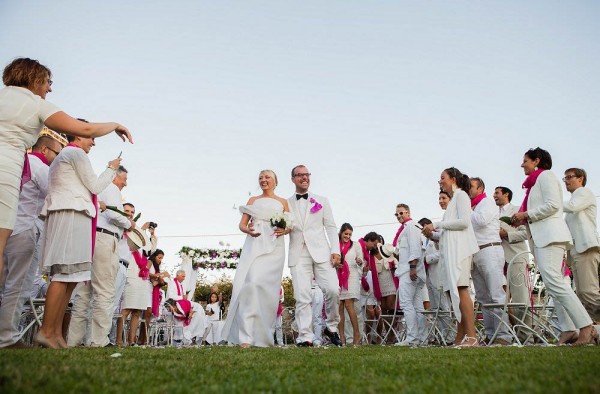 A wedding planner's most important role is seeing the couple's dream wedding to fruition. Fashion-forward bride Eva envisioned an all white wedding where her guests came dressed to the nines in white attire so that she could accessorize them with touches of her favorite color, fuchsia. White Emotion not only organized the entire affair, but she became a true friend of the couple's in the process.
The Couple:
Eva and Paul
The Wedding:
Locanda Cipriani, Venice, Italy
The Inspiration:
I am a fashion victim. I live in Milan and I really love fashion and style. I wanted something unique for a wedding; informal, like something I had never seen before. I absolutely adore fuchsia — it had to be present at any cost. But how to make this color prevalent? Simple: providing an accessory to every guest and asking them to wear "all white" so the fuchsia could come out strongly. Also, the favors (an idea from our wedding planner!) were fuchsia nail polish for ladies and fuchsia cuff-links for men. As a special gift, every guest received a fuchsia pashmina with our initials printed on it. They used them in the most creative ways: as a belt, scarf, on their head. We took pictures of everyone and sent them as thank you notes afterwards. I would do everything exactly the same again!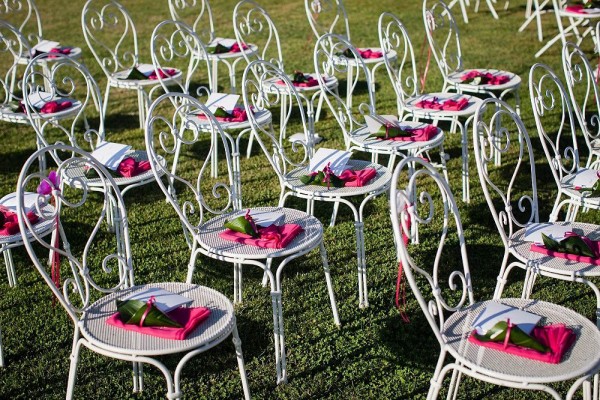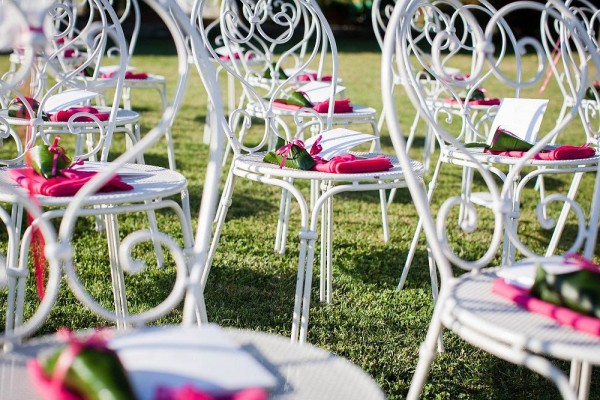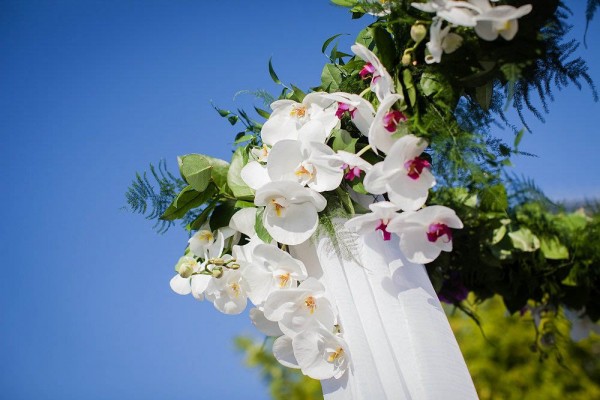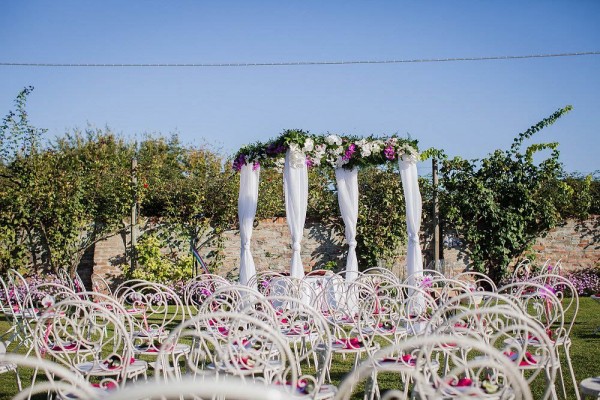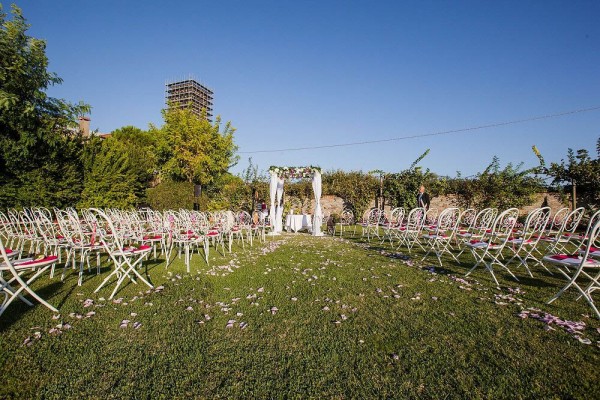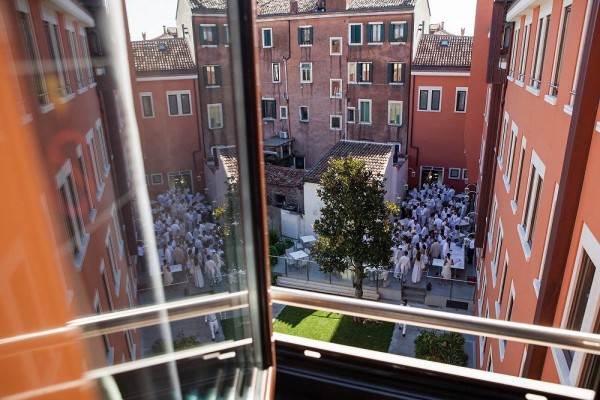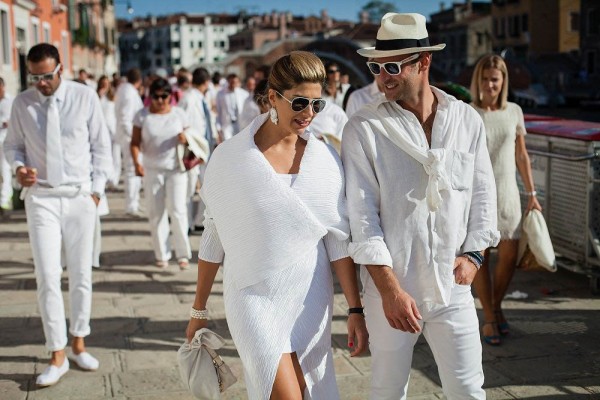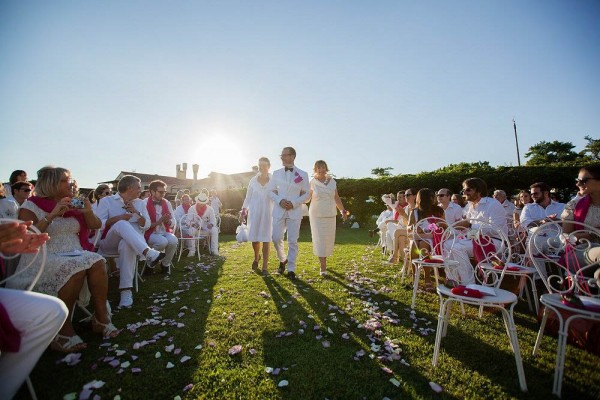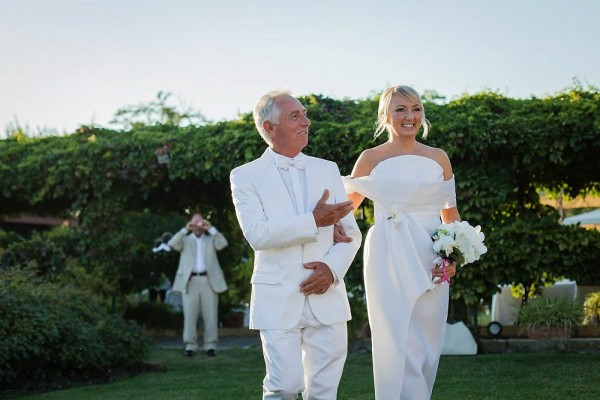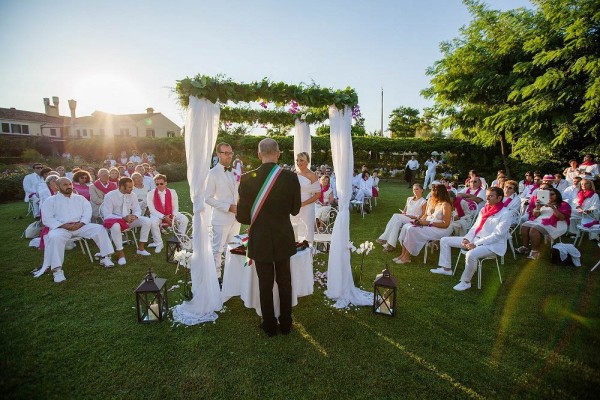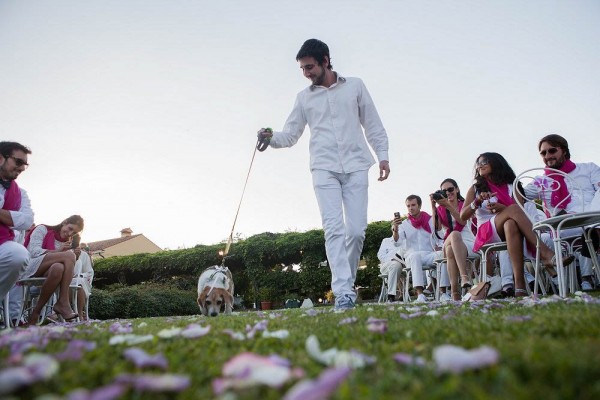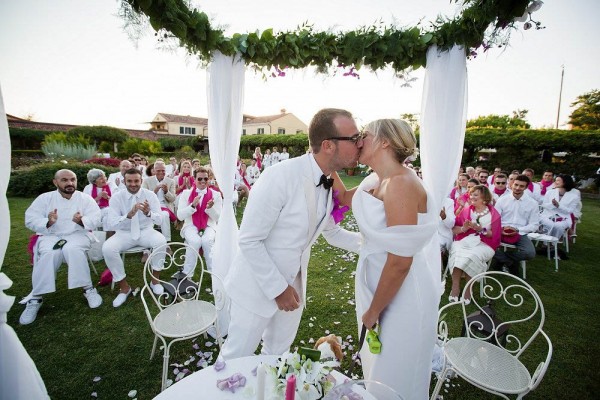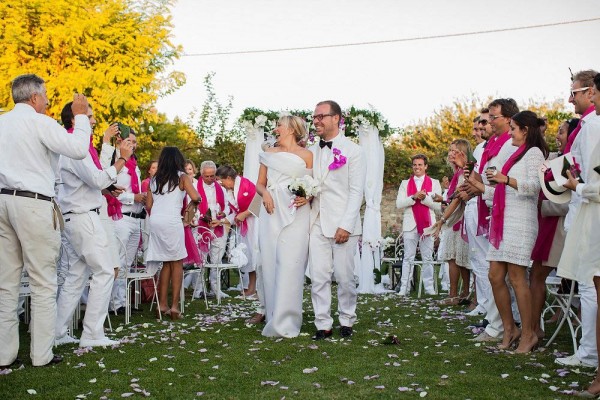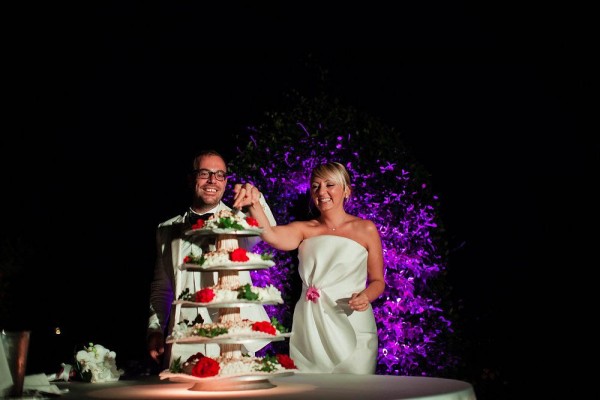 The Moments:
Walking down the aisle at sunset during our ceremony.
The Couple Recommends:
My wedding planner! She became my best friend during that time, and we have remained good friends since!
The Wedding Team:
Photography – Morlotti Studio Venezia
Event Planning – White Emotion
Venue – Locanda Cipriani
Floral Design – White Emotion
DJ – Blunotte
Wedding Dress – Giorgio Armani
Groom's Apparel – Dolce & Gabbana
Rings – Damiani
Congrats to Eva and Paul on their dream wedding and thanks to White Emotion for sharing such a unique and special day with Junebug! For more vibrant wedding inspiration, check our Courtney and Grant's eclectic boho wedding at Mercury Hall.