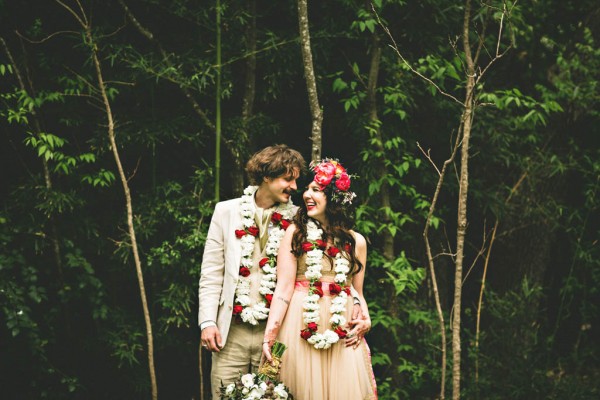 After a proposal in India, Courtney and Grant saw it fit to incorporate Indian inspired traditions into their wedding. An Asiatic elephant topped cake, Henna artist, Tarot card reader, and other cultural touches made this eclectic boho wedding at Mercury Hall in Austin, Texas unforgettable. The bride, who's a designer herself, personalized the wedding by designing her gorgeous nude dress with hints of pink. Brilliantly planned and designed by Becky Navarro of Pearl Events, the colorful wedding decor popped throughout the venue, creating focal points for tables, which were dressed in white linen and gold and black flatware. The amazing photographer Briana Purser captured the couple's big day perfectly.
The Couple:
Courtney and Grant
The Wedding:
Mercury Hall, Austin, Texas
The Inspiration:
I'd call it "East meets Southwest" – a blend of India inspired traditions, colors and sparkles along with Southwestern succulents and cow skulls. I designed my own dress made from traditional Indian attire pieces I found in New Delhi.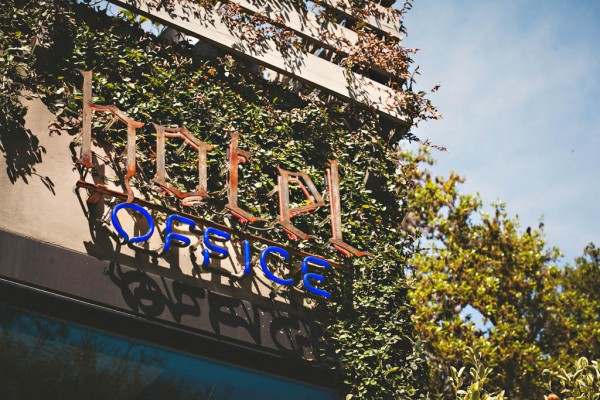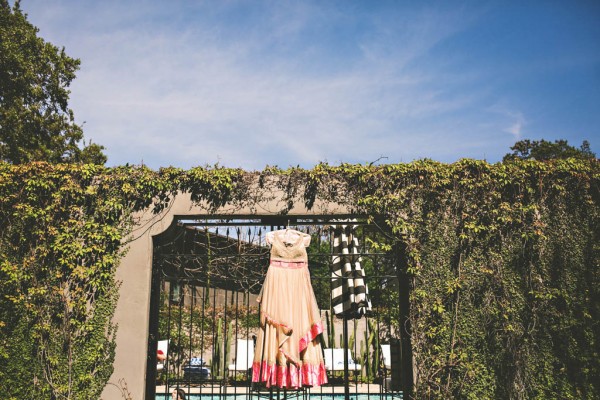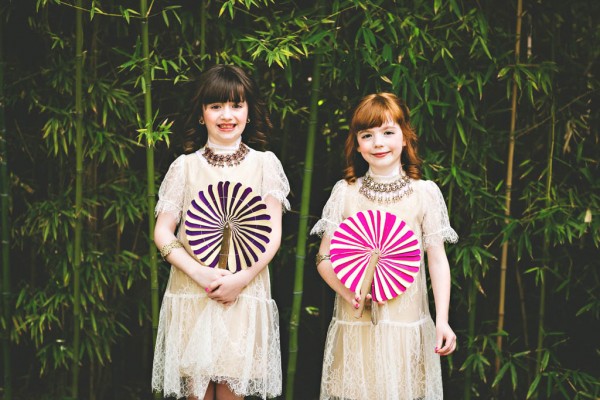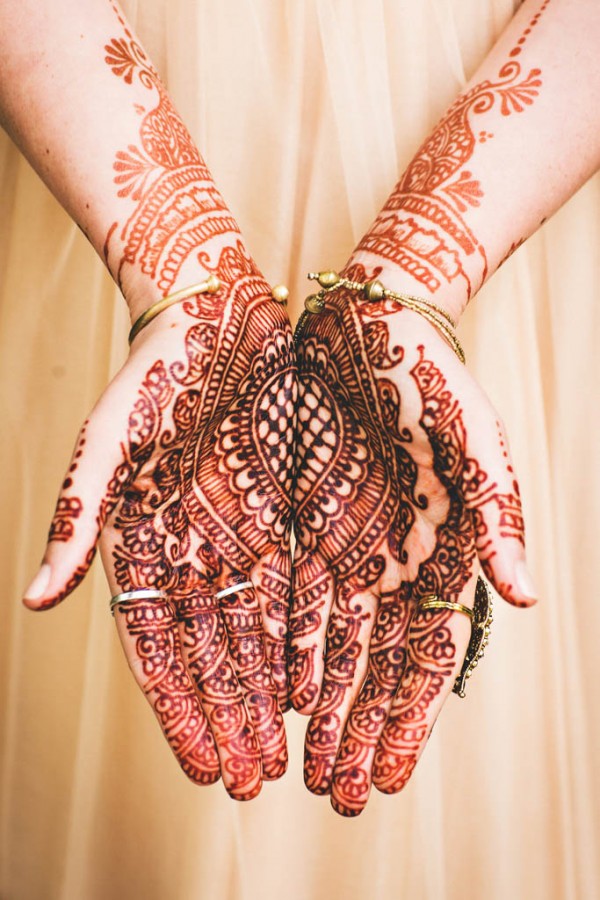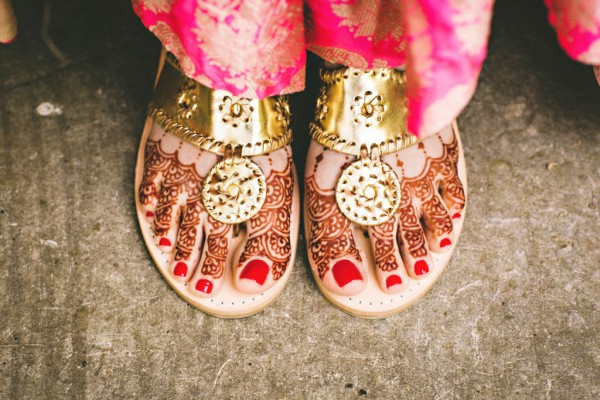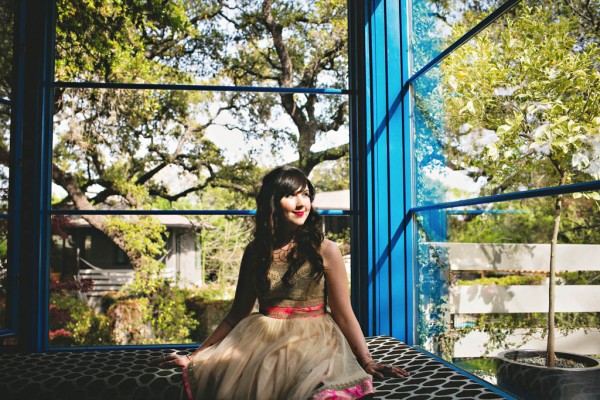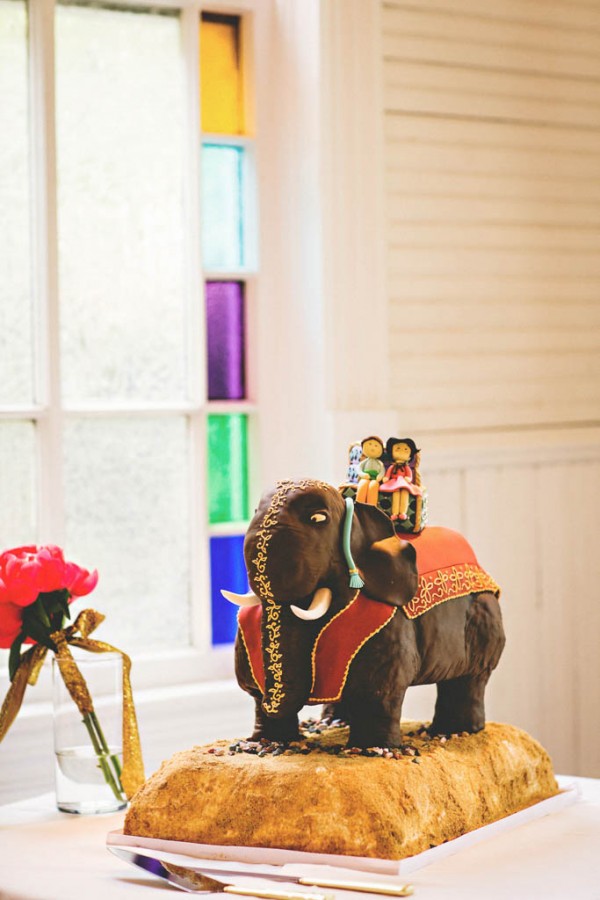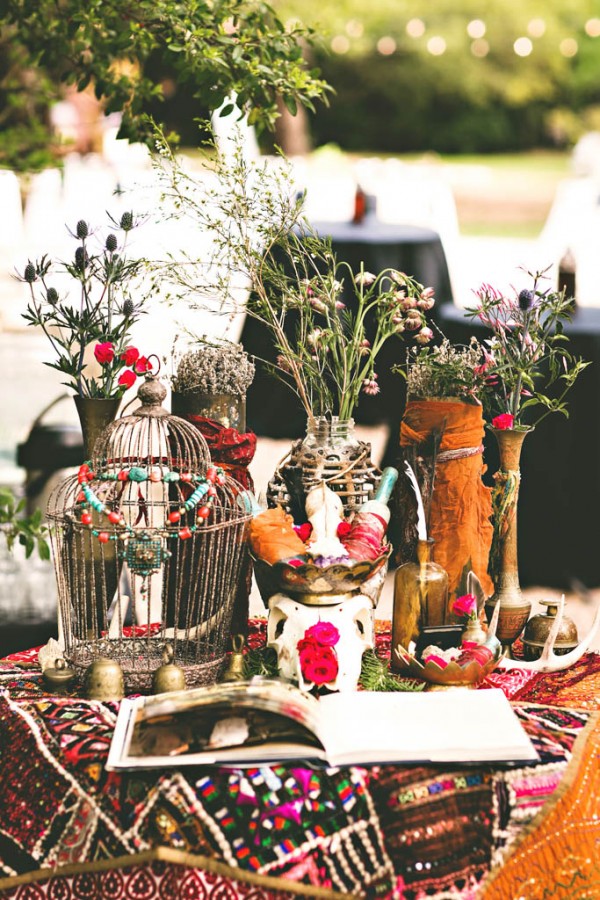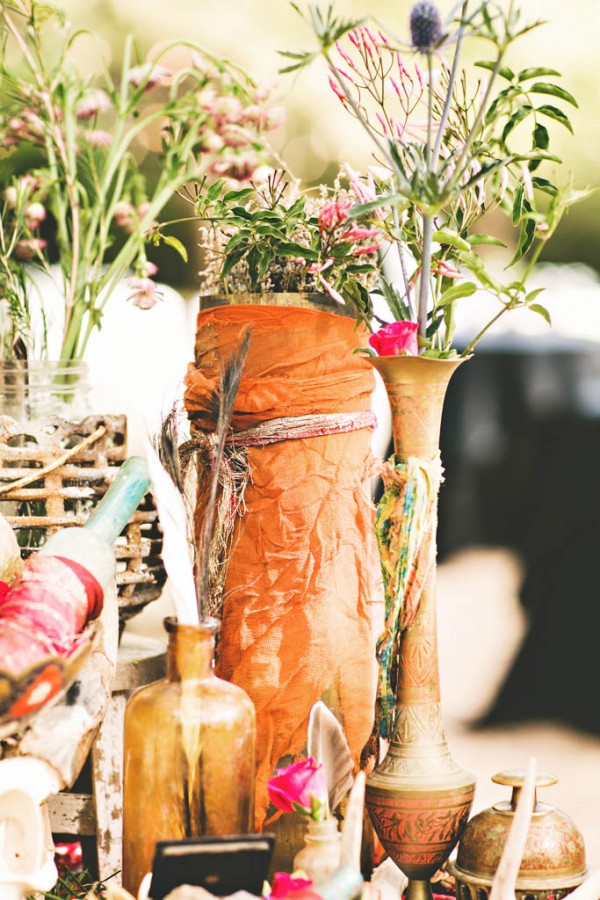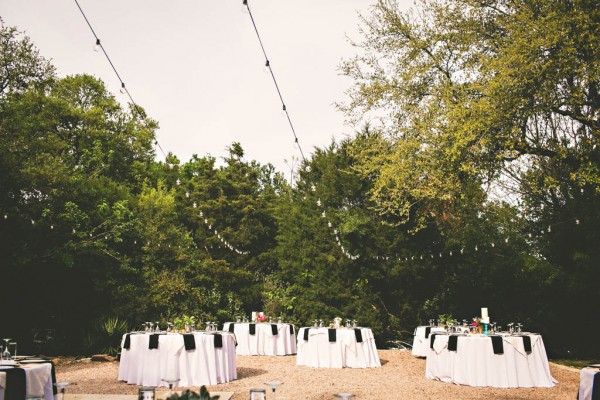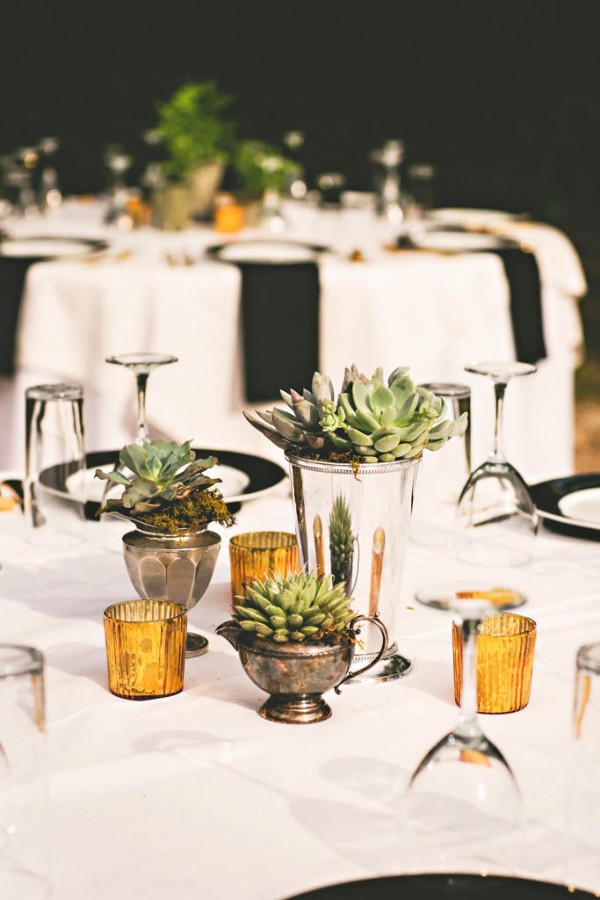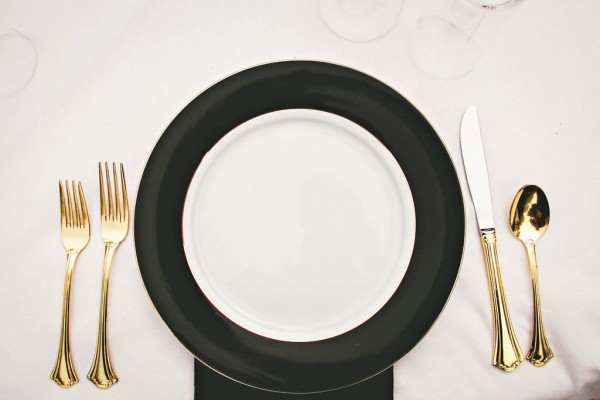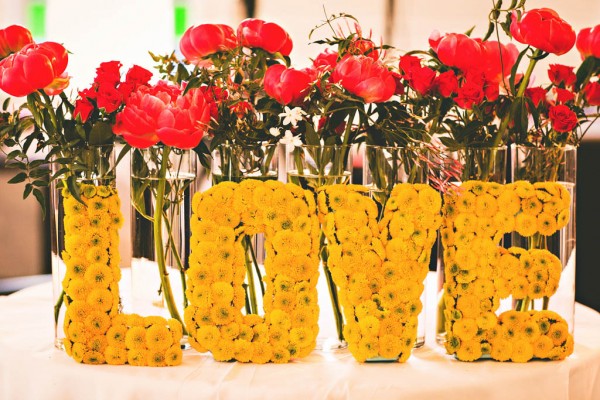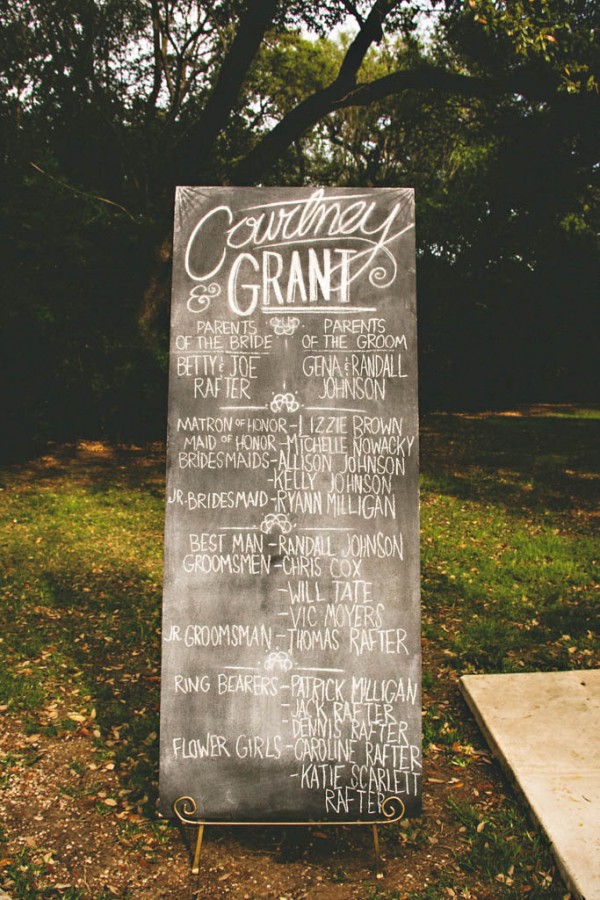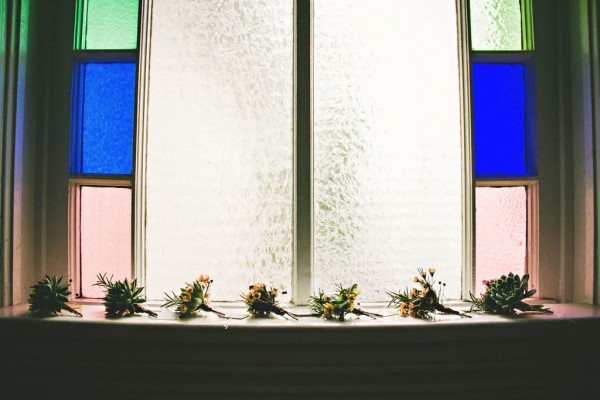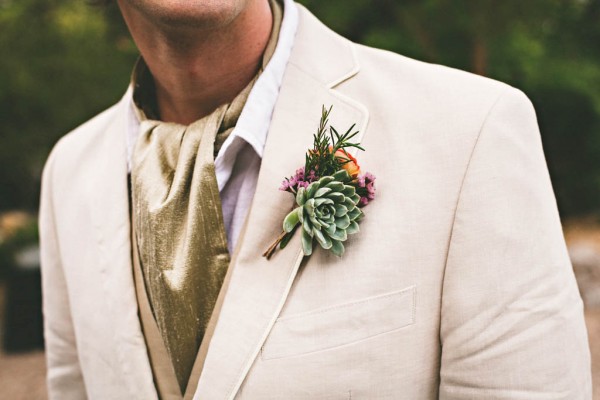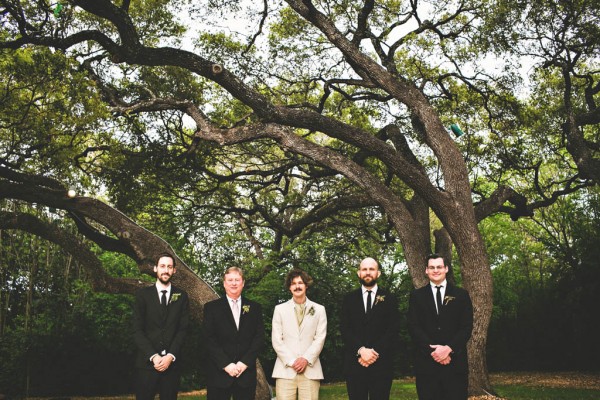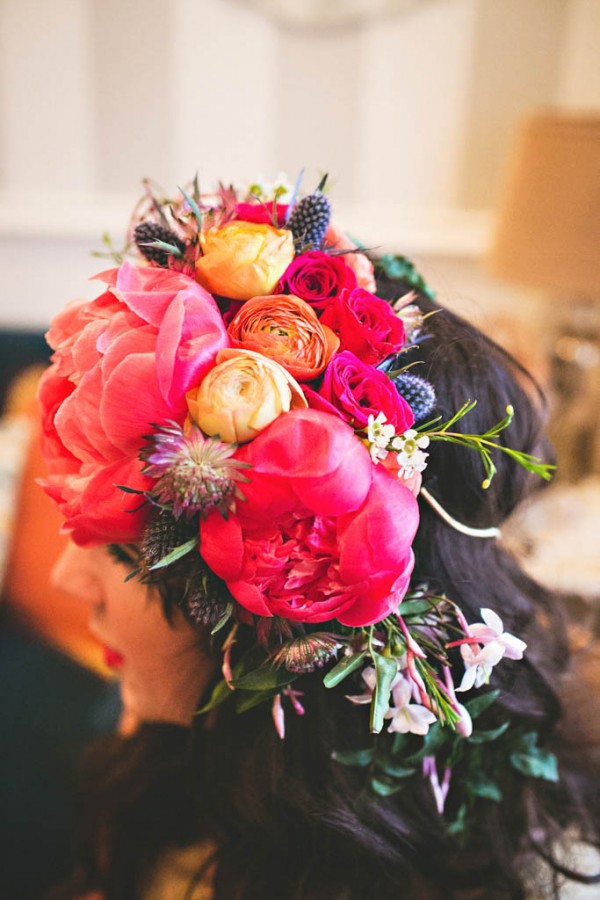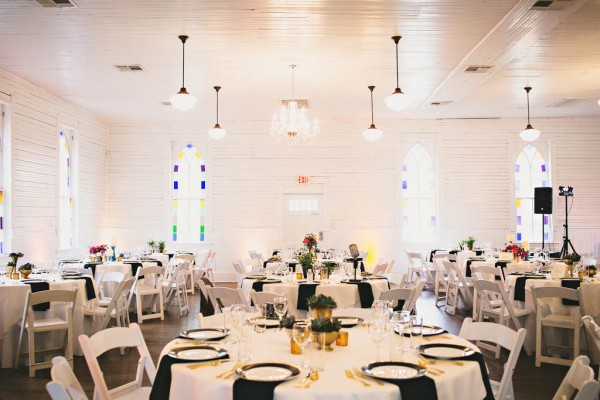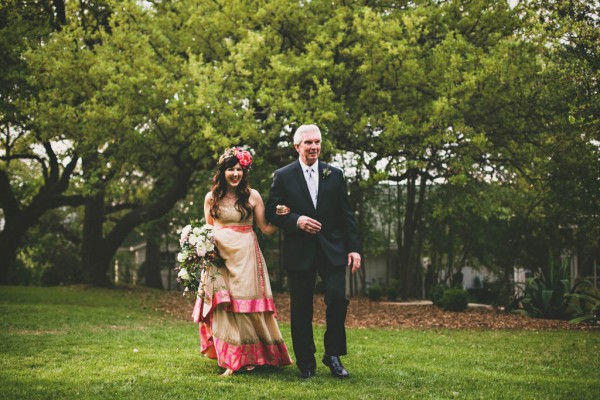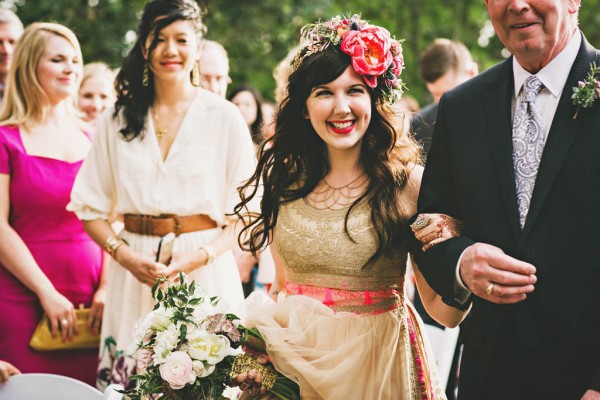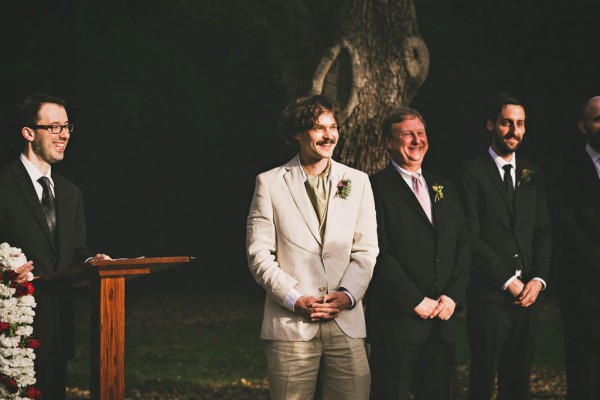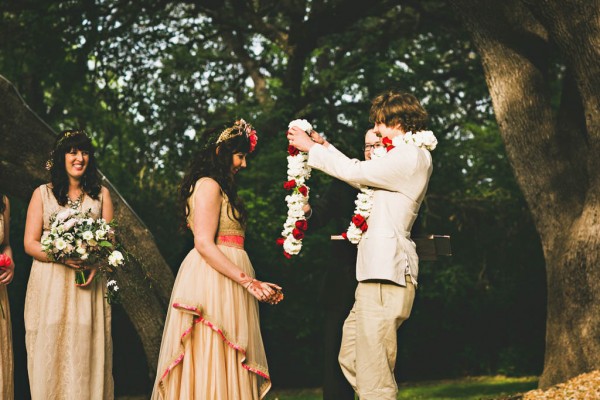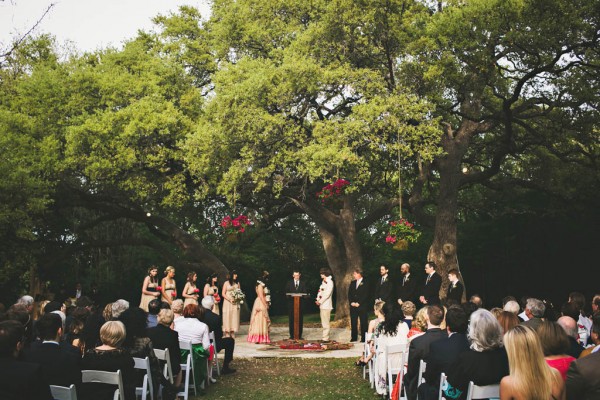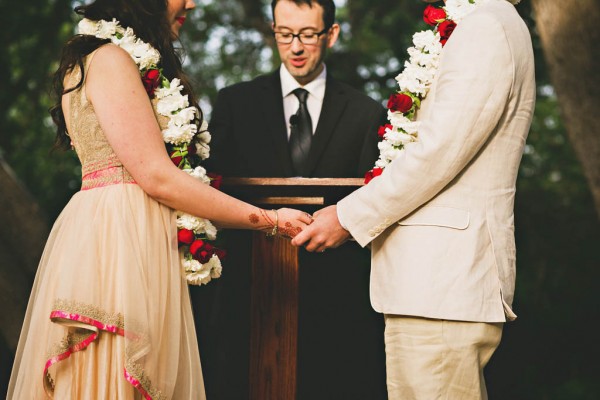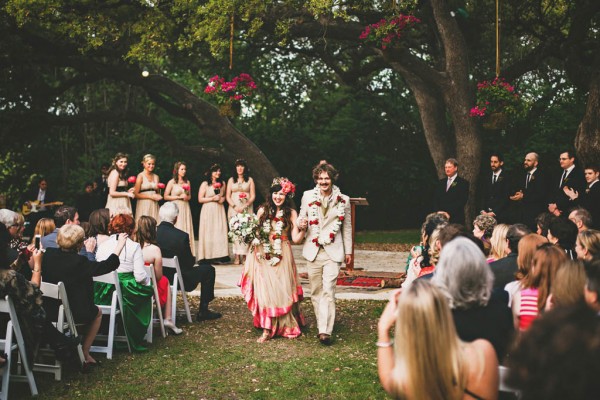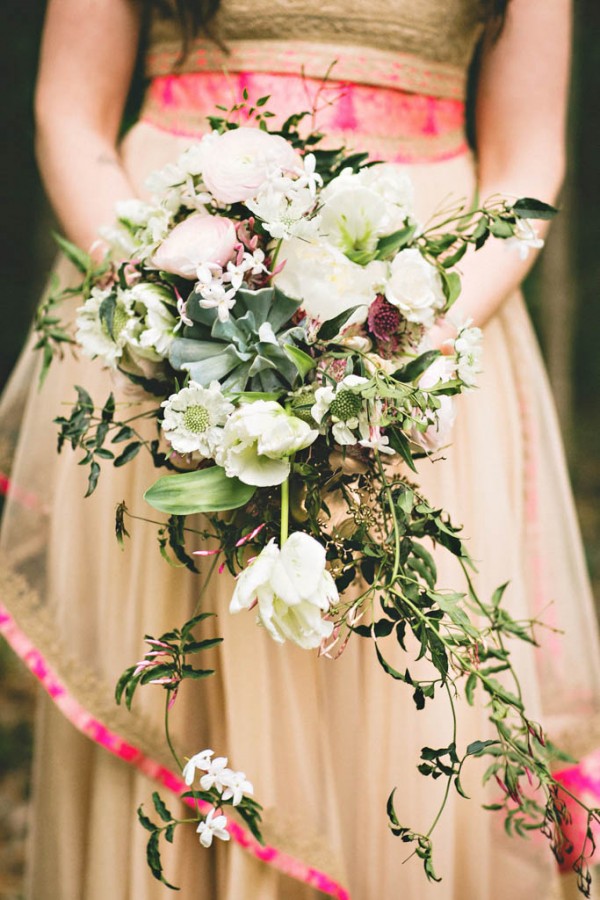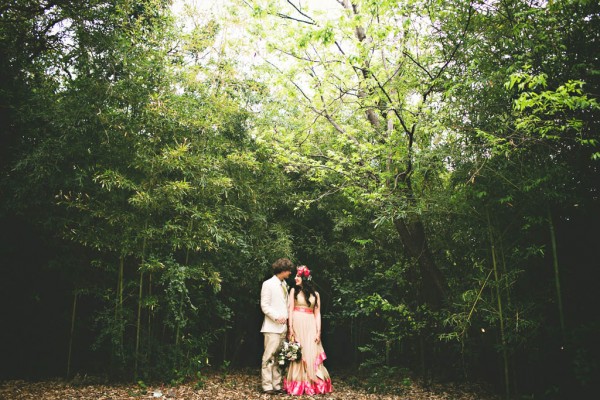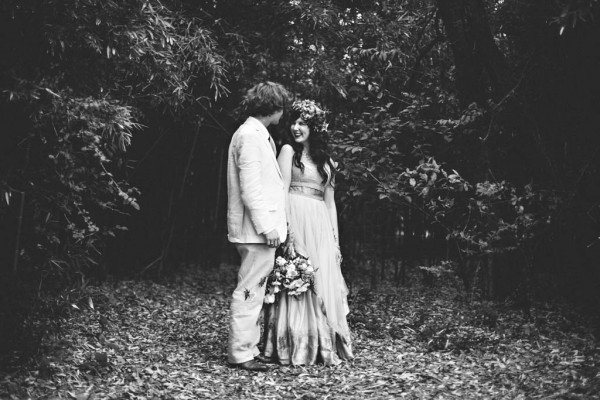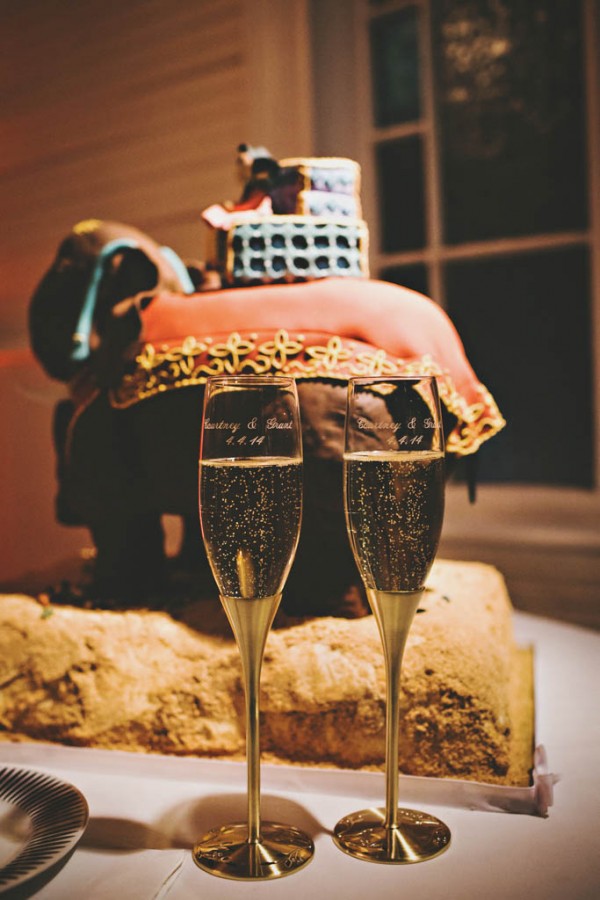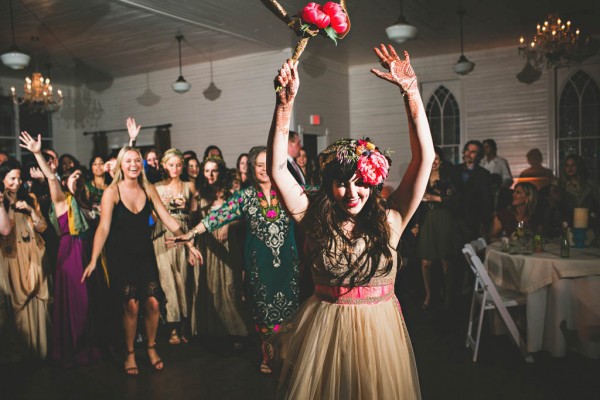 The Moments:
The best part about our wedding was having our friends and family from all over the country come together in our favorite city + our home base for our special day. We were so excited to share what we love about this town with our guests through our wedding festivities, from the local BBQ of East Austin's own Mickelthwait served at our night before the wedding Welcome Party, to the wine from Becker Winery in Texas Hill Country, and of course, the sounds of all of our super talented musician friends that performed. We are so lucky to have such a great creative community here in Austin, our wedding wouldn't have been nearly as cool without their help and talents. But back to the real question… if you really want to know our favorite moment, it would have to be our tequila shot toast. That was awesome :)
The Couple Recommends:
We loved loved our wedding team!! Becky Navarro of Pearl Events Austin is the best. She helped us figure out so many of the small details and was just so completely cool and collected throughout the entire process. Briana and James of Briana Purser Photography were awesome, they captured our wedding beautifully and created a gorgeous album for us that we LOVE. Danann Patrick is an amazing hair stylist and I am still thankful for her suggesting that I get extensions for the wedding = love her! Ashley Rae Hancock is such a super talented total babe MUA and I am still so pleased with the pink lip color she whipped up for me :) STEMS did a super lovely job with our flowers and table top decor, they picked the most vibrant and perfect coral peonies for my girls, arrangement + flower crown! Stephanie of LWR did just the trick with her artfully draped sari photo booth backdrop, altar decor, and more. Courtney Chavanell & James Webber took our photobooth to the next level with their portrait style capture of our guests. My henna!-Thanks Nisha! Angeliska on Tarot! Chris, Karla, Ted, Paul, Andrew, Abram, Dana, Matt, Simon, Molly – thank you guys soooo much for all of your help with orchestrating the musical entertainment for the night – we are so lucky to have you talented fools as friends! ;) <3 We are so grateful for all of our wedding team, friends, family members and parents. Much love xox ~Courtney & Grant
The Wedding Team:
Photography – Briana Purser
Event Planning – Becky Navarro of Pearl Events
Venue – Mercury Hall
Floral Design – STEMS
Catering – Whole Foods Downtown Austin
Cake – Polka Dots Cupcake Factory
Officiant – Steven Ross
DJ – Andrew Brown
Photobooth Photographer – Courtney Chavanell
Invitations – Avalon McKenzie
Makeup Artist – Ashley Rae Hancock
Hair Styling – Danann Patrick
Bridal Accessories – Gold Fern Crown by Heart of Gold Designs & Statement Mehendi Ring by Free People
Bridesmaids' Apparel – Designed by the Bride, made by Raven + Lily
Rings – Groom's ring from DogsKin Studios
Rentals – Laced With Romance
Tarot Card Reader – Angeliska Polachek
Henna Artist – Henna by Nisha
A huge thank you to photographer Briana Purser for sharing Courtney and Grant's incredible eclectic boho wedding with us! Looking for more vibrant color inspiration? Check out this vibrant wedding at Springdale Farm and our Ask the Expert post about How to Choose Your Wedding Color Palette.