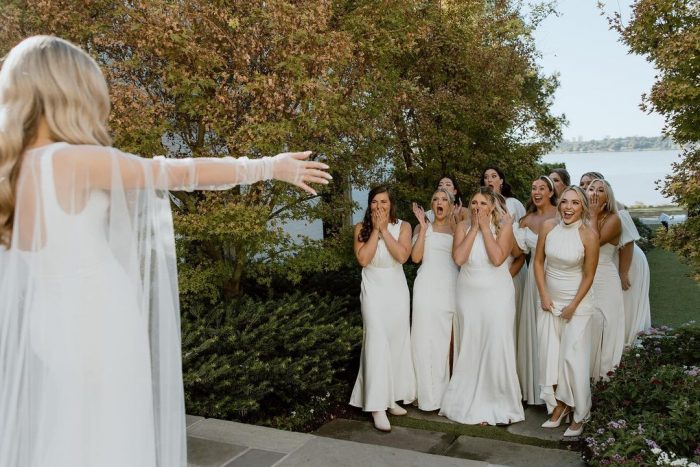 When it comes to your wedding party to-do list, finding the perfect dresses you and your crew love is a must. From modern, form-fitting satin dresses to classic, floor-length chiffon gowns, there are endless style options. And there are multiple online stores you can turn to for easy shopping and delivery. But most people often overlook the requirements after the purchase. It's very rare that each dress will fit your bridesmaids perfectly–and the prices and time for customization and tailoring can be an added stressor for everyone.
Thankfully, your bridesmaid dress shopping just got a lot easier. Meet AW Bridal, an online store offering beautiful, inexpensive bridesmaid dresses with free customizations. They've taken the convenience of online shopping and added in personalization, which, let's face it, is extremely important for your one-of-a-kind wedding day. Not sold yet? See for yourself why AW Bridal is sure to be your new one-stop shop for bridesmaid dresses.
AW Bridal Offers Affordable Bridesmaid Dresses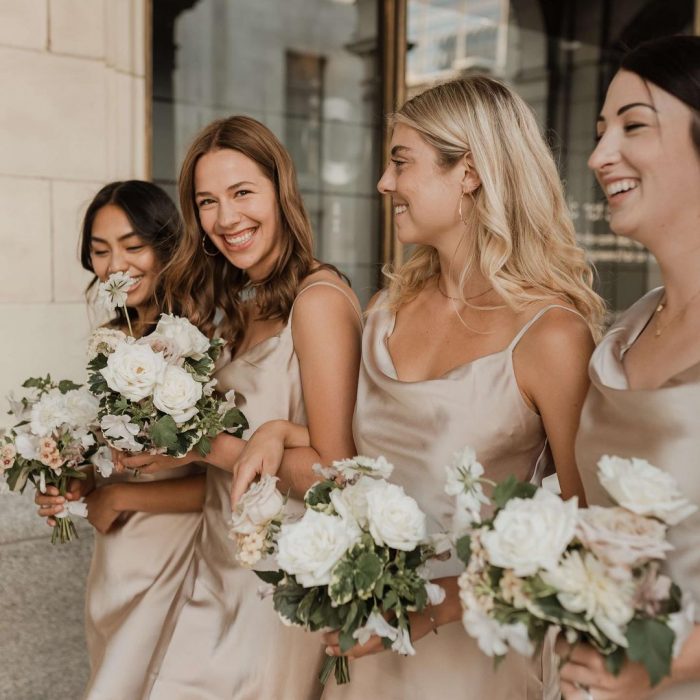 Weddings aren't cheap. And we're not just talking for the couple. They can be pricey for the bridal party too. There's the bridal shower, the bachelorette party, the hair and makeup, accessories, travel–it can all add up quickly. But AW Bridal makes it possible to get stylish bridesmaid dresses without the hefty price tag. No bridesmaid dress on their site is over $120.
And at AW Bridal, affordability doesn't mean lack of quality. With an experienced team of designers and tailors, every dress is made with care and craftsmanship. They also have a large team of customer service representatives ready to help at a moment's notice.
That's not all, though. AW Bridal has a long list of other standout features, including:
Inclusive sizing – most dresses are available in sizes 0-32
Color options galore – they have dresses in 60+ colors
Easy shopping – filter dresses by color, fabric, silhouette, hemline, neckline, and more
Quality fabrics – dresses are made from satin charmeuse, chiffon, cotton, velvet, and glitter mesh. Swatches are available to see colors and textures in person, as well
Virtual appointments – meet with the AW Bridal team to discuss sizing and design before you order
How AW Bridal's Tailoring & Customizations Work
Do you like the dress design but want it shorter? Or maybe your friends are begging for pockets. AW Bridal will perform these customizations, plus any tailoring, at no extra charge. This kind of free customization sounds like it may take a lifetime, but they promise turnaround times of just 7-10 days. And their custom sizes and tailoring are just as great.
Instead of selecting a standard dress size, you can enter your body measurements for a perfect fit. No more worrying about being in between sizes, having a smaller bust, or needing extra room in the hips. Their dresses can be tailored to your exact measurements (including added length for the tall ladies). Here's a look at their customization chart: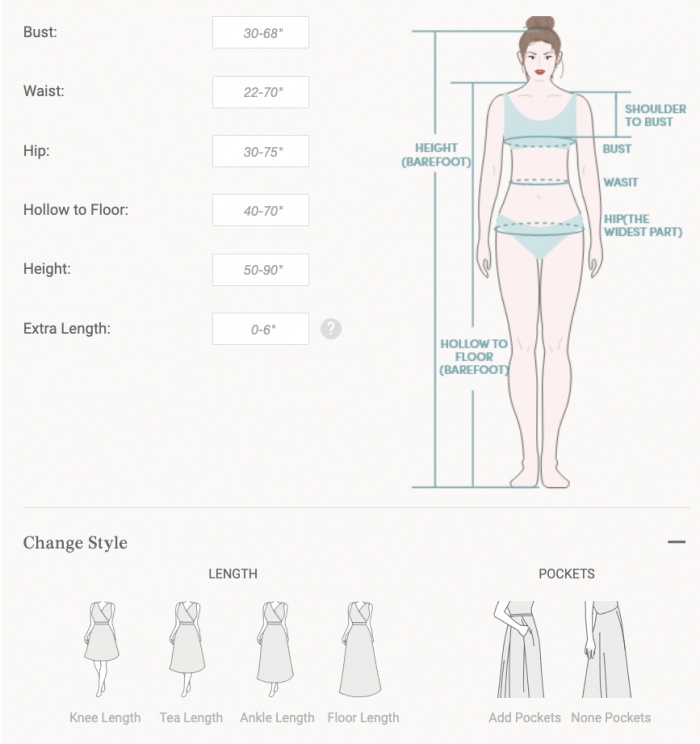 Our Favorite Affordable Bridesmaid Dresses
Now that all the complicated stuff is taken care of, it's time for the fun part–choosing the dresses! Here are some of our favorite AW Bridal bridesmaid dresses. And don't forget, several color options are available for each design.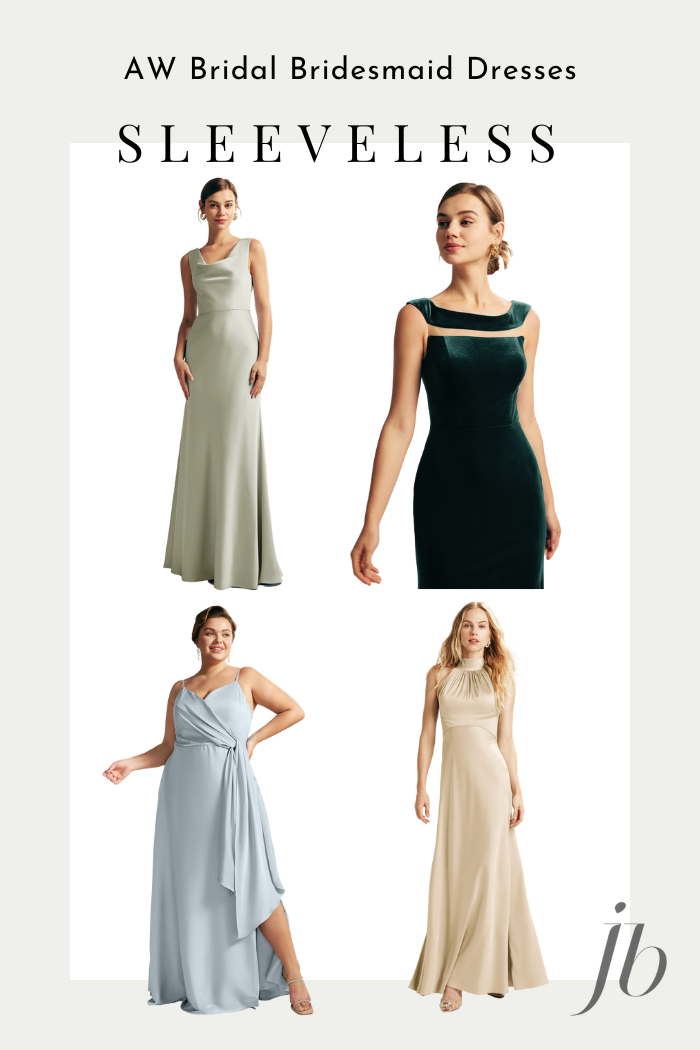 1. Maura ($100) 2. Maharaja ($100) 3. Loul ($100) 4. Janina ($100)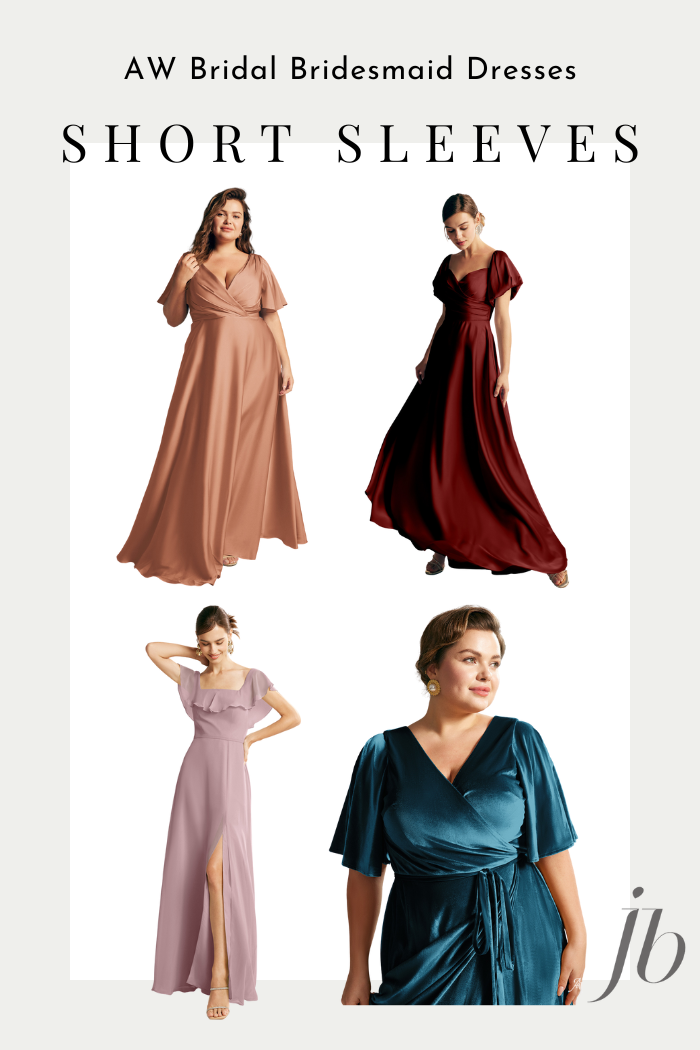 1. Furst ($110) 2. Dey ($110) 3. Enyo ($90) 4. Stretto ($110)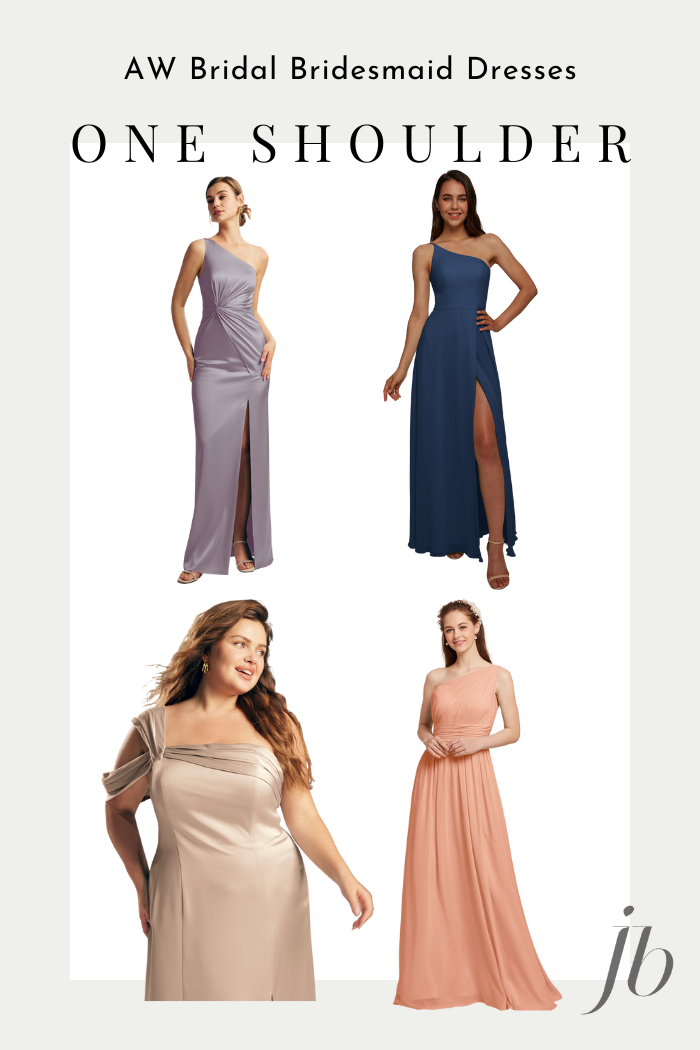 1. Finna ($100) 2. Janey ($100) 3. Lenora ($100) 4. Grace ($100)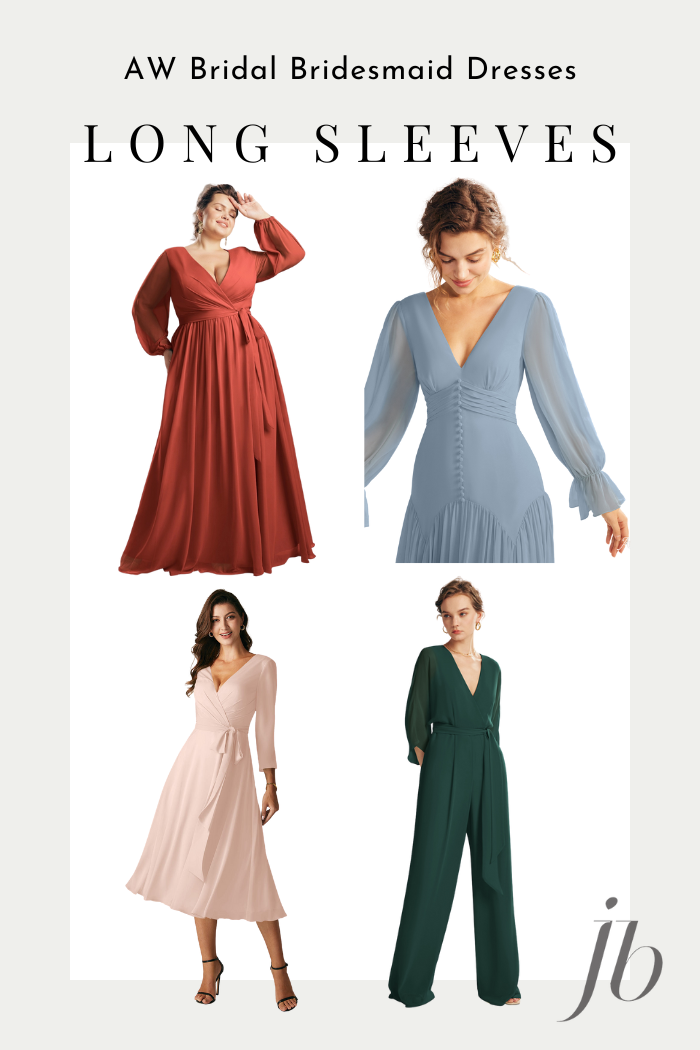 1. Diyan ($100) 2. Alma ($90) 3. Gaia ($100) 4. Flossie Jumpsuit ($90)
If you've fallen for these affordable bridesmaid dresses from AW Bridal (we don't blame you), but you haven't quite figured out what color you want your party in, don't fret. We've rounded up some of the hottest wedding color trends for 2023!