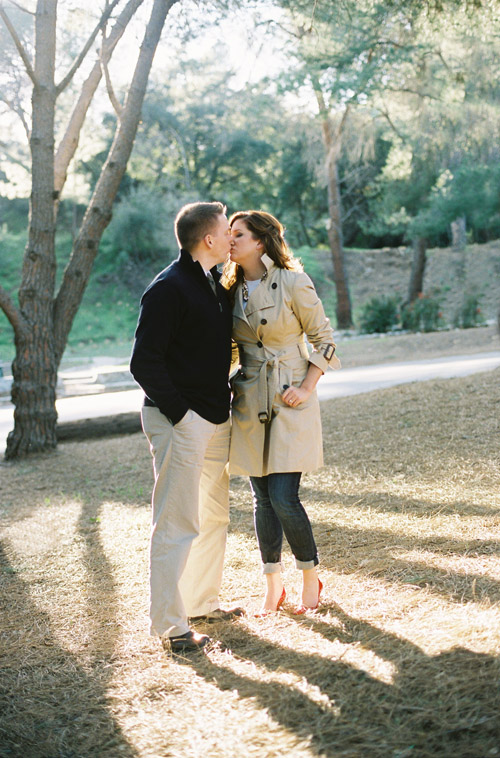 If you're at all interested in wedding invitation design, no doubt you've heard of the super-talented artist Laura Hooper of Laura Hooper Calligraphy! Laura's whimsical calligraphy, illustrations and invitation designs are one-of-a-kind and the personalized maps, wedding favors, tote bags and other creaitve items she creates for her clients have set trends for years now in the wedding world.
We're proud to work with Laura as a member of our Southern California Plan Your Wedding Hotlist, and we couldn't be more happy for her as our friend as she approaches her very own wedding day! Laura and her fiance Jeremy recently had these engagement photos taken near Griffith Park in the Hollywood Hills by photographer Steve Steinhardt, and we LOVE seeing Laura's own (absolutely fabulous) personal style shine through!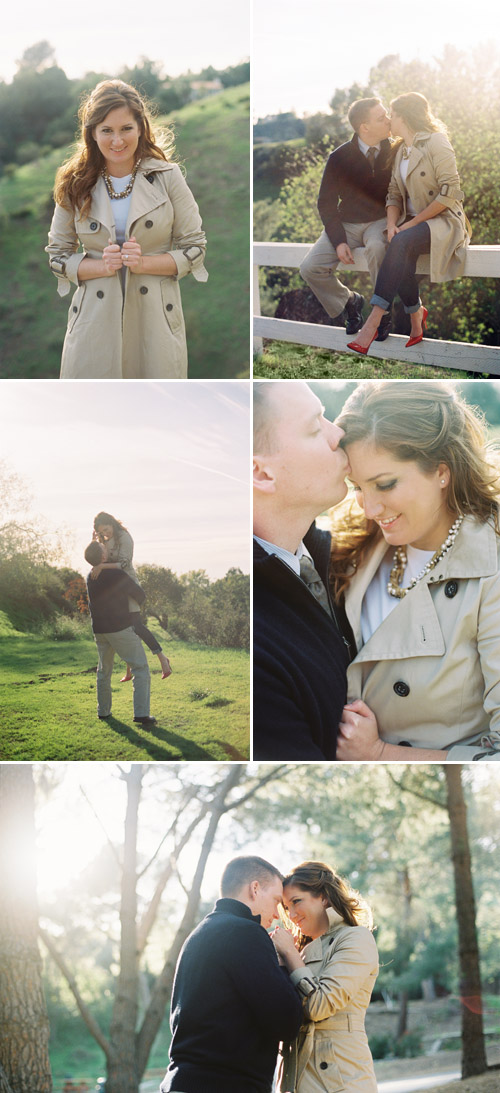 We asked Laura about planning a wedding as a wedding professional herself, and here's her unique take on the experience…
"Were getting married in Kona, Hawaii and Beth Helmstetter is my event designer. We just had my engagement party over the weekend and she totally rocked it! For the wedding planning Beth gave me a little checklist and Ive basically been marking everything off as I go. Ive been slowly working on my invitations over the past several months and they should be done this week. Since Im pretty busy with my clients, I am relying heavily on my maid of honor, my sister Alyssa, to help me scope out ideas for accessories, groomsmens suits, and other planning details and Im trying not to sweat the small stuff. To make things easier, Im going with a palette or colors, rather than only 2, so that if anything (such as flowers, linens, etc.) is off by a shade or two it will not make a difference. My general preference with regard to my wedding, as well as my work, is that I prefer for things to go but not to match exactly. Its more interesting that way, in my opinion!
I dont feel stressed about the wedding day at all I guess thats a perk of being in the industry. I know all my vendors intimately since I work with them all the time, and I trust them 100%."


Thank you Laura and Jeremy! We can't wait to hear all about your big day!
Engagement photography: Steve Steinhardt
Wardrobe stylist: Hannah Bergman
Hair and makeup: Design Visage