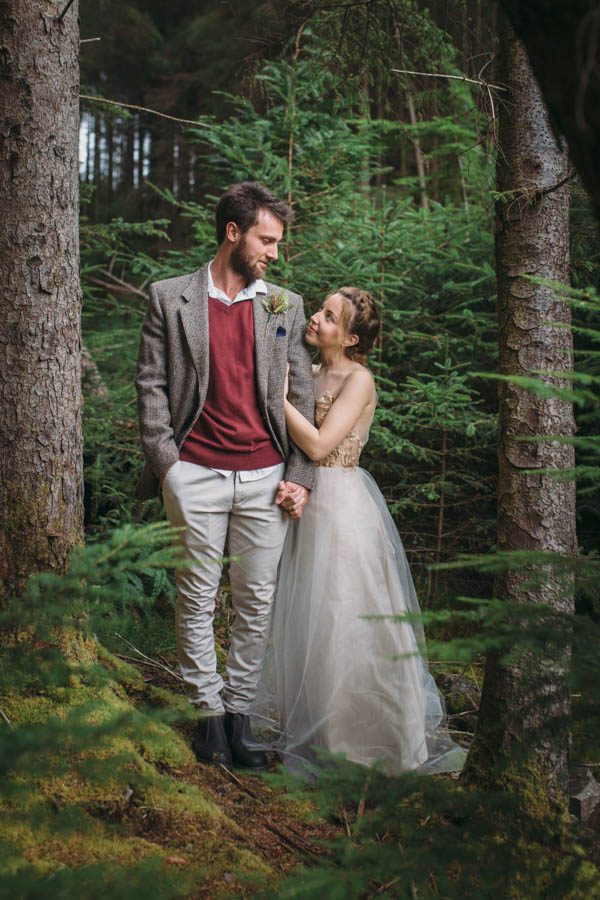 After deciding to ditch their plans for a big wedding, Jamie and Jourdan switched gears for an adventure elopement in the Scottish Highlands. The intimate celebration was made even more special by photographer Jo Donaldson and her associate Liam, who found the perfect ceremony spot by a fallen tree and even joined the newlyweds for dinner after an epic trek through the mountains. Jamie looked impossibly lovely hiking around in her gold and cream dream gown, which she made by hand during rainy weekends leading up to the wedding day!
The Couple:
Jamie and Jourdan
The Wedding:
Ballachulish, Scotland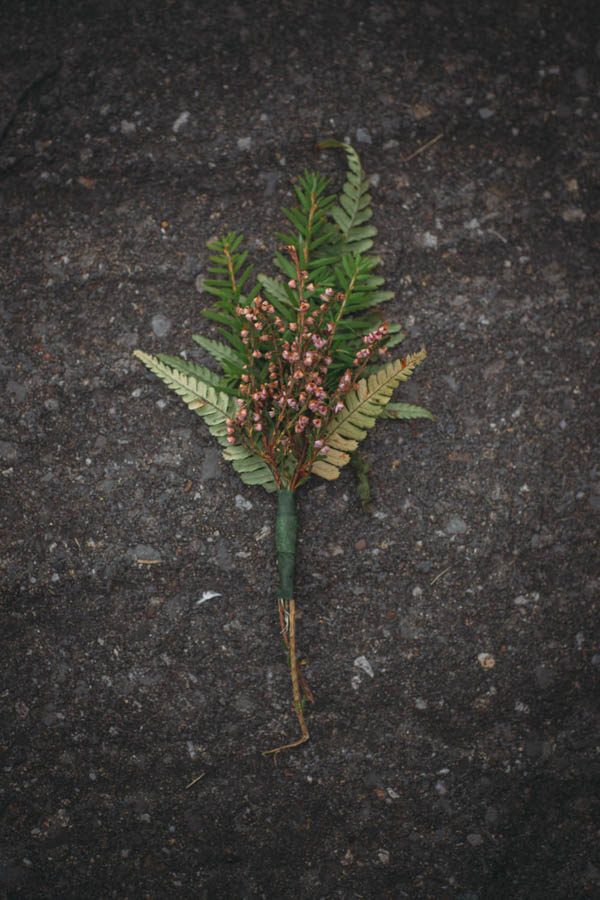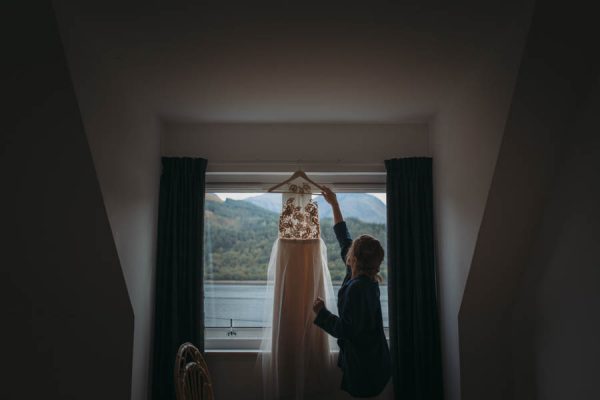 I designed and made my wedding dress which was always something I had wanted to do. Good quality lace is jaw-droppingly expensive so I decided to use fabric from an oversized blouse I brought from a second hand store. I then spend some rainy weekends with my mannequin and eventually, the dress was created.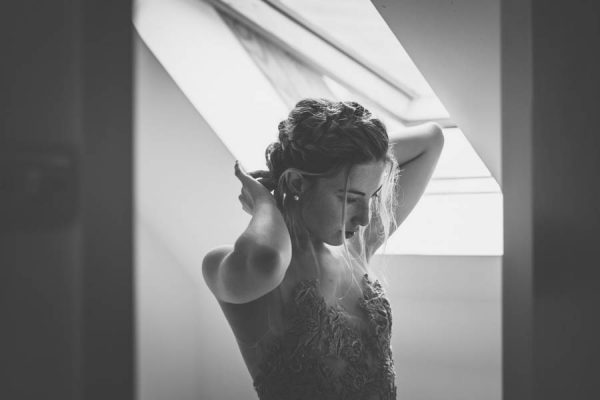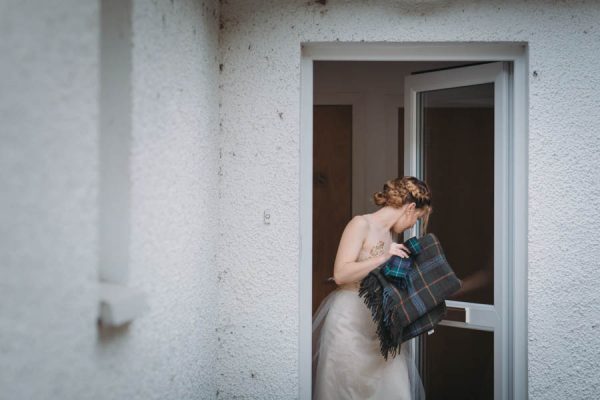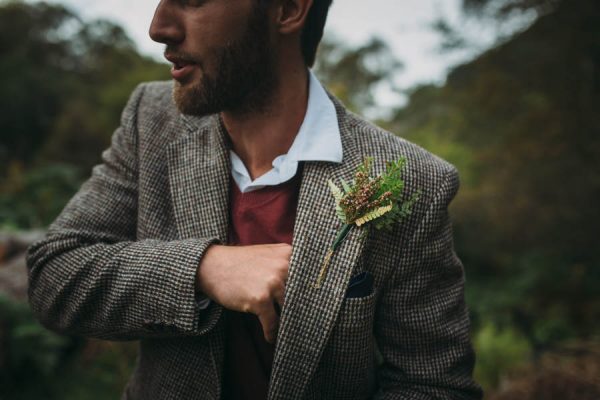 I suppose I should say that my favorite moment was "seeing Jamie in her beautiful dress for the first time," but I would say the pie. 'Twas delicious. Seeing Jamie was a close second or third though.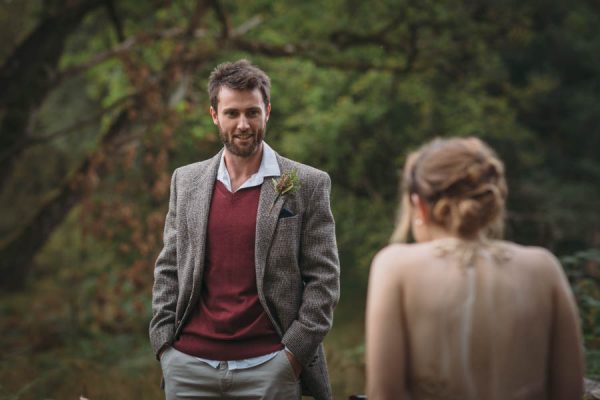 After brief but hearty hugs were exchanged with our photographers on our wedding day, Jo said, "I don't know if you've chosen an actual spot to say your vows, but just down the road a tree has fallen and made a clearing into the forest." I wanted to cry because I was thinking "hoorah! I have truly found my kindred spirit." We both had that same mindset about what was to gain by being outdoors. It just got better from there.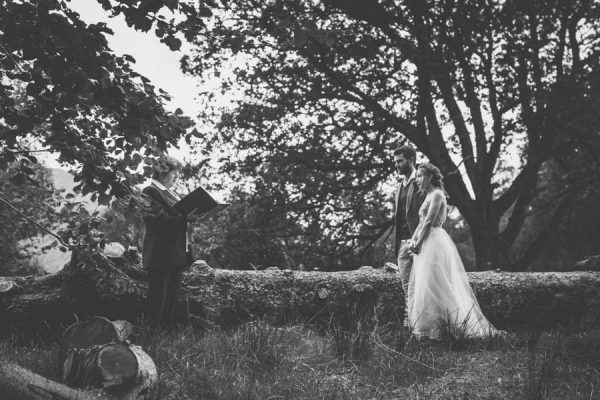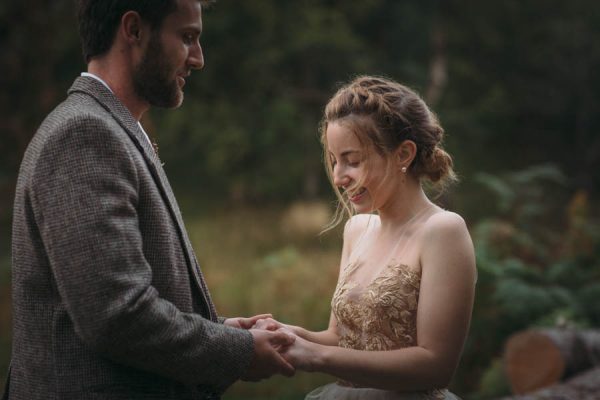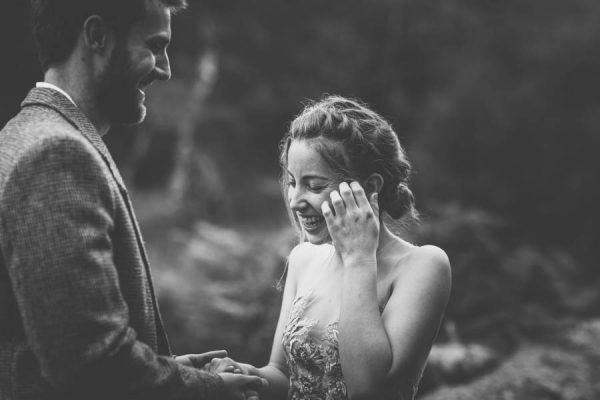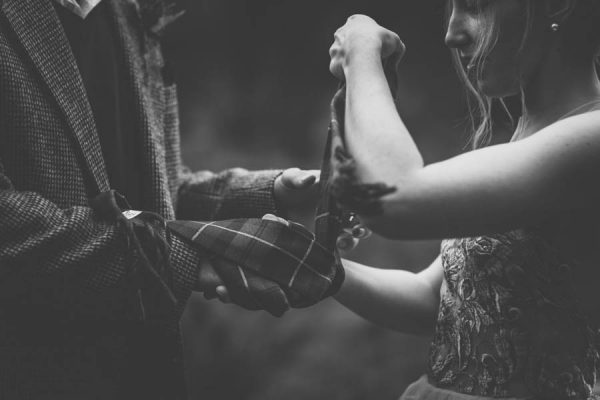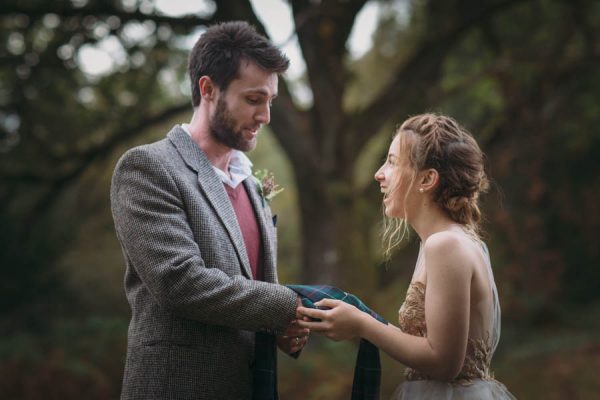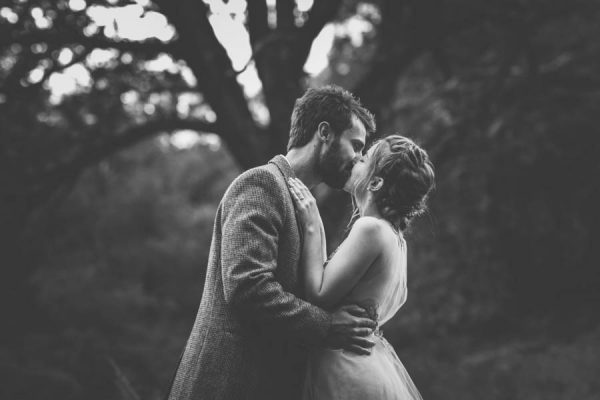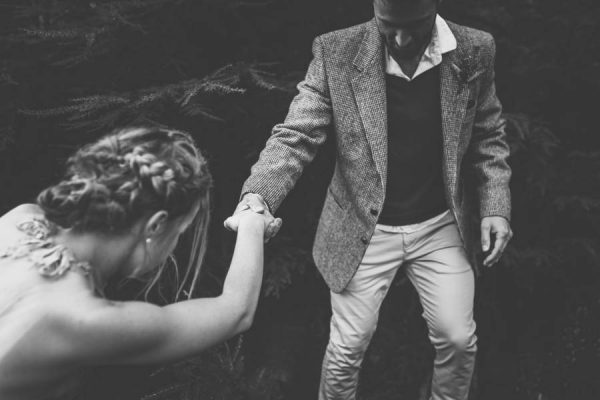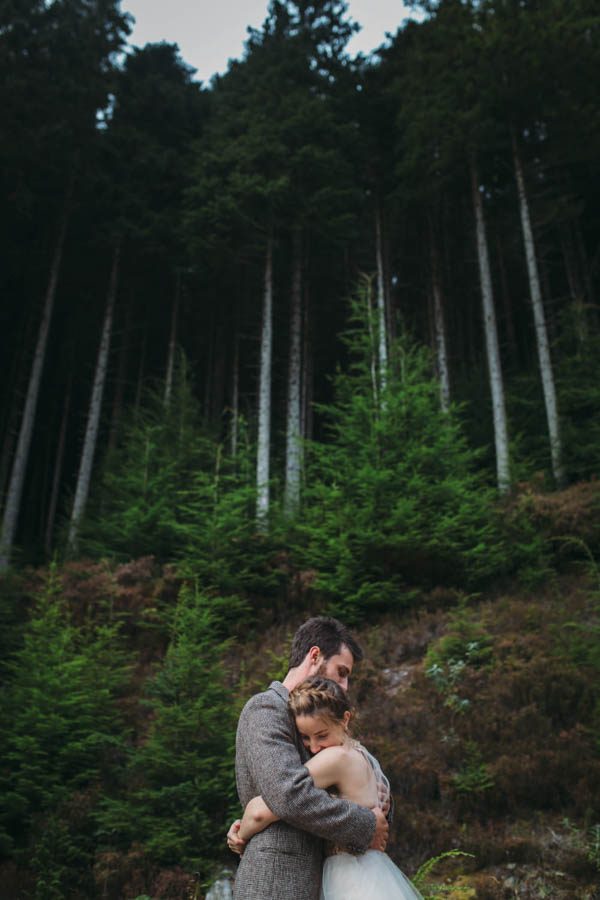 Make sure all your decisions are based on what you want. Not what 'they' say you need to do or what you feel like you have to do to people please. Every decision Jourdan and I made was because it's what we wanted. I look back now and there is honestly nothing I would change.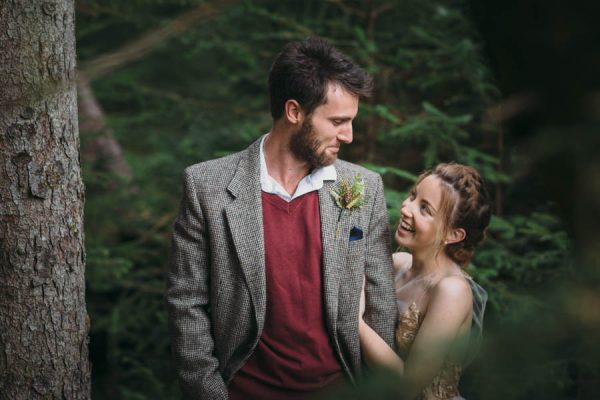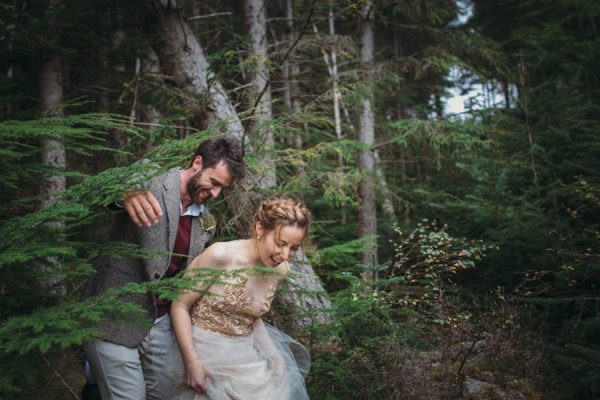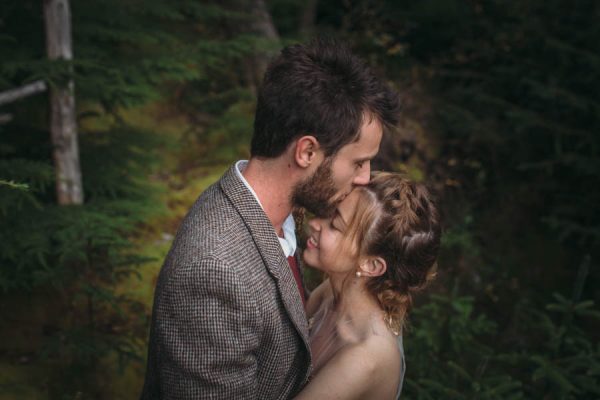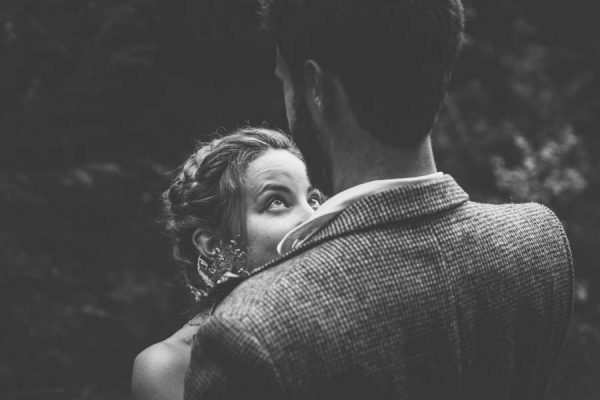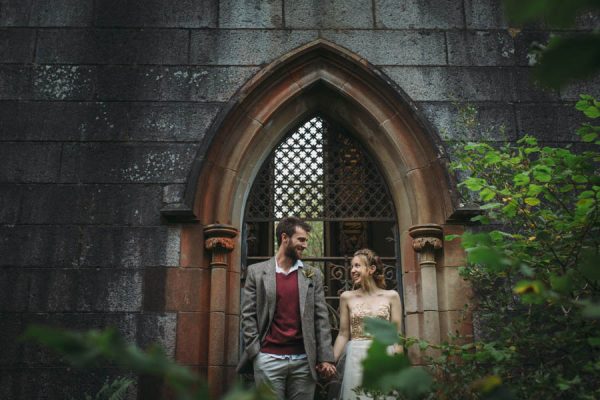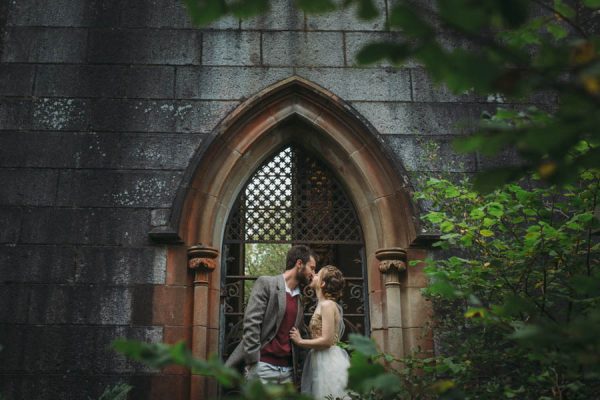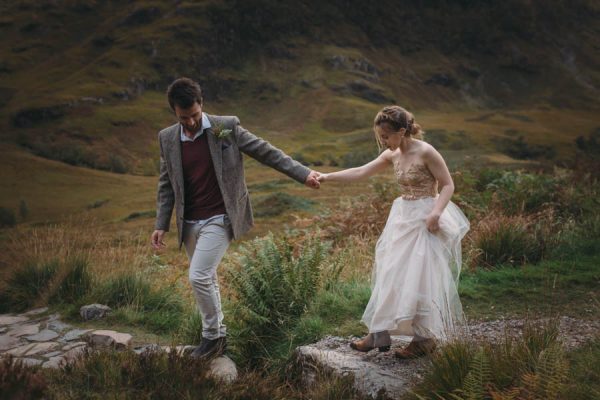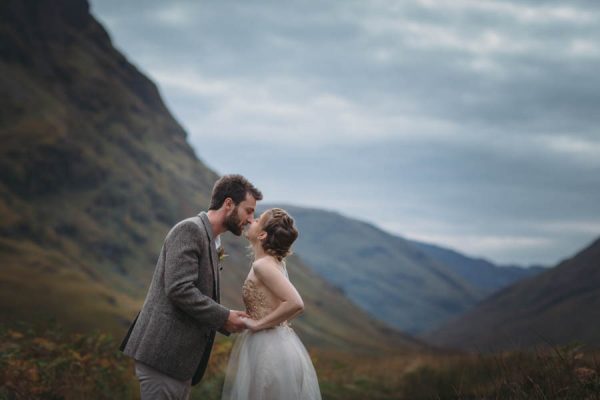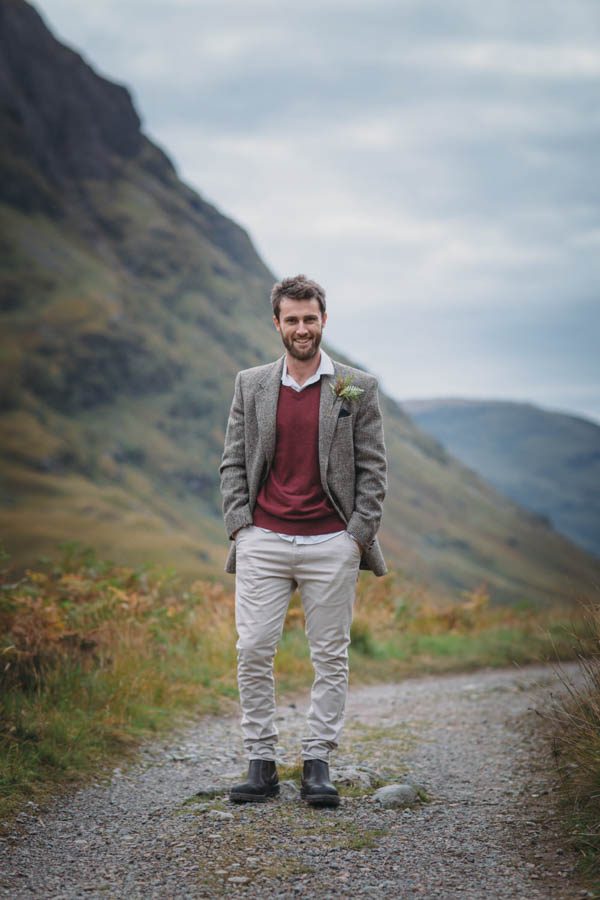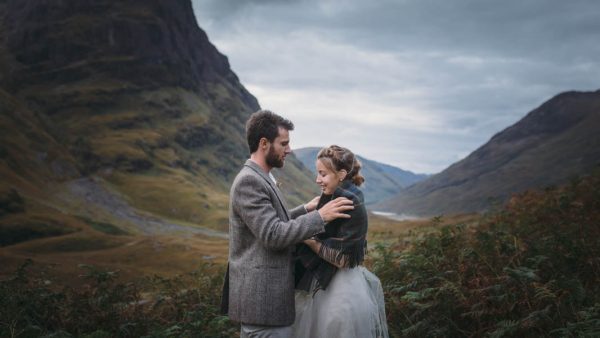 I was originally planning for a wedding that involved hiring out a space, organising food and party favours, entertainment and the outfits of a bridal party etc. It would have been quite a large event. But one day I reached a point where I asked myself If these particular elements were important to me and the answer was "no," so the idea of an elopement seemed the ideal choice for us. When planning our elopement, the most important element was the location. I wanted somewhere outdoors. A natural surrounding that was intact and undisturbed. A location that is so painfully beautiful that could be described as encompassing it's own emotional charge. Having our wedding outdoors, away from built up and developed spaces, ensured that the focus was where we wanted it to be. Between Jourdan and I and the commitment we were making.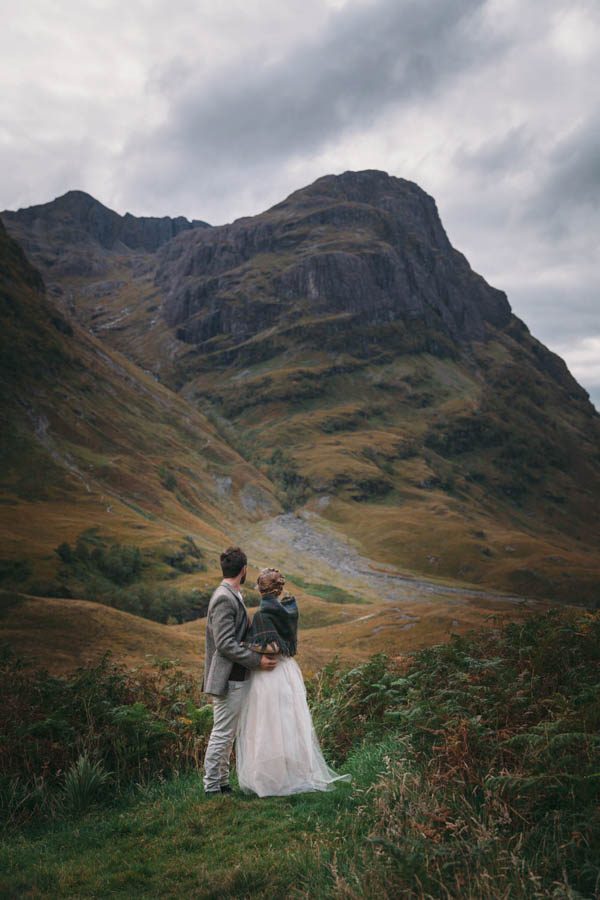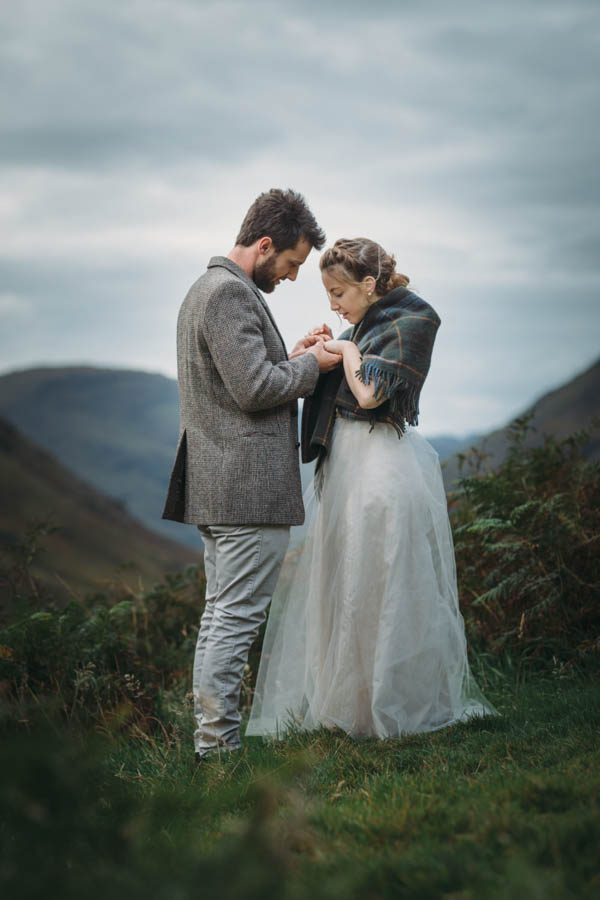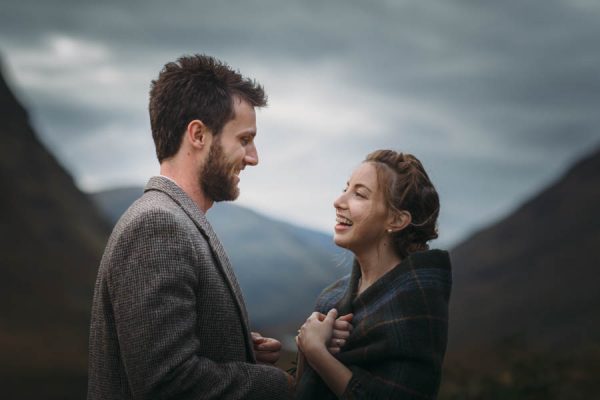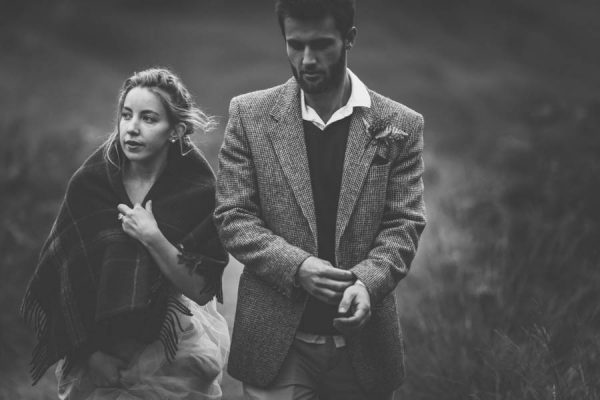 Make sure that whatever professional you require to assist you on your wedding day, that you have a good relationship, communicate well and are both of an understanding on what you want to achieve. Jo and I communicated regularly even before we reached Scotland and committed time to getting to know each other so by the time we met, Jo knew what I wanted before I did.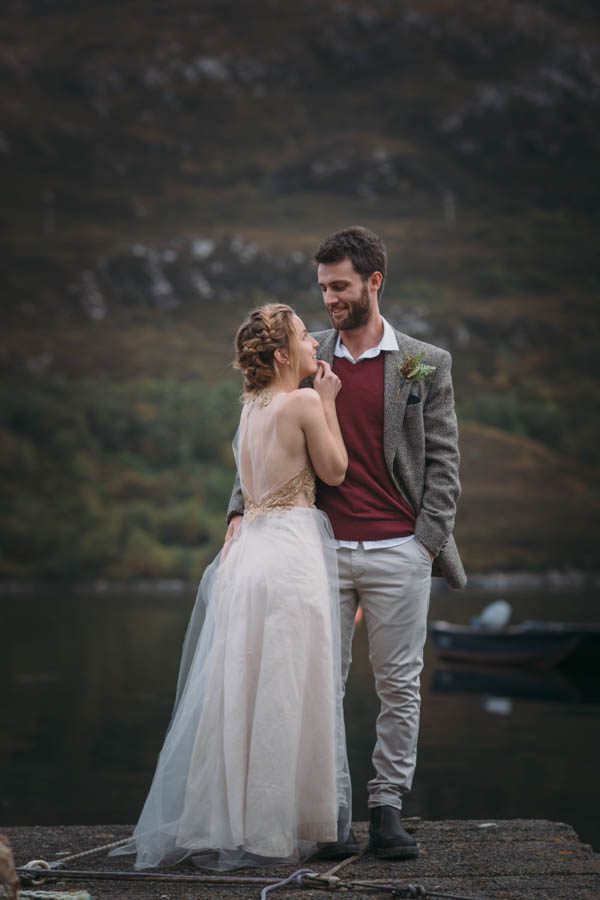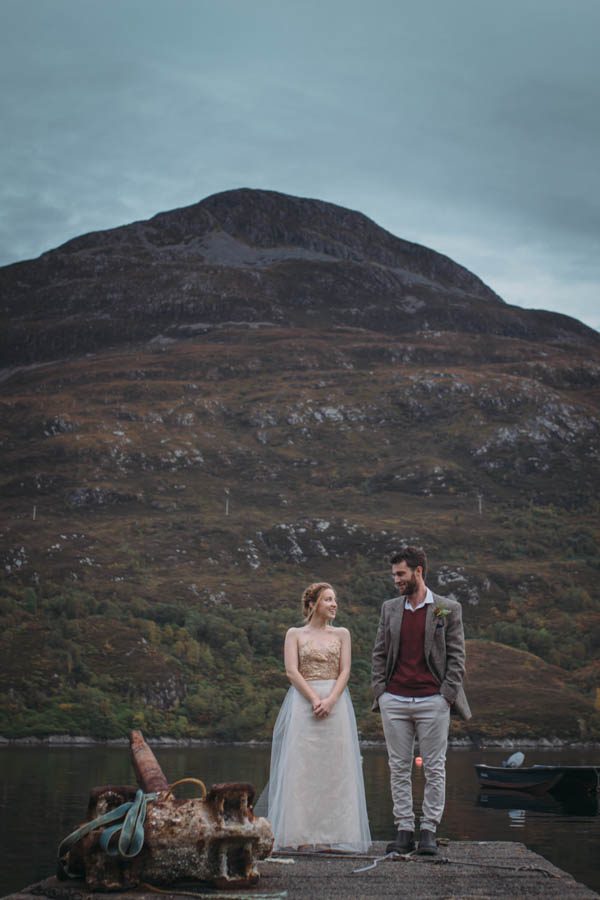 Our advice: Get married in Scotland. Even if you're hideous, the scenery makes you look a little better!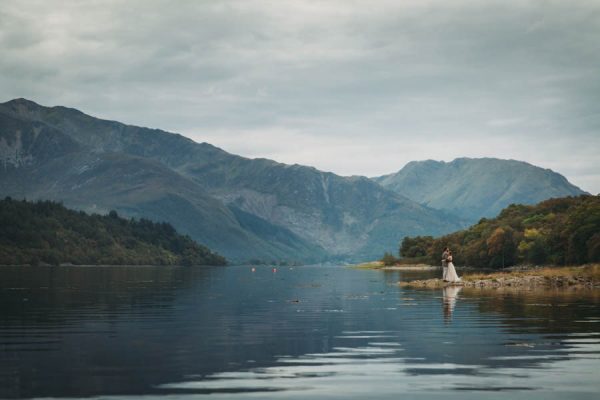 We don't know about you, but Jamie and Jourdan's adventure elopement totally stole our hearts! Planning an adventure elopement of your own? Check out these 16 mind-blowing elopement destinations around the world!