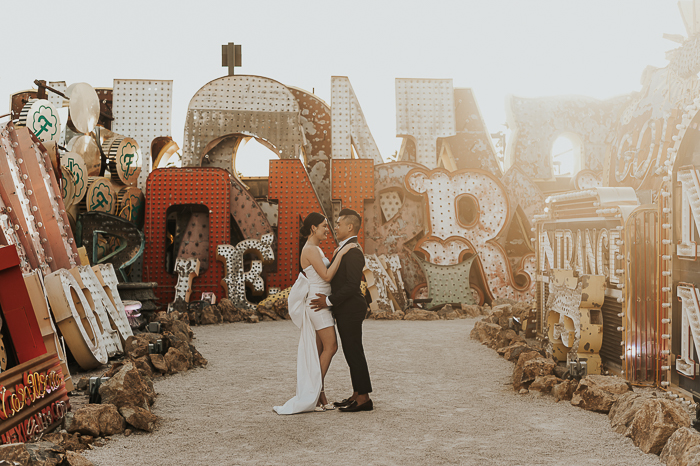 While eloping in Vegas used to be tied to the idea of drunken nights that you wouldn't remember, more couples are choosing to tie the knot in Sin City in some of the coolest elopements ever. After Nicolette and Ralph's destination wedding was postponed twice, the lifelong friends said "I do" in a pink convertible in the Tunnel of Love at the iconic Little White Wedding Chapel.
After their casual ceremony, the newlyweds headed to The Neon Museum for wedding portraits among the iconic retired neon signs. And not only was the setting incredibly cool, but so was the wedding fashion. Nicolette looked feminine and edgy in her short Nookie dress while Ralph looked sharp in his pin-stripe Suit It Up Manila suit–the duo looked perfect for the setting.
From the laidback vows to the industrial portraits to the tattoo session that ended the night–that's right, Nicolette got a tattoo to celebrate becoming a Mrs–photographer Jamie Y Photography did an incredible job of capturing this seriously epic elopement.
The Couple:
Nicolette and Ralph
The Wedding:
Little White Wedding Chapel, Las Vegas, Nevada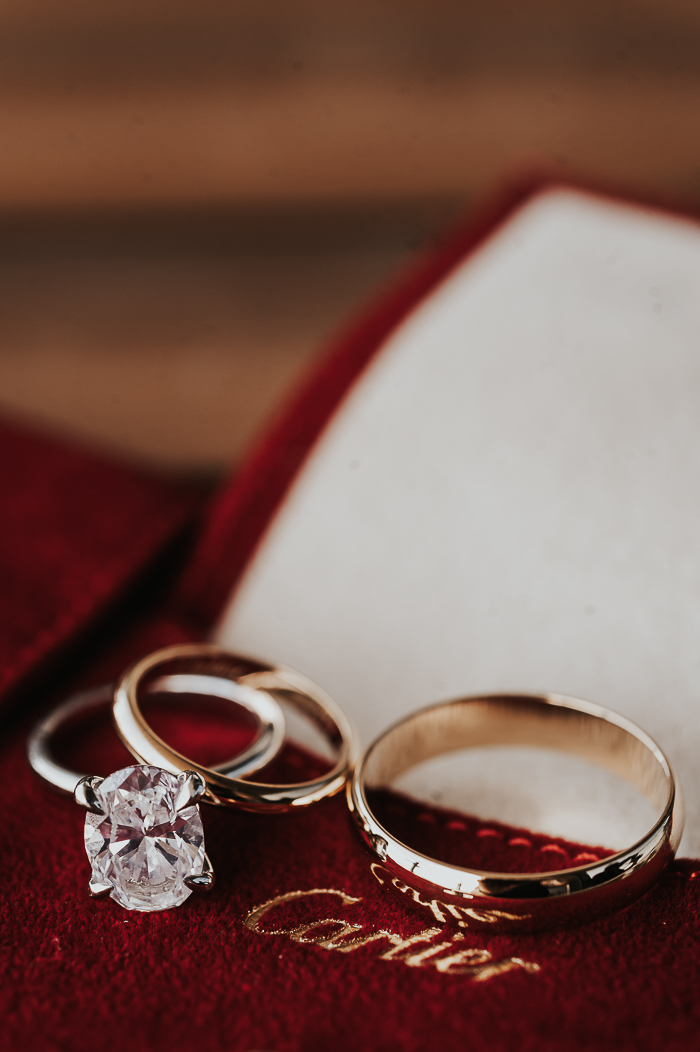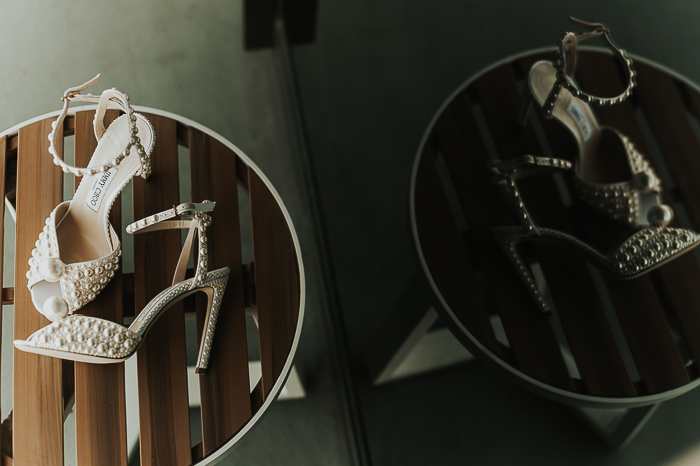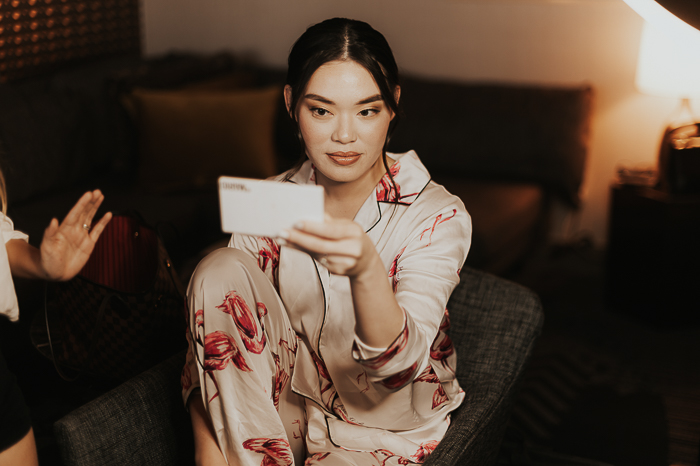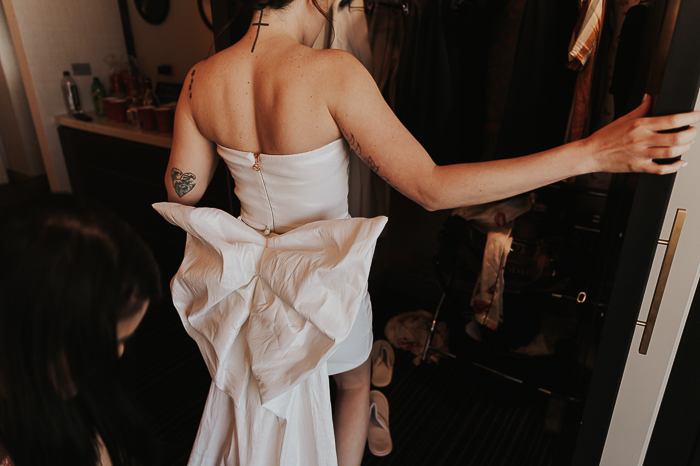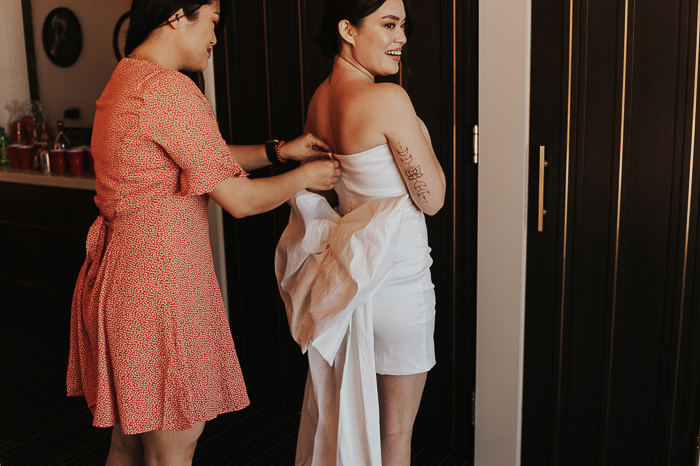 Fun and Flirty Bridal Fashion
Since we decided to get married in Vegas I immediately started looking for a mini dress. I was lucky enough to find one with a big, beautiful bow. I always wanted to wear the Jimmy Choo Sacora's regardless of where I was getting married, so the fashion worked out great. I wanted to be flirty but still classy.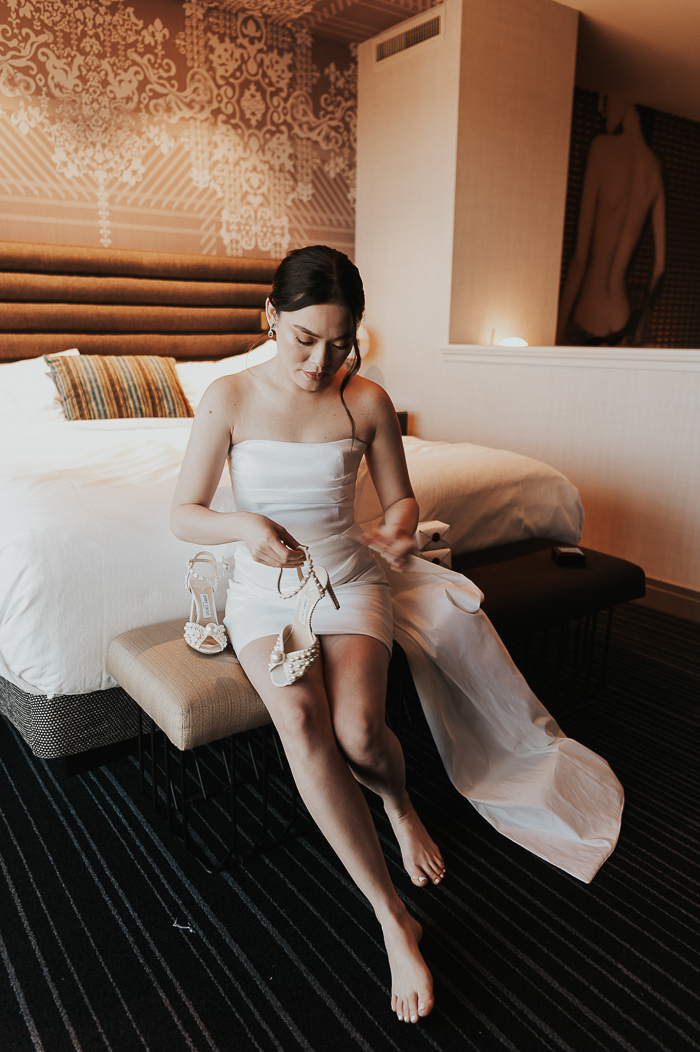 Shop similar dresses: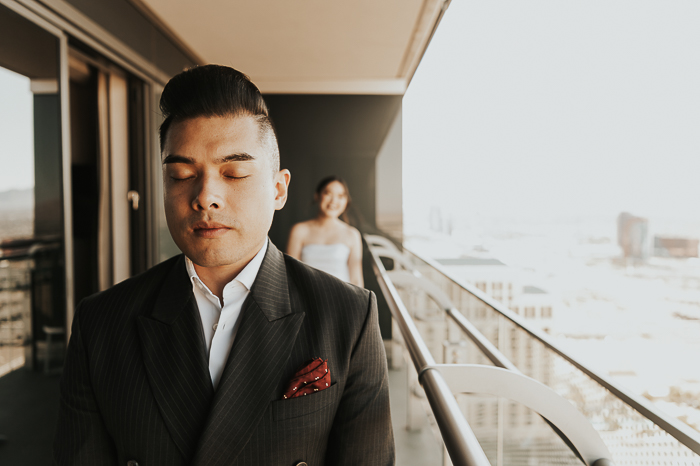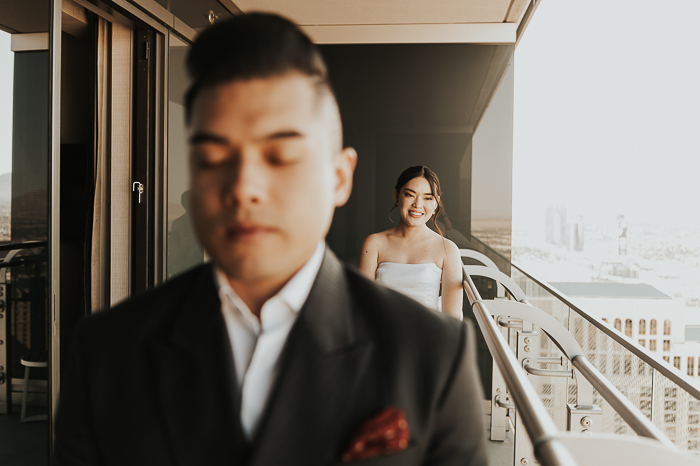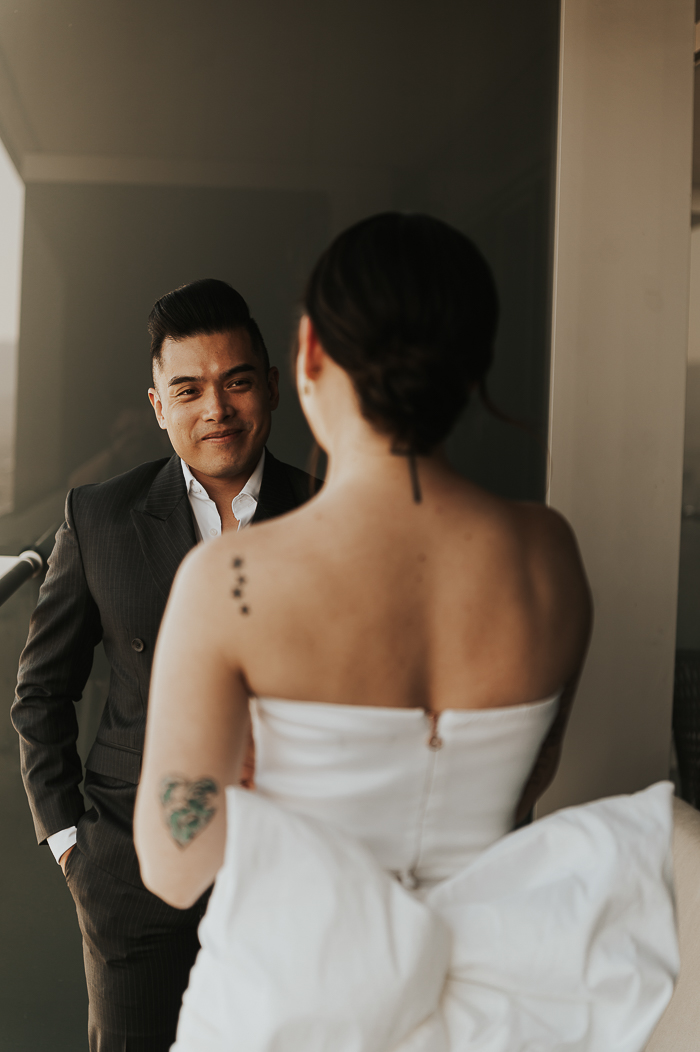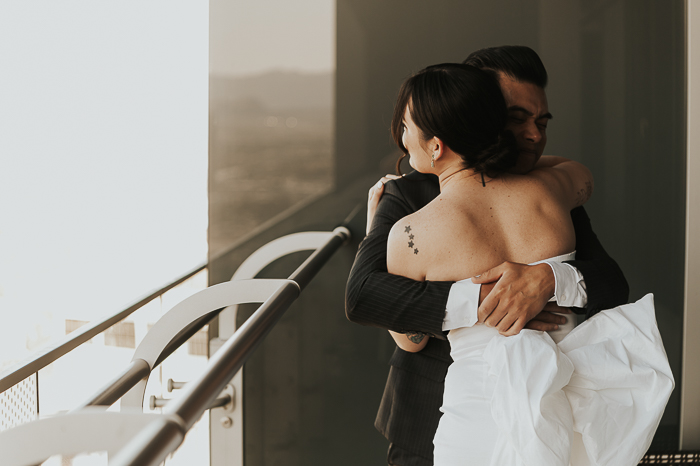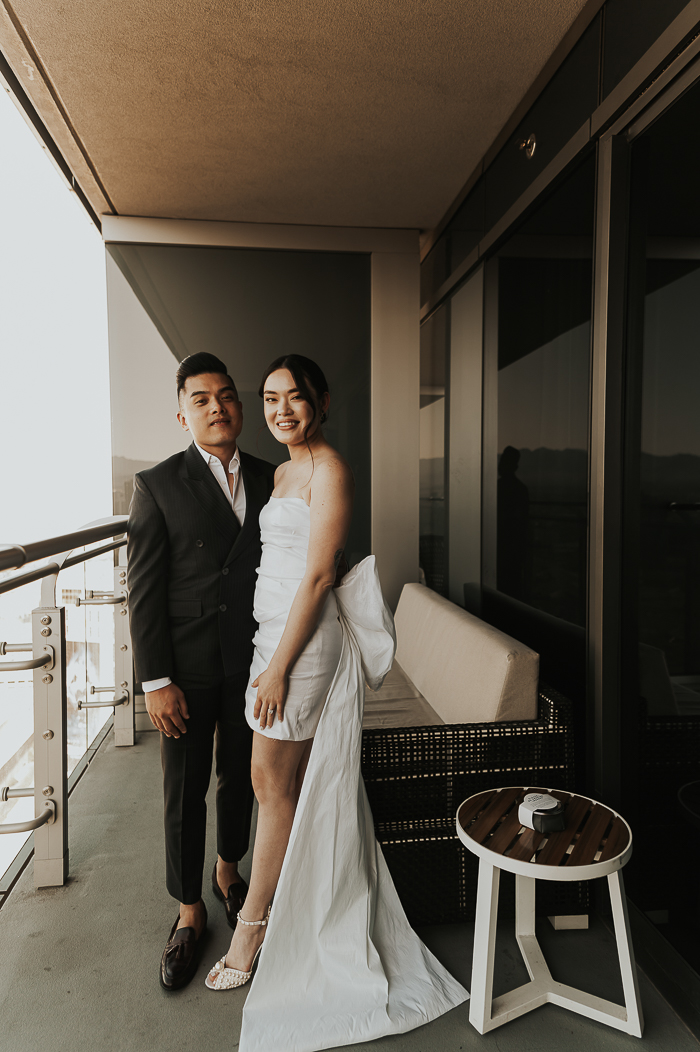 The Bride's View On Their Love Story
Ralph and I met in the summer of 1998 in Manila, Philippines. I grew up in a small province in Leyte and he grew up in California. We saw each other sporadically for three years until my family migrated to New Jersey. Seven-ish years later Ralph got a job offer in Chicago and decided to reach out to me on Facebook. It's been 24 years in the making and 10 wonderfully crazy years together. We planned a beach wedding in Siargao but due to the pandemic we had to put our plans on hold. One night as I was doing my research I told Ralph I thought it'd be cool to elope in Vegas. Ralph is pretty traditional, so I thought he would shut it down immediately but, to my surprise, he was open to it. He wanted to see "pics" of what it looked like and actually loved the idea of doing a secret elopement.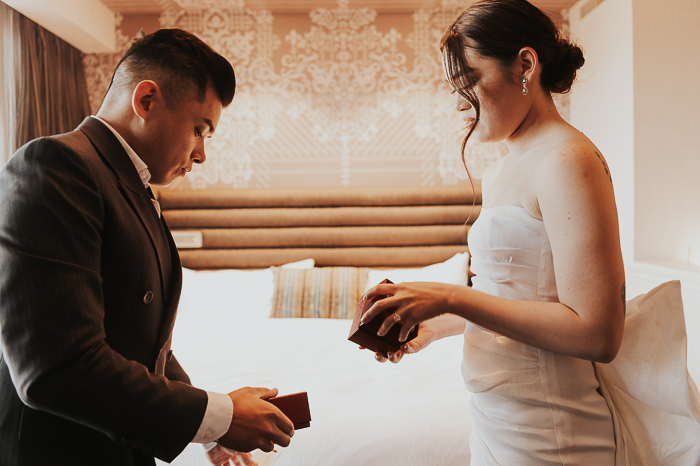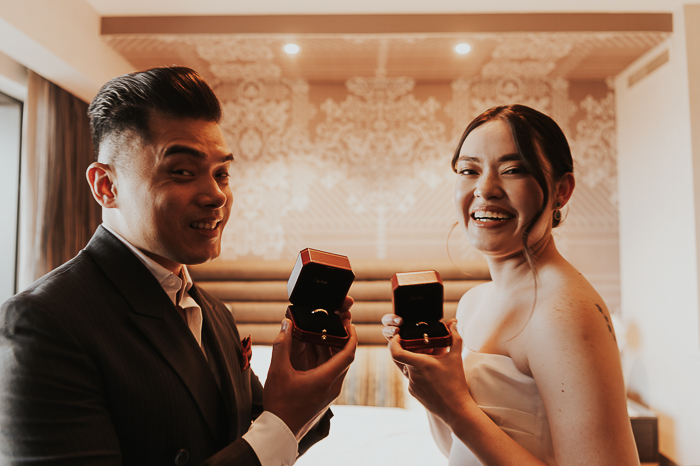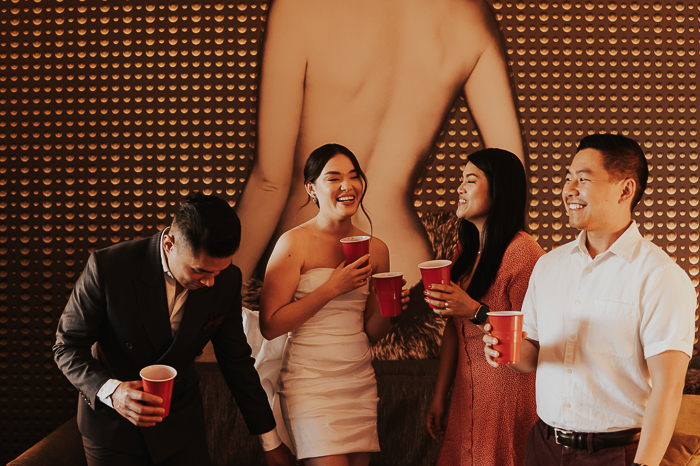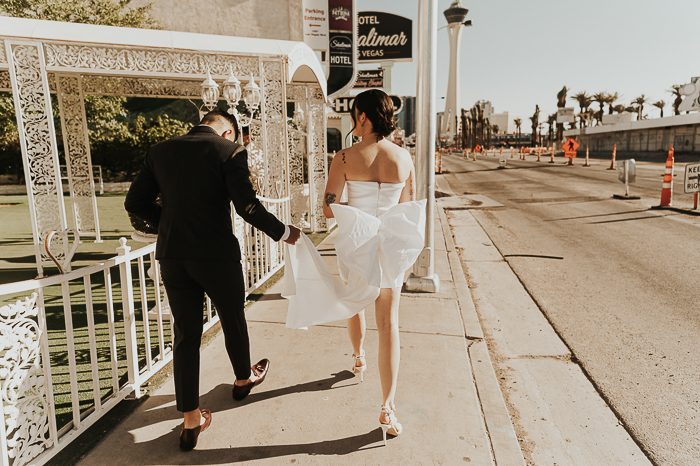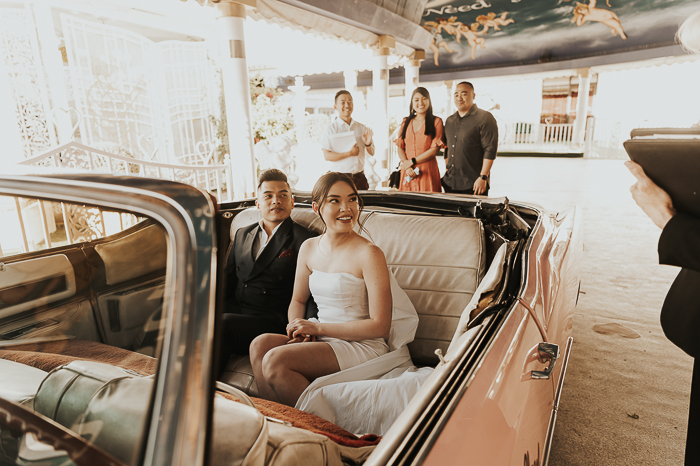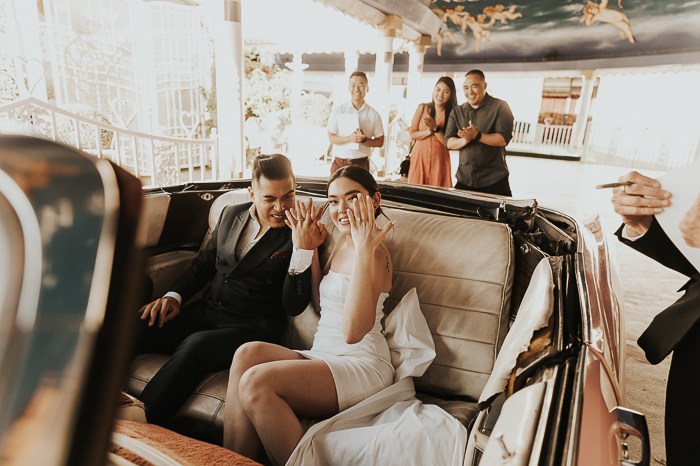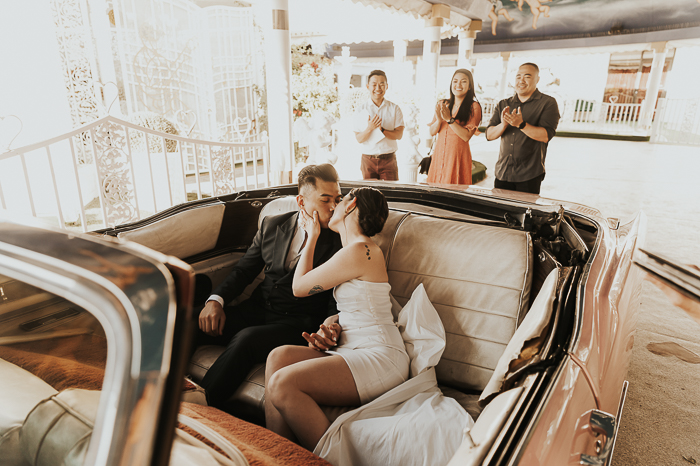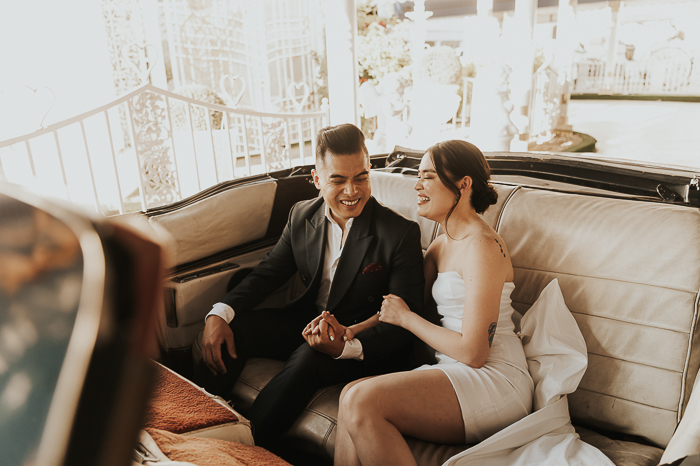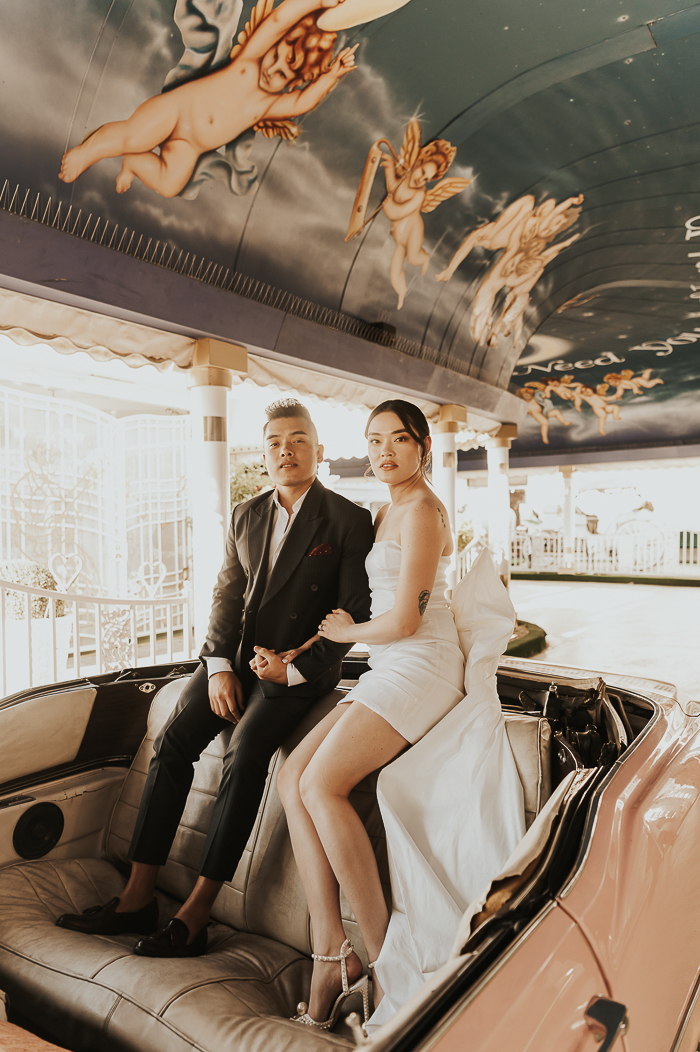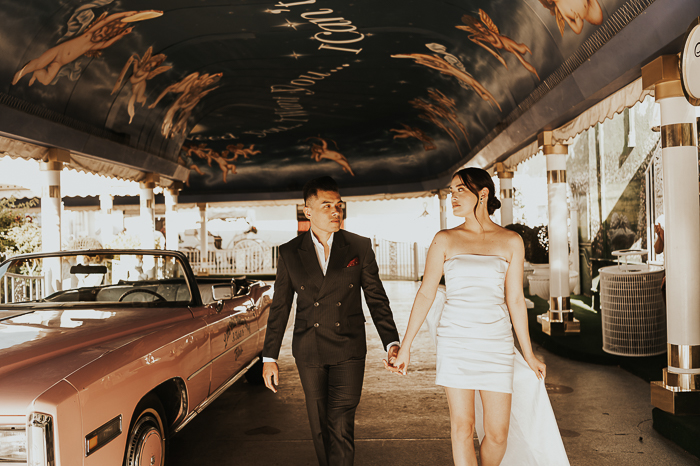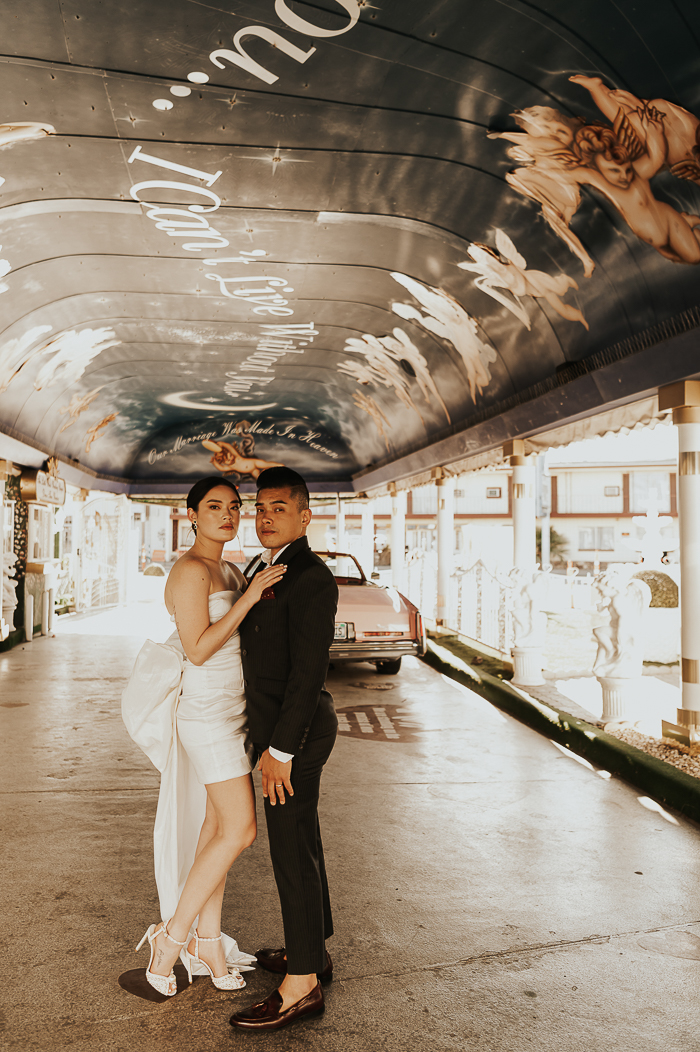 Why An Edgy Las Vegas Elopement
We never thought we would ever get married in Las Vegas. I felt like a Vegas wedding was too cool for us. But after postponing our destination wedding twice due to the pandemic, I really wanted to elope in Vegas. Our advice for wedding planning is if you want something, you should go for it.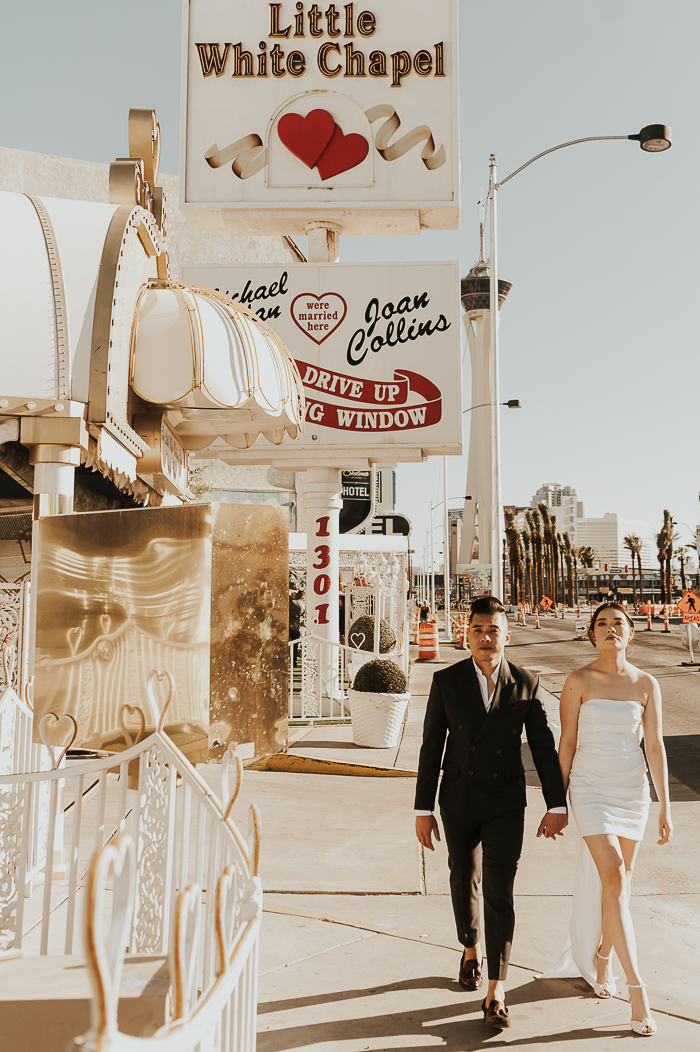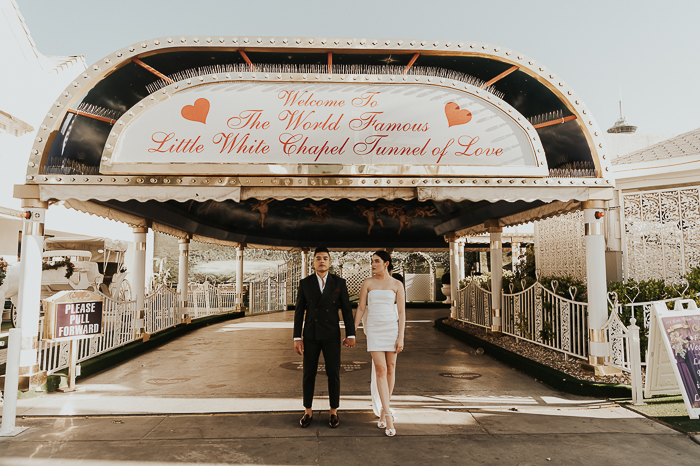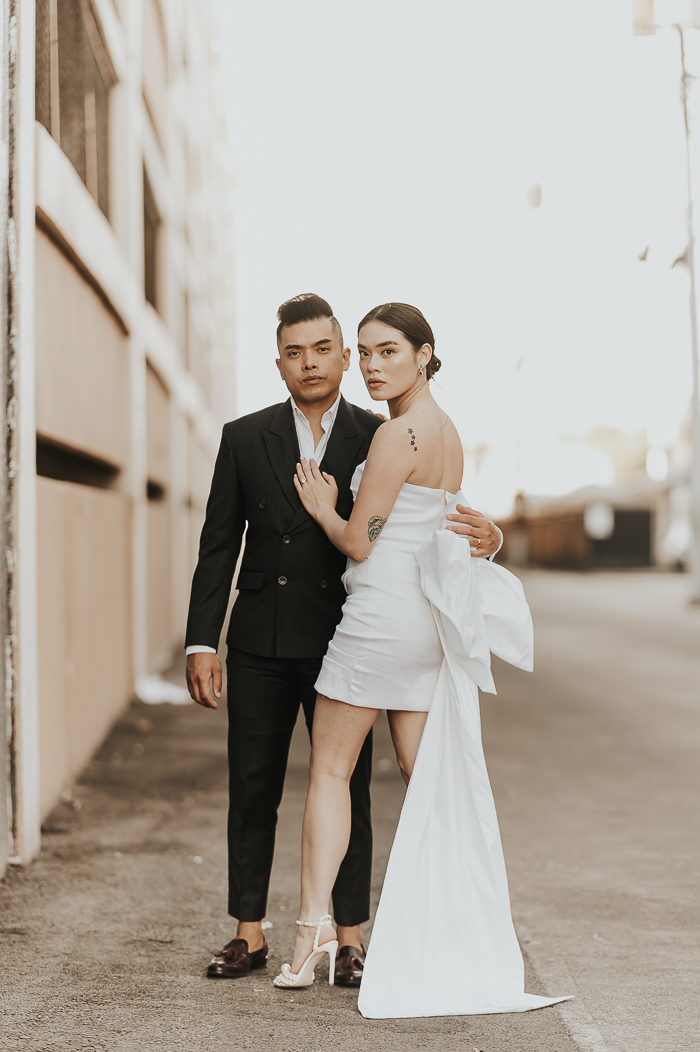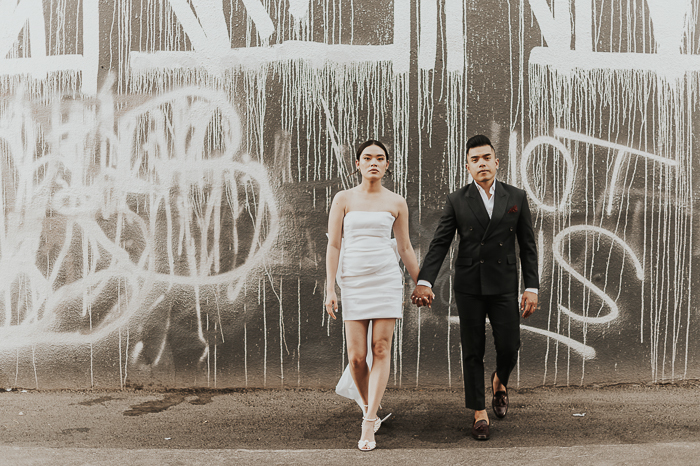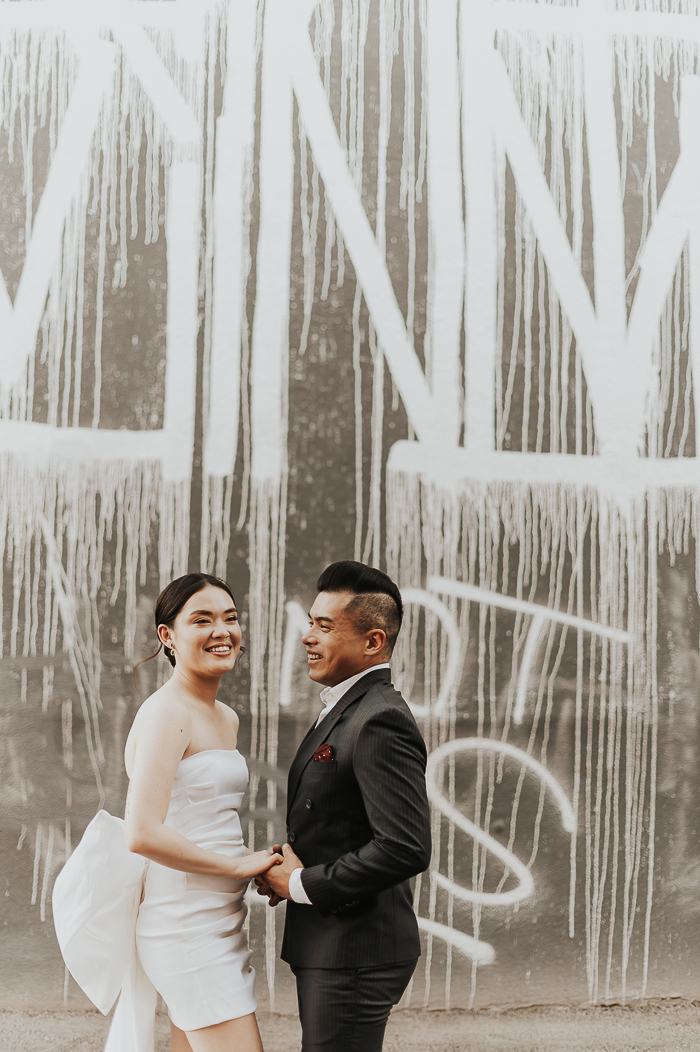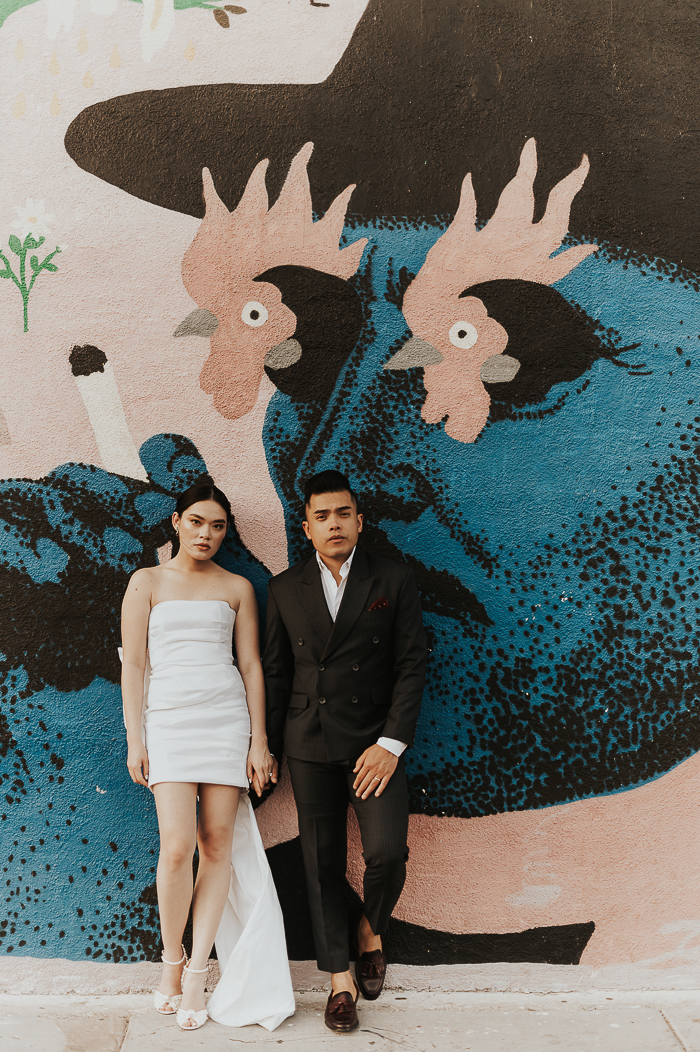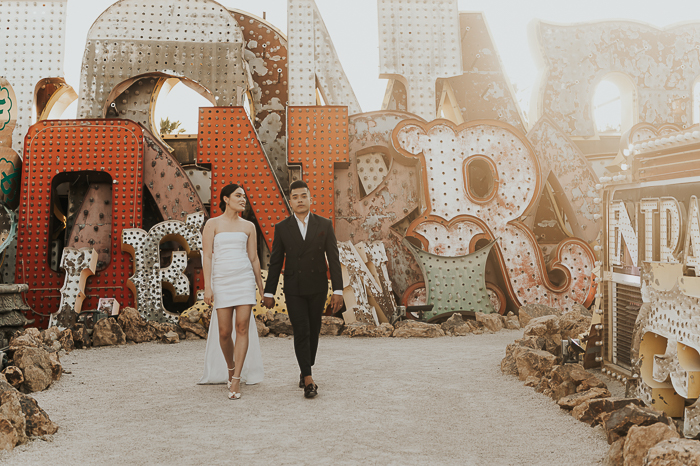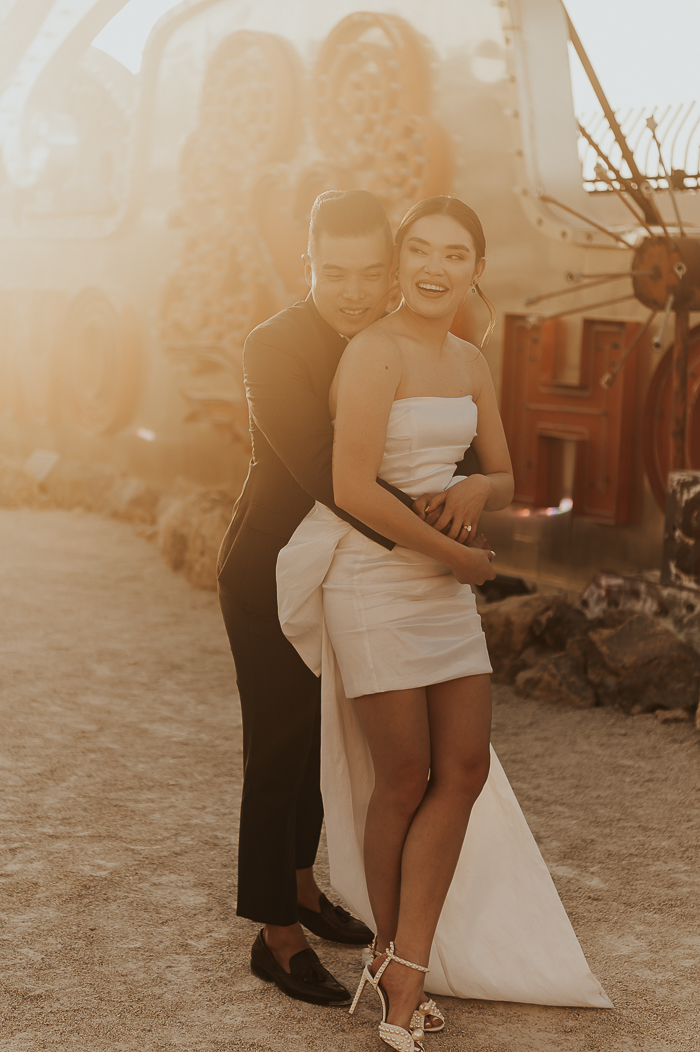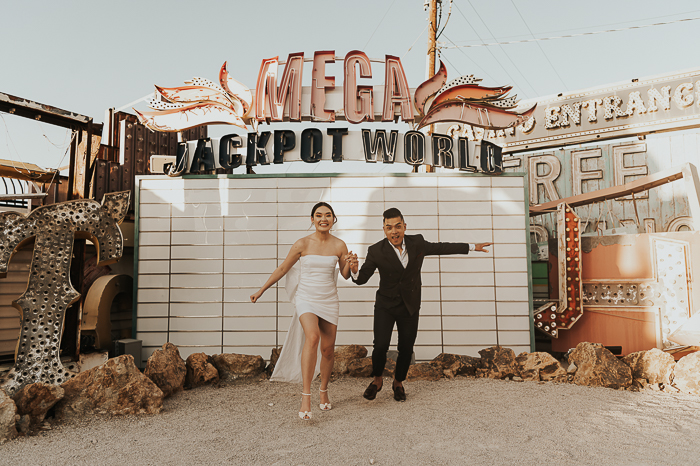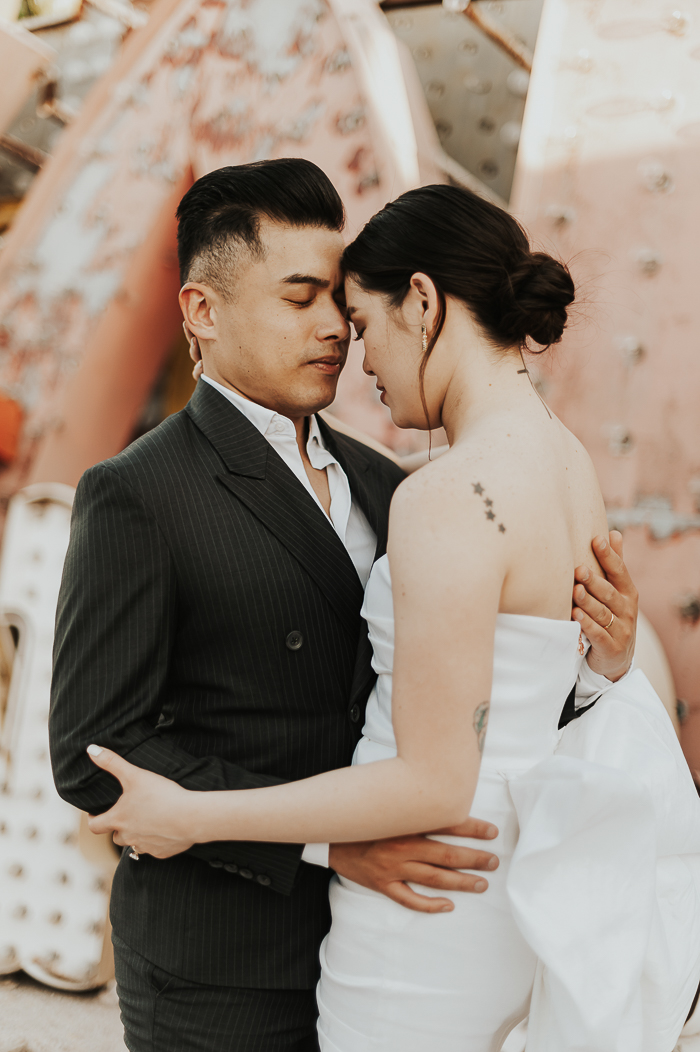 The Couple's Favorite Photo
Our favorite photo is our lift photo from the Neon Museum. Throughout our 10 year relationship we have taken photos of the exact same pose during all of our travels and adventures together and it was just fitting to do one on our greatest adventure yet!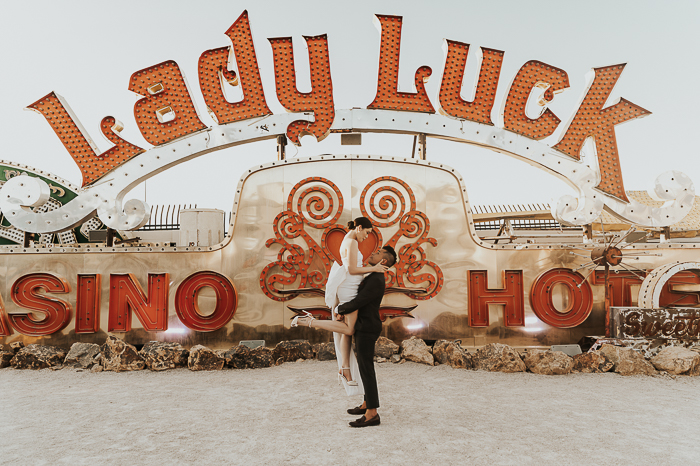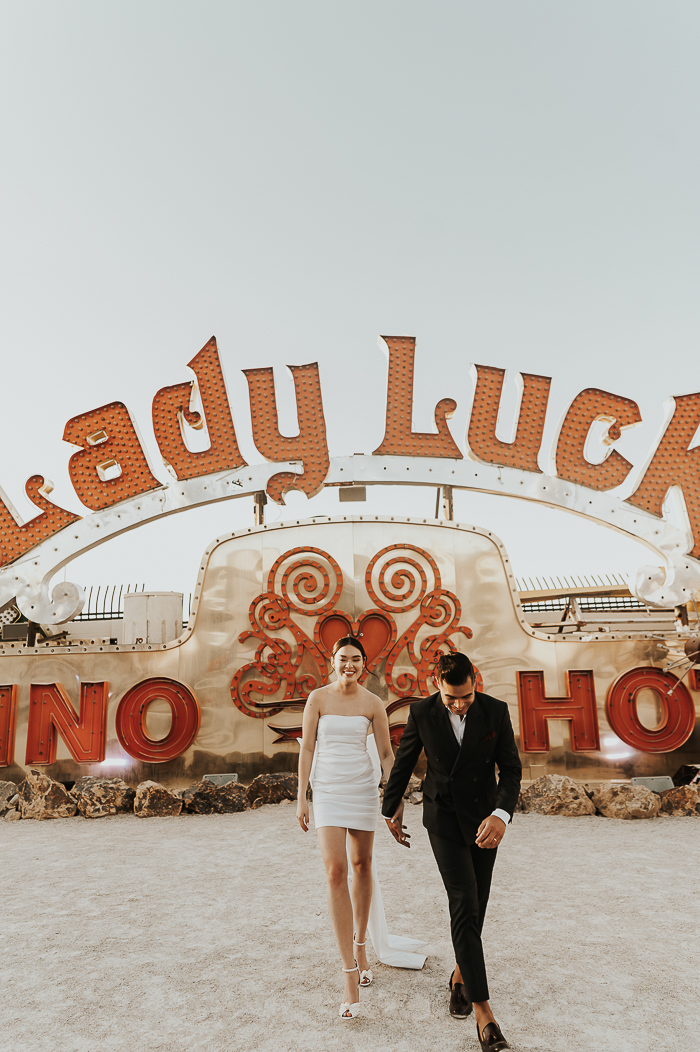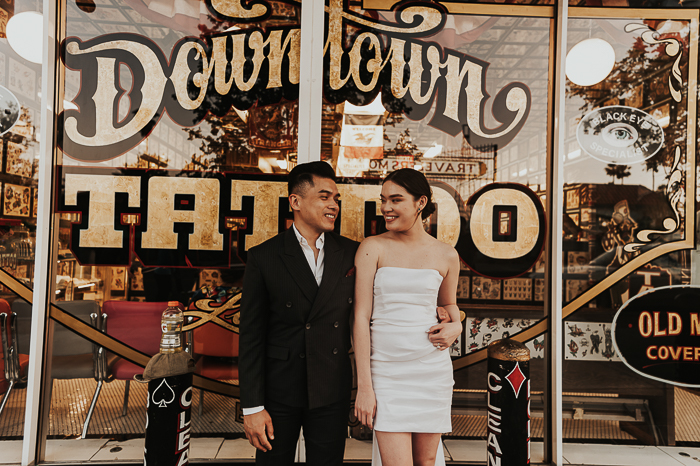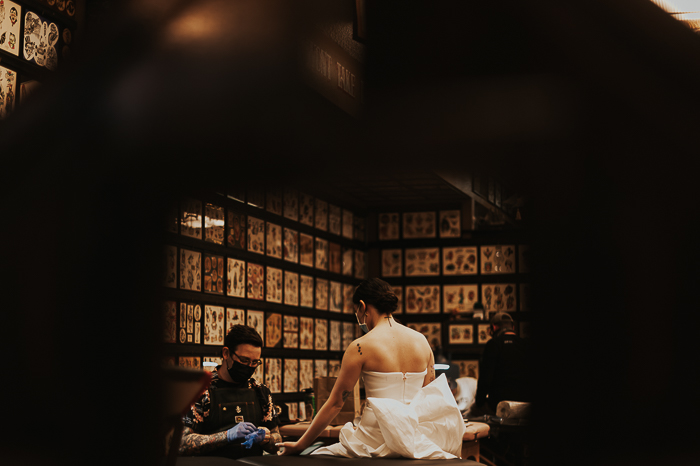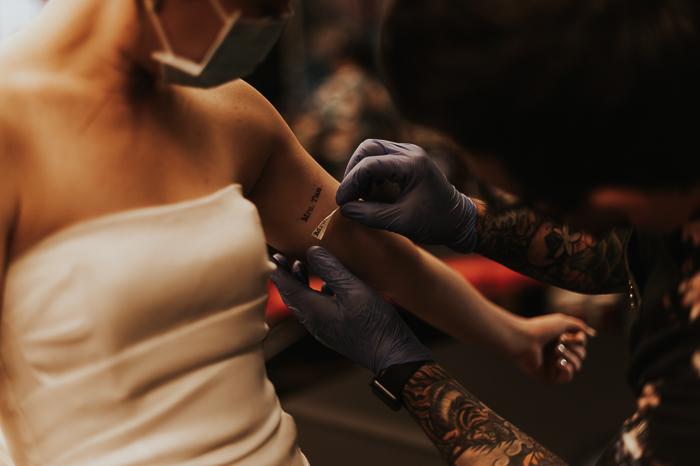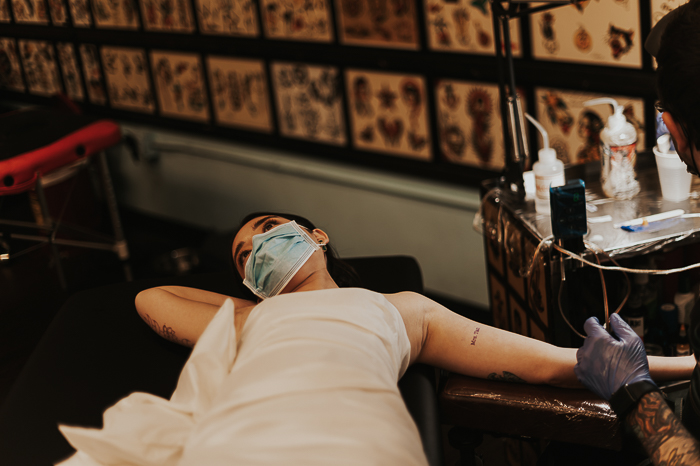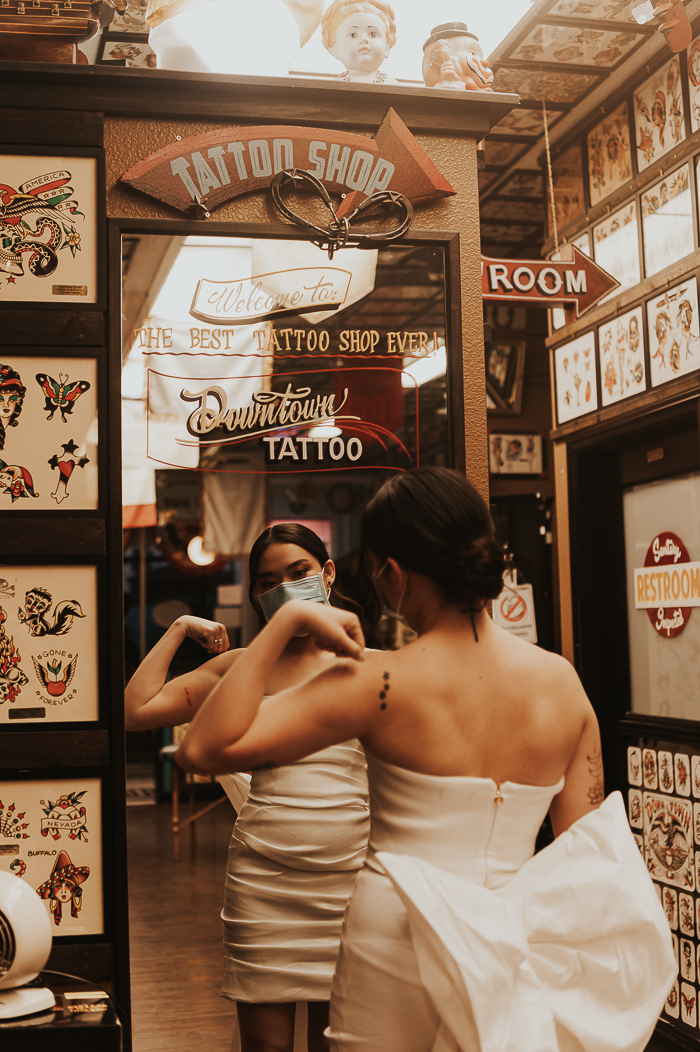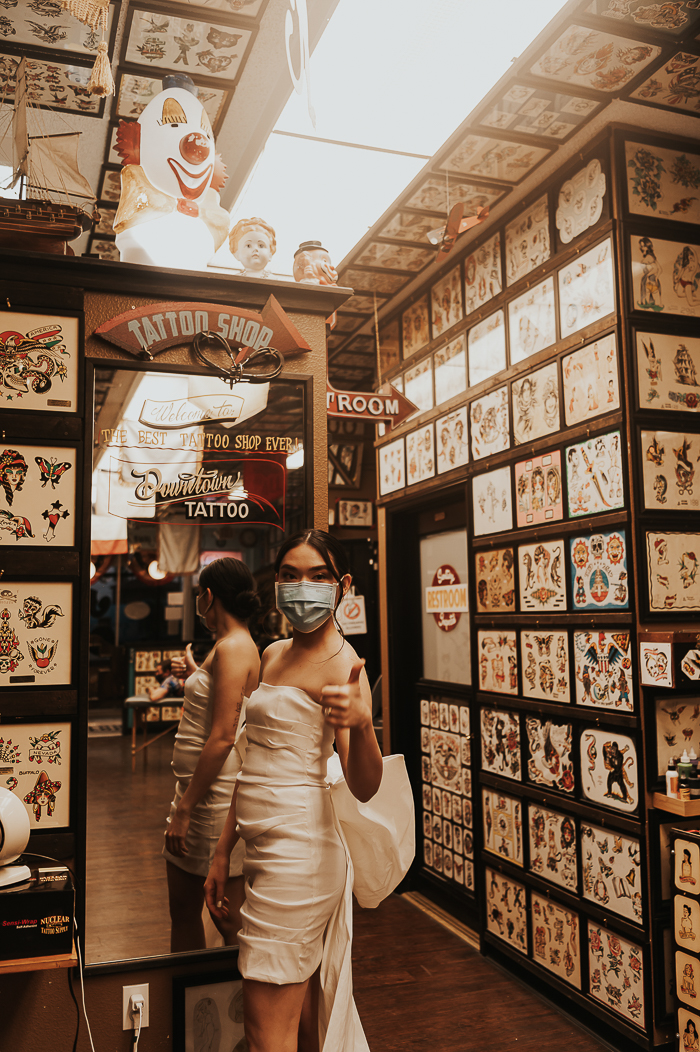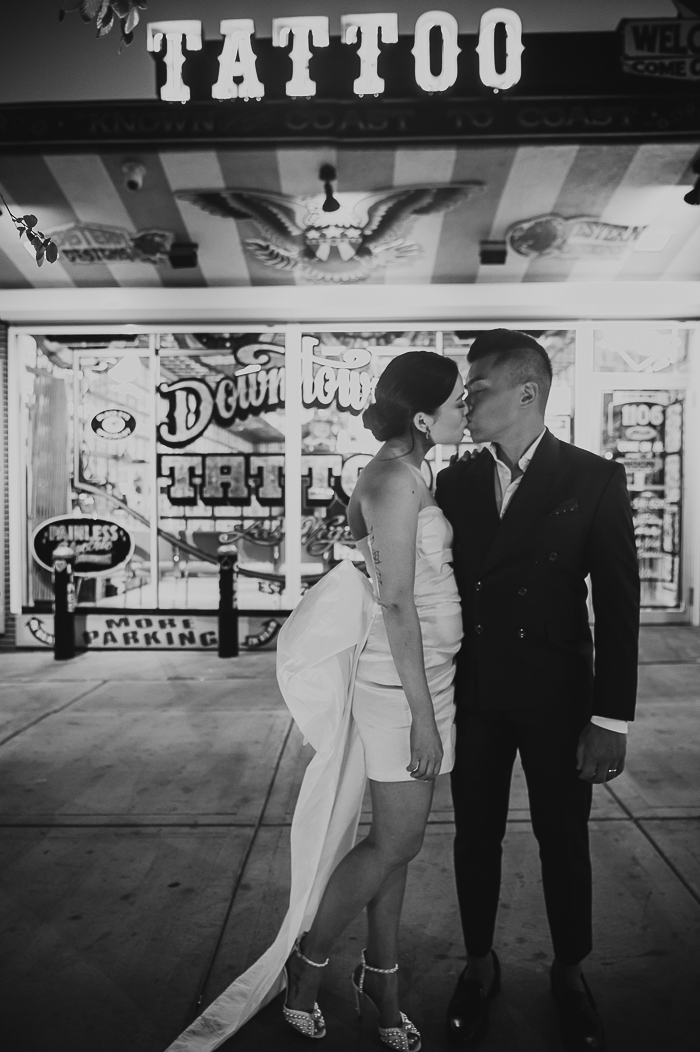 Congratulations again to Nicolette and Ralph on their edgy elopement in Vegas! We're so glad that Jamie Y Photography was there to capture every detail of the epic day. To start planning your own badass and totally unique elopement, be sure to check out our elopement planning checklist!