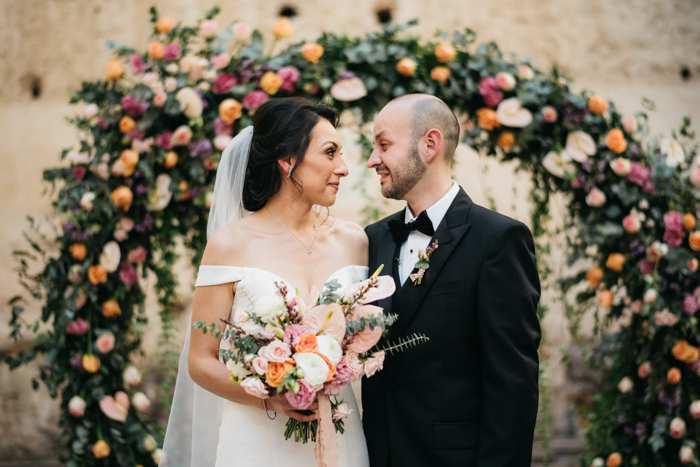 If outdoor elegance and historical settings are your things, you're going to love Natalie and Andres' Antigua destination wedding at Convento Santa Clara! The couple tied the knot among the 18th-century ruins, opting for a traditional religious ceremony and a stunning outdoor party that featured vibrant florals designed by Addy Florales, cafe lights, tons of vintage details. The couple and their planner, Carolina Mendez Events, really allowed the natural landscape to influence the design, and the result was breathtaking! There was so much beauty in one space, and so many sweet moments from beginning to end, and Daniel Lopez Perez Photography could not have captured it all more perfectly!
The Couple:
Natalie and Andres
The Wedding:
Convento Santa Clara, Antigua, Guatemala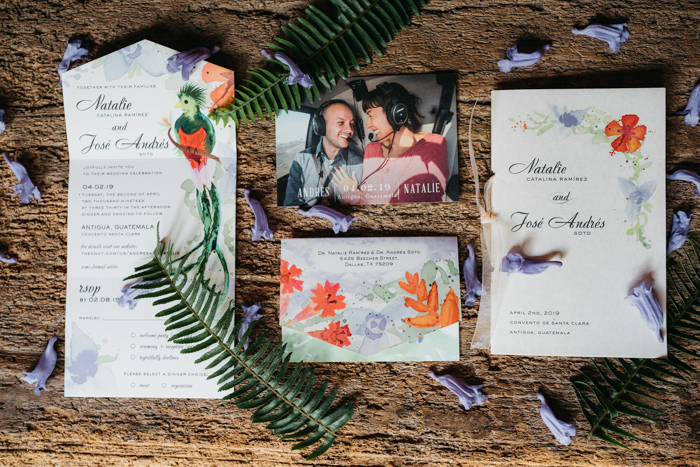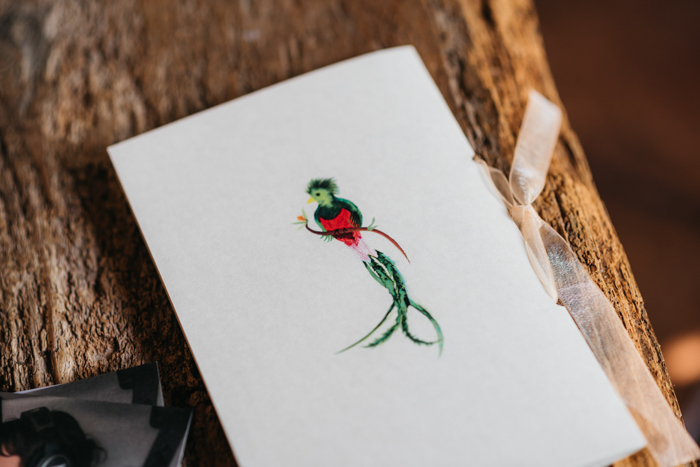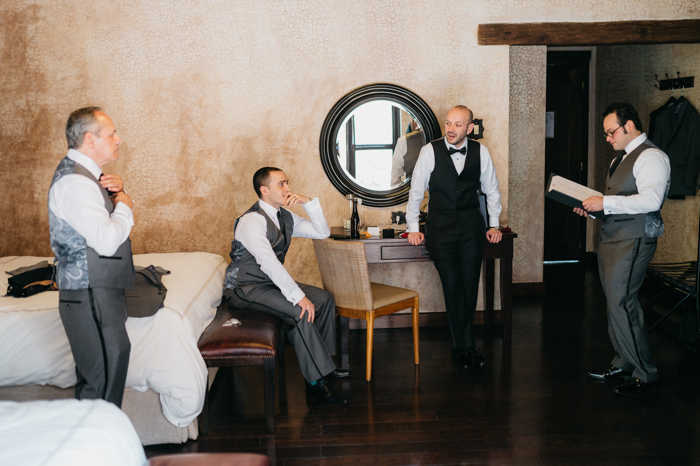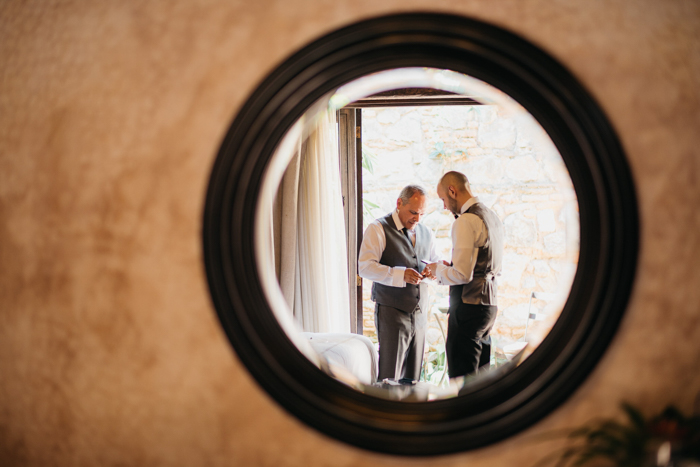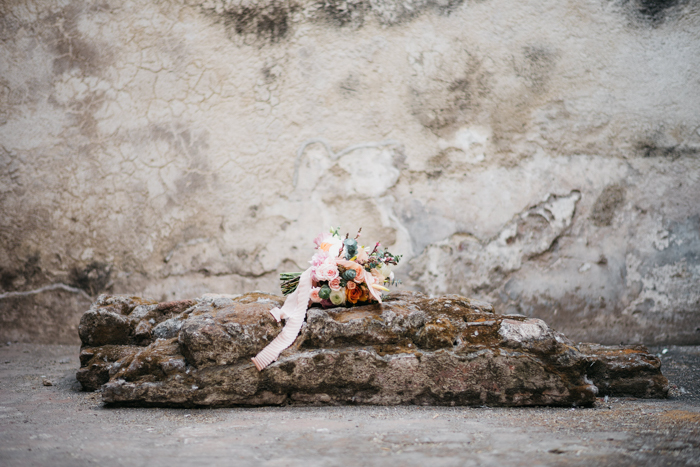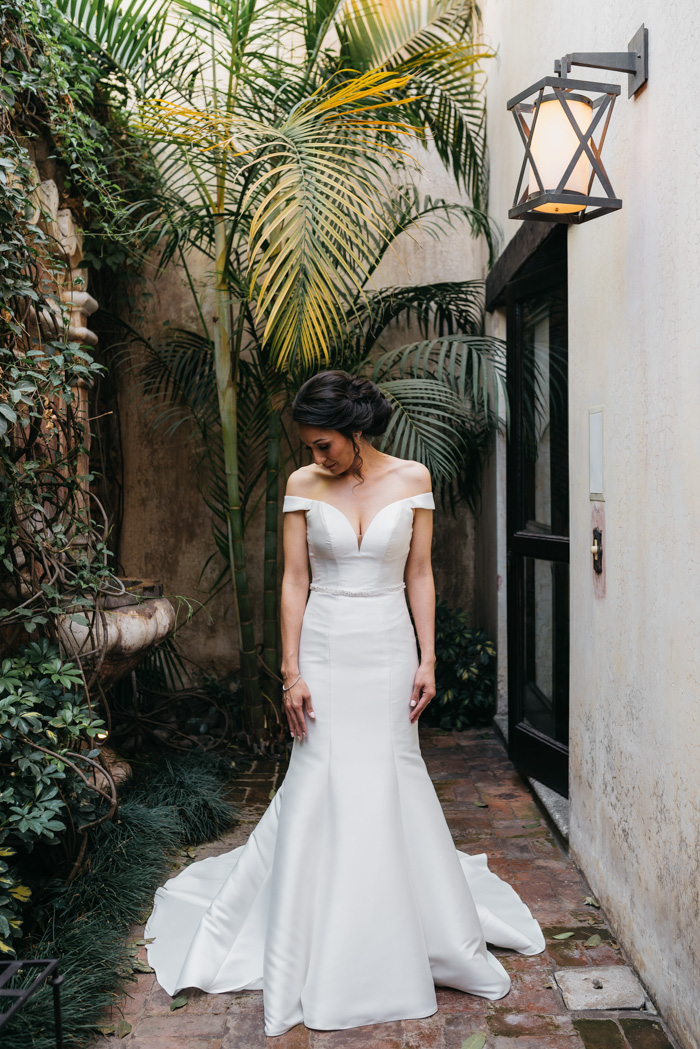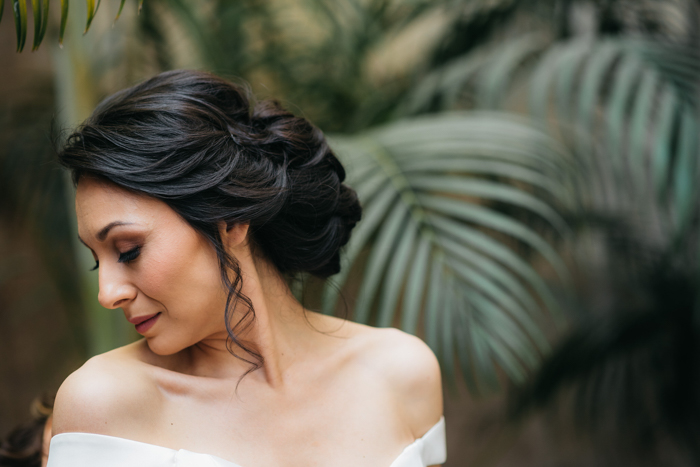 Since this was a destination wedding, the most important aspect of planning our wedding was finding a group of people who could assist us in planning the most memorable day of our lives from far away. We were lucky enough to find a fantastic team of workers that included our wedding planner, decorator, catering service, photographer, videographer and musicians who understood the importance of sharing our love with our family and friends.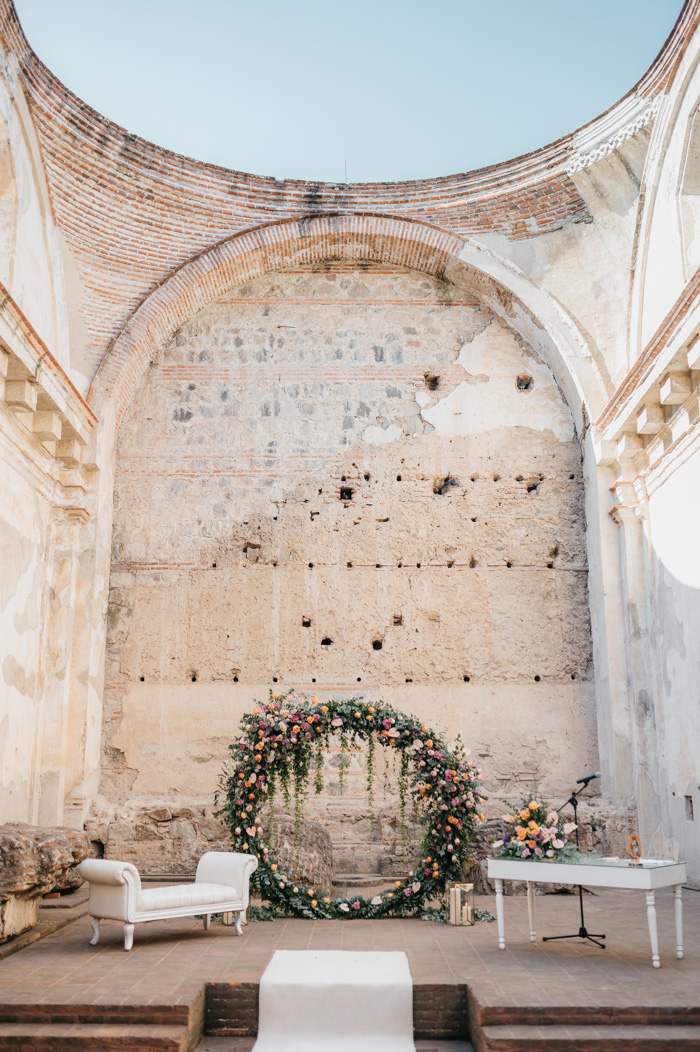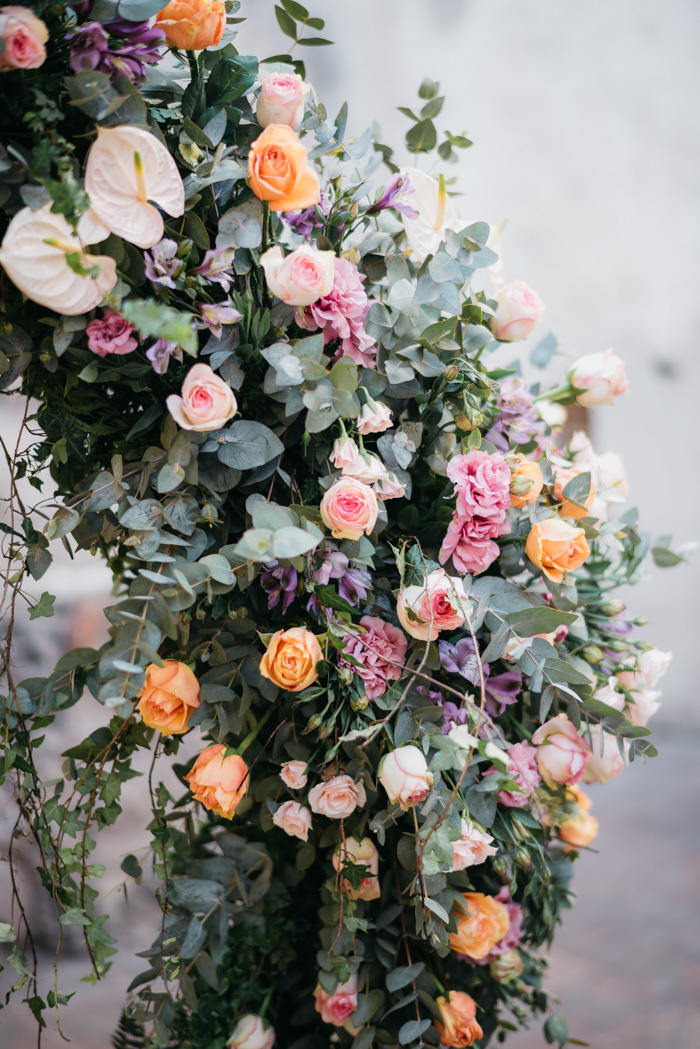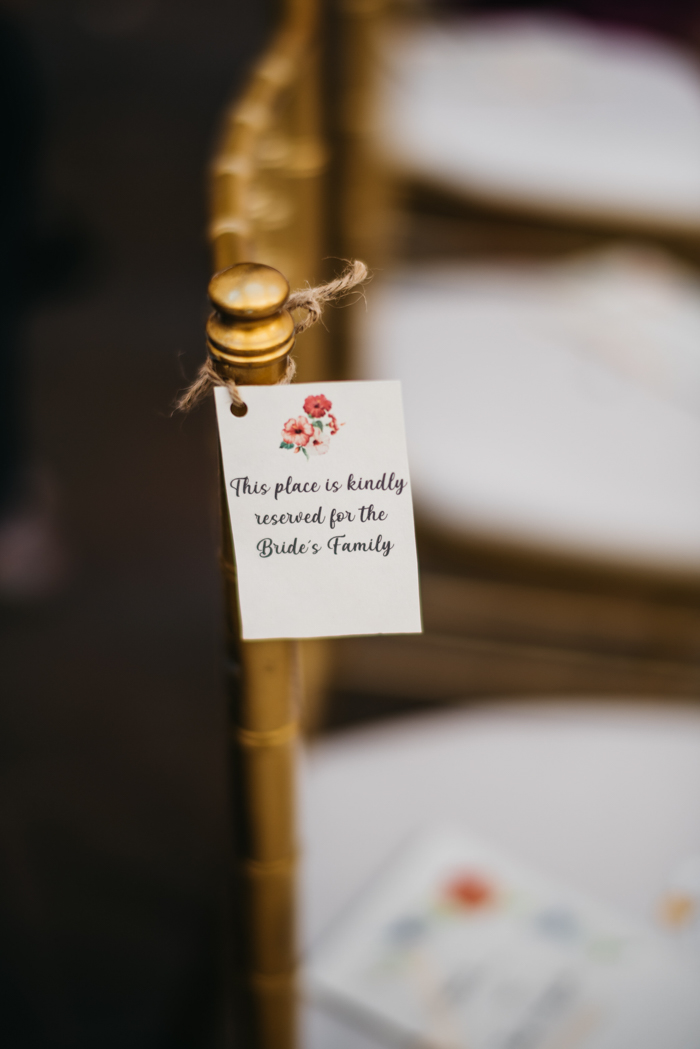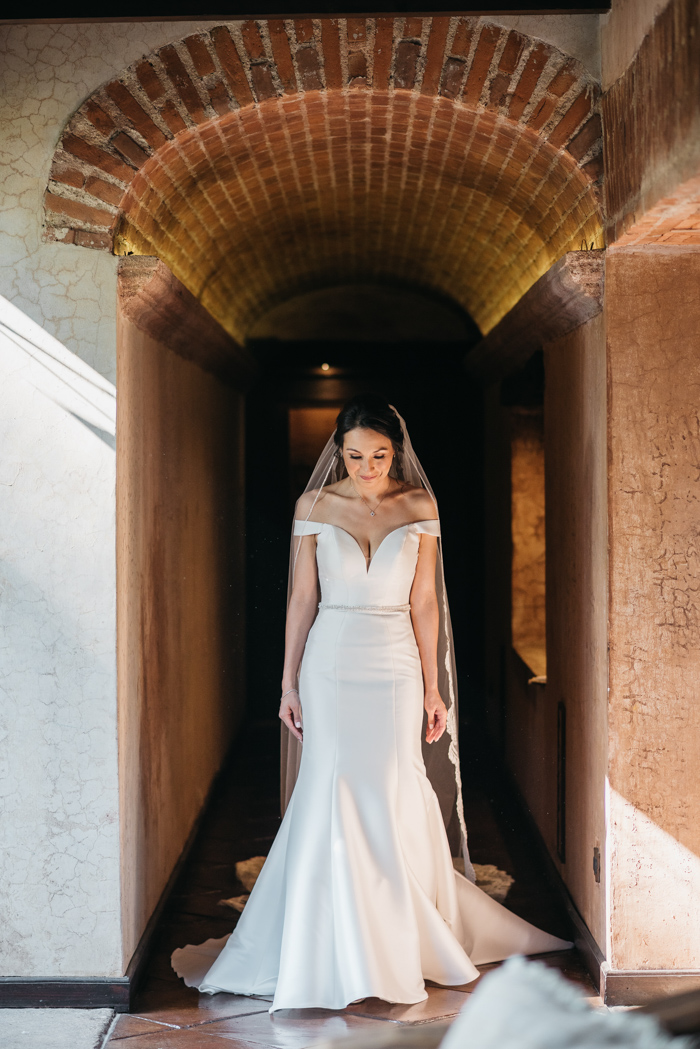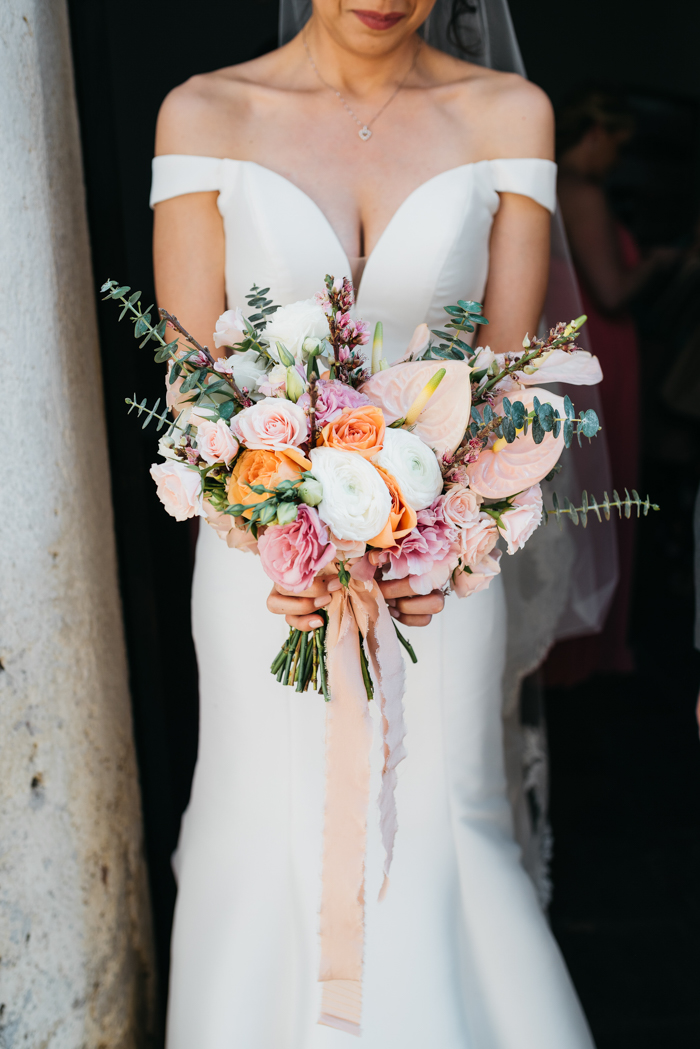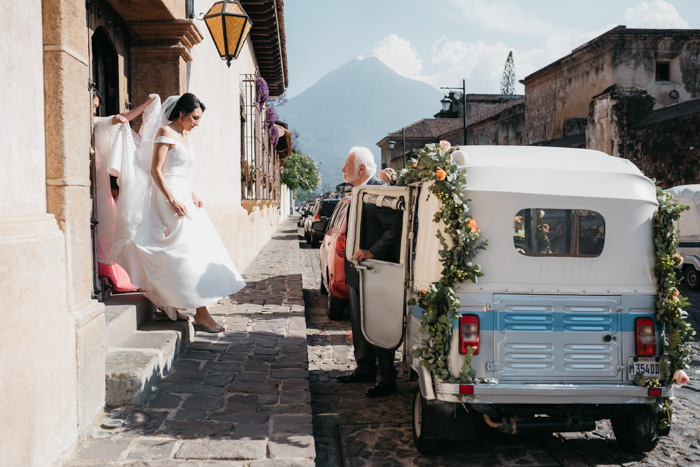 The most memorable part of our day was definitely the ceremony. We felt so lucky to share it all with our family and with our friends in the historic ruins of an old Catholic convent, even when there were a couple of hiccups in the order of the ceremony, it was an unforgettable and beautiful scene.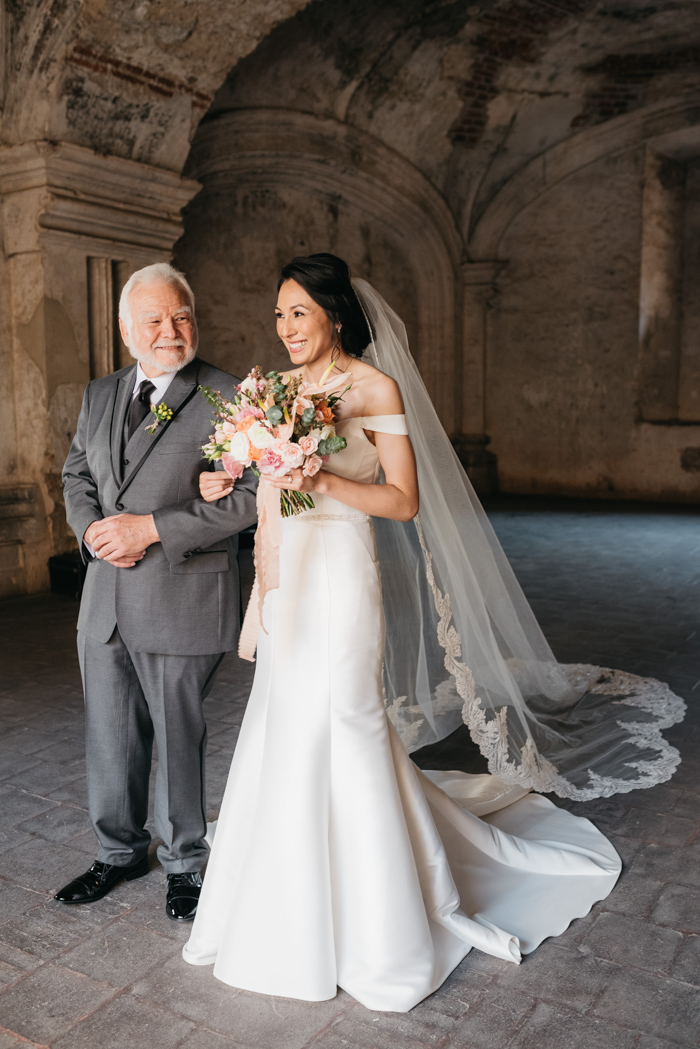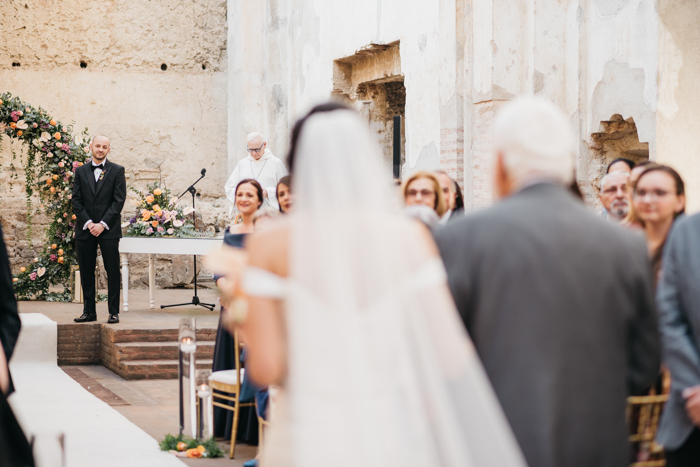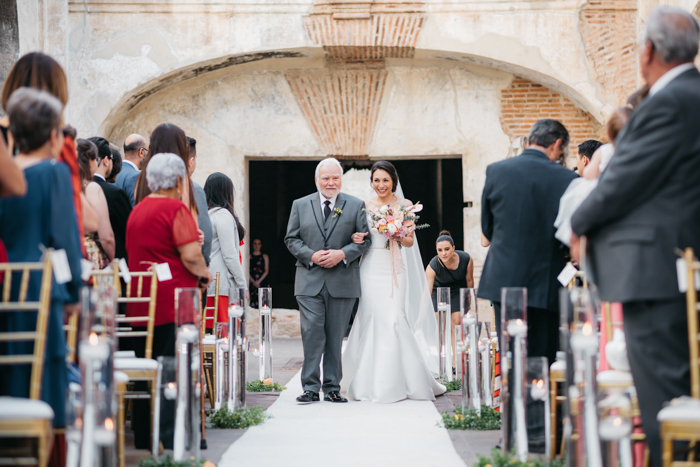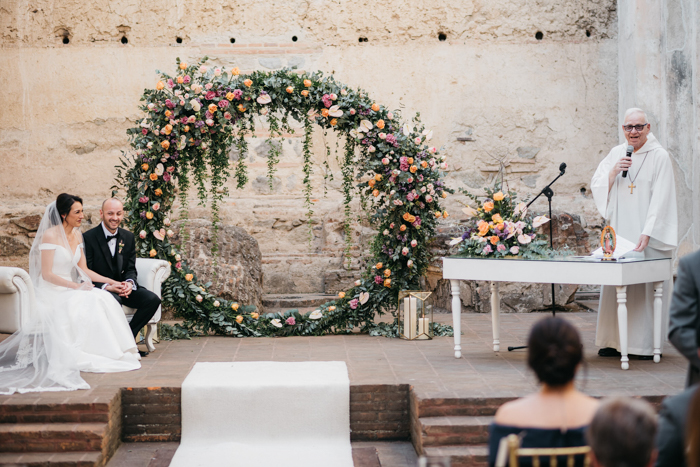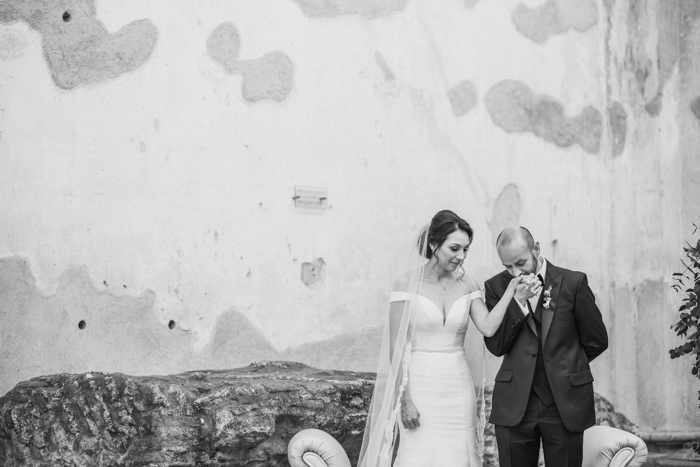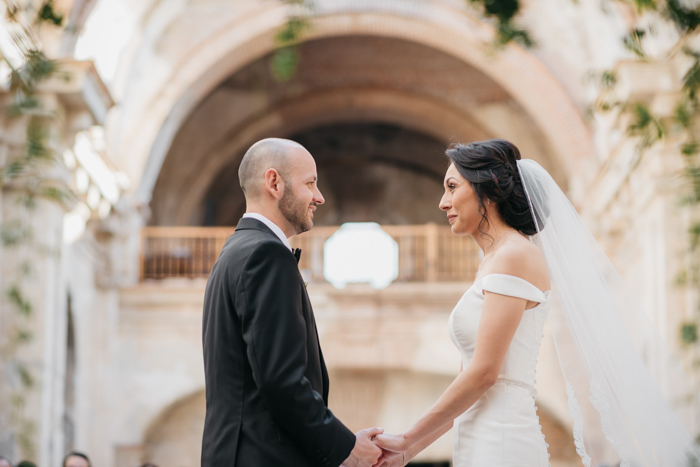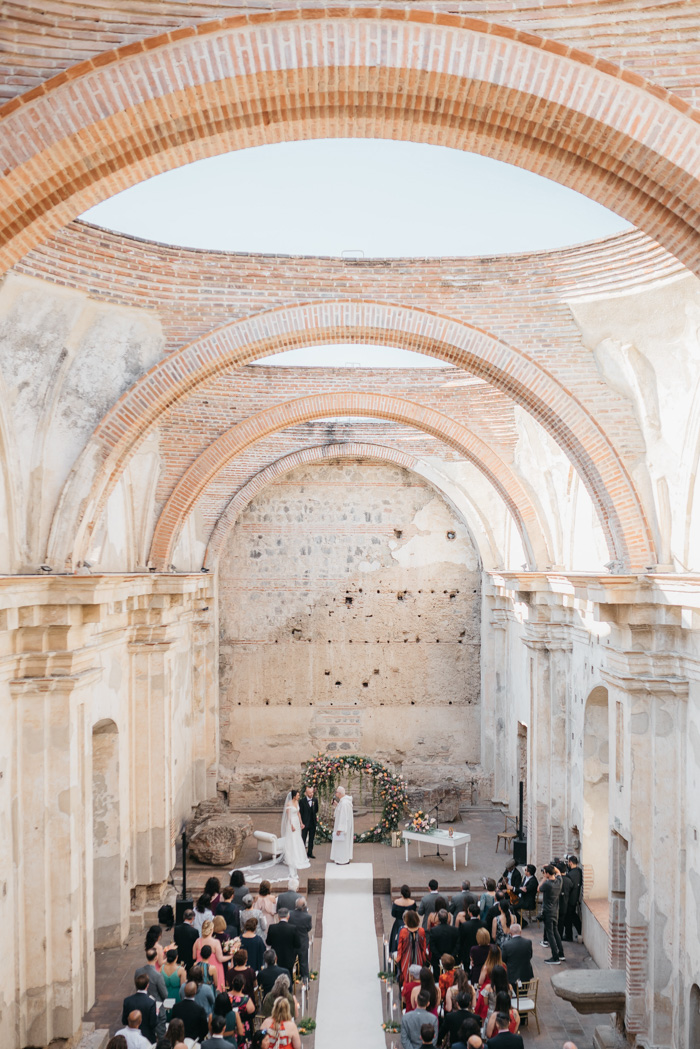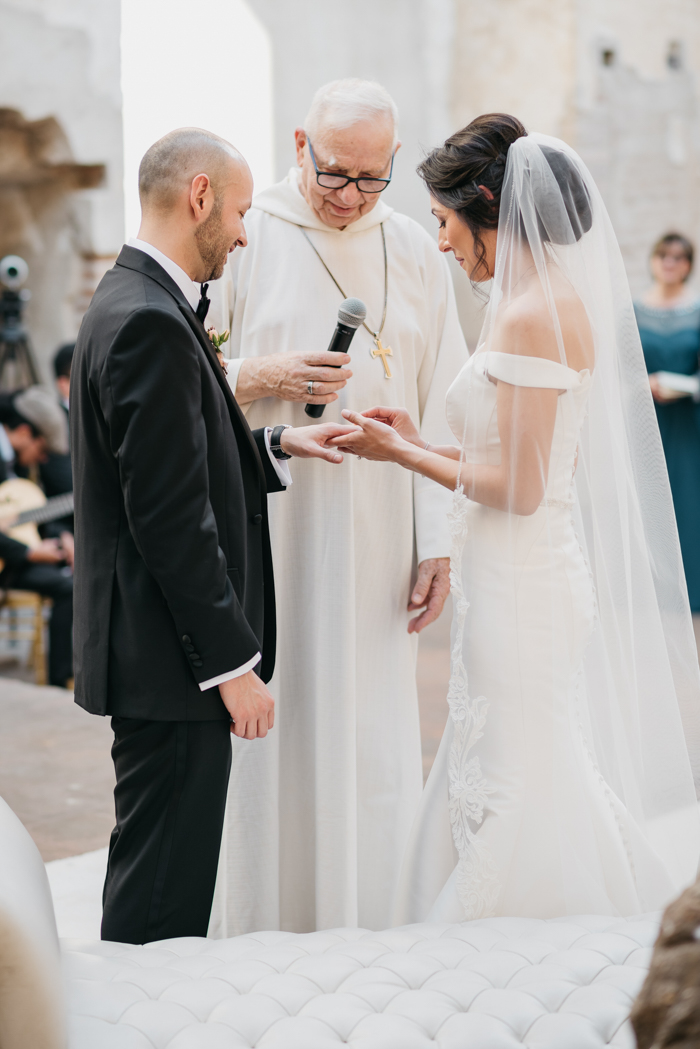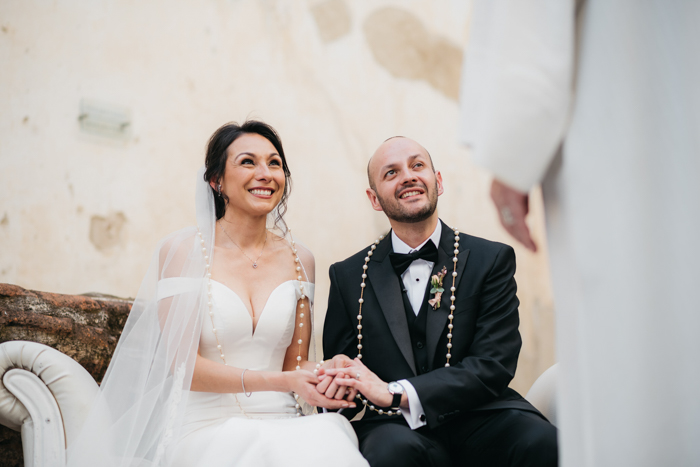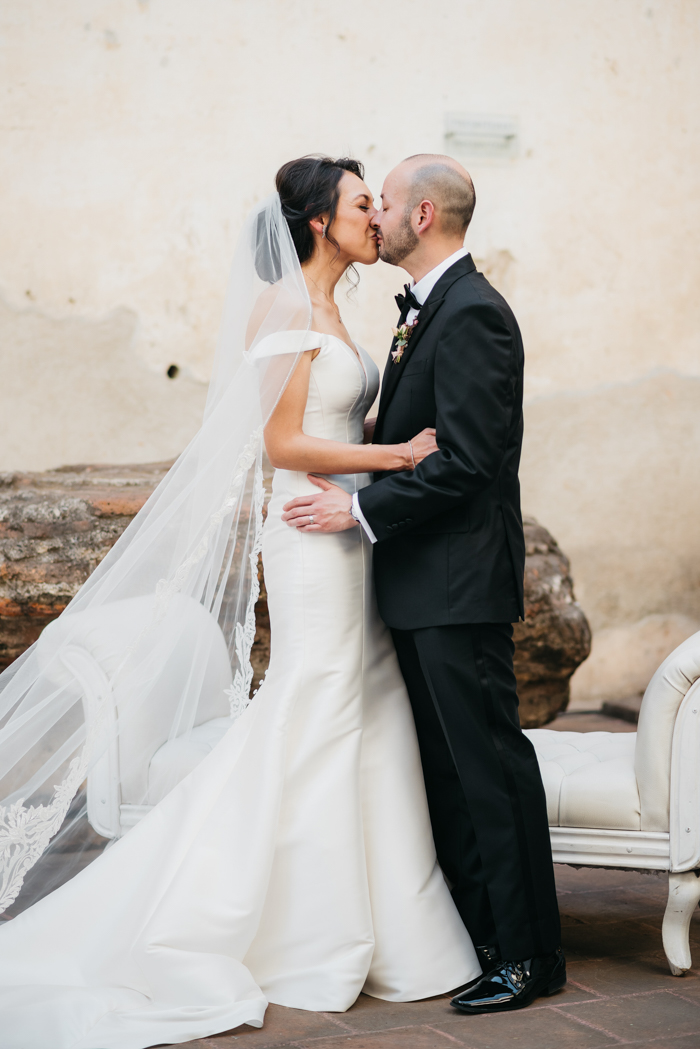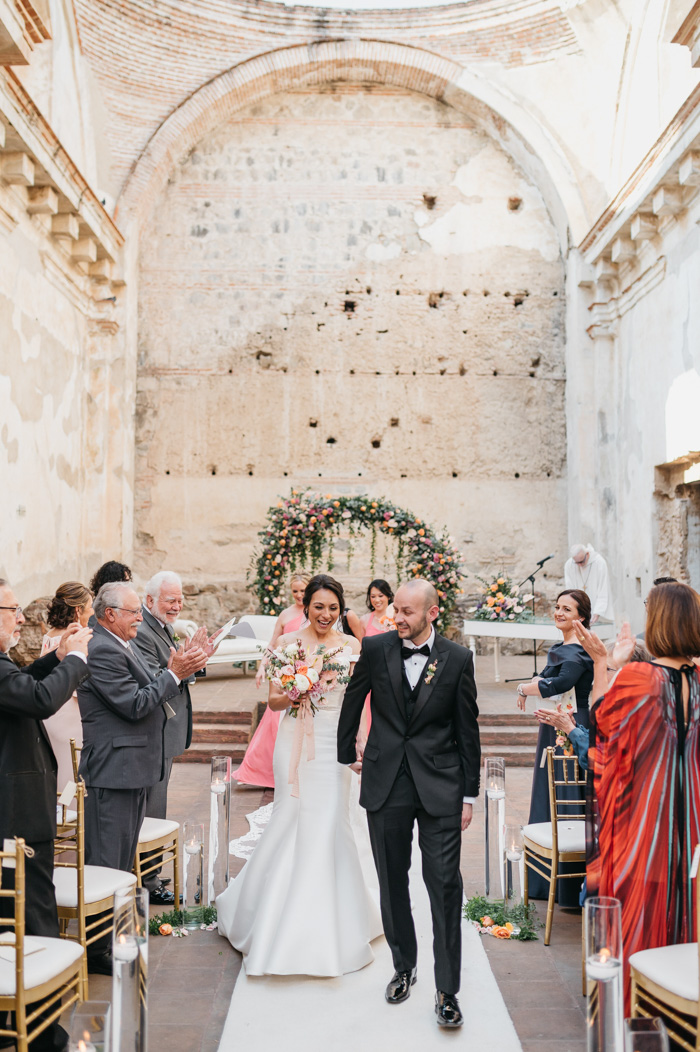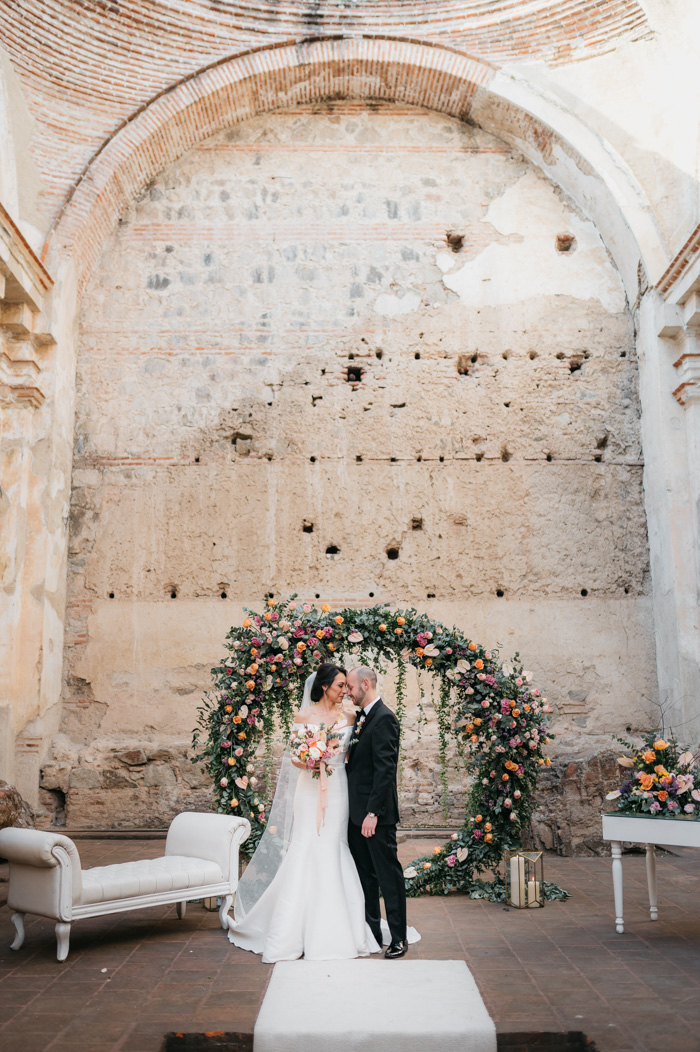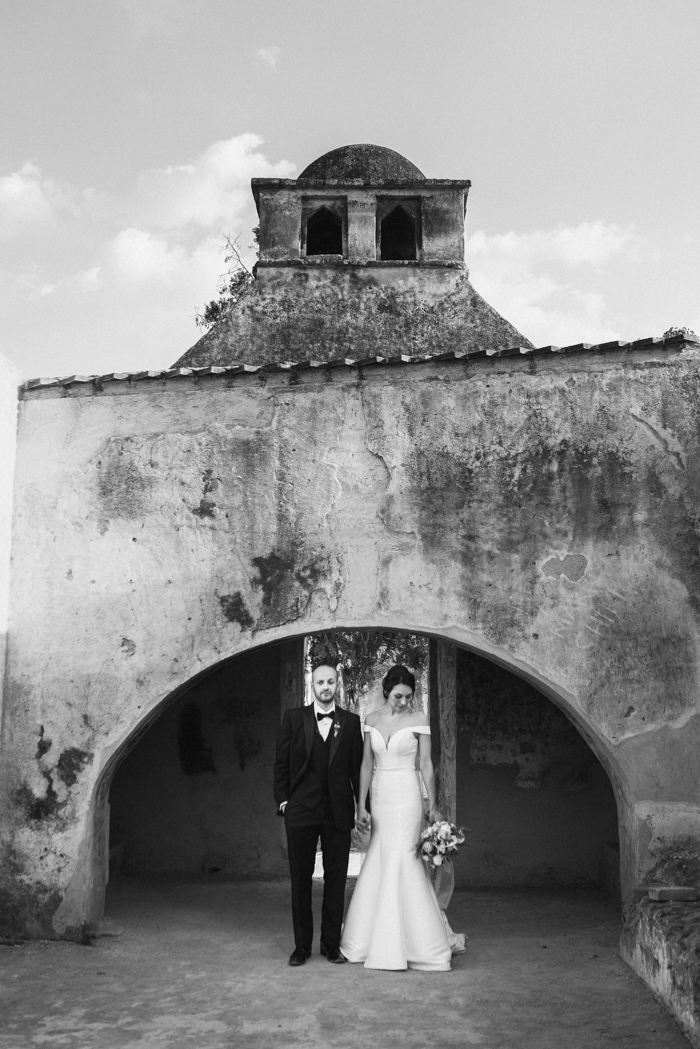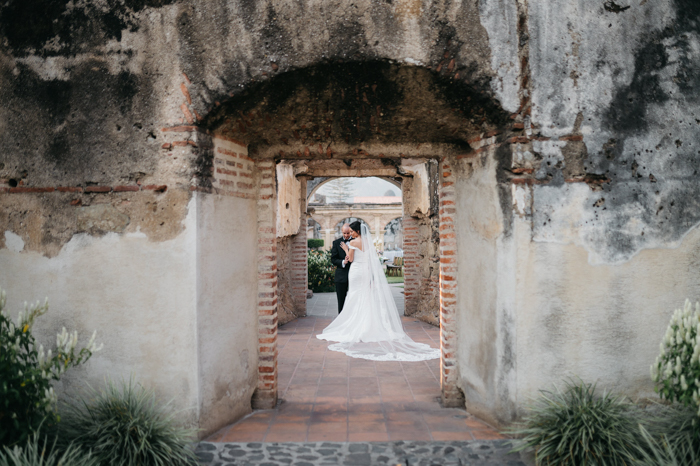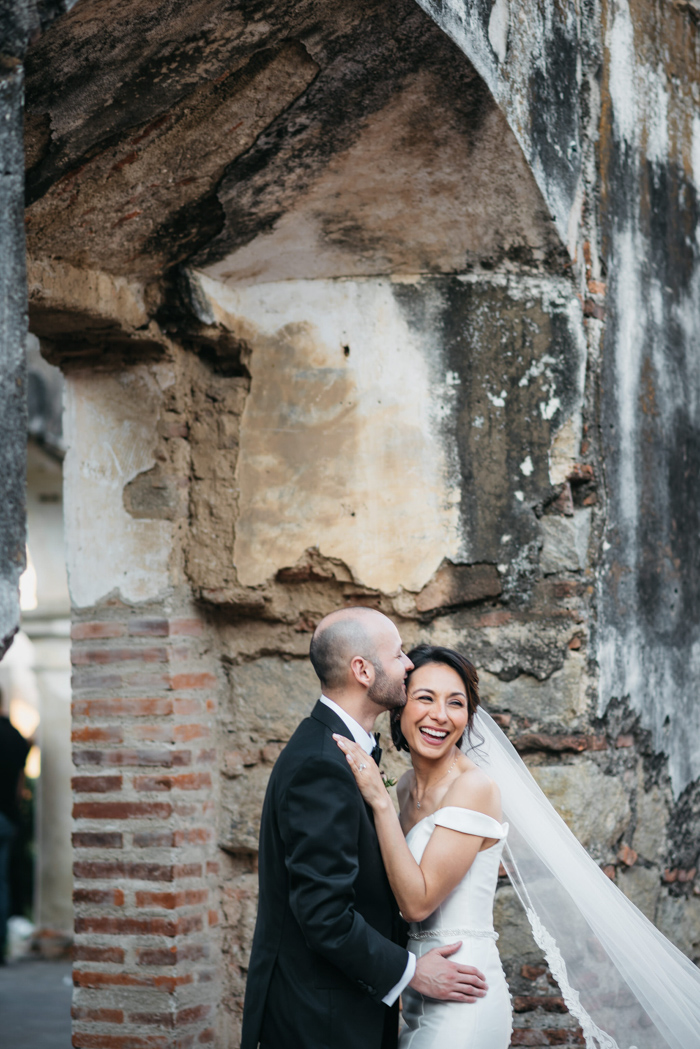 Our best advice is to make a list and remind each other to continuously check that list! Specifically for the bride, do not get angry with the groom when he inevitably forgets to check the list. Specifically for the groom, do not get frustrated when the bride inevitably gets angry with you for not checking the list. Remember that you are both in it together! (But groom, definitely check the list!)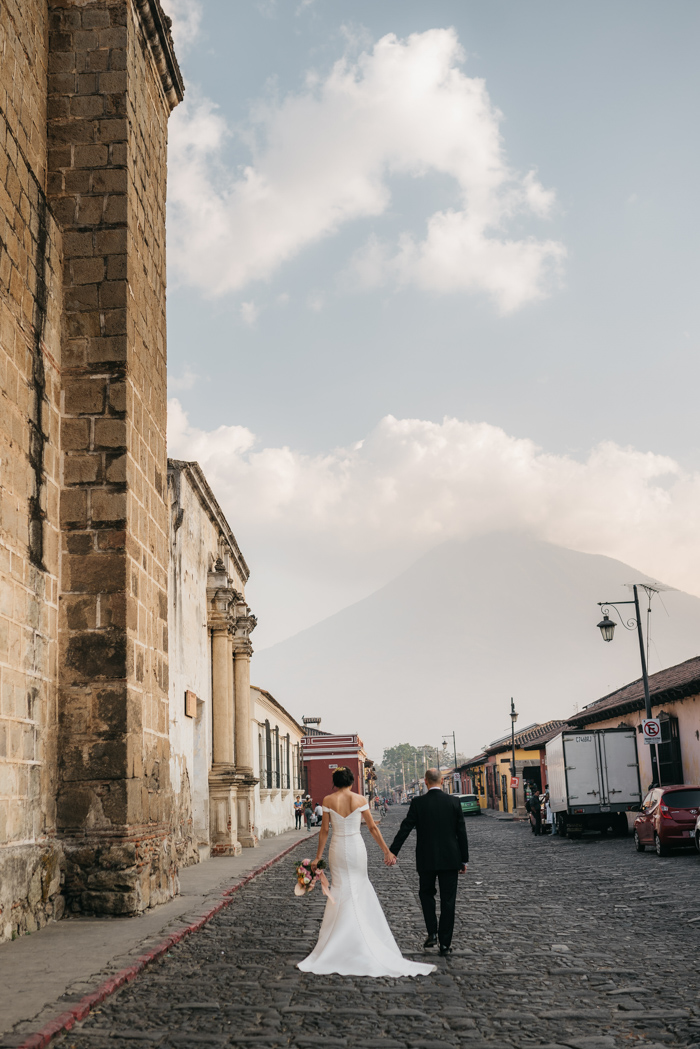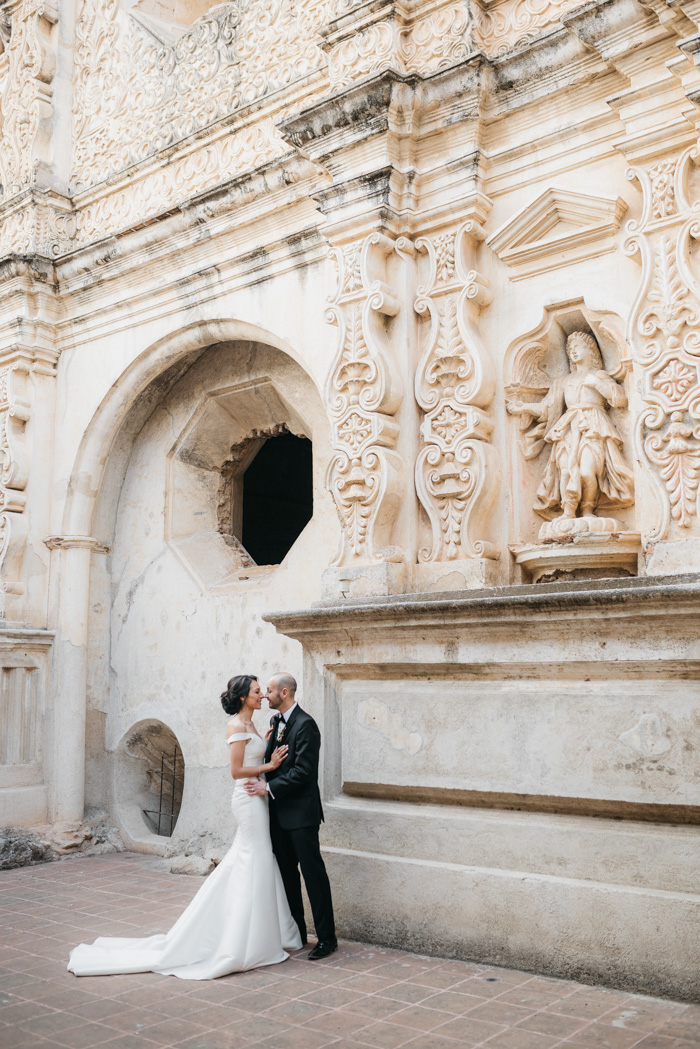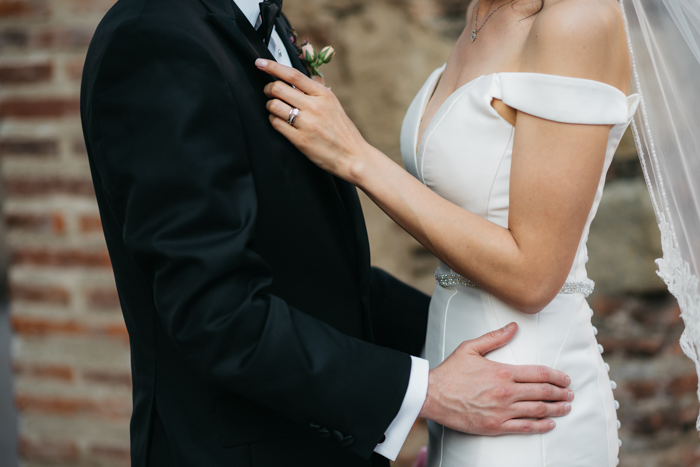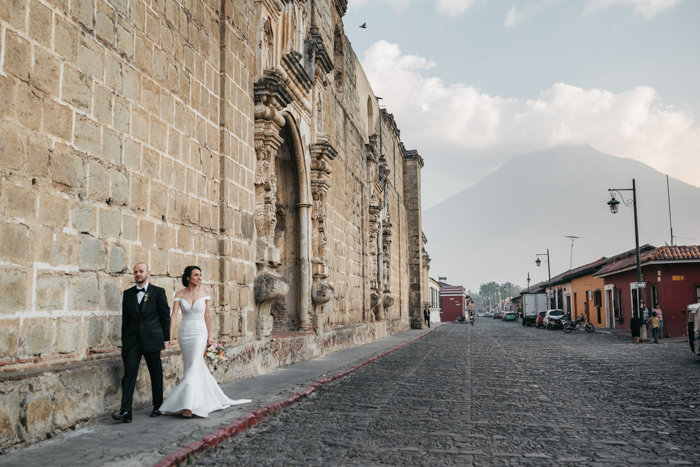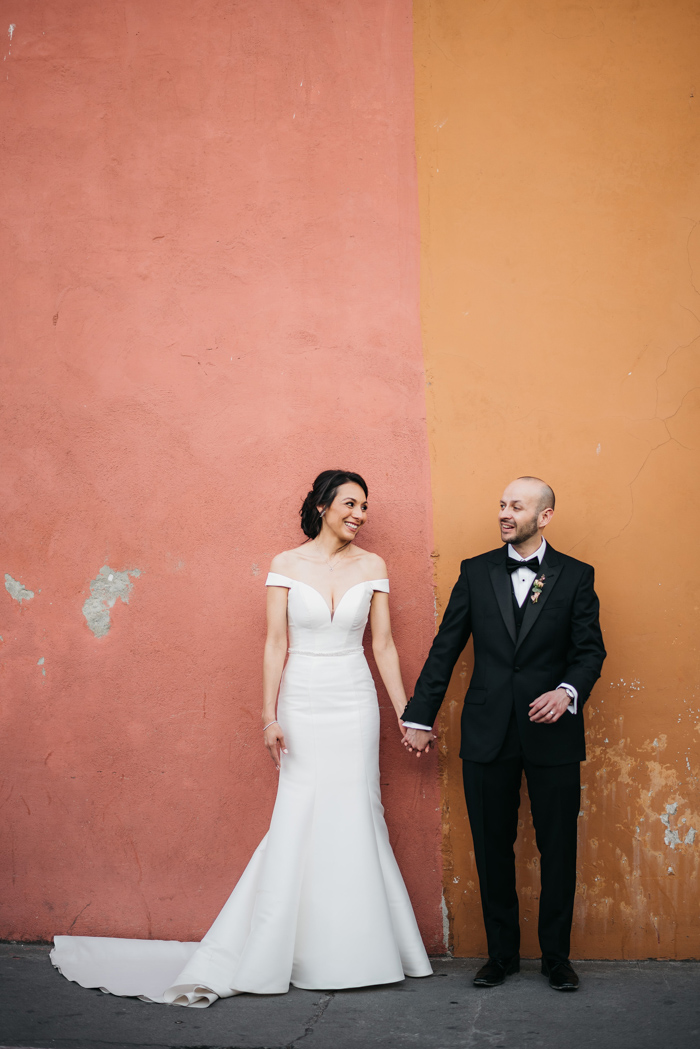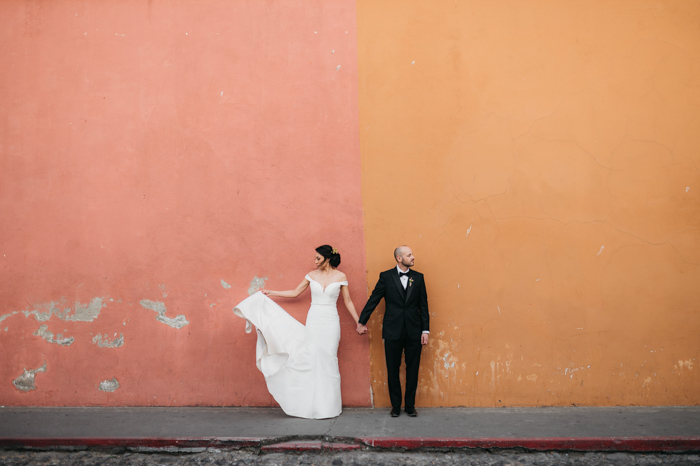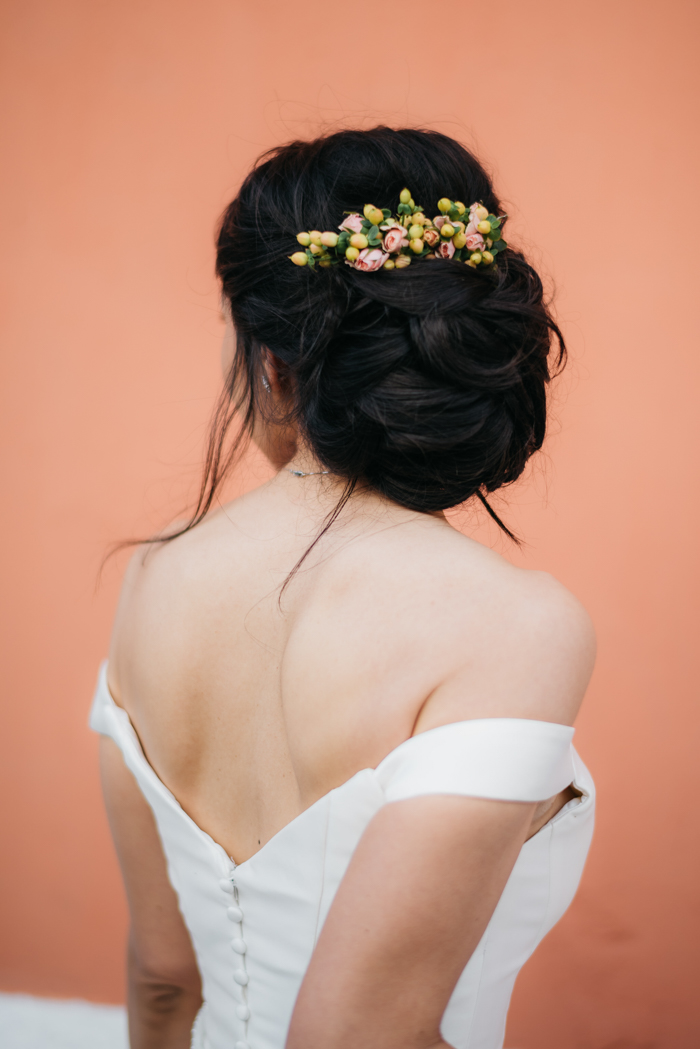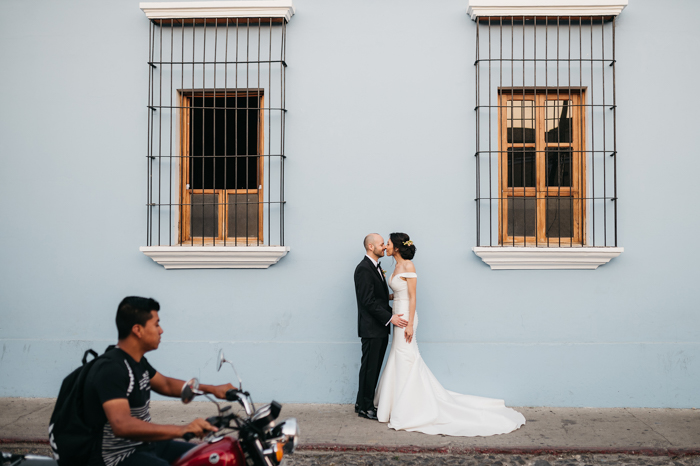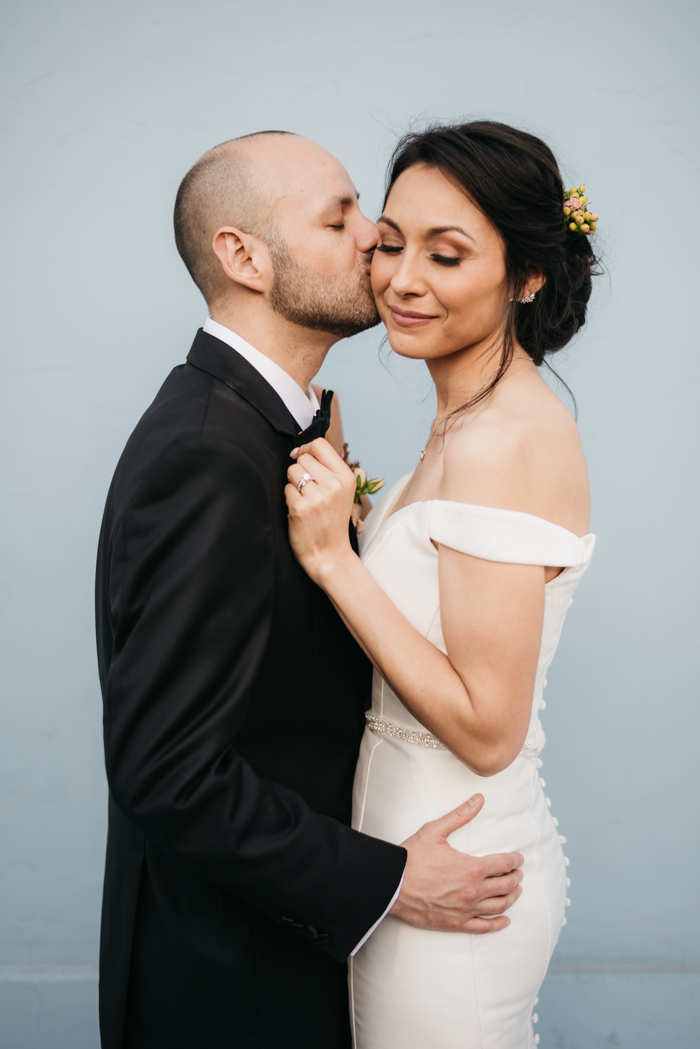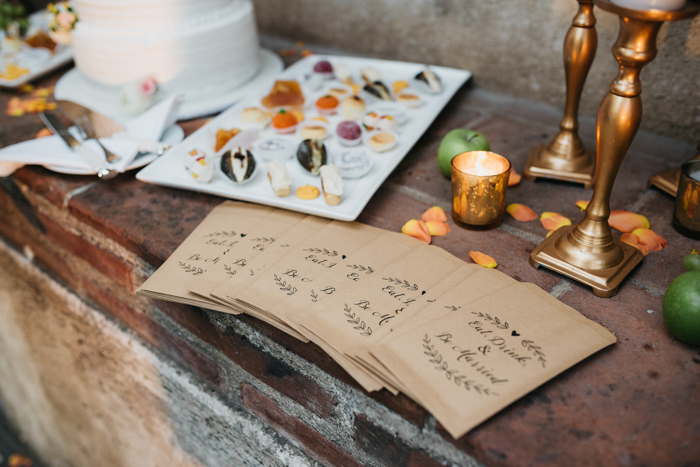 Andres is originally from Guatemala and has an elderly grandmother there, so we knew we wanted to have our wedding there, but it was not until we traveled to Antigua during our engagement and visited the ruins of Convento Santa Clara that we knew it was a perfect place for us. The open outdoor scenery, perfect lighting, and beautiful natural flowering intertwined with historic ruins were just breathtaking.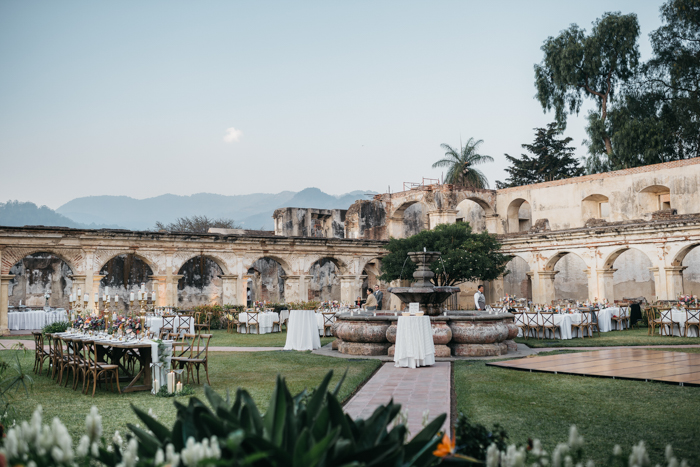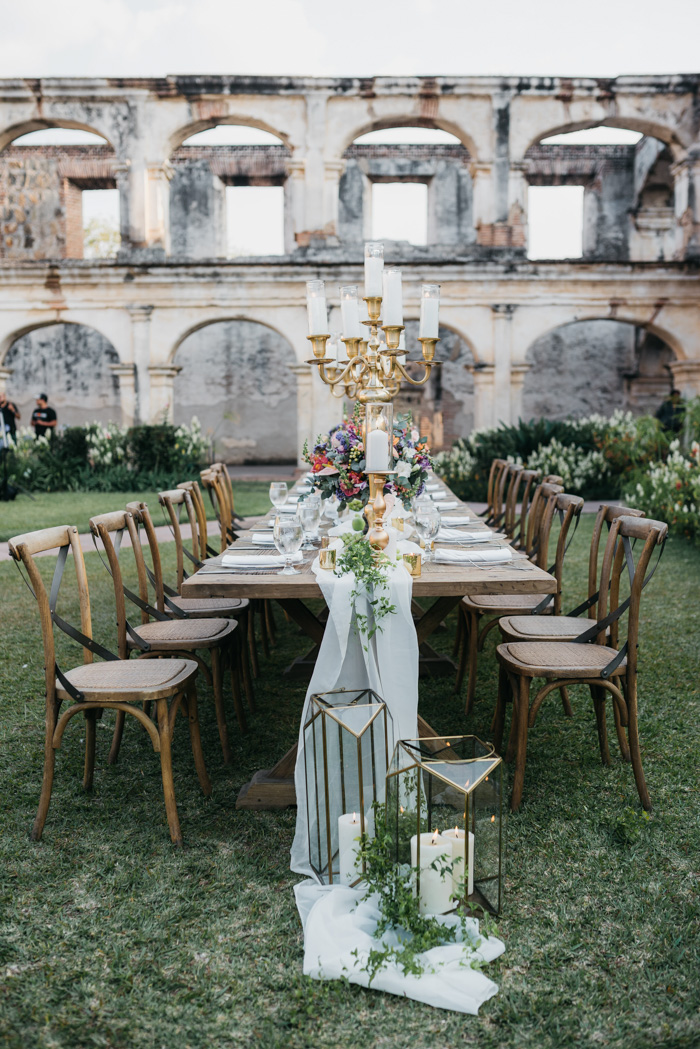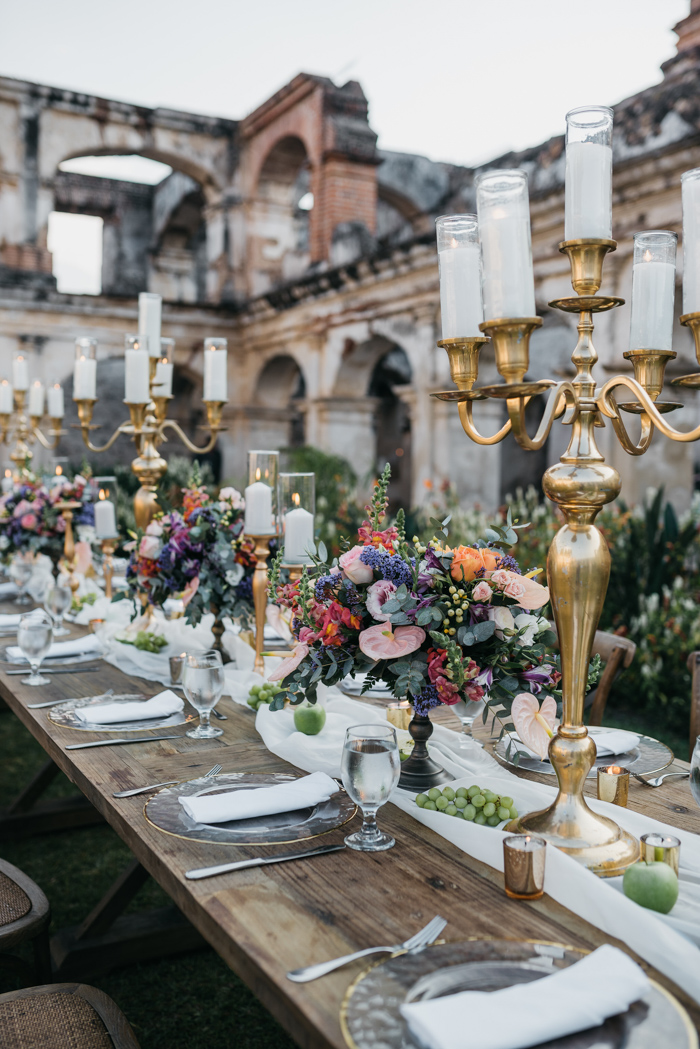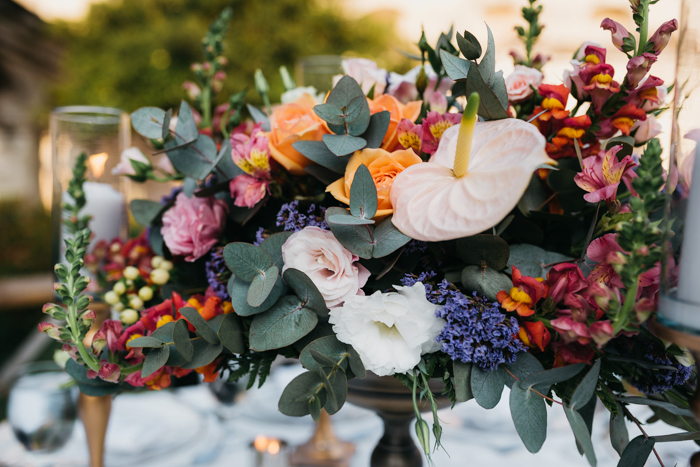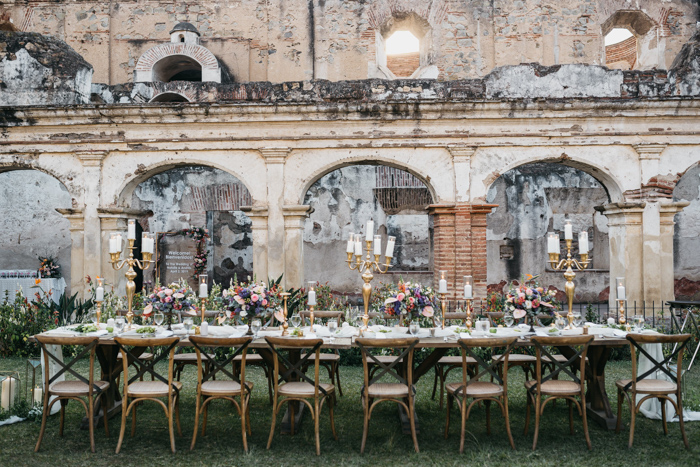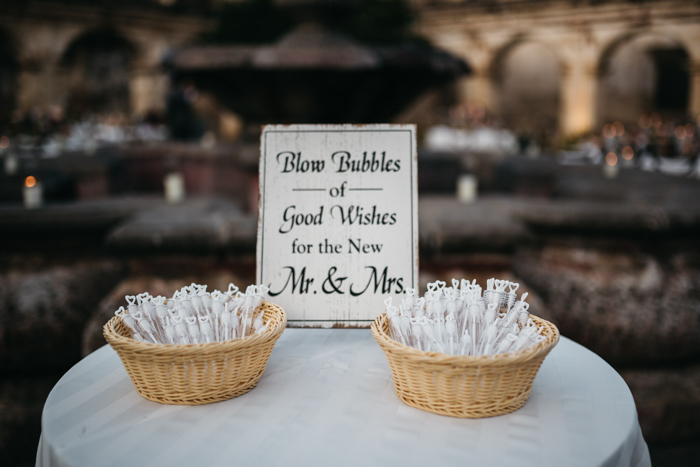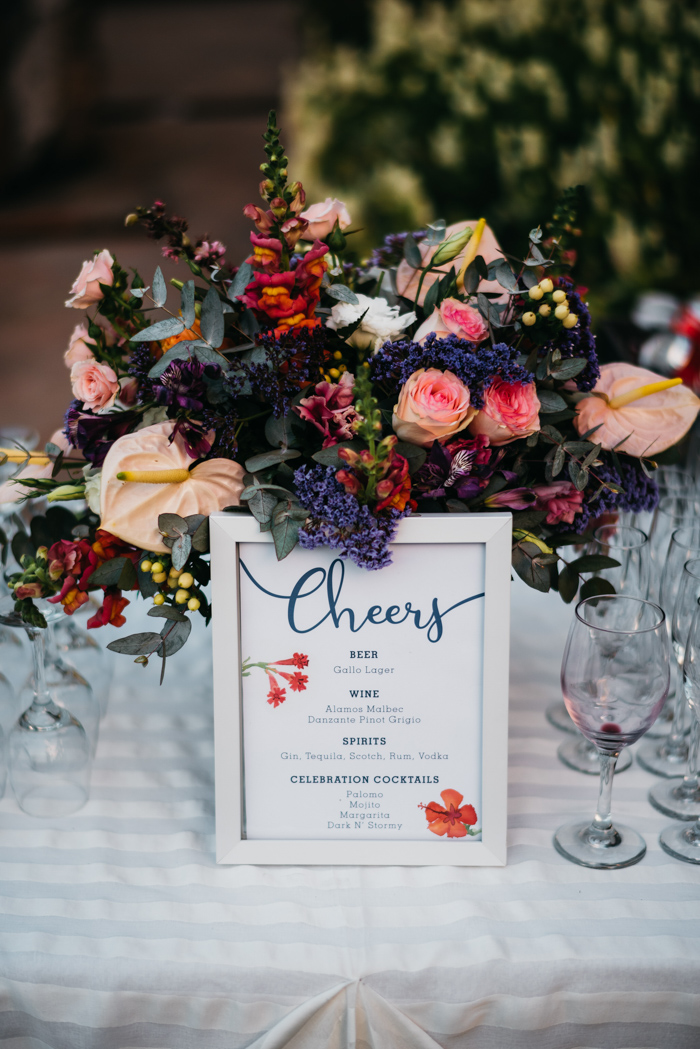 Our wedding favors included Guatemalan coffee, traditional Guatemalan candy and hand-embroidered tissue holders made by Natalie's aunt. We wanted to give our guests a taste of Guatemalan culture and a remembrance piece.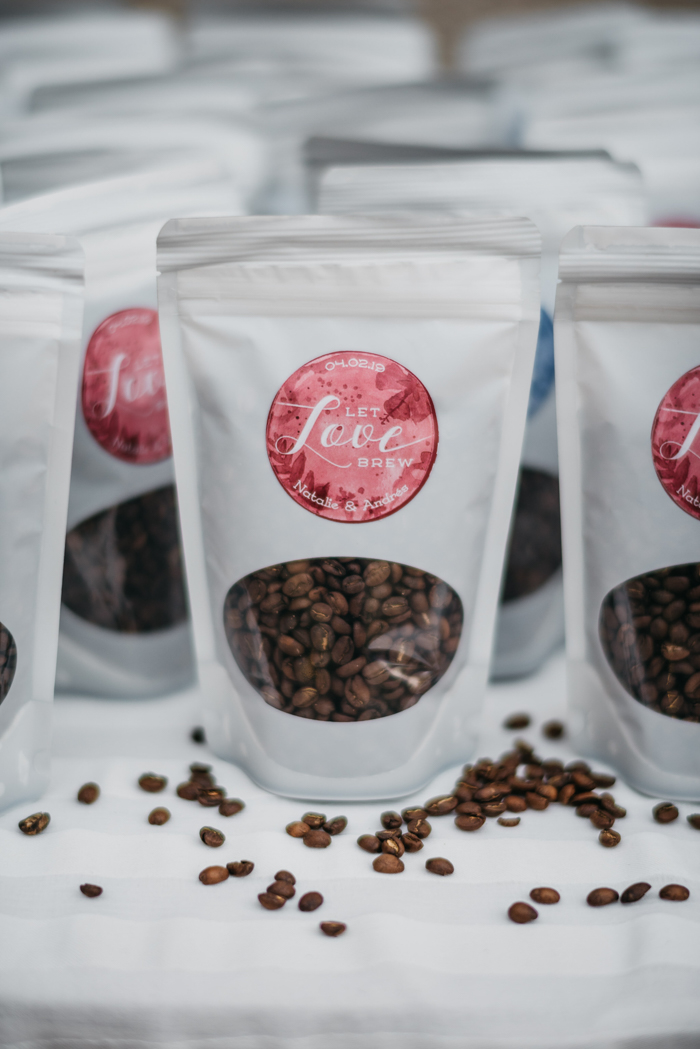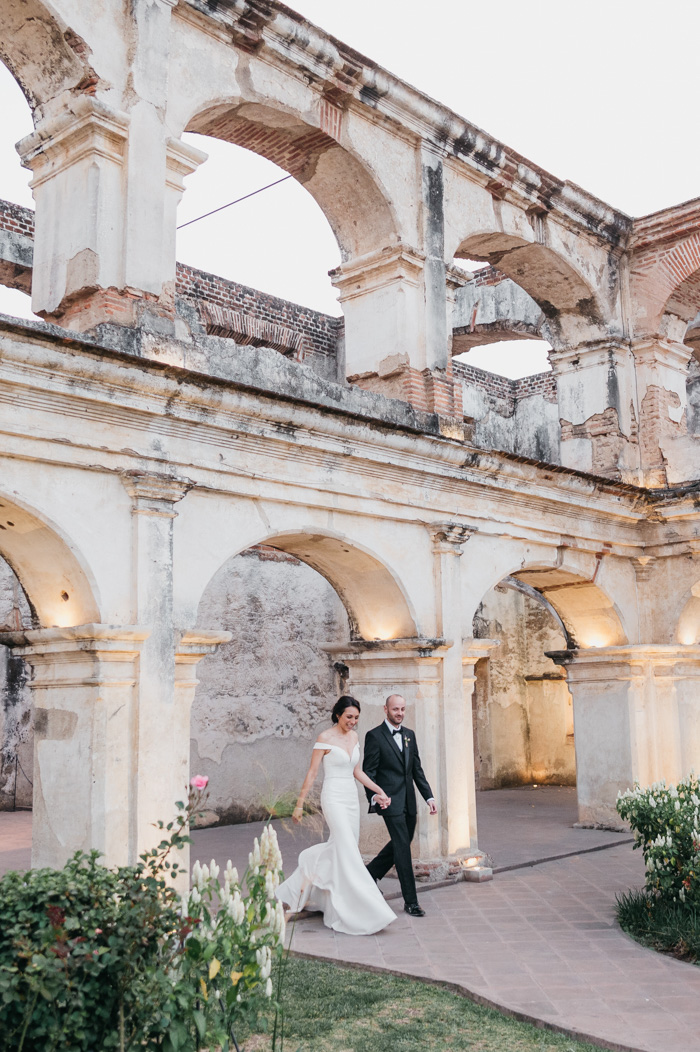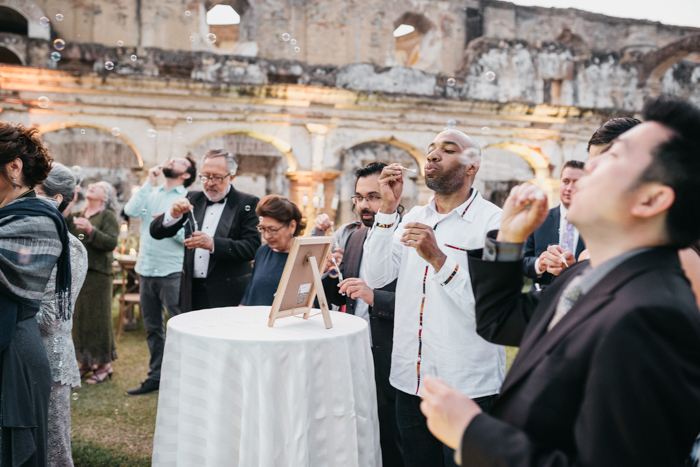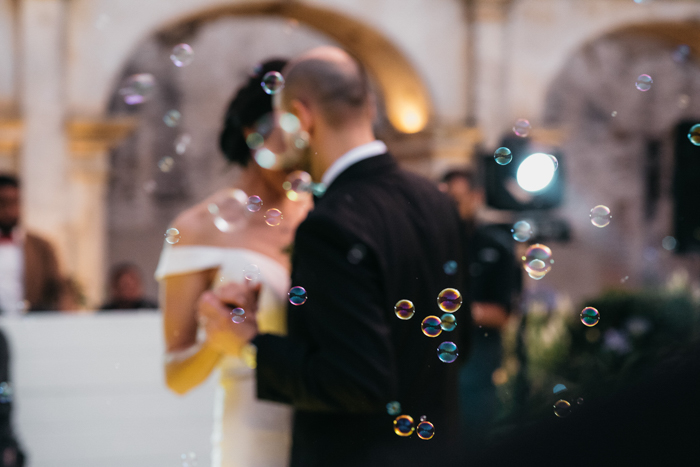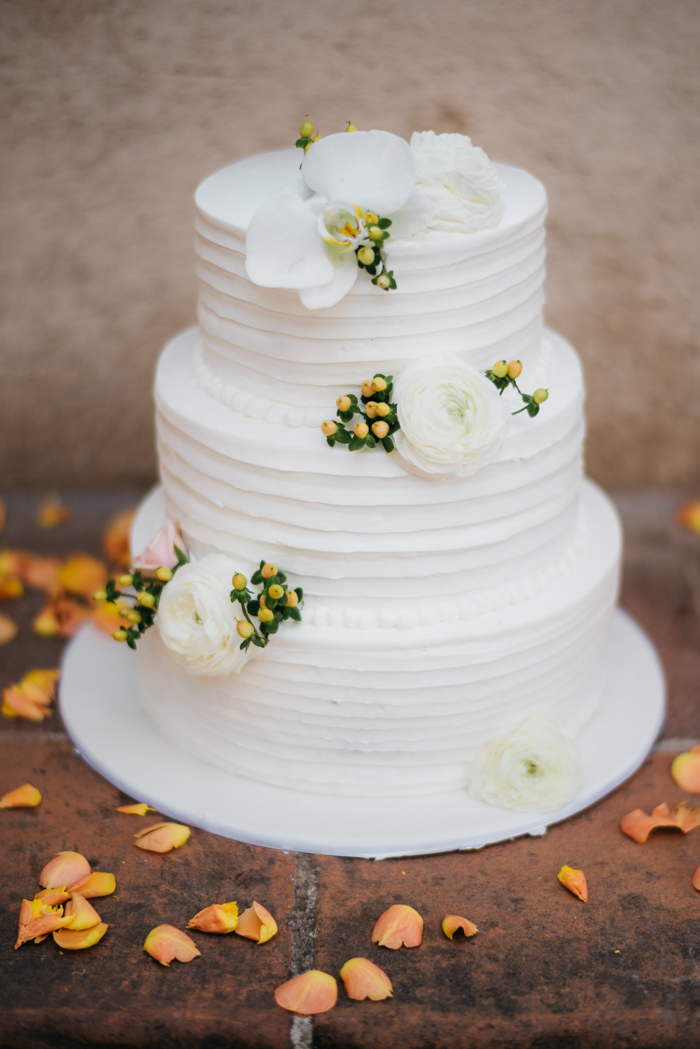 Congratulations to Natalie and Andres, and a special thanks to Daniel Lopez Perez Photography for sharing this Antigua destination wedding! Planning a destination wedding? Here are 6 destination wedding etiquette tips you need to know!