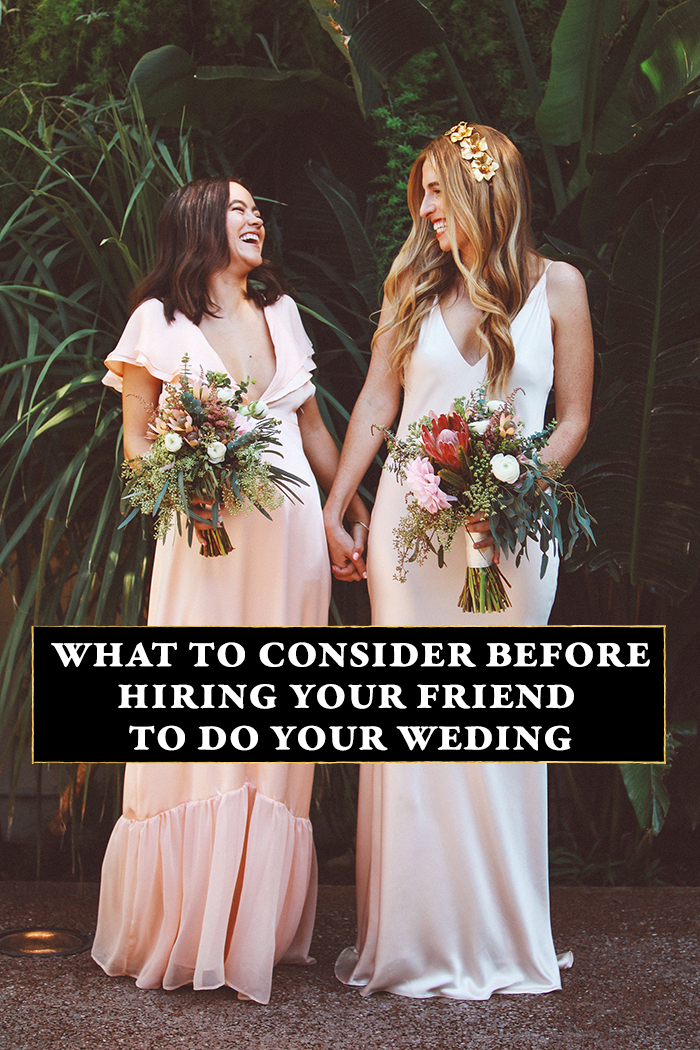 photo by Katie Hoss
Wedding planning can come with some pretty tough decisions: Where should we get married? What colors should we decorate with? What should we wear? One decision you may be at a crossroads with is whether or not to use a friend as a vendor for your wedding. Whether it be photography, florist, planning, or other services, we think there are a few things you should consider before hiring a friend to do your wedding.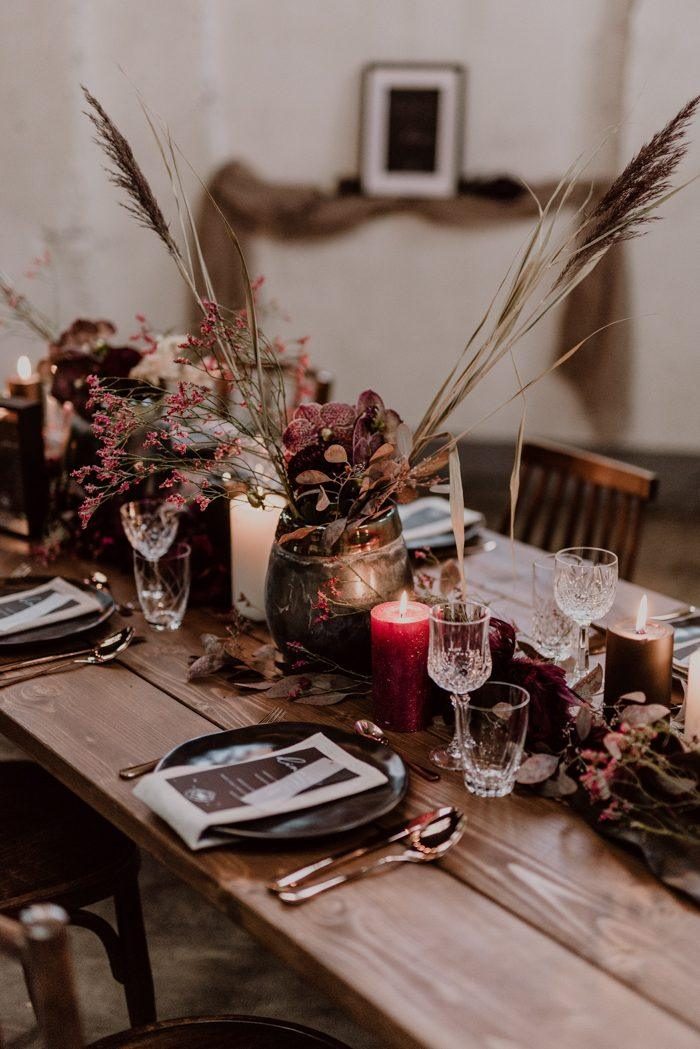 photo by Kira Stein
Is my friend a professional in the service I want to hire them for?
First and foremost, if your friend has not done a wedding before, making yours the first may not be the best idea. Even if they are an event planner outside of the realm of weddings or they're a hobby photographer, a wedding is a totally unique experience they may not be prepared for. You deserve to have an experienced professional taking care of the details without causing you any unnecessary stress. A well-versed wedding vendor knows how to handle the kinds of unexpected circumstances that come with weddings and are skilled in making moves you don't even know are happening behind the scenes to keep things running smoothly.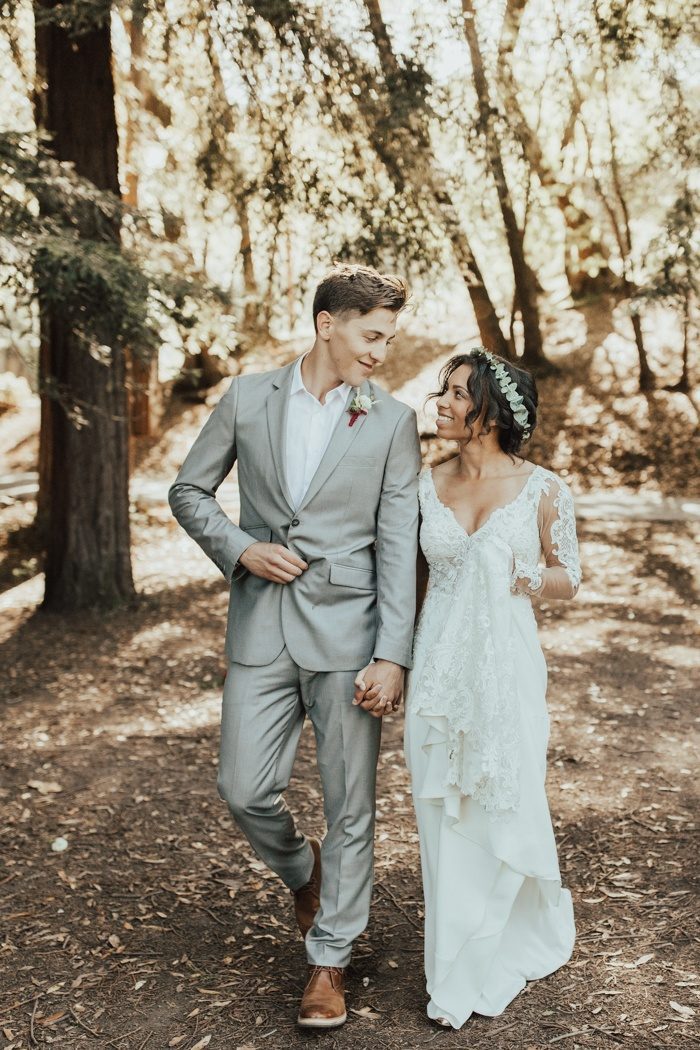 photo Anni Graham Photography
Do I want to hire my friend because I think they'll give me a discount or because their work resonates with me?
This consideration may not seem like a big deal, but it really comes down to respect. If your friend is a professional in their field, then this is their livelihood and they've got bills to pay! Expecting a discount or even free services is awfully presumptuous and can make your friend feel as though you don't value their time or talent. Before contacting your friend simply because they make a living as a photographer or florist, look at their portfolio as if you didn't know them personally and see if their work is truly a fit. Is their style what you envision for your day? Be sure to genuinely look into other vendors in your area as well to make sure your friend's work is really what you want, that way no one feels any disappointment when everything is said and done.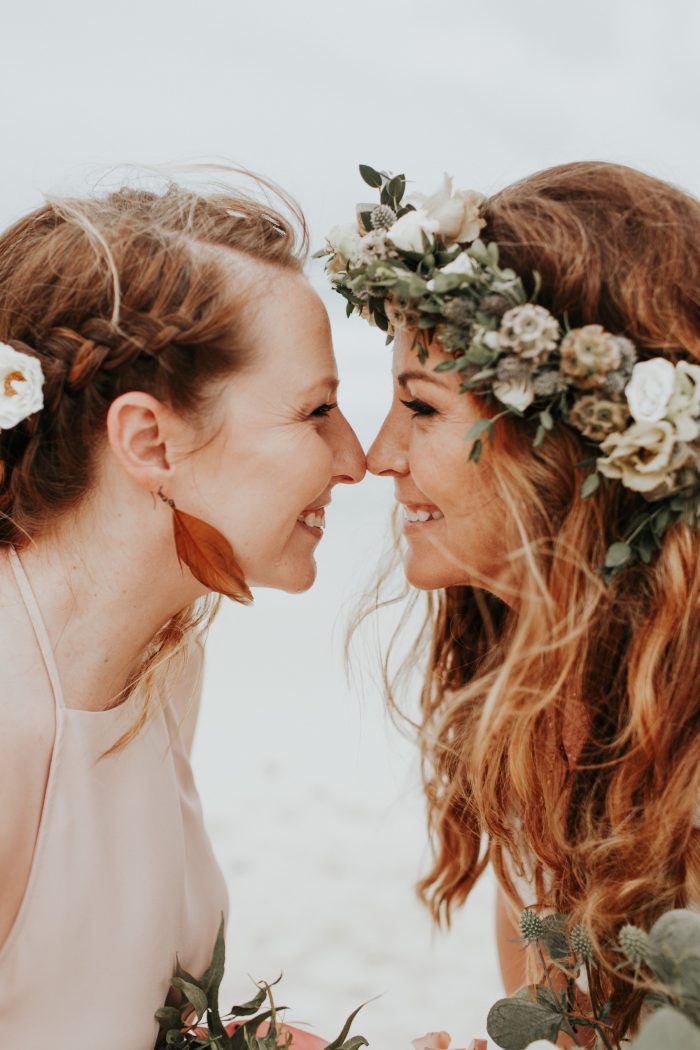 photo by Melissa Marshall
Would I rather have my friend enjoying my wedding day with me or working?
This last question can be a tough one to answer, so spend some time thinking about it before you inquire. When you close your eyes and picture your wedding, is your friend standing by your side or in the crowd with tears in their eyes, or are they behind the scenes making sure everything goes according to plan? If what you really want is for your friend to celebrate and enjoy themselves on your big day, then it might be best to invite them as a guest and leave the work to someone else.
Looking for more tips for hiring your wedding vendors? Check out these red flags to watch out for when hiring your wedding vendors and everything you need to know about hiring your wedding vendors.