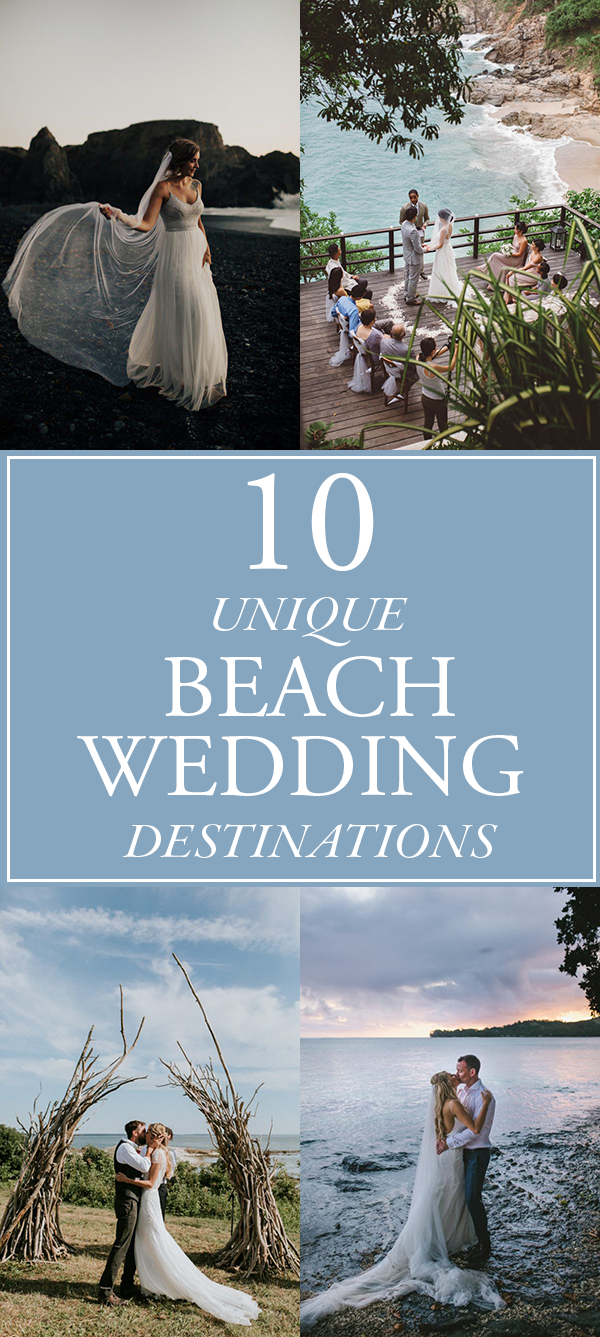 As we're nearing the holidays and entering winter here in the U.S., we find ourselves dreaming of escaping to beach wedding locations around the world. While "beach wedding" may conjure specific imagery of traditional barefoot ceremonies in the sand and sun, there are some seriously unique beach wedding destinations that are often left out of the picture. If you see a beach wedding in your future, consider one of these out-of-the-box beach wedding locations to shake things up in a beautiful way!
Aruba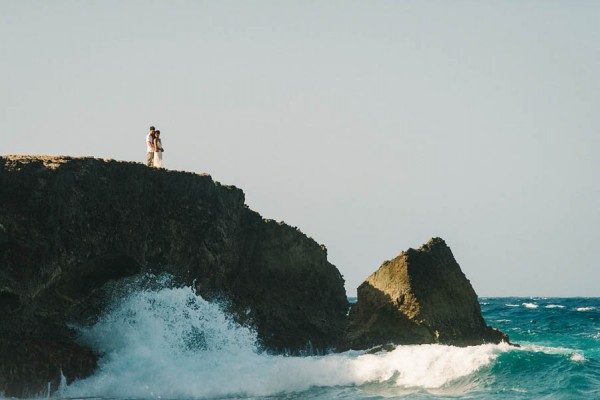 photos by M2 Photography
The island of Aruba — often referred to as One Happy Island — is one of the most magical places in the world, making it a perfect beach wedding destination. Its breathtaking views provide a variety of unique backdrops to use throughout your wedding celebration: a serene ceremony in the pure white sand, an epic portrait session among the other-worldly rock formations of Arikok National Park, and a sunset reception by the sea at one of the island's many resorts. What more could you ask for?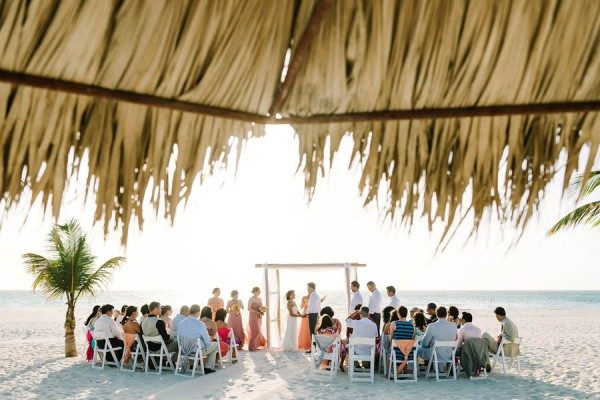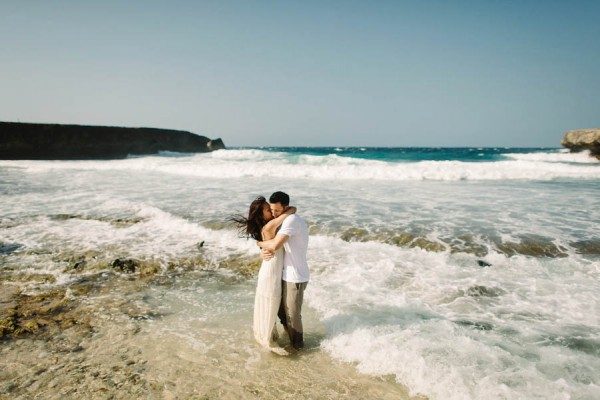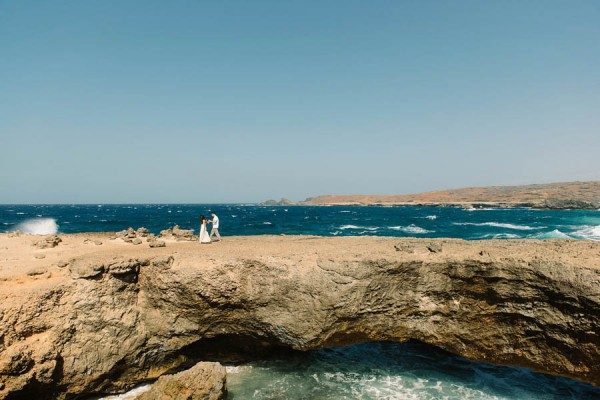 Black Sands Beach, California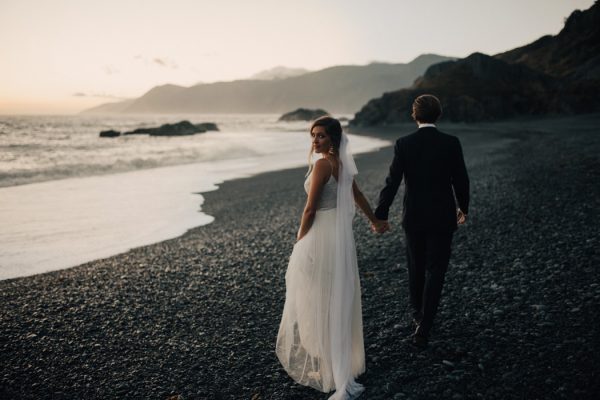 photos by India Earl
Black Sands Beach, located in Sausalito, California, is unique for exactly the reason you think: the black sand shore! If your heart is drawn to the water, but a traditional beach wedding isn't what you envision, consider this destination with a moodier look. Black Sands is one of the lesser-populated Bay Area beaches, meaning your quiet, personal wedding won't be overrun by tourists. Plus, this location is surrounded by tall hills and rock formations that gives it a secluded feeling. Pro Tip: the route to Black Sands Beach includes an incredible view of The Golden Gate Bridge — so stop on the way for your first look portraits! The road becomes one-way, however, so you won't be able to reach the same spot on your return trip.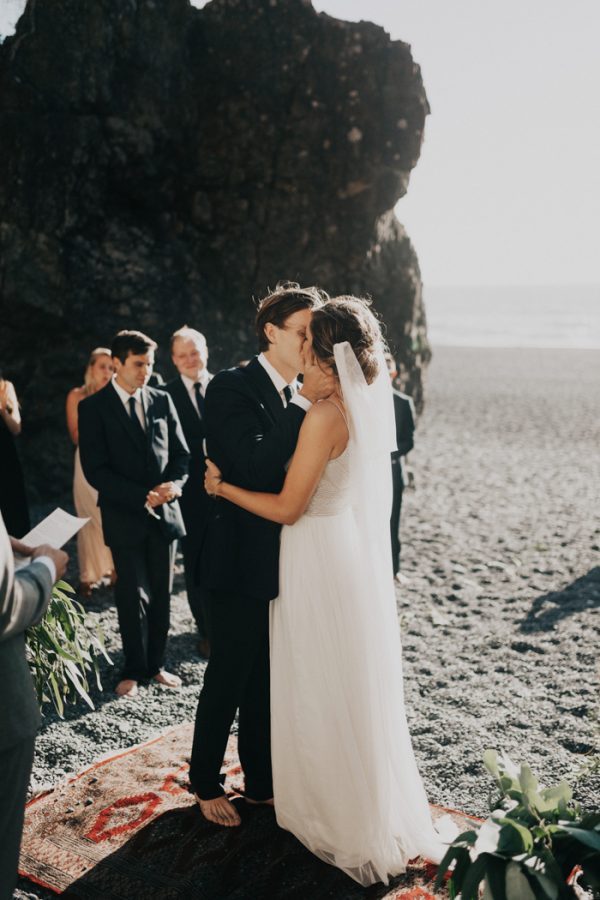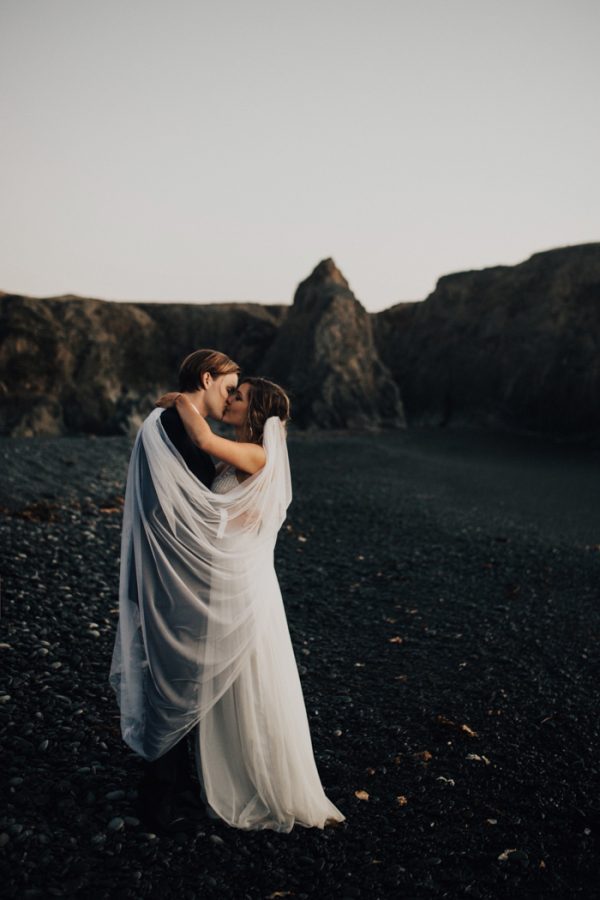 Blue Hill Bay, Maine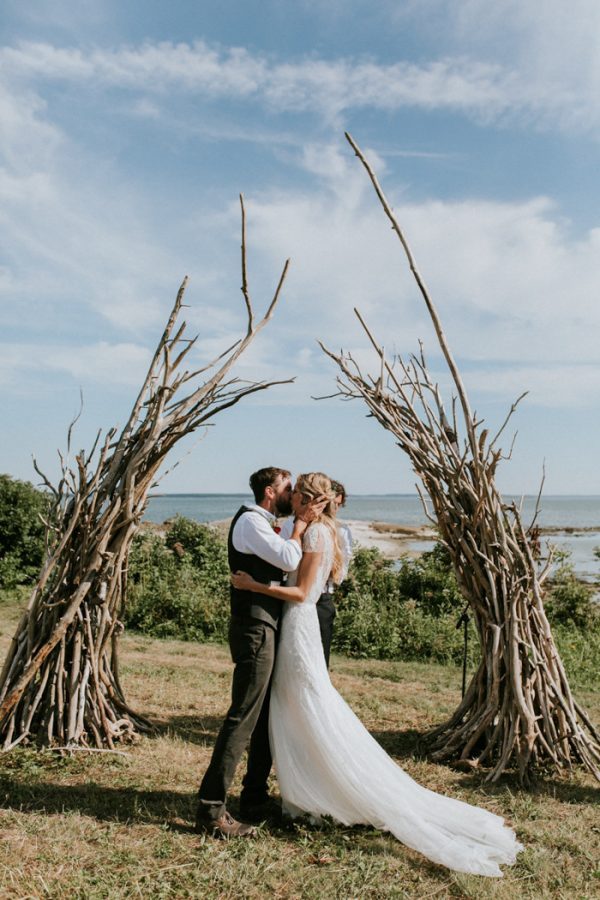 photos by Emily Delamater Photography
When one thinks of beach wedding locations in the U.S., Maine likely isn't what comes to mind. However, the beaches of Maine are an incredible mixture of East Coast charm and rugged shorelines. In particular, we have a soft spot for Blue Hill Bay, where grassy lawns of nearby cottages meet a boater's haven of crisp blue waters. Whether your beach wedding is boho, rustic, classic, or minimalist in style, Blue Hill Bay beautifully sets the scene.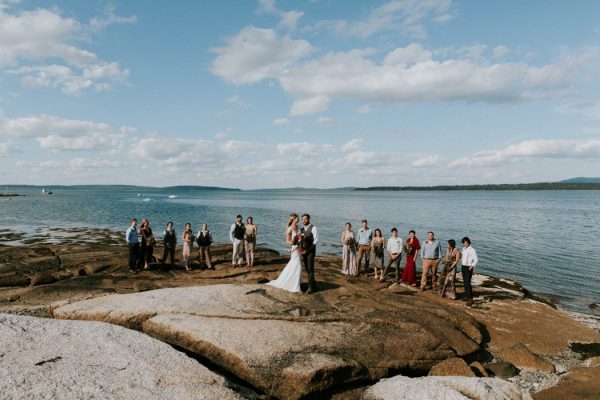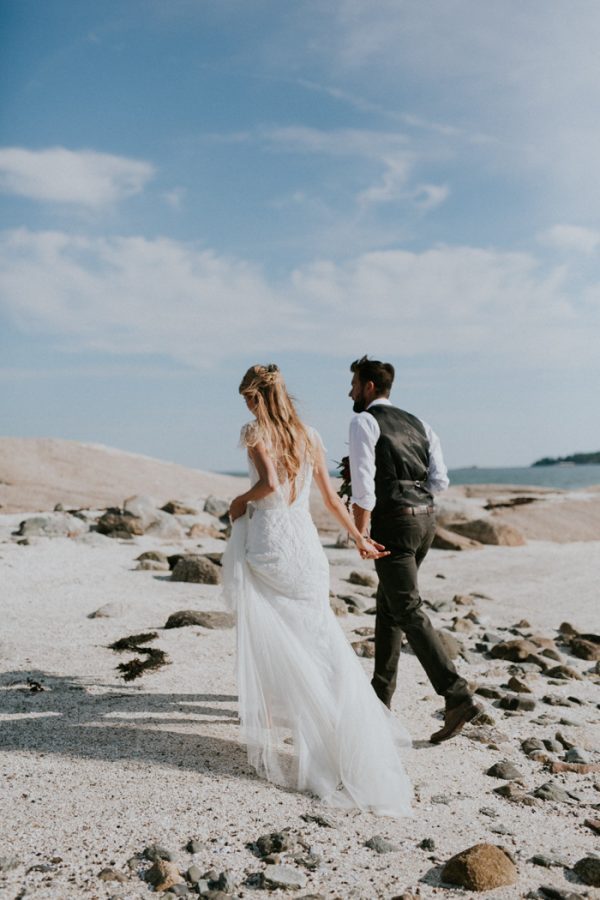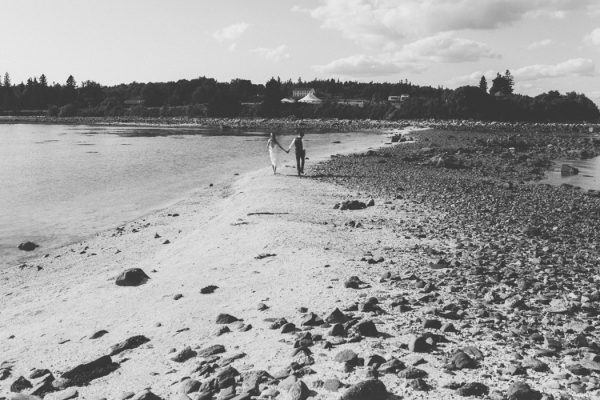 Coral Coast, Fiji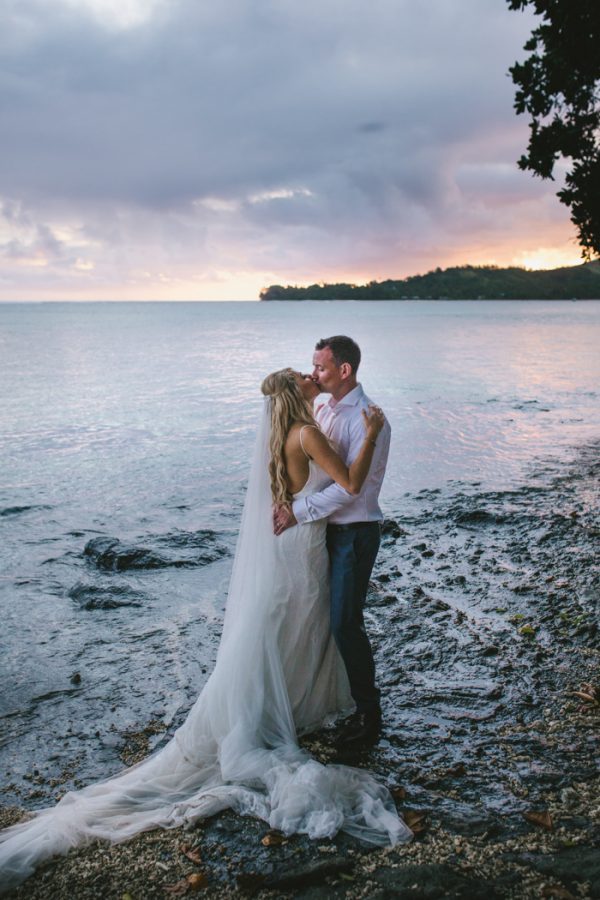 photos by Van Middleton Photography
Fiji's Coral Coast includes a 50 mile stretch of beaches and bays, all punctuated by majestic sunsets and bright, clear waters. This beach wedding location has plenty of resorts to choose from depending on the activities you wish to share with your guests: snorkeling, golf, wildlife tours, and so much more. Make your destination beach wedding a holiday for everyone involved by choosing the beautiful oasis of the Coral Coast!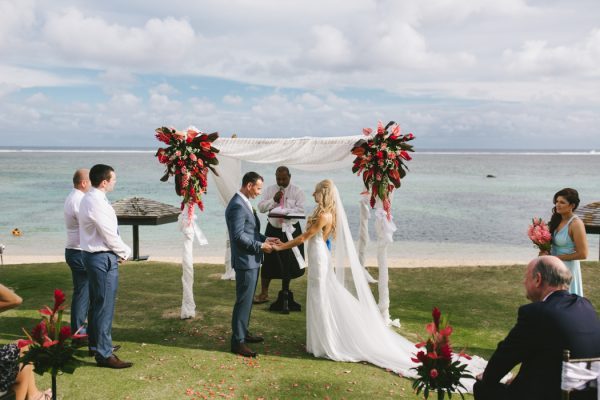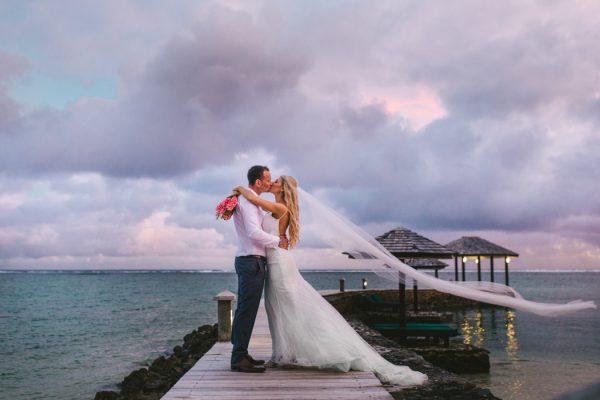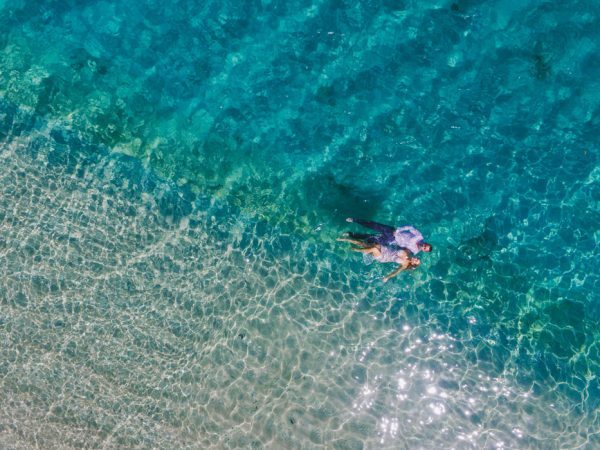 Formentera, Spain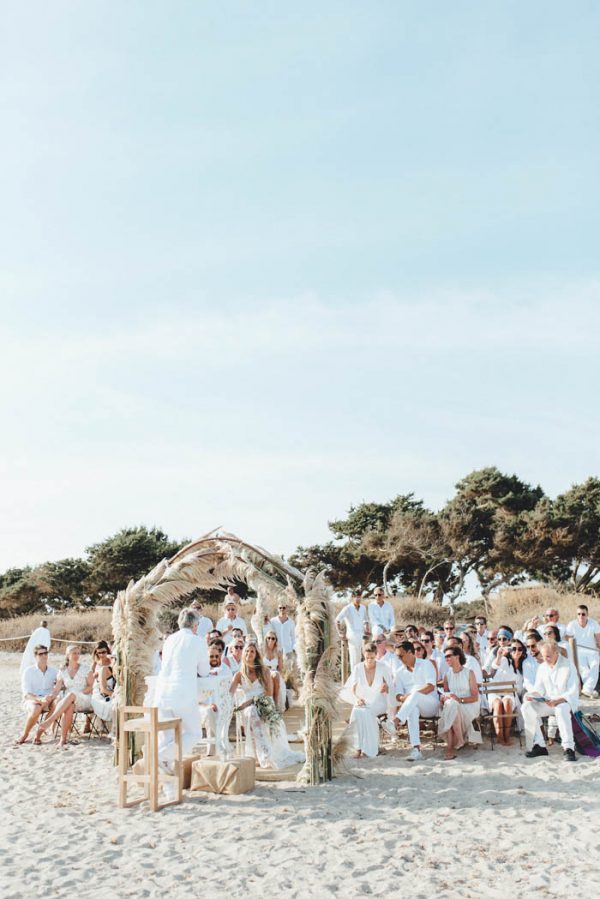 photos by Kreativ Wedding
Do you picture yourselves running barefoot through warm sand on a remote beach in Europe? Formentera, Ibiza's smaller sister island, is exactly the beach wedding location of which you dream! Clear water, pine trees, and sand dunes make up landscape of Formentera, the smallest of Spain's Balearic islands. Traditionally, Formentera attracts free spirits — the island is even known for guests sunbathing nude on its white sandy beaches!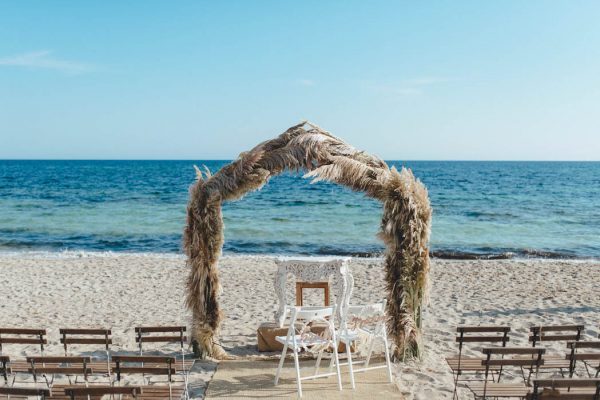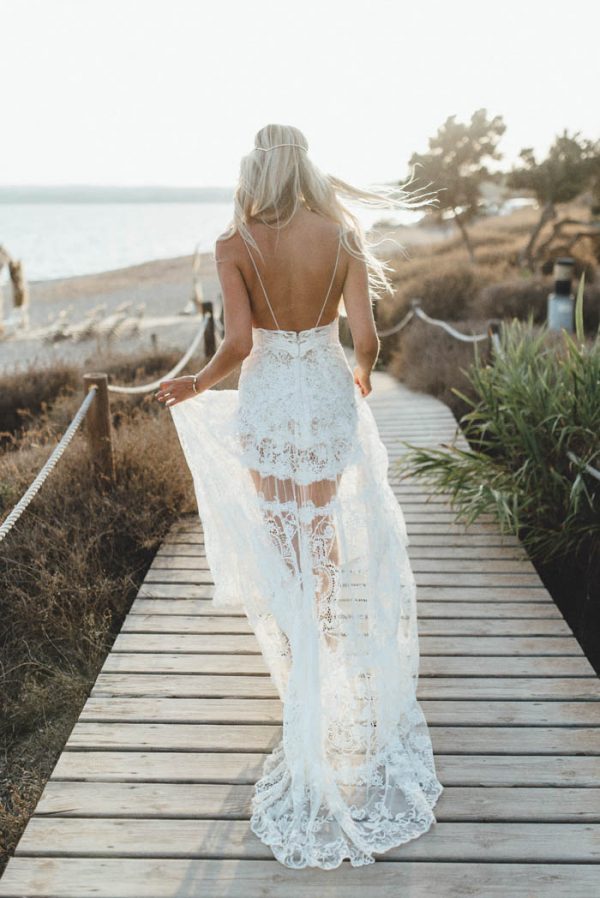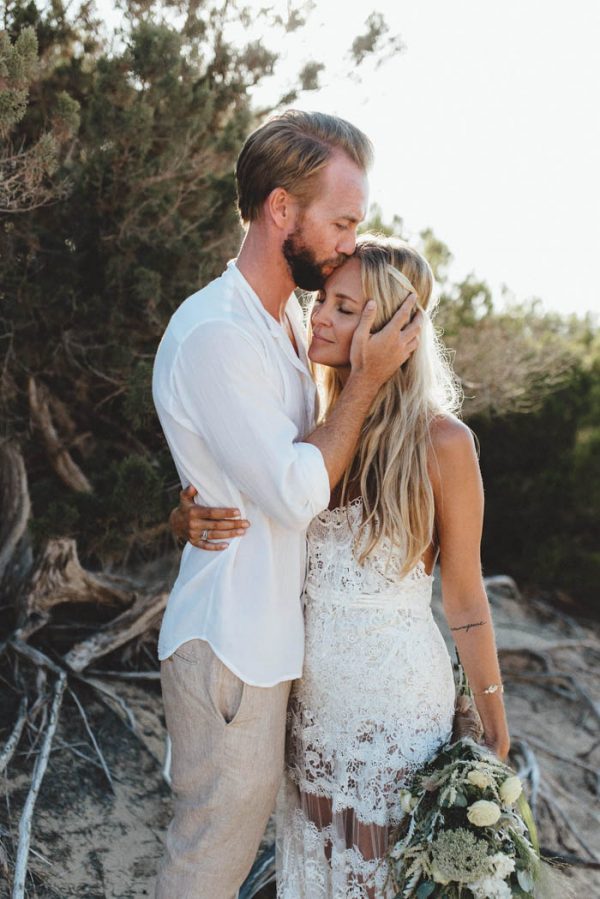 Lembongan Island, Indonesia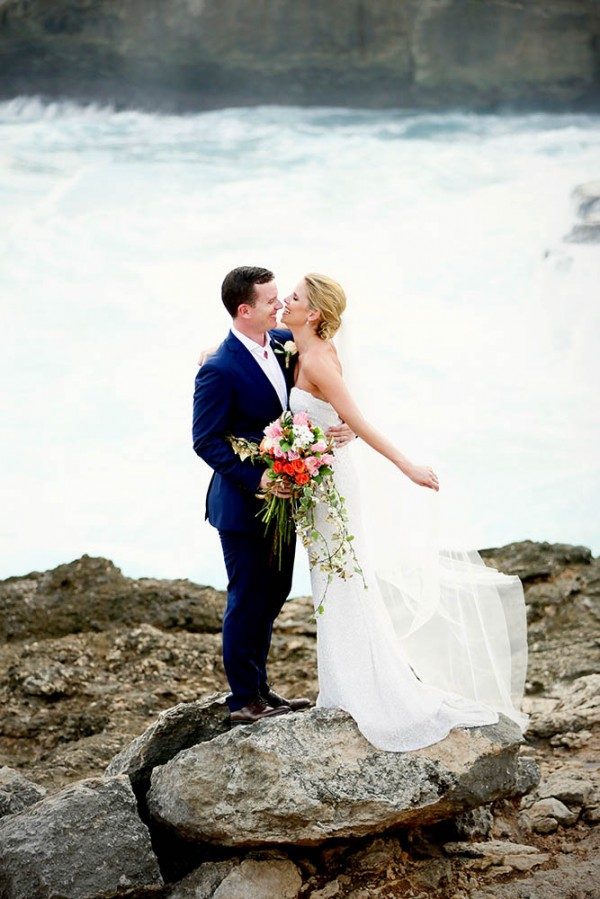 photos by Imaj Gallery
Located off the southeast coast of Bali, Lembongan Island is a true paradise away from the bustling tourism of the main island. This isn't the first time we've mentioned clear water, but the vivid blue ocean surrounding Lembongan Island is unreal! Give your guests the full island experience with surf lessons, snorkeling, and glass-bottom kayaking while you and your new husband or wife explore the limestone cliffsides.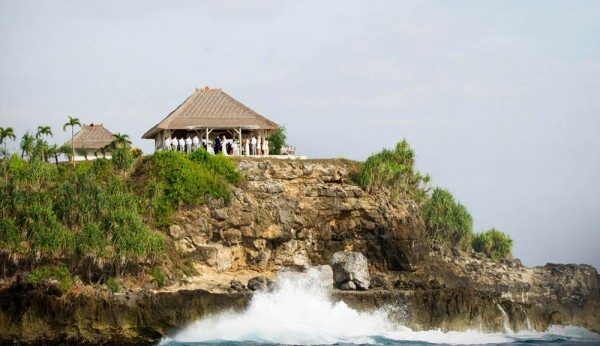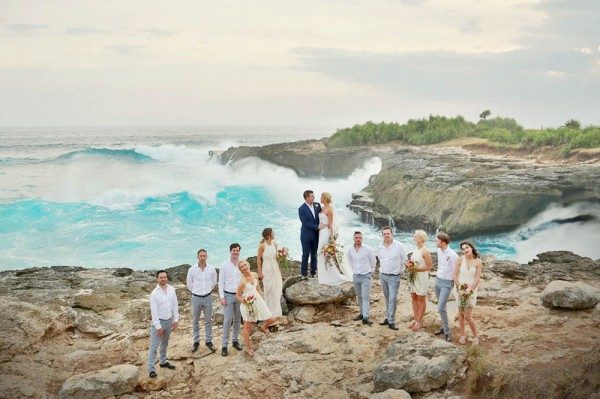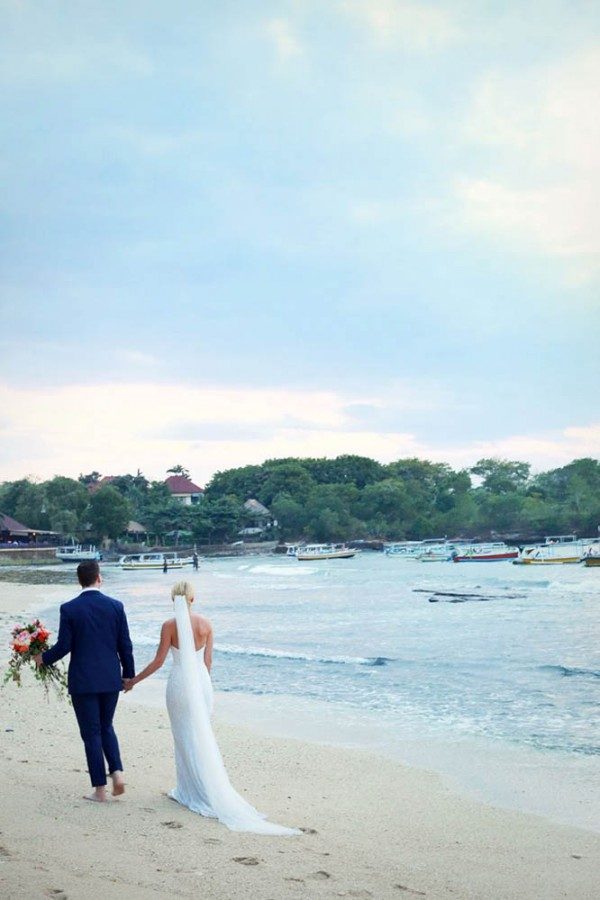 Noosa North Shore, Australia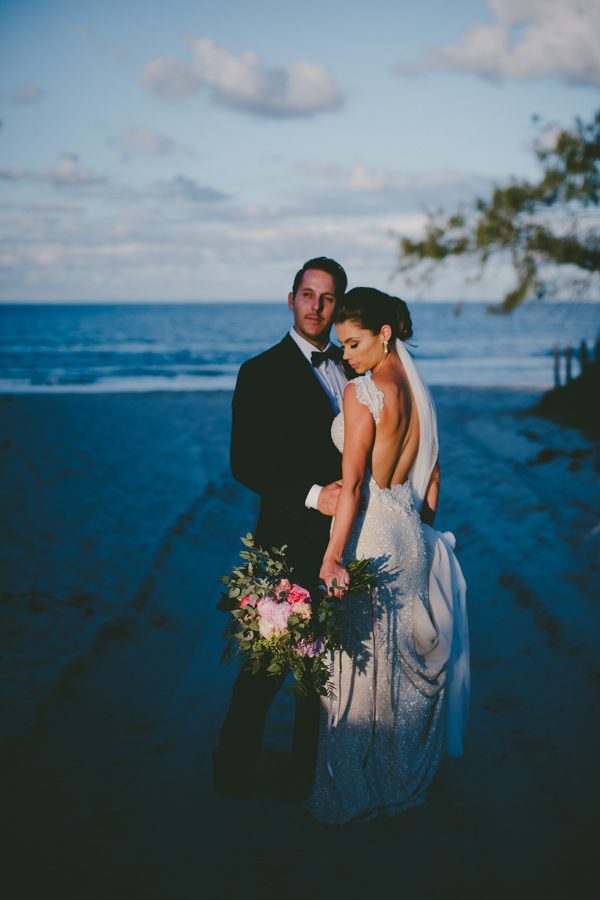 photos by Bonnie Jenkins
Arrive by ferry to one of Australia's most gorgeous and secluded beaches, Noosa North Shore. This unique beach wedding location has a wilderness feel, as many visitors come to camp along the stunning shoreline. Just beyond the sandy shore, you'll find lush greenery in the grass and trees, making for a varied landscape experience. Have your wedding at a nearby vacation home just steps from the ocean and feel like you're celebrating in your own wild paradise!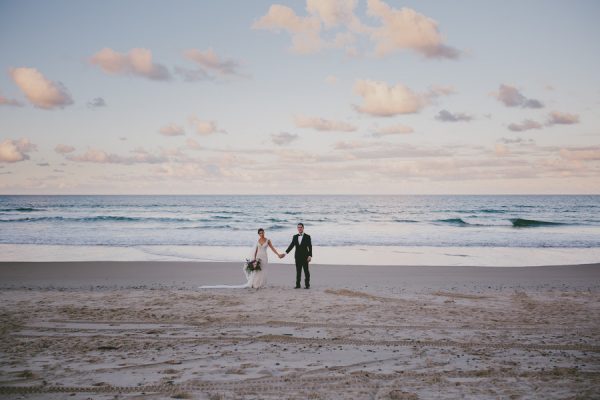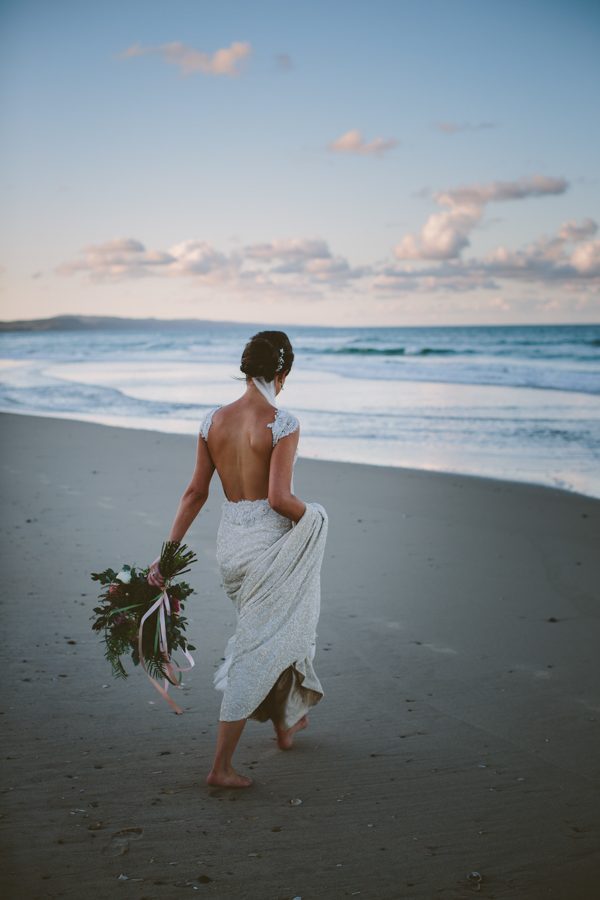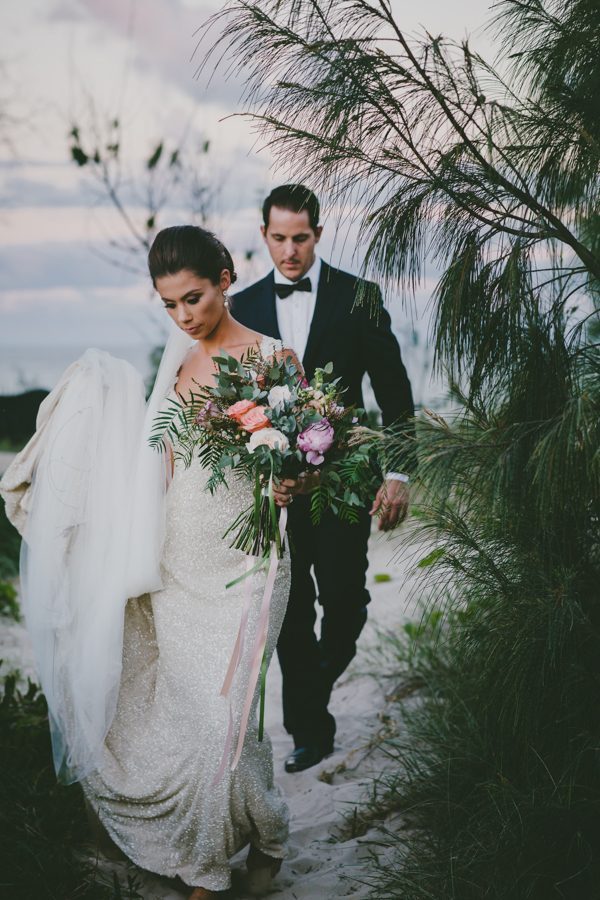 Étretat, France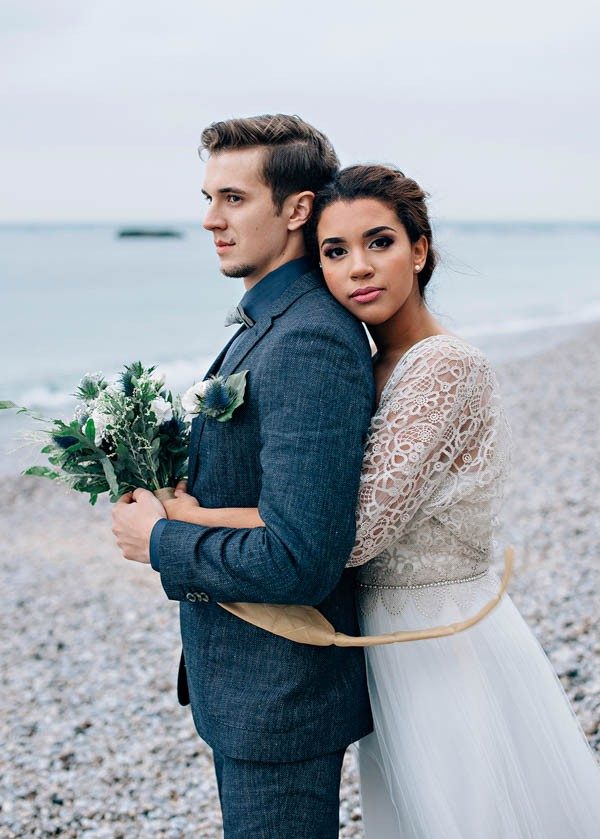 photos by Kasia Bacq Photographer
If art and history are your cup of tea, you'll love Étretat along the English Channel in Normandy France. Considering that notable impressionist artists have been inspired by the white chalk cliffs and pebble-rock shore, Étretat is a truly unique beach for your destination wedding. Étretat includes a romantic sense of seclusion provided by the cliffs, while three natural arches in the rock are a most epic sight for your newlywed walk on the beach. If you've got an adventurous spirit, the top of the cliffs would make for an extraordinary portrait session!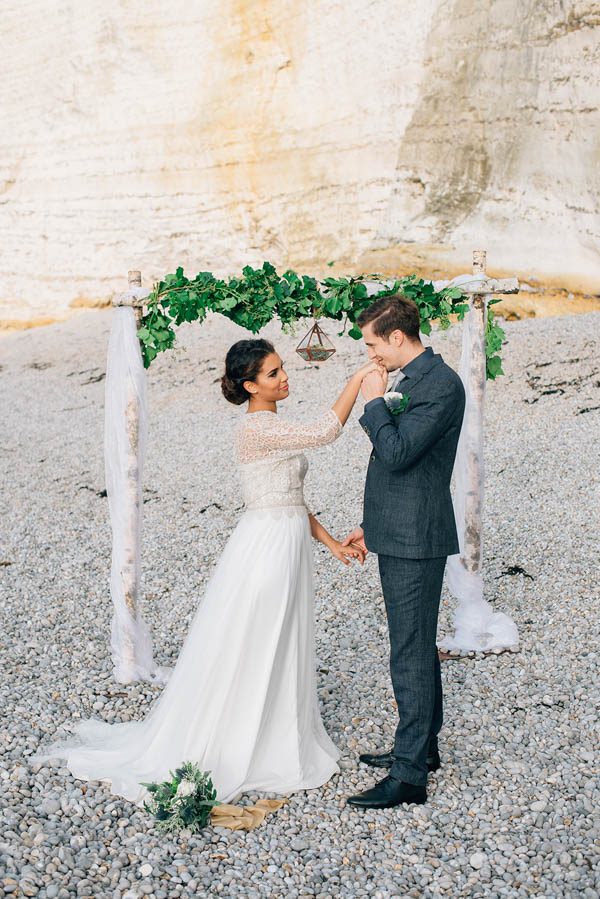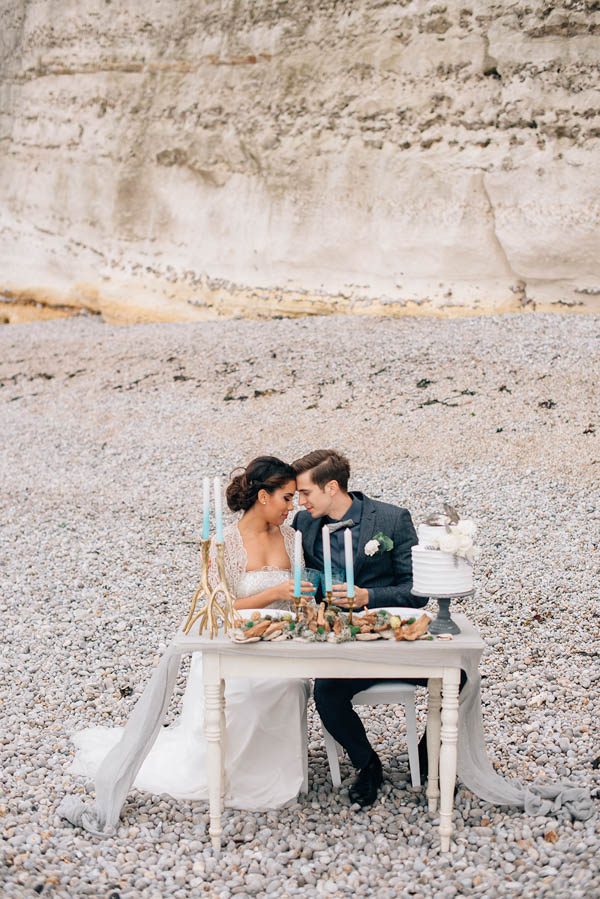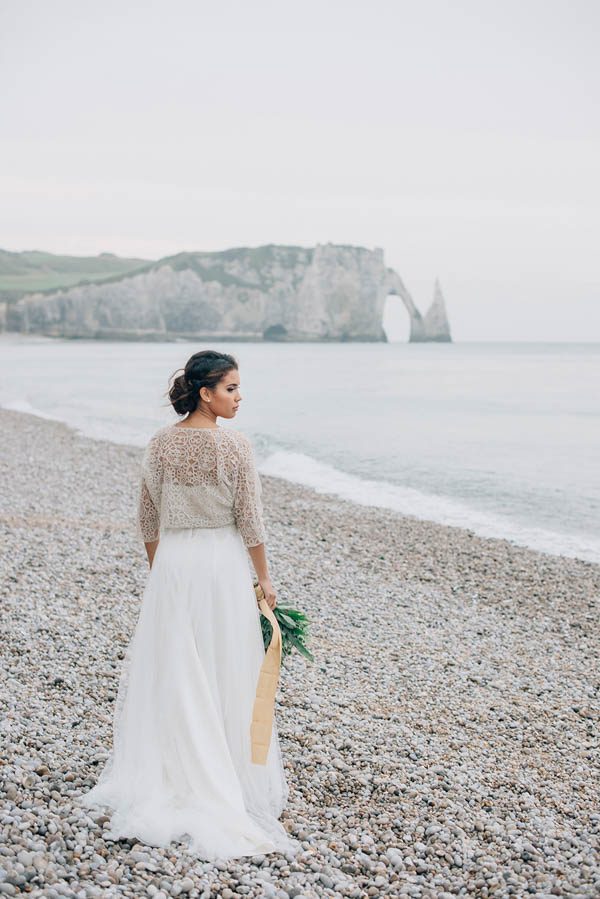 Narin Strand, Ireland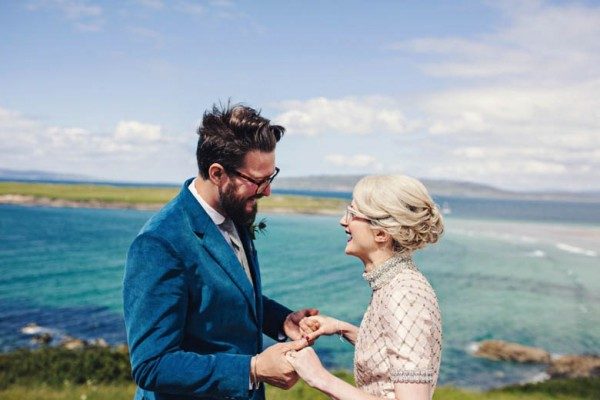 photos by Moat Hill Photography
Imagine if you could combine Ireland's exceptional cliffs and greenery with a seaside setting. Sounds crazy beautiful, right? Well it's real, at Narin Strand in Donegal, Ireland! The colors are pure magic, as the combination of the sunset, grassy cliffs, and ocean reflect onto the sandy shore. The rural nature of the seaside village means your guests can visit charming shops and cafes, as well as a notable golf course walking distance from the beach!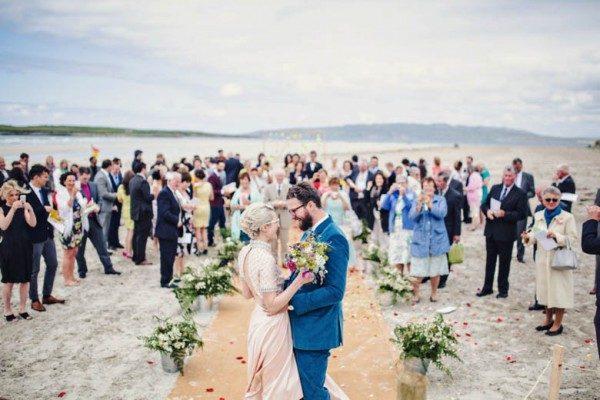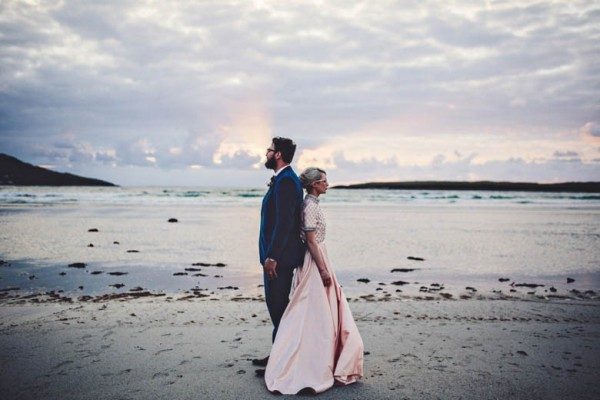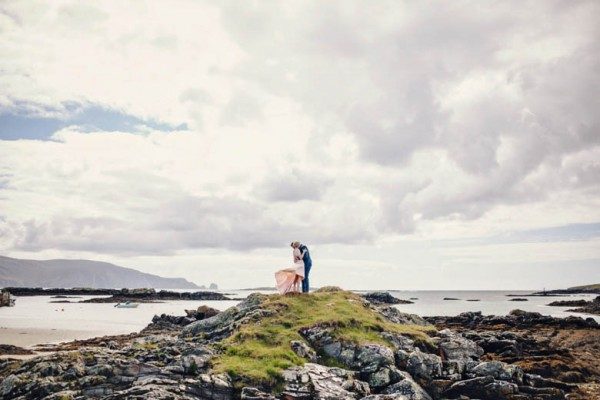 San Pancho Beach, Mexico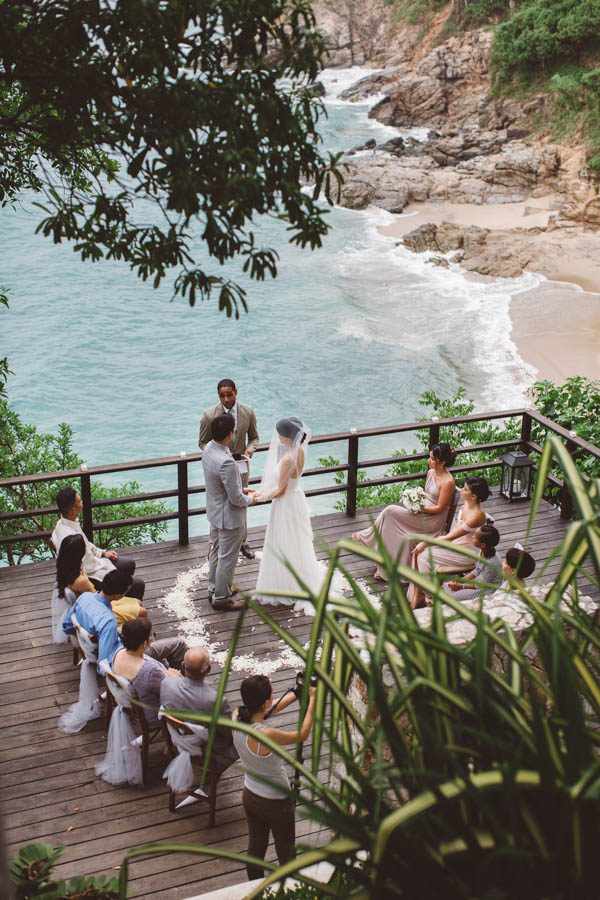 photos by Button Up Photography
Combining village life and beach life, San Pancho is a rich destination experience your guests won't soon forget. How can you say no to a mix of rock and sand beaches overlooking gorgeous clear waters when searching for the perfect ceremony backdrop? A wedding on San Pancho Beach doesn't require much in the way of decor, as the jungle foliage custom to Mexico's beaches provides the warm tropical atmosphere many hope to find in their beach wedding location.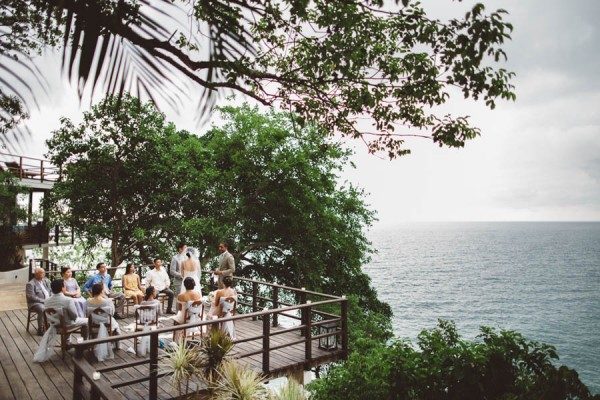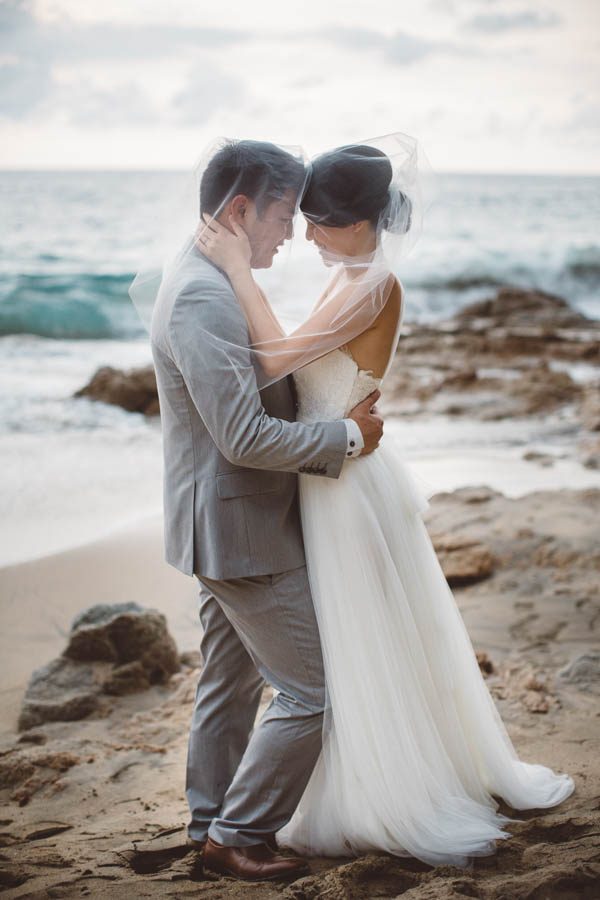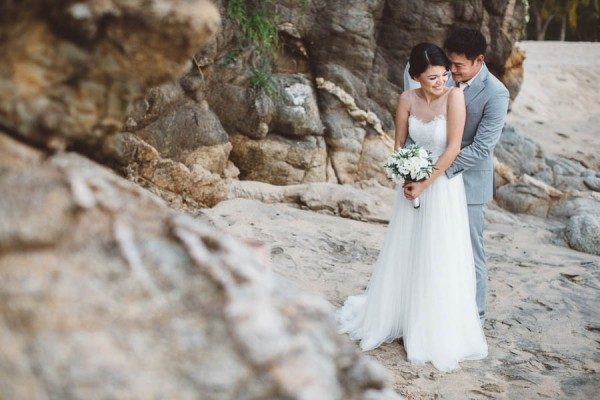 Now that you've been inspired by these unique beach wedding locations, you've got to check out our 27 beach wedding decor ideas. Not sure if a beach wedding is right for you? Find out which wedding destination is your perfect fit with this quiz!