RECENTLY ENGAGED?
here are some of our best tips + advice to help you plan your big day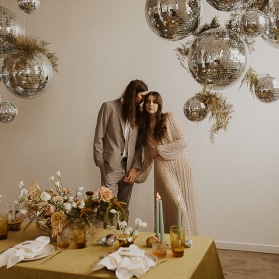 While it may seem like an easy way to cut costs, opting for a free or cheap photographer or skipping out on one altogether is a mistake that you'll likely regret for the rest of your life. Our mission here at Junebug is to help you have the wedding of your dreams, and that includes having every magical moment captured. But in order to do so, you need a pro, so we're here to give you six reasons why hiring a professional wedding photographer is a worthwhile investment.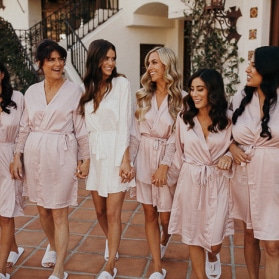 Pack your bags and grab your wedding day crew—it's bachelorette party time. This day, or weekend, is all about celebrating you—the bride. Maybe you're looking to escape to warmer weather, sitting pool-side, and sipping on a margarita. Maybe you're looking to beat the heat and cozy up by a fire in the mountains. Whatever your desired bachelorette party vibes are, there is an Airbnb rental waiting for you.
WEDDING INSPIRATION BOARD
Filter thousands of wedding images by color, category, and more to find inspiration for your wedding