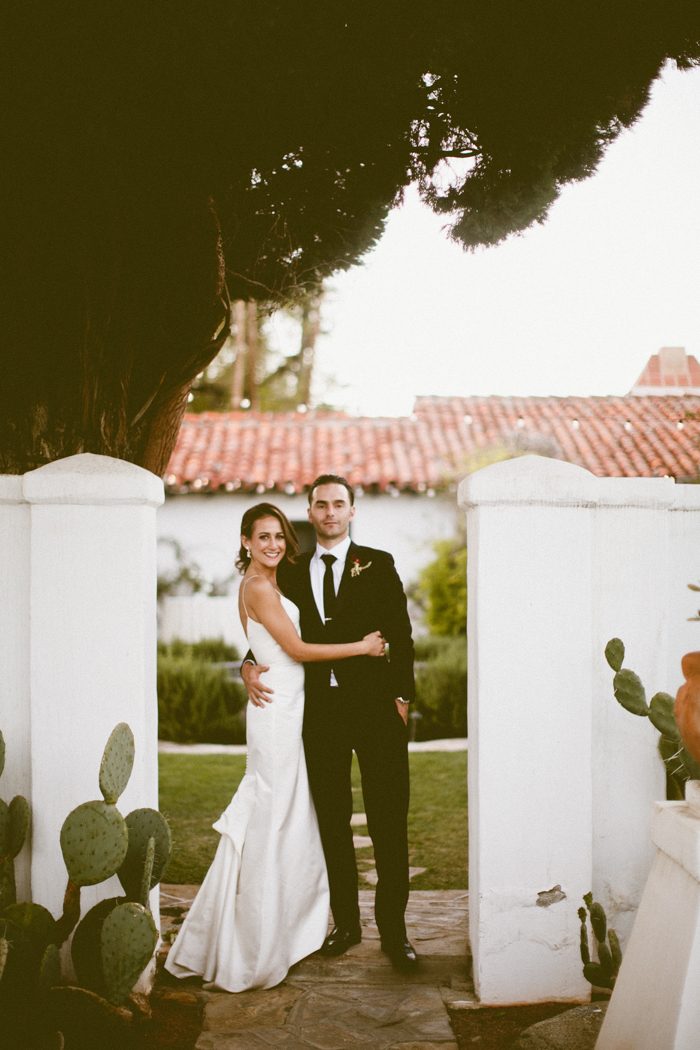 Casey and Erik's La Chureya wedding featured glamorous vintage-inspired décor, a thoughtful ceremony full of sentiment and soul, and an unforgettable dance party. The Spanish colonial venue featured cactus and palm fronds with a moody mountainous backdrop, perfect for a luxe and romantic wedding with a touch of whimsy. Floral designer Bloom Babes created a color palette with stunning arrangements in deep berry tones mixed with light pinks, blush, a metallic accents that contrasted perfectly with the lush green of the venue and warmth of the surrounding desert. This luxurious garden wedding created a timeless atmosphere with an overwhelming sense of charm and elegance – from the bride's sleek and modern Alexandra Grecco wedding dress to abundant lounge areas from Adore Folklore. Photographer Andria Lindquist captured so many intimate moments, from a super romantic first look to the sparkler send off.
The Couple:
Casey and Erik
The Wedding:
La Chureya, Palm Springs, California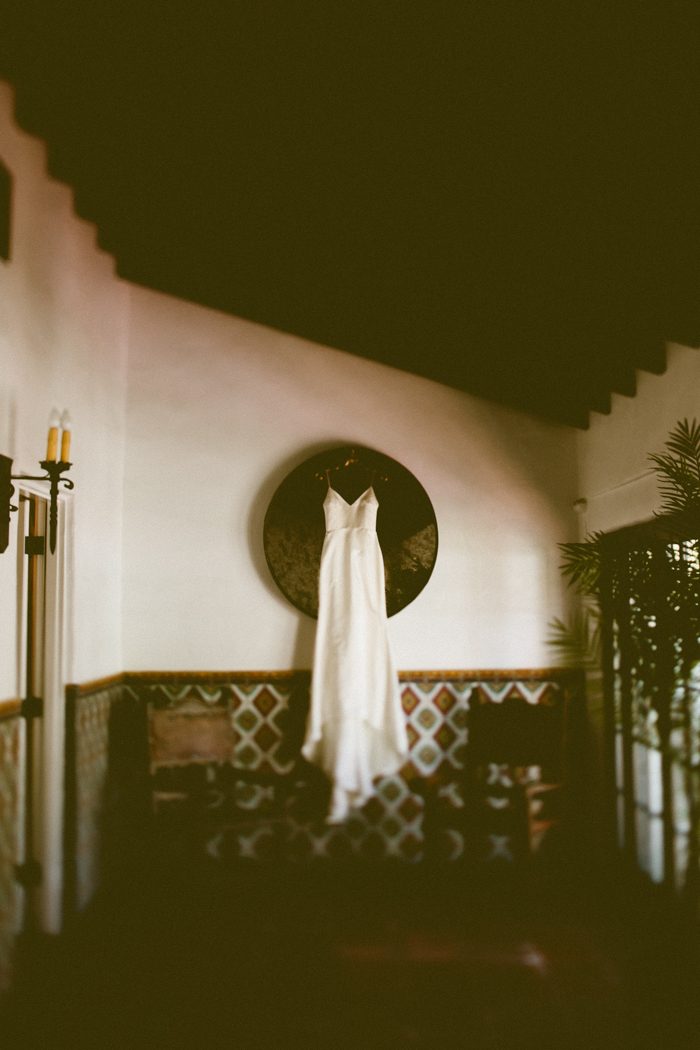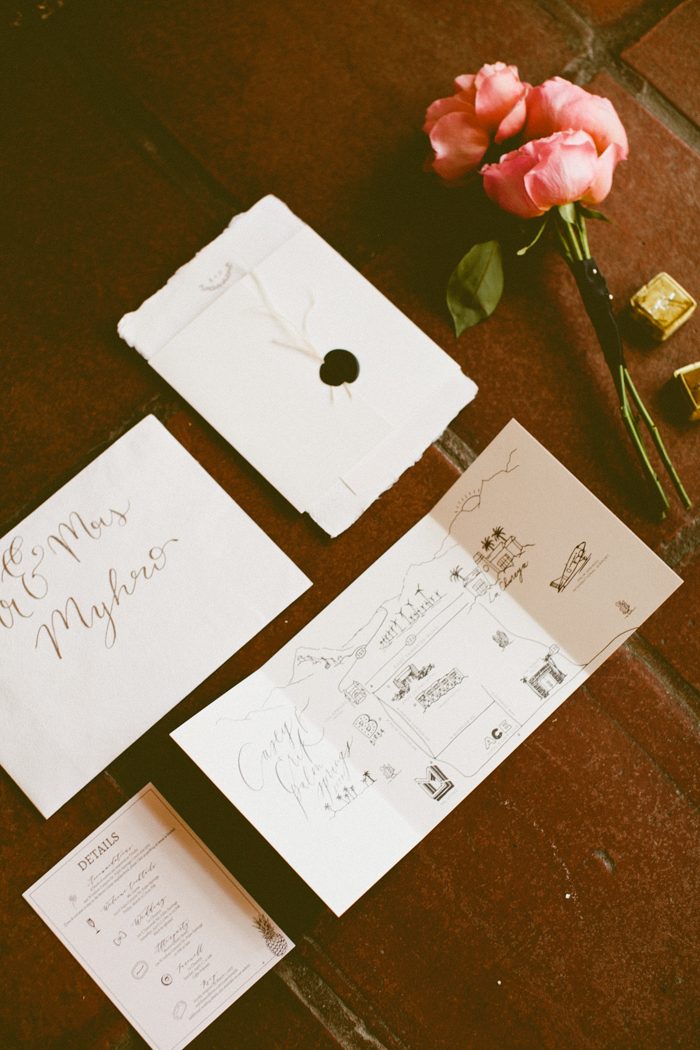 Together Erik and I wrote a little note at the bottom of the programs – we wanted a personal touch – and had them on the seats as to surprise my mom. We went with the traditional vows, which are so elegant and simple, but personalized them a little with a few sentimental tweaks. One of the most special parts of our ceremony was having a dear family friend marry us. He crafted the most beautiful message filled with Faith and God, and it was overflowing with love and emotion. It was perfect.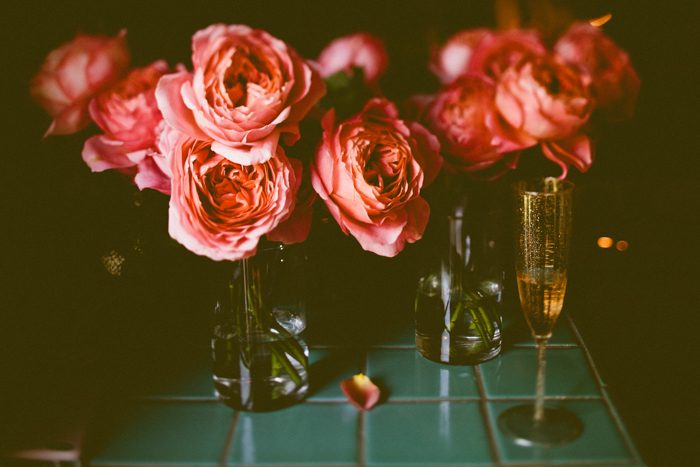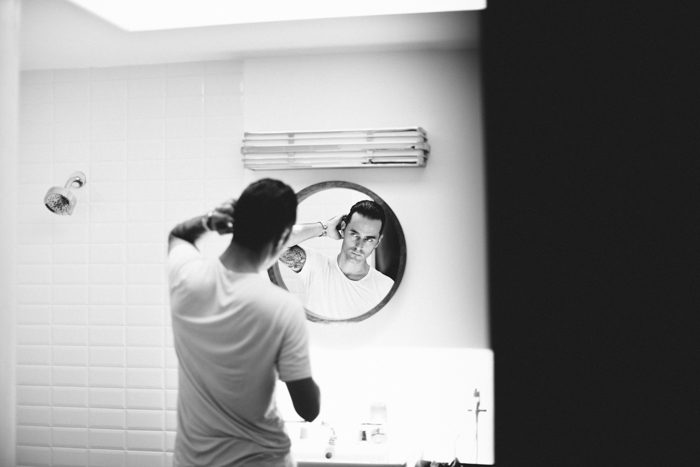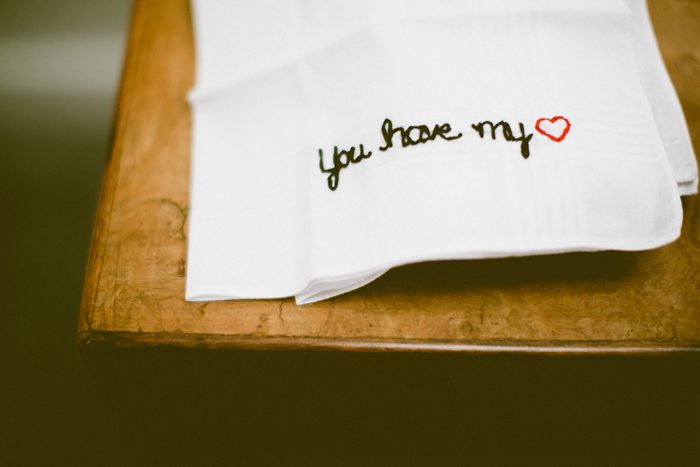 Erik and I share a deep love; for each other and our families. We wanted that sentiment and that soul to be evident through big and small ways. We wanted our ceremony to be thoughtful and spiritual andpowerful. But we also wanted to create a weekend that our guests would never forget – a dance party to remember. I think we were able to combine those two visions in the raddest way.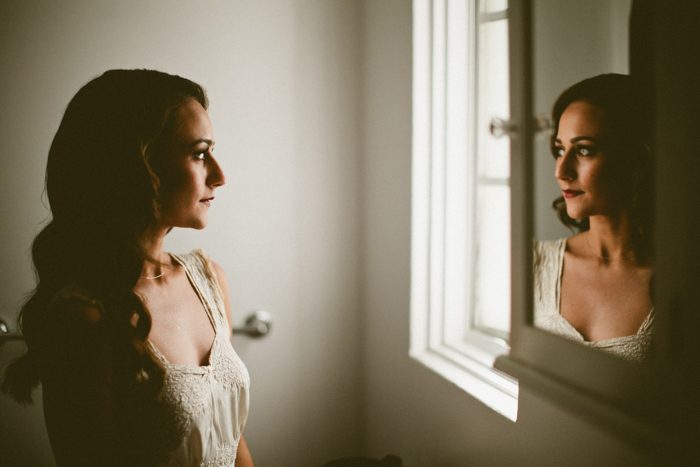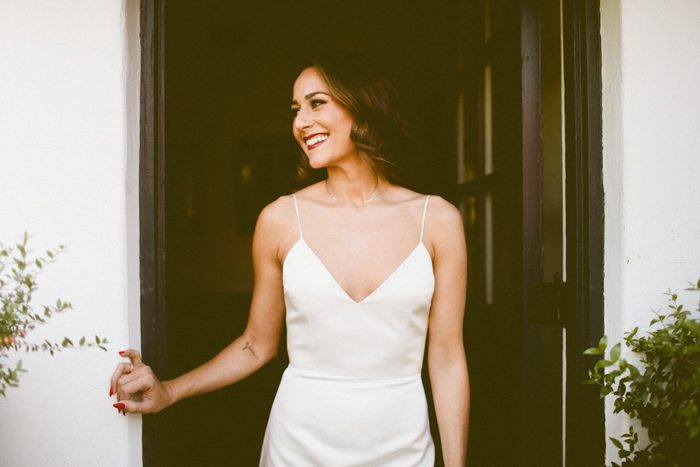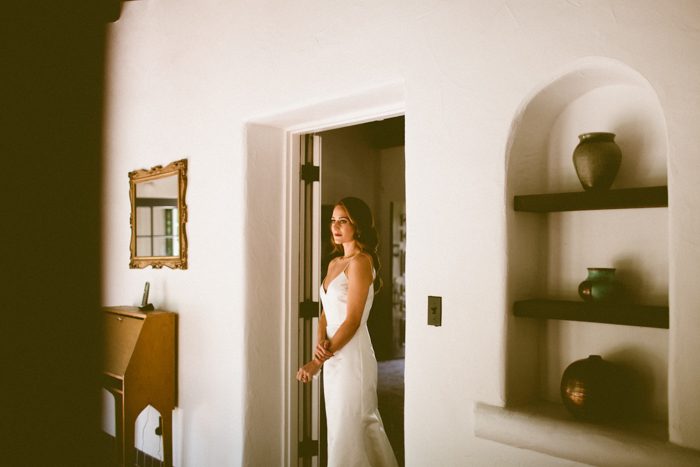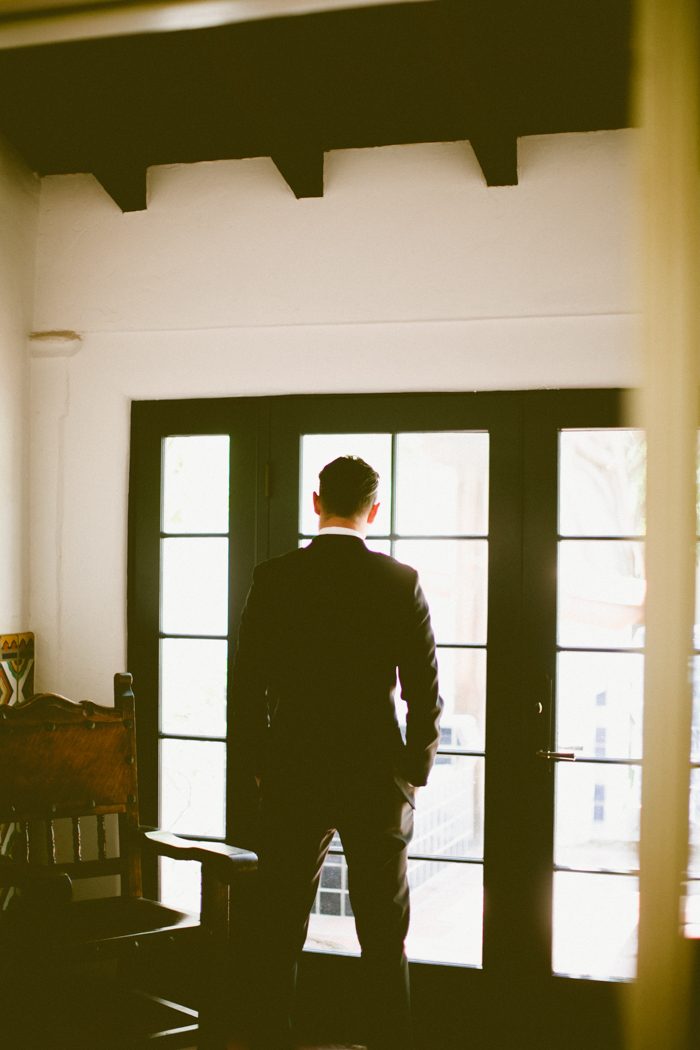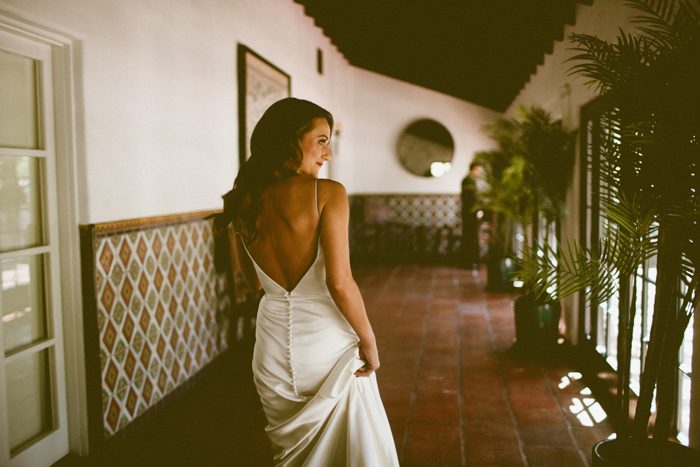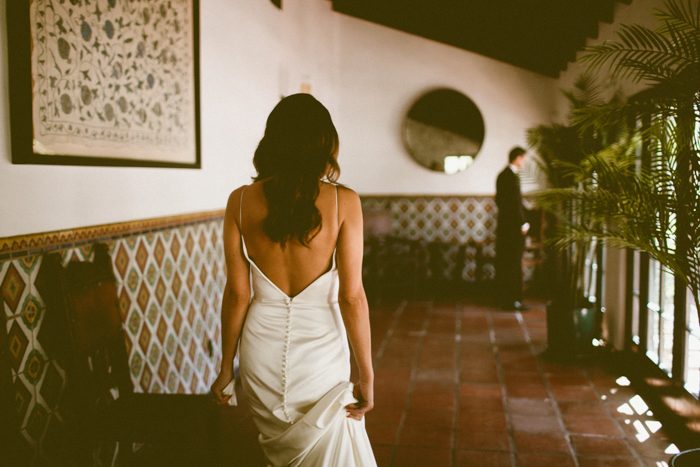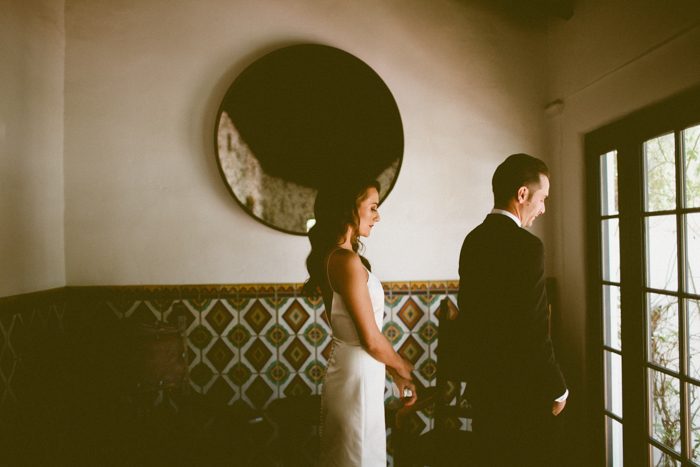 I'll forever cherish our first look. Leading up to it, I was overwhelmed with emotions – I'd hear a song, read a card, anything could send me to instant crocodile tears. Once I saw Erik, all that went away, I was at peace. I was able to look at him, hold him, touch him, and know that we had this. I'll never forget laughing with him during the speeches, dancing with him once we were able to let our hair down. Taking sunset photos. All the little moments that become still frames in your mind forever, during a day that goes by so fast. I'll also forever cherish my first dance with my dad. It was magic; we stole the show.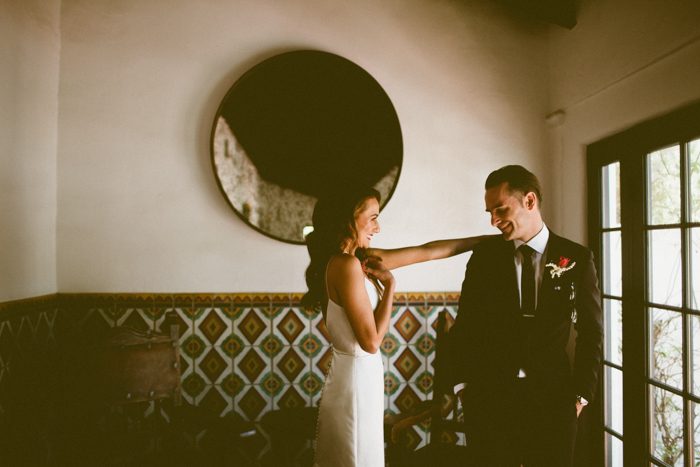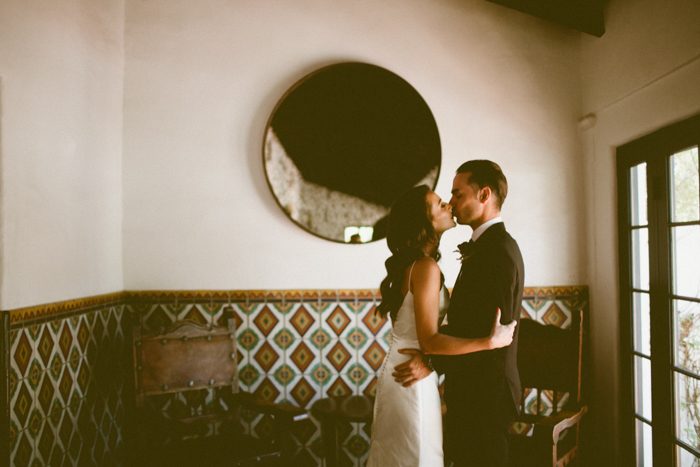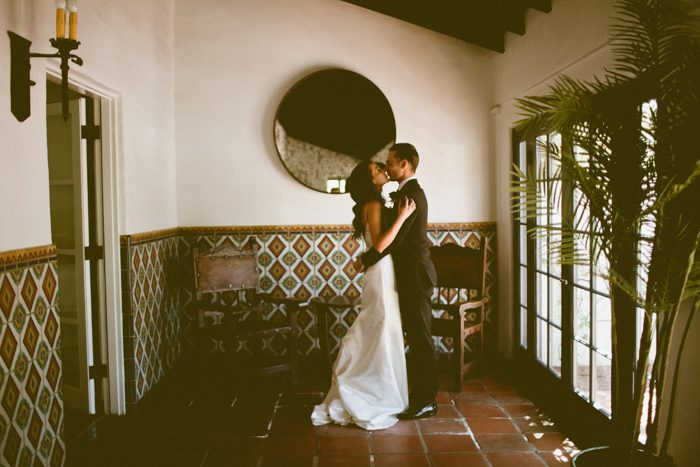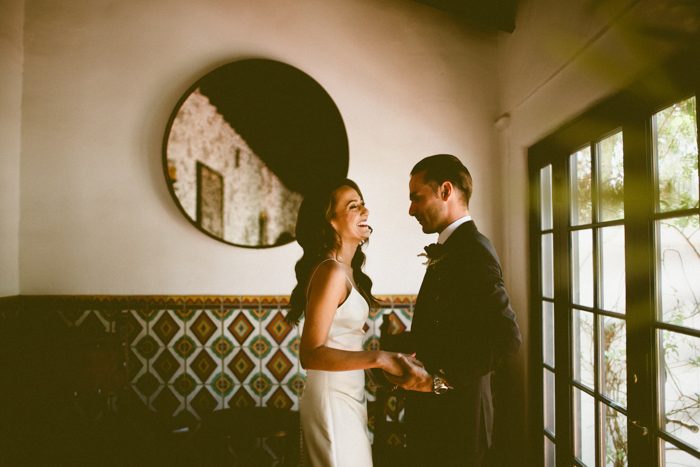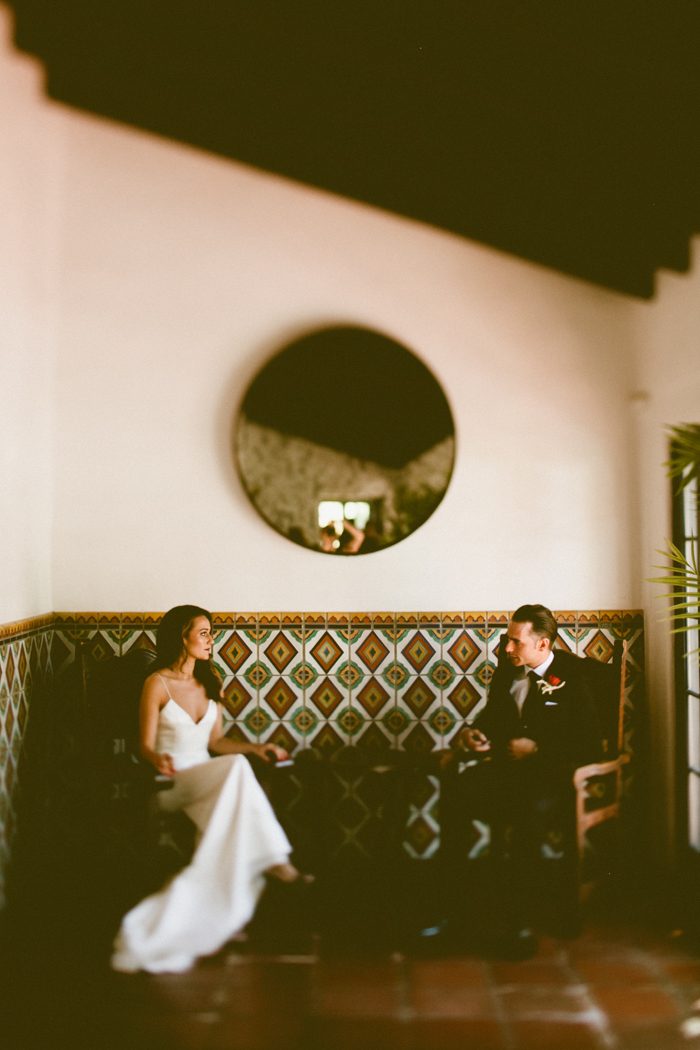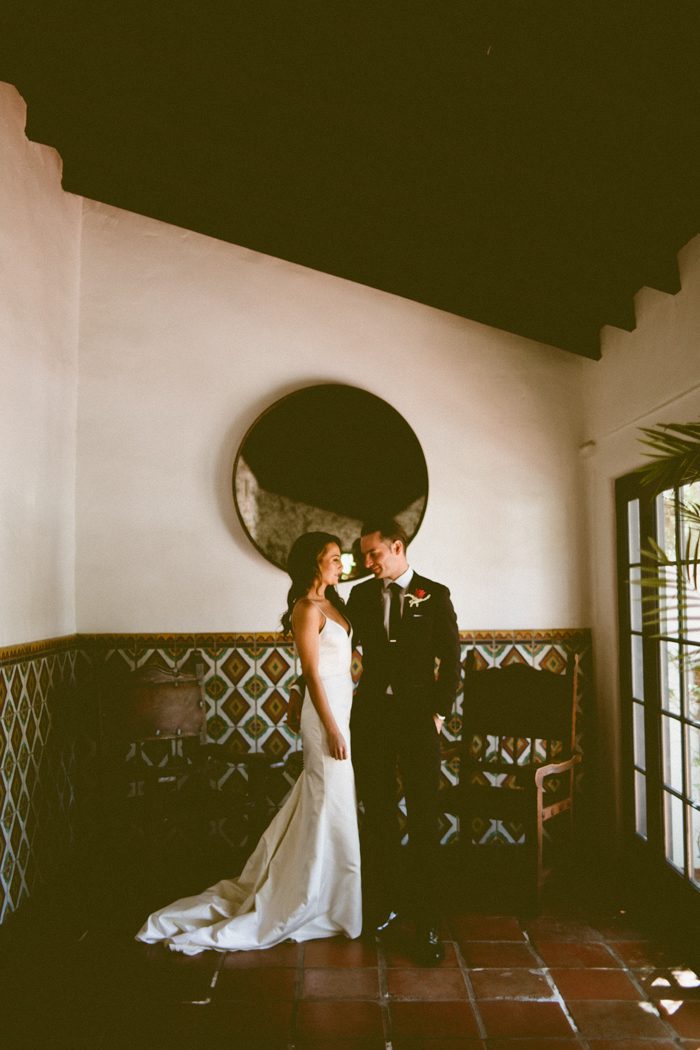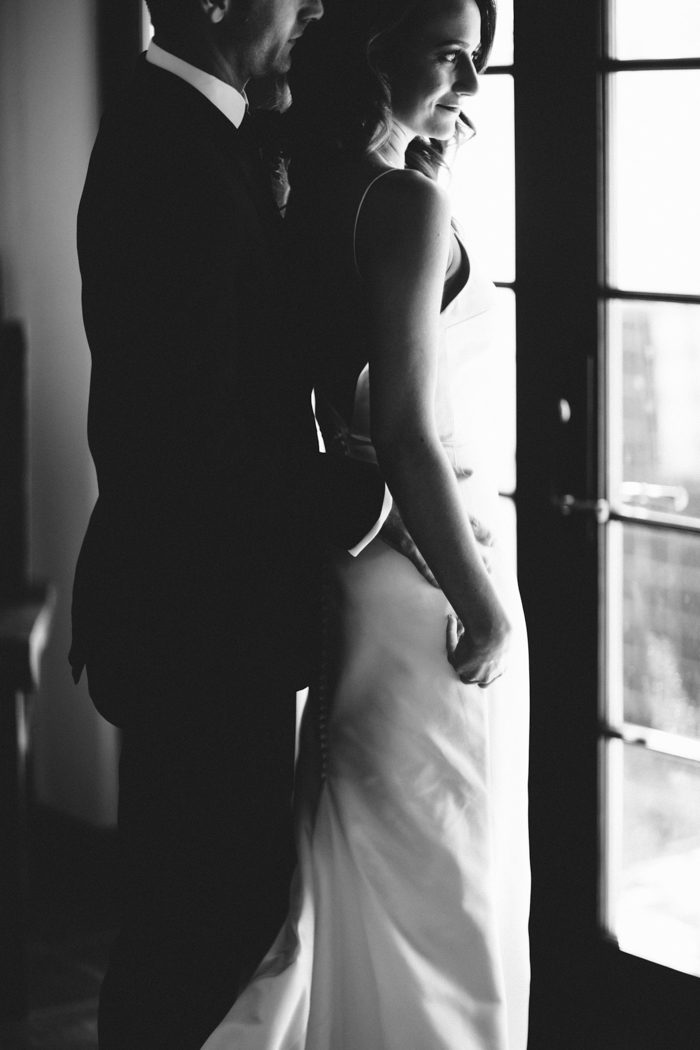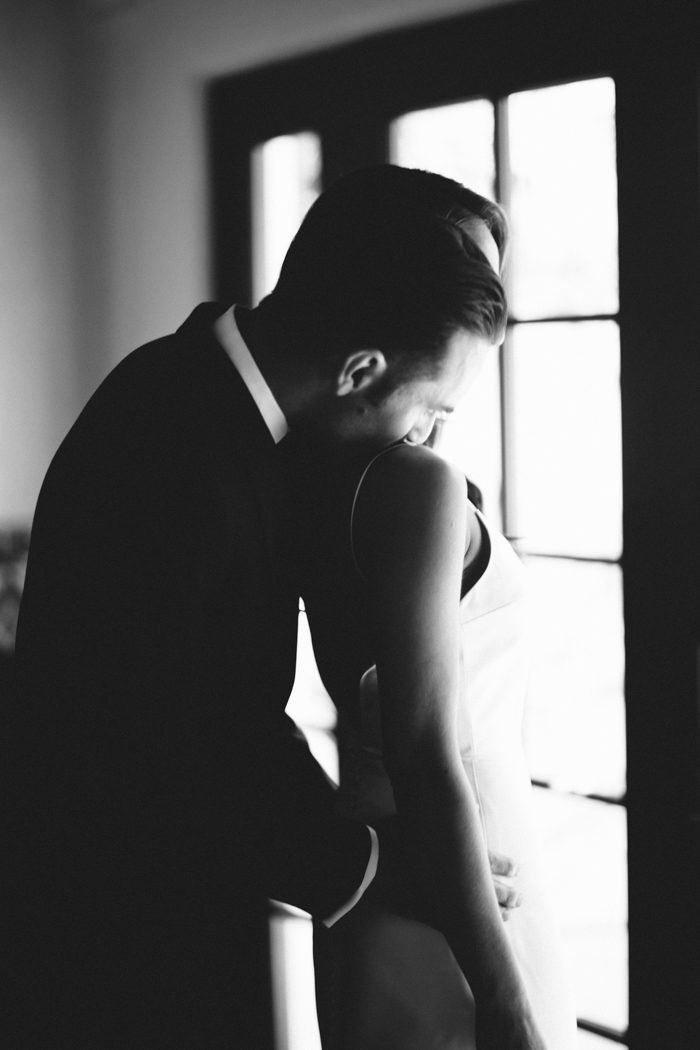 They always say it, and they are right. There will be things, big and small, that come up throughout the wedding planning process that you could never foresee, and even if you did, you might never be able to prevent or have control over. Accept this fact of wedding planning life, and try to move on. Take in every single moment, but don't take any one thing too seriously. There will be things you envision to go a certain way and they just won't.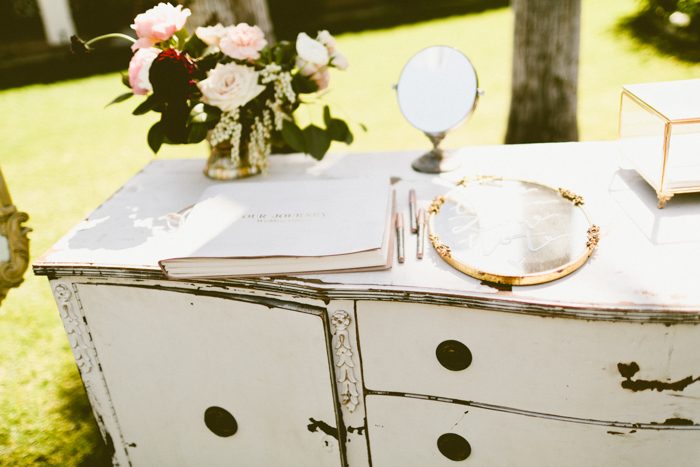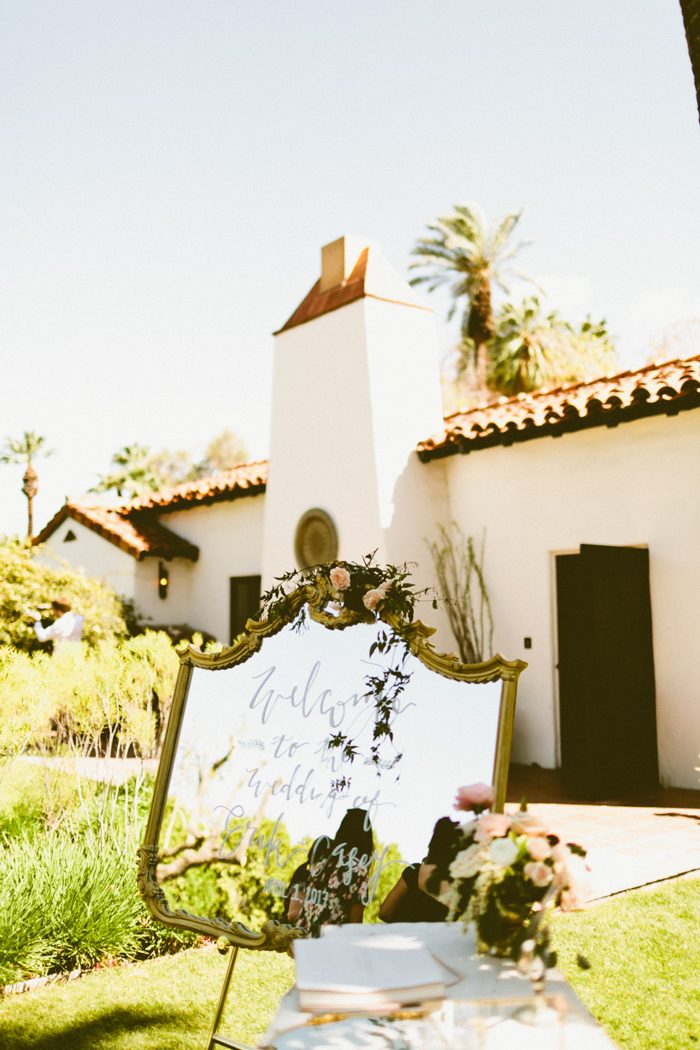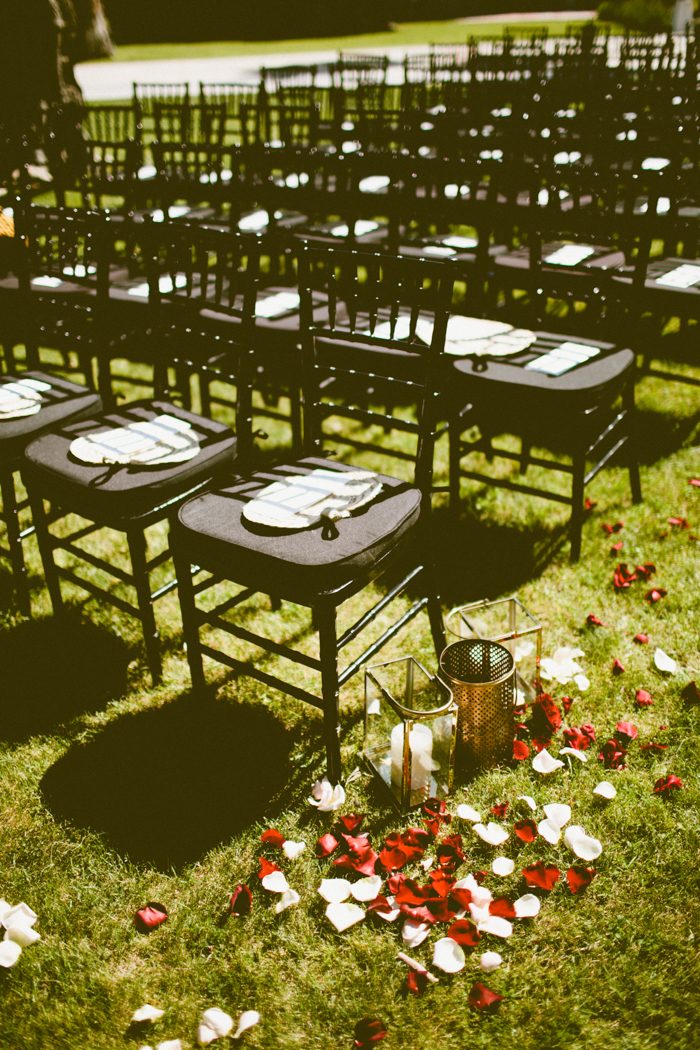 It was really hard for me to decide on a theme for our wedding; it's simply all been done before. You don't realize how much work it is to pull off such an event, especially one that looks good, because the blogs and magazines all make it look so easy, so typical. I approached our wedding like I approached my dress: timeless. I wanted to conjure an overwhelming sense of romance, elegance, charm, but also the unexpected and interesting. I wanted to bring Old Hollywood back to the Movie Colony, so the boys were wearing tuxes in the desert.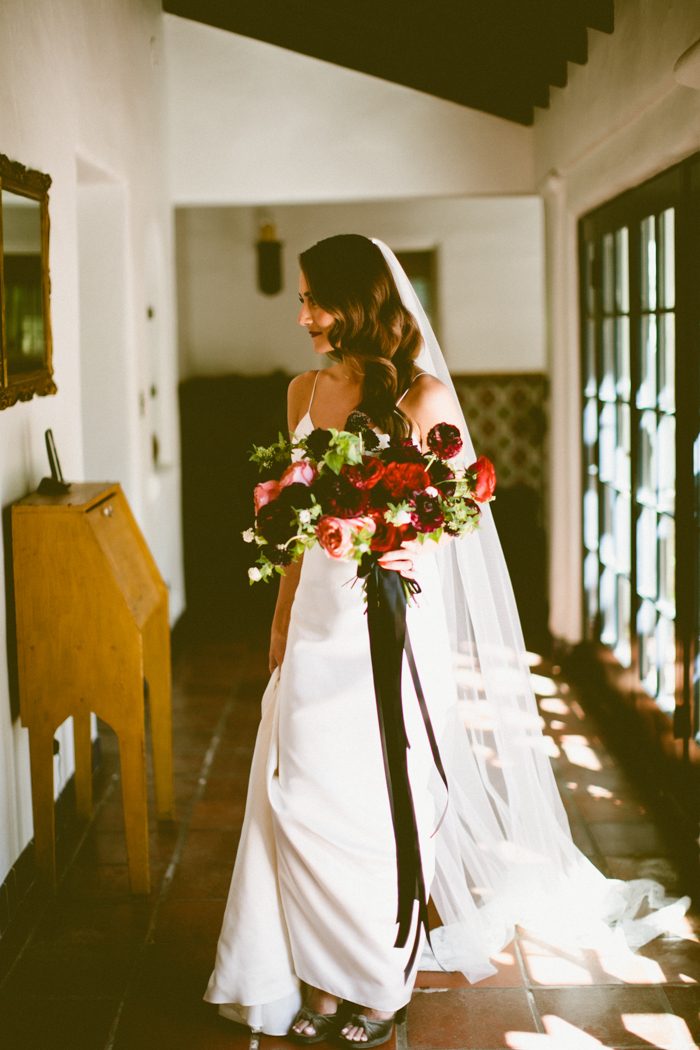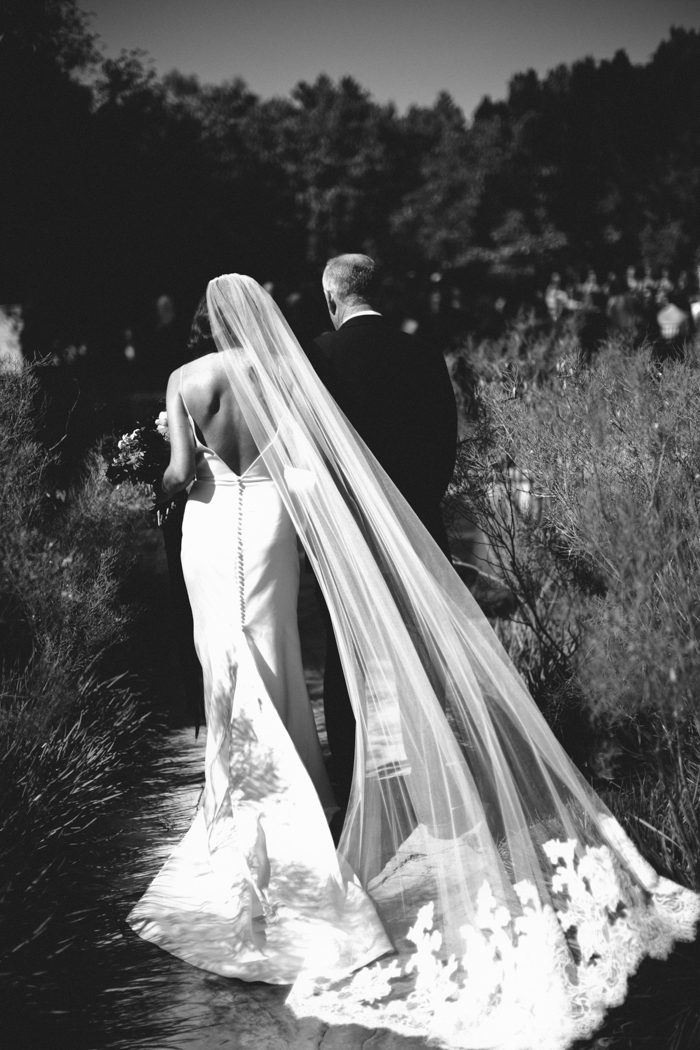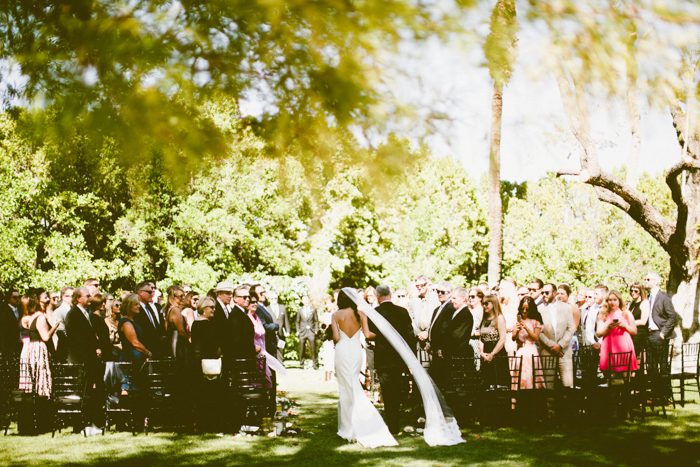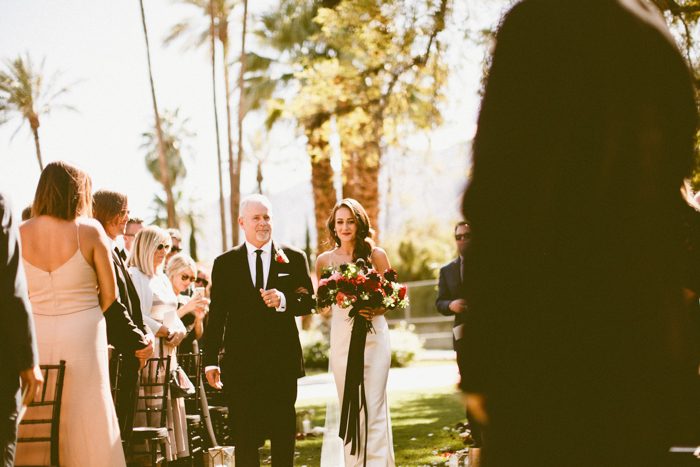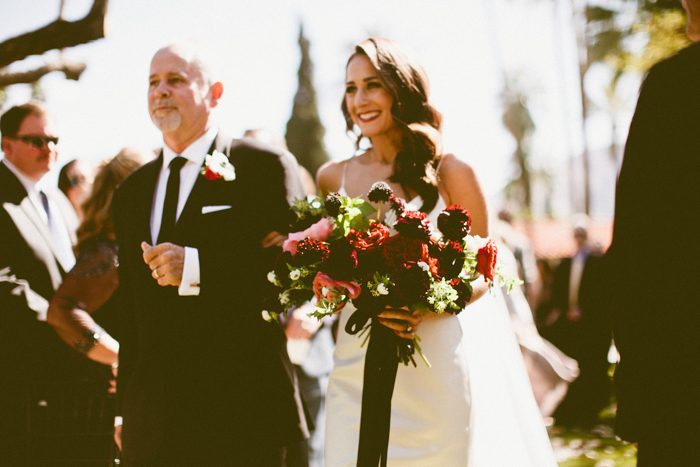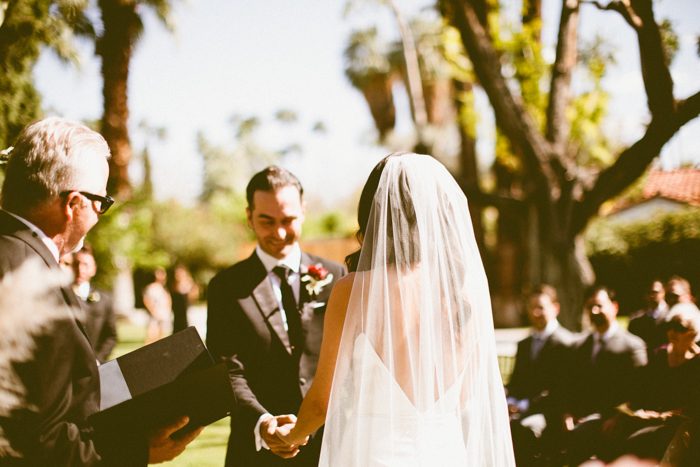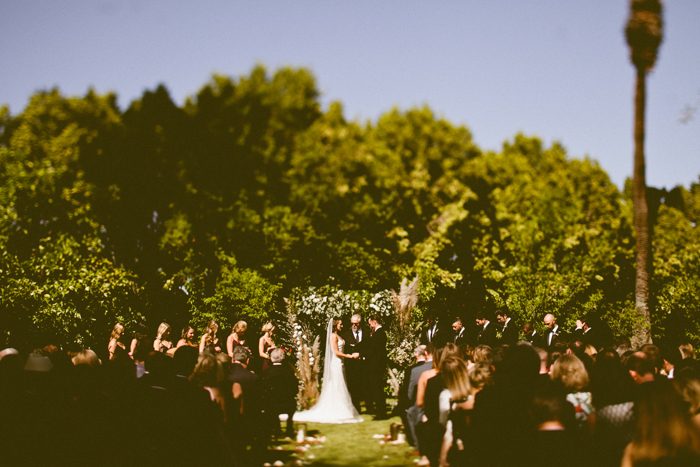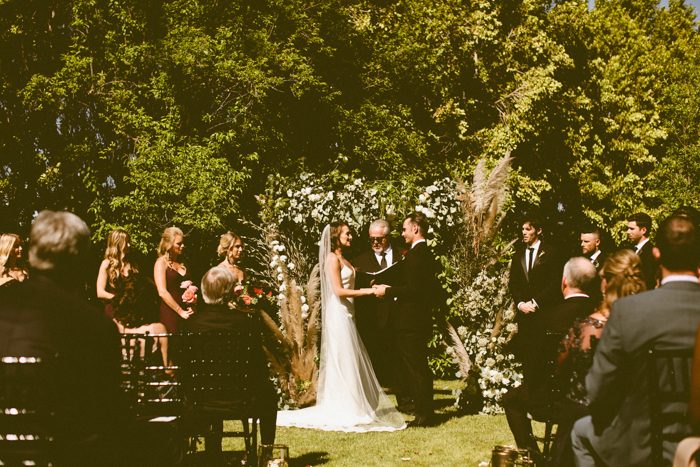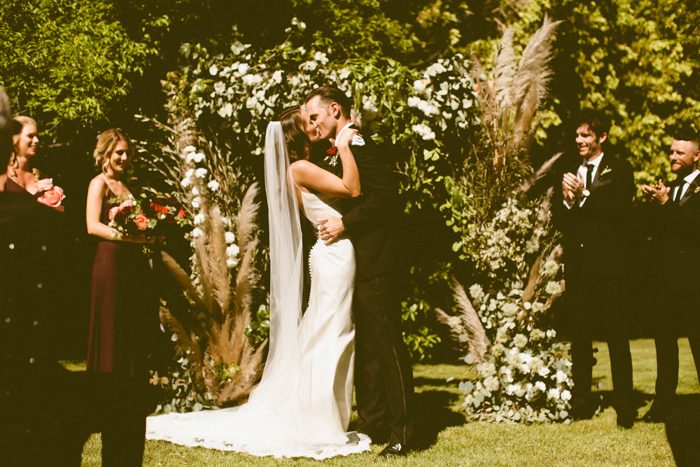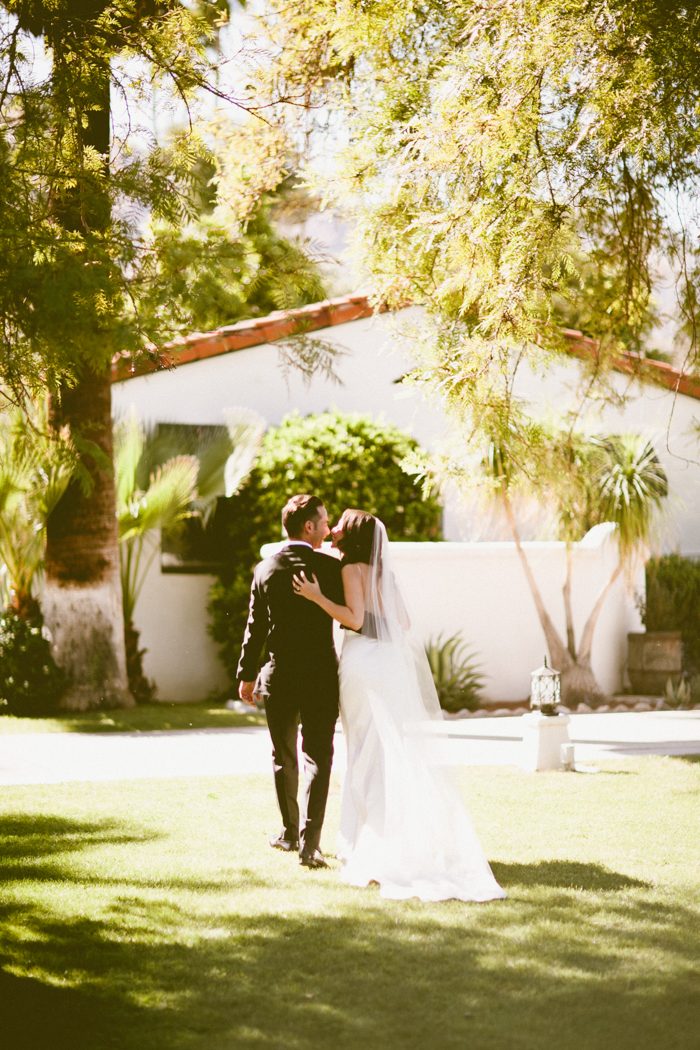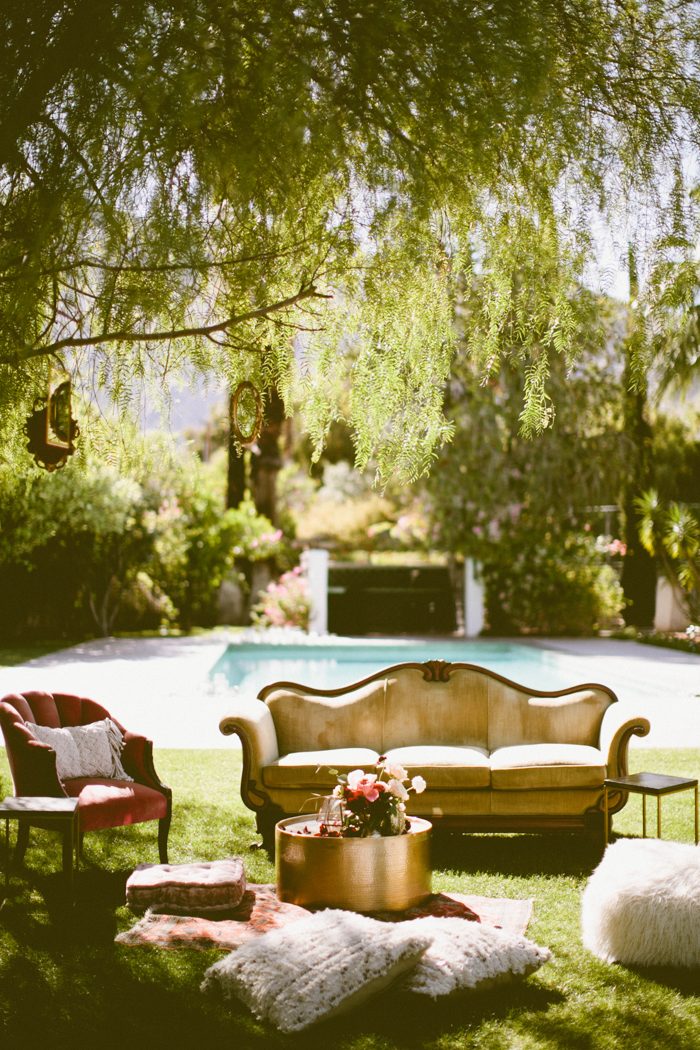 Throughout the year, I picked up a lot of vintage trinkets like vanity mirrors, decanters, glass boxes and cloches. My mom collected a bunch of gorgeous lanterns and we created a metallic theme. We grew the vision and started introducing vintage mirrors. I wanted to incorporate the mirrors as signage andsignature props.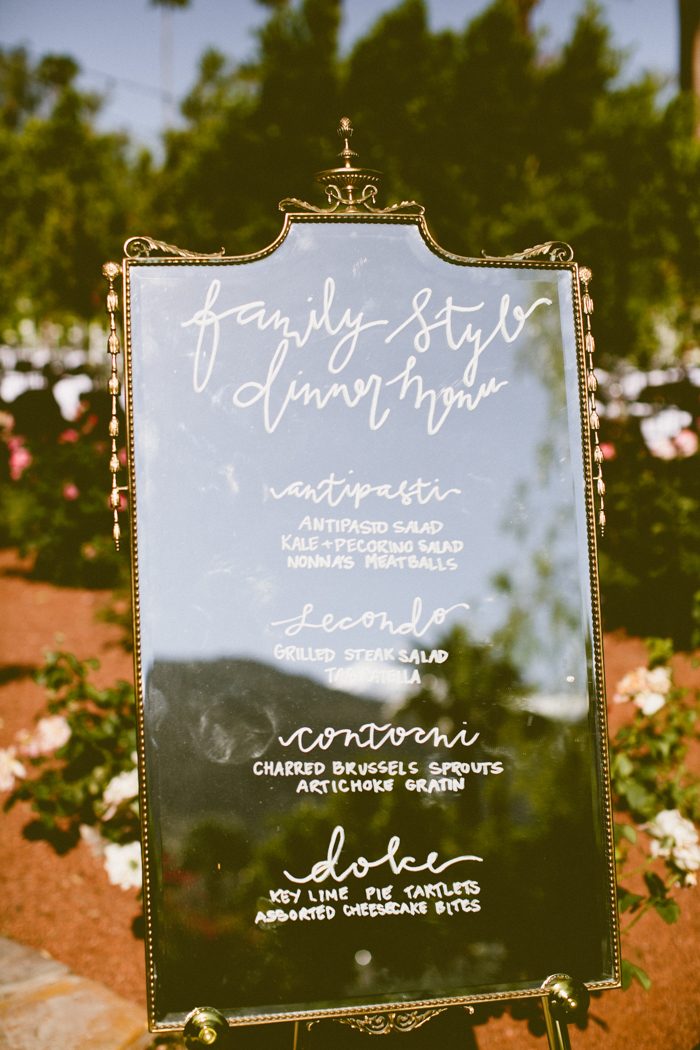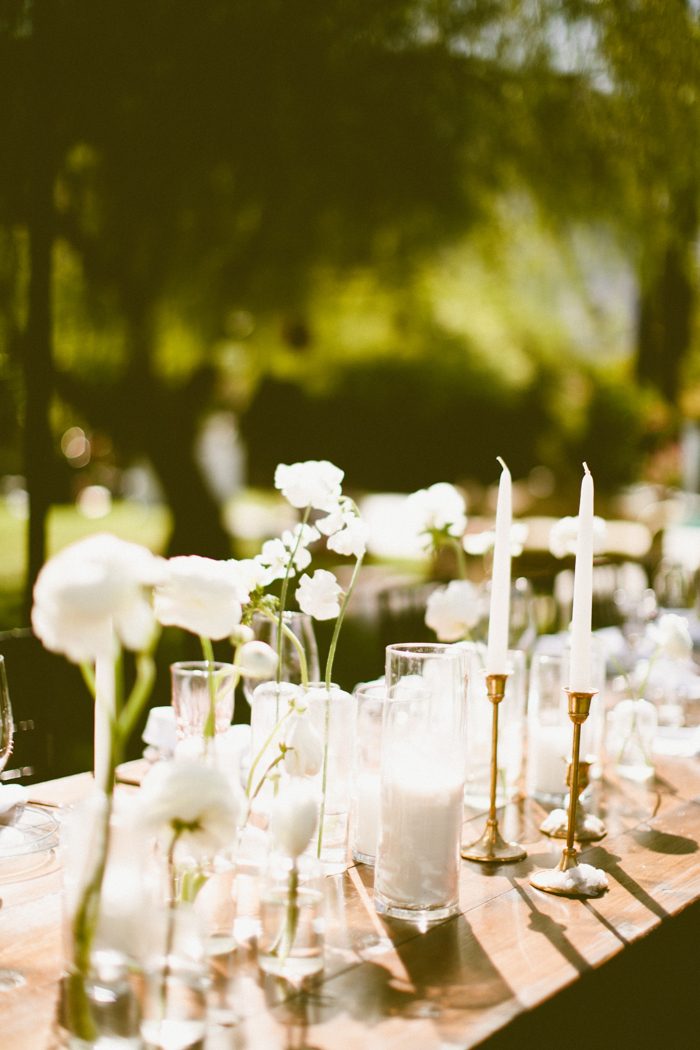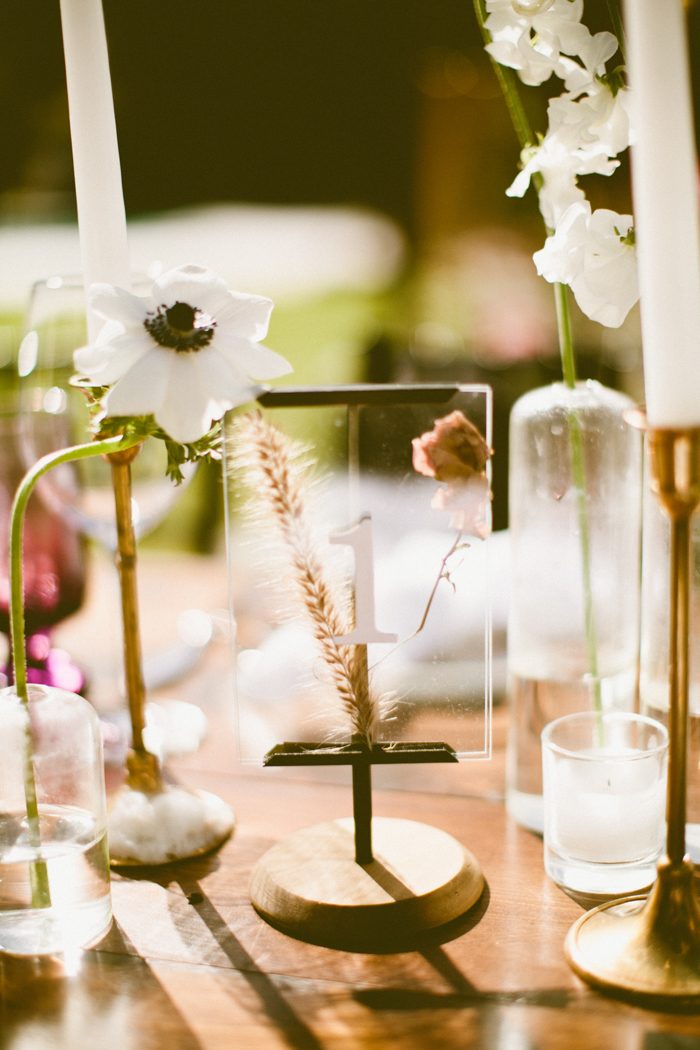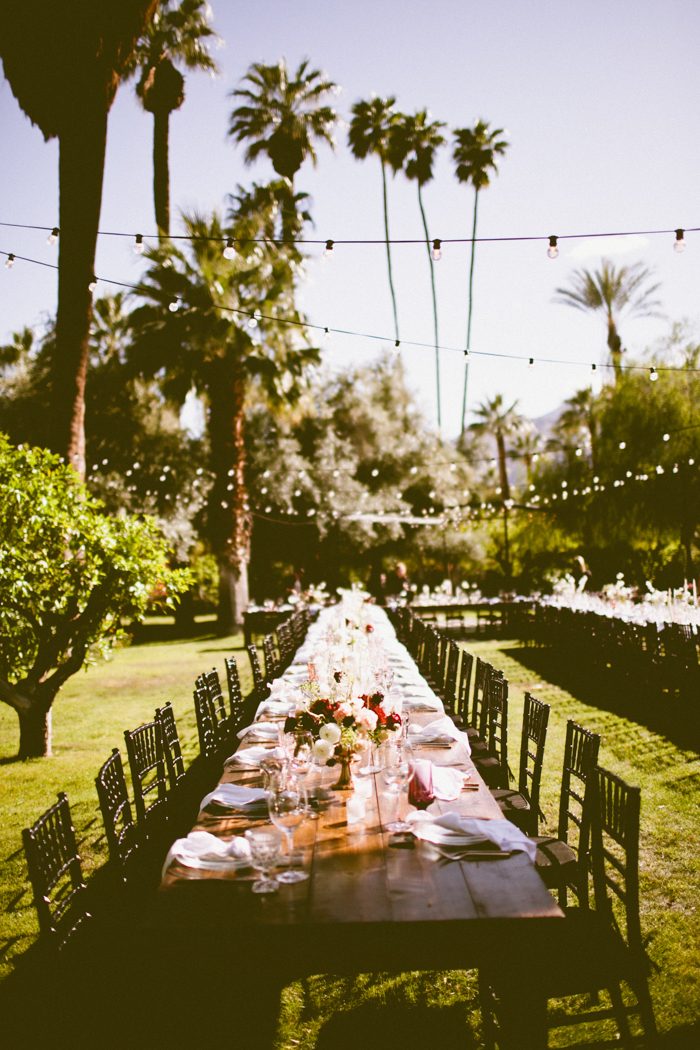 Our wedding had every element of whimsical andinteresting that I had always dreamed of. Palm Springs isn't a hideous backdrop to paint, either. The Spanish bones of our venue, the cactus and palm fronds, the moody mountains, the bou gain villea.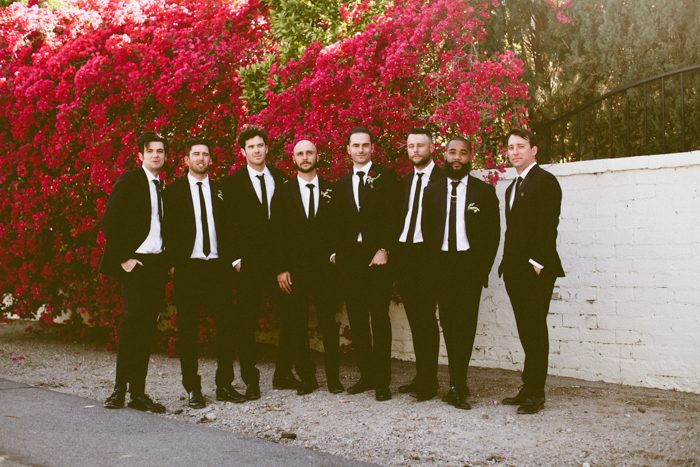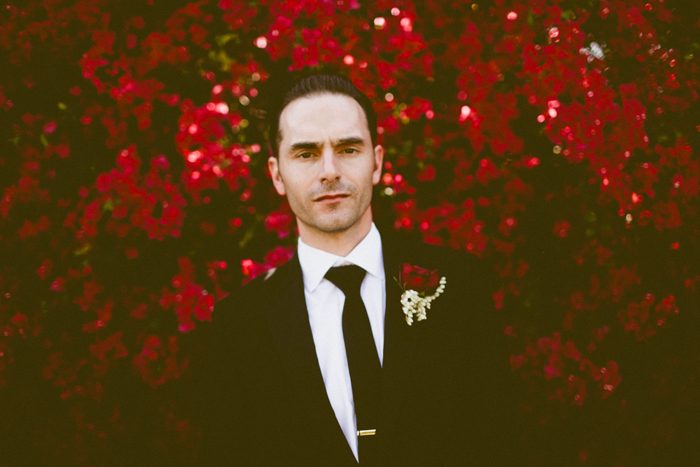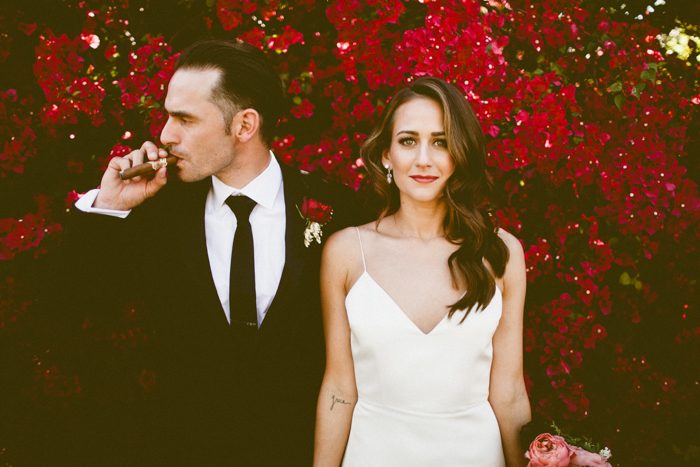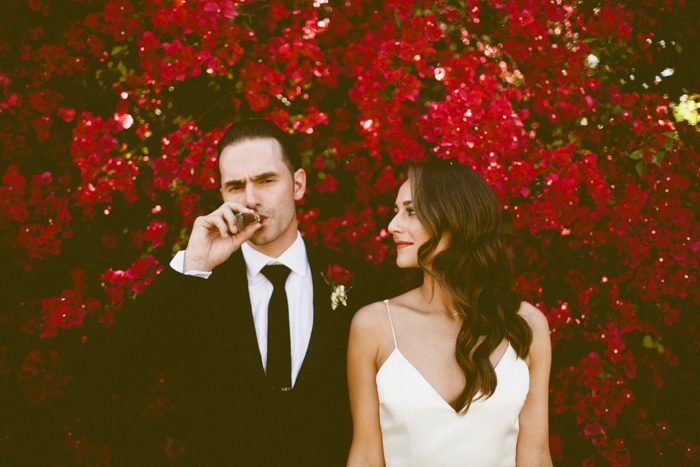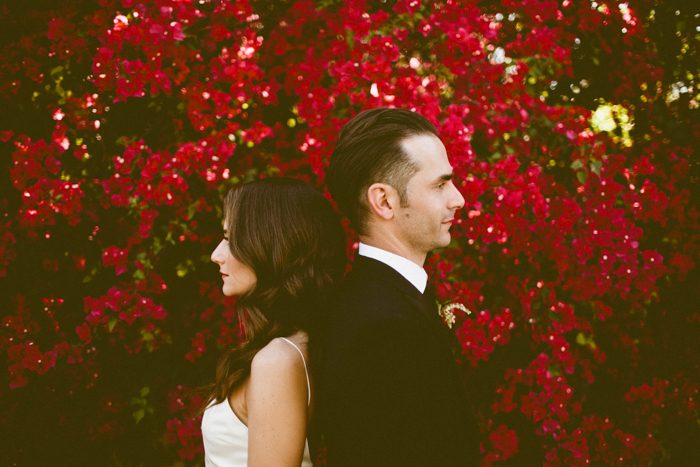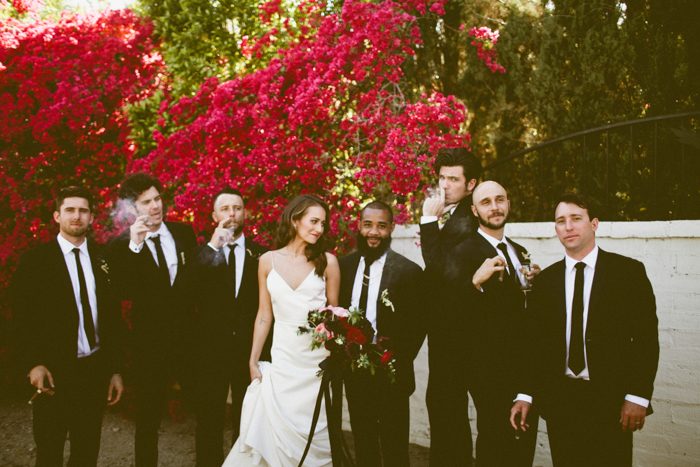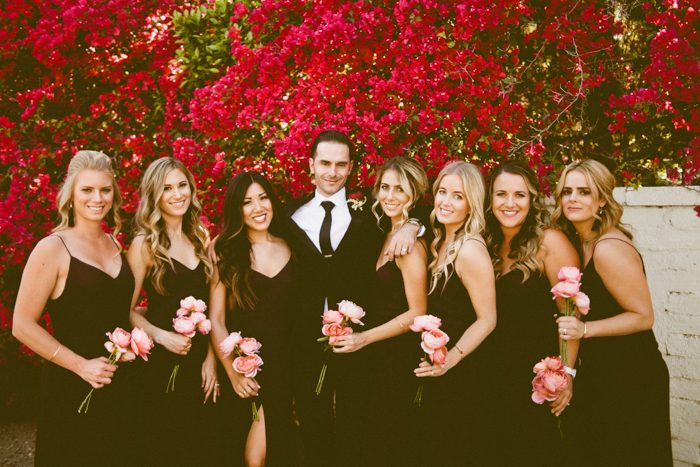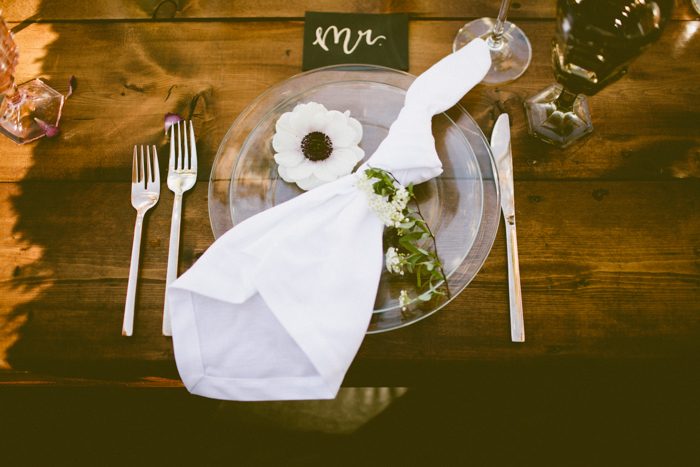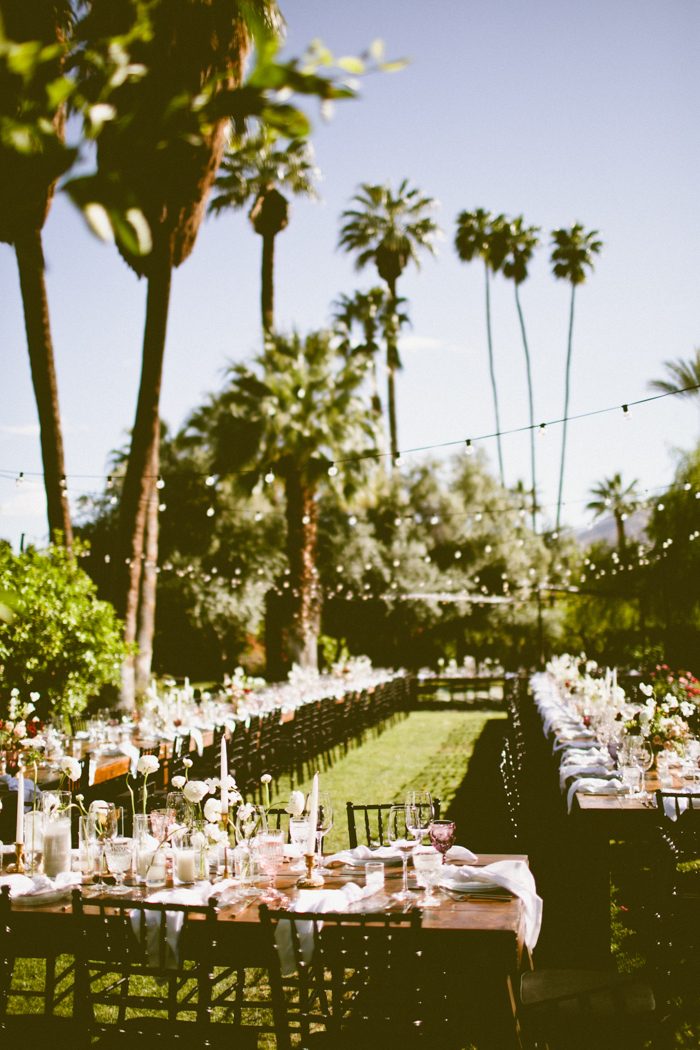 Our colors were a combination of metallics andeggplant and deep berry tones mixed with light blushes and pinks. I wanted something that would contrast the greenery of the garden venue and the warm desert.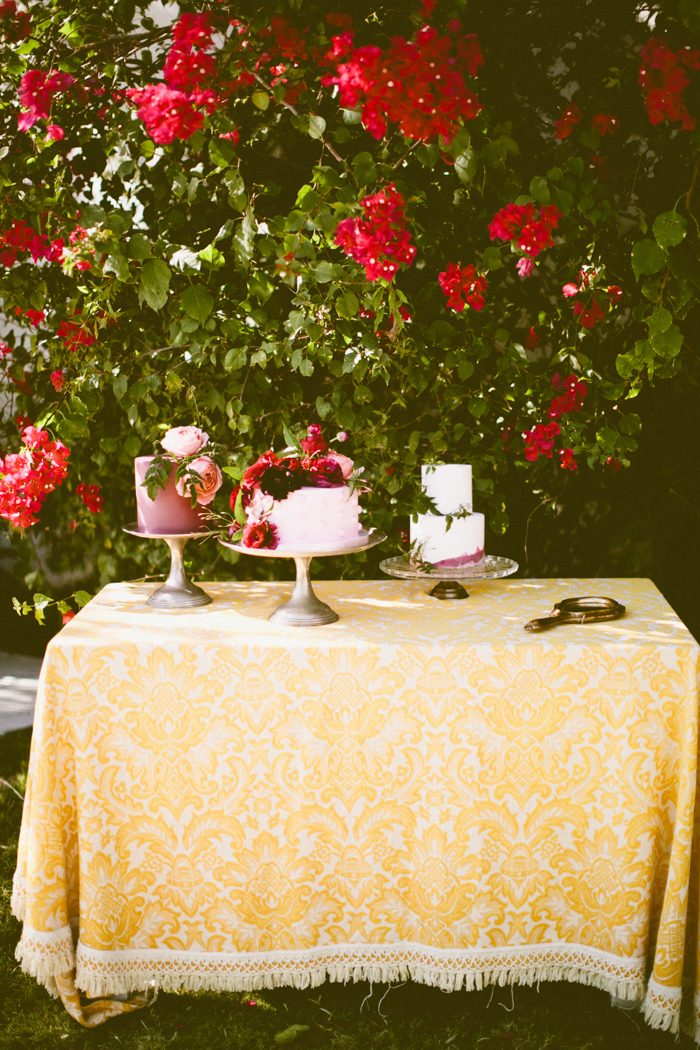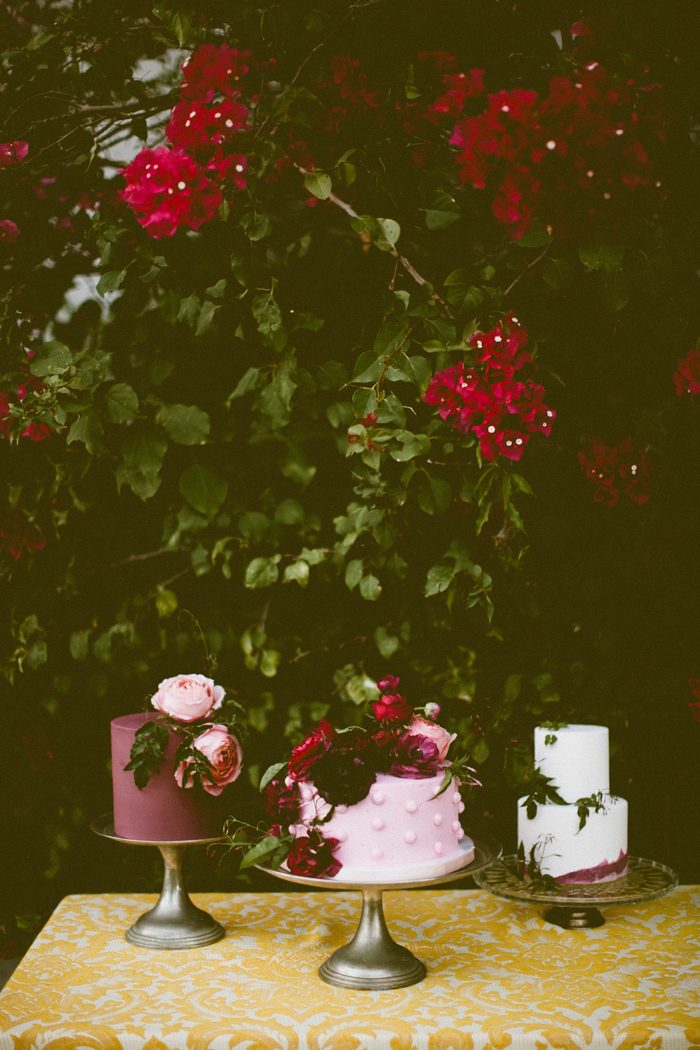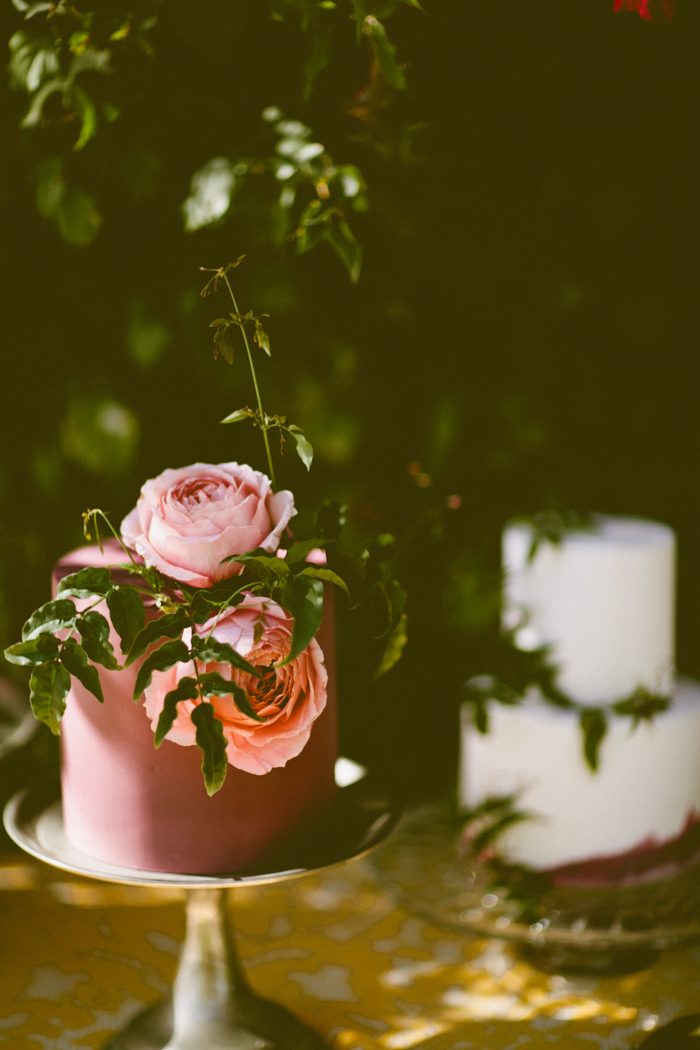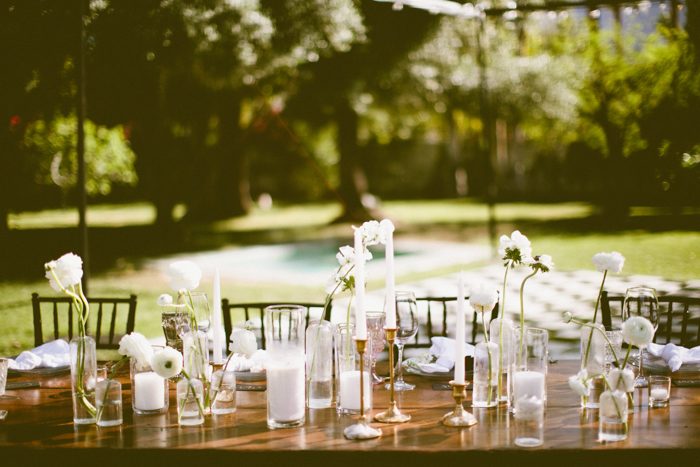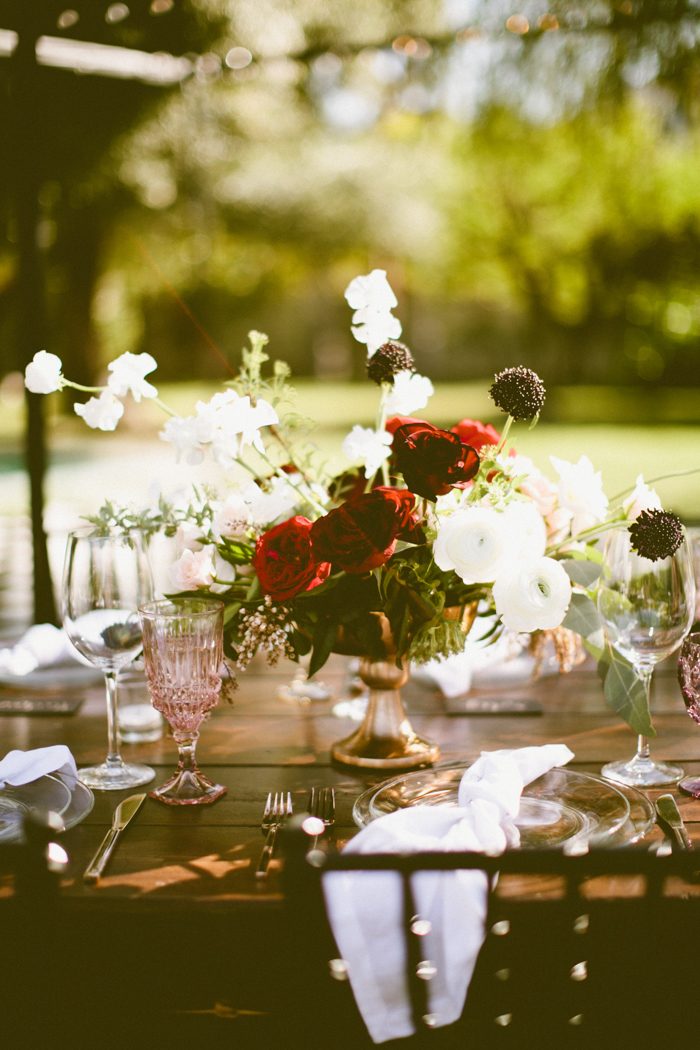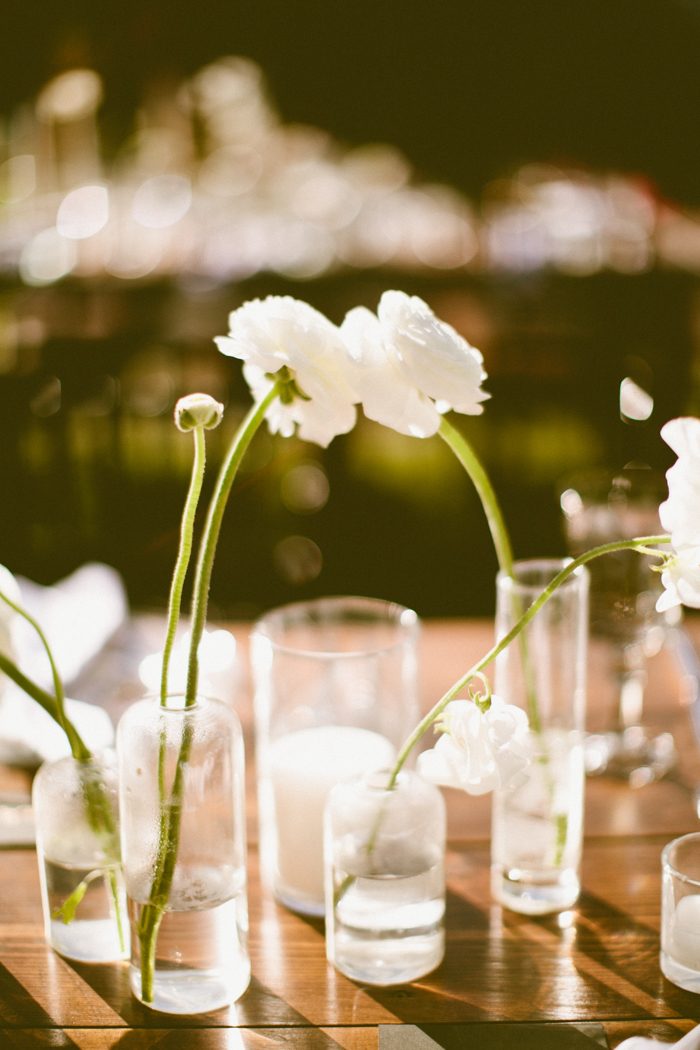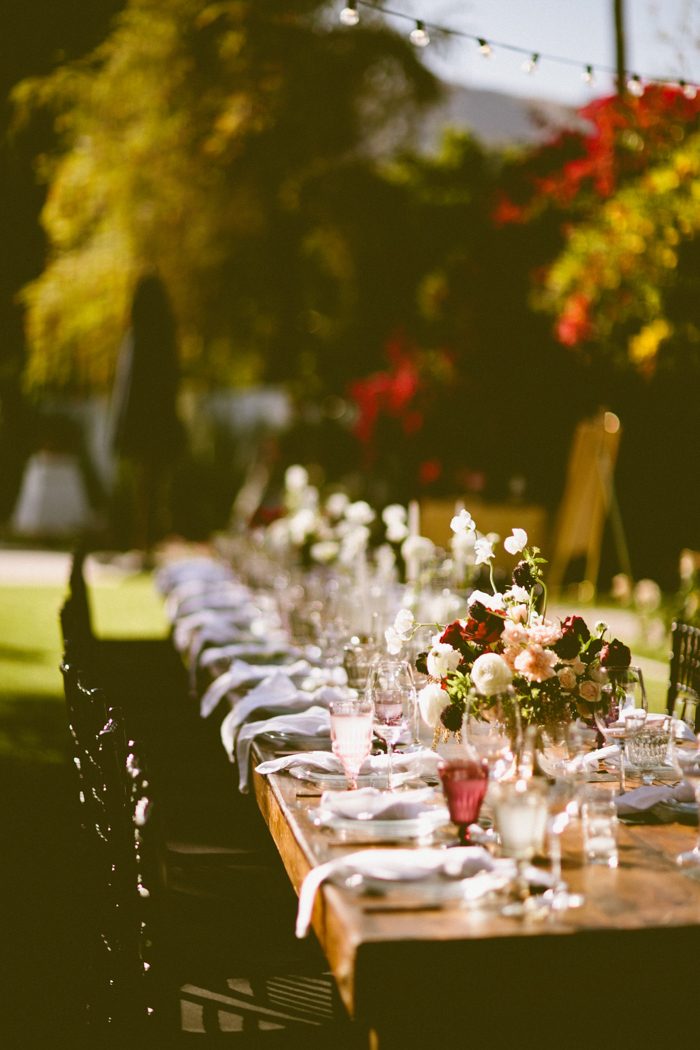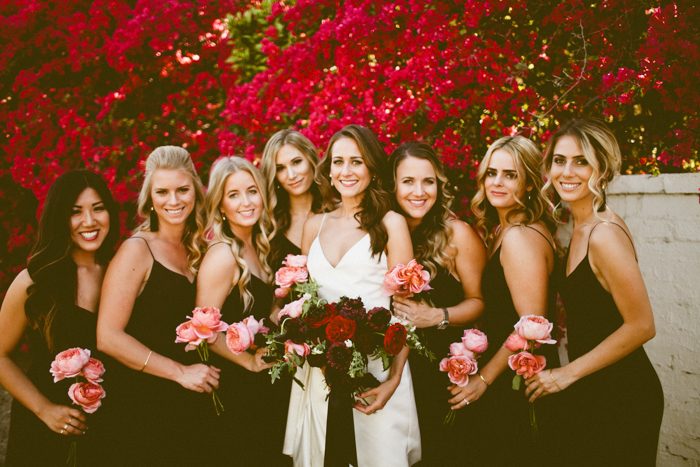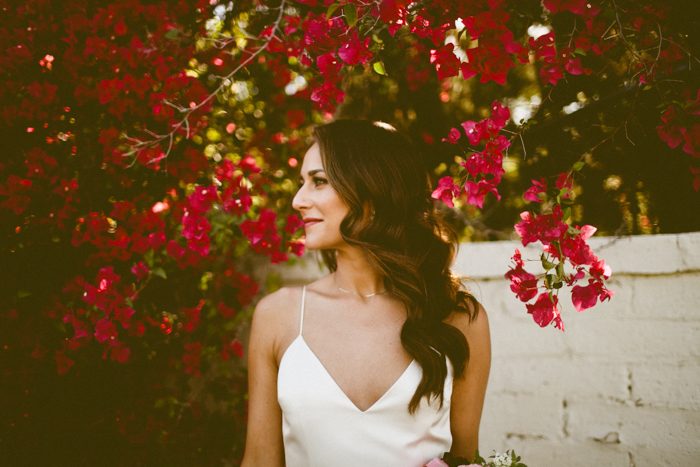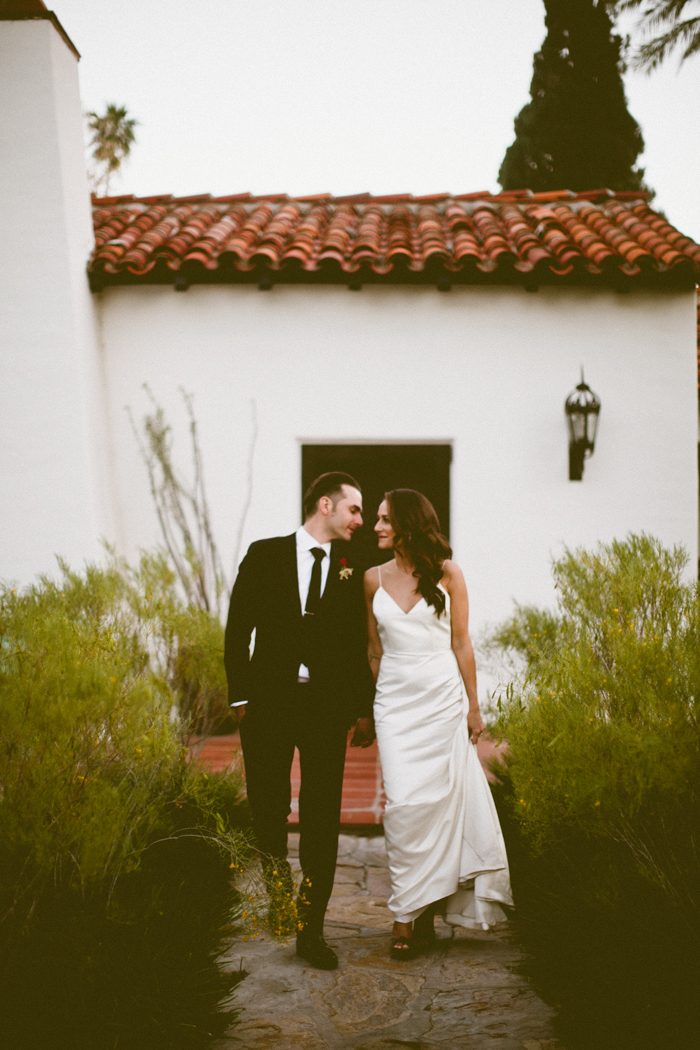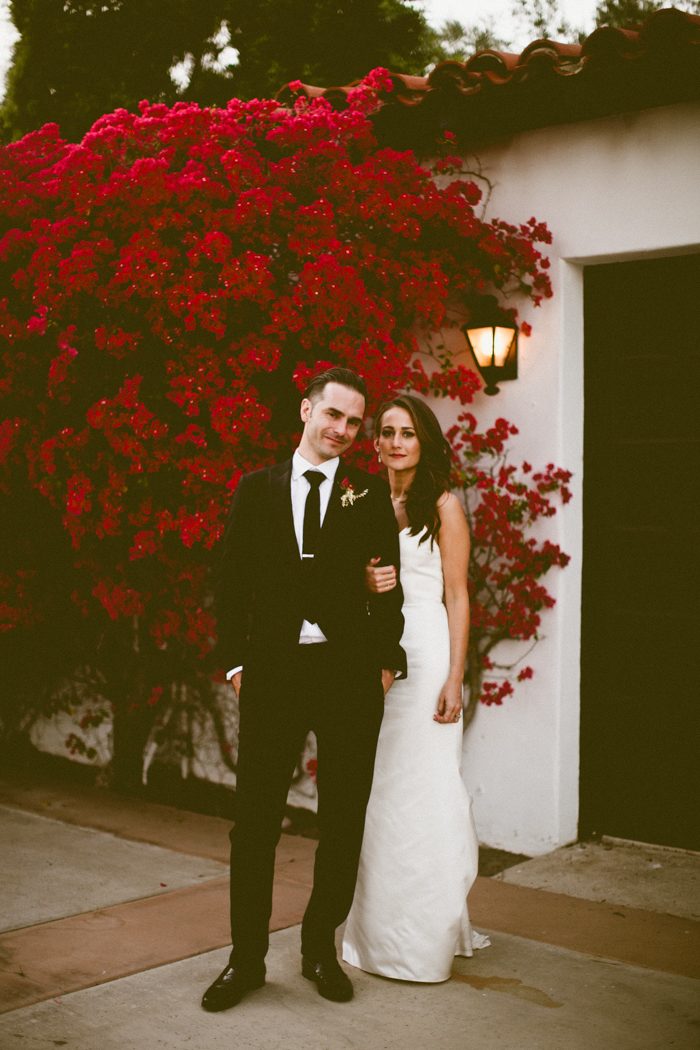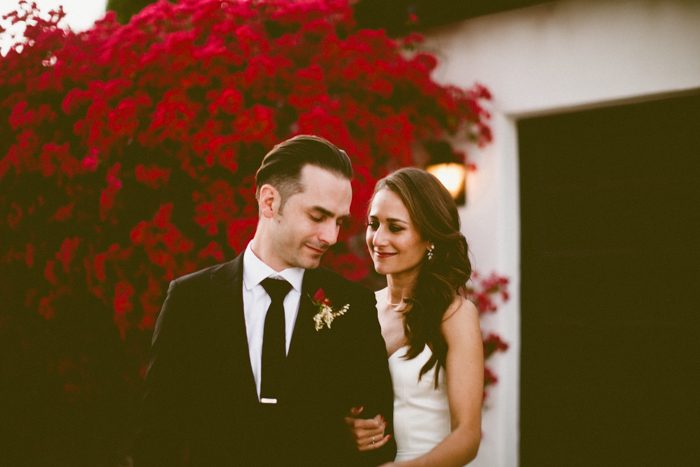 All of our vendors were incredible, but I'd say without a doubt our photographer, videographers, andwedding planners were the backbone of our wedding. You really can't mess around when it comes to picking your wedding photographer – its one of the most important decisions you'll make. Andria was without a doubt one of the best decisions we made. She brought a fun factor, a calming cool, a sassy and awesome force that you need to guide the day. She made me feel like I was hanging out with a close girlfriend all day – one close enough to capture very intimate moments with the most incredible eye. The images she created were works of art, and there is no adjective in the dictionary that could describe how much I love them.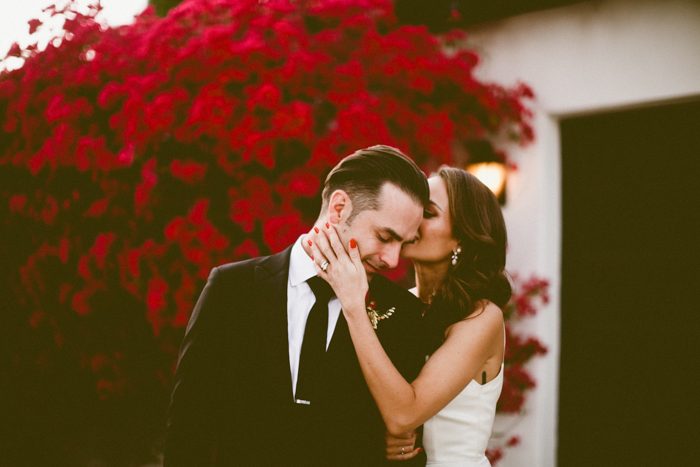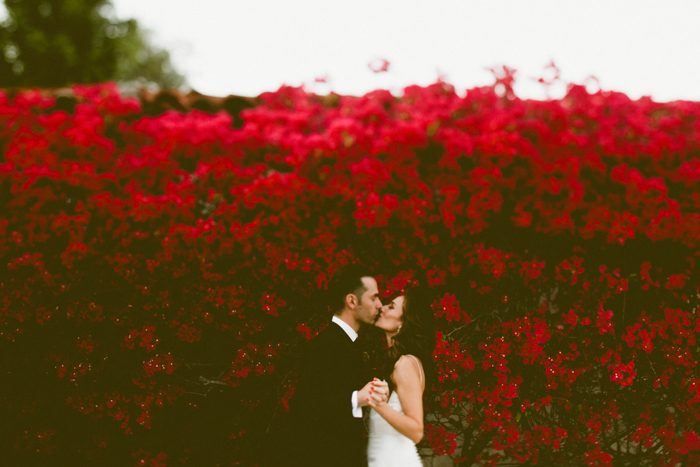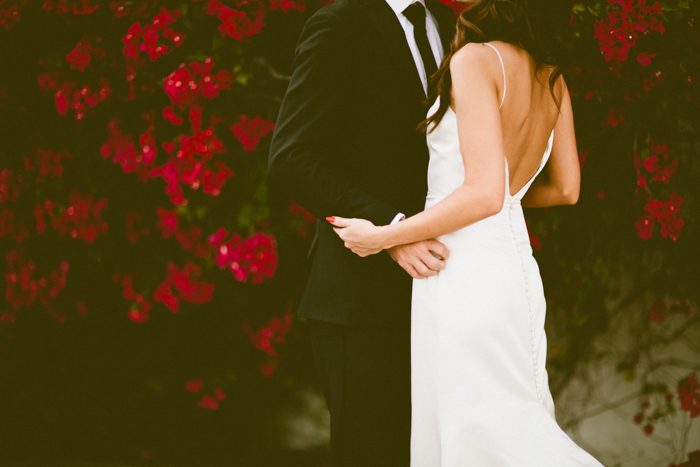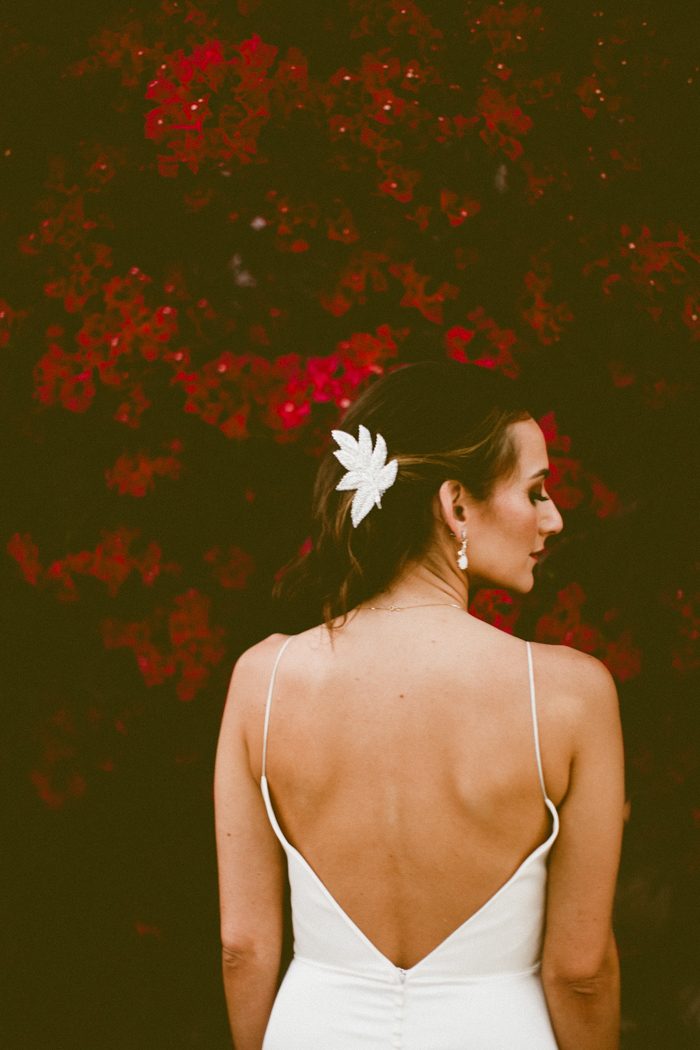 Processional: ''Wild Horses' The Rolling Stones
Recessional: 'Let's Dance' David Bowie
First Dance with groom: 'Myth' Beach House
First Dance with dad: 'Lips Like Sugar' Echo & The Bunnymen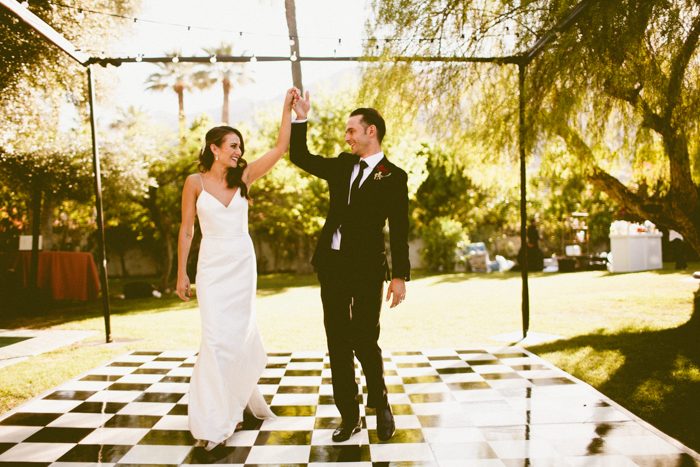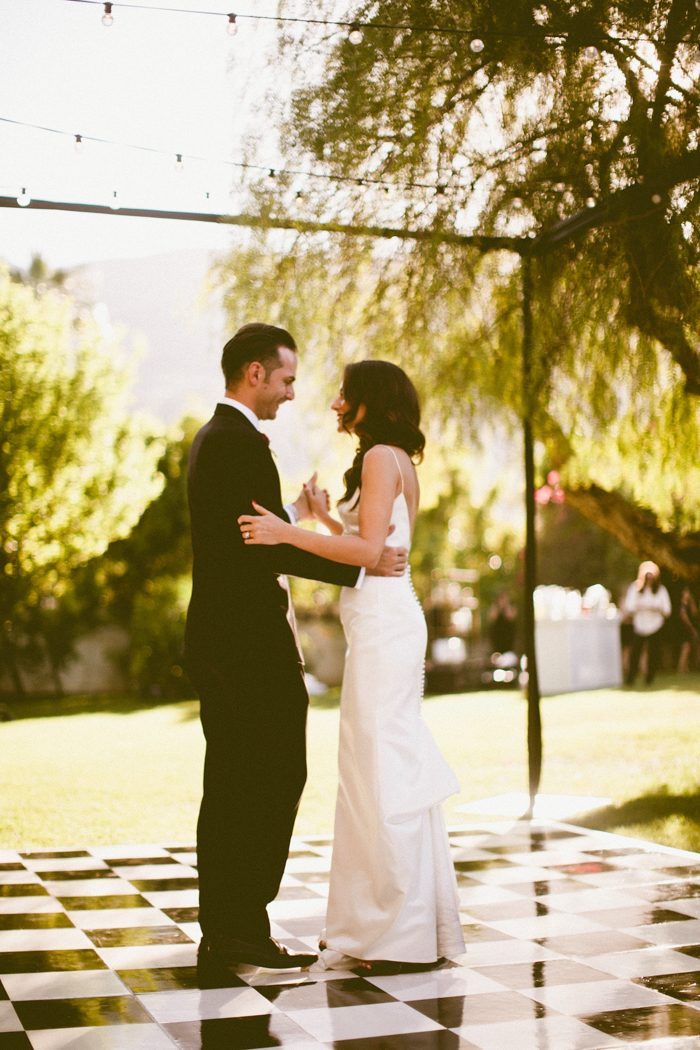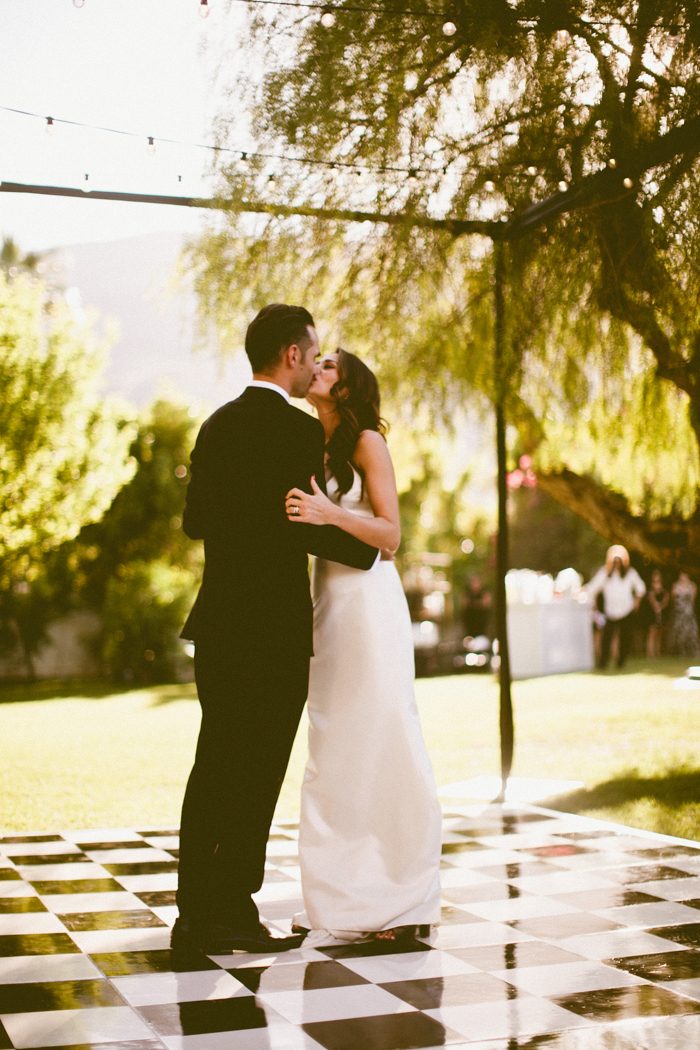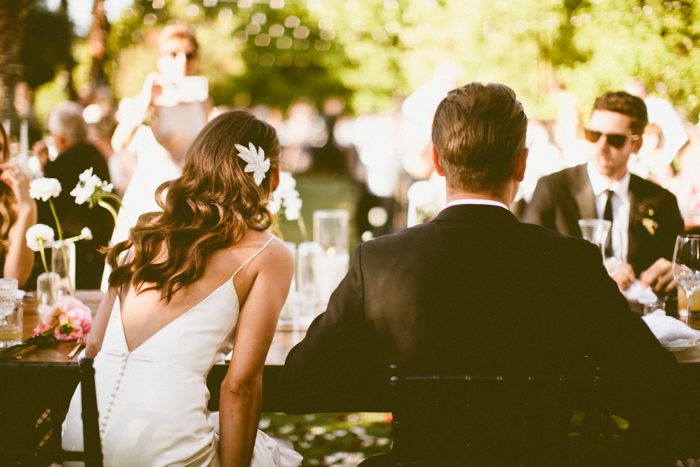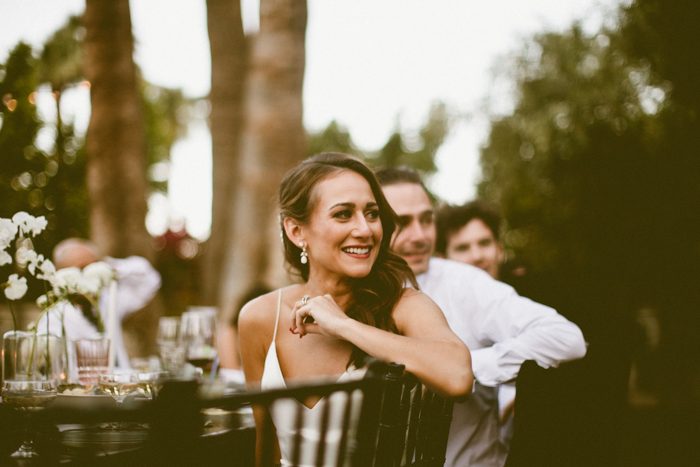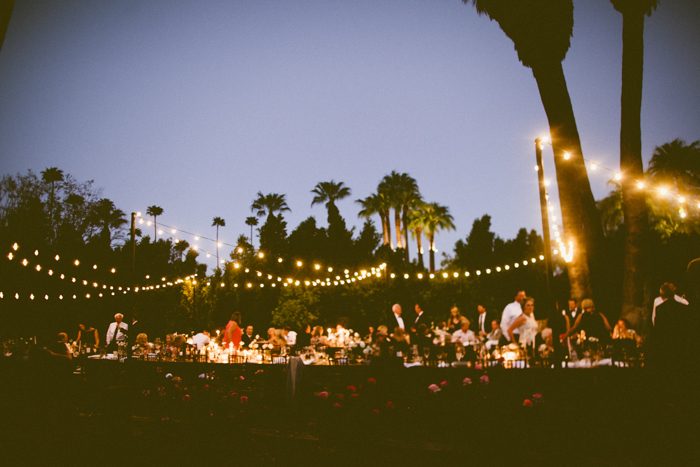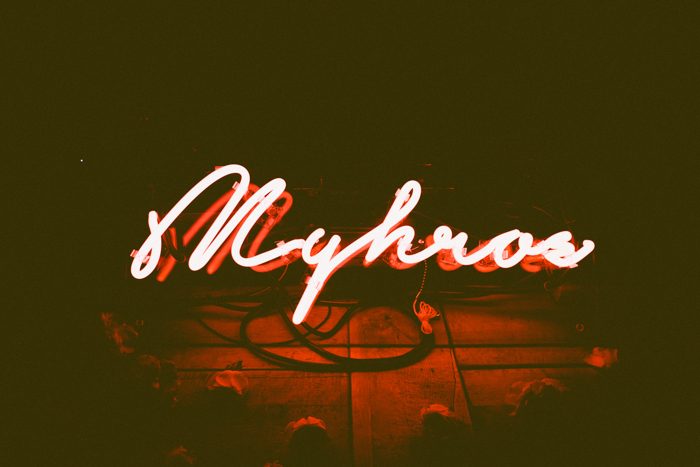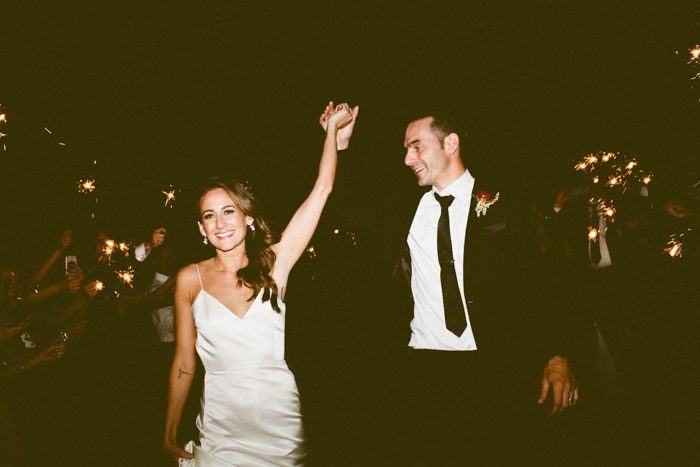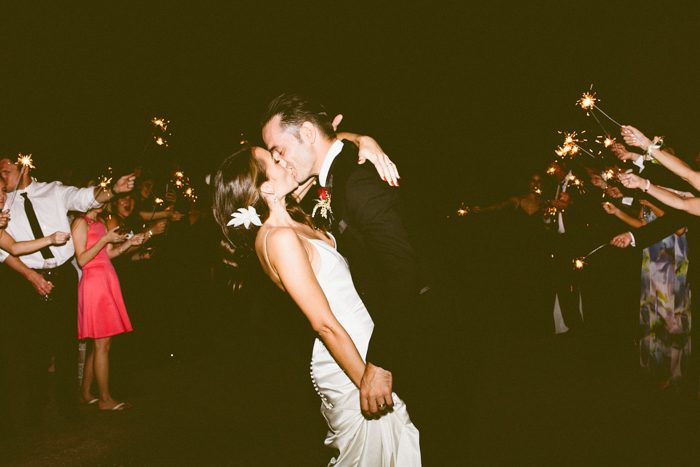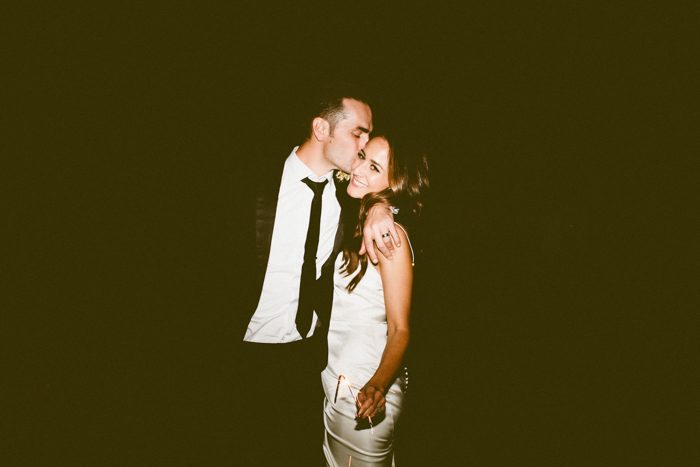 Congratulations to Casey and Erik and special thanks to Andria Lindquist for sharing this incurably glamorous wedding with Junebug! For more stylish desert wedding inspiration, check out this intimate desert wedding in Arizona, full of thoughtful details and love!