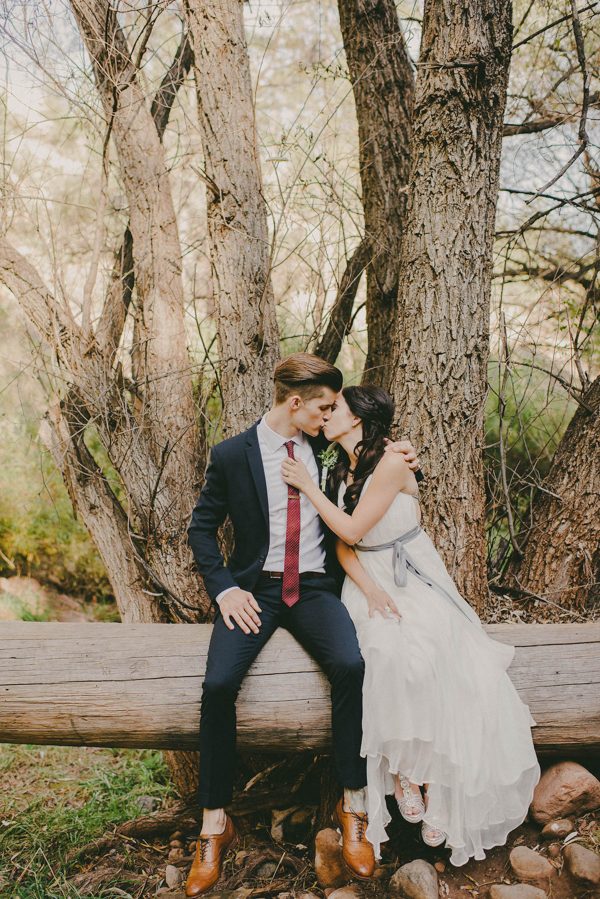 Judging from this campground wedding's tall trees and log cabins, we'd think this gorgeously forested venue was in the middle of a mountain range! Jonnie and Garrett knew they wanted destination vibes with the convenience of sticking around in their home state of Arizona, so they chose Tonto Creek Camp for its seclusion and natural beauty. Trendy industrial vibes, a maroon and gray palette, and geometric metallic accents everywhere turn this gorgeous wedding into the couple's own uniquely decorated event. Jonnie and Garrett are both wedding photographers who we totally love and have featured in the past, so it's no surprise that they chose the stellar photography team This Rad Love to capture their day!
The Couple:
Jonnie and Garrett
The Wedding:
Tonto Creek Camp, Payson, Arizona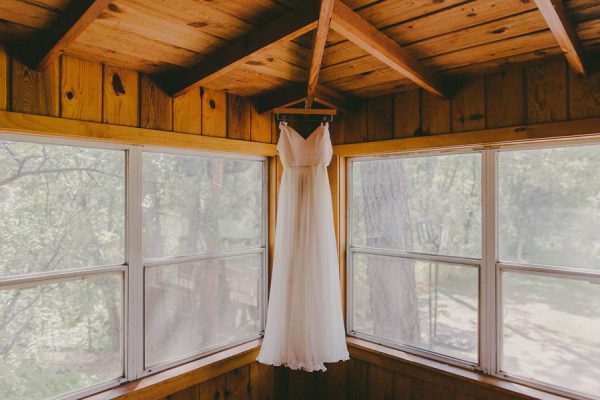 We wanted something that isn't typical to Arizona and felt like a little getaway. Our venue was a summer camp in the middle of the forest which was perfect!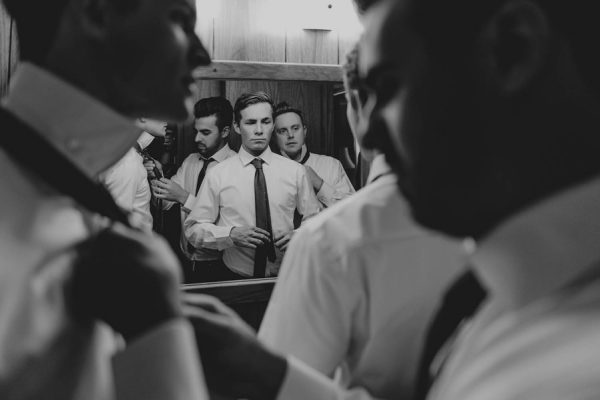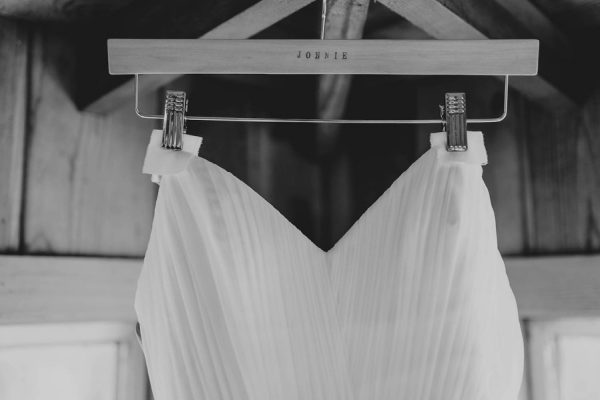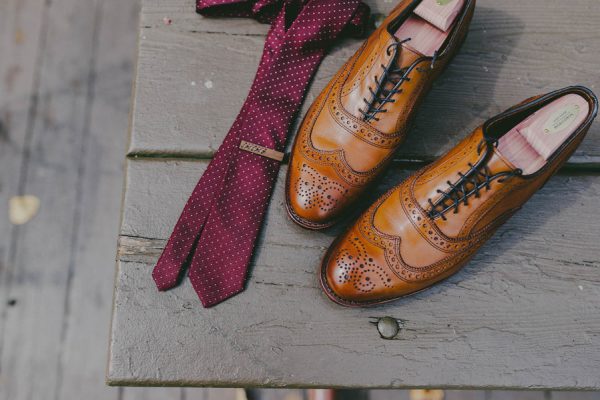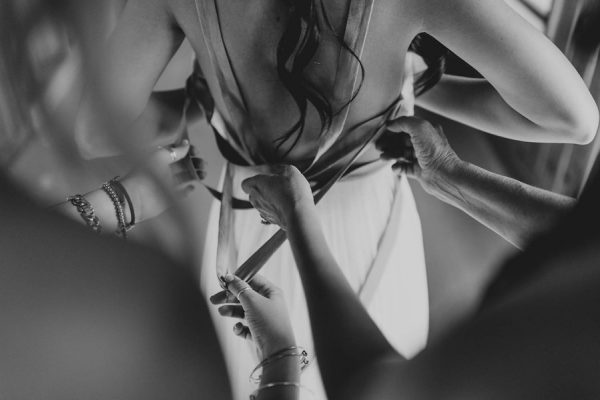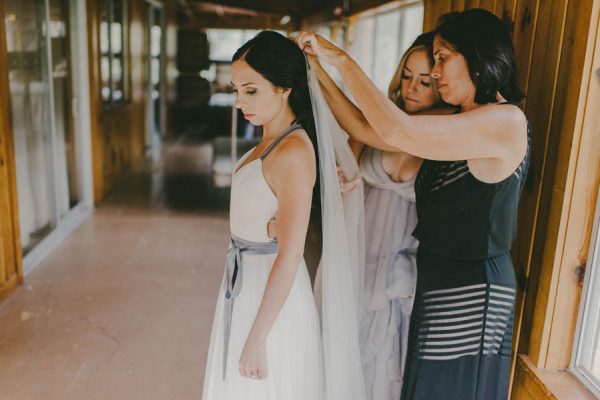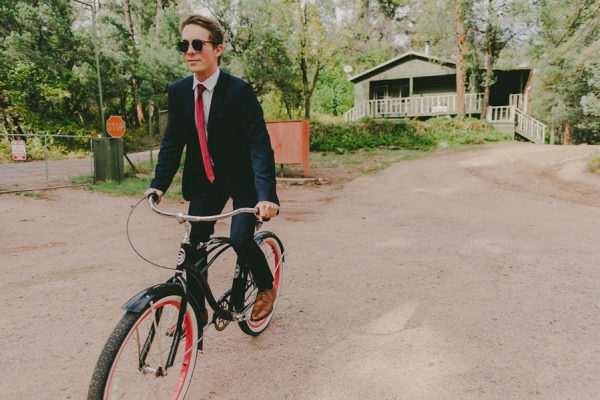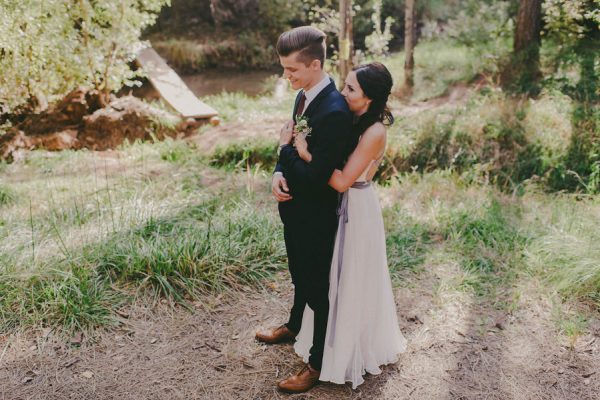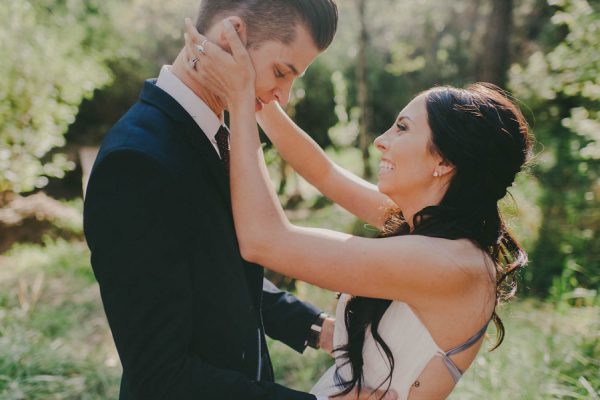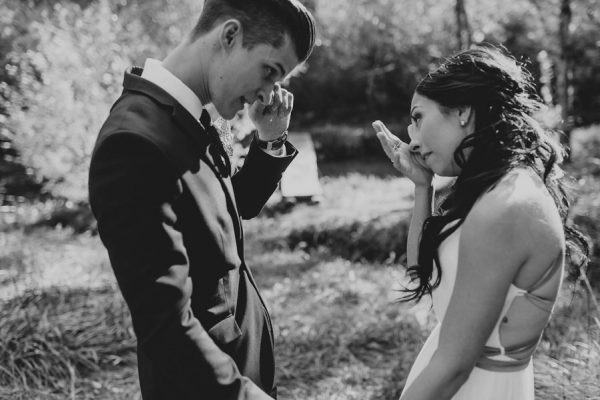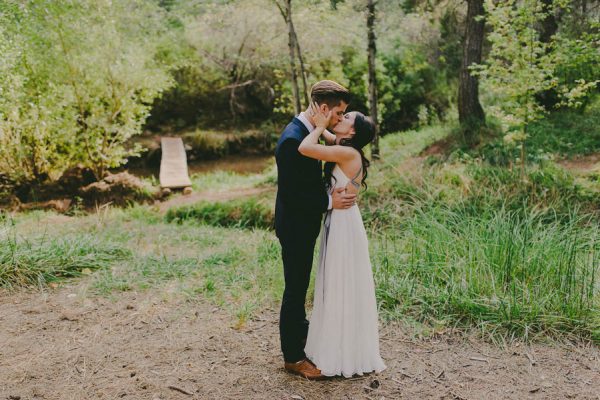 I had a really hard time choosing my wedding dress. I felt like I couldn't find a dream dress! I deciding to go the custom route and design it with a local wedding dress designer. It was such a fun process and so beautiful day of! I loved the grey ribbon that added the industrial touch to my dress. I also insisted on wearing my turquoise rings! I don't go a day without them and couldn't imagine not wearing them on my wedding.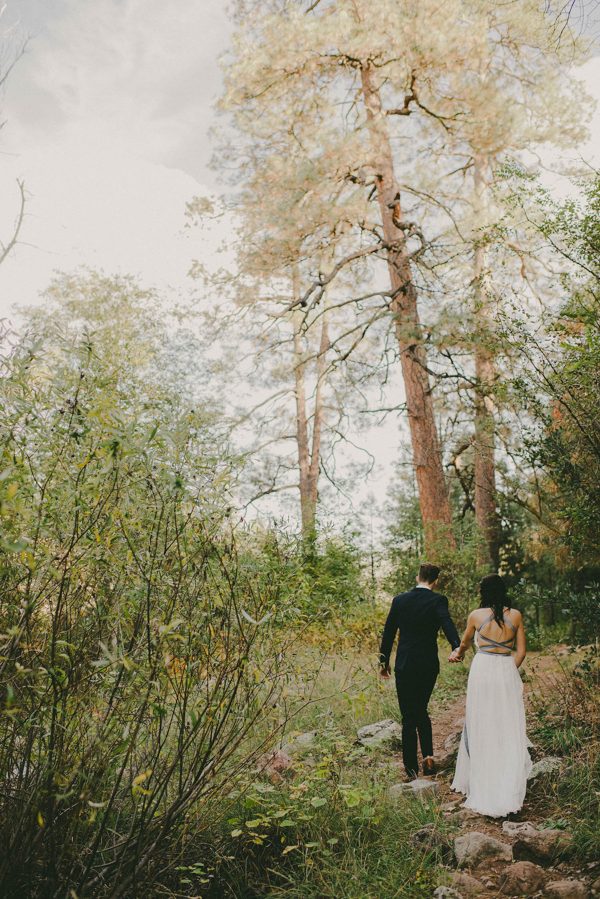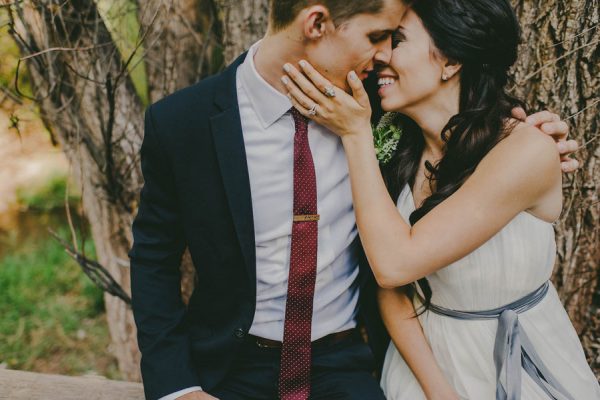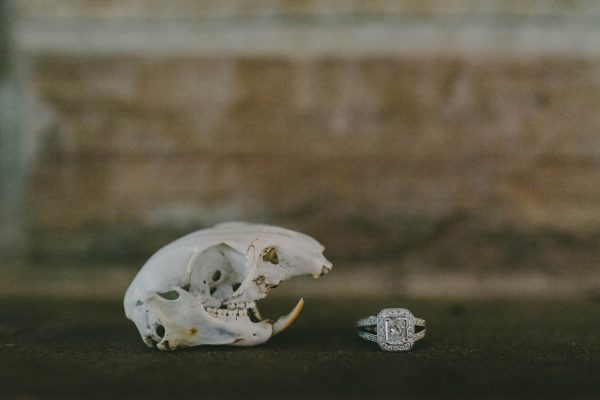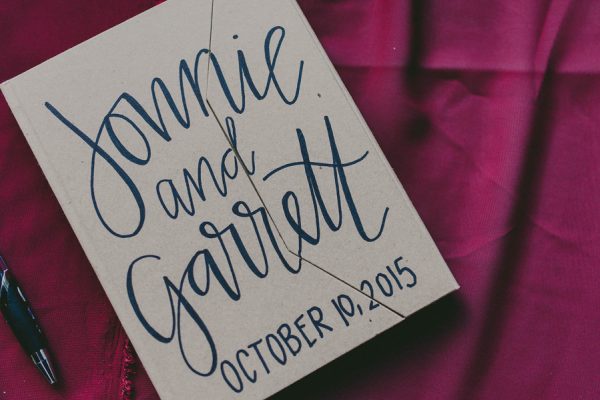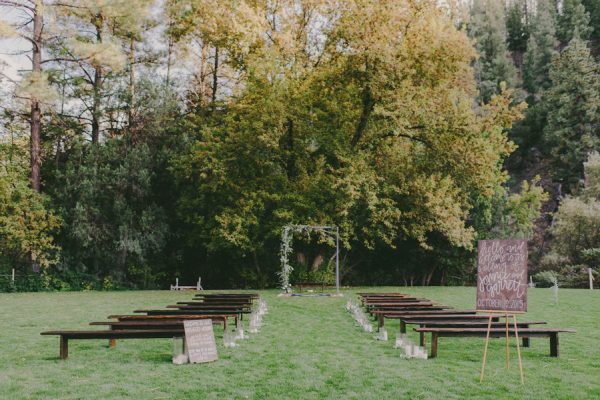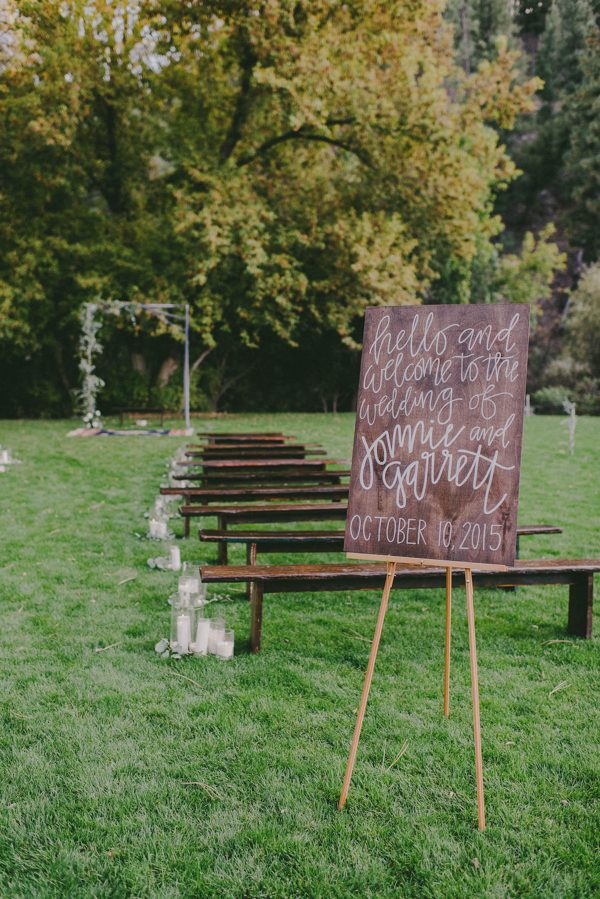 Doing an unplugged ceremony was one of the details we insisted on because we knew it would allow our guest to experience the moment with us, instead of through a screen. One of my favorite memories was walking down the aisle and seeing every ones faces filled with joy and emotion instead of an iPhone snapping photos.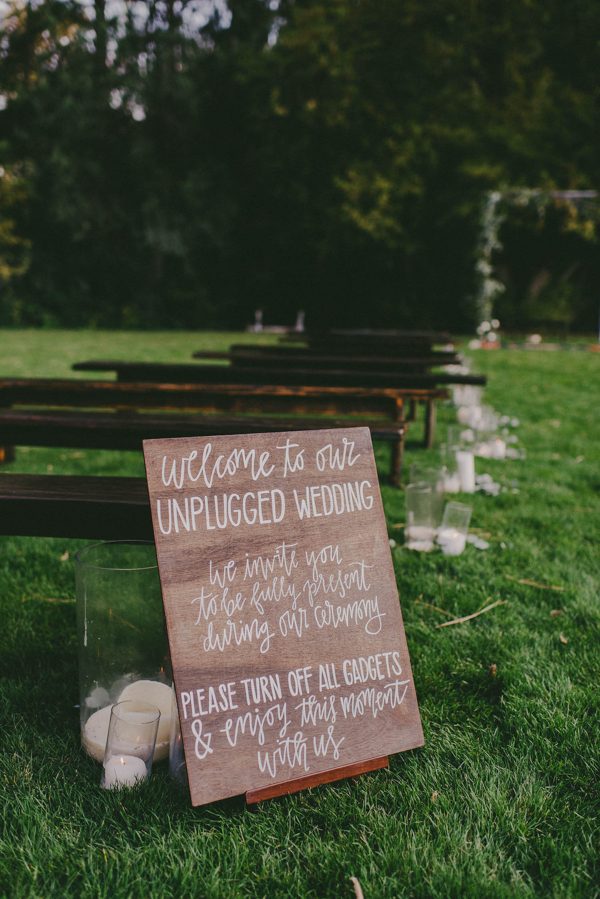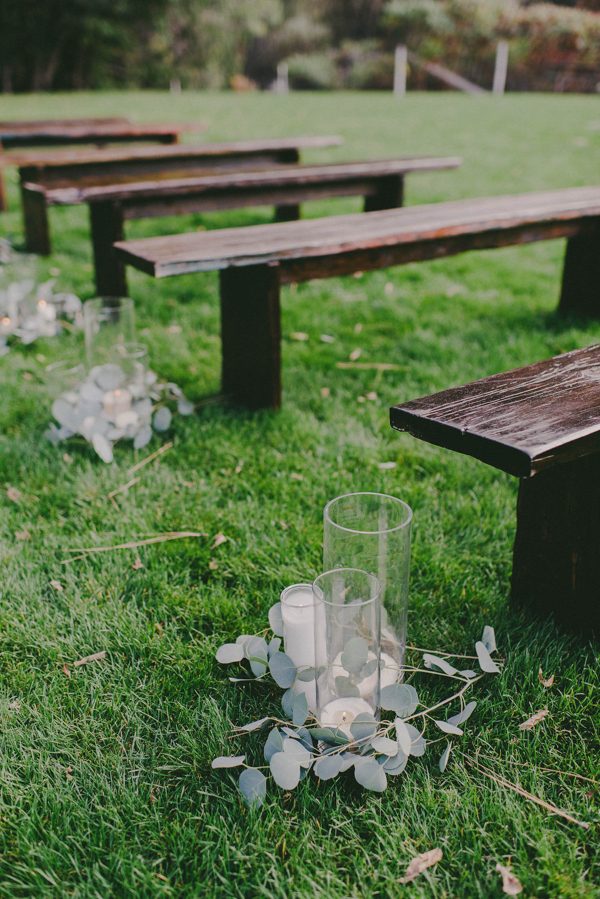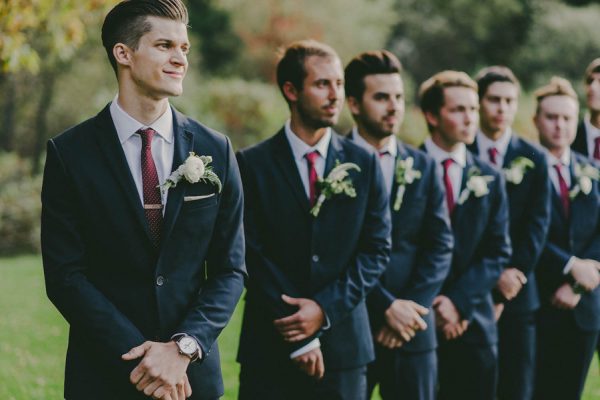 We did a group prayer with our bridesmaids and groomsmen. We all huddled at the altar and let our closest friends bless our marriage. It was so emotional and beautiful! We also did really untraditional songs!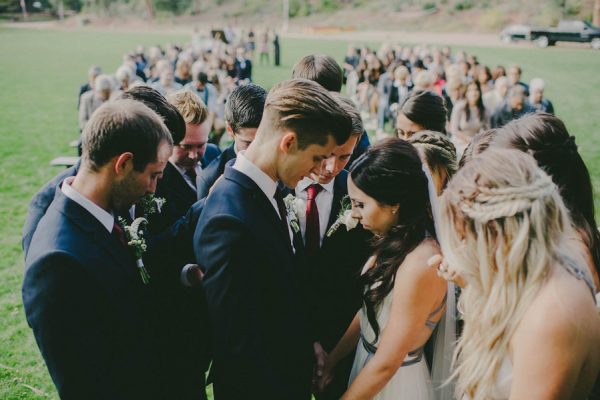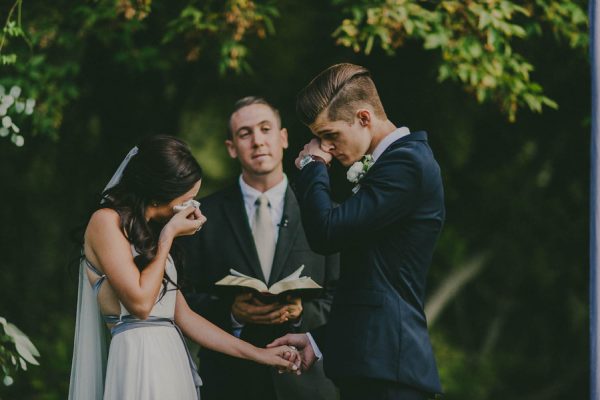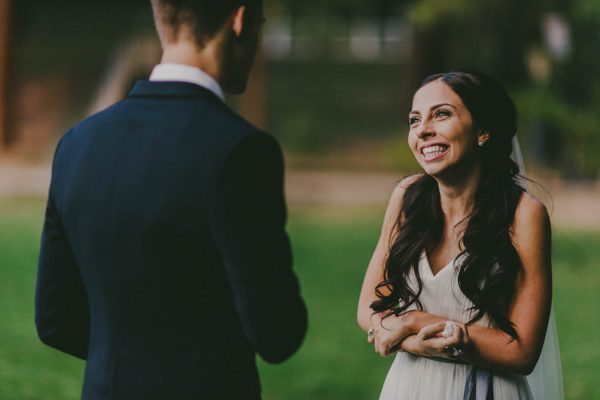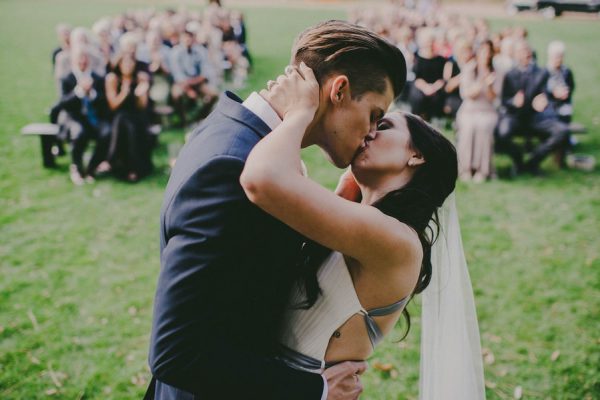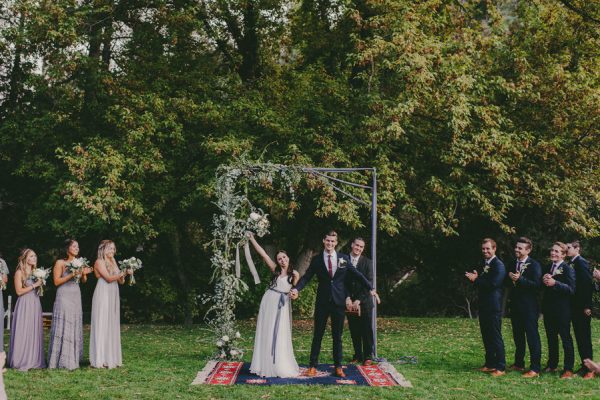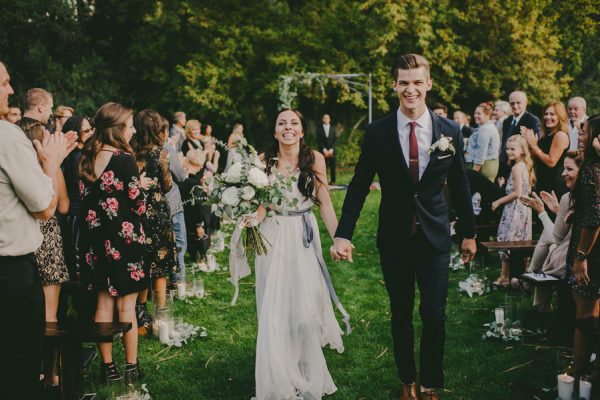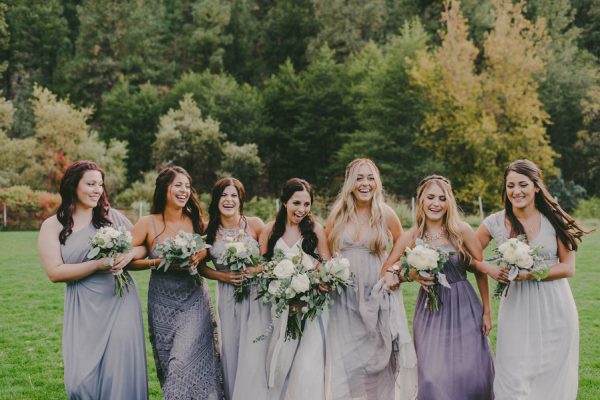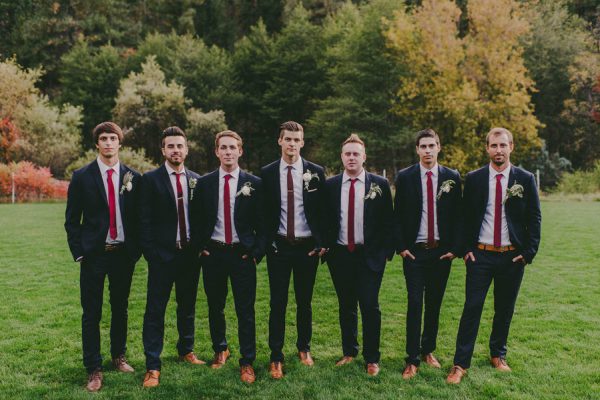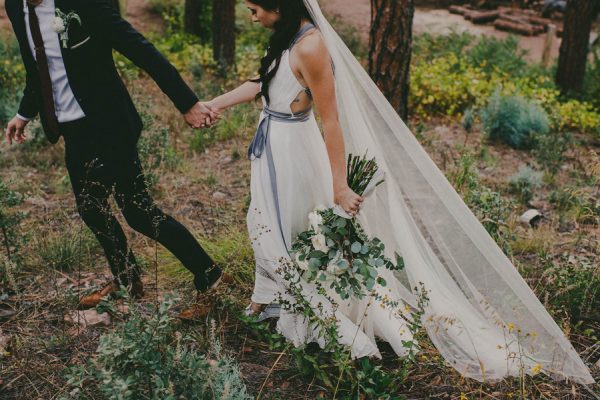 Some of the best advice I received during planning was to remember that even when everything seems messy or stressful, take a step back and look at the bigger picture. This day is all about you and your love getting married and starting the most amazing adventure together.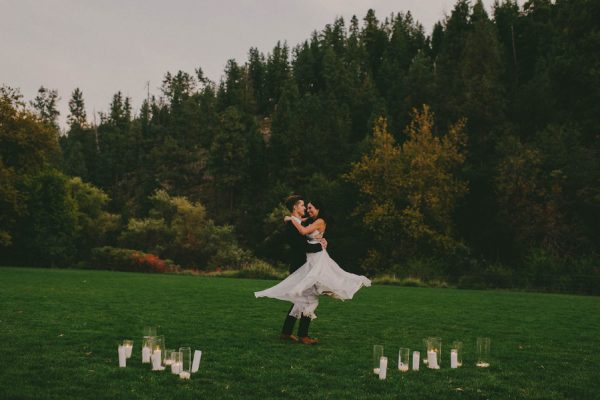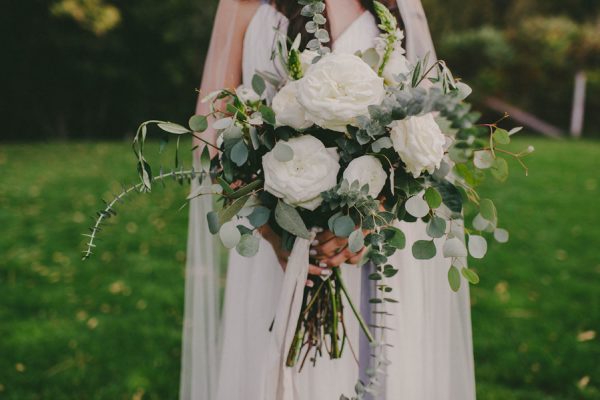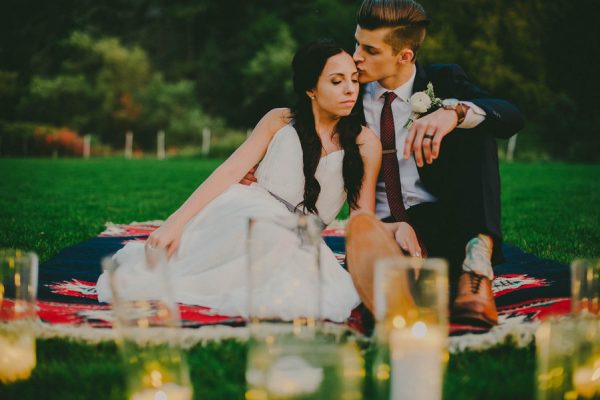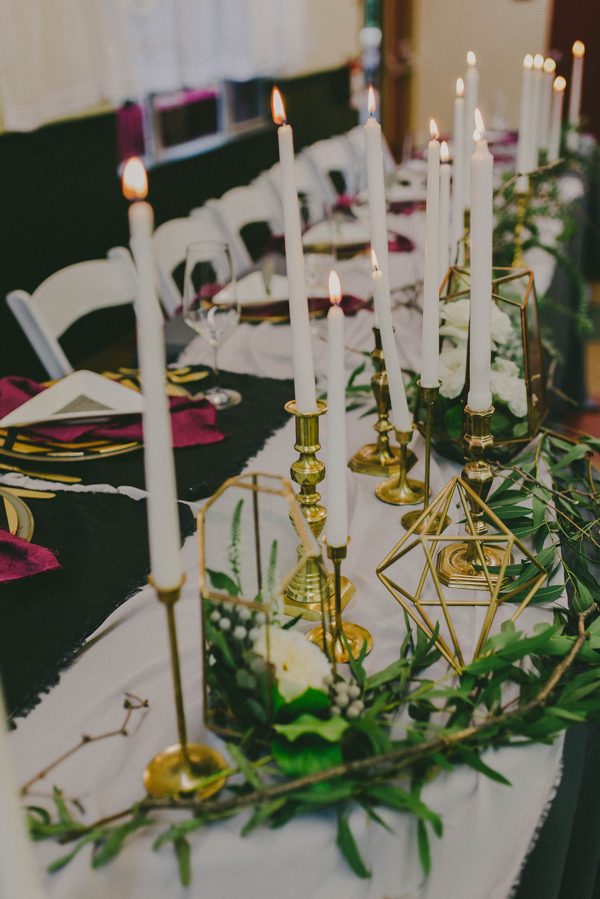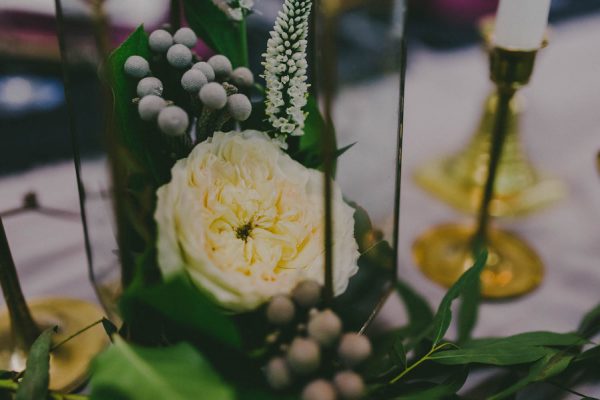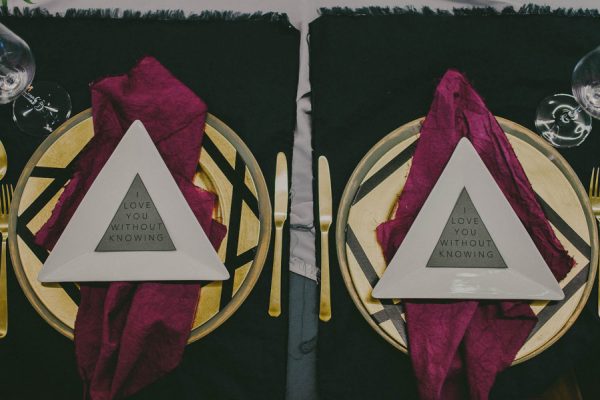 One of the most important things for us was keeping our wedding intimate. Having personal relationships with each one of our guests was huge. We kept the guests list smaller and made sure to include opportunities to make memories with the people we loved on our special day!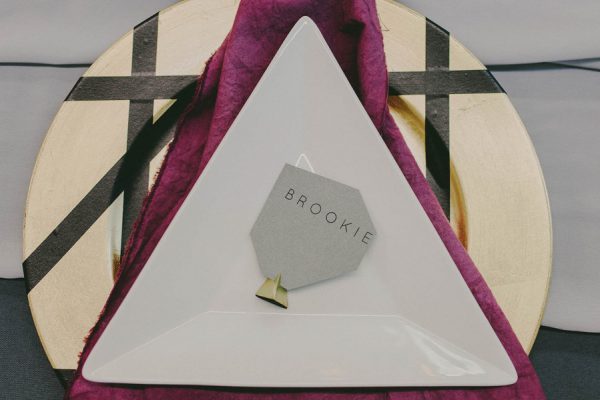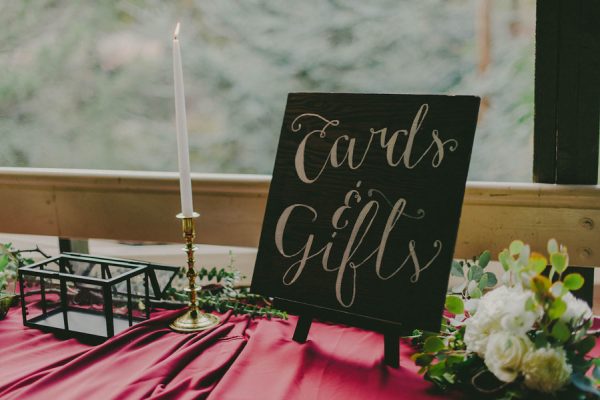 I looked through all of my wedding inspiration and found a common theme which was geometric shapes and metals. That's when we decided that "edgy industrial" would be our perfect theme! Shades of grey, maroon and navy. Garrett's favorite color is maroon and I love dark grey! We figured out how to put them all together and match our industrial theme.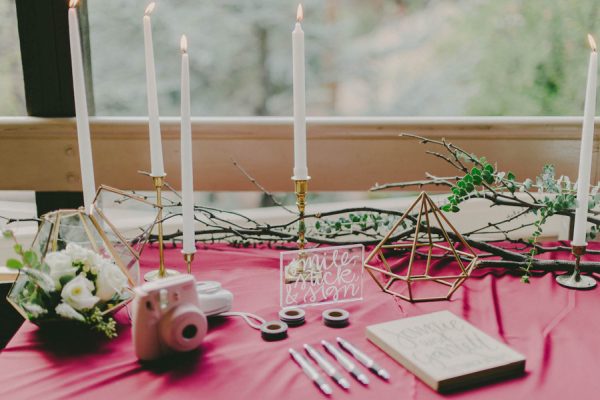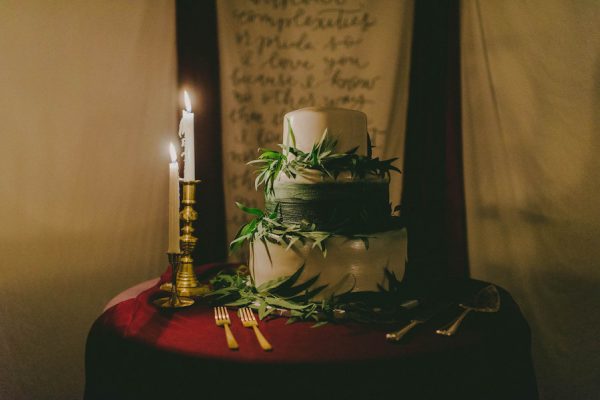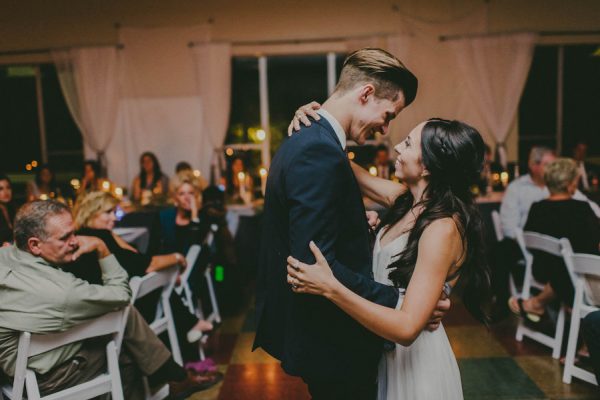 Processional: Sleeping at Last – Every Little Thing She Does is Magic
Recessional: Katy Perry – Teenage Dream
First Dance: Ed Sheeran – Tenerife Sea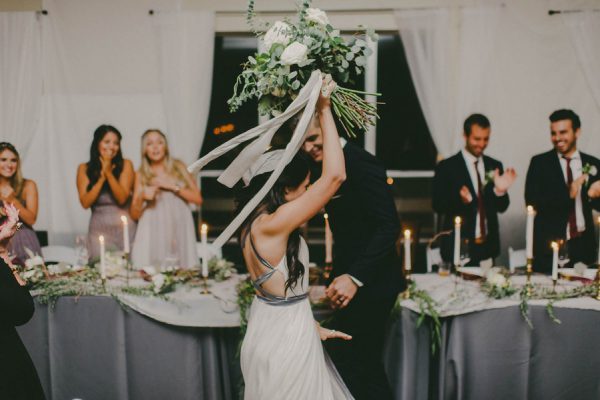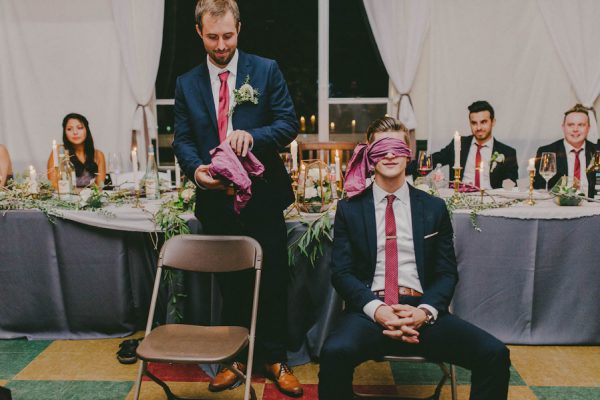 Our favorite memory was when I sang for Garrett at our reception. I was a touring musician growing up and performing is always where I'm most comfortable. I knew that writing a song and singing it to him would be the most personal way for me to say how much I loved him on our wedding day. Only my parents knew I'd be singing so you could definitely say it was an emotional moment for everyone.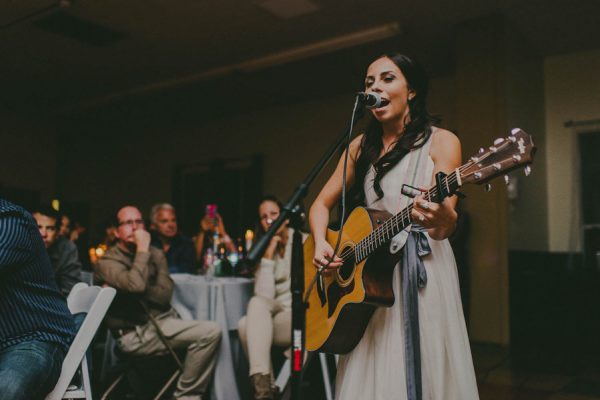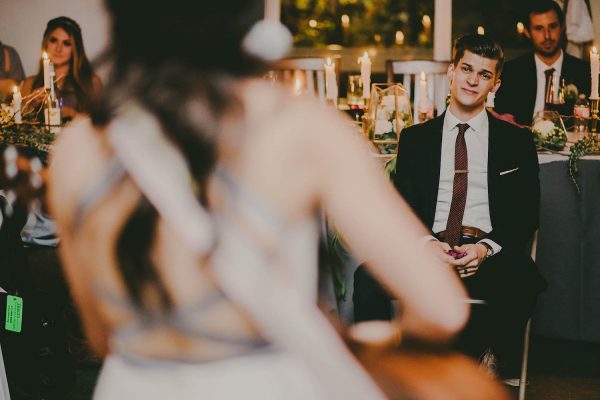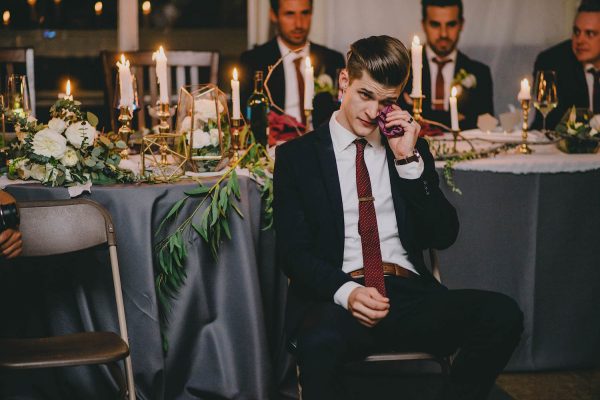 We gifted personal s'more making kits with a custom painting of us in our wedding attire. With our ceremony being unplugged, we wanted the guests to have a little keepsake from the day which is why we did the painting. Our guests were able to make their s'mores around the campfire on the way out of the reception.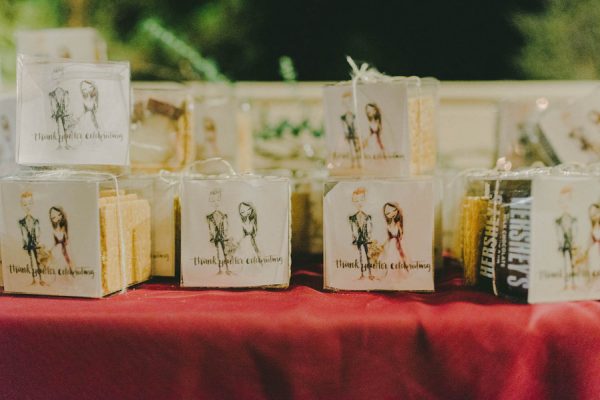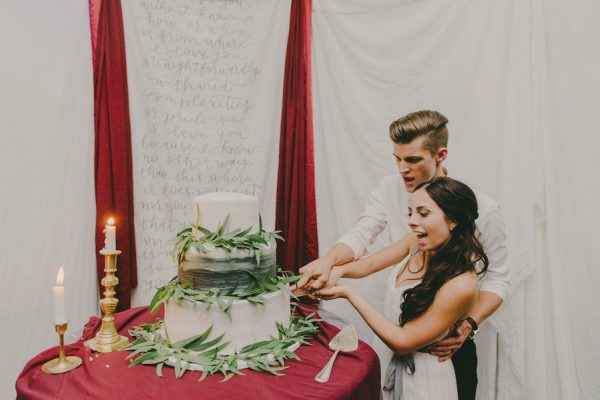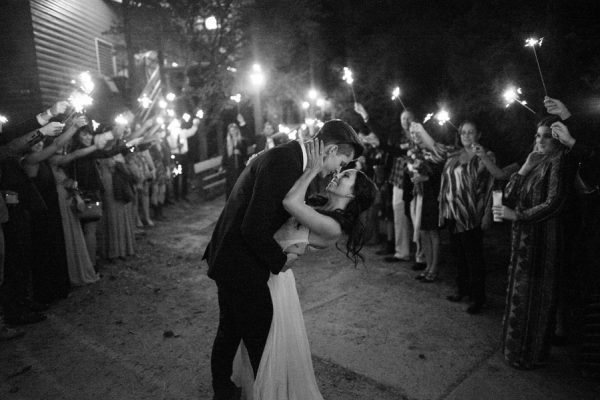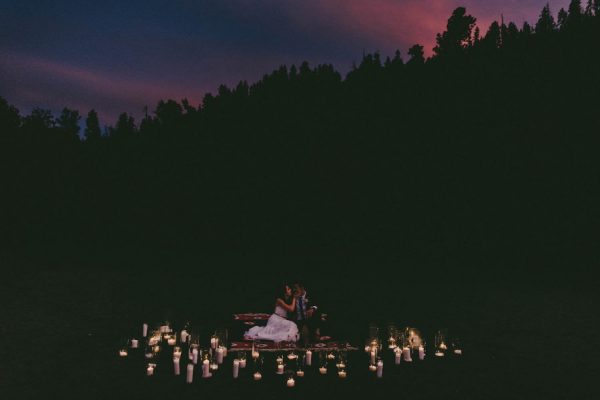 Congratulations to Jonnie and Garrett, and a huge thanks to This Rad Love for sharing their wedding with us! Love this couple's trendy style? Then you've got to see this Southwestern desert wedding inspiration in Phoenix shoot that they both worked on together!