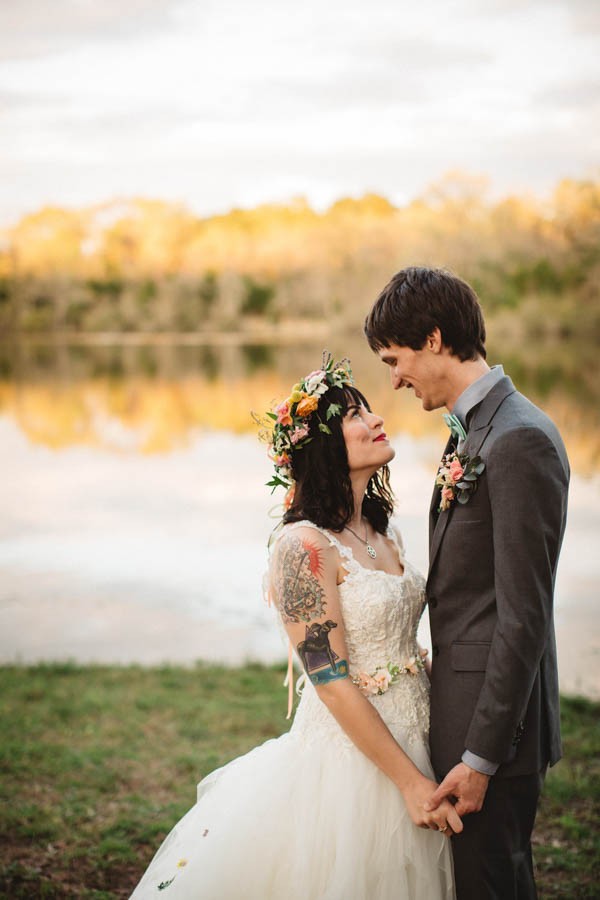 Jennifer and Alex had a hard time finding just the right forested circle venue that they envisioned, but Fort Boggy State Park ended up being everything they were looking for. Having the reception at their family property afterwards also gave guests enough space to pitch a tent and stay to celebrate for as long as they wanted. Transforming the completely untamed, wild nature into their dream wedding venue took a lot of hard work, but it was a bonding experience and a true labor of love. Max & Sam Photography captured every moment from this intimate, woodland celebration, and the DIY decorations and flowers at the reception really made it look like a forest wonderland!
The Couple:
Jennifer and Alex
The Wedding:
Fort Boggy State Park, Centerville, Texas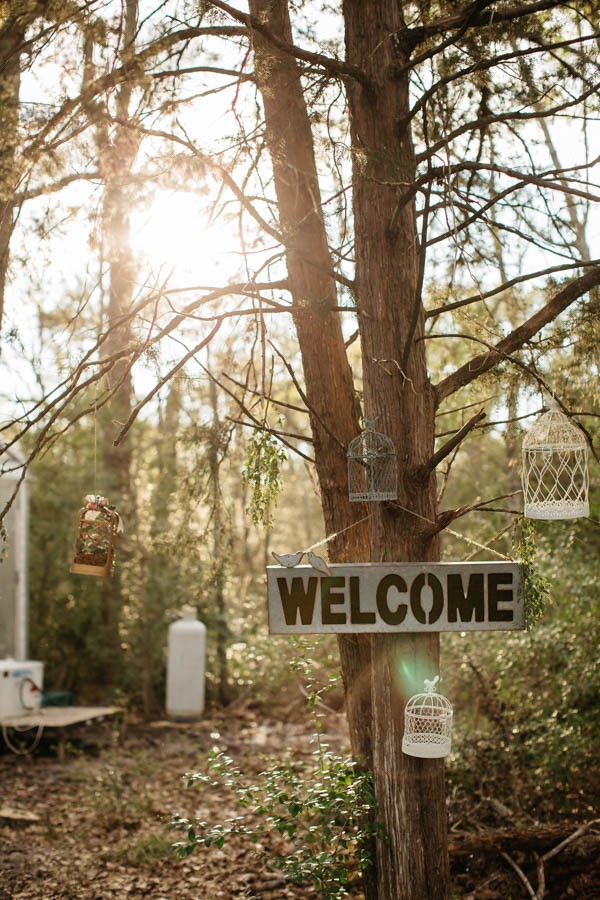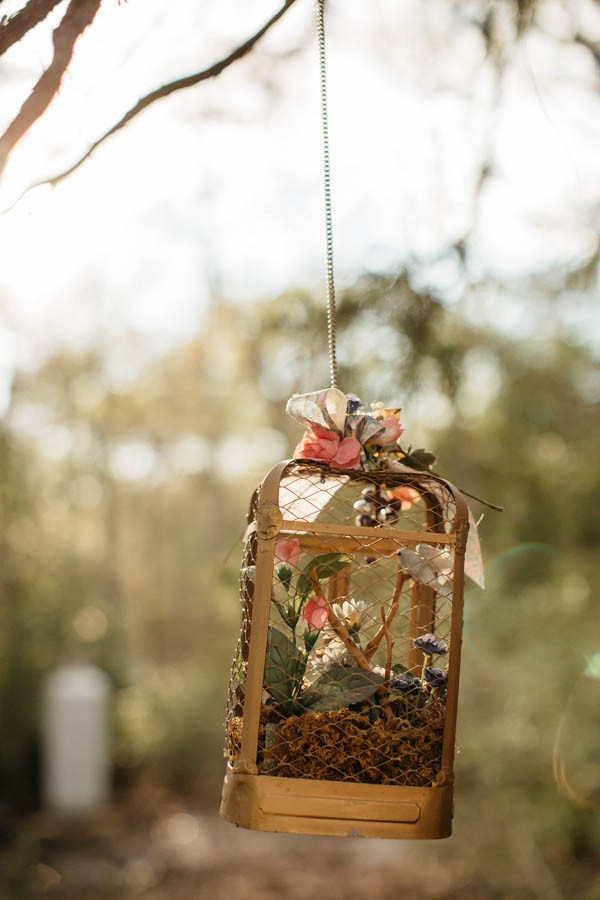 We looked around at many venues, but none of them had the forested circle that I have had in my imagination for so long. They also had such strict time limits, and I wanted a camping-style wedding where everyone stayed and celebrated as long as their heart desired.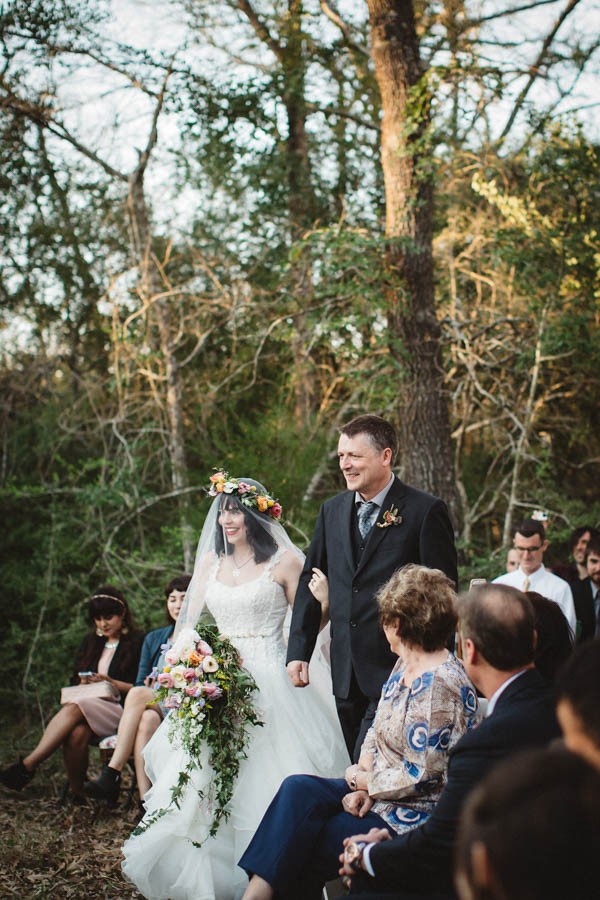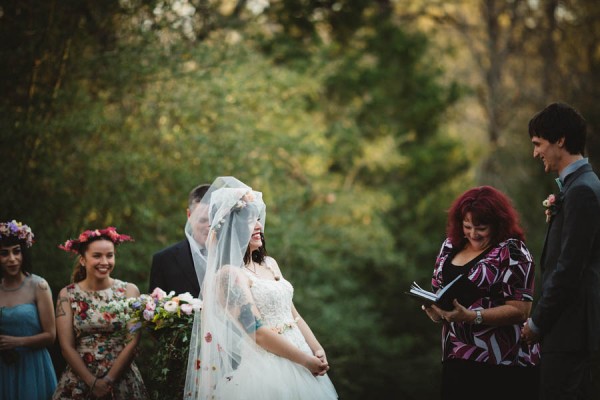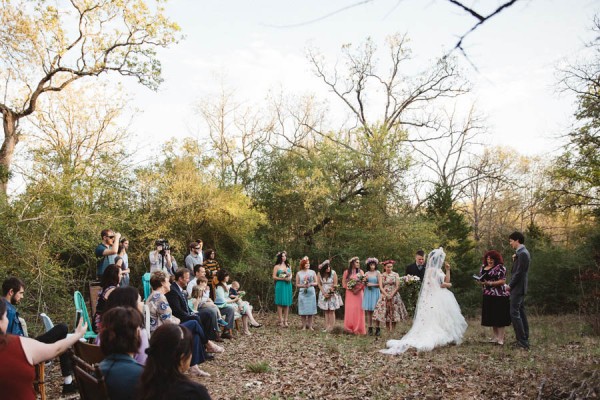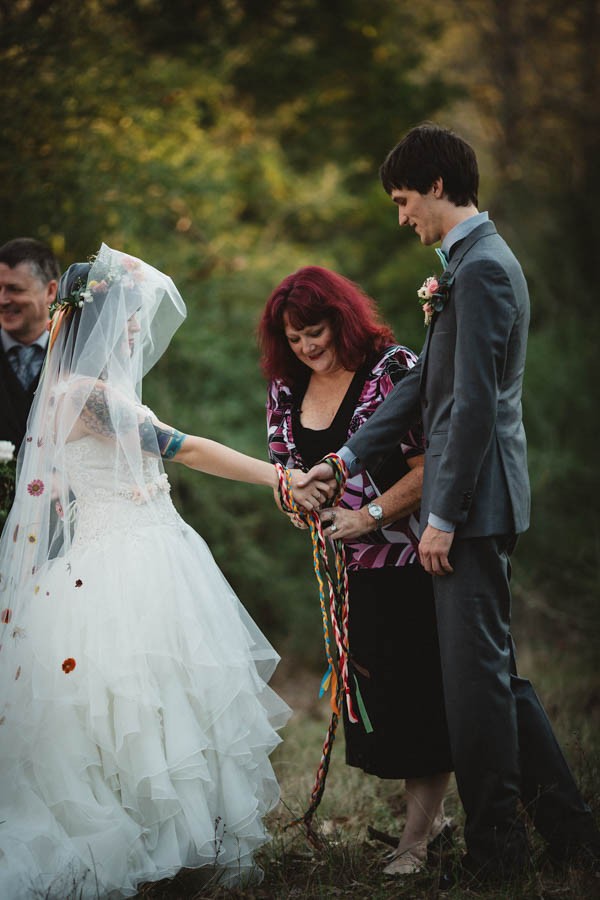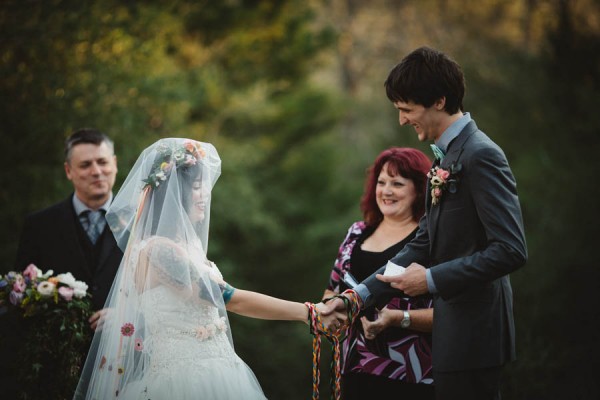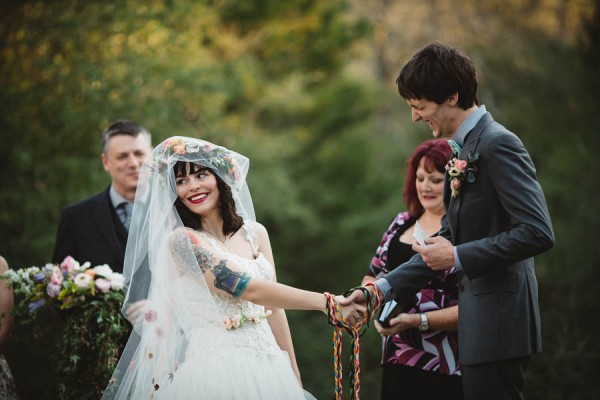 We then thought of the wild idea of my family's property. It was completely untamed, and nobody saw how or believed it would work at first. We were determined it was the best place to have the wedding exactly how we wanted. It ended up being a great bonding experience to be out in nature together doing hard physical work, and it was so rewarding to see it finished in the end.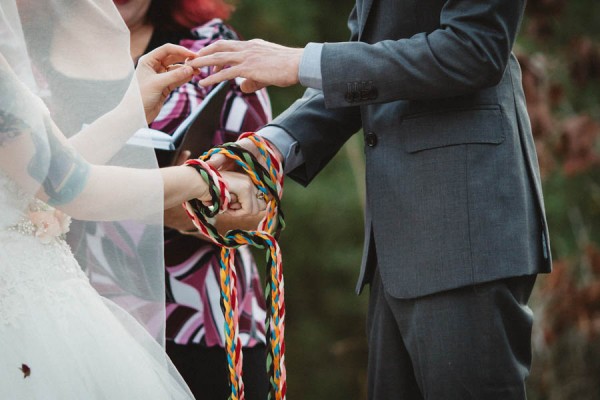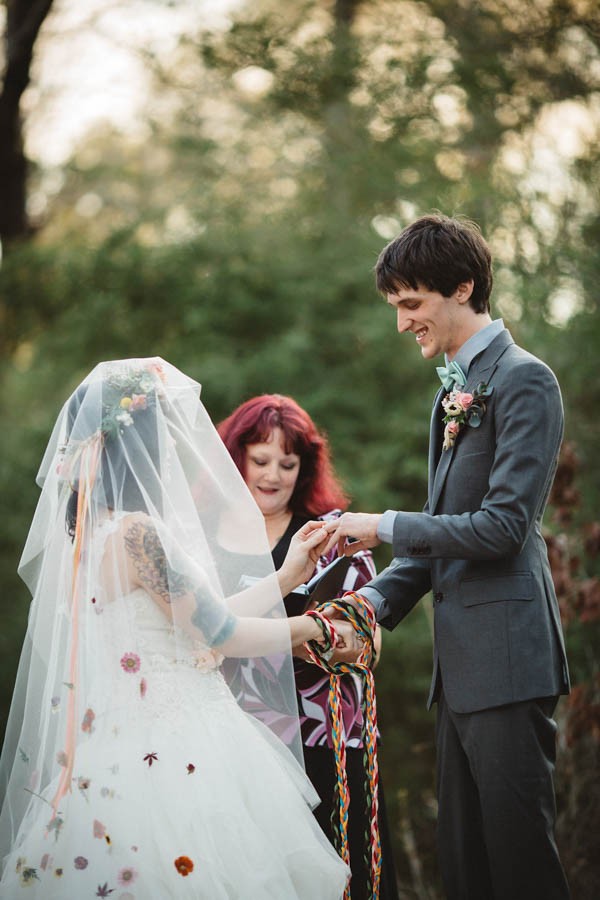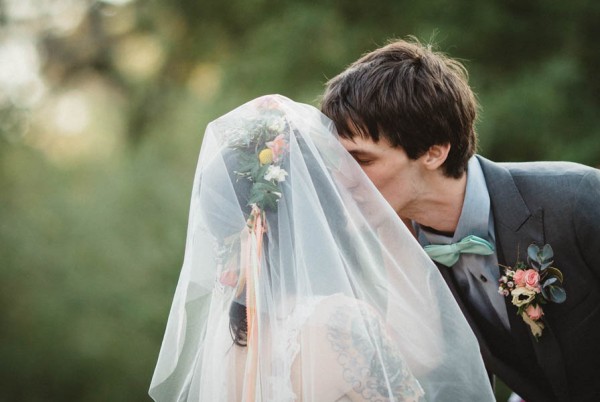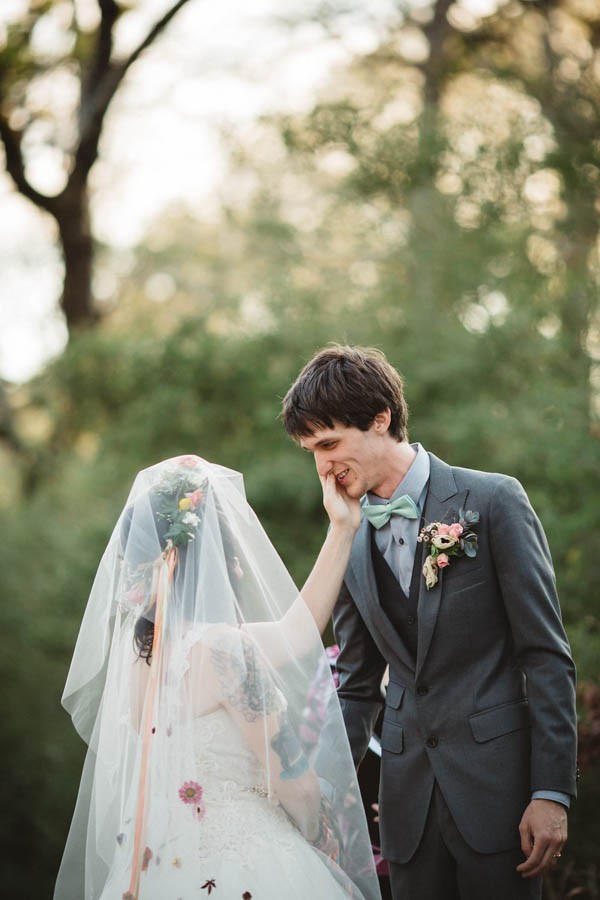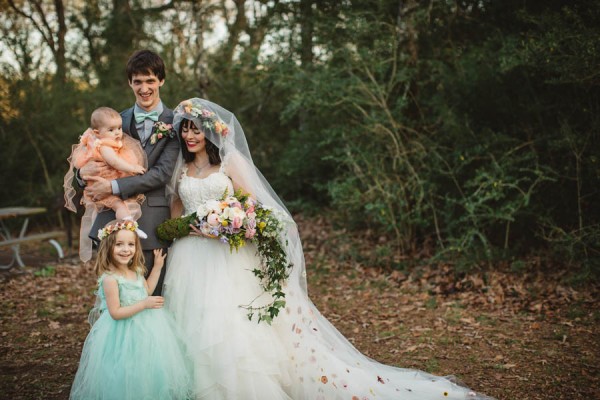 I used to be a florist who day-dreamed about her own future bouquet, so I decided to arrange my bouquet and floral crown. One of my good friends who is a florist worked on the other flowers and helped me set up. It was a lot of hard work, but it was worth it in the end to have my dream come true without breaking my budget.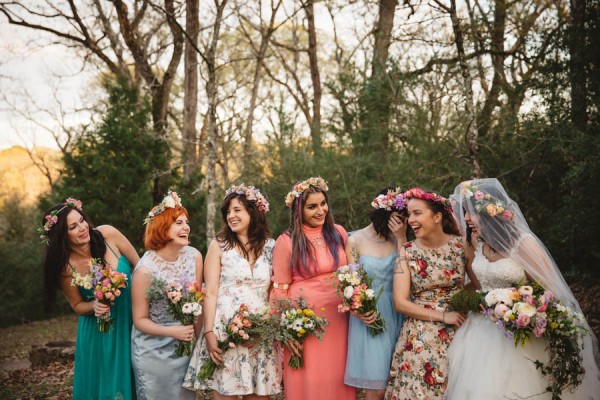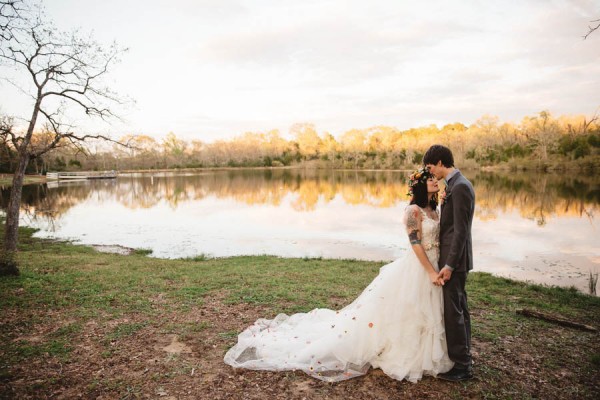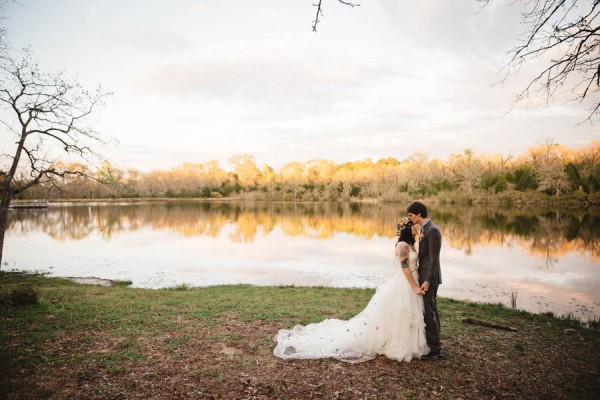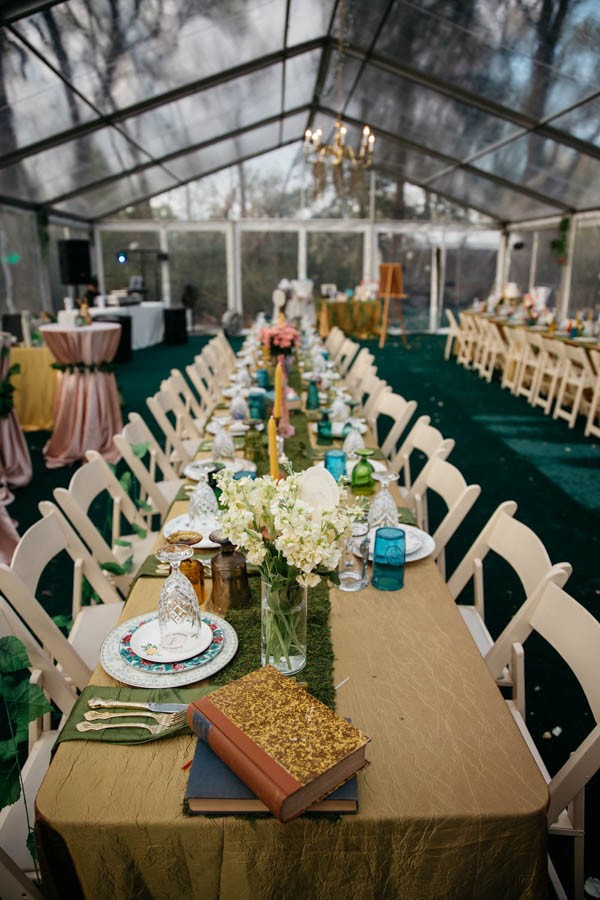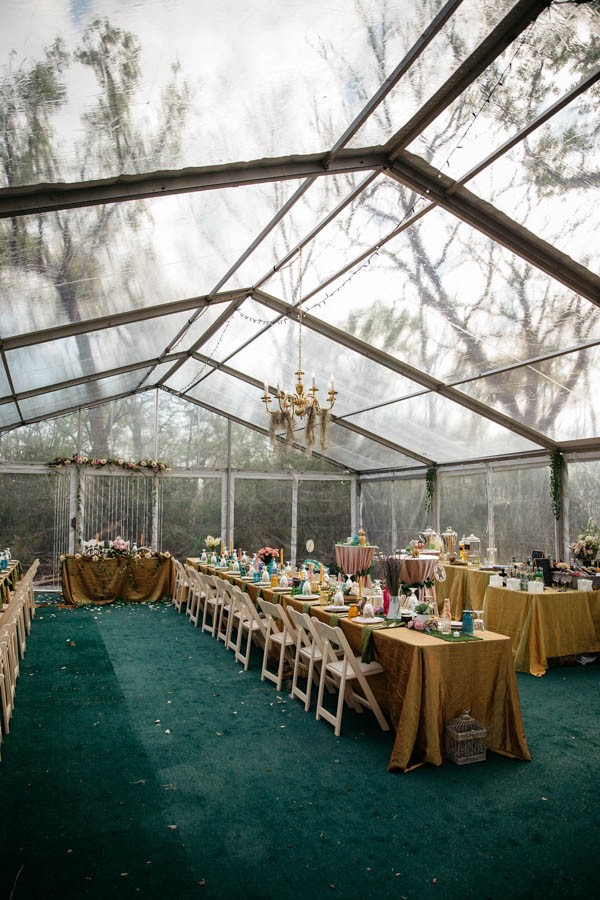 Nearly the entire wedding was DIY. We designed and printed the invitations on flower seed paper. We hunted for and bought our mismatched china and decor. We used some of my painted mismatched chairs and also bought more to paint. I sculpted our cake toppers. I had my hand on every detail so that we could keep the budget as low as possible.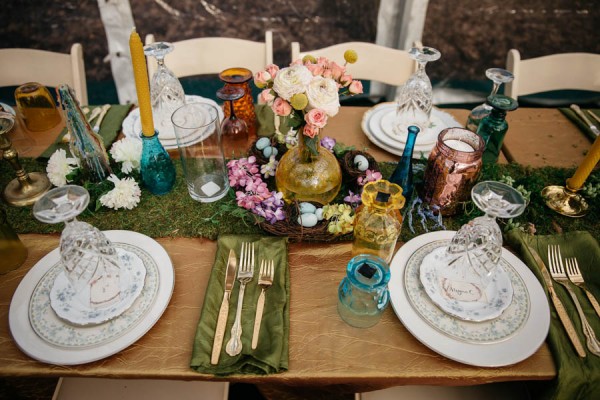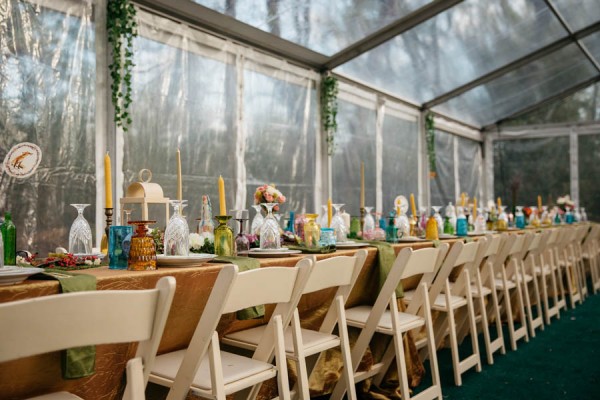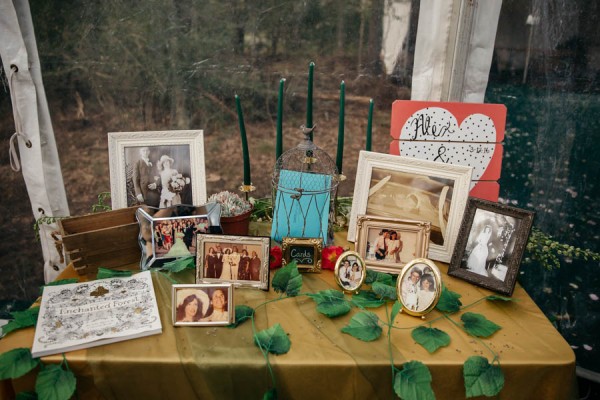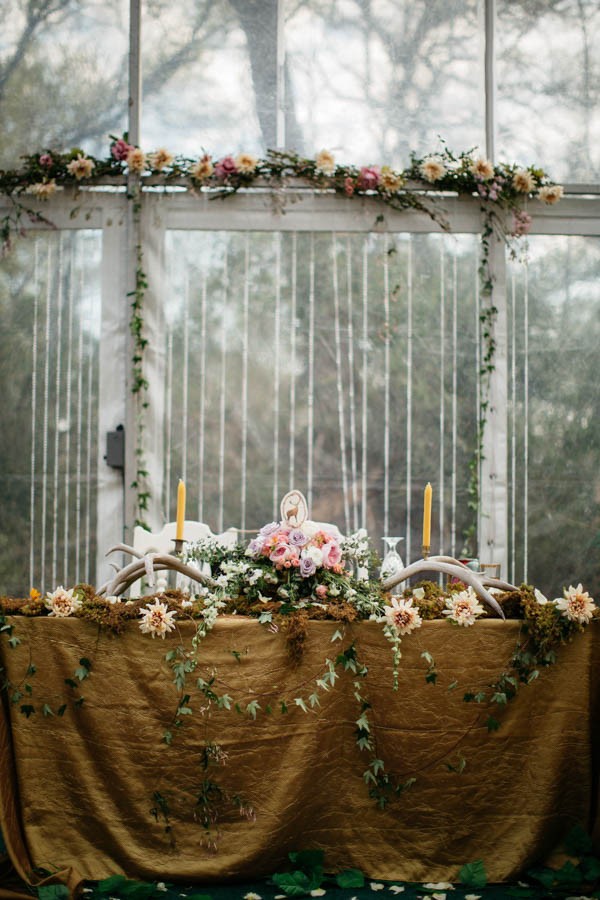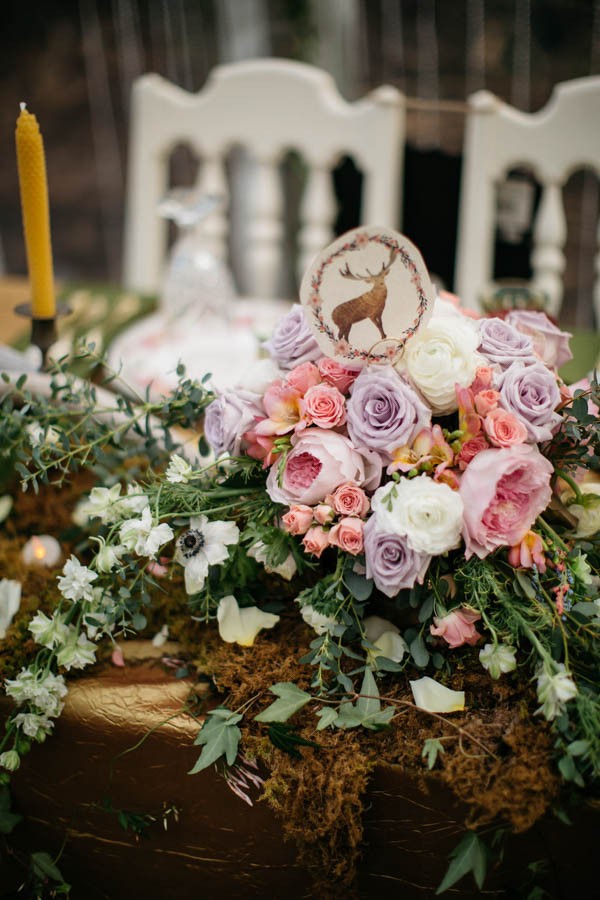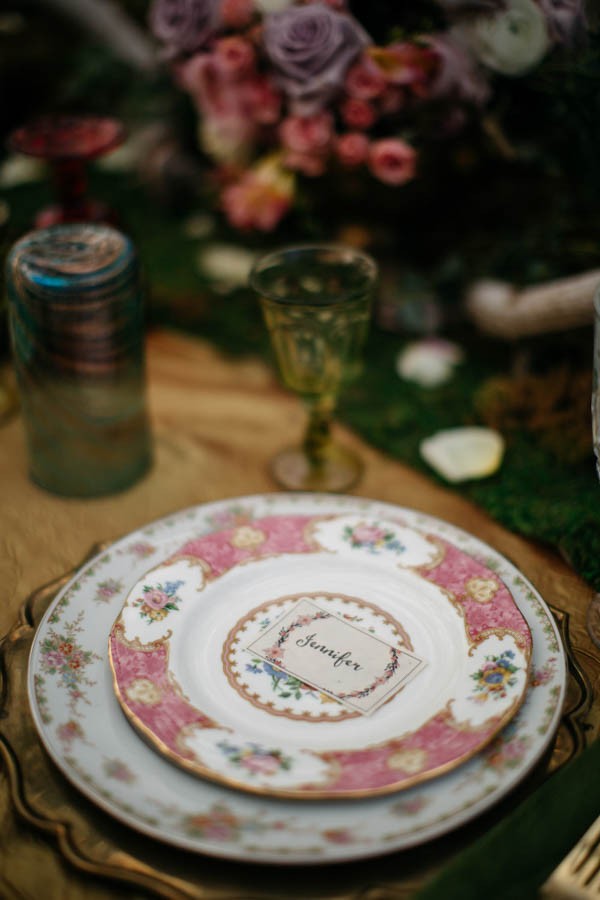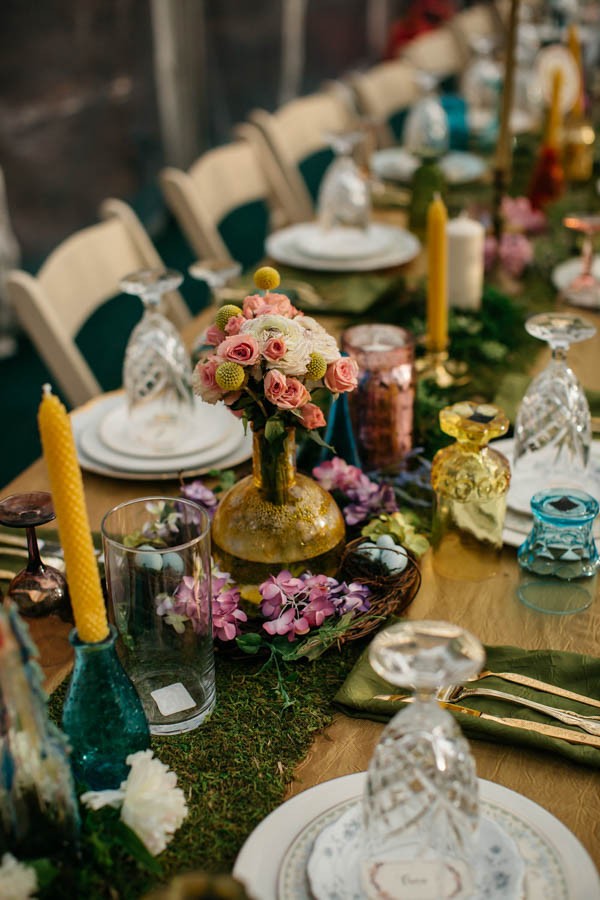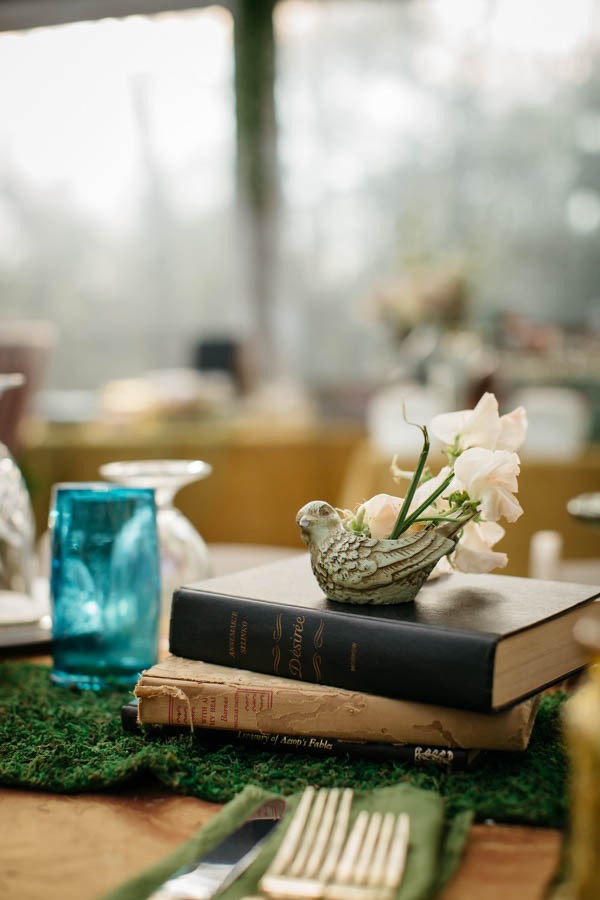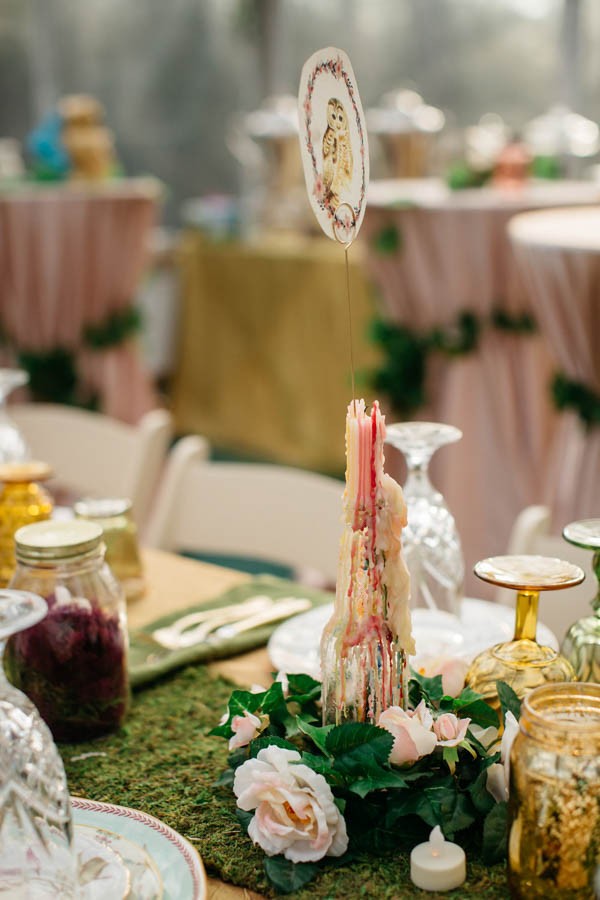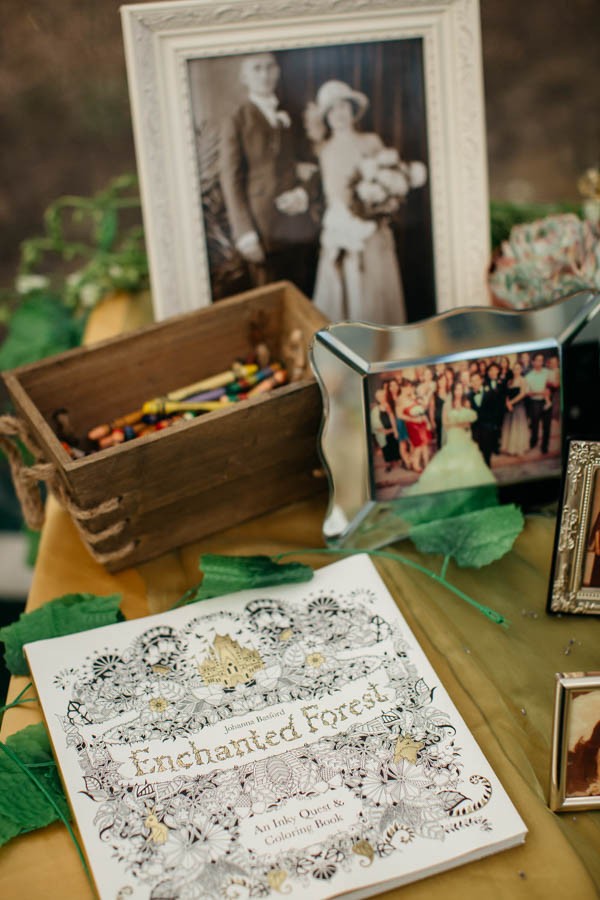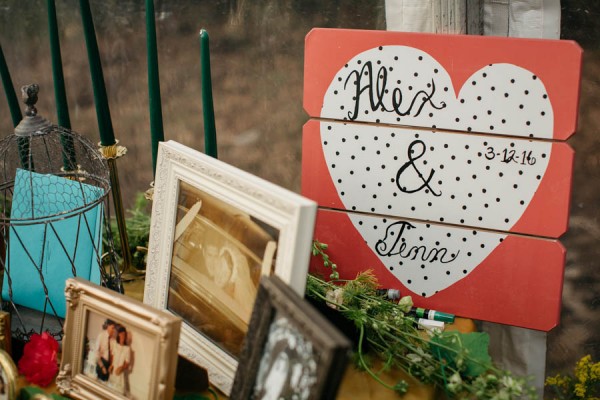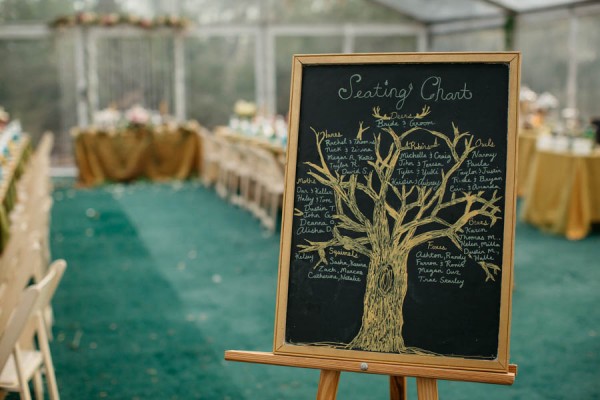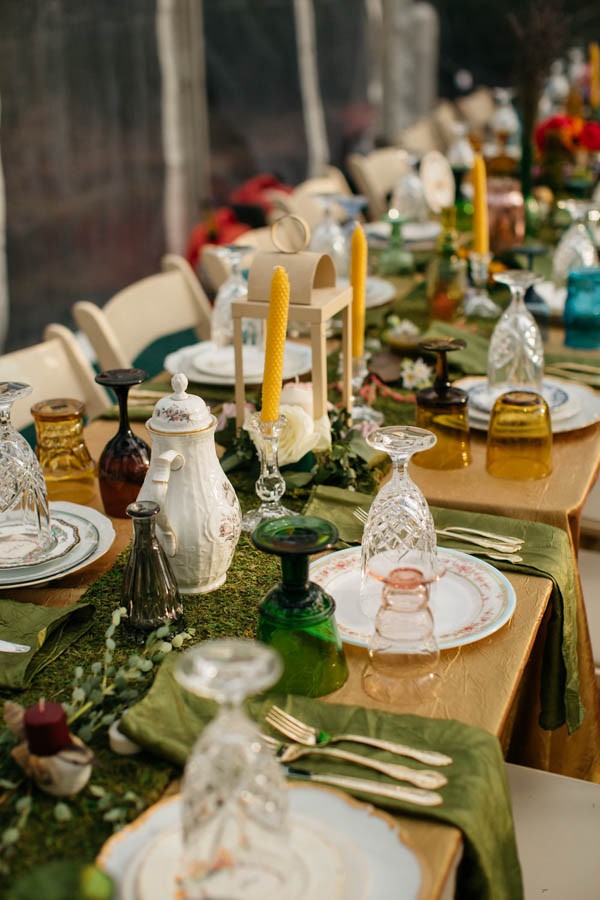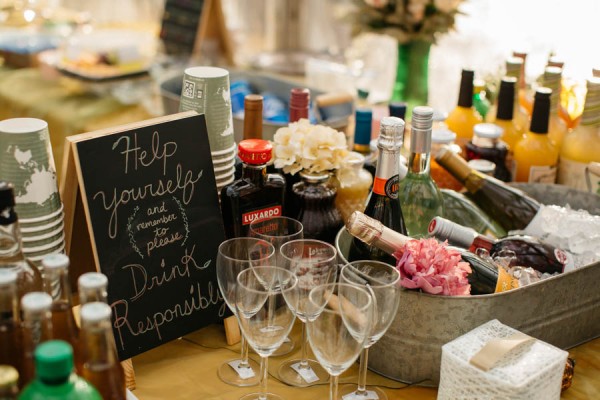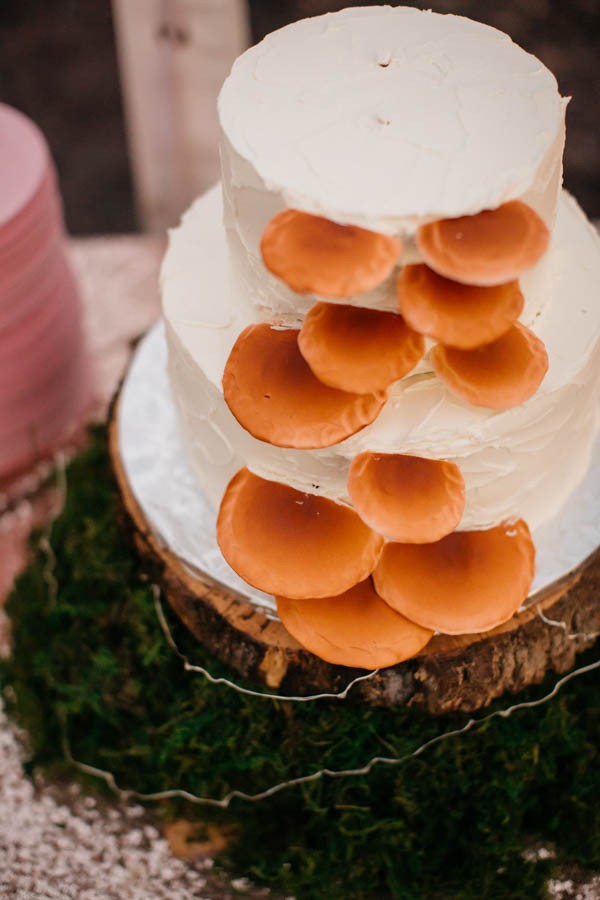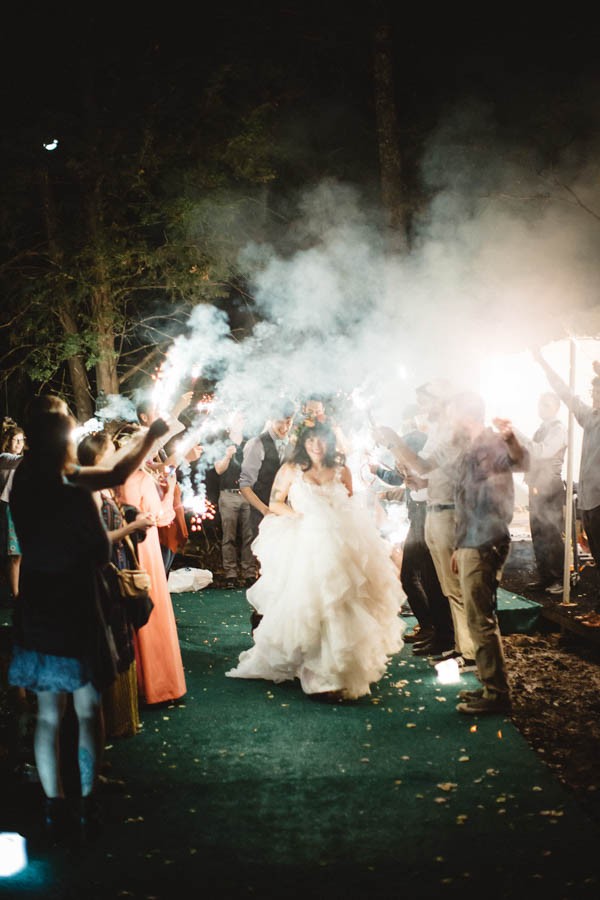 The reading of the vows and our first dance were the most memorable moments to us. They were both moments filled with tears of happiness and complete and total unconditional love. Another thing about our wedding that was unique was that after most of the guests had gone home and only the campers remained we had an amazing last dance, talked late into the night, and fell asleep under tables. We woke up under the clear tent to all the trees and birds and it was just beautiful.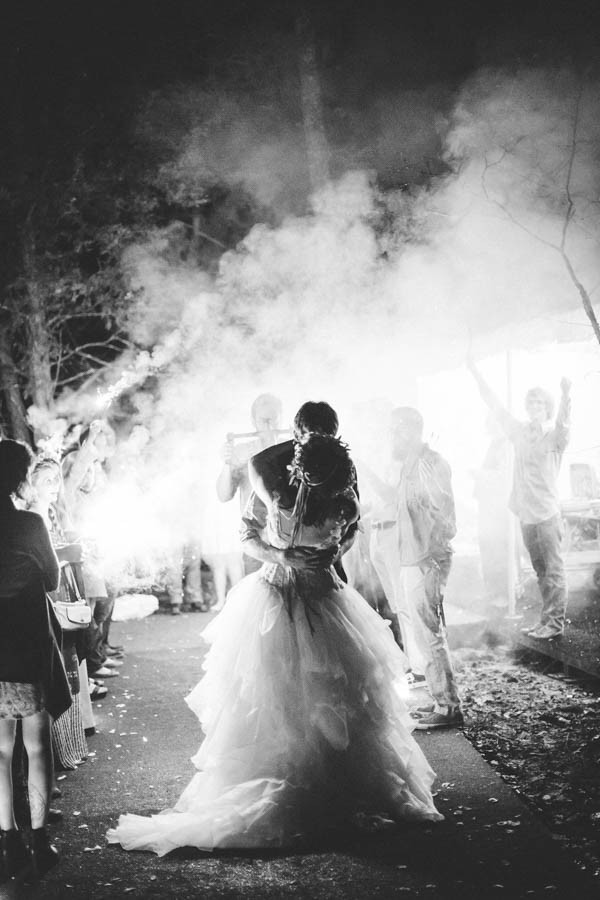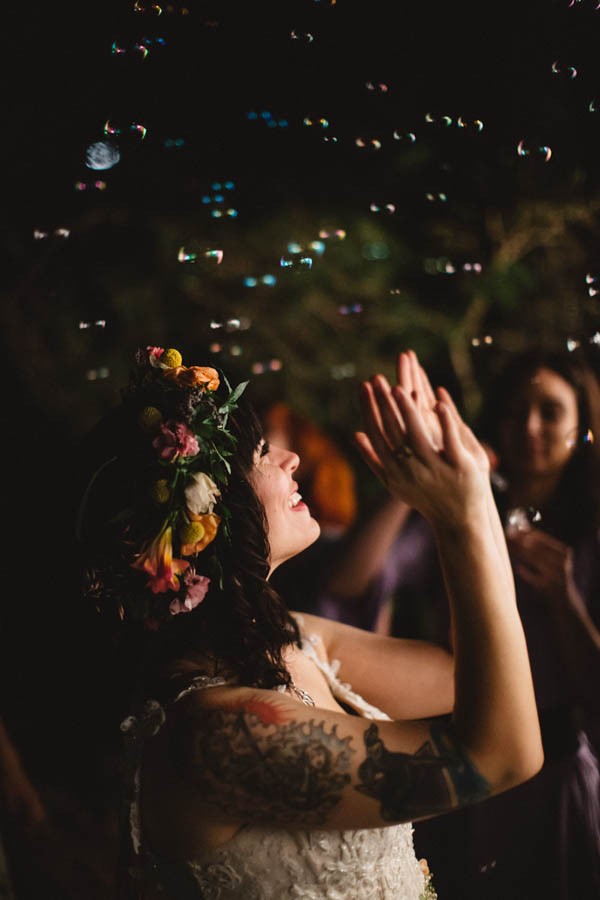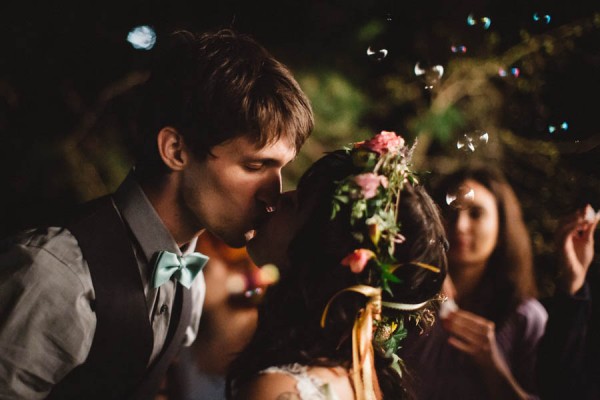 Many thanks to Max & Sam Photography for sharing Jennifer and Alex's Fort Boggy State Park wedding with Junebug. For more woodland wedding inspiration, take a look at this Mississippi wedding at Rasberry Greene.