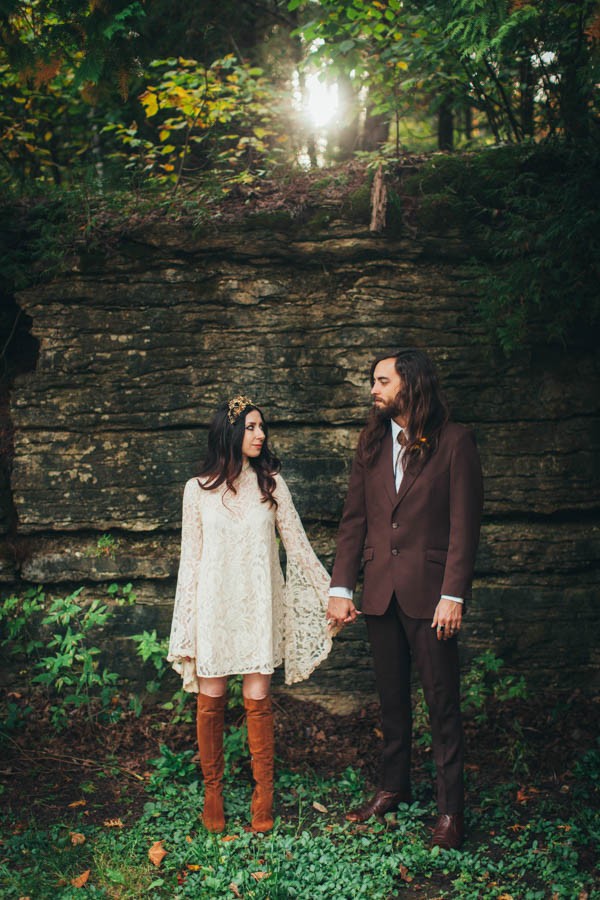 This Wisconsin wedding looks like it came straight out of Lord of the Rings, and that's exactly what Liz and Kris wanted for their wedding day – they even walked down the aisle to songs from the Lord of the Rings soundtrack. They wanted a Rivendell vibe with a touch of dark and woodsy romance, and for the most part they let nature speak for itself. With the help of their family they DIYed the seating and decorations for the reception, which they had at Kris' family's cabin in Bay Breeze Resort, and they loved the woodland vibe that Artemis Photography and Ping Photography showcased in their wedding photos.
The Couple:
Liz and Kris
The Wedding:
Bay Breeze Resort, Ephraim, Wisconsin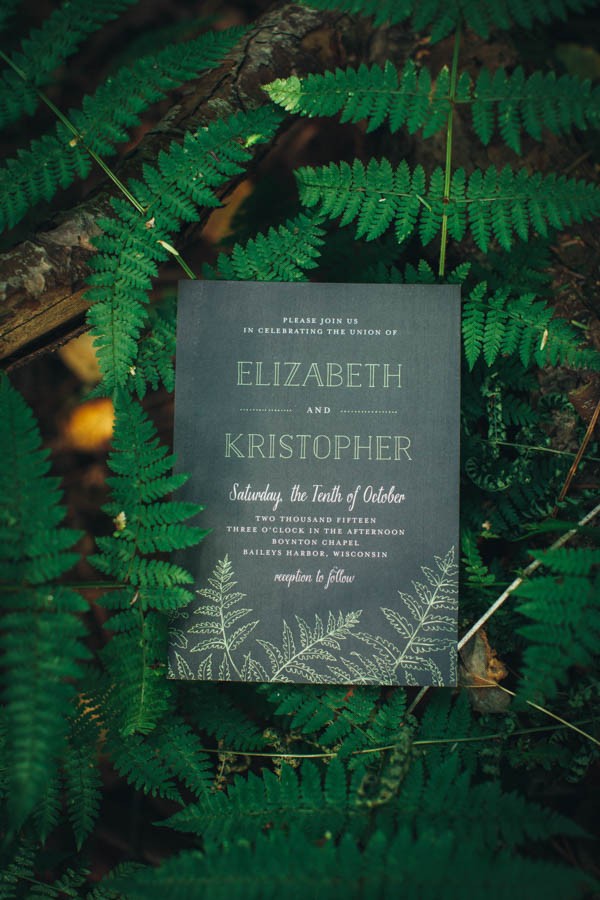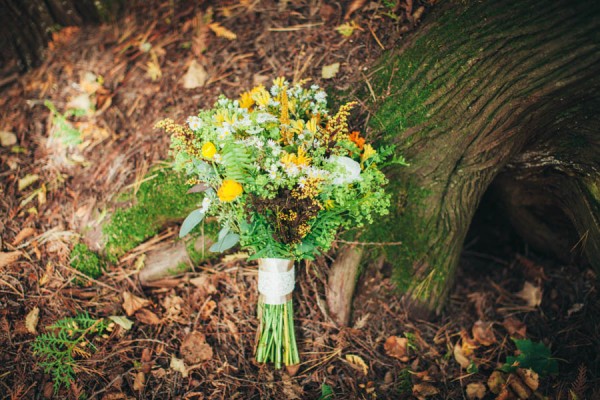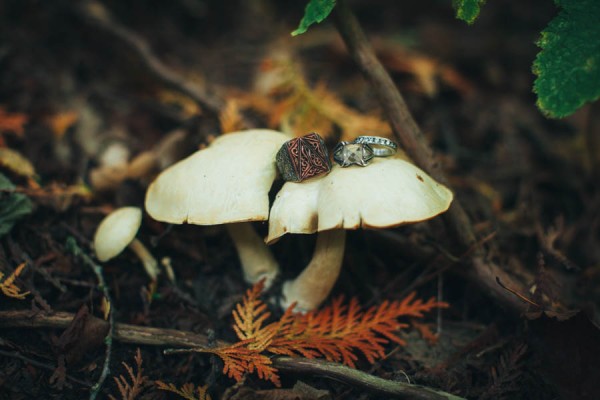 Seth and Charis of Mother of Gideon were amazing to work with. They hand drew and designed our rings based off of a conversation of what we were into. They were amazing to work with throughout the whole process, we will forever cherish our rings.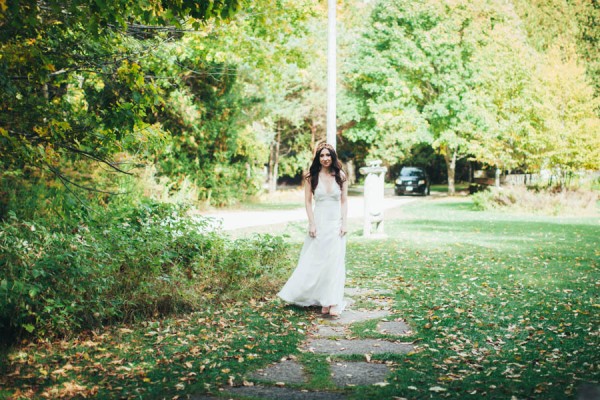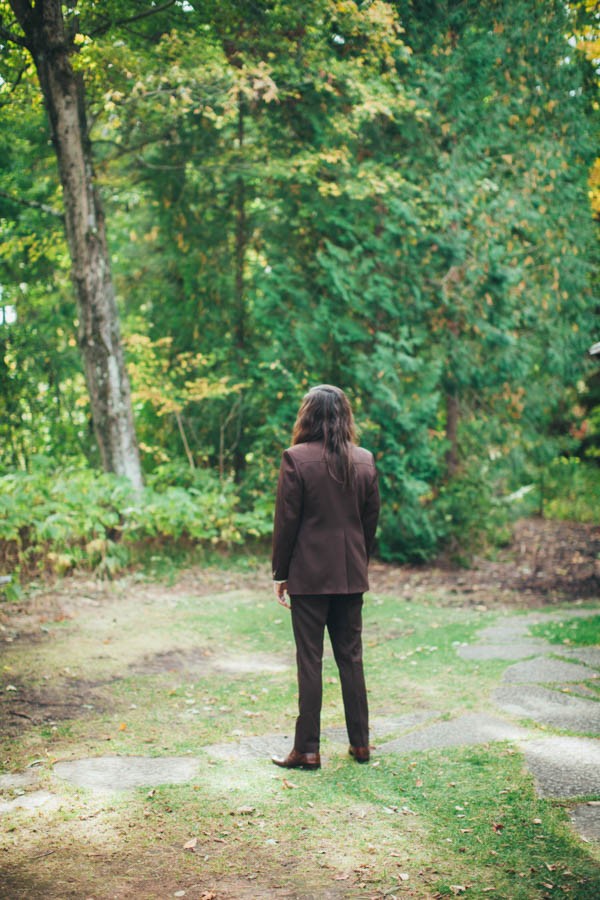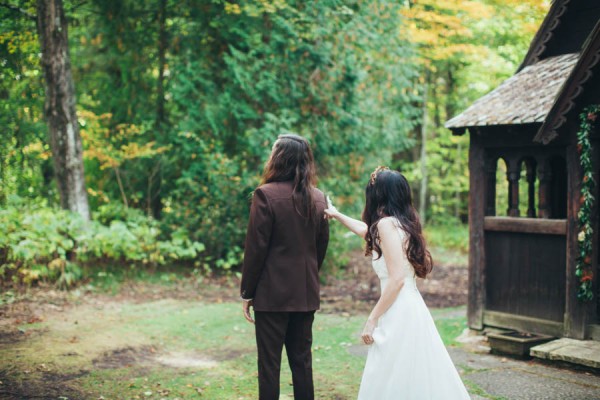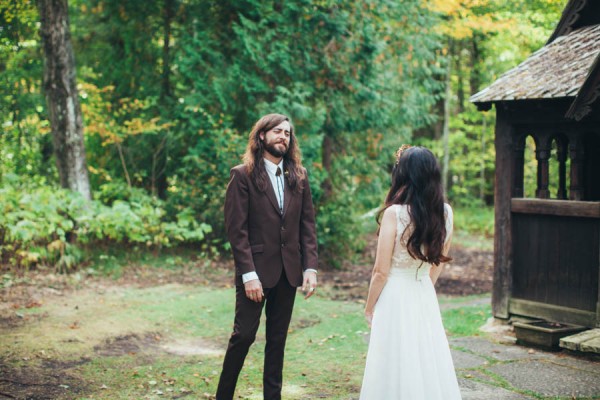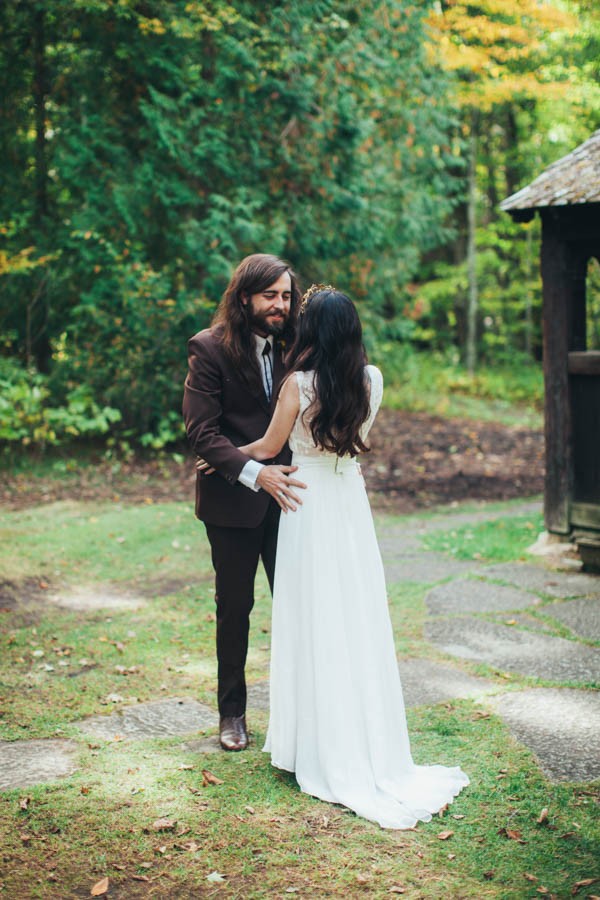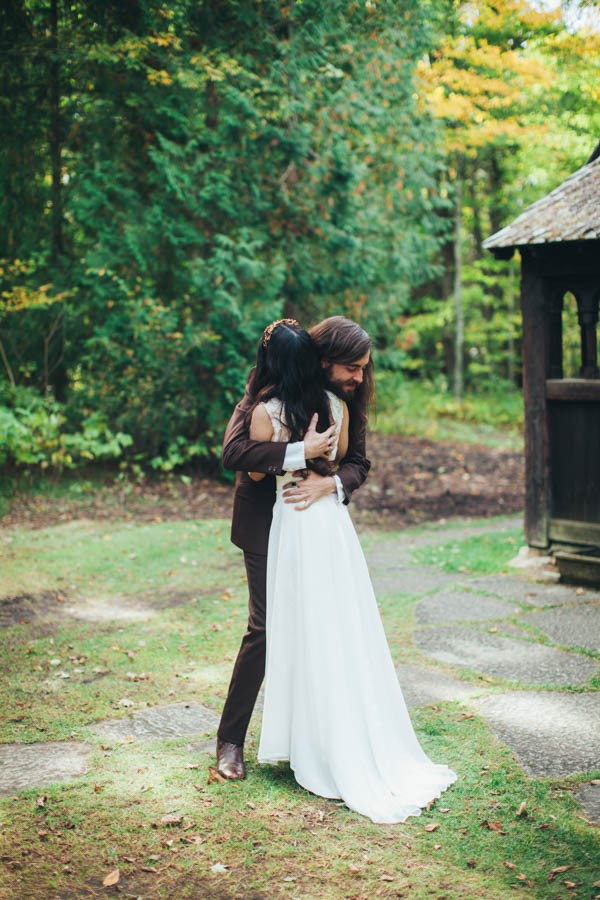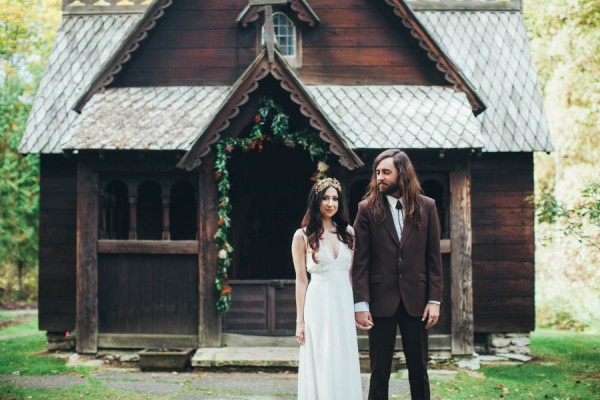 From the start, we knew we wanted to have a destination wedding in our favorite place: Door County, Wisconsin. We are Phoenix desert dwellers, but Kris had a family cabin tucked away in the forest and mere steps away from Lake Michigan. Most summers we visit it's green, mossy and there are wildflowers blooming by the millions. It's absolutely beautiful.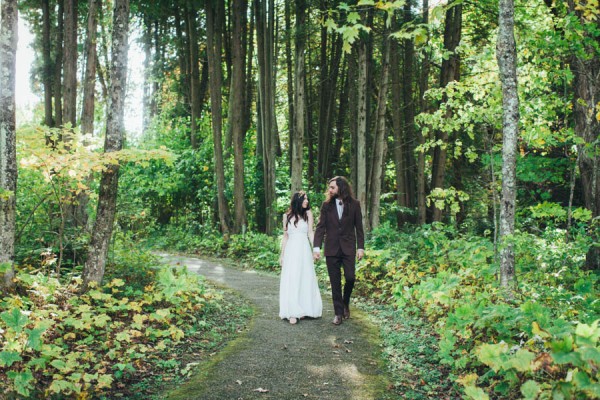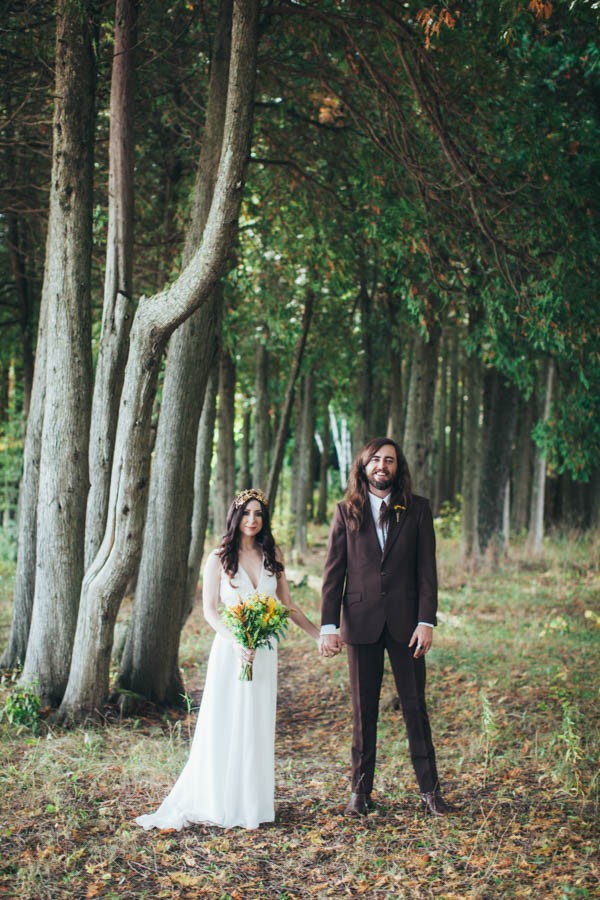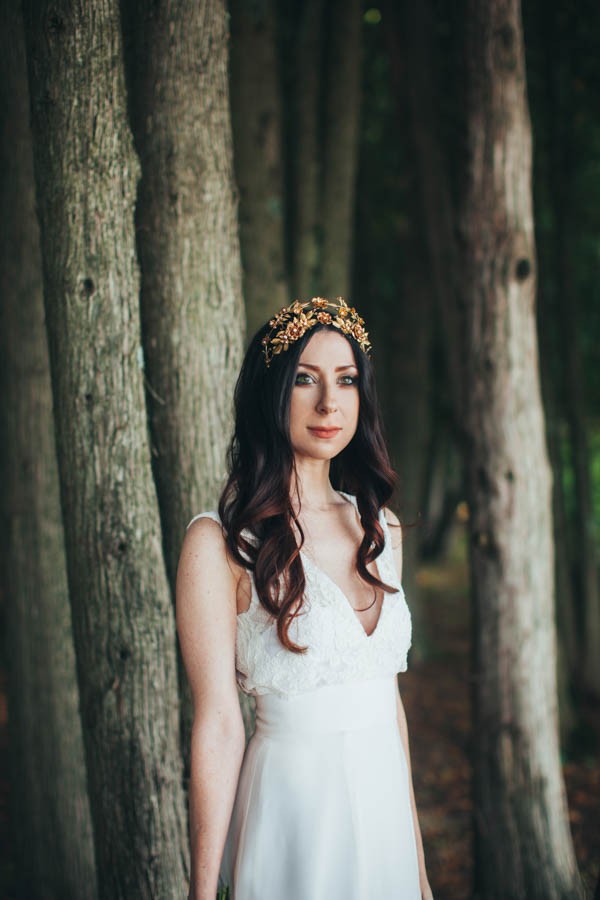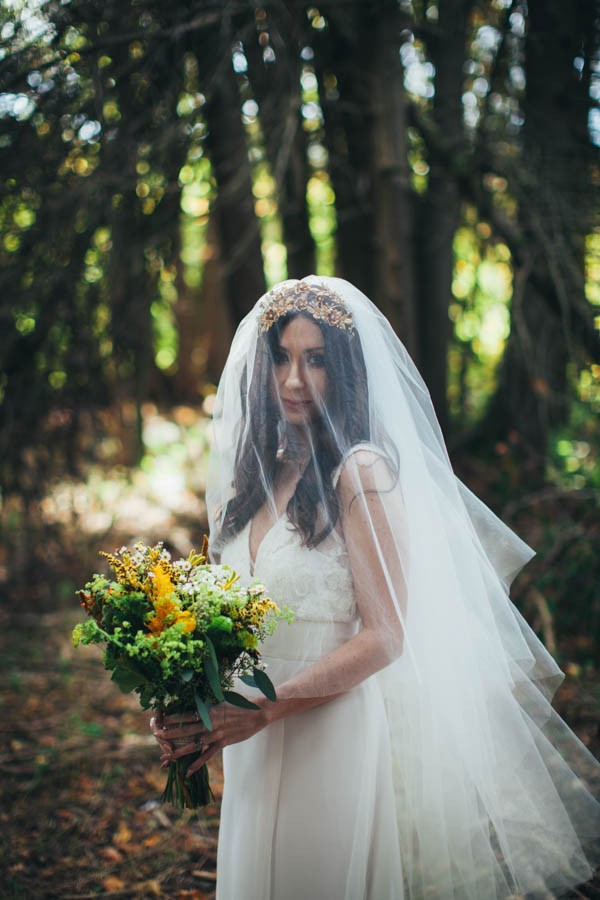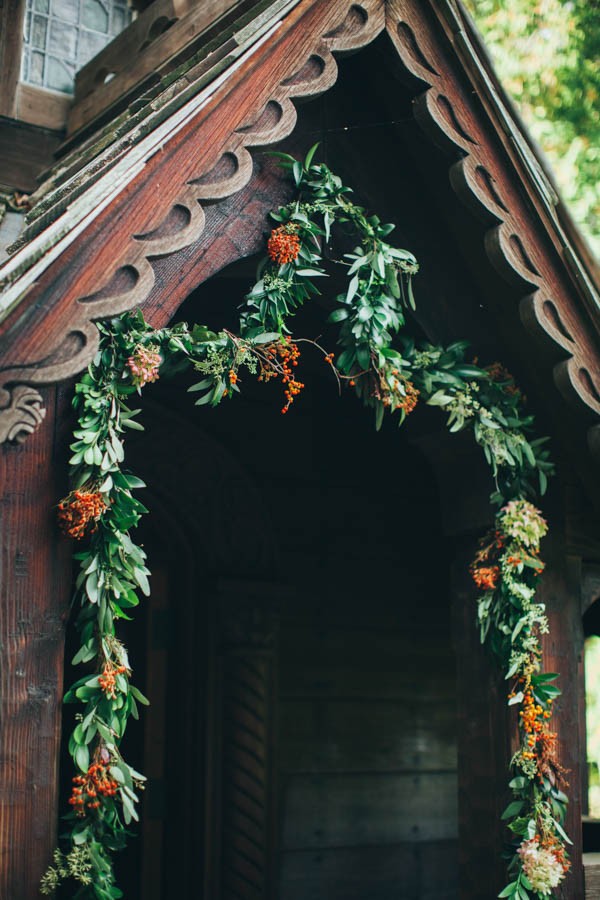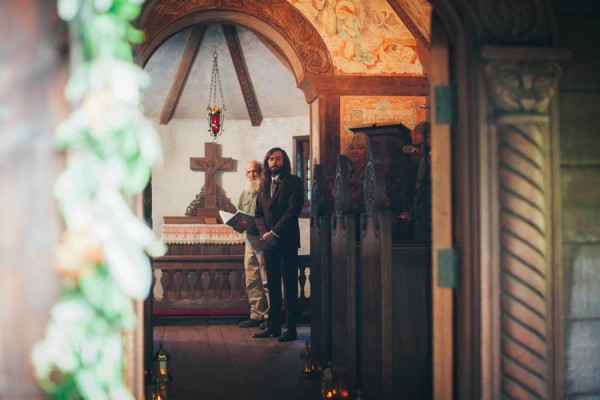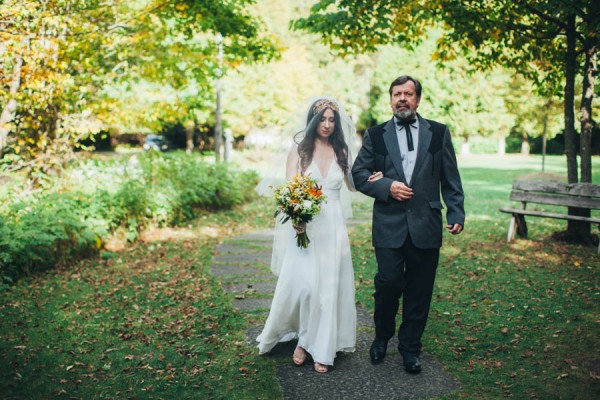 Processional – Into the West by Howard Shore
Recessional – King of the Golden Hall by Howard Shore
First Dance – For You by Sharon Van Etten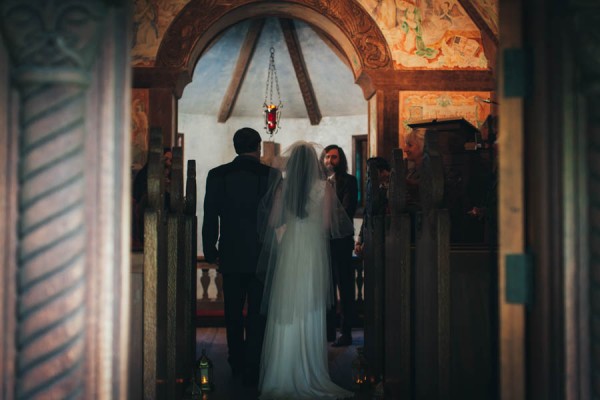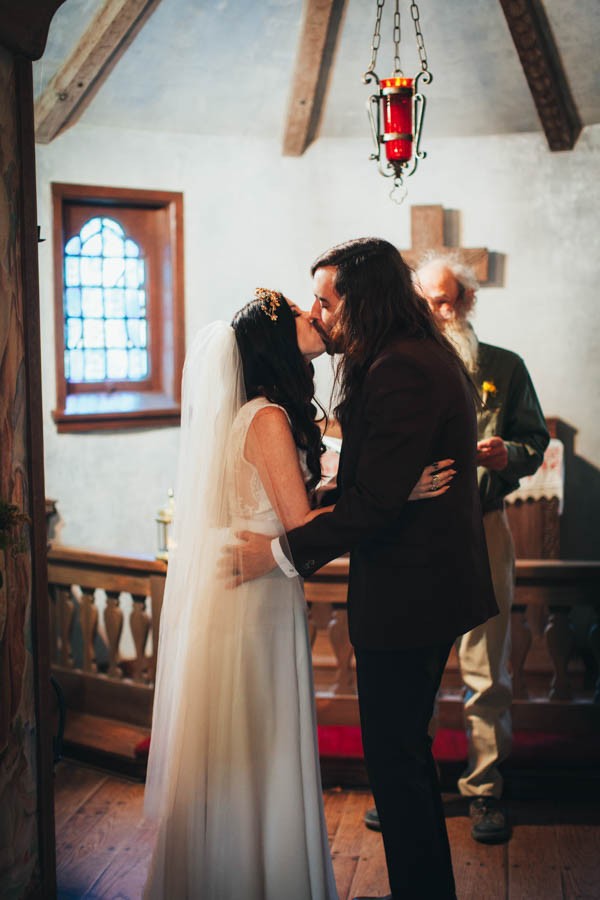 Honestly, the most memorable moment was standing at the altar wiping the tears from Kris's cheeks. He doesn't get overly emotional often, so it was a pretty sweet moment.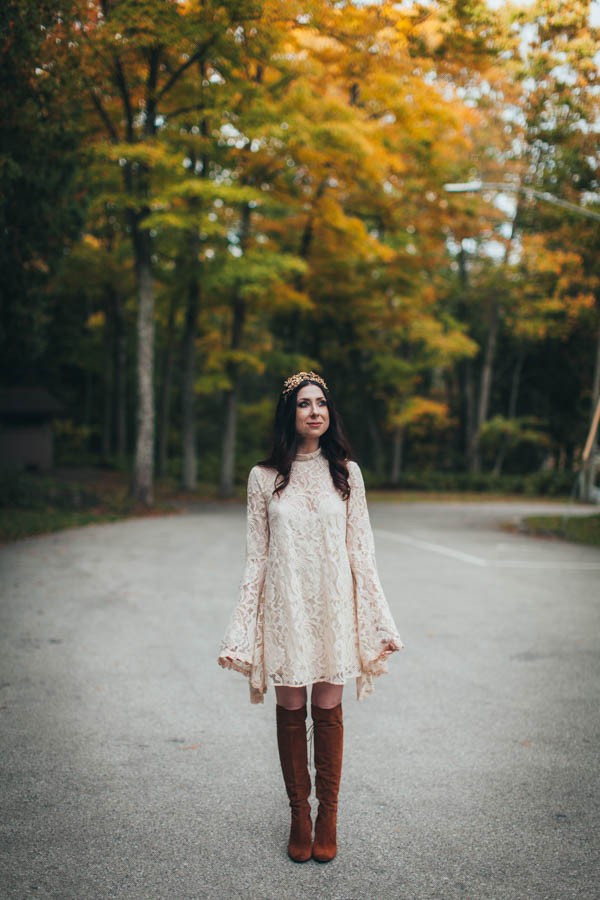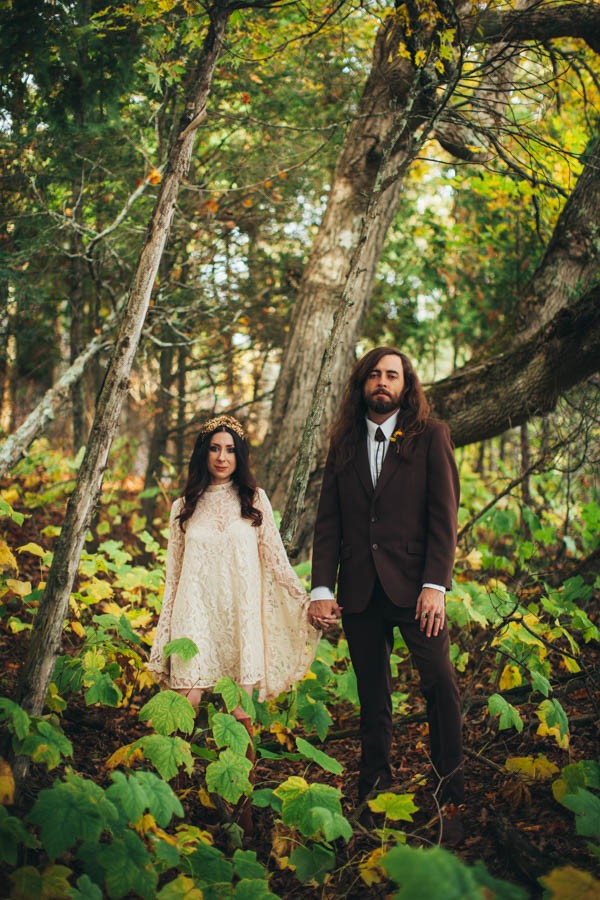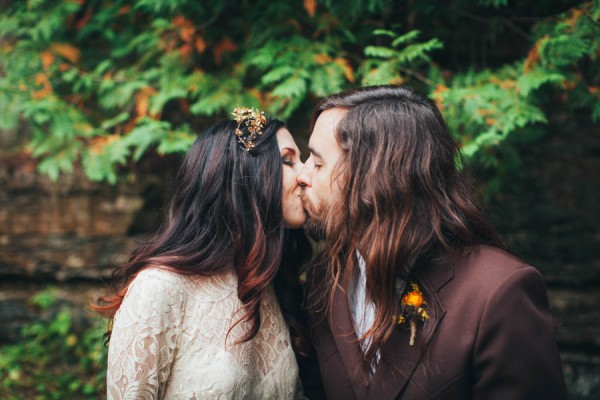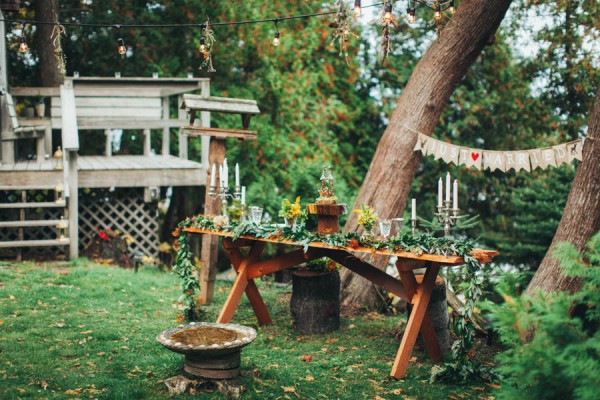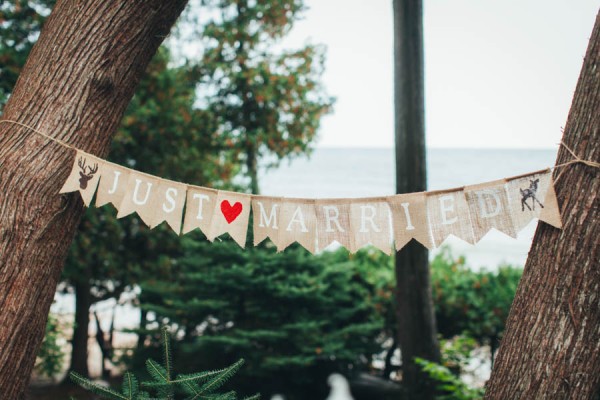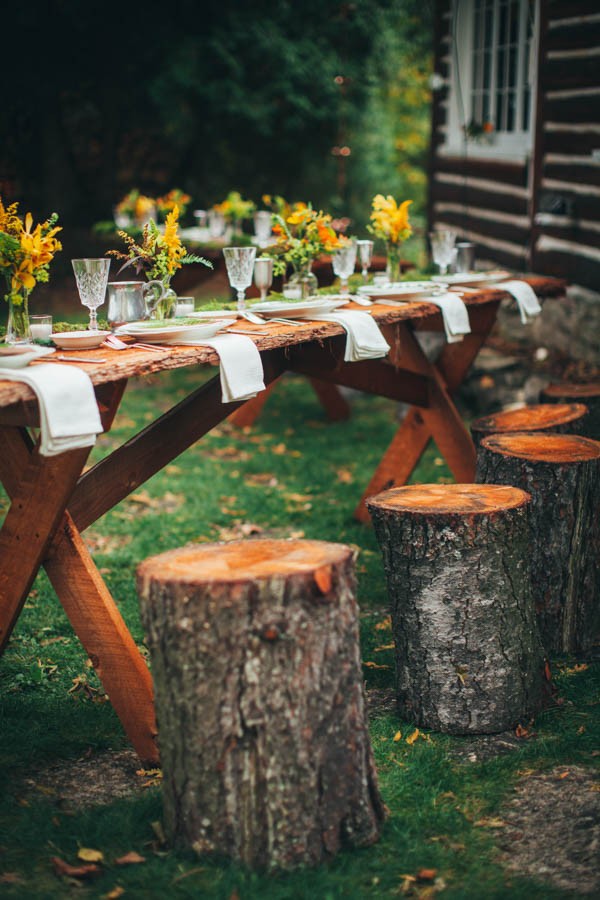 We let nature speak for itself. Honestly, we just wanted the natural forest backdrop to shine through with as little artificial interference as possible. The reception tables and log seats were a labor of love created primarily by Kris's step dad, Joel but with help from Kris, myself and his mom, Krista. I must say, those logs were comfier than you'd imagine!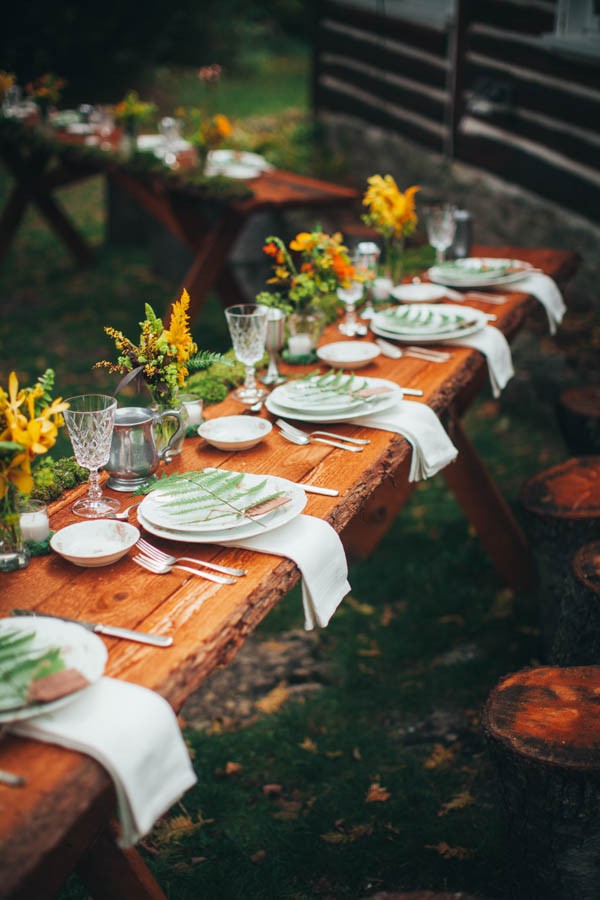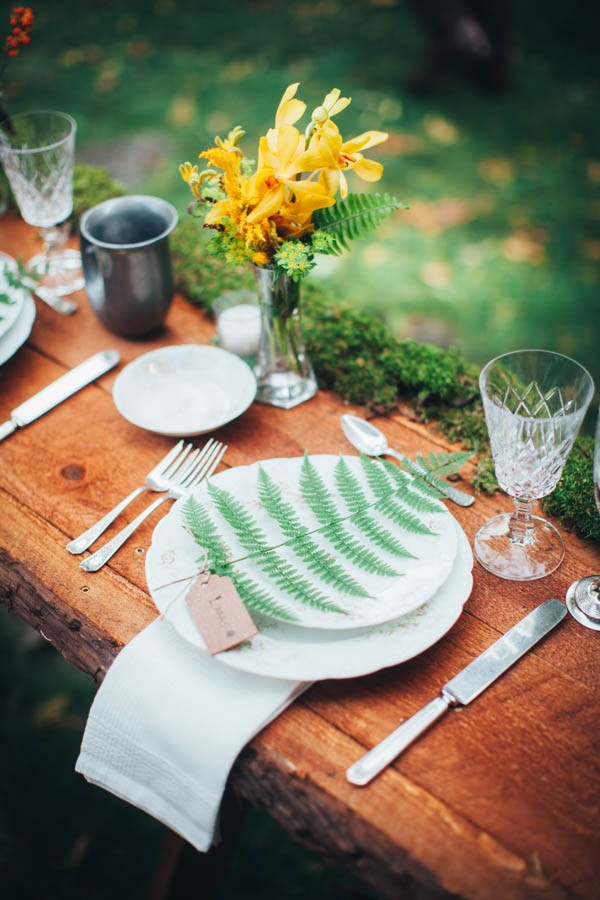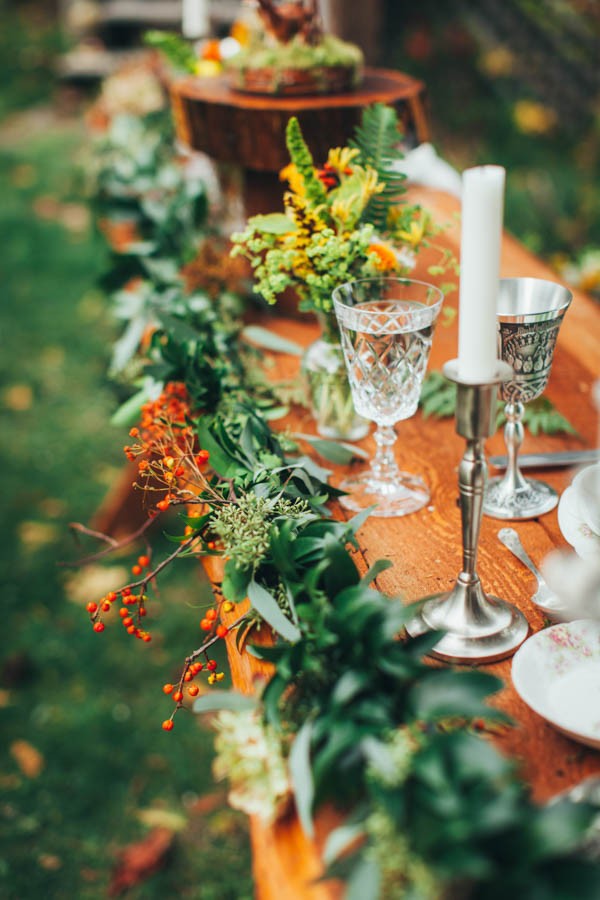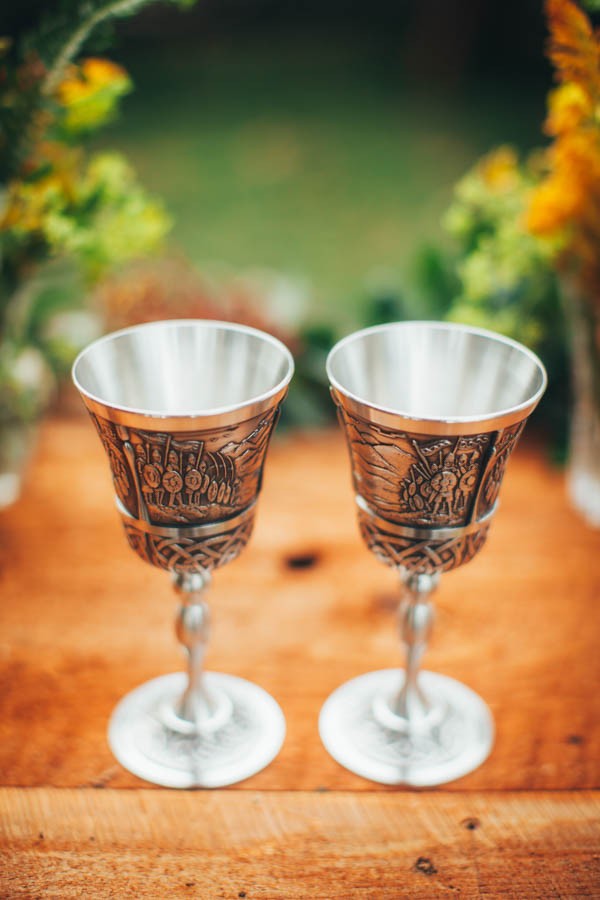 My uncle David and my father made the wooden cake stand. The base was sourced from a tree in my uncle's backyard in Wisconsin which was then shipped to and assembled by my dad in Arizona and then shipped back to Wisconsin for the wedding.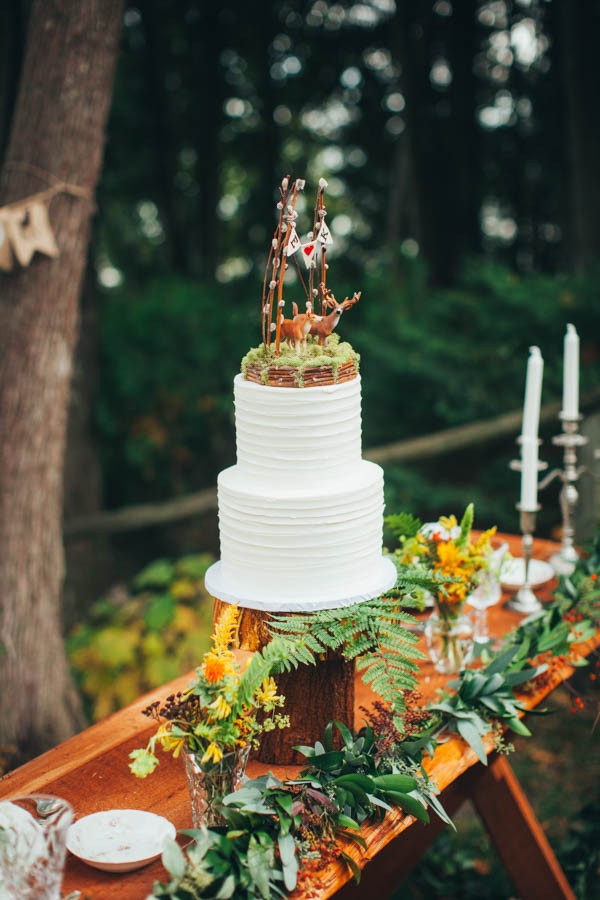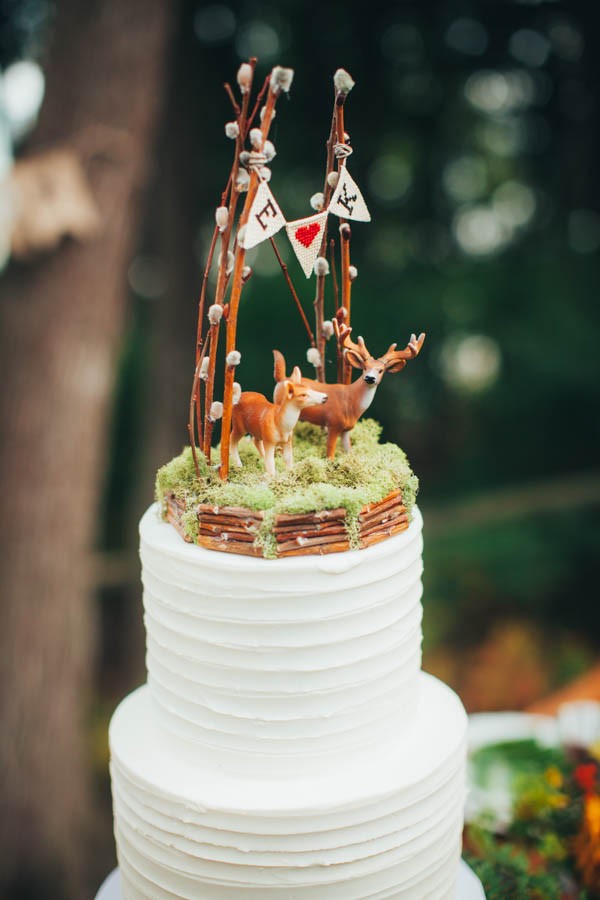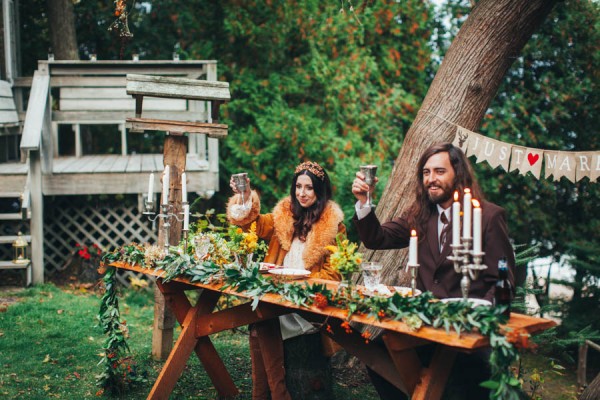 A special thanks to Artemis Photography for sharing Liz and Kris's Wisconsin wedding with Junebug. If you love their woodland wedding, take a look at Erika and Garrett's impossibly romantic woodland wedding at YMCA Camp Round Meadow.