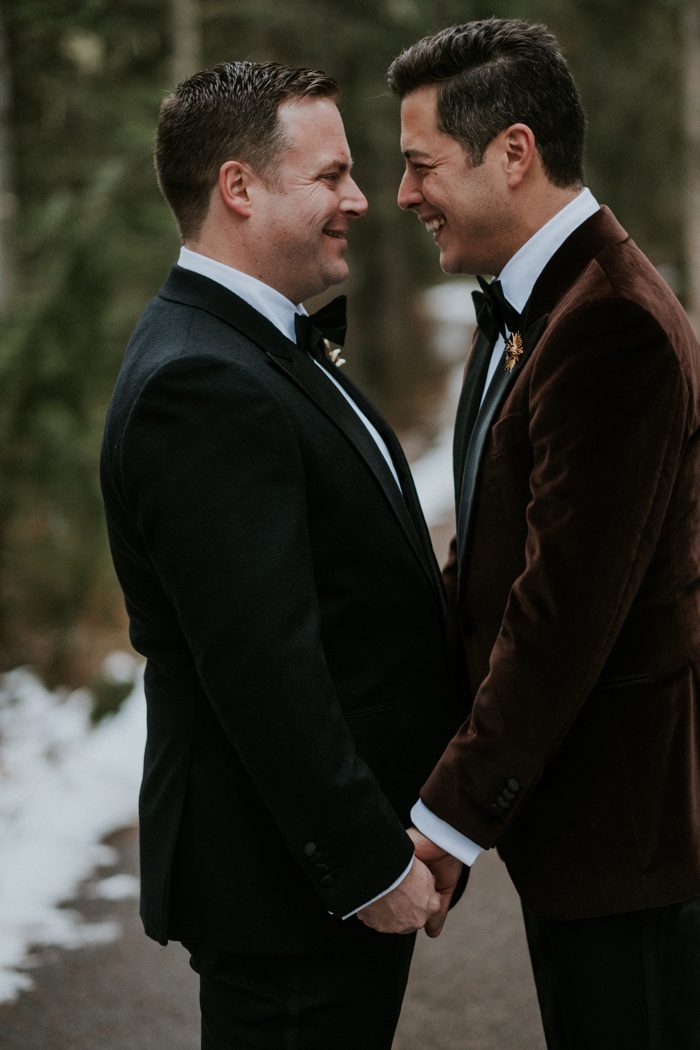 This winter wedding at Emerald Lake Lodge is sure to warm your heart! Matt and David opted for a cozy and intimate wedding to share with their family who traveled from all over the world. When it came down to planning their wedding, it was a breeze the help of Lynn Fletcher Weddings who helped them in every way possible. With their hands free of all wedding-related things a week before they said "I do," Matt and David were able to relax and be present in the moments leading up to their big day. When it was time to celebrate, their small reception had big party vibes from live music provided by Famous Players Band. Carey Nash Photography was there every moment and beautifully captured Matt and David's love for one another.
The Couple:
Matt and David
The Wedding:
Emerald Lake Lodge, British Columbia, Canada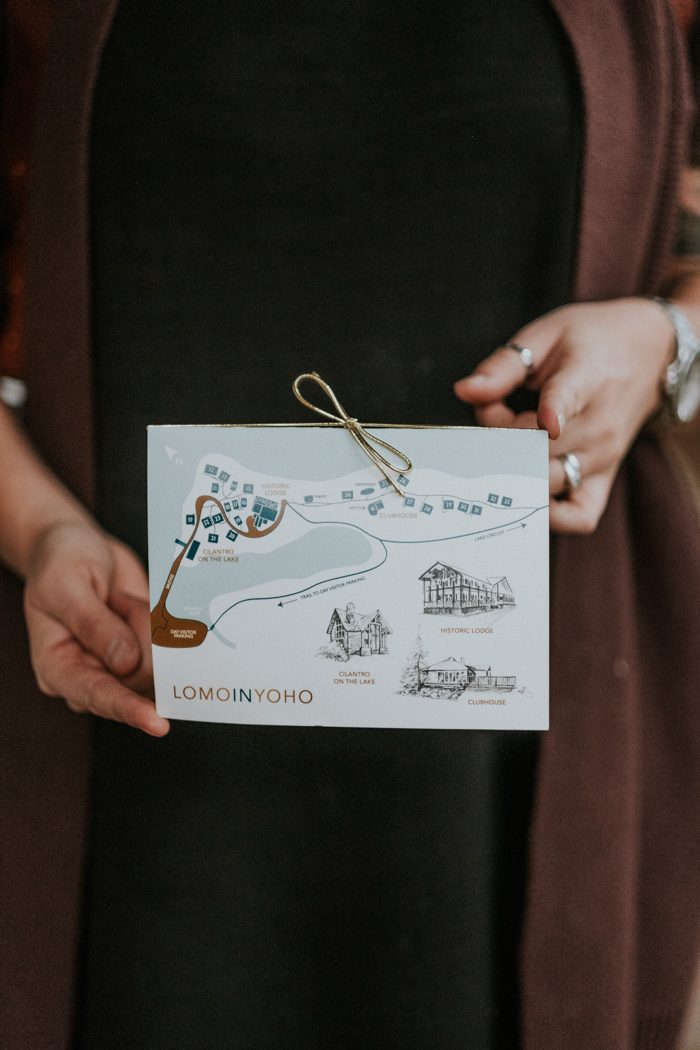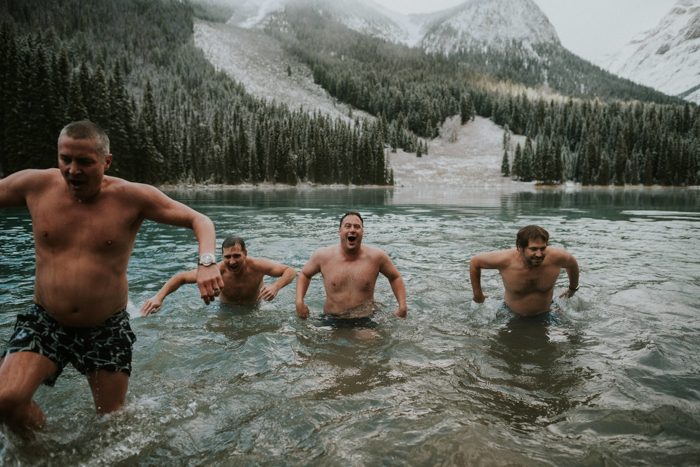 The Polar Bear Swim! We convinced over 30 people to take a dip in Emerald Lake – a glacier fed emerald green lake surrounded by snow-covered mountains – that was 2 degrees! It was so much fun for both those swimming and those watching.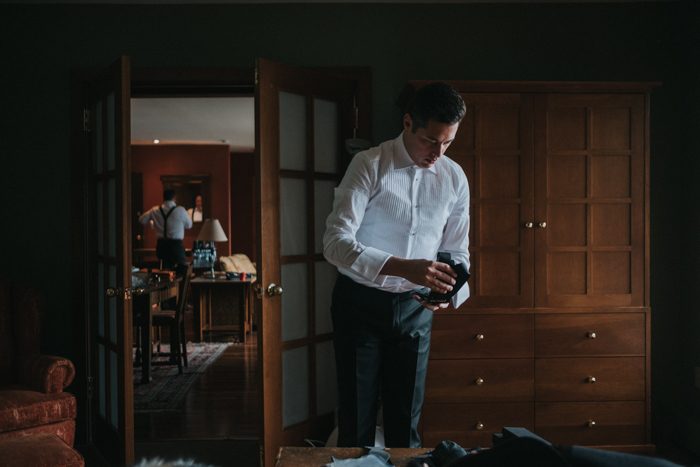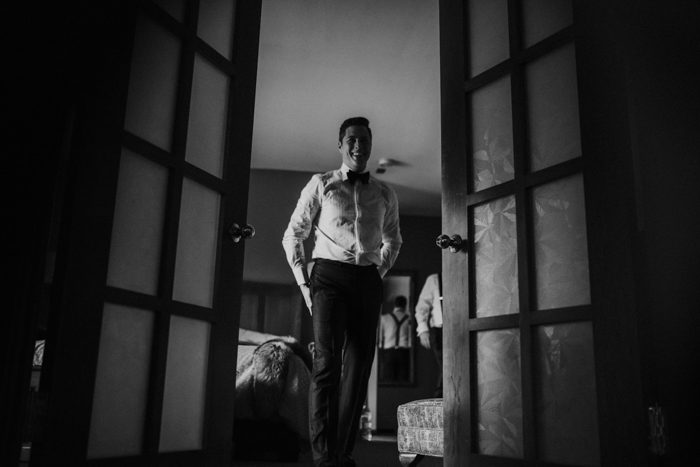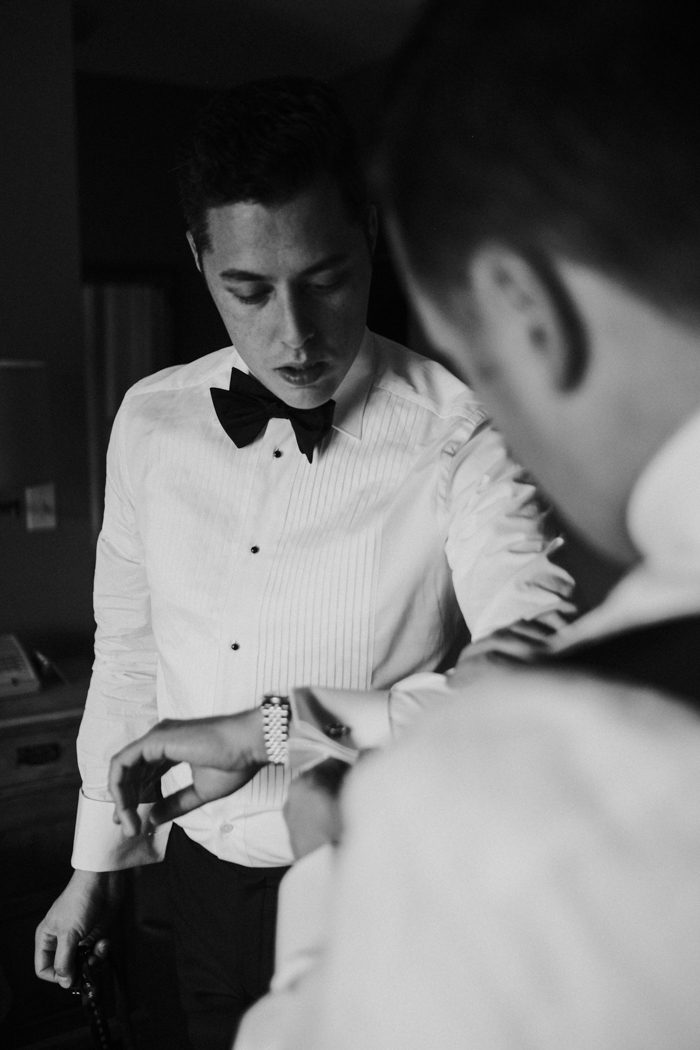 Know when to stop planning, to trust your planner, and to start enjoying! Our Wedding Planner, Lynn, was the one who told us to do this and it was the best advice we received. We had been in the weeds planning for months (over a year) and we did not know when to 'turn it off'. Lynn called us the week before and said, "it's time to let go – no more changes, no more worries". From that moment on we entrusted Lynn and her team to make decisions on our behalf and we had the best weekend of our lives!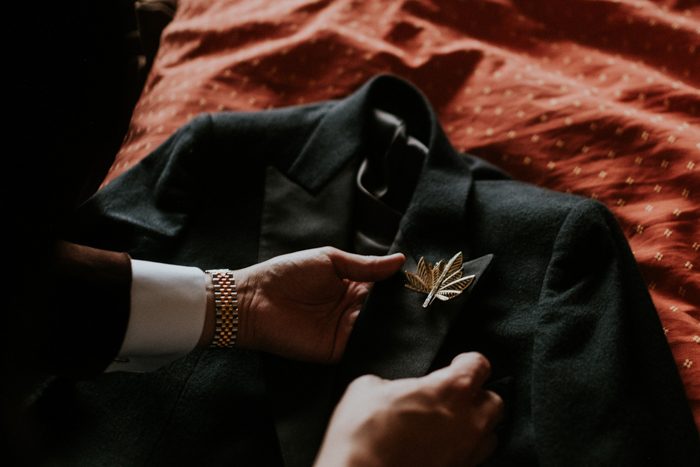 SHOP THIS POST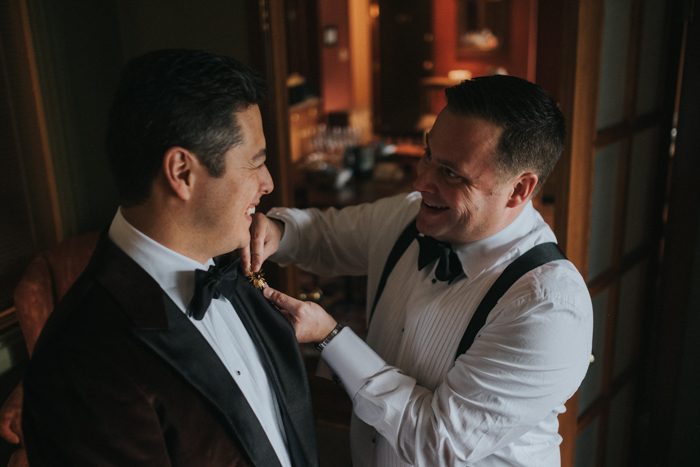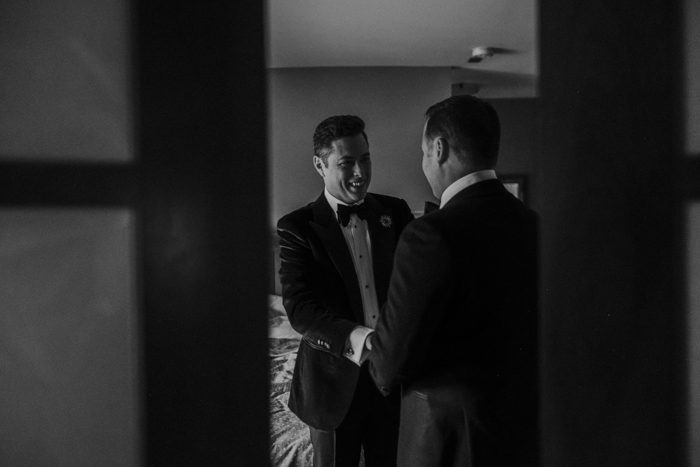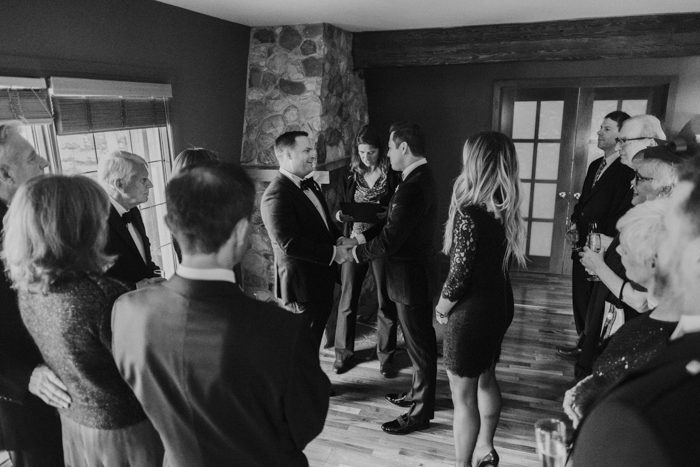 Marc, Dave's brother, could not get licensed in British Columbia due to Provincial regulation, so our legal ceremony (private) was done 30 minutes before our public ceremony with our family in our hotel room. It was a special, intimate moment, that we did not tell anyone about until it happened.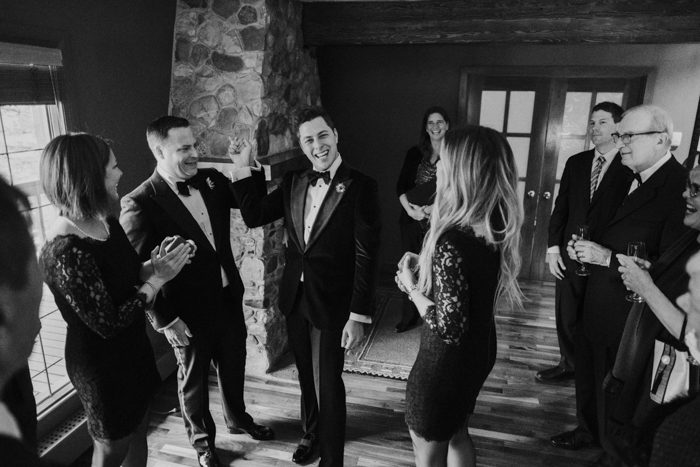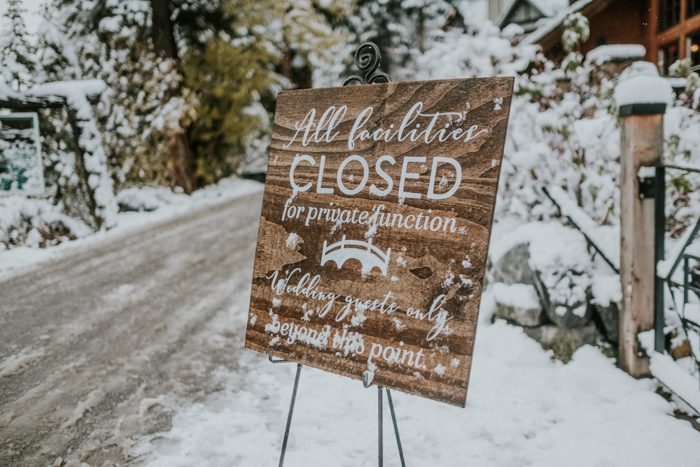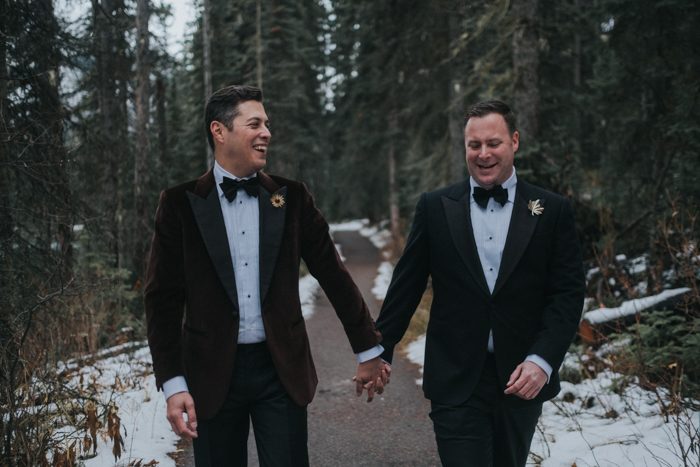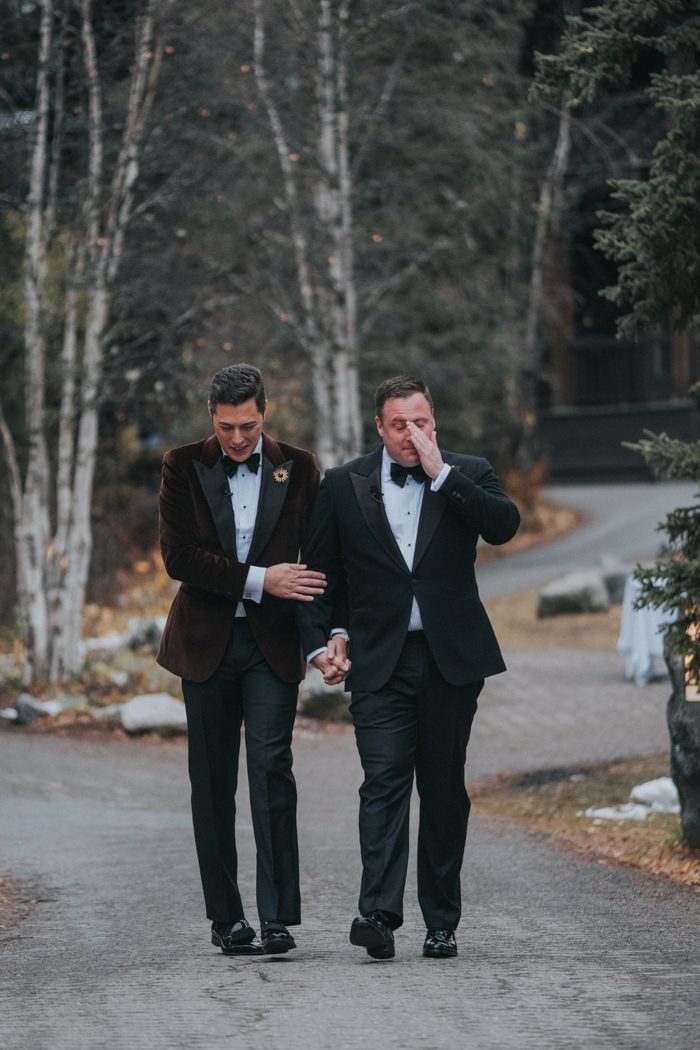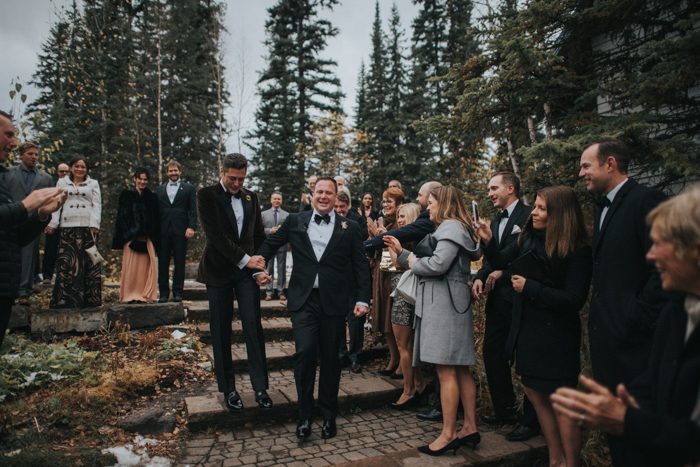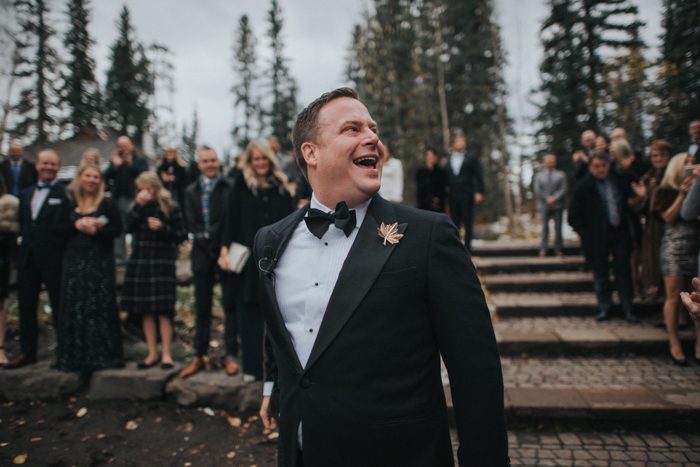 During the middle of the ceremony a Jay flew in threw the crowd and landed on the sole tree beside us – he sat and watched the whole thing! We were later told by a guest: jays resonate truth, faithfulness, and solidarity because they are vigilant in their tasks. They also keep with the same mate for life, which is symbolic of endurance, patience and loyalty. The jay is an excellent symbol for those wishing to honour their long-lasting bond between friends, family and lovers.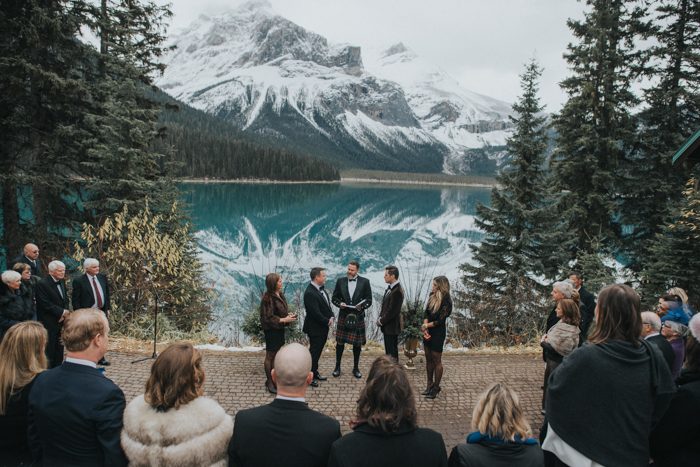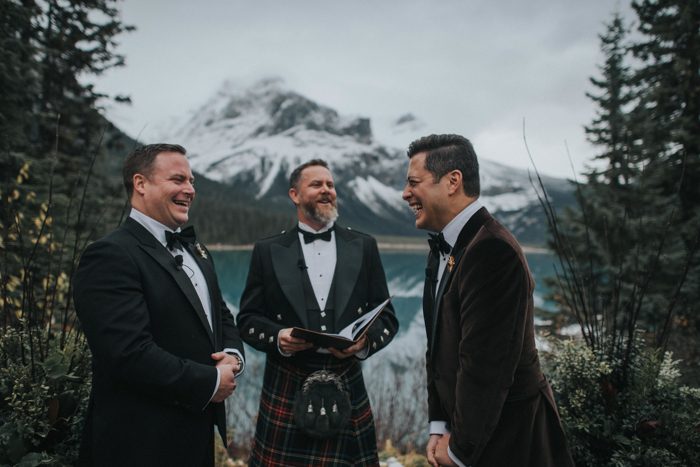 Dave's brother, Marc, "officiated" the public ceremony. It was one of the most special ceremonies we had ever heard – complete with wonderful detail, jokes, quotes, and our own vows. Nearly everyone watching, including vendors, were in tears at some point. It really encompassed who we are and why we chose to get married.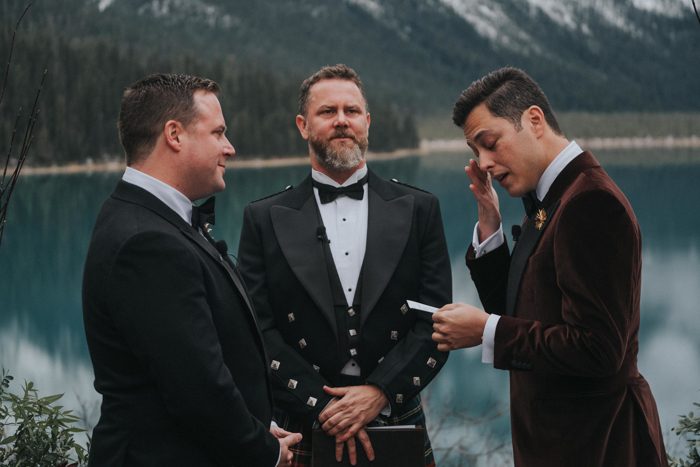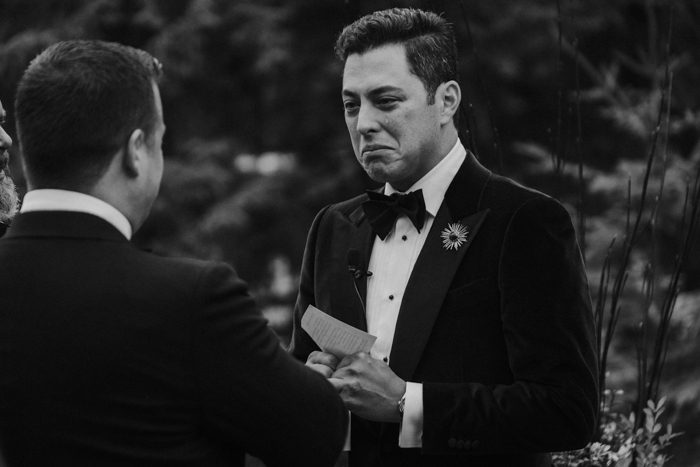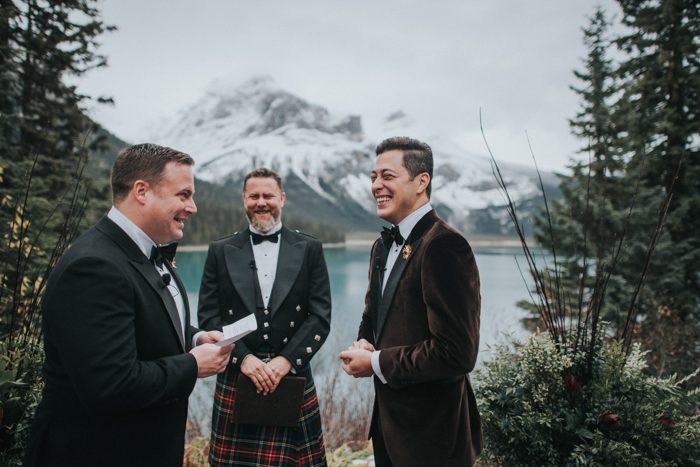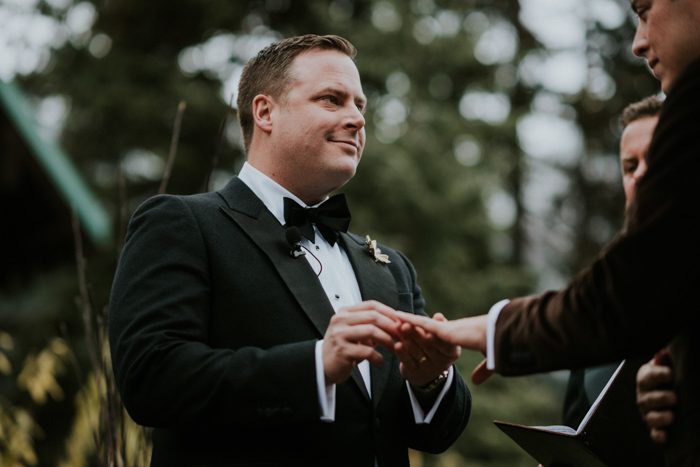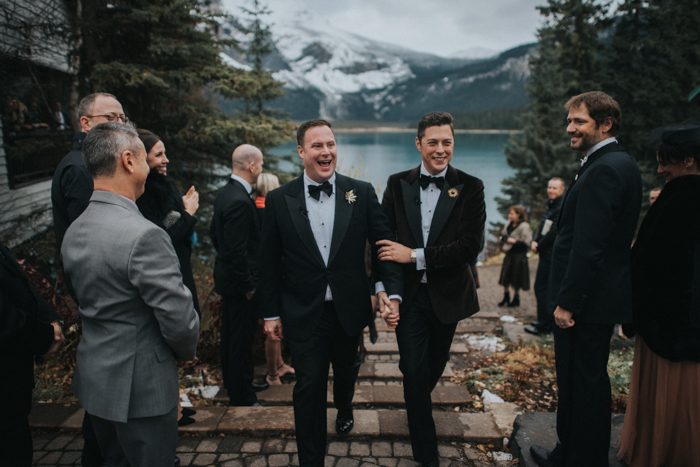 Emerald Lake Lodge was one of our favourite places to visit since we moved to Calgary. It is isolated, with no cell phone service and no tv's in the rooms (only wood burning fireplaces!). We wanted our everyone to unplug and relax, spend time getting to know each other and enjoying the mountains.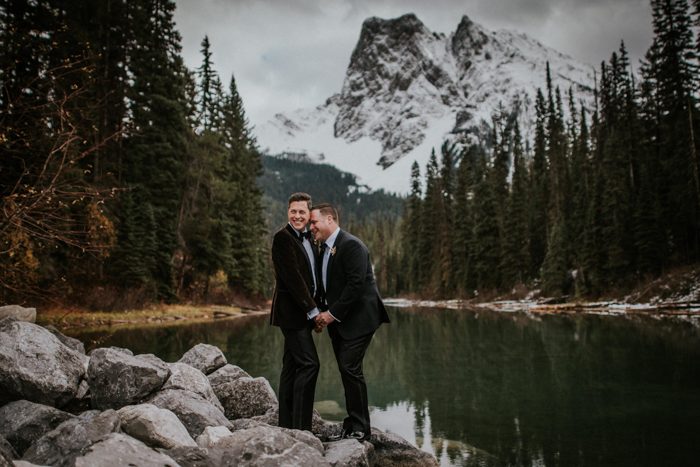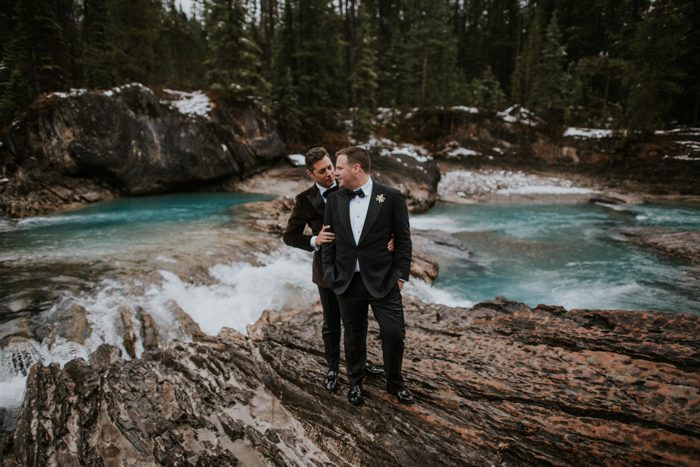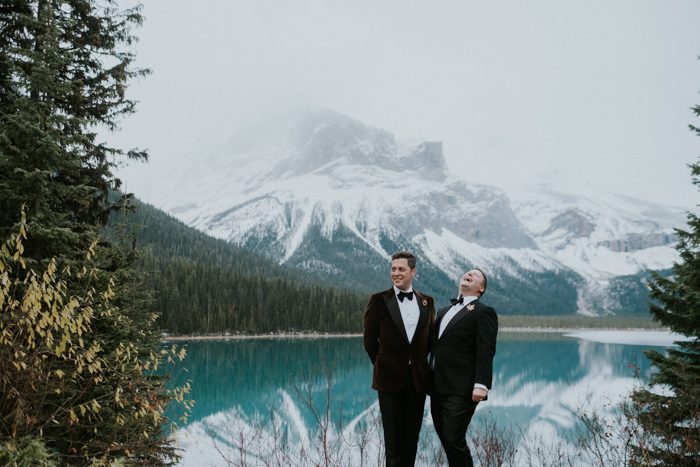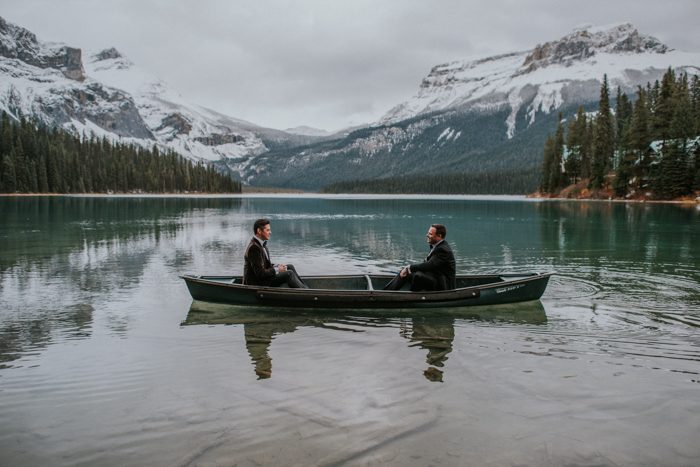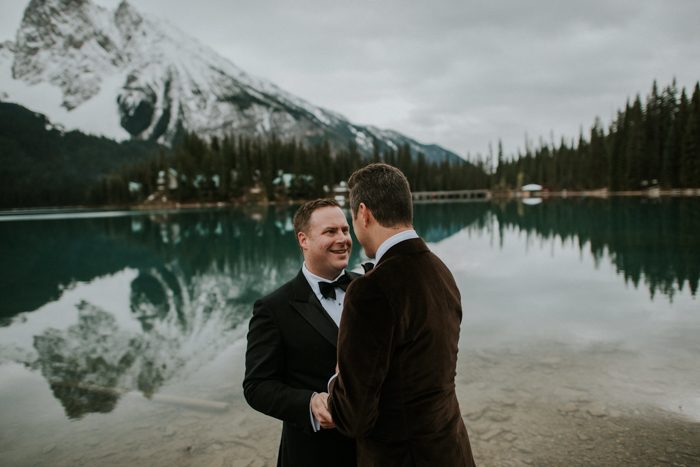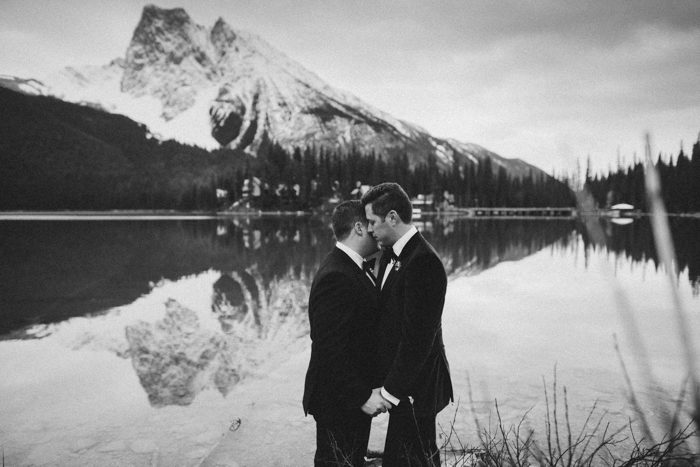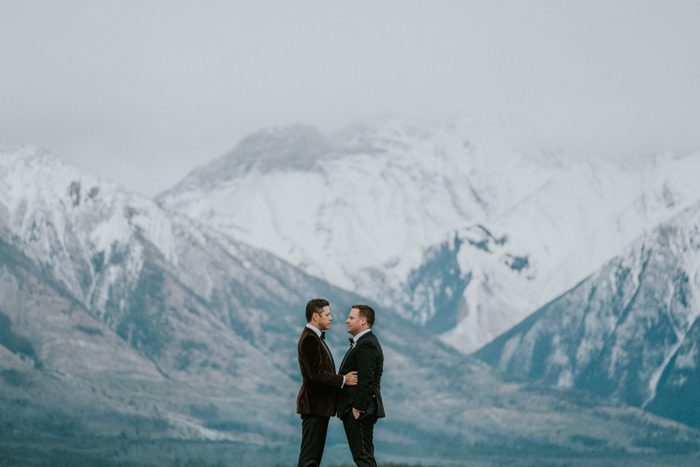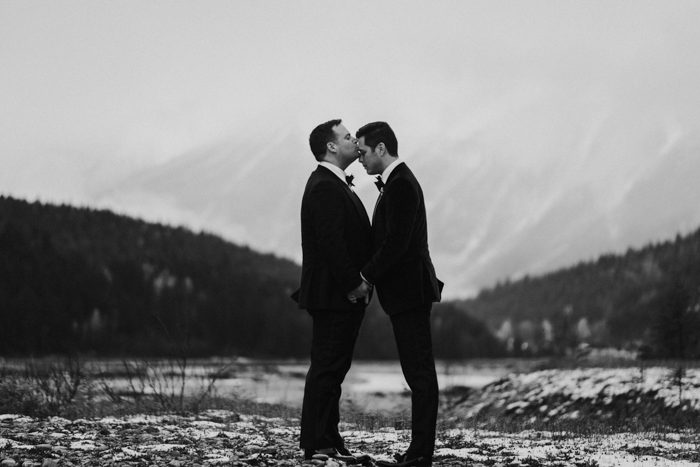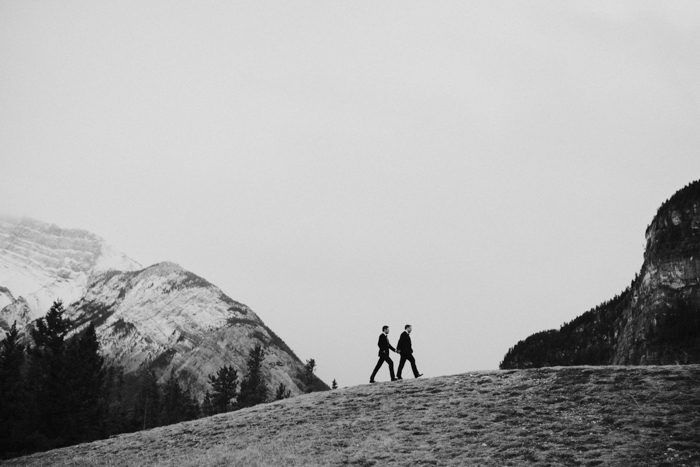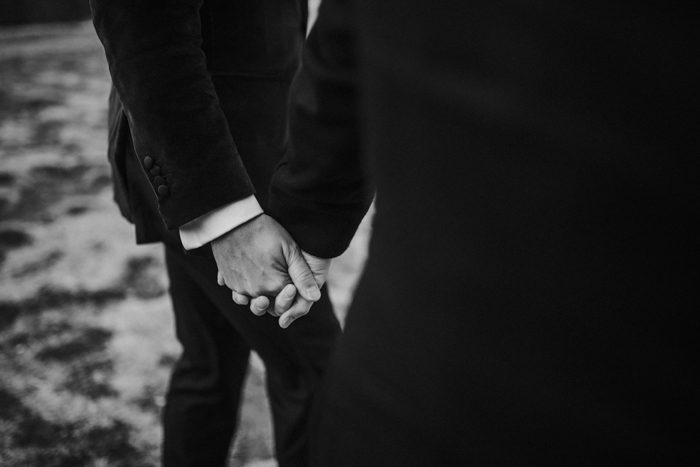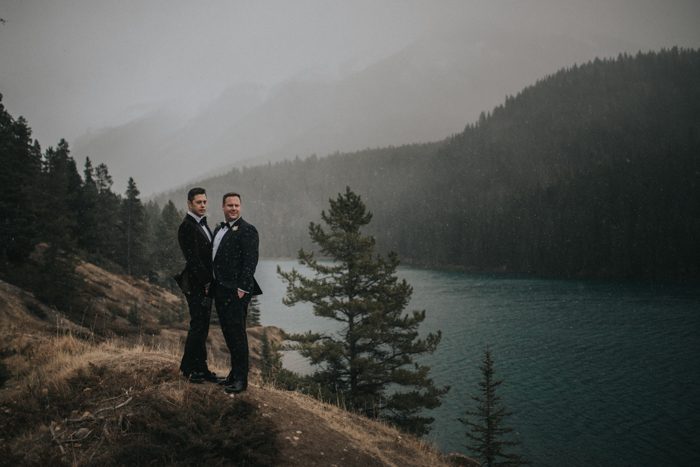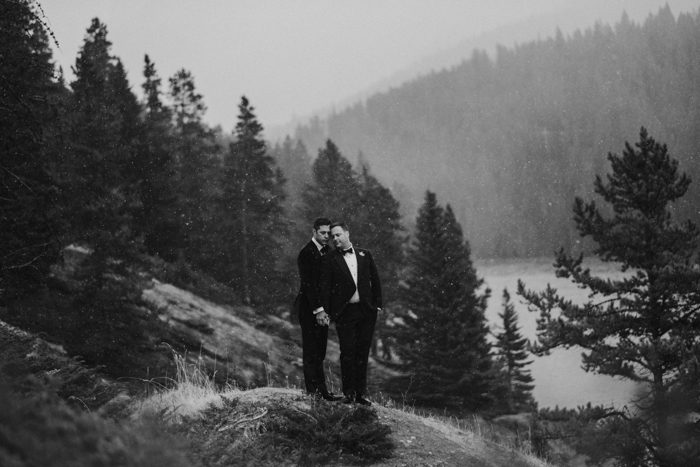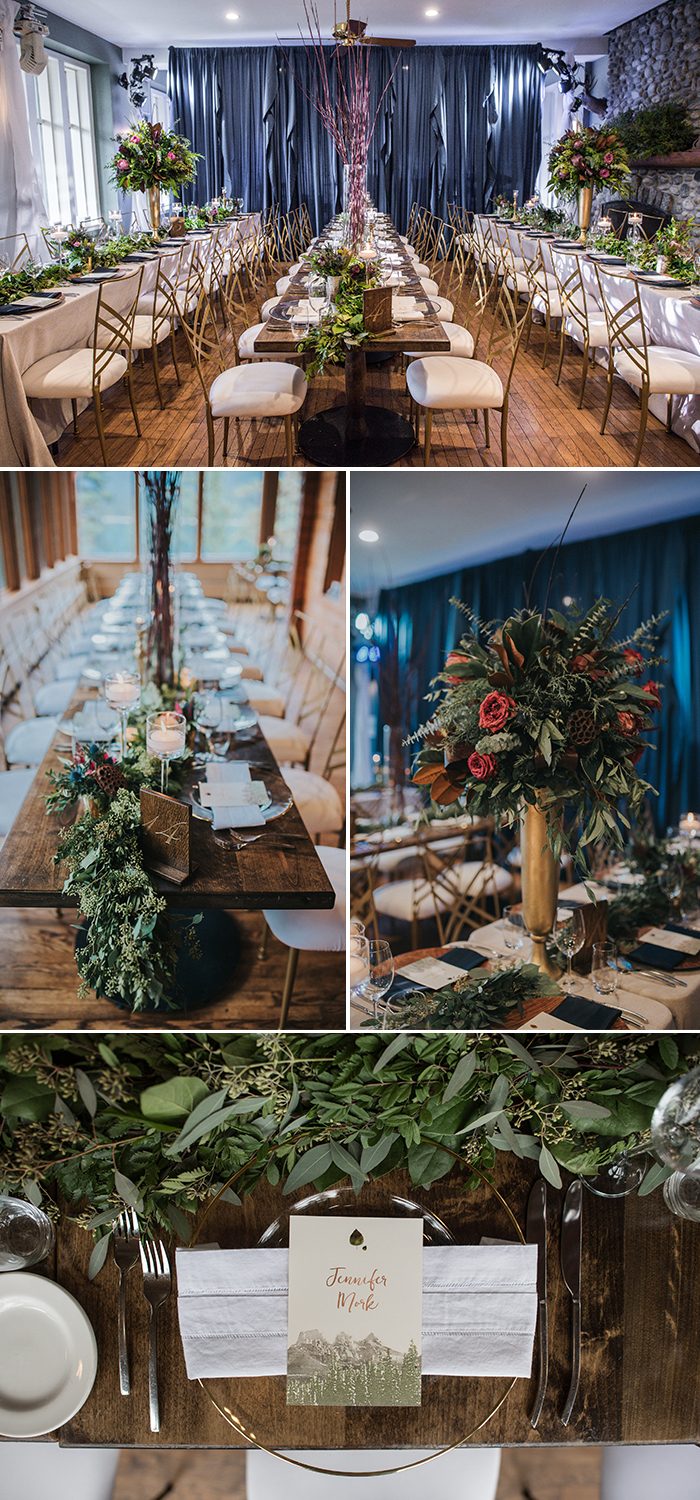 Lynn Fletcher, of Lynn Fletcher Weddings, was truly amazing. We spent over 18 months working with Lynn and her team planning our wedding – every minute, every detail, every dream. She helped make our wedding dreams come true. After months of planning, her and her team spent four days onsite ensuring everything was perfect. We could not imagine the weekend without her. She is now part of our life forever, as a great friend.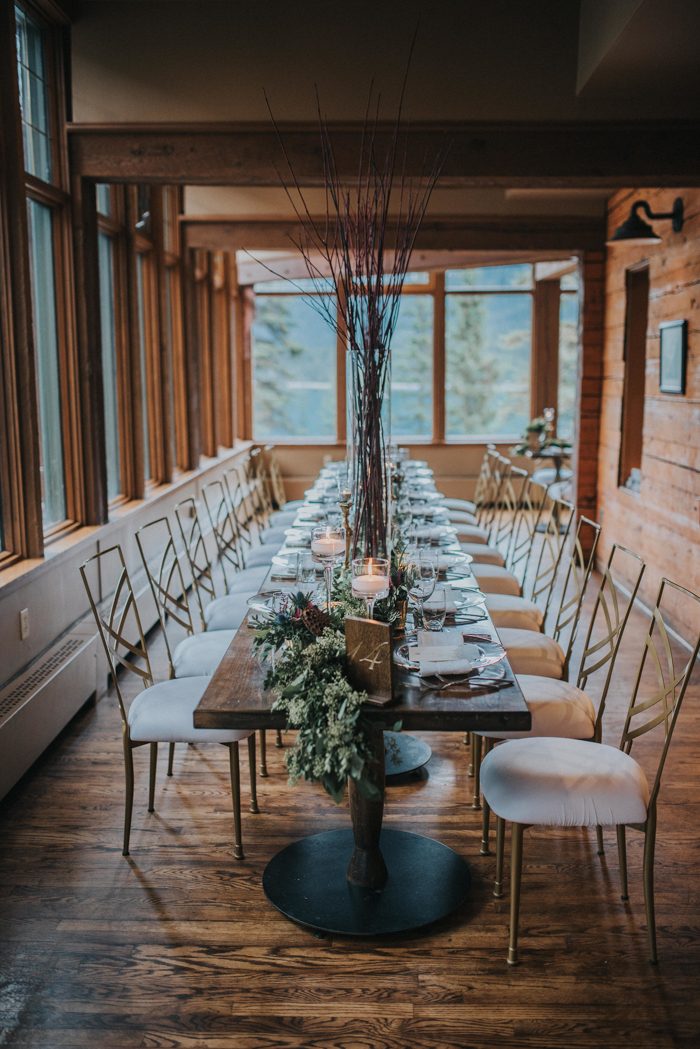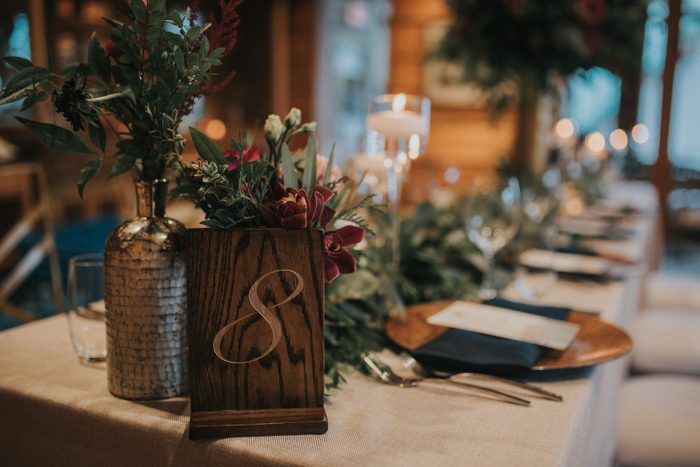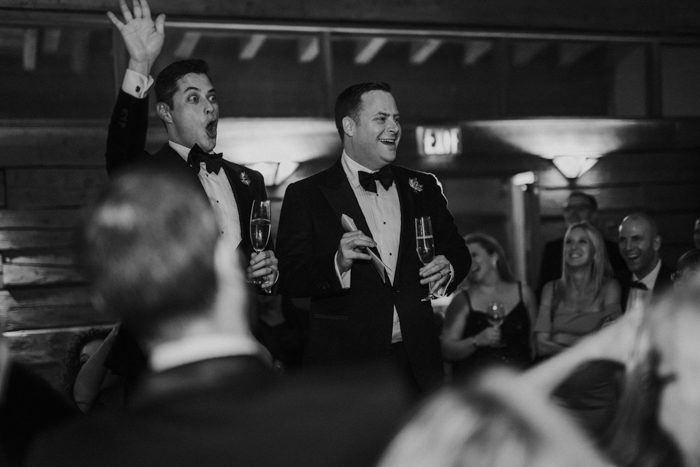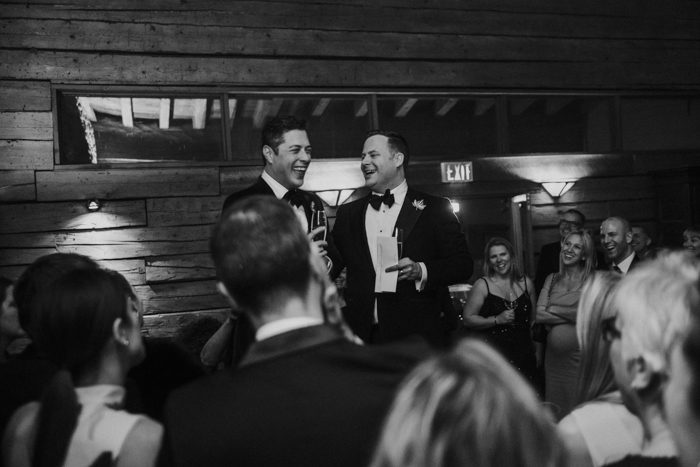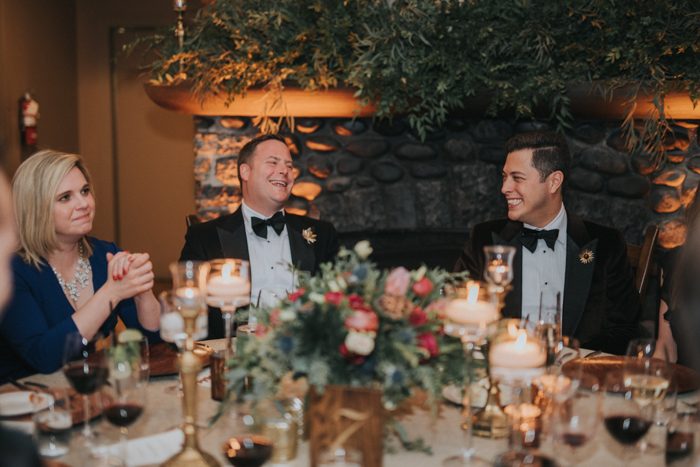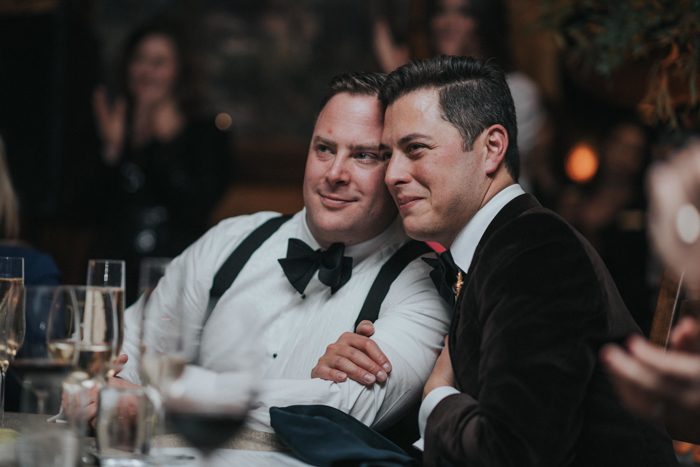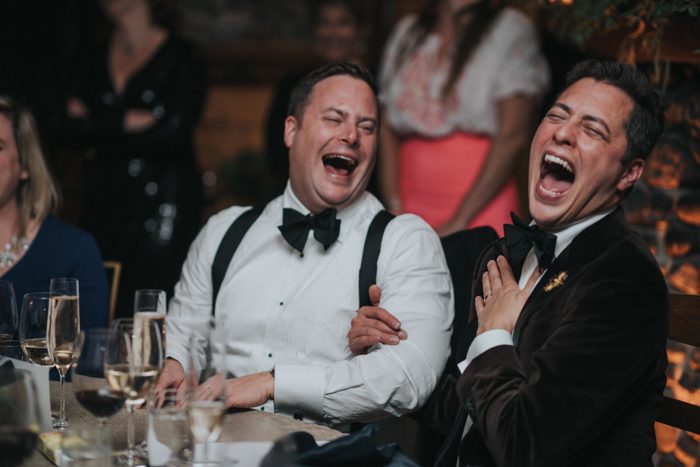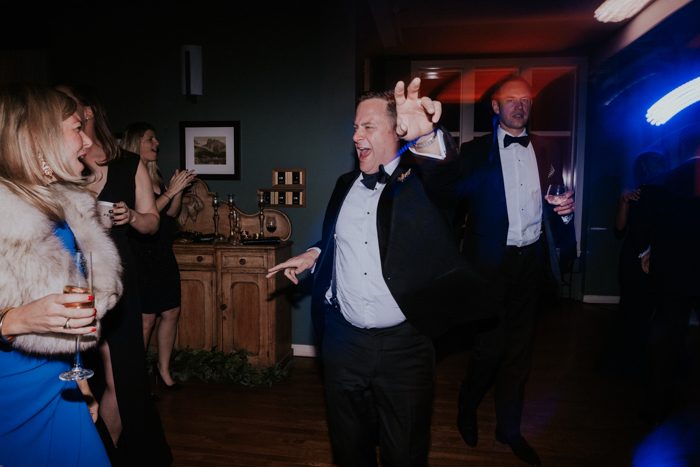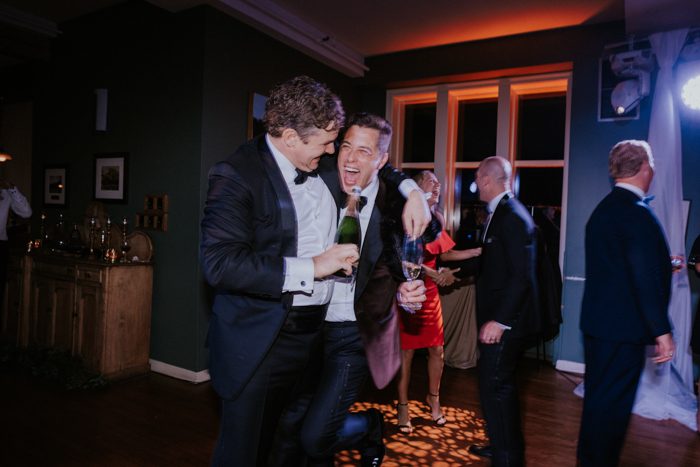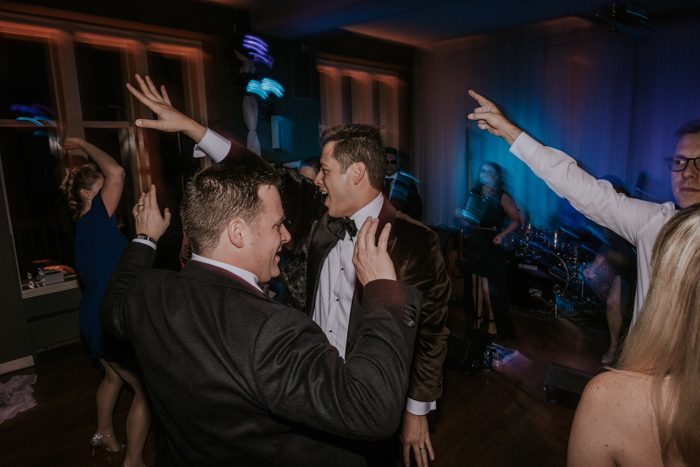 A big thank you to Carey Nash Photography for sharing this cozy winter wedding with Junebug! For more snowy couple portraits, check out this moody winter elopement inspiration at Coronet Mountain!