What's going on, it's Tuesday and there's a new What Junebug Loves Post? That's right, this week there are just so many exciting things going on, and so much to report from our trip to L.A. that we're blogging every day! Woo-hoo! Can't wait to show you what we've got!
For any of you readers deciding on your wedding day makeup, or just looking to update your winter makeup look, the lovely Margaret Dybash of Poppy Artistry has got a fantastic new way for you to pull from her years of experience and get personalized beauty advice! On Wednesday, November 19th at 6pm (Pacific time) Margaret is teaming up with personal stylist Darcy Howard of Lifestyled for an "Ask the Expert" teleseminar. Just RSVP to [email protected] to receive call-in information, and then, call in! It's absolutely free and you can ask questions about anything to do with makeup, beauty or style. These girls are true experts and love what they do, so don't miss this fun chance to chat with them one-on-one!
To get the ball rolling, Margaret put together a little advice about winter makeup looks and her favorite easy to use products. Thanks Margaret! Read on to learn her tricks of the trade and see why I'm so inspired to rock a luscious red lip this holiday season!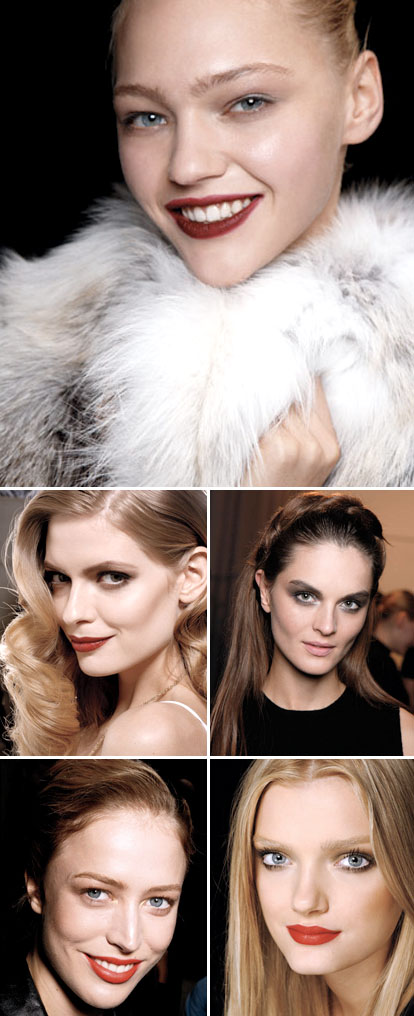 Images from HarpersBazaar.com
Winter is the perfect time to turn up the heat. Instead of mourning your summer tan or trying to get it back by hitting the tanning booth and loading on the bronzer, take advantage of that porcelain skin! Go out on a limb and try a smoky chocolate on the eye or a deep red lip. When you choose eye colors such as rich burgundy, plum, or wine instead of your classic charcoal youll warm up your complexion as well as add drama, so you wont risk looking too fair.
This season is also the perfect time to purchase new colors as many makeup lines release holiday sets at great prices! Not only will you save money but sets take the guess work out of combining colors. Here are some of my favorites (available at Sephora):
Vincent Longo Sexy Things Kit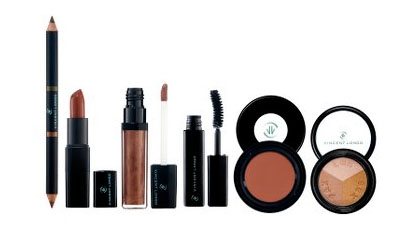 Stila Step Out and Shine