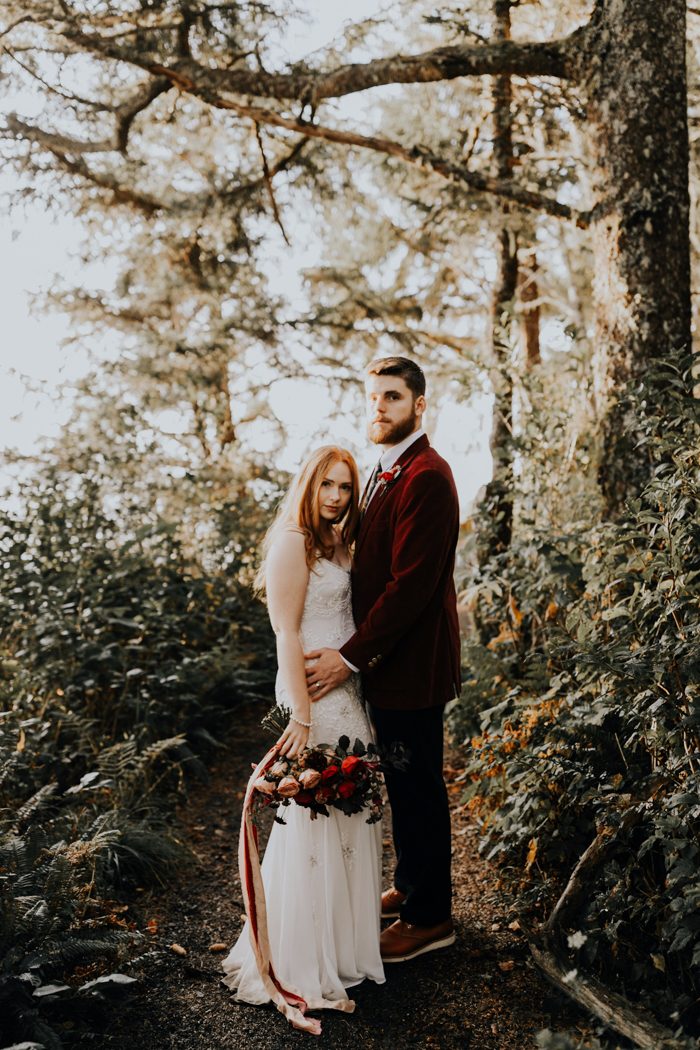 There is nothing but heart eyes for Emily and Wade's Cape Perpetua wedding. Emily wore a gorgeous beaded BHDLN dress and a veil to match as she said "I do" to Wade. These two sweethearts had a sweet and intimate ceremony on the beach with their family standing by their side. With a coastal view this stunning, Emily and Wade kept things simple and carefree with no added decor except for a dreamy bridal bouquet designed by Edelweiss Floral Co. After their first kiss as husband and wife, these two went hand-in-hand exploring the Oregon coast for some stunning couple portraits by Olivia Strohm Photography.
The Couple:
Emily and Wade
The Wedding:
Cape Perpetua, Yachats, Oregon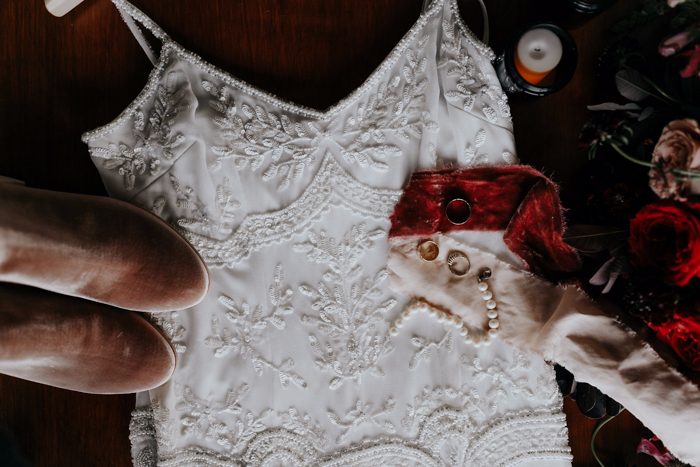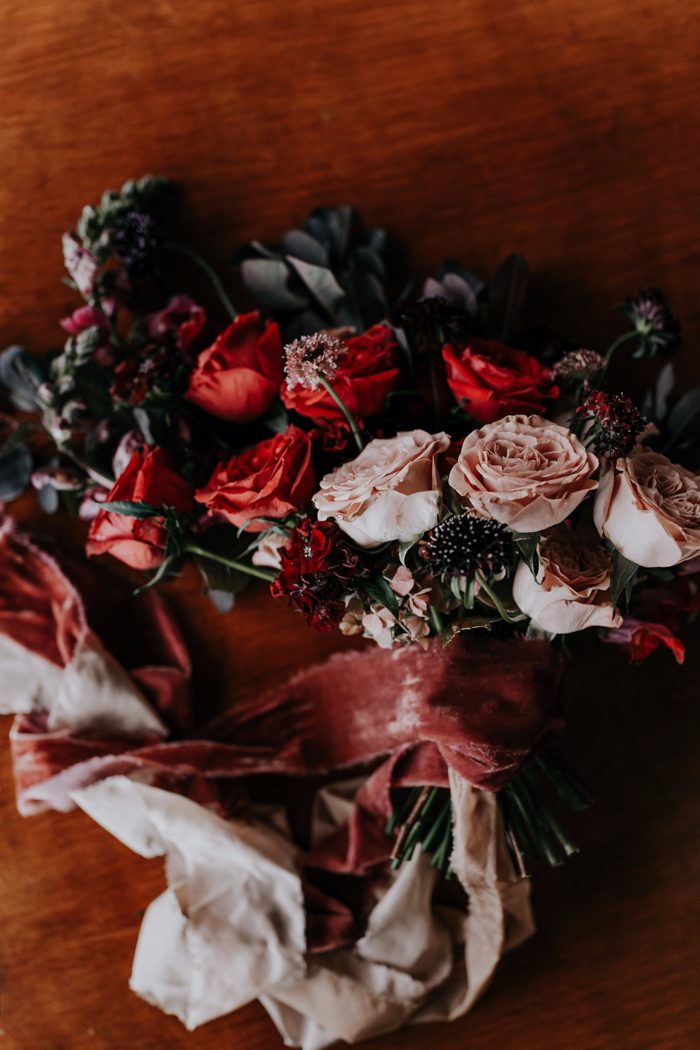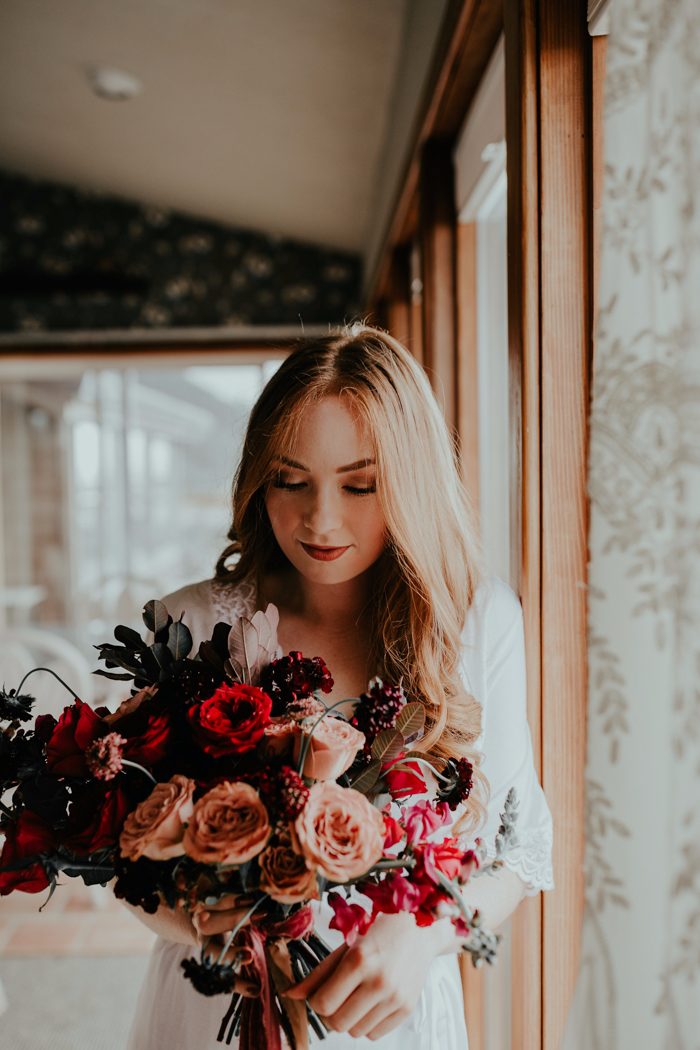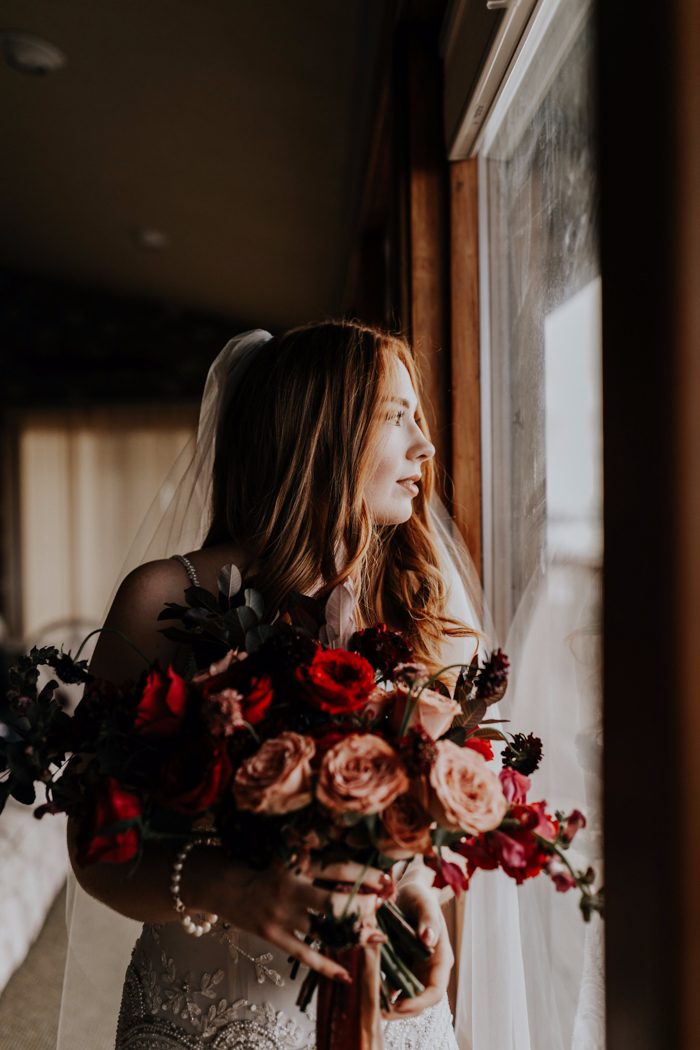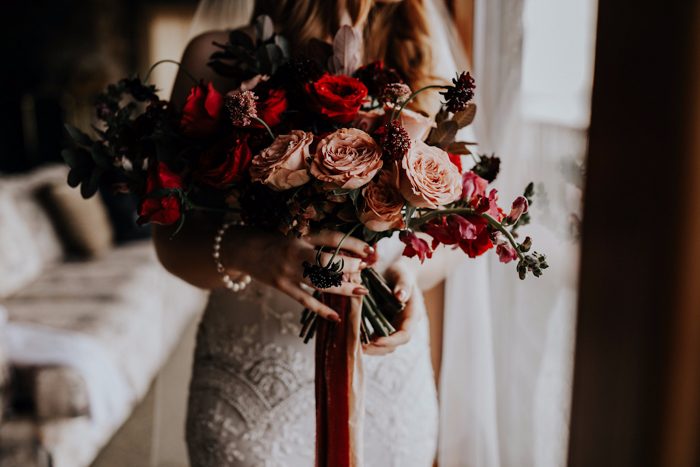 Because there were less than 20 people attending our wedding, our wedding day agenda was pretty flexible. Our photographer, Olivia (we love her), arrived and got ready with Emily. Olivia was Emily's RA in her freshman dorm, and was a great comfort to her the morning-of.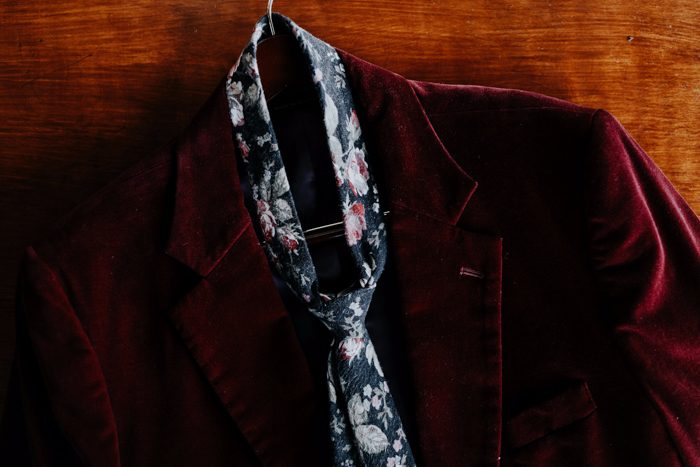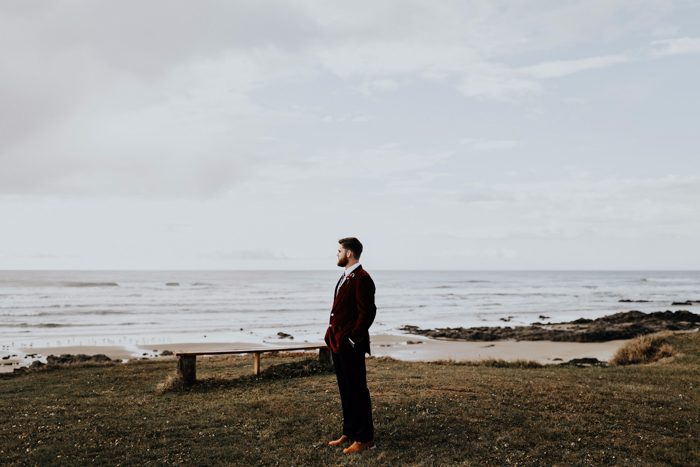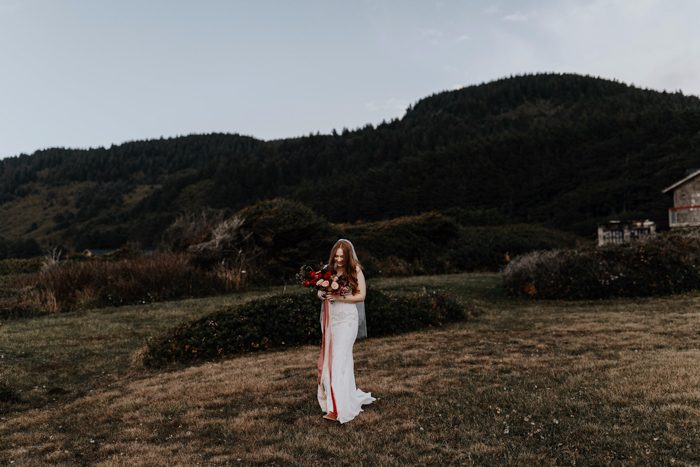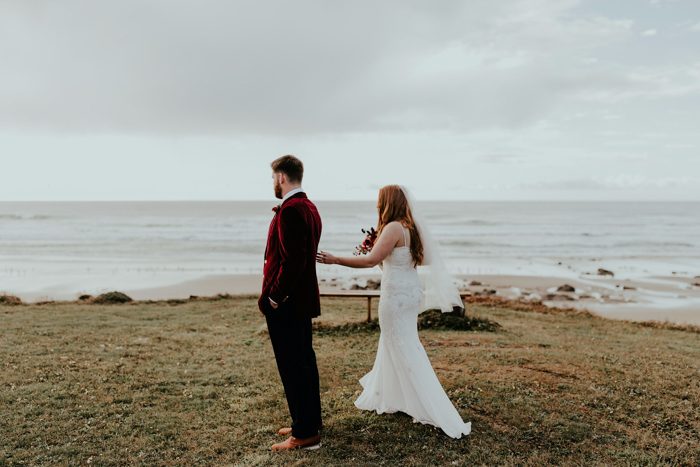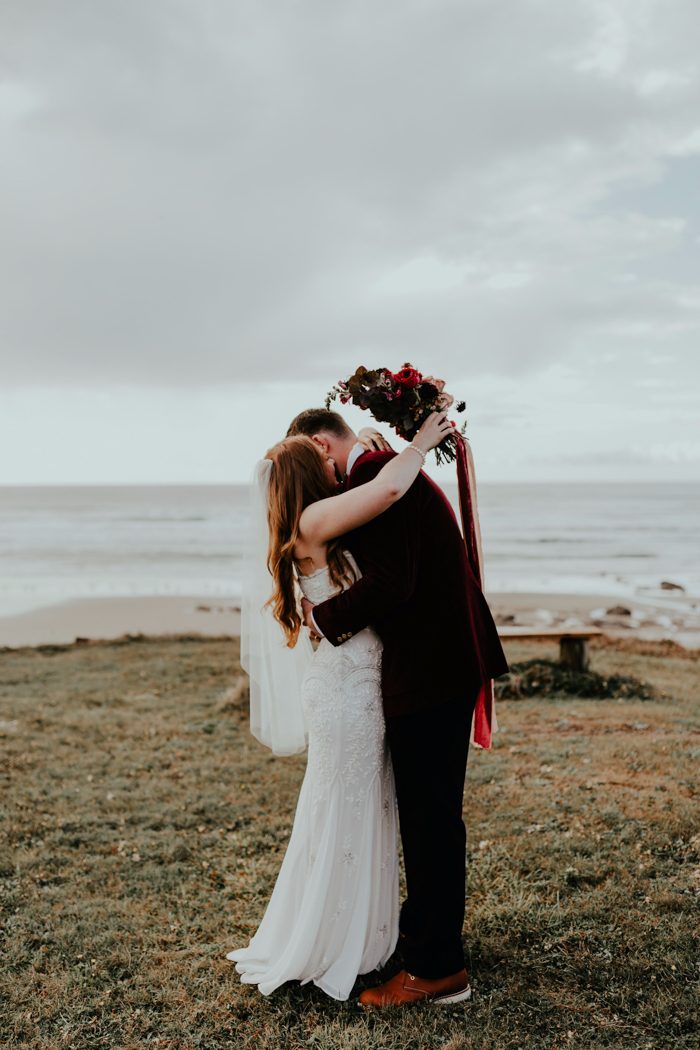 SHOP THIS POST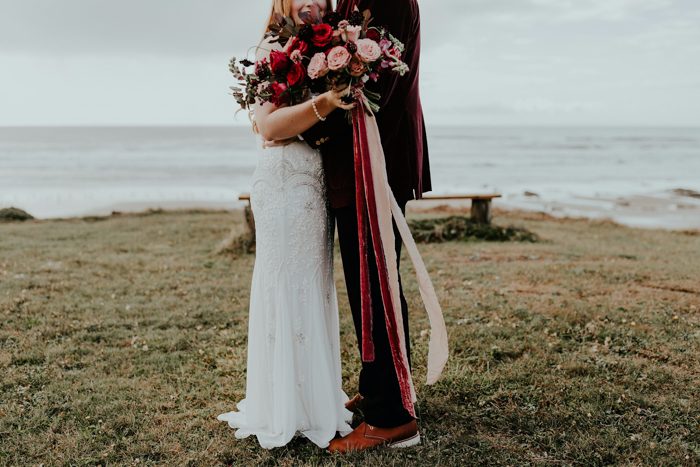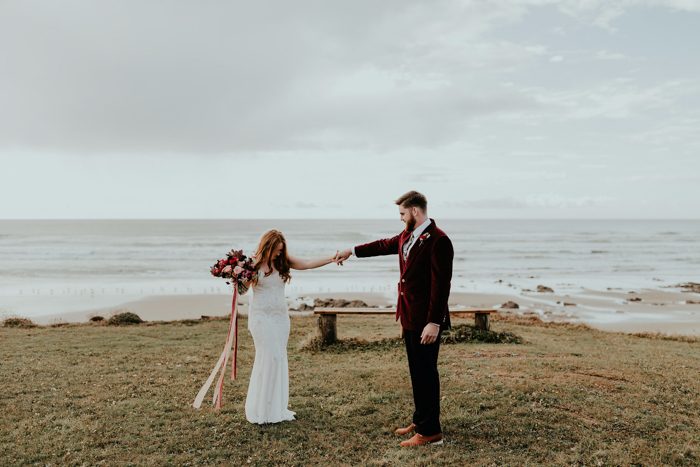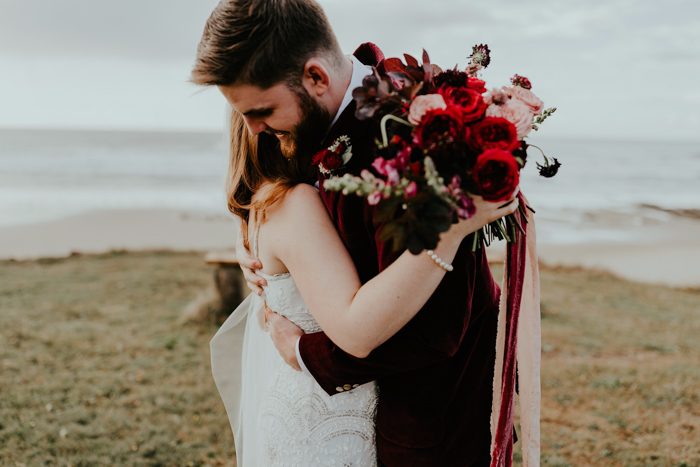 We chose Yachats, Oregon for its coastal location and it being equidistant from California and Washington. We found a rental that would fit both families comfortably, and decided to perform our ceremony there on the beach. Neither of us had been to Yachats, but in our research we discovered the Cape Perpetua Scenic Area. That was where we wanted to feel at the top of the world on our most important day. So we showed up the day before and everything was perfect.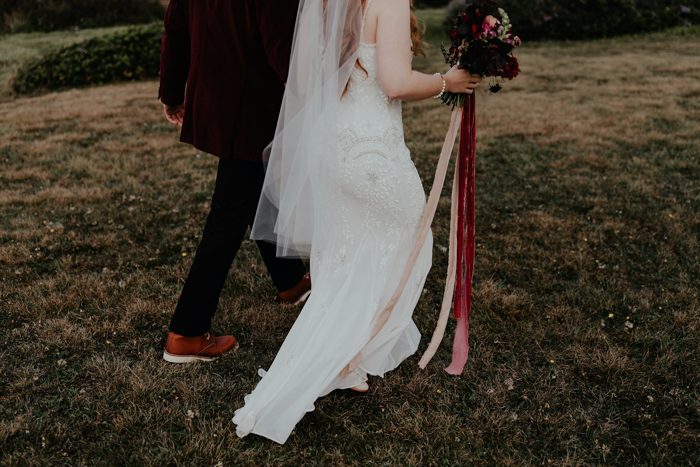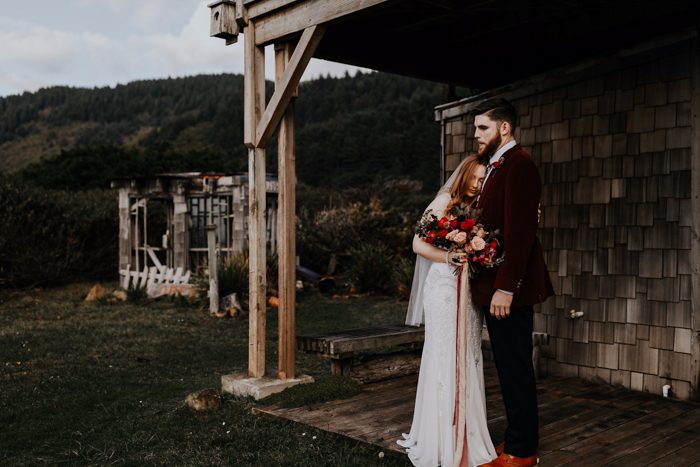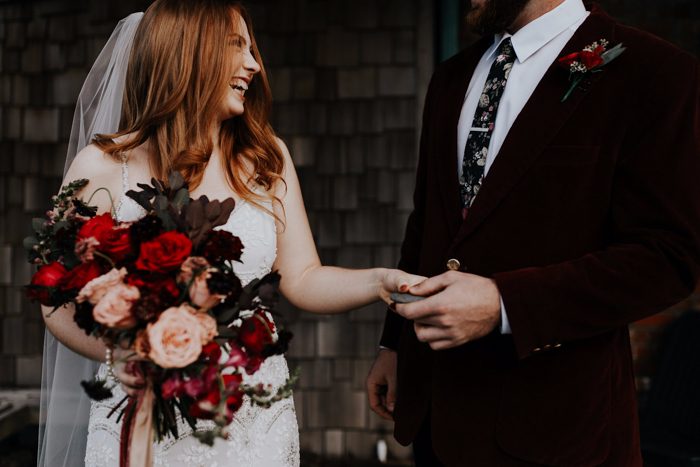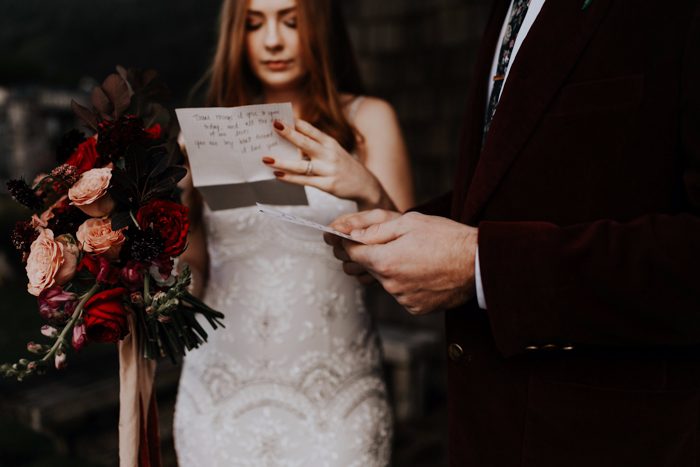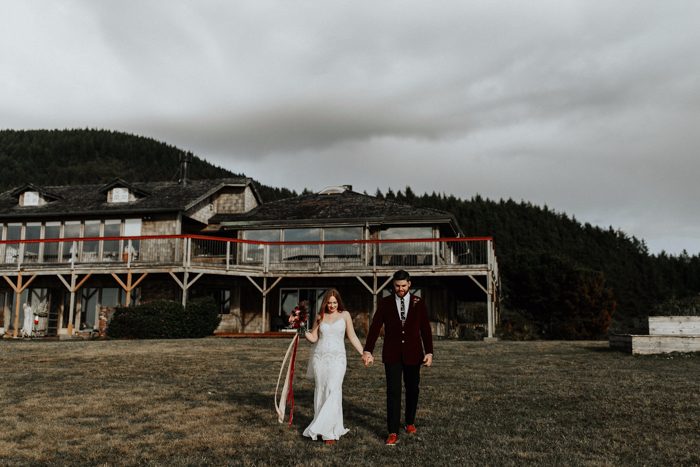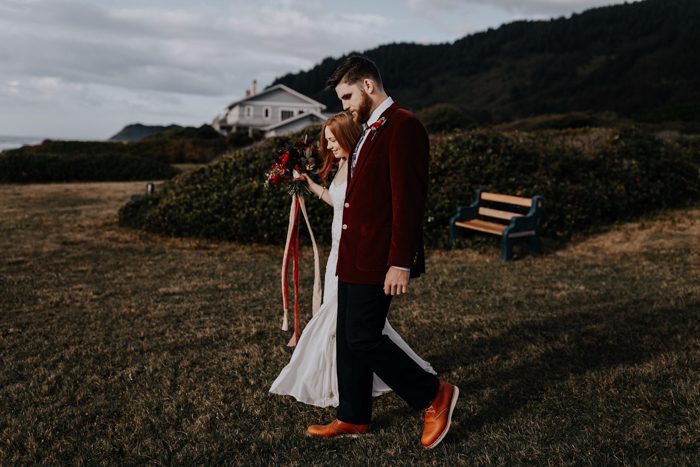 The most important part of our wedding planning was keeping it authentic to us. Because Wade's family is in Washington and Emily's is in California, they haven't had a chance to truly get to know one another. We wanted to plan a weekend where our families could blend and spend time with each other. This felt authentic. A big, fancy bash didn't feel like something we would look forward to. Instead, we took our families on vacation to the beach.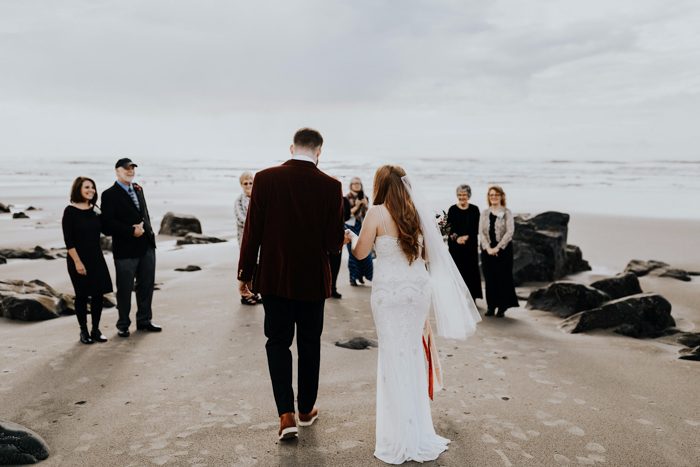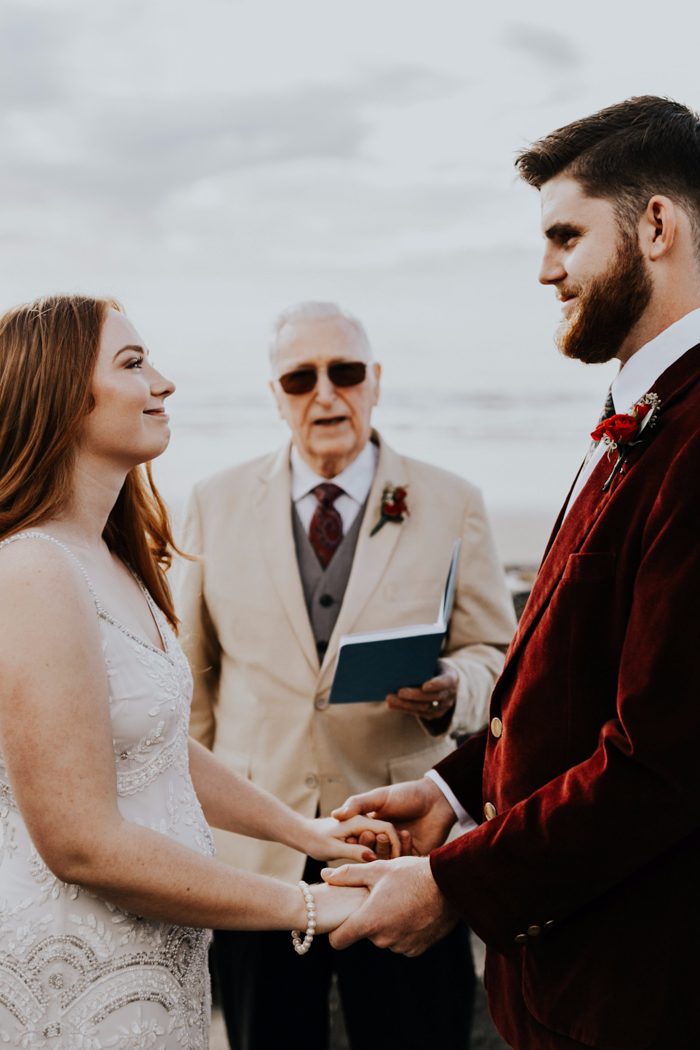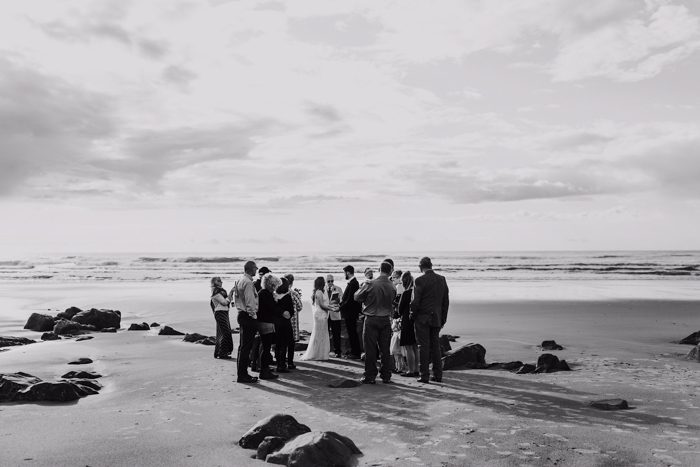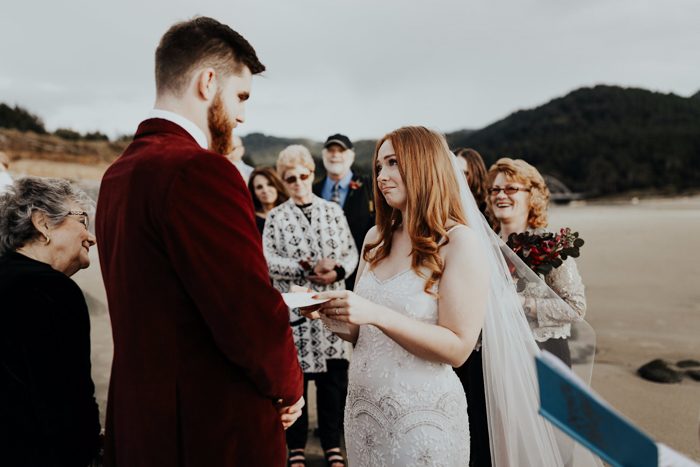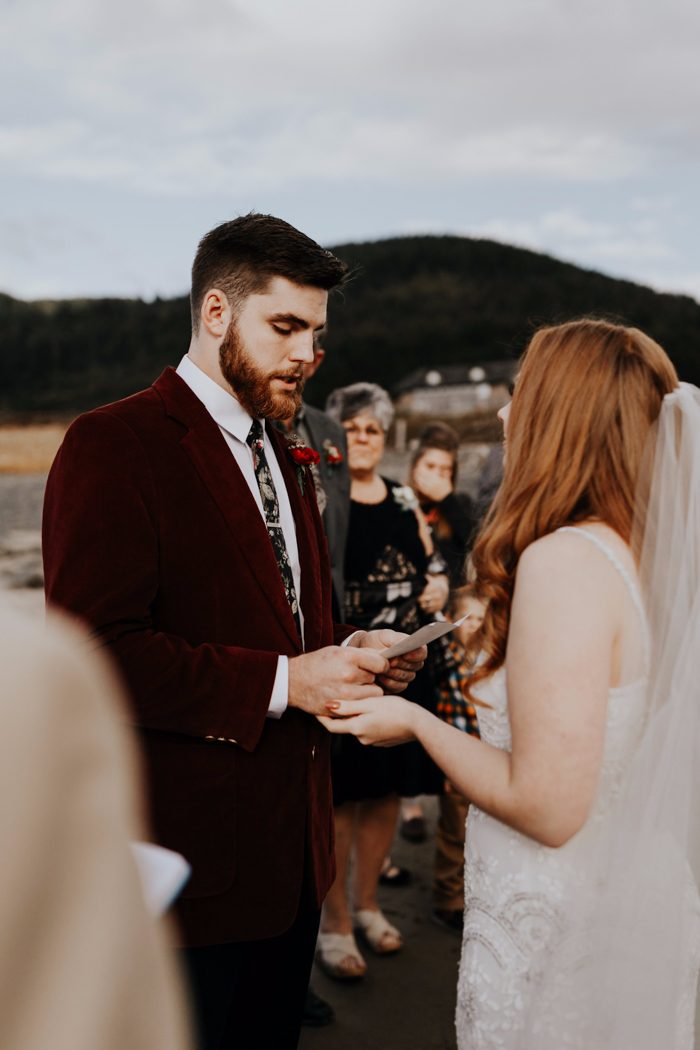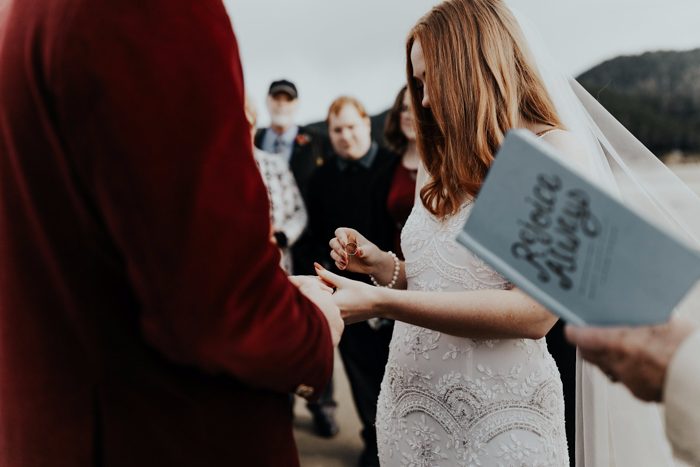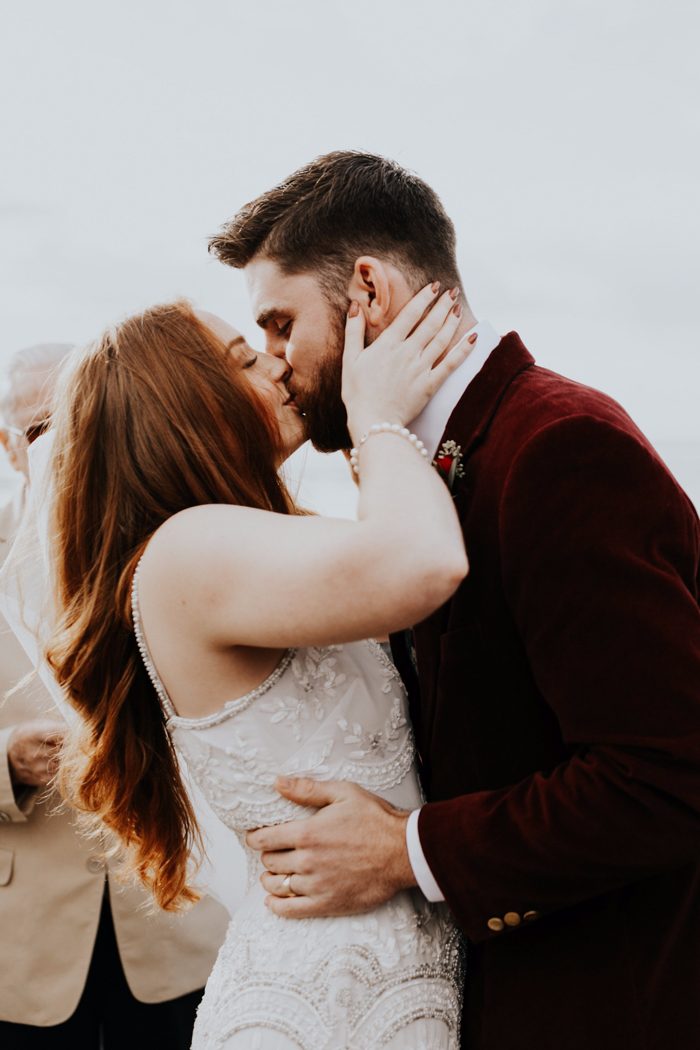 The forecast for the day was sunny, so we had planned on having the ceremony during golden hour, but an hour before we had planned, there was a torrential downpour. We watched the rain wet the grass and sand, but the rain stopped and we were ready to go. Olivia approved of the light, but as soon as we walked down to the beach, the clouds opened and this beautiful light came down. The sky opened for us. As much as we worried about too much rain or too much sun, the only thing we could do was go with it. It turned out to be the most beautiful day, and we had nothing to do with it.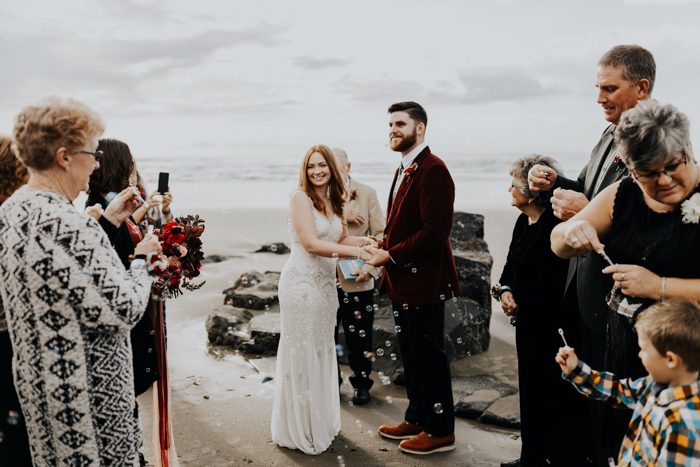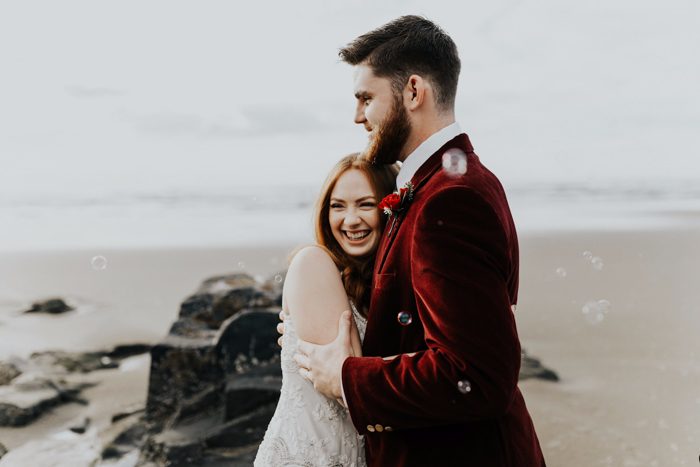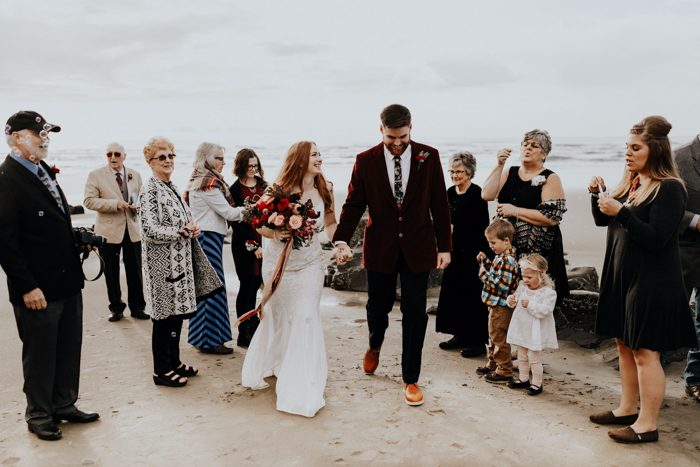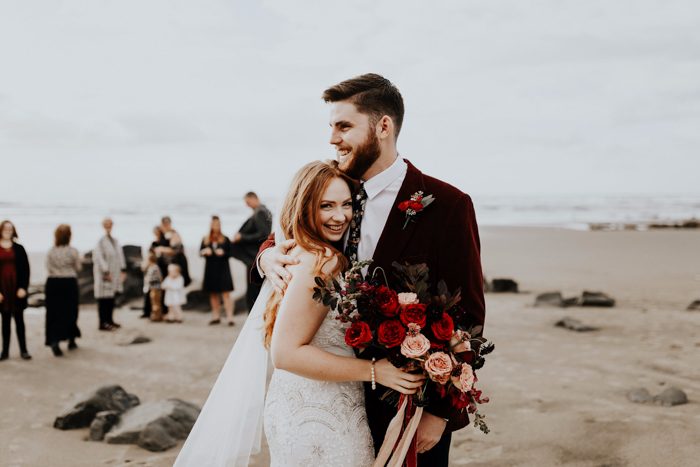 Above all, our advice would be to make it all about you. At the end of the day, it's your moment to enjoy. Yes, our family was an integral part of our day, but they supported us putting our spin on it. We kept it simple, and that allowed us to focus more on one another than the stress that can come along with all of the details of planning a wedding. The most important part of this special day is the promise you are making to your partner, and it was important for us to let everything else take a back seat.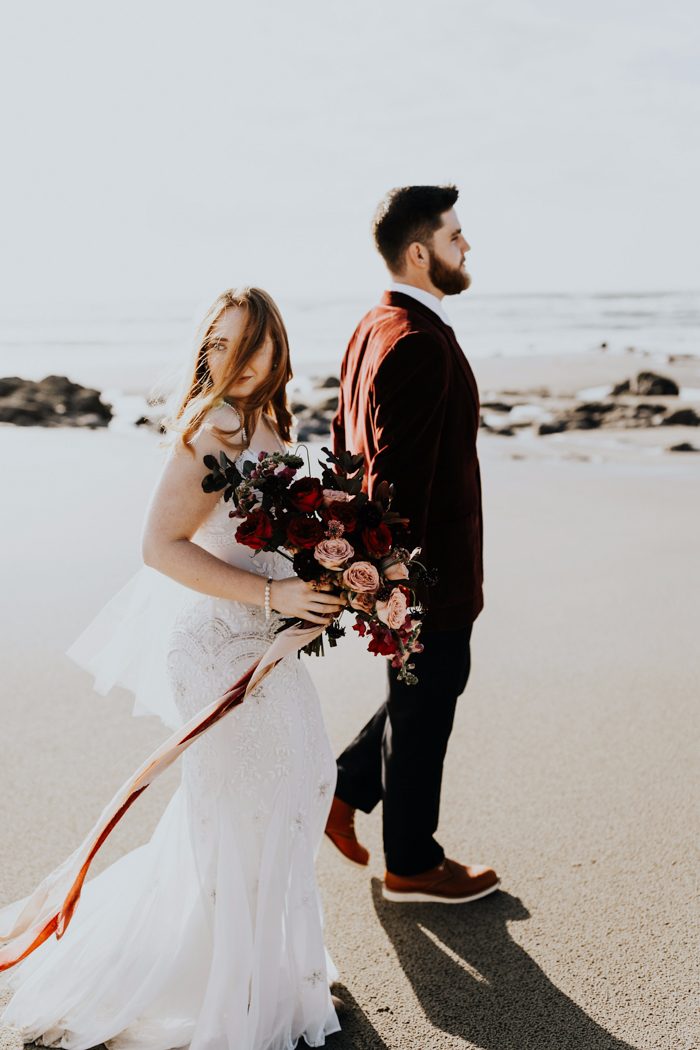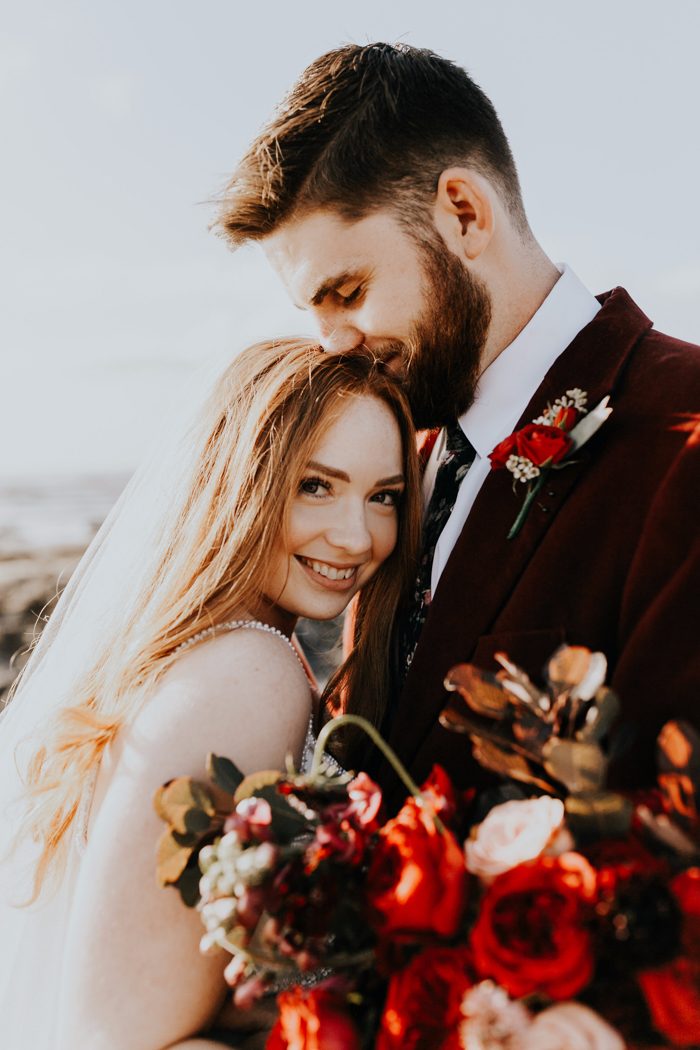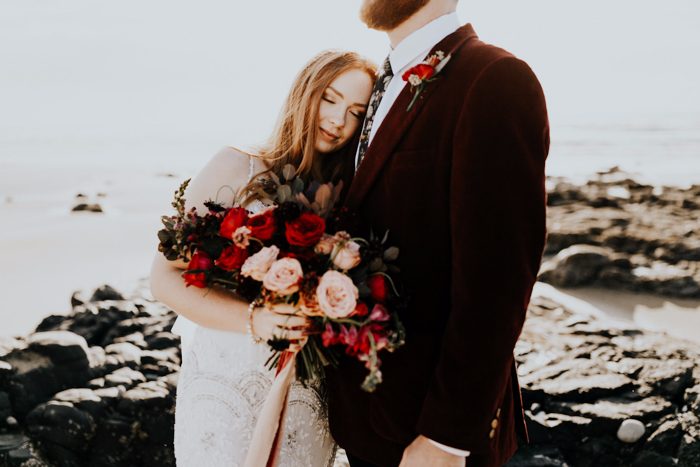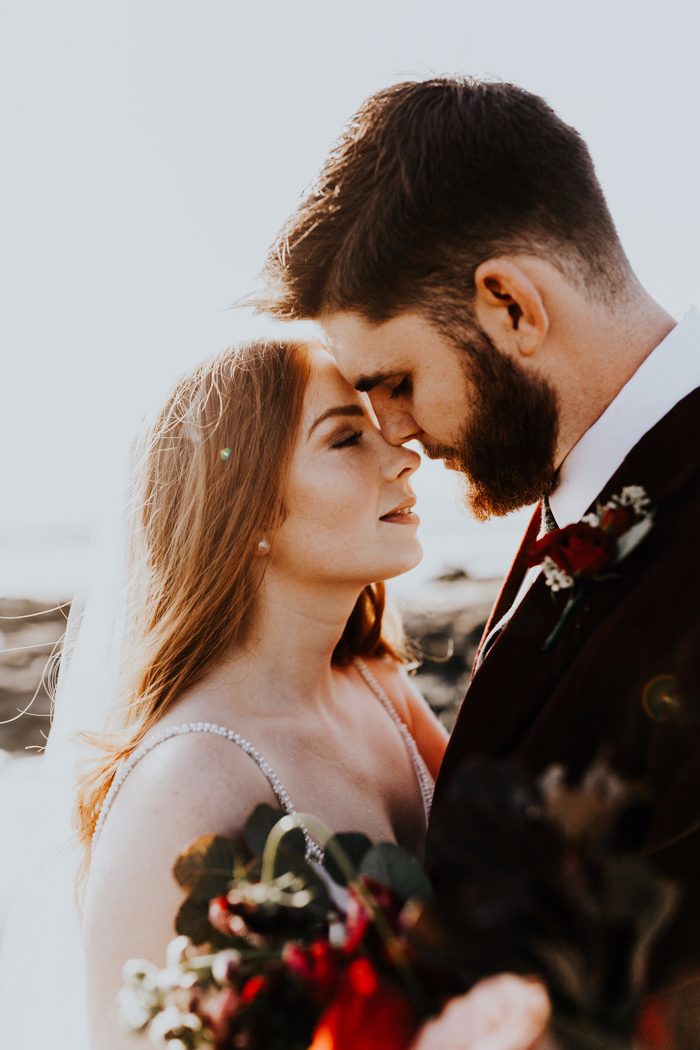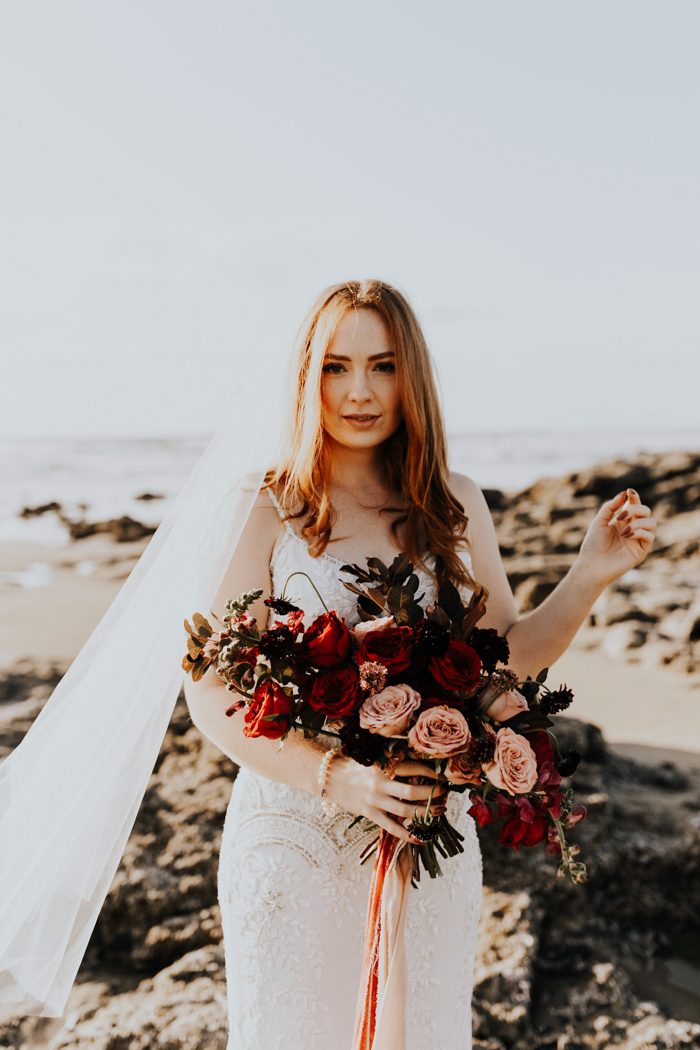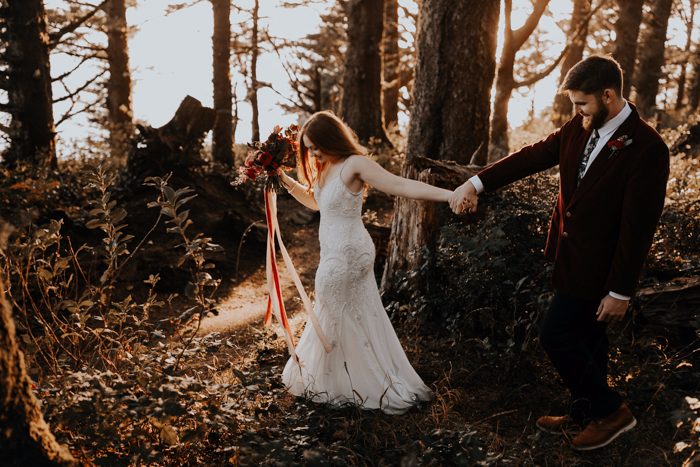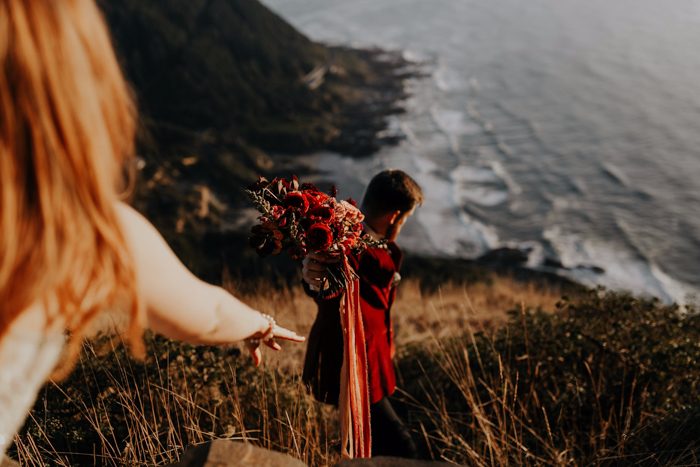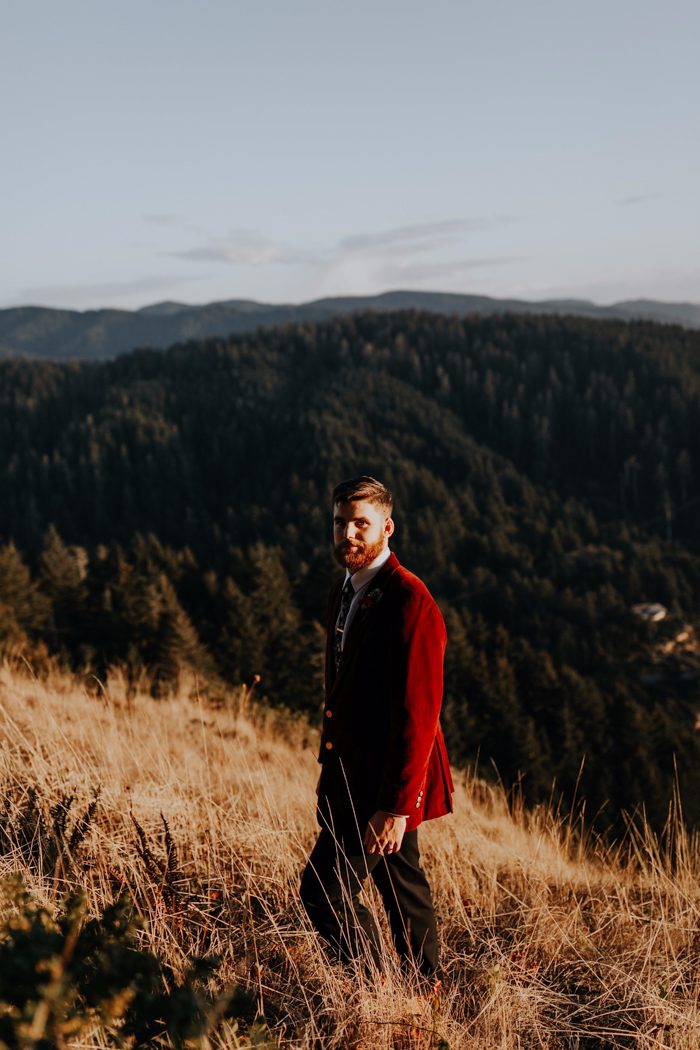 Months before the wedding, I found Wade's suit jacket in the basement of a vintage store in Spokane. The cranberry velvet jacket was a perfect fit for Wade – complete with M's engraved on the gold buttons. A week before the wedding, I found my pink velvet boots and everything came together. I wanted something timeless, yet comfortable and true to us. The feel really came together through Olivia's images.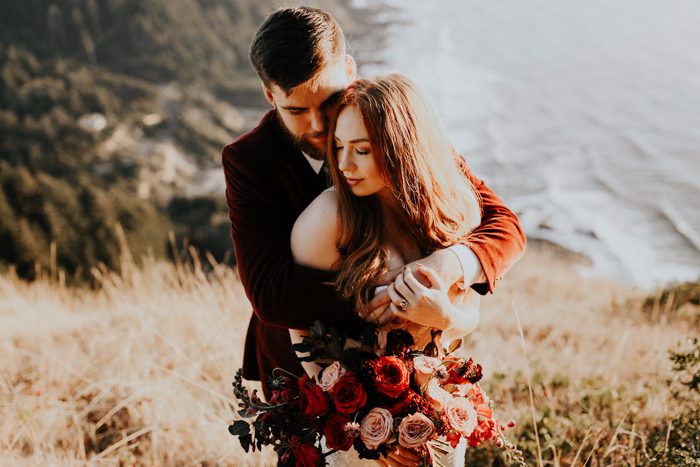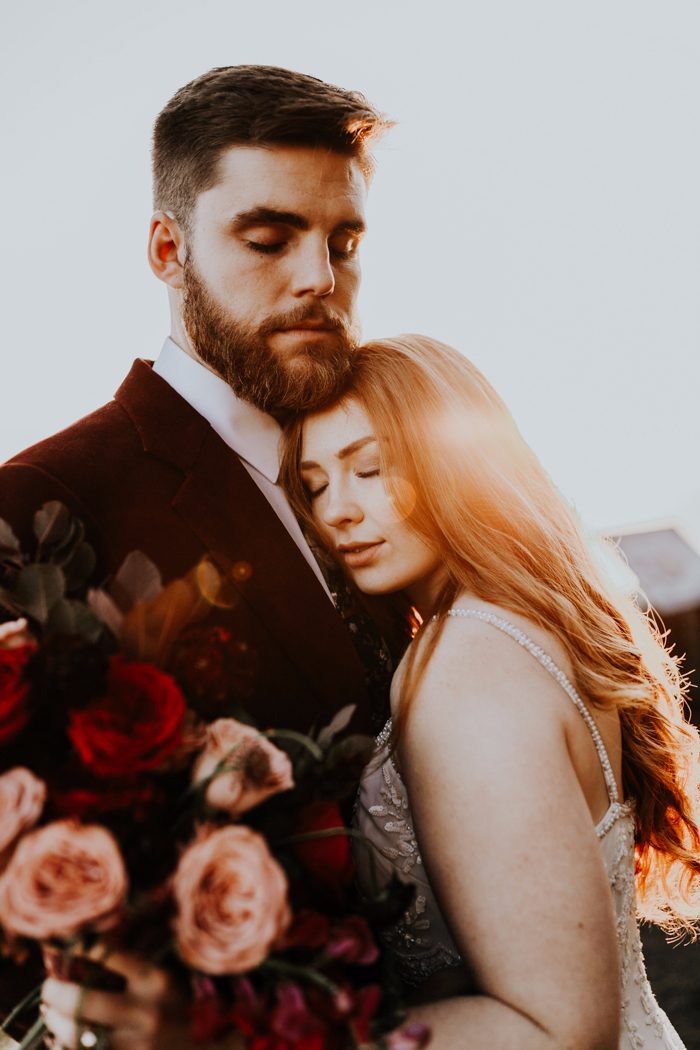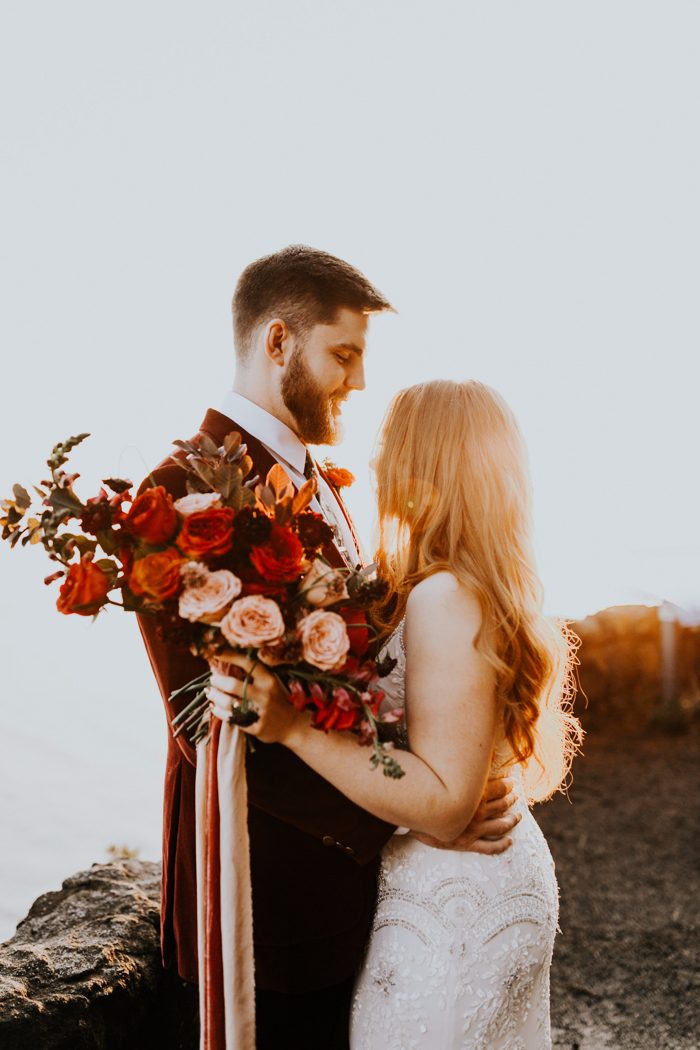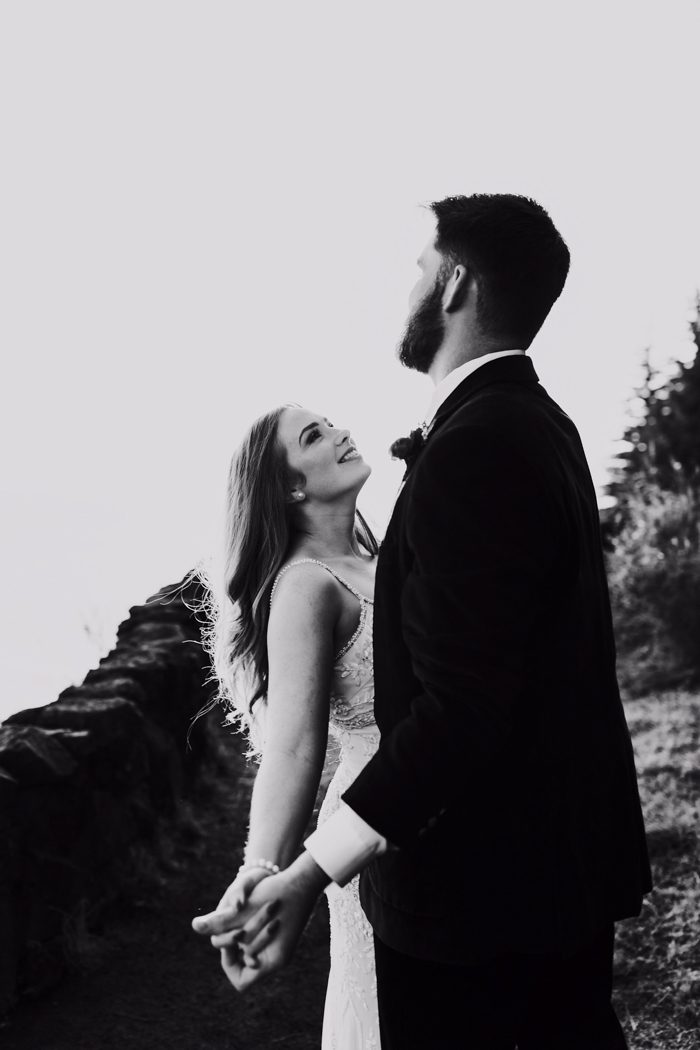 Our first dance was at the top of Cape Perpetua, a National Scenic Area where we could see over 70 miles of the Oregon coast. We didn't have any music, but sang "September" by Earth, Wind, & Fire a capella and danced with only Olivia as an audience.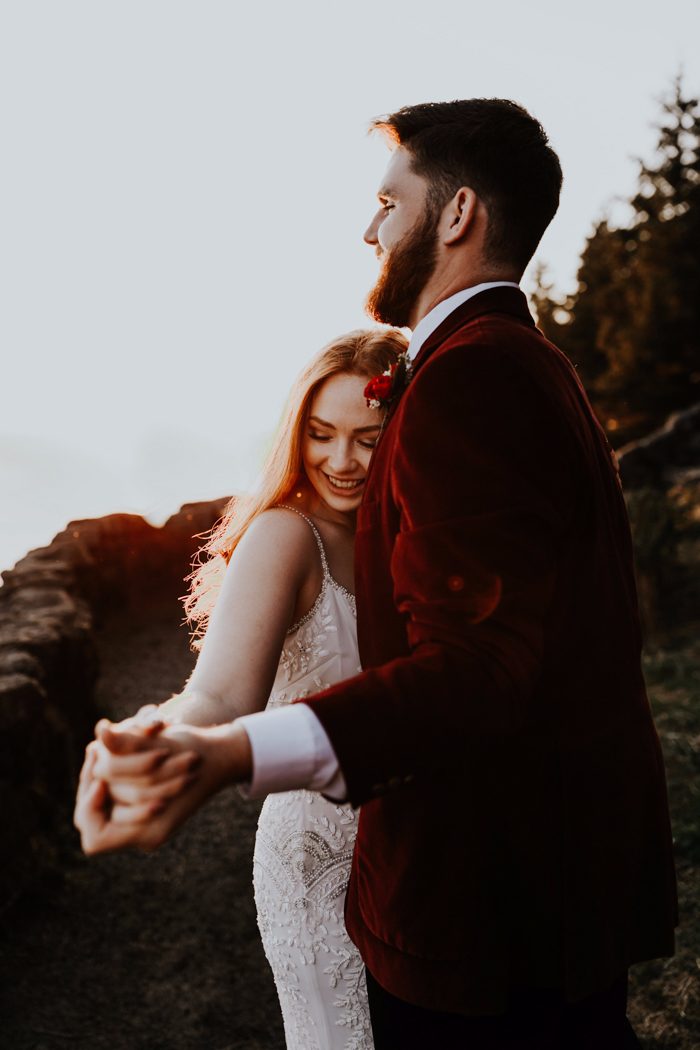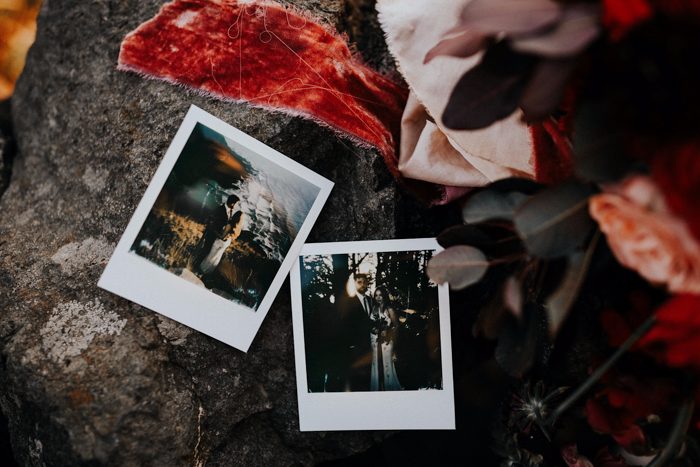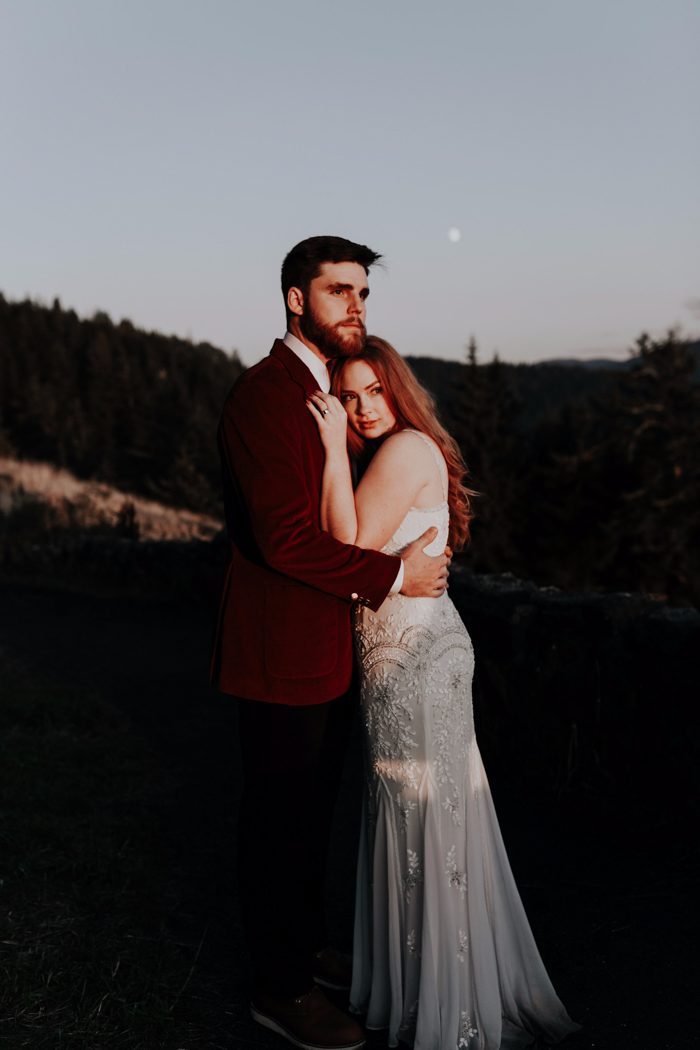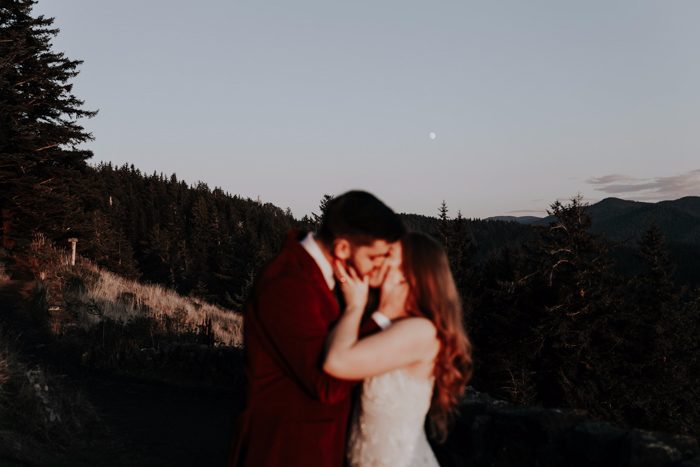 Congratulations to Emily and Wade on their nuptials, and a big thanks to Olivia Strohm Photography for sharing their dreamy intimate wedding with us! If you can't get enough of Olivia's work, then check out this eclectic Wahclella Falls wedding that she also photographed.