I've spent the last few evenings helping my two sweet little boys fill out their Valentine's for their classmates, and it's put me in a schoolhouse kinda mood. Remember when the holiday was all about stickers, silly jokes, and lots of candy hearts? With that in mind, today's wedding seemed like a perfect fit for the day before Valentine's Day. Mariel and George's wedding was filled with sweet schoolhouse references, lots of silly jokes, and plenty of sweet treats. The newlyweds thought of everything! From the cute pictures of Grandma in the dunce cap; to the high school counselor's office-themed wedding programs; sack lunches and milk cartons for a late night treat; the bake sale dessert bar; and even cootie catchers; every detail was creative and thoughtful, and beautifully captured by Bellalu Photography!
The Couple: Mariel and George
The Wedding: 8.12.12 – Nestldown – Los Gatos, California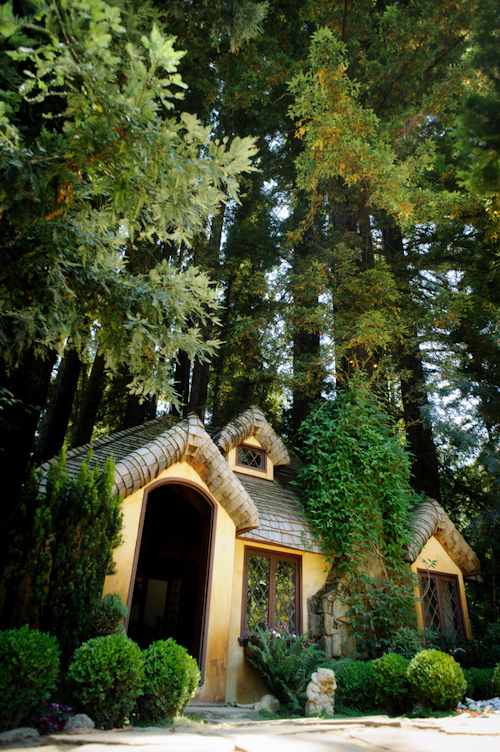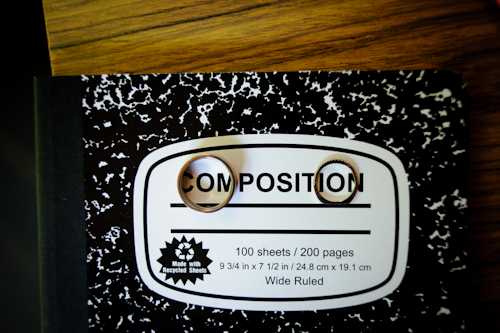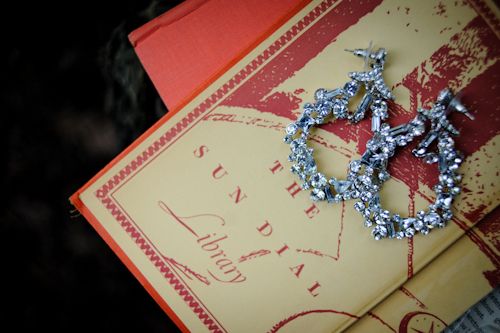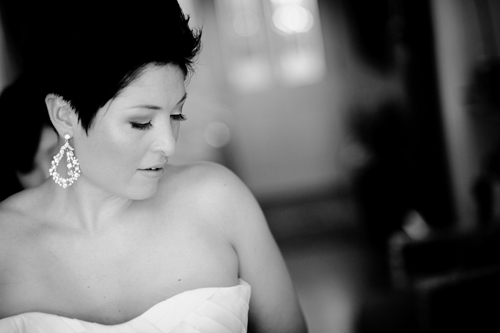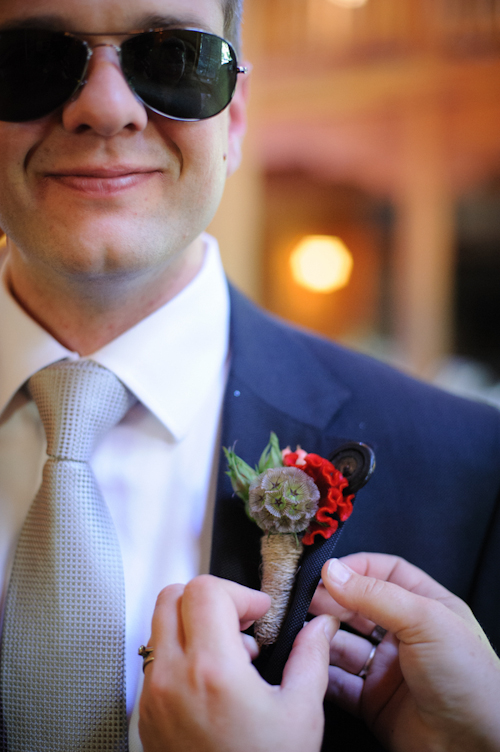 What three adjectives best describe your wedding day? Sooooo us, School, DIY
Was there a decor theme that ran through your wedding? What was the inspiration for that particular idea and how did it reflect you as a couple? School-yard crush! Our colors were orange and grey. Mariel is a school teacher and George is a man-child, so it worked out well. Elements from our childhood were incorporated throughout the wedding (i.e. photos of us from each grade level were on the tables, with our favorite books from that grade). Also, Mariels junior high students made the 1,000 cranes that hung from the arbor. The invitations were report cards with individual messages from the teacher written to each guest. It also included a library card with the dates of our love story stamped on it and specific events from our relationship. The RSVP card was a library card that the guests used to tell us their story. These were then displayed at the reception.
Our favors were cookies and milk, and our signature drinks were called Georges In-School Suspension and Mariels Tart n Tardy to reflect our, ahem, interesting childhood! The cake topper was a huge rice crispie apple covered in fondant (apple for the teacher).
The entire wedding ceremony was written by us with help from the officiant (Georges grandpa, who, by the way, had never officiated a wedding! He did an amazing job). We did rock-paper-scissors to see who would read their vows first and we sealed the vows with a pinky swear. Also, the reading for the ceremony was done by Mariels cousin (who was only 7 years-old) and was from the book George and Martha. Our photo op area had a stool with a dunce cap for guests to wear. In it, there was also a chalk board that had I will not get drunk at this wedding written over and over again (like a school punishment).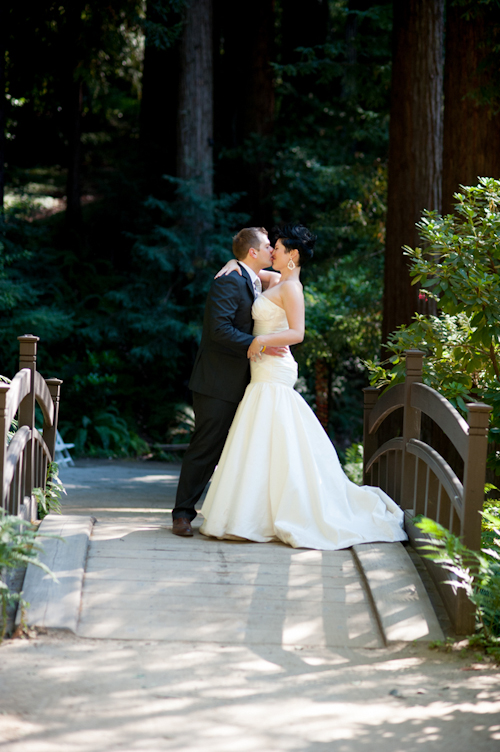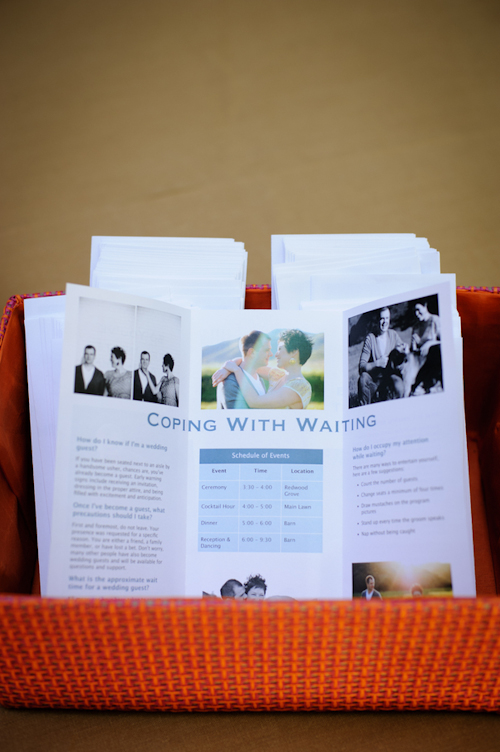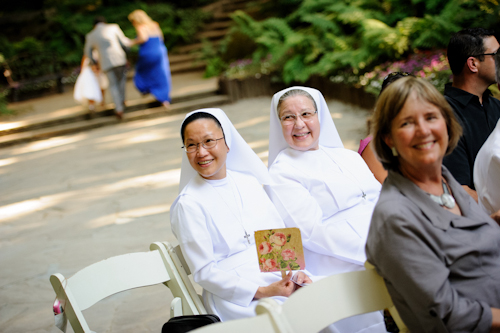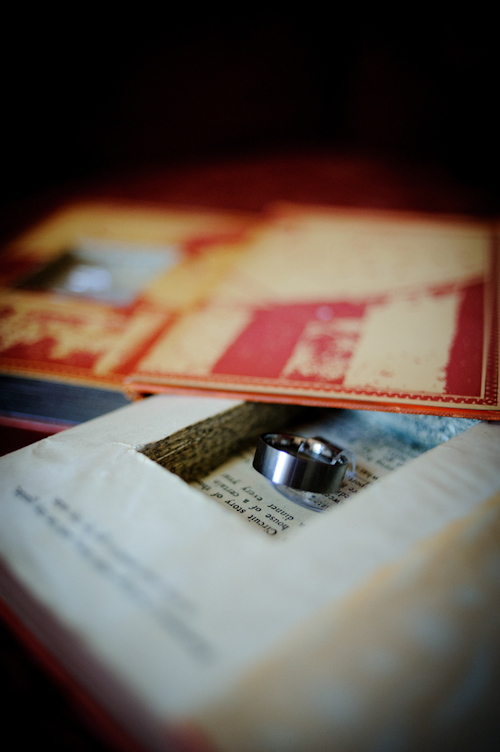 Where did you choose to hold your wedding, and how did the location influence your decor decisions? Nestldown because of the unique setting and the beauty. We kept the decorations to a minimum to avoid clashing with the natural beauty of the space. Also, we loved the outdoor ceremony location in front of the pond!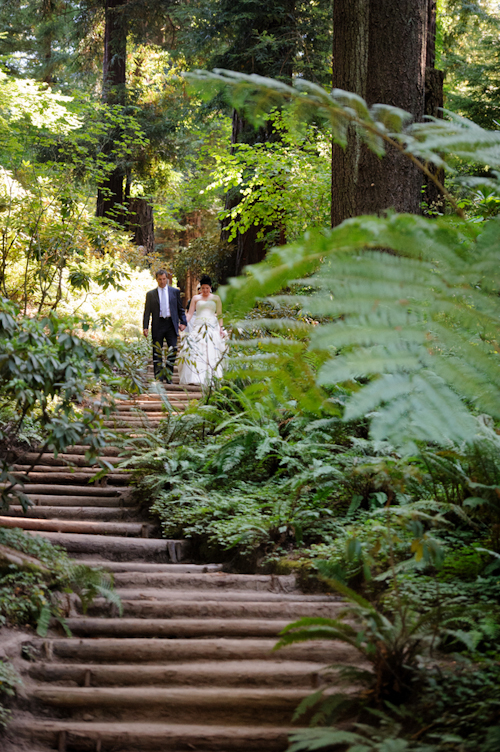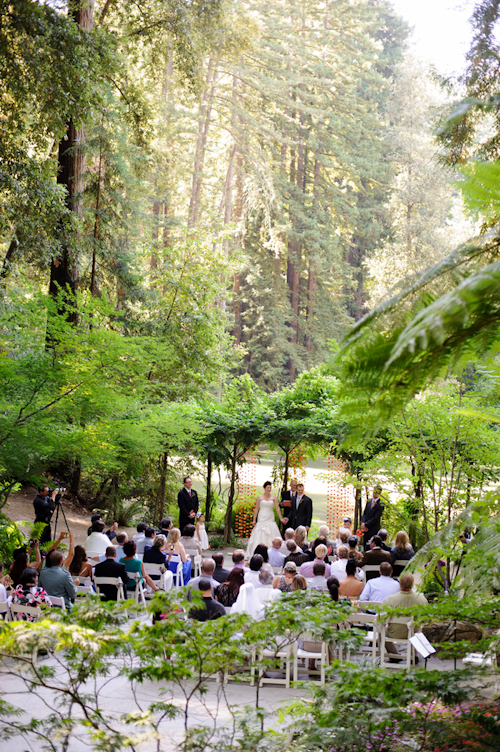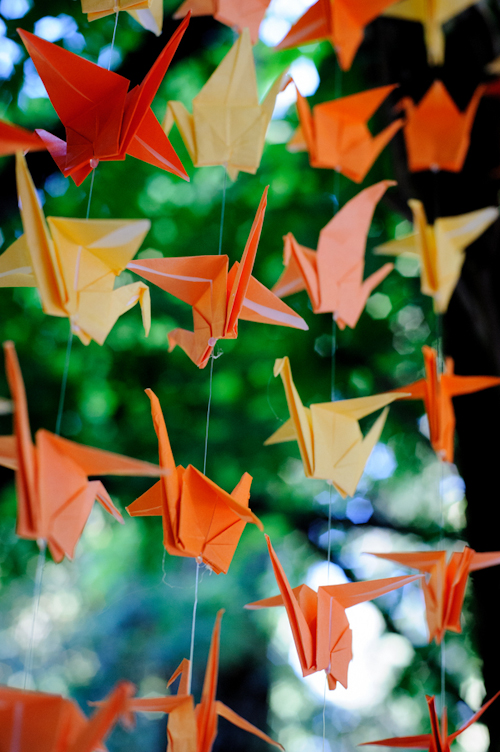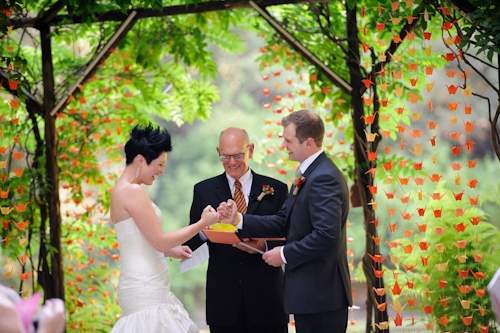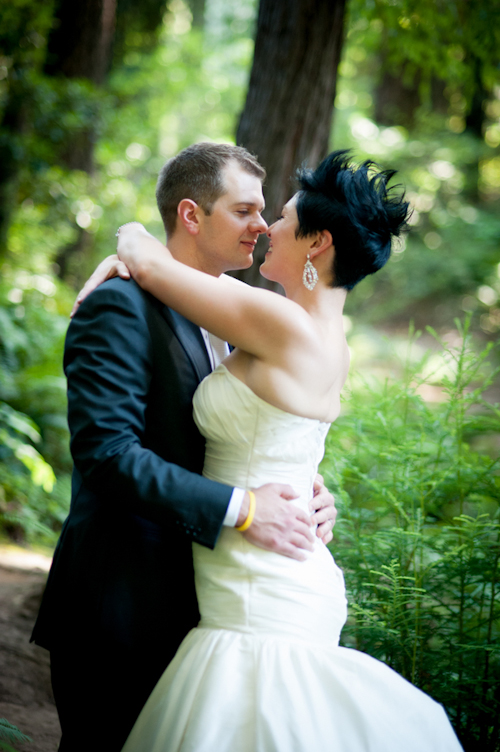 Looking back, do you have a favorite project or successful decor idea from your wedding? Tell us what you loved about it! We made everything ourselves with paper from Paper Source, our Macs, and an inkjet printer. Everything was personalized since we designed (okay, copied) it ourselves. Our favorite was probably the invitations though, because it was really fun writing personal messages to each guest. We also really liked our program. It was titled So Youve Been Invited to a Wedding and kind of sounded like one of those So Youve Contracted a Disease pamphlets (yeah, were kind of sick). It told people what to do once they found out that they had become a wedding guest.
Most importantly, we had fun. We didnt take anything too seriously and were able to relax and have a great time. The wedding really reflected our personalities and allowed us to be silly. I mean, come on, I rocked a faux hawk instead of a veil!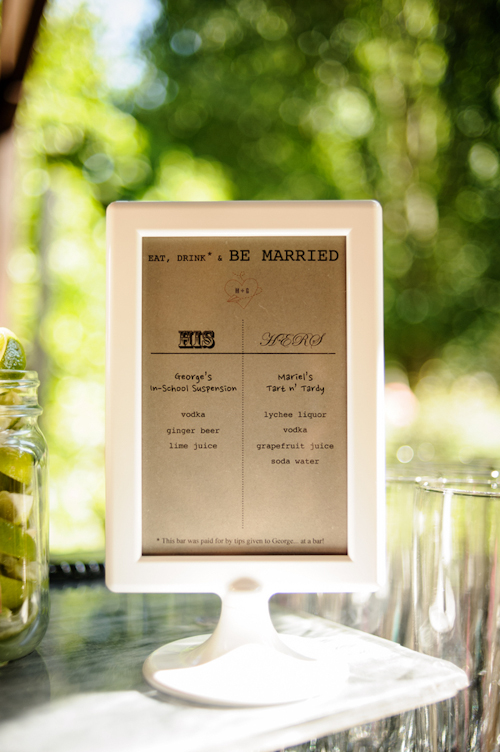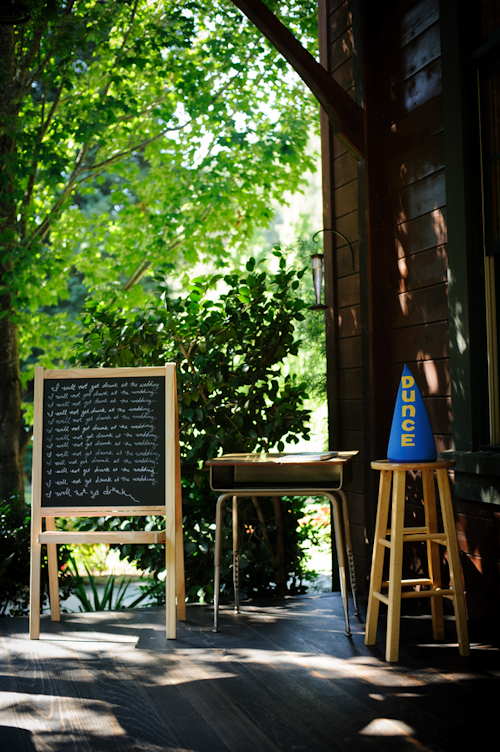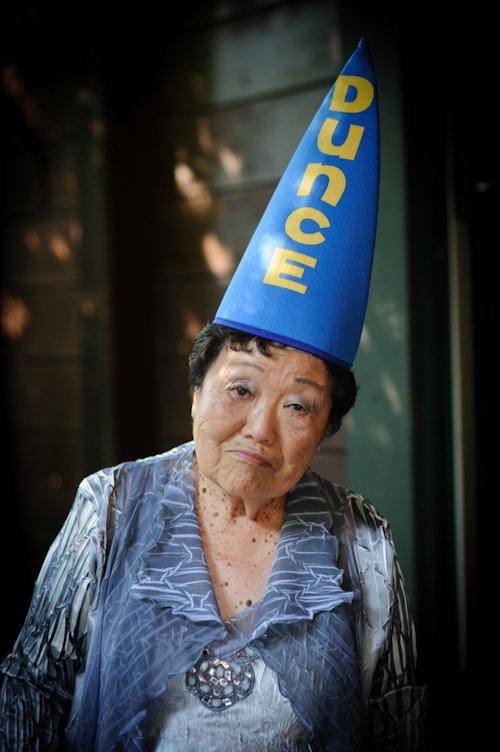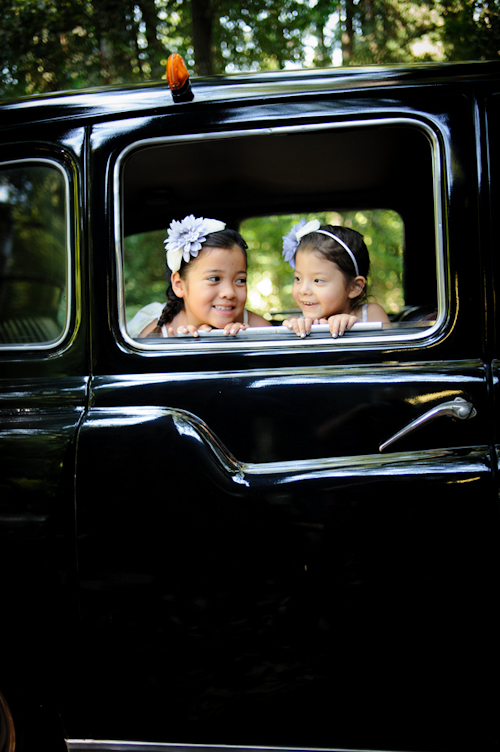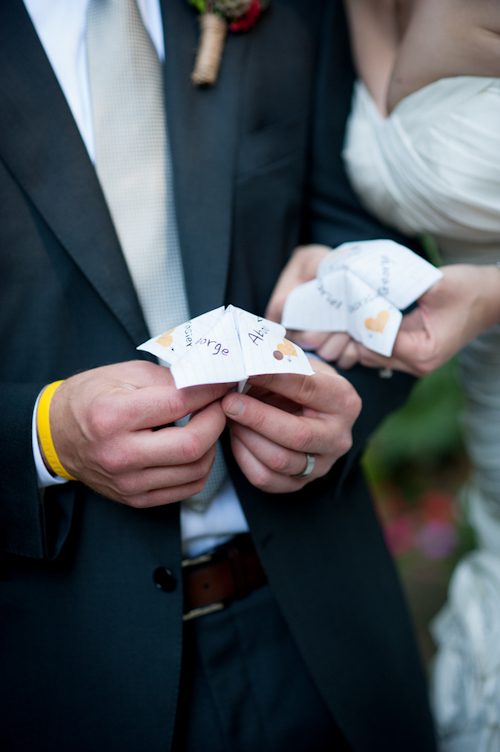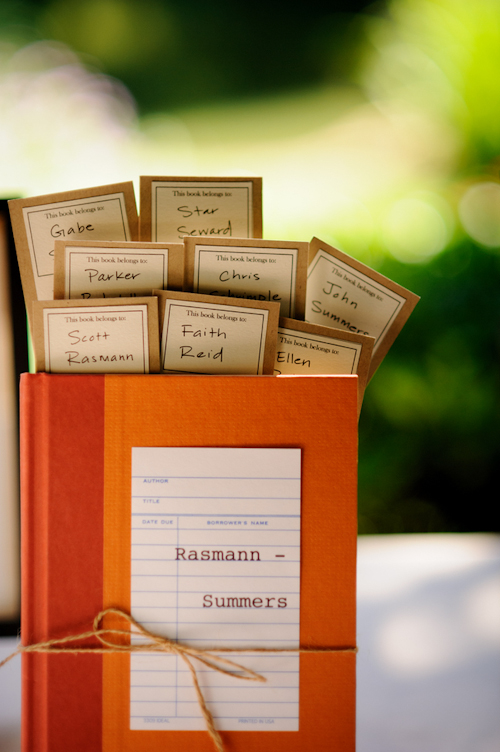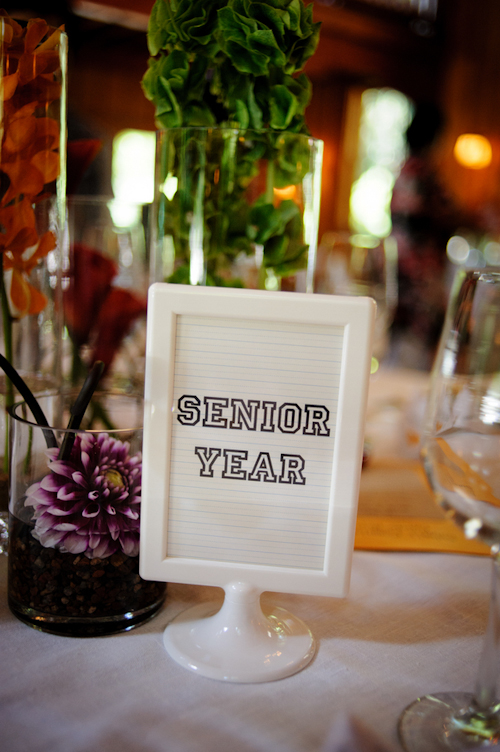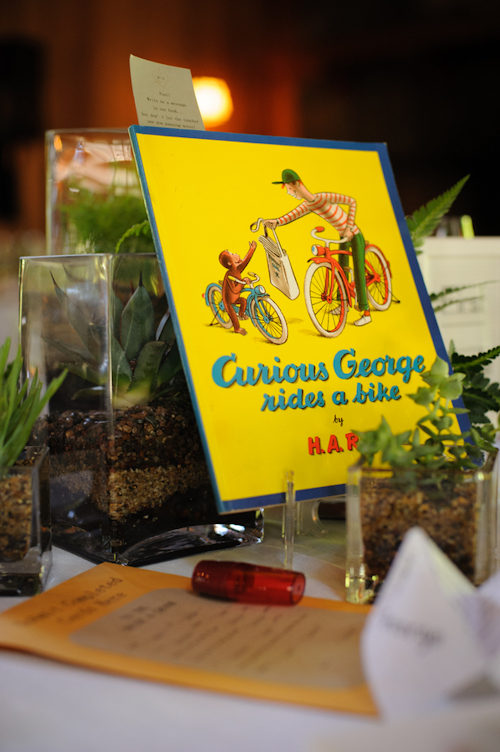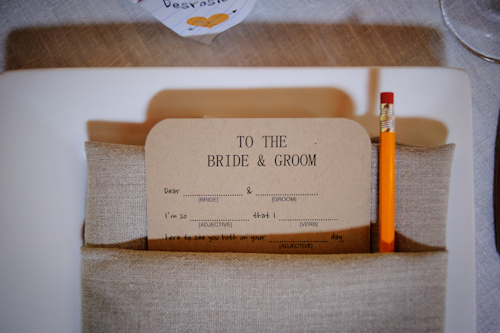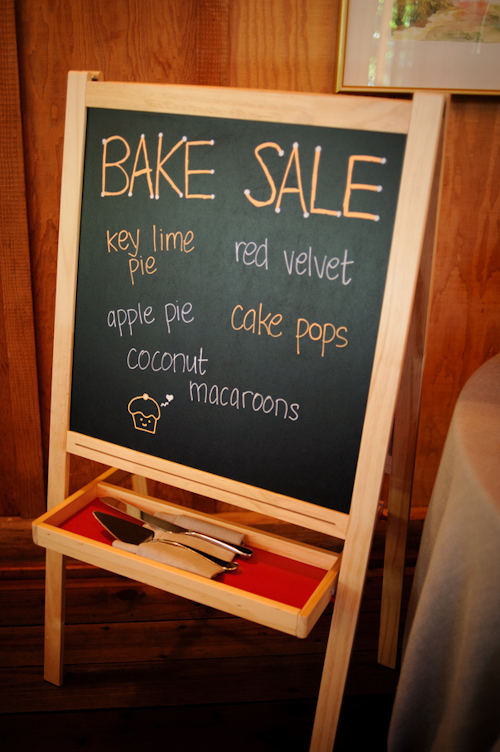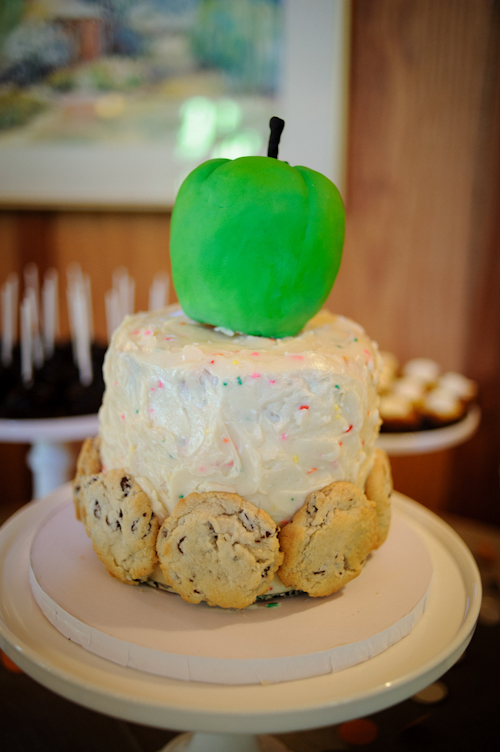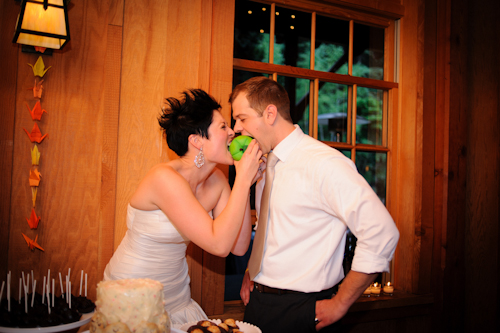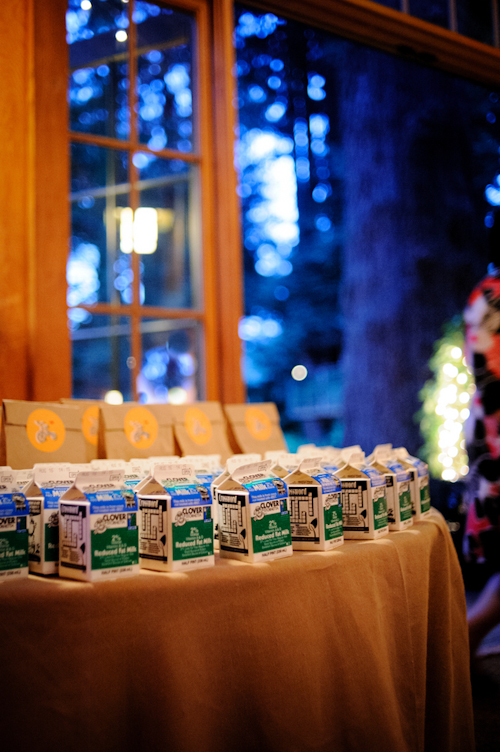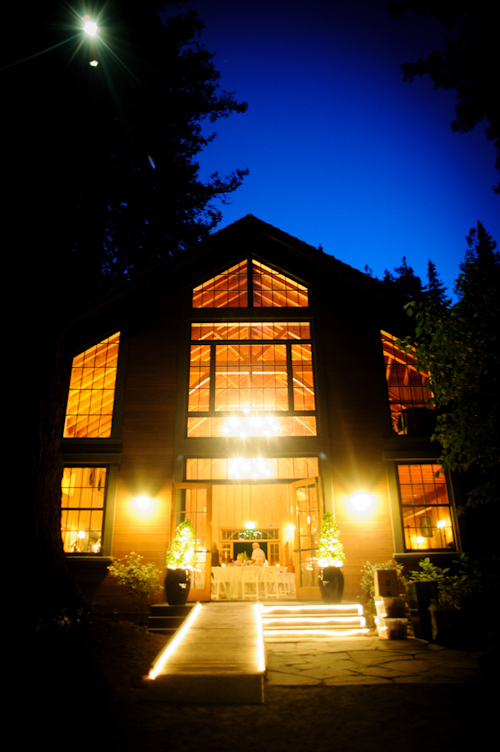 The Wedding Team
Photographer: Bellalu Photography
Event Planner: Twitterpated Weddings
Ceremony & Reception Venue: Nestldown
Videographer/Film Maker: Luke Goodman Photo + Camera; Blue Moon Productions
Officiant: Bill Otton (Grooms grandfather)
Invitation Designer: Mariel
Catering: Thomas John Events
Florist: Precious and Blooming
Cake: Sweet Tooth Confections
Wedding Dress: Essense of Australia, purchased from Bo Lee Bridal
Groom's Suit: Canali
DJ: Music Solutions DJs
Live Music: Tregar Otton (grooms uncle; violinist)
Rings: Vardys Jewelers Bride designed ring, with stone from her great-grandmothers ring and the gold from her mothers. Grooms ring was made by a local Santa Cruz artist.
Thank you for sharing your fun and creative schoolhouse theme wedding Mariel and George! What a fun one!