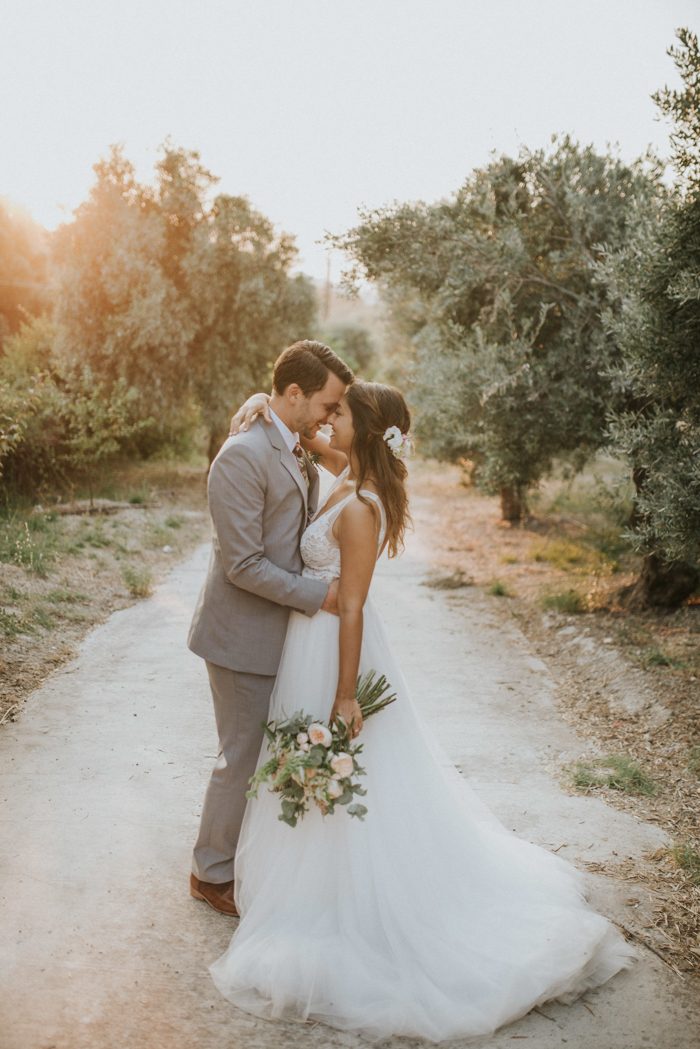 Zoe and Yanni transformed the Agreco Farm into an intimate dinner party to celebrate their wedding! After saying "I do" in front of a pink chapel (heart eyes!), they danced the night away in what looked like a whimsical garden styled by And Everything Nice Events. We are loving the use of greenery as table runners and the pink and orange flowers arranged by Manfler Zempili. The fun and whimsical vibe carries into Zoe's Made with Love Bridal wedding dress and Yanni's bold and floral print tie from Neck & Tie Co. All of these sweet and perfect details were photographed by Paulina Weddings.
The Couple:
Zoe and Yanni
The Wedding:
Agreco Farm, Crete, Greece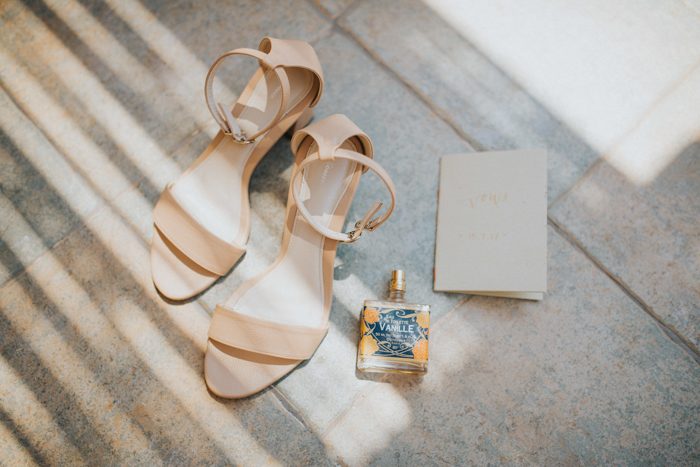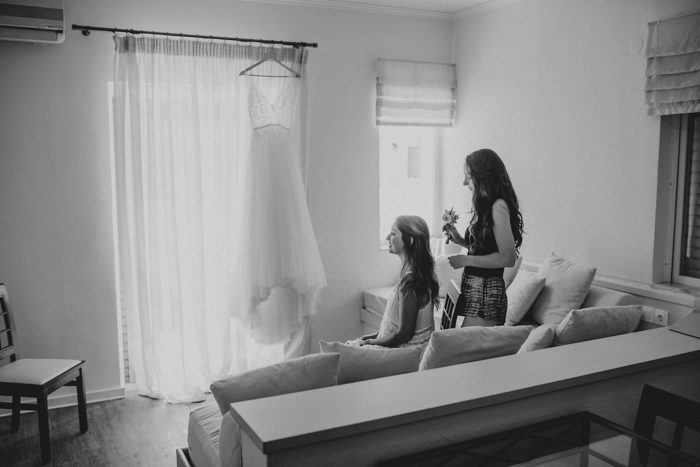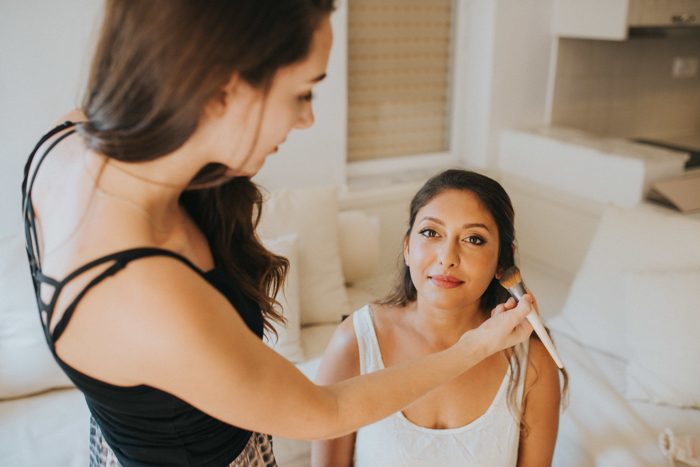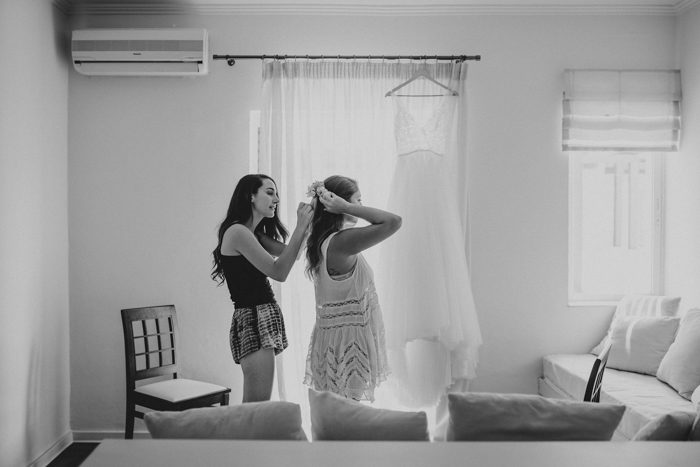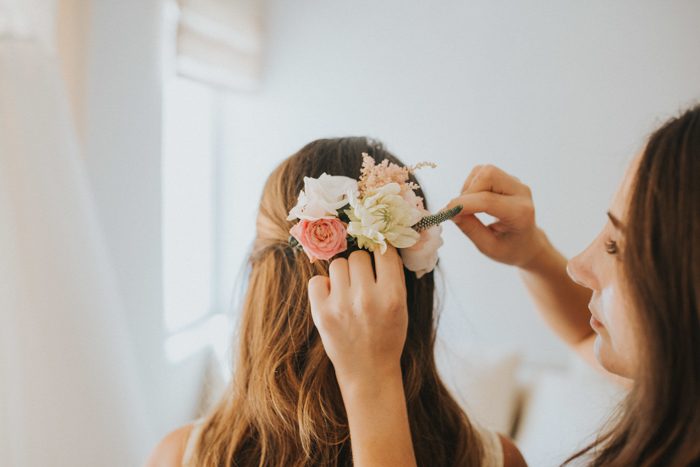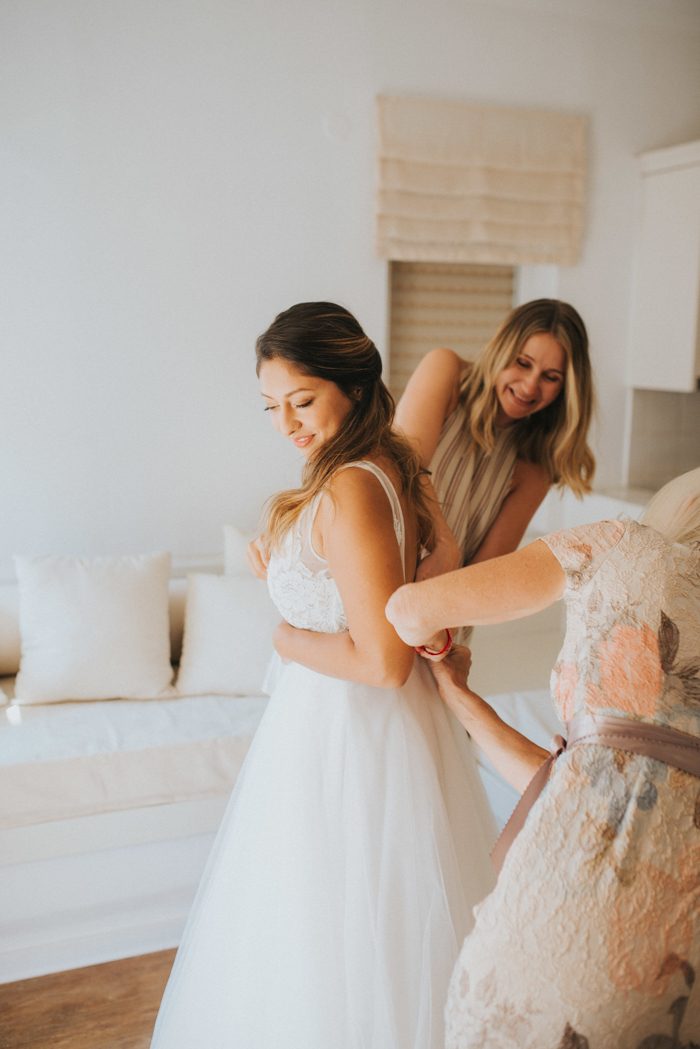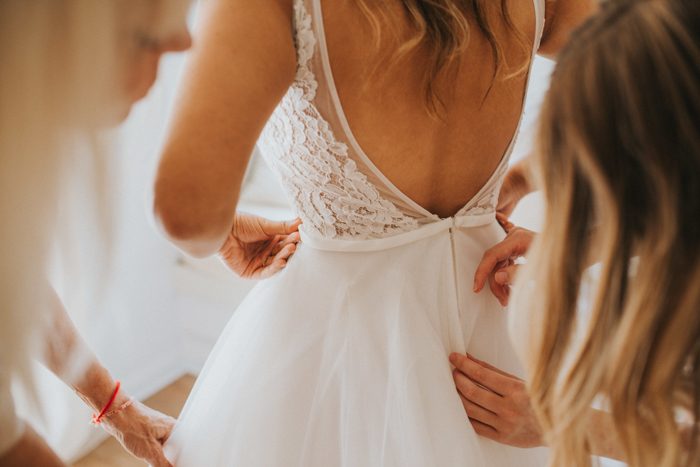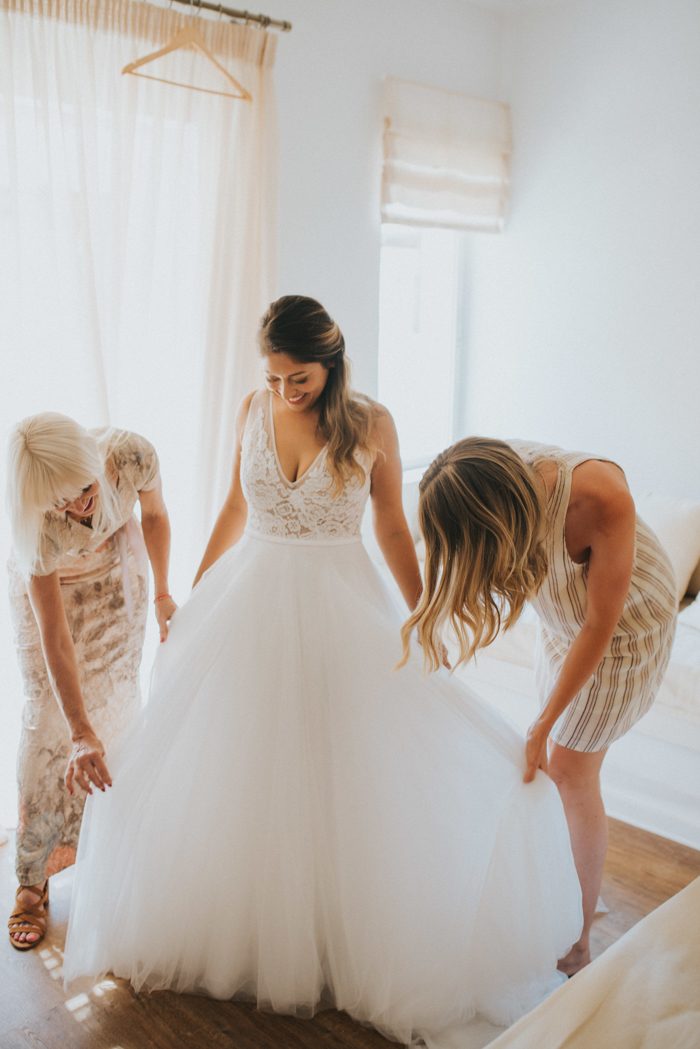 The most important thing for us was to just spend a magical day with our favorite people (and for it to be whimsically overflowing in flowers)! When we decided to have a destination wedding we knew we wanted it to be intimate and memorable for us and all those attending. We made sure to plan lots of activities for all who made the trip to Crete, spending time with everyone in both the days leading up to and following the wedding. We had delicious dinners, cocktail nights, and even a boozy brunch on a pirate ship!! It was all perfection.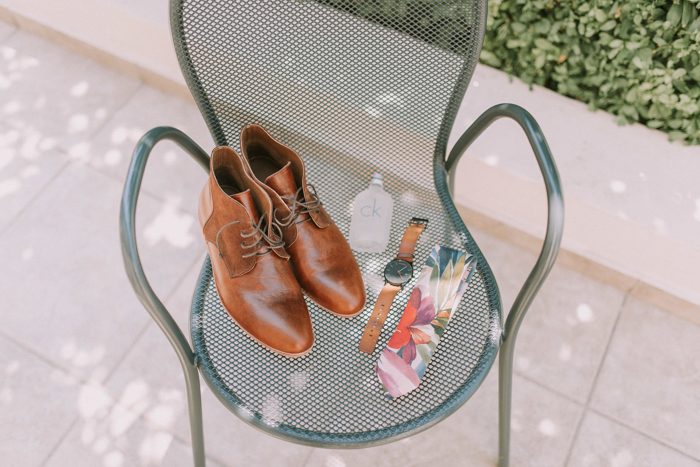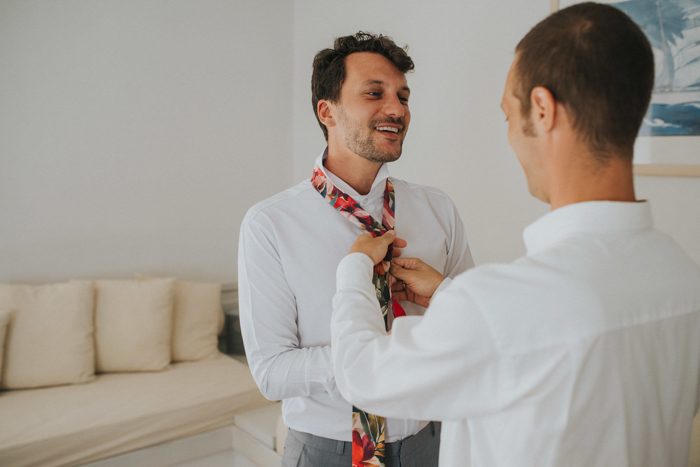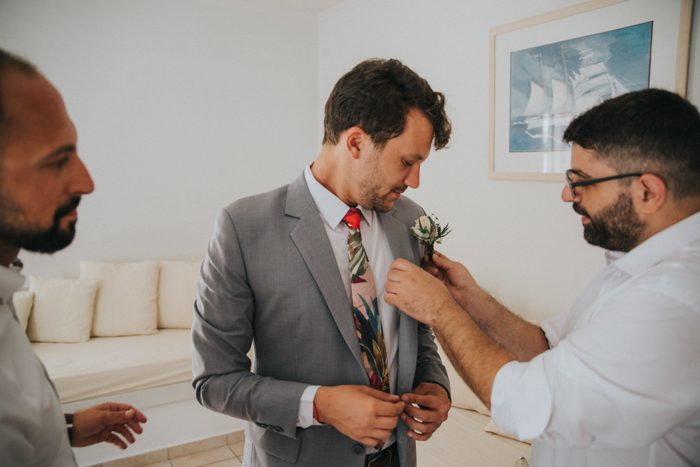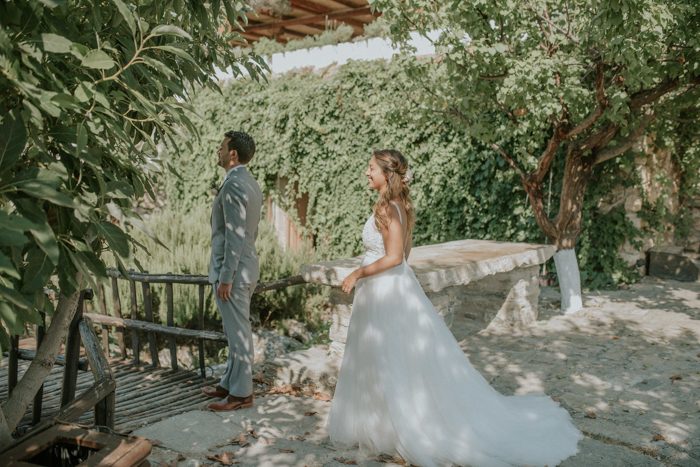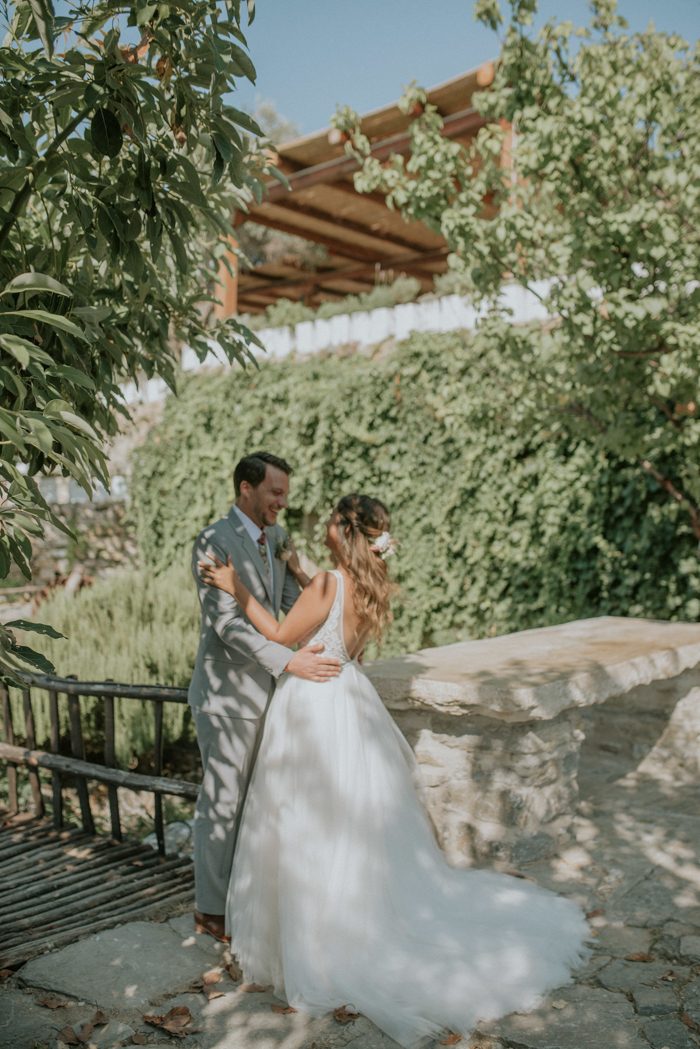 Our first look was so special. We both felt like everything inside of us exploded when we saw each other! I am usually hugely emotional in every day normal life yet felt so euphoric and excited that I was absolutely beaming the whole day! (Part of me was a little disappointed in myself for not crying hysterically like I did thinking about it on the days leading up…but I definitely made up for it a few days later when we reread our vows in private!!!)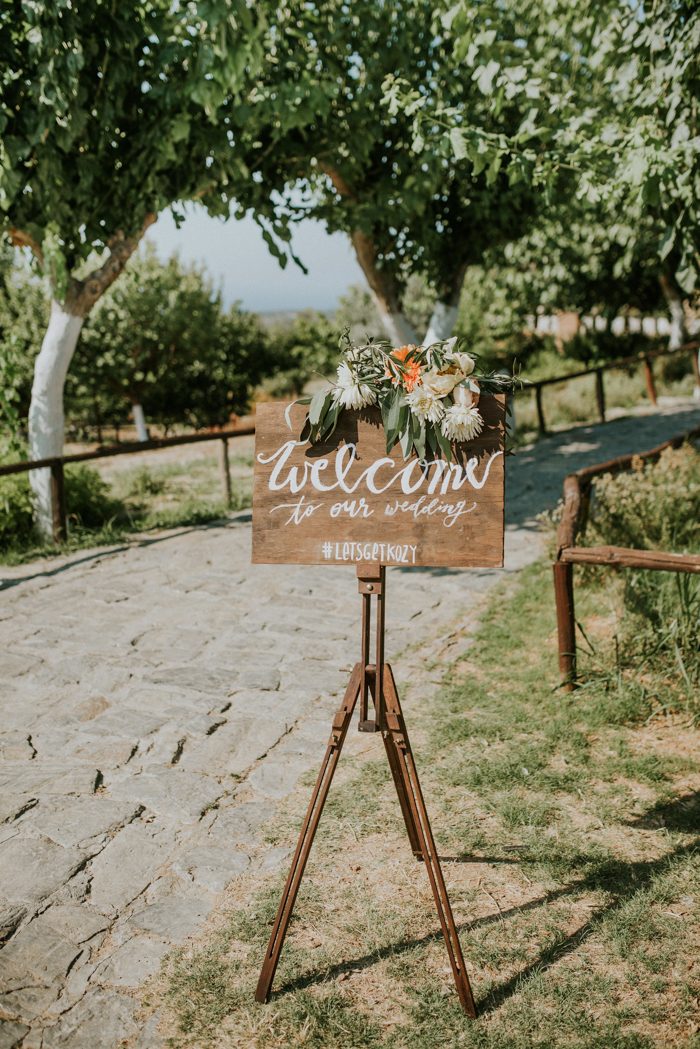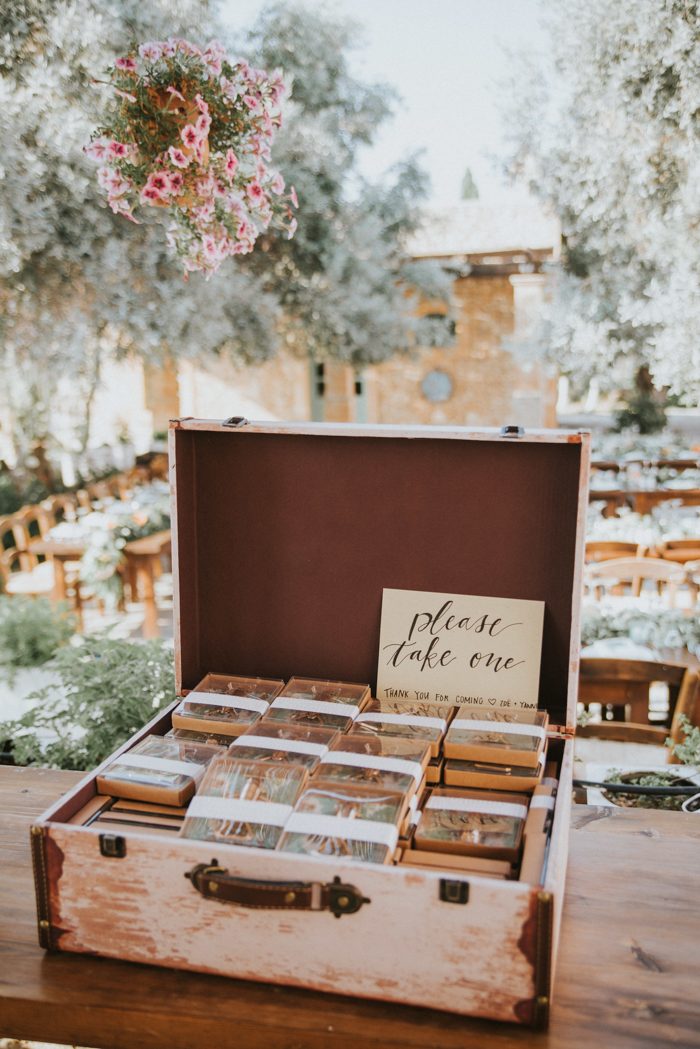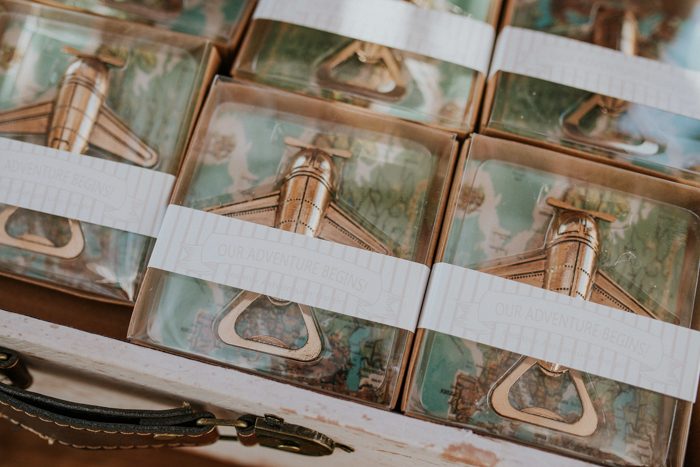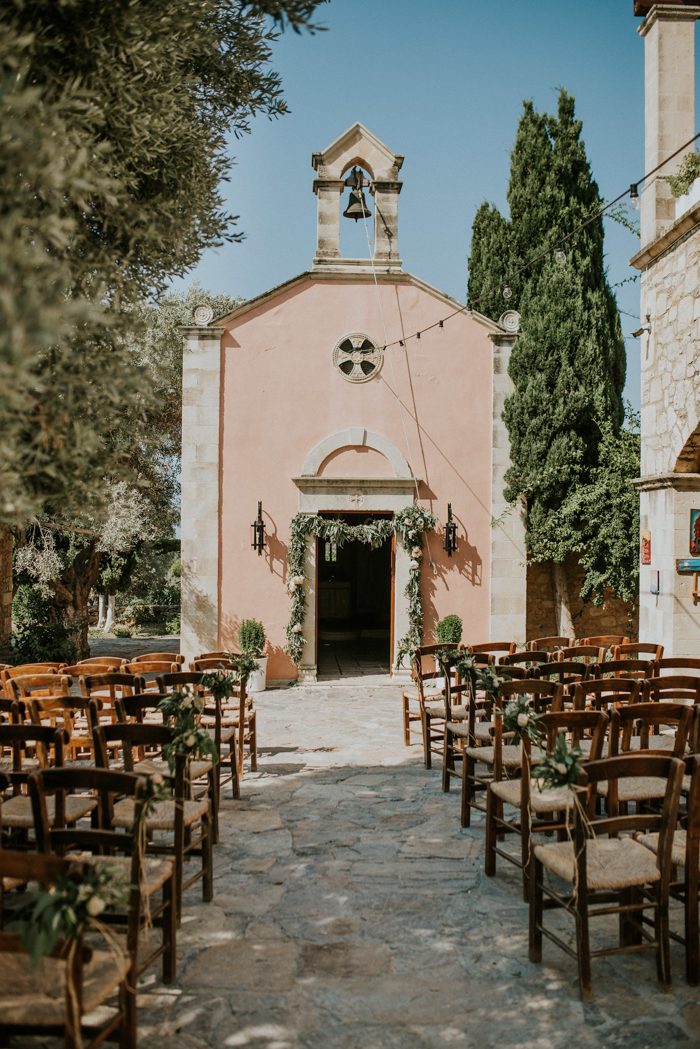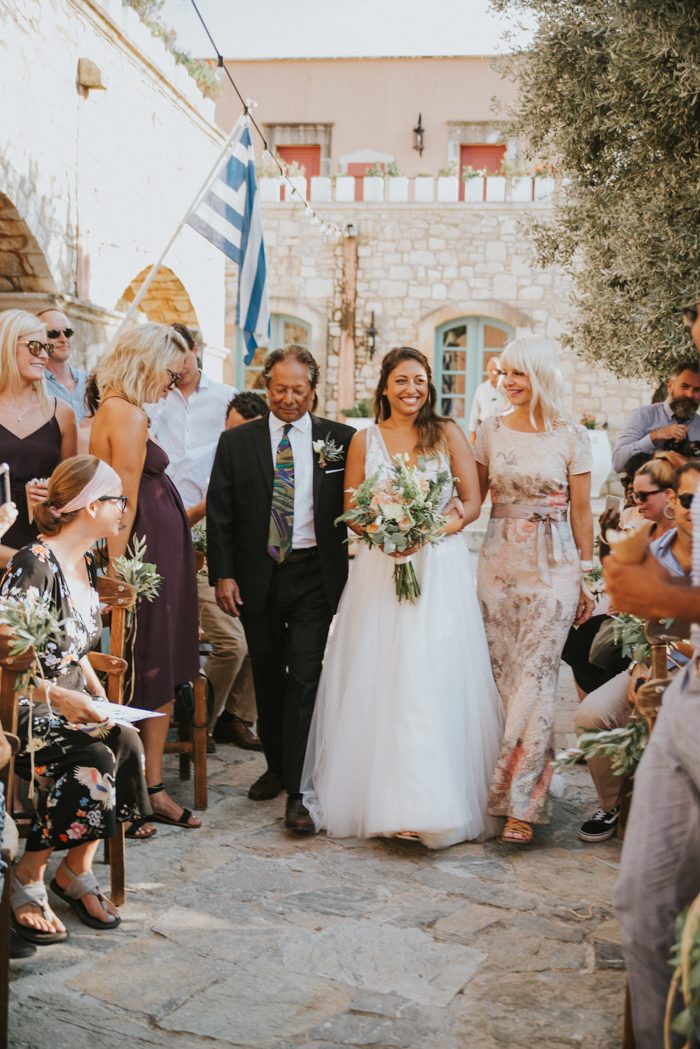 Our ceremony was very sweet. My husband and I each had both of our parents walk us down the isle…it was so special! My best friend also officiated our wedding. Knowing me for a decade and being just as much in love with my husband as I am, it was every bit as perfect as we could've imagined!! He added in the perfect amount of wit, charm, and sentiment and there wasn't a dry eye in the house!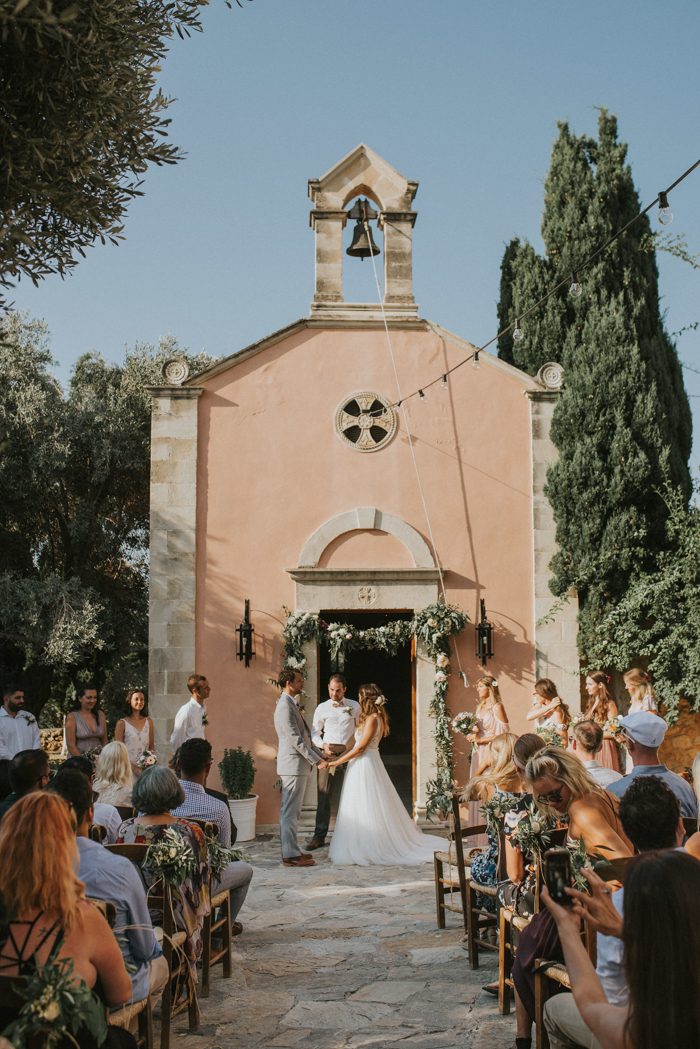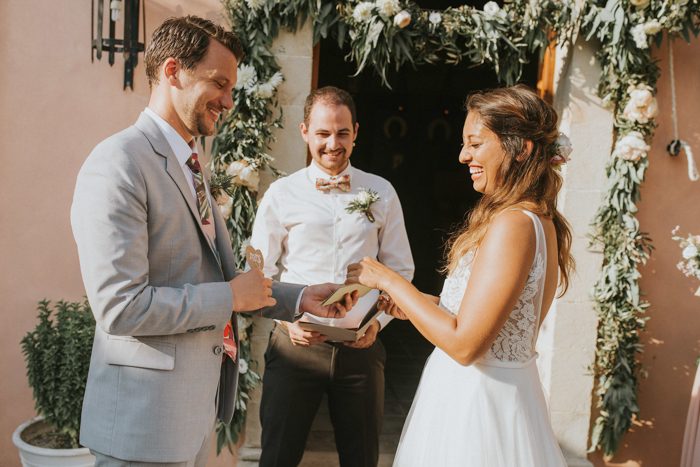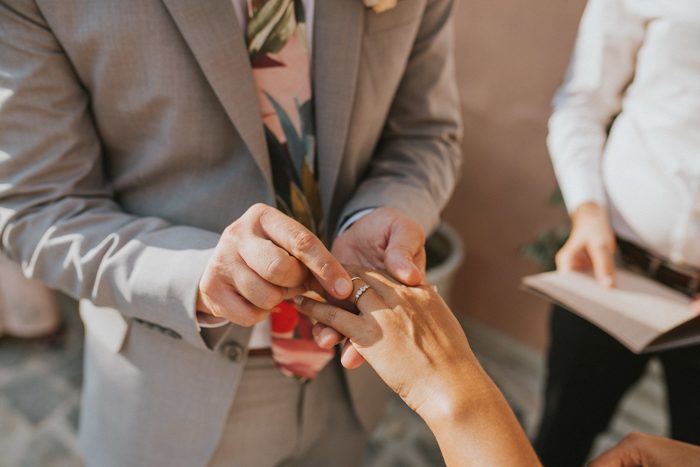 SHOP THIS POST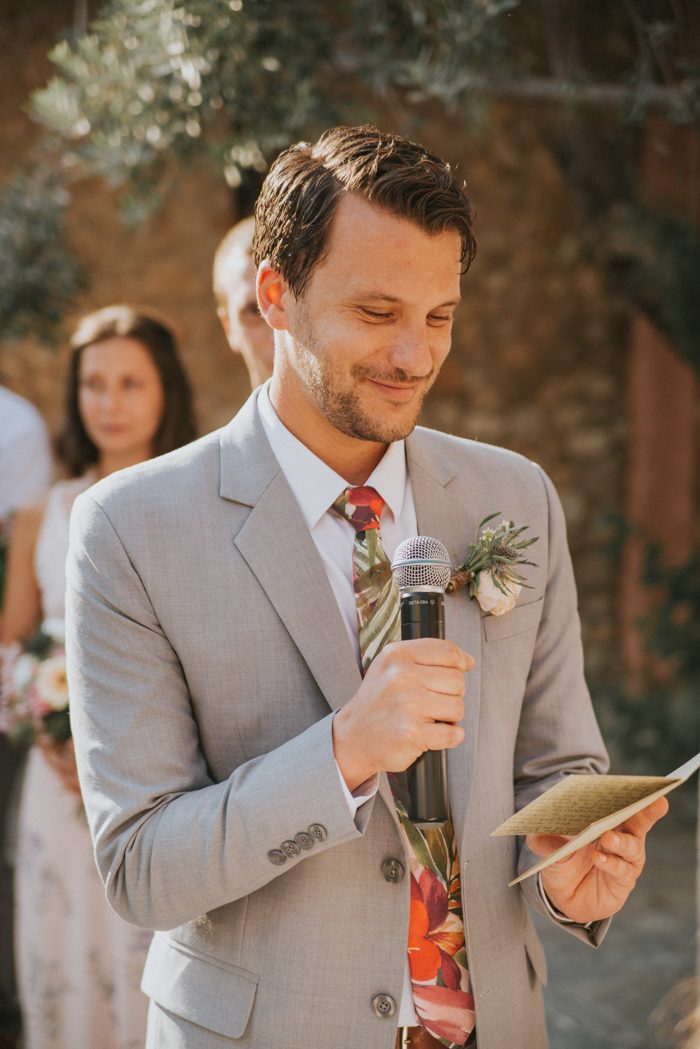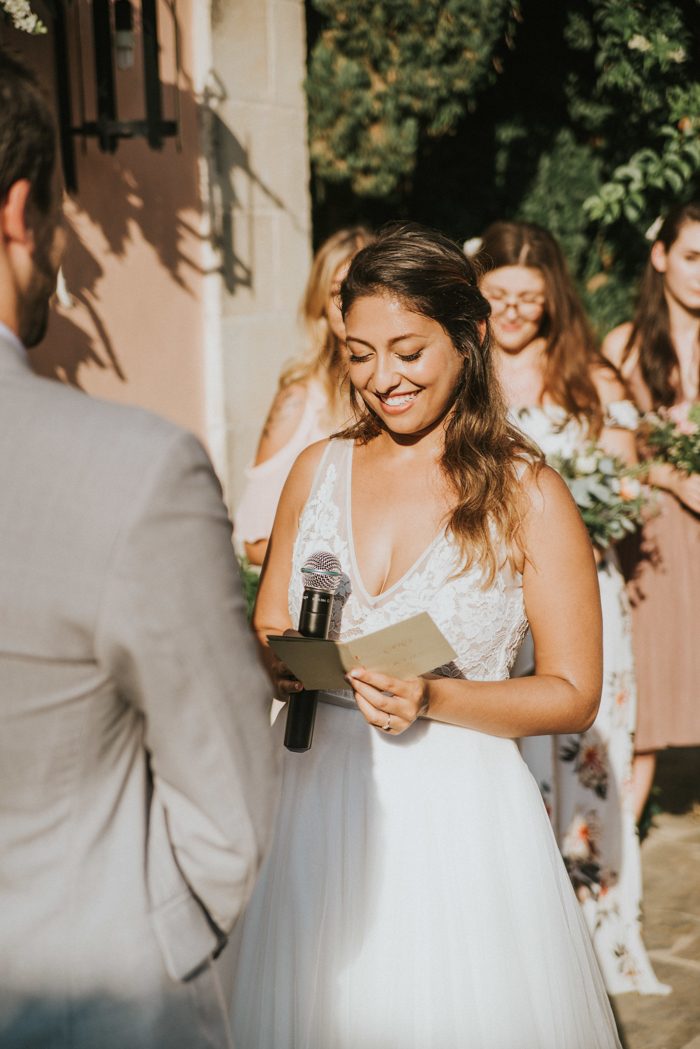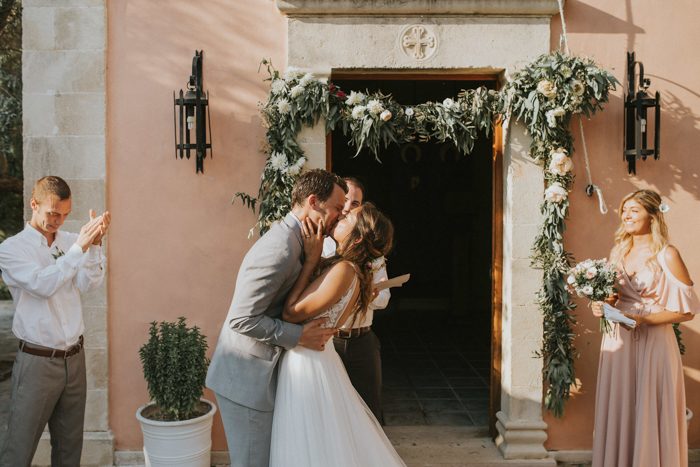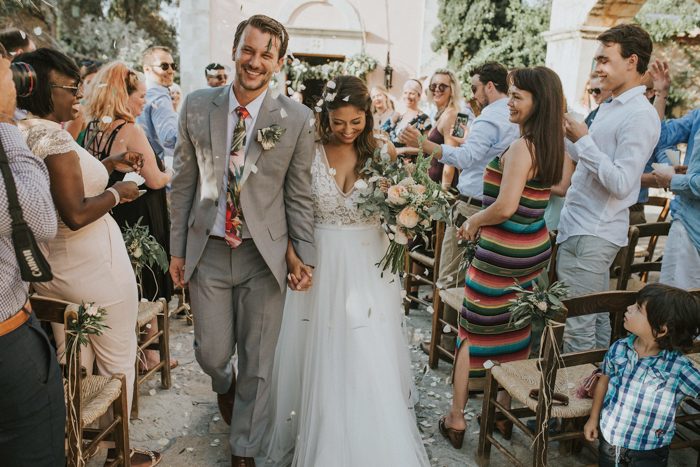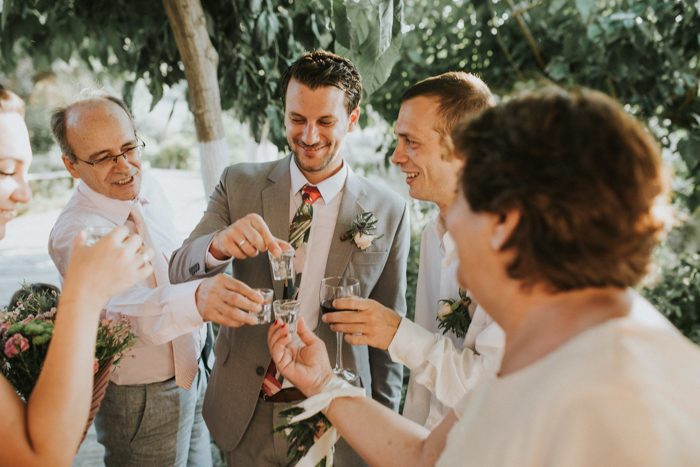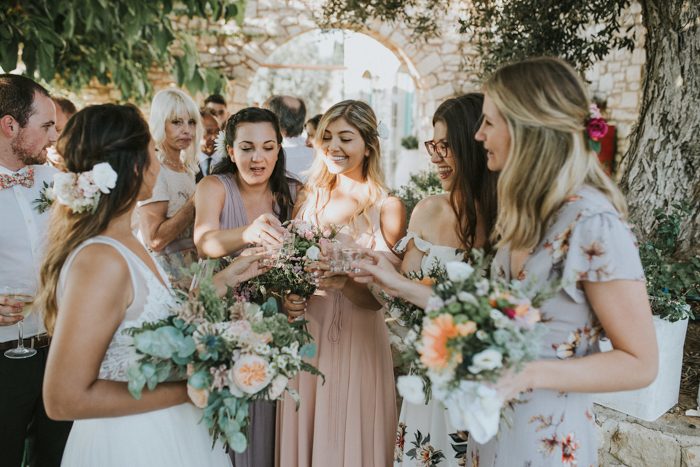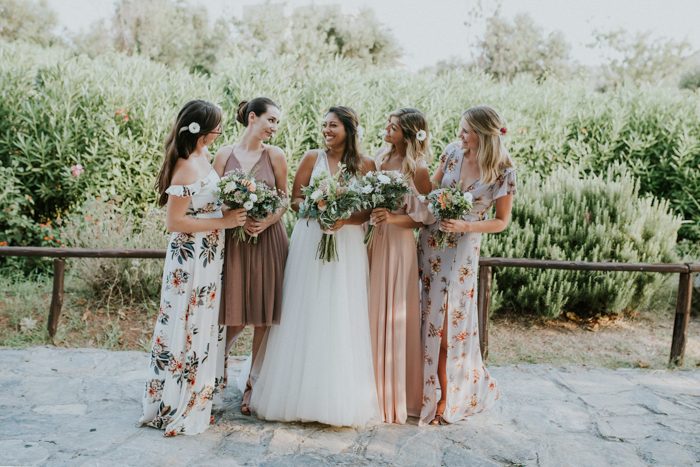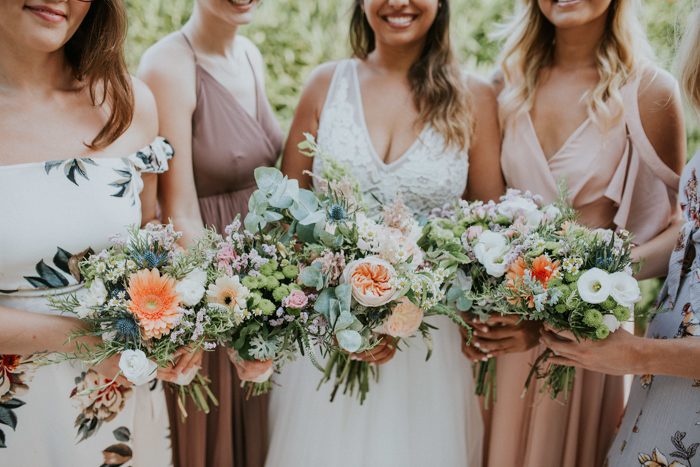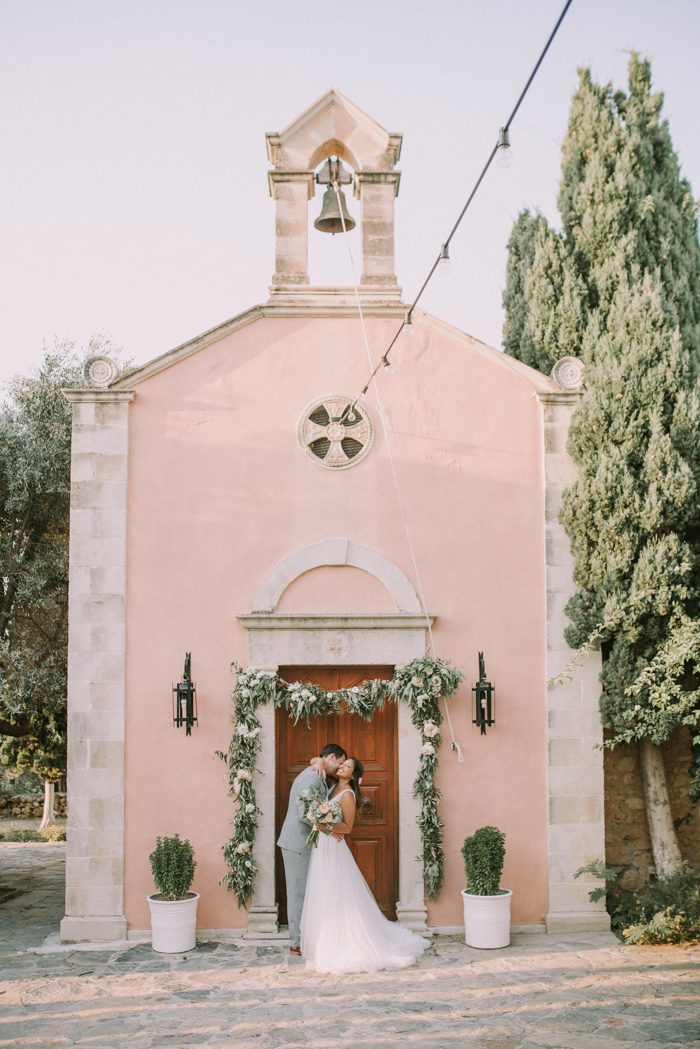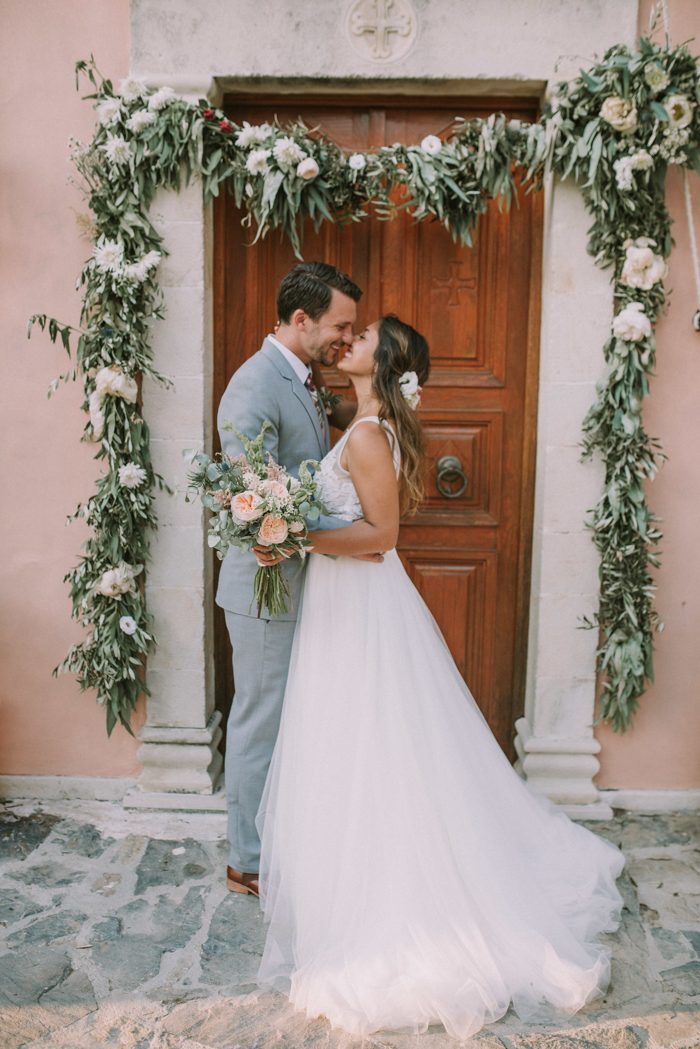 My husband grew up in Athens but spent summers in Crete as a kid. His fond memories combined with our love for adventure, wine, and delicious food made it the perfect choice! We fell in love with Agreco Farm online, never having visited it until the week before our wedding…and let me tell you, the photos don't even do justice!!! This place is beyond dreamy and was such a stunning place to get married! We were looking for a beautiful rustic setting on either the sea or a vineyard; somewhere that didn't need too much more than it's natural beauty. When we found an organic farm and vineyard on top of the hills overlooking the sea we knew it was the place for us! All of the food was made there and it was probably the best meal we've ever had.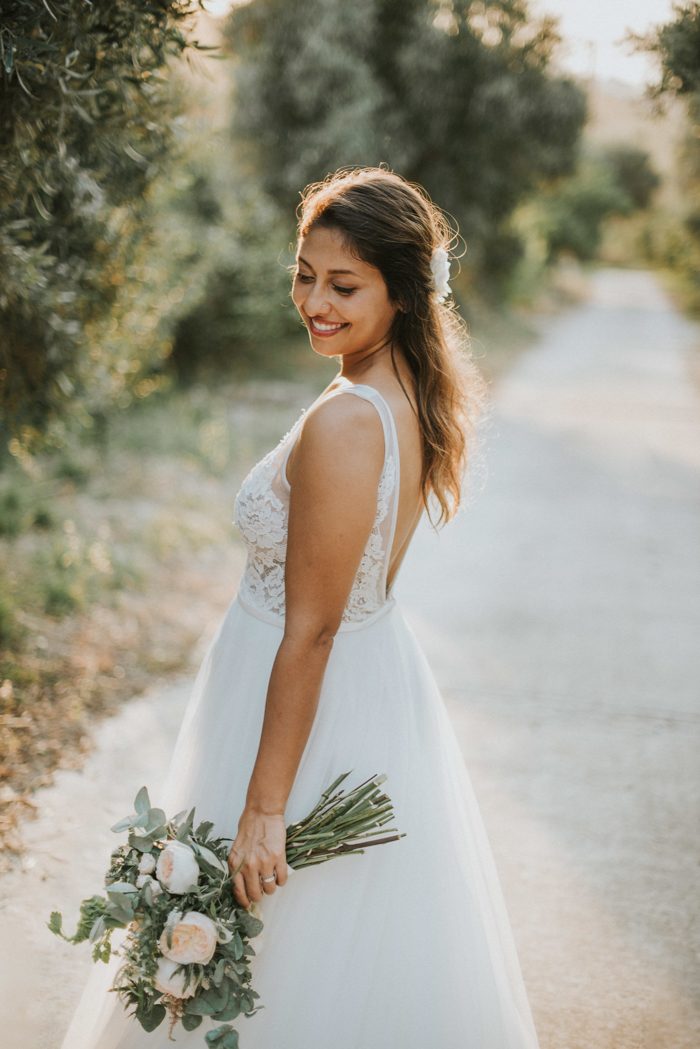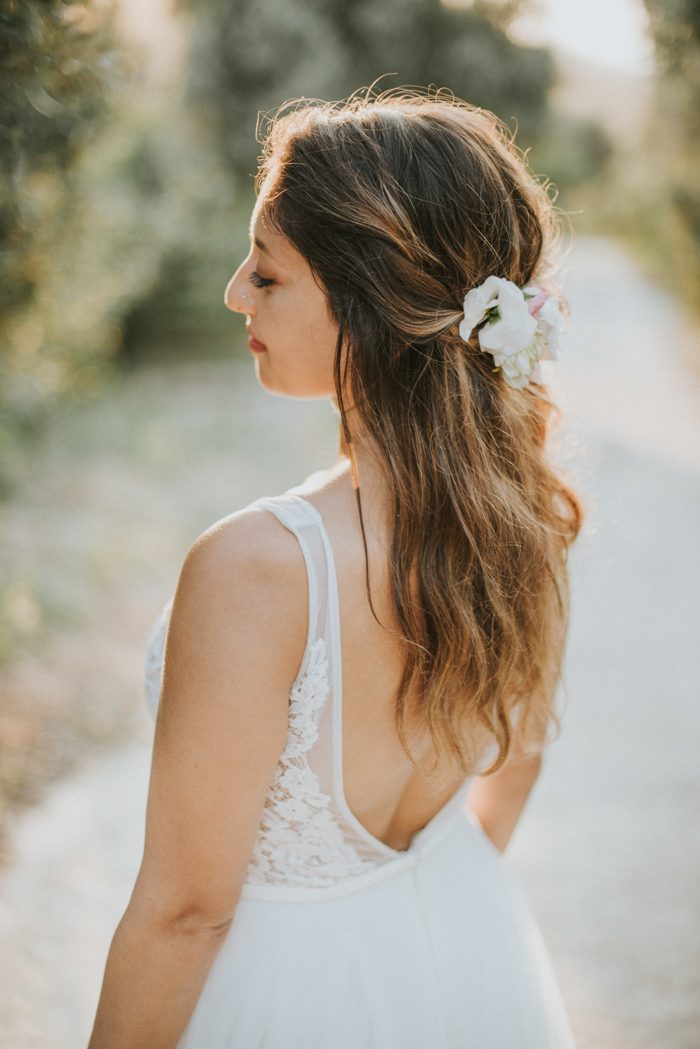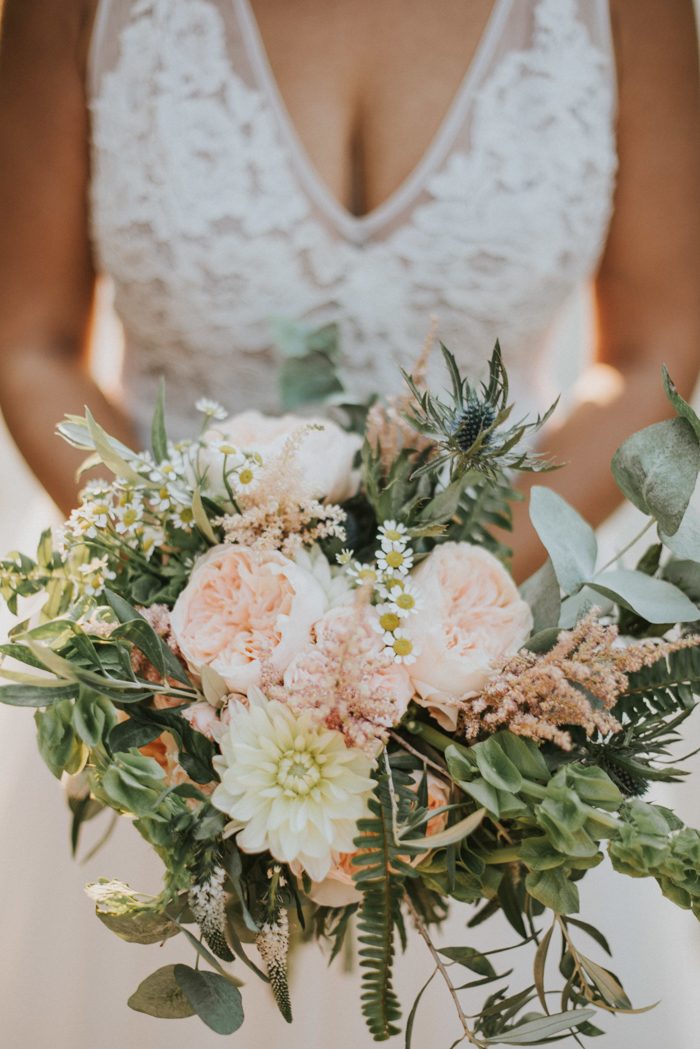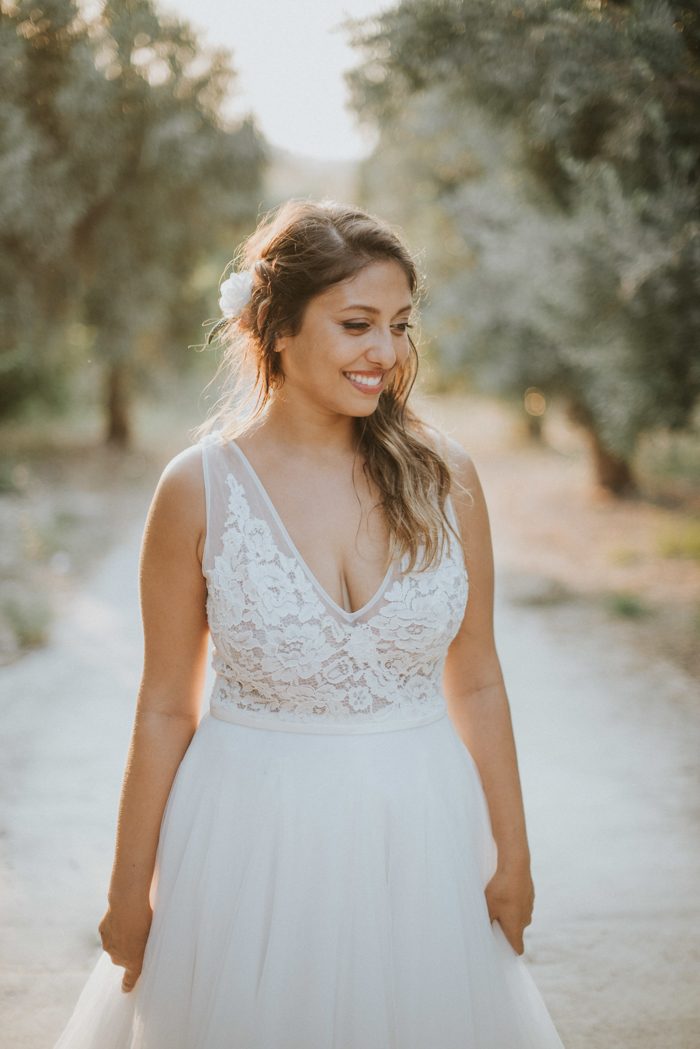 Our photographer, Paulina, was incredible! She has a lovely warmth and kindness about her which made her very easy to work with. We felt very comfortable with her and the photos turned out gorgeous! I would and already have recommended her to others!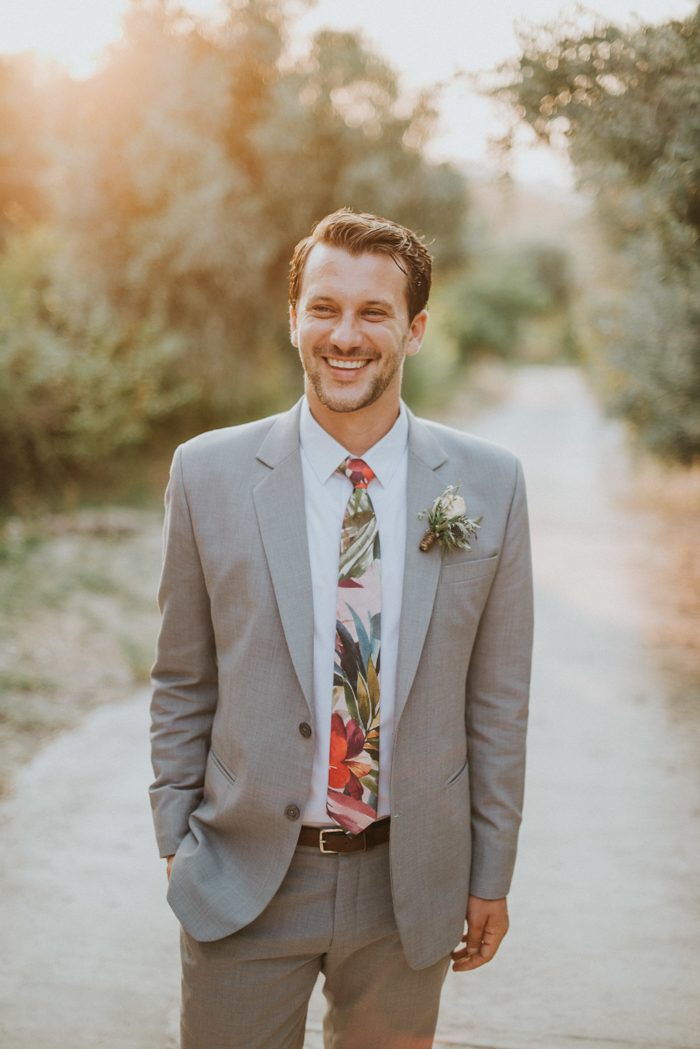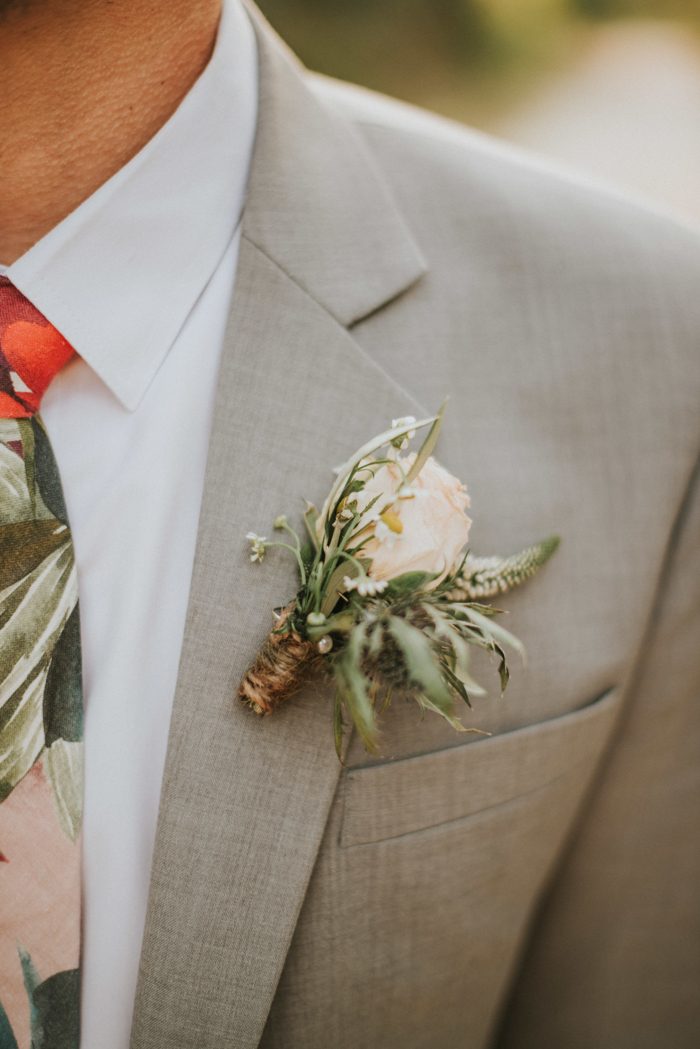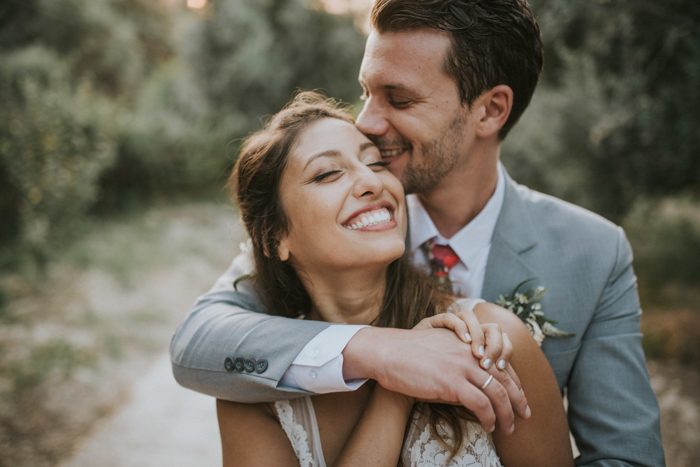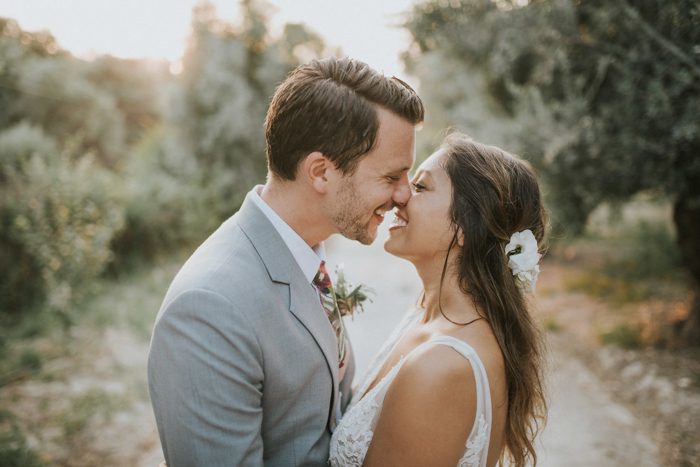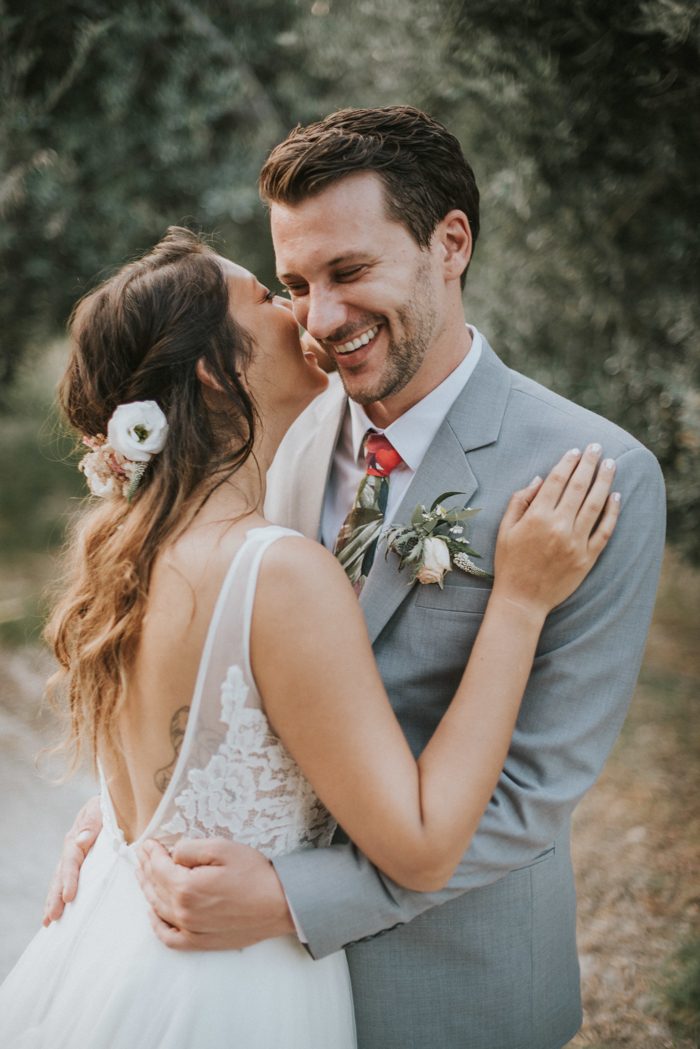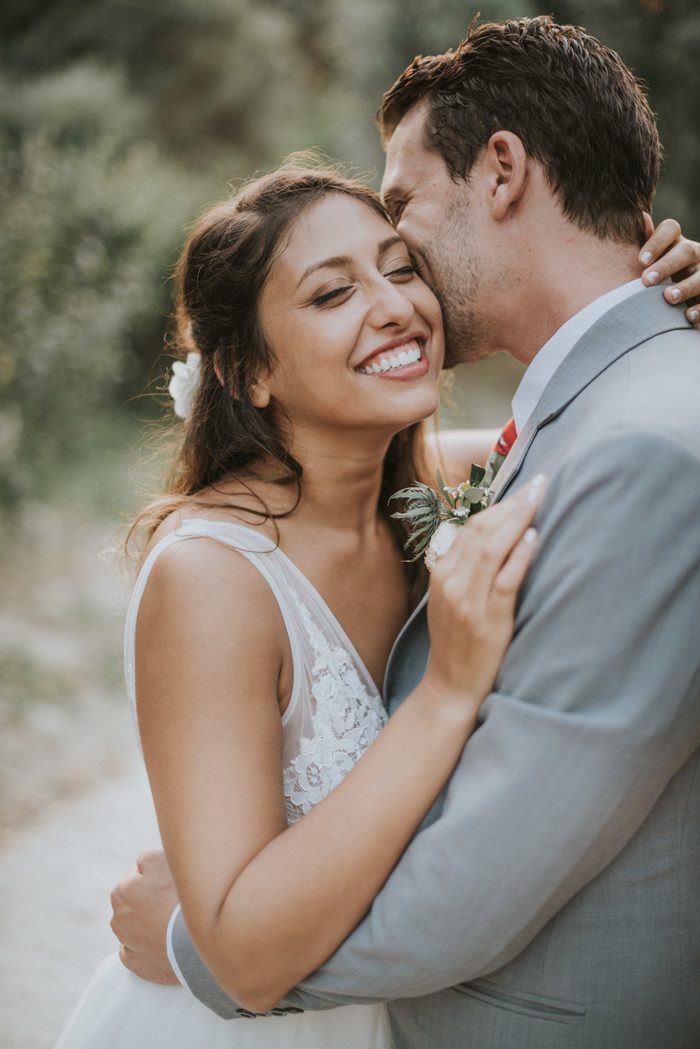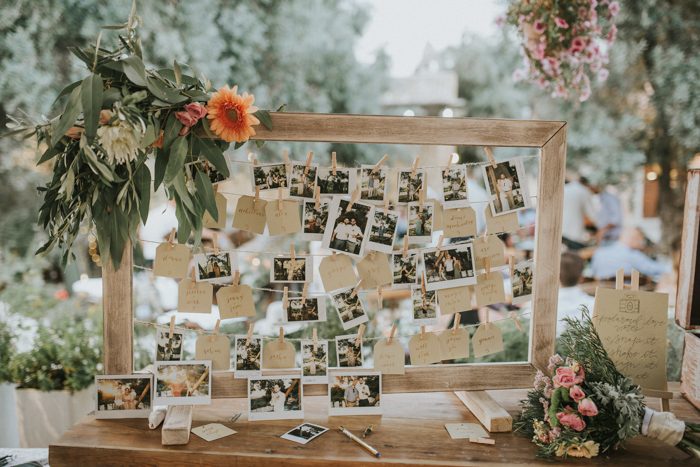 Have a destination wedding!! The distance kept everything so stress-free and fun! You can't obsess over every little thing when you're thousands of miles away and we spent a fraction of what we would have elsewhere. Also, keep it simple. It may seem like we had lots of details but it was really 90% flowers and fun!!!!

My background is in visual arts so I was determined to design as much of the day as I could! I designed our invitations and menus from our current home in Cambodia, and had them printed on handmade banana paper from a nearby village. My newest hobby has been calligraphy so I went a little overboard hand-tearing paper and writing everyone's names for table settings and escort cards days before our wedding. My mom and aunt spent months practicing our flowery layered cake vision which they baked the day before the wedding at my friend's Airbnb! Everything turned out even more amazing than we could've imagined.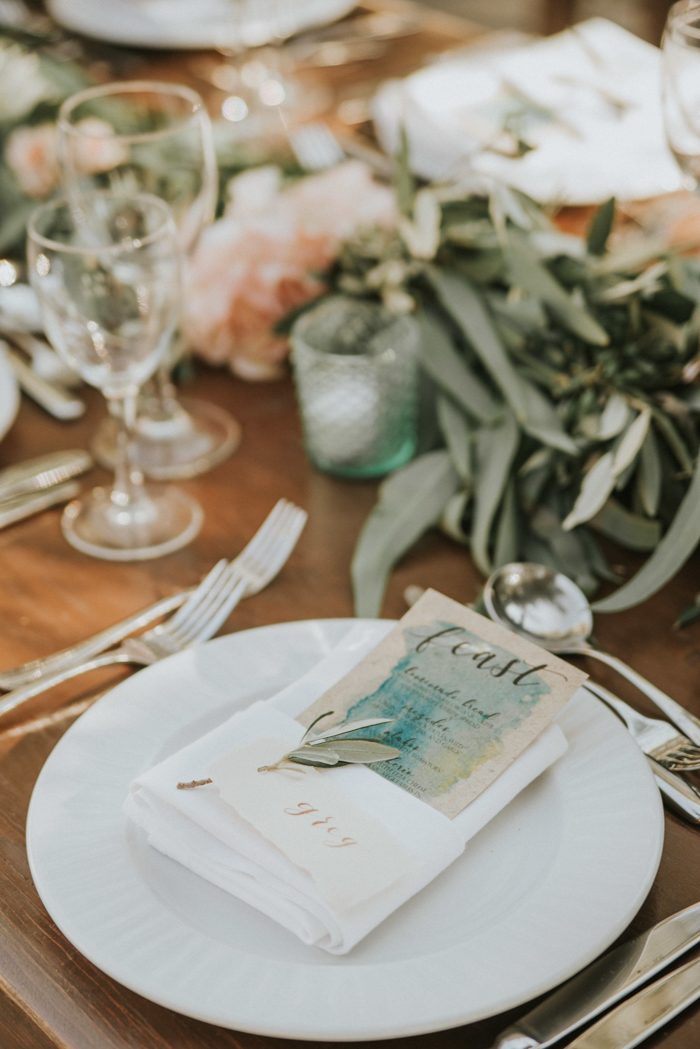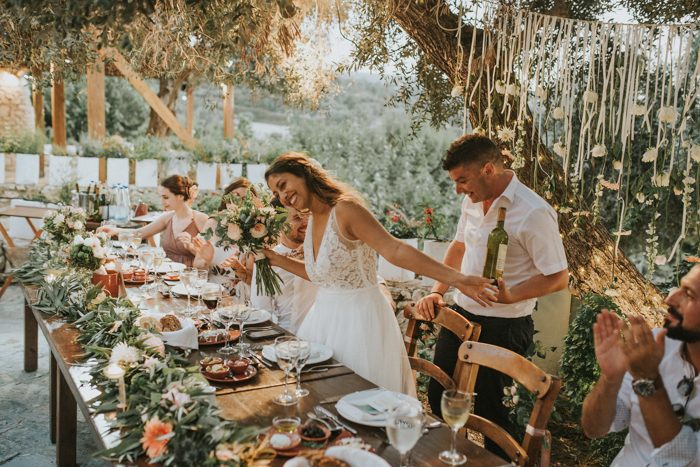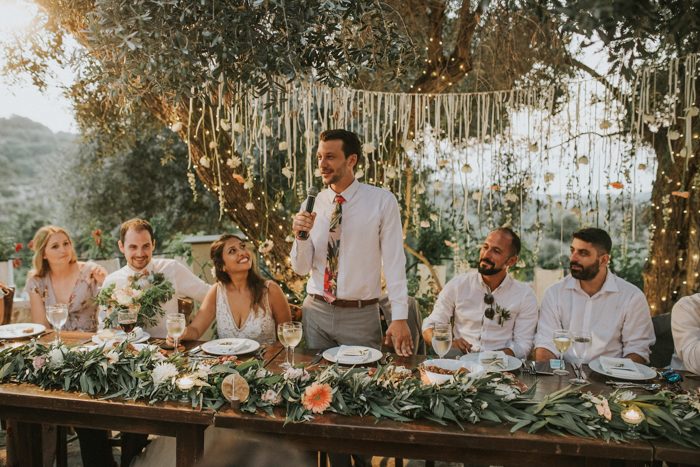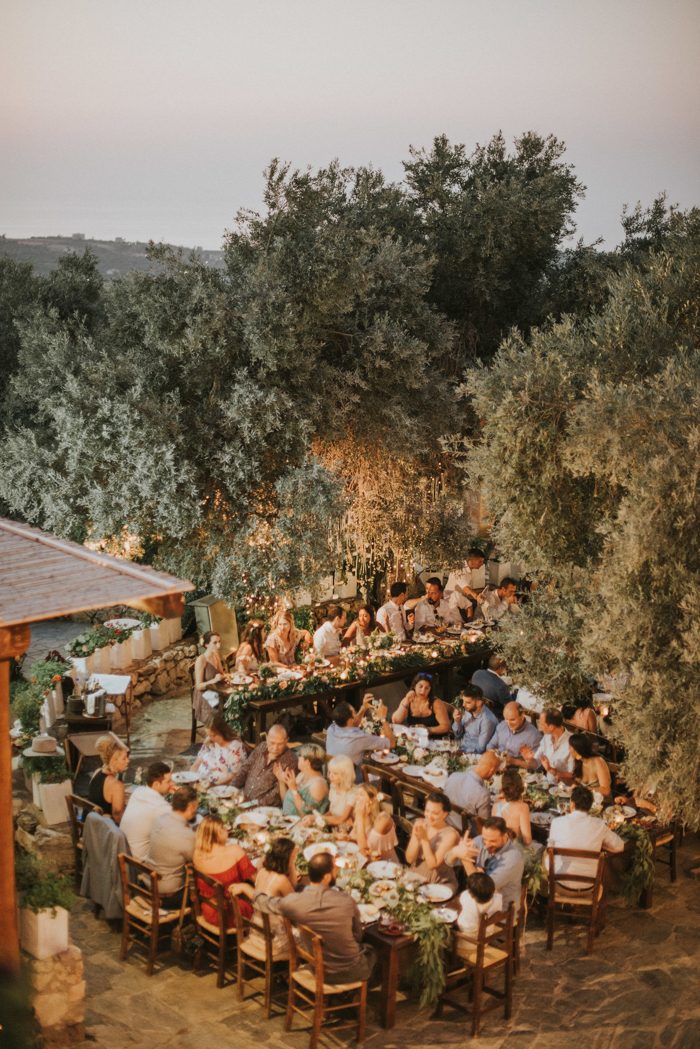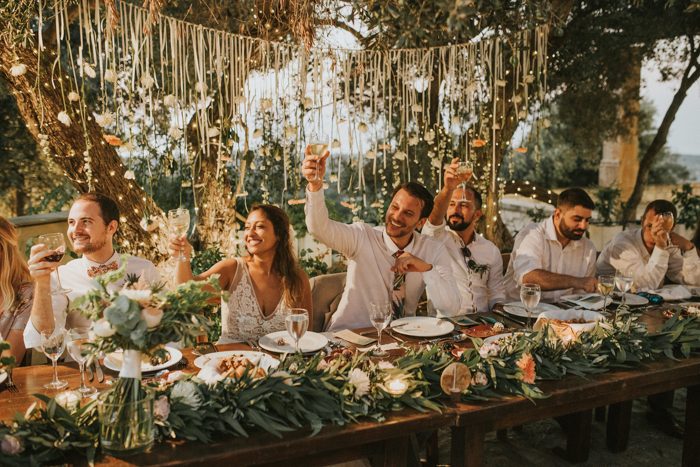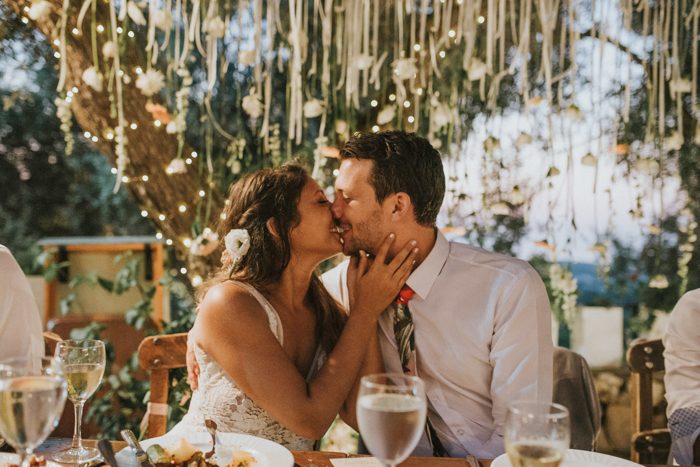 And Everything Nice Events was also a dream to work with. They added many special touches and were able to help the whole event come together and run smoothly. I would hire them again in a heartbeat!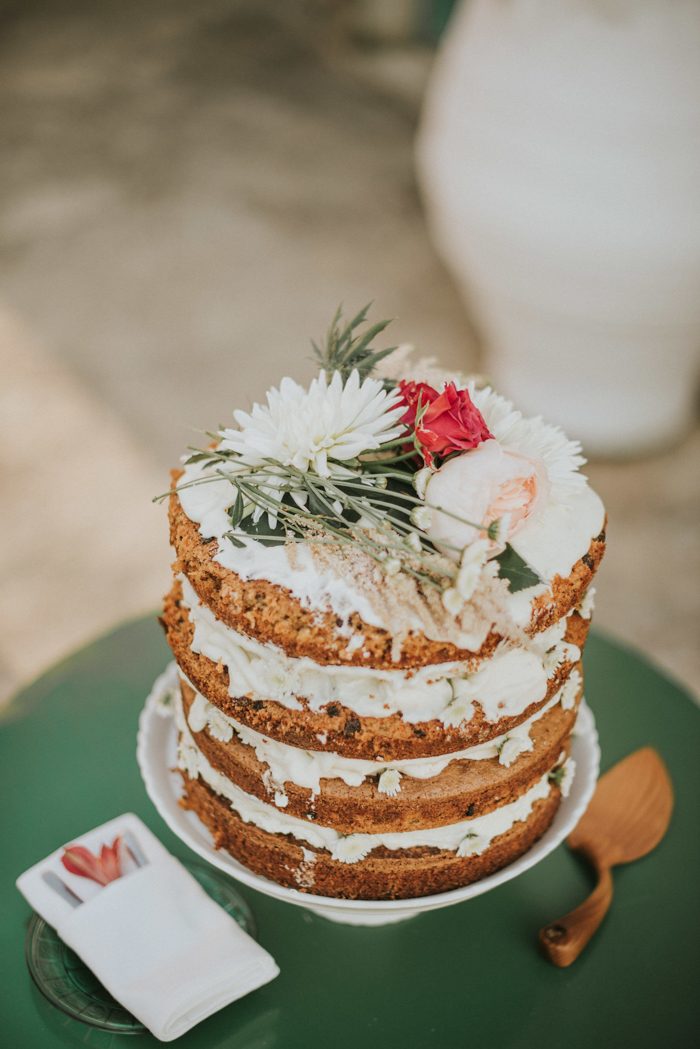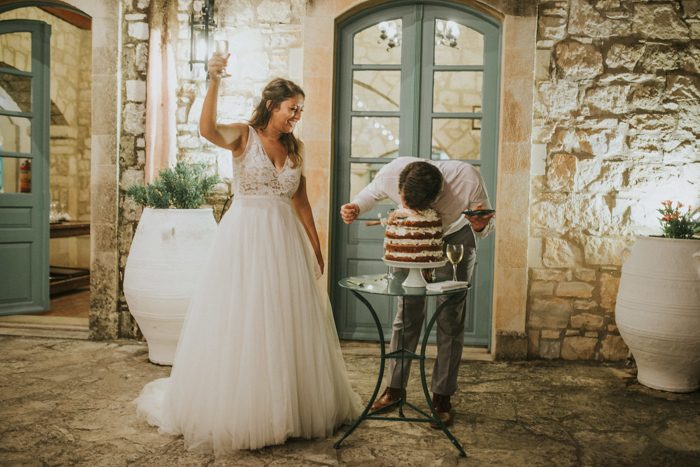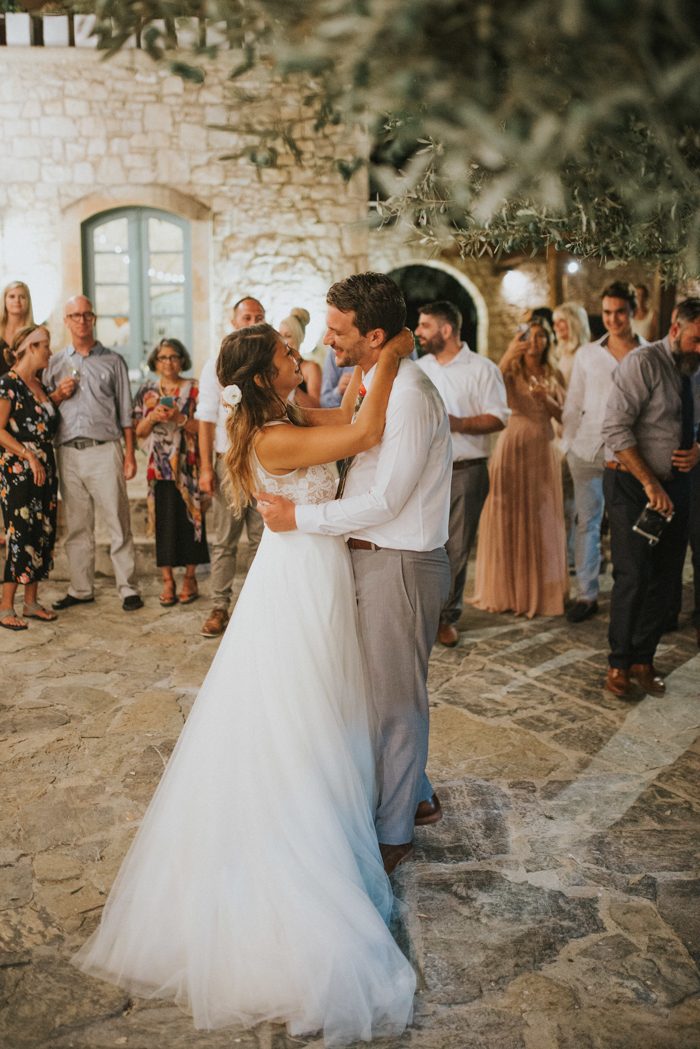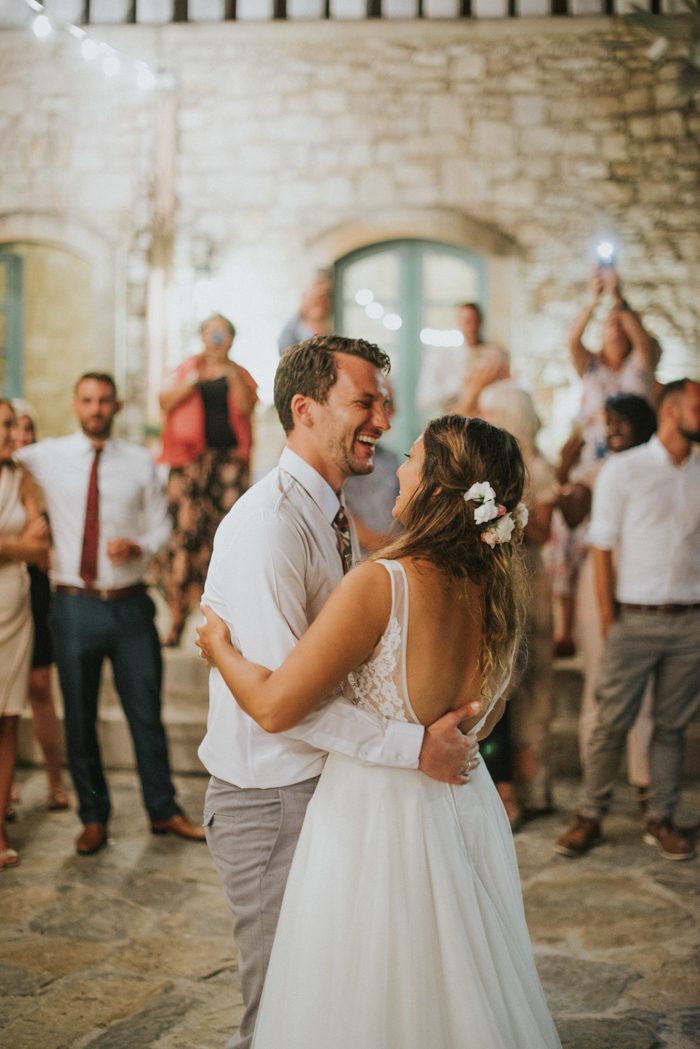 Thank you to Junebug member Paulina Weddings for sharing this Grecian farm wedding with us! If you loved the pops of color in this wedding, then you'll love this chic tropical Greek wedding in Porto Germeno!