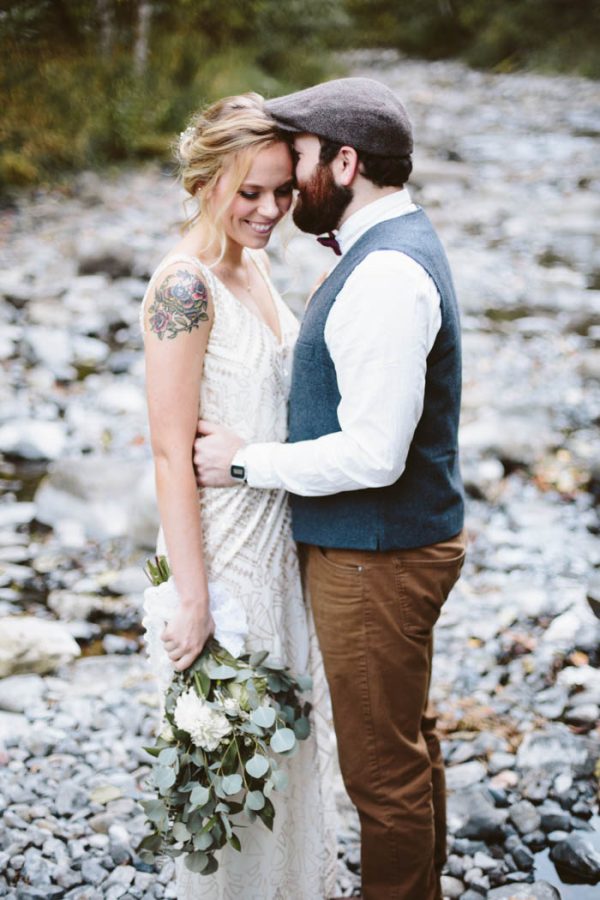 Between a teary first look, an intimate and joyful ceremony, and emotional tributes to the bride's late sister, this Wahclella Falls elopement had us reaching for the tissues from the very beginning. Abby Tohline Photography Co. did a masterful job at capturing Heather and Josh's adventurous spirits, as well as their deep devotion to each other. The couple said "I Do" in a private ceremony deep in the woods, standing inside a ring of colorful flowers. Then they invited their closest family and friends for an intimate dinner at 23Hoyt in downtown Portland. We're completely in love with the bride's non-traditional Mockingbird Bridal dress adorned with geometric gold details, which she paired with a whimsical updo and black rain boots. Everything about this elopement was unique and heart-warming.
The Couple:
Heather and Josh
The Wedding:
Wahclella Falls, Portland, Oregon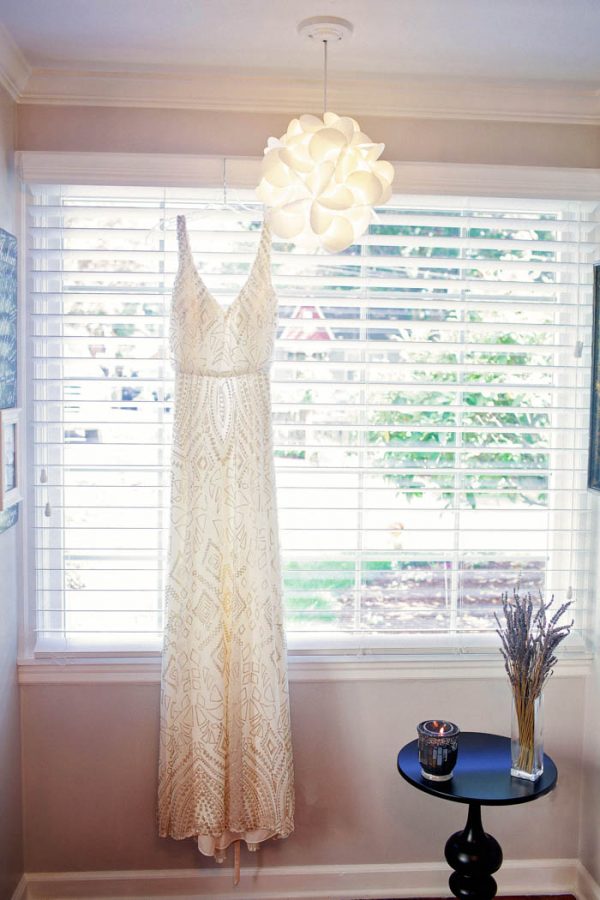 My bouquet was put together by one of my sisters and was very wild and organic, with a pendant of our sister that passed away. A piece of my mother's wedding dress was wrapped around the bouquet.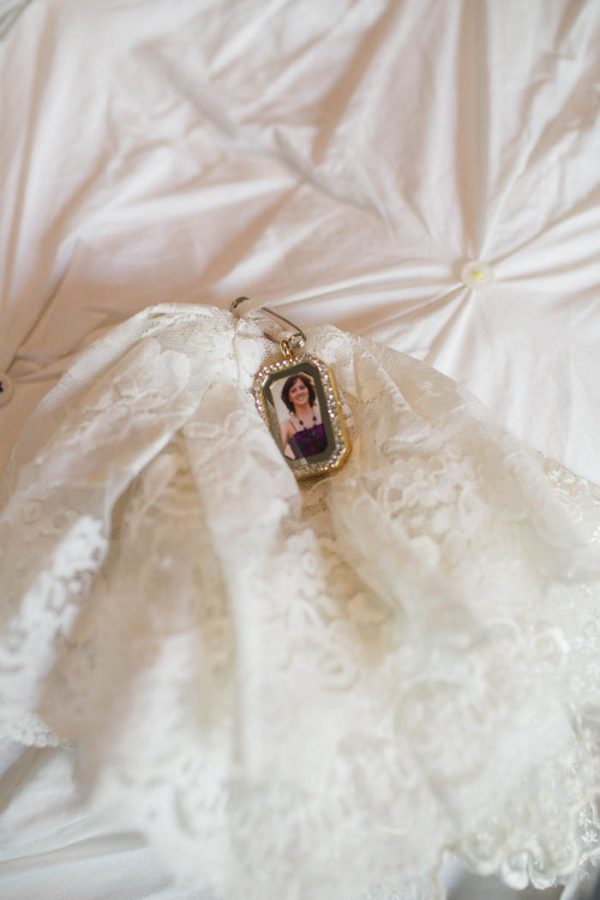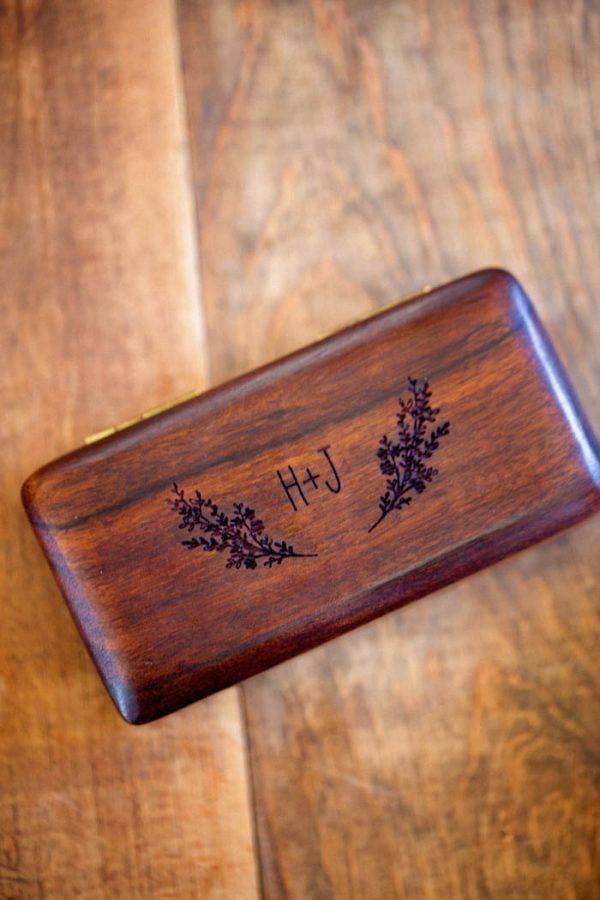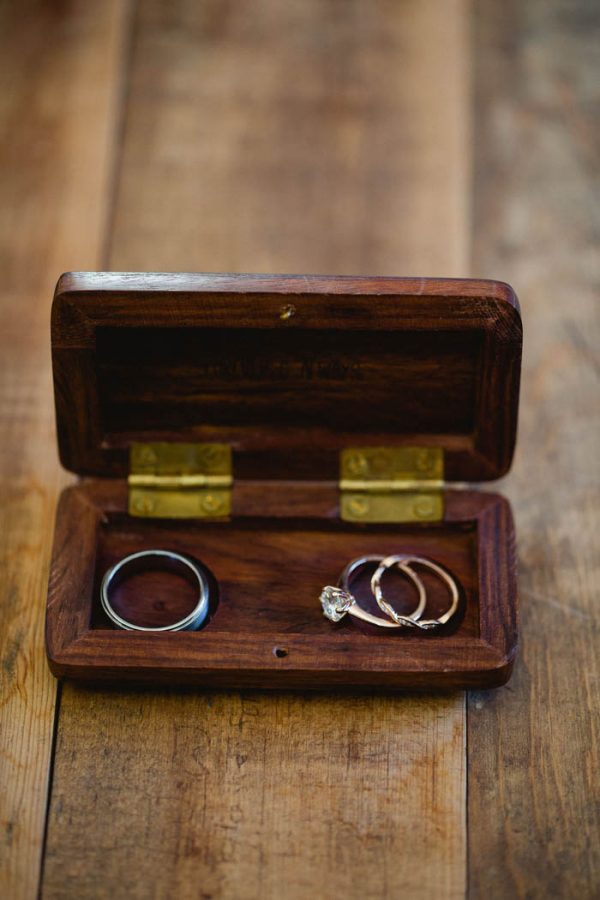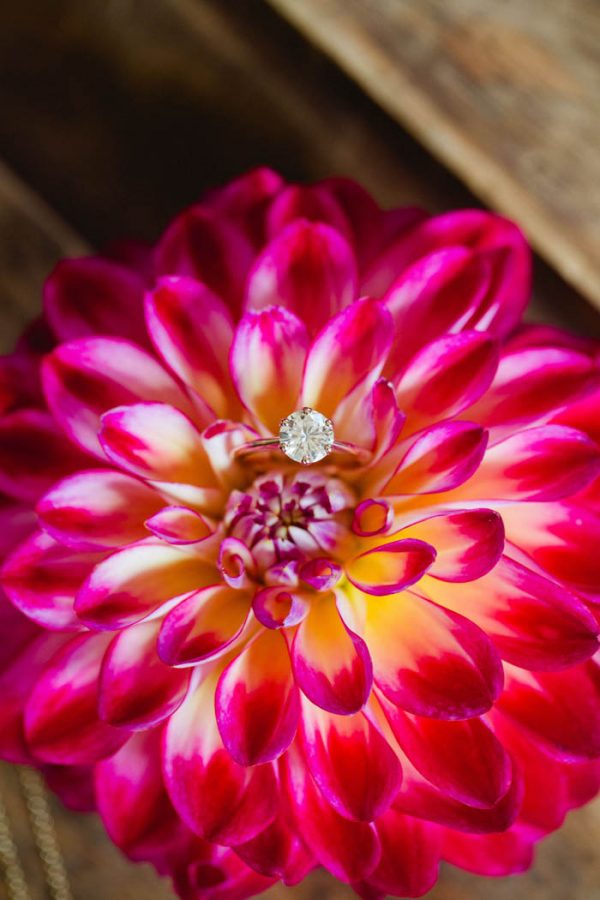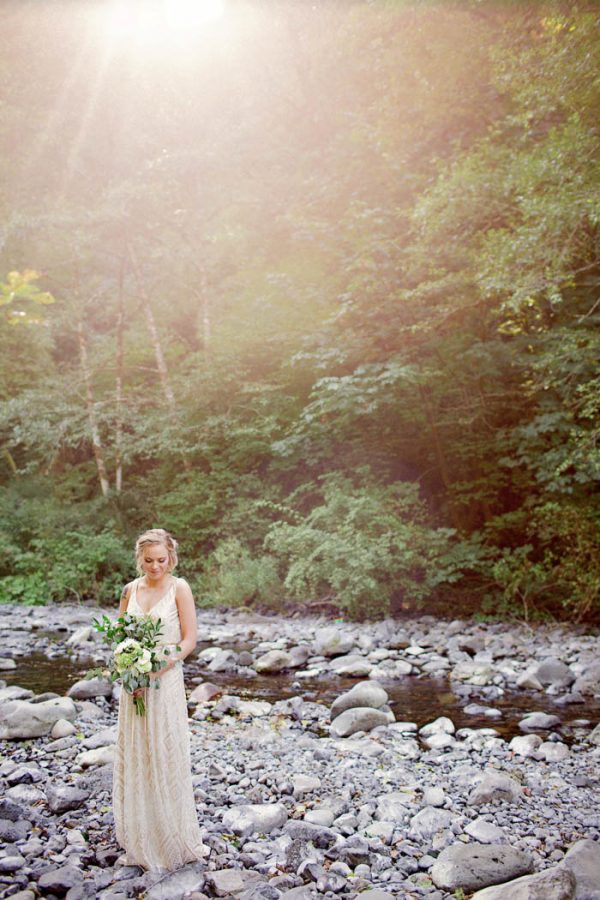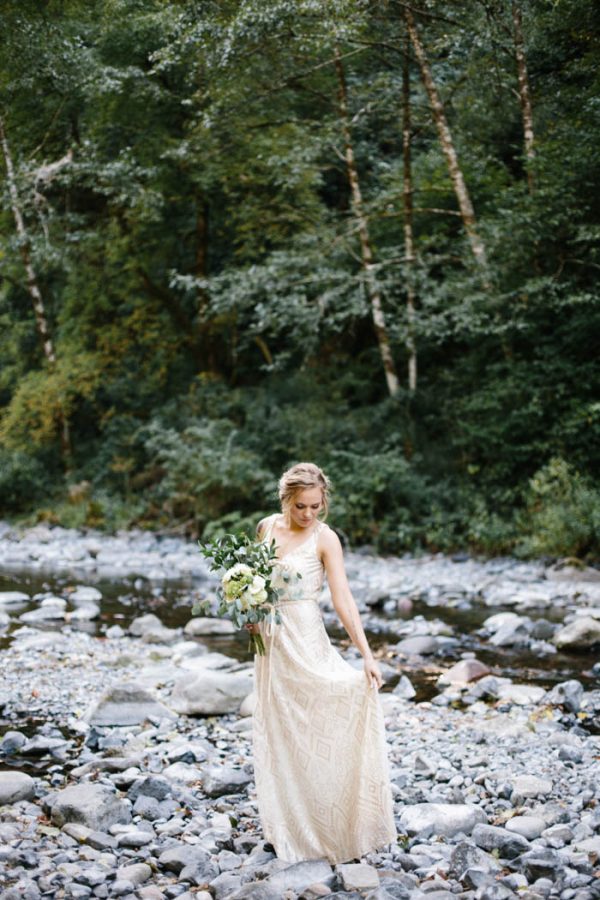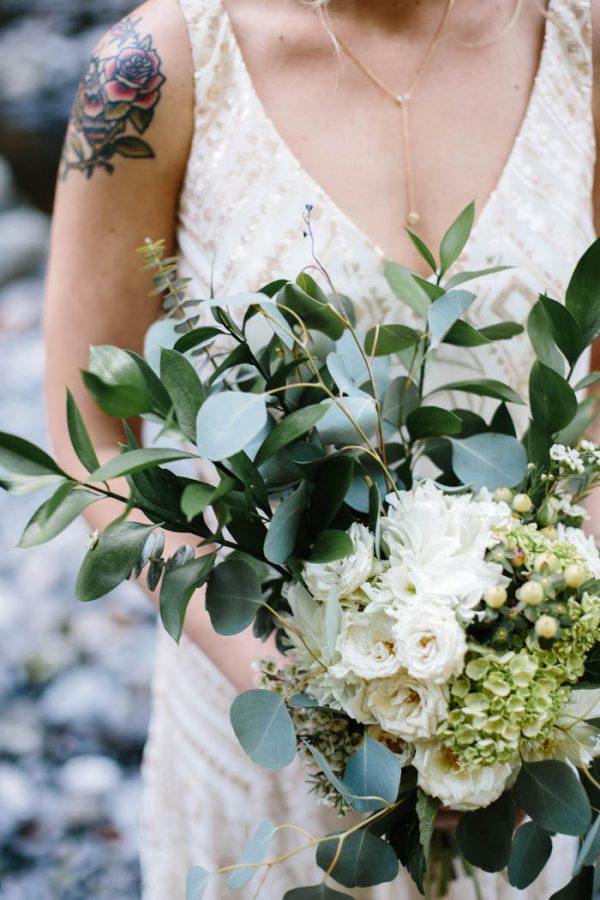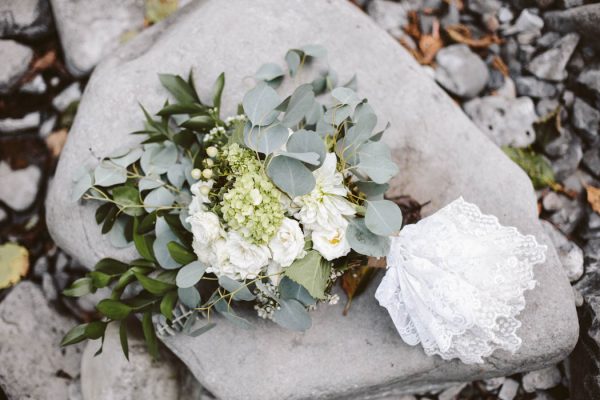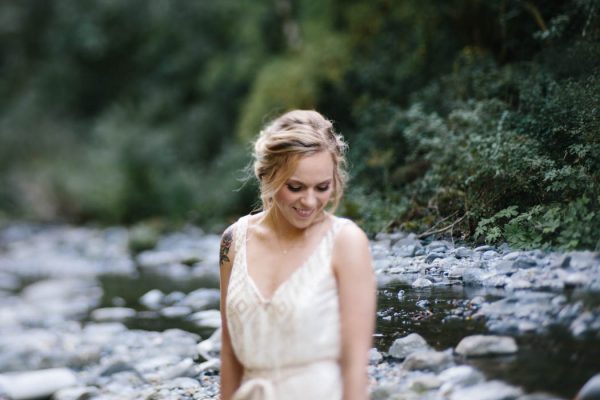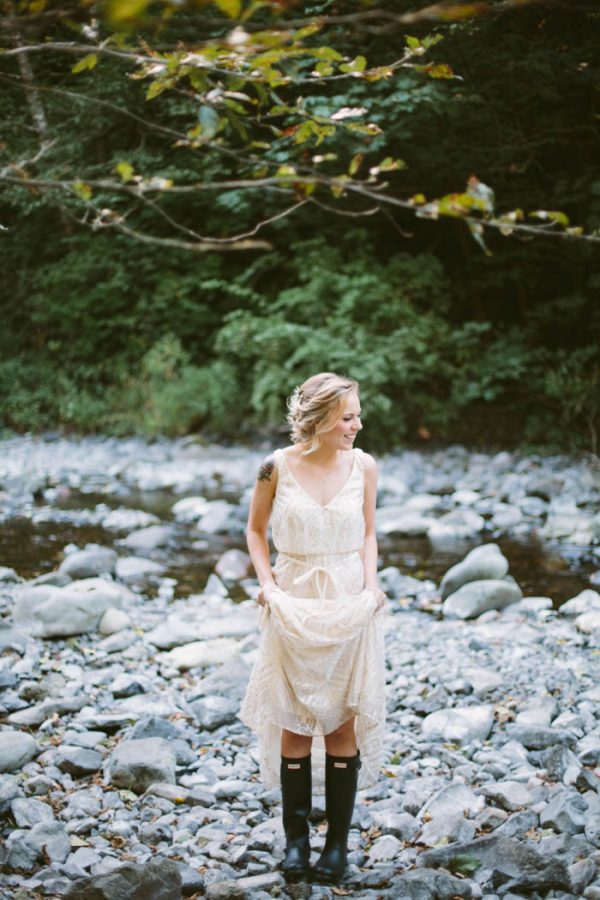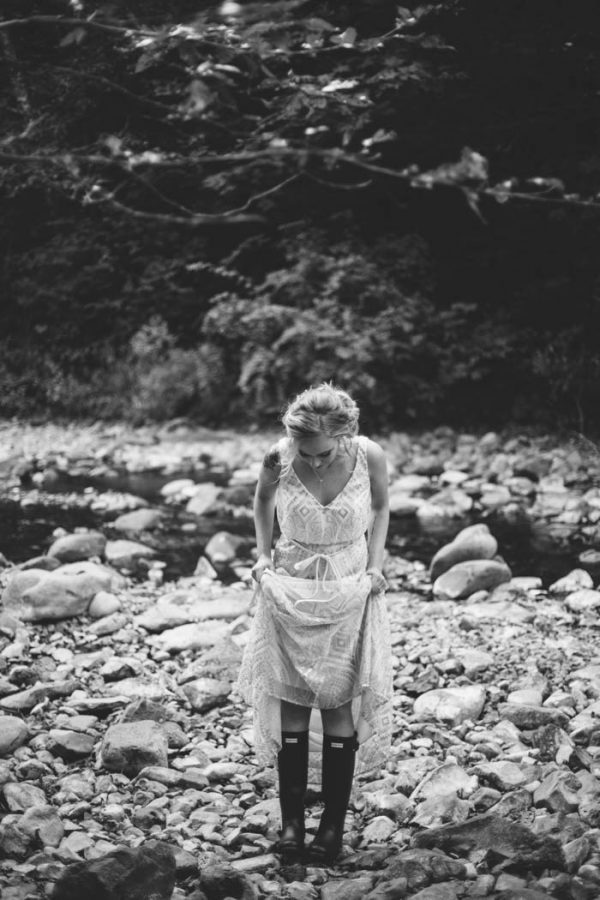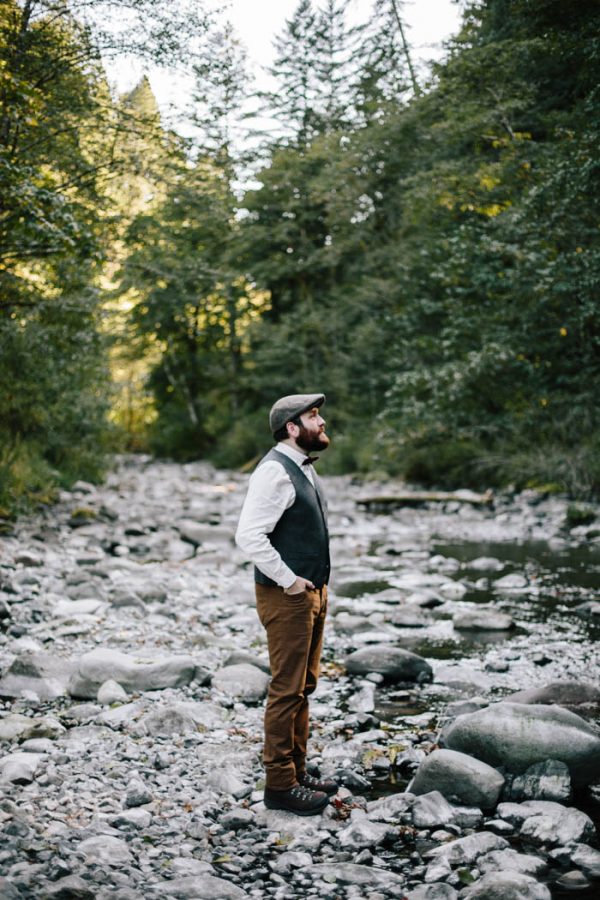 We both agree the most memorable part was our first look. Seeing each other for the first time without any onlookers. It was such an honest and beautiful moment for us. He cried, I cried. And then we hiked up the mountain hand in hand to our ceremony site. The hike up together was almost just as special. So much beautiful anticipation.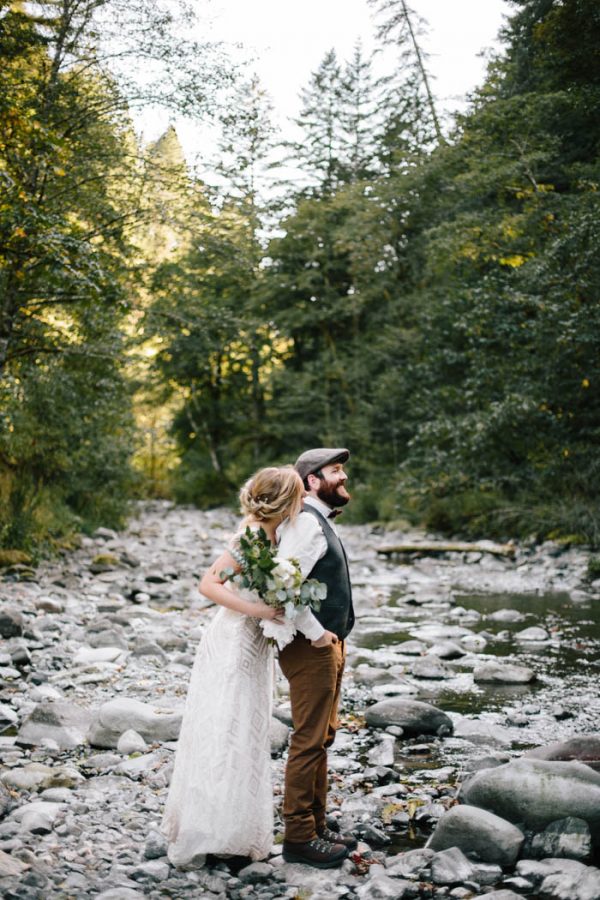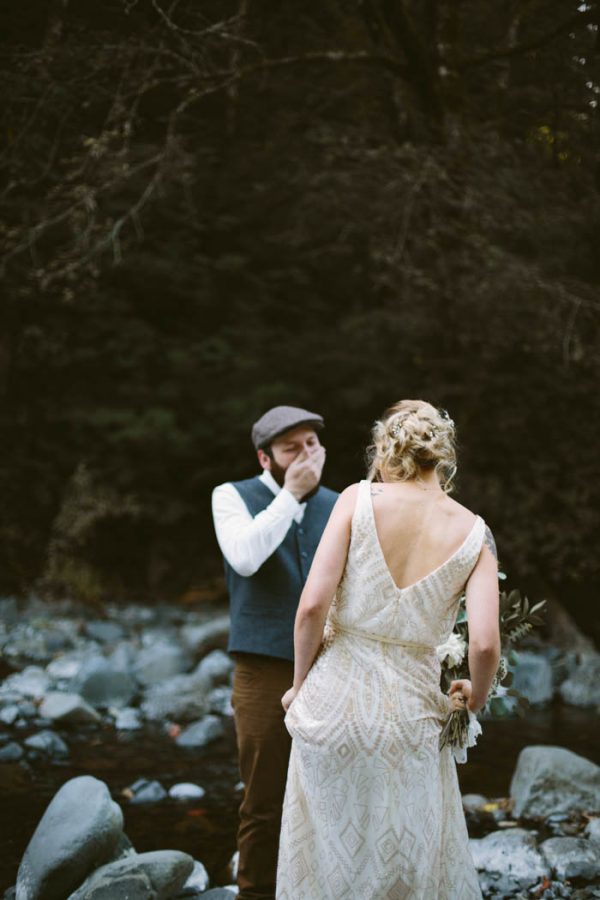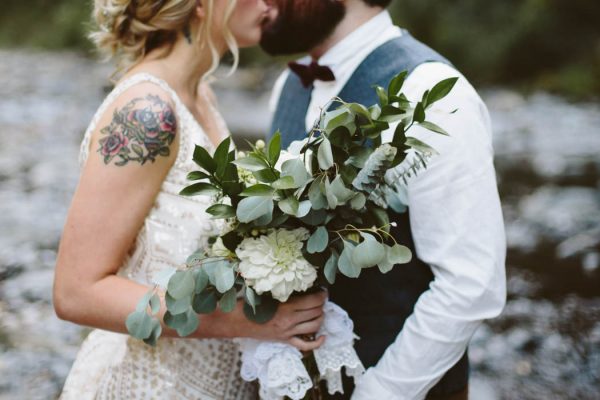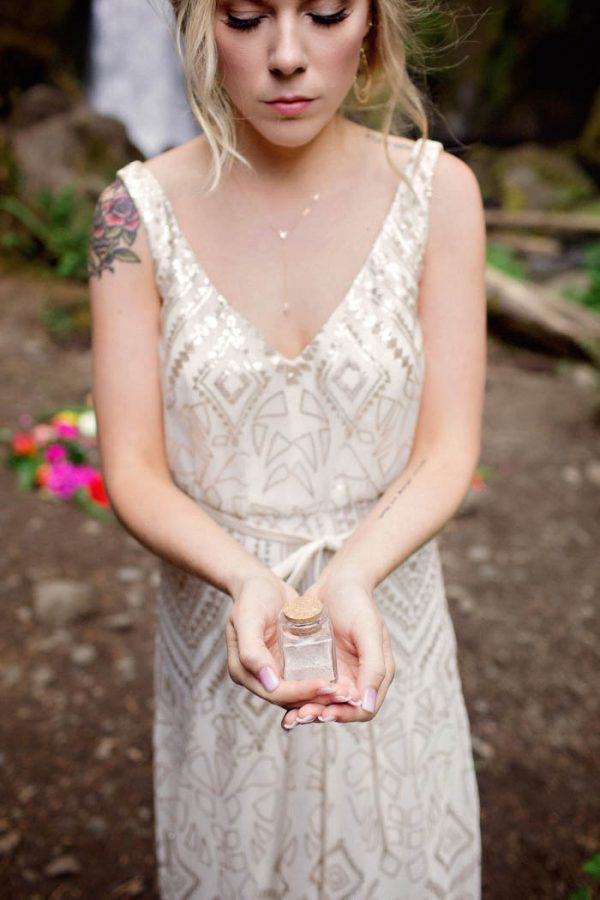 I lost a sister about two years ago and was able to honor her by scattering some of her ashes at the water fall. It was such a beautiful moment for me. She hadn't felt so present to me in a long time.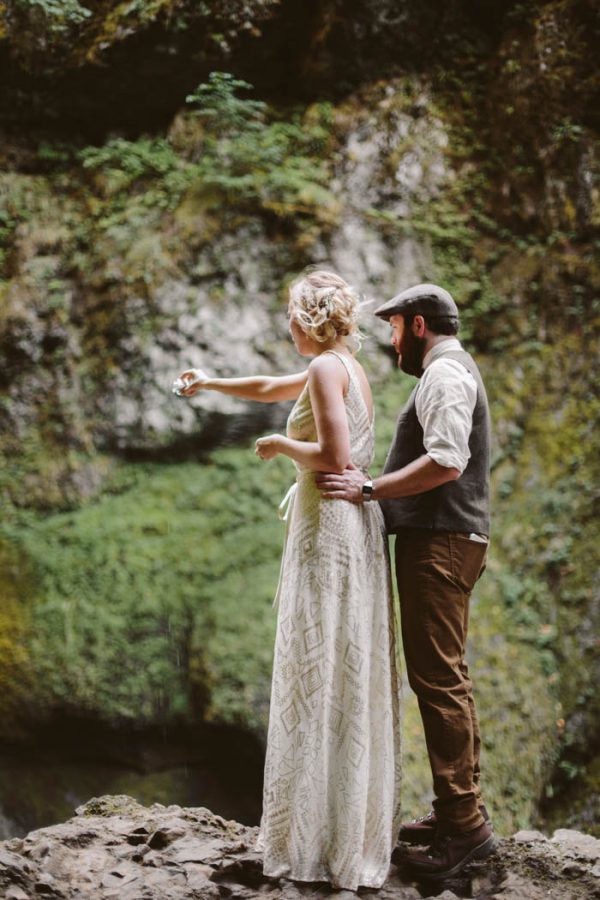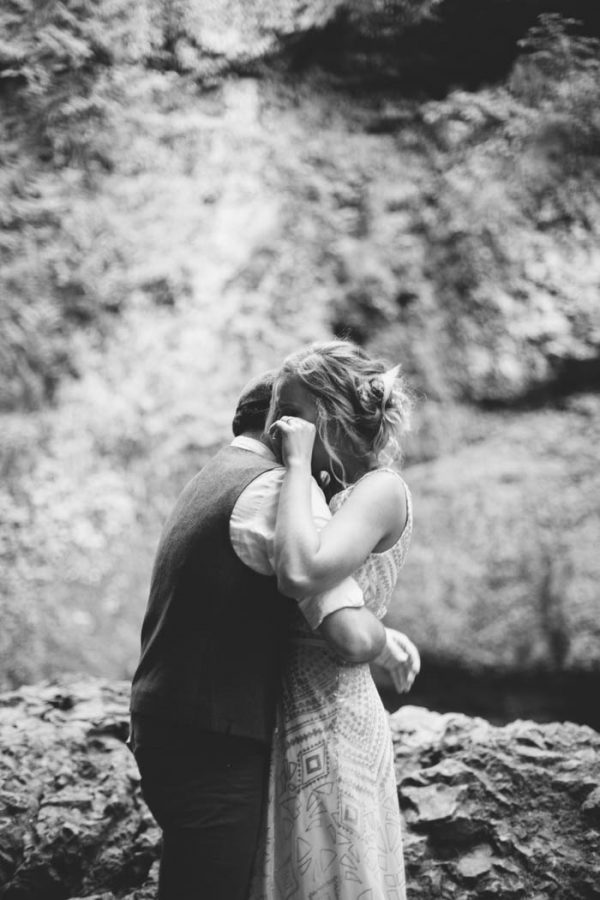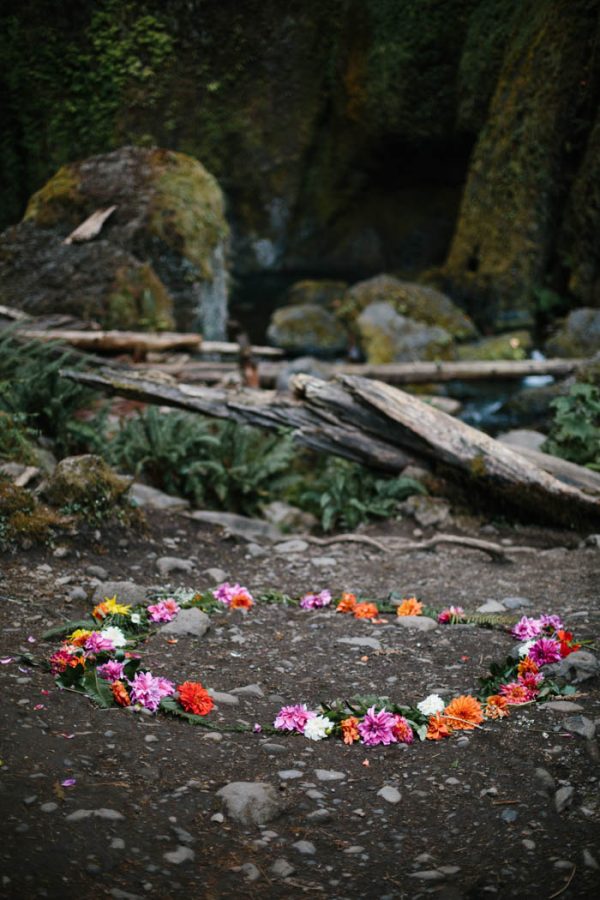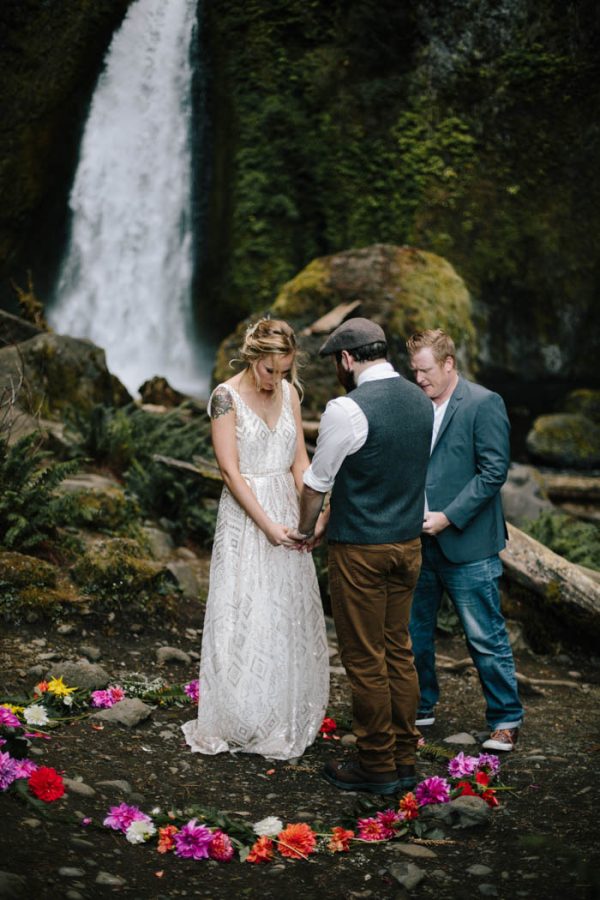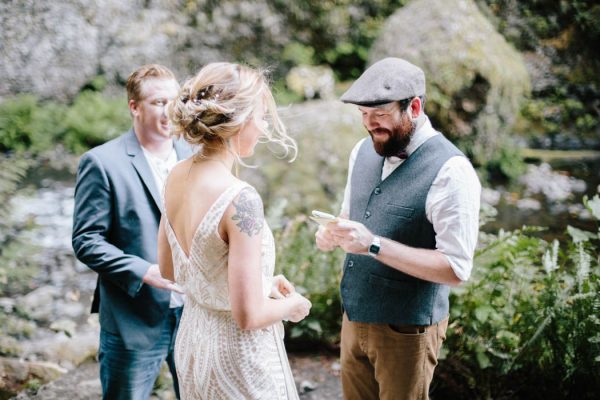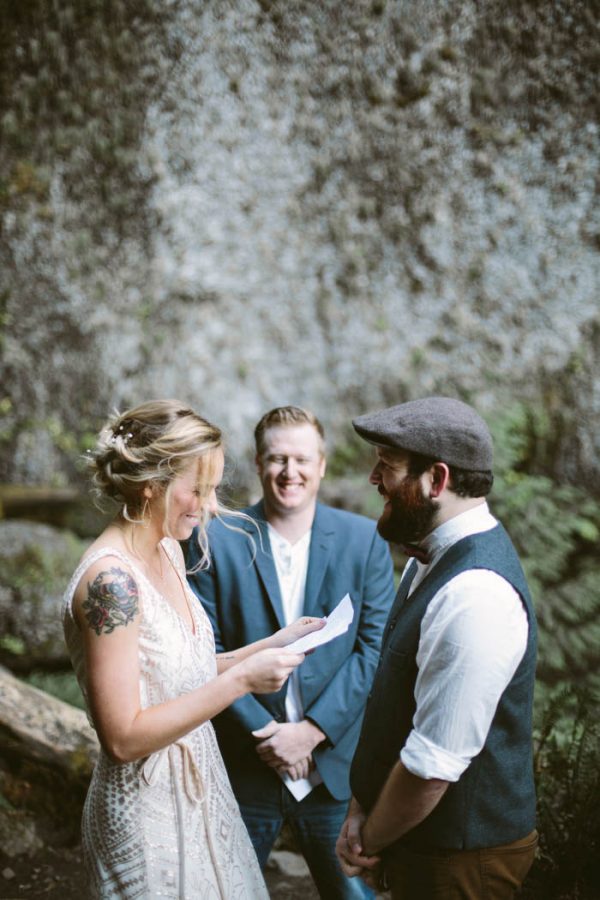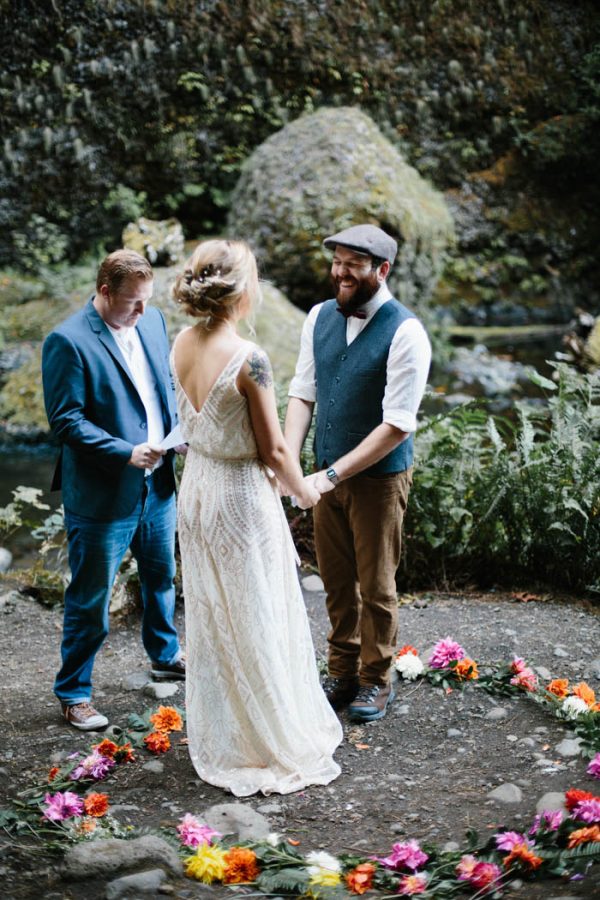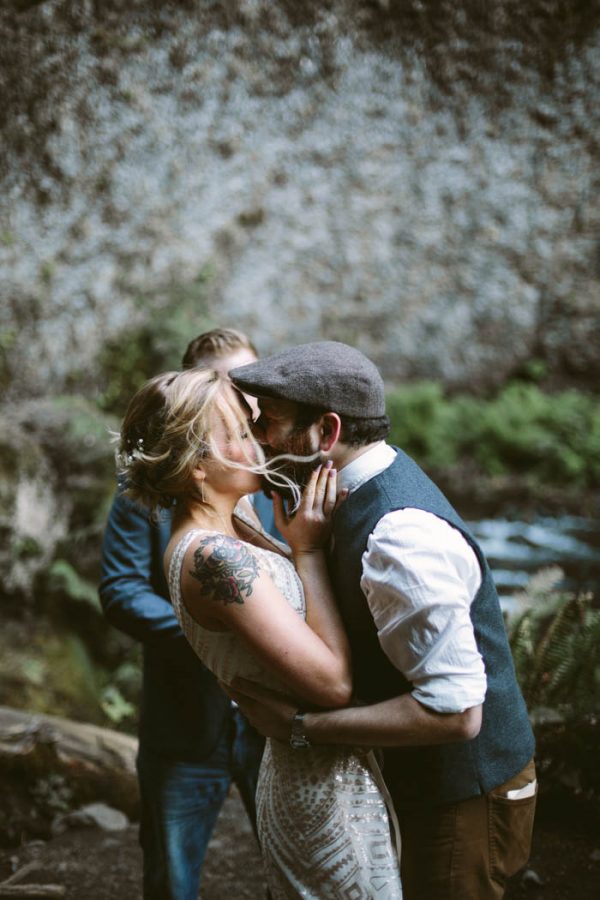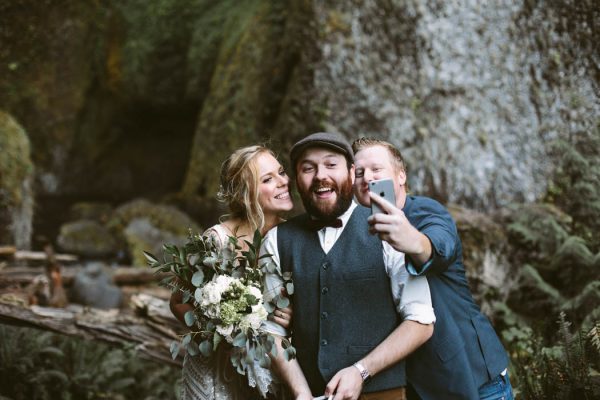 Elope. Seriously. You save so much money. and can invest some of that money on beautiful destination. You get to wear whatever you want. And you get to save your sanity for like an entire year. Just be true to yourself. It's not about anybody else; just you and your significant other.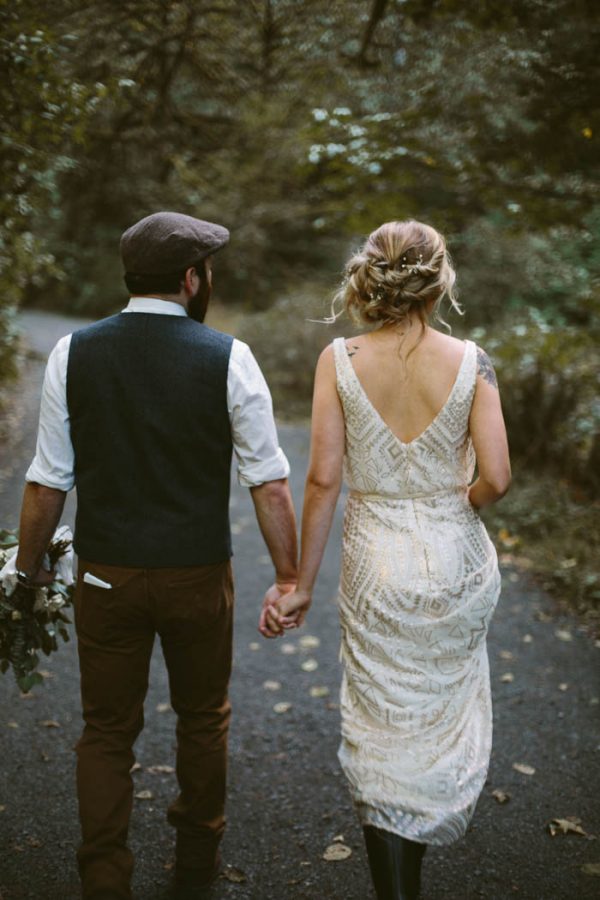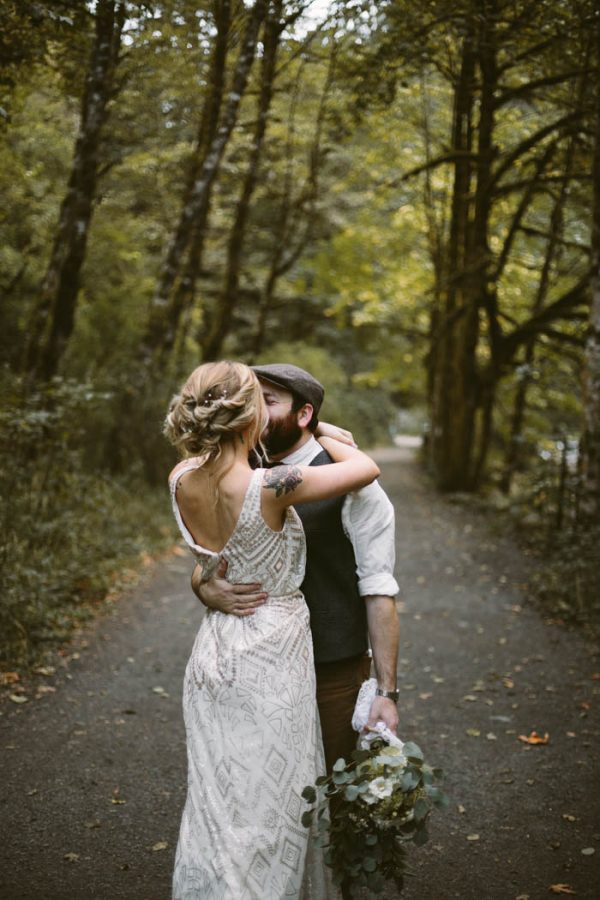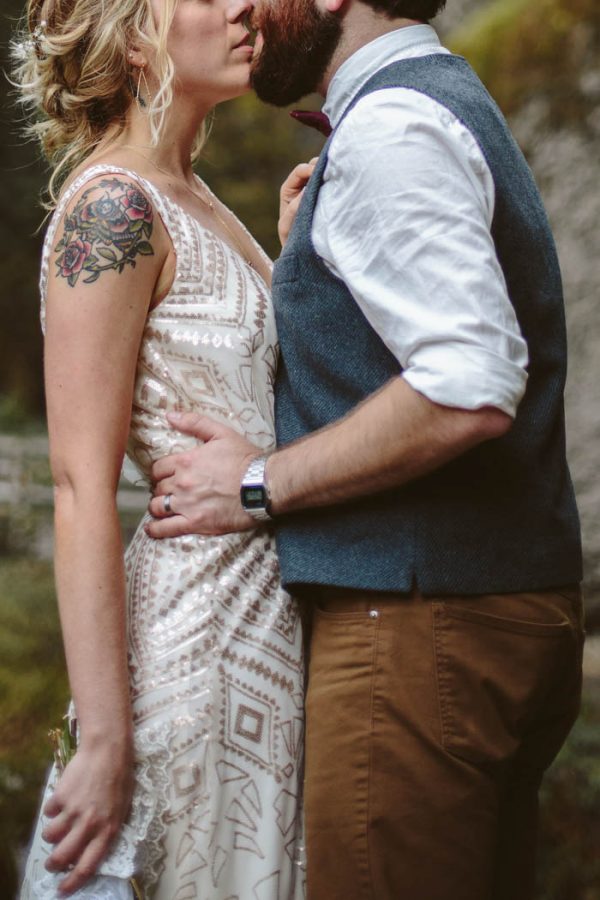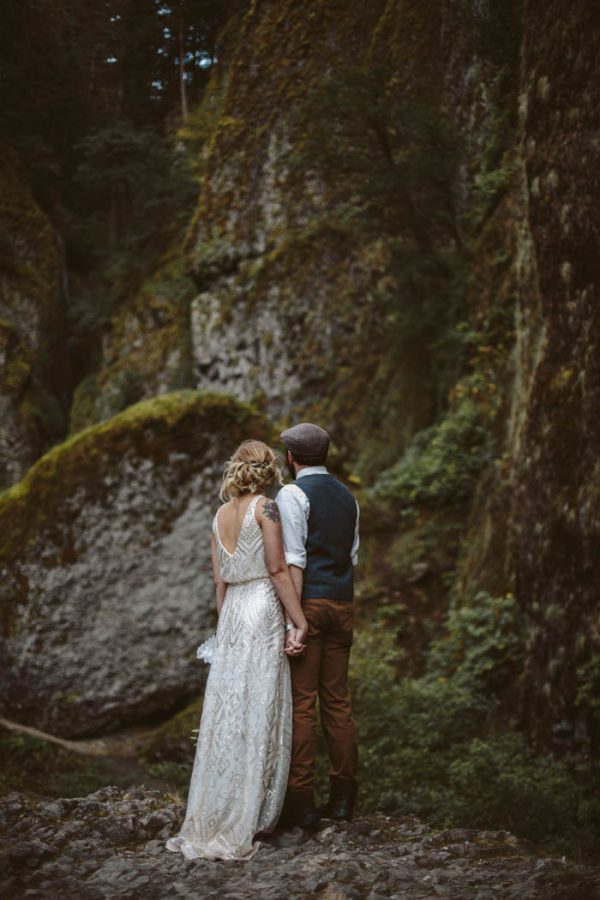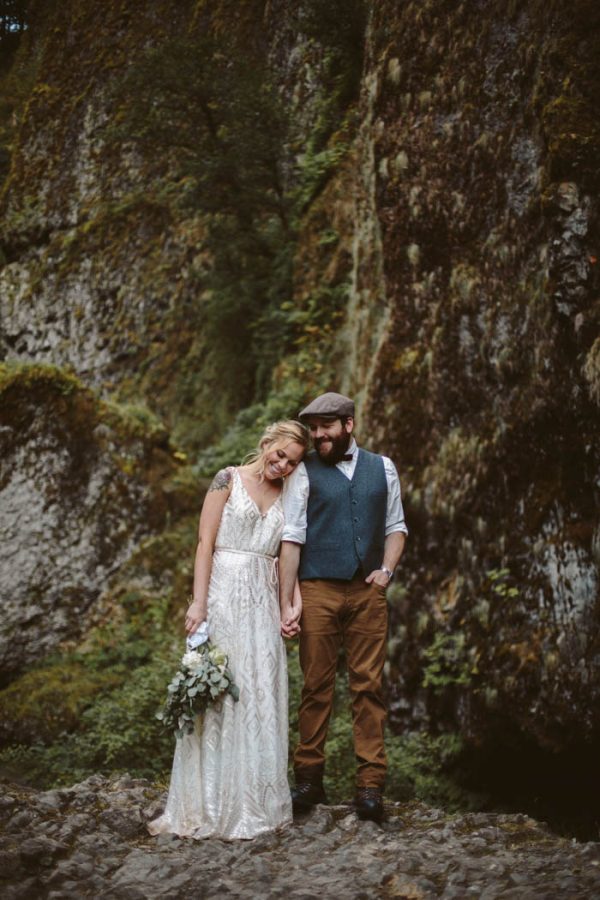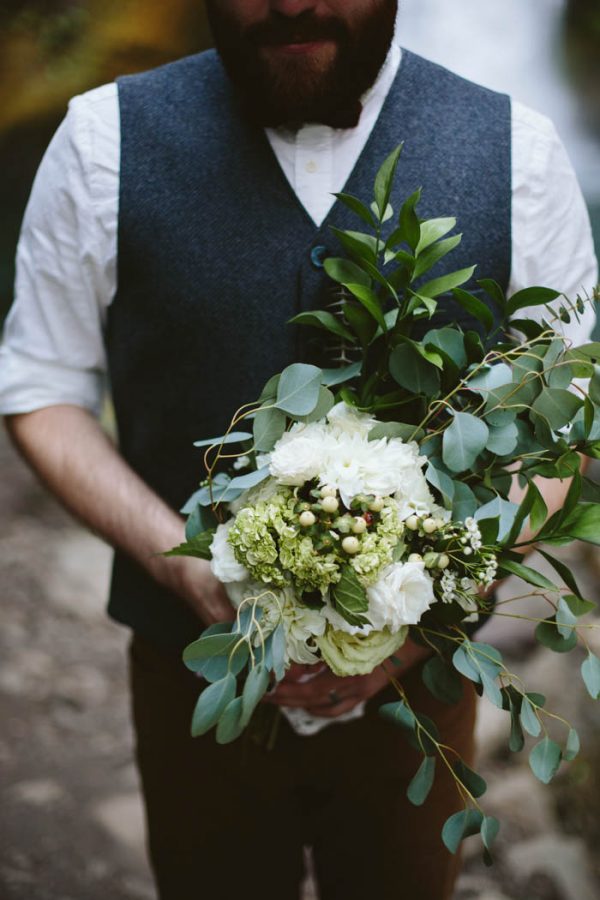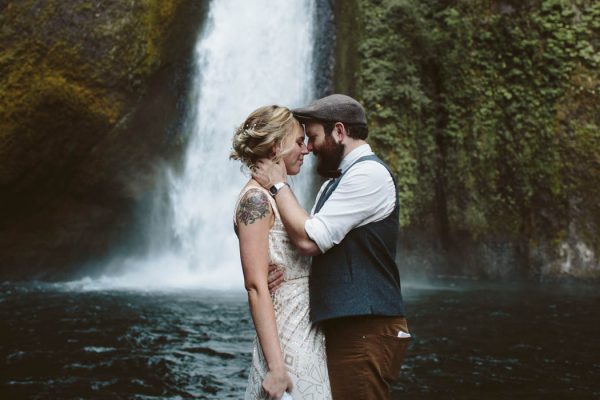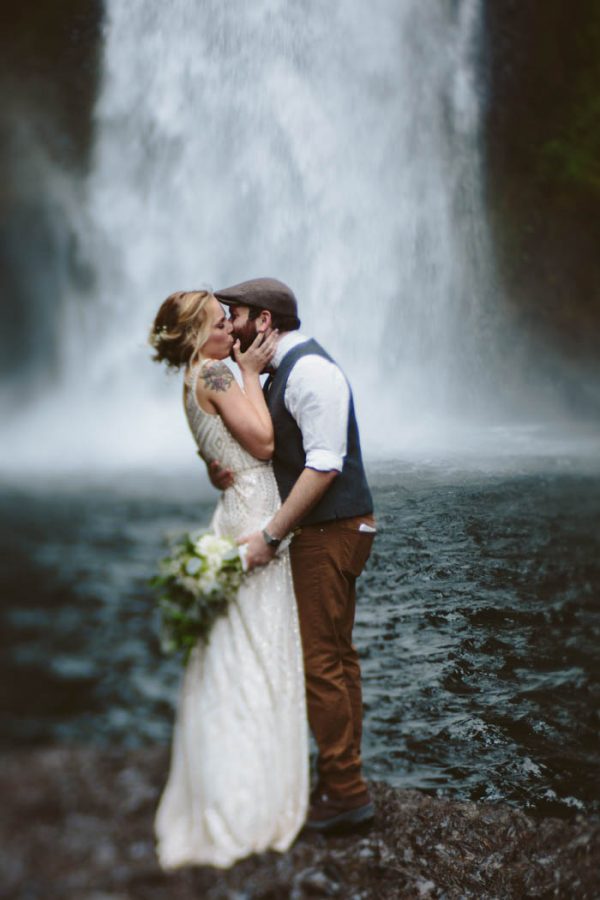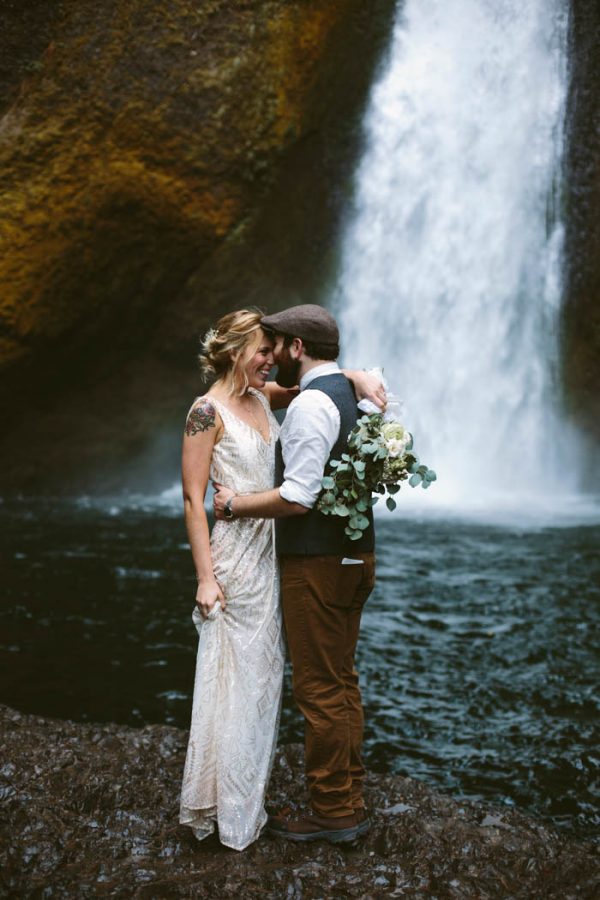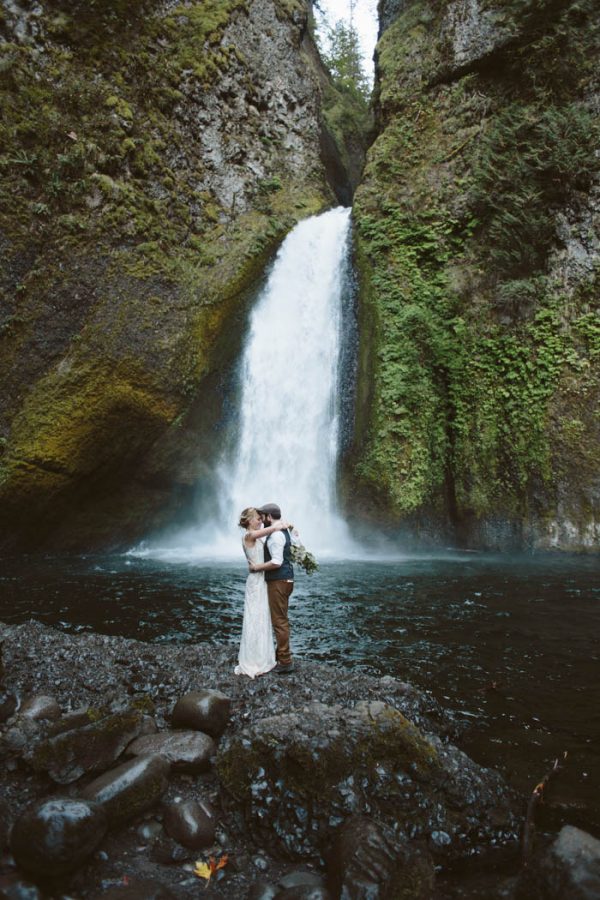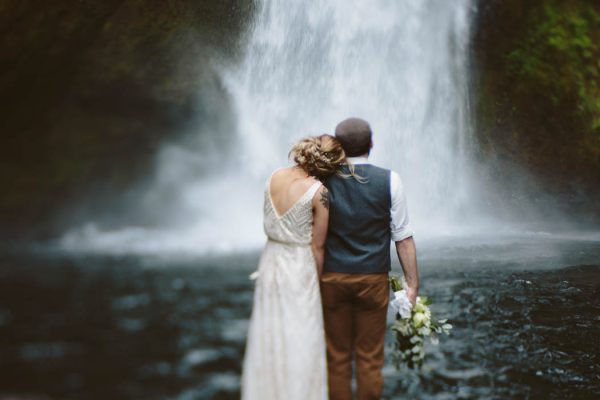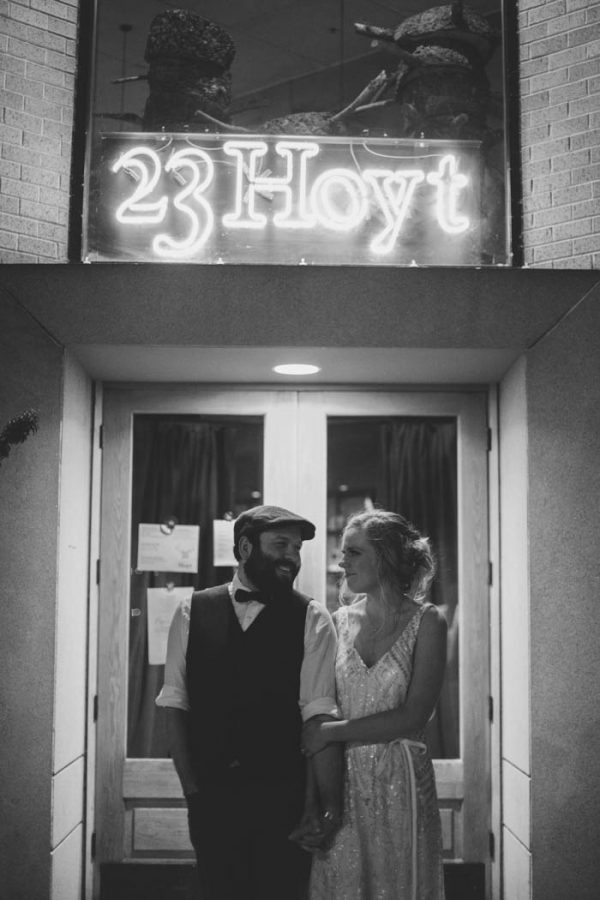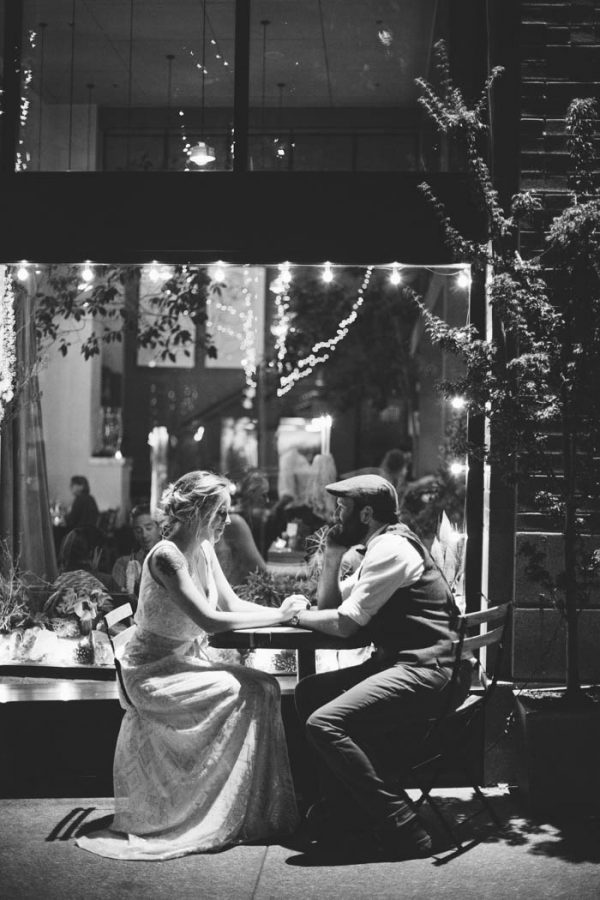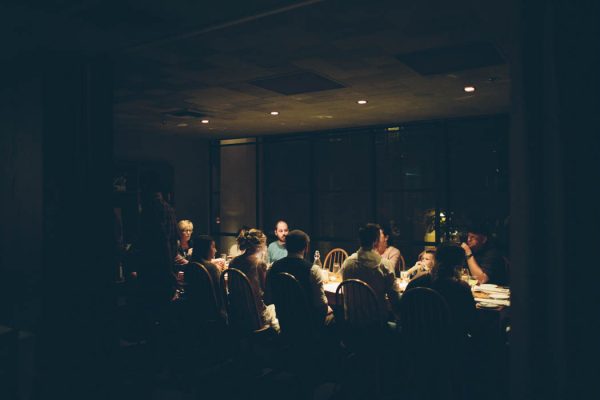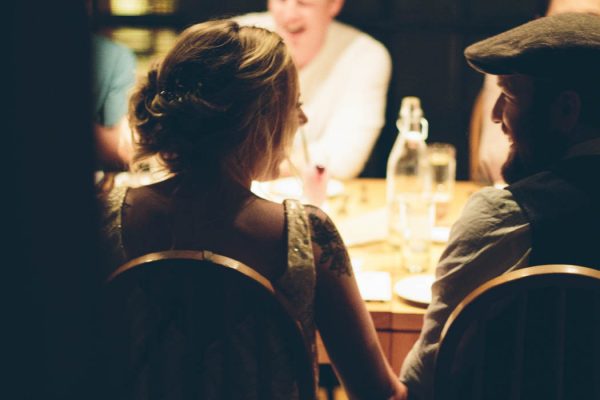 Congratulations to Heather and Josh, and a special thanks to Abby Tohline Photography Co. for sharing this sweet elopement with us! Looking for more forest wedding inspiration? Check out this earthy California forest wedding at Saratoga Springs!