Wondering what to wear, or what not to wear, for your engagement photos? Today we are sharing top tips from Junebug photographer Uma Sanghvi of Studio Uma on how to look and feel fabulous on camera!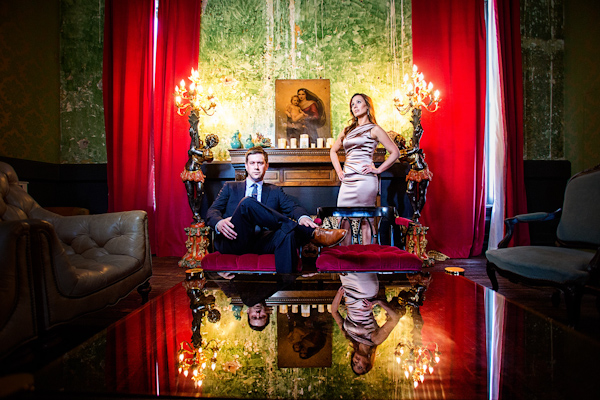 Without further adieu, here are a few words of wisdom from photographer Uma Sanghvi:
Style icon Audrey Hepburn once said: "I believe in manicures. I believe in overdressing. I believe in primping at leisure and wearing lipstick. I believe in pink. And I believe happy girls are the prettiest girls."
I adore the last line! As a long time professional photographer, I've learned that it pretty much sums up everything you need to know about looking good on camera. But perhaps you're searching for more concrete advice on what to wear for your engagement session. Unless you have a lot of experience in front of the camera, you may be wondering: what colors should I wear? Do I need to get my hair done? If only you had a personal stylist finding the best looks for you! Not to worry. Looking flawless and photogenic is easy if you follow these simple guidelines.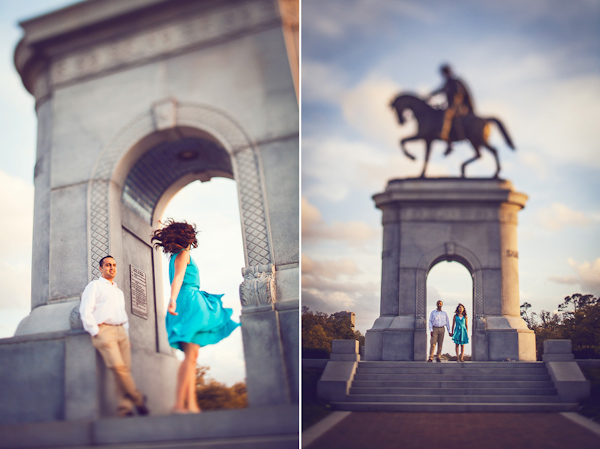 Show Your True Colors
The camera loves color. But if your outfit features mainly neutrals or softer shades – which is totally fine – think about adding a color somewhere in your accessories. Shoes, nail color, scarf etc. Or a bright lip color.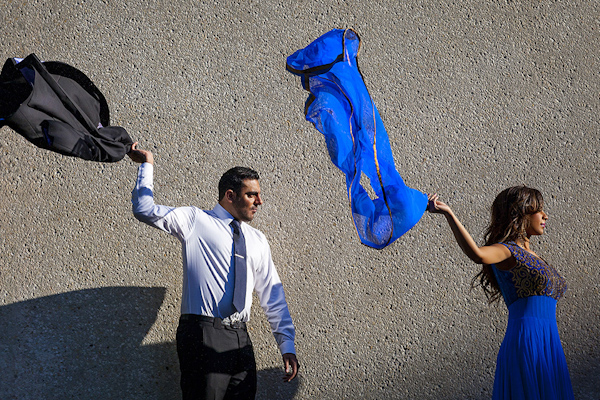 White Out
Cameras get fooled by lots of white. But don't let this get you down – there are exceptions to this rule. For example if you have a gorgeous white dress that fits you perfectly, ignore this rule. Fit is more important than anything!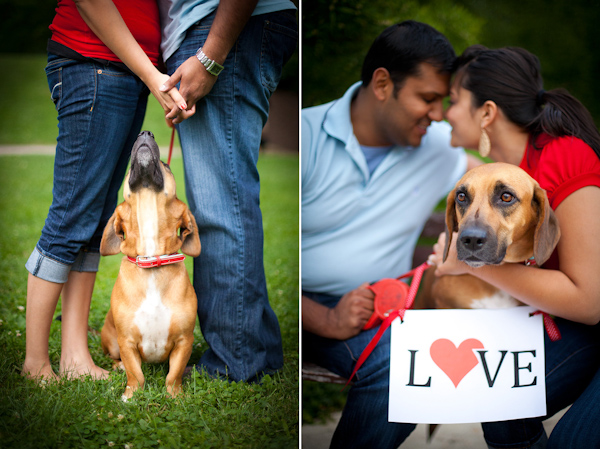 Lend a Helping Hand
Get a manicure ladies! Your hands will be in many of your photos. Holding hands, showing off your ring, running your fingers through your fiancés hair – these are all likely scenarios during your photo shoot. And depending on your shoes (are you wearing strappy sandals or a peep toe heel?) you may want a pedicure too.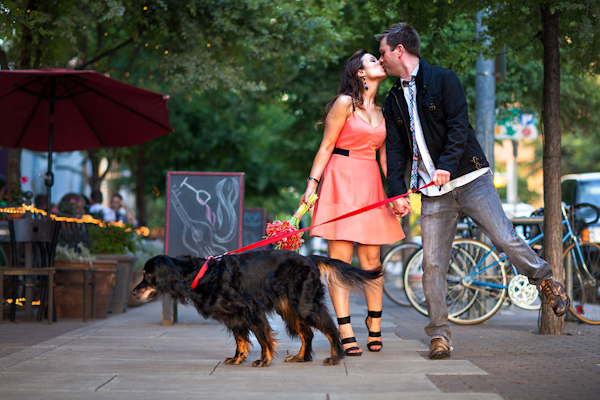 Seeing Double
Try to coordinatue your color palette without being matchy. You don't want to look like twins!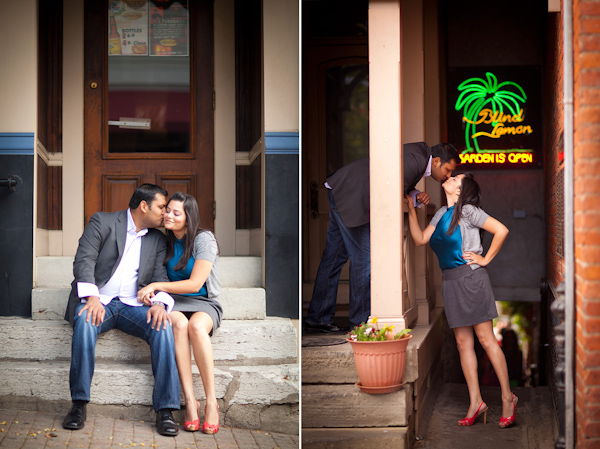 Take a Test Run
Things always looking a little different in person than on camera. I suggest grabbing your iPhone, snapping some full-length selfies in the mirror, to see how a camera "interprets" your outfits. That will give you a rough idea of how an outfit is going to play on camera. Then email your pics to your fashionista sister (or cousin or BFF) and ask for their advice. A photography tip: take your test shots in natural light (stand facing a big window, or go outside).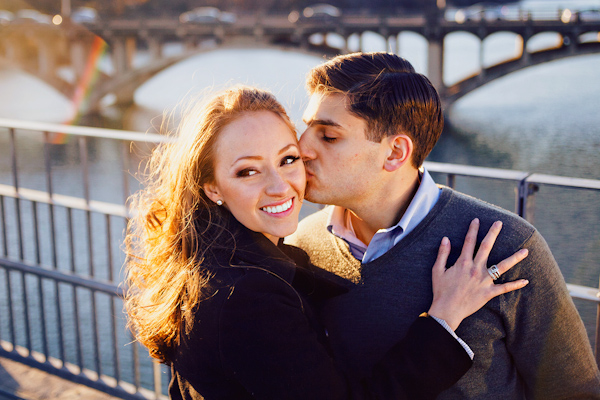 Get Pampered
Get a professional to do your hair and makeup. If for no other reason than it will make you feel more put together and relaxed in front of the camera. Also, it is the perfect opportunity to try out a new look or a new stylist for your wedding. Think of it as a trial run before the main event.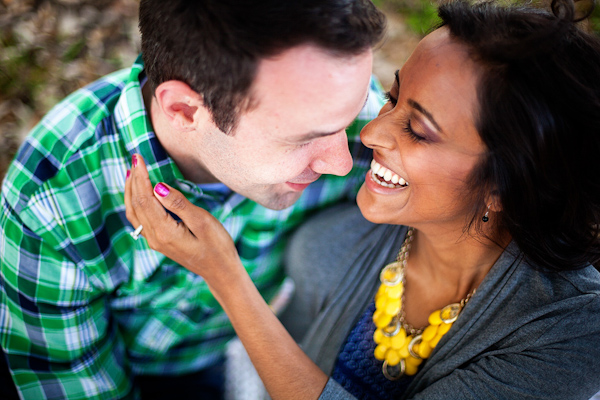 Show Off Your Assets
If you need some help identifying your best features (or just narrowing them down!) ask your fiancé. This is a prime opportunity to hear them talk about your sexy legs or gorgeous eyes or luscious hair.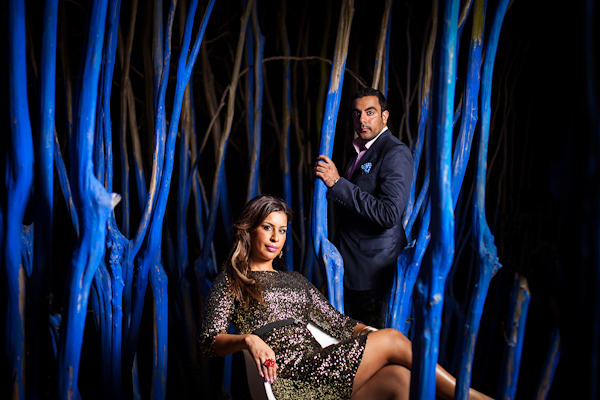 Bend the Rules
At the end of the day – don't get overwhelmed with rules. Take the tips that work for you – and throw out the rest. If there's any secret to dressing well, it is to wear what makes you feel really good.
Seriously.
When you are relaxed and enjoying yourself, it shows in your eyes and through your body language. And the camera picks up on those cues. Remember, your engagement session is all about capturing the special bond between you and your fiance. So it doesn't really matter if you're wearing pink or yellow or red or even zebra stripes – remember to enjoy the experience, and you'll look gorgeous!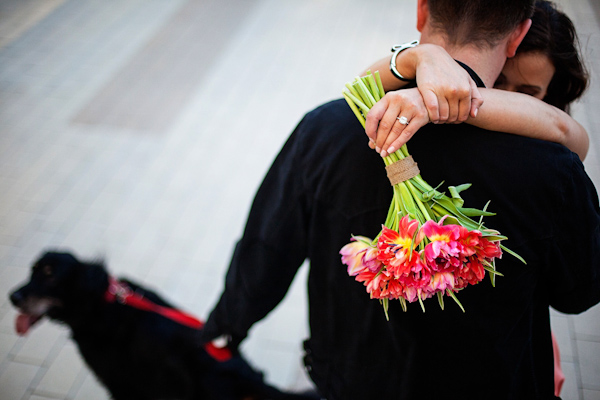 A great big thank you to Uma for sharing her expert tips with us! Looking for more engagement photo inspiration? Check out the winners of our 2014 Best of the Best Engagement Photography Contest!