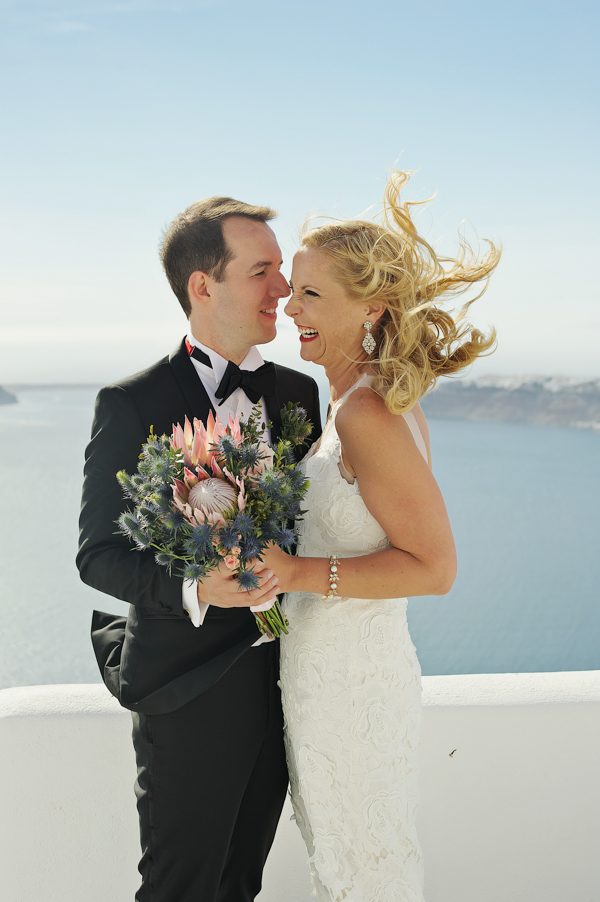 Two years ago, Holly and Jeremy traveled to Santorini where Jeremy surprised Holly with a magical proposal surrounded by Greece's big blue sky and gorgeous whitewashed architecture. When it was time to choose a destination wedding venue, the couple brought their closest family and friends back to where it all started and celebrated their special day in Santorini! After the couple's emotional first look and almost-successful donkey ride to their reception, Holly and Jeremy's guests were treated to a lovely Greek dinner at the couple's favorite taverna in town. We can't get enough of the emotion and natural light that photographer Thanasis Kaiafas captured in his documentation of the couple's day!
The Couple:
Holly and Jeremy
The Wedding:
Oia Suites & Santorini Mou, Santorini, Greece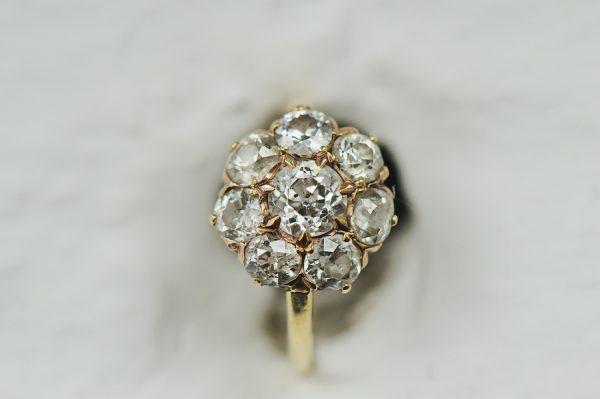 In 2014, Jeremy proposed to me in Athens below the Acropolis, and afterwards, we traveled to Santorini. Those were some our happiest days and we wanted to recreate that experience and share that sense of wonder and magic with those that we love most in the world. Our thirty closest friends and family flew to Athens and we had a big dinner across from the Acropolis and the following day we all flew off to Santorini. We were all together for a week. It was incredible. The days were so full of laughter and love and it all culminated in our wedding at a beautiful little taverna that we'd fallen for when we first stumbled into Santorini back in '14.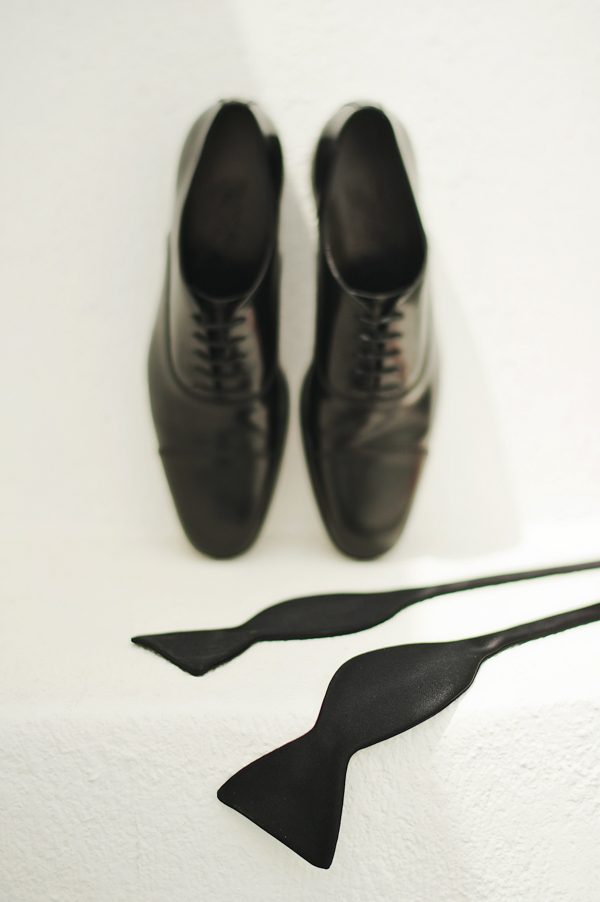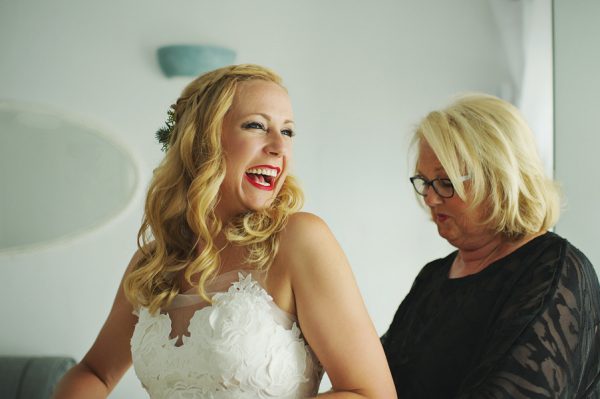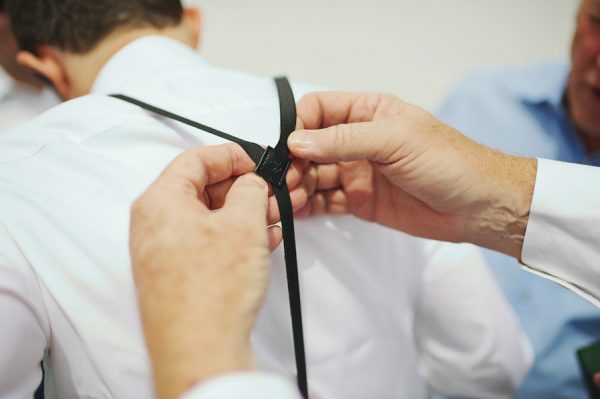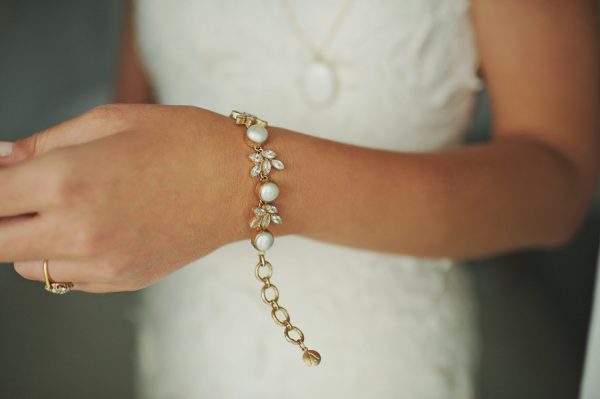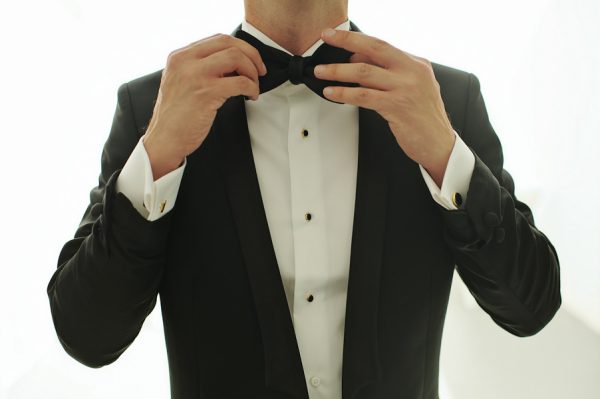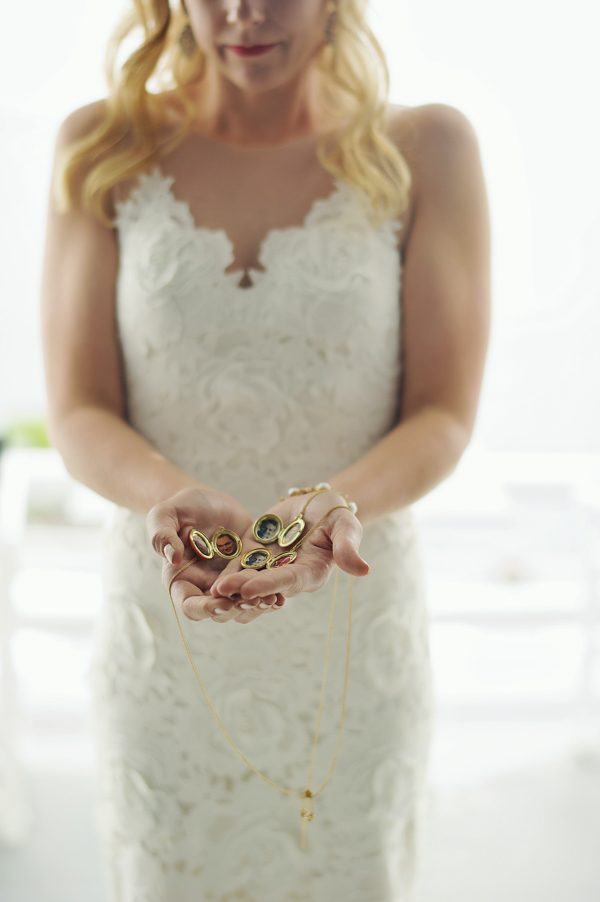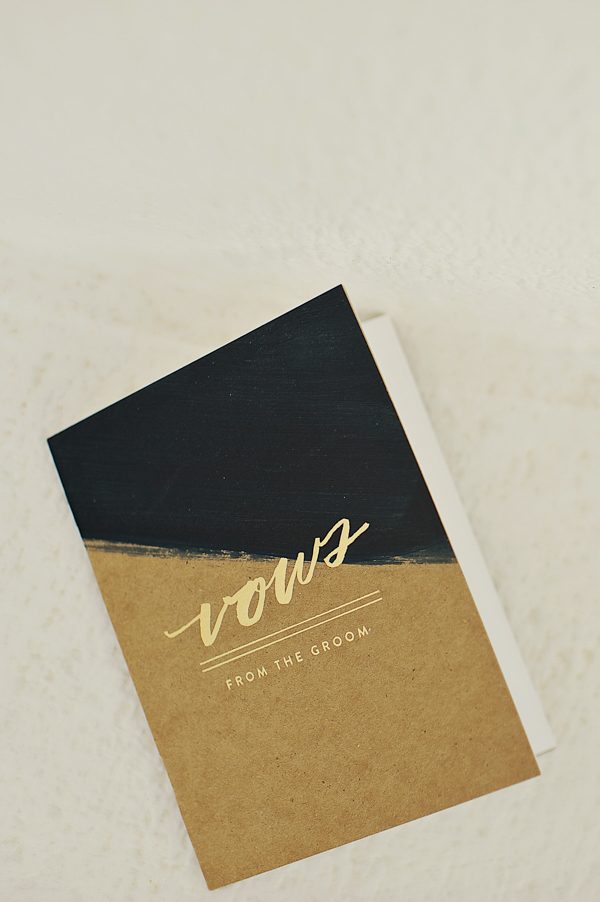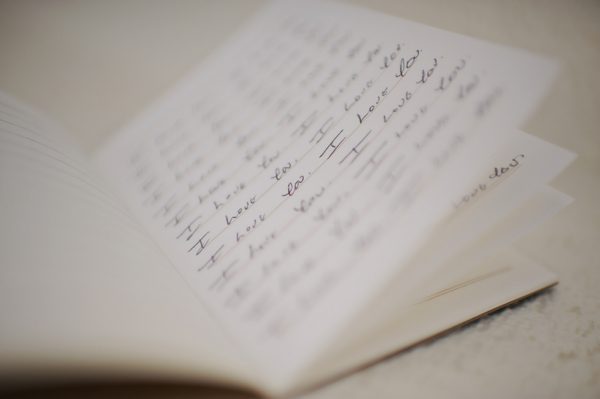 When we first went to Santorini, we stayed at a hotel called Oia Suites, which is across the street from a taverna, Santorini Mou. That taverna became our happy place. It's owned by a wonderful man named Mihalis, who plays music and seems to be on a mission to make people smile. It was important to us that we have the reception there, and for our friends and family to feel that same sense of joy in that an amazing place.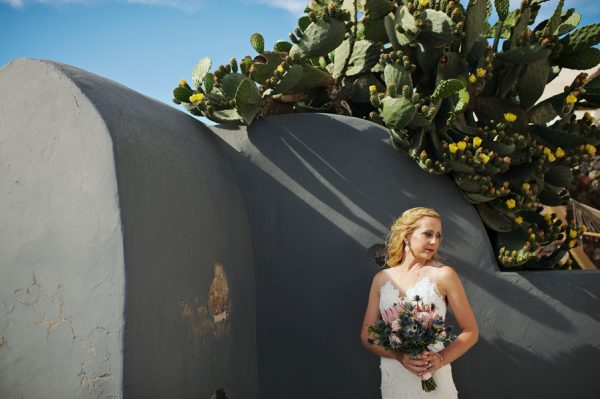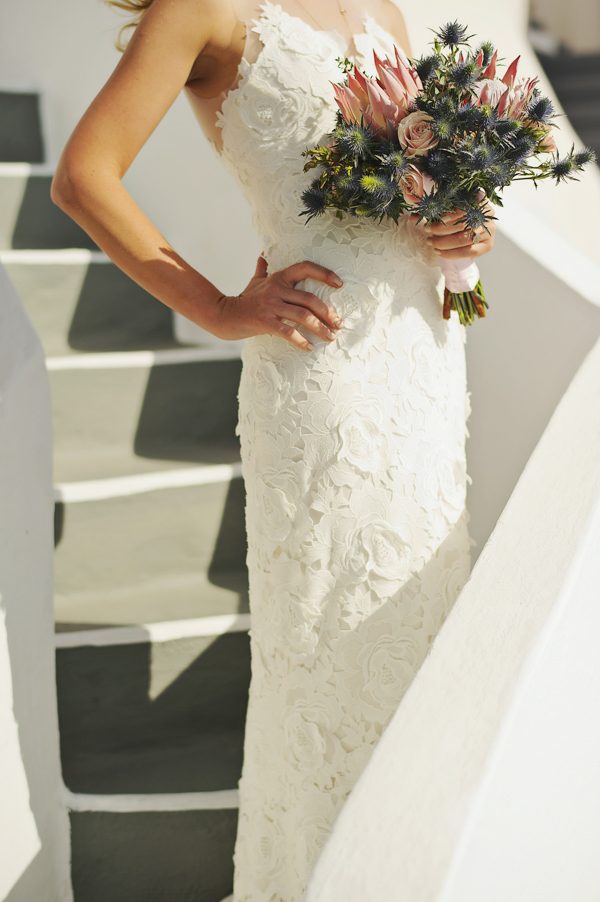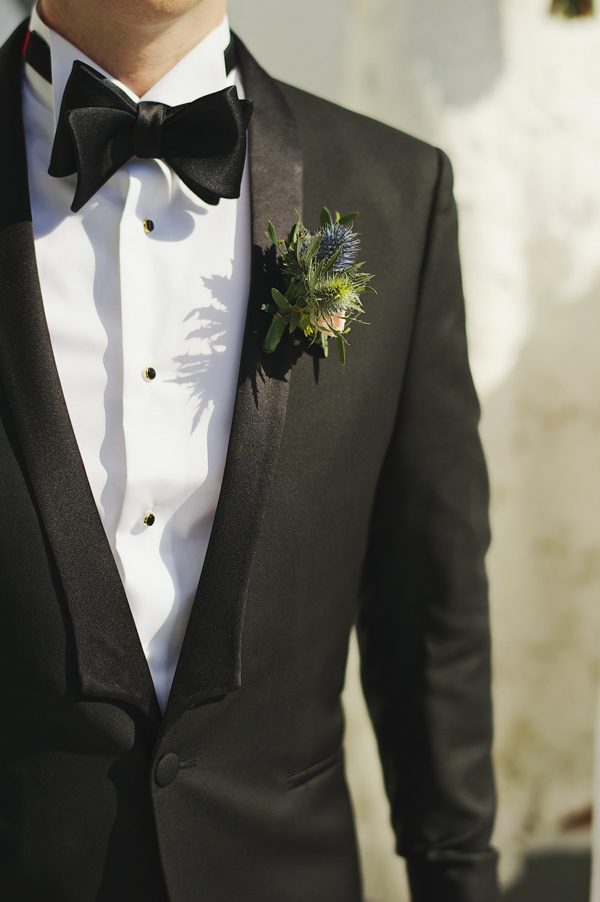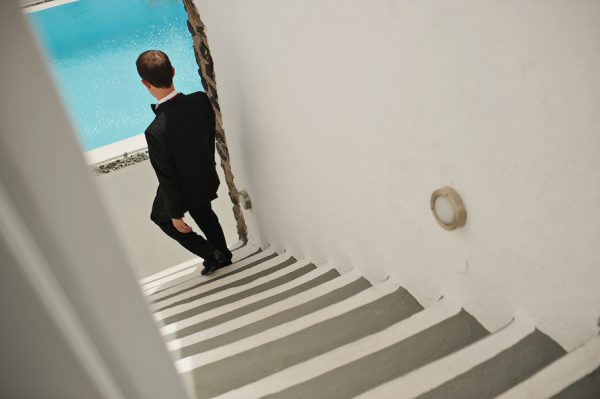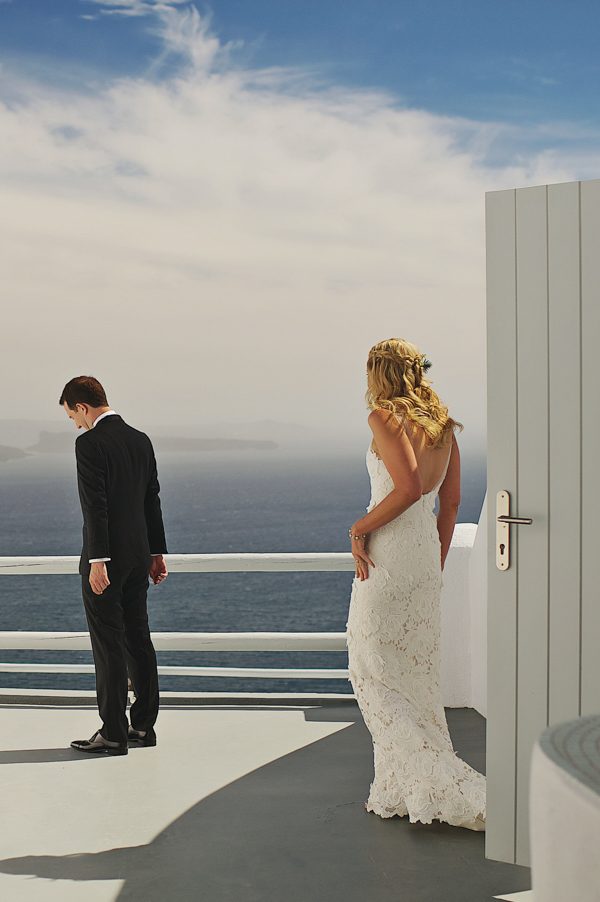 Without a doubt, the most memorable moment was seeing Jeremy for the reveal before the ceremony. I had been so terribly nervous — I don't much like being on display as the center of attention. I was scared and anxious, but then I tapped him on the shoulder — I was in my dress and he in his tuxedo — and I was overcome with happiness and emotion. It felt private — even though we later realized we were being watched by our families and a curious man in a speedos who stood creepily at a nearby pool — but we felt like it was just the two of us alone in the world. And we cried and we held each other and we whispered I-love-yous into each other's ears. And in all the moments after, we felt a certain calm. We were together for then on.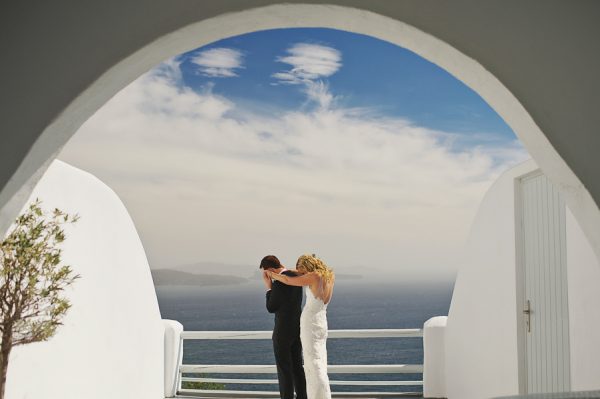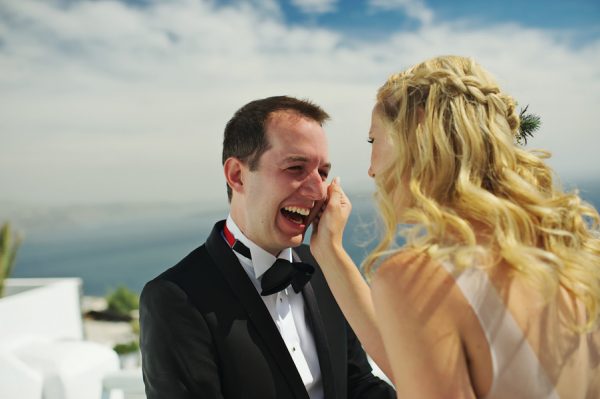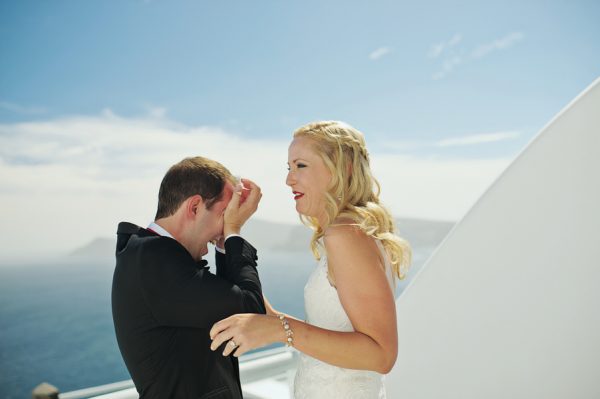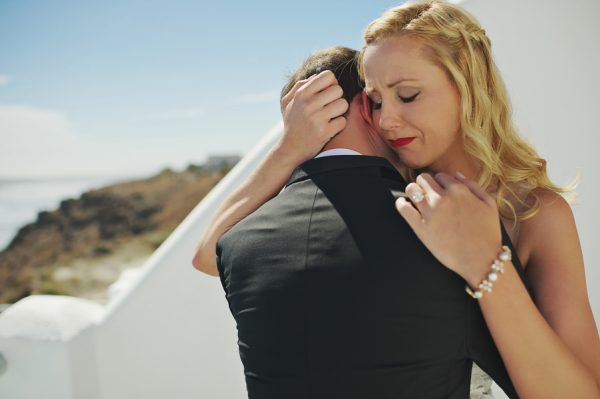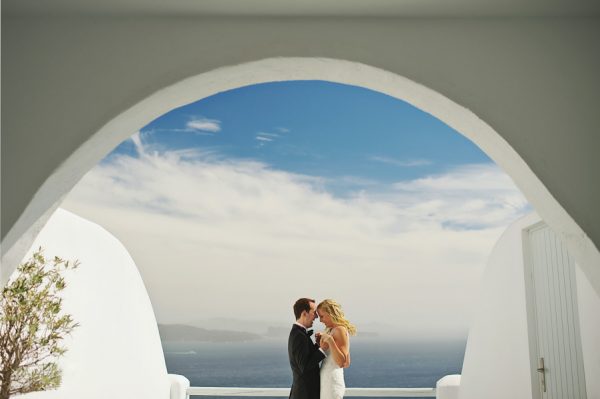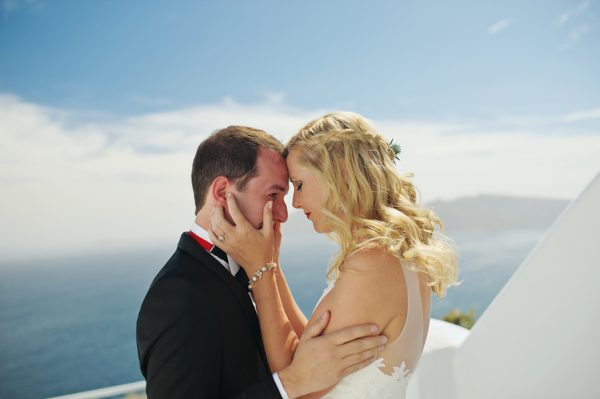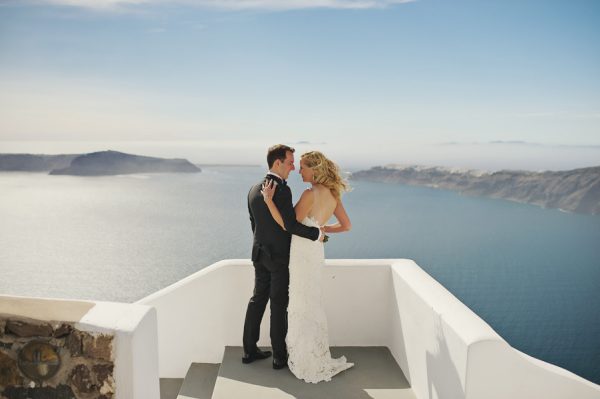 Our advice: Hire professionals that you trust and that understand you. Both our planner, Maria Sila, and our photographer, Thanasis Kaiafas, completely got what we wanted, both aesthetically and emotionally. Their care and planning allowed us to experience our happiest day.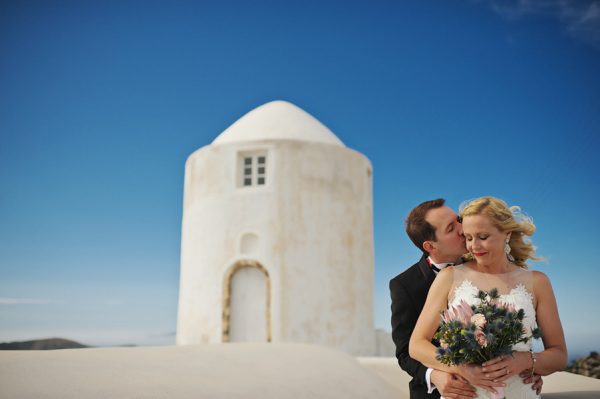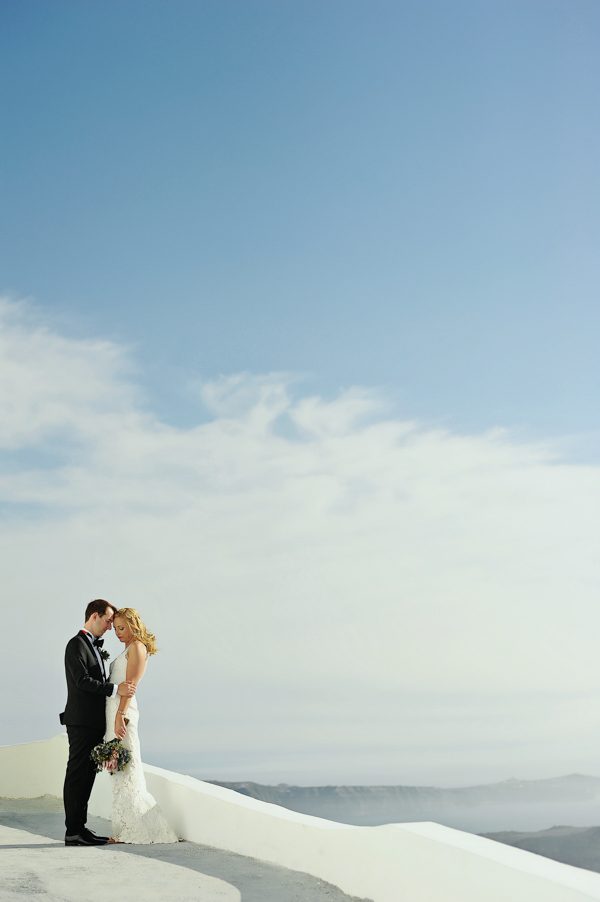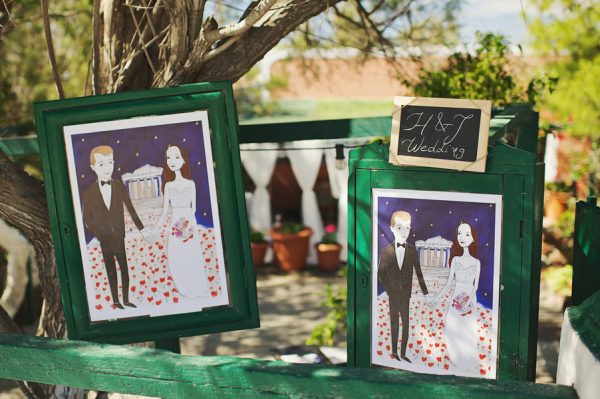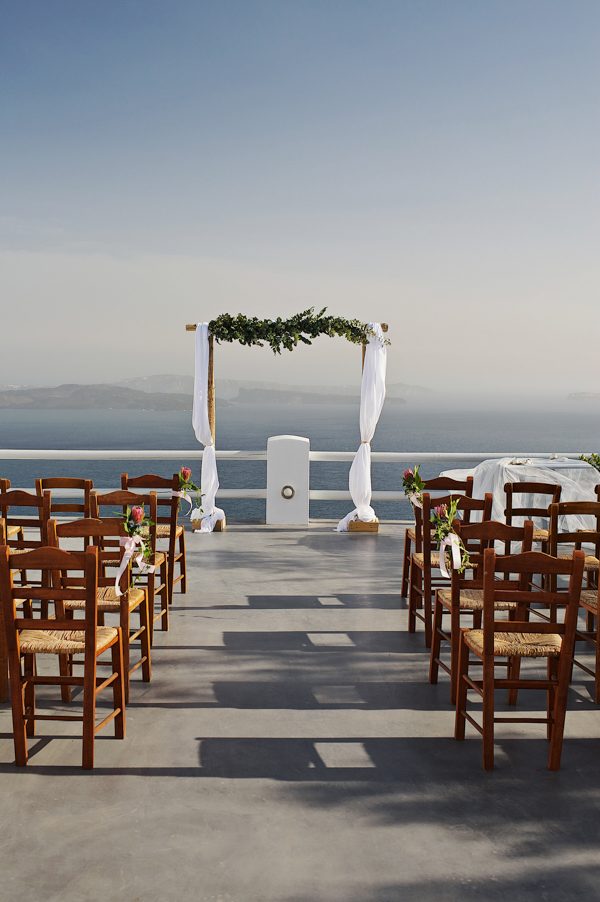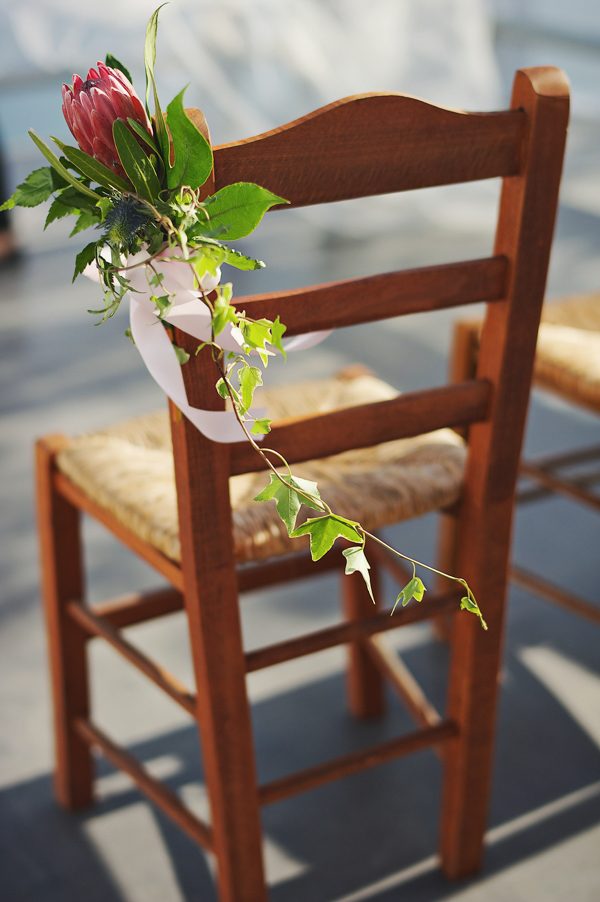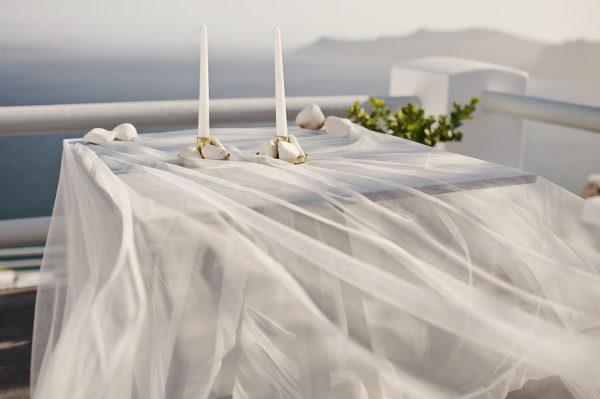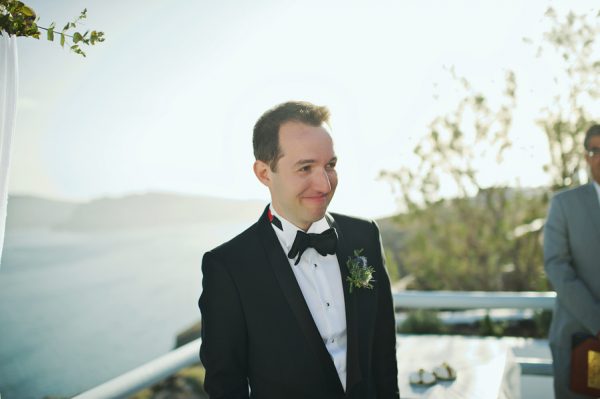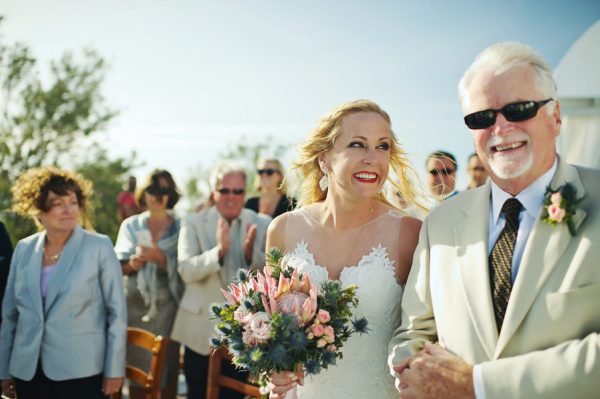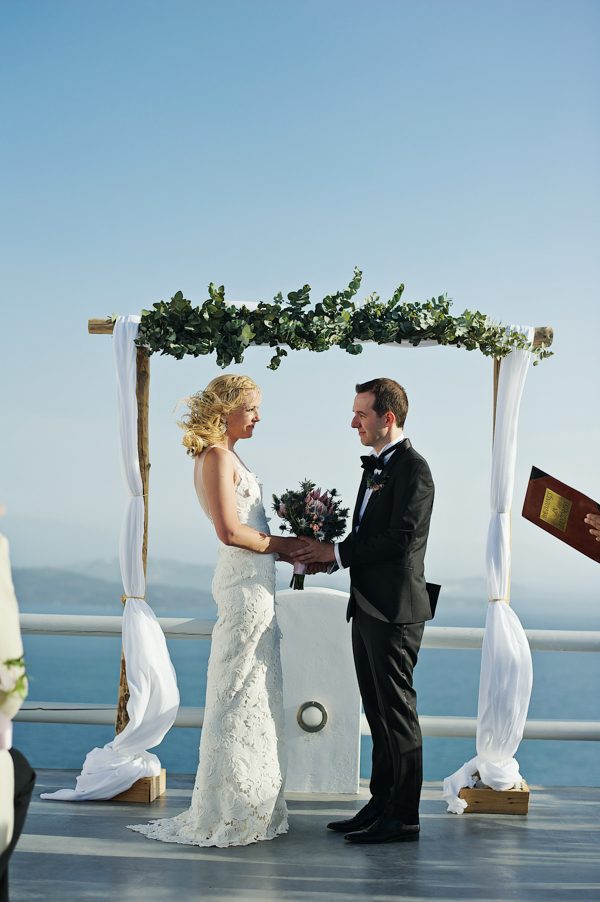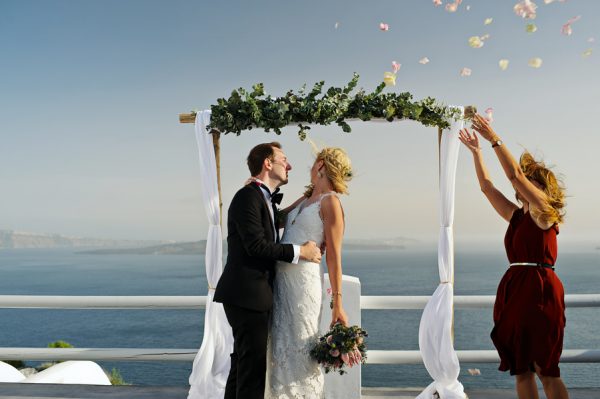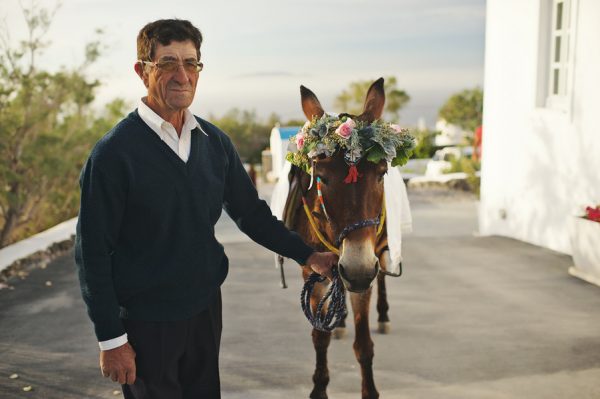 My husband really wanted a donkey to ride from the ceremony to the reception. It was the one detail that he seemed strangely passionate about. So, we got one — she was adorned with the most beautiful flower crown and the handler, who spoke no English, posed patiently for pictures with our guests. The original plan was to ride the donkey directly into Santorini Mou, but, donkeys are stubborn. So, we both sat on the donkey outside the venue as the handler tried to make her go through the entrance. They had to stop traffic because the donkey was sticking out into the street and passersby started taking photos of us. We waited on the donkey for a good five minutes before it was decided that we would just jump off and walk on in. It wasn't as dramatic an entrance as we were hoping for, but at least we weren't hit by a car.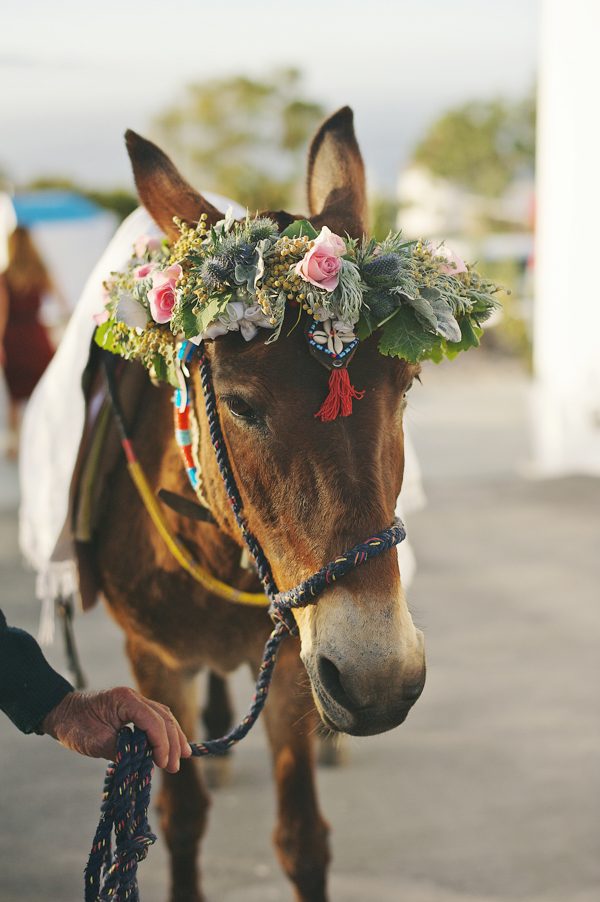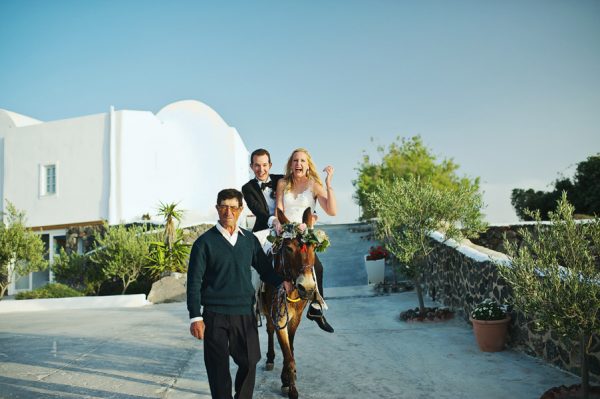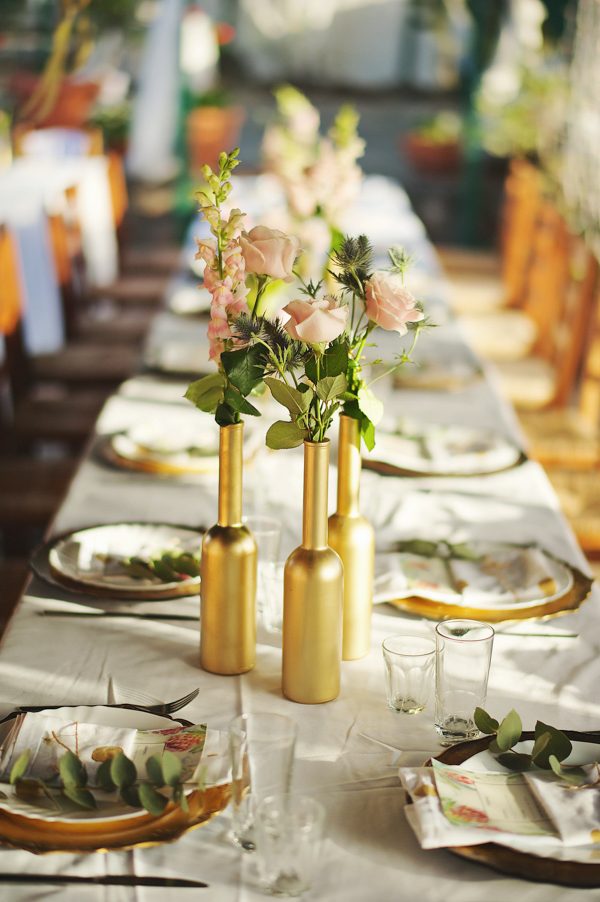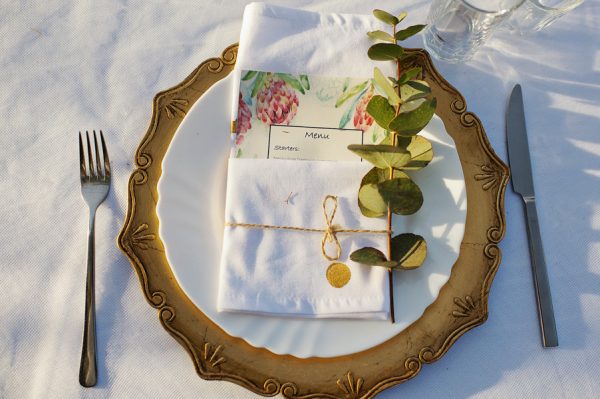 \
Processional – Beach House – Myth
Recessional – Bright Eyes – First Day of My Life
First Dance – Beach House – Levitation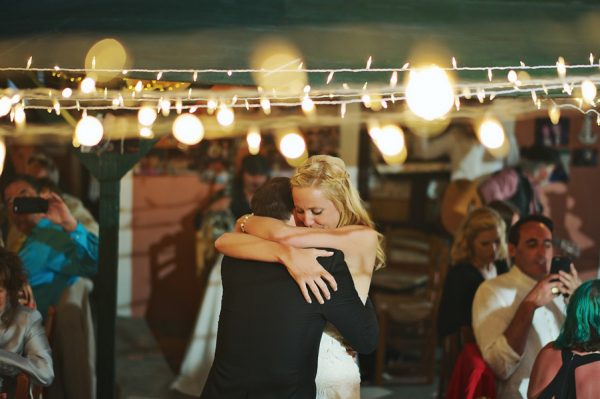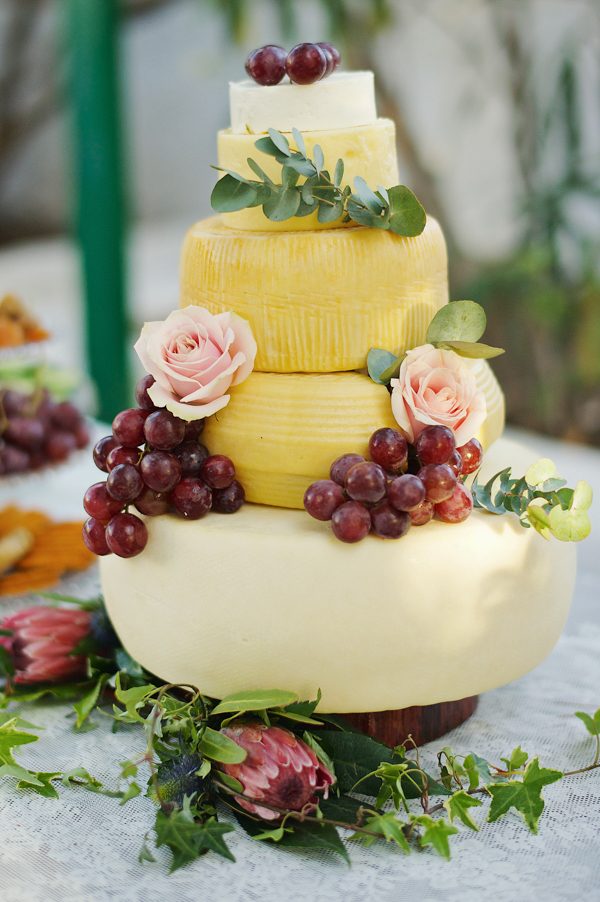 Congratulations to Holly and Jeremy, and a huge thanks to Thanasis Kaiafas for sharing this lovely wedding with us! Love the idea of a destination wedding that involves donkeys? Then you've got to see this festive and fabulous Mexico destination wedding in San Miguel de Allende!