Today's vintage inspired wedding is especially treasured, not only because the couple has amazing personal style, but because Stella, the bride works as photographer and production manager for Maloman Studios who photographed the big day. Naturally, the couple trusted their photography team 100% and in turn they received an absolutely beautiful capture of their magical ceremony at Vizcaya Museum and Gardens.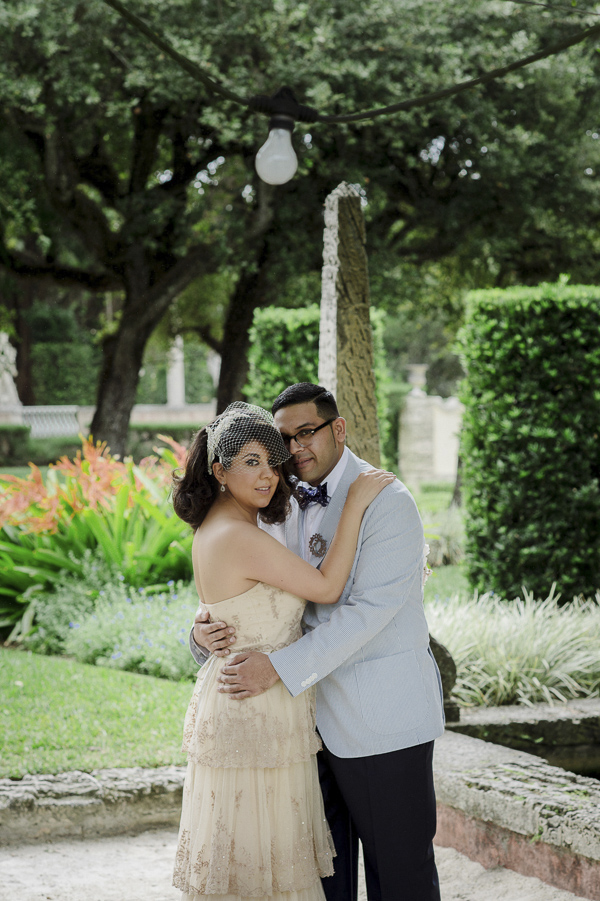 The Couple: Stella and Diego
The Wedding: 11.8.13 – Vizcaya Museum and Gardens, Miami, Florida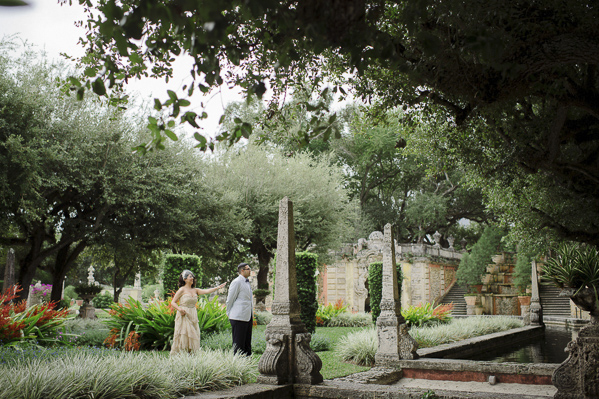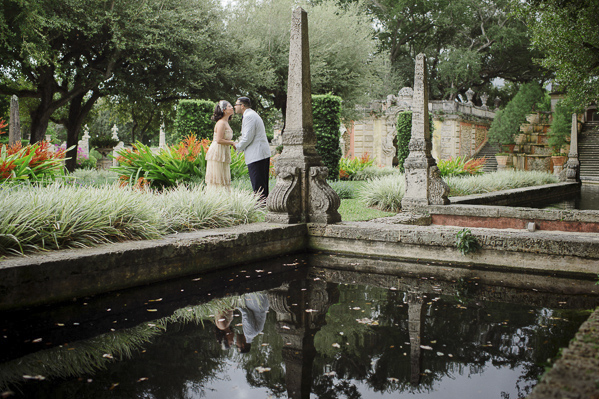 The Goals: We were engaged in June of 2013 and I was given a set budget from my father. My father has been "budget conscious" for his whole life so I let my fiancee, who had just opened his new business and could not at all help any way monetarily, know that we couldn't go over what he gave us. We did just a bit, but that was our main goal. We needed to be 100% happy with what our budget allowed or the wedding was not worth it.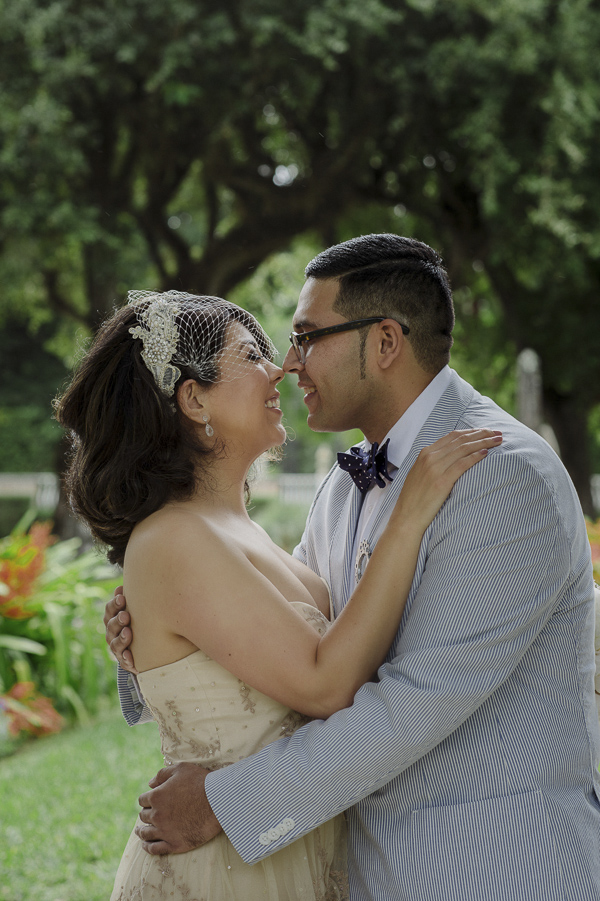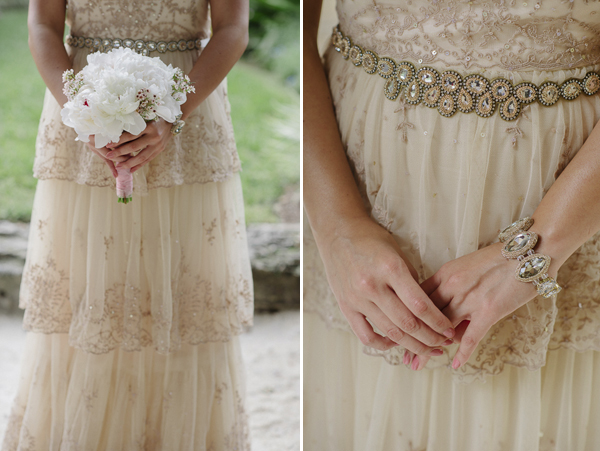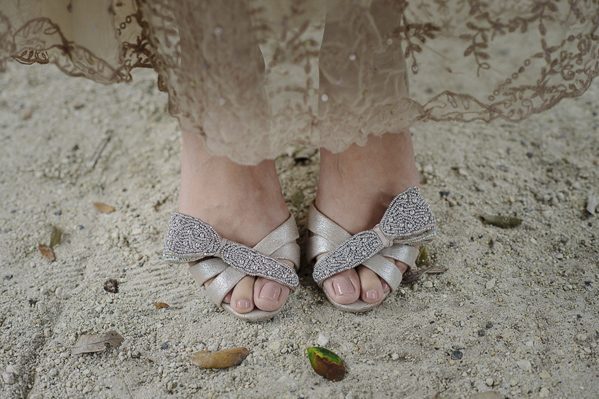 The Look: I've always looked at the BHLDN website from its launch a few years ago and thought I would always buy my dress there. When I was engaged, I went on the website and made an appointment to go to their bridal salon in Los Angeles. I initially wanted a short dress and had to pick a couple of back up designs I liked. I ended up going with my backup choice! It was the first dress I tried on and fell in love with! It was very romantic and fit me really well. The stylist there helped me match my accessories for the final touches. Diego has his own sense of style and he chose all his wardrobe. He loves looking nostalgic and we think he achieved that with his choices.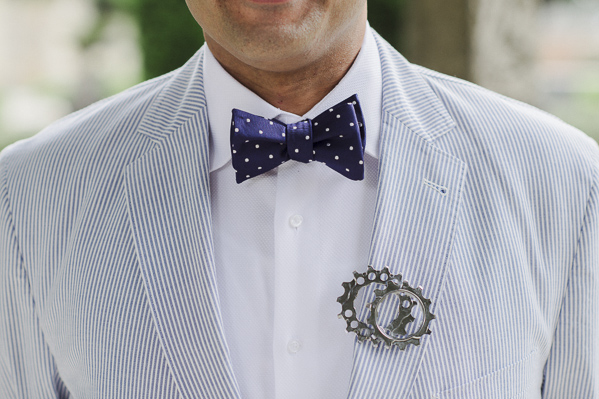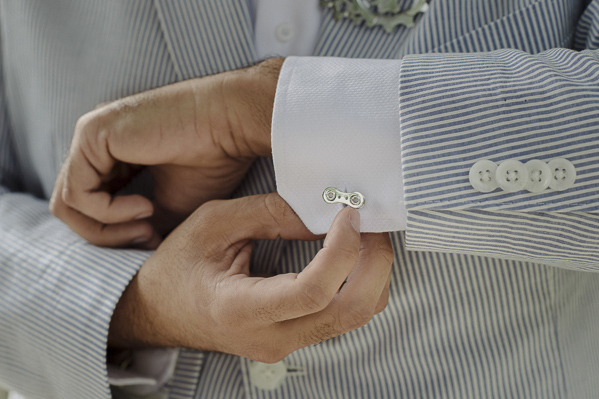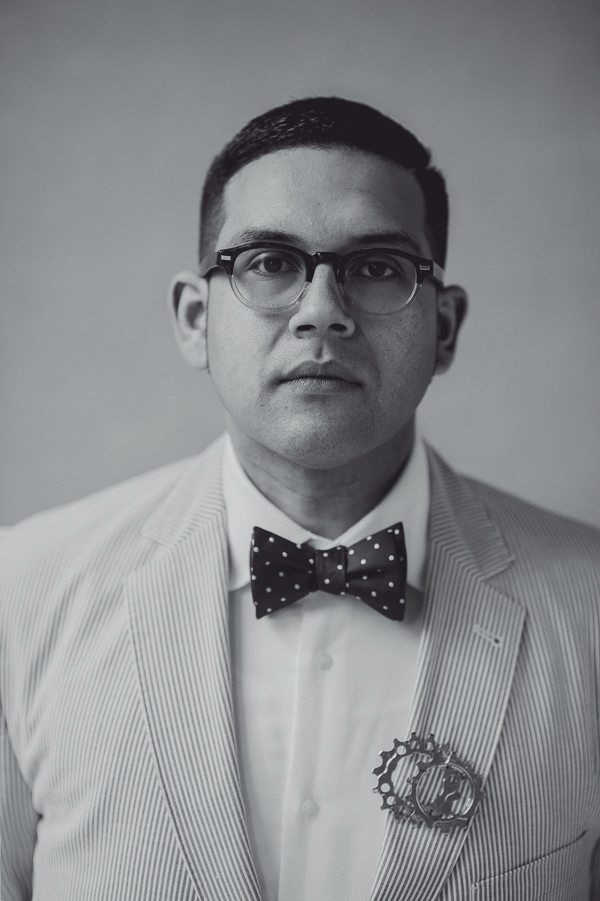 The Moments: My favorite part of the day was the actual ceremony. When I look back at my photos, I can tell I look the happiest I've ever been and I truly was. As contrived as it must sound, it was the happiest day of my life. The ceremony was beautiful. My officiant was awesome! He tailored it to our personalities and I was super happy that we were able to create and speak our own vows. I also asked all my guests to not use their cellphones during the ceremony. Not during, before, or after. I wanted my guests to focus on the most important part of my day. I'm a photographer and photograph so many weddings where the guests seem to be in dire straits to catch moments during the ceremony and post them right away on social media. I feel like mentally, they're not there. That's really sad and I didn't want that to happen to my wedding. I didn't want to have to see a sea of cell phones. Instead, I got to see the faces of the people who, to me, matter the most. And to prove that it works, most of my guests have remarked on how special the vows were or what happened with my father when we were walking down the aisle. He was being really silly. It was awesome.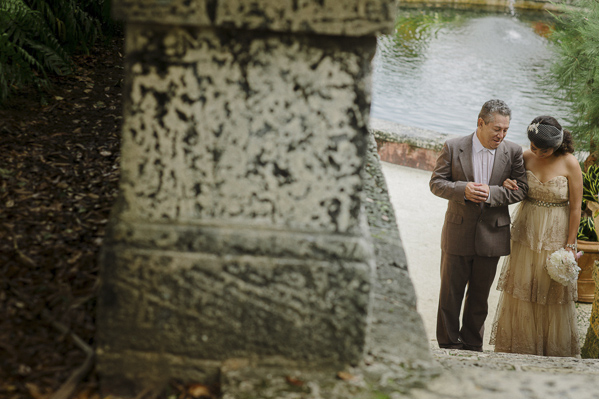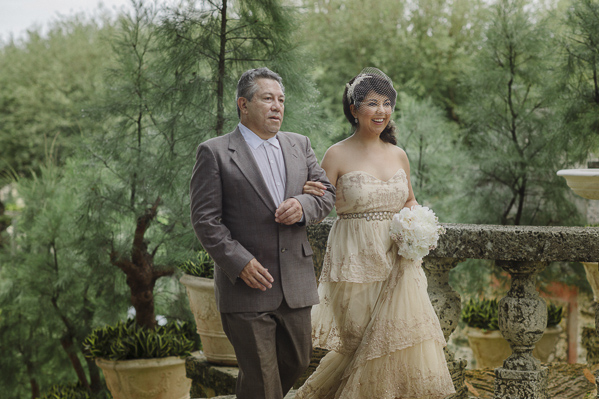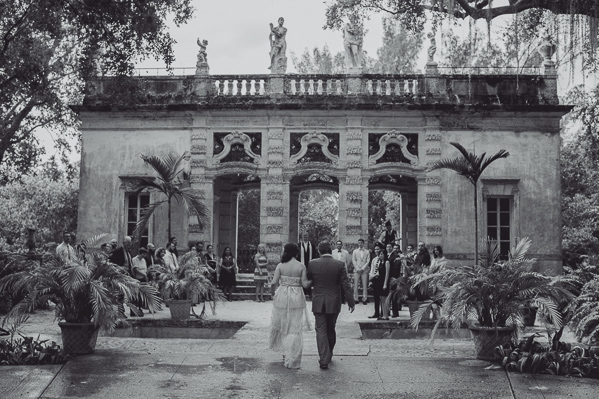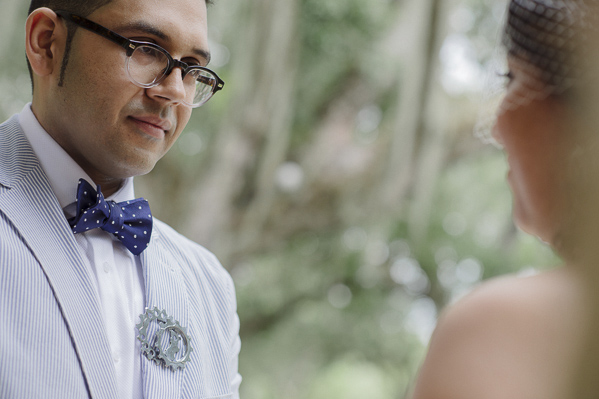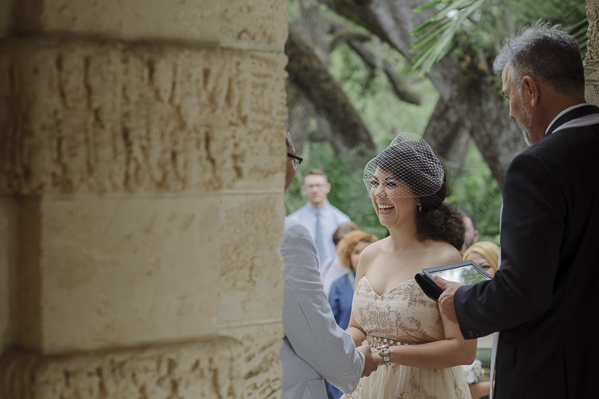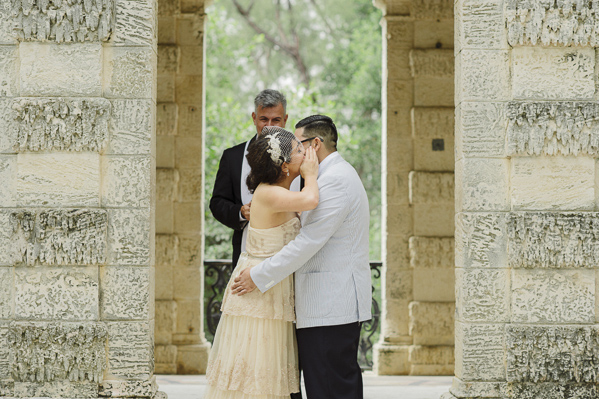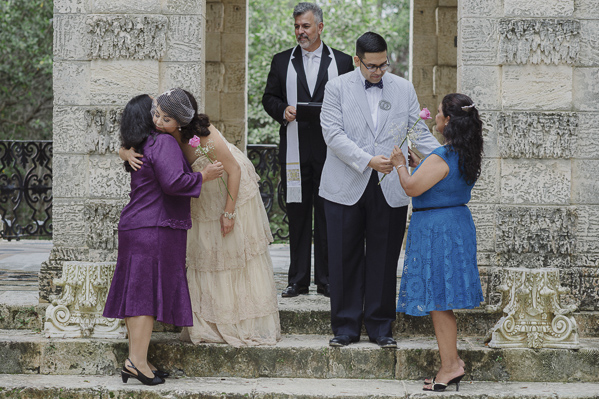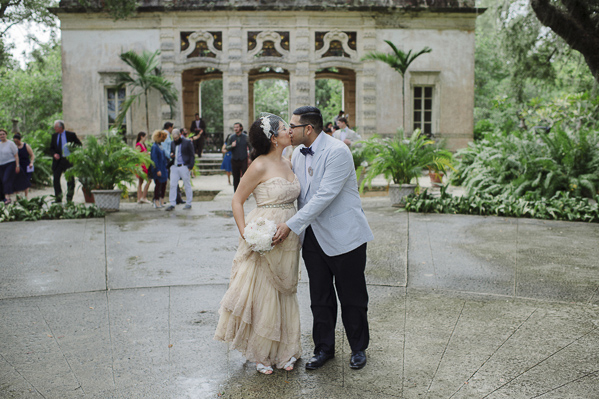 Photographer: I actually work with my photographer! I am his production manager at the studio and work with him as a photographer for his studio. I've always loved his imagery and working with him I know he has a passion for what he does. He wants to make sure that the moments and feeling of the days are captured. I knew I could trust him 100% and just let him do his thing. I have never been in front of his camera so it was weird, but I really enjoyed how he directed and worked with the location. I loved knowing I didn't have to worry about him. He had it handled! :)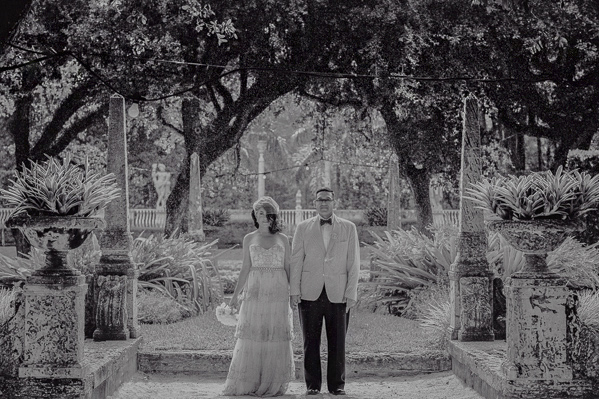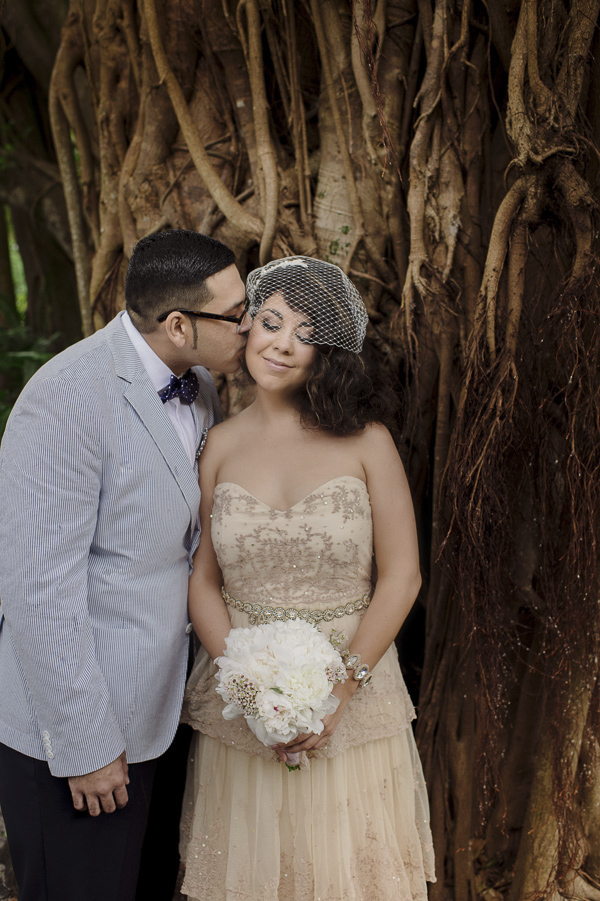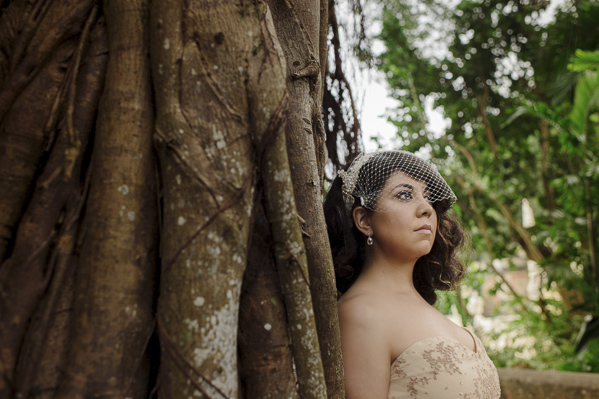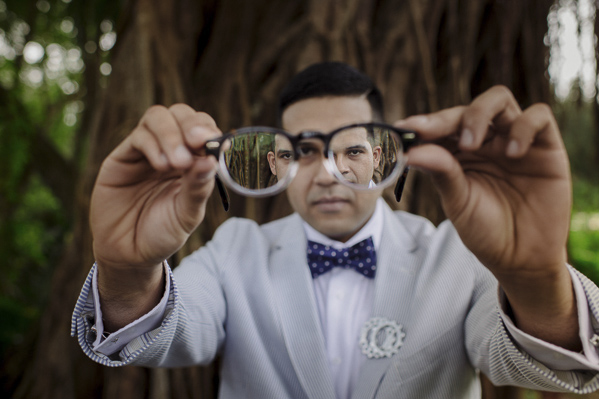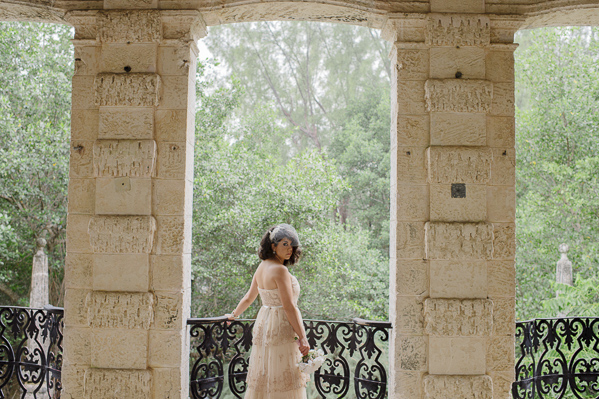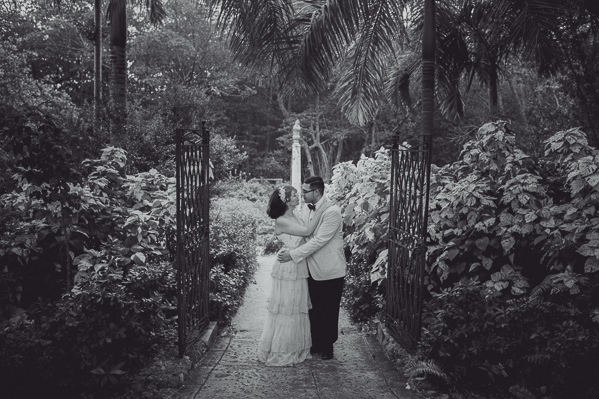 The Design: Our whole wedding was supposed to be really personal. Down to the guests, I only had those who were super close to me, so our guest list was small. Everything I had at my wedding needed to be personal and from the heart. I made all the paper flowers that were on the tables from crepe. I had friends help making them too. I made all my invitations and I had a calligrapher make me a map so my guests knew where they were supposed to go. I wanted to make sure my guests understood the importance of the day for me because I had taken time to make it all personally with love. Diego's mom also made all our favors that were given out. They were beaded roses that matched the "handmadeness" of the other flowers we had. I just wanted everything to seem super personal and remind me of home. I wanted it to be reminiscent of a wedding maybe one would have had back in the 50's. Simple, timeless, elegant, and personal.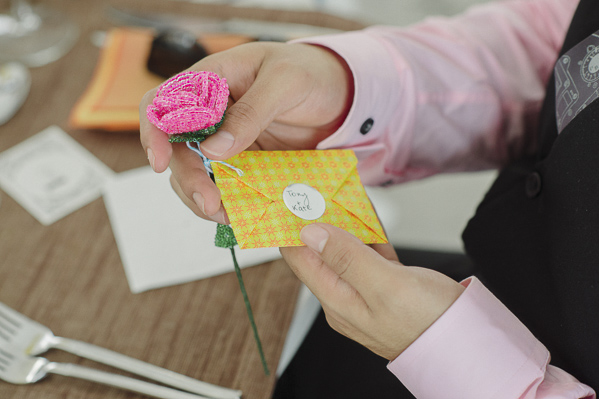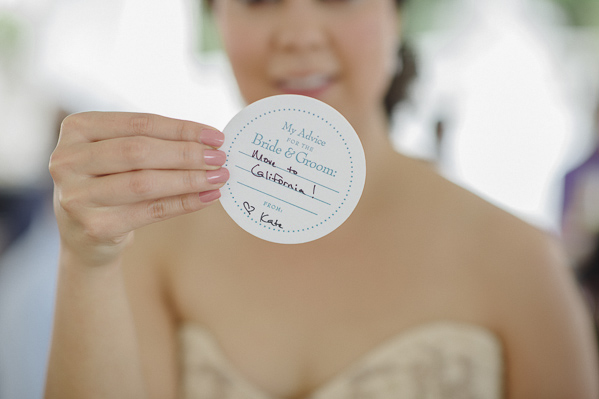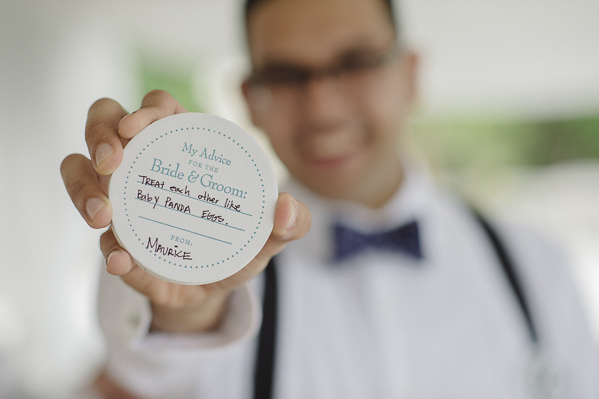 The Advice: The biggest piece of advice I could give is to NOT STRESS. No matter what happens, just leave it up to the cosmos to straighten it out. It will get straightened out! On my wedding day, it rained and rained and my hair just frizzed up so quickly! My hair was super straight before I got there and the minute I stepped out of the car, it got wet and frizzed up so much! But I didn't worry. I didn't worry either where they were going to move reception. My reception was supposed to be outside in the cafe gardens. I had no backup plan and luckily, there was a tent set up for another event and I got to be underneath the tent facing the ocean! I also didn't worry about the ceremony. It was raining so much but the minute it started, it stopped raining and the rest of the day was magical! If I had gotten upset, sad, mad, etc, I would've ruined my own experience. I look back on that day and smile from ear to ear at how perfect it all was. It didn't go as planned 100%, but it went and was the best wedding it could've possibly ever been.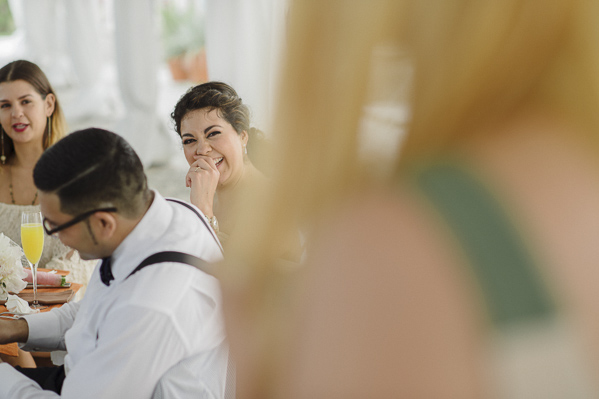 The Wedding Team:
Photographer: Stephan Maloman of Maloman Studios
Ceremony & Reception Venue: Vizcaya Museum and Gardens
Officiant: Reverend Eddie Rodriguez
Invitation Designer: Handmade by bride
Catering: Paula Gooden, Cafe at Vizcaya Museum and Gardens
Florist: Miami Gardens Florist, Aventura, FL
Cake: Whole Foods
Wedding Dress: BHLDN
Bridal Accessories: BHLDN (bracelet and belt), Badgley Mishka (shoes)
Groom's Apparel & Accessories: Kroon (jacket), Boutonniere handmade by me, CuffDaddy (cufflinks)
Make-up: Susie Q
Live Music: John Dyche played a song on guitar for us walking down the aisle
Favors: Handmade paper flowers by bride. Beaded flowers handmade by groom's mom. Map of Vizcaya Museum and Gardens by Designs by Robyn Love and coasters for guests to leave advice from BHLDN
Rings: Bride: Doron Merav, Groom – Mens Wedding Bands