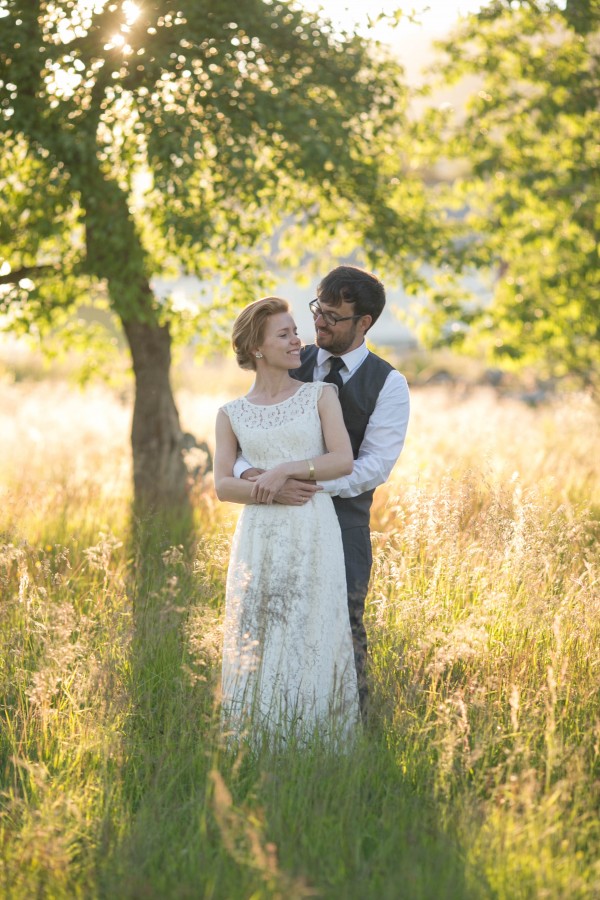 Ragnhild and Mike's Nordic wedding in Ålesund was filled with vintage details, natural elements, and, of course, lots of love. The pair exchanged vows in a small Skodje church before heading out into the sunset for romantic portraits with Michaela Nichole Photography. Ragnhild and Mike's whimsical reception style was born out of their love for literature and vintage pieces.
The Couple:
Ragnhild and Mike
The Wedding:
Nedreskodje Gard, Ålesund, Norway
The Inspiration:
For our Nordic wedding the key words were food and nature. We wanted to show off the best of what Norway has to offer, and chose to get married in Ålesund, where the bride grew up. This is the most beautiful place on earth in our opinion, but sadly not known for good weather. Well, we got a whole week of sunshine, and consider it a wedding miracle.
I have always loved redesign and vintage, so it was natural to incorporate that in our wedding as well. When we had found the barn at Skodje, a lot of things fell into place. The venue is so special that we didn´t need much extra decor. That fit both us and the budget well, since we live in another part of the country, and it was not an option to make or buy large decorations and then transport them far.
The style was simple and rustic, with a recurring book theme, since we both love to read. I already owned some books, but found the rest for a good price in second hand shops. I had not planned the flowers, apart from deciding on a color scheme, and ended up with mostly flowers from the garden of the house we stayed at!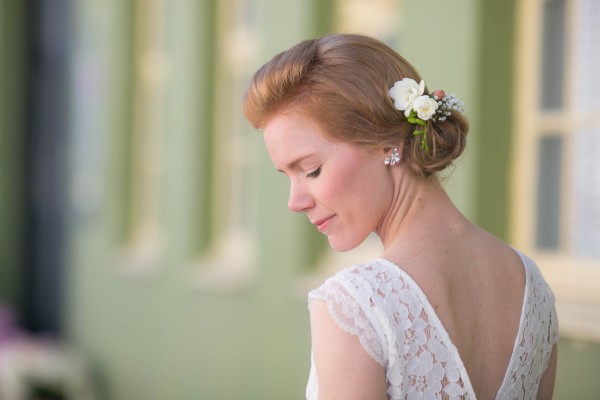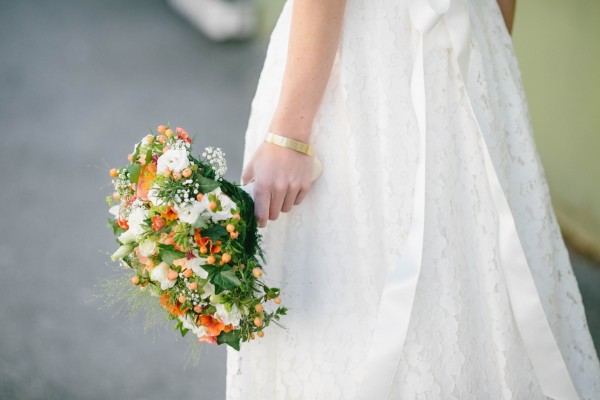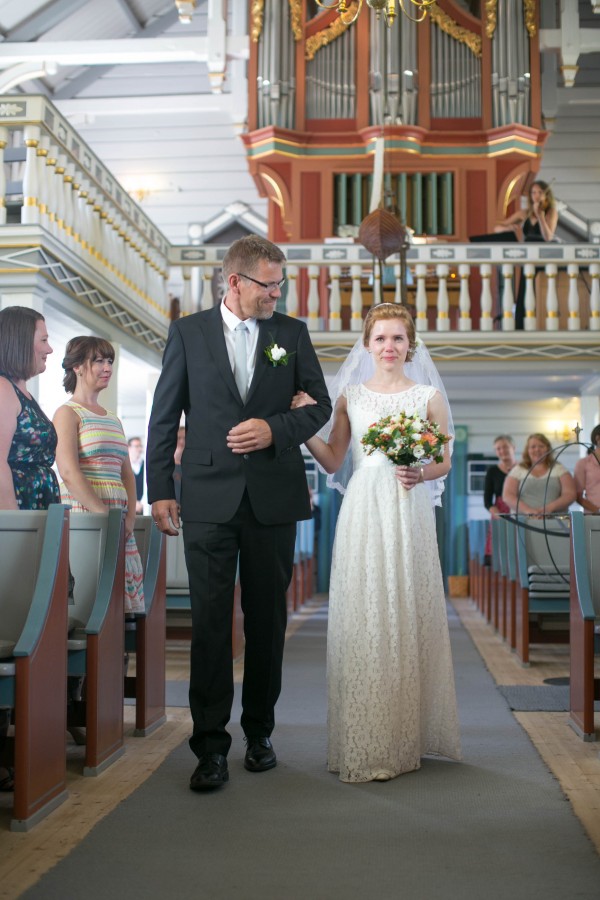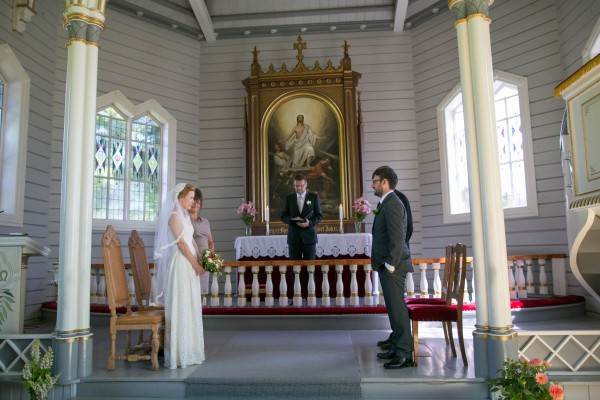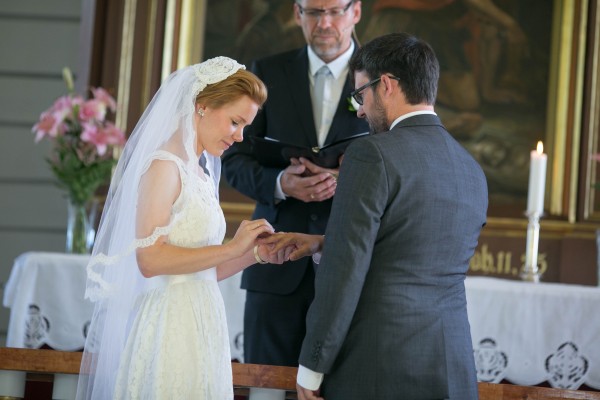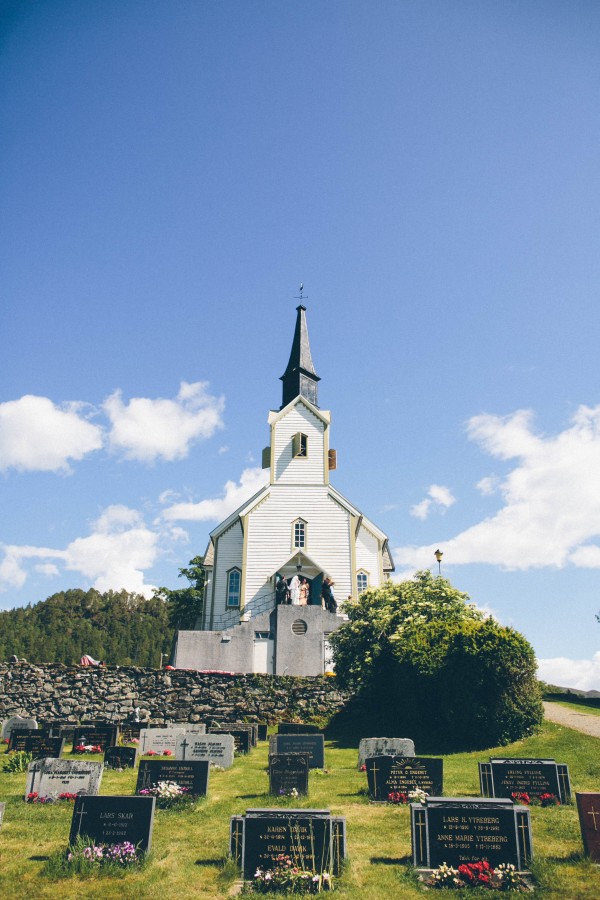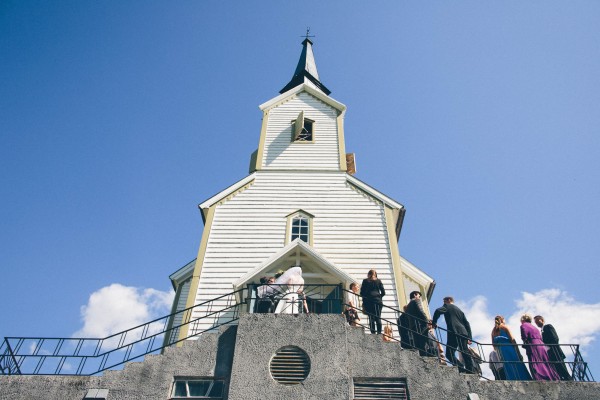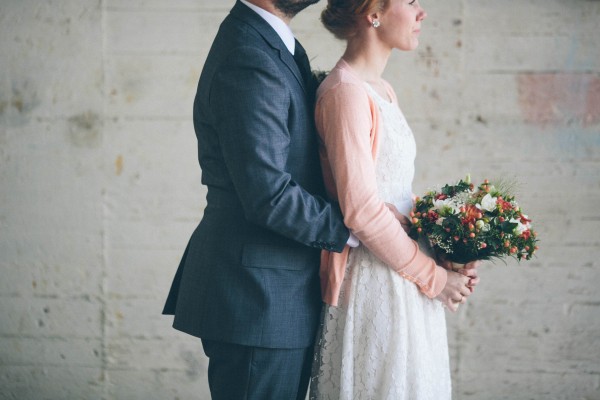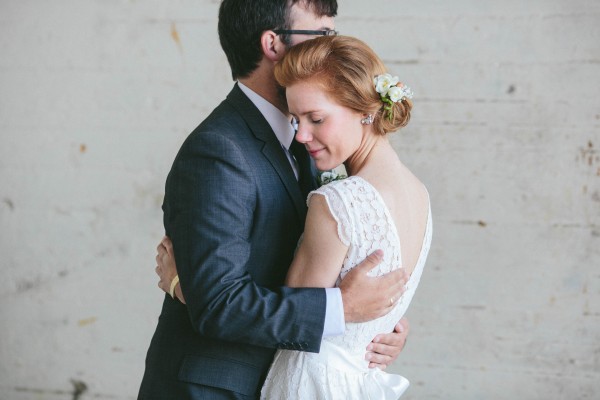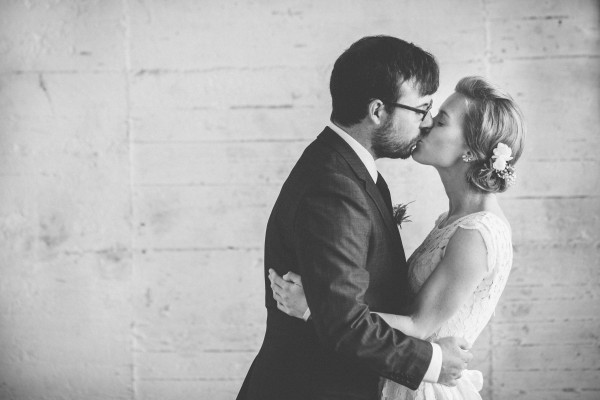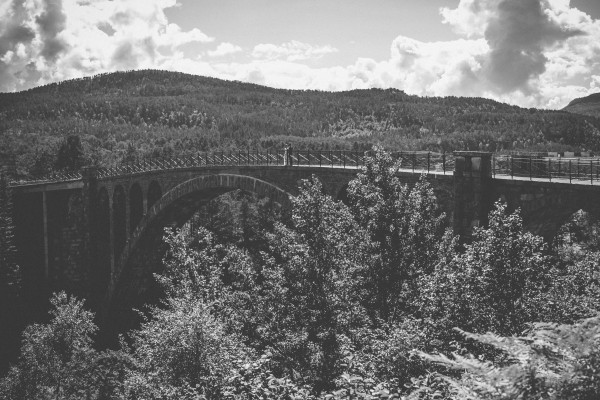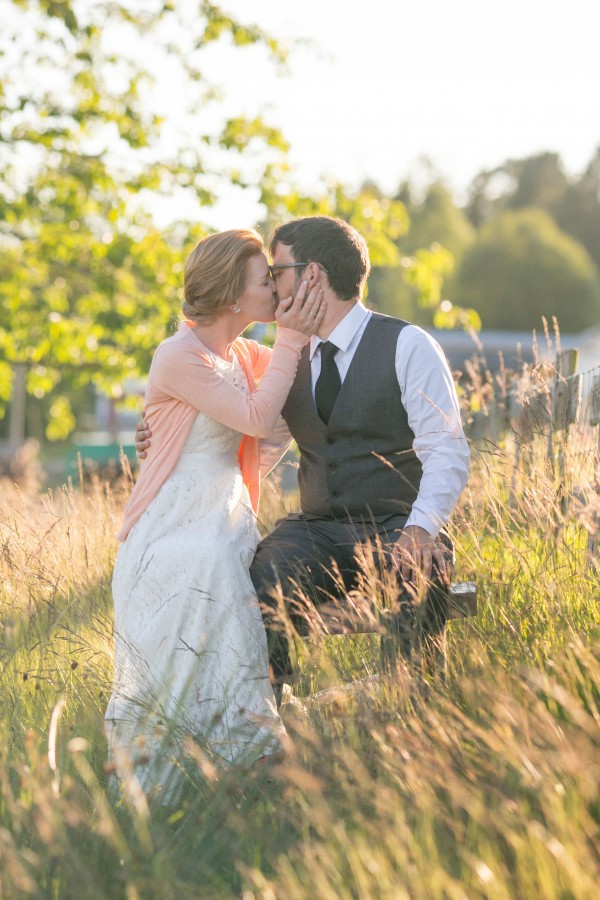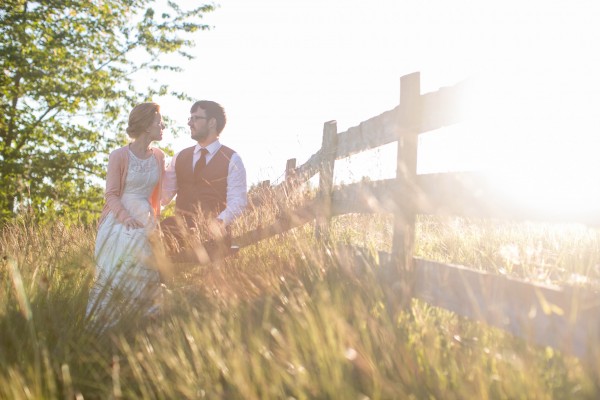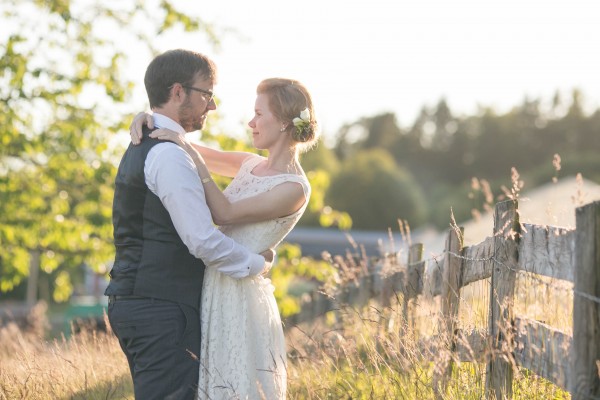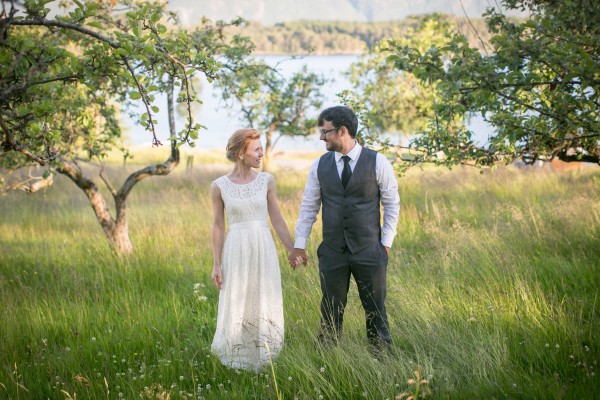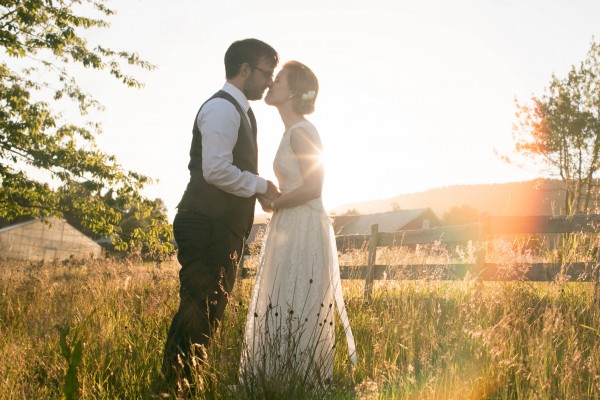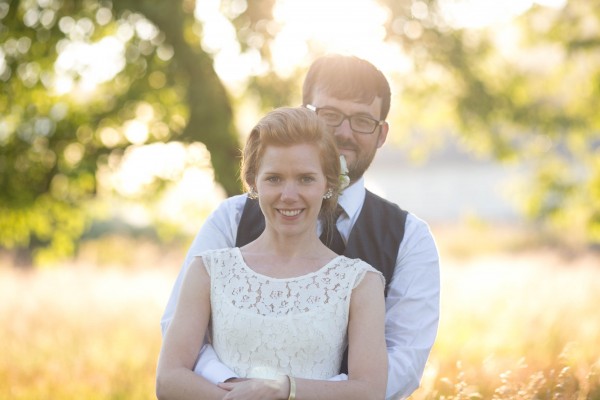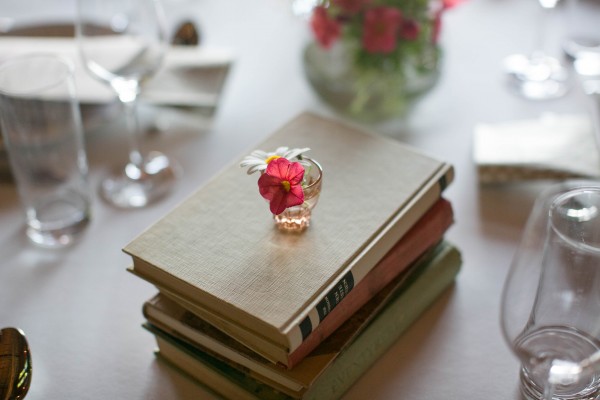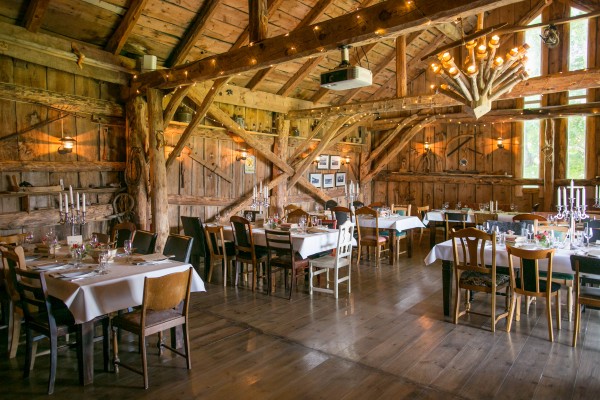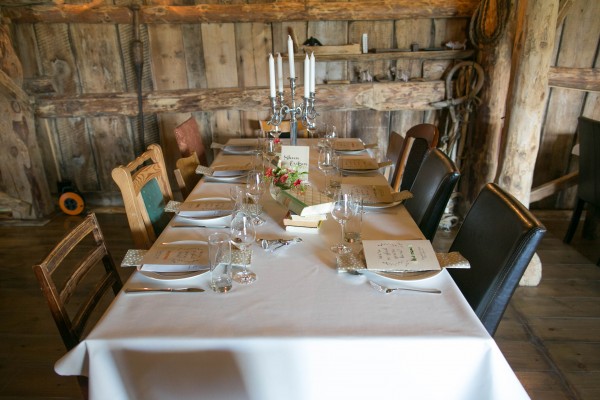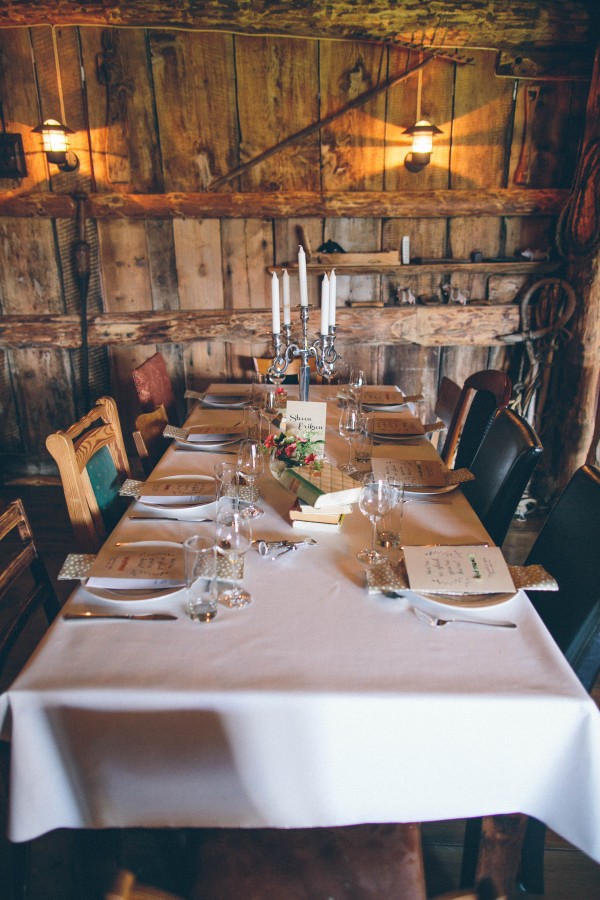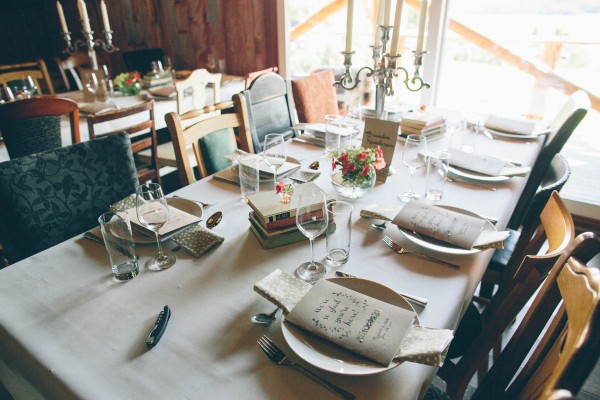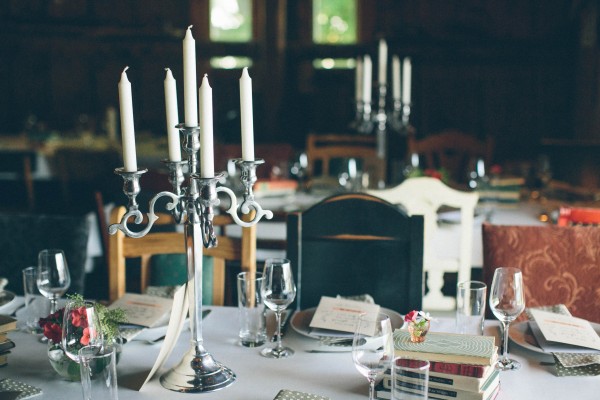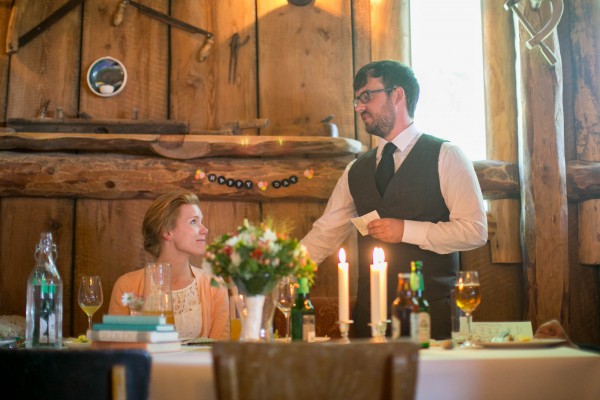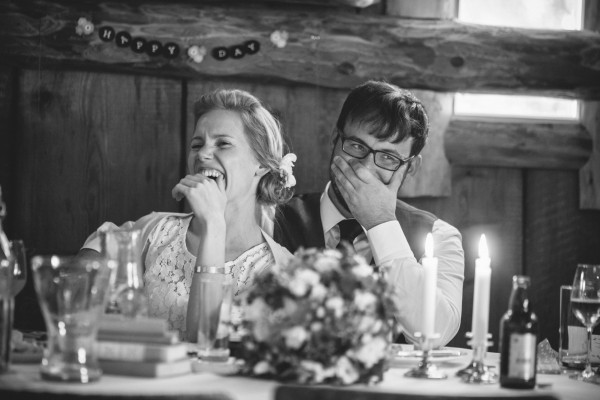 The Moments:
The whole wedding week was such an amazing experience, it is impossible to pick one moment. Being surrounded by our family and friends for several days was very special to us, especially since some had to travel really far.
There were definitely some highlights during our ceremony in Skodje church. Walking up the aisle was a very emotional experience, full of tears of joy. That joy continued to follow us the whole day, so our jaws were sore from smiles and laughter. A moment we will never forget is from the very end of the ceremony, when my dad surprised us and everyone there by bursting into a song he had written for us!
We loved being able to enjoy good food and relax with our guests. We served a buffet dinner with traditional Norwegian food, and for dessert we had popsicles and a coffee cart in the farmyard. Everyone had to move around and there was plenty of time to talk, which ensured the light and informal atmosphere that was so important to us.
The Couple Recommends:
Almost everyone that contributed to our wedding were people we knew. It was such a great feeling to be surrounded by people we care about, and who are great at what they do!
We are thrilled with the pictures of the day, and couldn't have had better people document our day. We had so much fun taking pictures with Irene and Michaela, and now we have so many amazing reminders of the start of our life together.
The Wedding Team:
Photography – Michaela Nichole Photography, Irene Lovund
Ceremony Venue – Skodje Church
Reception Venue – Nedreskodje Gard
Floral Design – Blomsterstua Ålesund
Coffee Cart – Precious Beans Roasters
Hair & Makeup Styling – Fri Frisør
Bridal Accessories – Adorned in Grace
Groom's Apparel – Matinique
Congrats to Ragnhild and Mike on their beautiful Nordic wedding! If you loved the book décor during their reception, be sure to check out Christine and Juan's literature inspired wedding at Aria in Minneapolis.