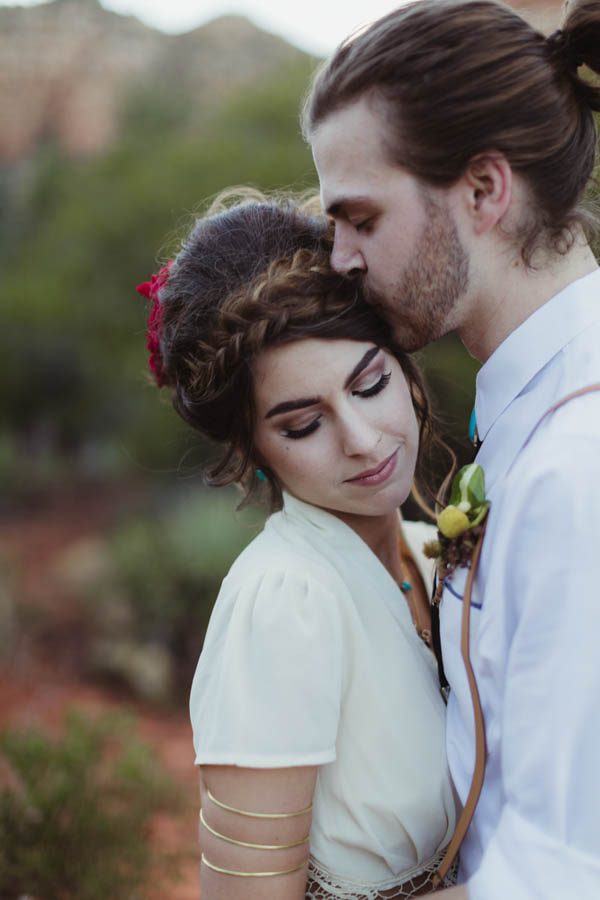 Kallan and Dustin's Sedona elopement may have been small, but with views of Bell Rock and a lot of love, it was still totally epic. On the morning of their wedding day, Kallan gifted Dustin a gold band formed from his mother's own wedding ring. Between his tears (and apparently photographer Andy Roberts' tears too!), this moment set the tone for an emotional day. When Dustin finally saw Kallan walking down the aisle in her one-of-a-kind gown, the waterworks began again. We can't help but get a little misty-eyed ourselves scrolling through the couple's ceremony at Yavapai Point, where they made promises to love each other forever with the desert as their witness.
The Couple:
Kallan and Dustin
The Wedding:
Yavapai Point, Sedona, Arizona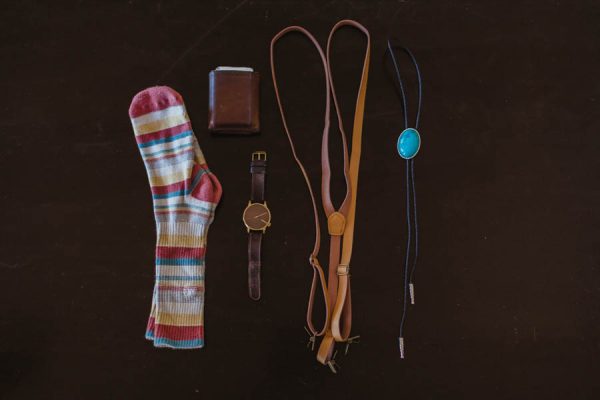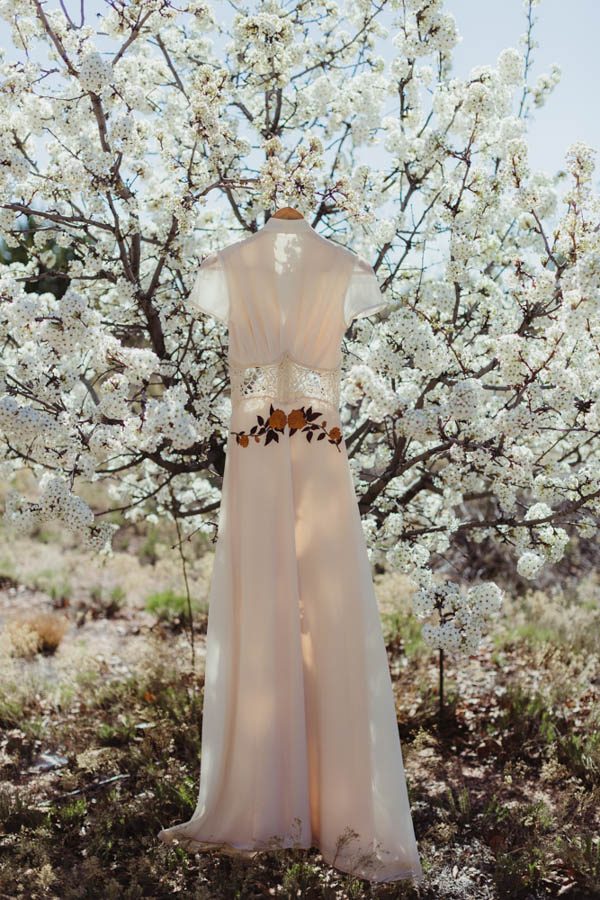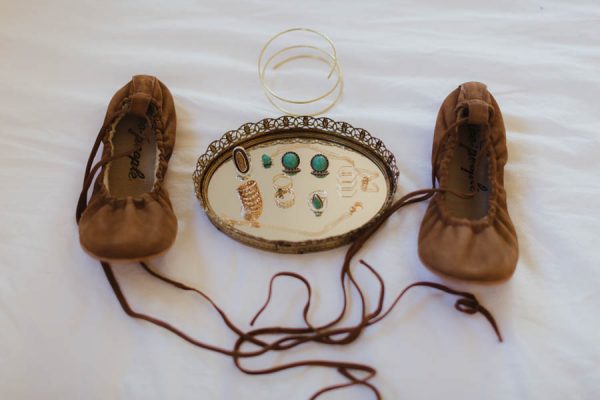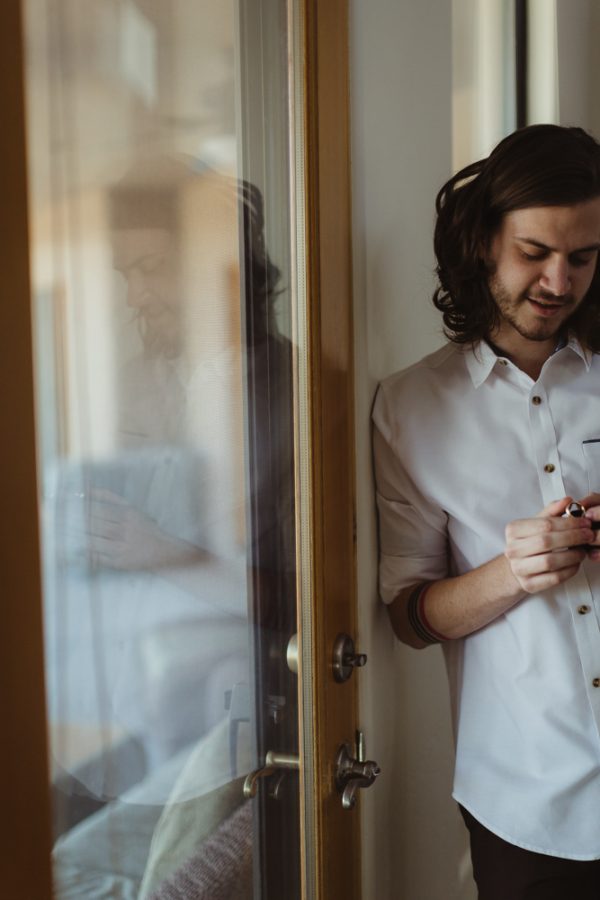 Dustin received his wedding band as a gift from Kallan the morning before the ceremony. Little did he know, the gold band had been formed from his mother's old wedding ring and had a waning crescent moon engraved on the inside of it. The waning crescent has proved to be very symbolic in our relationship. He cried…it was awesome. Andy, our photographer, cried…even better!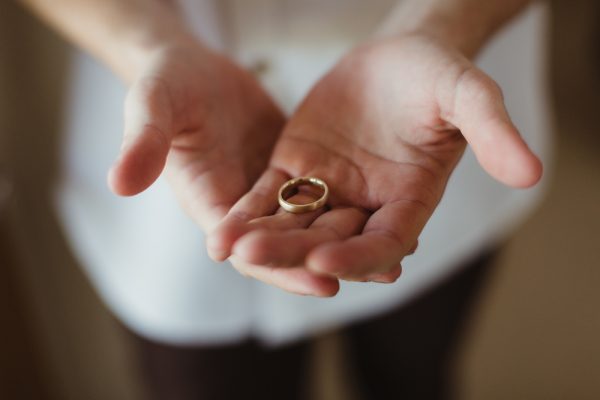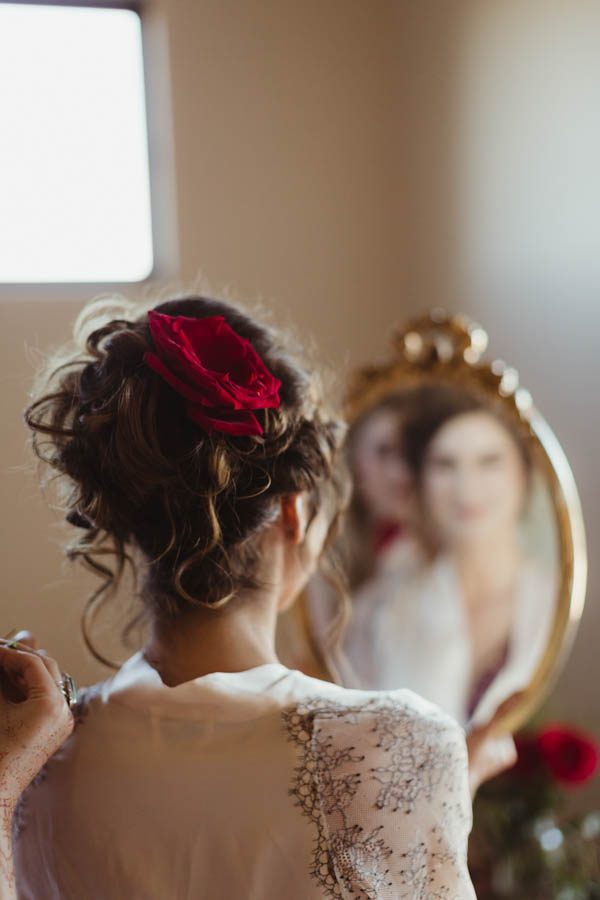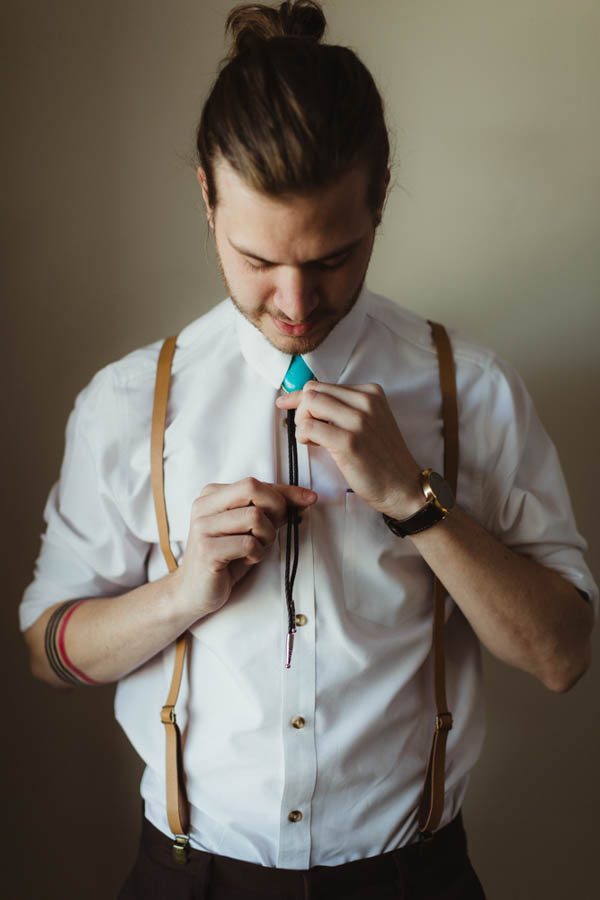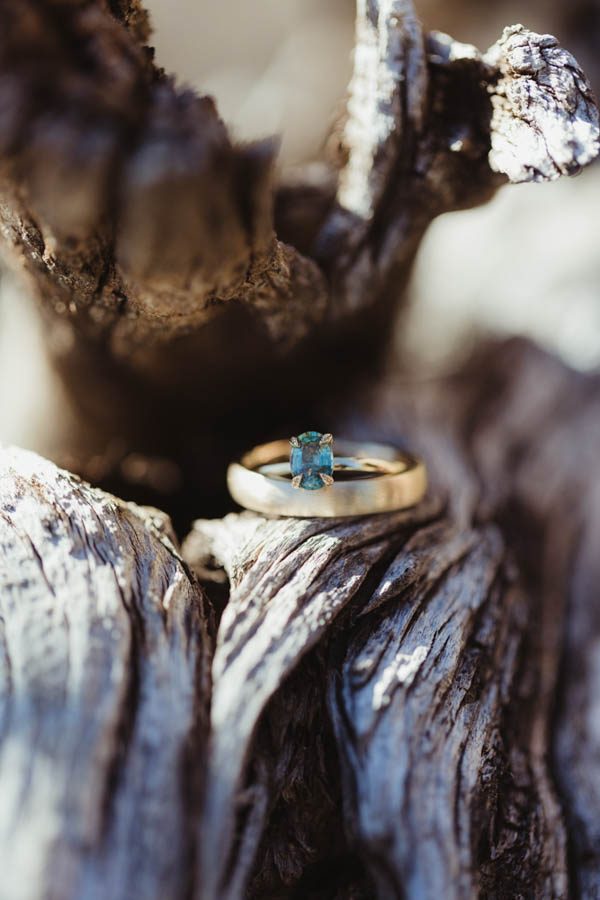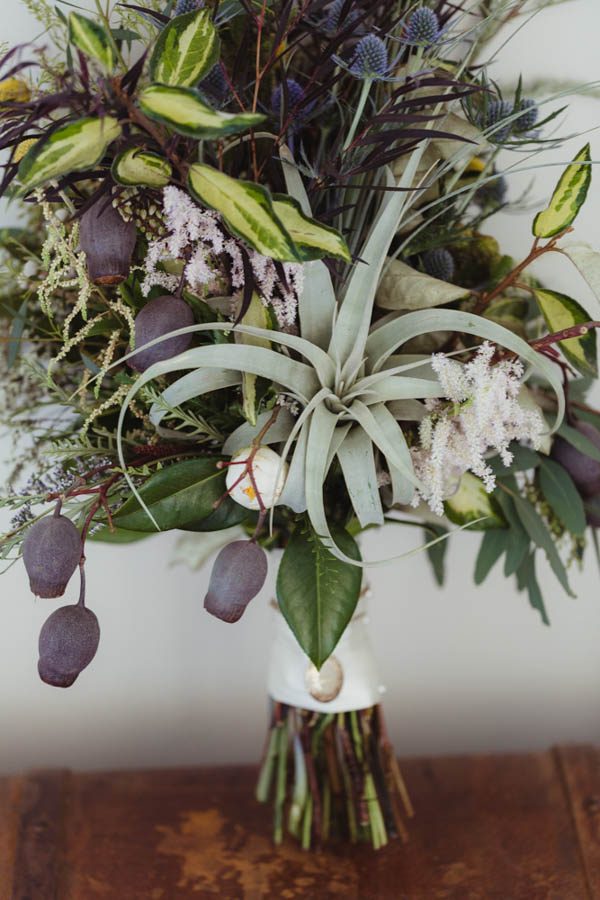 We assembled our backdrop made of old windows and wooden planks before leaving Fort Worth. We then packed them all up in the trailer we took with us and rebuilt it once we got to Yavapai. We added the horns and had our florist make the most beautiful garland to drape across them. We loved the way it turned out…very "Southwest" of us!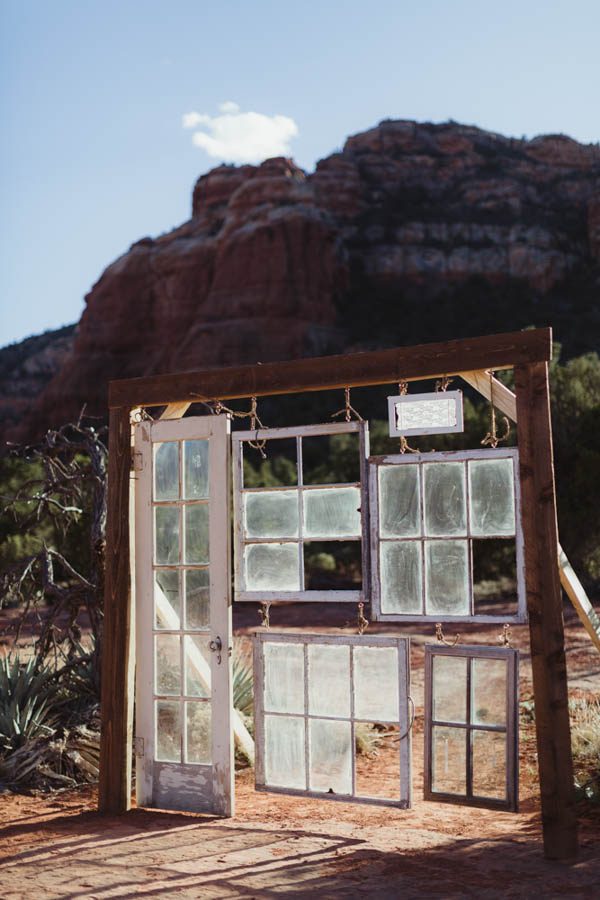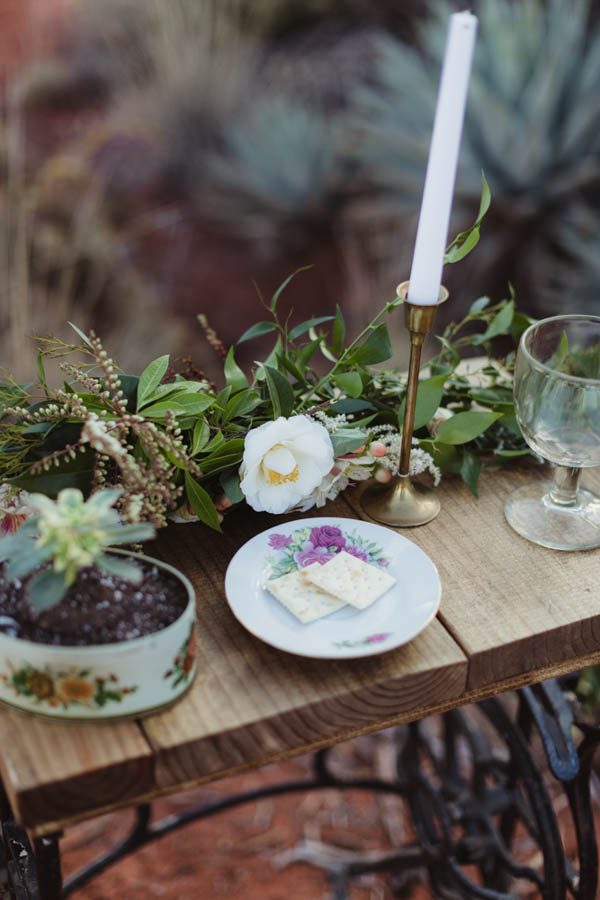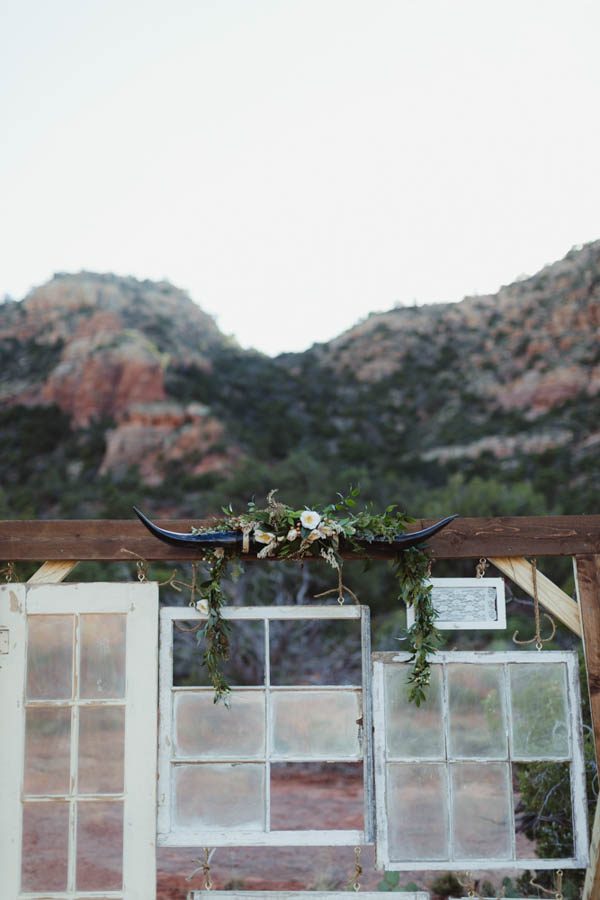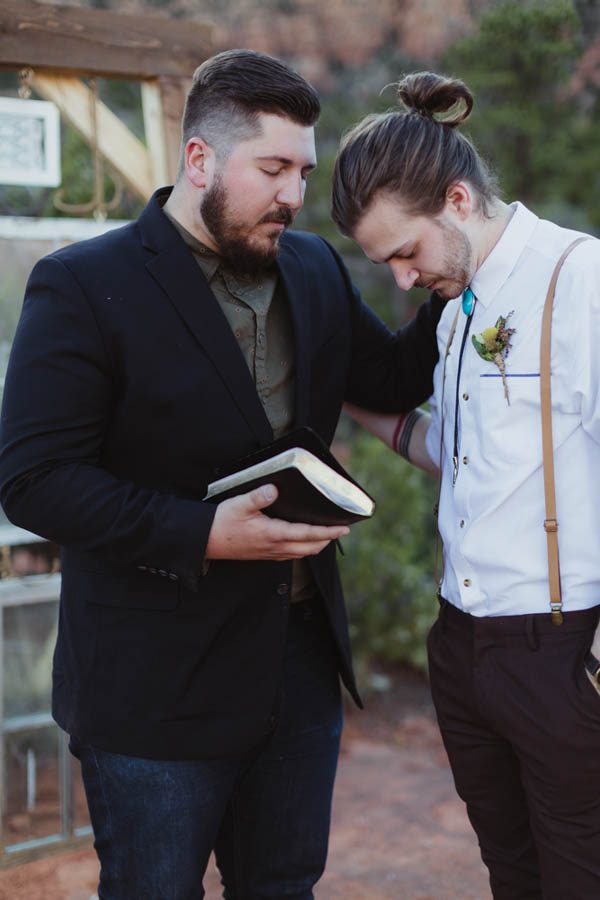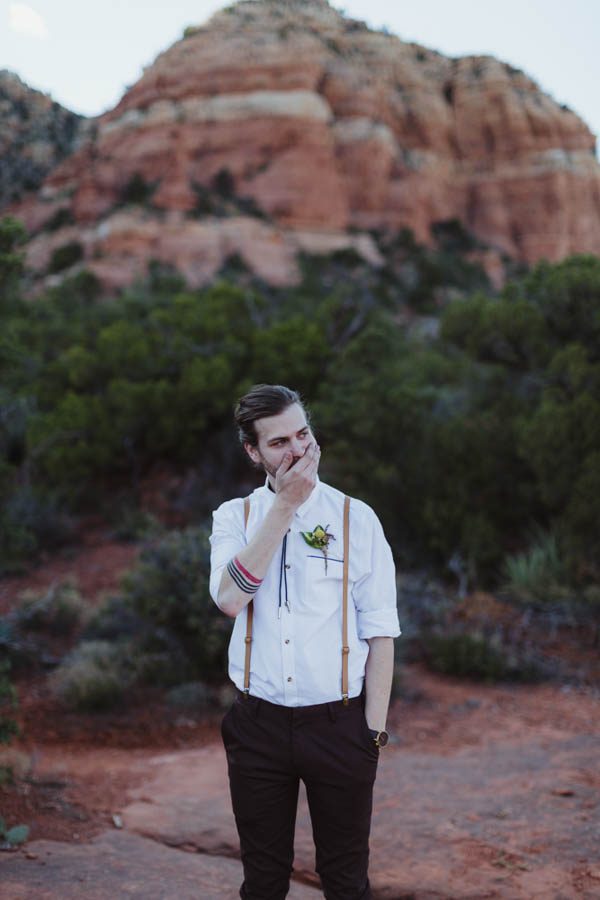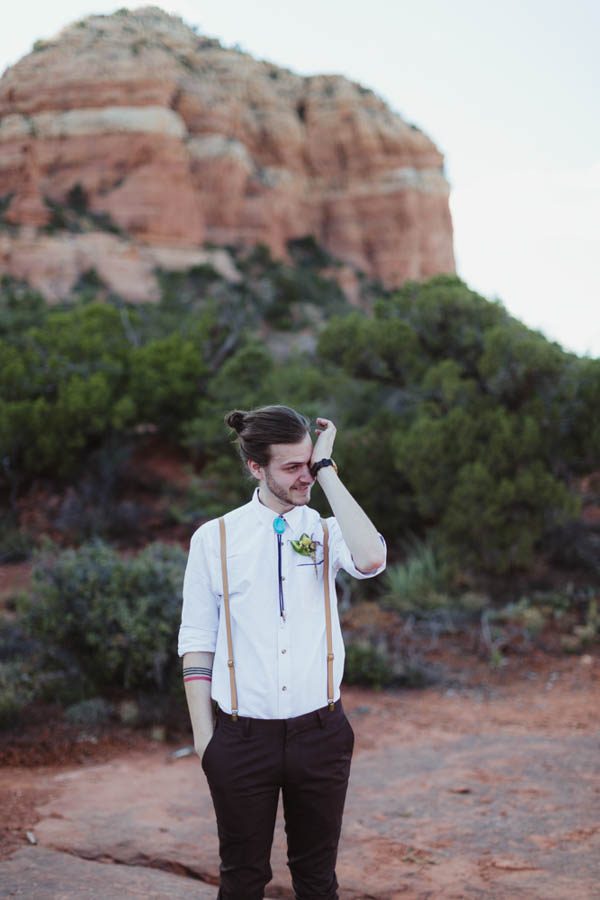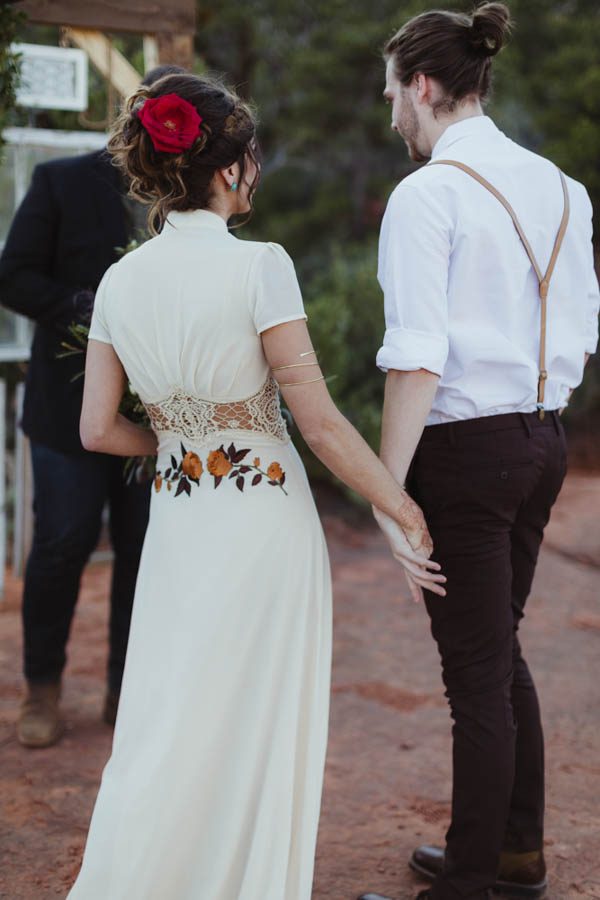 So our venue was a mountain top. Little did we know, it was the most perfect God-made venue that we could have ever chosen. When we arrived in Sedona, we didn't know where the ceremony would be held. After talking to our florist, who happened to be a Sedona native, he recommended that the ceremony take place at Yavapai Point overlooking Bell Rock. He nailed it!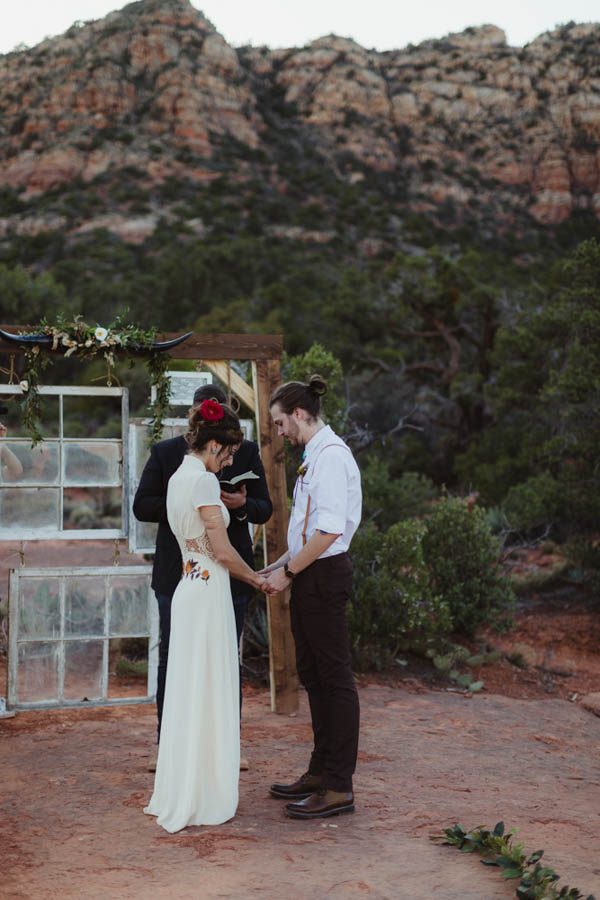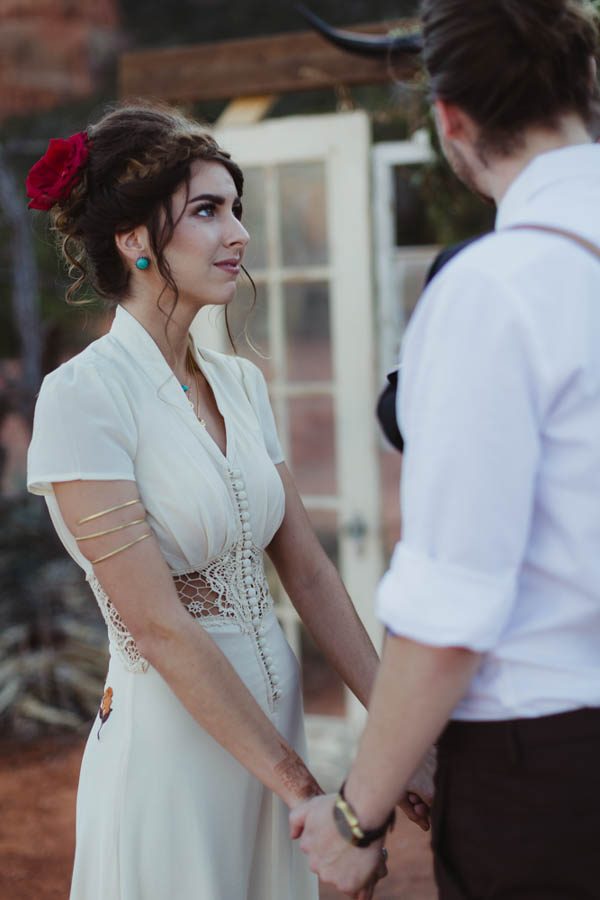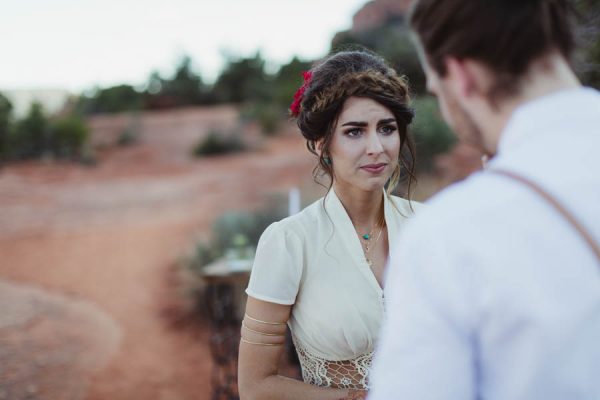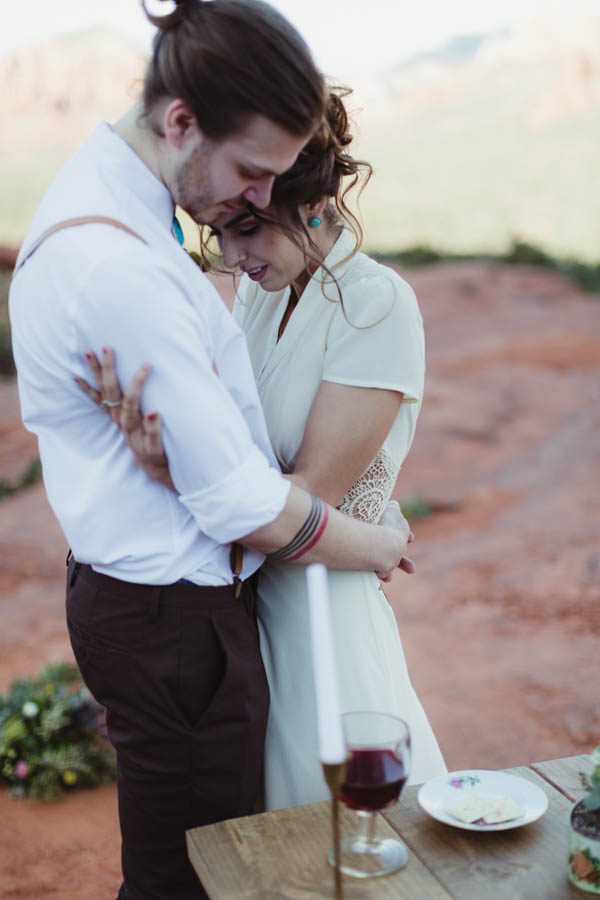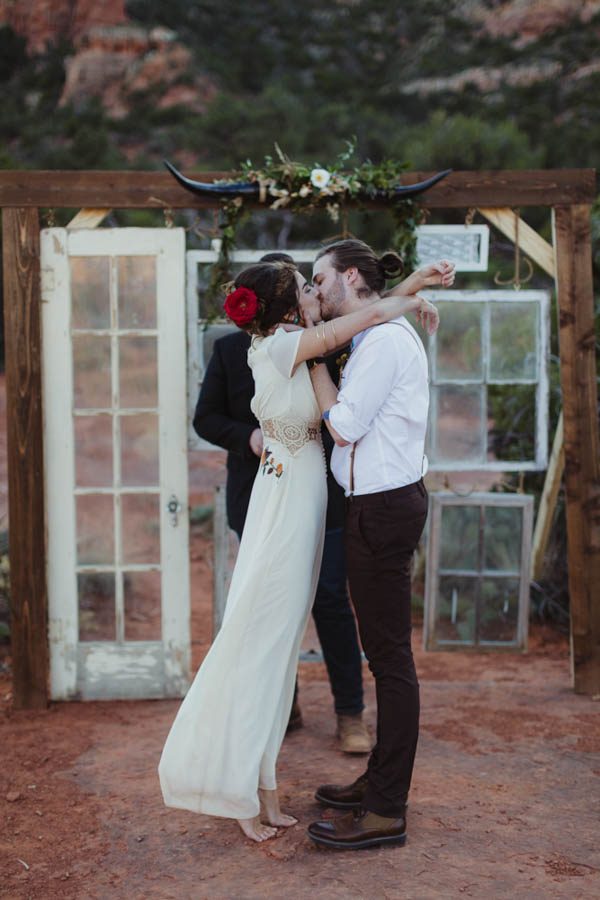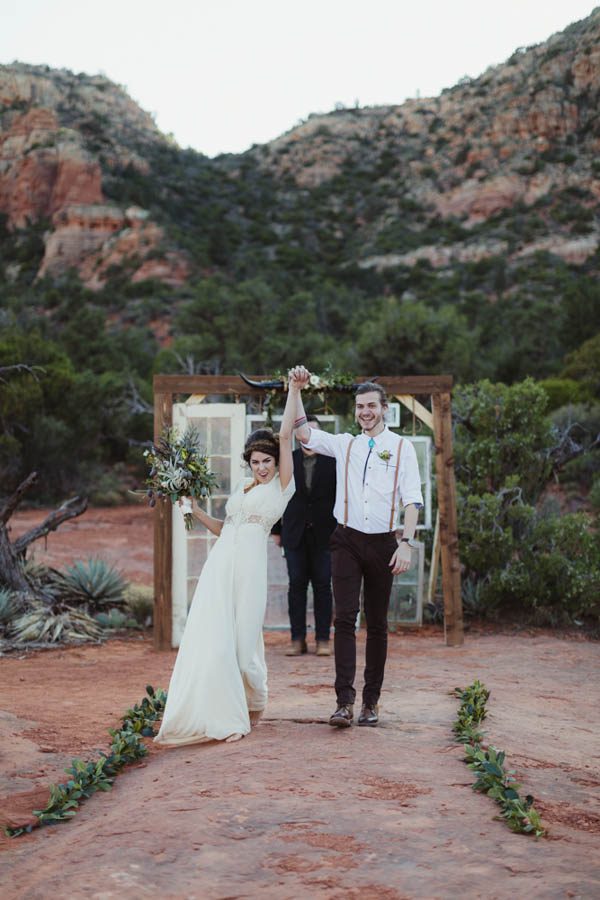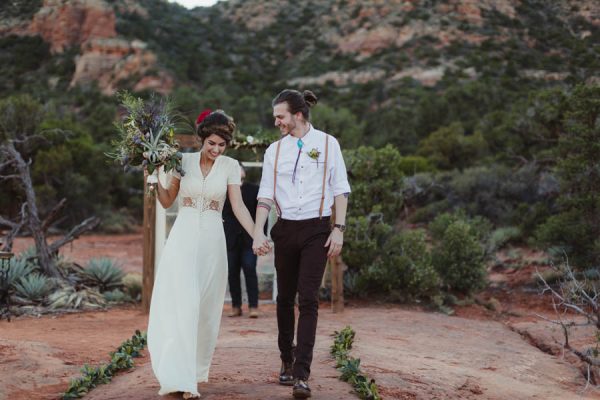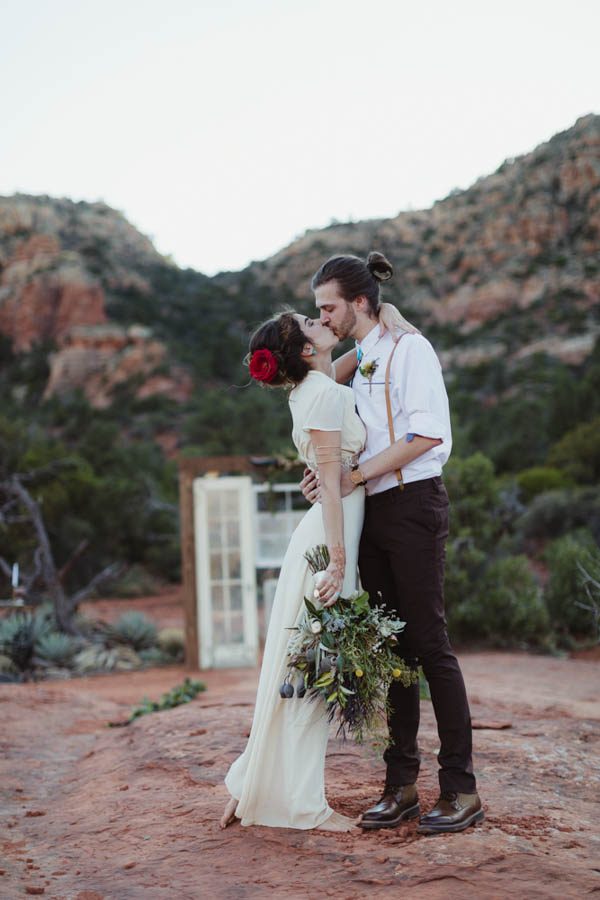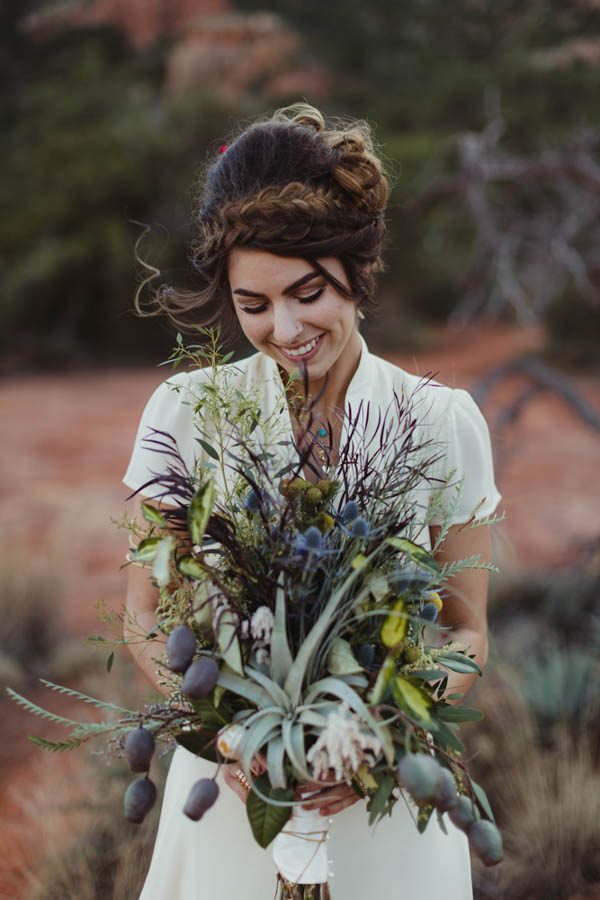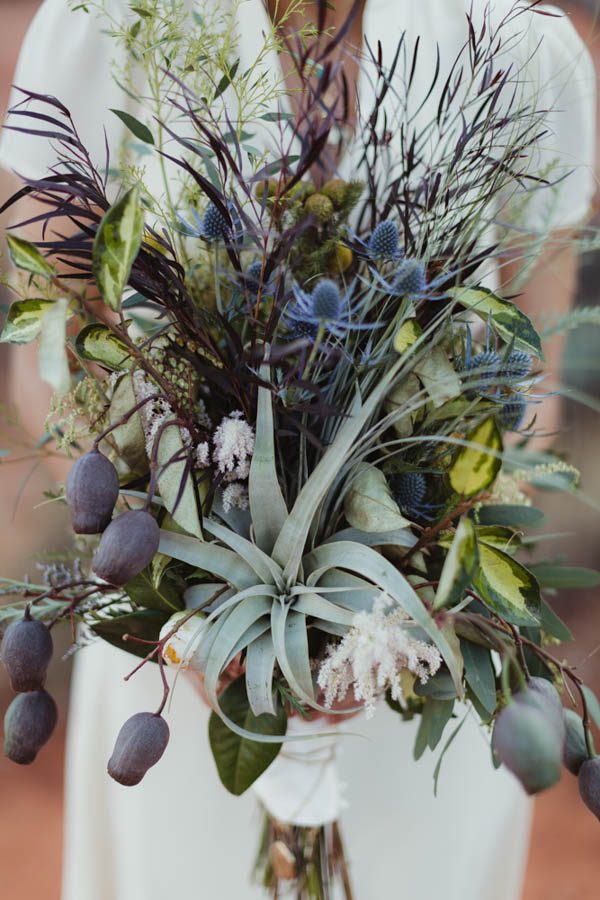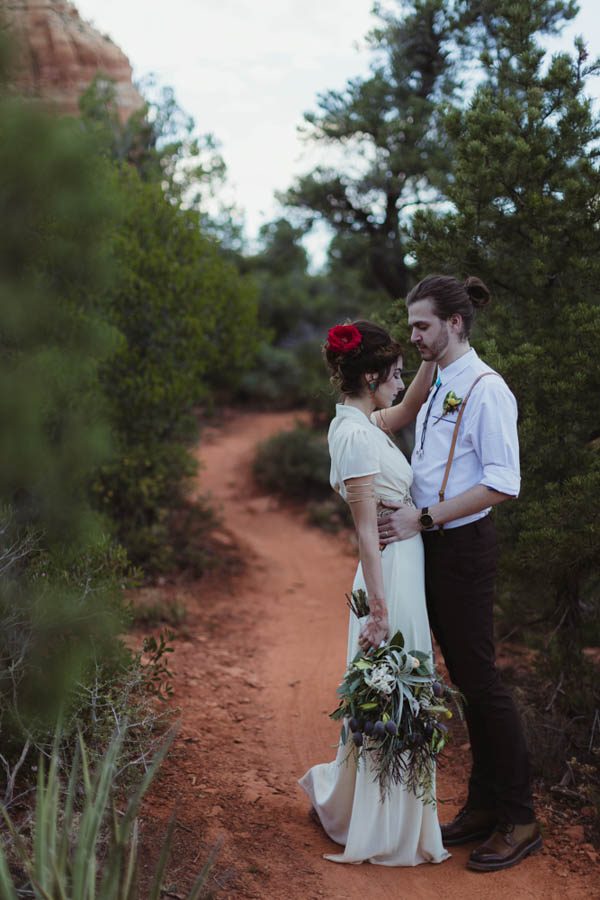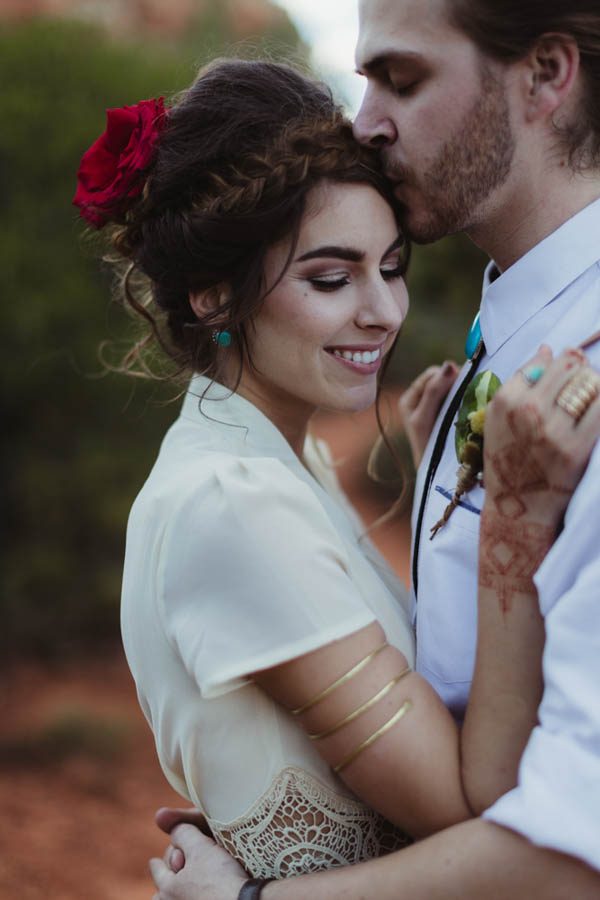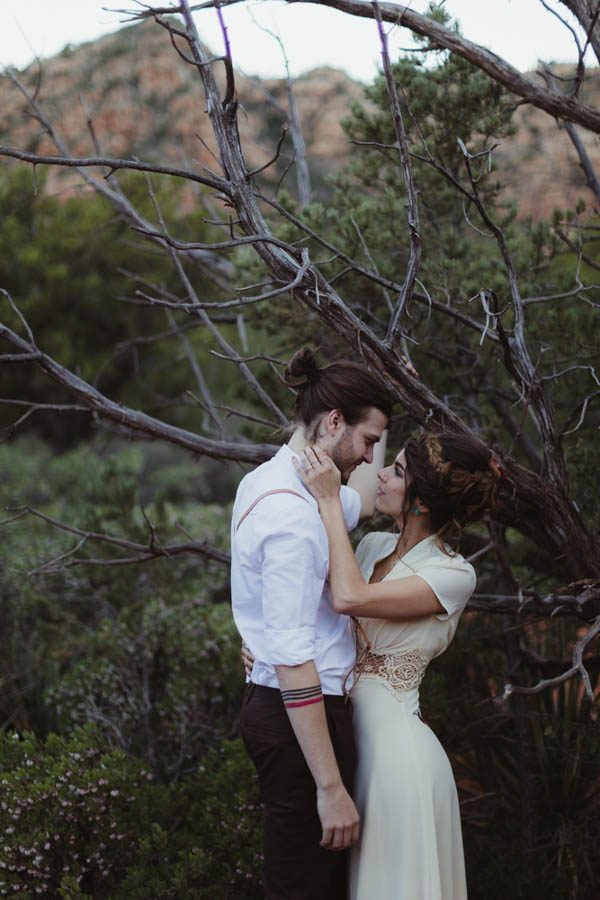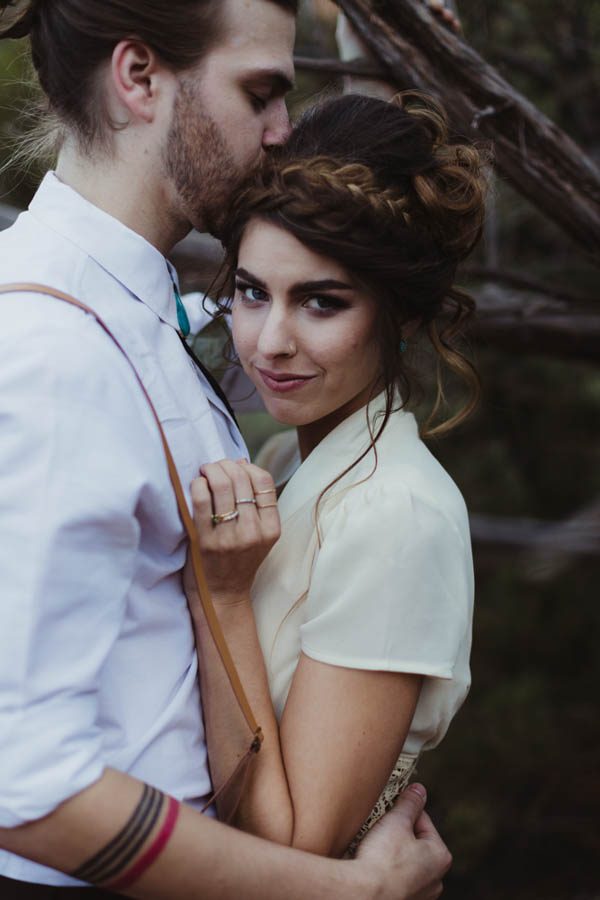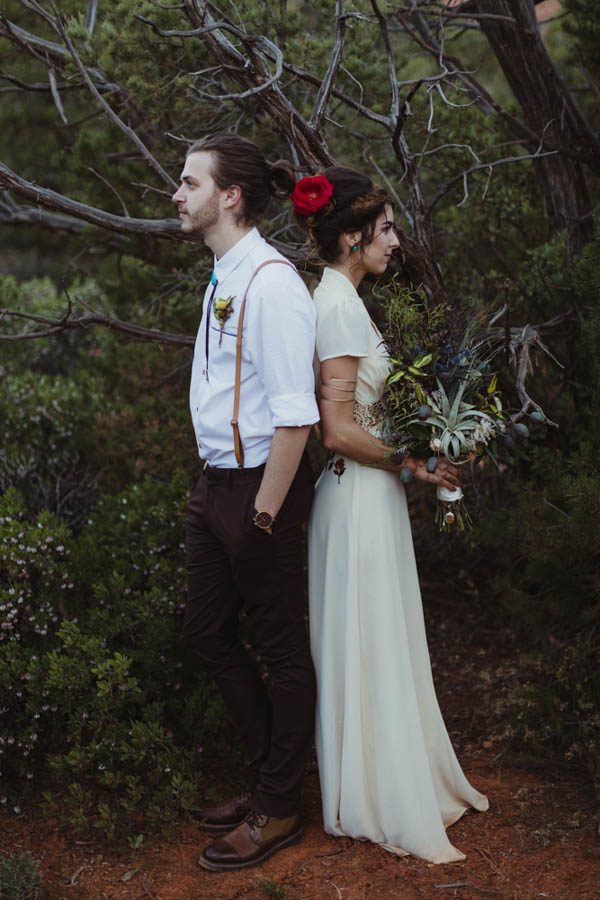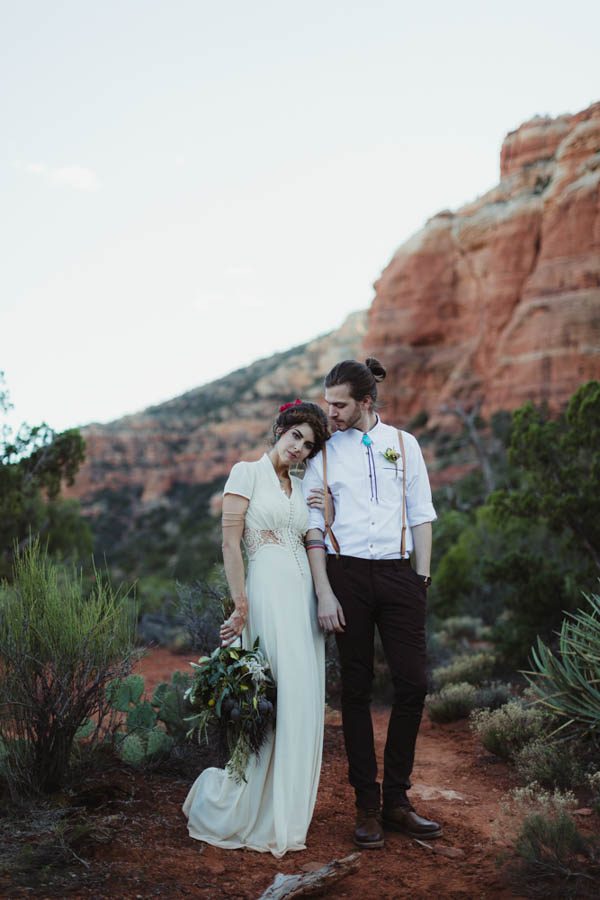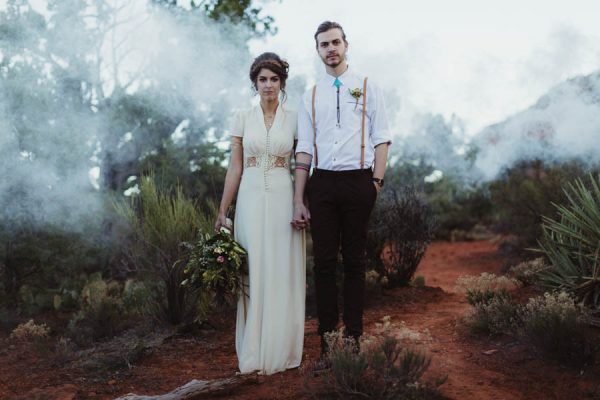 We had gone to Sedona a couple of days prior to the wedding in order to prepare for the big day. The moments we remember most are waking up the morning of the wedding and cooking breakfast as we drank coffee and gazed out at the gorgeous mountain ranges from the back porch of our Airbnb. We love to reminisce on the peace we felt looking ahead to that evening knowing that we would be wed.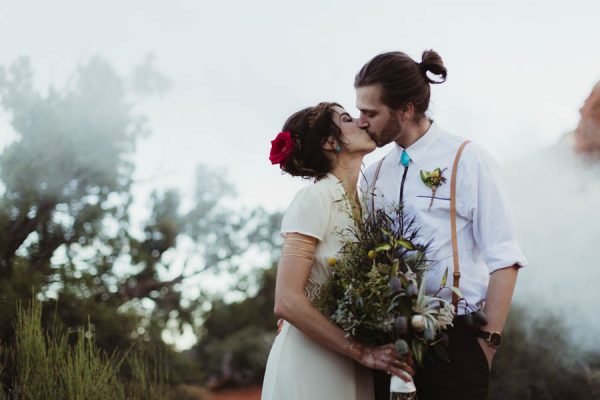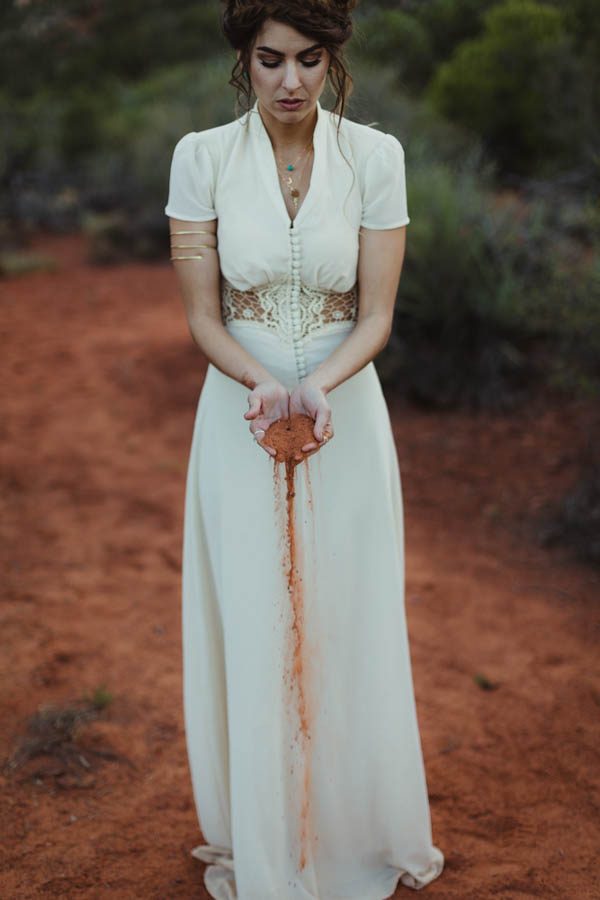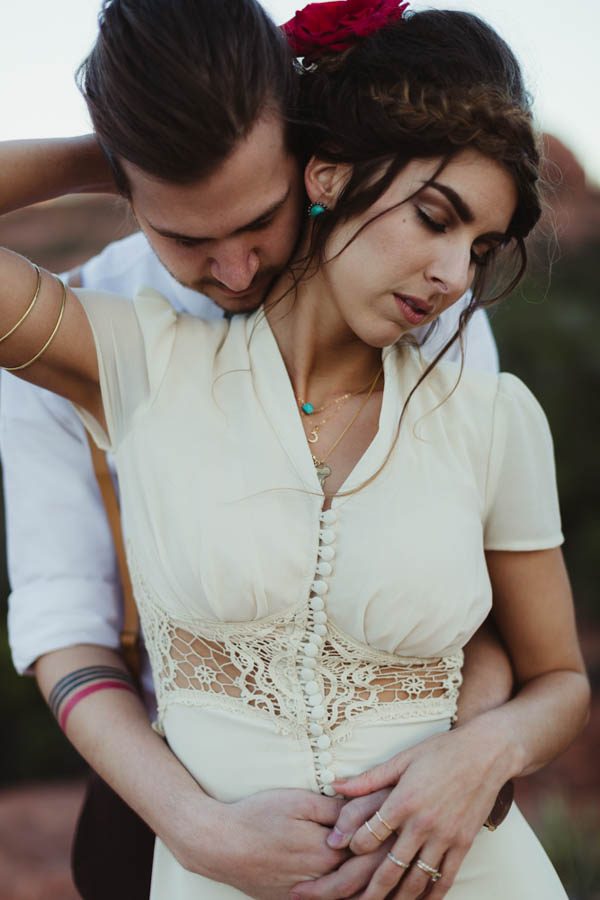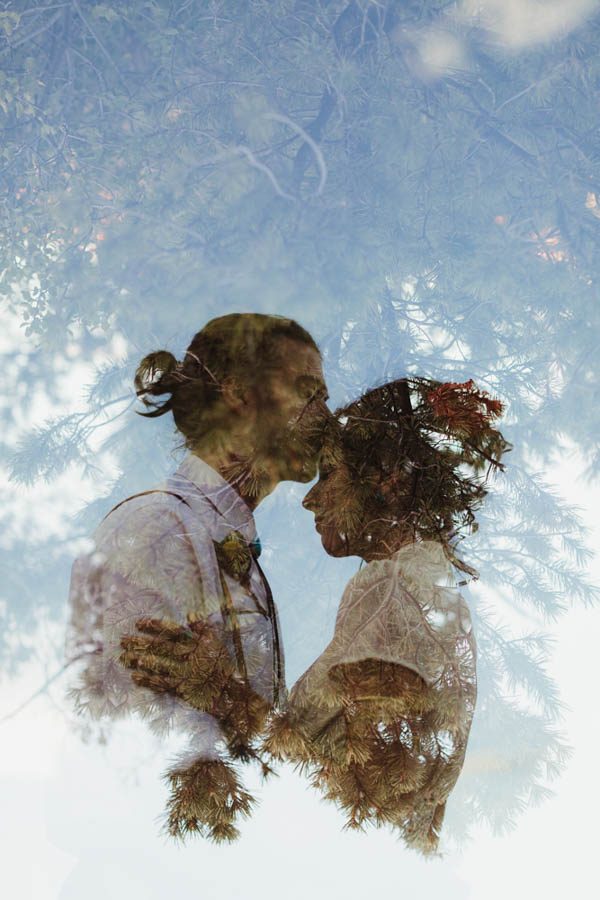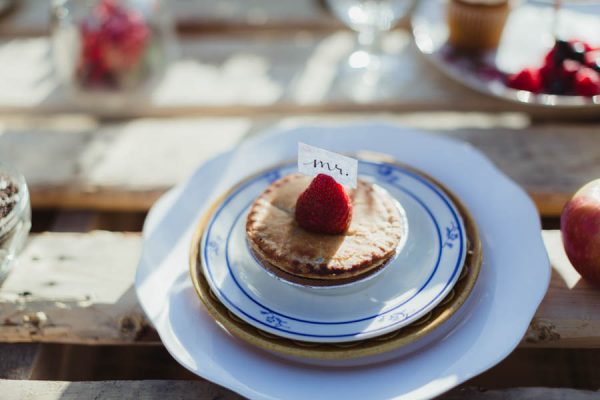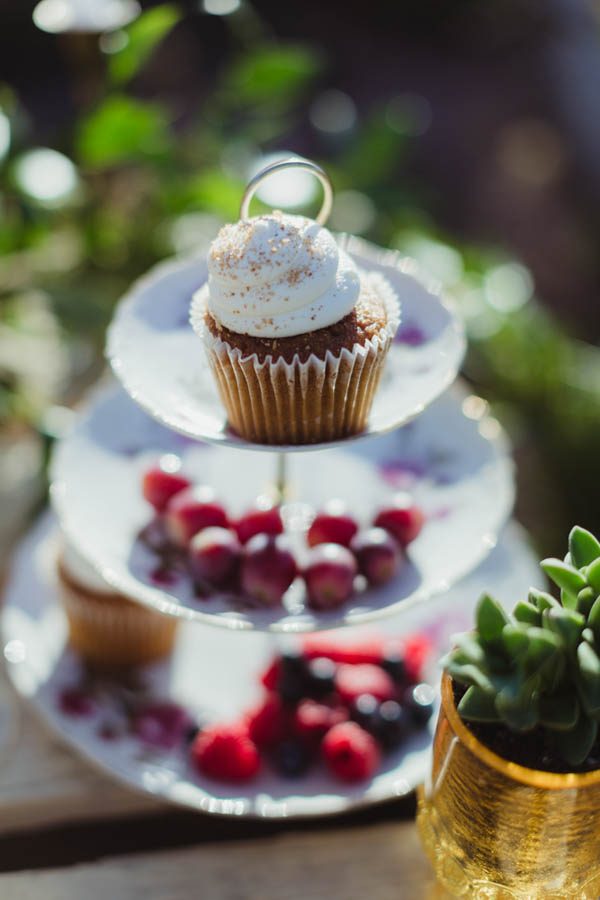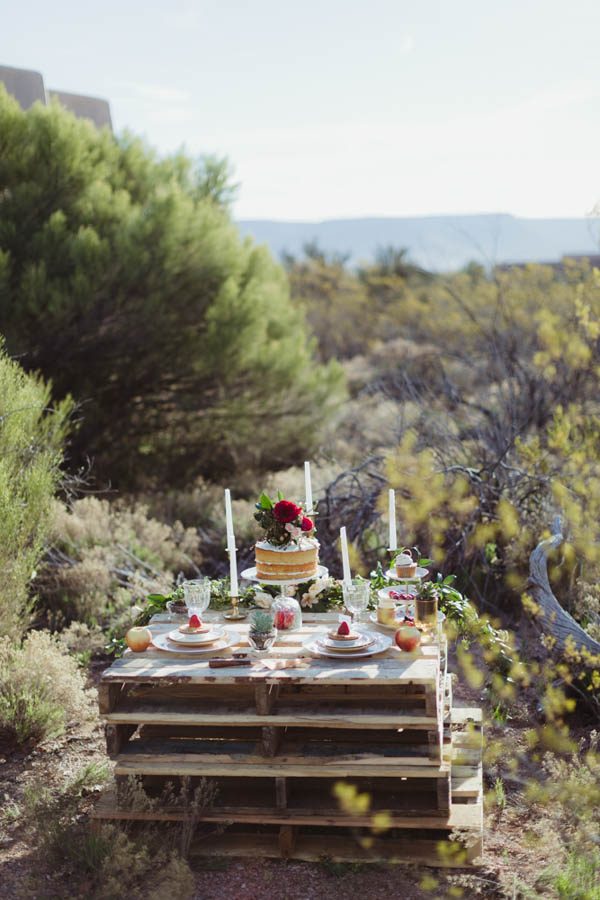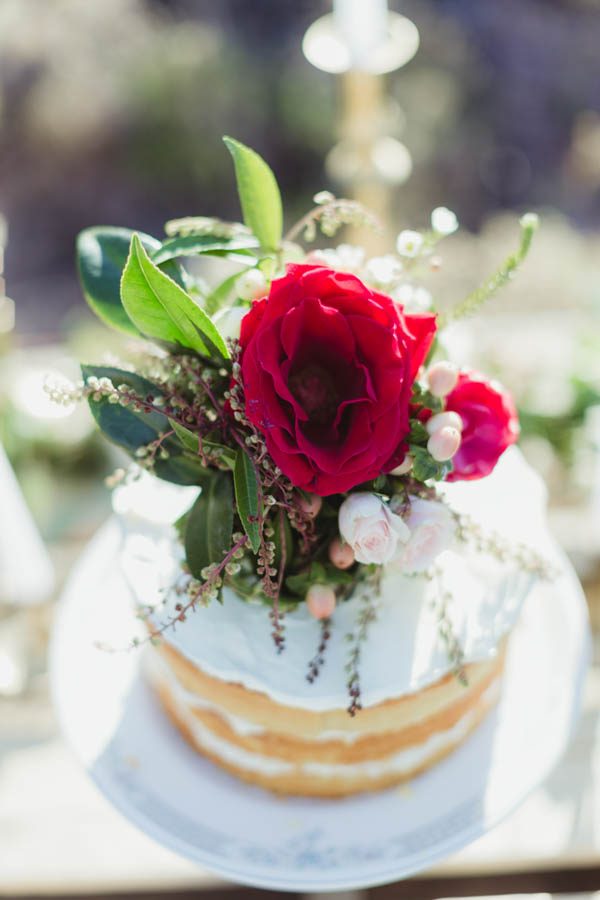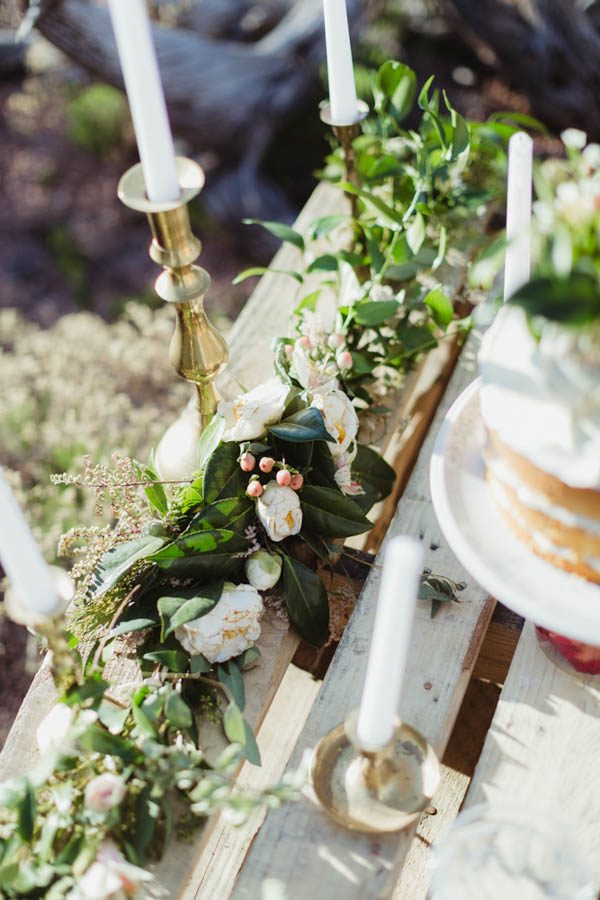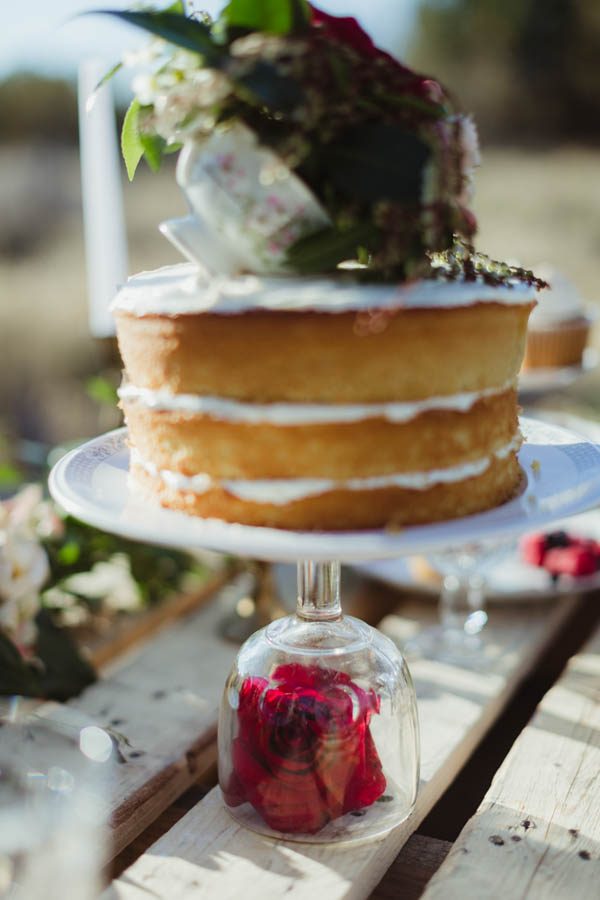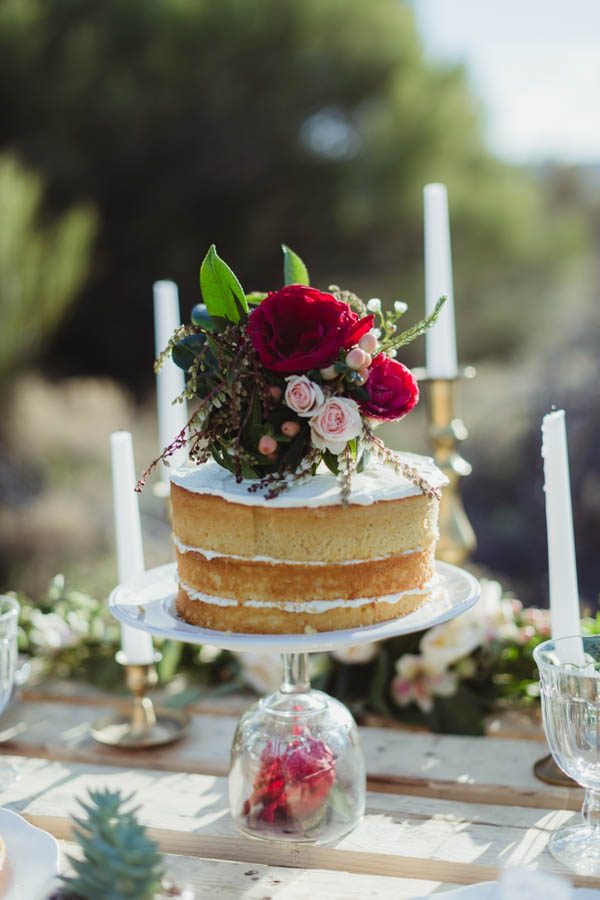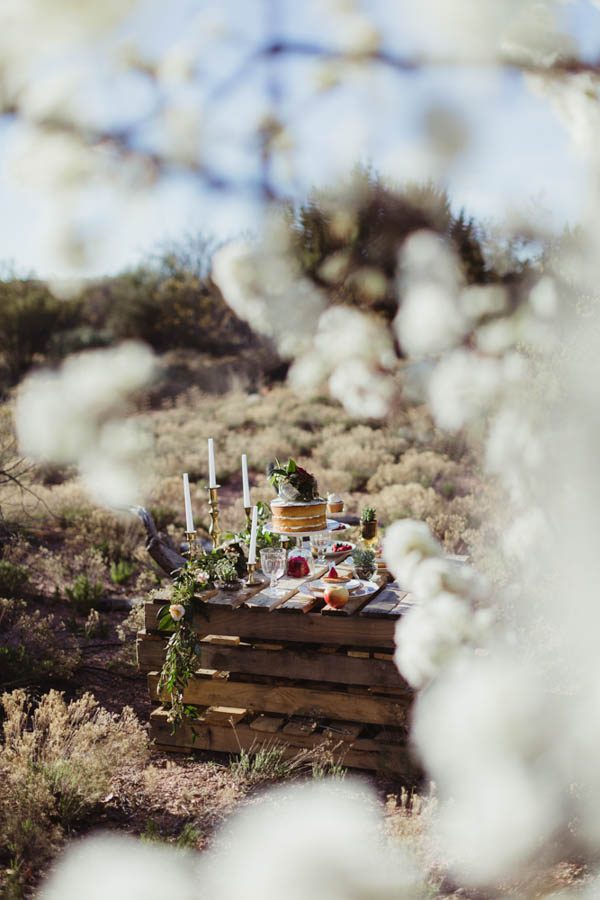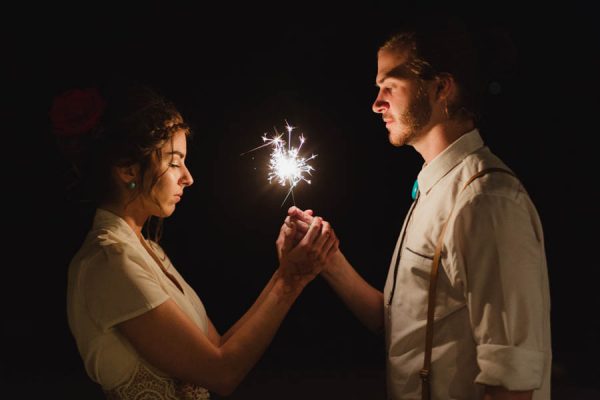 Congrats to Kallan and Dustin on their Sedona elopement at Yavapai Point! For more Arizona wedding inspiration, check out Bre and Bobby's intimate candlelit wedding at L'Auberge in Sedona.