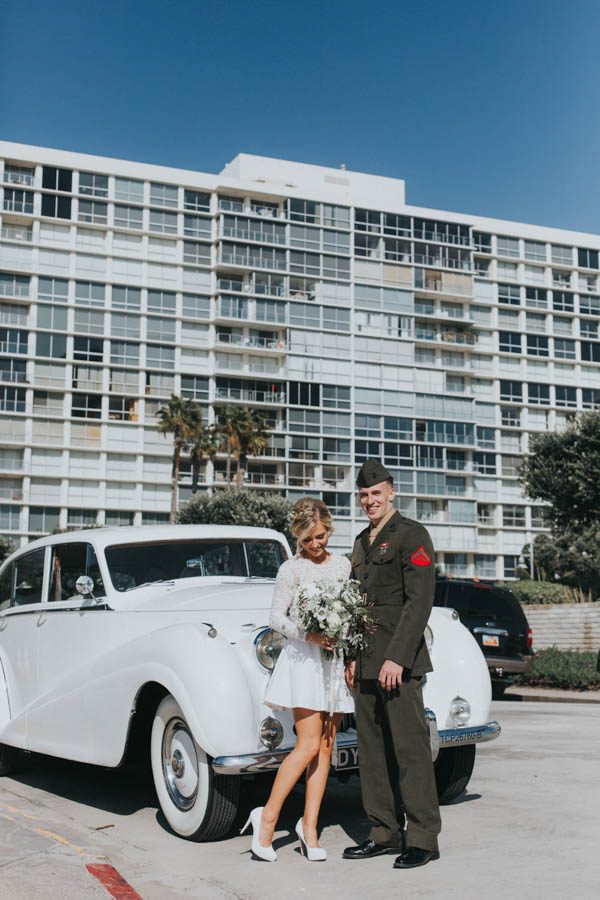 Getting married along the Pacific Crest Trail seemed like a no-brainer to Julia and Chase, who both love to hike and think that Julian, California is the most beautiful place in the world. On the day of their wedding, the duo got ready together, Chase wearing his Marine Corps uniform, and Julia wearing a short, open back dress from Bebe. Their photographer Jami Laree trekked up Mount Laguna with them and captured the exact moment they said "I do" next to the cliff's edge, the whipping wind and fresh air all around.
The Couple:
Julia and Chase
The Wedding:
Pacific Crest Trail, Julian, California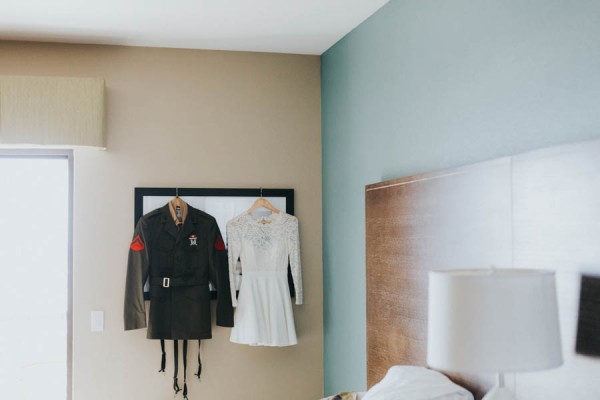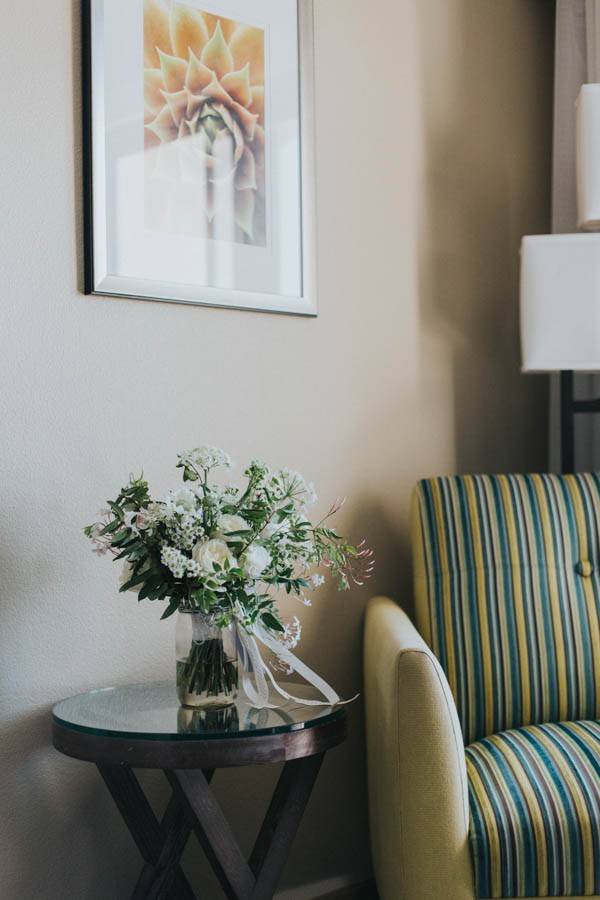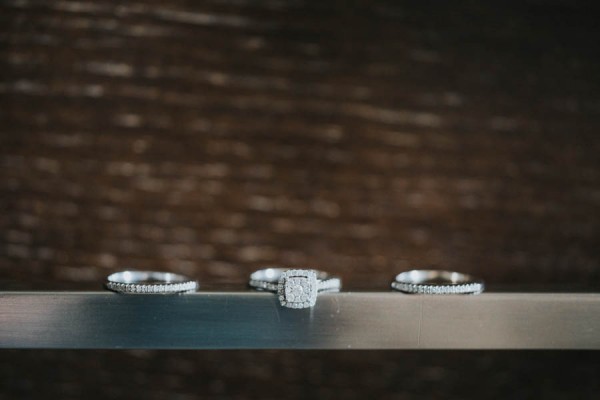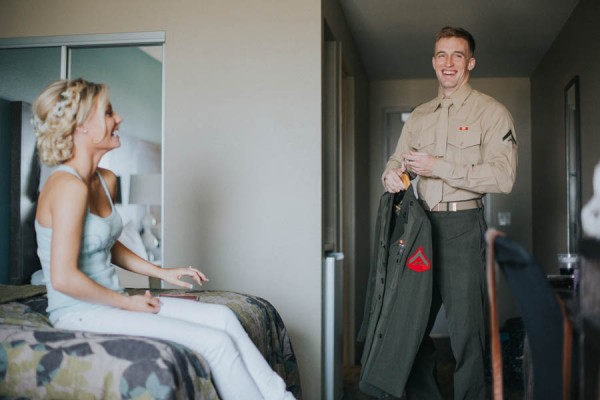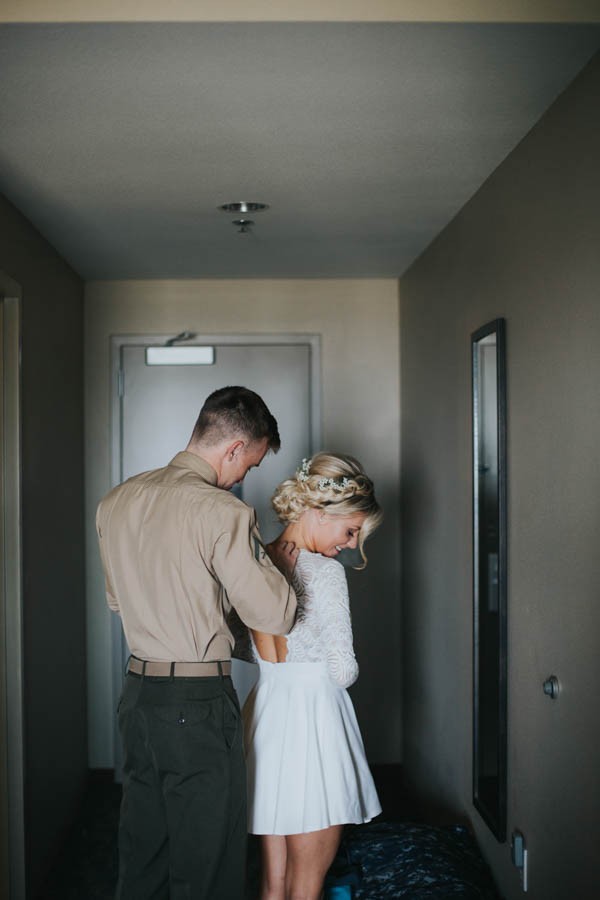 I loved everything about my dress; the lace, the long sleeves, the neckline, the open back! It was everything I ever could have wanted for a short wedding dress. My look was a vintage/bohemian style.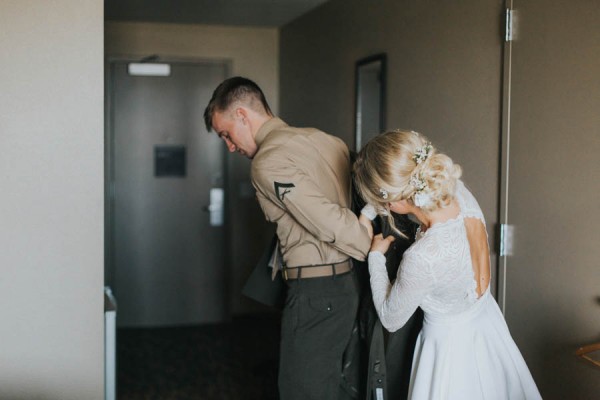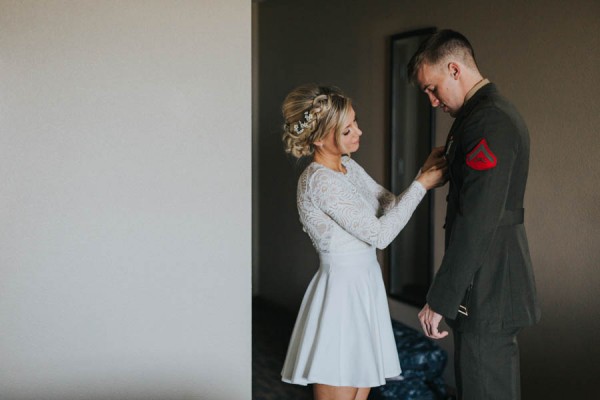 I've always liked the vintage look for weddings. With my husband wearing his Marine Corps uniform, I knew we could pull off an awesome vintage vibe!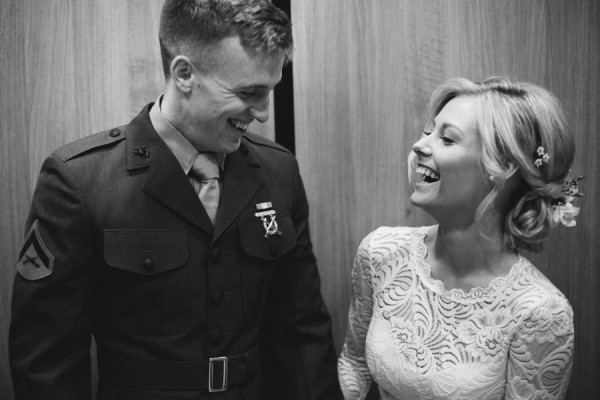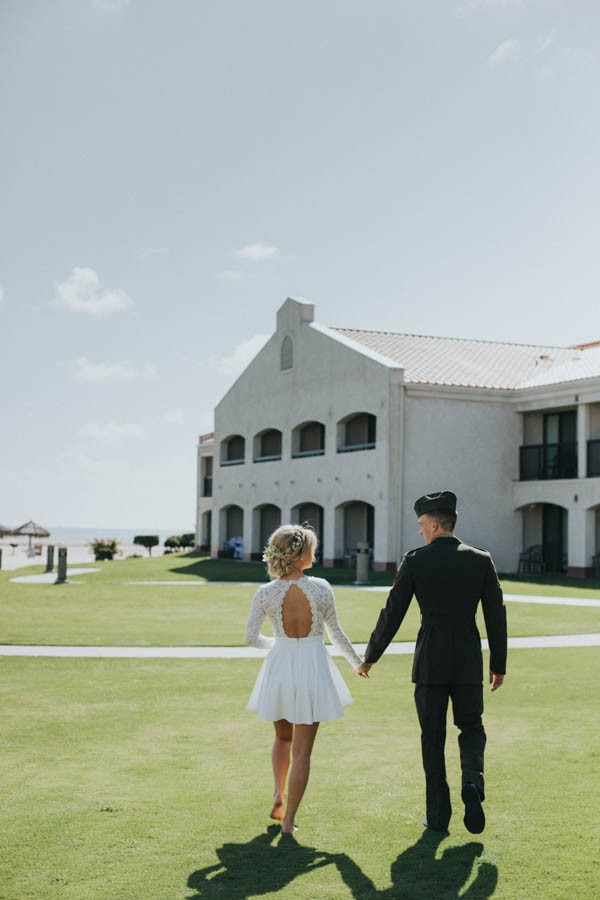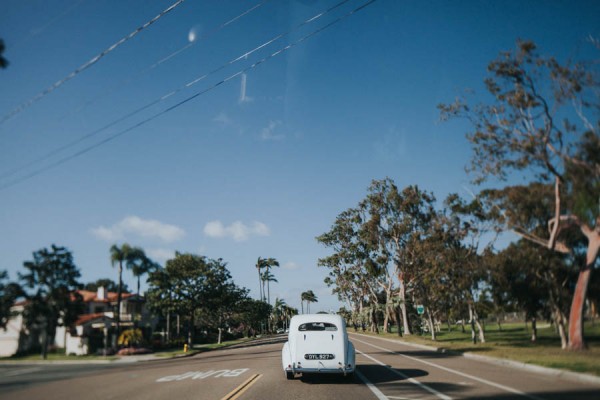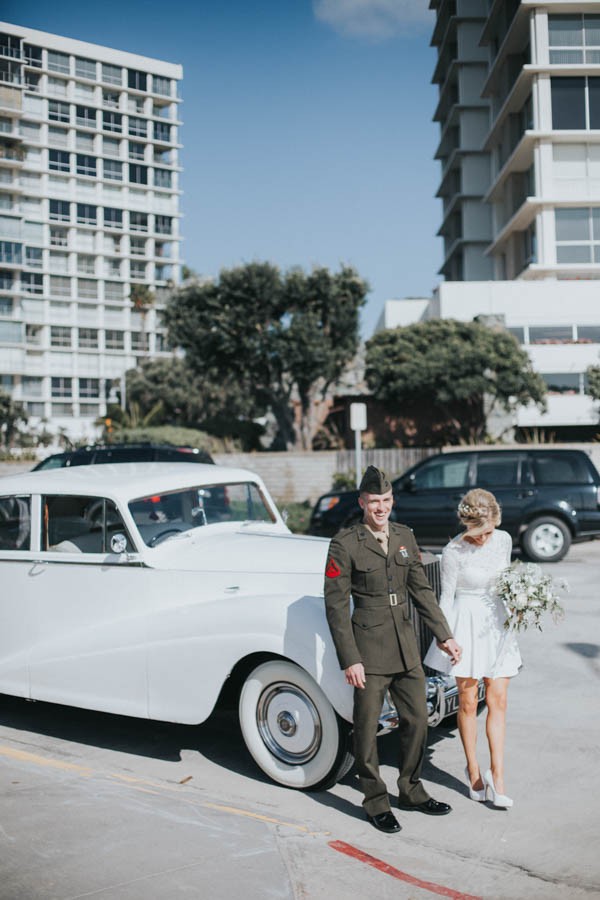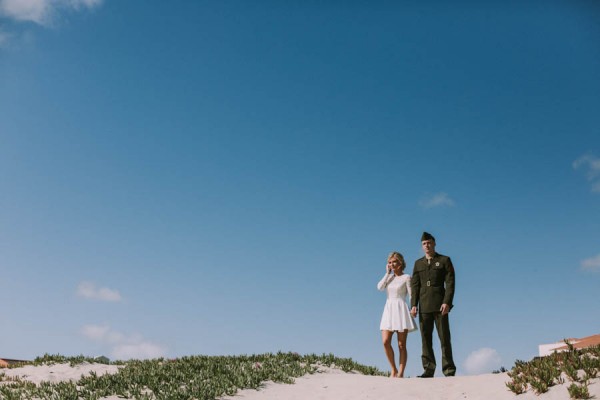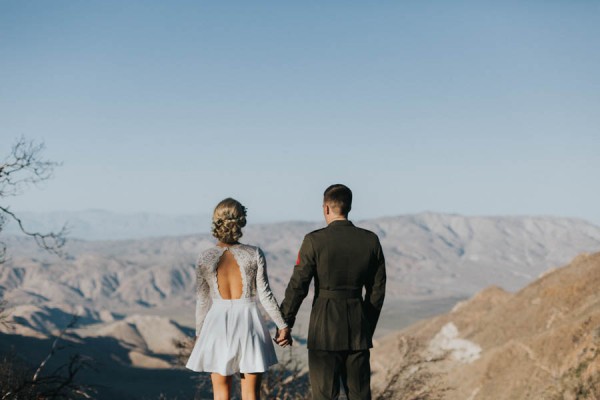 The most memorable part of the day was getting to our location and looking down hundreds of feet off a cliff, and knowing this is where I'm going to marry the love of my life. It was the perfect representation of our love; beautiful scenic mountains, fresh air and the wind whipping.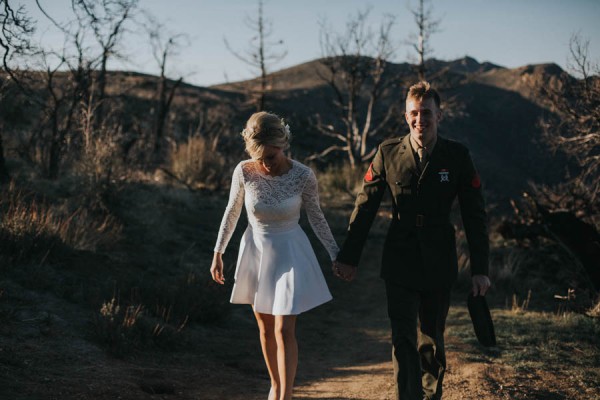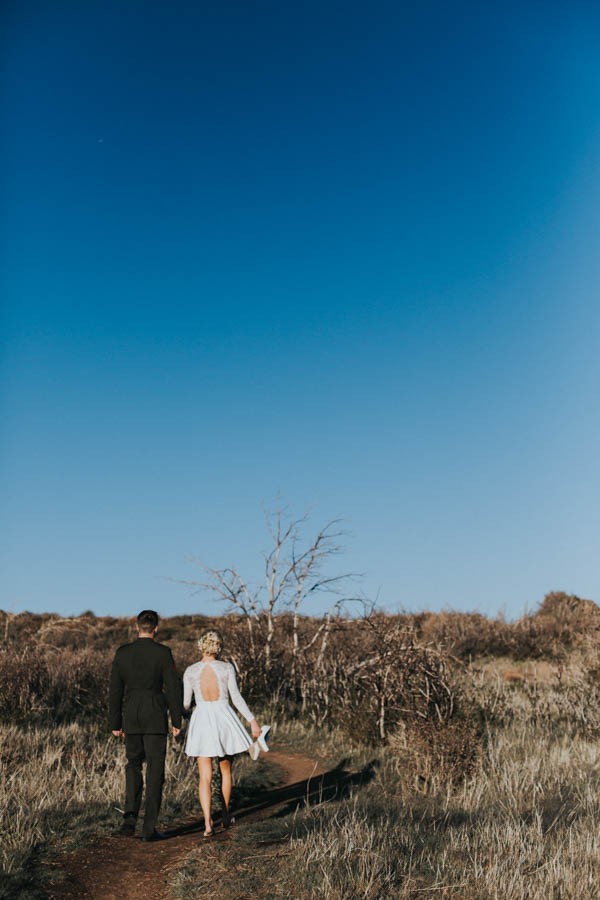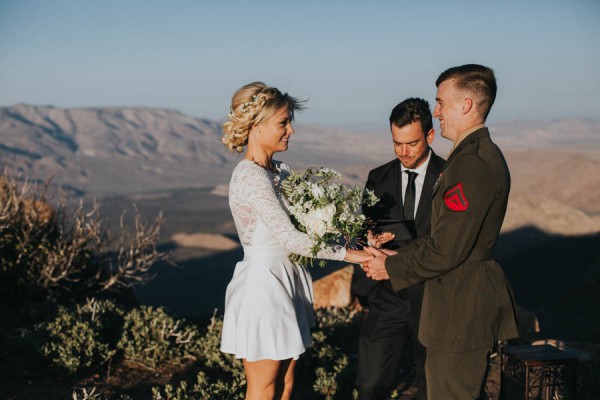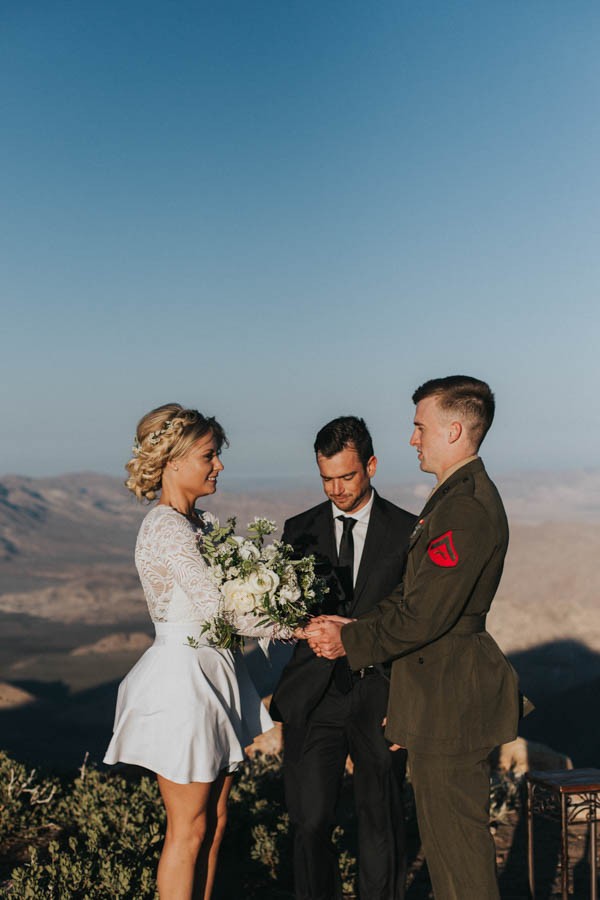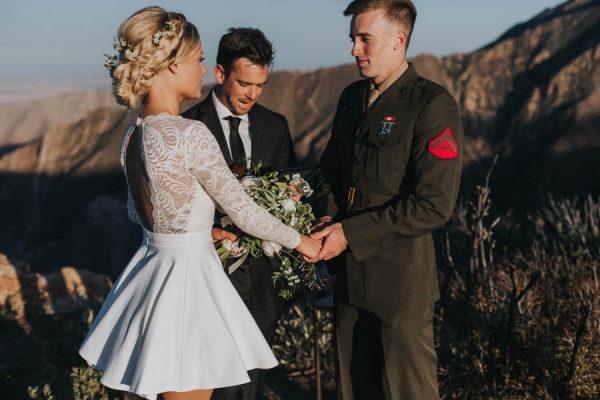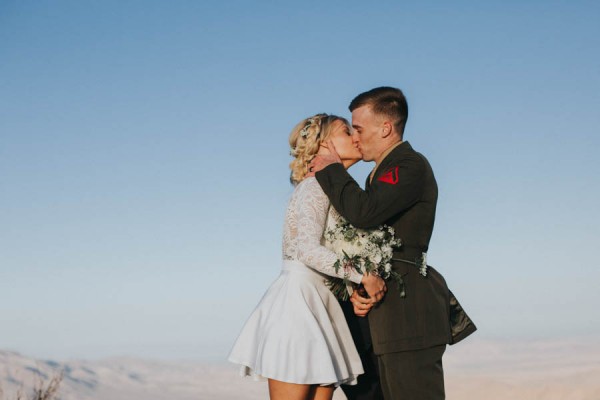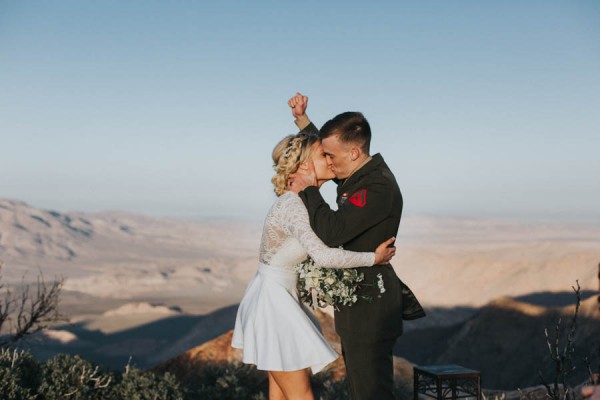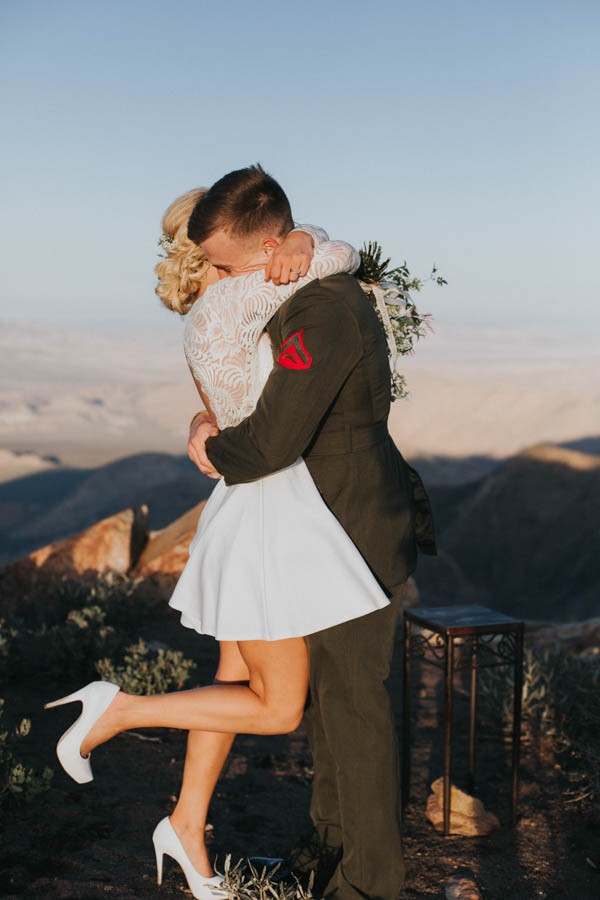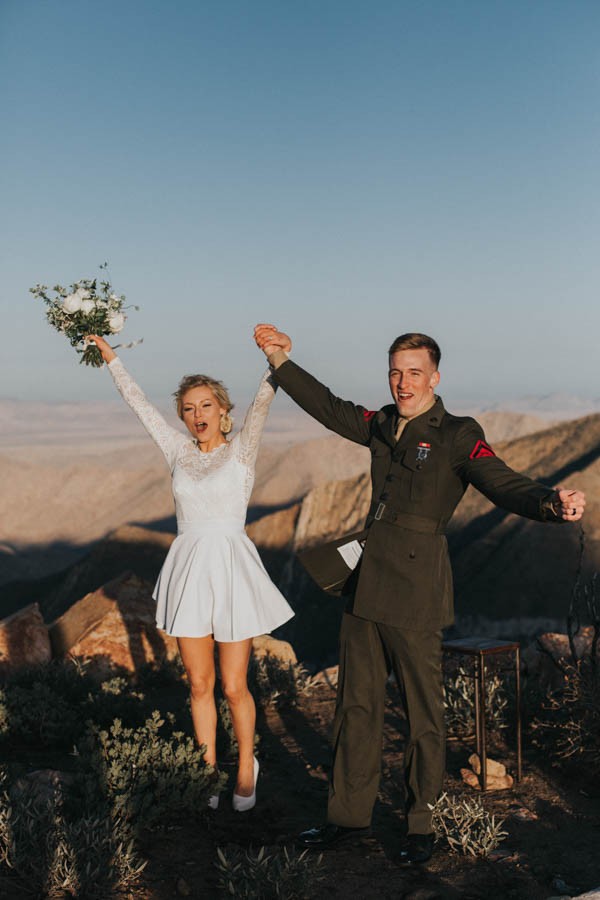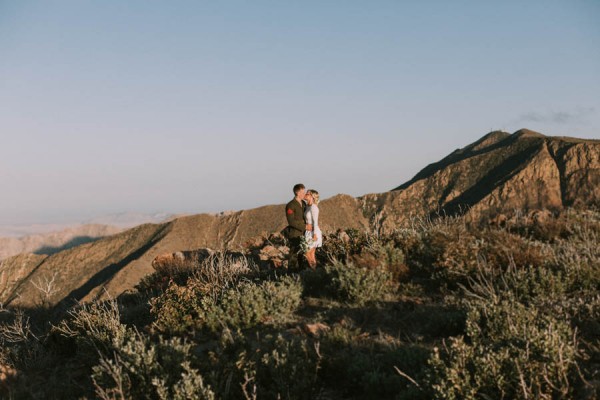 We knew it was going to be colder on the mountain, but we didn't realize how cold! We were all so cold by the end of the ceremony that we could barely move our hands. I thought I was never going to be warm again! But we stuck through it and my husband warmed me up in his arms. It was a big surprise, but it was also a fun adventure!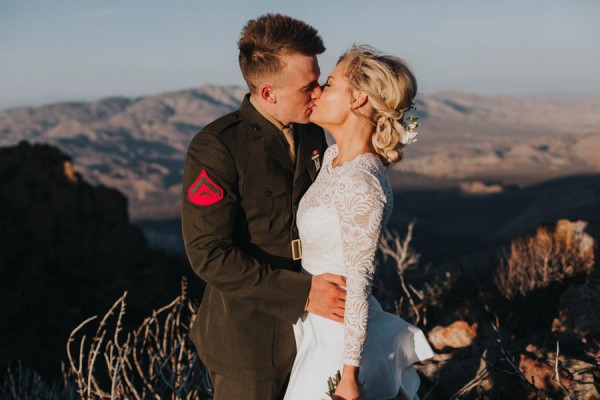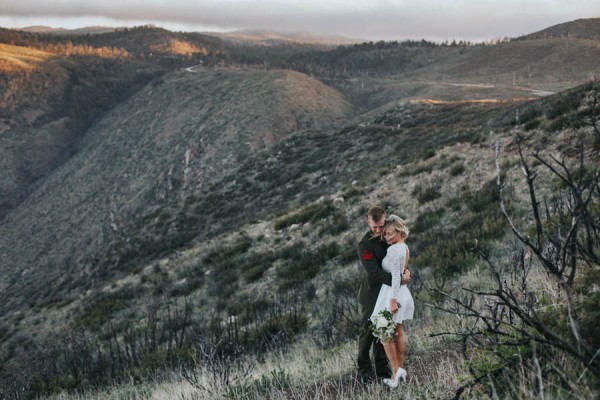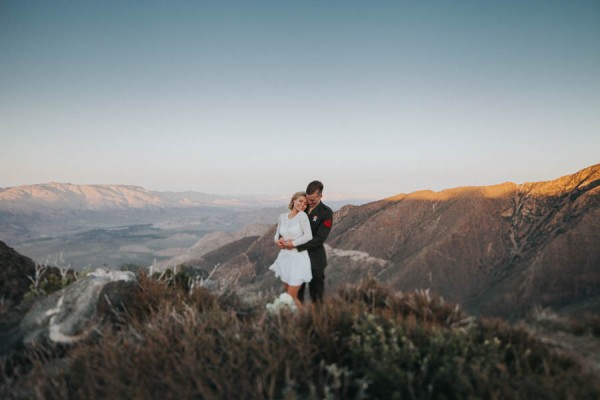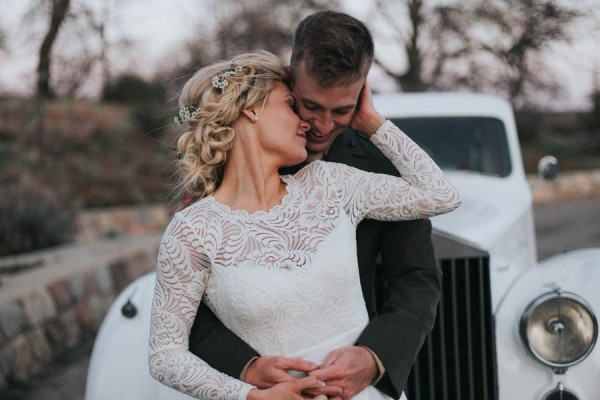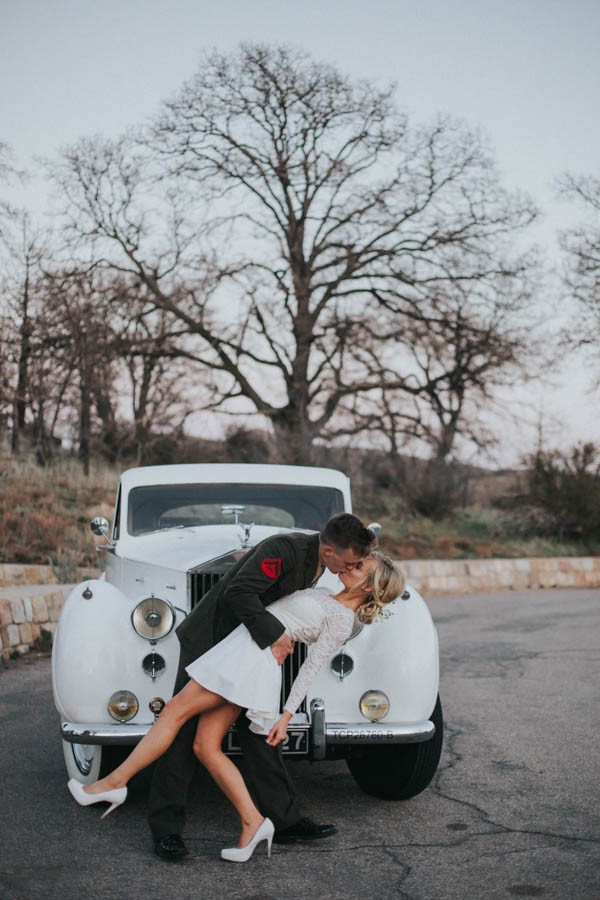 My photographer was absolutely amazing! She was so helpful to me and worked quickly. She and her husband were so friendly that I felt like I had known them my whole life! They had such great ideas and were open to doing whatever the had to, to get the perfect shot! The wedding ceremony on the mountain top was absolutely freezing, but they trooped right through it and didn't complain once!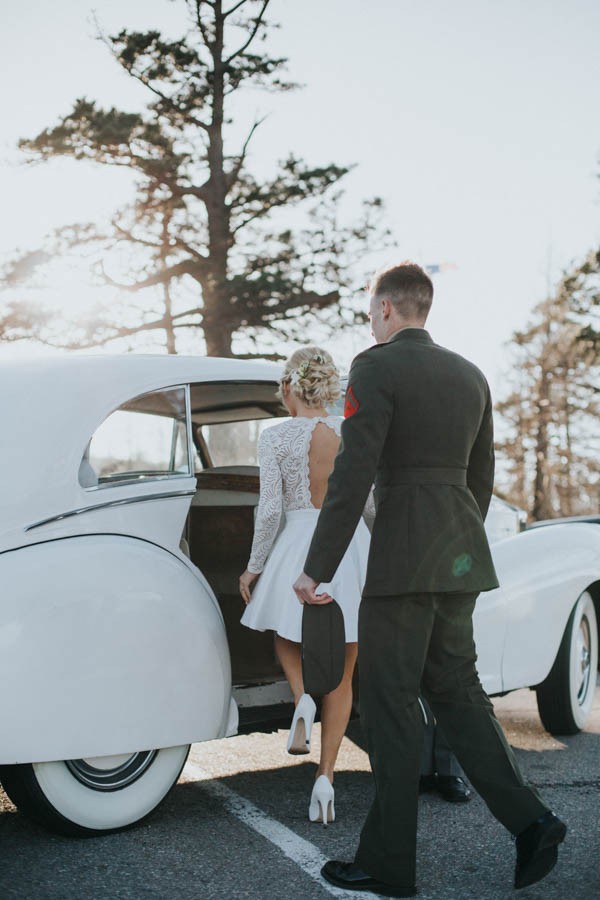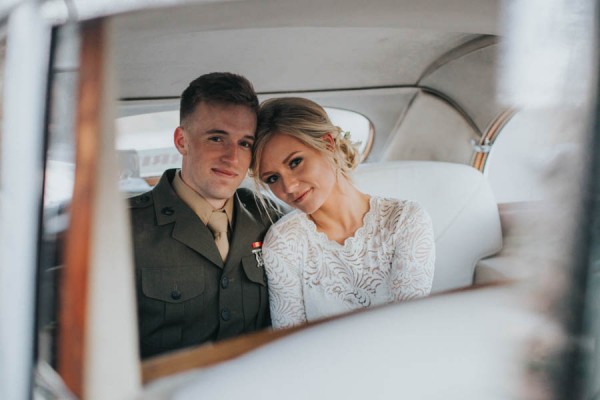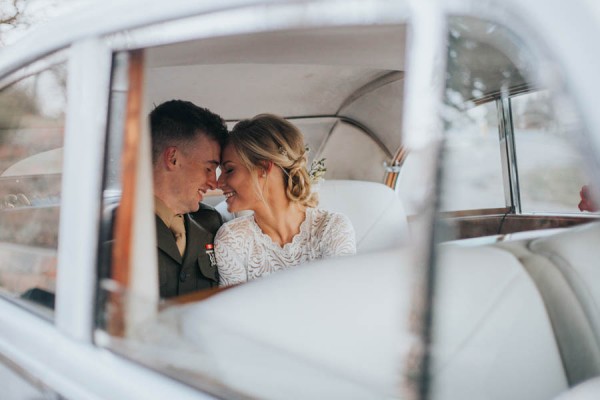 Many thanks to Photographer Jami Laree for sharing Julia and Chase's Pacific Crest Trail wedding with Junebug. For more Pacific Trail wedding inspiration, take a look at this WWII inspired elopement at the Santa Barbara County Courthouse!