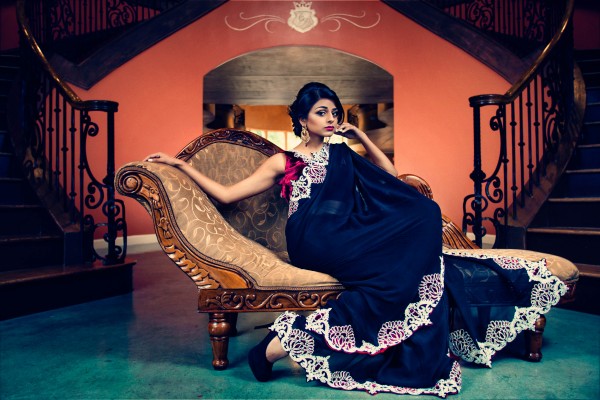 We are obviously huge fans of Studio Uma, and we love everything Uma and her team put together. This Victorian romance bridal fashion shoot is exactly what we adore about Uma's photography. With its hauntingly beautiful portraits, vibrant colors, and unique fashion, we hope this styled shoot gives you a little bit of Victorian fever!
From Uma – "It was a cold and rainy day in November. We had been planning and plotting for weeks to do this opulent Indian bridal fashion inspiration photo shoot outdoors – on the lush grounds of Chateau Polonez in Houston. But Mother Nature had other plans, and thanks to the dismal weather, we were forced indoors."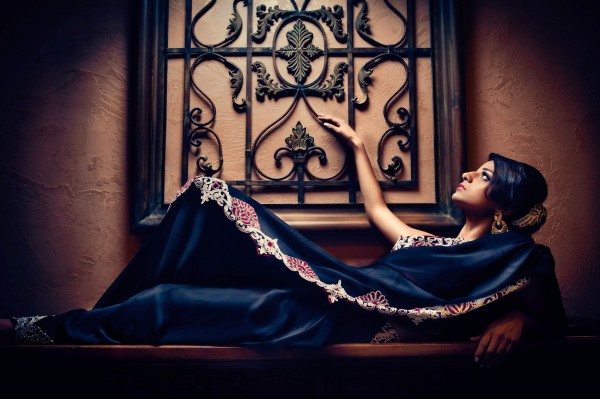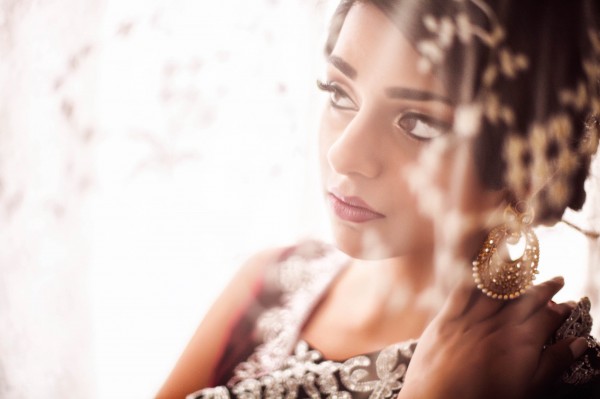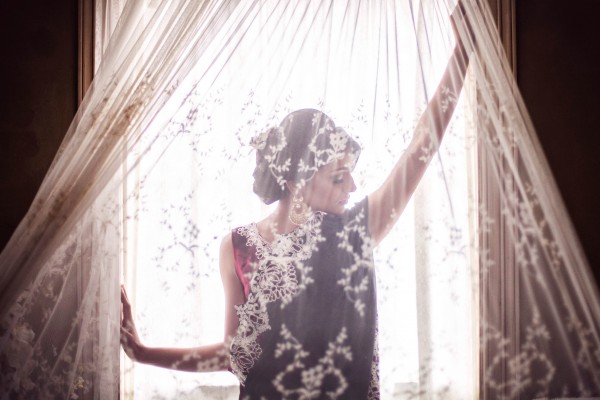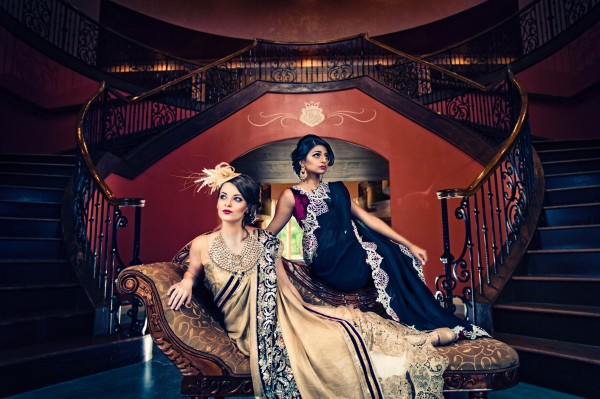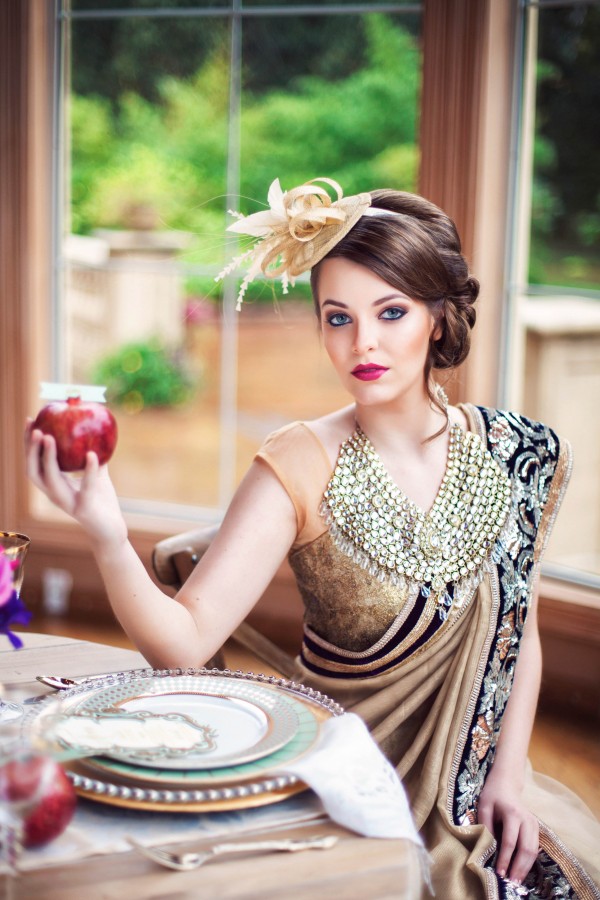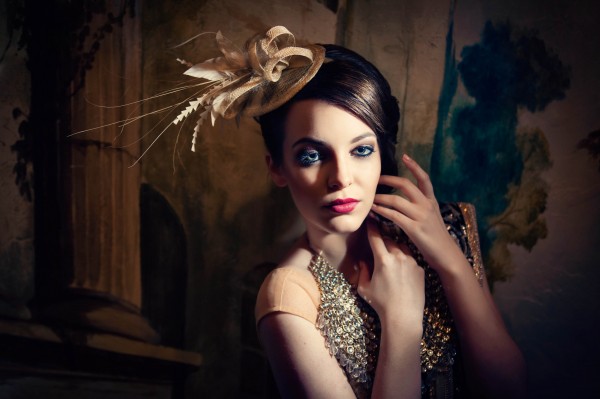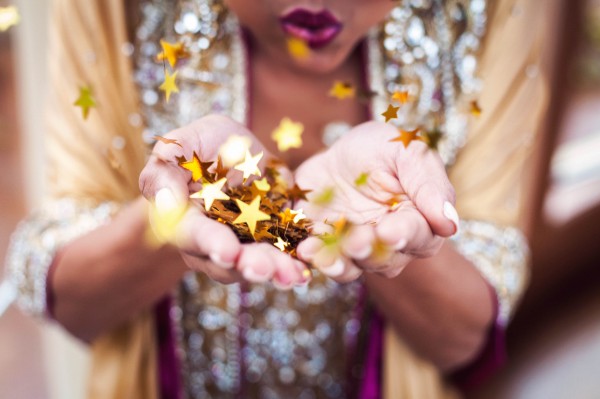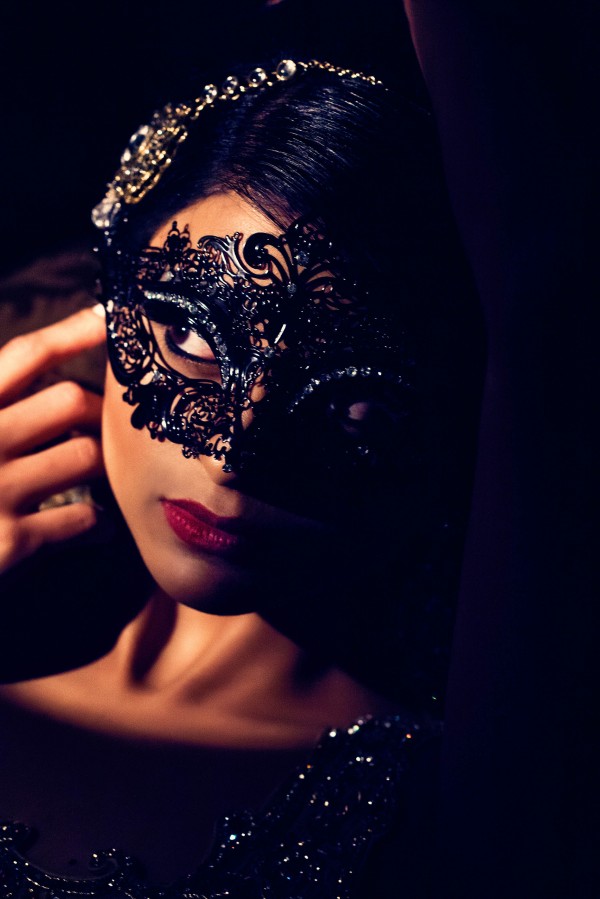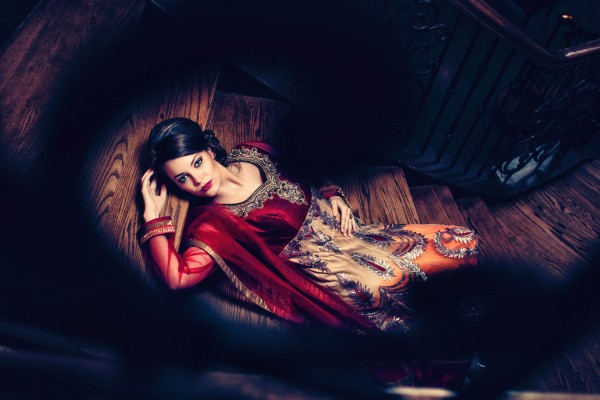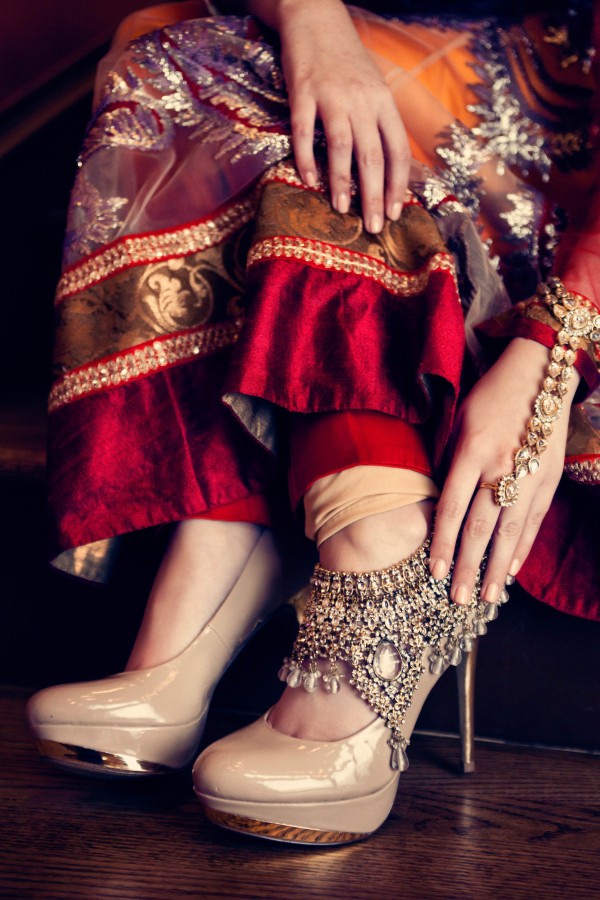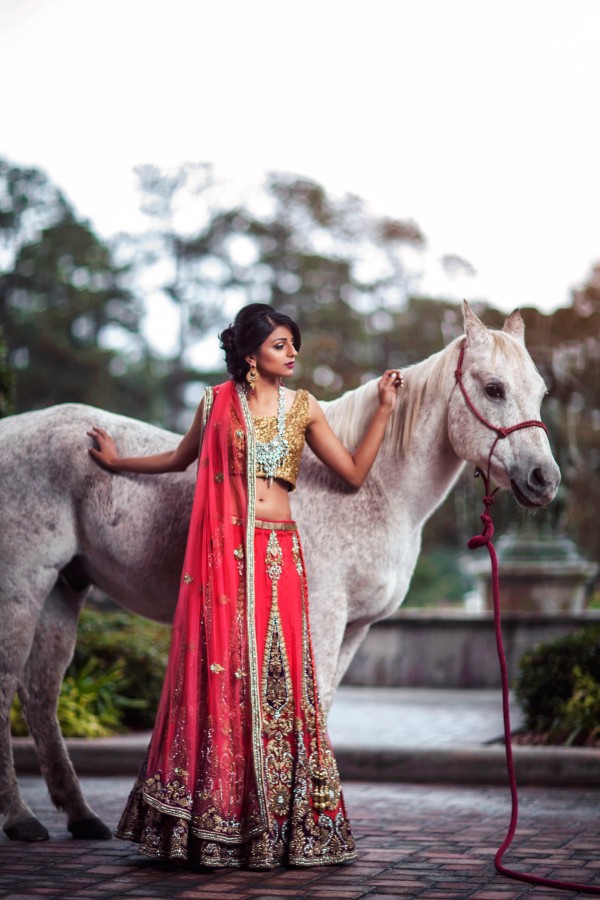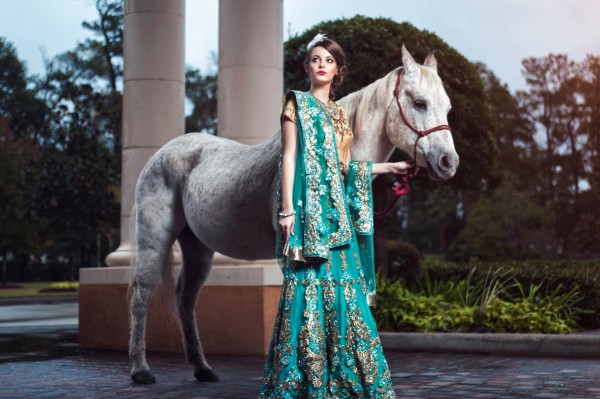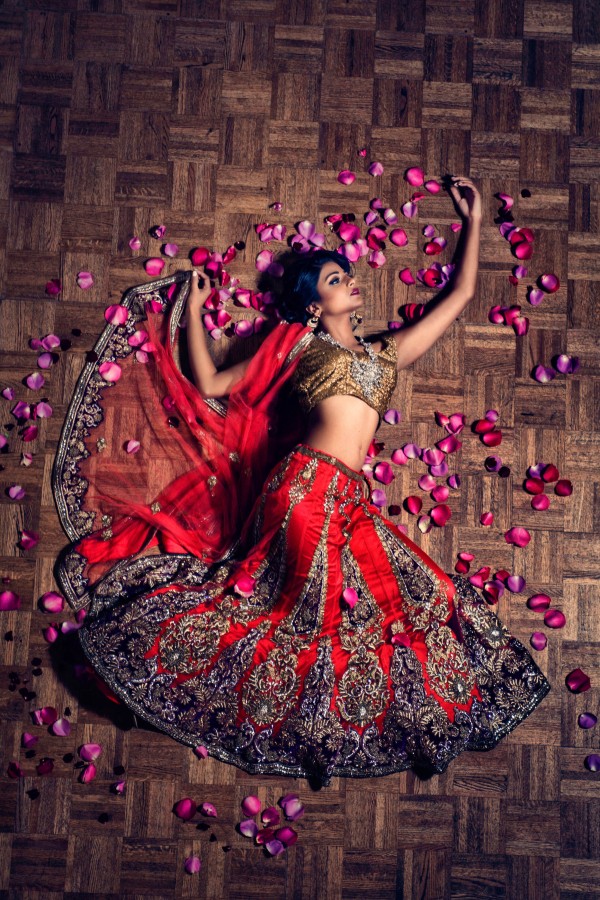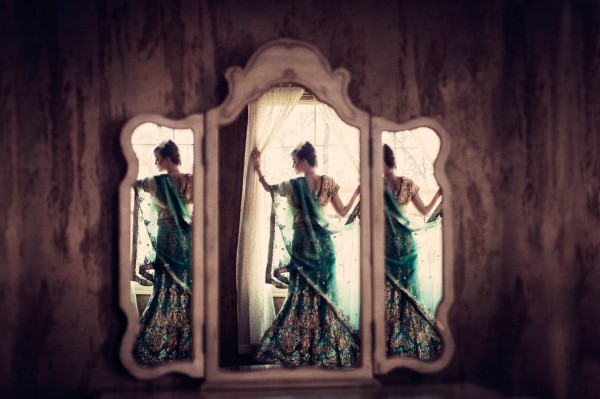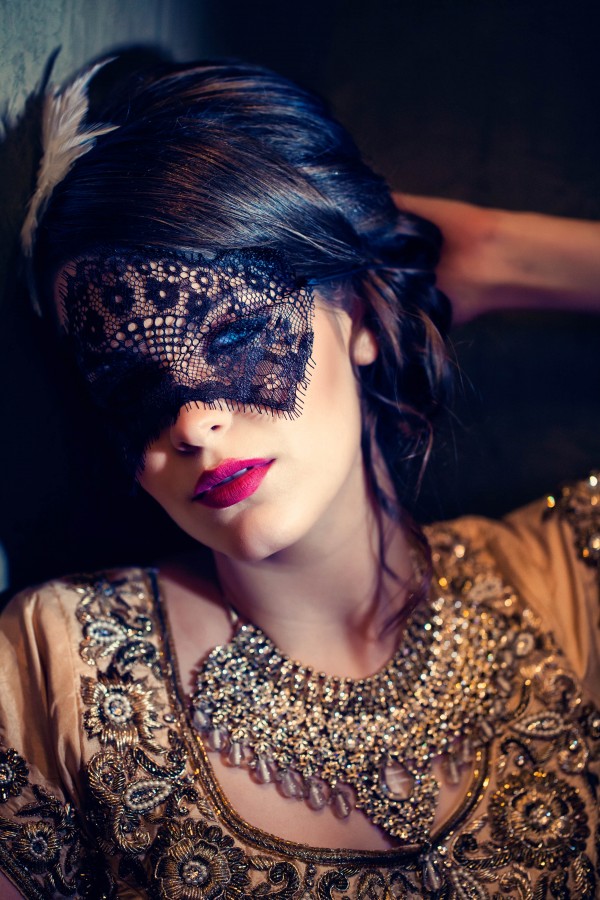 "I had such a blast working with the lovely Kairavi and Alison on this shoot. Top wardrobe stylist Sobi Qazi outfitted the girls in the most stunning bridal saris and lenghas. The jewelry she chose is jaw-droppingly beautiful! I fell in love with that headpiece and the black lace mask."
The opulent jewels, horse, and masks are straight from a Victorian dream. Thank you so much, Studio Uma, for letting us share your beautiful work! You can view Studio Uma's member portfolio here.
If you're looking for more Victorian inspired styled shoots, check out our Romantic Styled Shoot at Semple Mansion.
The Photo Shoot Team
Photography – Studio Uma
Event Coordinator & Design – Lion & Lamb Event Services
Wardrobe Stylist – Sobi Qazi
Venue – Chateau Polonez
Models – Alison Taylor & Kairavi Patel
Makeup & Hair – Inftinite Perfection by Soniya
Wardrobe – Almas Tejani Desi Couture
Decor Rental & Jewelry – Prashe Decor & Showroom
Hair Accessories – Eye Heart Me
Lace Mask – Miss S-A Headbands
Florist – Lexis Florist by Sue Habib
Linens – Over The Top Linen
Horse – Houston Wedding Horses – Sheila Mayo
Graphics & Paper Goods: Pintobean Creates
Dinnerware: A Finer Event