Following the route they bike to work, Molly and Ray took a tour of Vancouver via bicycle for their engagement photo session. Along the way, they stopped at Olla Flower Shop to buy a bouquet of pink peonies, Finch's Coffee for a yummy bite to eat, and finally ended their journey at Crab Park for an intimate picnic. We're in love with their unique, personal, and charming spin on a traditional engagement photo shoot. Of course, their faithful photographer, Kaoverii from Hera Films, was there to record their sweet adventure.
P.S. – How cute are Molly's sandals and aqua sundress? Paired with a pop of red lipstick, we think she's got the perfect look for a summer picnic. Of course, we can't ignore Ray's super rad floral print shorts. This couple is stylin'.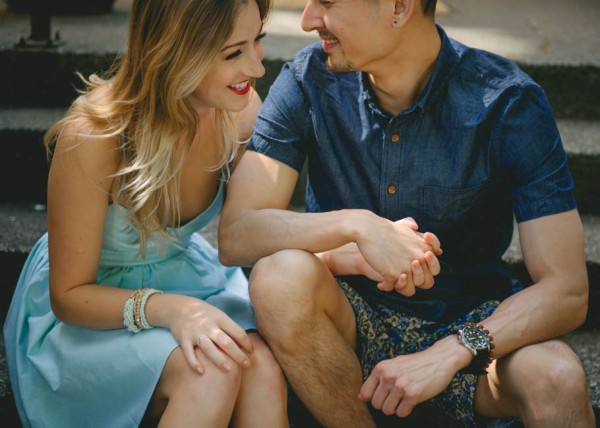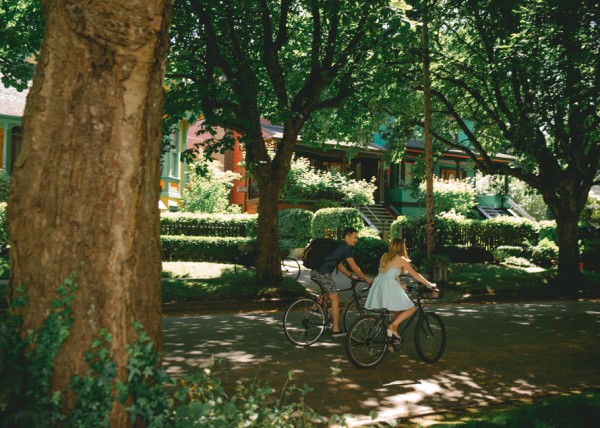 "We started our shoot on W 10th Ave and Manitoba, I believe. This is the route Ray and I take to bike commute to work, and it's just so beautiful with the overgrown tree canopy and restored heritage homes. We wanted to be on bikes since it's our favorite way to get around the city, and just a normal thing we like to do for dates. We first stopped off at Olla flower shop to buy some gorgeous peonies…"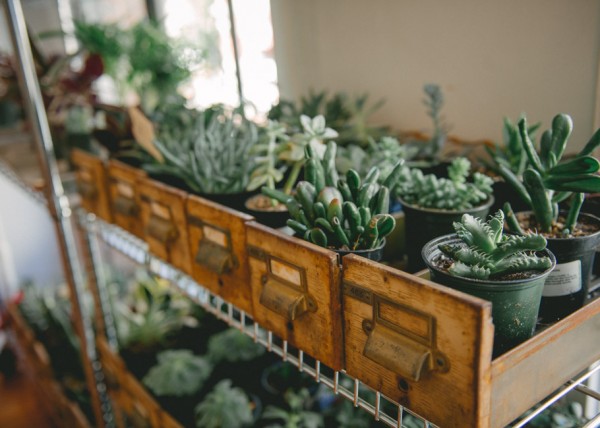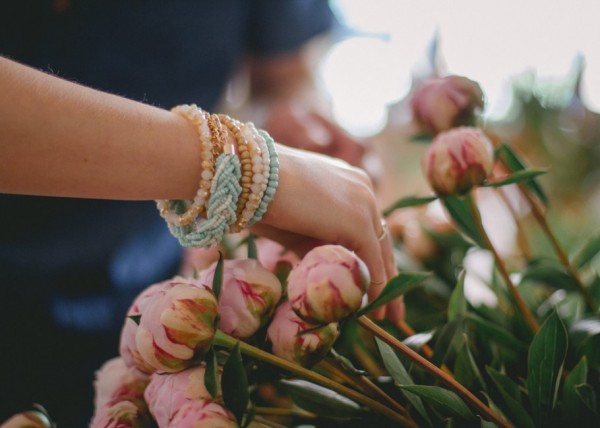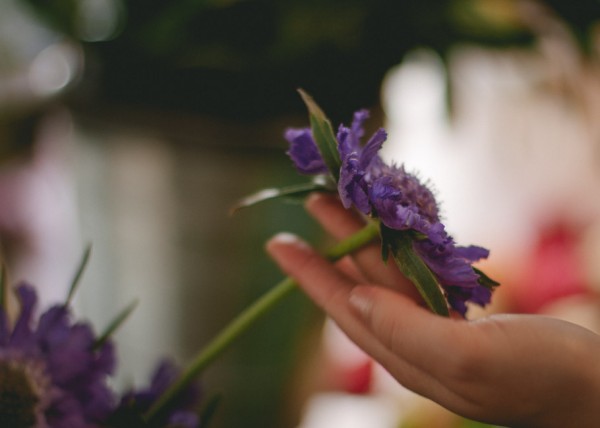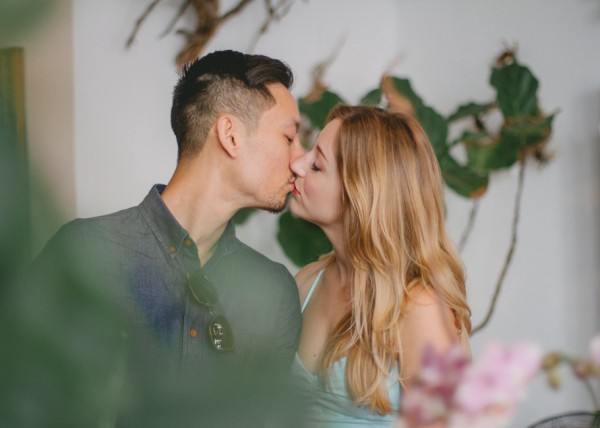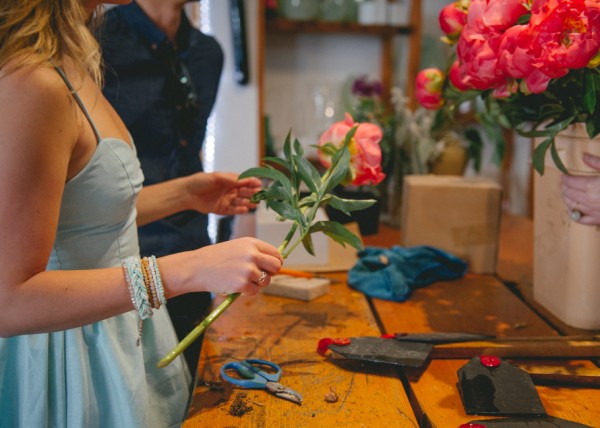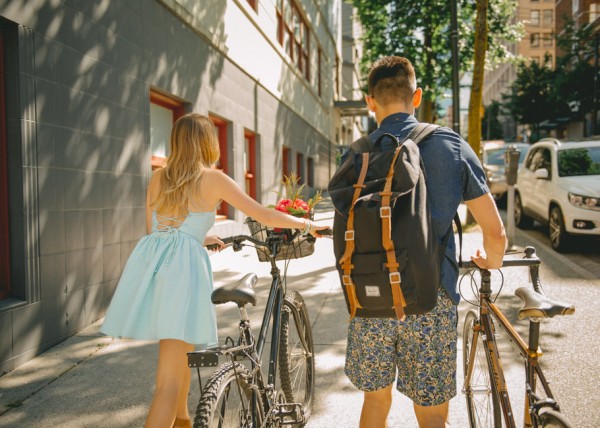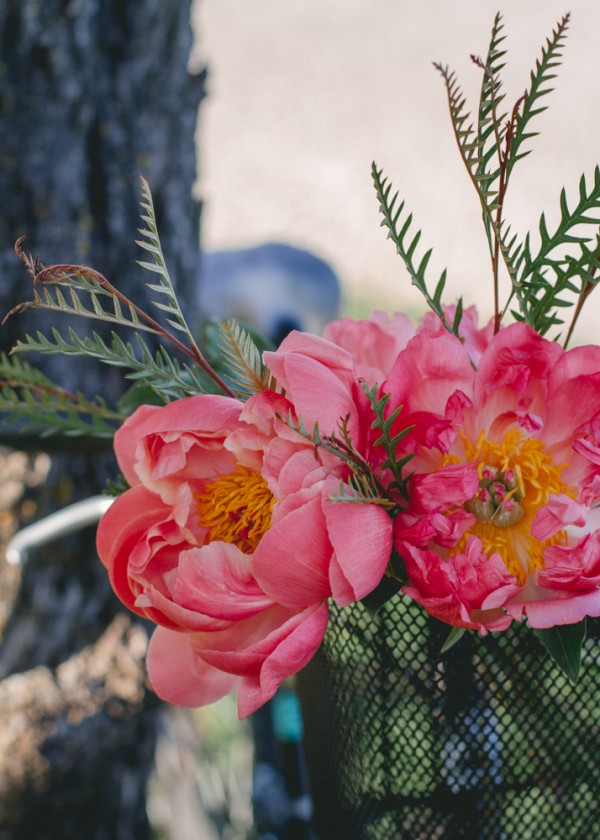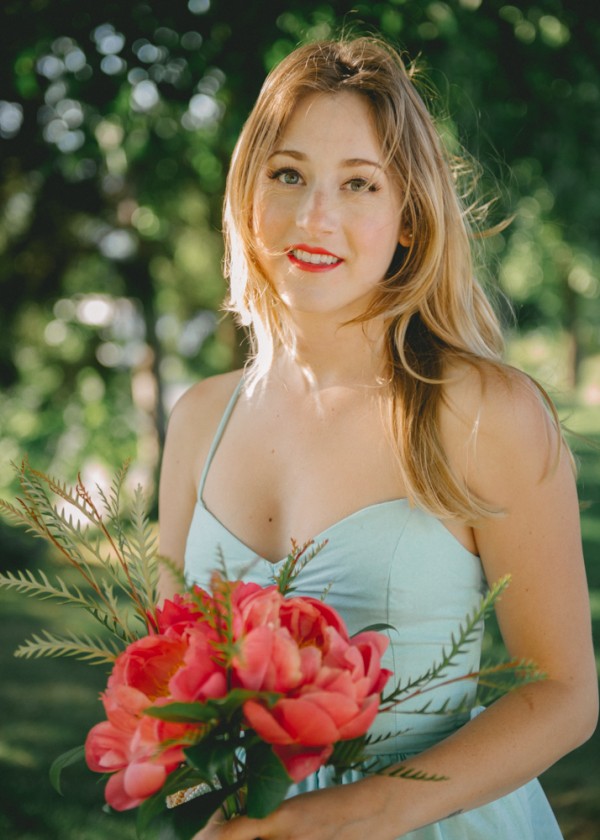 "Then we stopped at Finch's Coffee Shop for sandwiches…"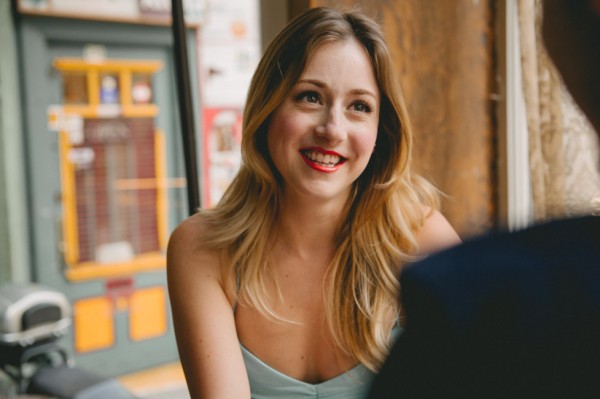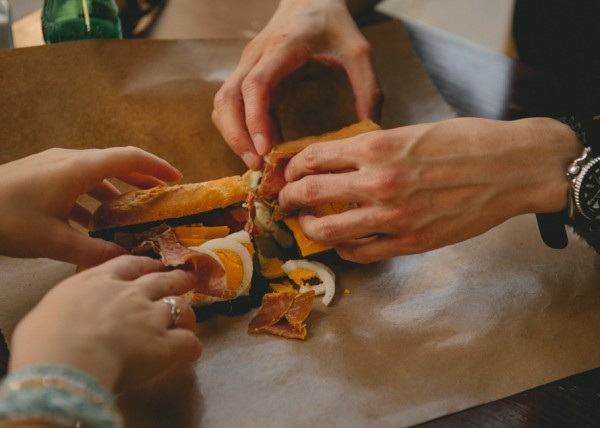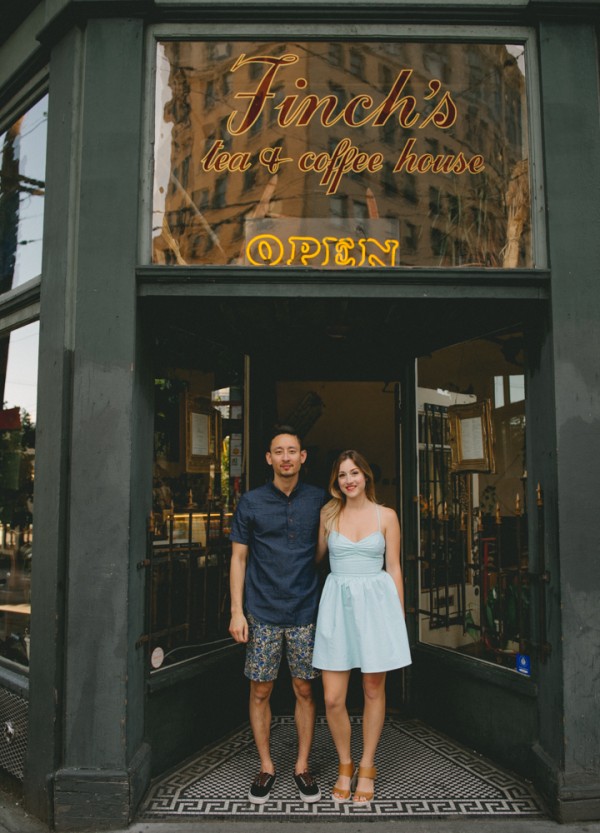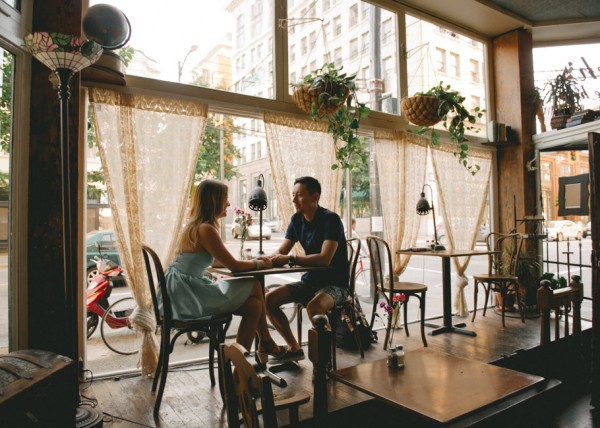 "And finally we headed down to Crab Park to relax and enjoy the stunning views…"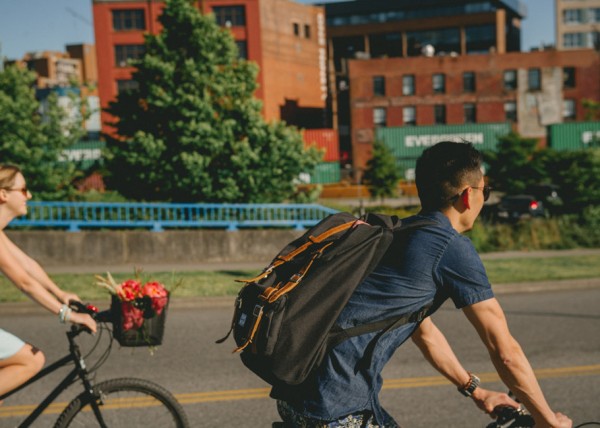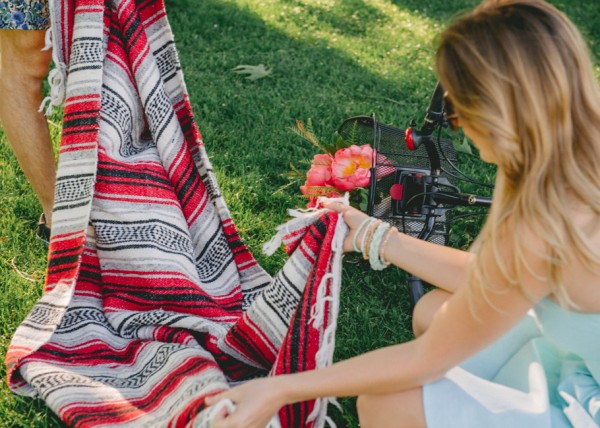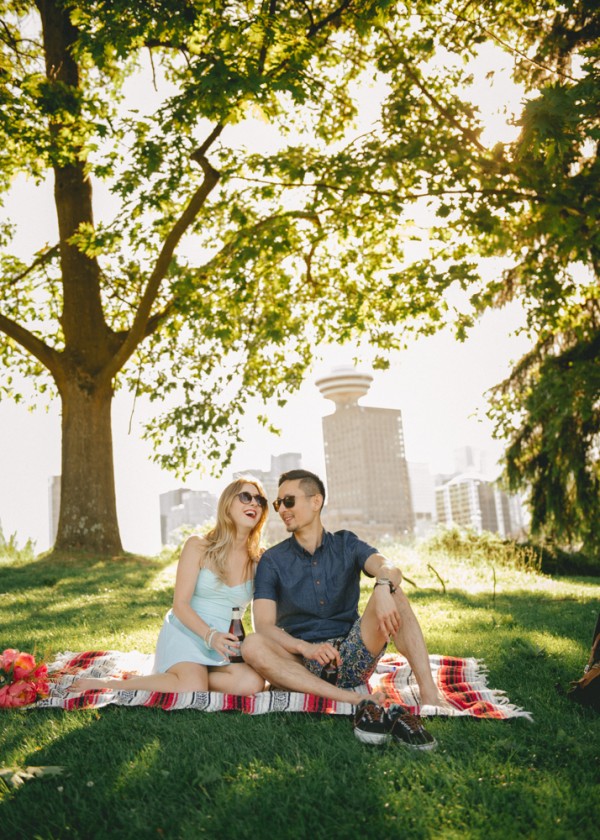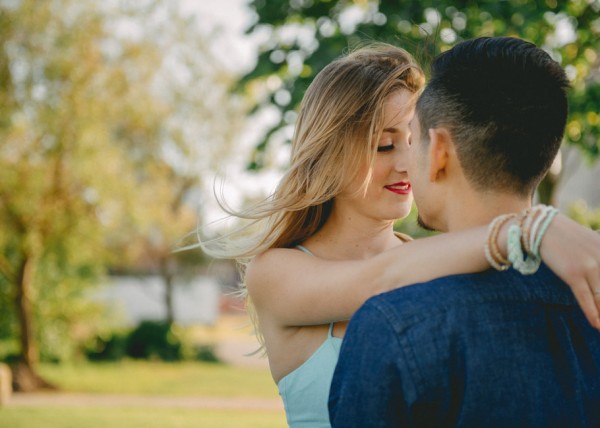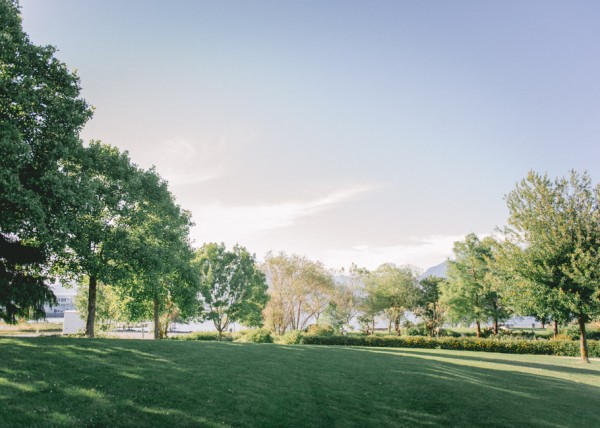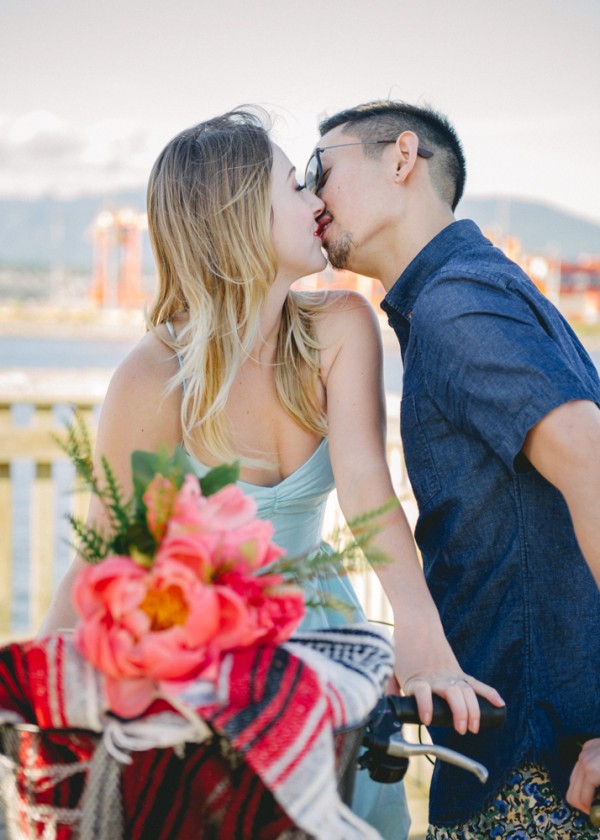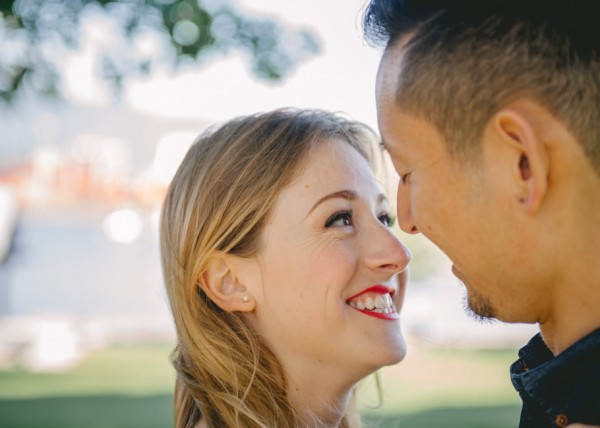 A big thanks to Molly and Ray for letting us share their adorable photo session. We wish you both the best and can't wait to see the wedding photos!
Another thank you to the professionals and businesses that made their day happen:
Hera Films – Photography
Lily Lin MUA – Makeup
Olla Flower Shop – Those delightful peonies
Finch's Coffee Shop – Those scrumptious sandwiches