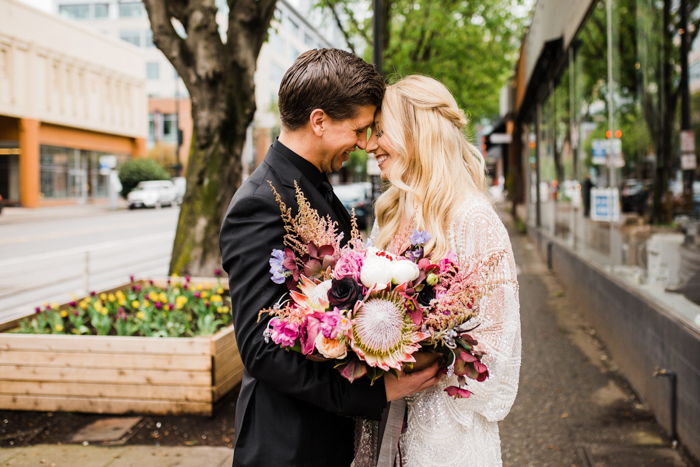 When this wedding planner/floral designer bride planned her own wedding at MadArt Studio in downtown Seattle, she brought boho vibes with a touch of romance that was as unique as it was stunning. Allie and Jesse chose the art gallery venue because it was a blank canvas on which they could make their mark, and did they ever! They added seasonal blooms, pampas grass, a handmade hexagonal ceremony backdrop, black linens, a pink and gold accents to the space that gave it a totally distinct, fun-loving look. They also indulged in a champagne tower unity ceremony, two confetti drops, and a delicious display of donuts from Top Pot Doughnuts. Allie and Jesse truly made their wedding day a party from beginning to end, and Amy Galbraith Photography could not have captured it all more perfectly!
The Couple:
Allie and Jesse
The Wedding:
MadArt Studio, Seattle, Washington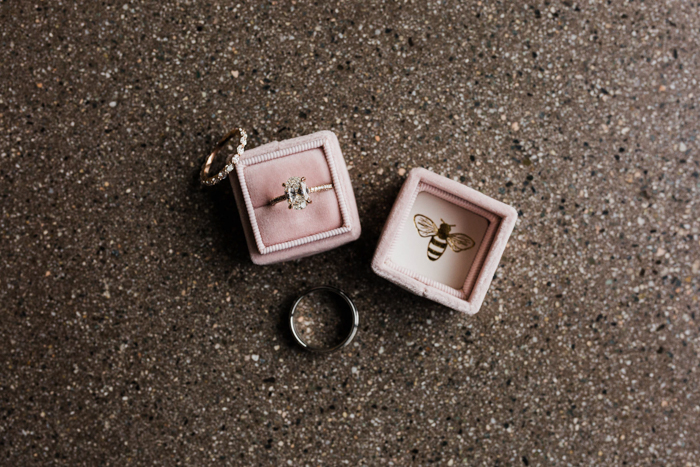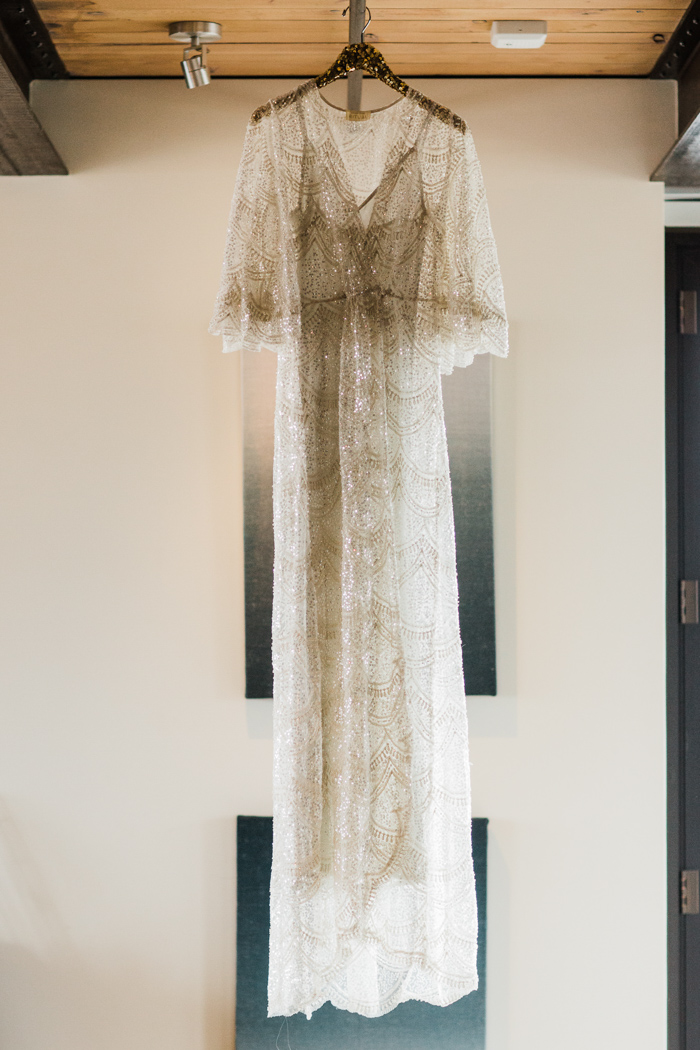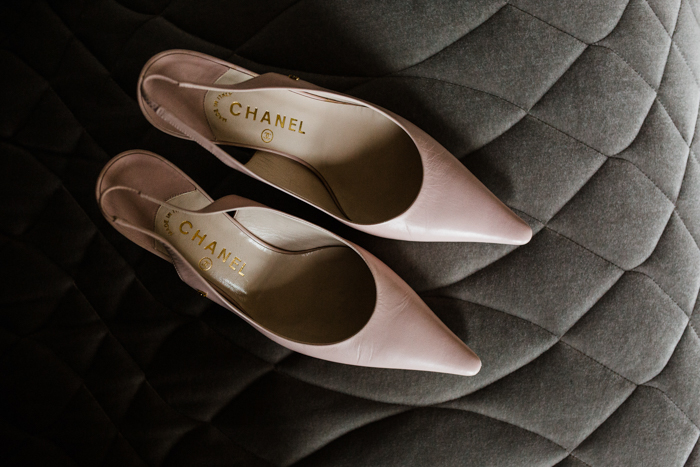 The most important thing for us was that our wedding felt like us. Everyone that knows us knows we love, love. From the moment our guests walked in we wanted them to feel like they were at Allie & Jesse's wedding. We wanted our guests to experience the great love we have for each other and for all of them. As an event planner, I wanted there to be personal touches throughout the evening that would wow our guests. I wanted them to say multiple times throughout the event, "Wow, I have never seen that at a wedding!"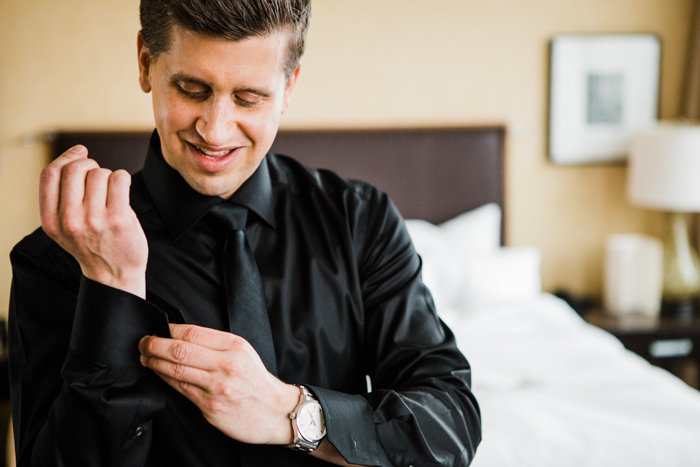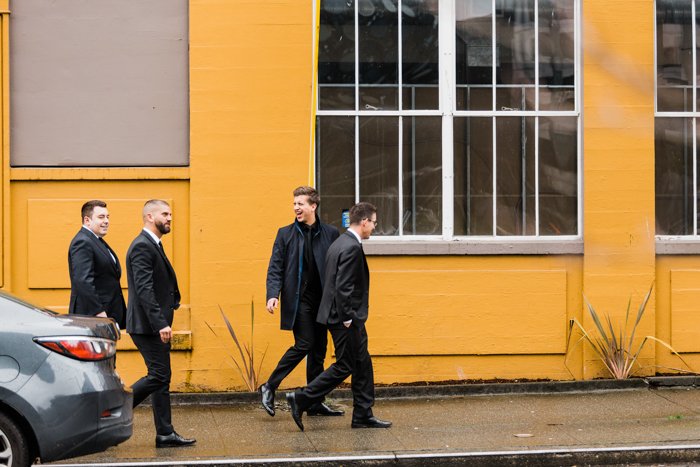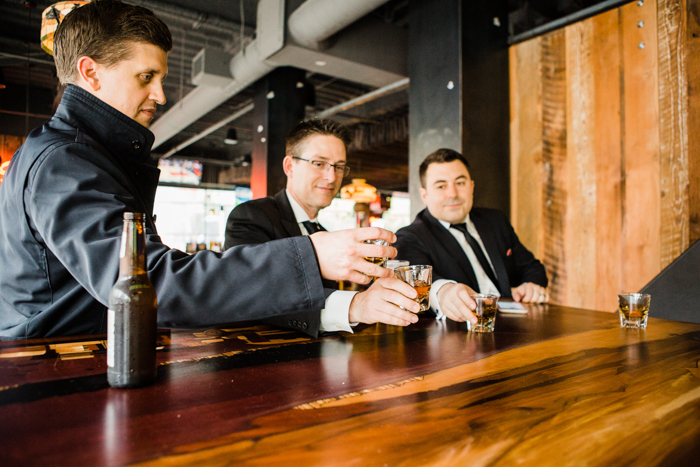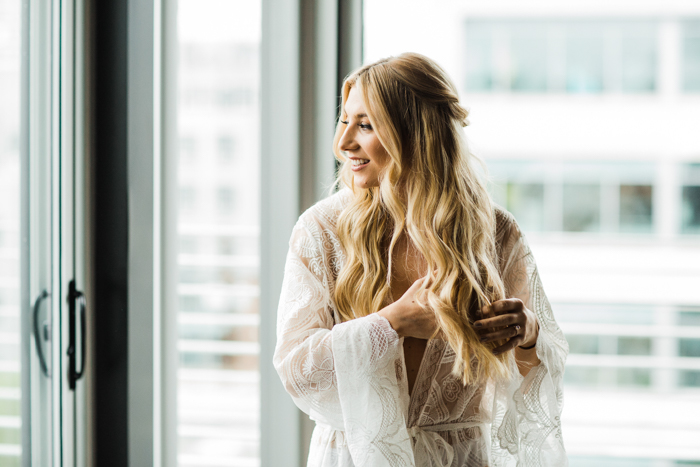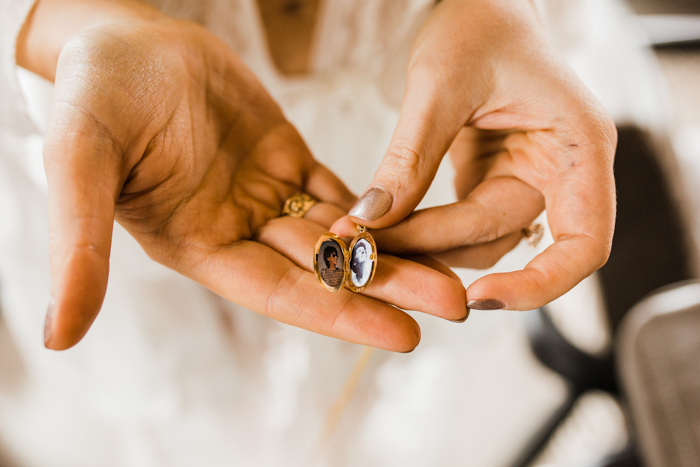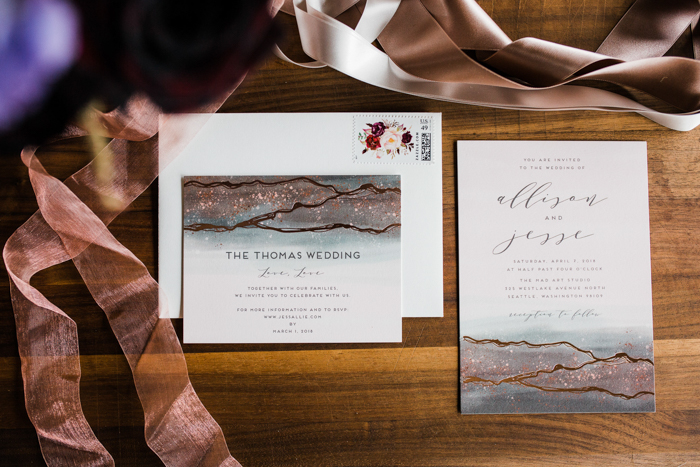 Both of us really were looking forward to our first look. I joked for months with Jesse, telling him that my dress was black or had a huge skirt. He knew I was working with a designer and said he didn't believe me, but I knew he was nervous. I assured him that the dress was a match for my personality. When he saw me for the first time he said I looked beautiful and that the dress was perfect. He knows how much I love sparkle and sequins so I knew he would like it.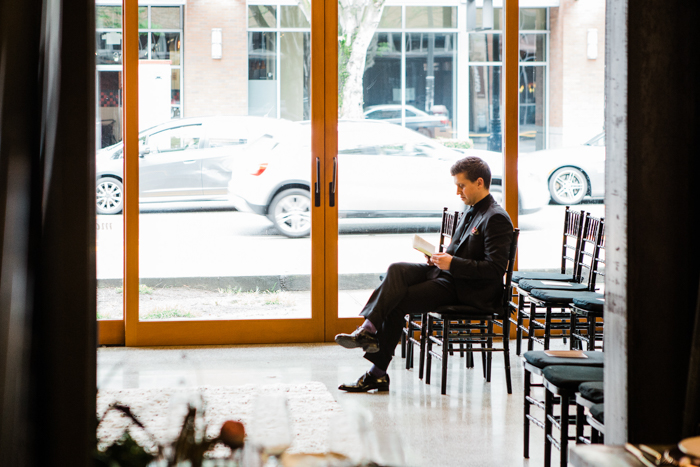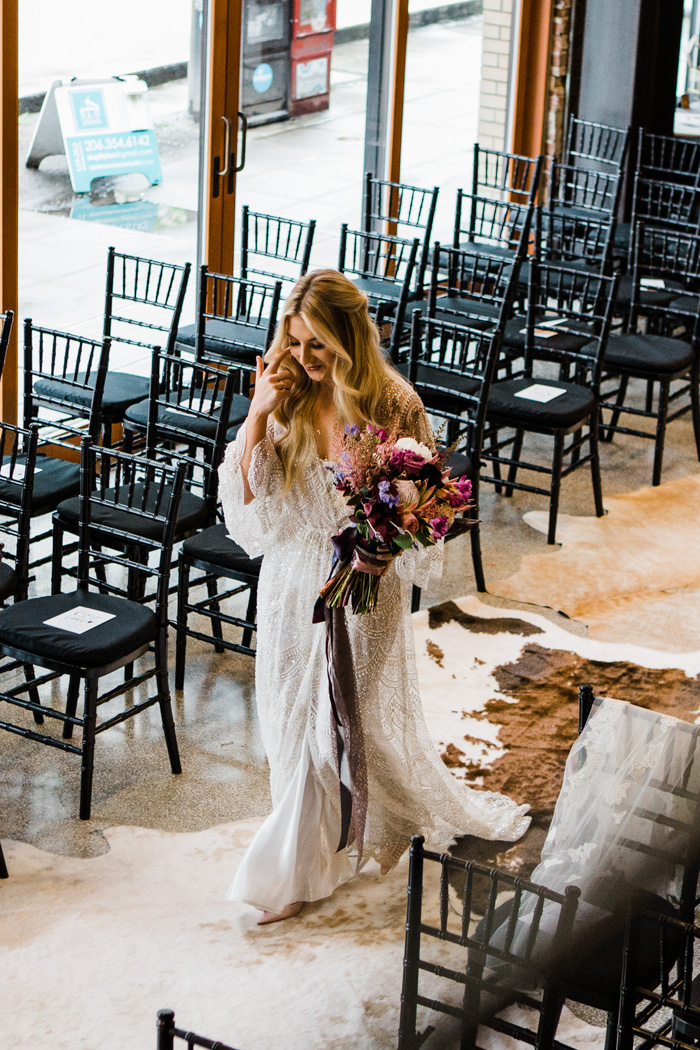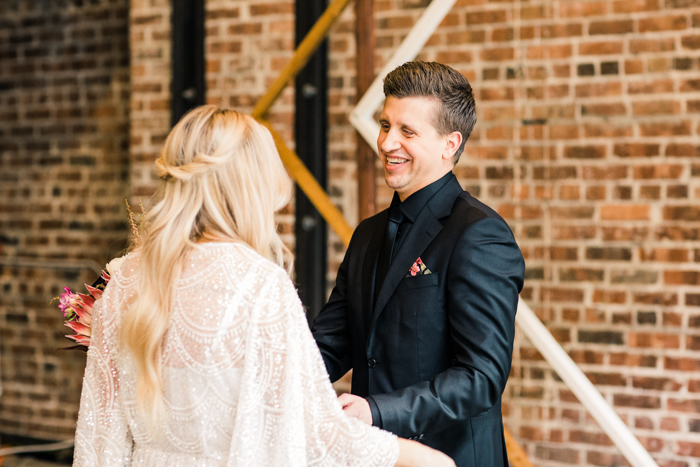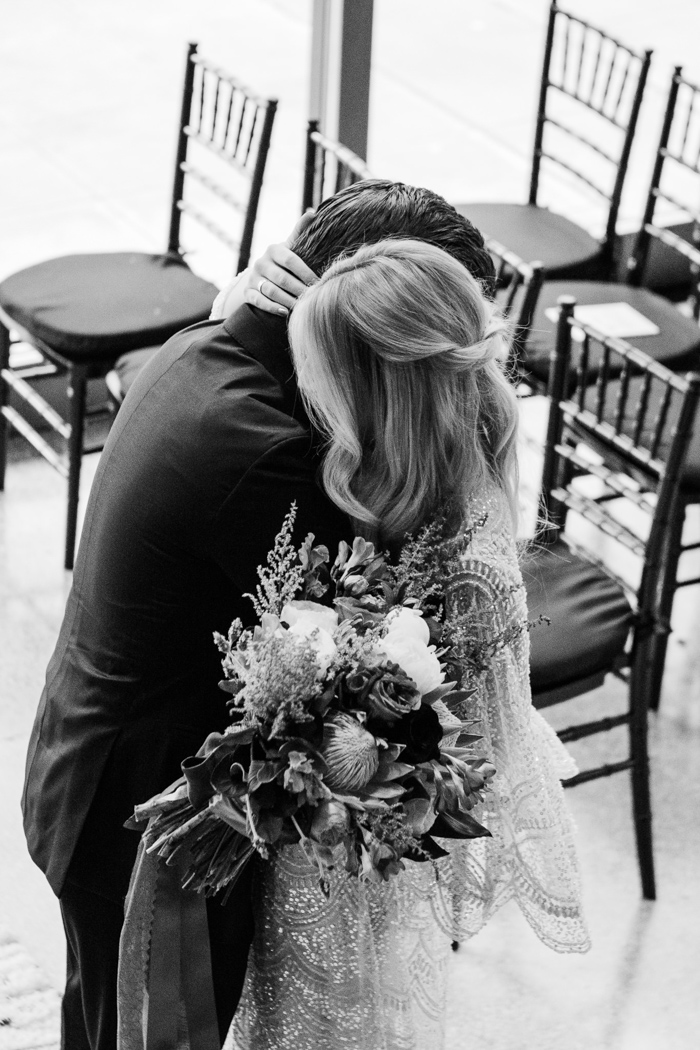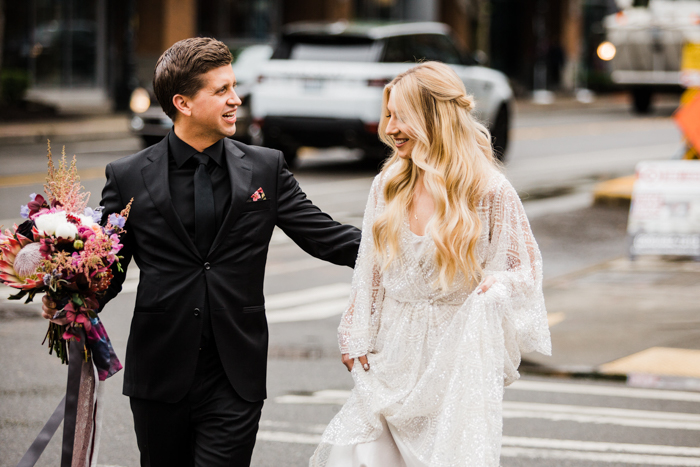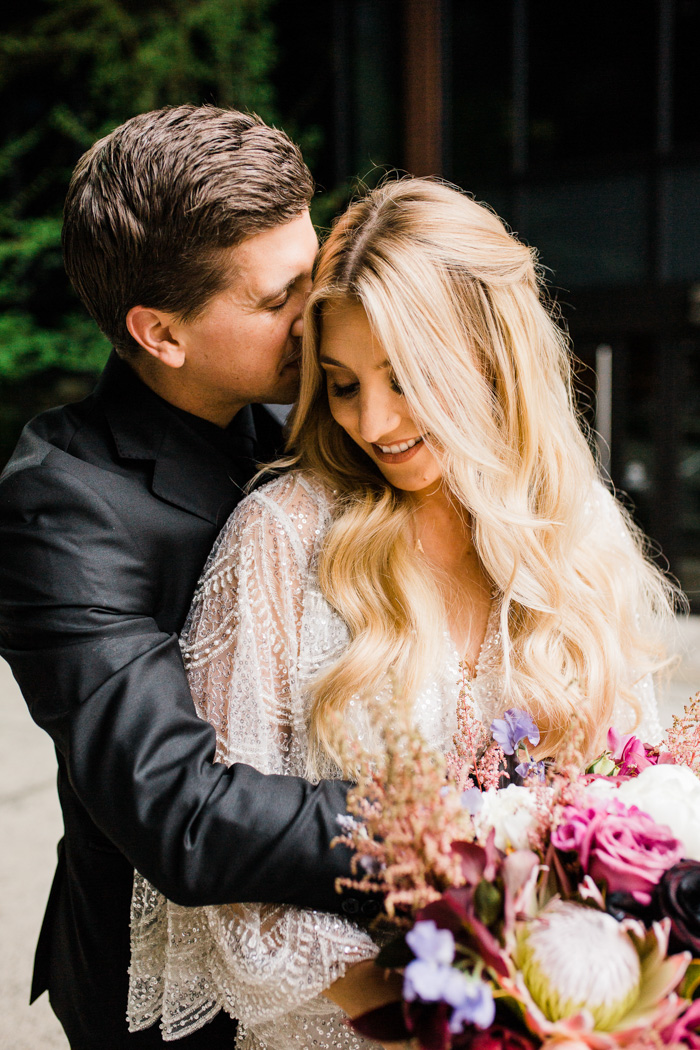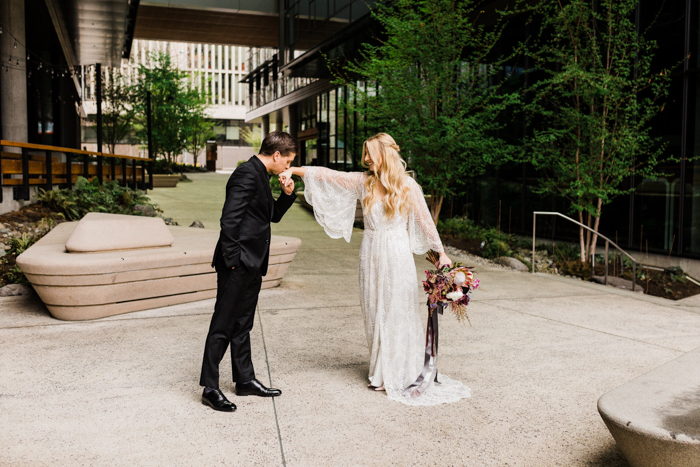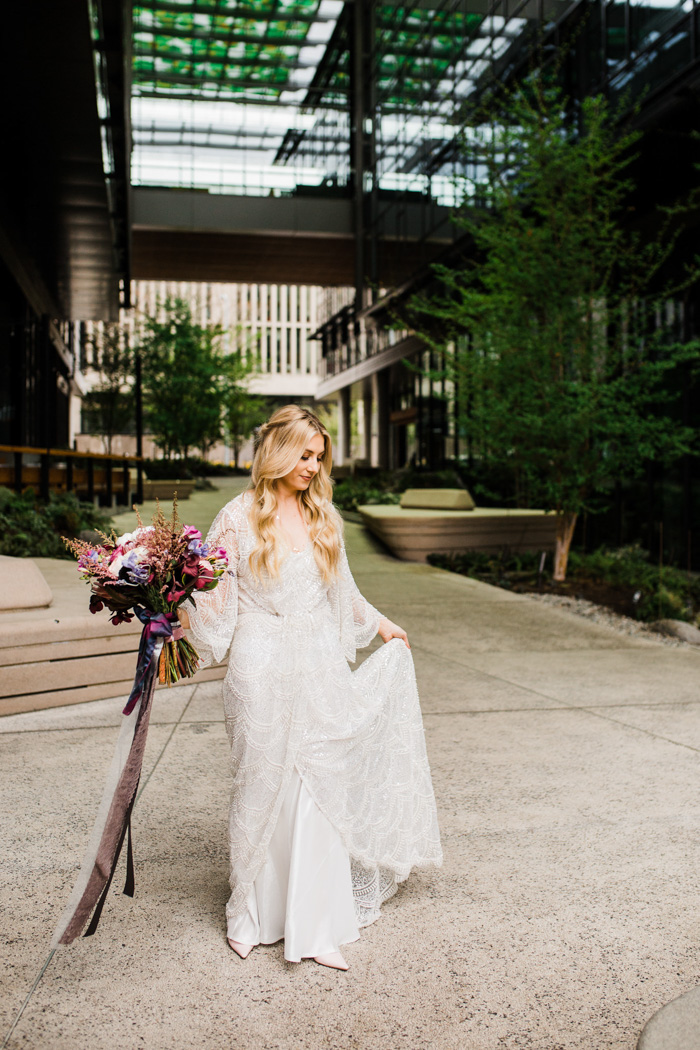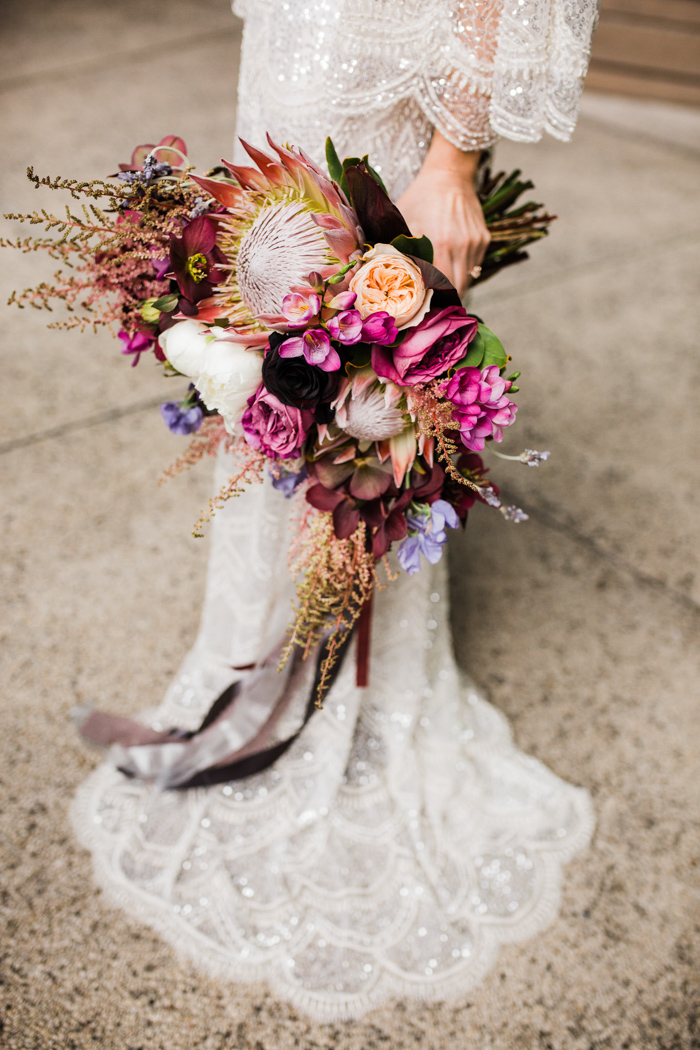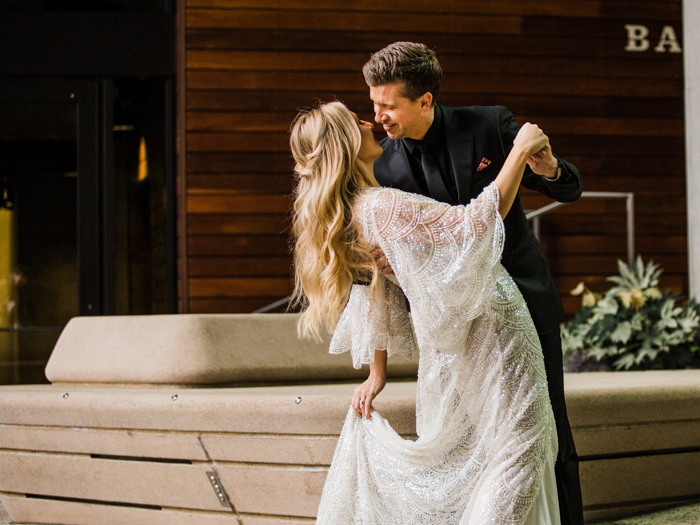 Make your wedding your own. From your look to your food, choose things that make you both happy! Your guests will appreciate it so much when they know that everything was chosen from the heart and are things you love. If you both love macaroni and cheese, then have macaroni and cheese for dinner. If you want your brother to be a bridesmaid, go for it. There are no rules for weddings anymore! For us, I love confetti and having a confetti drop was very important to us. It made the event feel like a crazy fun party and everyone loved it.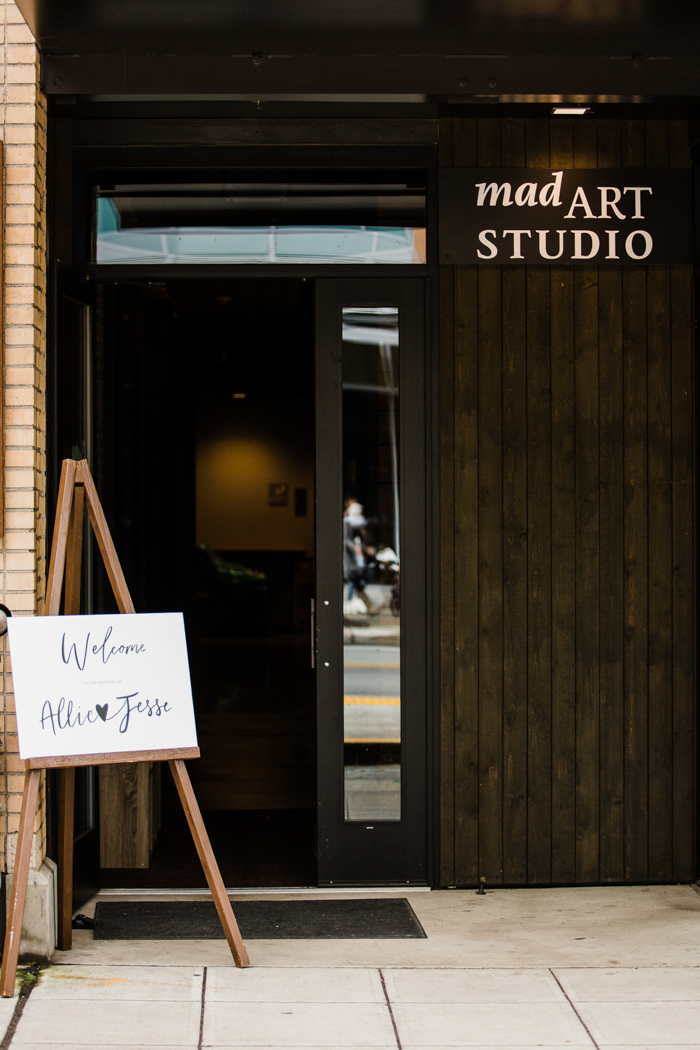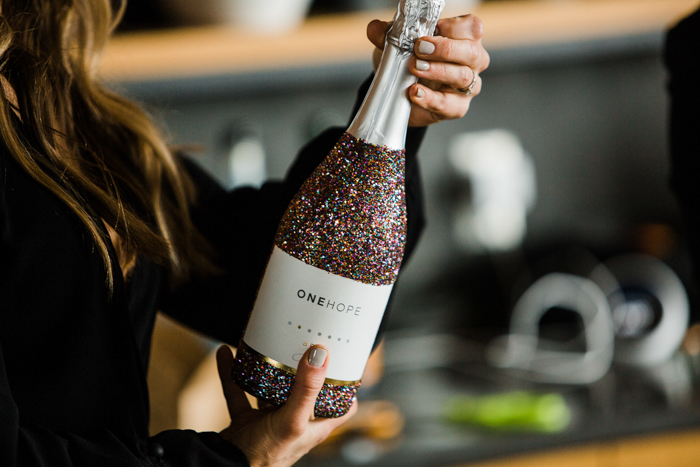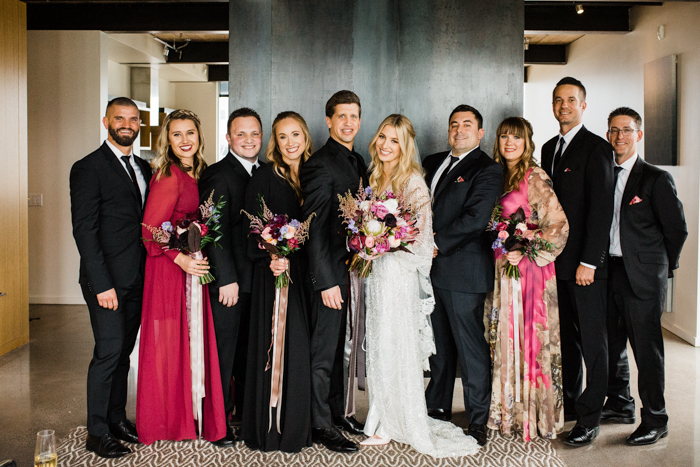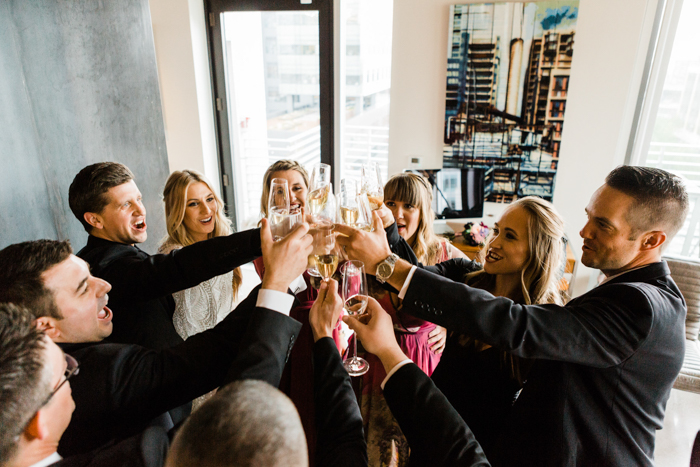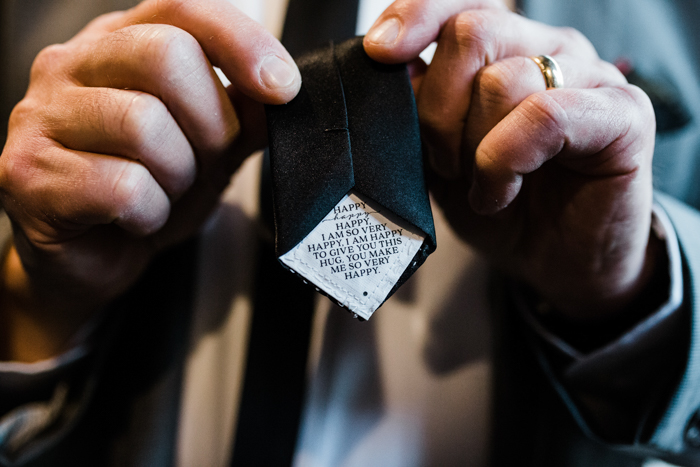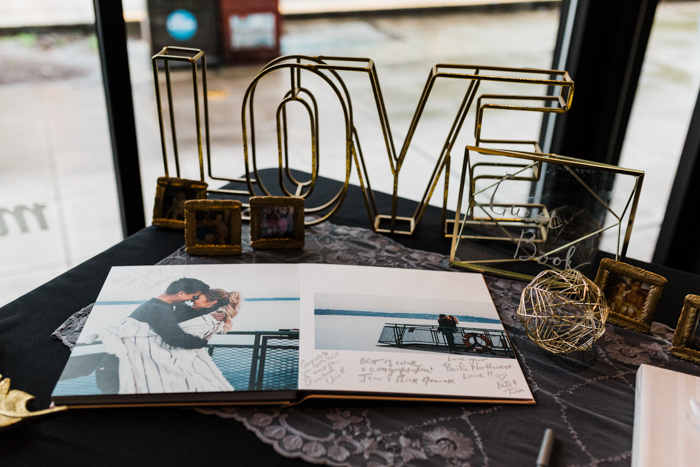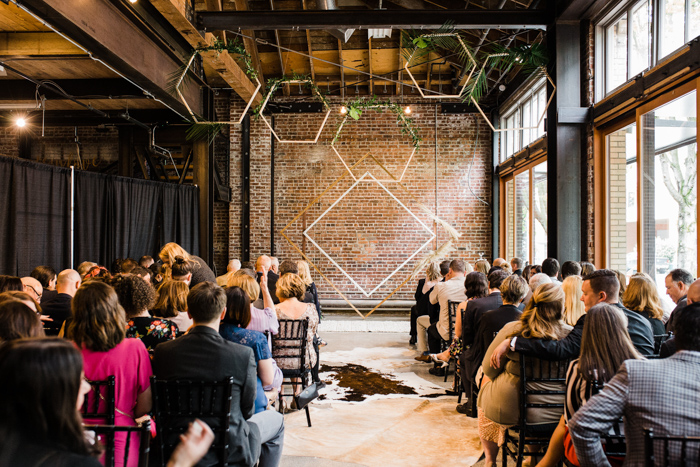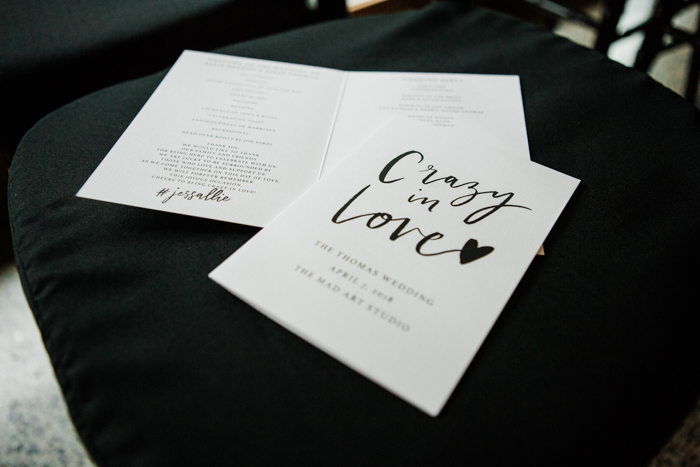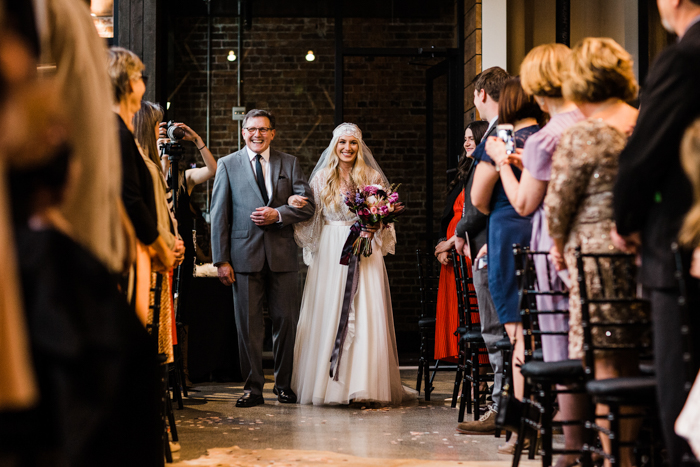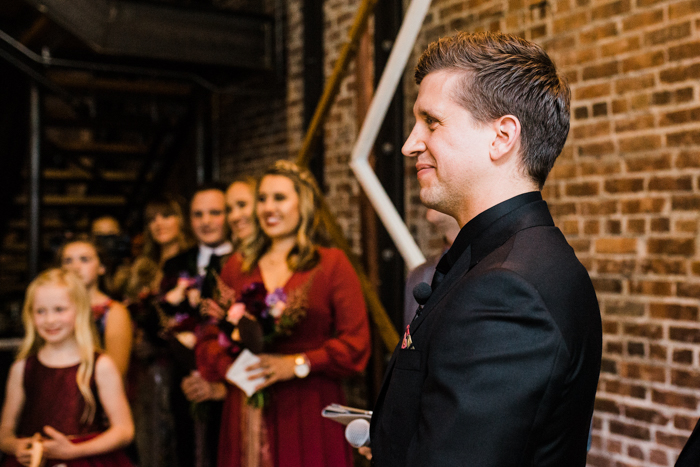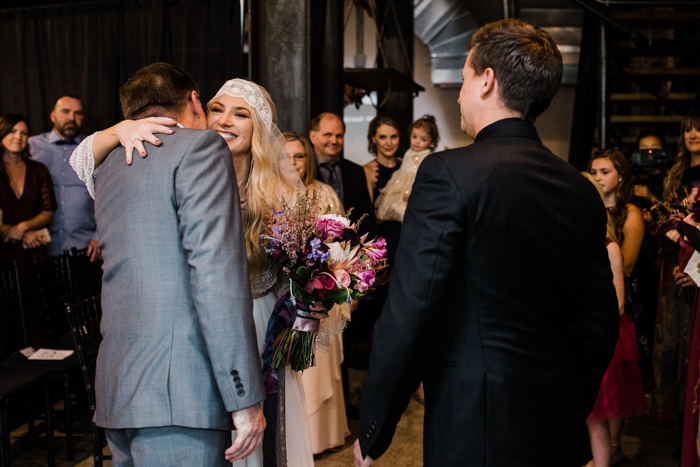 Our unity item was a champagne tower! We wanted our guests to feel taken care of and a part of our ceremony. After we poured our champagne tower, it was passed out to all of our guests, while Brandi Carlile's, "The Story" played after our mom's read the lyrics to the song.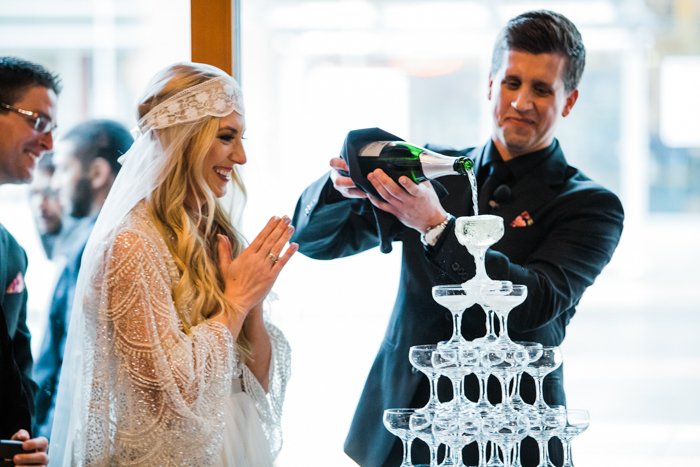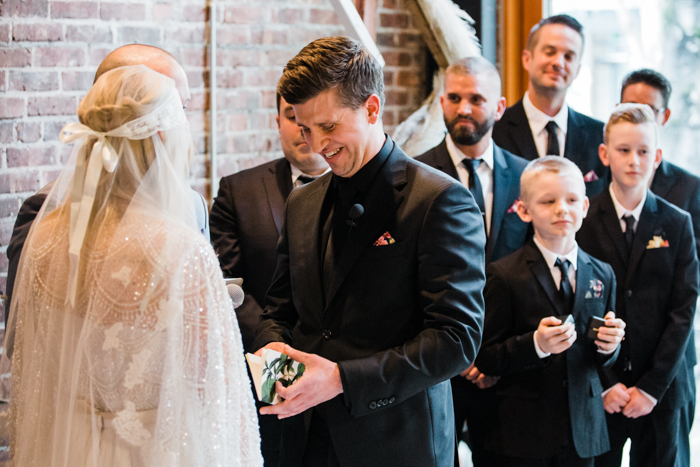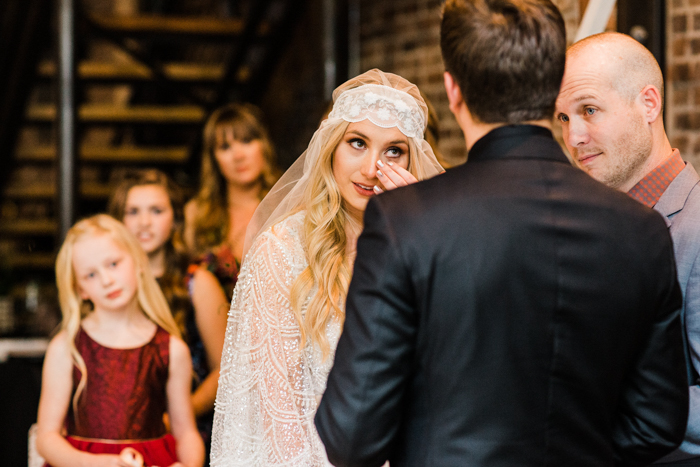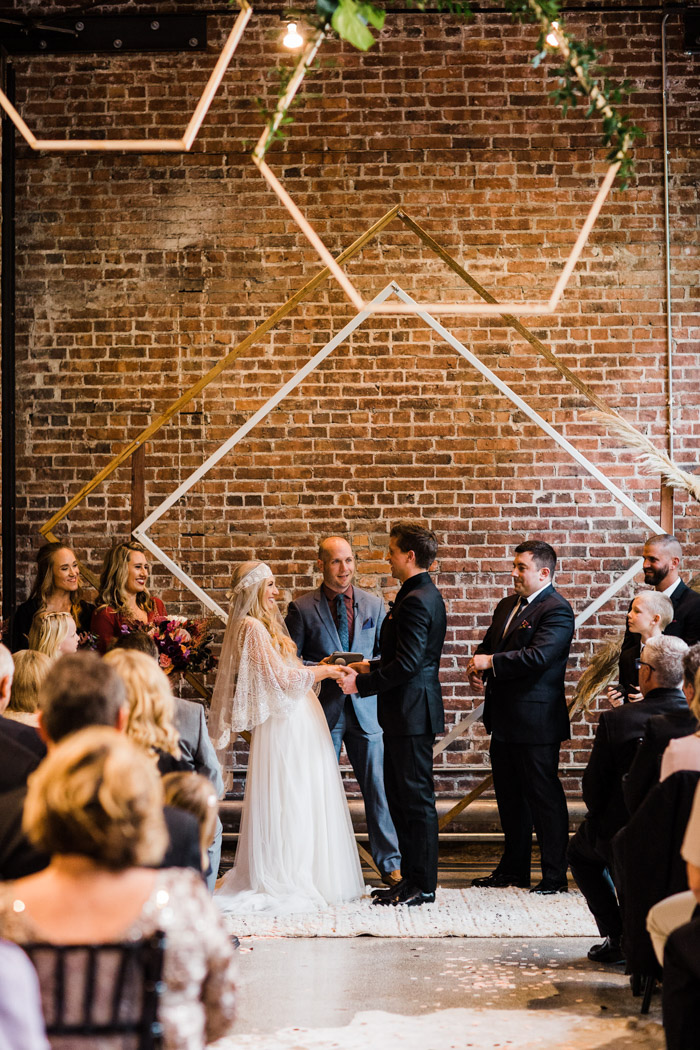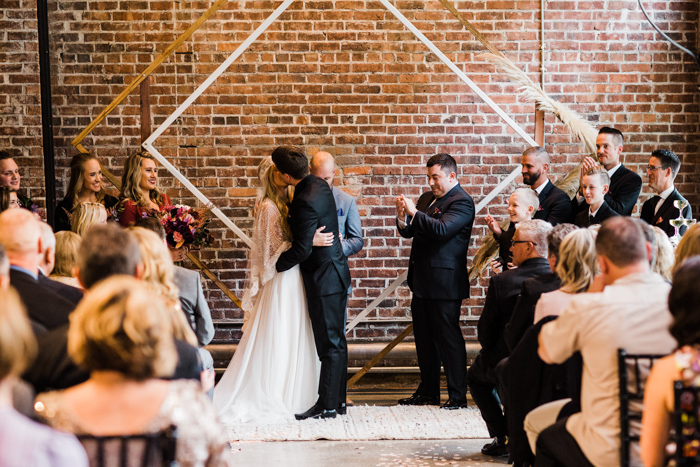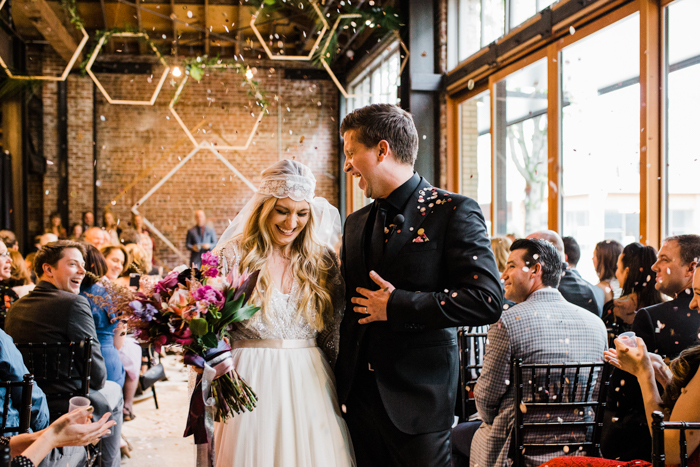 We wanted to get married in the city. I came across this venue, which is an art gallery throughout the year, and you can rent it in between art installations. It was a beautiful blank space with great light and I fell in love. The icing on the cake? Its cross street is Thomas, which is our last name.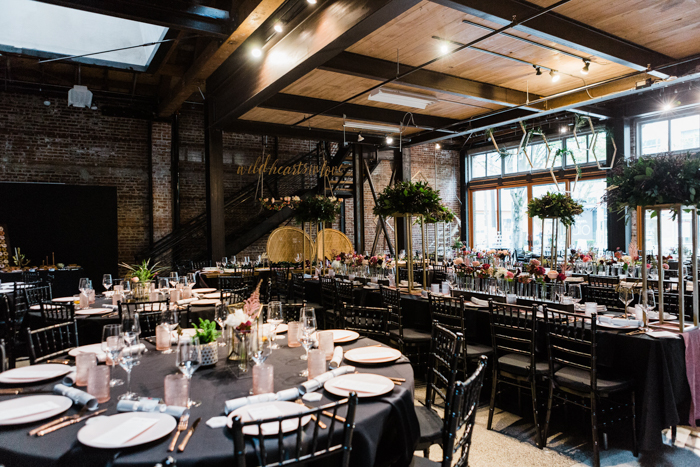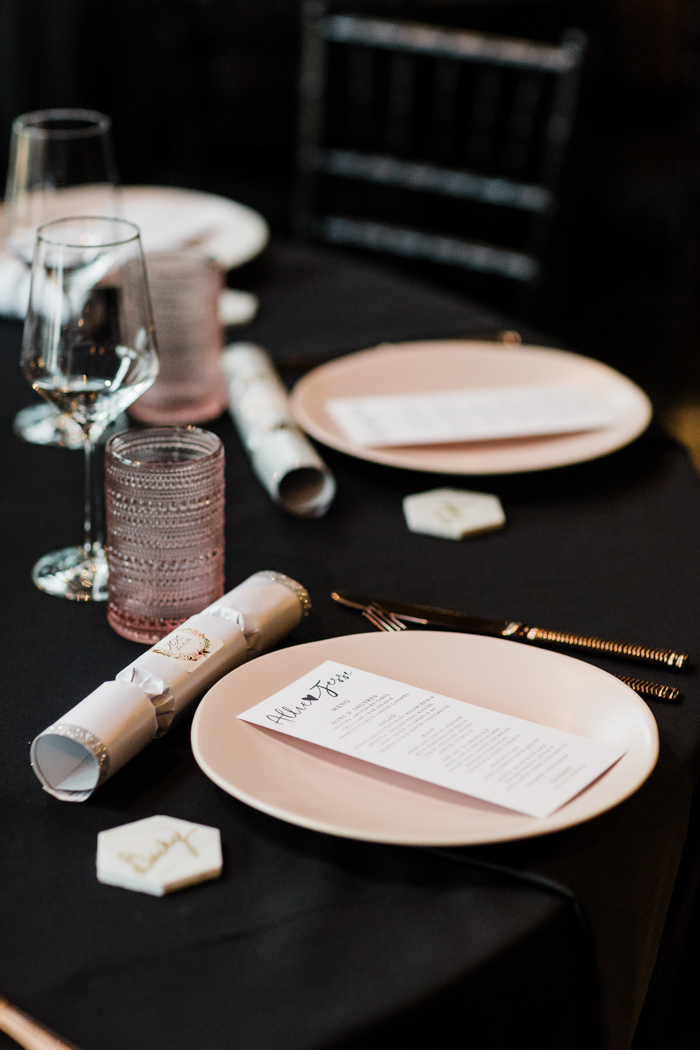 As a floral designer, I knew that I wanted to go with floral that was in season and went with the boho vibe. Incorporating deep purples and mauve with the giant protea gave us the feel we were looking for. Incorporating the pampas grass on our ceremony backdrop helped us tie in the boho feel throughout our day.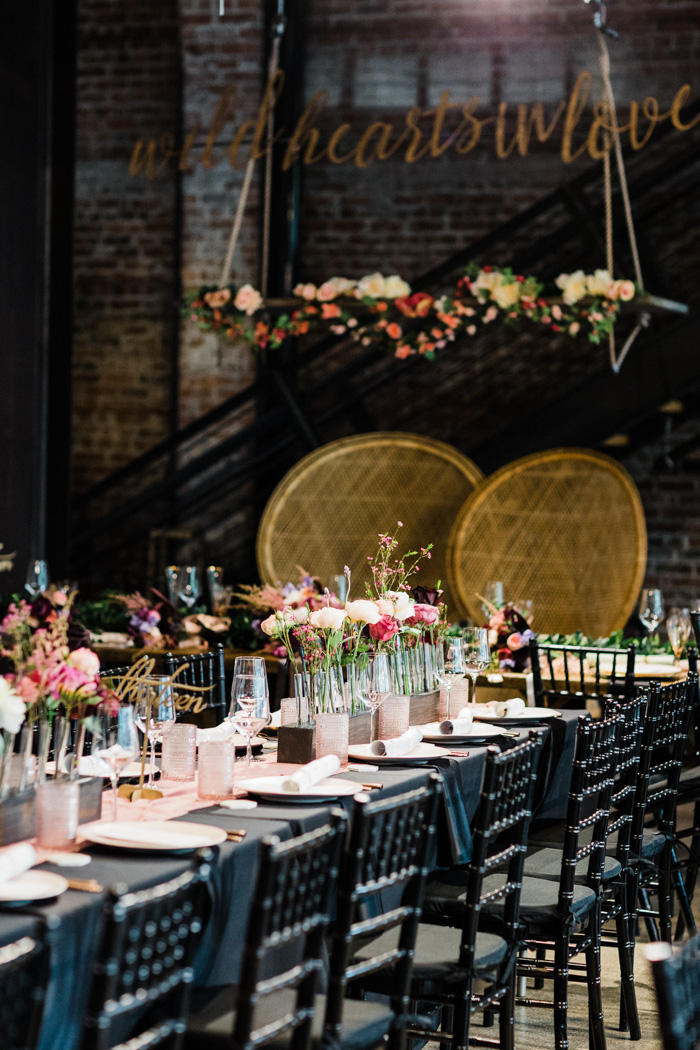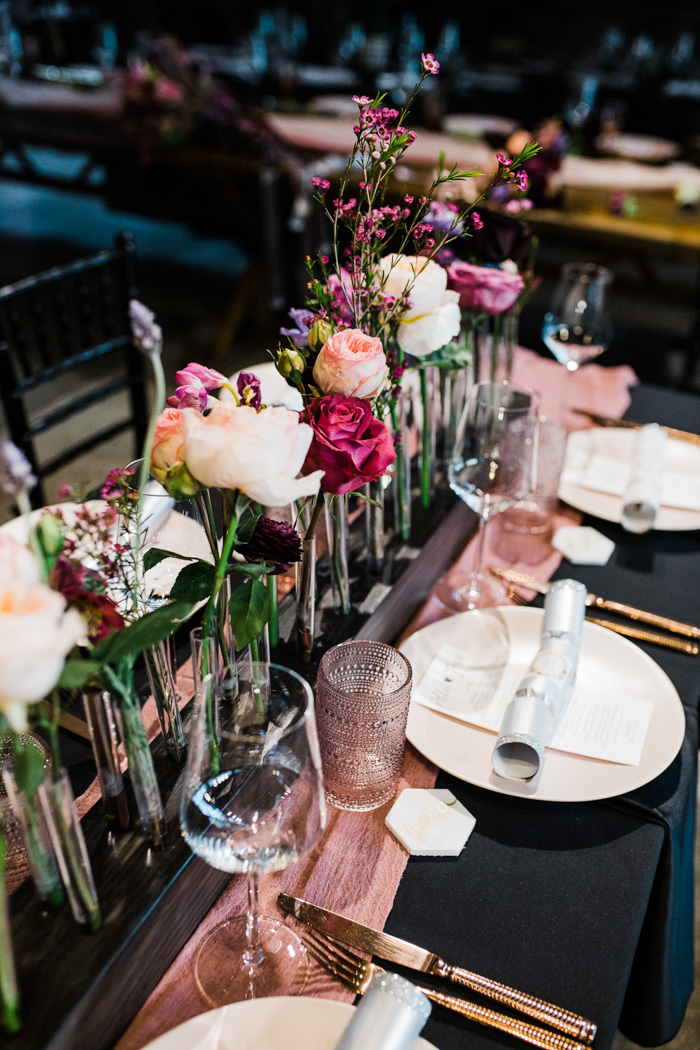 We gave out party poppers. Holidays at my grandma's house were very special and they always started with party poppers. We wanted to share this tradition with our guests in honor of my grandma not being there.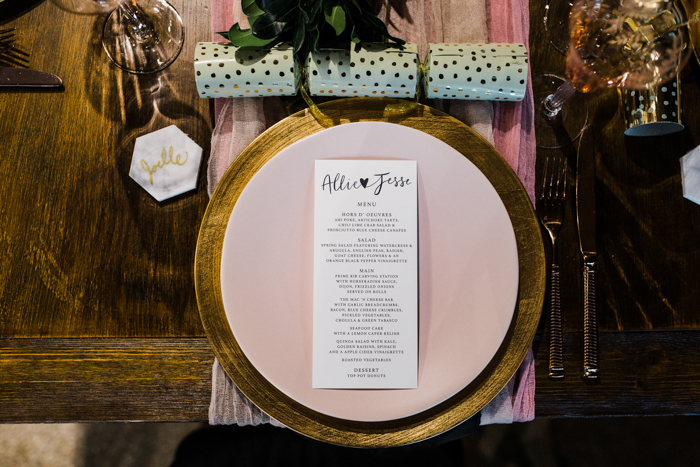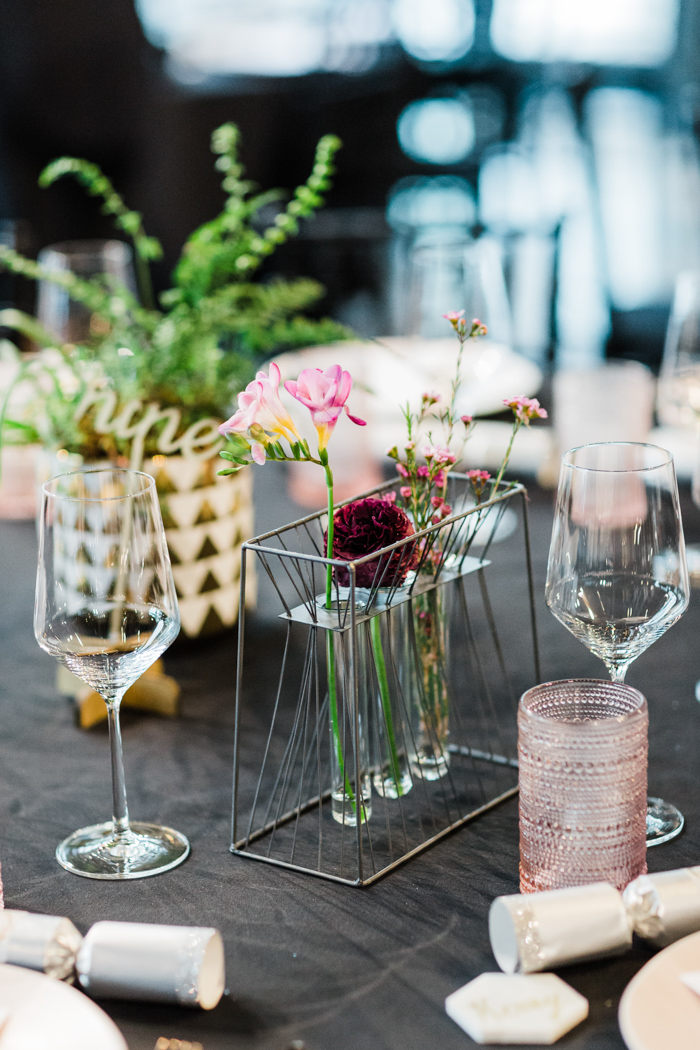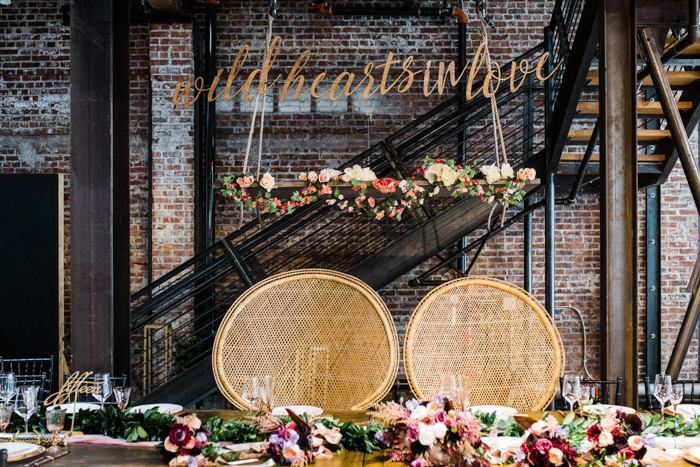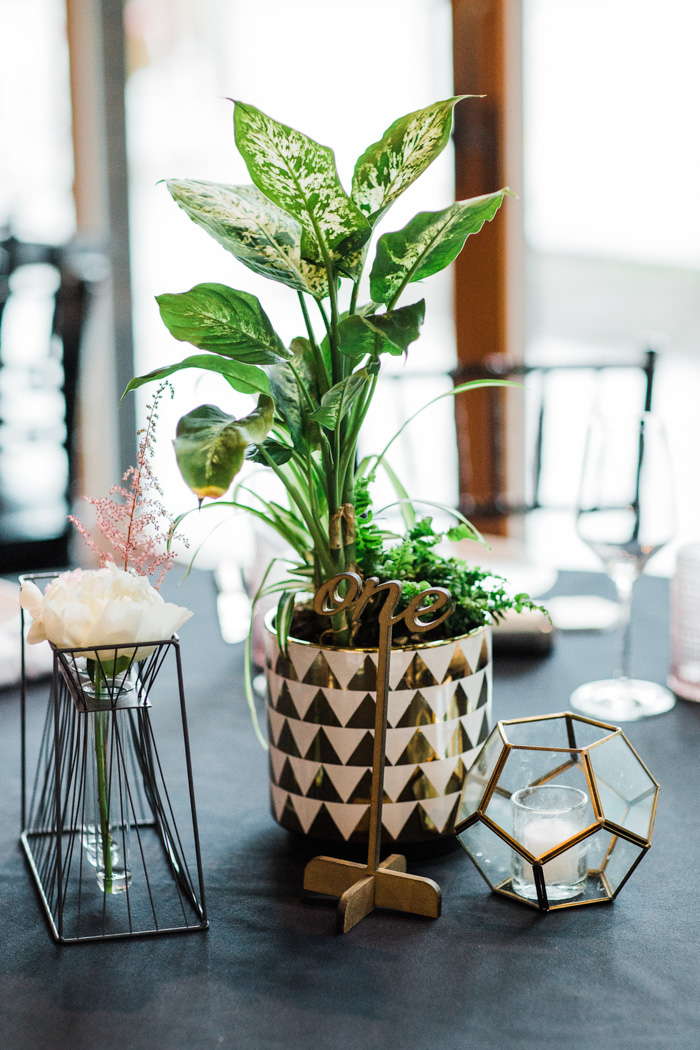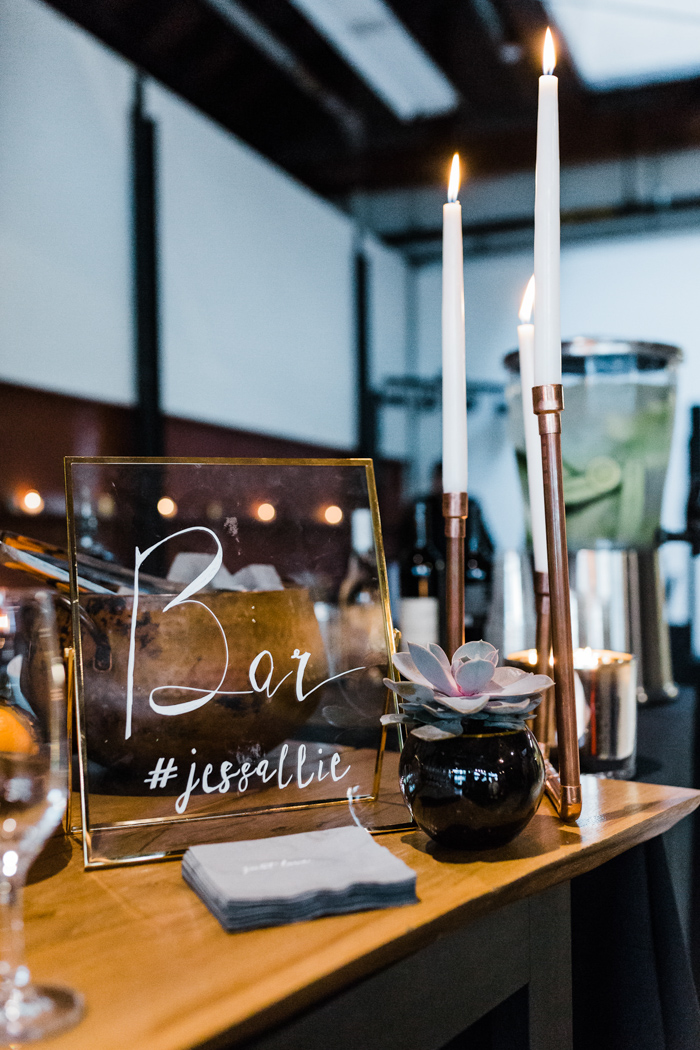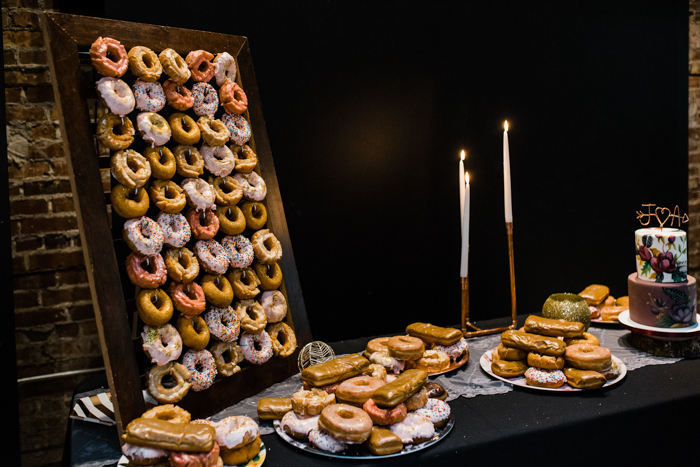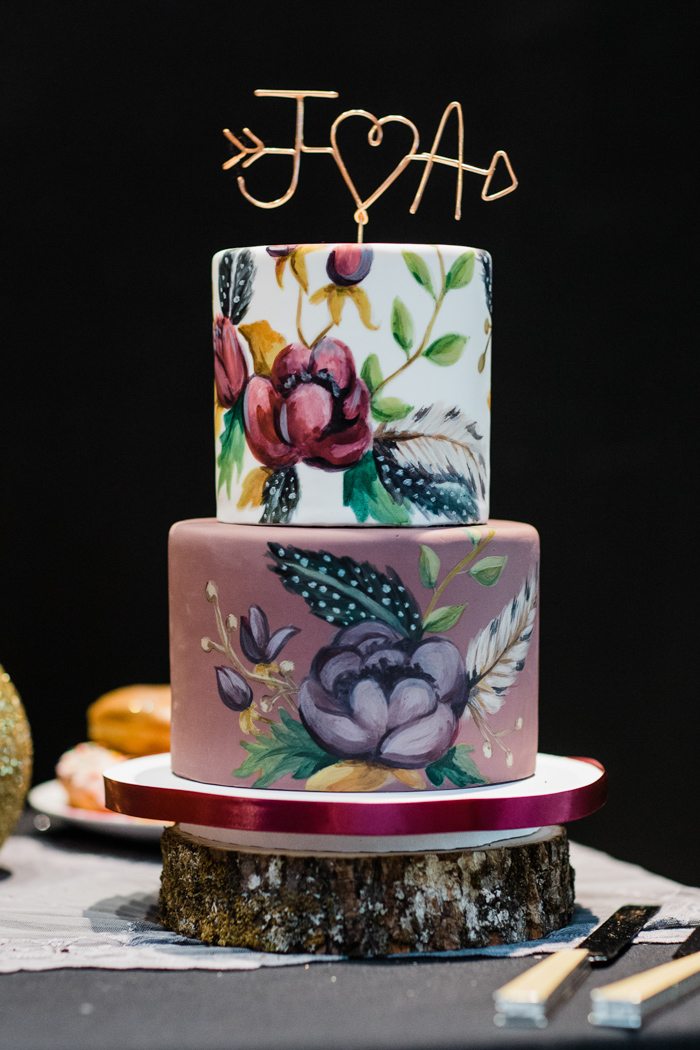 Processional – "Young & Beautiful" by Land DeL Ray and "Outro" by M83
Recessional – "Head Over Boots" by Jon Pardi
First Dance – "Crazy in Love" by Beyonce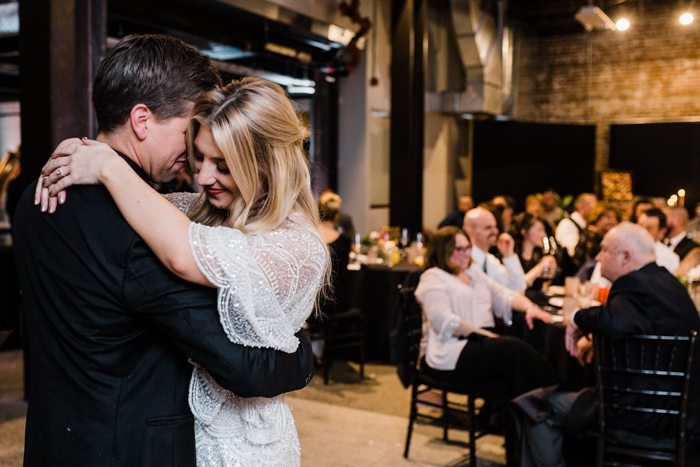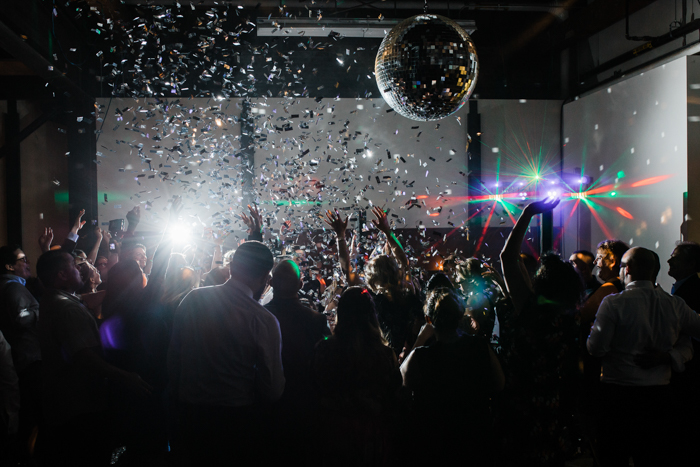 The night shot was my favorite photo of the day. I am so glad that Amy and Jesse convinced me to do it! We had it built into the timeline, but when it came time to do it I really didn't want to leave the dance party. In the end, I am so glad we did. It was the perfect last shot and so Seattle with the rain falling.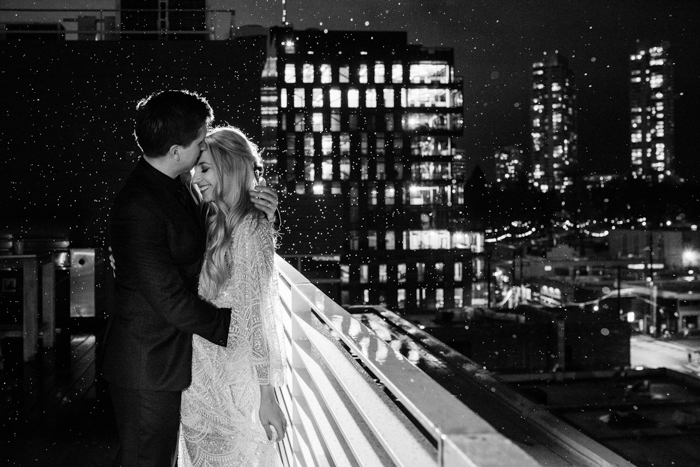 Congratulations to Allie and Jesse, and a special thanks to Amy Galbraith Photography for sharing this beautiful wedding at MadArt Studio with Junebug! Love the boho meets urban vibe? This Luce Loft wedding is pure boho urban romance!