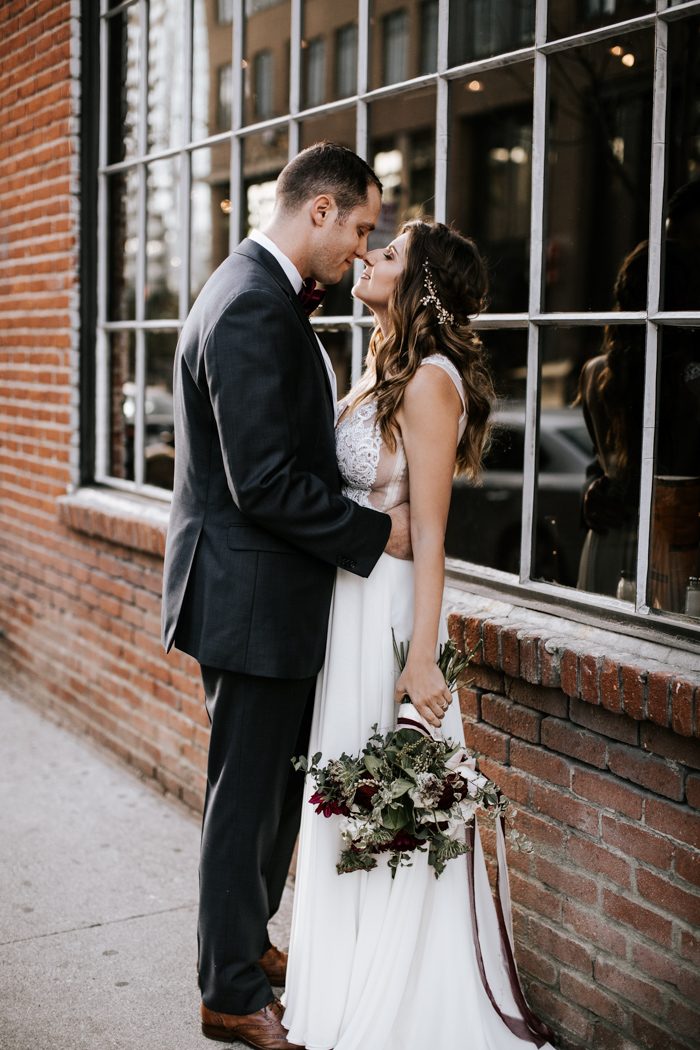 This Luce Loft wedding was urban with a romantic bohemian twist that we couldn't help but fall in love with! Because Jenna and James had already tied the knot at a civil ceremony before James went out on deployment, they planned this beautiful day to gather all their loved ones for the wedding celebration of their dreams. Jane West Events helped the couple bring the couple's bohemian vibe to the decor with a soft color palette, natural textures, a cozy lounge nook, and simple floral and eucalyptus centerpieces designed by Sugar Rose Flowers. Jenna also channeled care-free, bohemian vibes into her bridal look with a flowing Tara Keely gown and delicate crystal hairpiece from Ulyana Aster, which she wore under her braid. After the ceremony, which was actually a renewal of their wedding vows, Jenna and James treated their guests to a taco bar catered by Lucha Libre Taco Shop and a red velvet/tiramisu wedding cake and donut buffet that looked almost too good to eat. As if that wasn't enough, they also surprised their guests with custom late-night ice cream sandwiches! Makenzie Reese Photography did a fantastic job capturing all the heartfelt moments and exceptional design in this romantic San Diego wedding!
The Couple:
Jenna and James
The Wedding:
Luce Loft, San Diego, California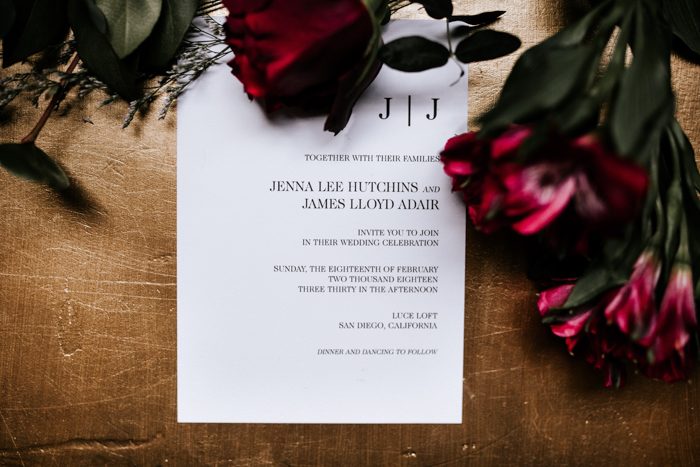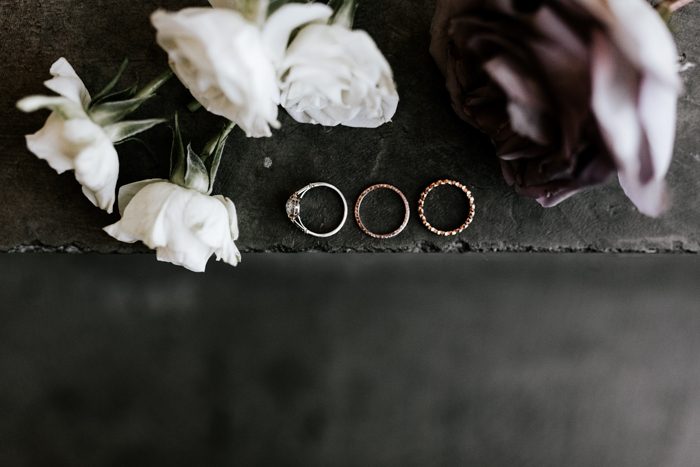 Our wedding was unique and not very traditional by any means! James and I eloped at the San Diego Courthouse in May 2016 because he was leaving for a 7-month deployment in the Navy. He returned and then we had planned on having our wedding soon after, but he was unexpectedly sent out again for another deployment right away for an additional 4 months. When he returned again, we were finally able to plan our wedding celebration with our friends and family and renew our vows in a much more personal way.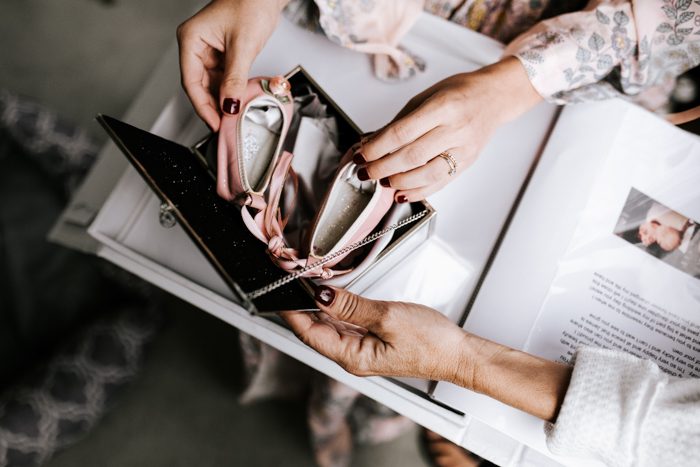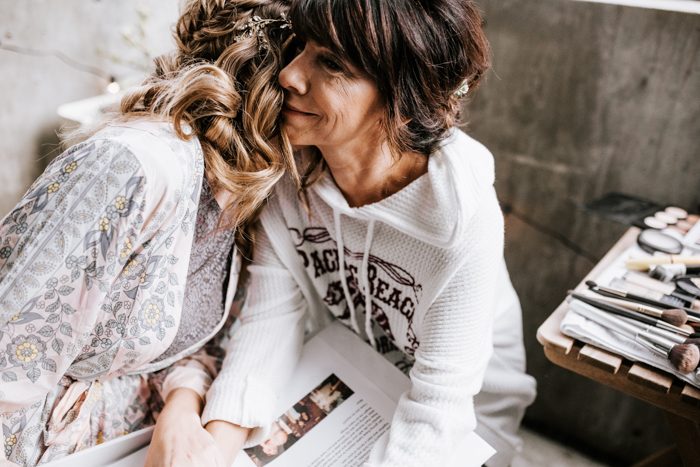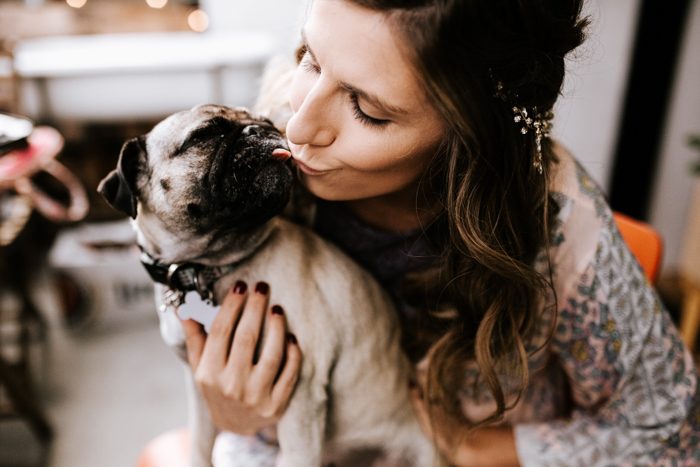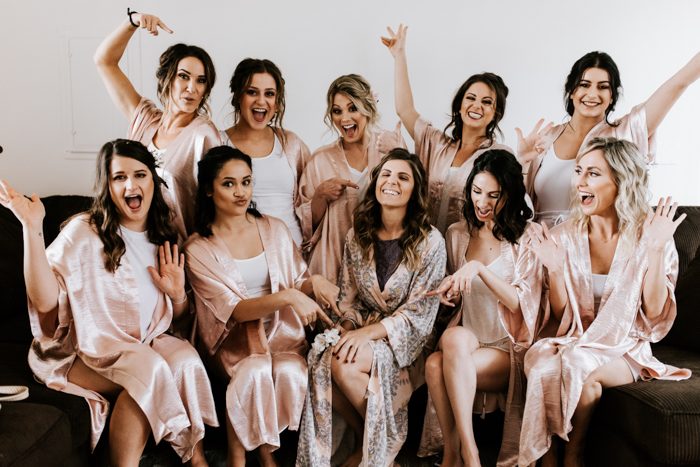 Having our families meet for the very first time after 2 years of being married was a huge reason why we chose to still have a wedding celebration! Life in the Navy has been very unexpected, but I am so happy we did our wedding the way we did. I wouldn't change it for the world. Our special day also included our dog-daughter and pug, Betty-Lou. She was the star of the show and greeted everyone as they entered the venue!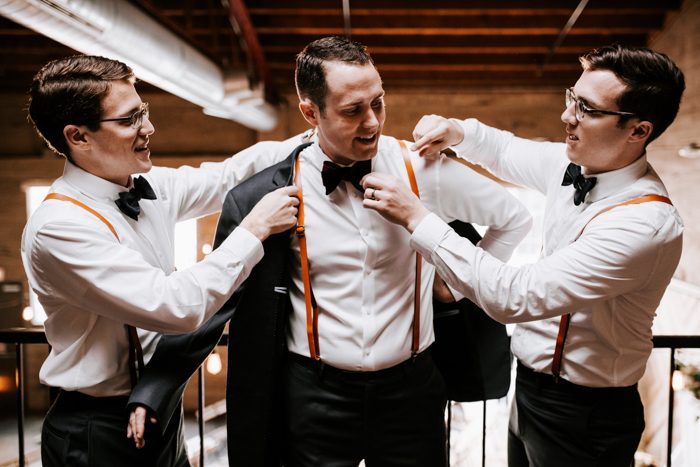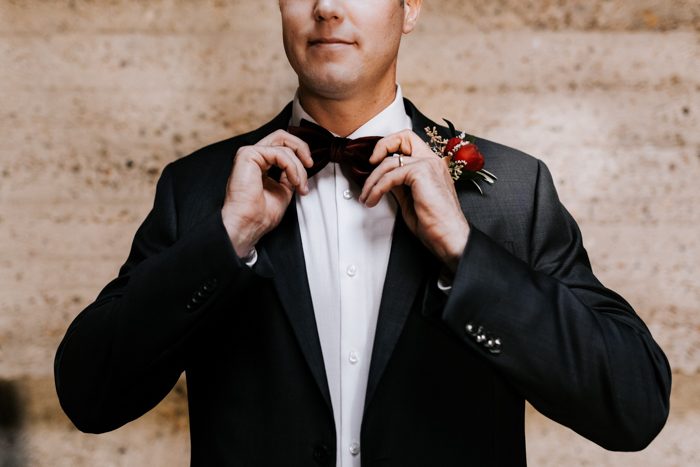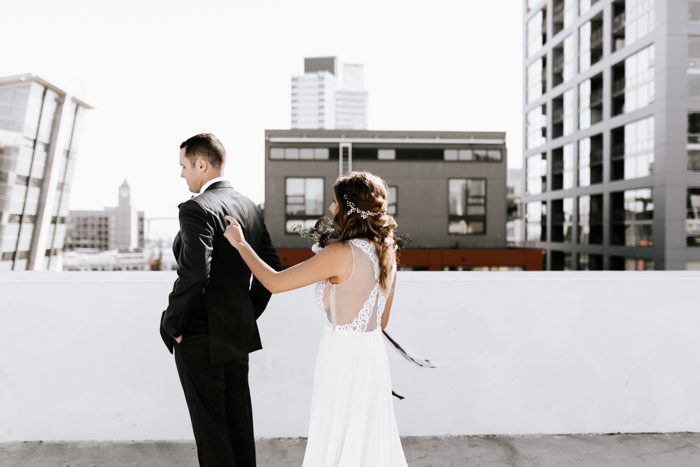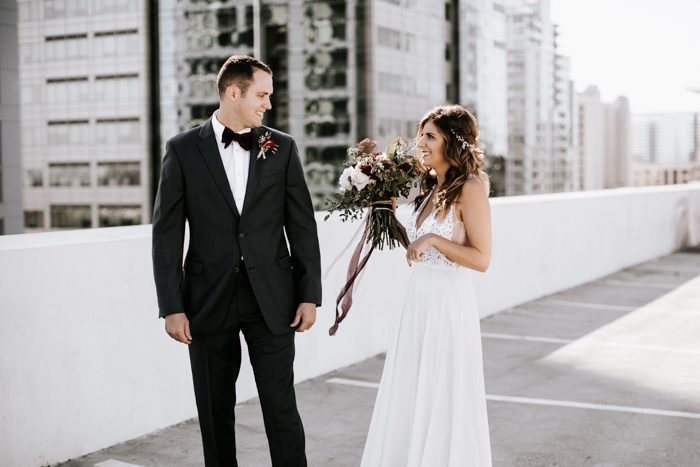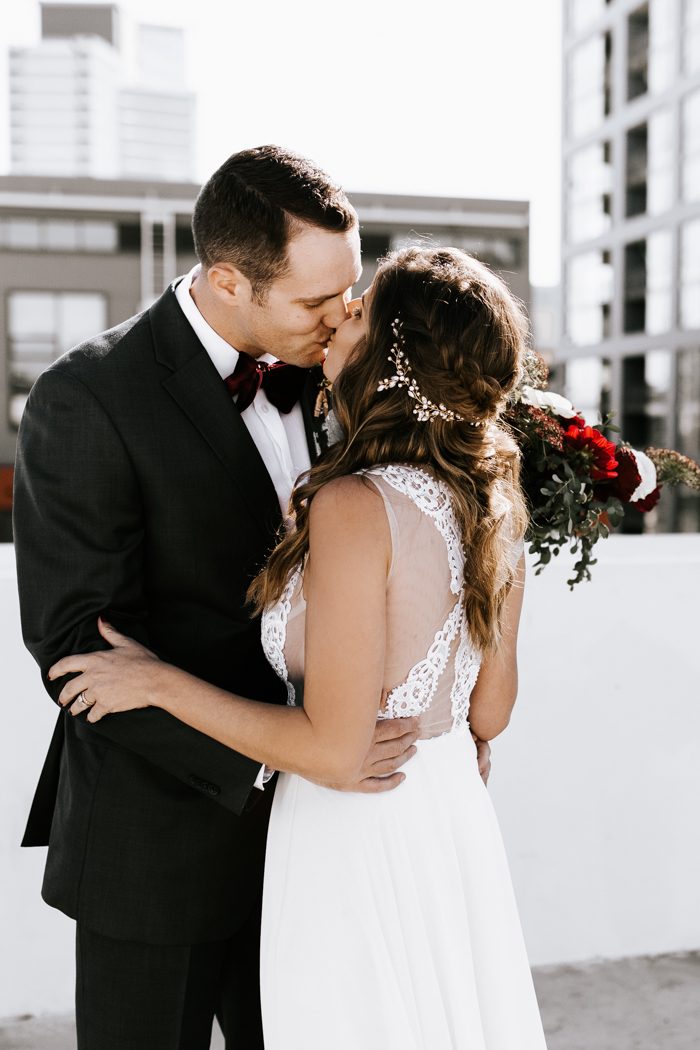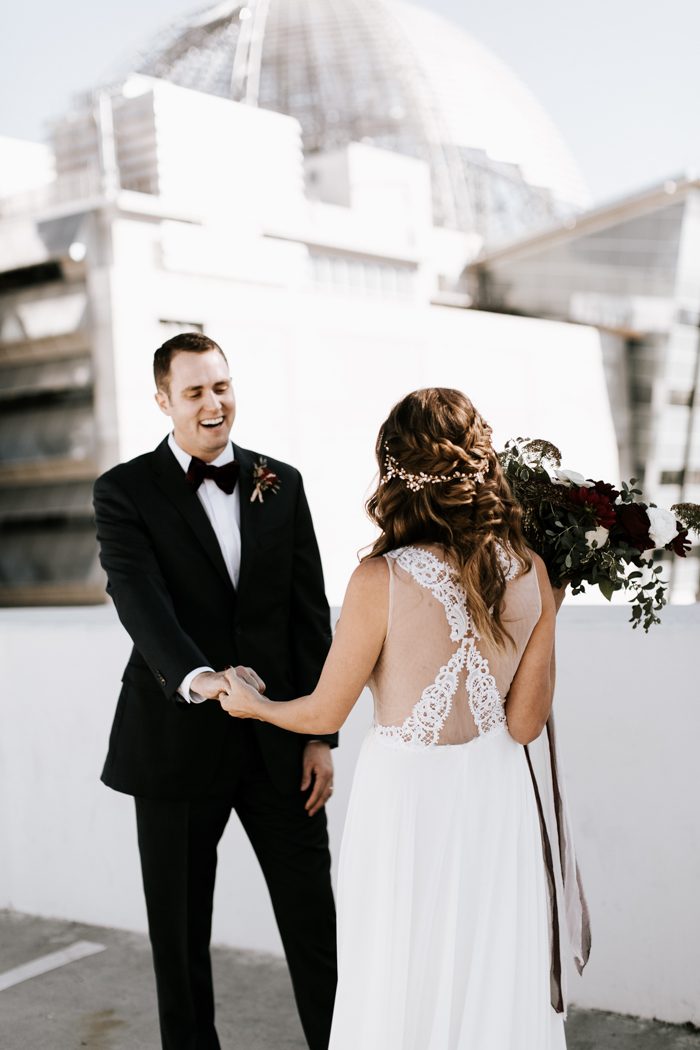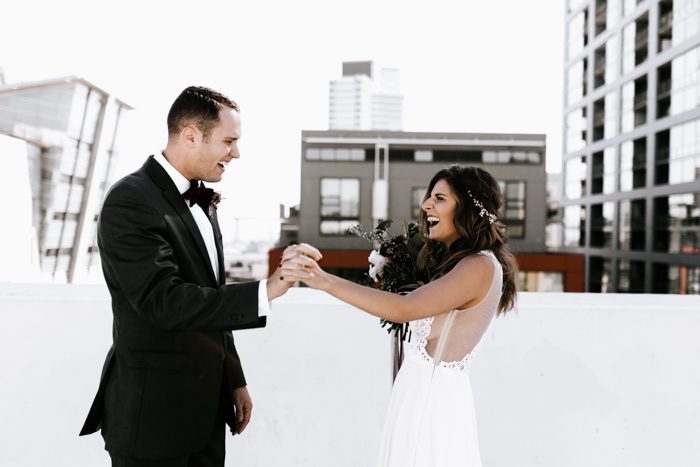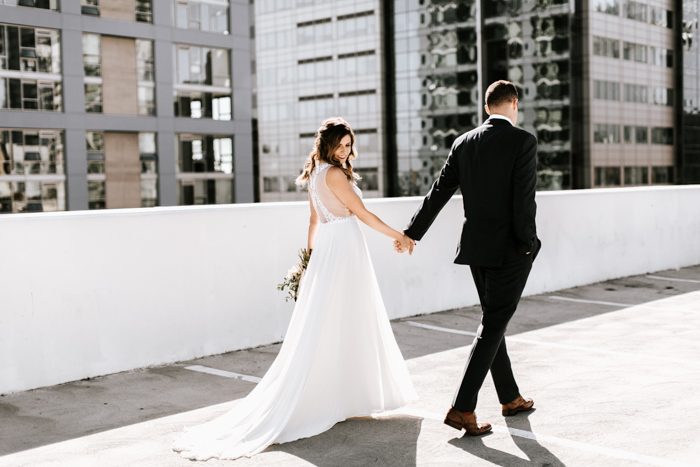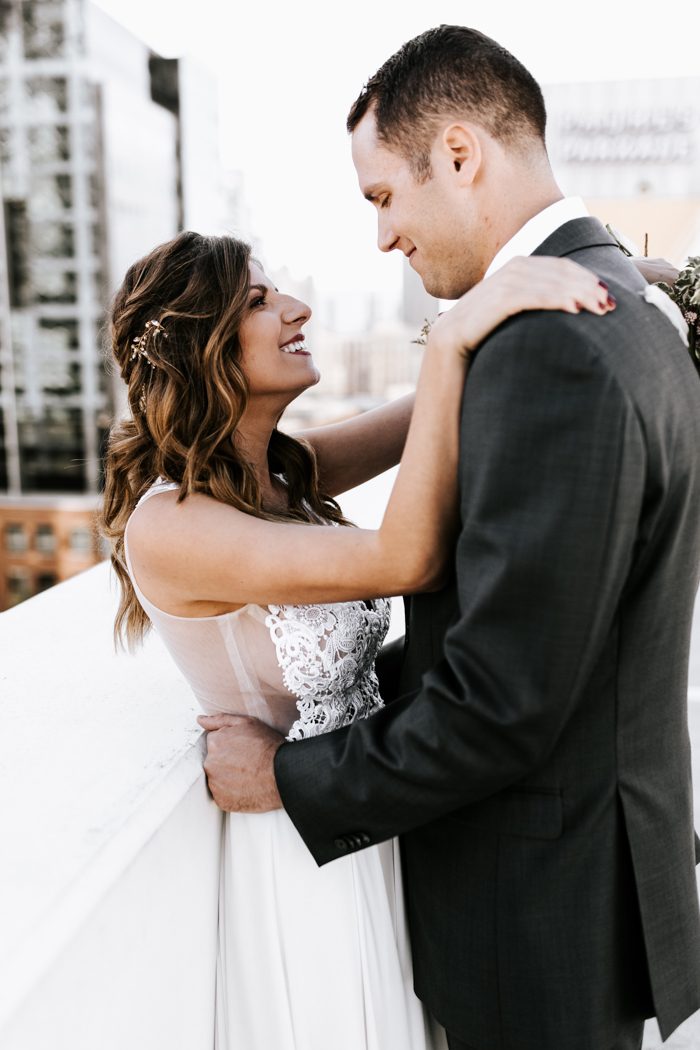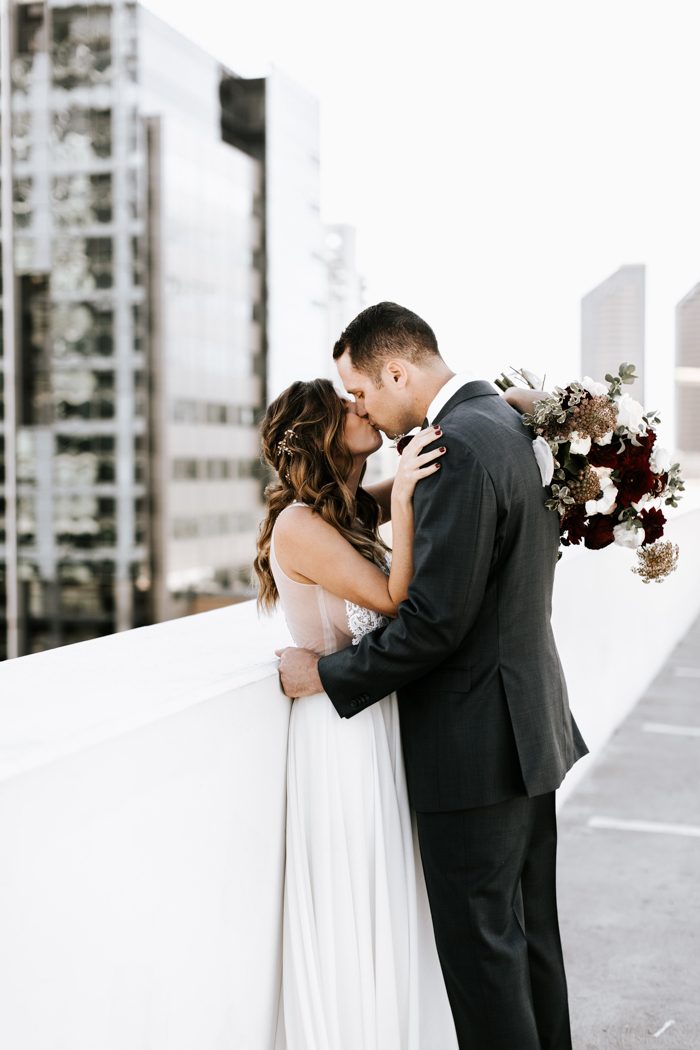 As I planned our wedding, I felt it was most important to keep a very laid back, less-religious, and non-formal vibe for our big day! I spent a lot of time finding ways to do things that were non-traditional or unique. It was important to me to have our big day still be just as special as it would have been had we not already been married. We did things a bit differently but I didn't want to be judged for that and wanted everyone to treat our day as special as if it were our first time! It was us renewing our vows and celebrating our marriage with all of our people!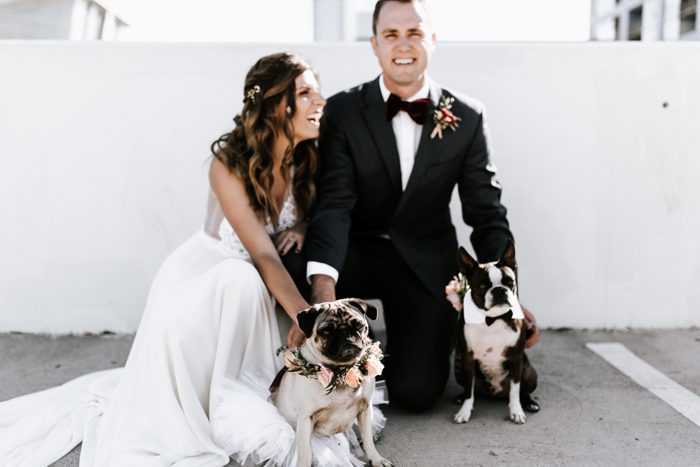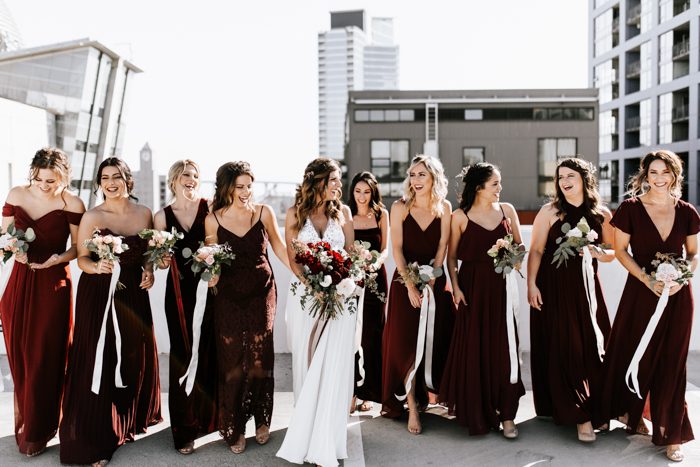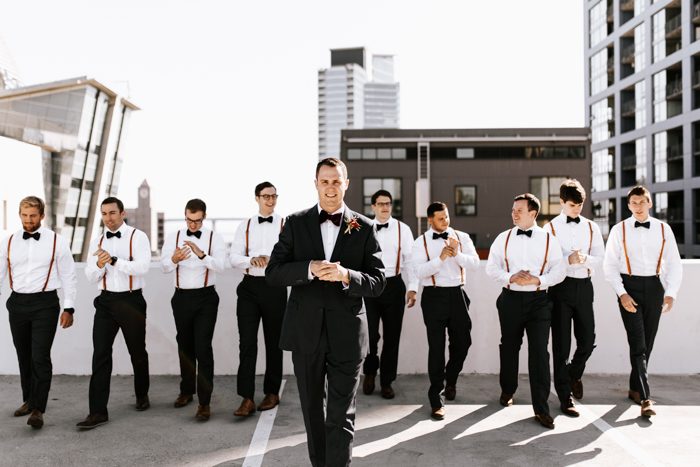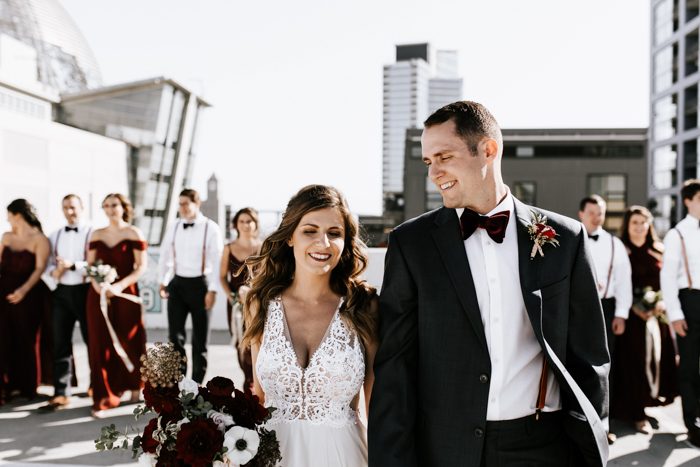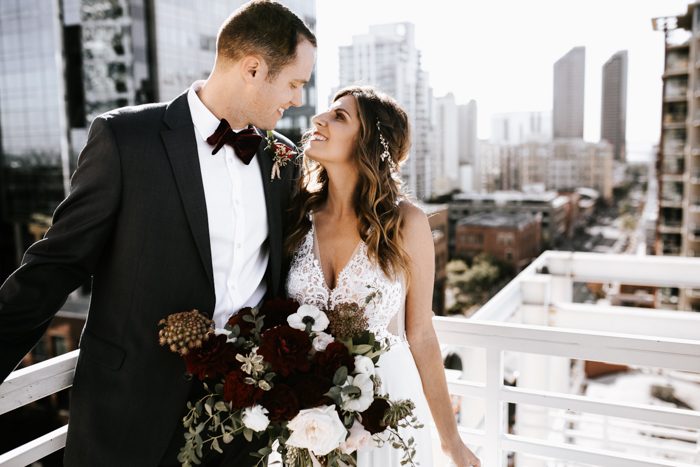 We chose Luce Loft as our venue because it was in the heart of San Diego, which is our home and our favorite city. It was also very much our own style — very urban! We loved that they allowed us to bring in everything; all of our vendors and even our own alcohol. They were very easy to work with and extremely helpful.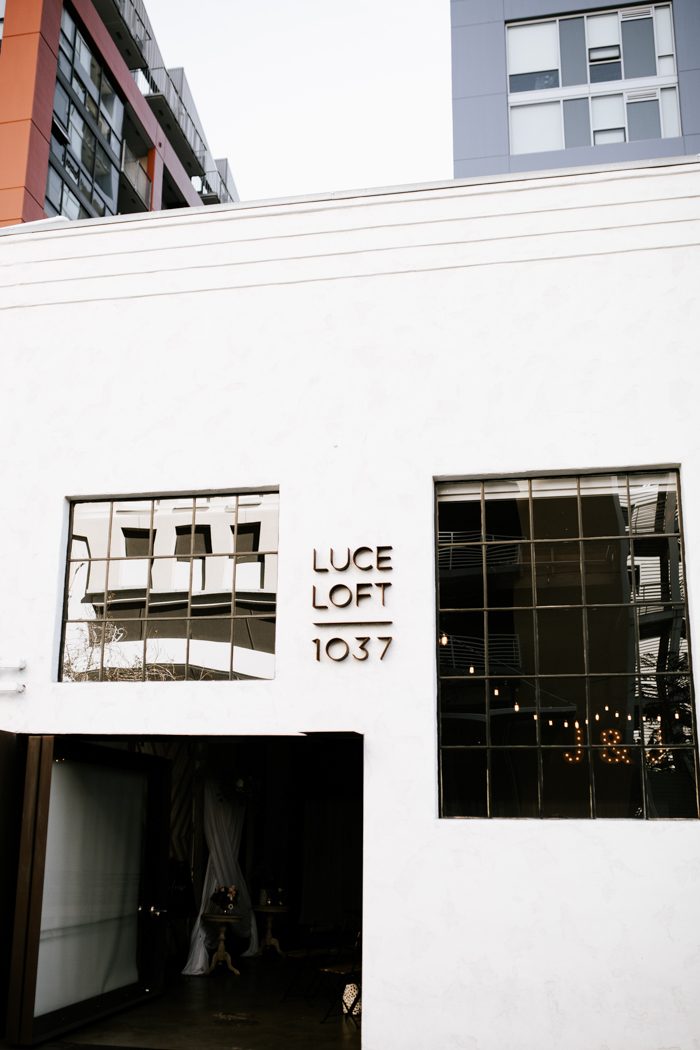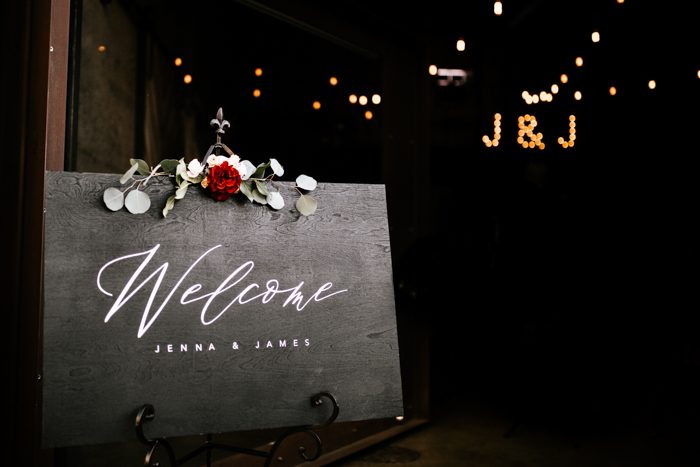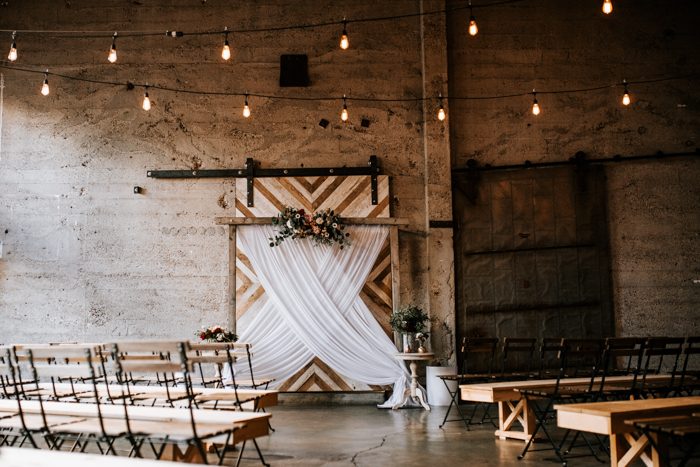 Processional – "Every Little Thing She Does is Magic" by Sleeping At Last
First Dance – "Lost Stars" by Adam Levine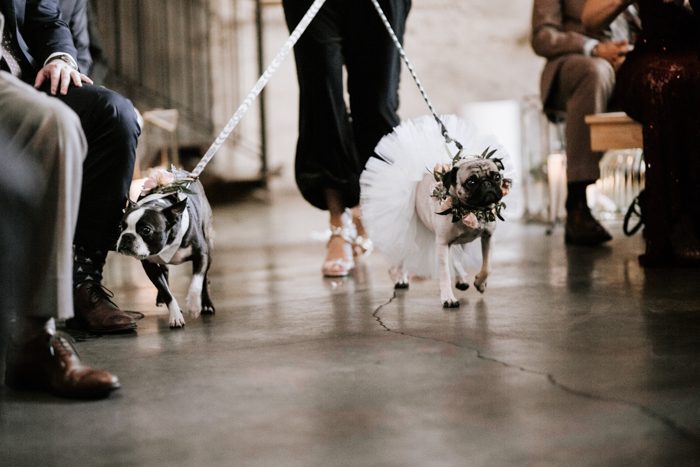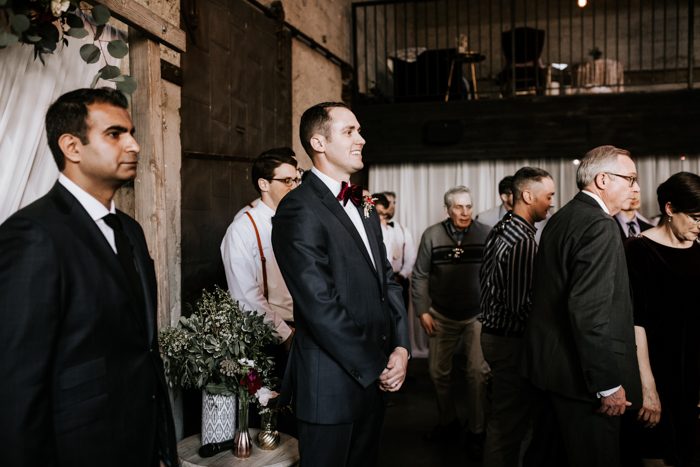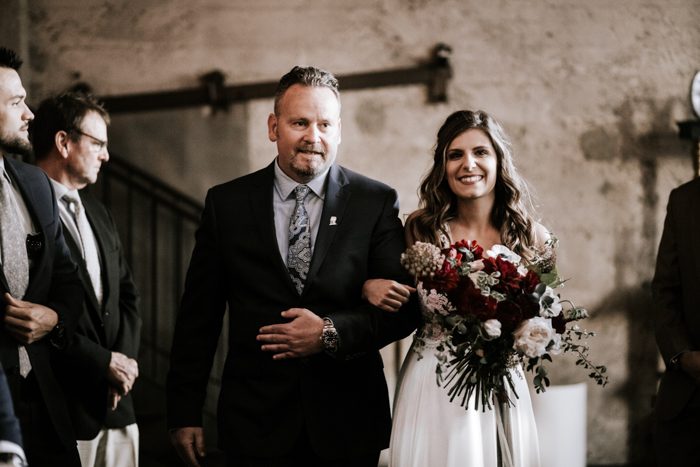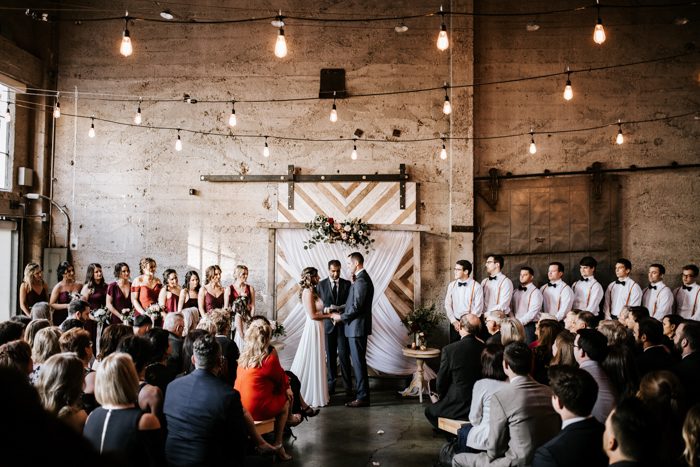 We personalized our ceremony by renewing our own personal vows to each other. We also added a military sword arch to the end of our ceremony to include some of our Navy pride!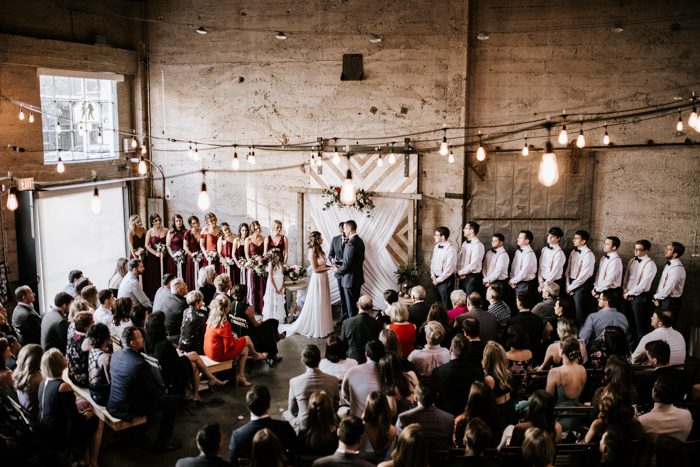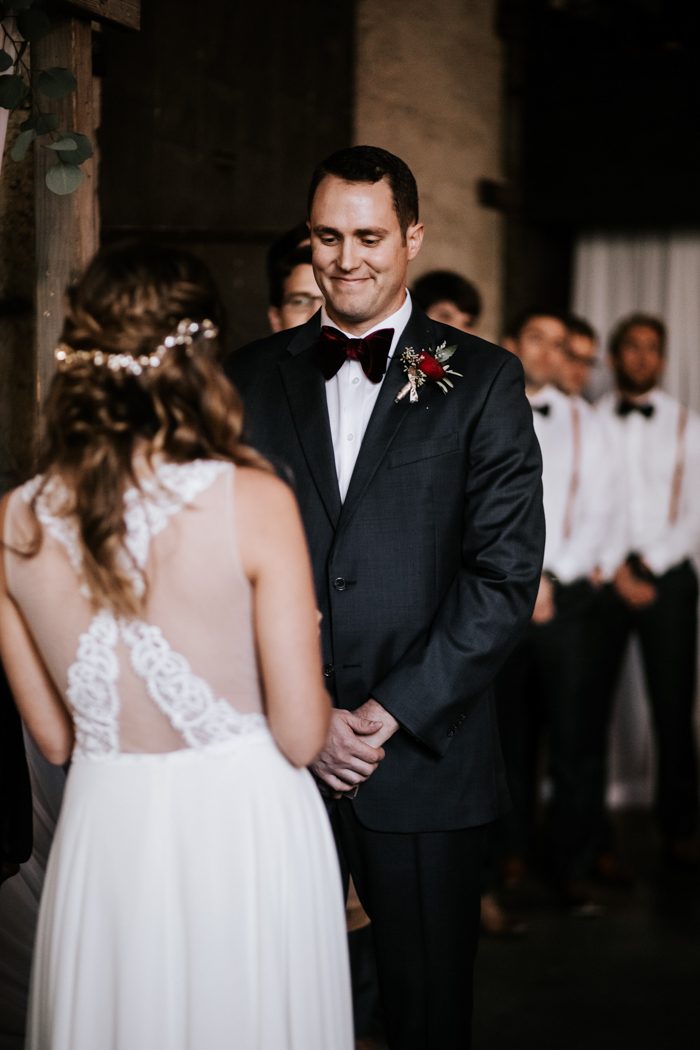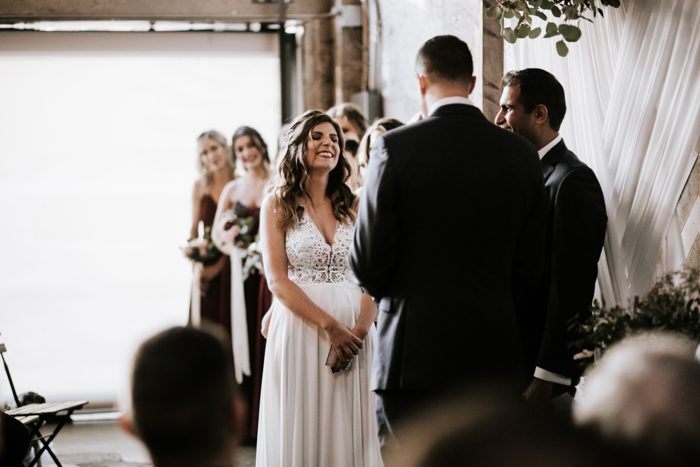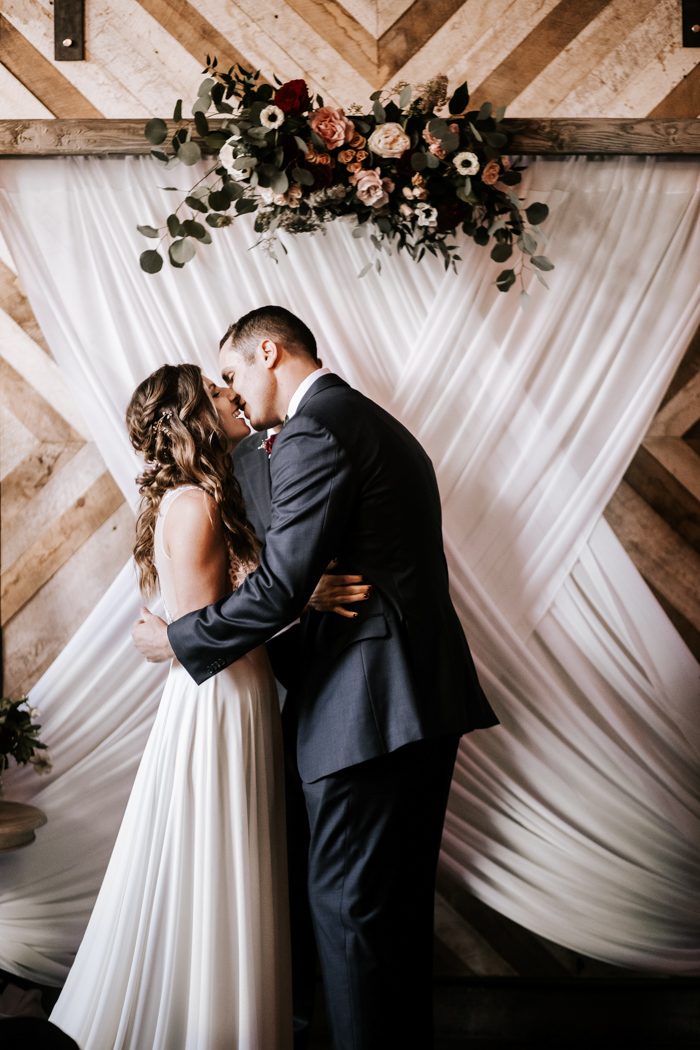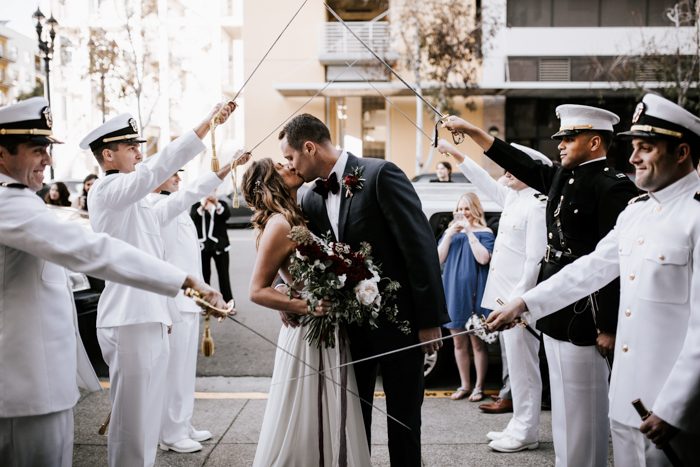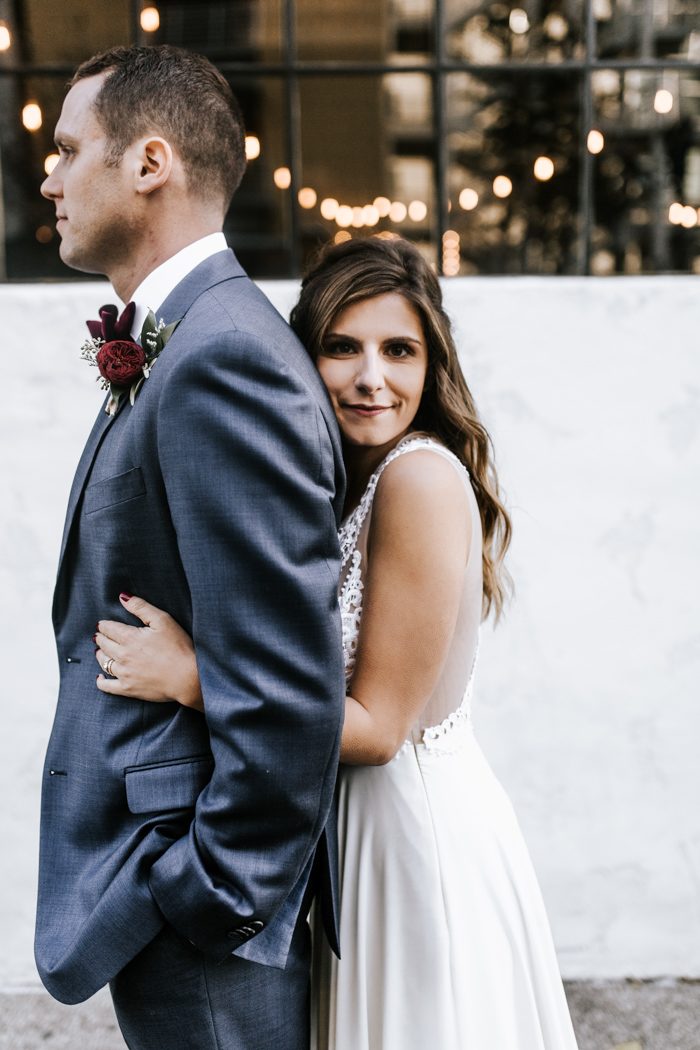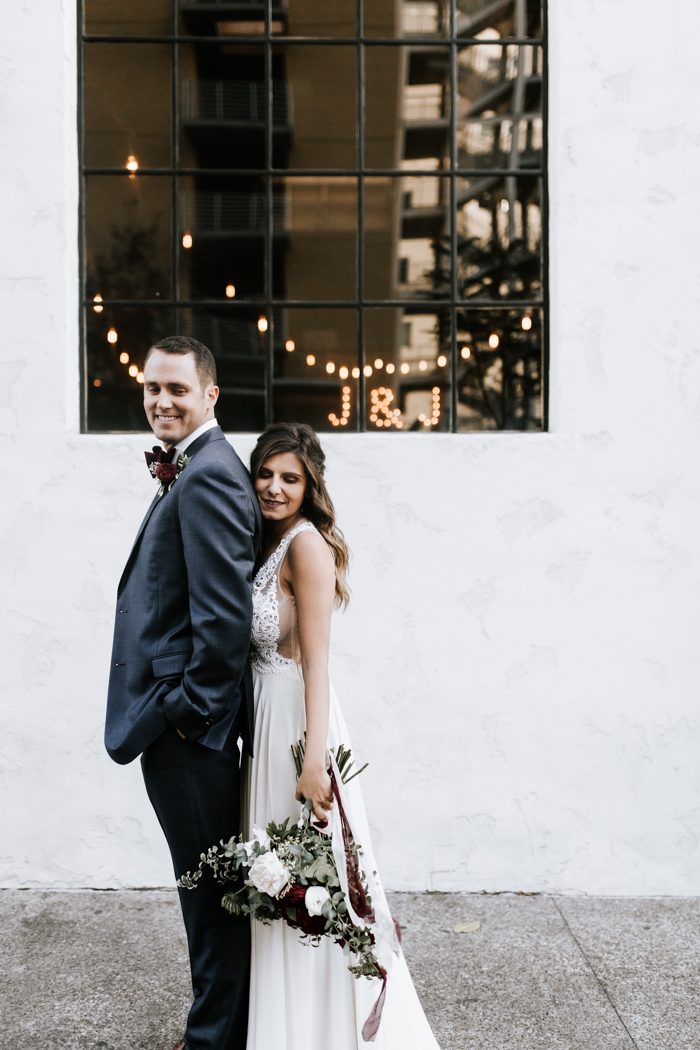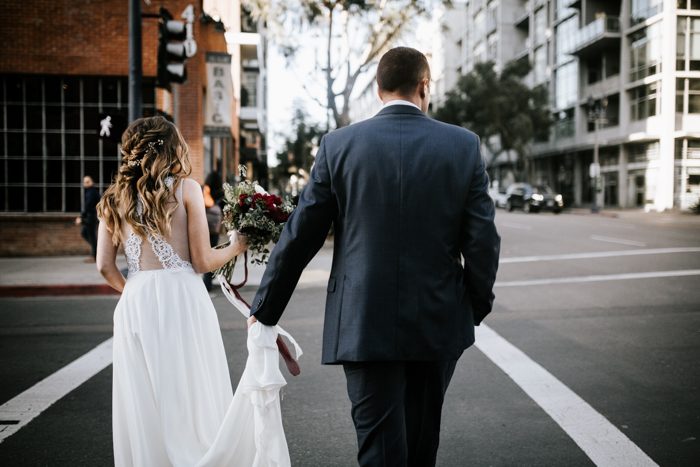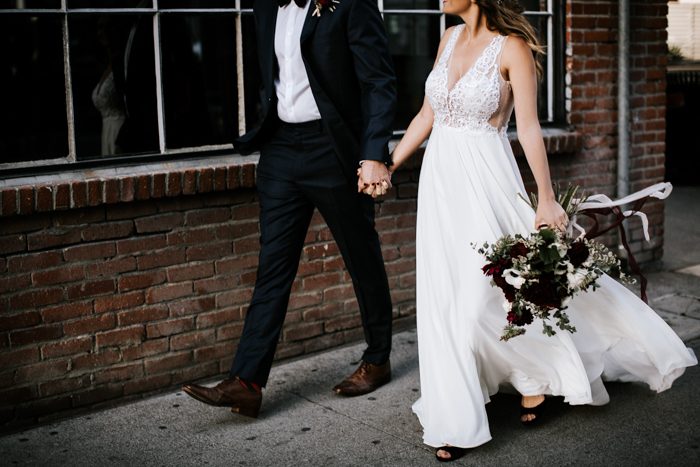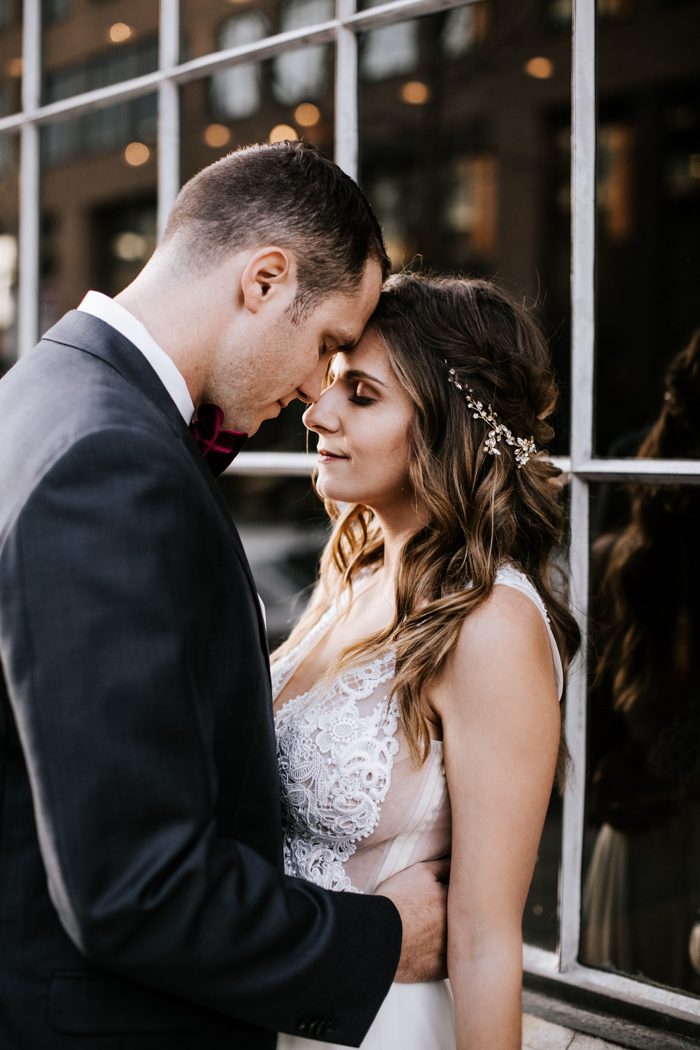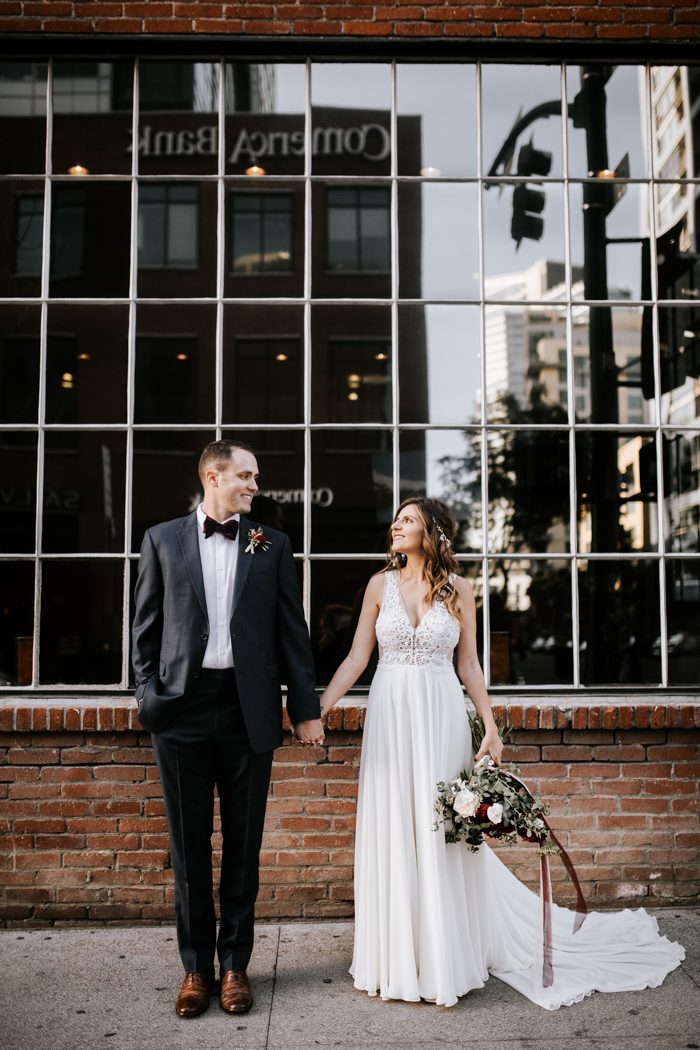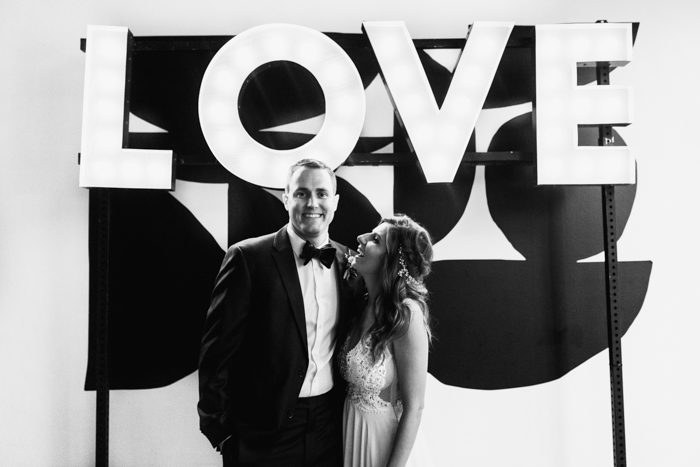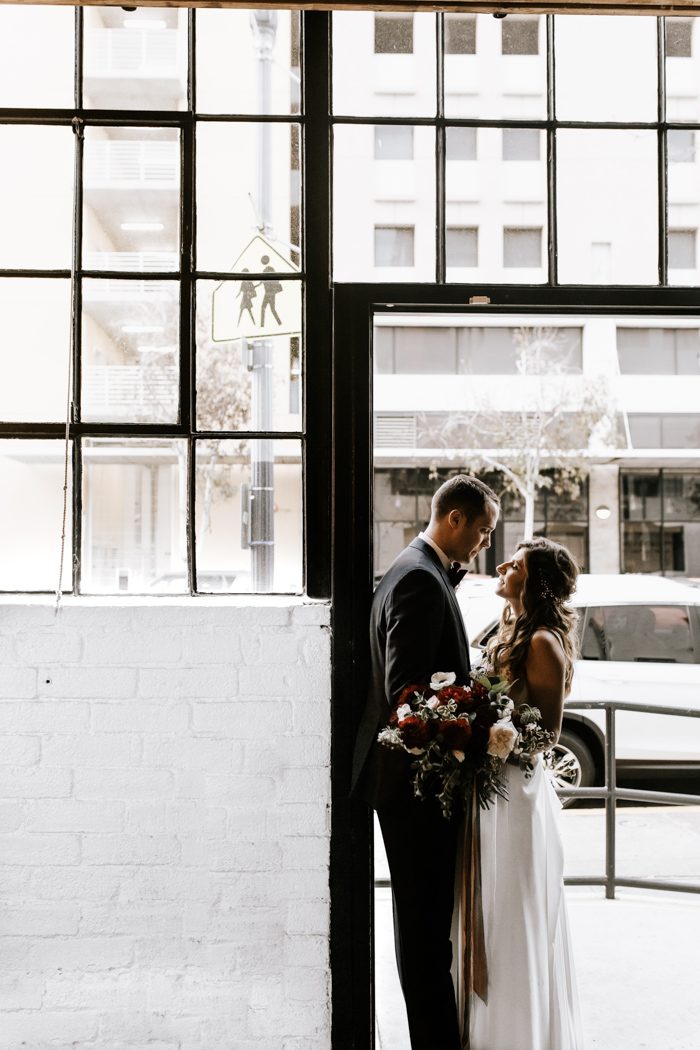 We had our favorite Mexican restaurant in San Diego, Lucha Libre Taco Shop, cater our dinner buffet! The menu included rolled tacos, Mexican street corn, a taco and quesadilla buffet, and chips, salsa, and guacamole! Dessert included a donut bar from our favorite donut shop in town and a beautiful two-tier half red velvet and half tiramisu wedding cake. We ended the night with custom ice cream sandwiches from our favorite dessert spot in town. We really love dessert if you can't tell!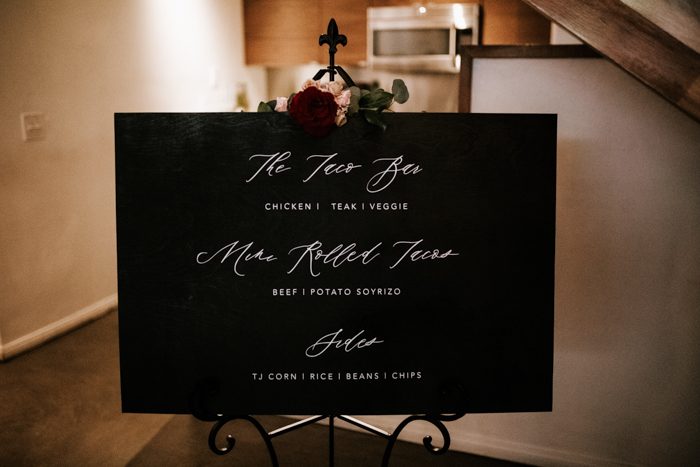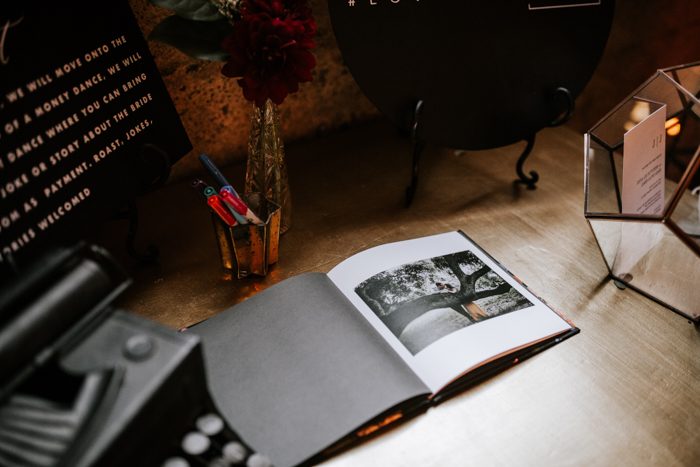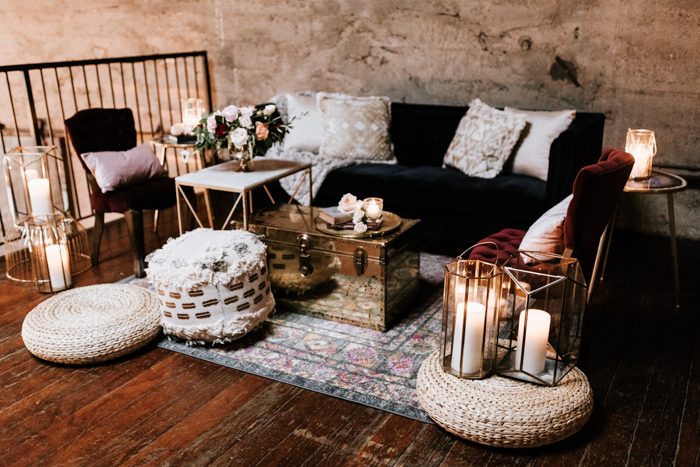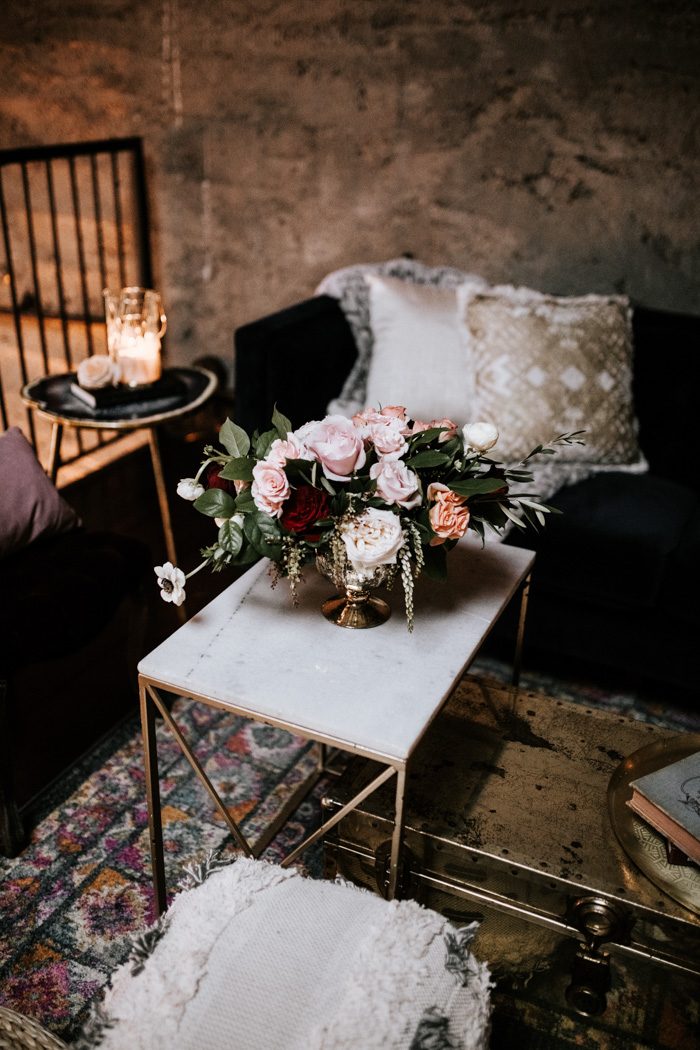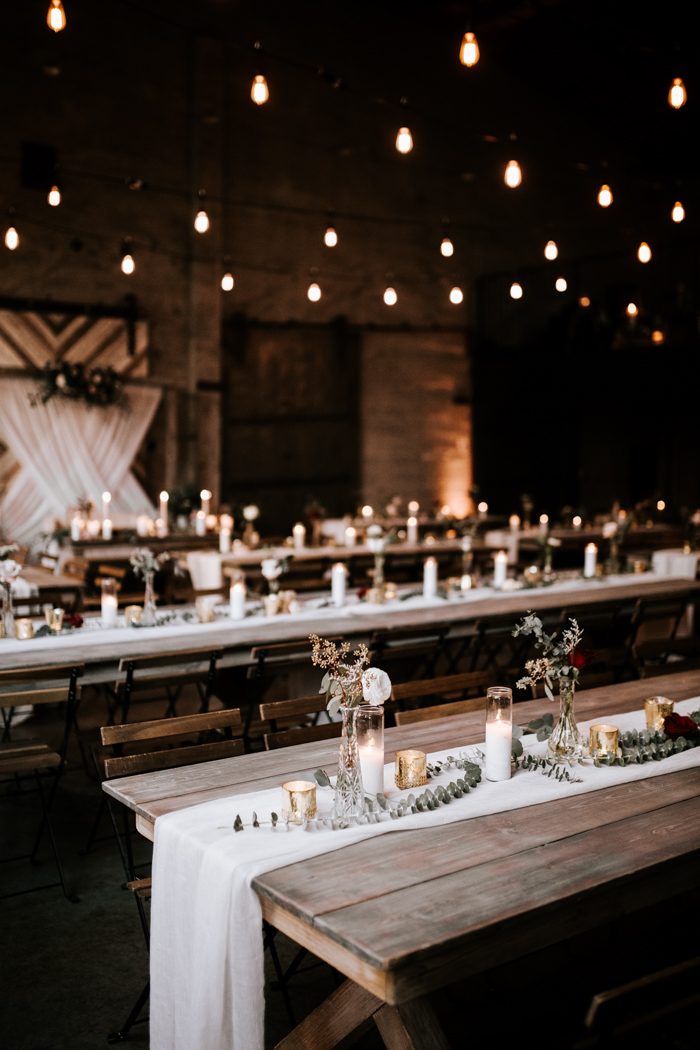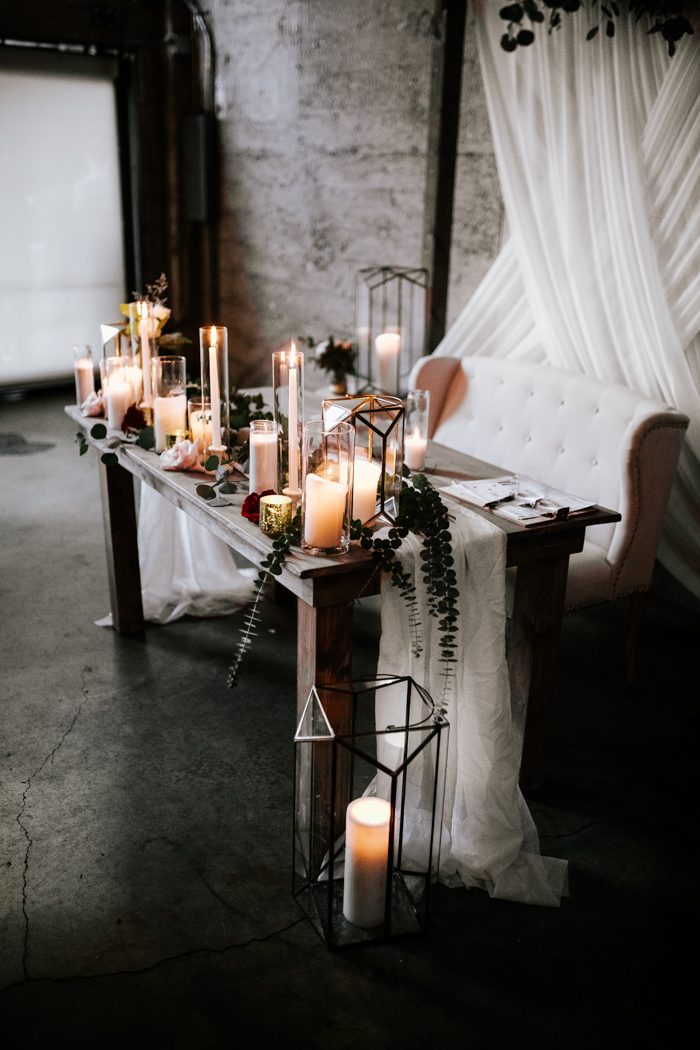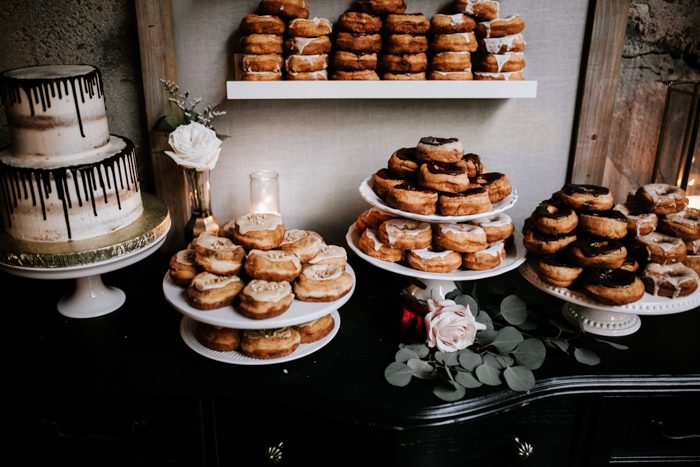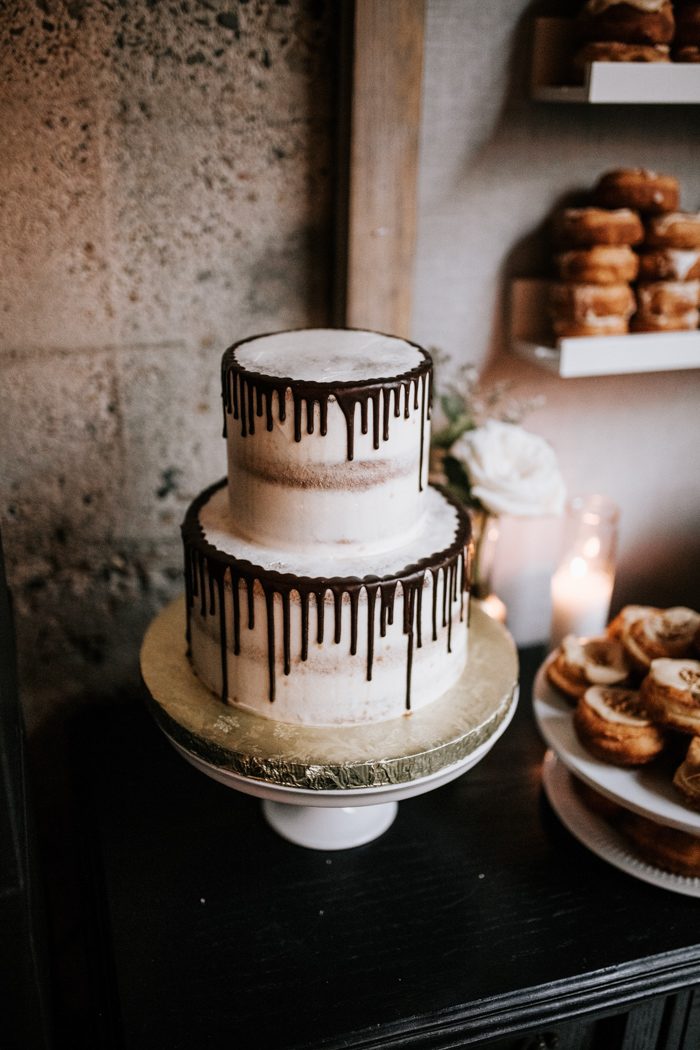 The most memorable part of the day was our first dance! We had spent weeks taking dancing lessons to prep so we didn't look completely clueless as we swayed to our favorite song, "Lost Stars". We ended up basically just swaying and staring into each other's eyes for a deep moment as my emotions got the best of me (as per usual) and everyone got to see me cry like a baby!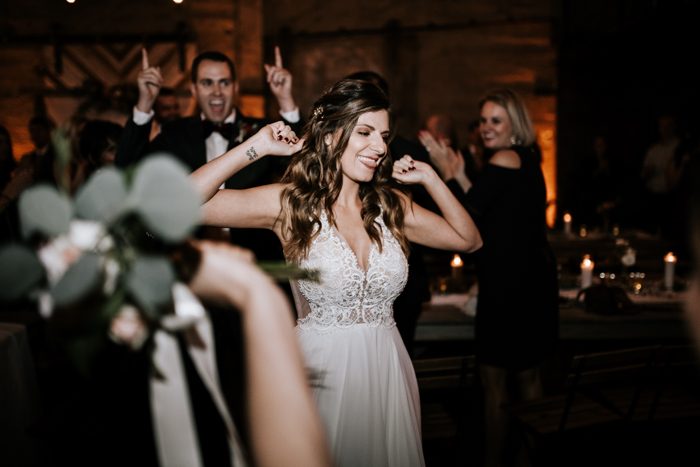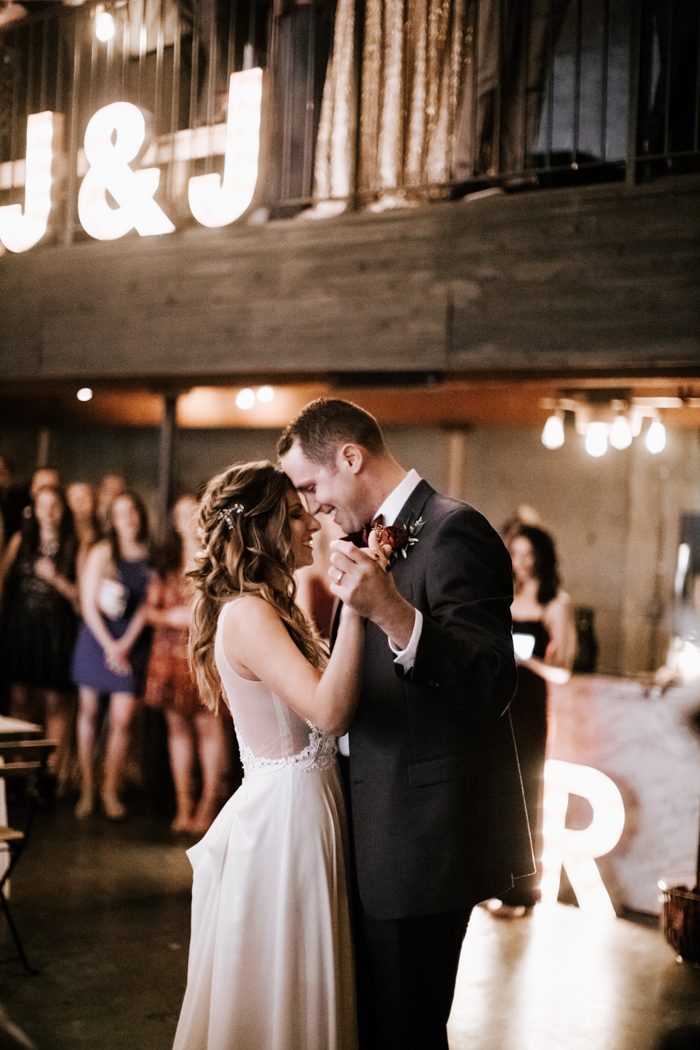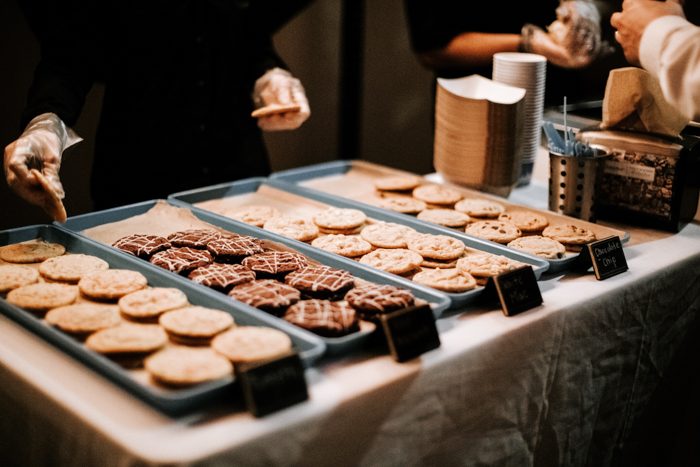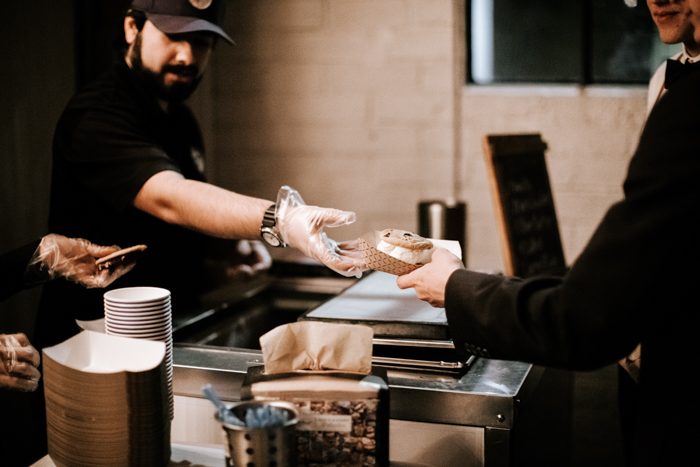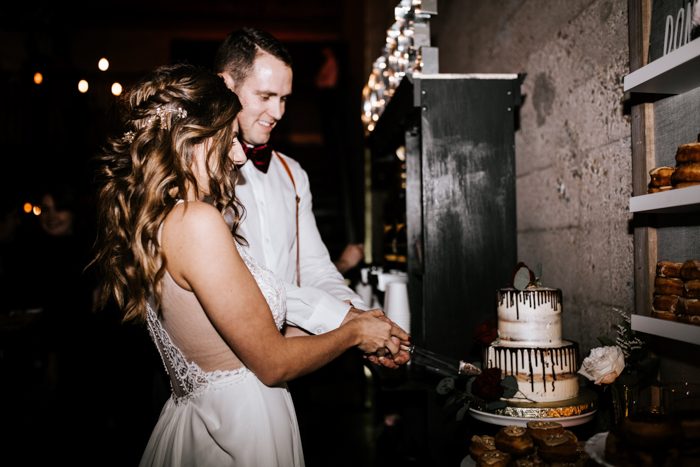 Our biggest congratulations and thanks to Jenna and James for sharing their unforgettable Luce Loft wedding with Junebug! Love the combination of urban and bohemian vibes? This eclectic Wahclella Falls wedding blends natural and urban elements and provides tons of care-free wedding inspiration!