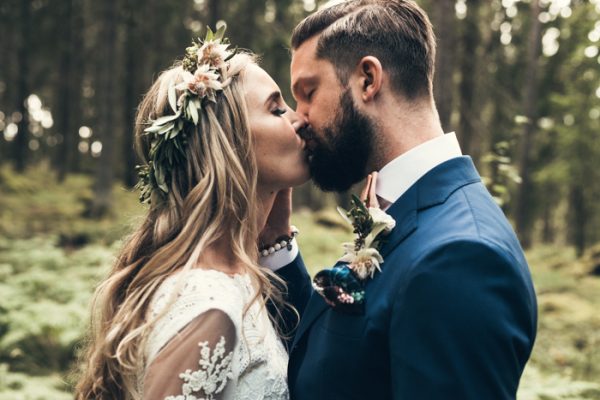 Frida and Owe's Swedish wedding combined two rustic Swedish historic venues with elegant botanical garden vibes! The couple's ceremony took place in an old 11th-century ruin at Rytterne Kyrka, and was punctuated with ringing church bells and a live singing soloist. After their ceremony, Frida and Owe's guests walked over to the couple's stunning reception at Fiholm, complete with projects and décor inspired by the Italian countryside. Photographer Karin Lundin captured every breathtaking moment of this wedding, including Frida and Owe's seriously magical first dance moment that will give you chills!
The Couple:
Frida and Owe
The Wedding:
Rytterne Kyrka & Fiholm, Uppsala, Sweden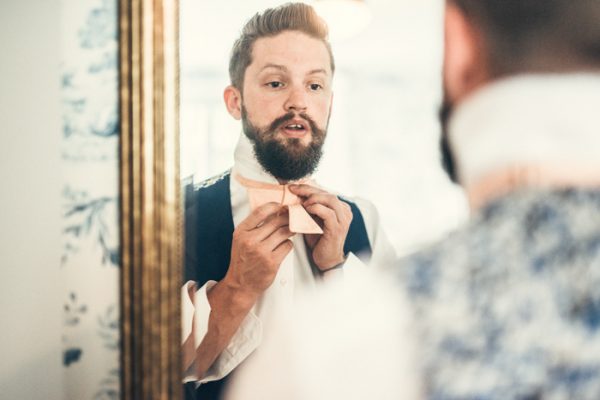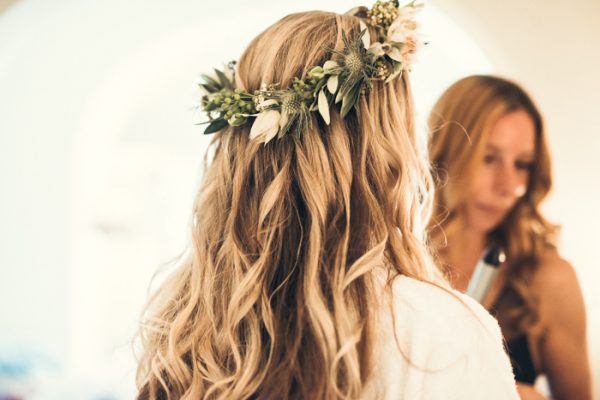 The feeling of our wedding, we wanted a warm and homely atmosphere. And a personal feeling, not what you "should have" in a traditional sense but what was meaningful to us. We also wanted the day be focused on the feeling of love.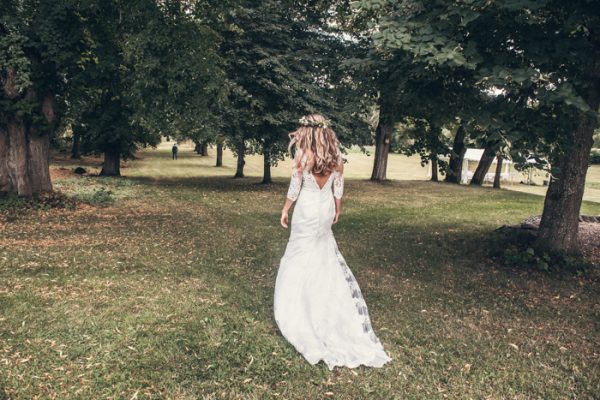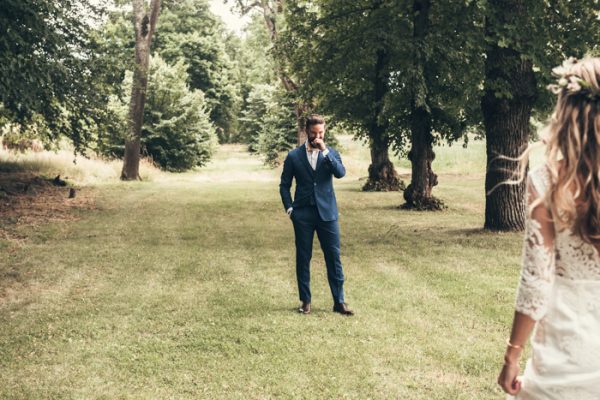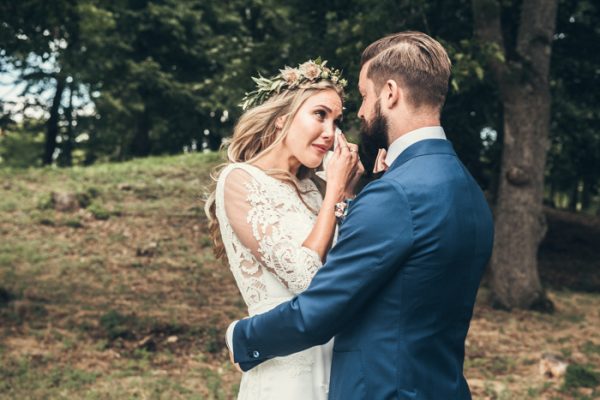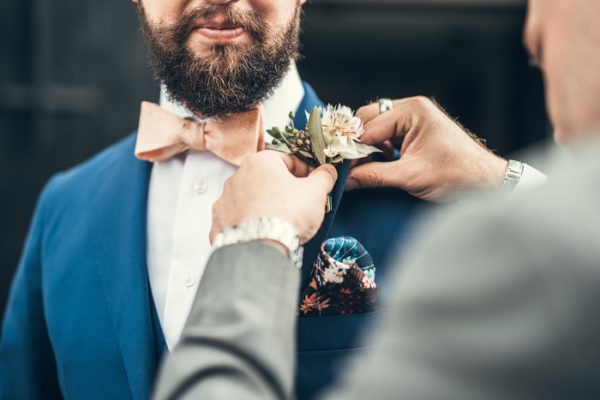 The venue was one of the most important things of our wedding. And it took us about a year to find it. We felt like it needed to be the right rawness and rustic vibe to be able to bring the right setting for the wedding. We wanted a civil marriage and not to have the ceremony in a church with a priest, therefore we also needed the venue to have a place for an outdoor wedding ceremony. The third thing was that we wanted a 3-day long wedding, so it needed to be located outside town/in a different town and we found the second one.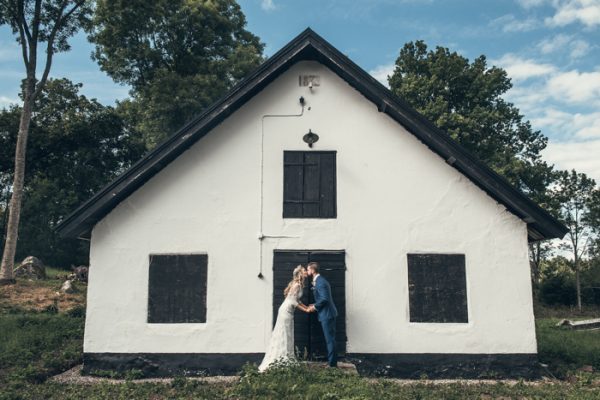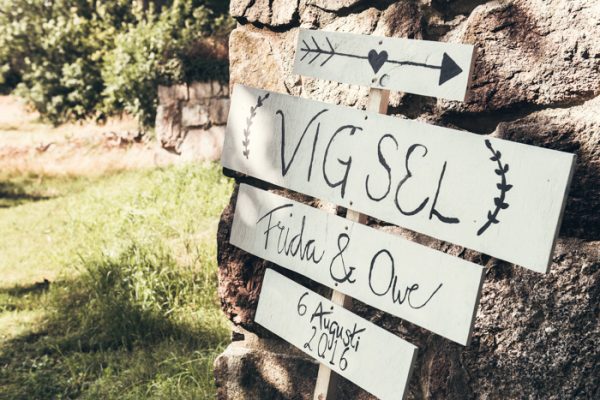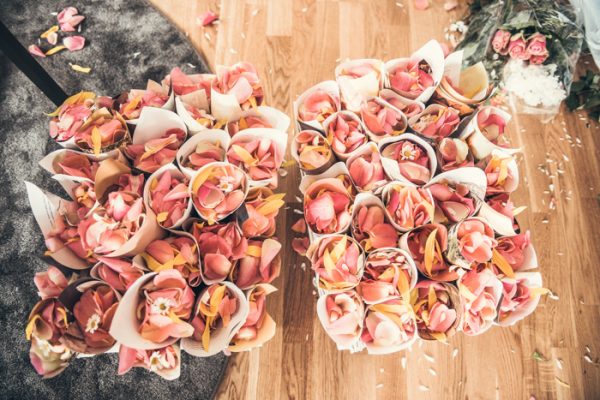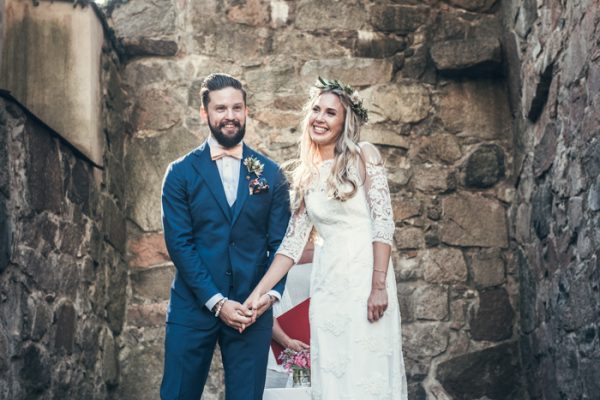 Even though we didn't have a church wedding, we got the opportunity to have our ceremony in an old ruin from the 11th century with bells ringing and a soloist singing for us.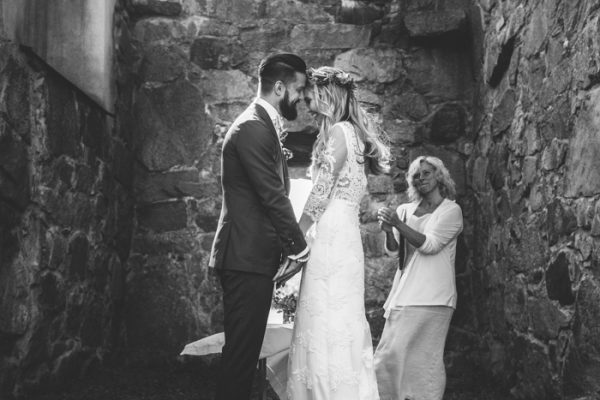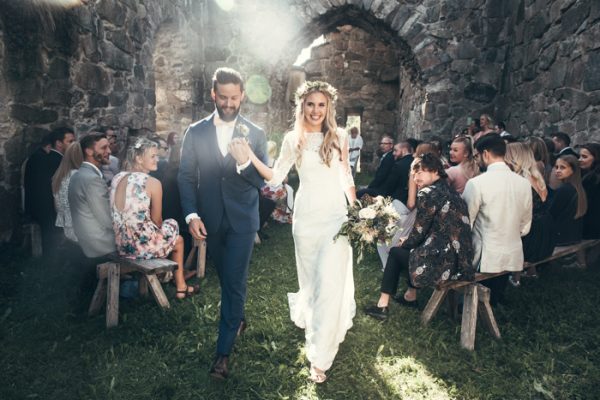 Instead of rice, we had our guests throw flower petals which formed a beautiful trail as we left the old ruins. We pre-made our cones for the flower petals from the pages out of an old Italian cookbook.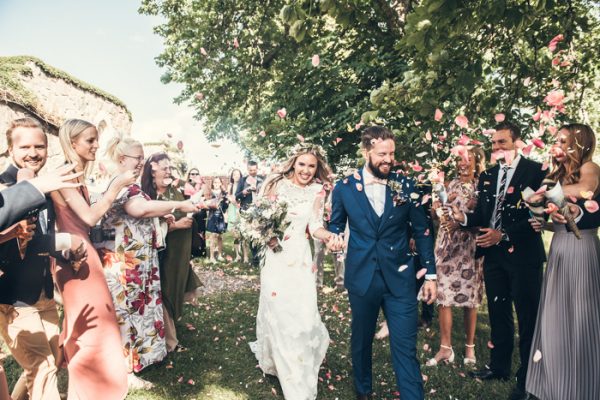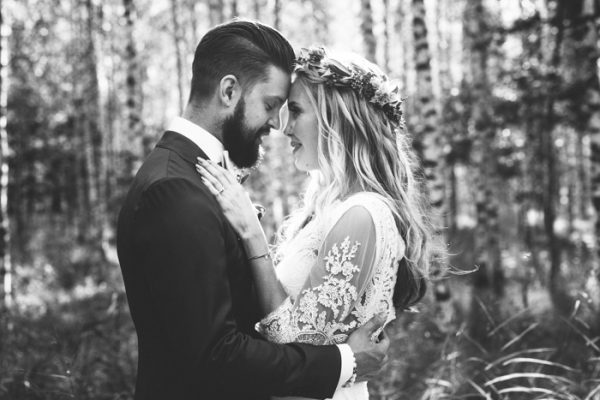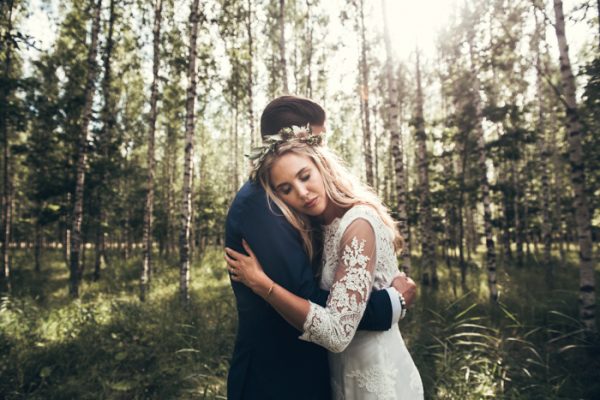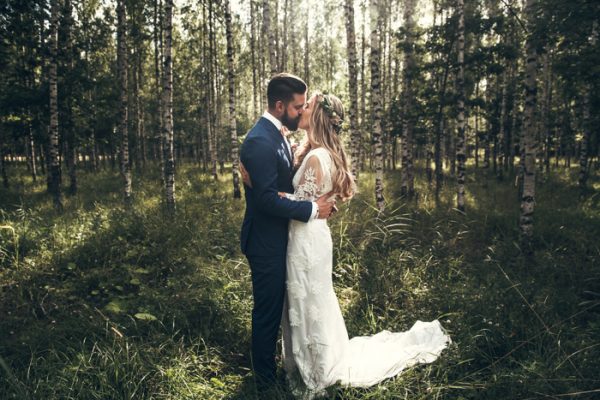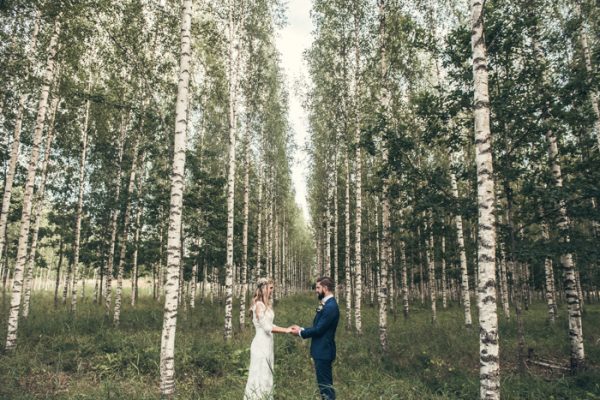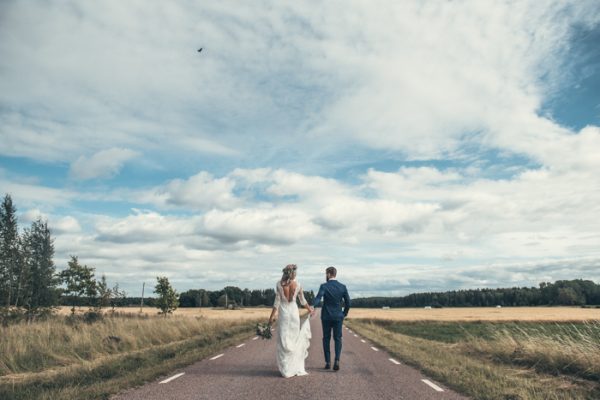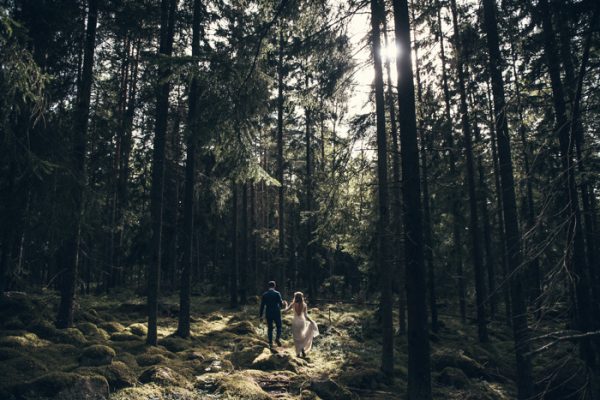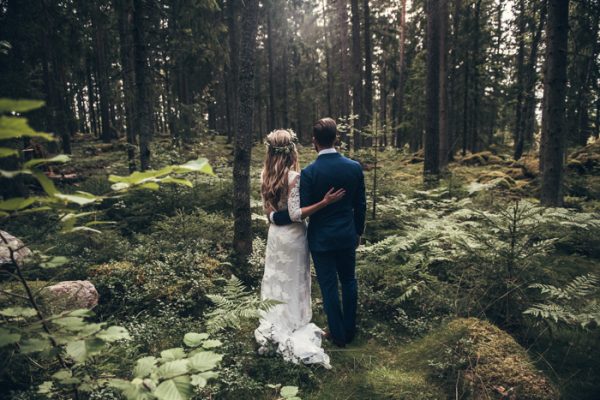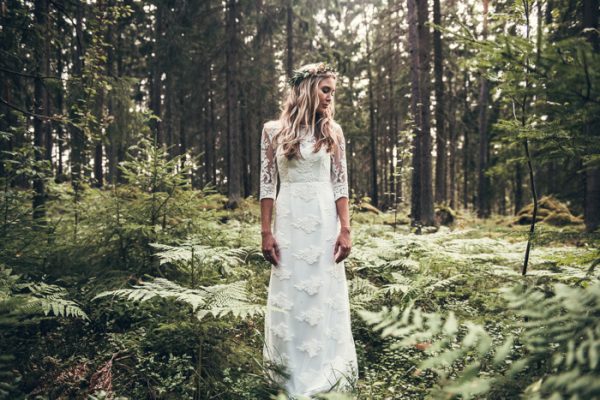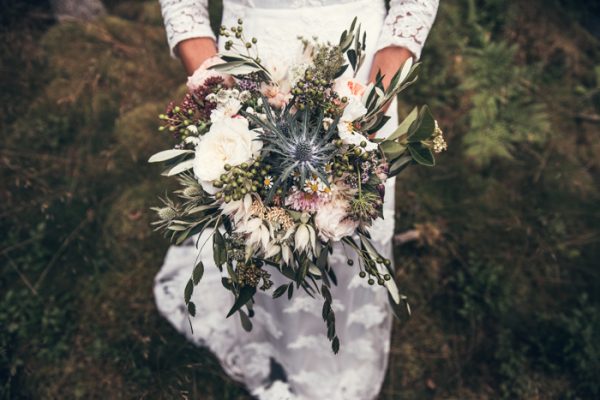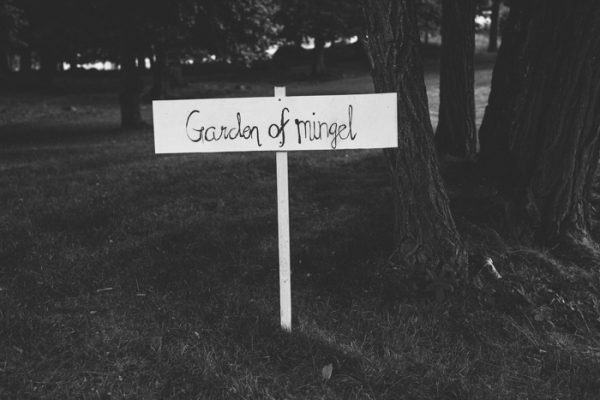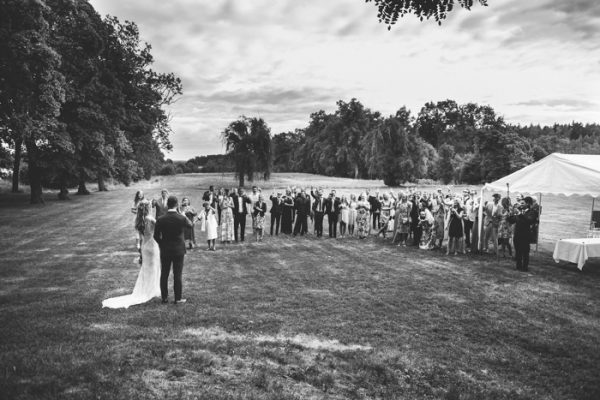 Our advice: Start to decorate the venue in time. The fact that we did everything by ourselves with the help of friends, and also had really big plans including building a totally new setting for the venue, resulted in a very stressful day before the actual wedding day. Owe is a former carpenter and built the dinning setting for a inside pergola and we cover the ceiling with greenery and lighting. He built a seating chart, signs, outdoor tables for mingles.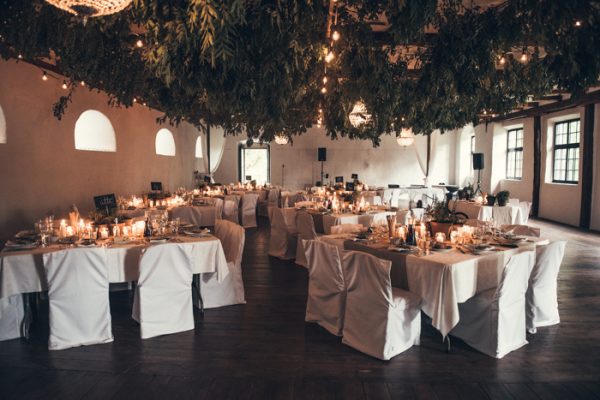 Everything takes more time than you think, even just decorating the table. If you're planning to decorate your wedding by yourself make time for unexpected things in your time schedule and prepare everything you can do at home in advance. Make a to do list, and let one person be the "event planner." This person should not be stuck doing things by themselves, it's important to have a person have control overall, be there for any questions, and give directions on how things should be done.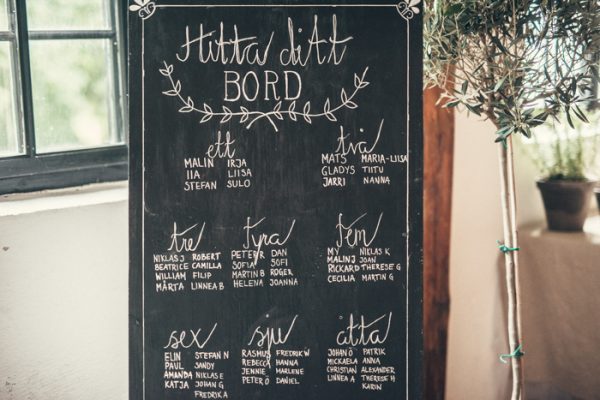 Our wedding vibe was Italian winery meets botanical garden. We love Italy and have travel to Italy together several times, and it was obvious for us to have an Italian theme of the wedding. Not just the dinner, drink menu and decorations but we also wanted to bring the warm, relaxed and familiar feeling of it.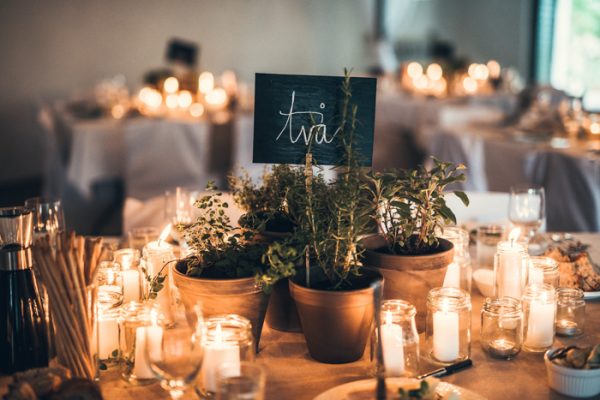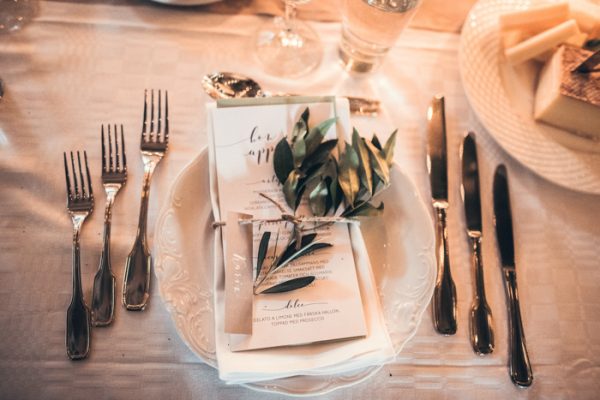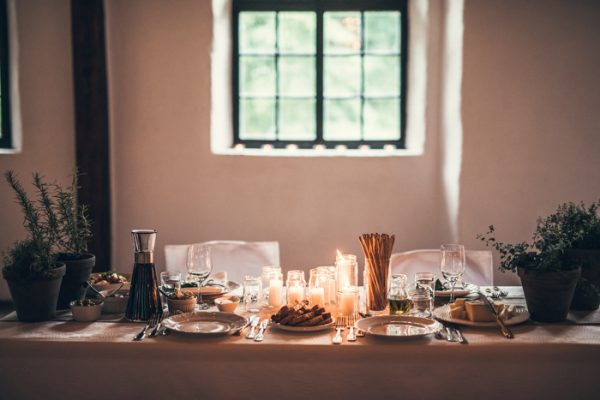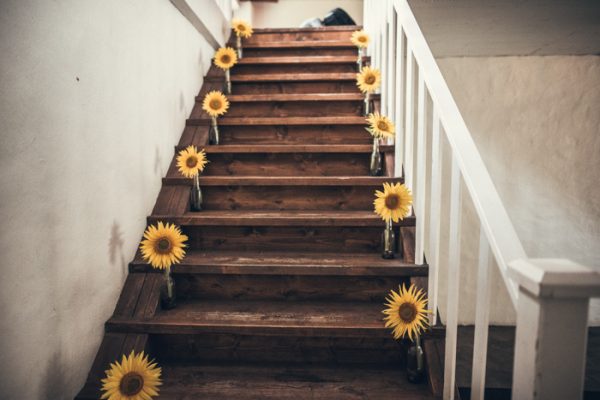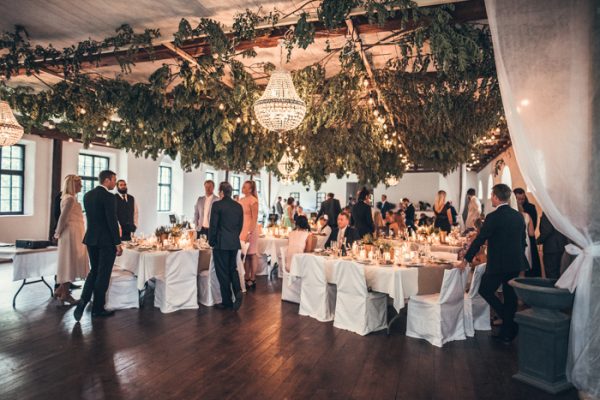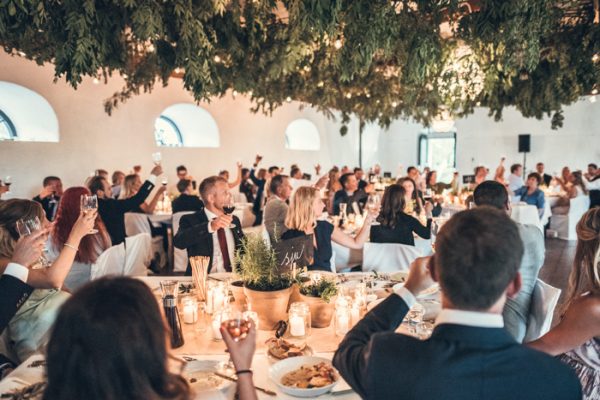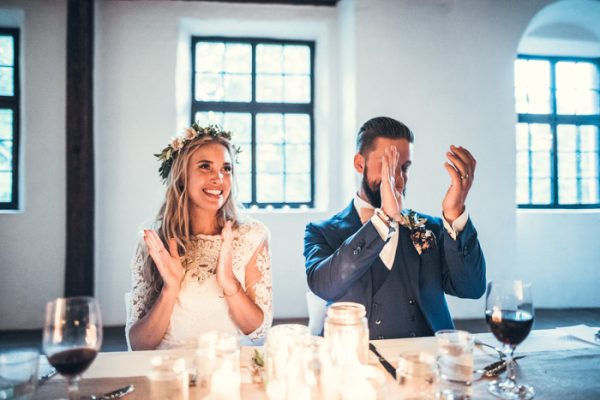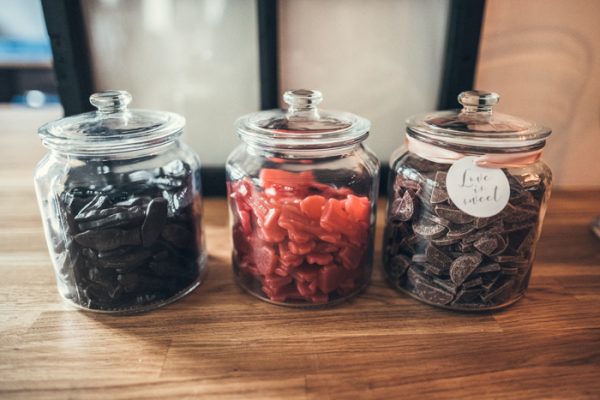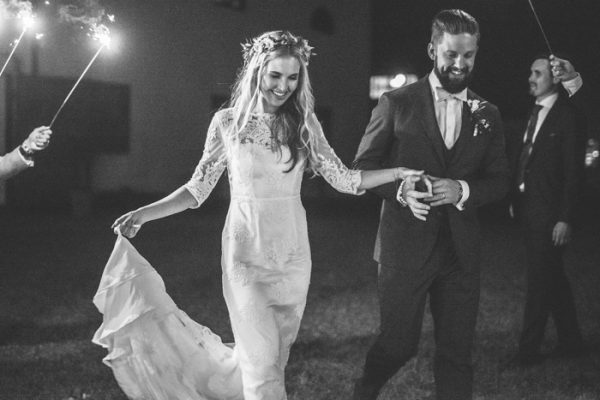 I have to say our first dance was the most memorable moment. We danced in the night surrounded by a circle of our friends and family holding sparklers and lit by the light of cresset torches. The music system failed, and in the middle of the dance the music (a version of Stand by Me by Tracy Chapman) stopped. They weren't able to fix it, so in what only felt like a minute our guests started to sing the end of the song while we ended our dance. It could have ended in a disaster but it turns out to be the most romantic part of the wedding and it also afterwards felt like it was a part of the plan because of the seamless way it happened. At least it will always feel like it was meant to be.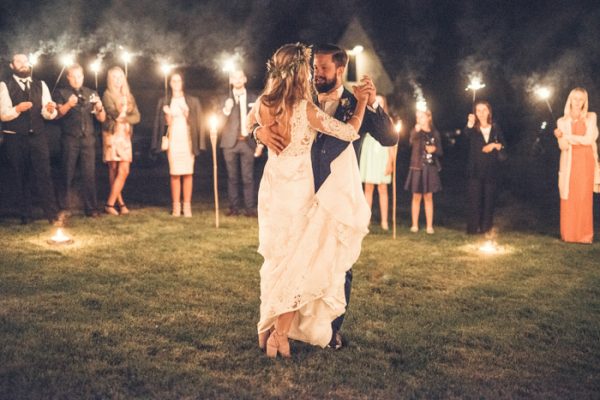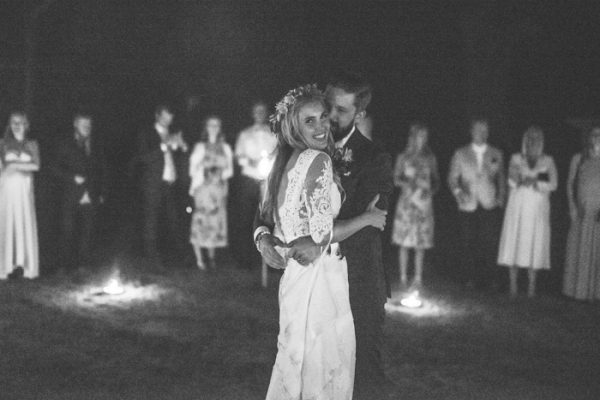 Congratulations to Frida and Owe, and a huge thanks to Karin Lundin for sharing their wedding with us. Can't get enough of this wedding's fresh take on a historic venue? Then you've got to see this cozy Alaska wedding at The Historic Skagway Inn!