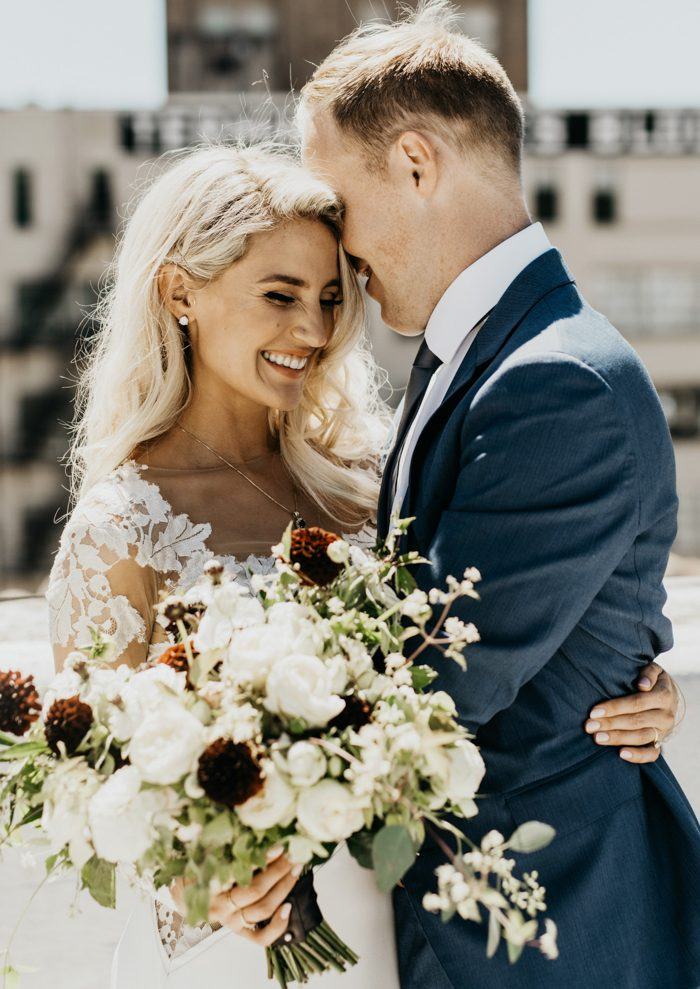 A naturally beautiful venue built for a serious party, the Seattle Tennis Club was the perfect romantic setting for Molly and Andrew's simple and chic wedding. Nestled on the shoes of Lake Washington with a picturesque manicured lawn and flawless setup for a live band, this couple stuck to their priorities – a big party centered around family and friends. Elegant and unforgettable, the classically timeless theme continued with fresh greens, bright white florals, and sophisticated table décor by Kaleb Norman James an abundance of gorgeous candles. Laurken Kendall Photography captured so many heartfelt moments, including a charming first look and rooftop couple photos overlooking Pike Place Market.
The Couple:
Molly and Andrew
The Wedding:
Seattle Tennis Club, Seattle, Washington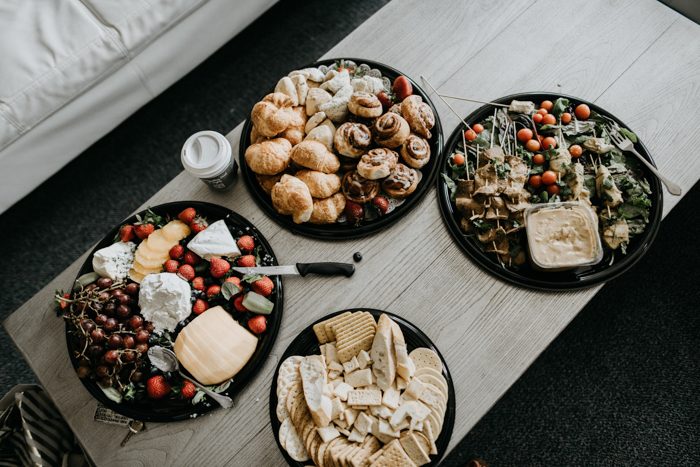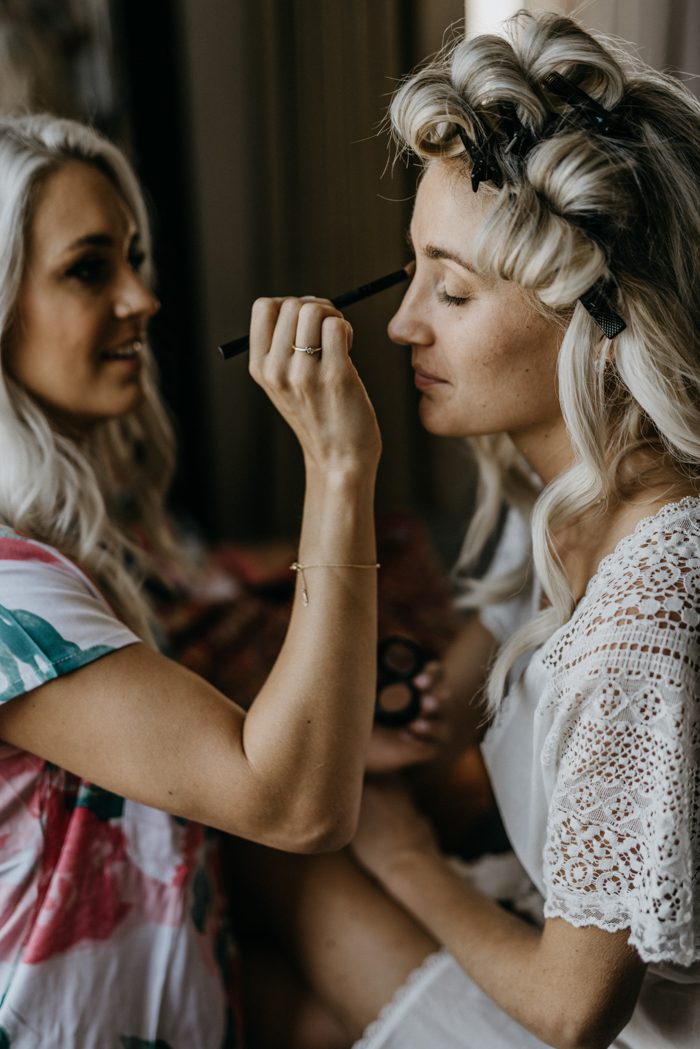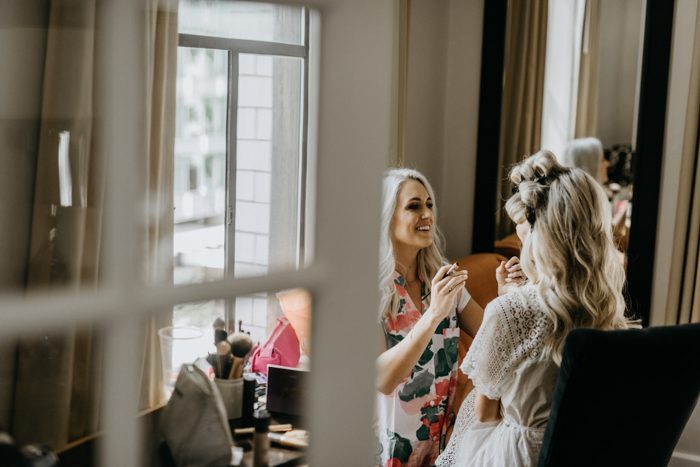 We wanted to enjoy our wedding day. For us that meant focusing on the things that really mattered for the day – a romantic setting, special moments with each other and our friends and family, and a venue that was naturally beautiful and could host a serious dance party. We wanted to keep it simple so that we weren't stressed and tired by the time the day came.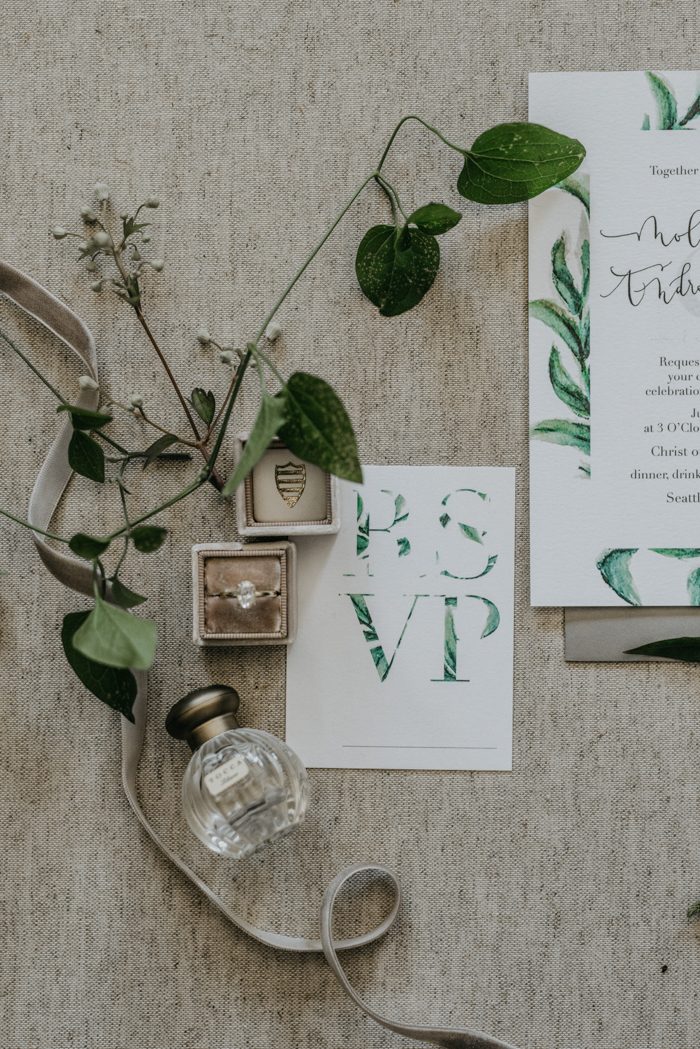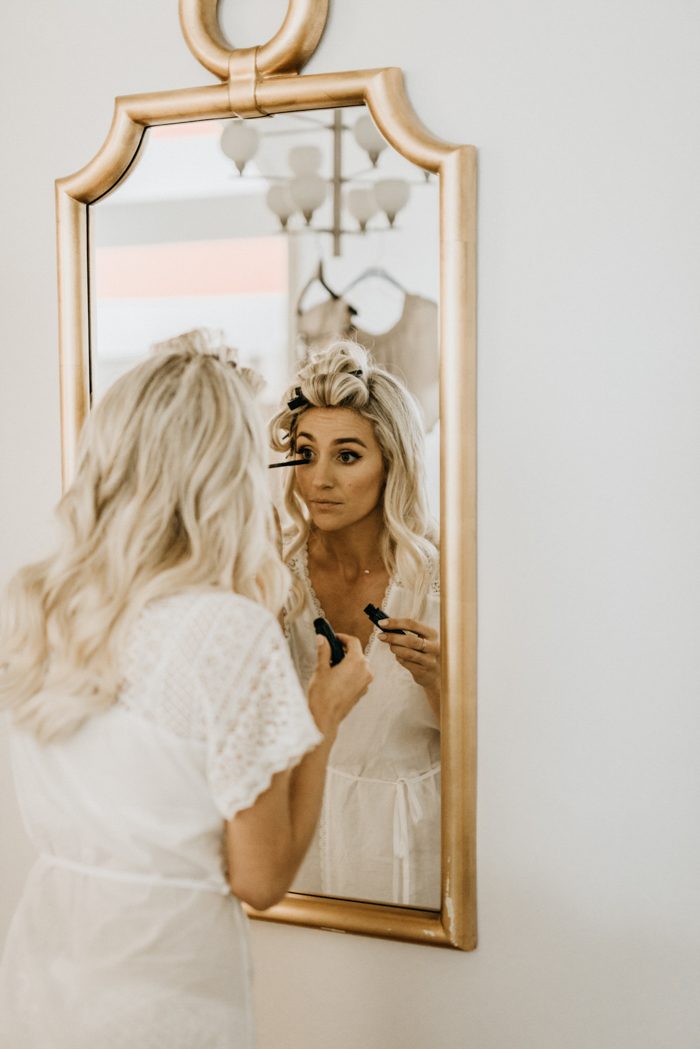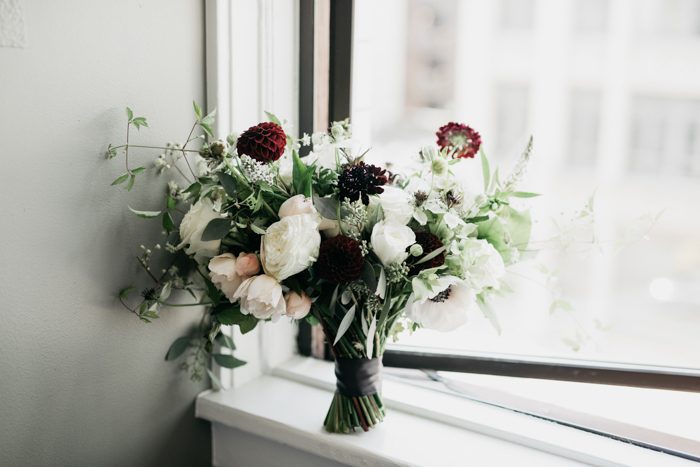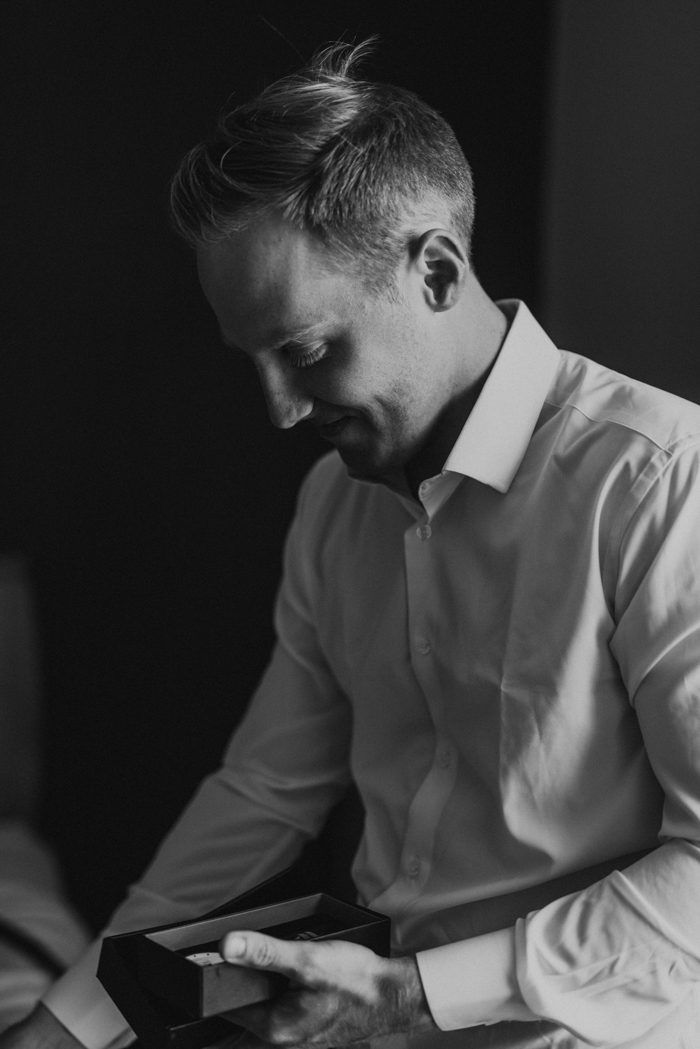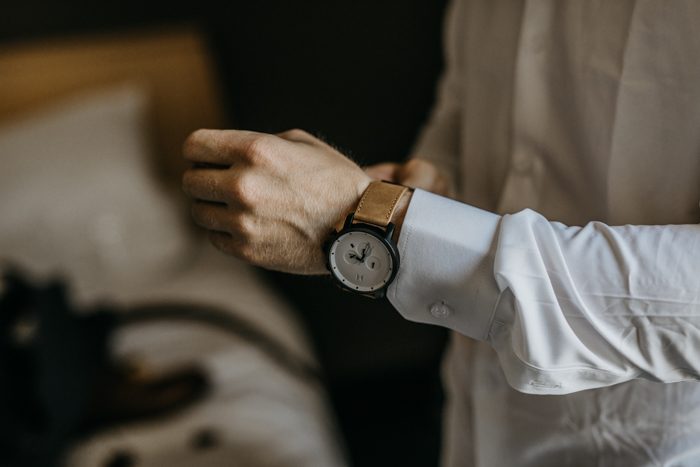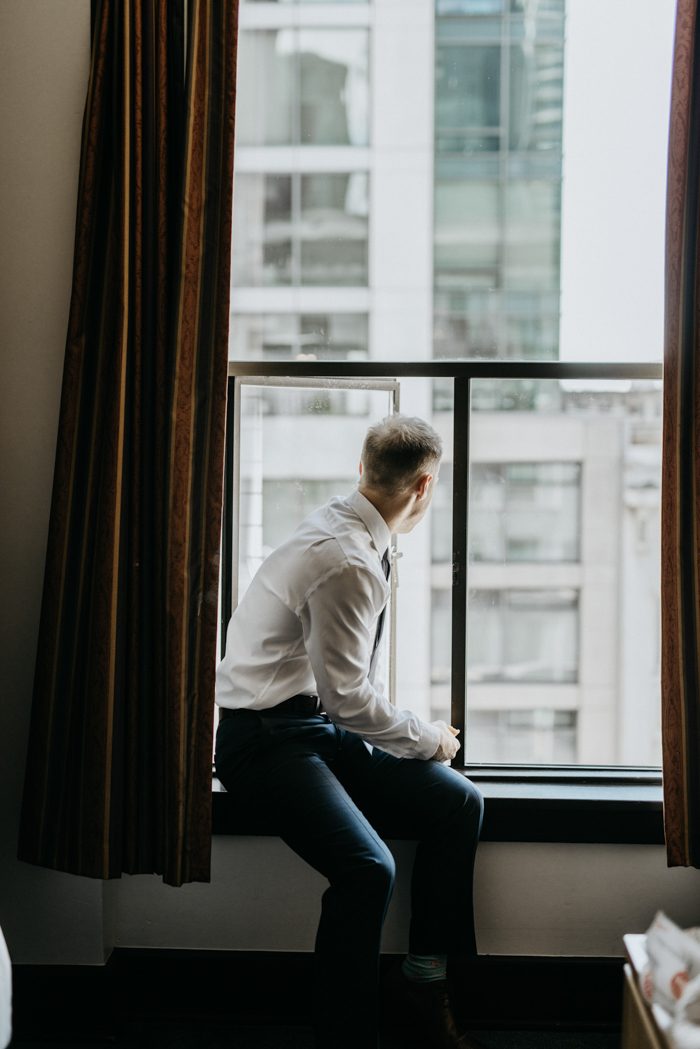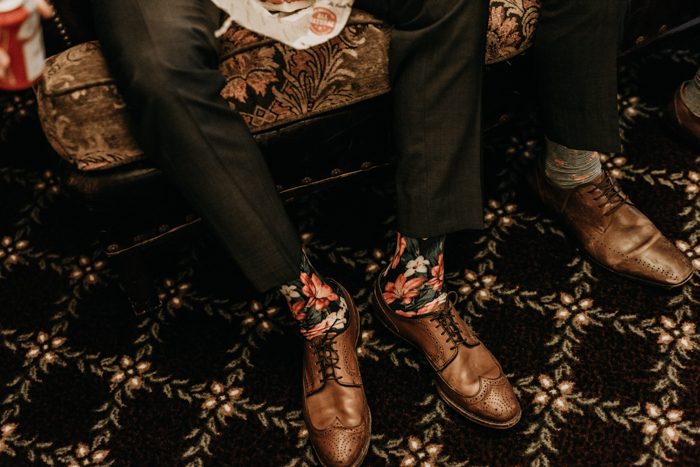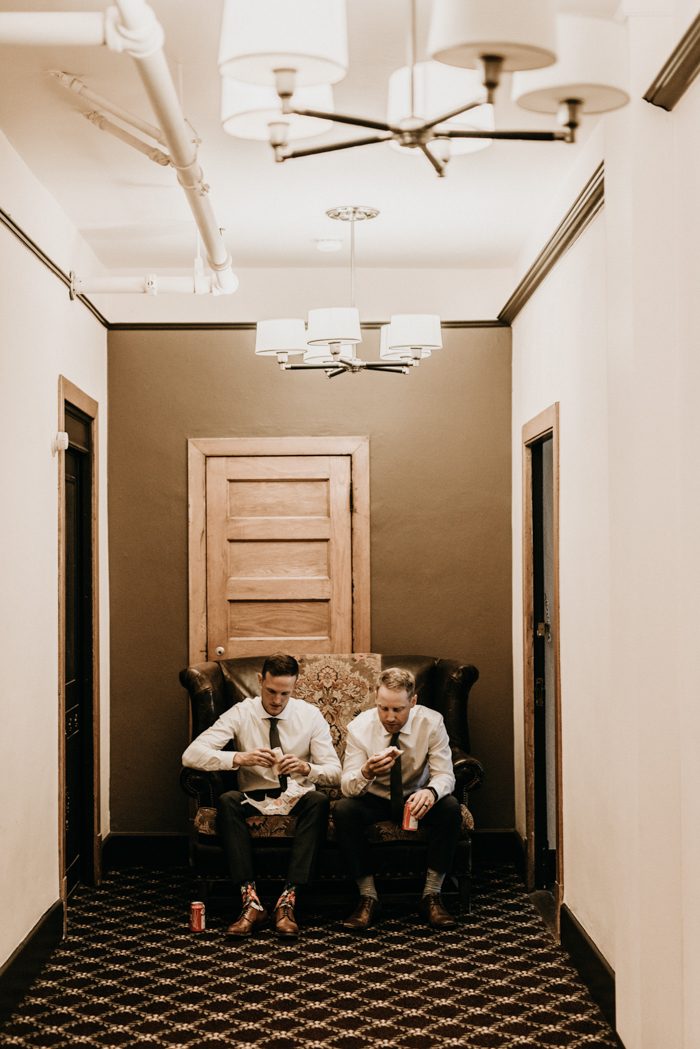 For the placards I got small white marble tiles that we painted each name on in gold. I have assisted on a few weddings before and something that I had seen was the table menus or placards would blow away in the wind if it was outside. We also LOVE popcorn (I mean, it's a serious addiction) so my mom had these custom labels printed with our name andwedding date that she wrapped around each package. It was such a cute surprise!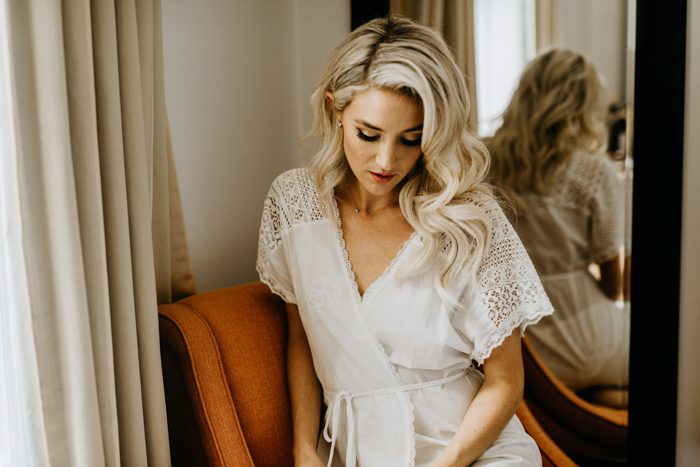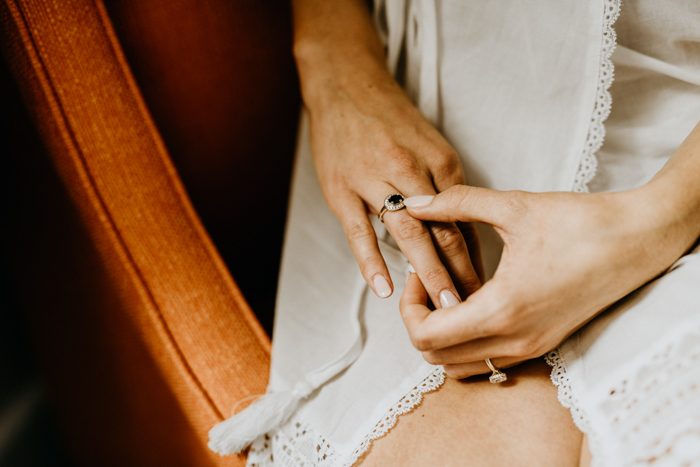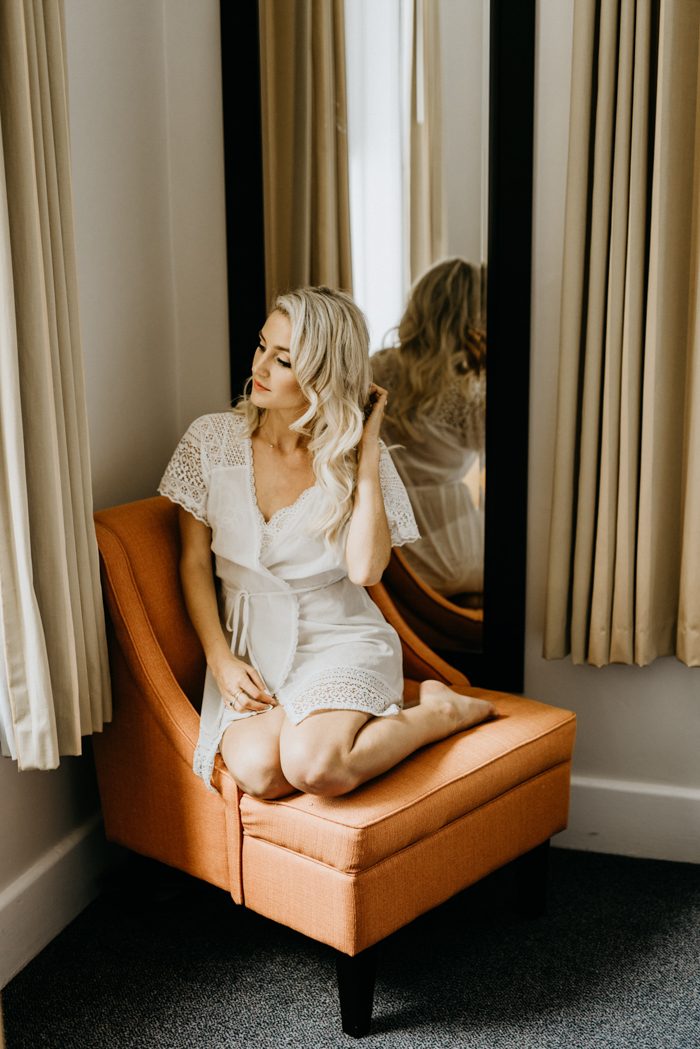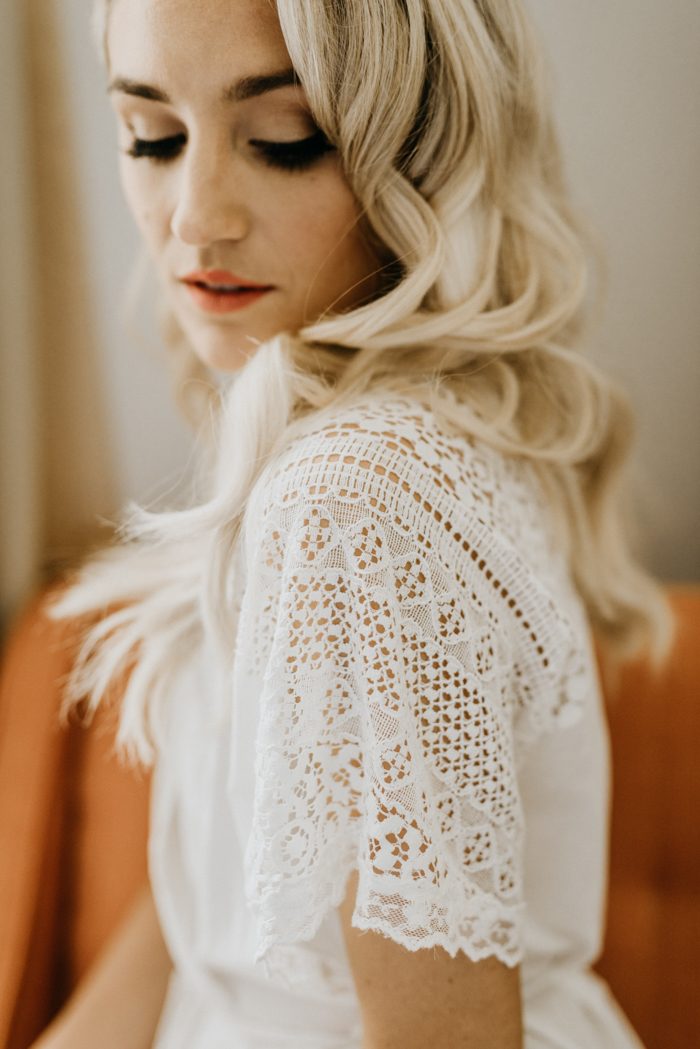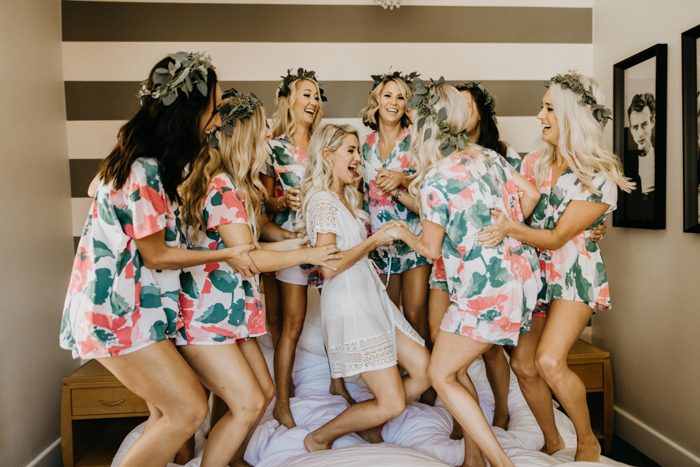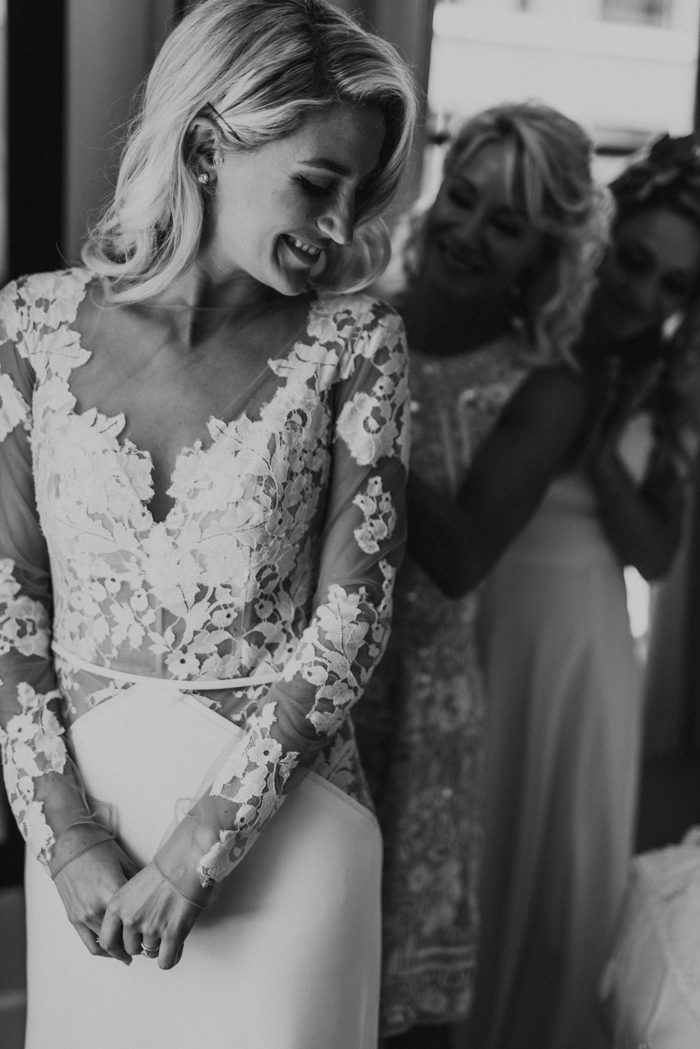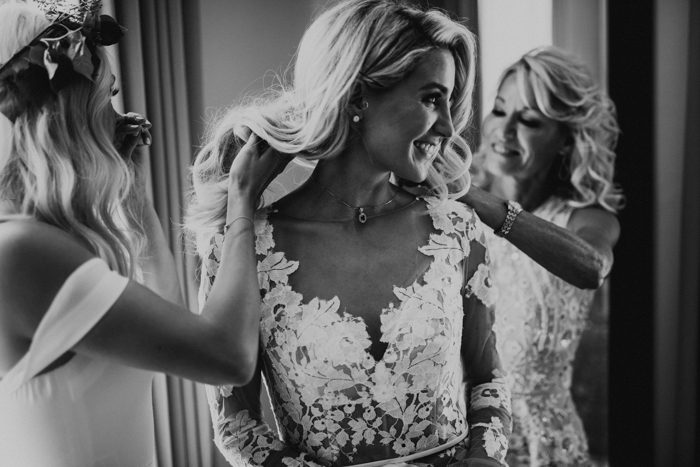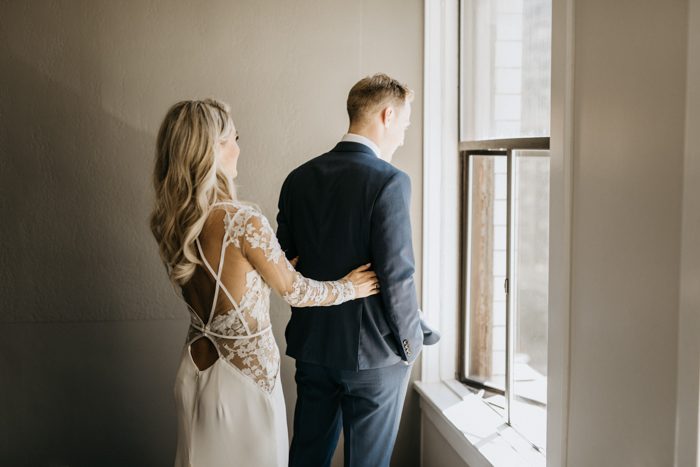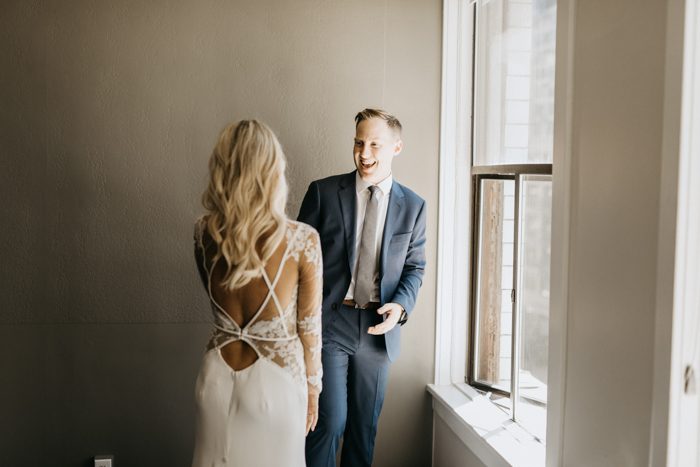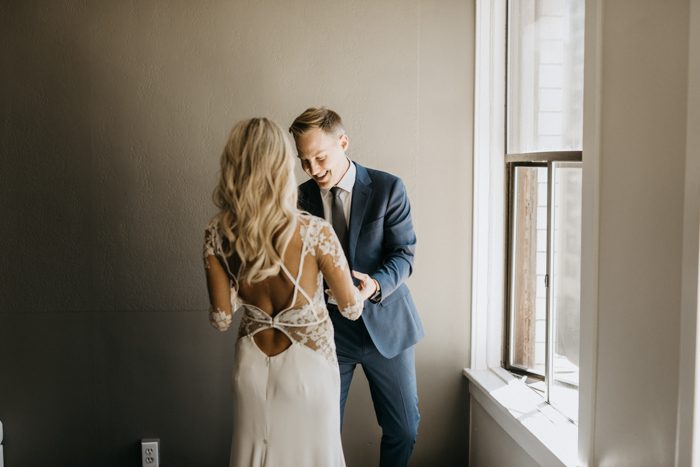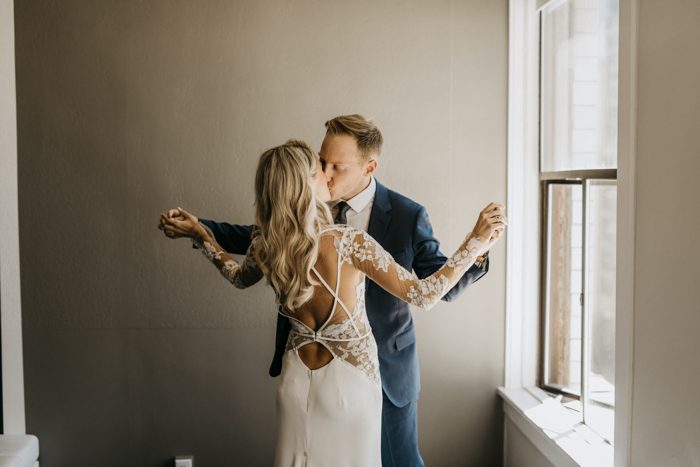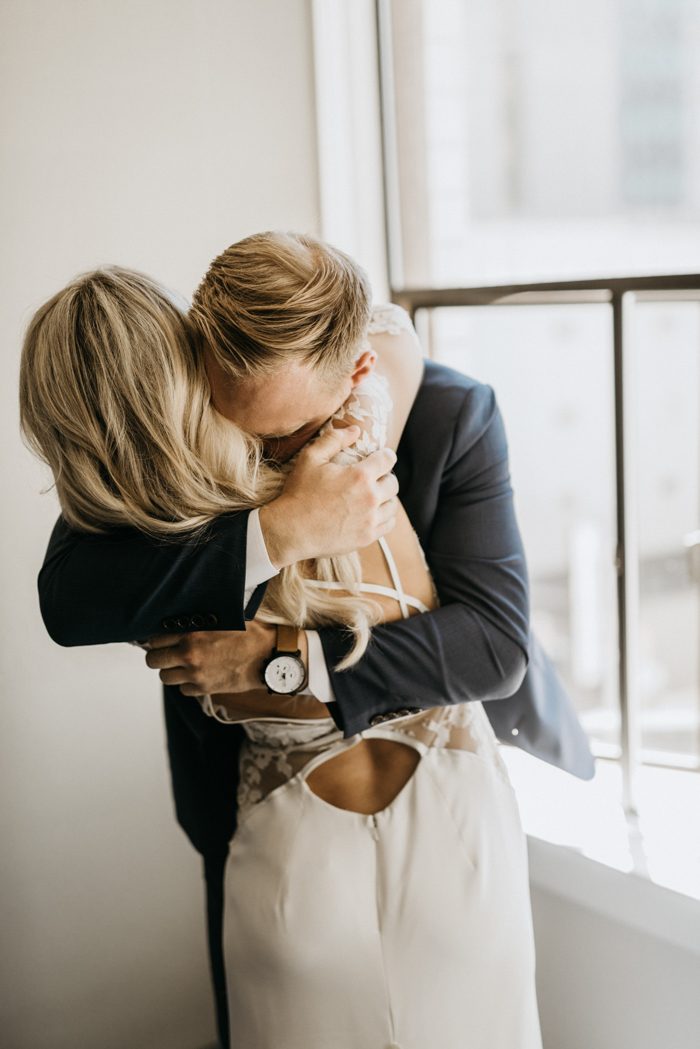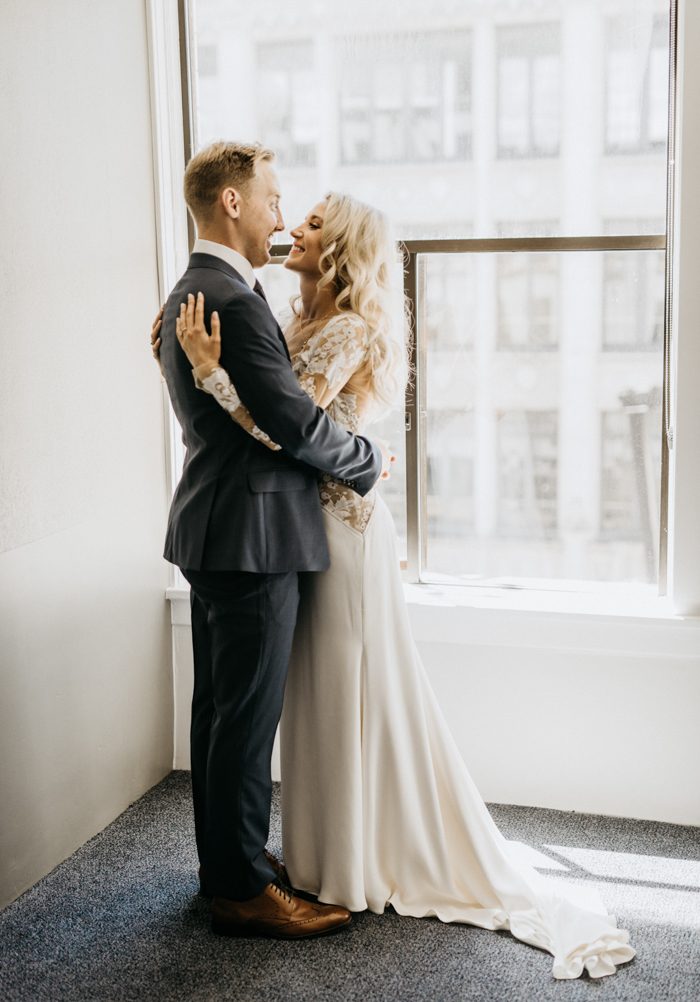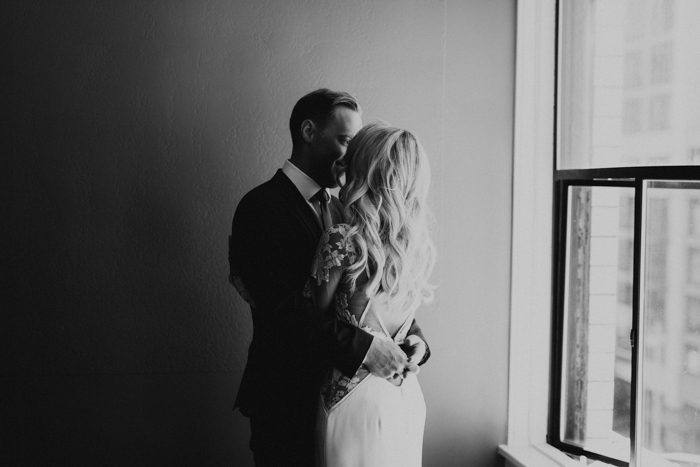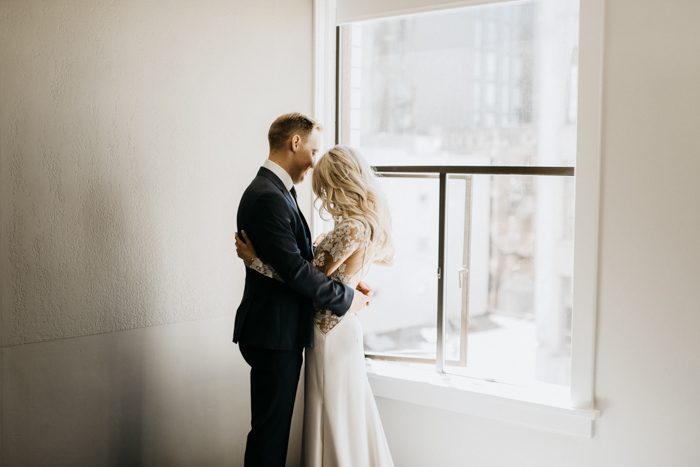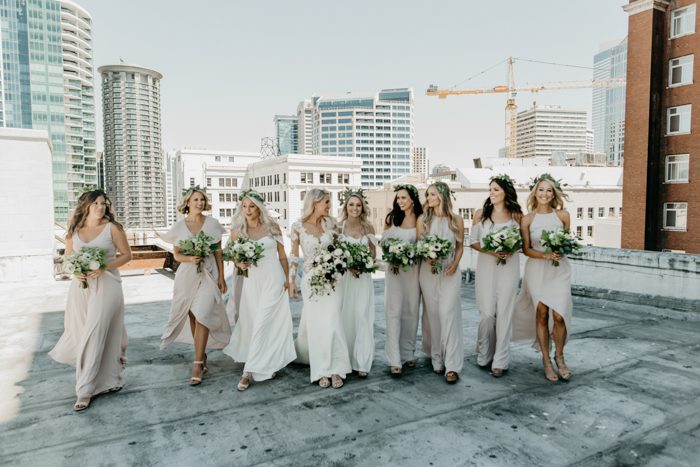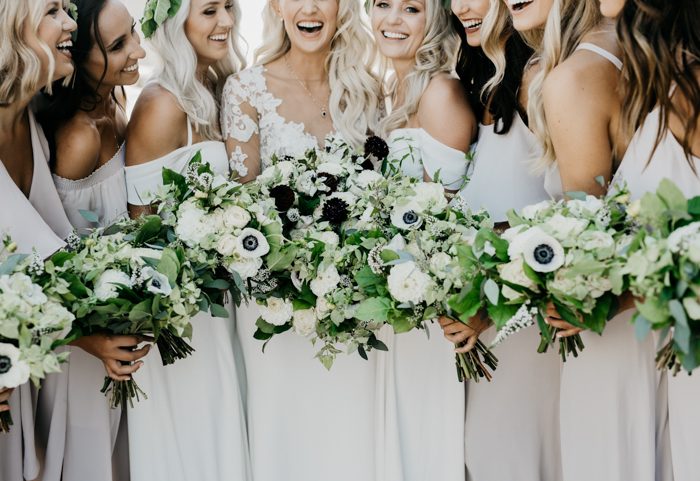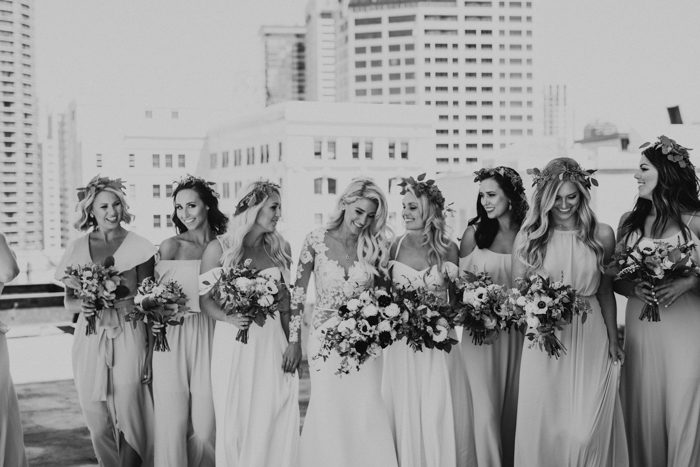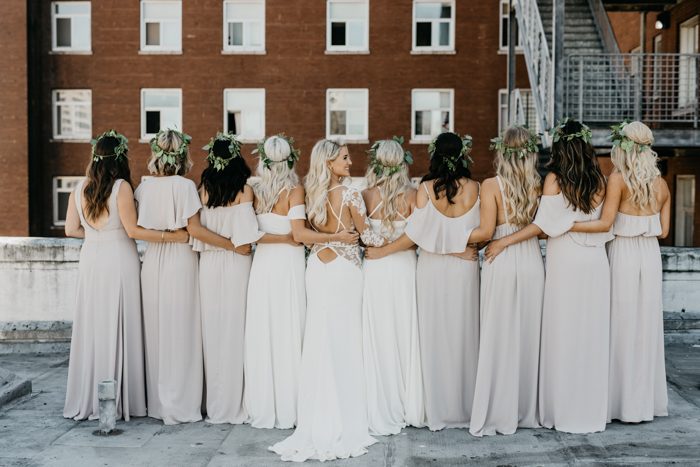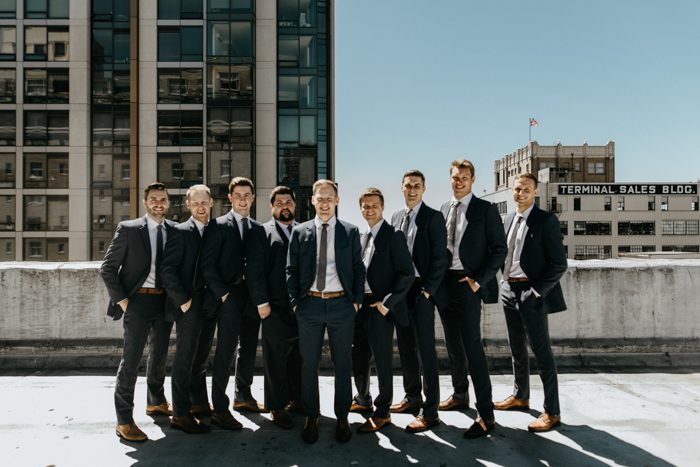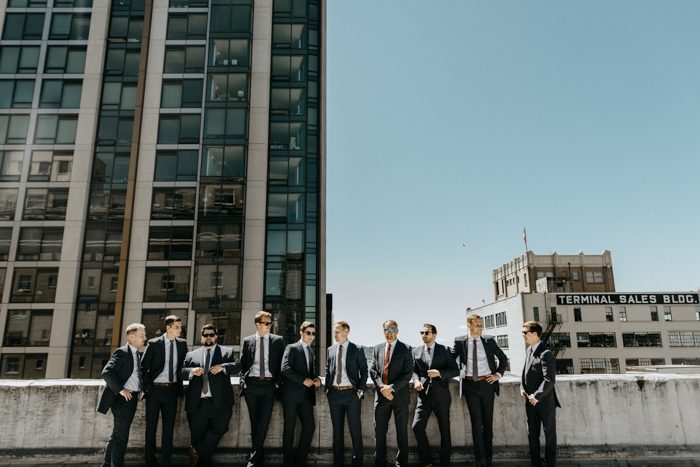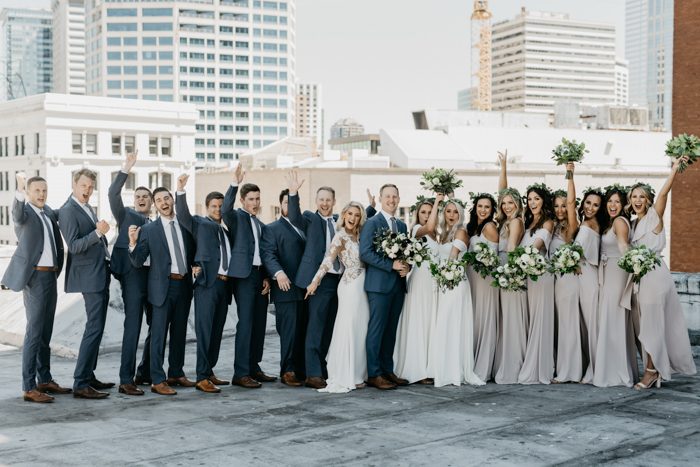 Laurken is seriously the best. I didn't want posed pictures of us smiling – I really wanted to have the feeling and the joy of the day captured. She did just that. She had us laughing the entire day and put everyone at ease. I had our entire bridal party (yes, even the men) and countless people from the wedding coming up to tell me how awesome she was.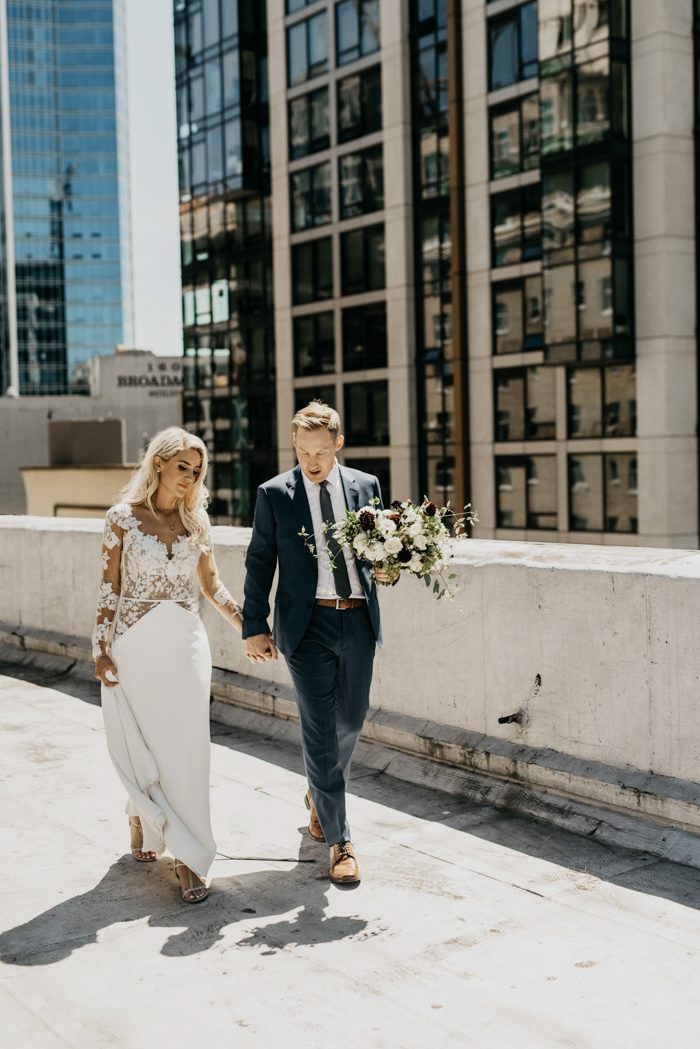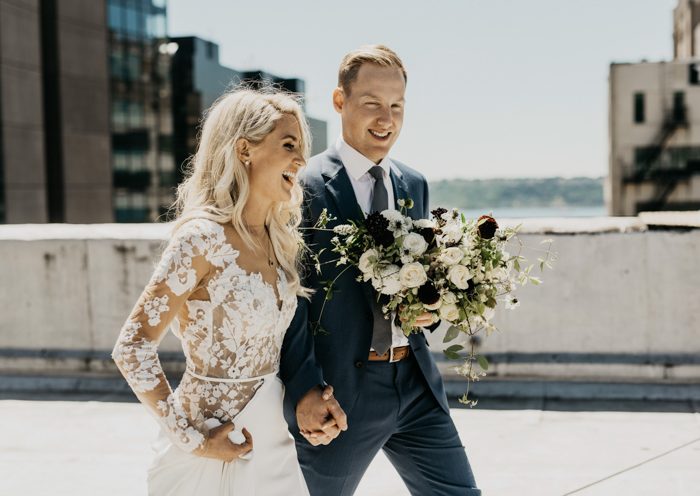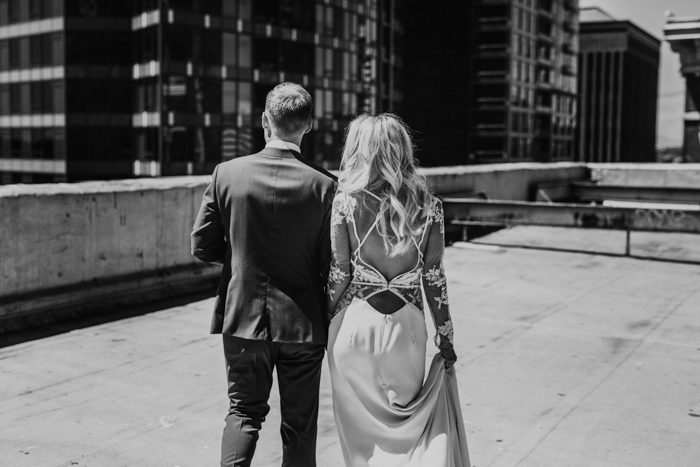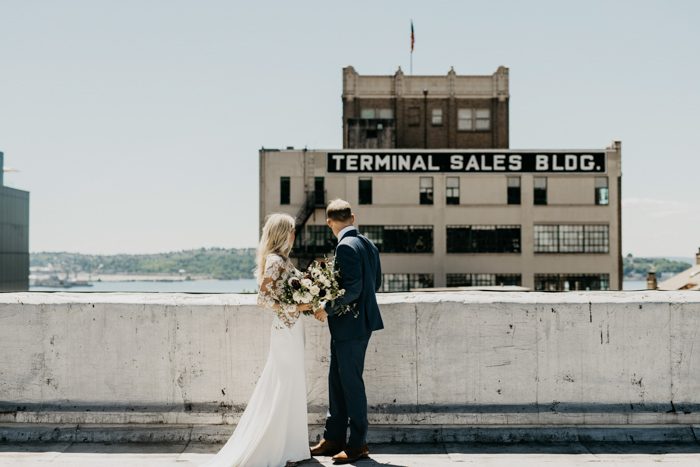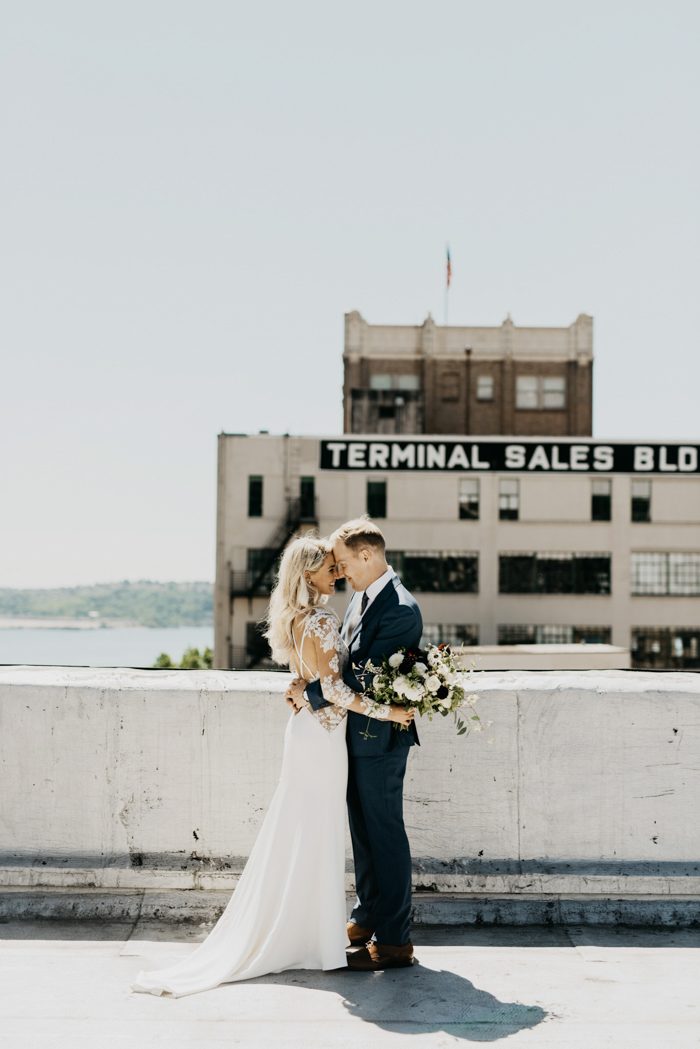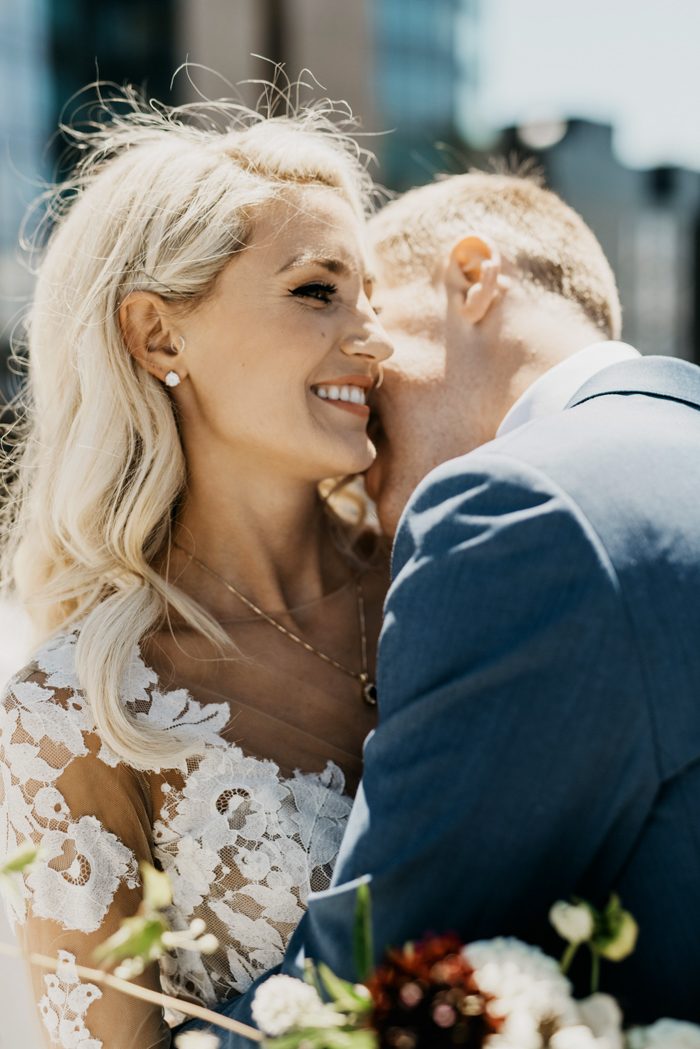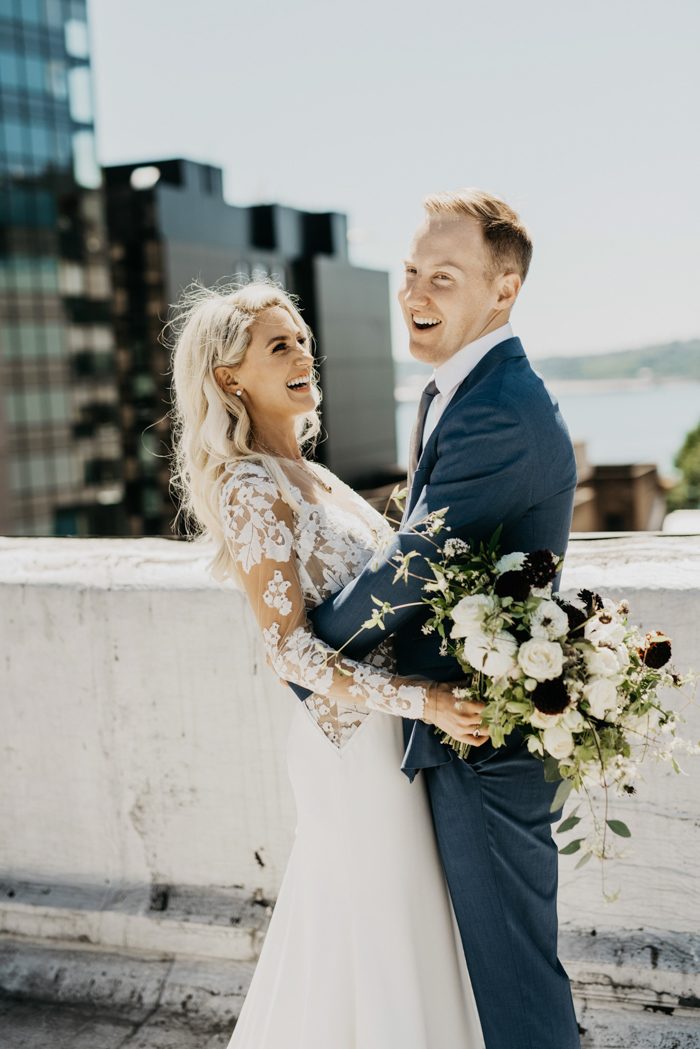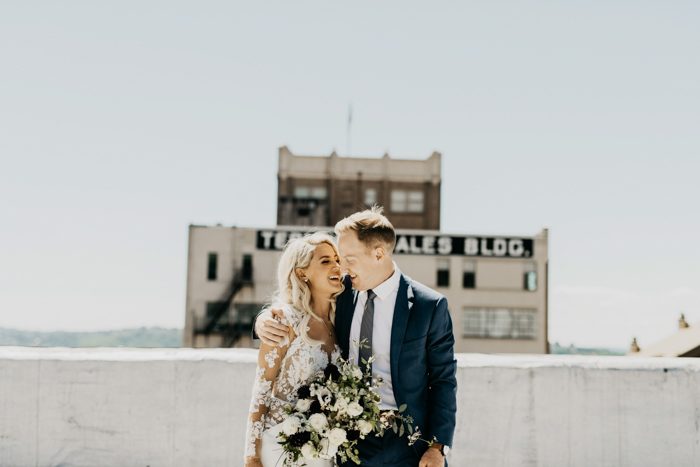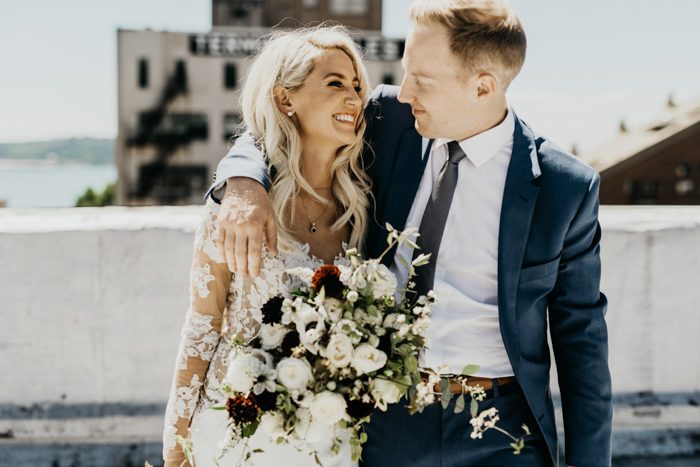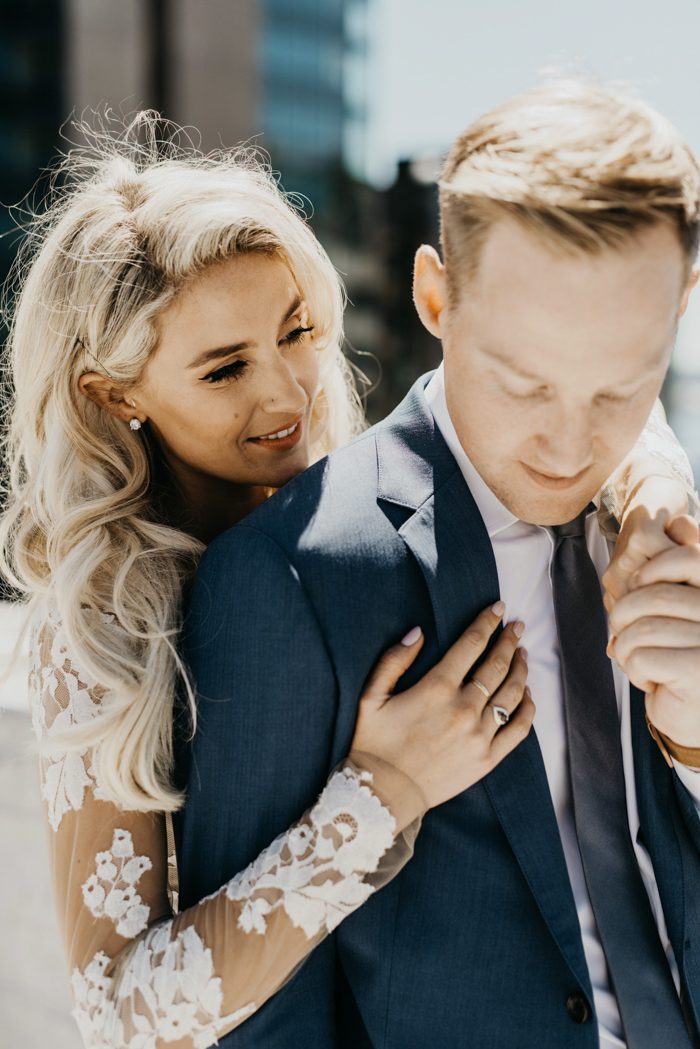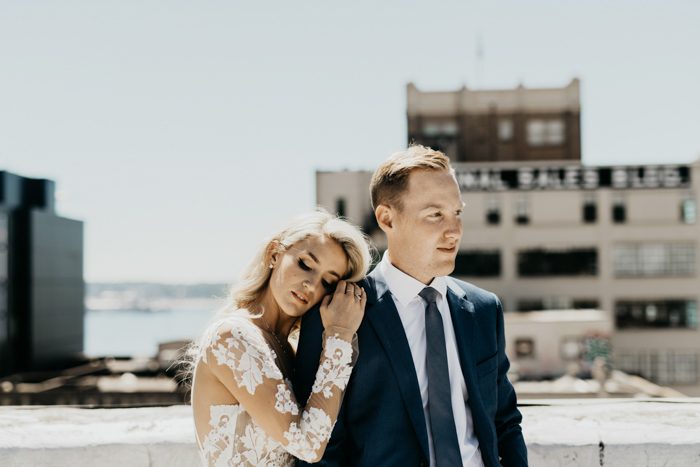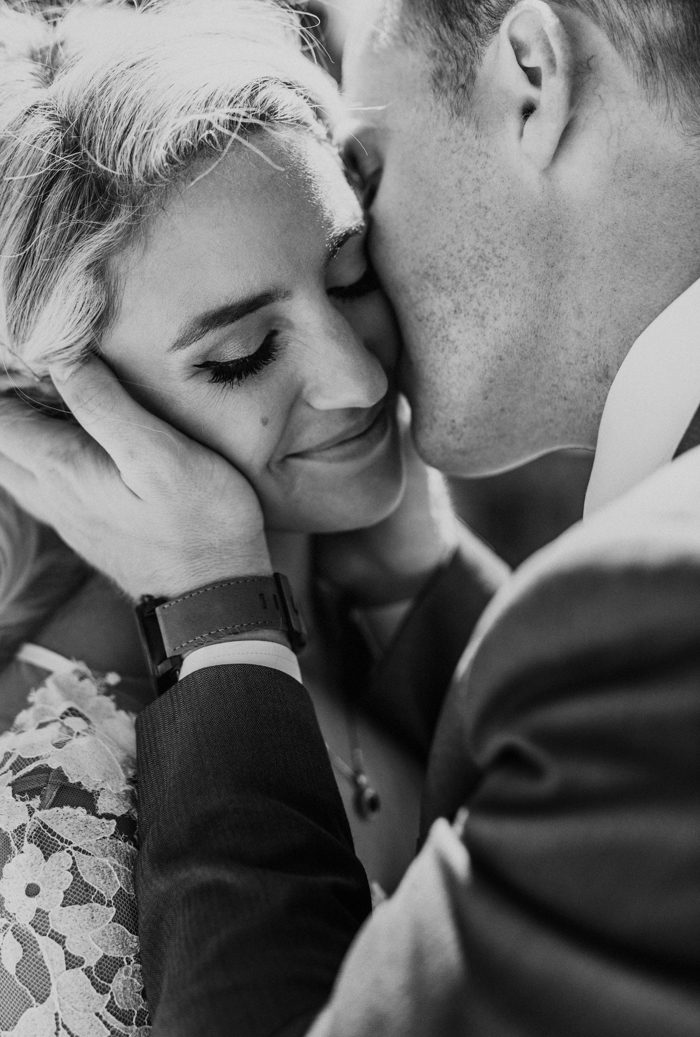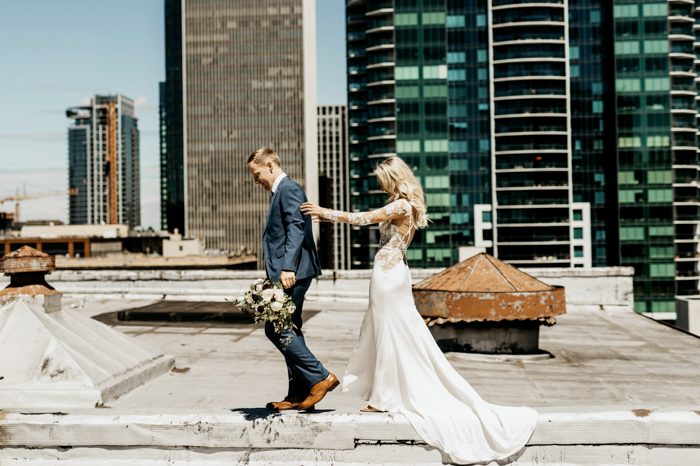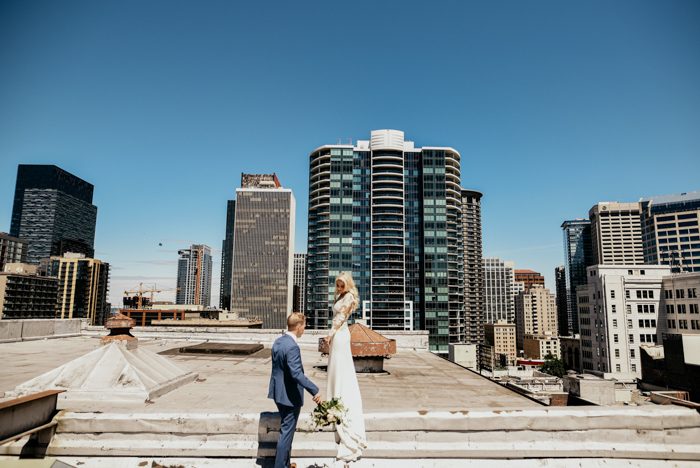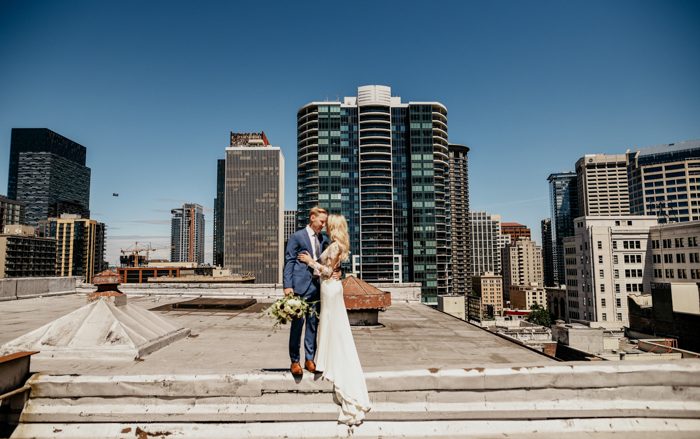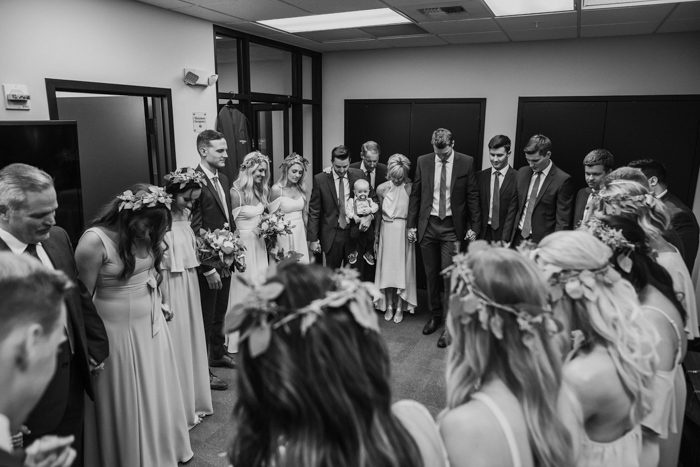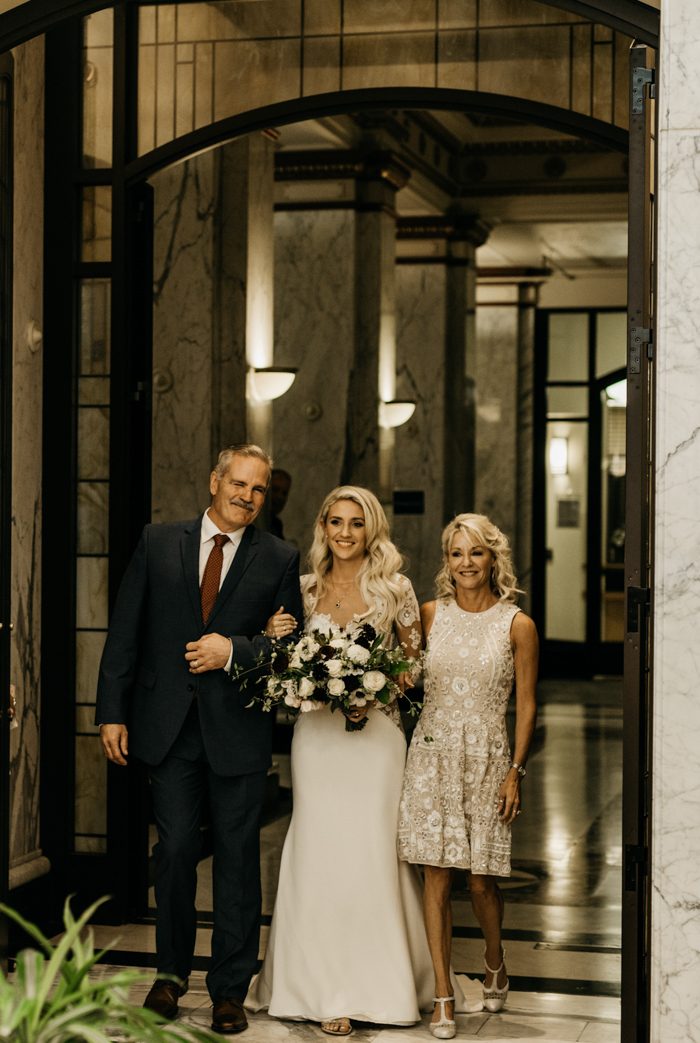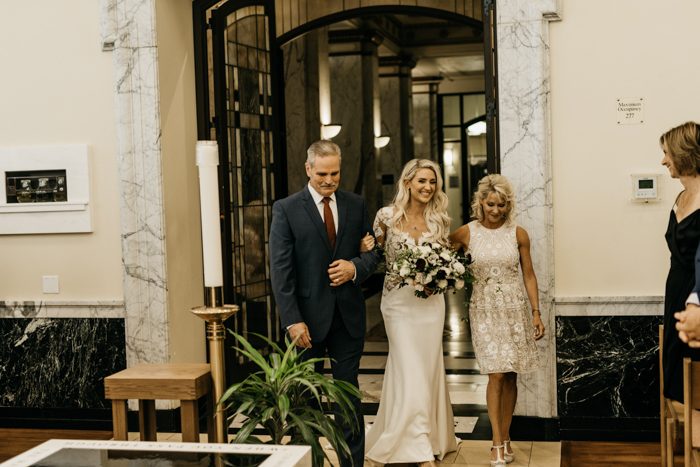 The first moment was when we said our vows and were announced as "Husband and Wife" – it was such simple words to declare how we would walk together through the rest of our lives. The second was dancing with my Dad. Him and I have danced together since I was little (won a dance competition at a resort in Mexico when I was like 10 years old…no big deal) and we danced to "Good Golly Miss Molly." He swung me around and I forgot to breathe I was smiling so hard. I'll remember that moment of dancing with him forever.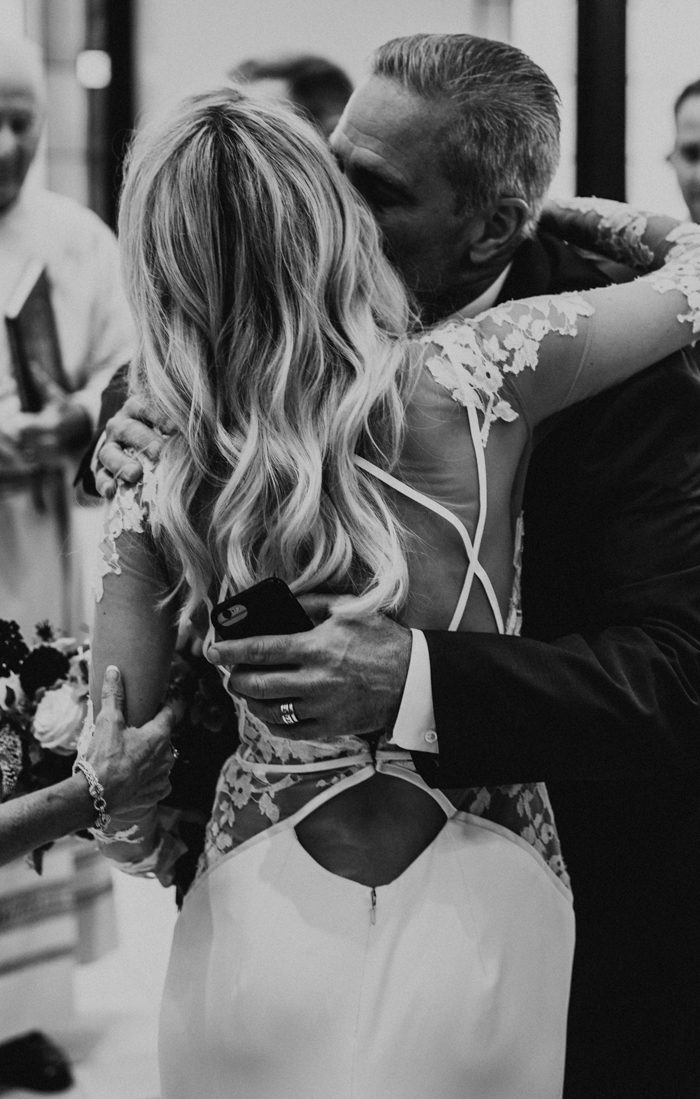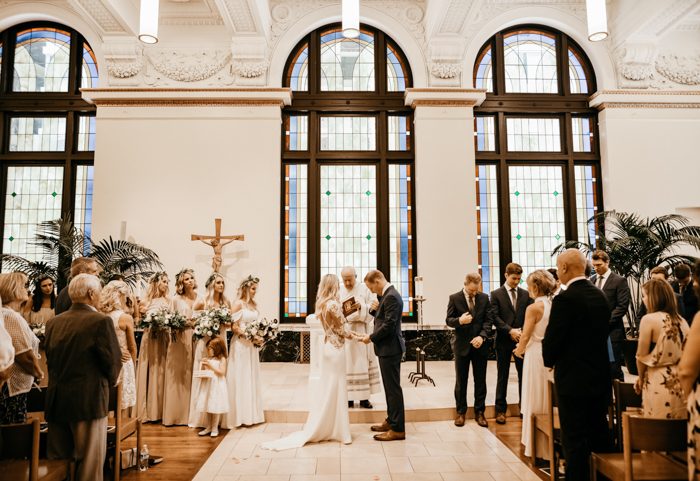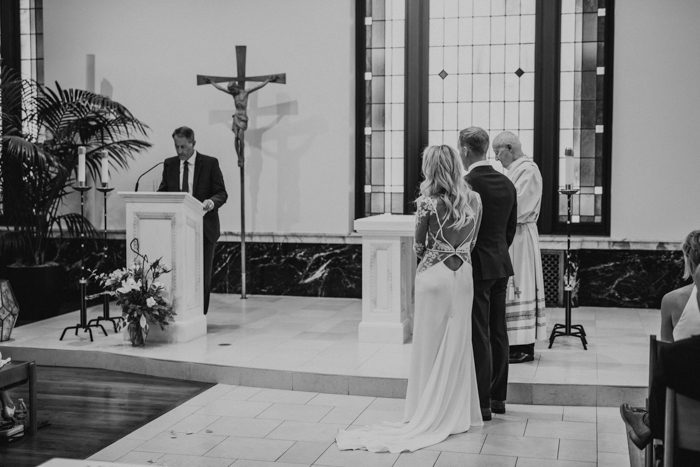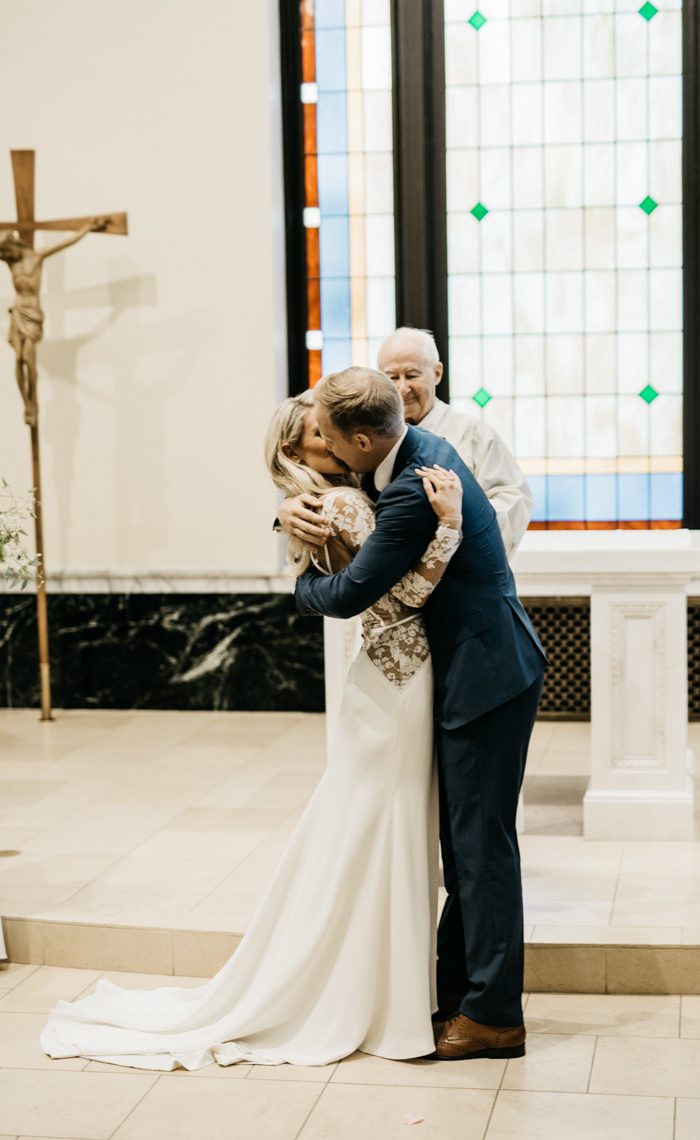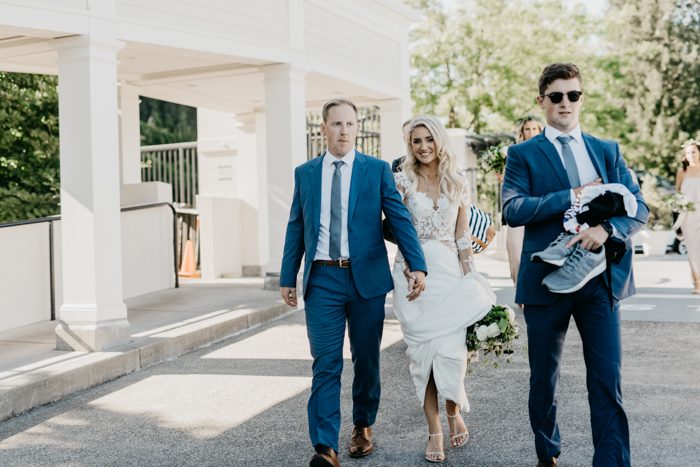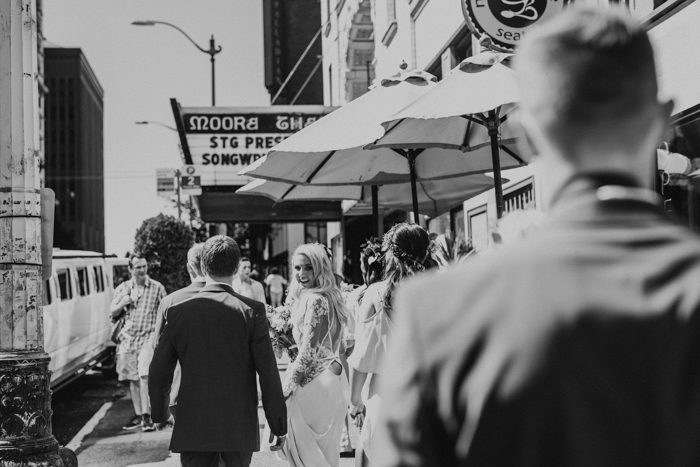 The Seattle Tennis Club is actually where my oldest sister got married! They did their ceremony outside on the lawn andreception inside the ballroom. Since then the lawn has been renovated and was able to host a reception out there by the water. I loved it because it had all the elements we wanted – it was easy for our family and friends to get there, it is incredibly naturally beautiful right on the water, and we could have a live band to help us dance the night away.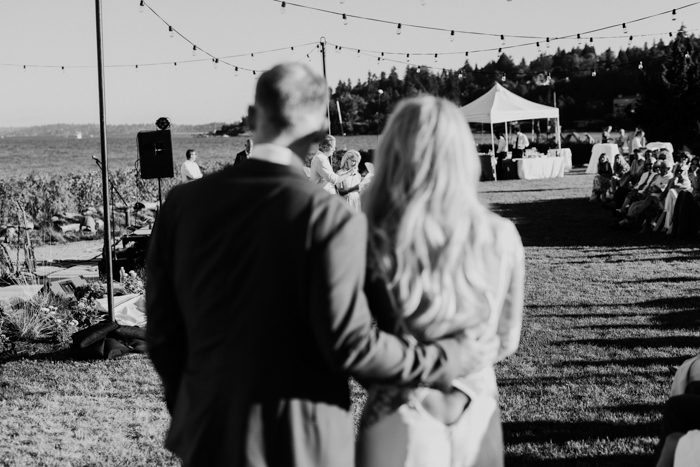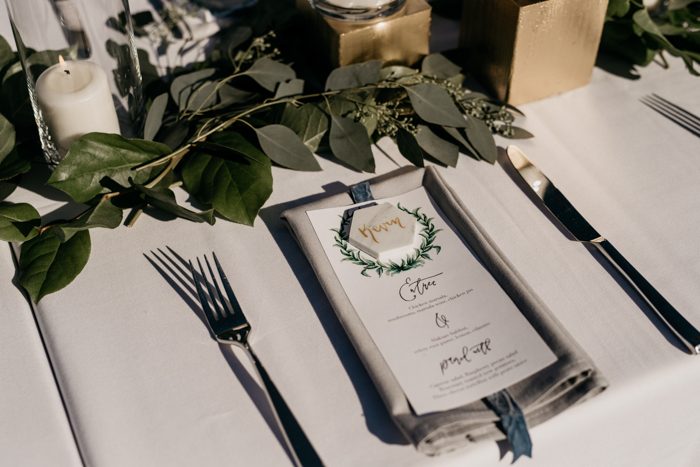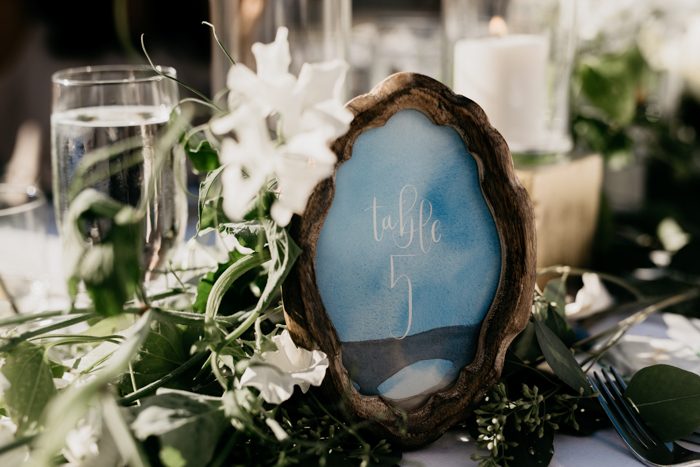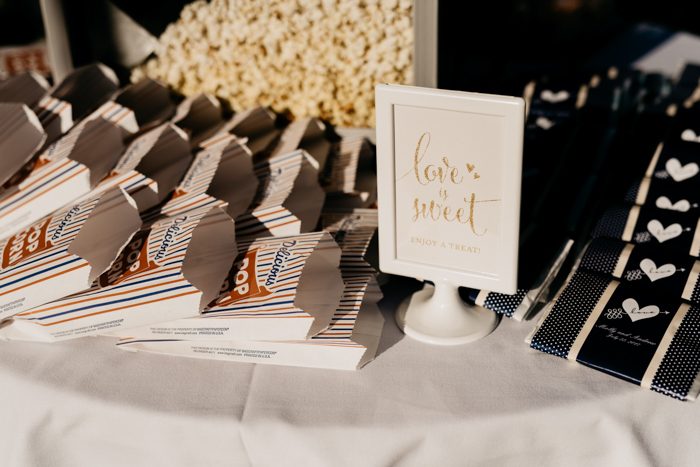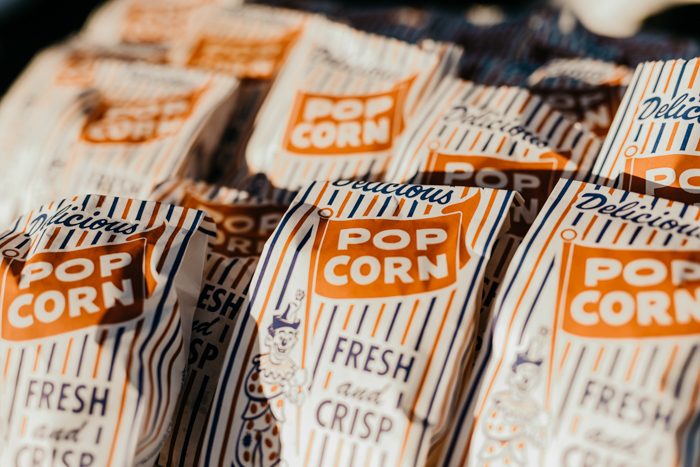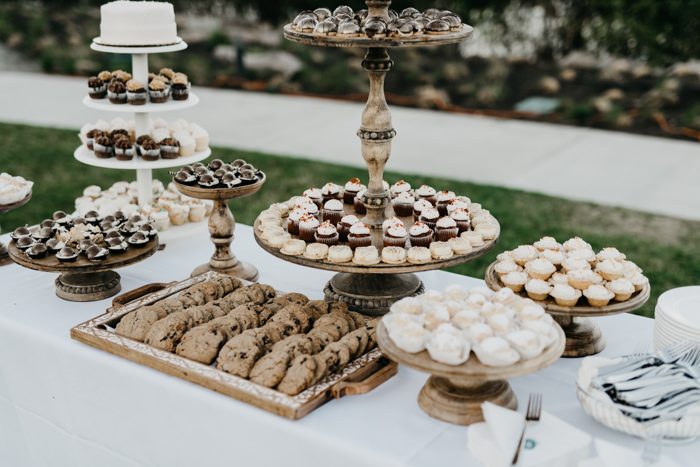 It's easy to go overboard. Before you start planning, sit down together (we went on a walk) and talk about the most important things you want to prioritize. For us, we knew we wanted a big party centered around our family and friends. From that vision we were able to prioritize having a location that was easy for people to get to, Andrew's Grandfather officiate the marriage, and a live band to set the mood. Everything else fell into place around those priorities.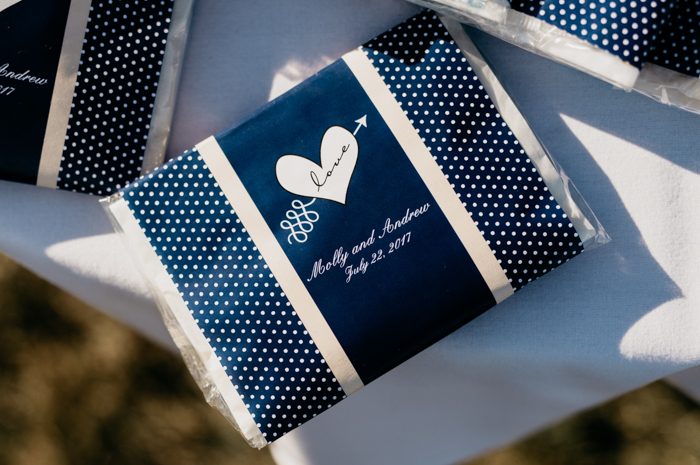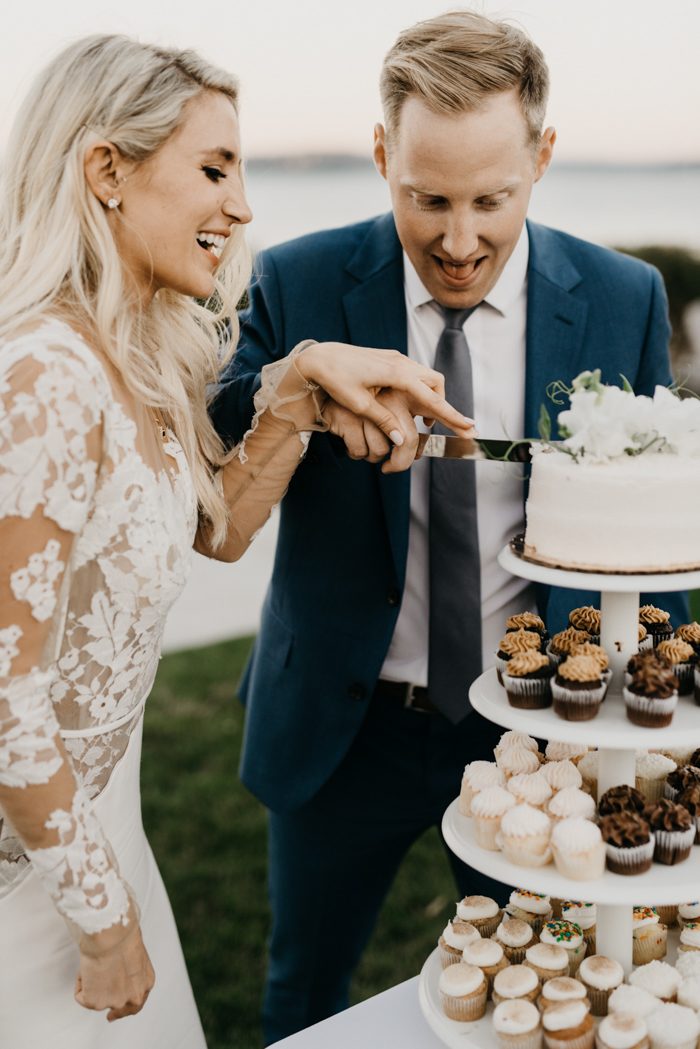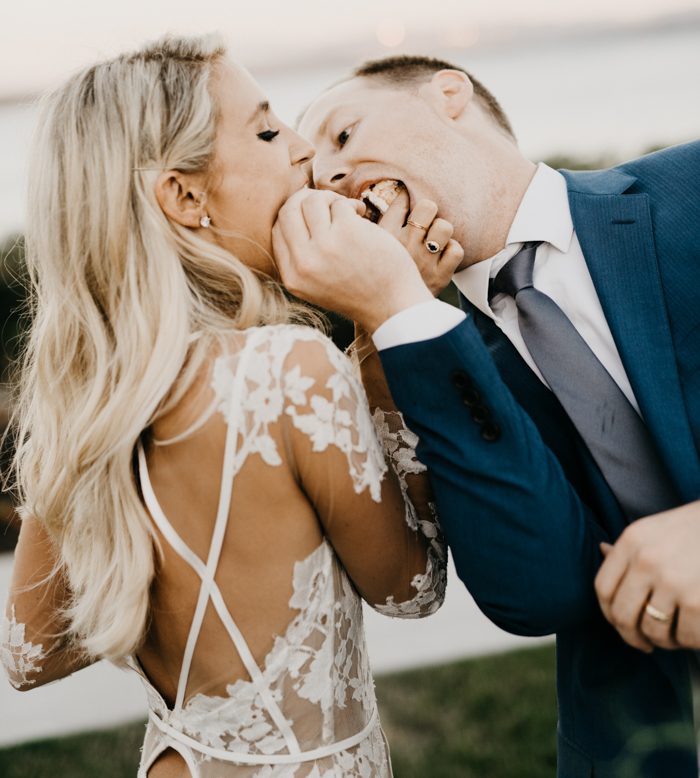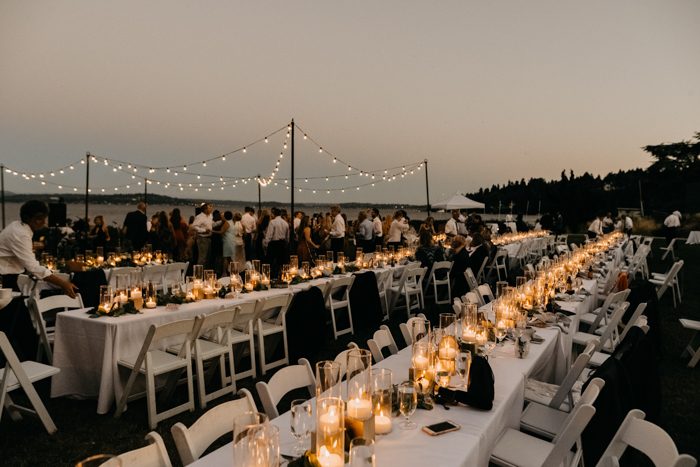 Congratulations to Molly and Andrew on the beautifully classic wedding and special thanks to Laurken Kendall for capturing this stunning couple on their big day! For more understated wedding inspiration, check out this casual and intimate Ontario wedding at Ainslie Wood Conservation Area!