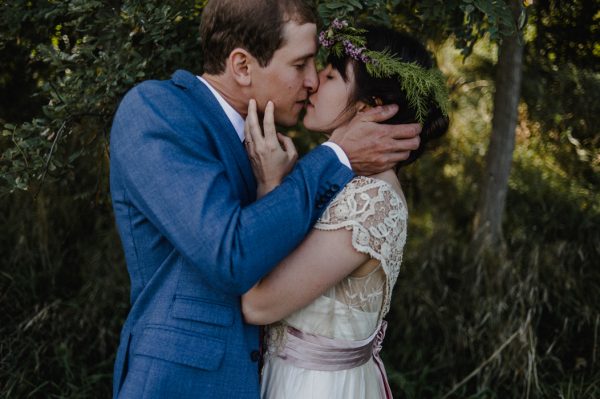 We know we're in for a treat whenever a Junebug member has a wedding of their own, and Frances and Joel's wedding is no exception! Frances is a wedding photographer, so asking her industry friends Jennifer Moher and Hugh Whitaker to photograph their wedding day was a no-brainer. We love how the resulting photos are so honest and heartfelt! From their early morning swim together to the ceremony location picked on the spot, everything about Frances and Joel's day was incredibly genuine. The couple chose to have an ceremony in Ontario's Ainslie Wood Conservation Area, in which their officiant incorporated fun, personal details to make the ceremony their own. For the reception, Joel's Sicilian mother catered their intimate reception dinner, after which Frances surprised Joel with an impromptu first dance under the stars.
The Couple:
Frances and Joel
The Wedding:
Ainslie Wood Conservation Area & Private Residence, Ontario, Canada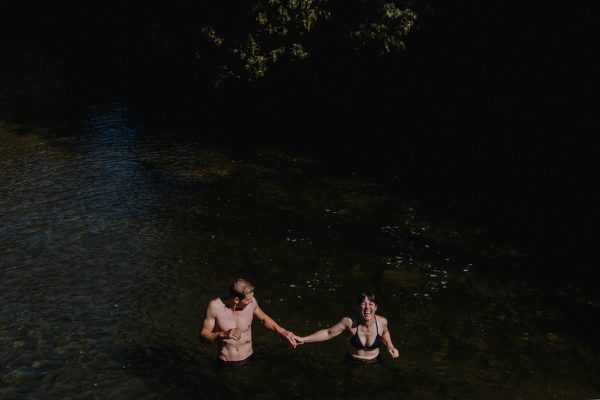 Being a wedding photographer, one thing thing that has always confused me is how little time couples spend together on their wedding day. We wanted to make sure that we had lots of time to spend together on the day of and that it wasn't too far off a normal day off for us. We've been together for almost 6 years and have lived together for the majority of those years. Joel is the one I want to be with at my best and worst moments, when I'm nervous or super excited. It seemed crazy to me to spend so little time with him on such an intense day. We woke up together, had a normal breakfast, went for a swim in our swimming hole, went on an adventure together. We were really only apart when we got dressed and for those few moments right before the ceremony began.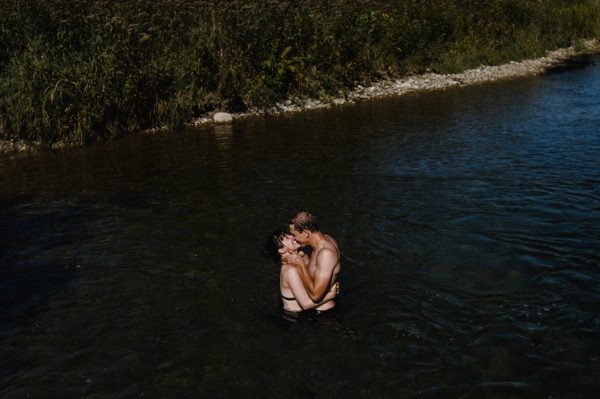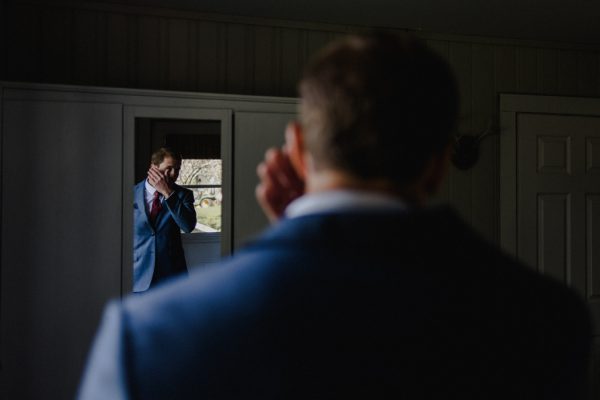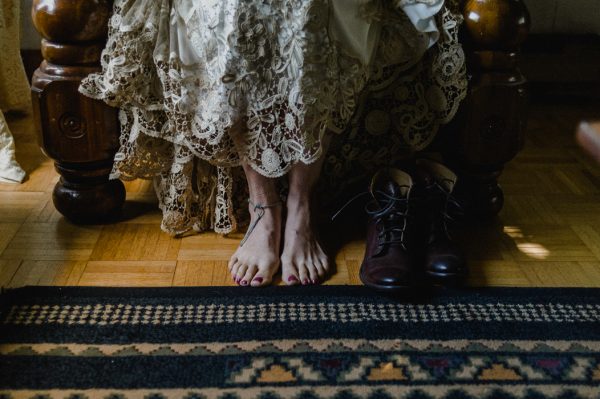 I'm a sentimental sorta gal, and I knew I would be missing my grandparents something fierce on my wedding day, so I wanted to have something of theirs with me. I had my grandfather's handkerchief and I wore my grandmother's earrings. My bangles were each from a different city I've lived in or from my mother and my mother-in-law.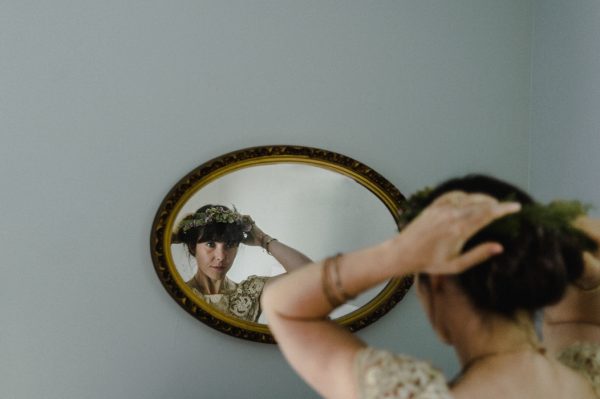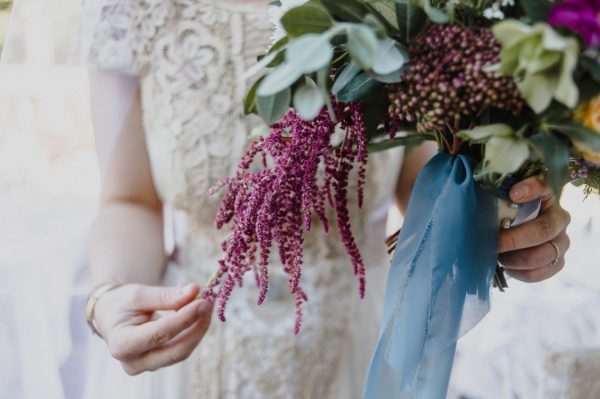 My dress was a late 1800's handmade lace gown I found at Gadabout in Toronto. I had it mended and altered by Maureen Patricia. I loved that my dress had a story and a history; I loved imagining the other woman/women who had said their vows in my dress and what big loves they had in their life.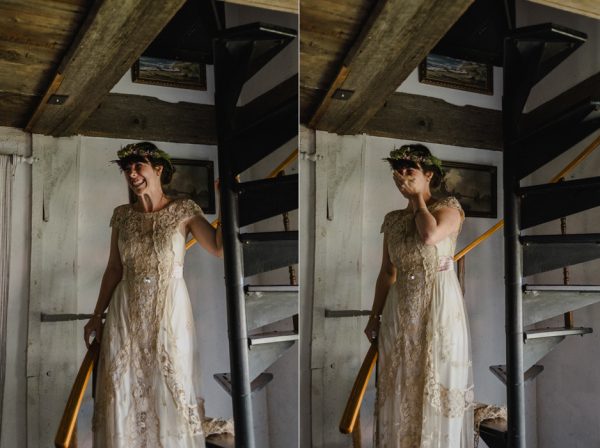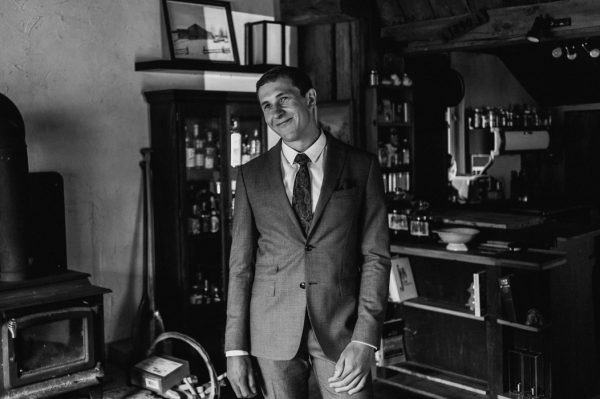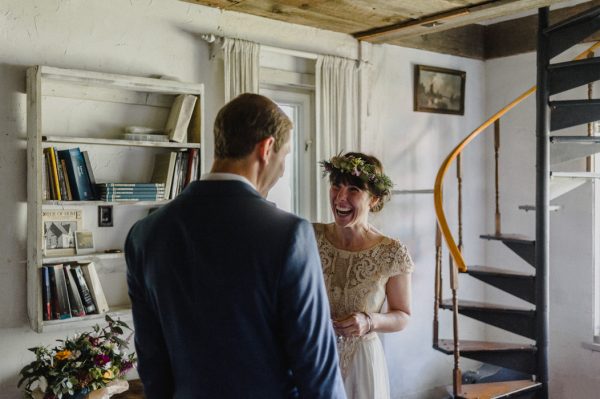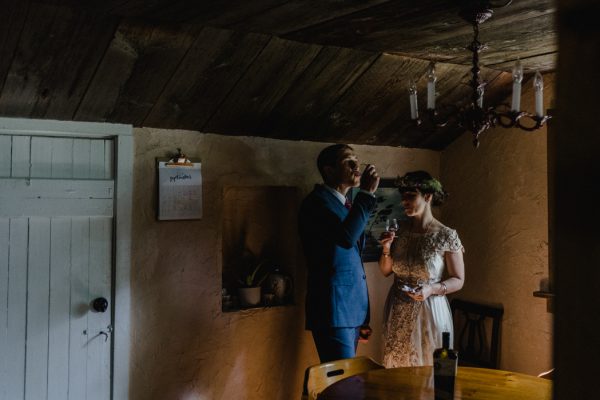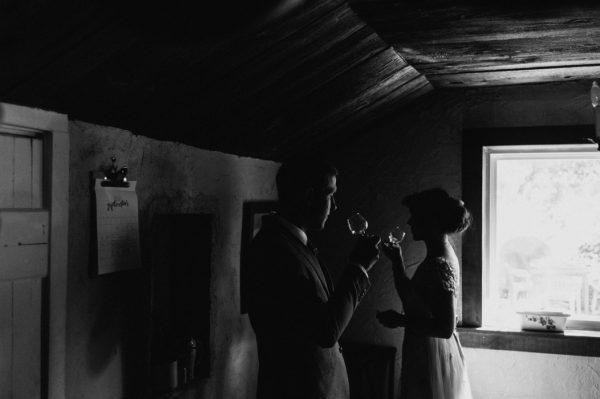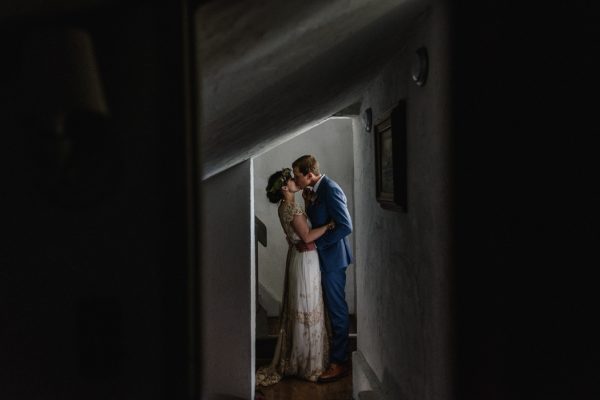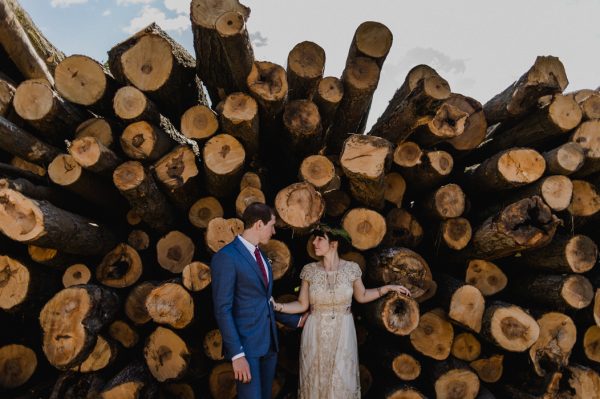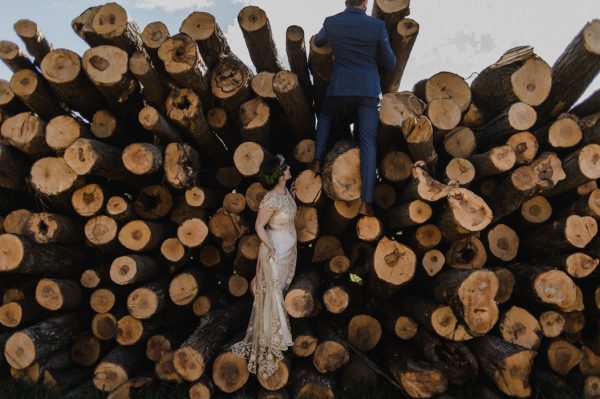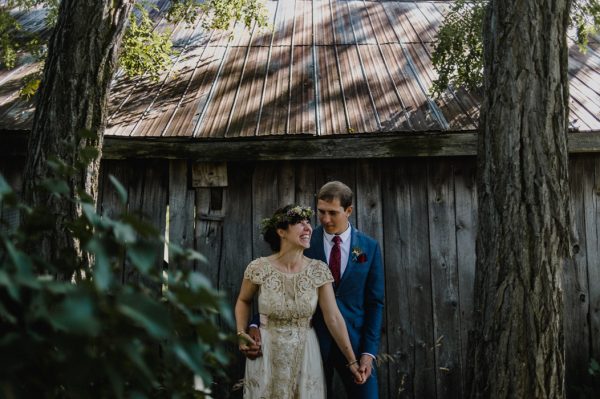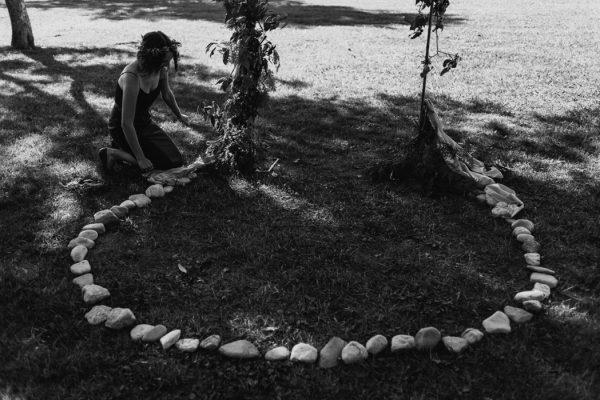 Be you. Everyone has expectations and it's easy to get caught up in what everyone else wants you to do, but make sure it still speaks to you. That being said, it's also really easy to overlook certain things that will make it really special to your loved ones. I took the time to talk to each of our family members to ask them what was the most important thing they wanted or needed to have at our wedding and made sure it happened. It took the pressure off of us and gave us more freedom to do what we wanted by giving them that one thing they really wanted. Things like my dad walking me down the aisle, or my mom helping me put on my dress.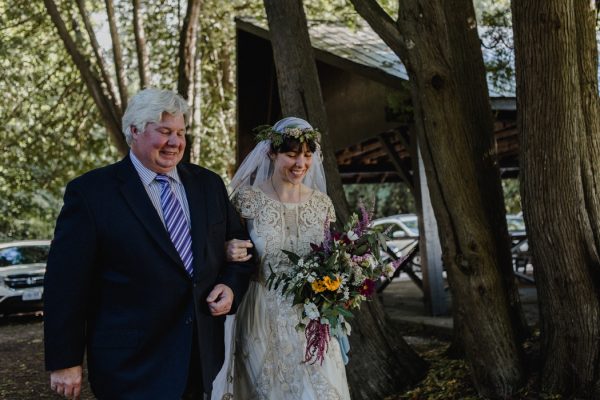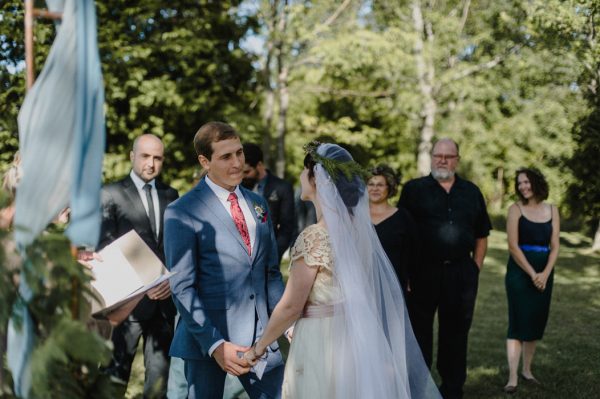 We chose a good friend to be our officiant and she included some rock climbing metaphors, as we both climb. We wrote our own vows and we had a toast using Benjamin Bridge's Nova 7. Joel and I both grew up spending time in Nova Scotia, so we wanted to incorporate something from Nova Scotia in to our ceremony.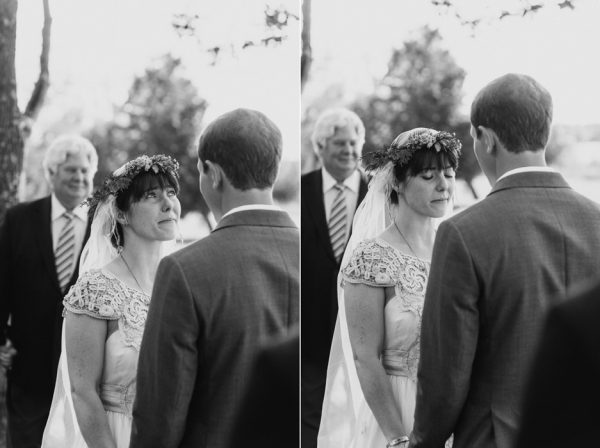 We wanted to keep our wedding very much us, so having our ceremony outside in a place we frequent was important to us. We couldn't book the conservation area, so we really just showed up and got married. There were some people fishing off the shore while we got married, which made me really happy.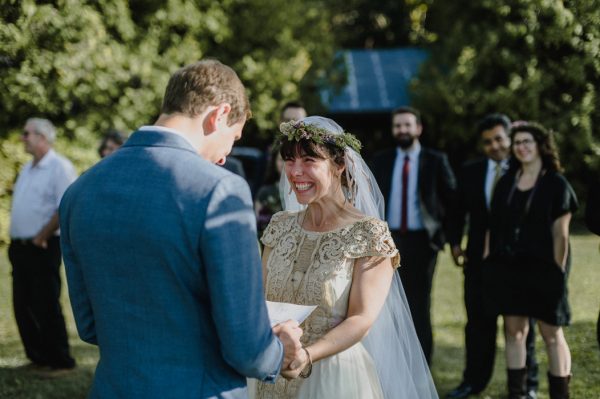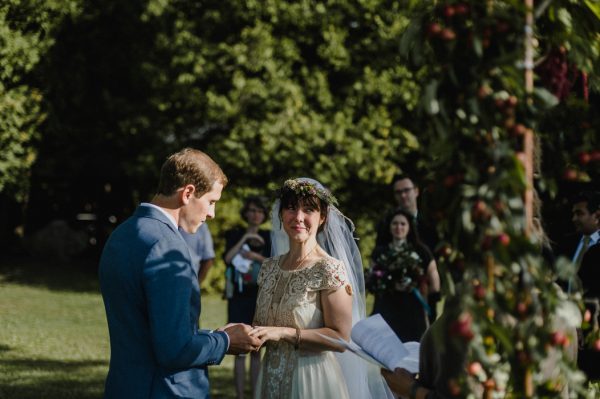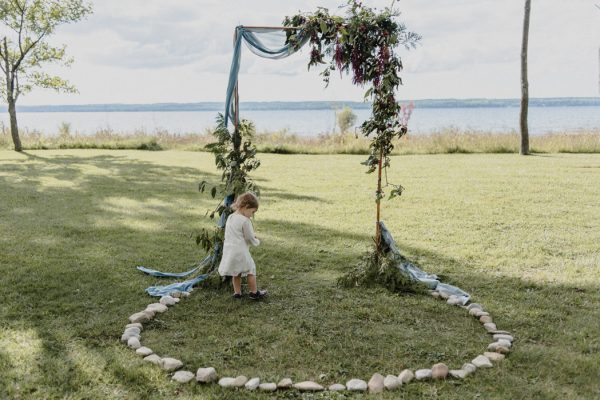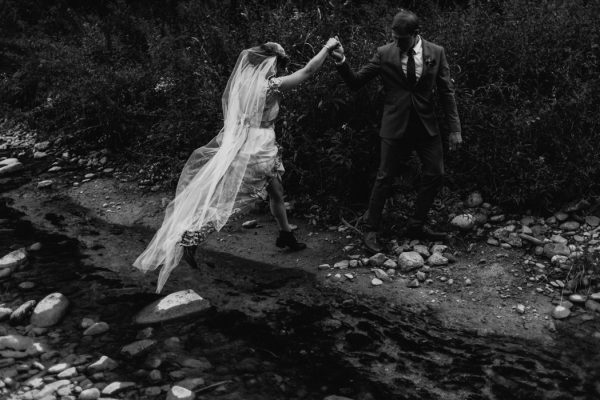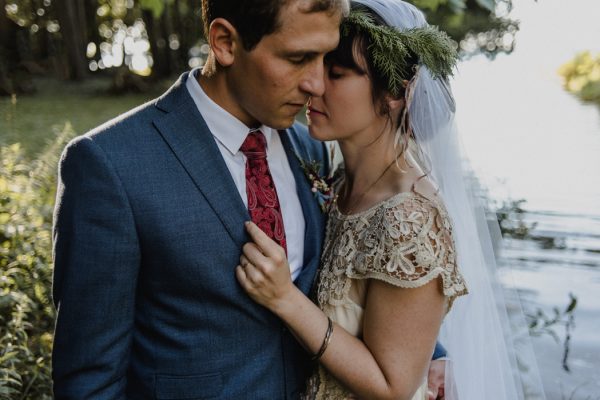 Jennifer Moher & Hugh Whitaker are dear friends so it was just like hanging out with friends all day, because we were. They kept us calm and blended right in. There were so many moments we didn't even notice they were there. Jen even made sure I had something to eat when I started getting a little shaky. They were an amazing addition.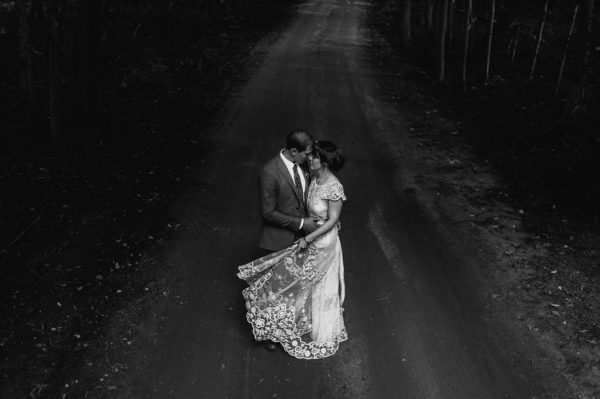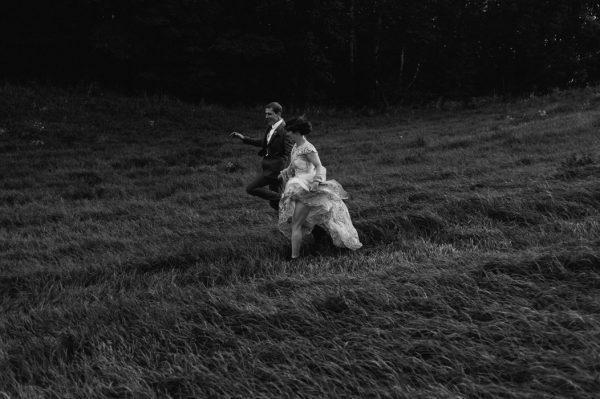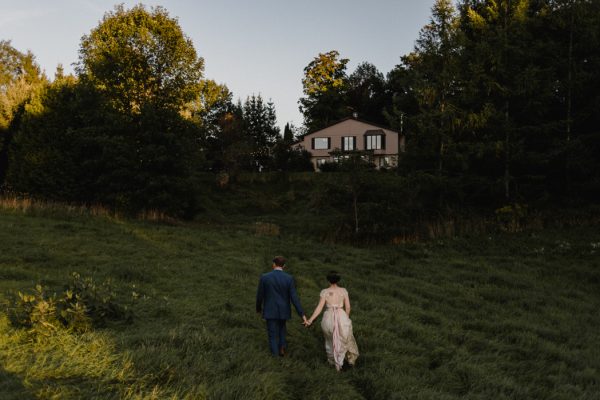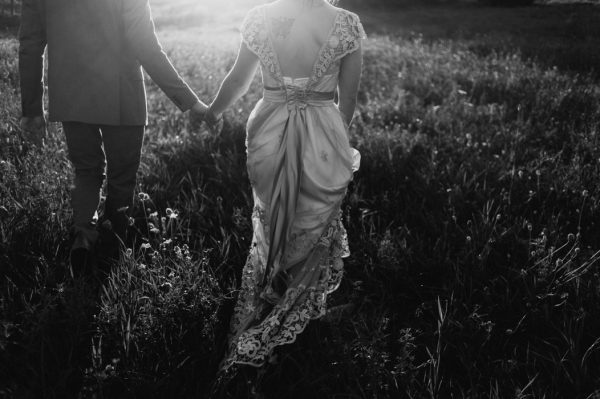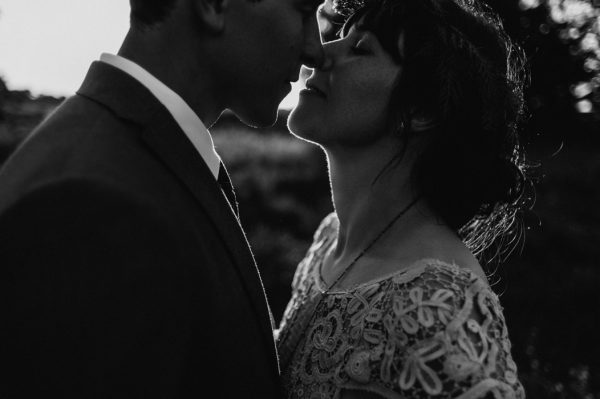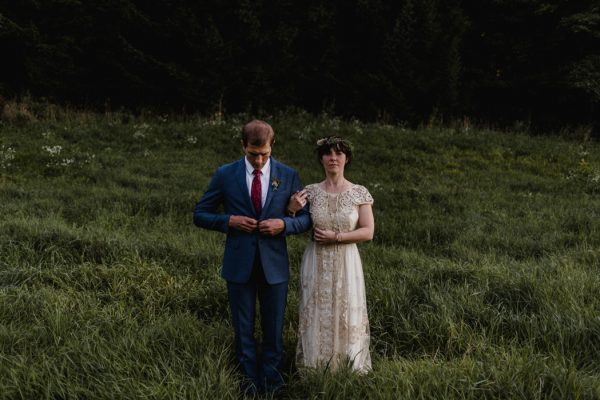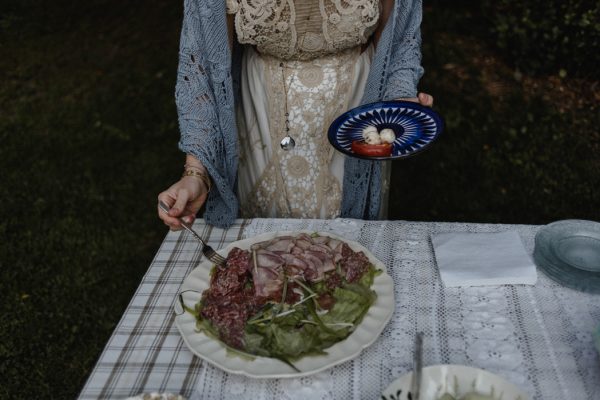 My mother-in-law catered our intimate dinner party, so choosing a conservation area close to their home made everything easy and limited the amount of travel time for everyone. All of our food was made by my mother-in-law who is Sicilian. In other words, everything was delicious and there was no shortage of food. There was a table of antipasto platters, followed by Italian Wedding Soup, Past au forno, Chicken marsala with peas & caramelized onion. green beans and toasted almond, Butter garlic shrimp and field green salad.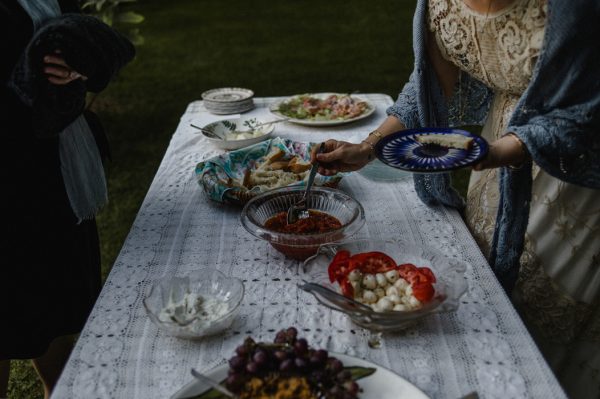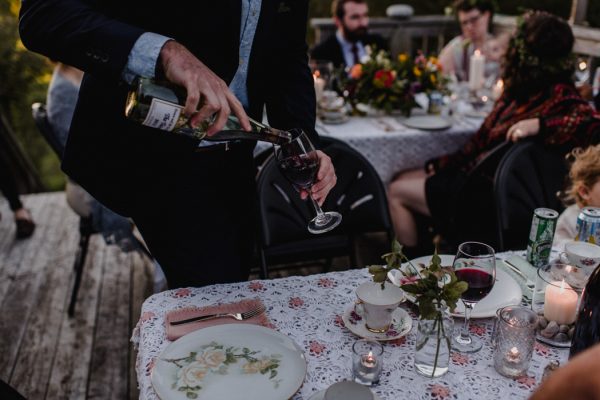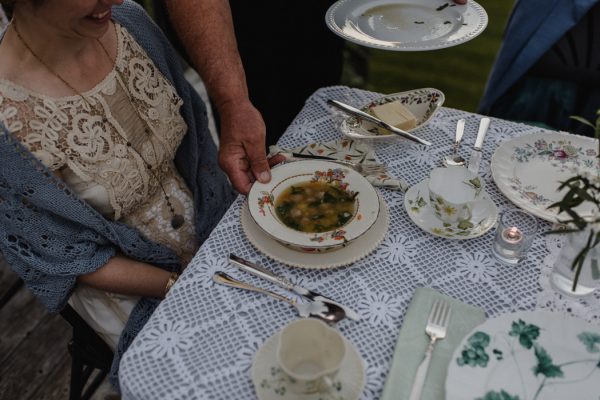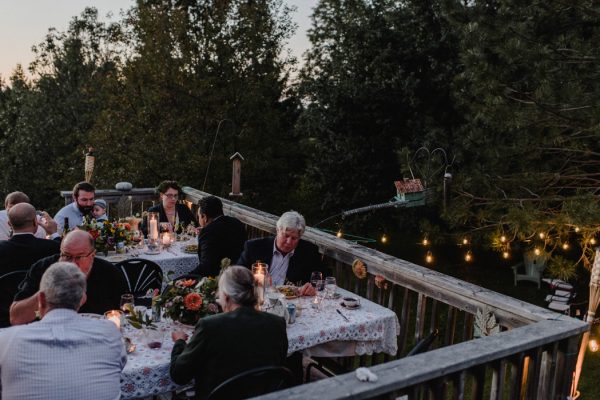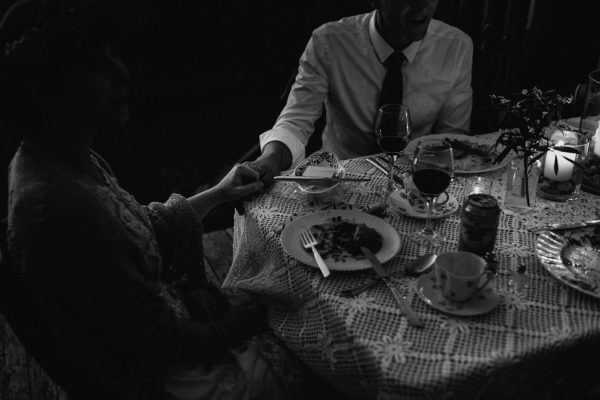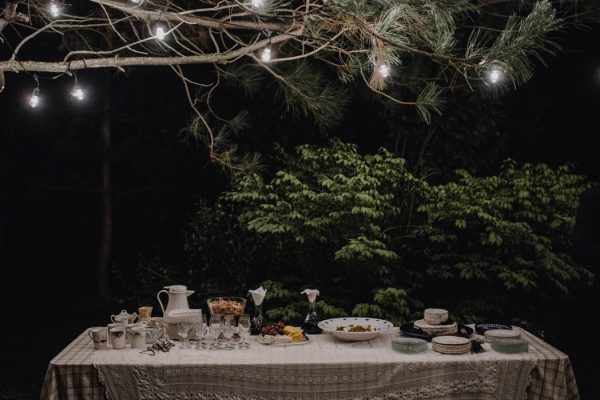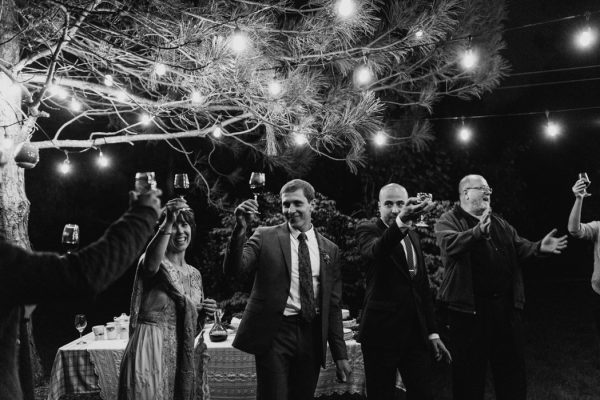 Processional: Banjo played by Alastair Whitehead of The Slocan Ramblers
First Dance:Everything I Do by Bryan Adams played by Alastair Whitehead of The Slocan Ramblers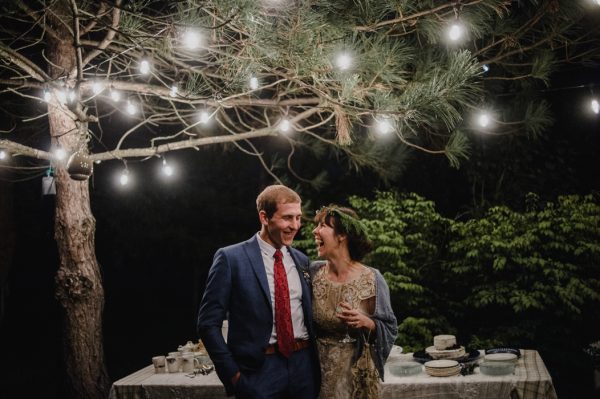 Our 'first dance' was the most memorable part. We did our official first dance on the Saturday at our reception, so we weren't going to dance at our Thursday ceremony at all, but I thought I would surprise Joel with something light. Our good friend, Alastair, played the music for our ceremony so I requested he learn Everything I Do by Bryan Adams for our first dance (a nod to our Kevin Costner marathon first date and a running joke with Joel and I). Joel was surprised, and we laughed/danced to it. All of our friends and family ended up chiming in and singing along with Al. It was light hearted and none too serious, which is very us.
Congratulations to Junebug member Frances of Frances Beatty Photography and Joel on your nuptials, and a huge thanks to Junebug member Jennifer Moher for sharing this stunning wedding with us! Love this Ontario wedding's heartfelt, woodland vibes? Then you've to see the height of woodland elegance in this Robinswood House wedding.