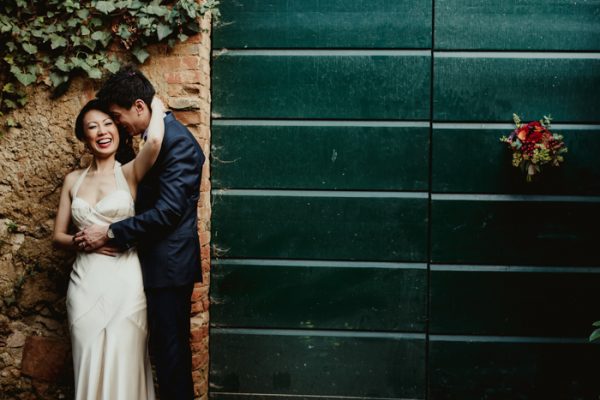 Michelle and Kelvin's destination wedding at Borgo Stomenanno perfectly combined timeless Tuscan vibes with the couple's own elegant styling! The couple wanted to be sure their wedding was simple and allowed them to spend time with each of their guests, so they invited an intimate guest list of 17 of their friends from around the world. We can't get enough of Michelle's two bridal looks that included a long silk gown with romantic ties, and a tea-length reception dress with black embroidery details. Photographer Francesco Spighi masterfully captured every moment of Michelle and Kelvin's day, including their stunning couple portraits on the gorgeous Borgo Stomenanno grounds.
The Couple:
Michelle and Kelvin
The Wedding:
Borgo Stomenanno, Tuscany, Italy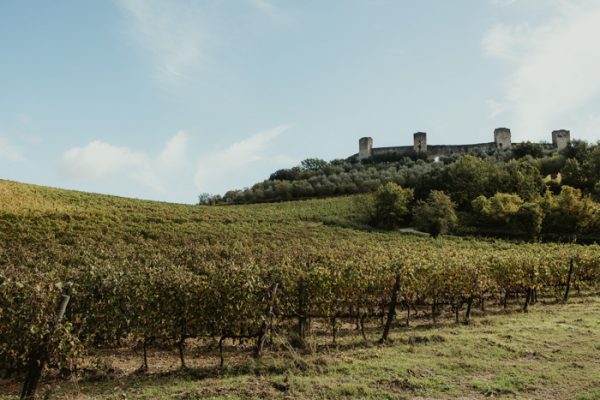 The most important part of planning was that we worked with experienced professionals that we could trust. We planned and executed the whole thing in 3 months. In that time, I was extremely busy with work and a volunteer mission in South Africa in early September. It was also challenging to plan a destination wedding in Italy, without speaking Italian. I love Italy, for its beauty, romance, and la dolce vita. I chose Tuscany, for it's food and wine. Our planner helped us with Borgo Stomenanno, which was available, based on the very short notice that we had.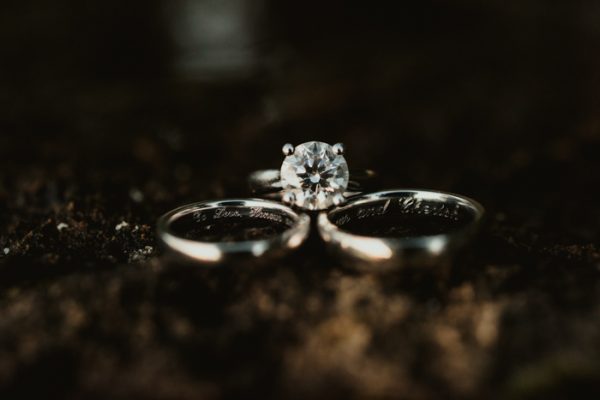 We wanted to make sure that it was intimate (we only had 19 people in total, including ourselves) and that we got to enjoy time with our friends who were flying in from various parts of the world, some of whom we hadn't seen in a while. It was important to make sure that they were comfortable and had a nice holiday for themselves too. The entire weekend was held at the Borgo we stayed in – so that we could all be together, and to make it easier for everyone.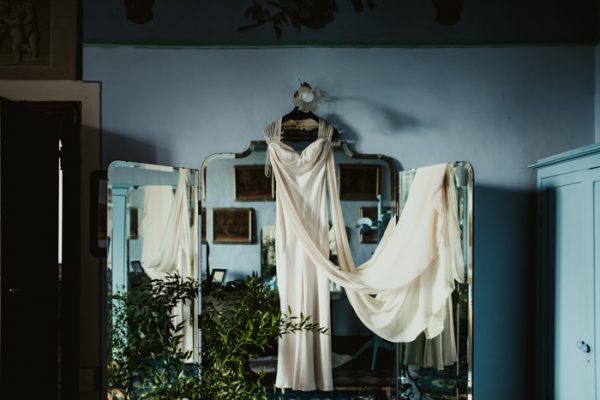 Whilst we wanted to ensure that we celebrated our love, we also wanted to keep things relatively simple. We do not necessarily believe that a wedding is necessarily an excuse for over-the-top self indulgence. For both our wedding in Italy, as well as the small civil celebration we had in Singapore, we focused on the food, and hardly on the decor, dress, make up, flowers.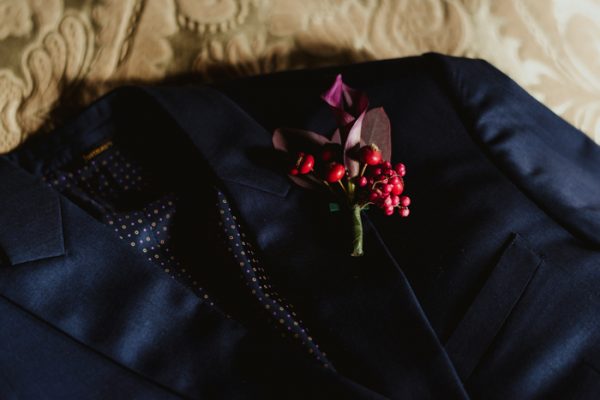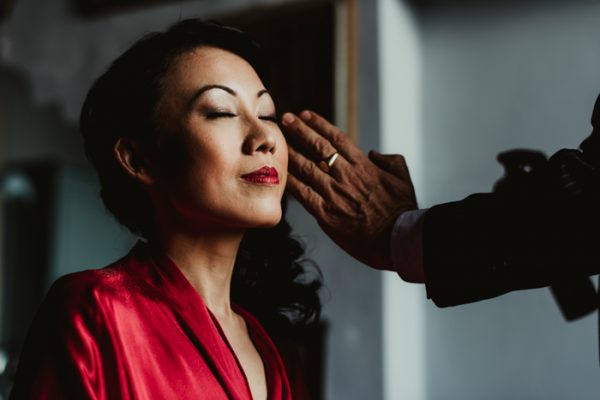 Having our closest friends and family there with us on the day, eating, talking, drinking. There was a heavy storm the night before, which stressed me out. On the morning of my wedding, I realised that these friends had seen me both at my best and worst – and it really would not have mattered if I decided to rock up to my wedding in my pjs; they would love me just the same and we would have enjoyed the wedding just as much.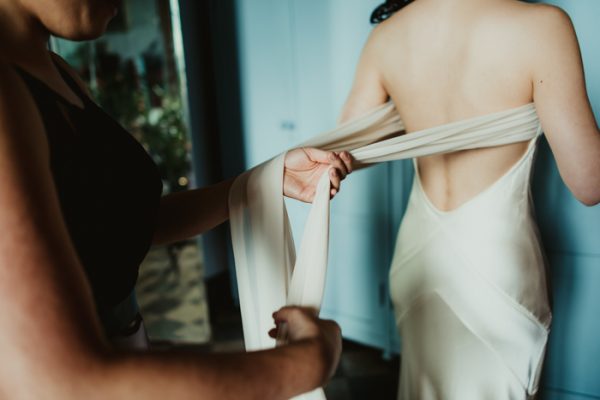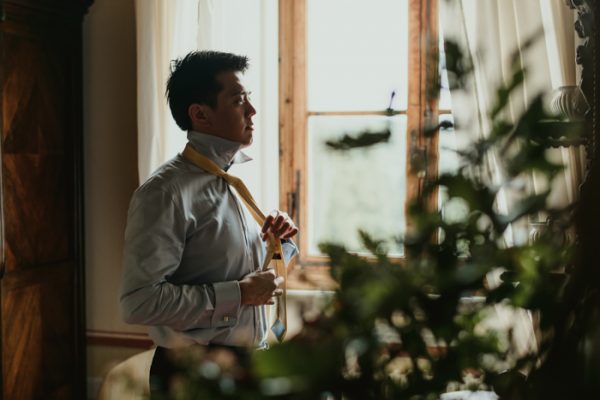 We woke up and had a calm breakfast with everyone, and we walked into the garden with our celebrant, and my sister's boyfriend, to decide where to hold the ceremony. There was a fairly tempestuous forebode of a storm – and our guests already had umbrellas ready. The skies cleared and the sun came out the minute my dad got ready to walk me down the aisle – and the weather was beautiful thereafter. We felt peaceful, relaxed and at ease on the wedding day. It was just a beautiful wedding, because everyone present, is dear in our hearts.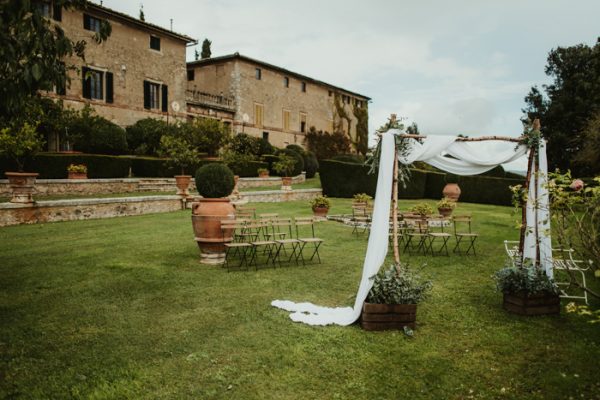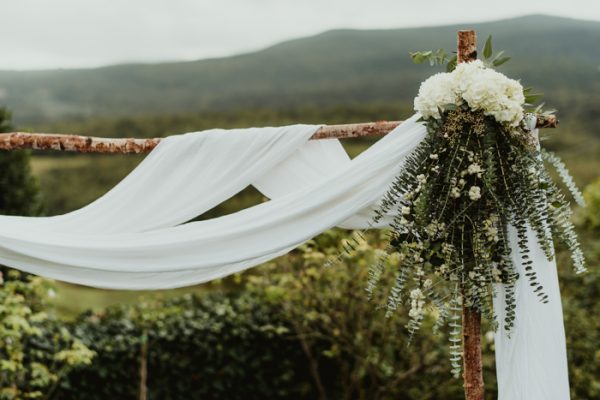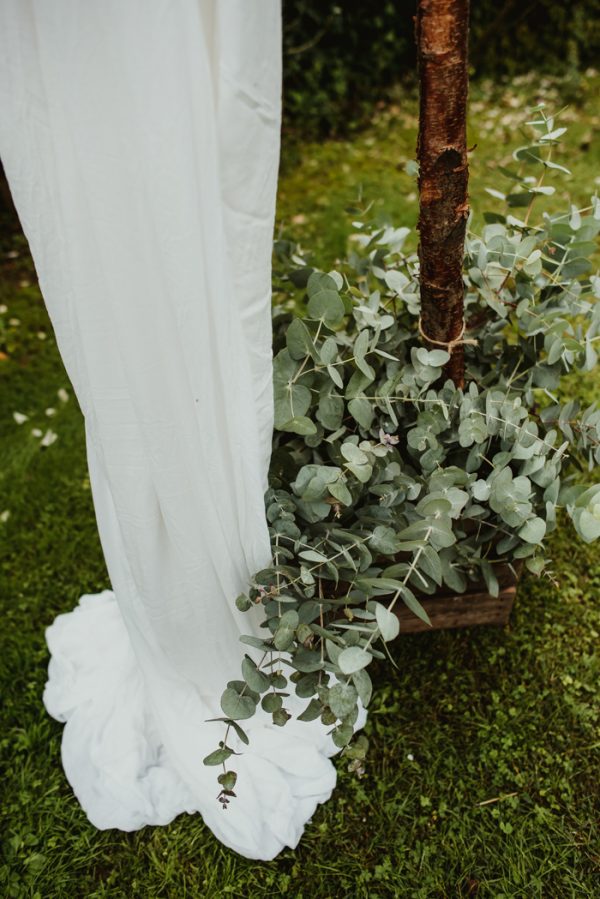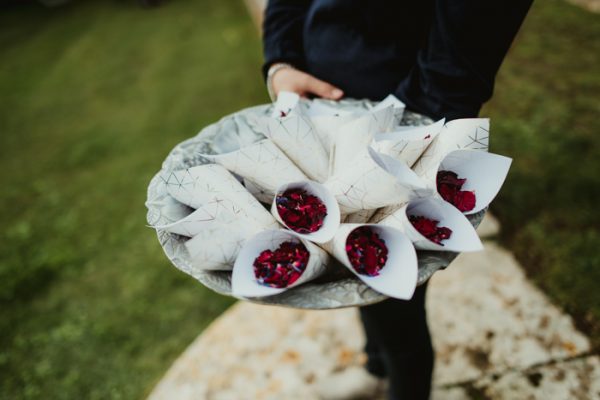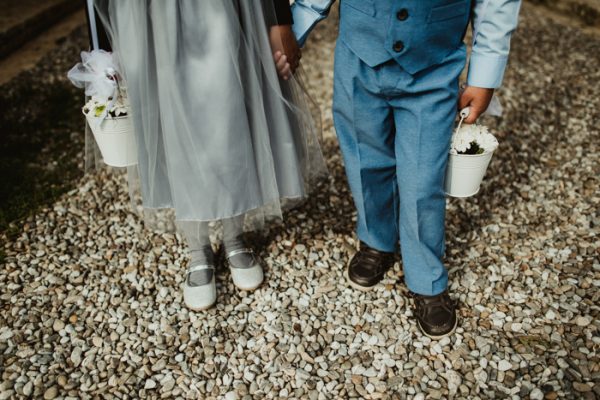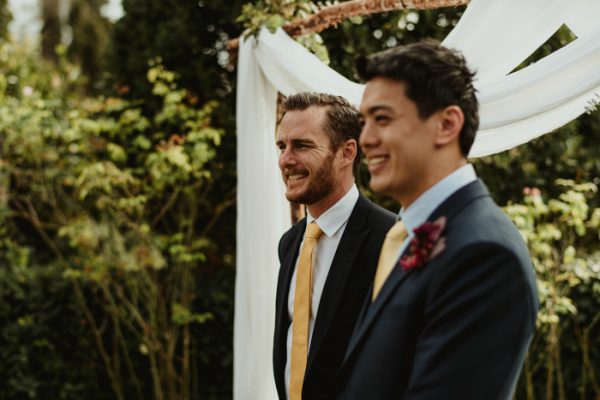 We walked down to 'Only You' by The Platters. We wanted something classic and timeless and that is a song that means something to us as a couple.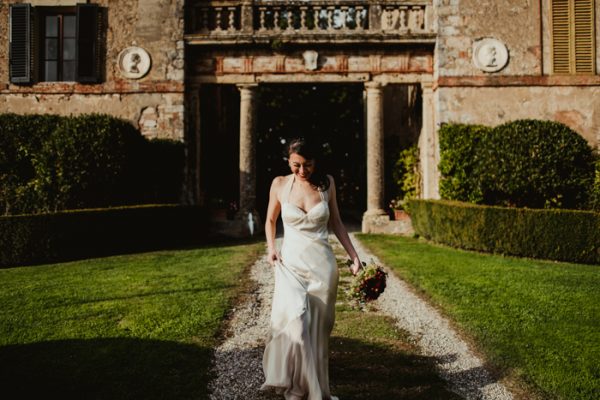 One of my best friends was our celebrant. This was special because he means so much to me and he is also close to my family. He gave us a powerful speech and I am glad that he was part of it.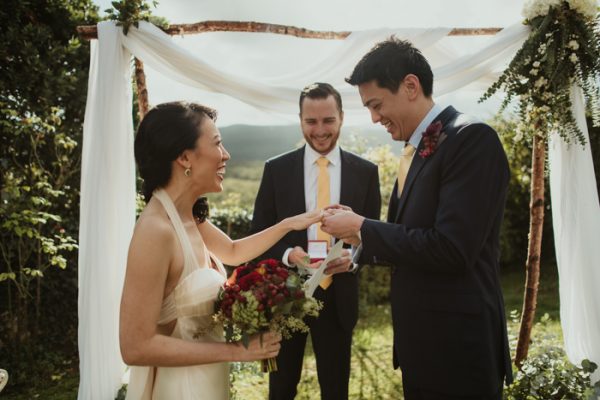 My sister and her fiancé got all our friends to give us quotes – and they printed these and hid them around our wedding room. We had a treasure hunt the morning after – what a great surprise to have quotes from our loved ones. We had my best friend's kids, as the flower girl and boy – we are very close to them and it was so nice that they could be part of our ceremony too.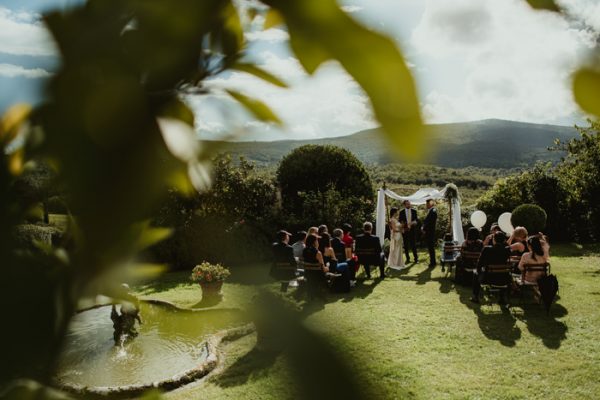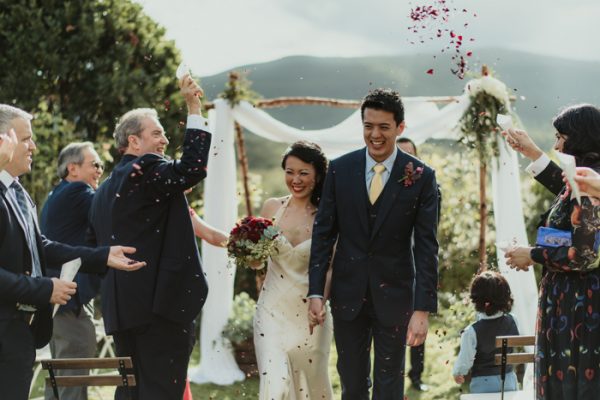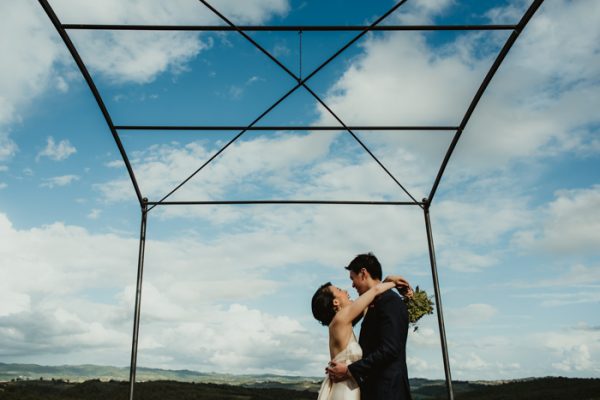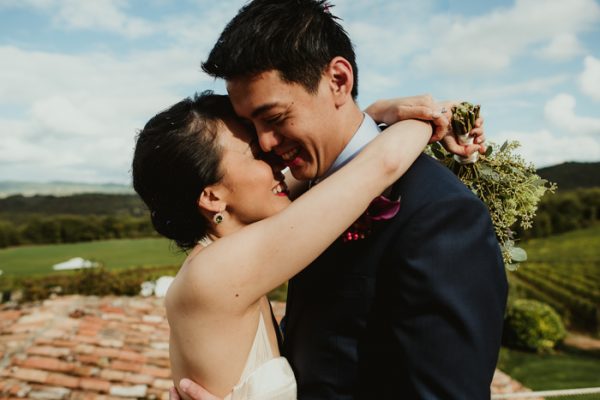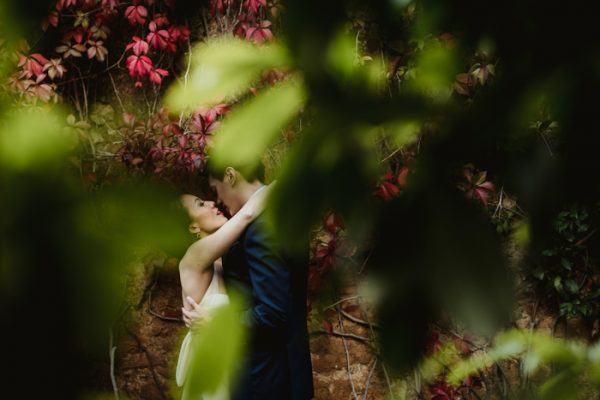 Choose a photographer that you trust and like – we were so happy with how our photographs turned out, as he had brought in his own passion, as well as caught us in our element. I chose our photographer because I had stumbled upon his blog, and his pictures had moved me until I was in tears. It is not always easy to 'pose' for photographs either, so it is important to have someone who makes the photography aspect natural. I also loved that our photographer captured shots of moments we had missed, and from vantage points we never saw. He was like a ninja – we hardly every saw him there.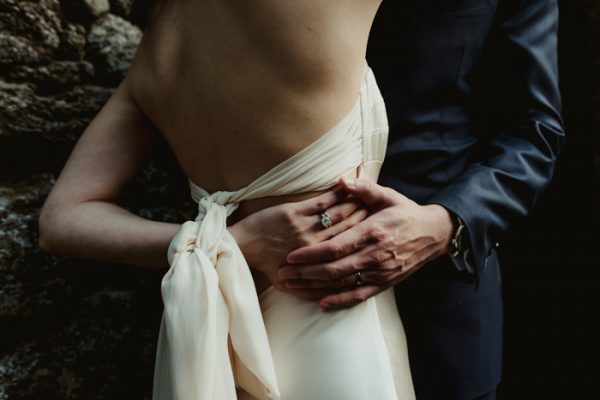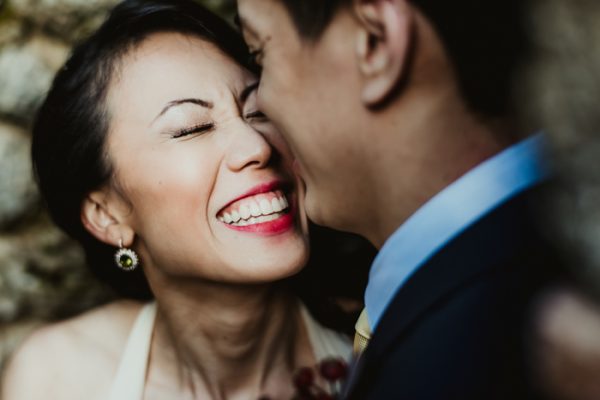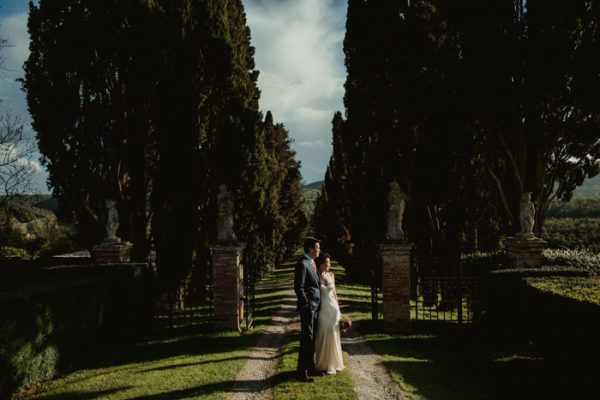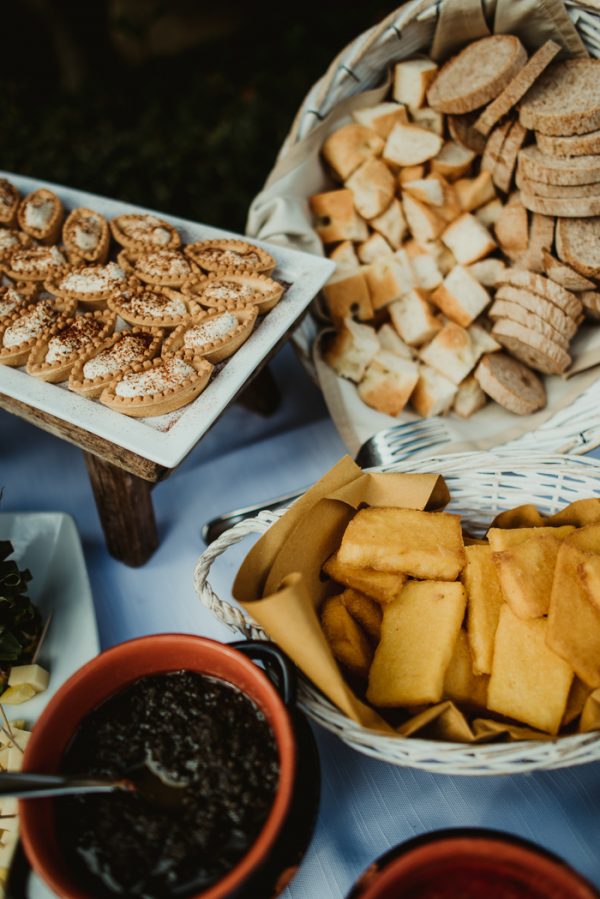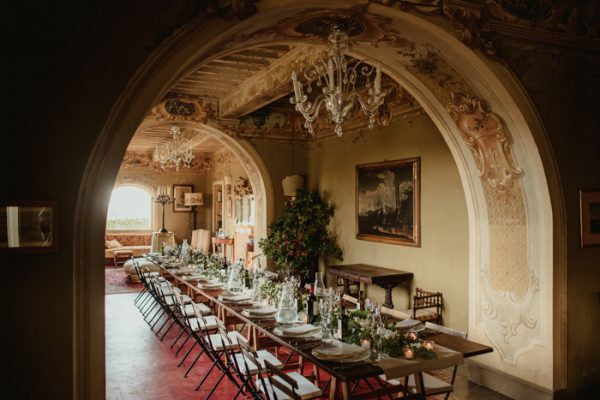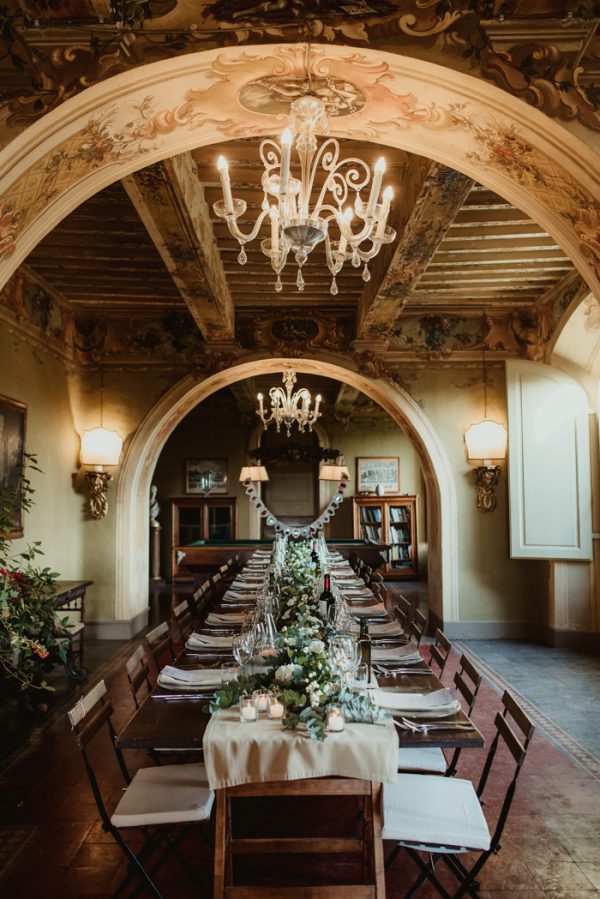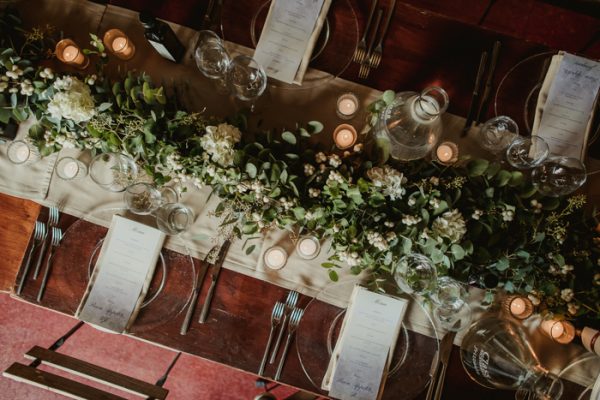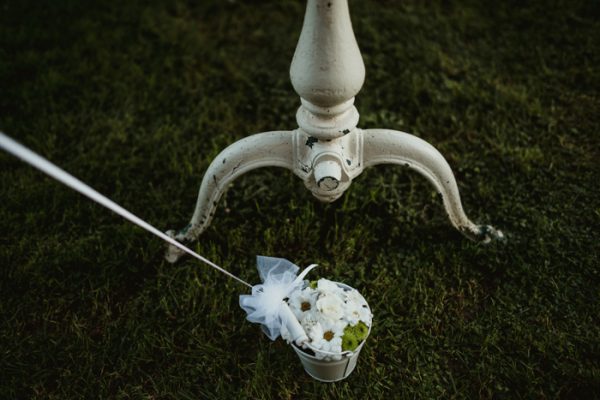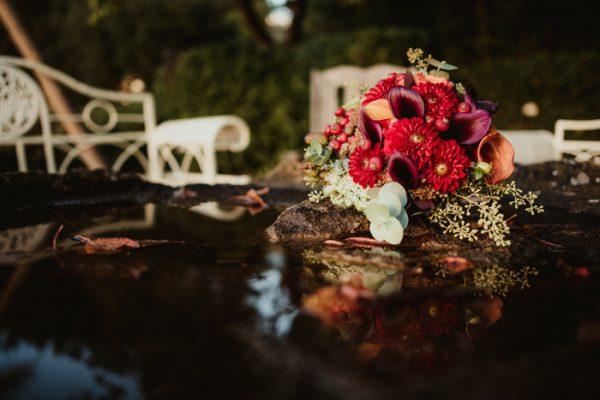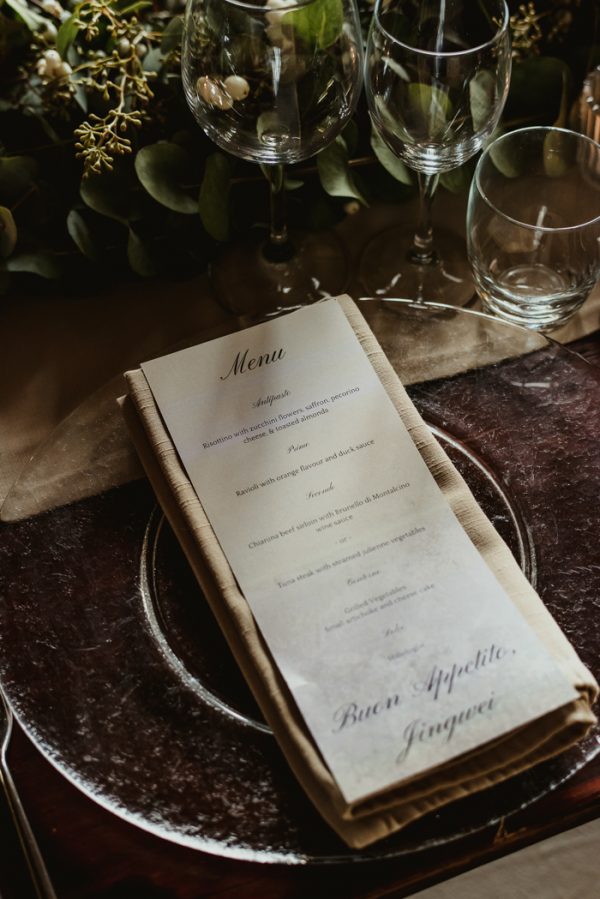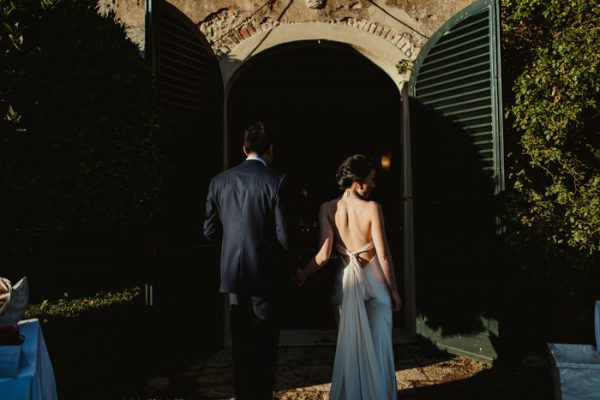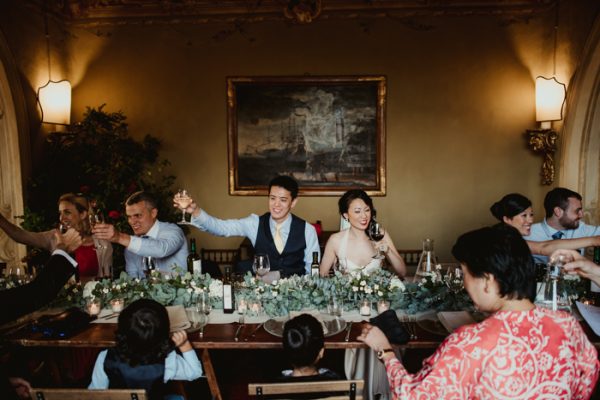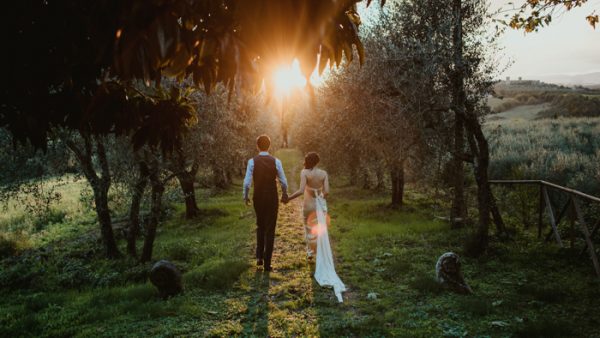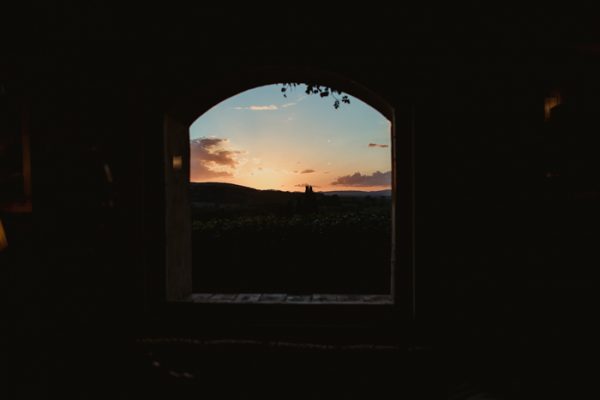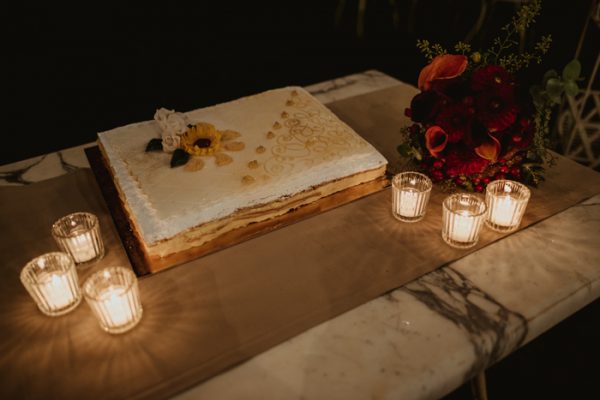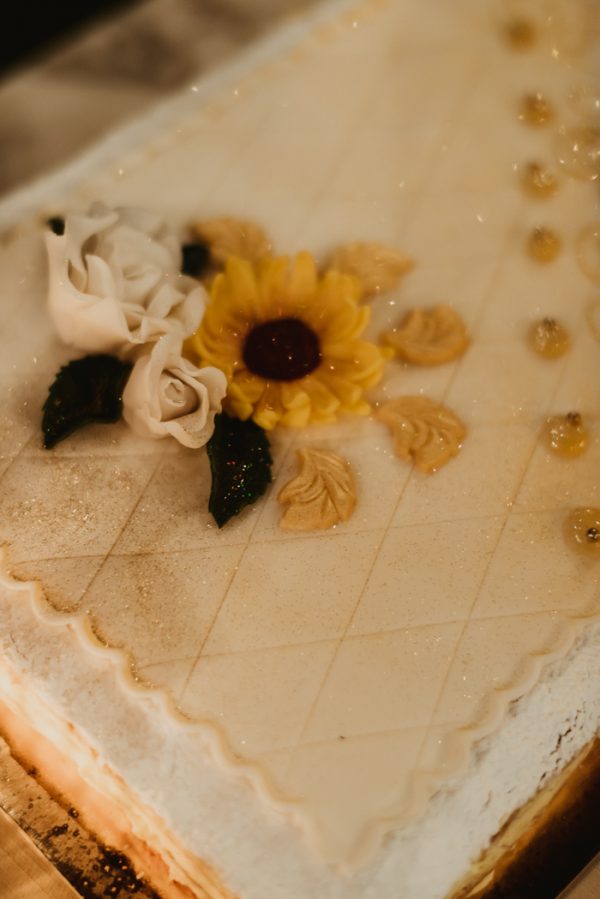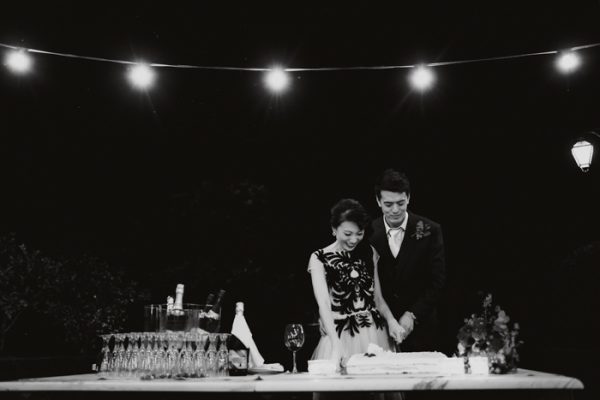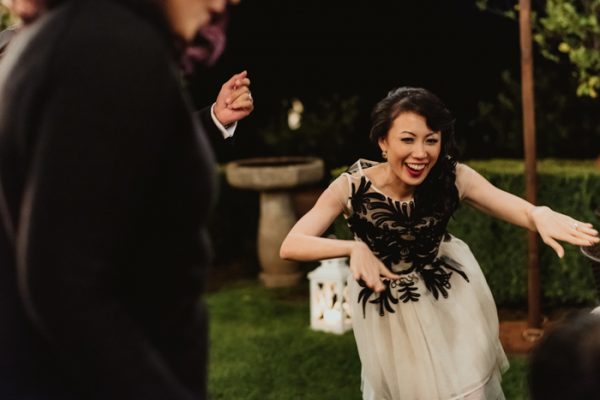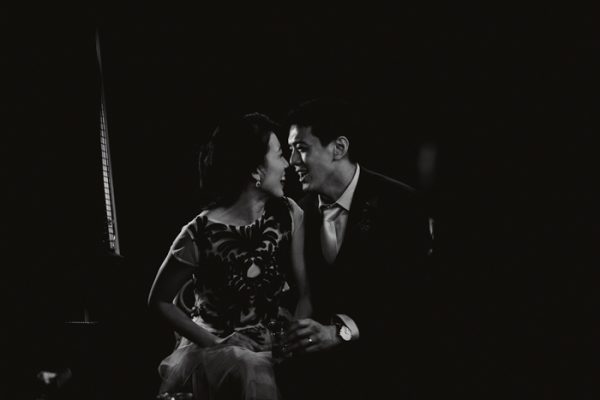 Congratulations to Michelle and Kelvin, and a huge thanks to Francesco Spighi for sharing their wedding with us! Love this wedding's elegant Italian countryside vibes? Then your jaw will drop when you see this gorgeous Tuscany elopement!