Jessica and Ray fell head over heels in love with the Villa Caletas amphitheater for their Costa Rica destination wedding where they held an intimate ceremony overlooking the Pacific Ocean. Surrounded by a luscious green landscape and the perfect sunset, photographers Jessica and Jason Hill of A Brit & A Blonde captured some incredible images.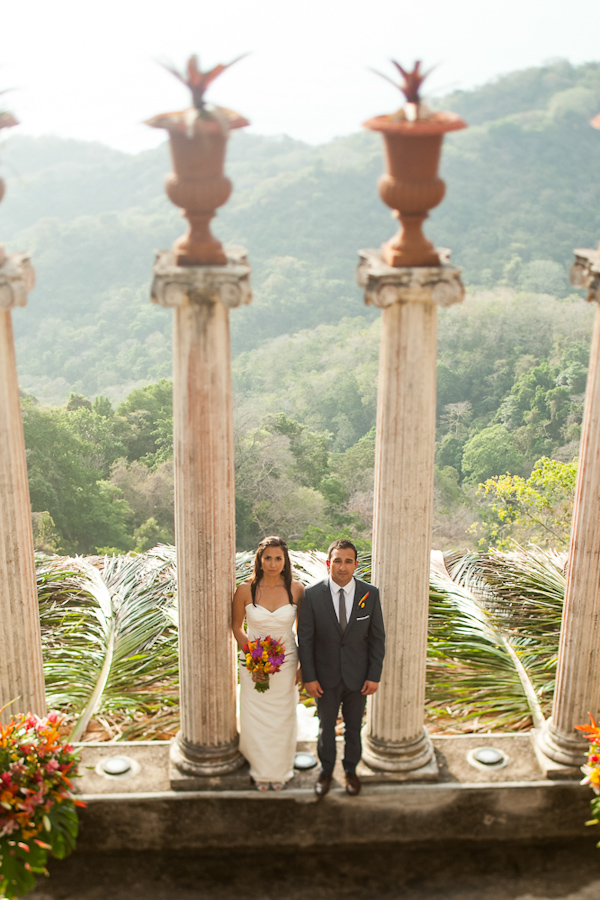 The Couple: Jessica and Ray
The Wedding: 3.15.13 – Villa Caletas, Central Pacific, Costa Rica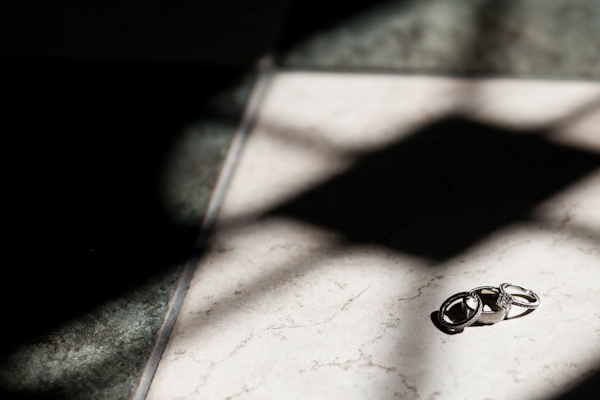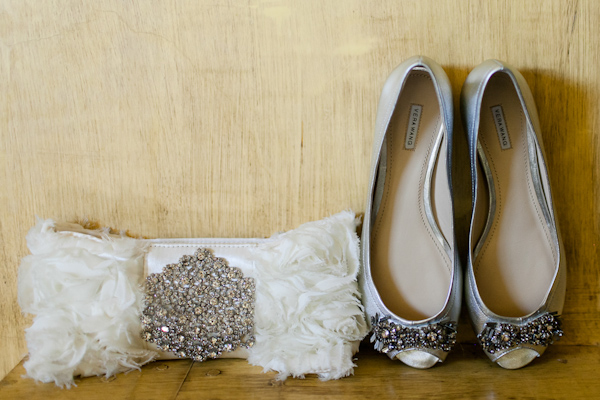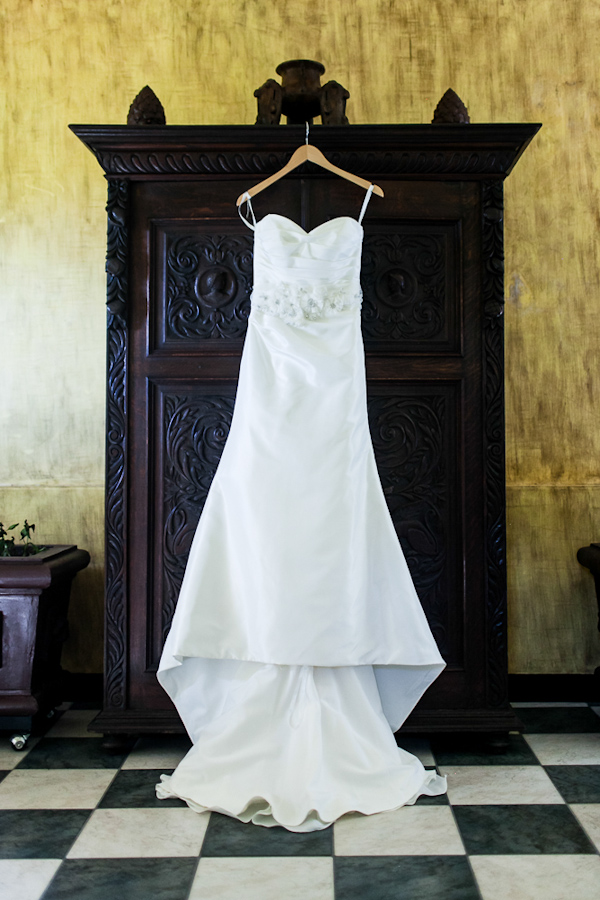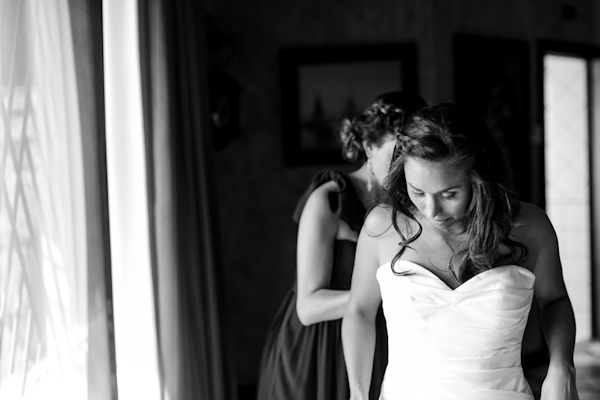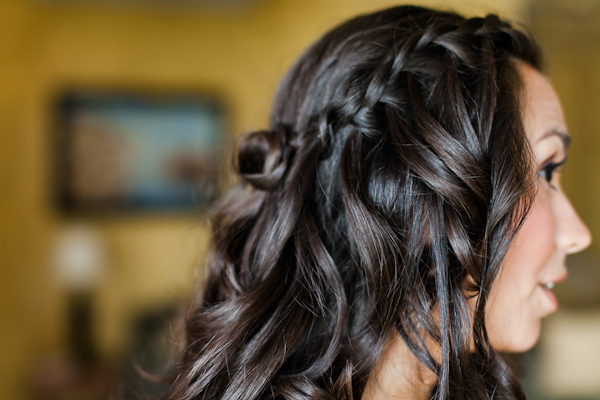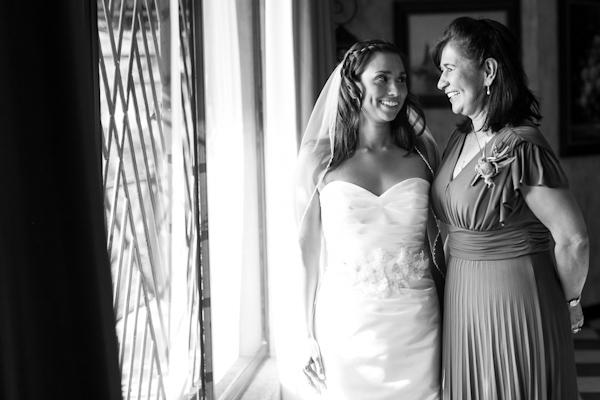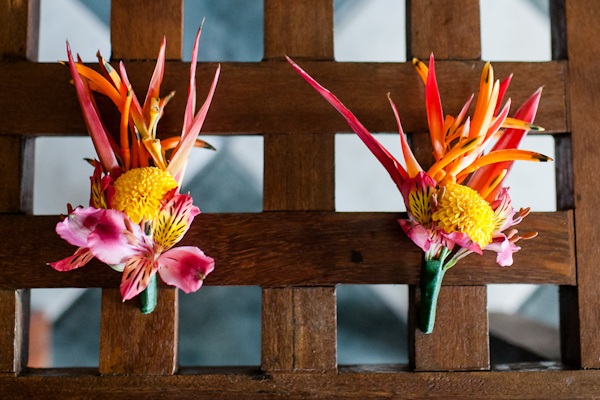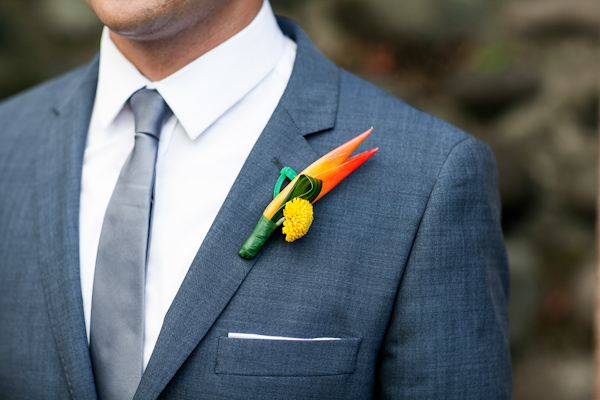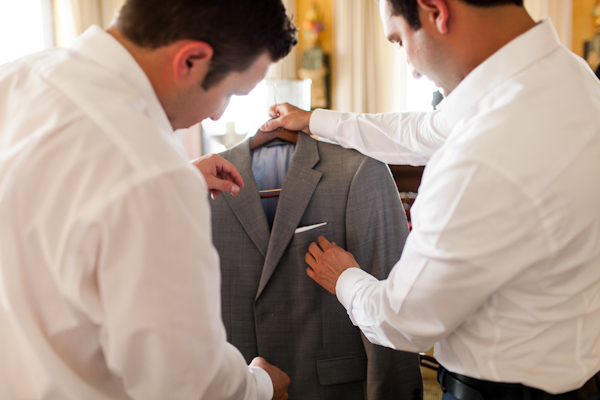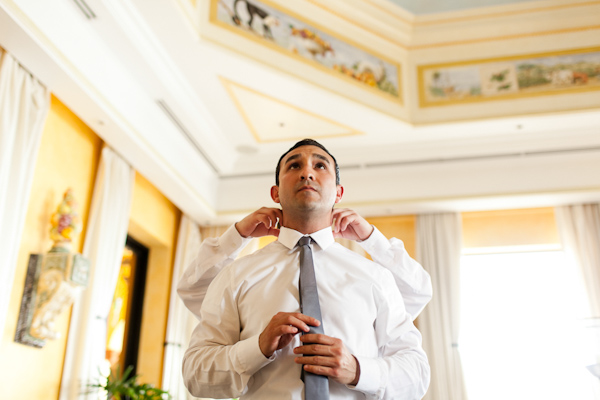 The Goals: First of all, we wanted to provide our guests with an escape, so we chose to host a destination wedding. Our second priority was the venue. We really wanted a destination that had something for everyone to enjoy. Our next priority was definitely photography.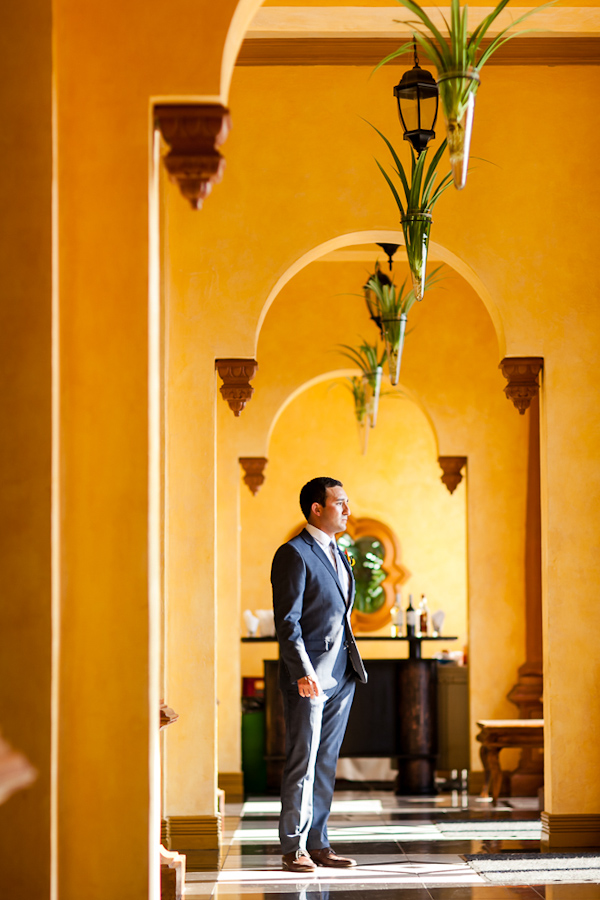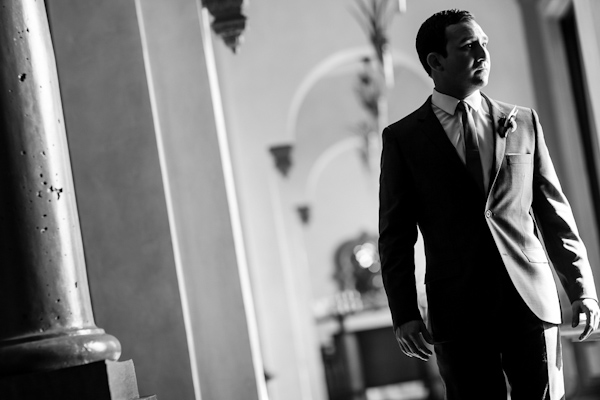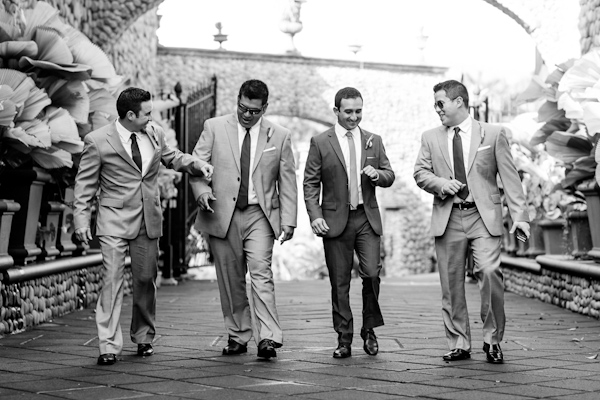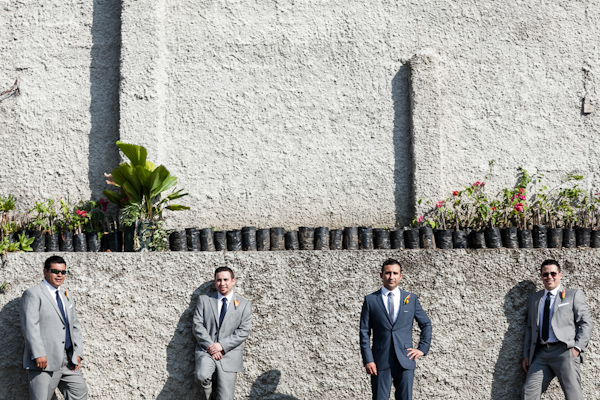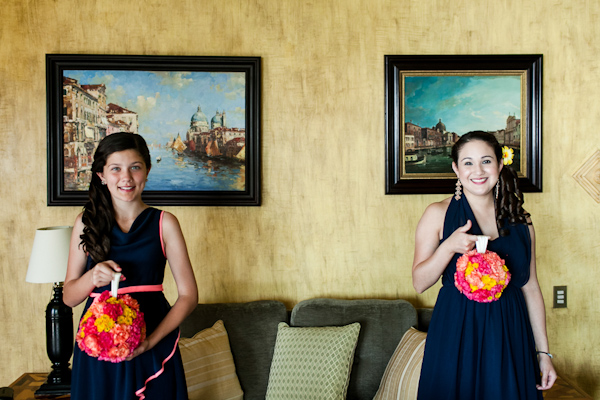 The Process: We did all of our planning from Austin, Texas. We did tons of emails, a few phone calls, and Skype. Our planning experience was fun, a little scary at first because we only had pictures to look through and emails but once we got started it went very well. We were engaged for a little over a year and a half so we started planning slowly with a lot of online research. I felt like it was the perfect amount of time for us to plan at our own pace and not feel rushed.
We knew we wanted a destination wedding as soon as we were engaged. A friend of mine, also my maid of honor, was getting married in Hawaii and when I was helping her do her wedding research I came across a picture of the Villa Caletas amphitheater in a magazine. We looked at Villa Caletas online and loved it! We had a few friends and family members that had been to Costa Rica before and everyone had wonderful things to say about it. We never looked at any other venue or destination, we knew that was the place for us!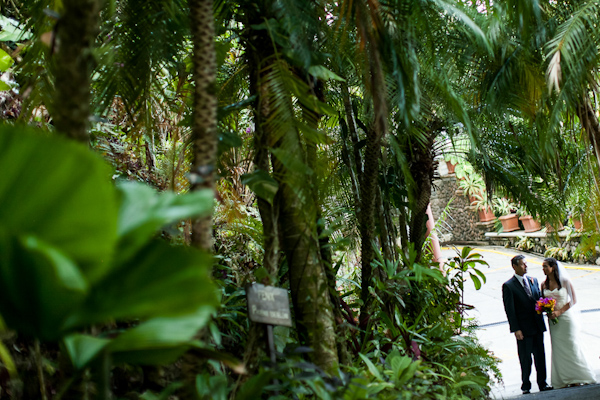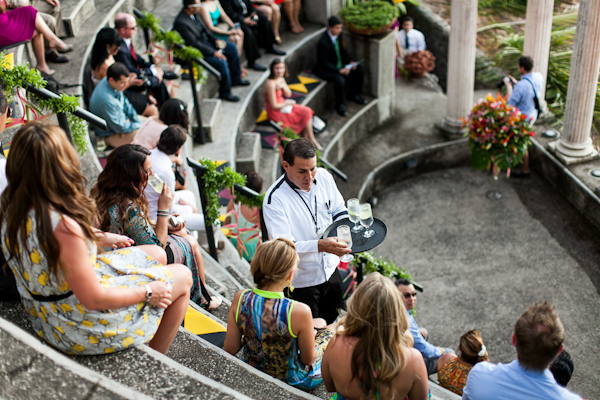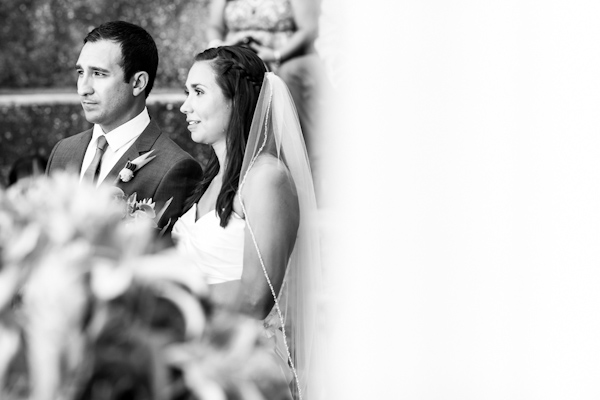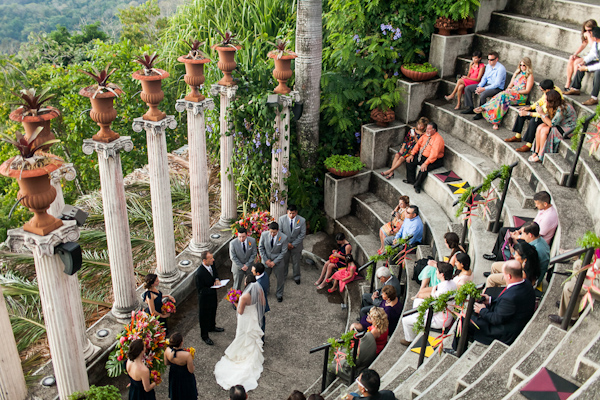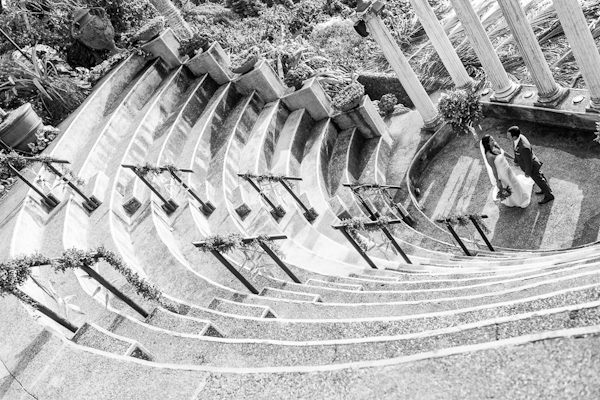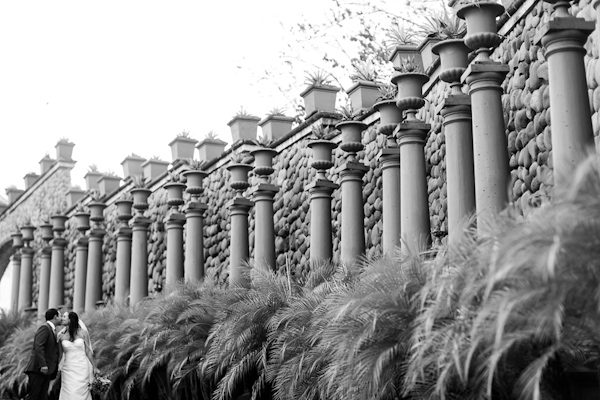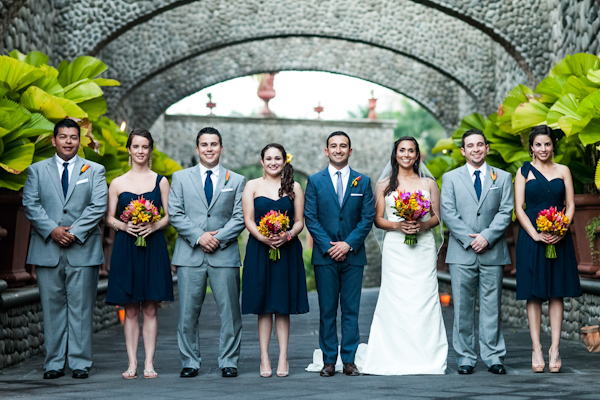 The Design: We wanted an intimate, natural, relaxed, and elegant atmosphere. Our design for the ceremony and reception was very simple. The venue itself had amazing views and beautiful architecture, so we didn't need to add much to it. Our ceremony was at the amphitheater. We loved it as soon as we saw it, the view was amazing and it was a very unique. We had beautiful greenery on the sides of us and the Pacific Ocean behind us. We loved the way it let our guests be close to us and it made the ceremony more intimate (no microphones needed). We wanted local tropical flowers, but we didn't really have a specific color palette, we just used a variety of flowers. We were very pleased with our florist, we only used two arrangements for the ceremony and wrapped the rails at the amphitheater with flowers. For the reception we really wanted everything to be as local as possible. We used Costa Rica coffee for the wedding favors, we had cigar rollers rolling fresh cigars, for our drinks we had Costa Rican beers, and cocktails made with Guaro.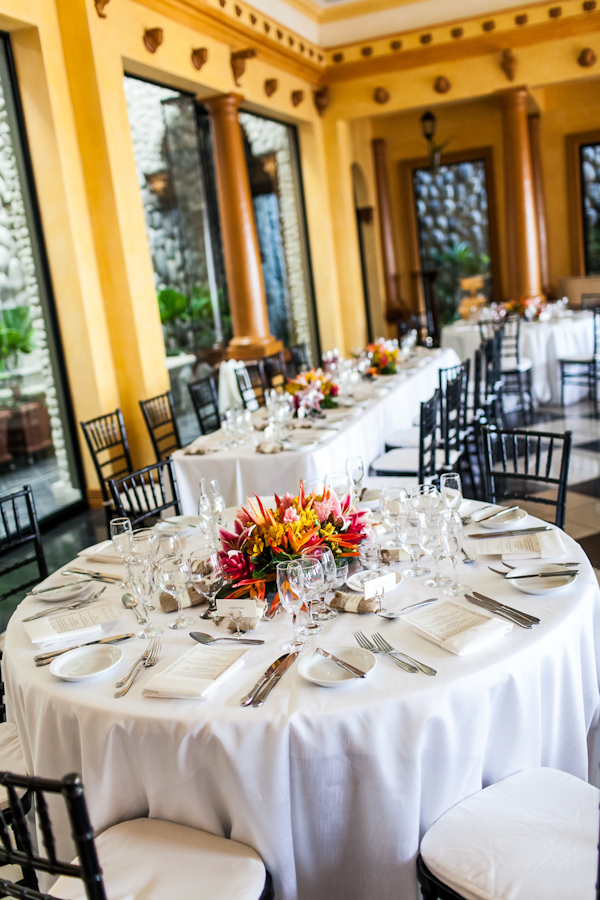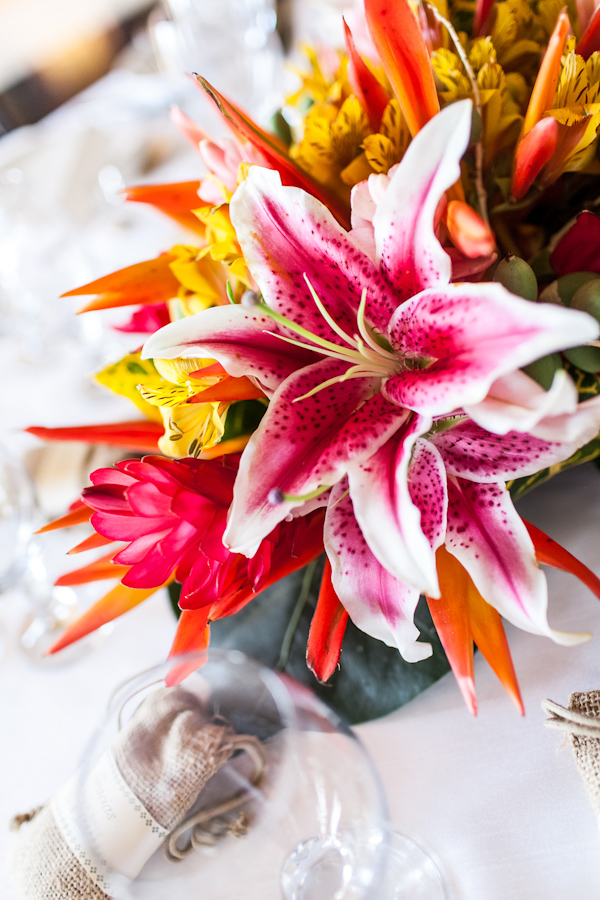 The Moments: It's hard to pick the most memorable part of our wedding day. I loved all the little things, like getting ready before the ceremony with my mom and friends, walking down the aisle with my dad, our ceremony, taking pictures and the reception. But if I had to pick the most memorable part it would have to be the intimacy of our wedding. After a week of a great vacation with our family and friends we had an amazing night of celebrating with the people closest to us! The most memorable part of the day for Ray was the ceremony and the wish lanterns. Our favorite decisions and details have to be the cigar rollers and wish lanterns. They were a nice fun touch for us and our guests. I also wore my sister-in-law's wedding earrings. It was special for me to use them as my "something borrowed" because my brother gave them to her on their wedding day.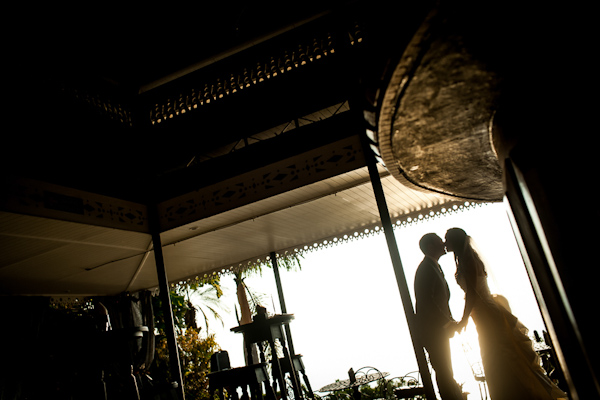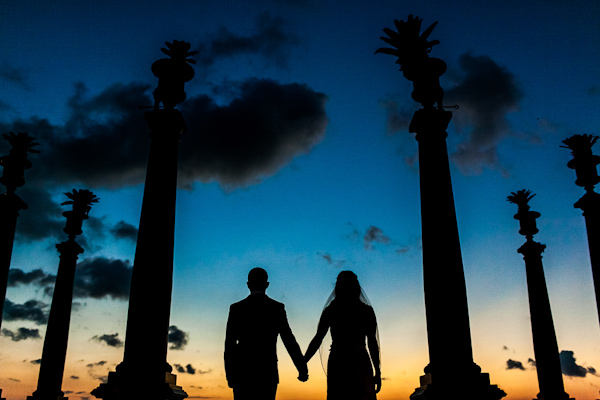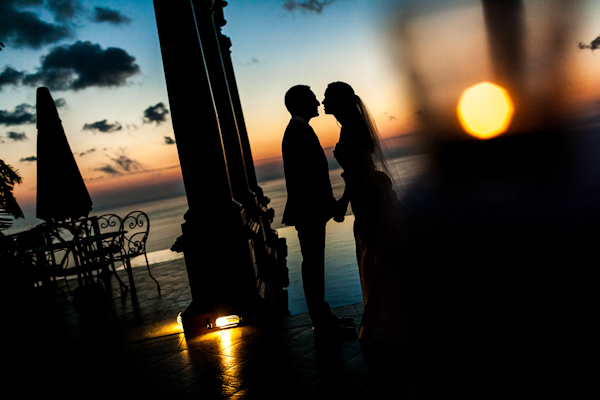 The Advice: We already knew how extremely loving and supportive our families are of us, but we were reminded how lucky we are to have such amazing families. Our family helped with everything from the time we were engaged to the day of. My parents gave us everything we wanted and more! They made our wedding amazing! Our advice would be to enjoy it! It will get frustrating and overwhelming at times and you will get tired of making decisions, but in the end everything will work out in one way or another. When it gets frustrating and overwhelming remember that you are marrying your best friend and then you get to celebrate with the ones you love. It's awesome!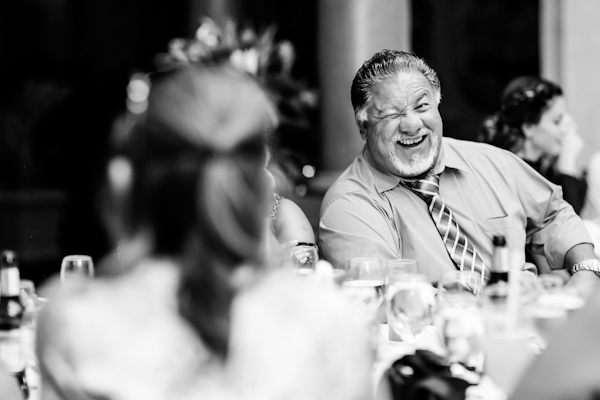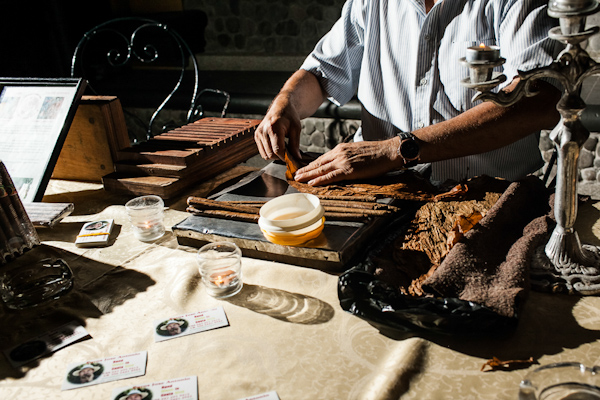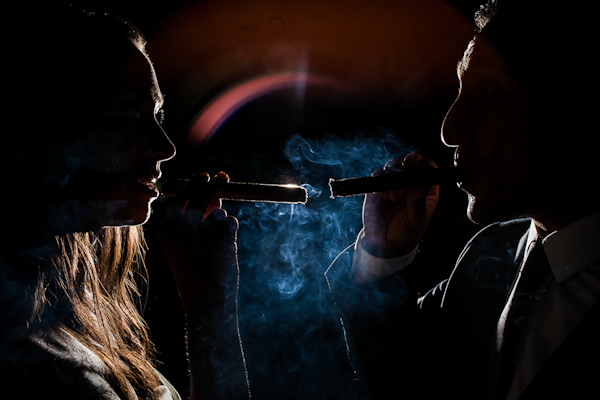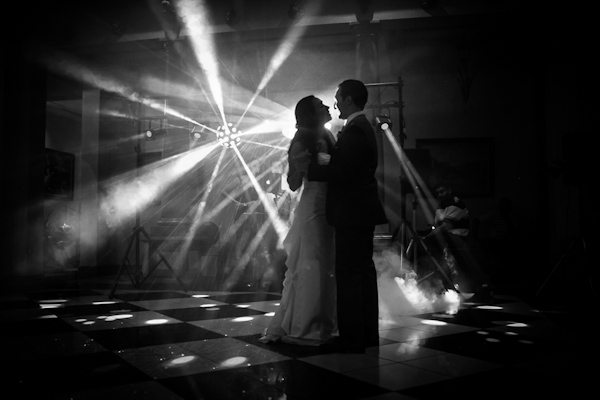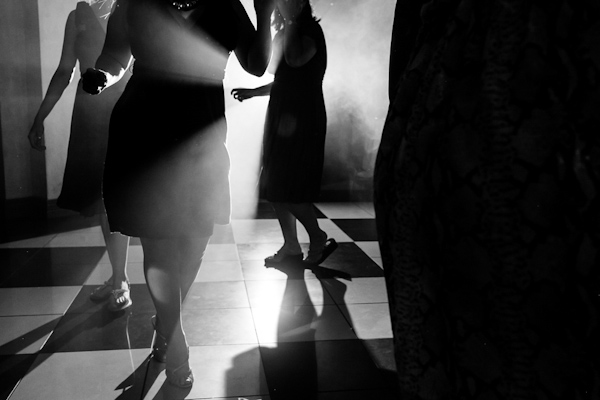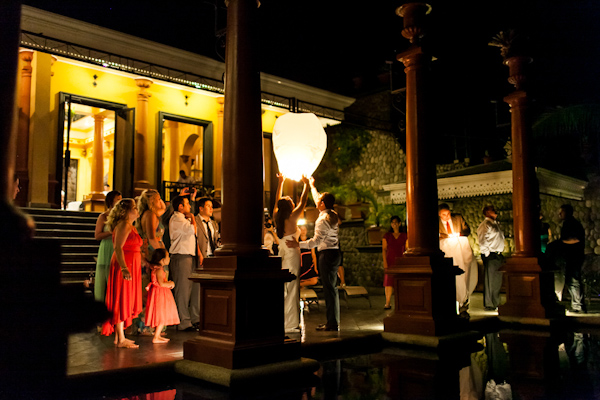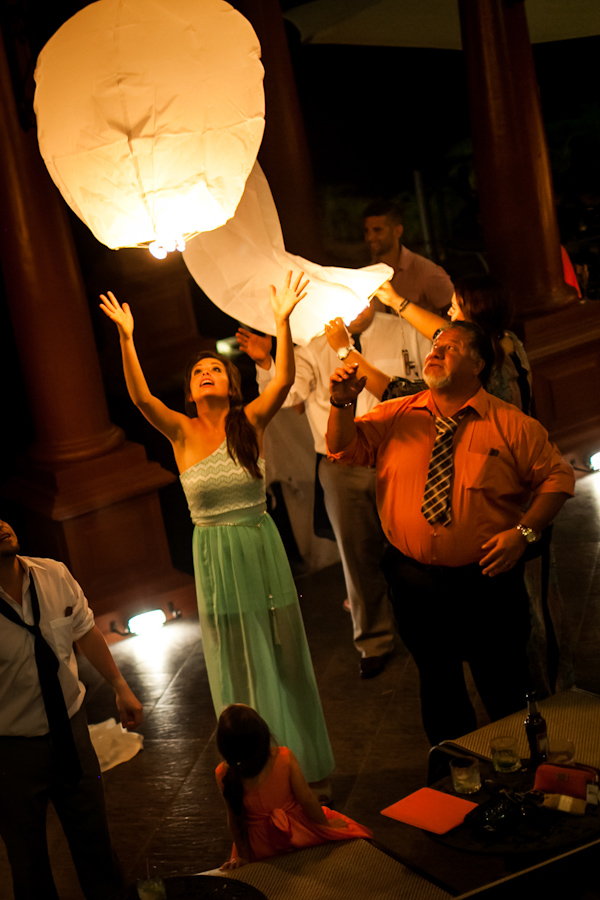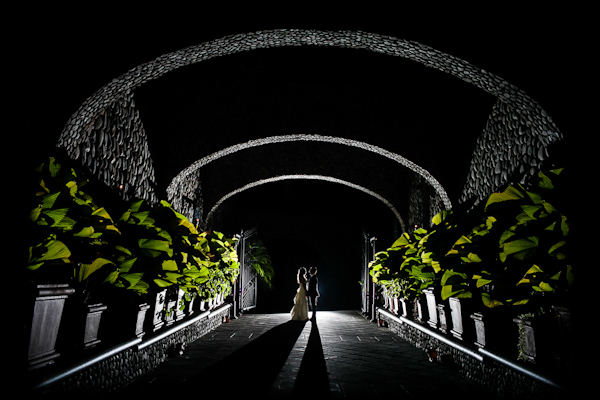 The Wedding Team:
Photographer: Jessica and Jason Hill of A Brit & A Blonde
Event Planner: Marika Somerstein of Marika in Costa Rica
Ceremony and Reception Venue: Villa Caletas
Officiant: Daniel Barrett
Invitation Designer: Posh Posh Designs
Catering: Zephyr Palace
Florist: Carol Bikker of Costa Brava Weddings & Events
Cake: Dulces Memorias
Wedding Dress: Venus Bridals
Bridal Accessories: Tacori (earrings), Vera Wang (ceremony shoes), TOMS (reception shoes), Erica Koesler (veil)
Bridesmaids' Apparel & Accessories: Jenny Yoo (dresses), Kendra Scott Jewelry (earrings)
Groom's Apparel & Accessories: TopMan (suit and tie), Happy Socks (socks), Gordon Rush (shoes)
Groomsmen's Apparel & Accessories: Calvin Klein (suits), The Tie Bar (ties)
Hair & Make-up: Monica Mosapor of Costa Rica Hair & Make-up by Monica
DJ: Alejandro Azuola
Live Music: Samir Zughni and Rene DJ Macaw
Rings: Dean Fredrick
Thank you Jessica and Ray for sharing your fabulous Costa Rica destination wedding with us!
Looking to plan a destination wedding? Check out this incredible tropical destination Wedding in Playa Herradura, Costa Rica also photographed by A Brit & A Blonde.