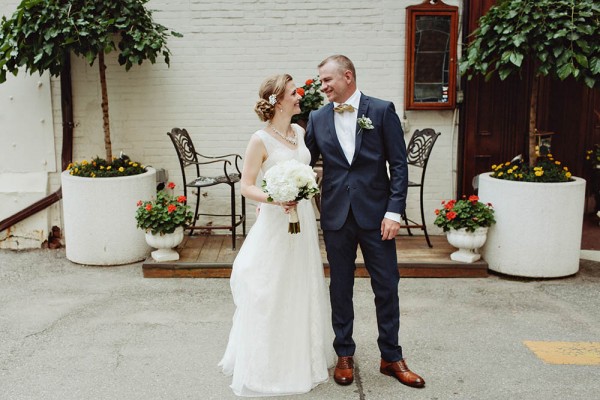 Elegance, classic white florals, and ninetieth century architecture surrounded Lanette and Aaron as they tied the knot! Wanting to let the gorgeous historic venue, St. Lawrence Hall in Toronto, speak for itself, the couple only added simple and classic pieces to their wedding decor. The incredible soft pink and green painted walls went perfectly with the simple white and green accent colors. While the couple read touching personally written vows, talented photographer Taylor Roades captured the beautiful, heart-warming moments.
The Couple:
Lanette and Aaron
The Wedding:
St. Lawrence Hall, Toronto, Canada
The Inspiration:
We wanted a classic and simple wedding without being too formal. Our venue, the historic St. Lawrence Hall, is a hidden gem in our neighbourhood and is so breathtaking it stands on its own. We limited our decor to white and green accents to allow the colours of the venue to predominate. At the back of our mind, we wanted to ensure that our decor reflected the tenor of the venue. Otherwise, we made decisions on the food, music, flowers, fashion and other details based on what we liked, without much coherent theme. We were lucky, and pleasantly surprised, that everything worked together.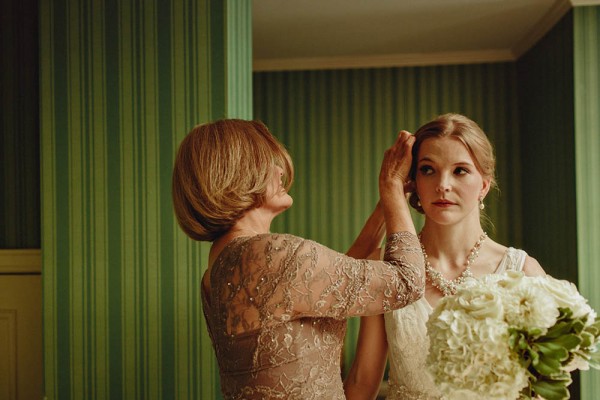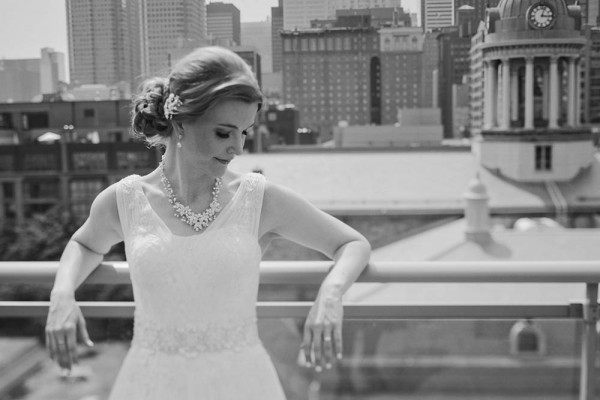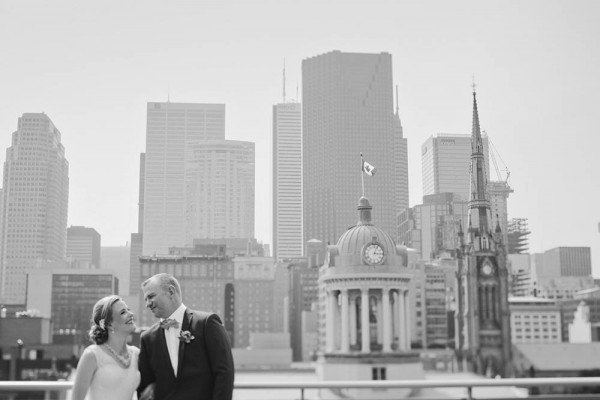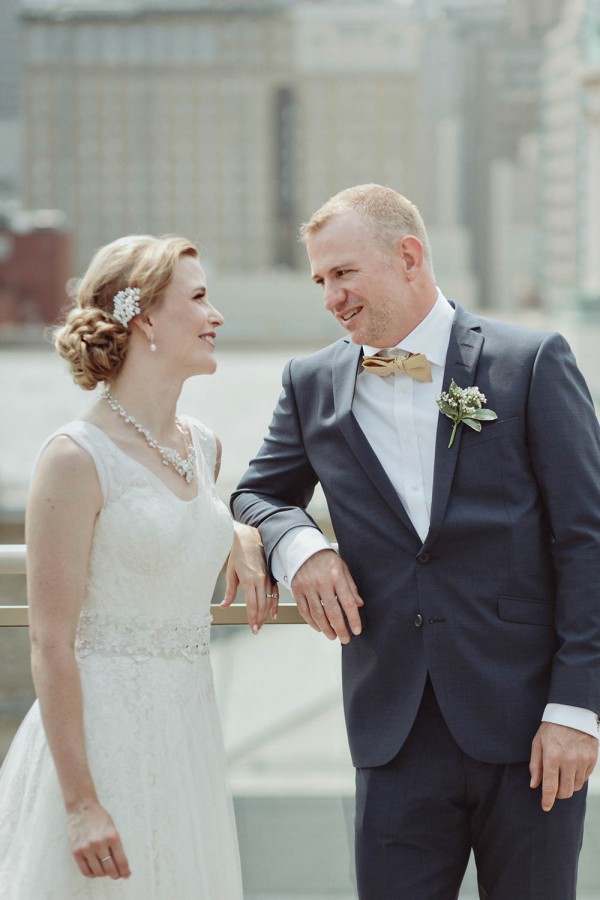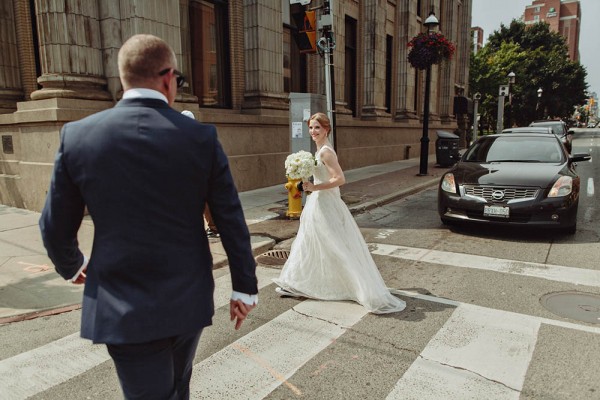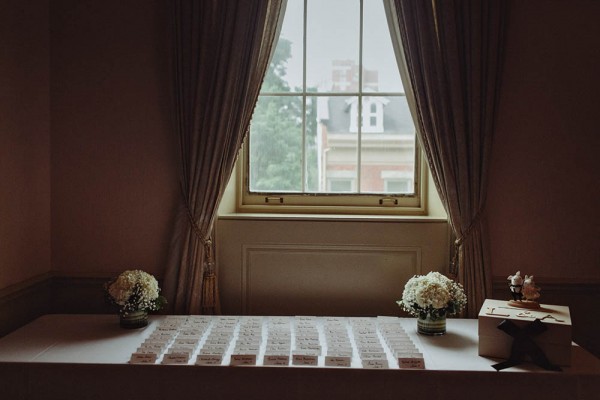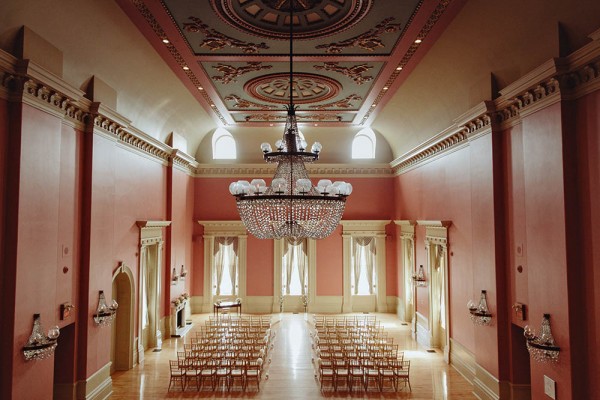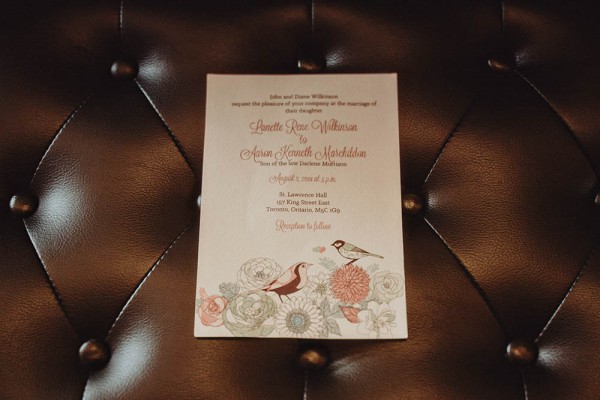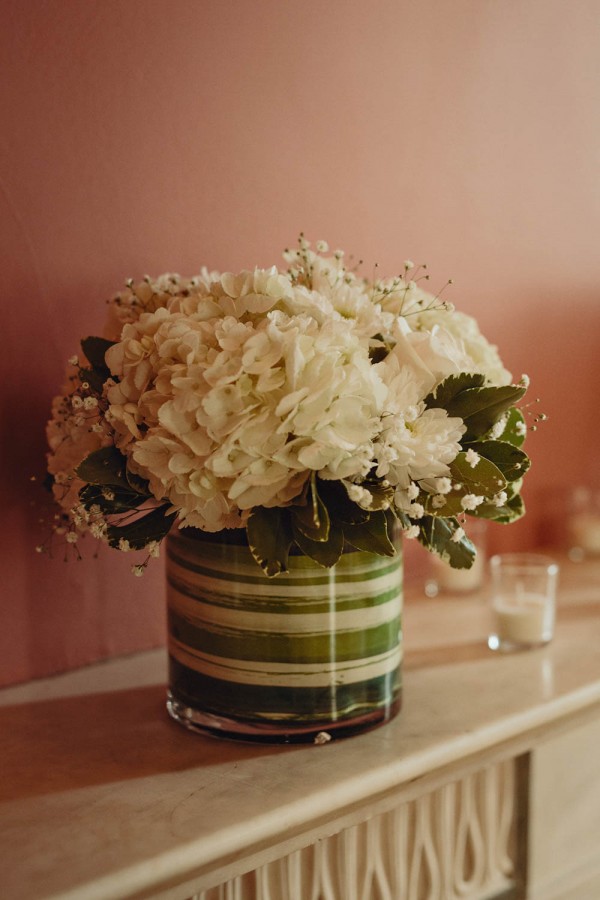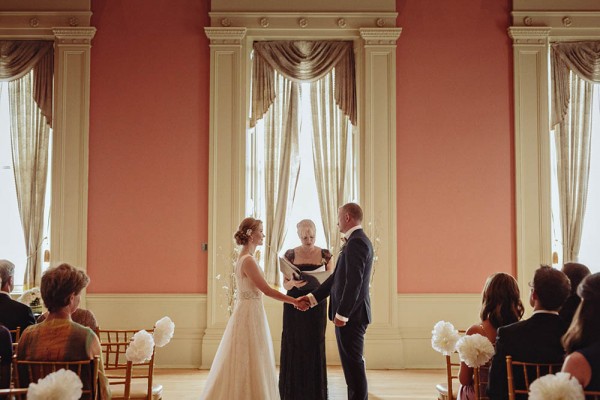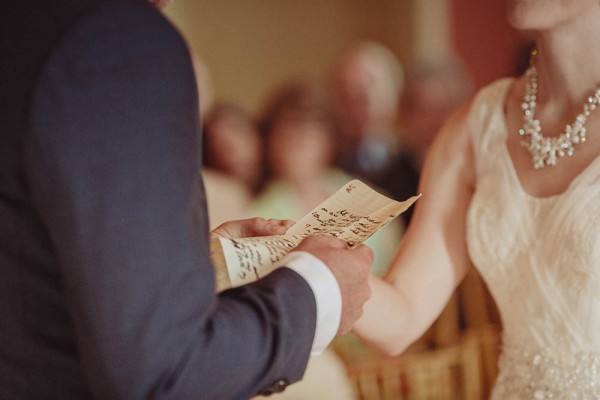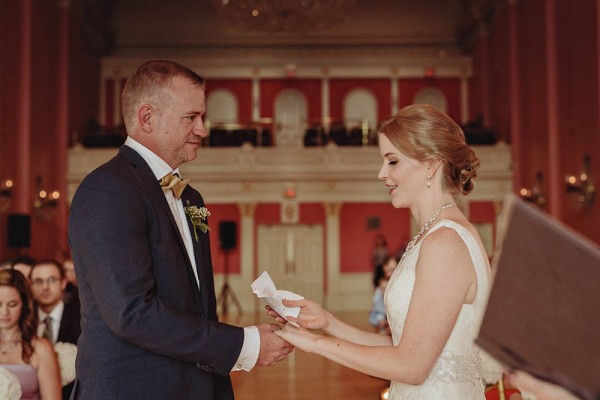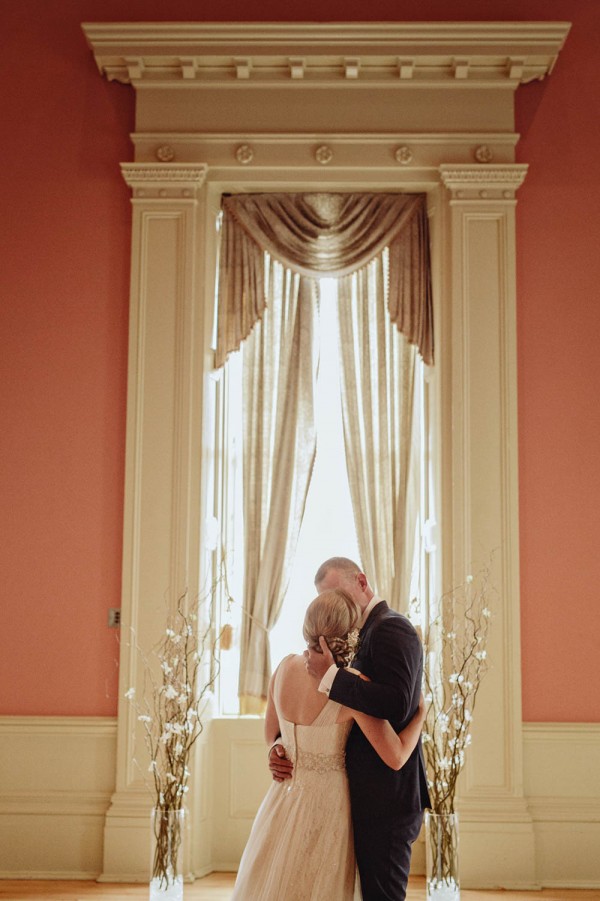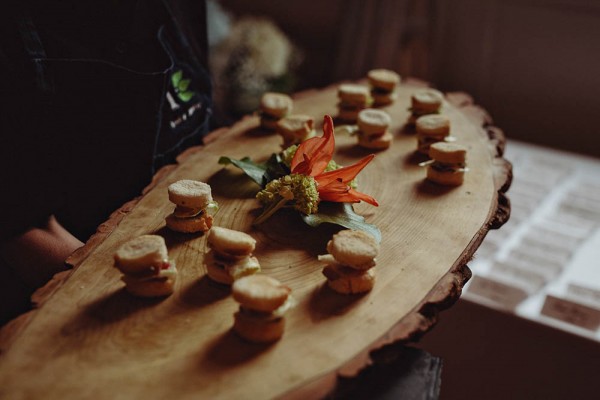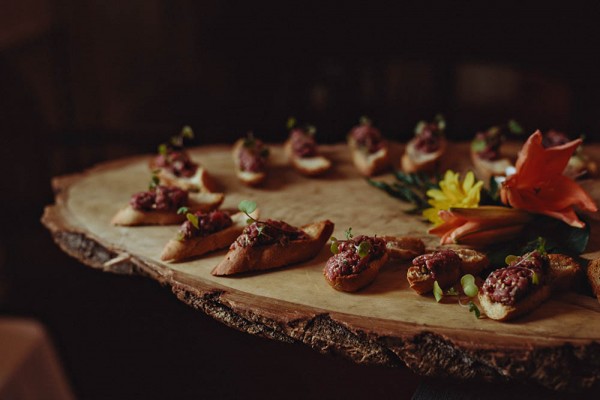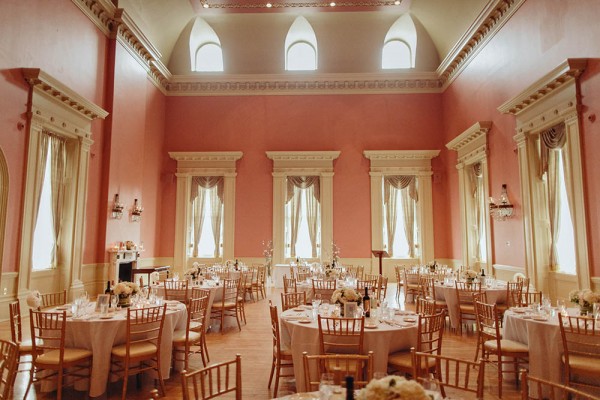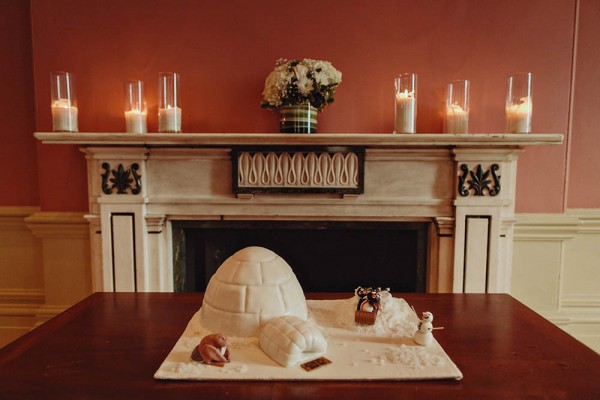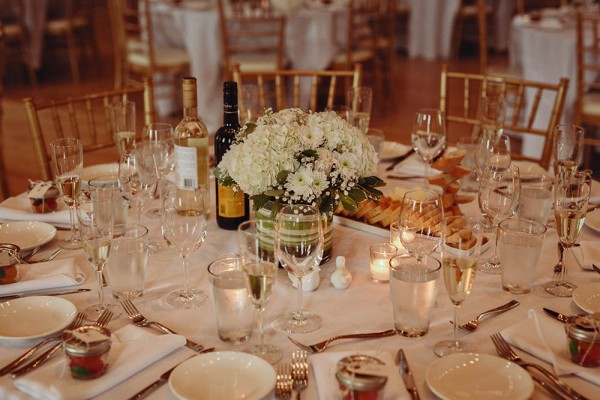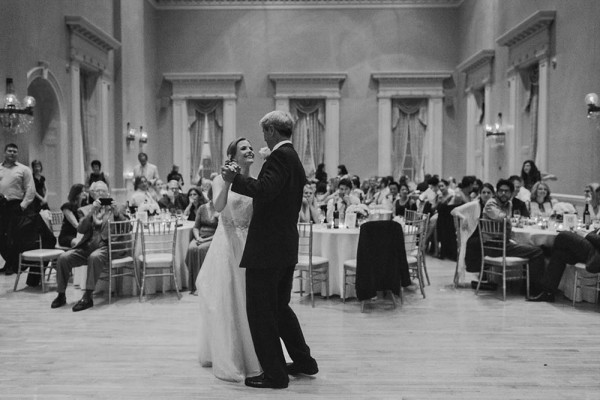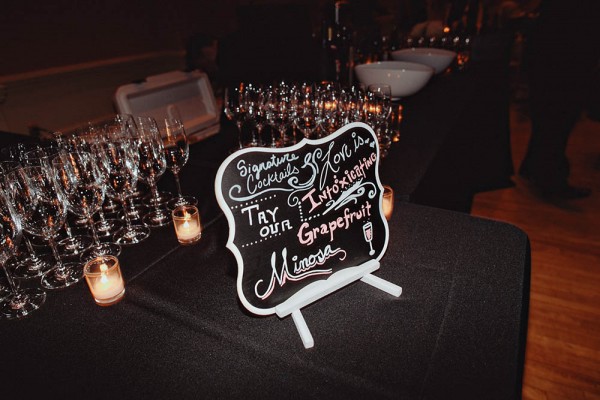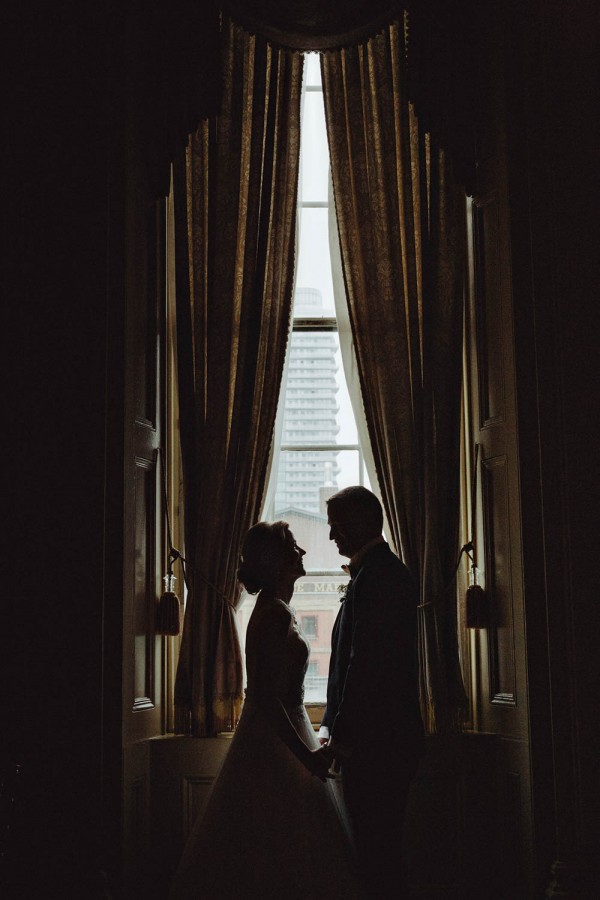 The Moments:
There were many favourite moments, but most of all it was an incredible blessing and a unique opportunity to have all of our family and friends share our wedding with us. We will always smile recalling all of those nearest and dearest to us cutting a rug on the dance floor. Our amazing band – Robin Benedict and Done Deel – had everyone dancing, singing and playing the tambourine until the wee hours of the morning.
The Couple Recommends:
Taylor Roades (photographer) and Robin Benedict (DJ and lead singer) made the day unforgettable. We love Taylor's journalist style of photography. As soon as we came across her portfolio, there was no question that she would be the perfect photographer for our wedding. Meeting her in person was a delight; she has a great energy and enthusiasm for her work which is infectious. After the wedding, we couldn't wait to see her photographs and she did not let us down! We are amazed at all of the little moments and details she captured.
Aaron and I saw Robin Benedict perform at the Toronto Exhibition the summer before our wedding. We were struck by how dynamic and talented Robin is. We were delighted that she was available to DJ our wedding and, with her band Done Deel, perform a number of sets. Our guests raved about the music and entertainment; the music and dancing was a highlight of the evening!
The Wedding Team:
Photography – Taylor Roades
Venue – St. Lawrence Hall
Floral Design – Lady Bug Florist
Cake – Jessica Rubin
Officiant – Sarah Bunnett-Gibson
DJ – Robin Benedict and Done Deel
Live Music – Robin Benedict and Done Deel, Avery Levin-Gould (pianist)
Makeup Artist – Jessica Jean Myers
Hair Styling – Jessica Jean Myers
Thanks to Taylor Roades for sharing Lanette and Aaron's beautiful, elegant wedding! Want to incorporate elegance like this into your wedding? You have to check out this art deco wedding at the Nasher Sculpture Center!