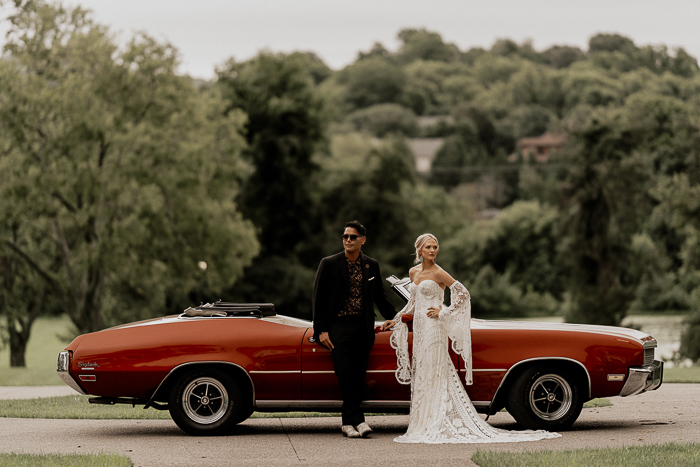 When you have a couple that's fascinated by history and architecture, you know that their wedding is going to be the epitome of timeless–and that's exactly what Spencer and Vijay's Ravenswood Mansion wedding was. With sweeping views of the Tennessee countryside, bohemian decor, and a classic BBQ menu, the two–with the help of planner Ryder + Rhoades–combined elegance and rustic beautifully.
Rather than distract from Tennessee's natural beauty, the ceremony featured minimal decor, with vintage Turkish rugs and a backdrop made of dried florals. And they kept that simplicity going with their reception decor, which was made up of gold accents, elegant tapered candles, and palm fronds paired with ivory florals.
The decor is not all that we can't stop thinking about, though, because Spencer looked stunning in her Rue de Seine gown, which she paired with bold turquoise earrings. Not to mention Vijay's unique groom attire, complete with a bold print dress shirt under his suit jacket that he paired with snakeskin boots.
So whether you're looking for some non-traditional wedding inspiration, or you love the idea of incorporating boho details into your special day in a subtle way, you're going to love these photos captured by Junebug vendor Laning Photography.
The Couple:
Spencer and Vijay
The Wedding:
Ravenswood Mansion, Brentwood, Tennessee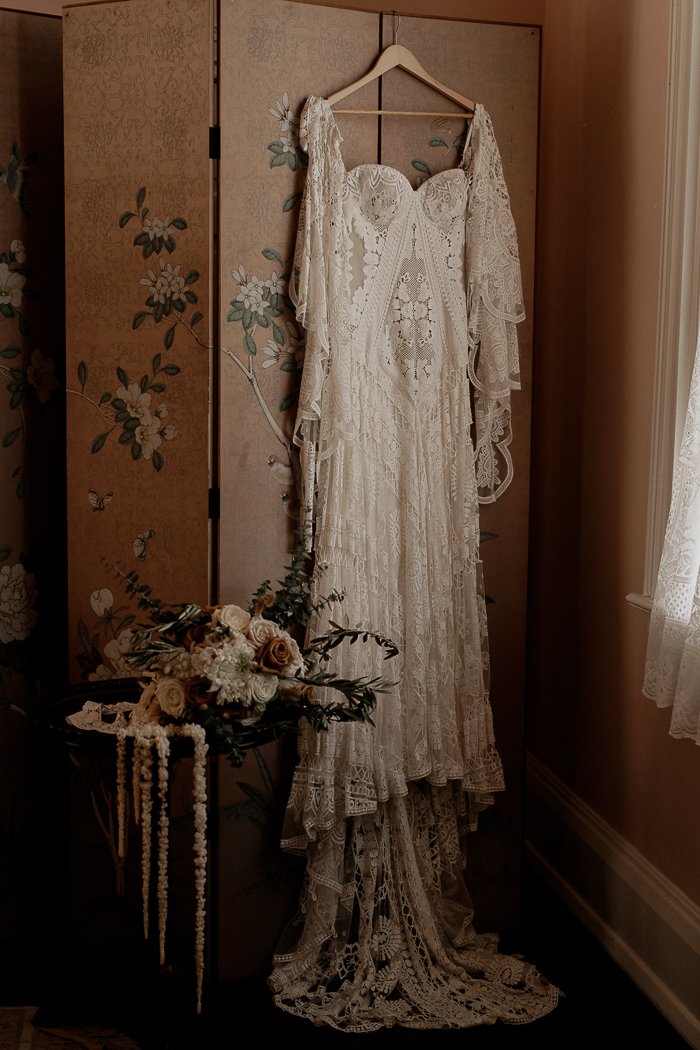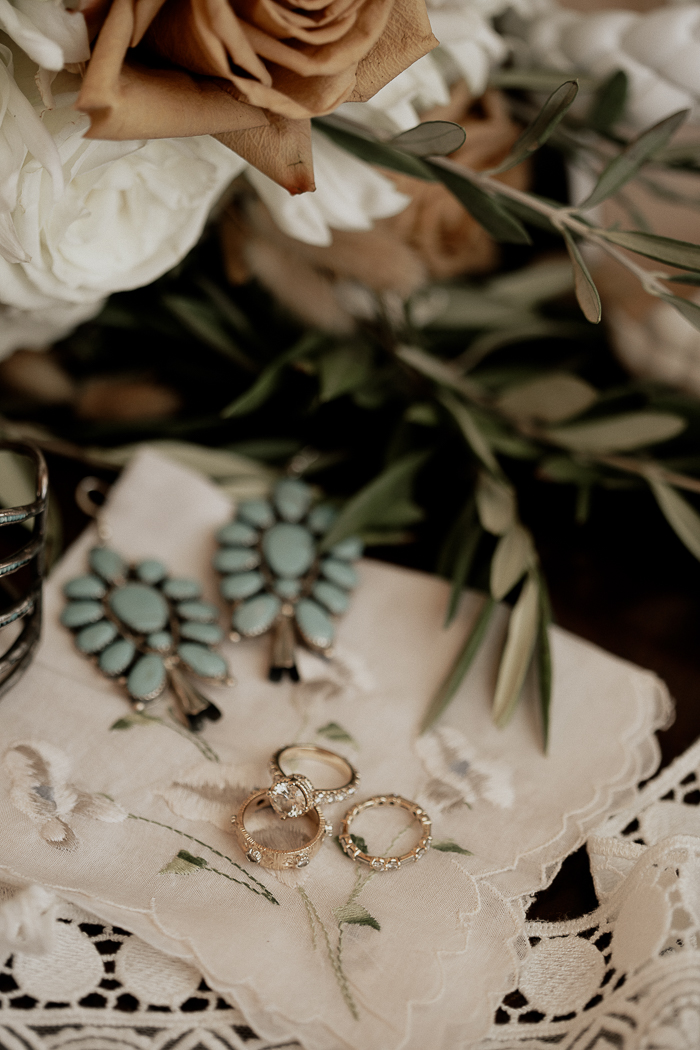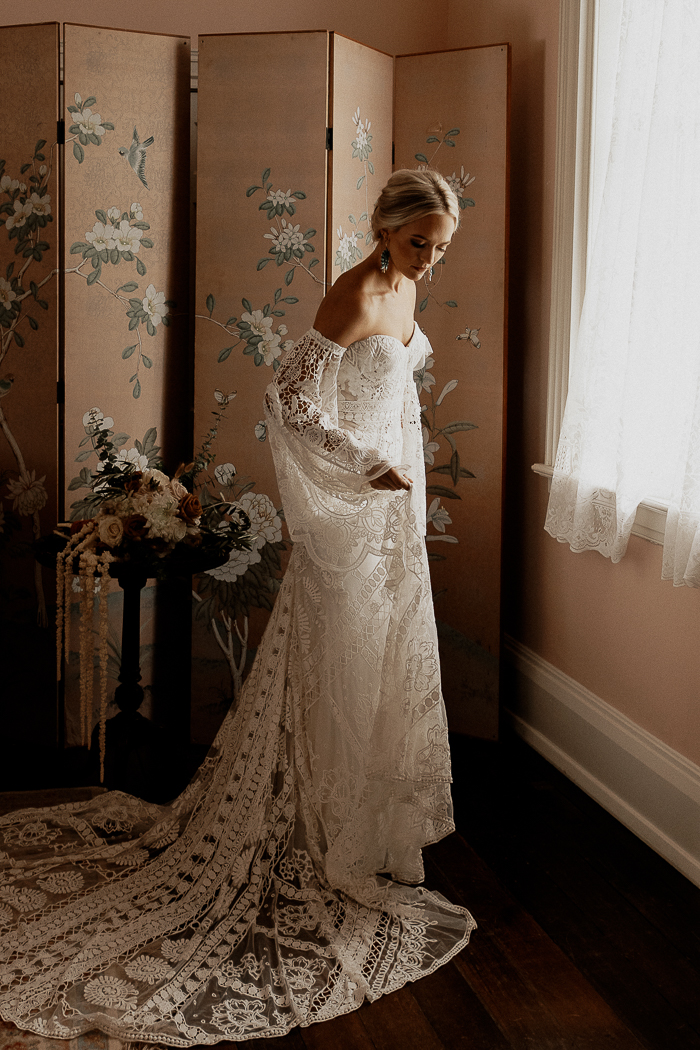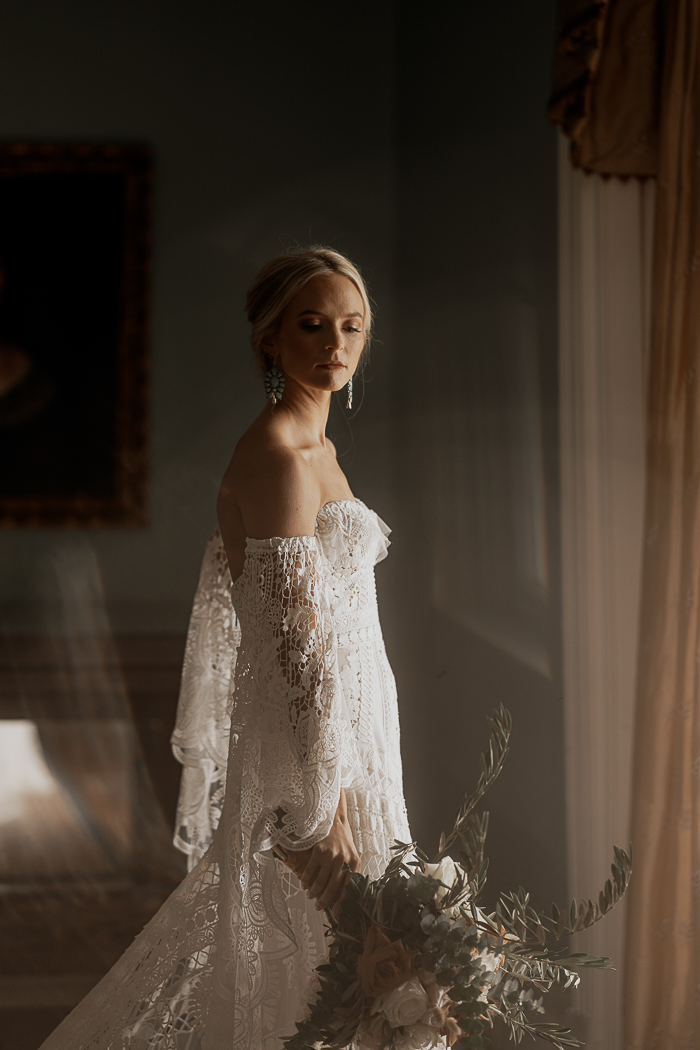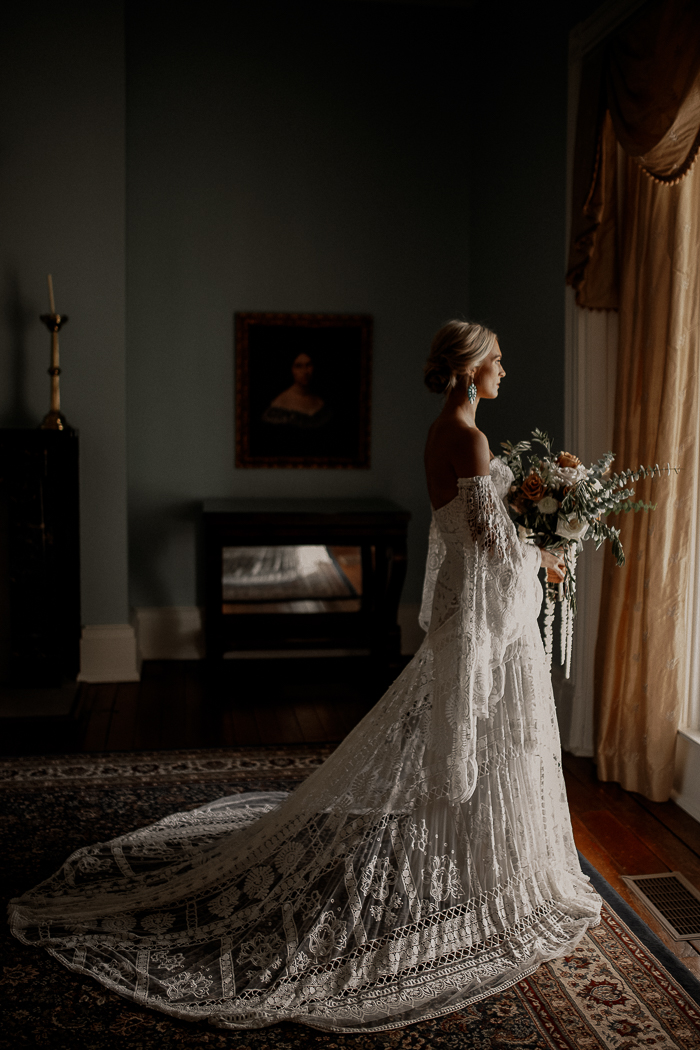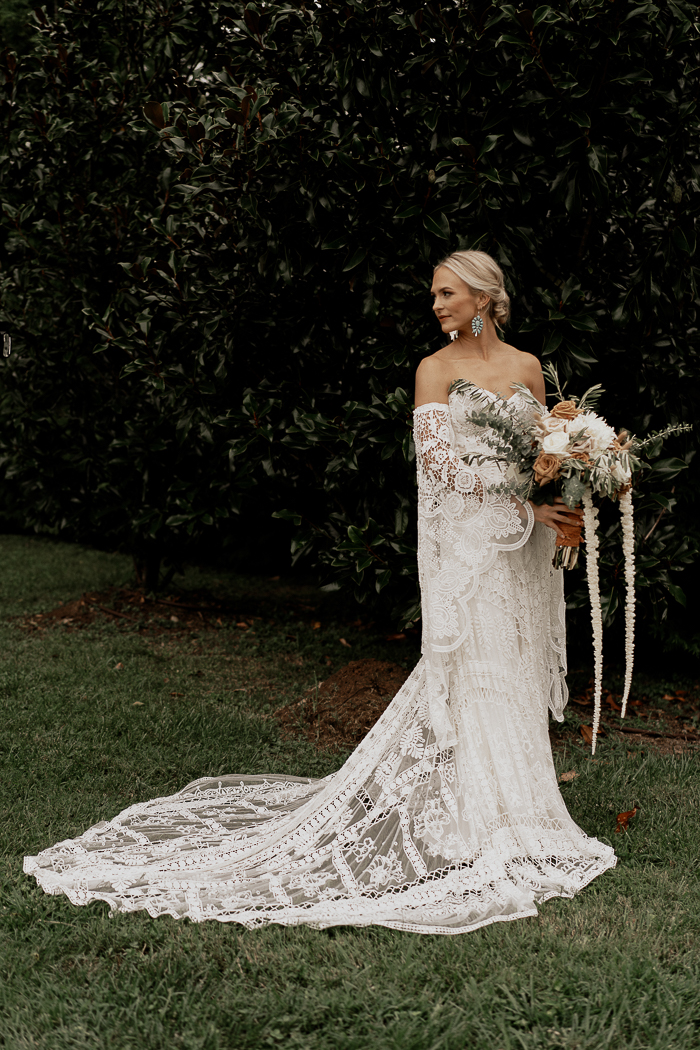 A Memorable Wedding Dress
The most memorable part of the day was putting on my dress and my husband finally seeing me in the dress with our first look. As many others experienced, we had multiple wedding reschedules with COVID. I purchased my dress in February 2019, so it had been sitting in my closet for 2 ½ years. Needless to say, I was ready to wear it! It truly was my dream dress, and I loved wearing it every second of that day.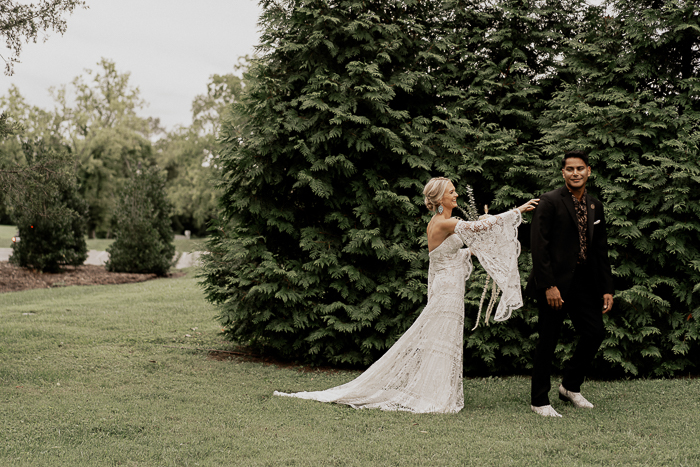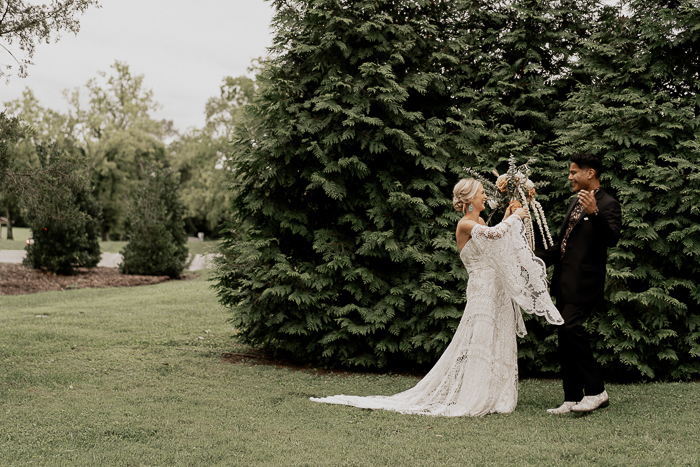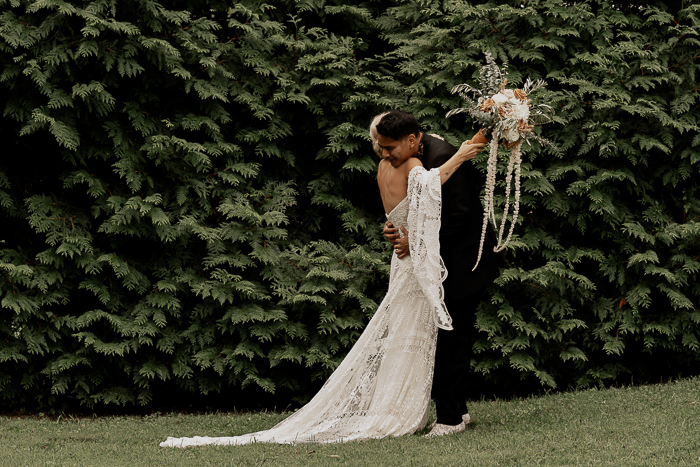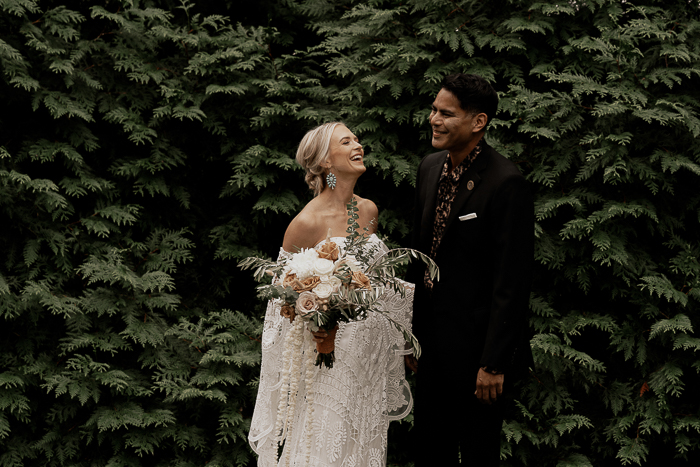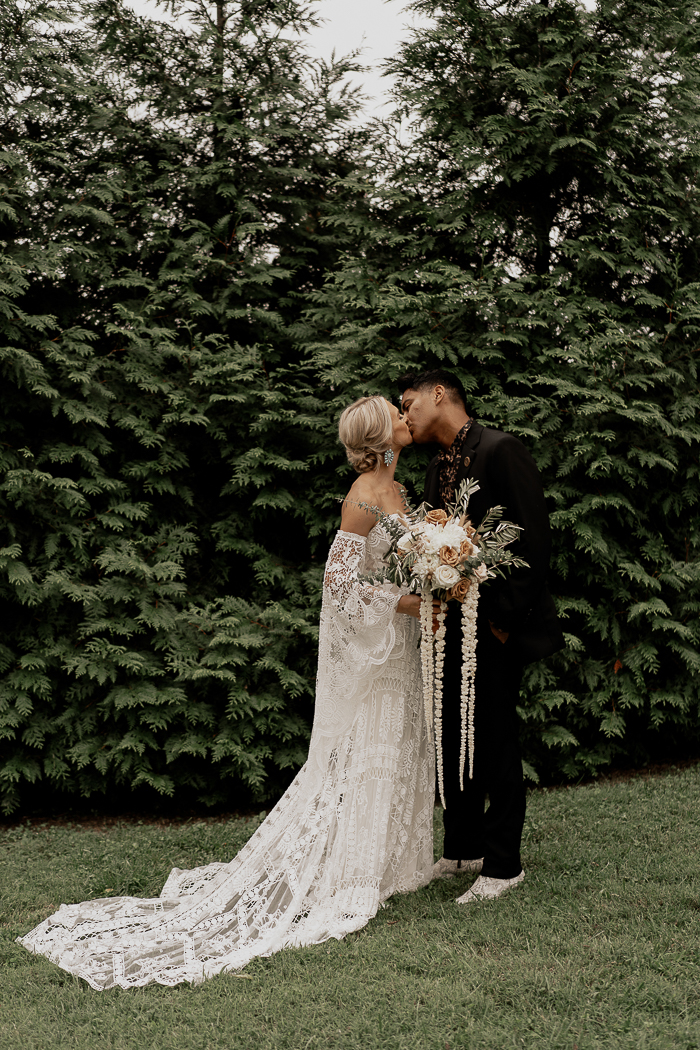 How They Achieved Their Boho Ravenswood Mansion Wedding
We had an outdoor wedding in the Tennessee countryside on the property of a historic mansion, and we wanted there to be rustic but elegant elements with a bohemian vibe. To achieve this, we had vintage rugs going down the aisle, terra cotta accents, and gold candle holders on the dining tables. Pampas grass and palm fronds were incorporated in the arrangements and altar. My dress also had a bohemian feel with the crocheting and bell sleeves, and I wore turquoise squash blossom earrings and a bracelet with turquoise accents. Guests were given a palo santo bundle for part of their wedding favor.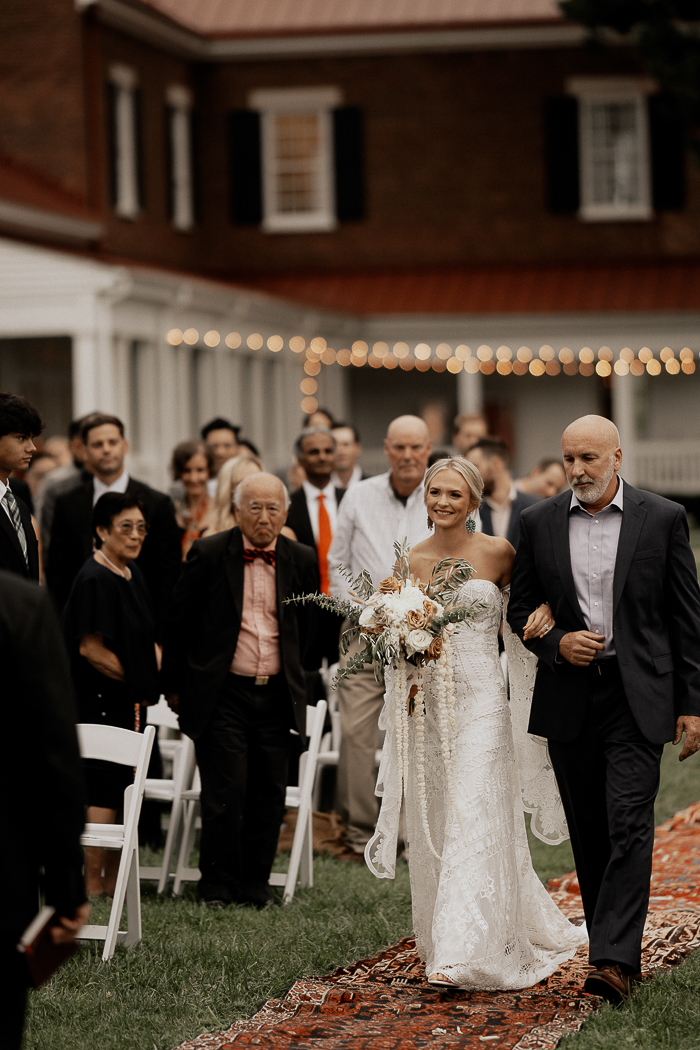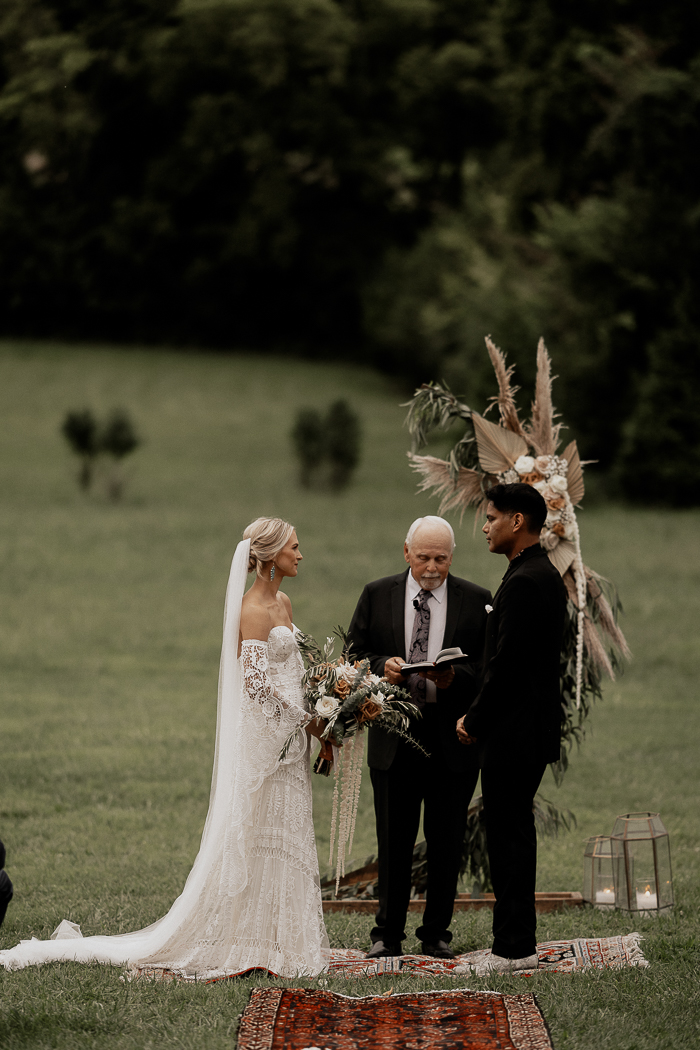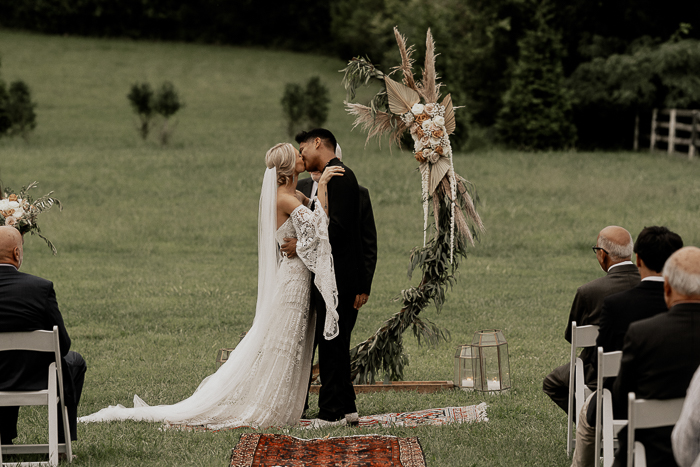 Why Ravenswood Mansion
Both my husband and I absolutely love historic buildings and architecture. We live in a house that was built in 1903, and my husband owns a few buildings in downtown Nashville built in the 1800s that he's restored/in the process of restoring to preserve the original architecture and history of the city. So the venue we chose, Ravenswood Mansion, also perfectly highlighted our love of all things historic, as it is a restored estate that was built in 1825. My husband also wanted an outdoor wedding. The property at Ravenswood has a beautiful outdoor space complete with forested hills in the background; our ceremony took place out in the field behind the house. We were also able to get ready and spend time with family before the wedding in the restored historic mansion, which was also a unique and incredible experience.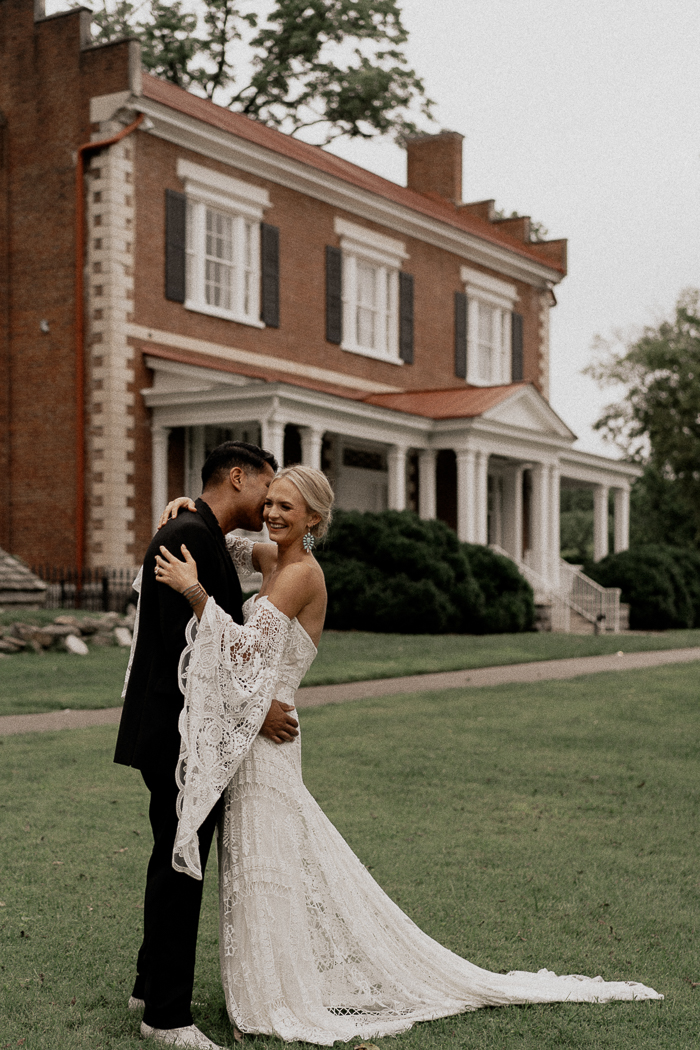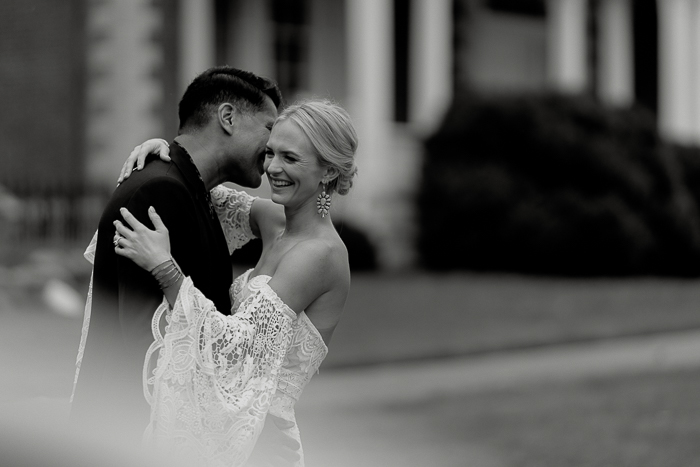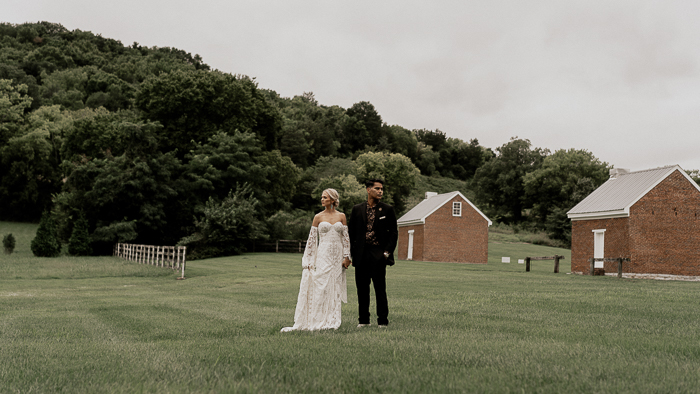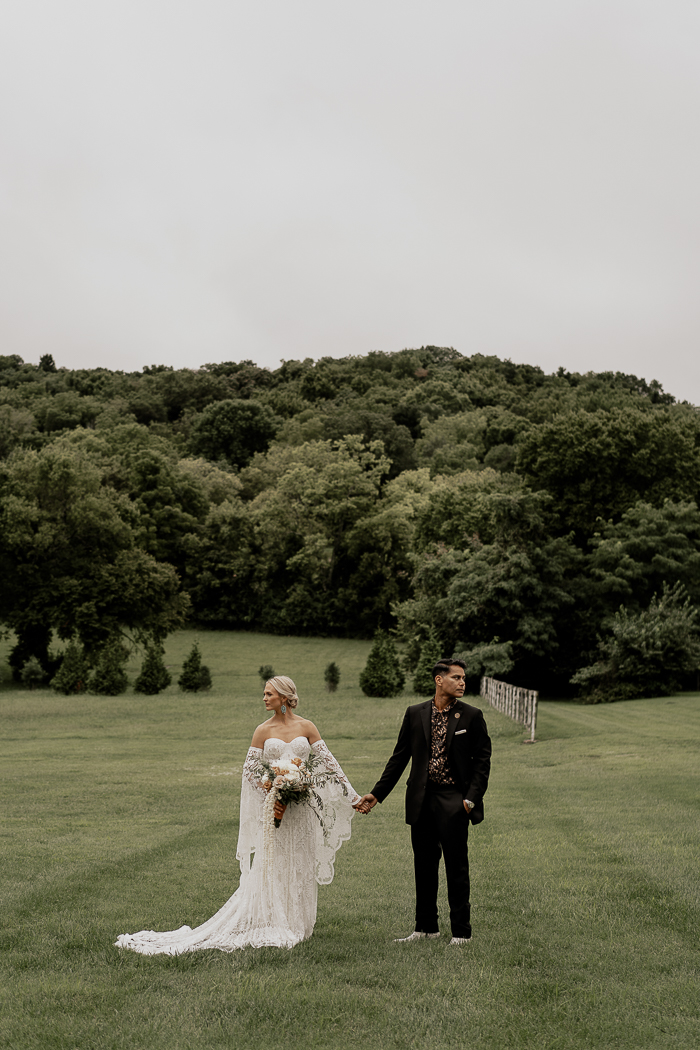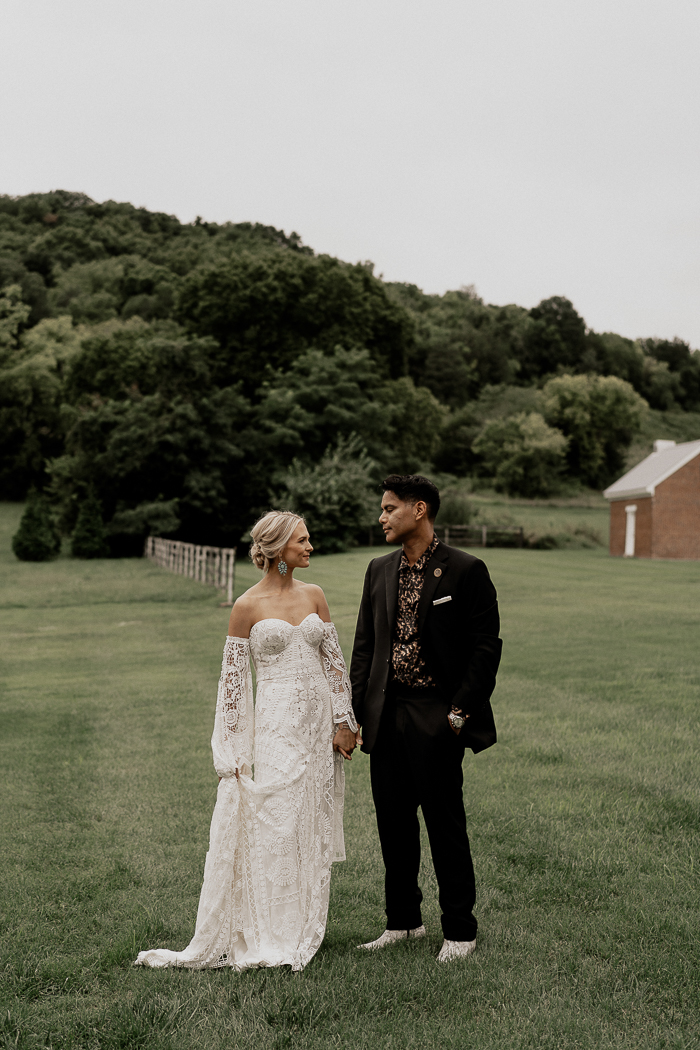 Incorporating Their Vintage Car
My husband has a 1962 bright red Buick Skylark convertible, in which we love to take on sunset cruises and drives through the Tennessee countryside together. He also picked me up in the Skylark for a park picnic for our first date! So we incorporated the Skylark into some of the wedding pictures–which my husband absolutely loved–and it was the car we used to make our grand exit from the reception as well. Details like this were personal to us that made our day so special and memorable.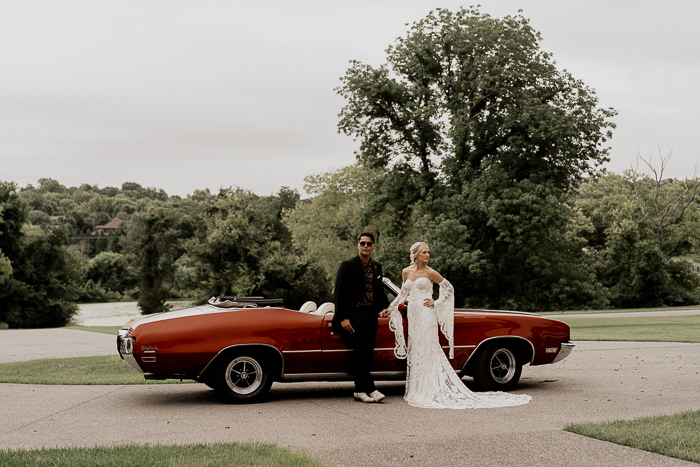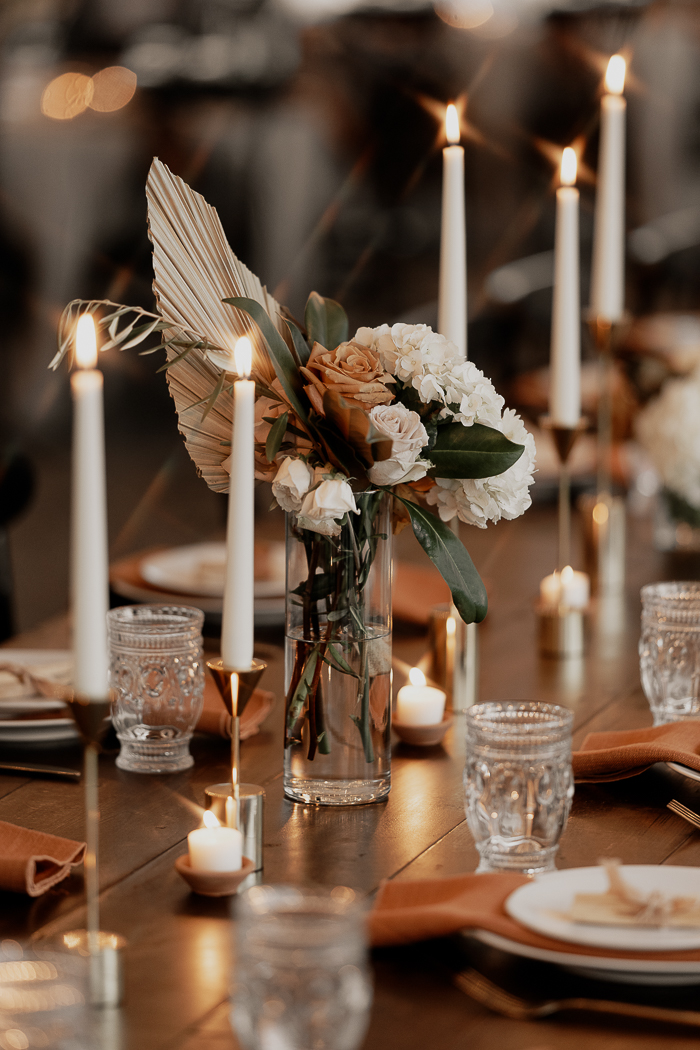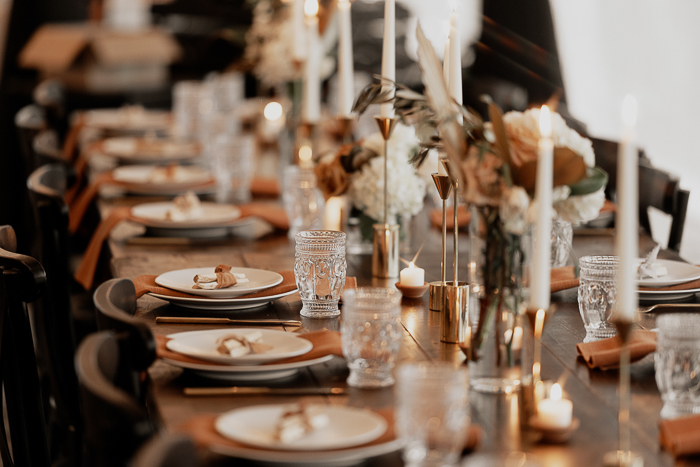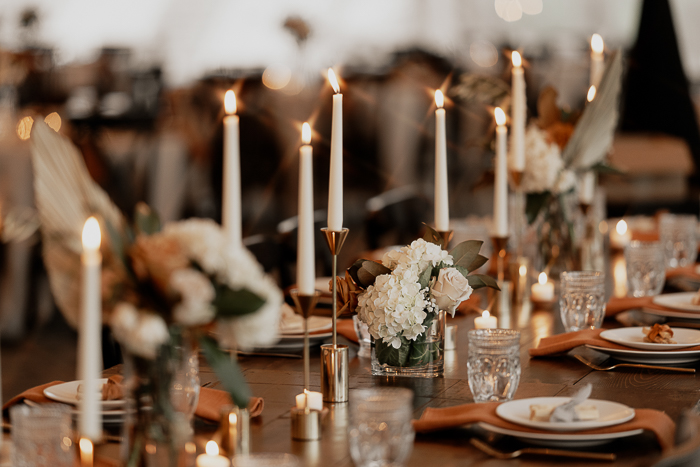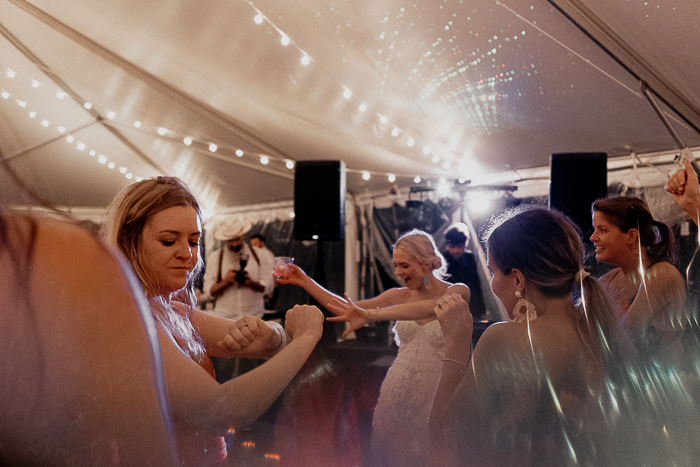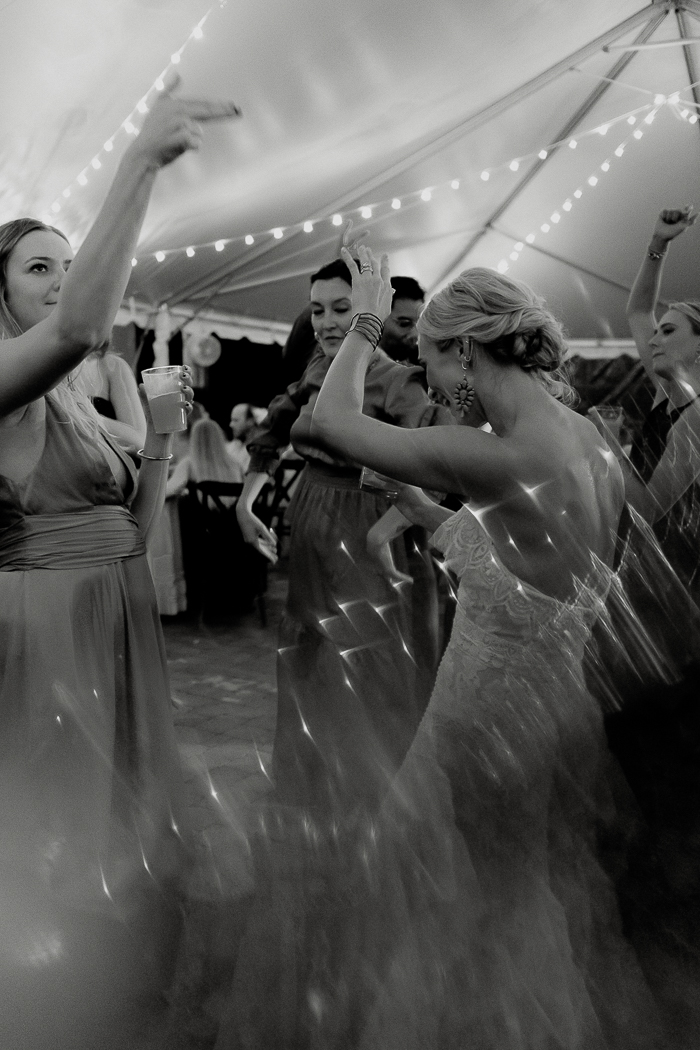 Congratulations again to Spencer and Vijay on their Ravenswood Mansion wedding! We're so thankful that Junebug vendor Laning Photography was there to capture the special moments. To see more of their incredible work, be sure to check out their profile in our directory of wedding photographers from around the globe!