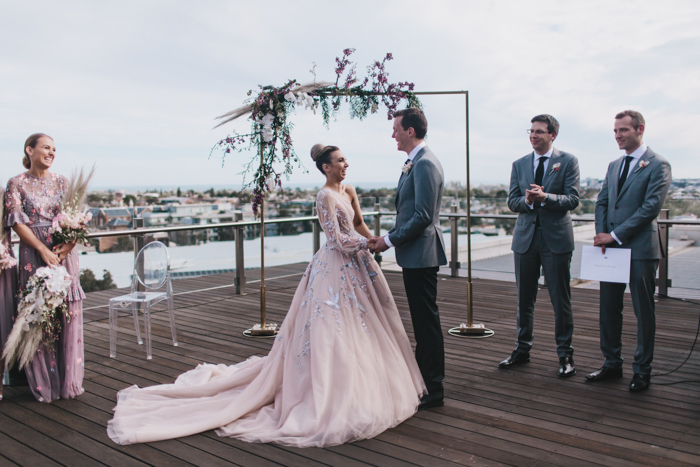 Lisa and Tom took whimsical romance to a whole new level in their Luminare Melbourne wedding! Their palette of pinks and greens looked gorgeous for both the rooftop ceremony and the indoor reception, and the floral arrangements created by Ambrosia Floral Designs added a fairytale-like garden vibe that was both unexpected yet looked completely natural. But, we have to be honest and admit that the true star of this event was Lisa's unbelievably captivating pink Paolo Sebastian gown, which featured an asymmetrical bodice and crystal appliques. We seriously can't stop staring at all the prettiness in this Australian wedding, which Elk & Willow captured brilliantly!
The Couple:
Lisa and Tom
The Wedding:
Luminare, Melbourne, Australia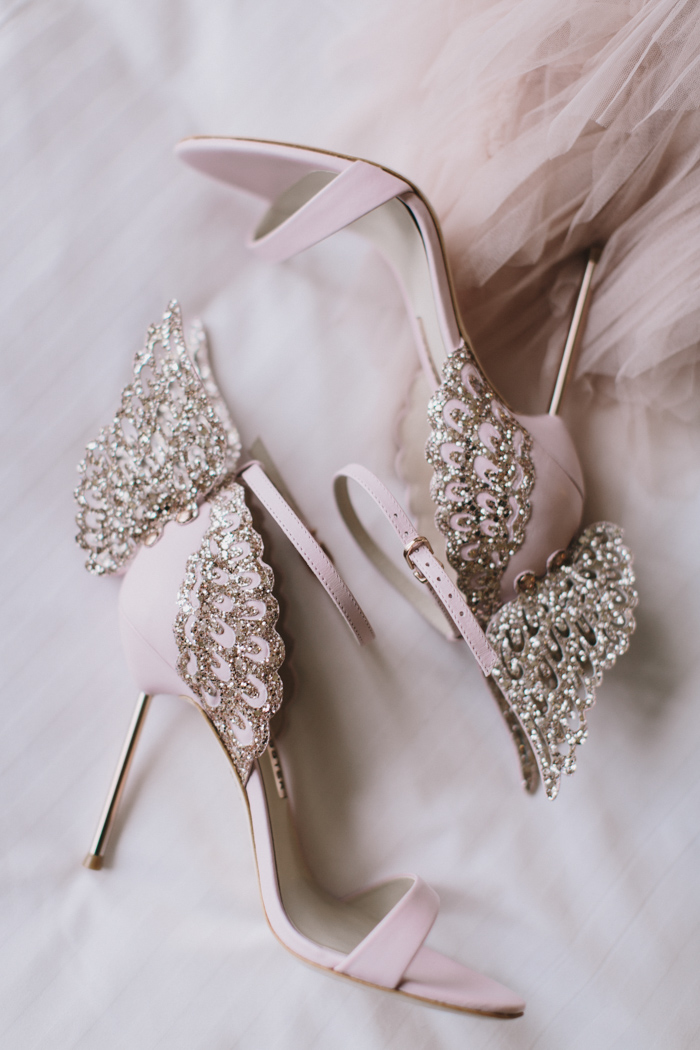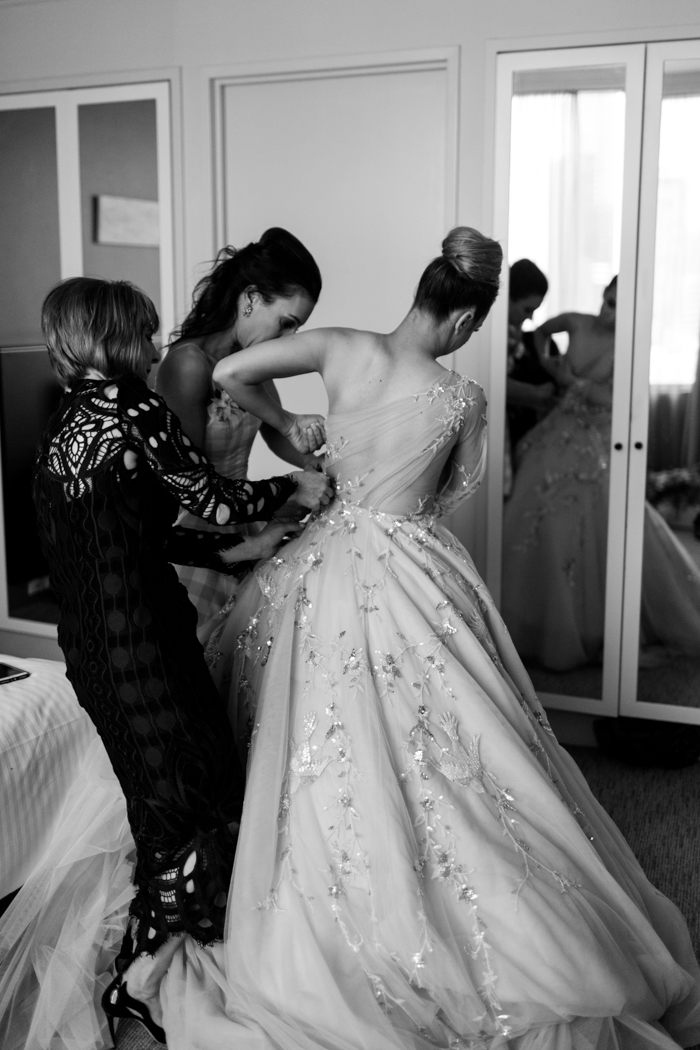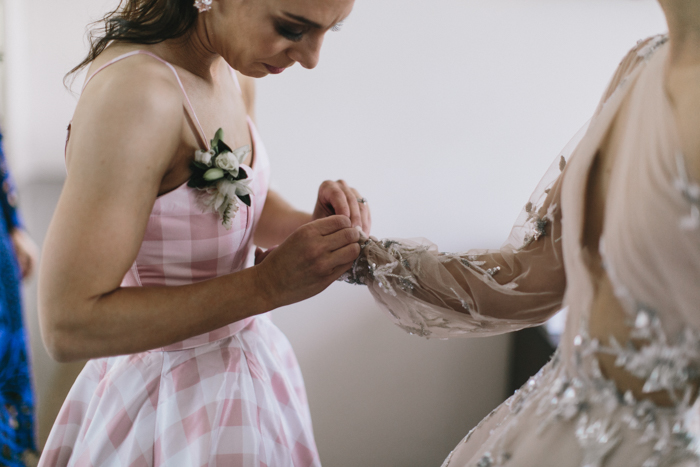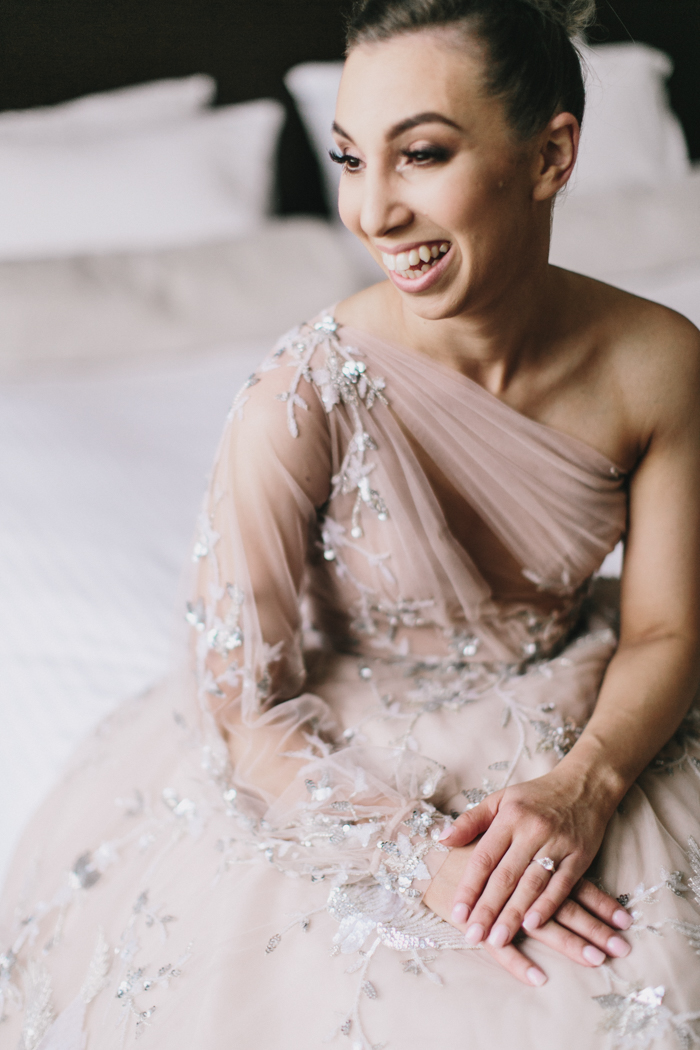 Tom and I live in Sydney Australia but grew up in different states so for us the most important thing was making sure the destination of our wedding was in a place where our family and friends could travel relatively easily.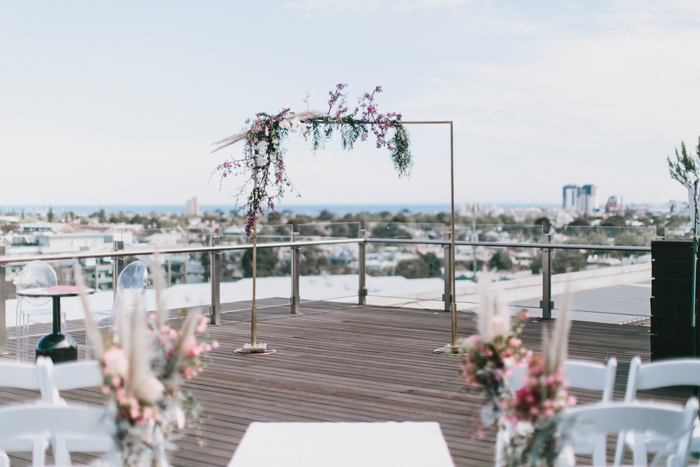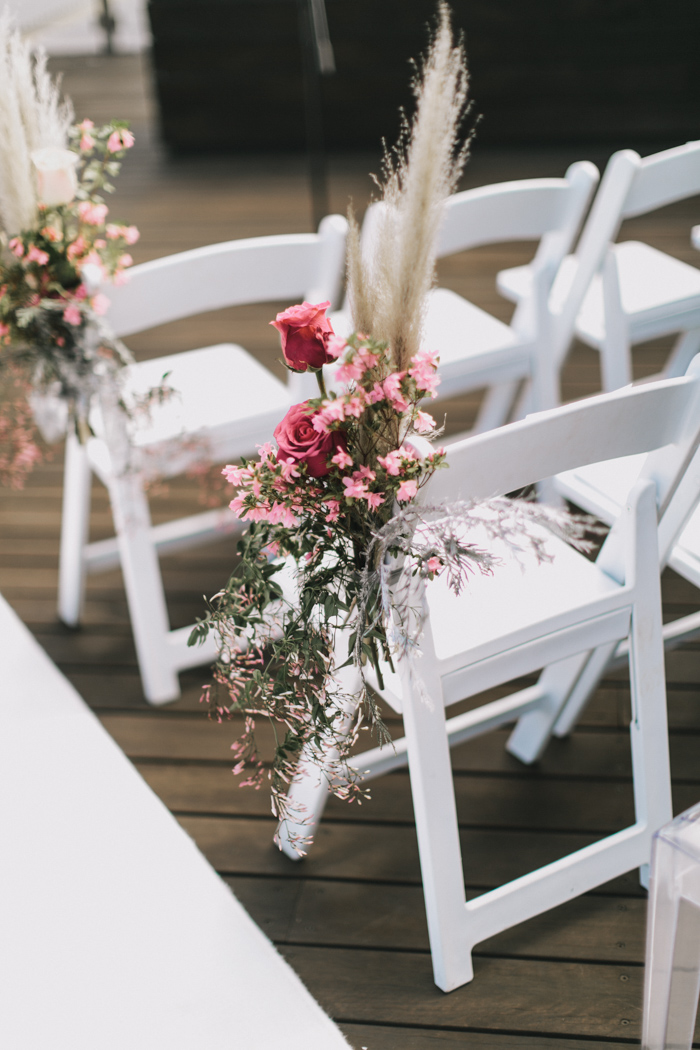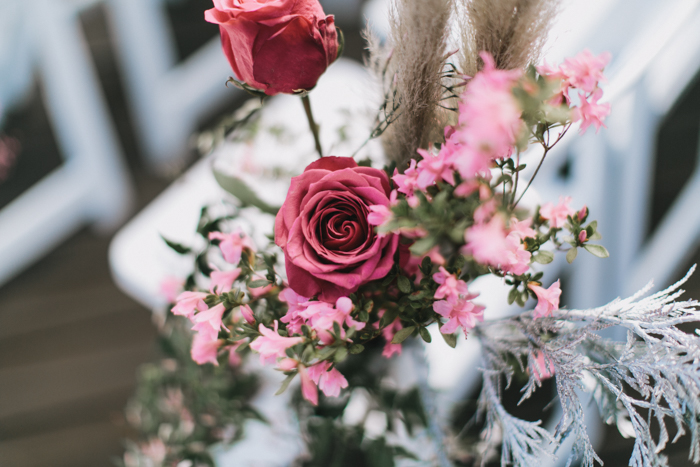 Tom and I planned to look at a few venues over one weekend and Luminare was the first place we looked at. We instantly fell in love with it! After that, nothing else compared to it in our eyes so we knew this was the perfect place for our wedding. We really loved the fact that we could have our ceremony and reception in the one place, especially when all our guests were travelling from far. Even though the ceremony and reception were held in the same location, guests still got the feel of being in two different places.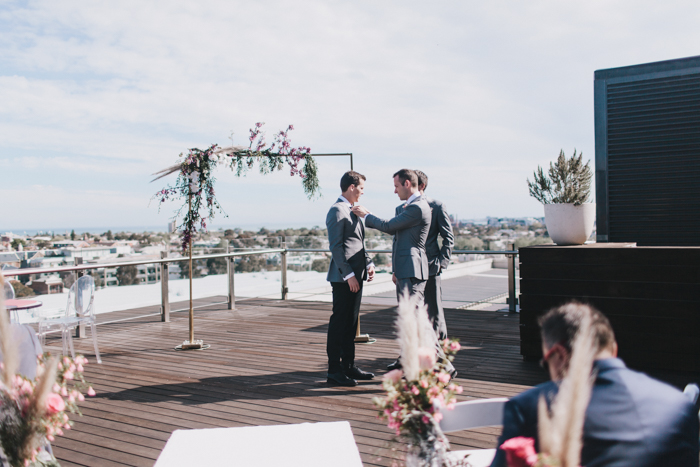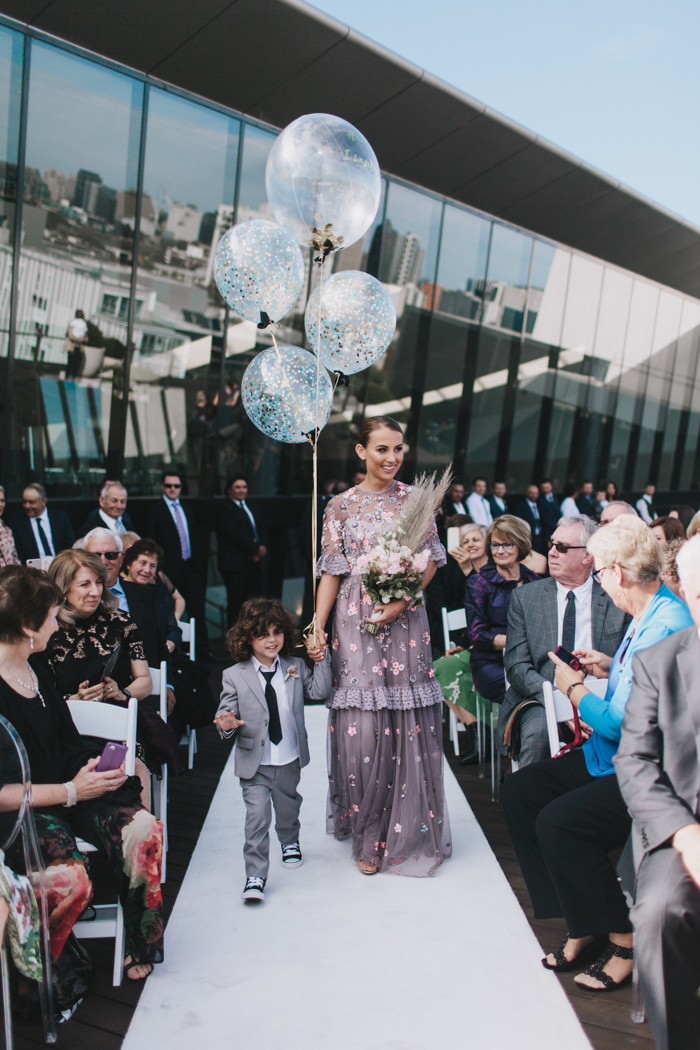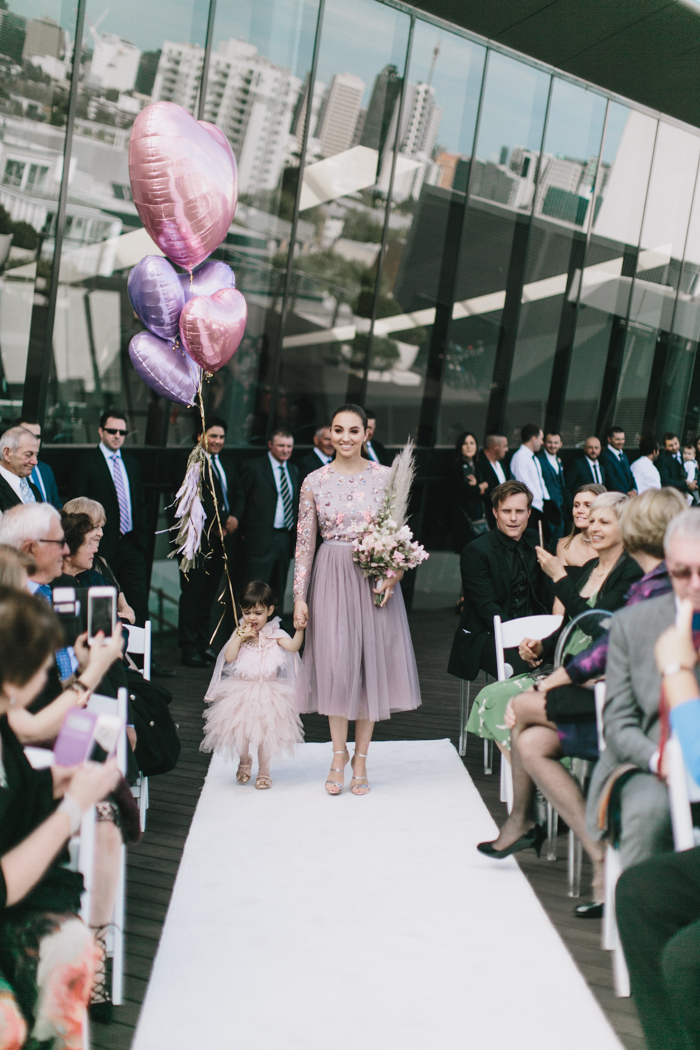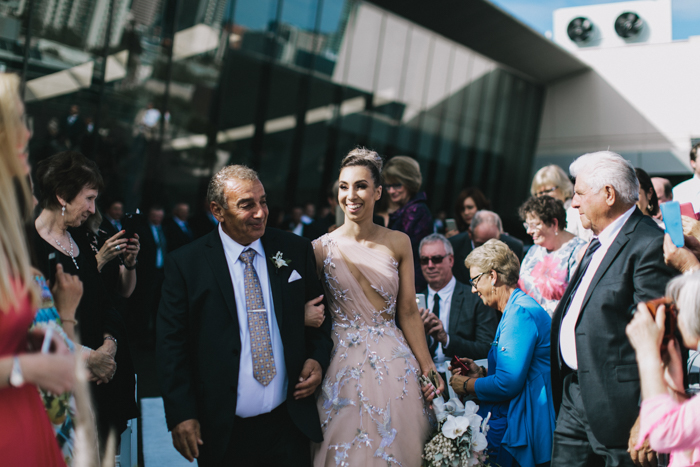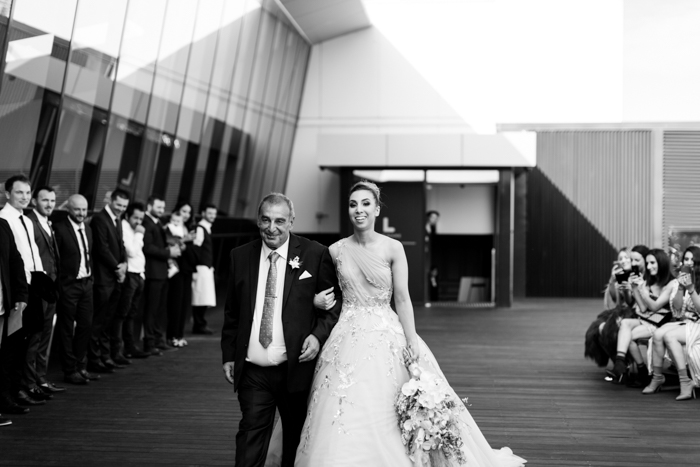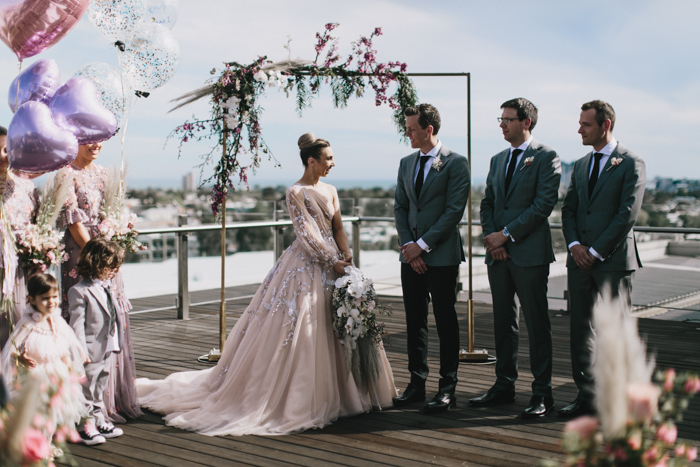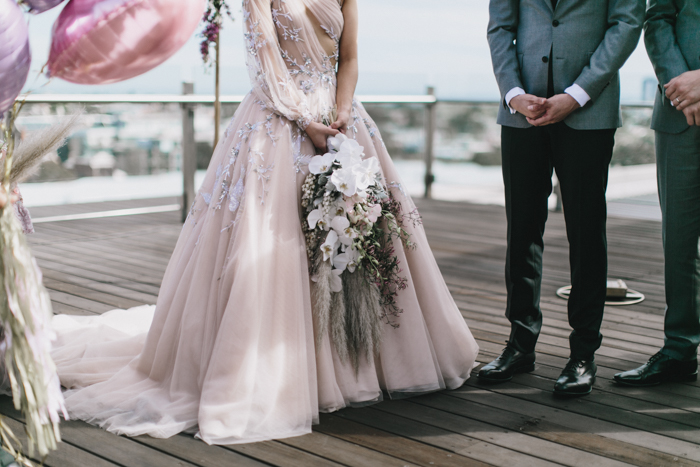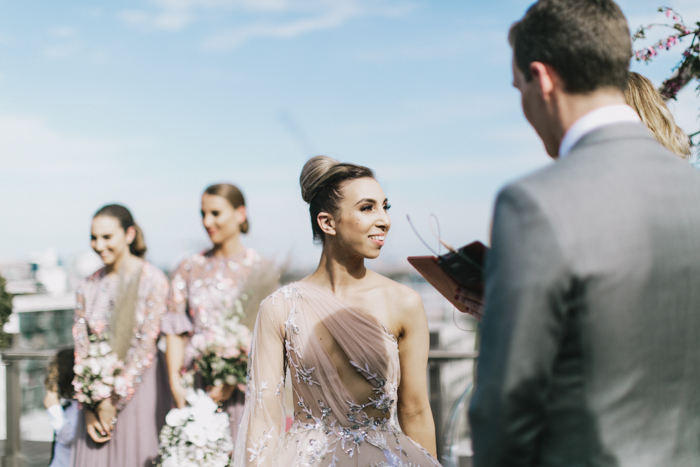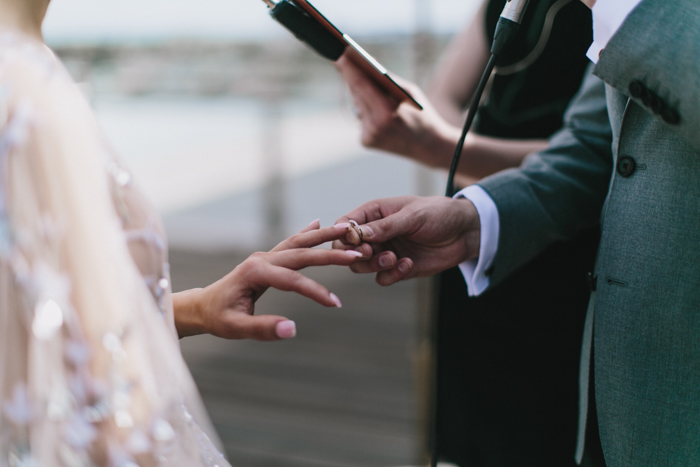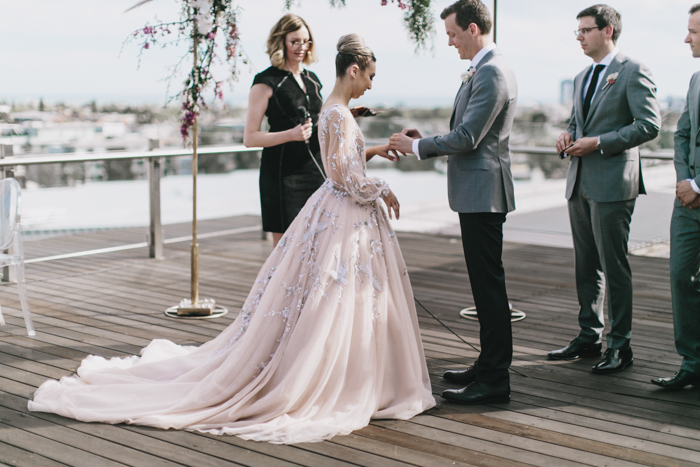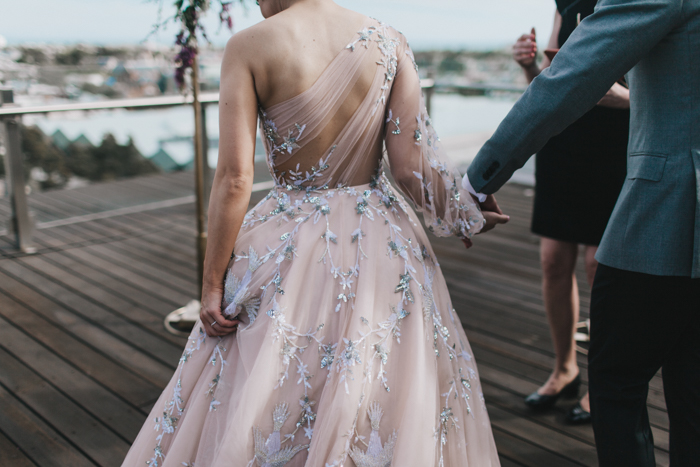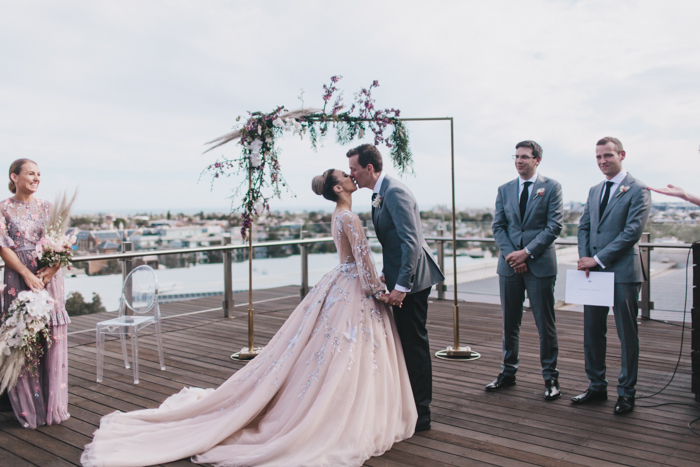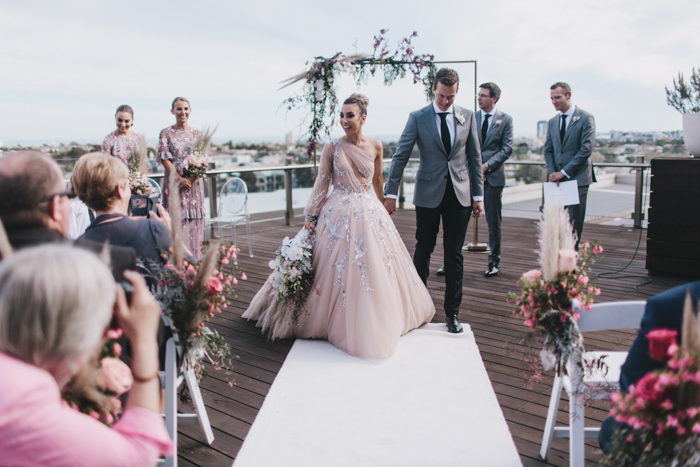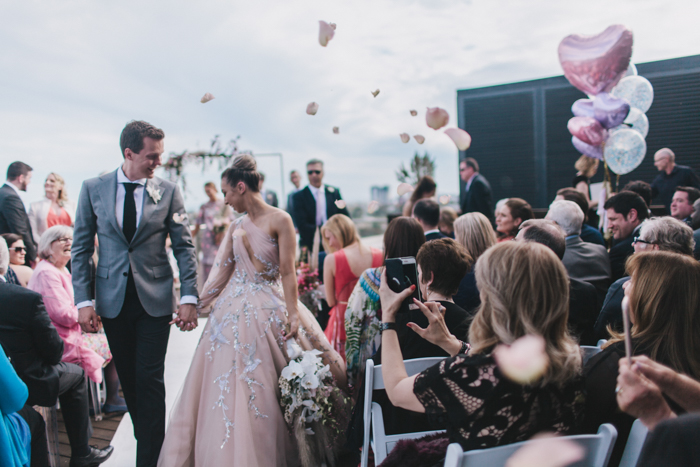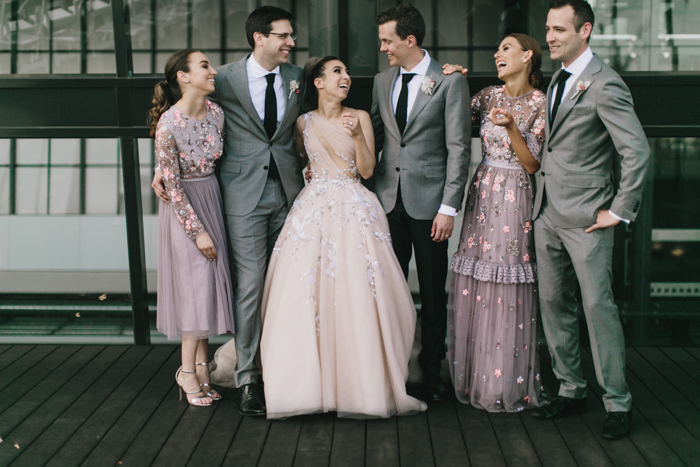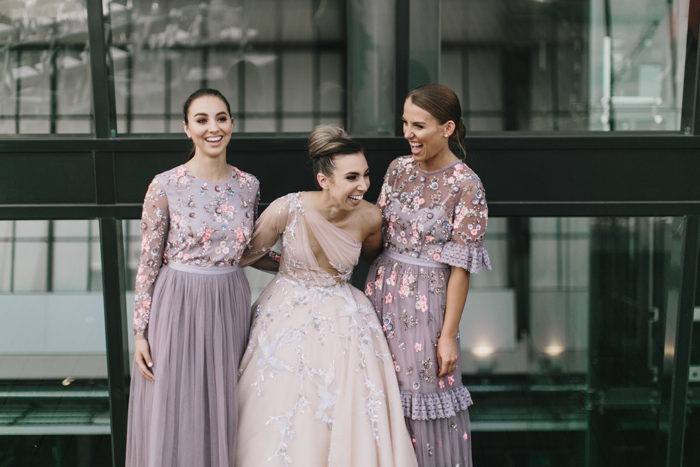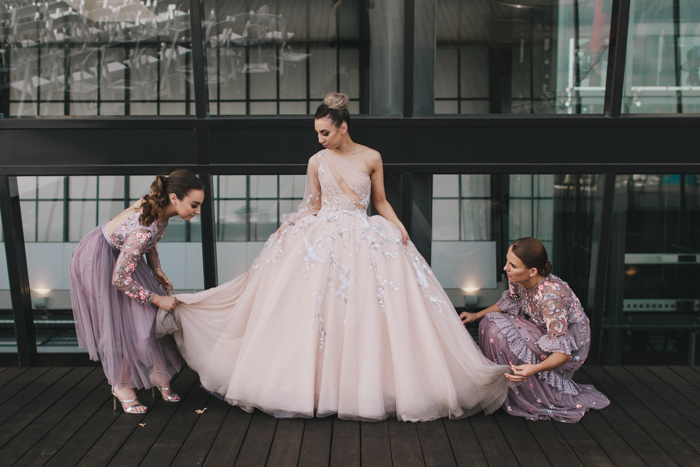 Tom says to all the men out there to just say yes to everything that your partner wants, you'll end up losing the fight anyway so just go with it! But in all honesty, enjoy the planning and have as much fun with it as you possibly can as the whole process and the day flies by so fast.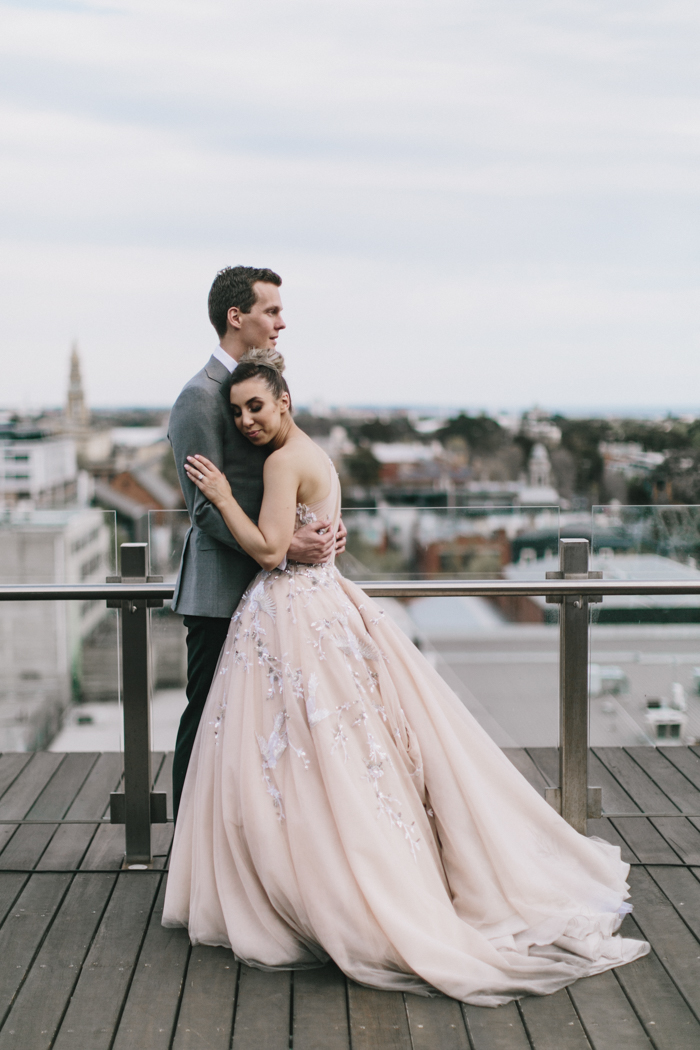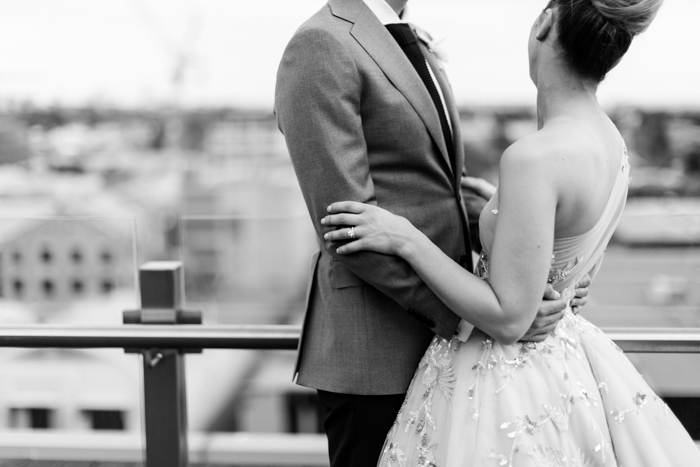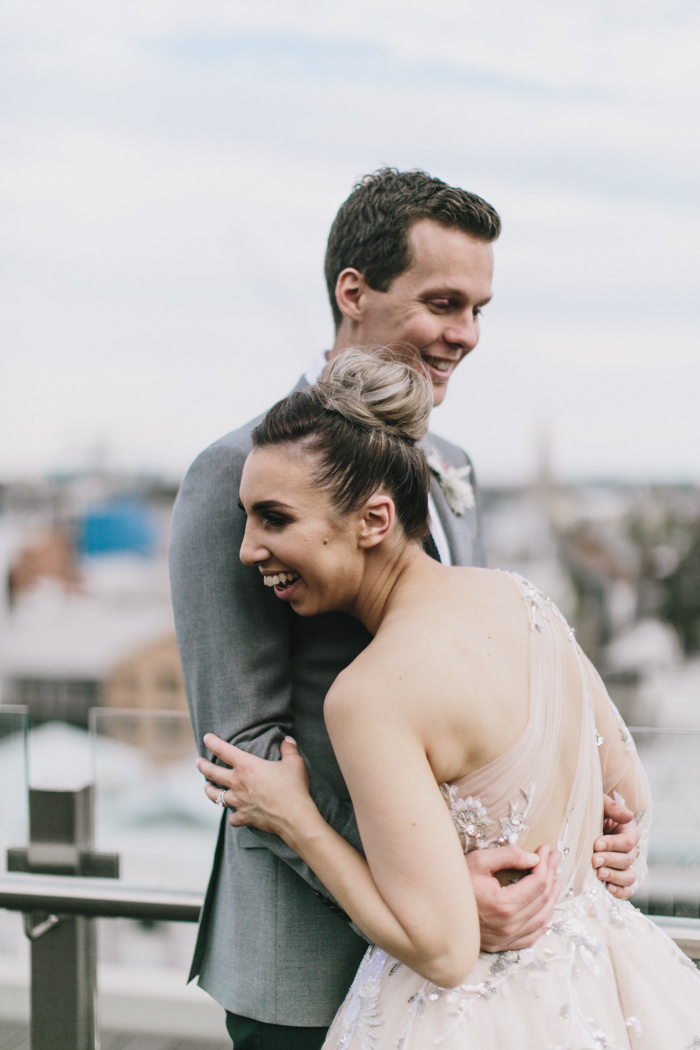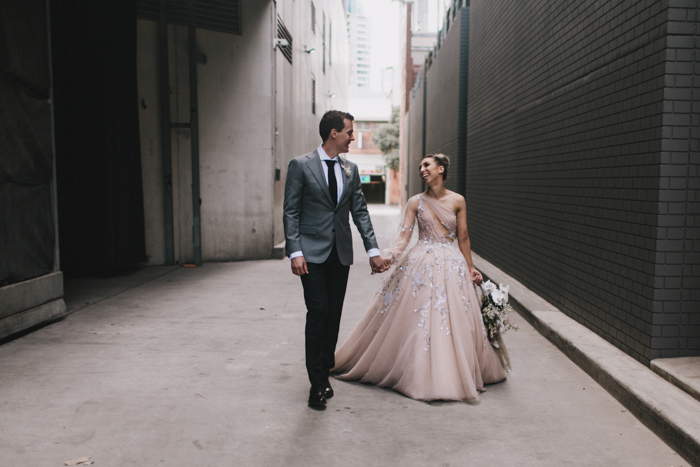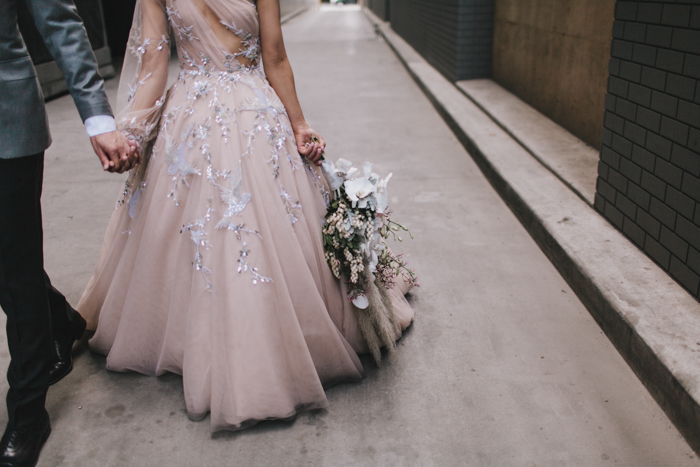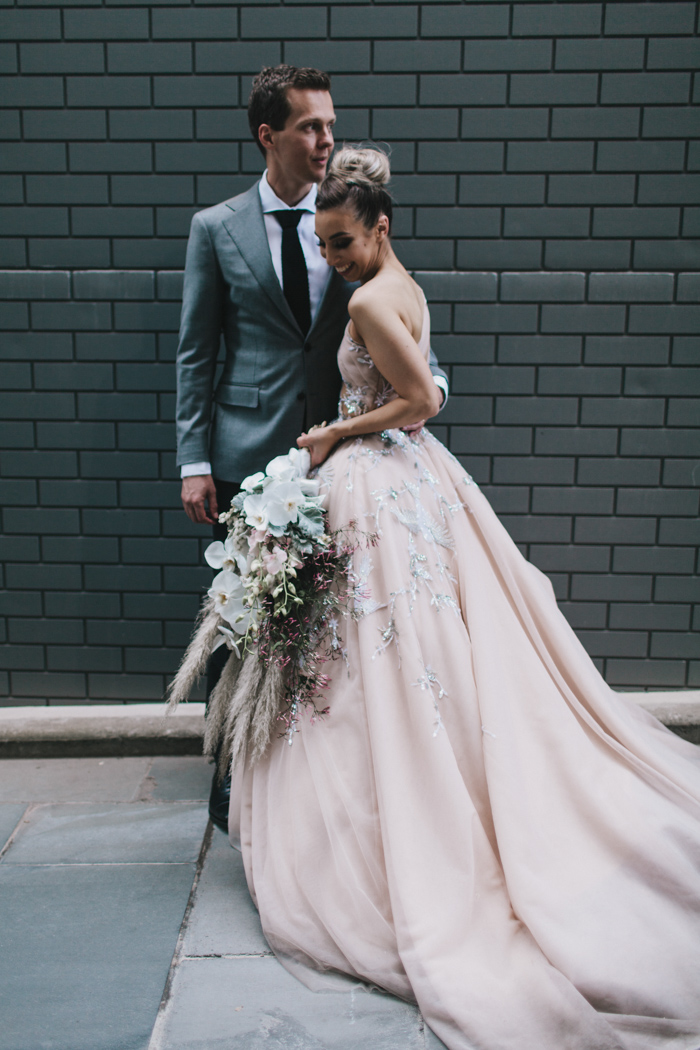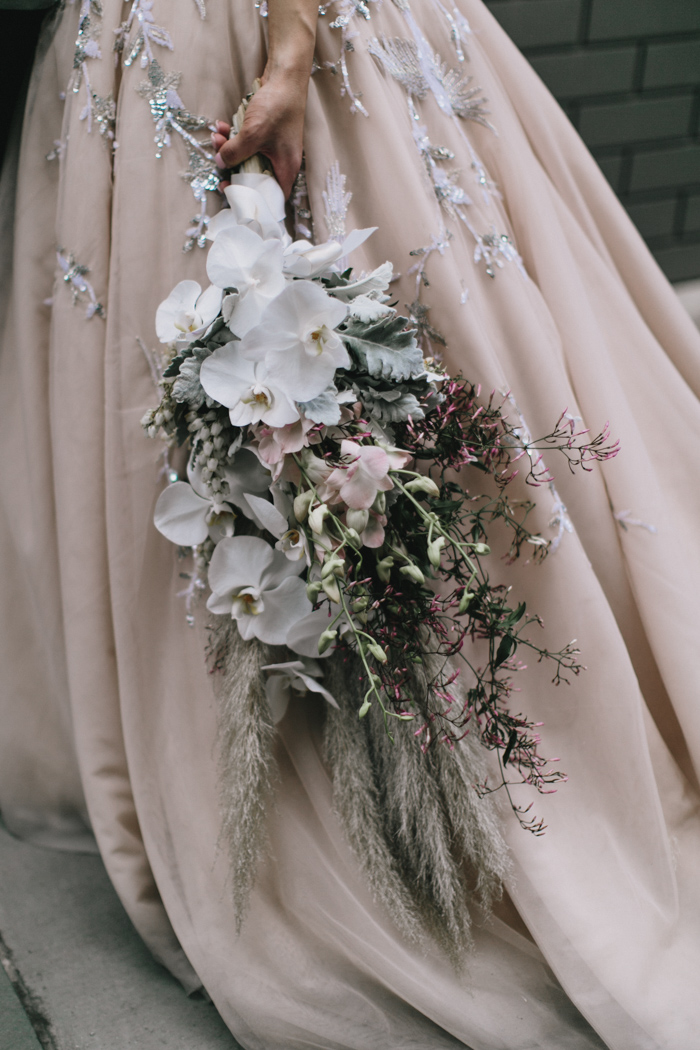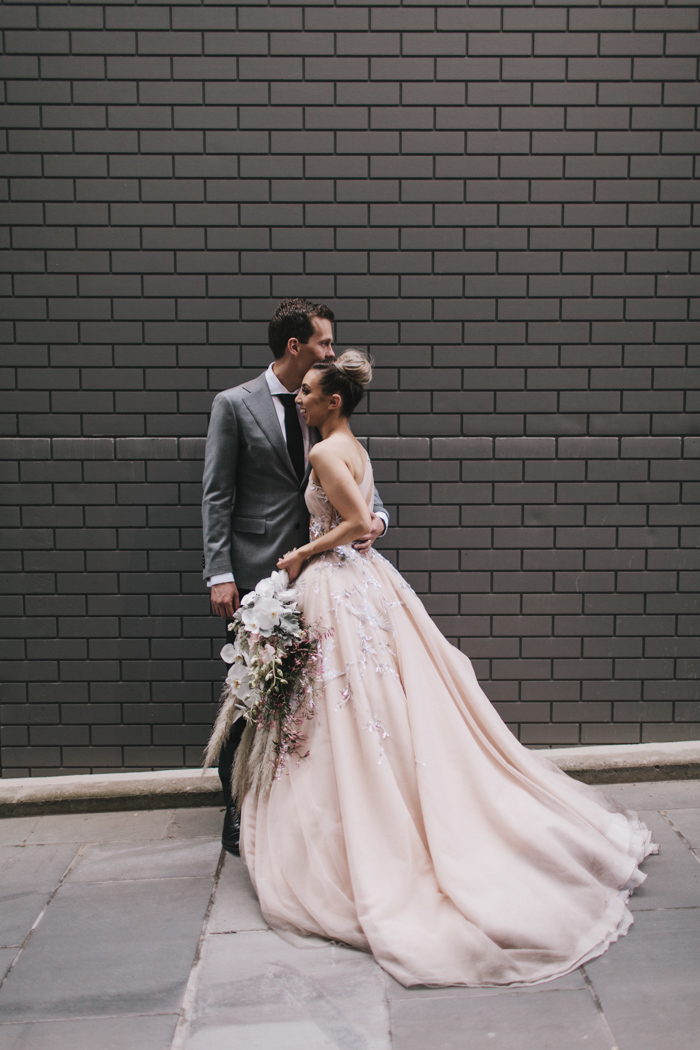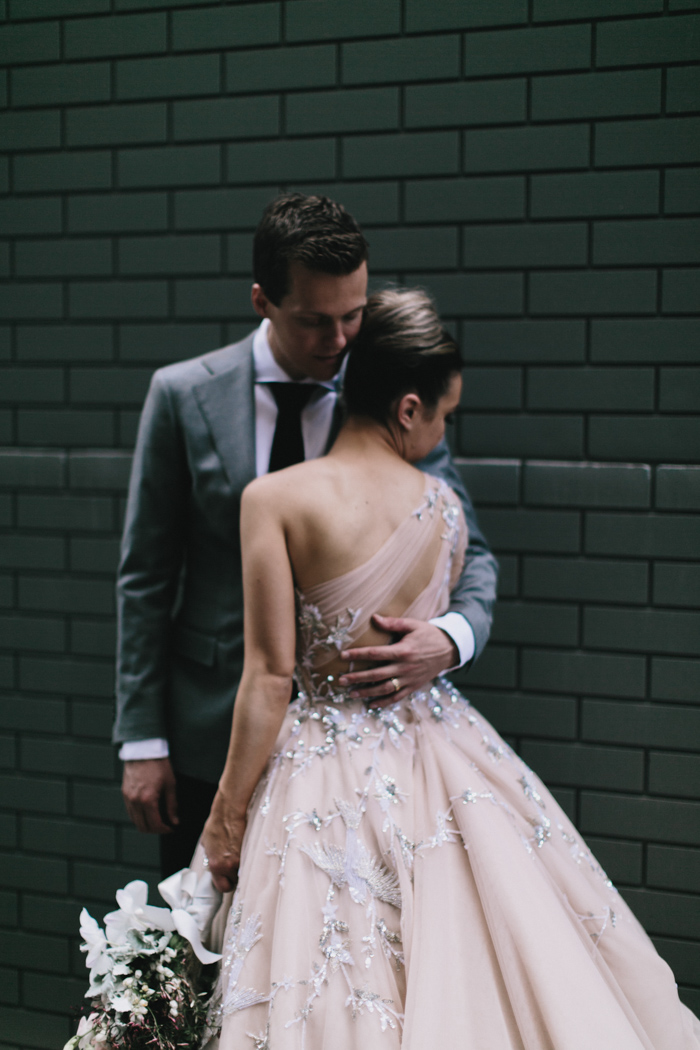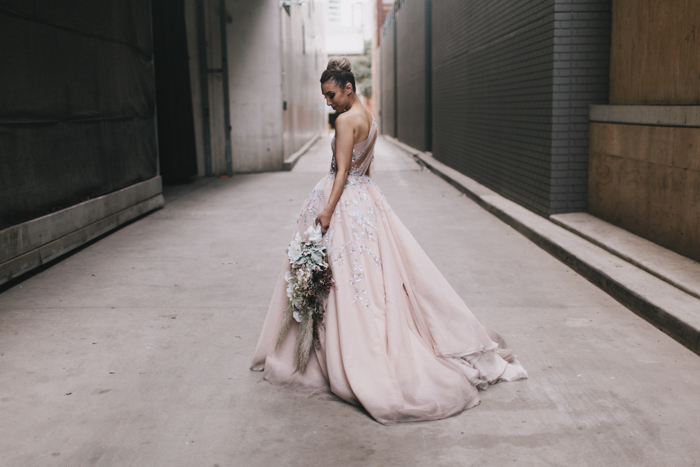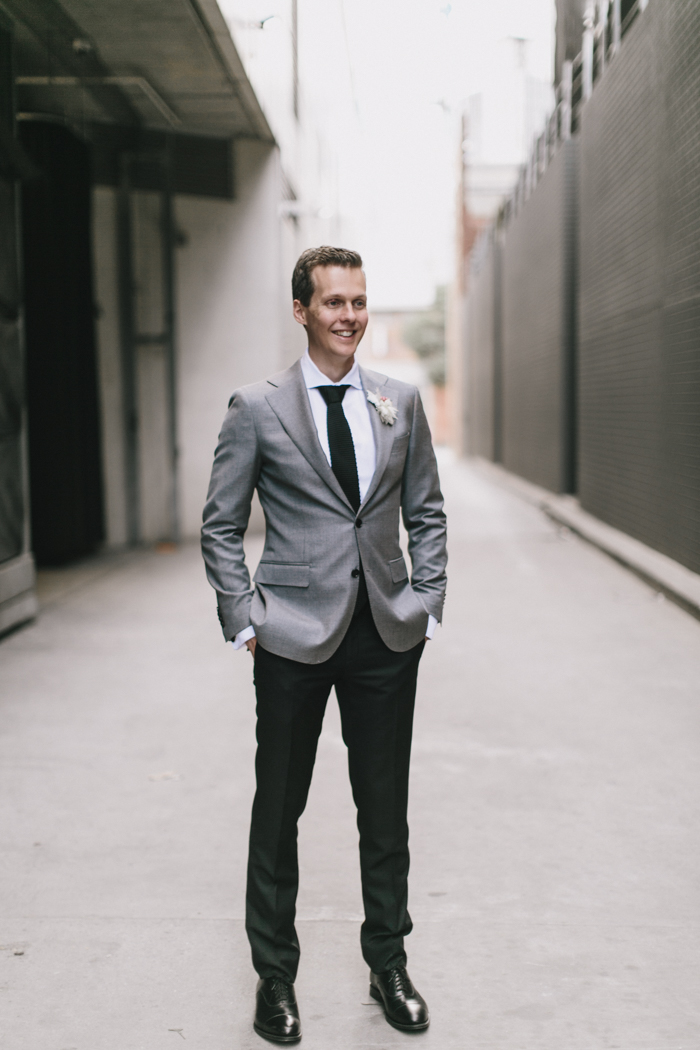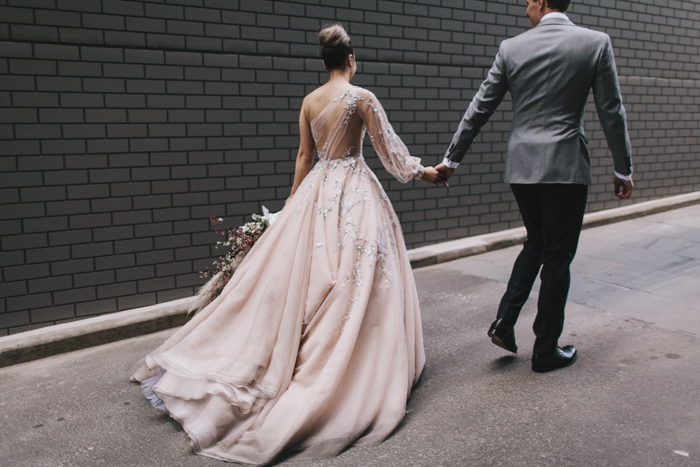 It's hard for us to pin down one particular moment as the whole day to us was amazing. But for me (Lisa) if I had to choose a moment it would be my dad and Tom's dad's speeches. My dad (Lisa's Dad) in particular isn't a public speaker and didn't have anything prepared but went up and spoke generally from his heart with really was a touching moment for me. Tom's Dad's speech was hilarious but was him to a tee and wouldn't expect anything else from him.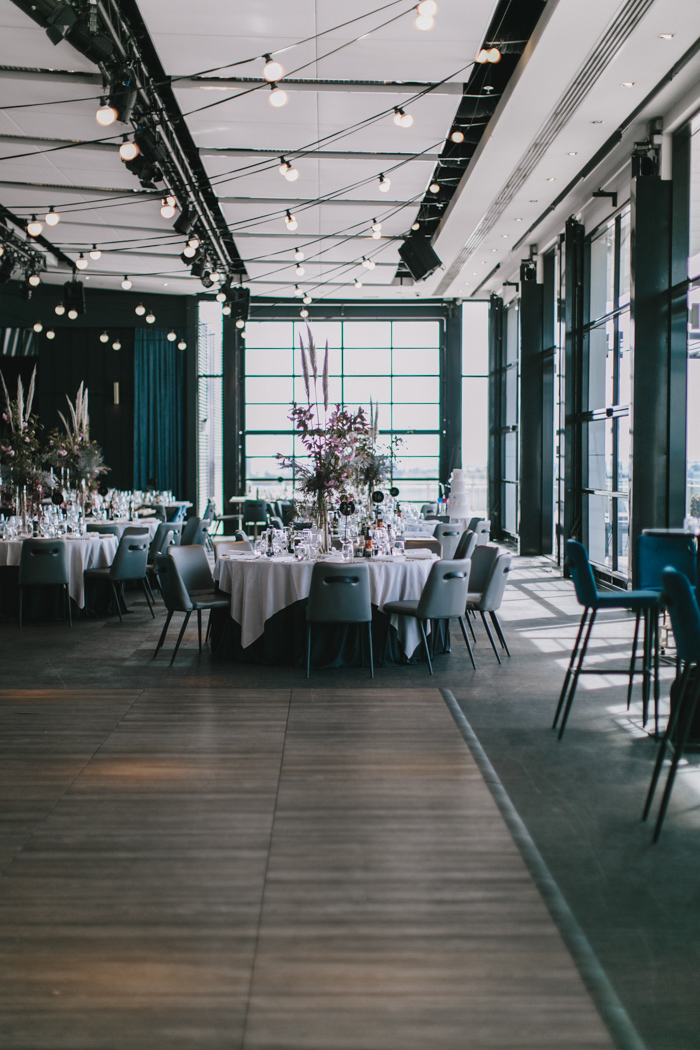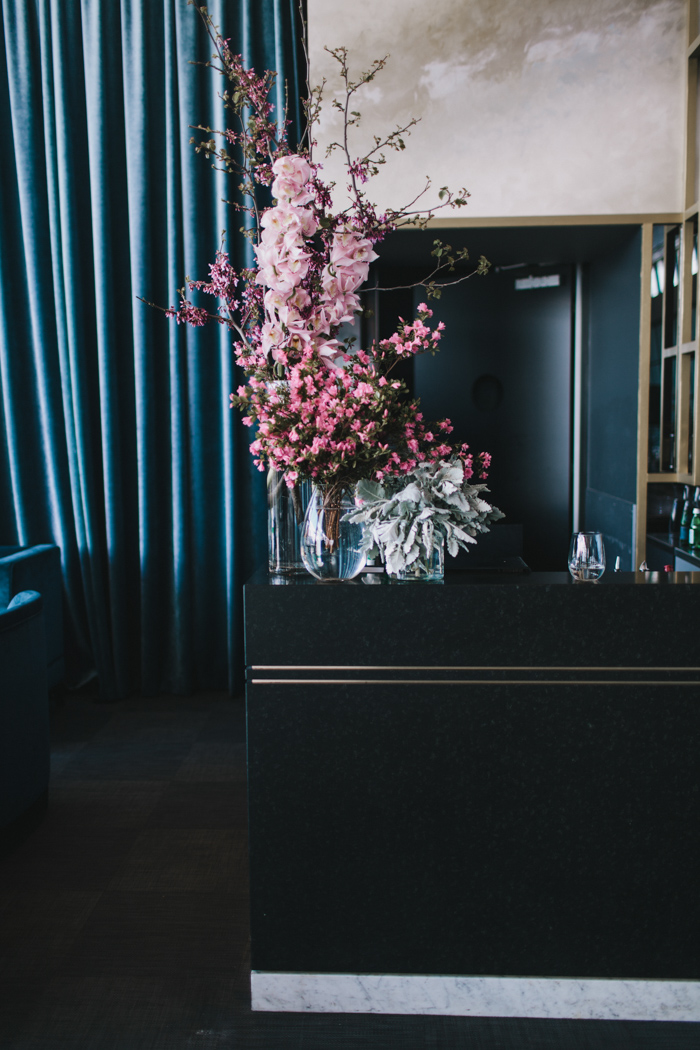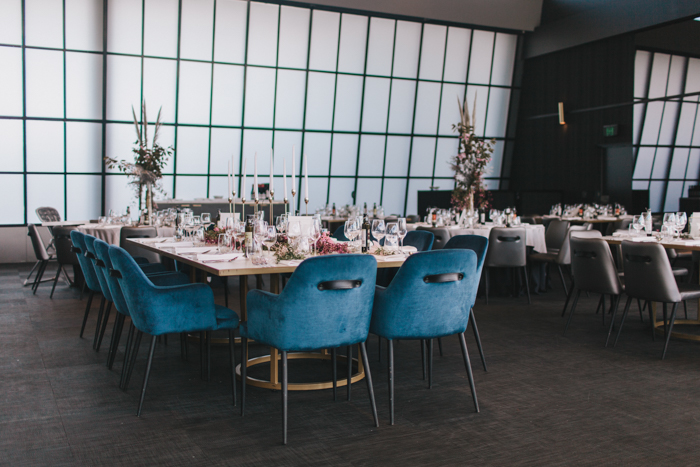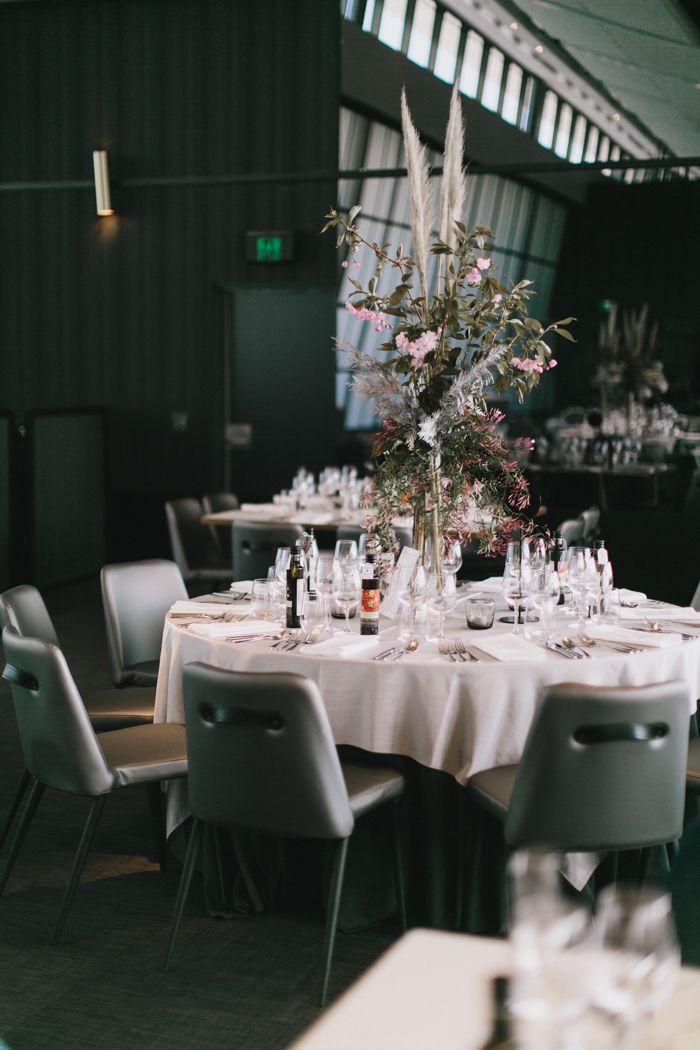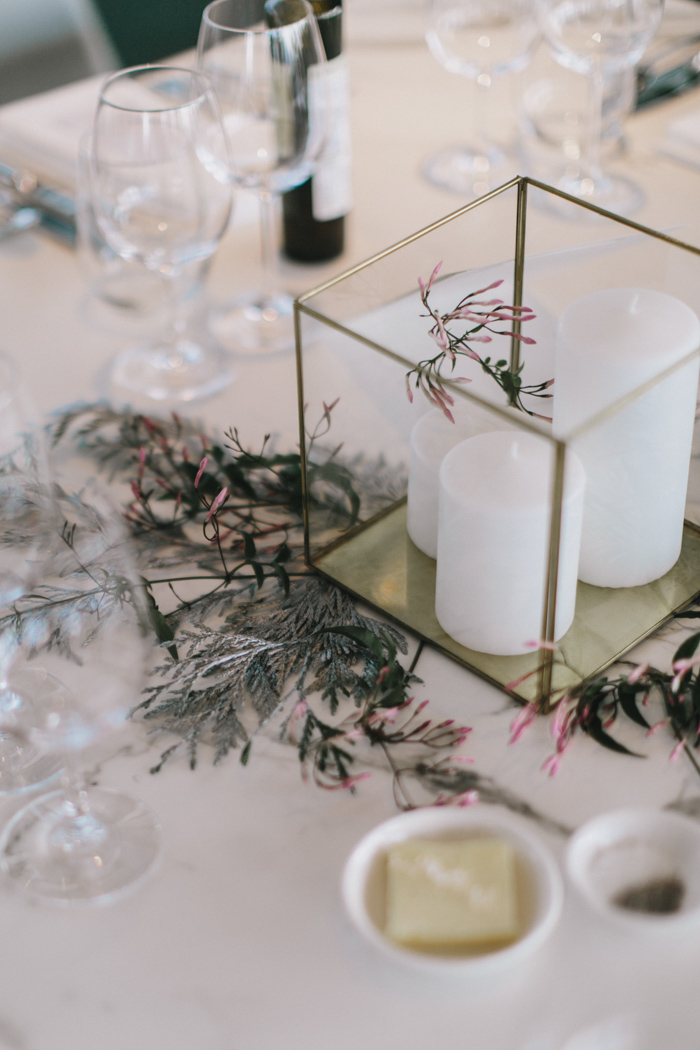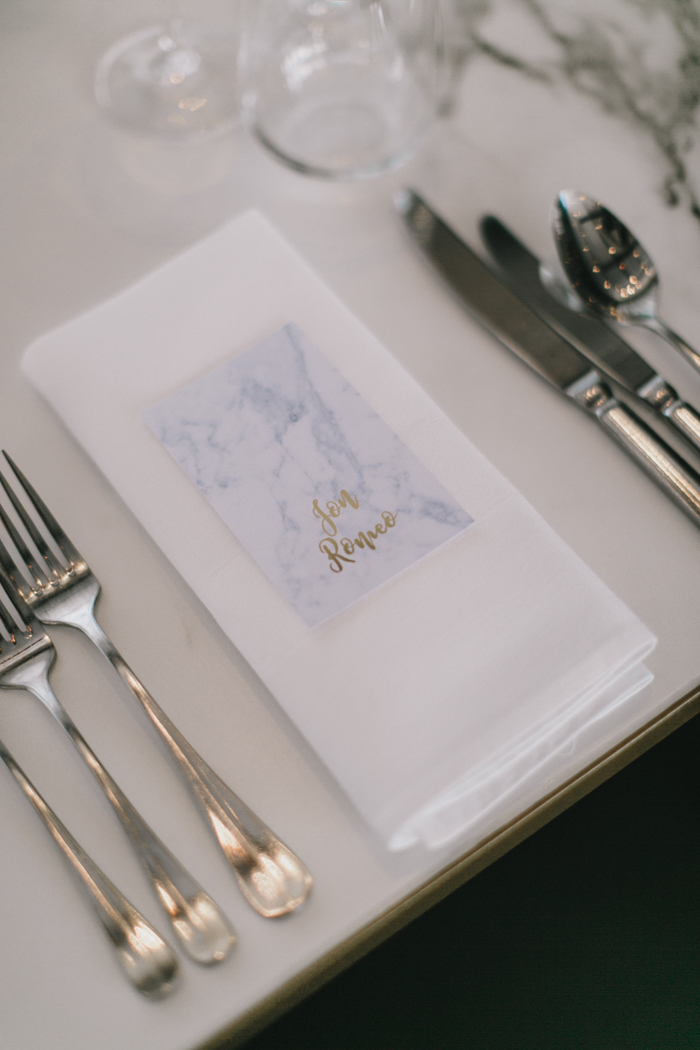 I (Lisa) grew up in a country town called Robinvale where there is a lot of local produce so we really wanted to give our guests a little piece of Robinvale. We opted to give our guests a bottle of salad dressing from the Robinvale Estate as we knew it was something they could use and enjoy.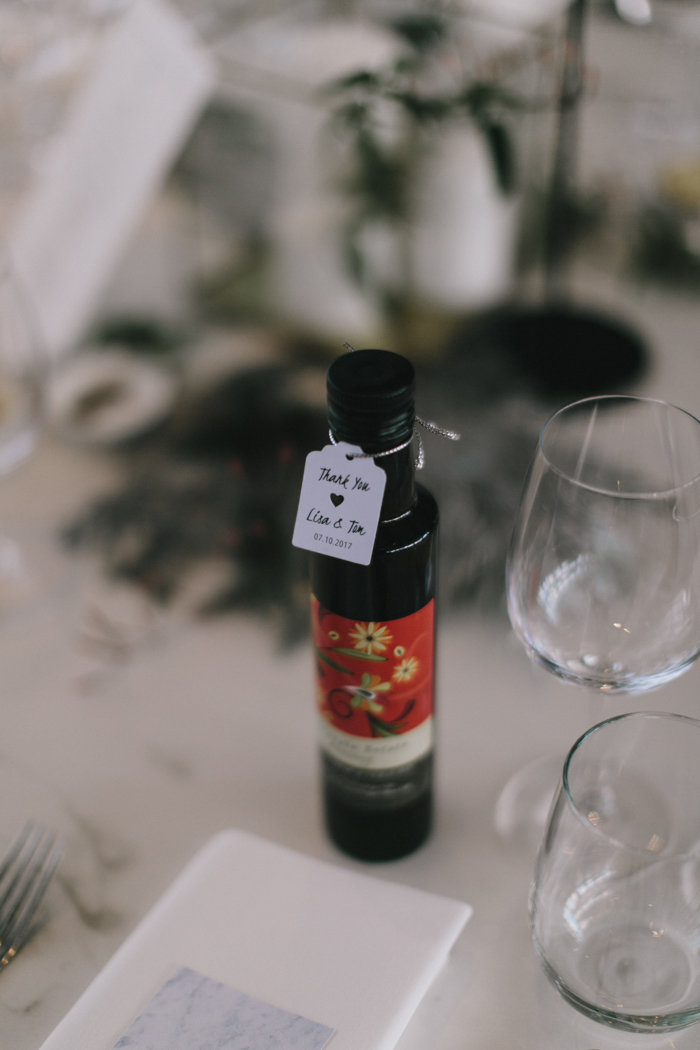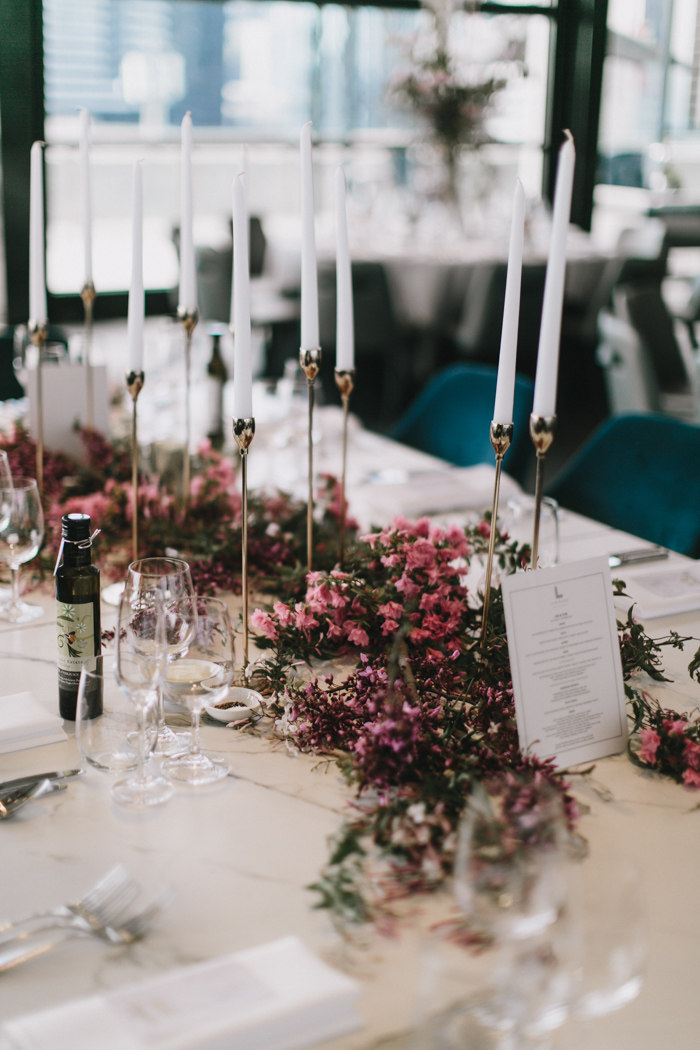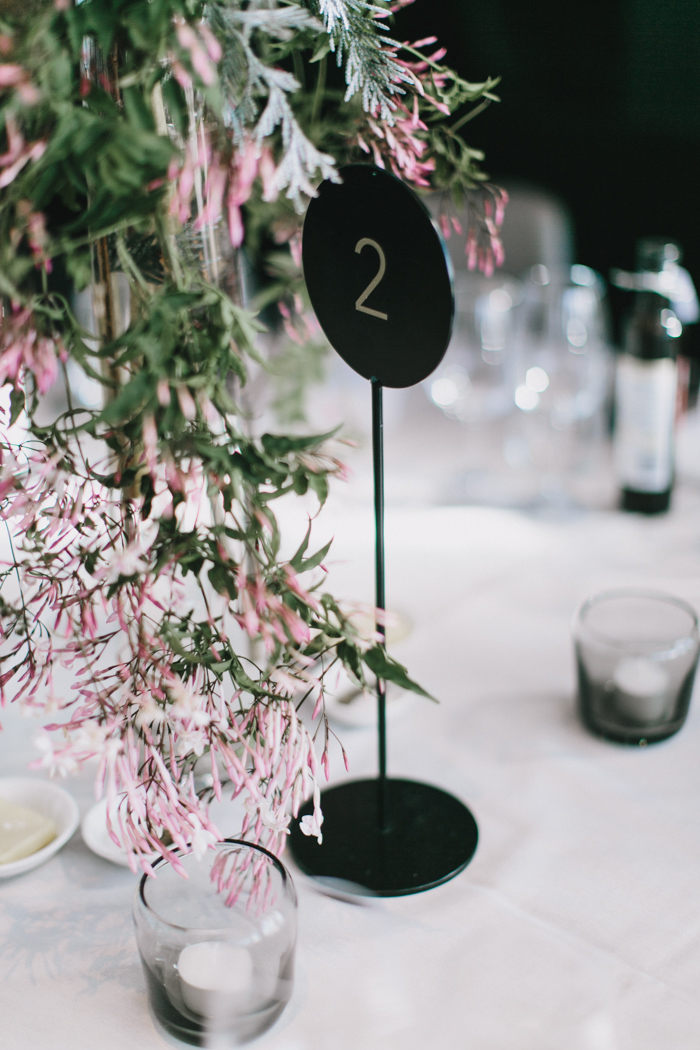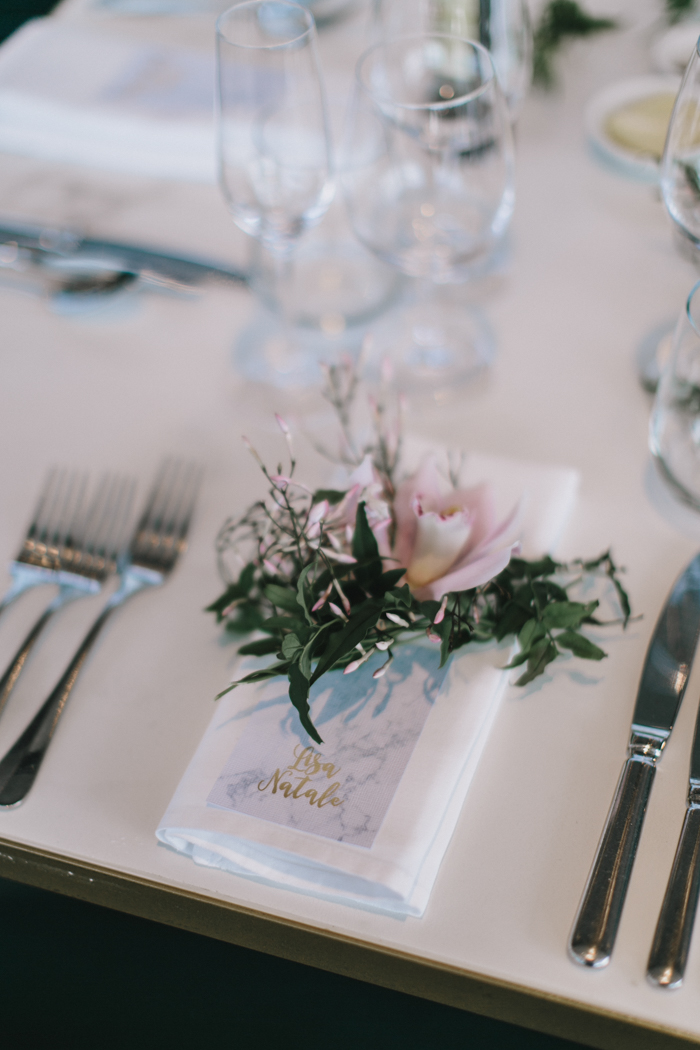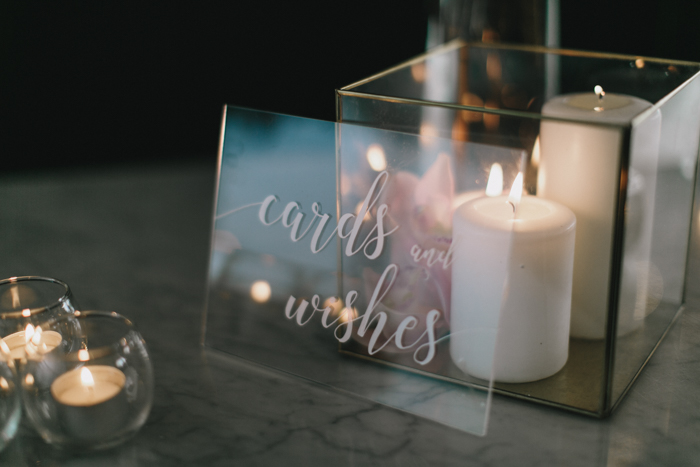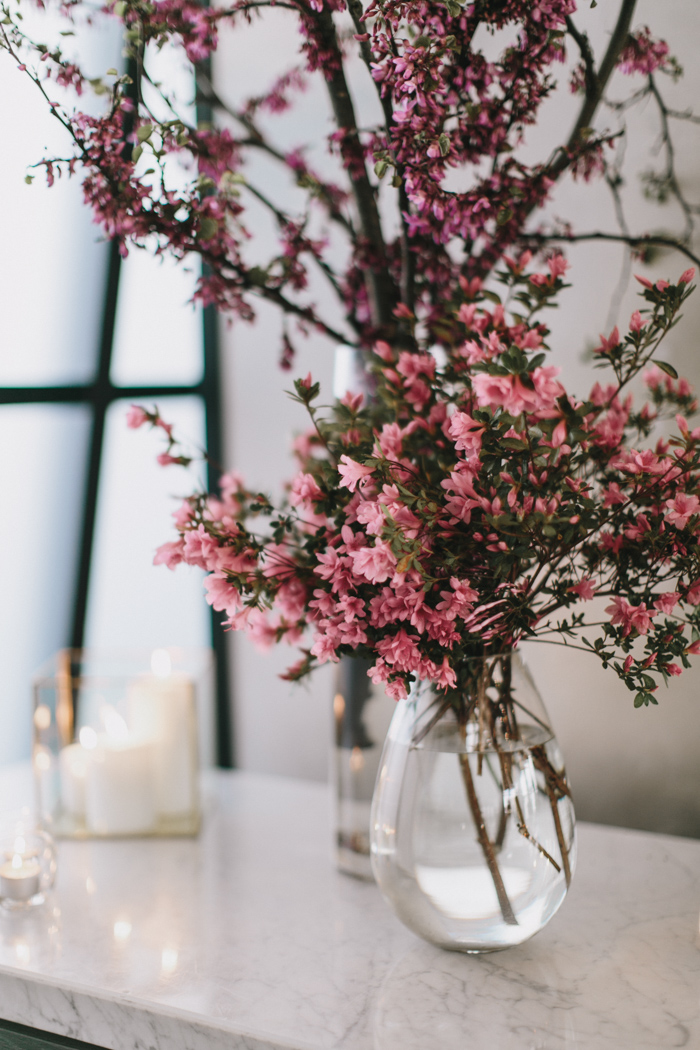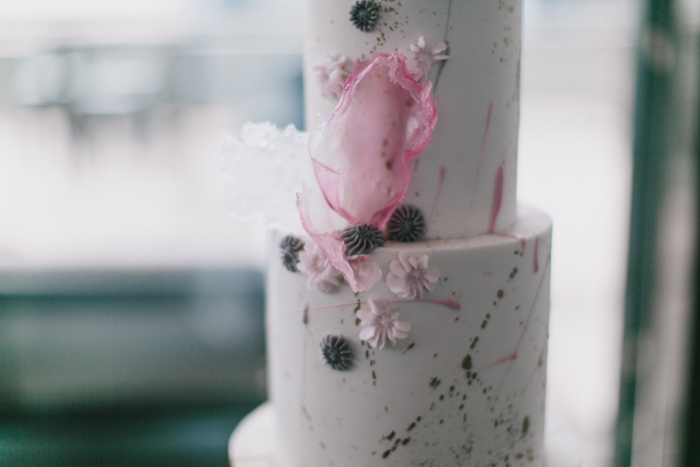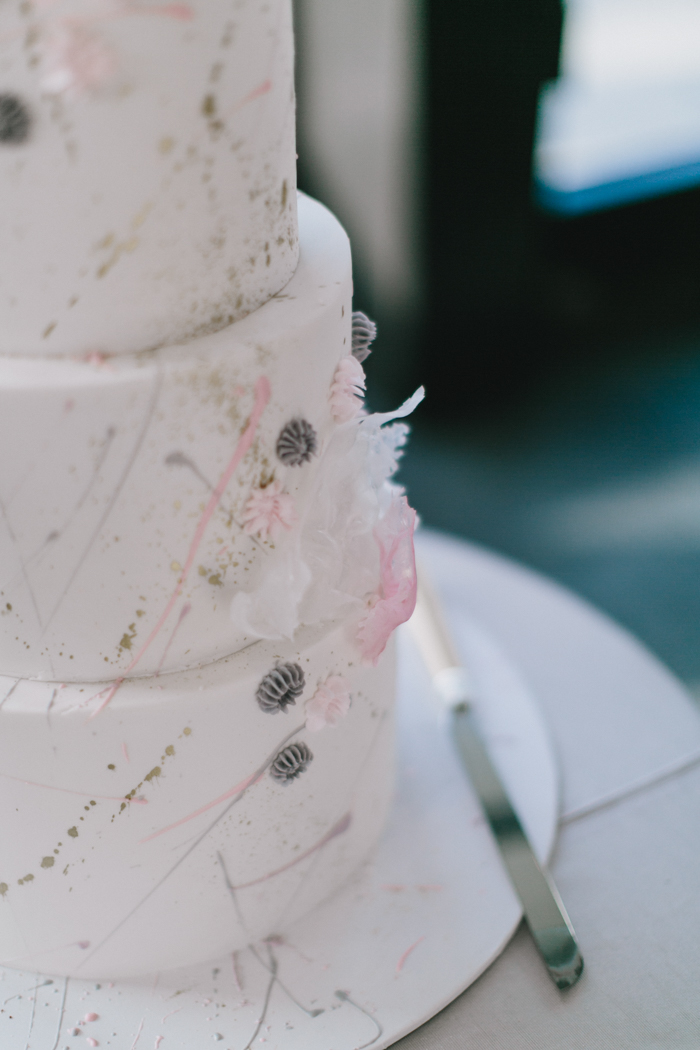 Congratulations to Lisa and Tom, and a big thanks to Elk & Willow for sharing this beautiful wedding at Luminare Melbourne wedding with Junebug! If whimsical wedding vibes are your thing, then you have to see this whimsically Bohemian Ibiza Wedding at Los Enamorados!