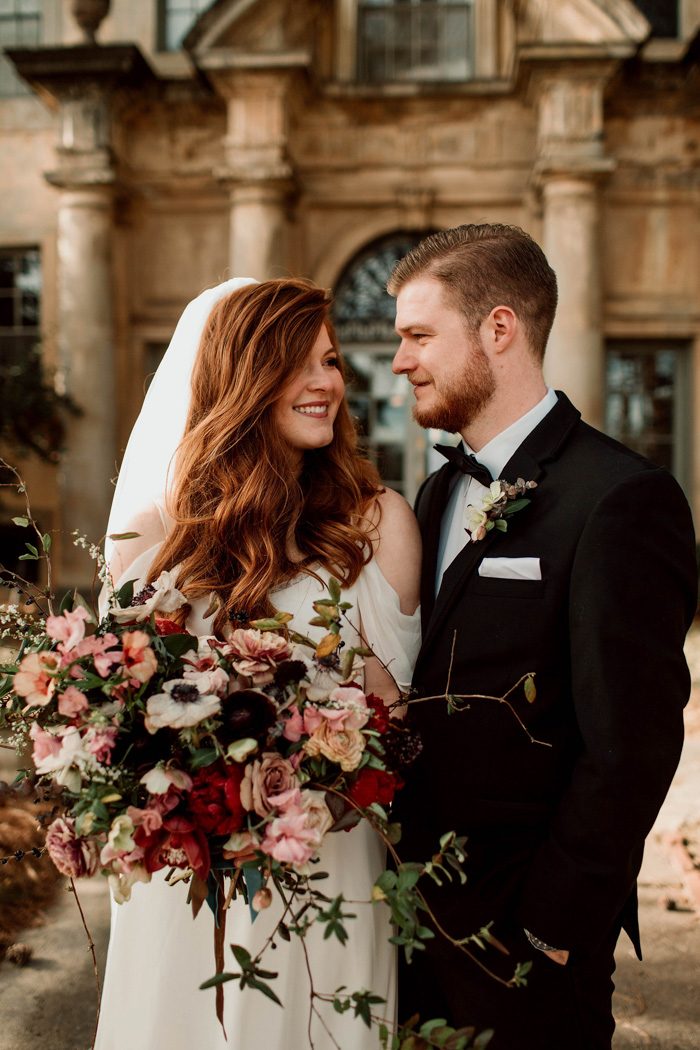 Rachel and Will's wedding at Ansley Golf Club in Atlanta proves, once again, that winter is the ideal season for a glamorous wedding! Rachel combined her ethereal cold-shoulder wedding dress from The Sentimentalist with voluminous waves, natural makeup, and a vibrant free-form bouquet created by Amy Osaba Design for a look that was as sophisticated as it was flawless. We also love that she added an emerald green faux fur coat to complement the bridesmaids' velvet dresses as the chilly winter air set in and that Will chose classic black tuxedos for him and his guys to continue with the sophisticated vibe. Brandi Sisson Photography was on hand to capture every romantic moment throughout the day, from the swoon-worthy portrait session to the intimate ceremony at Cathedral of Christ the King to the reception at Ansley Golf Club.
The Couple:
Rachel and Will
The Wedding:
Cathedral of Christ the King and Ansley Golf Club, Atlanta, Georgia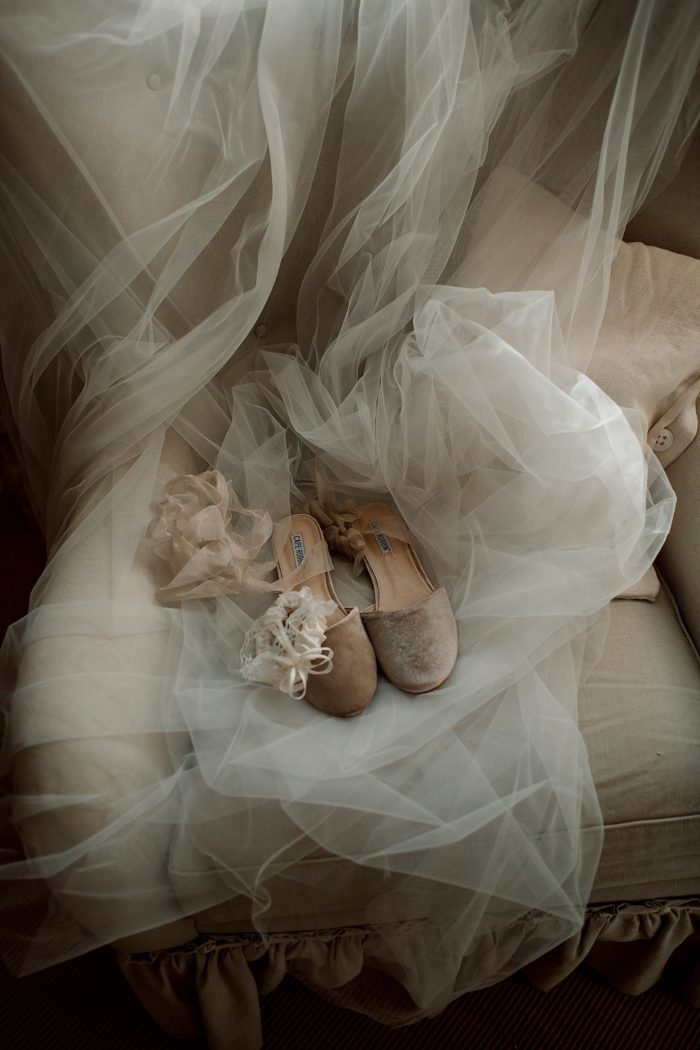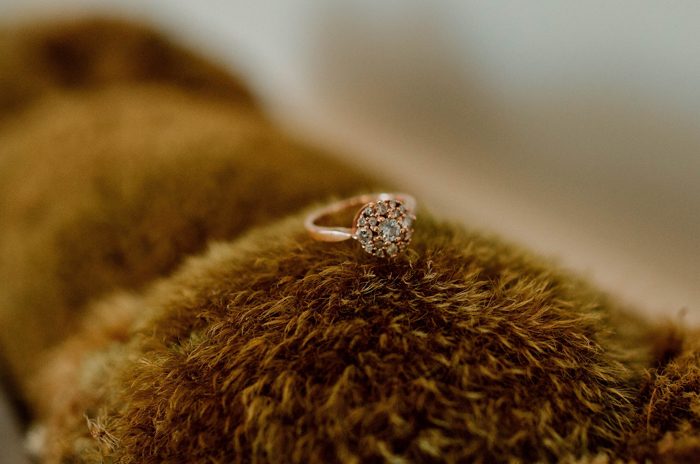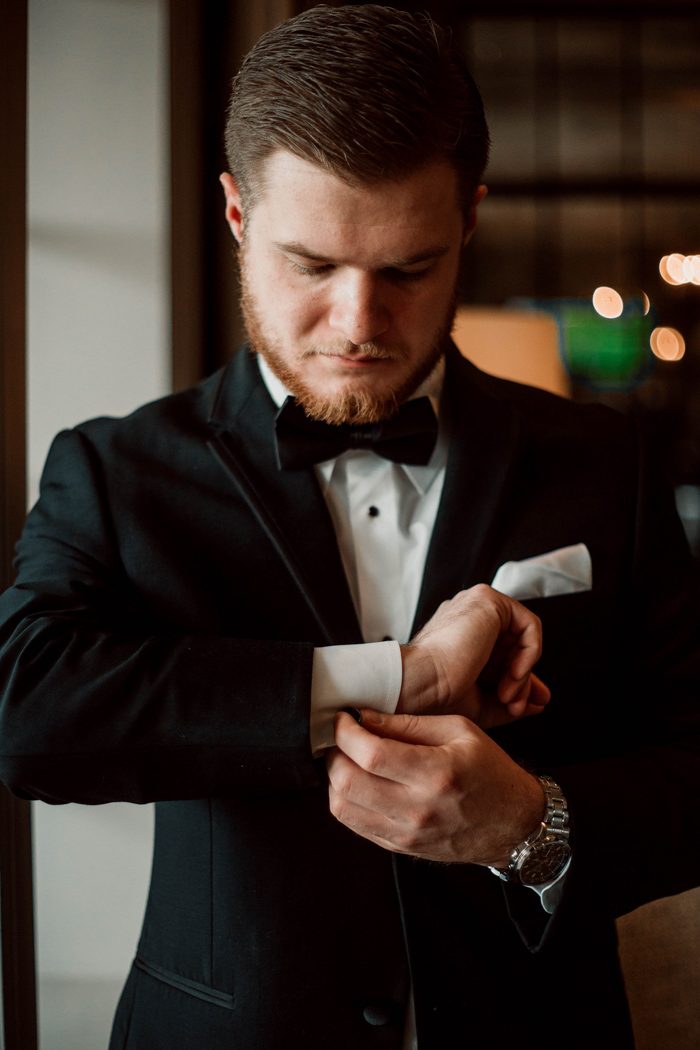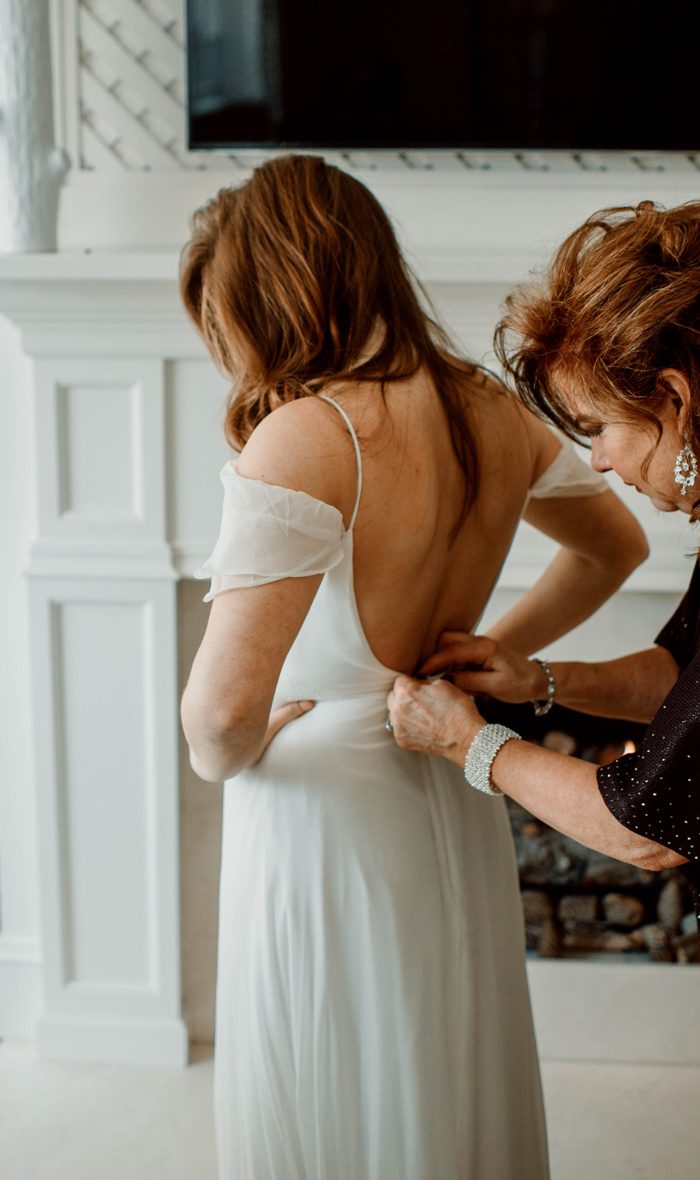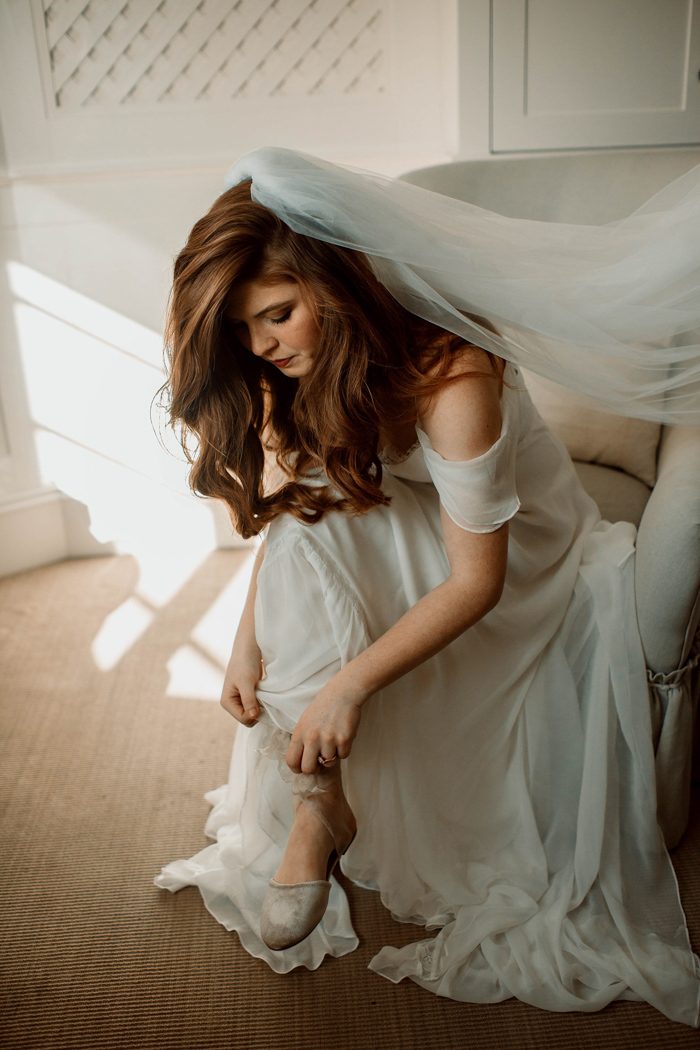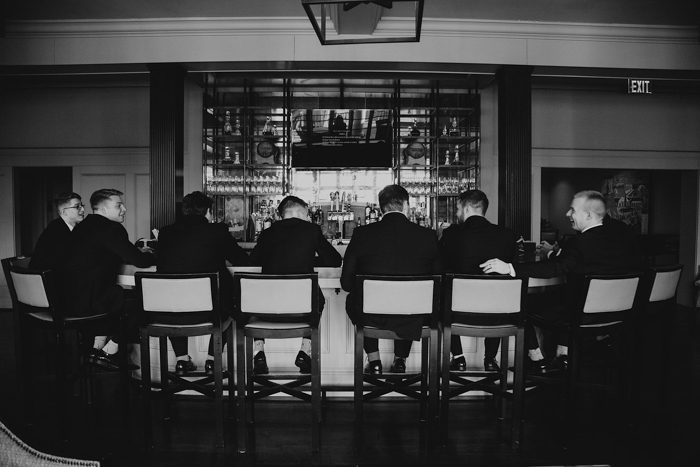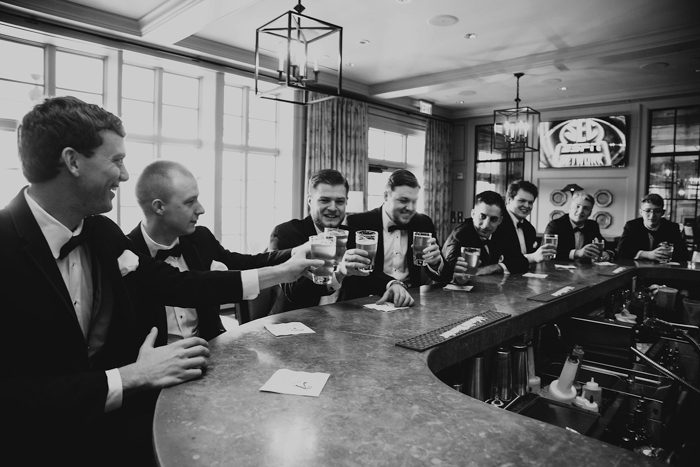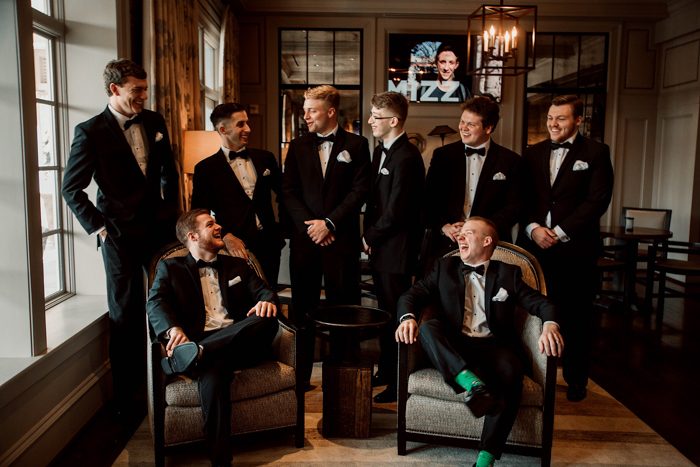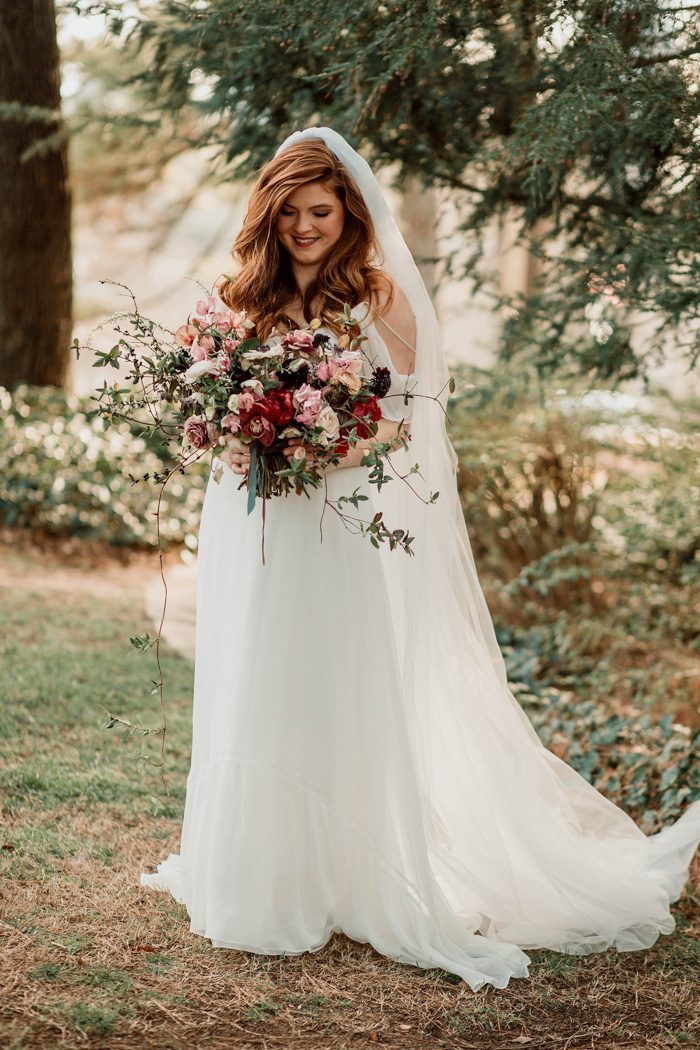 My dress was elegantly simple, and I wanted it that way! I wanted my flowers, hair, and veil to be the things that stood out. I loved my dress because it had individual details that made it so unique, but it was still effortless. My wedding party wore long sleeve, dark green, velvet dresses- which were beautiful! I loved the texture of the velvet in our photos. The way it brought out the colors of the flowers and caught the light in different ways was exactly what I envisioned!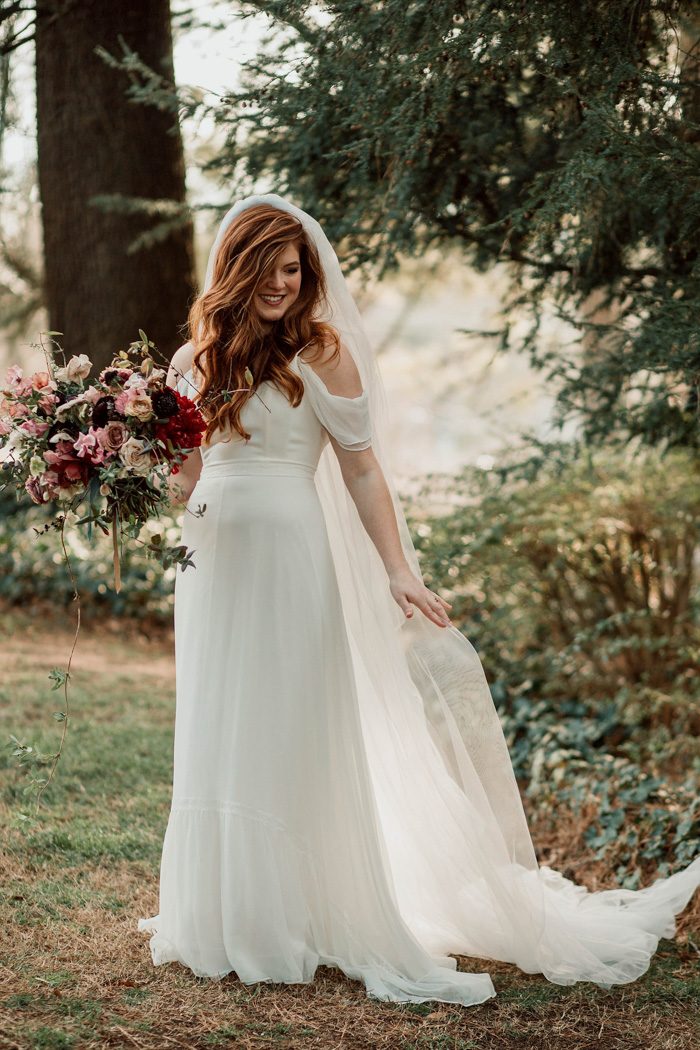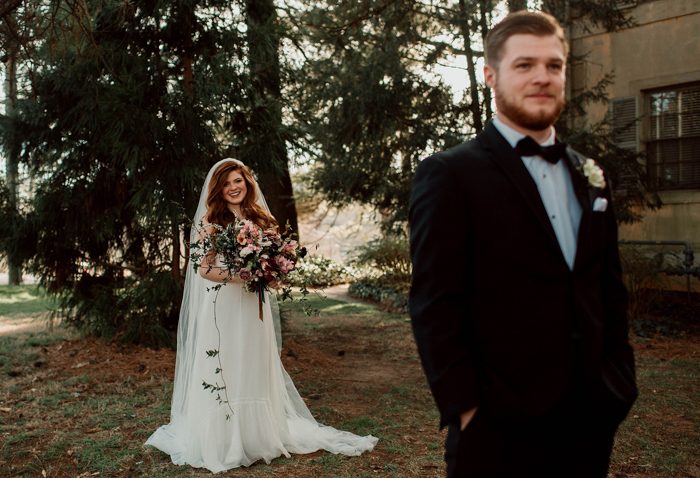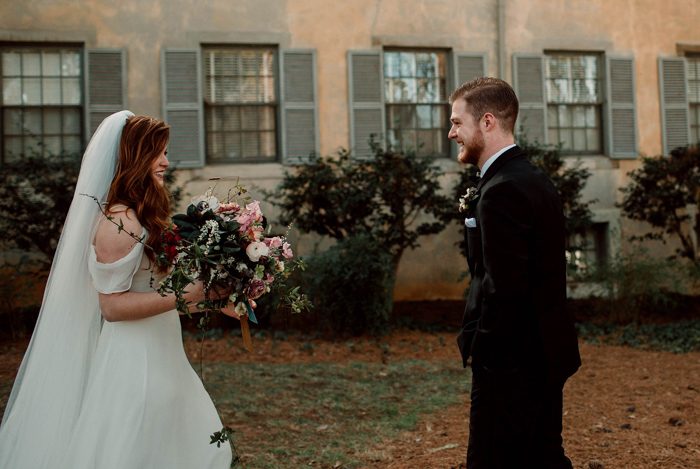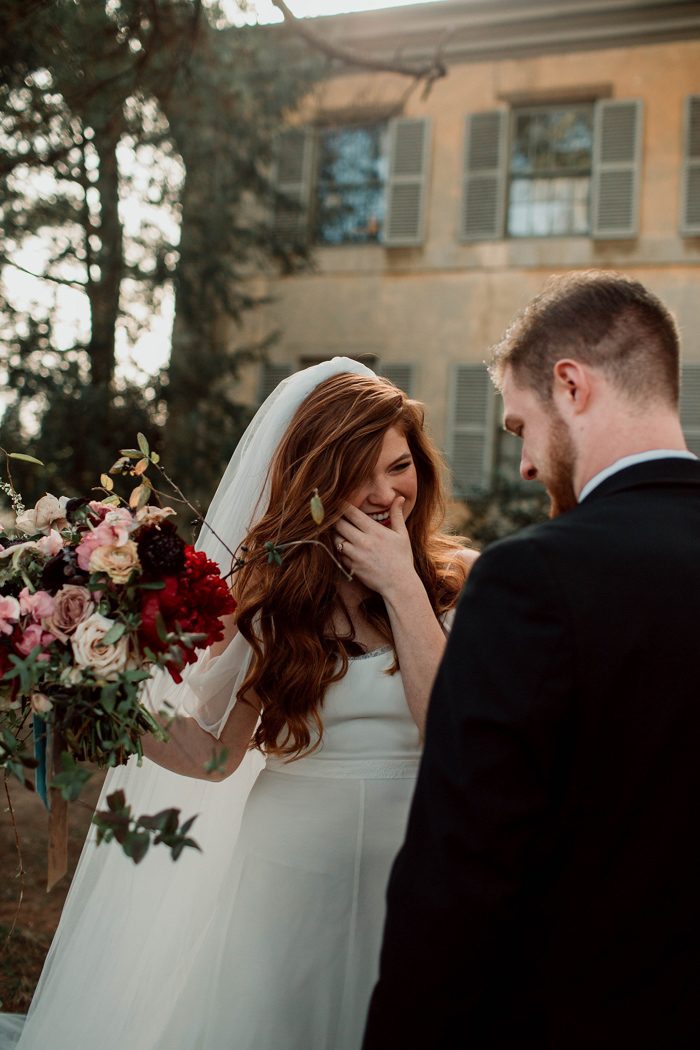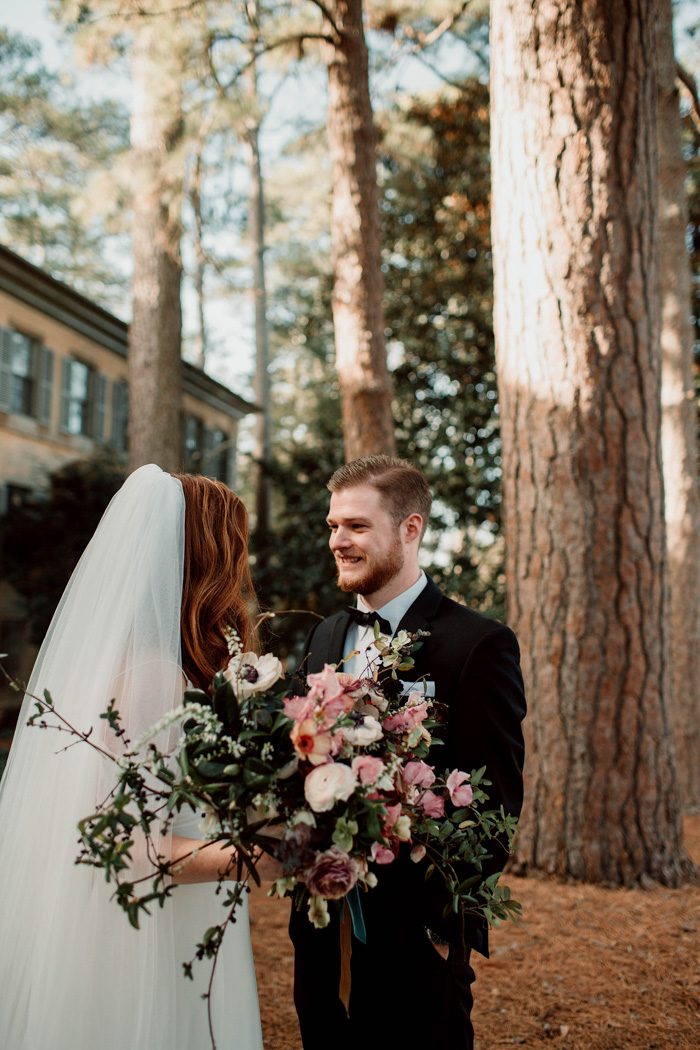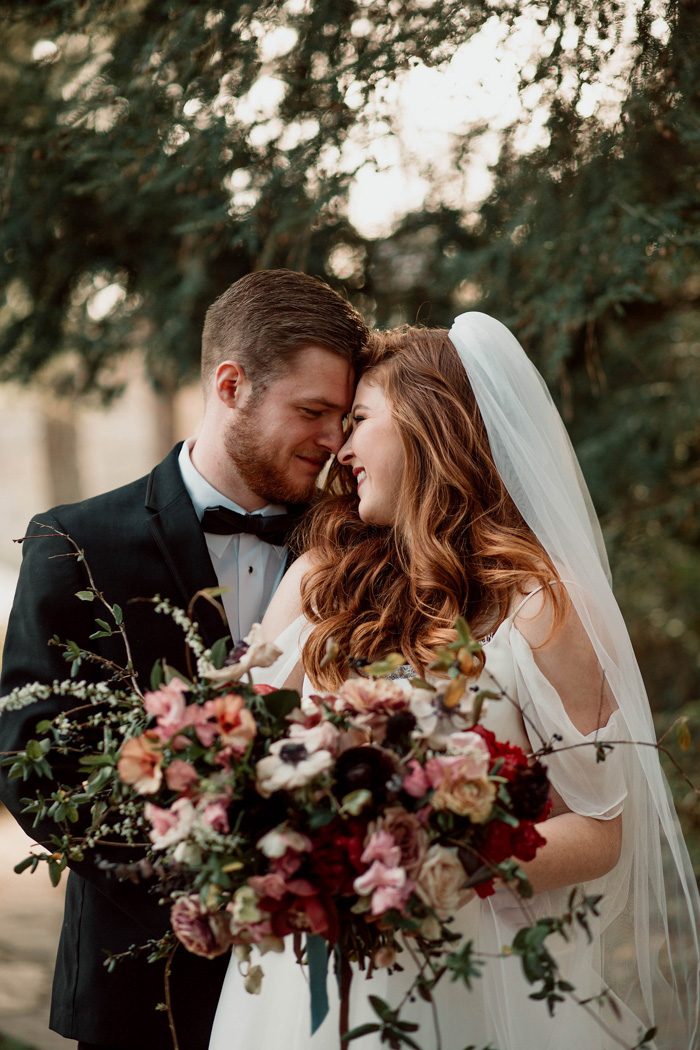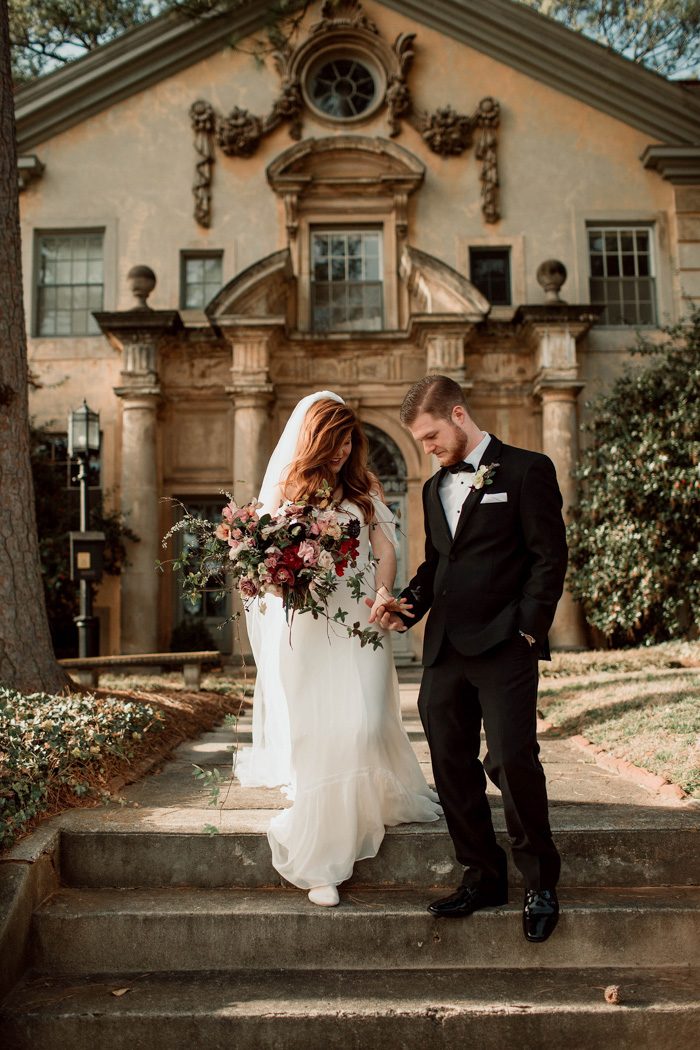 While our wedding was fairly traditional, we wanted it to be unique compared to other traditional weddings. I wanted the vibe/look to be moody, dramatic colors. We wanted the whole night to feel warm, fun, and beautiful. So, we chose deep forest green, dark red and wine, light pinks, and ivory for our color palette. We wanted to do something different and loved the idea of a deep green!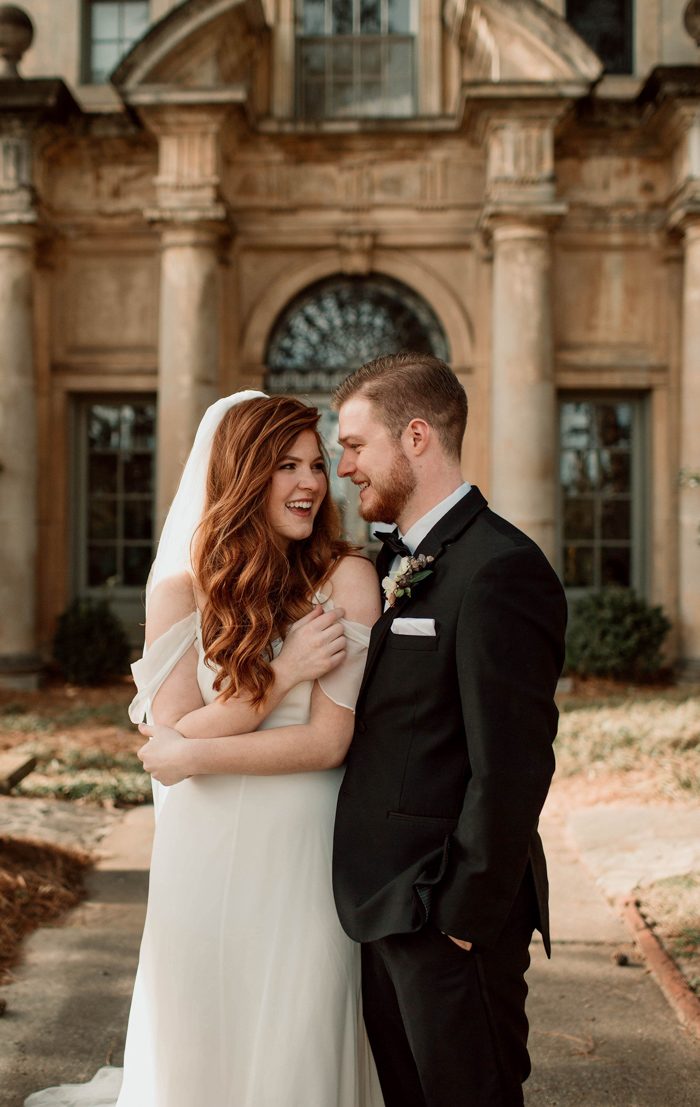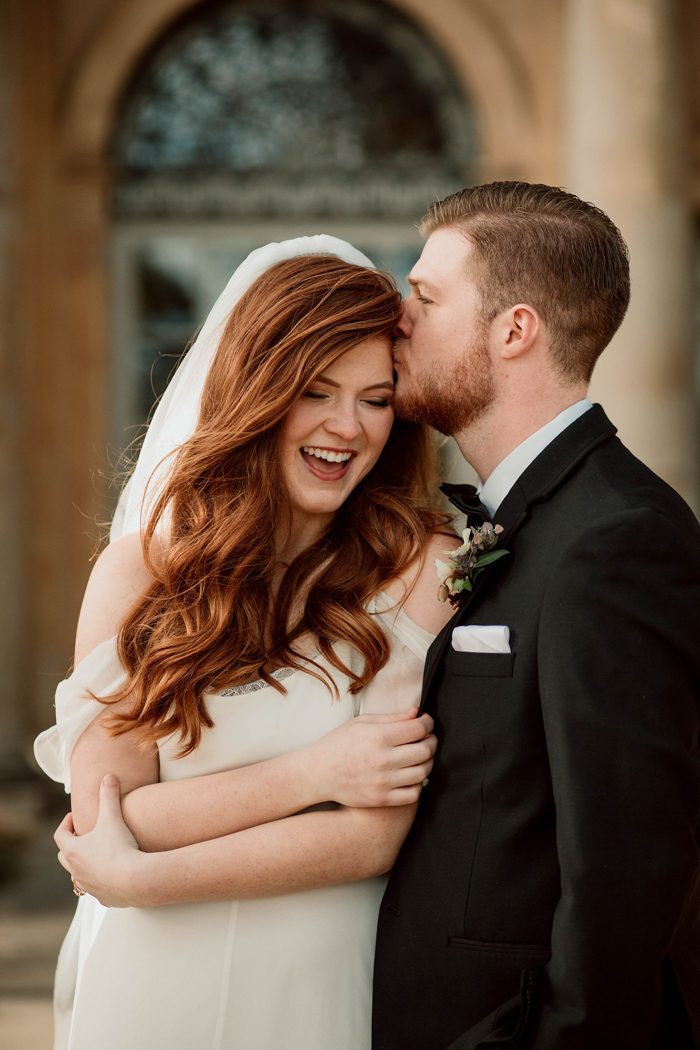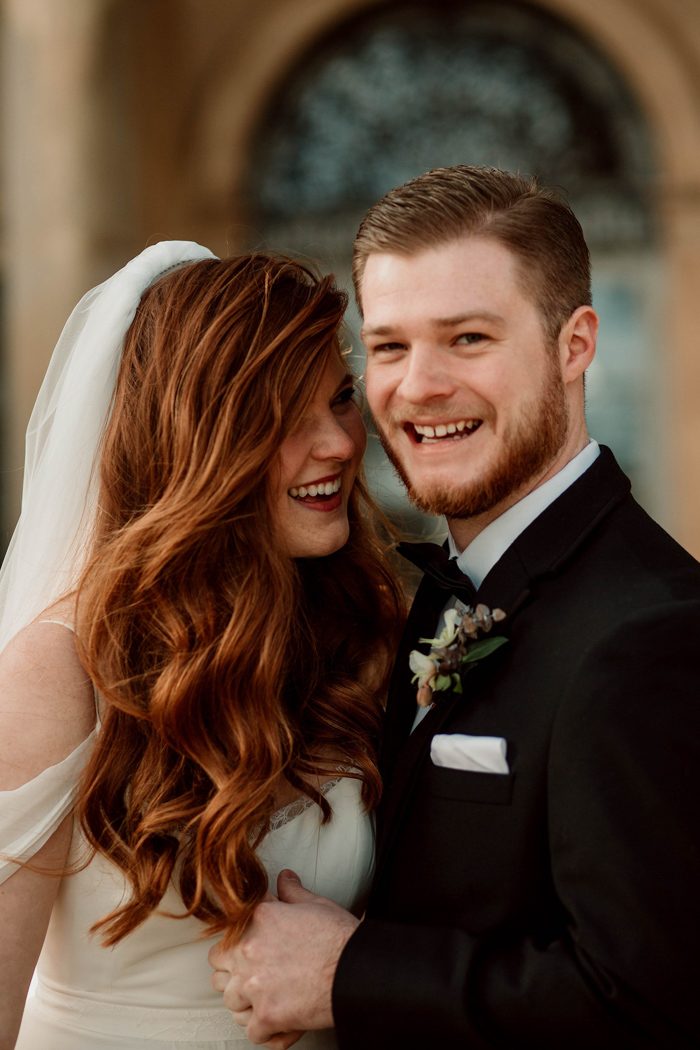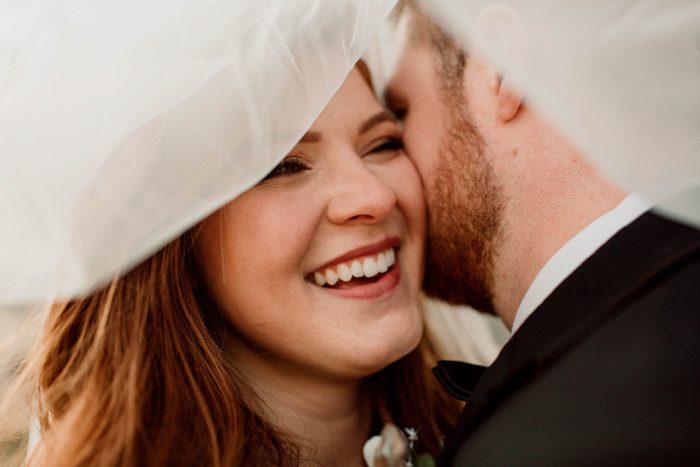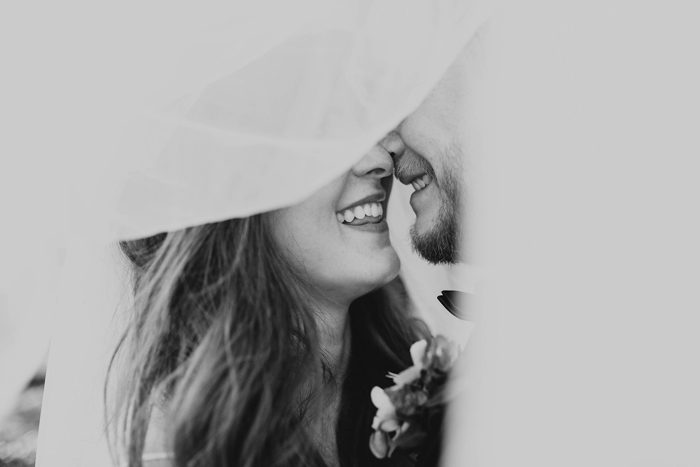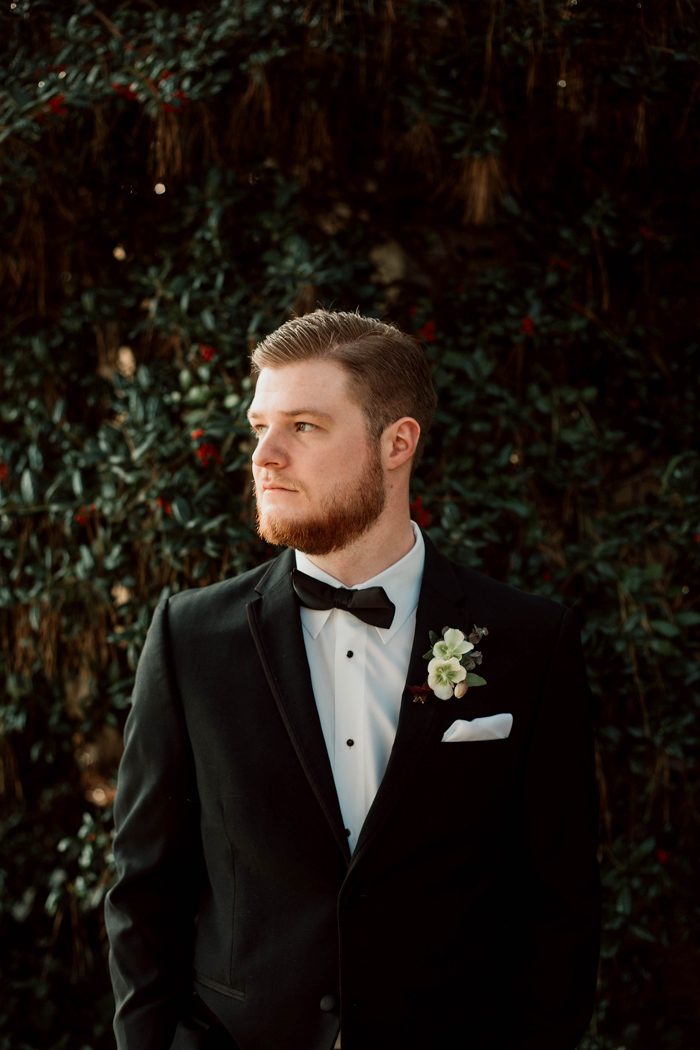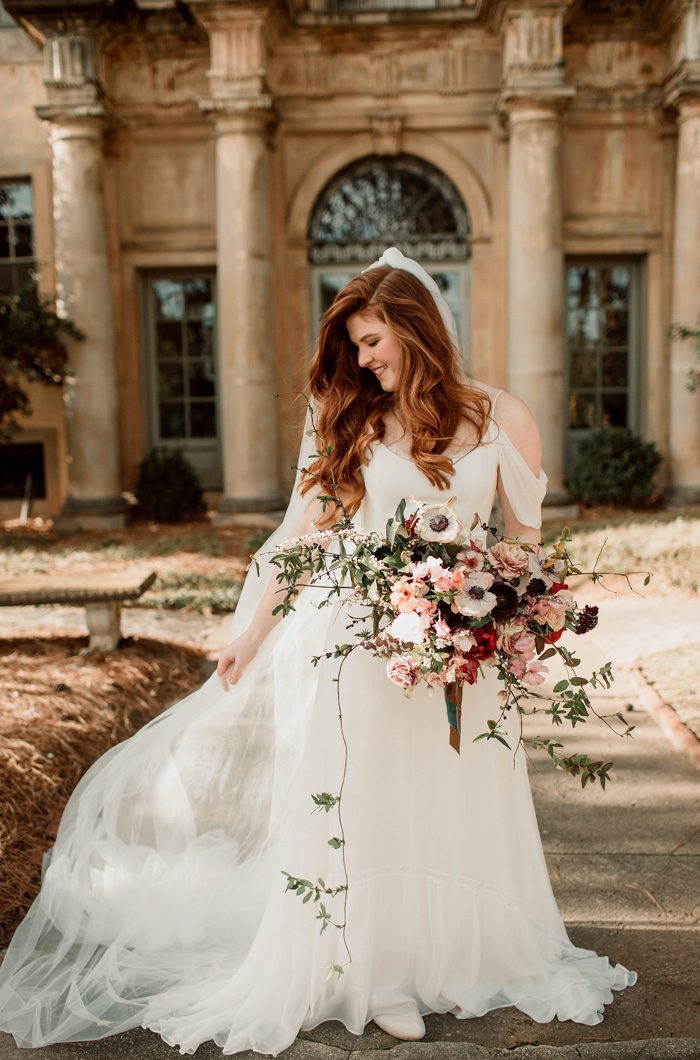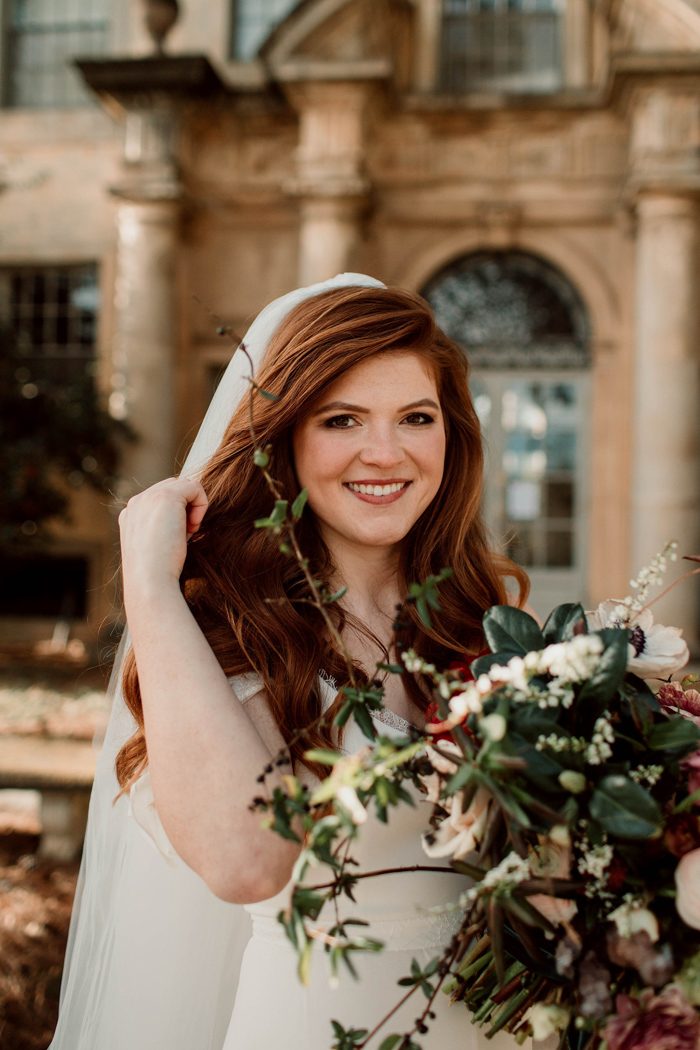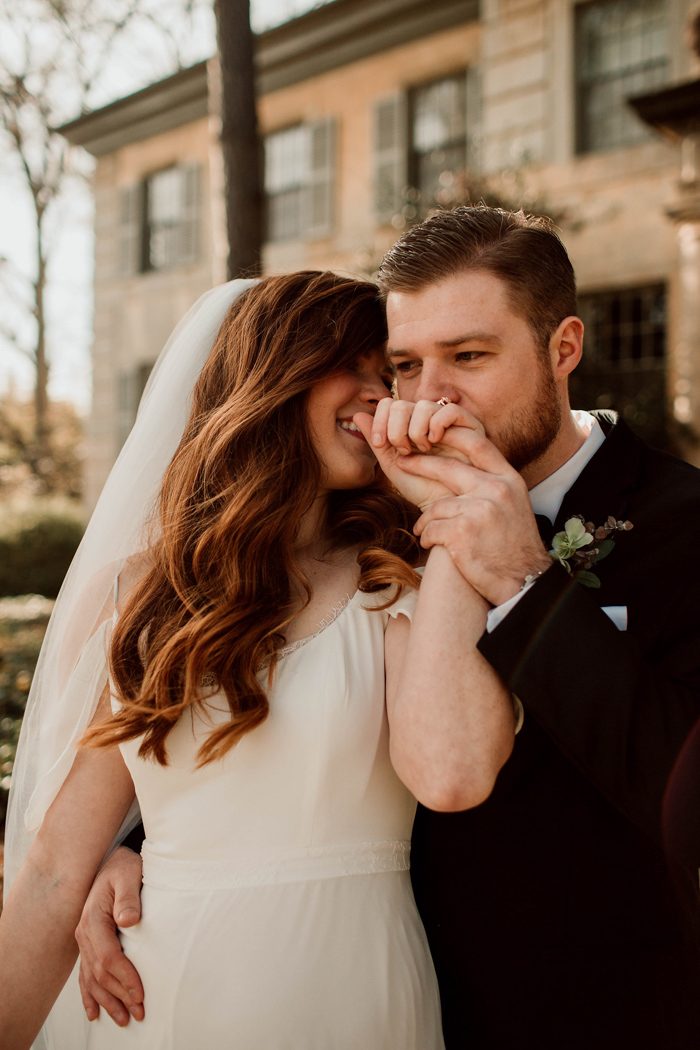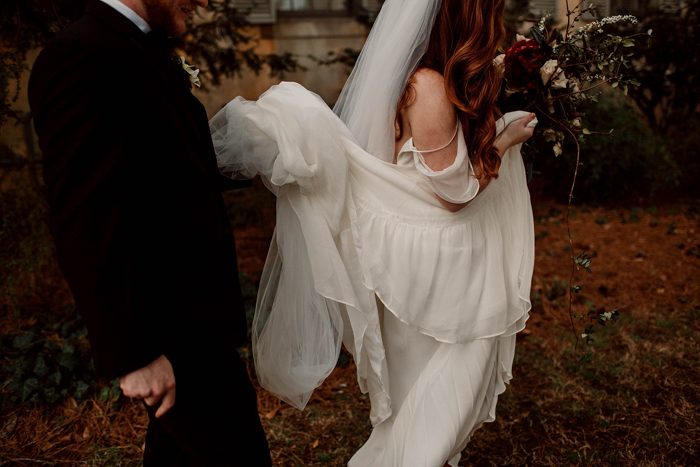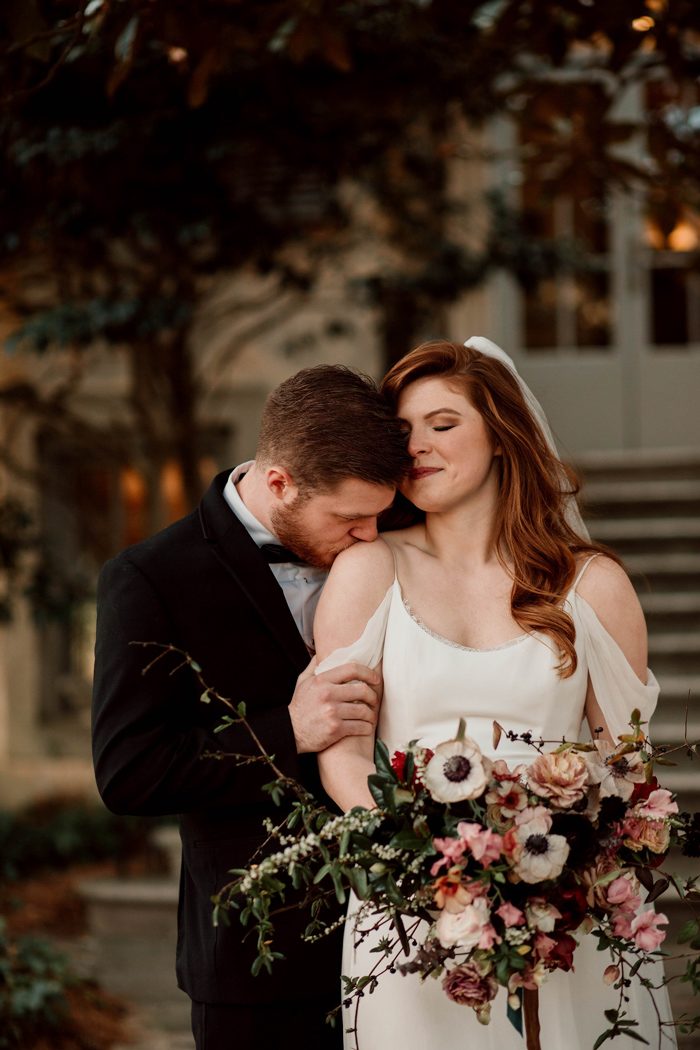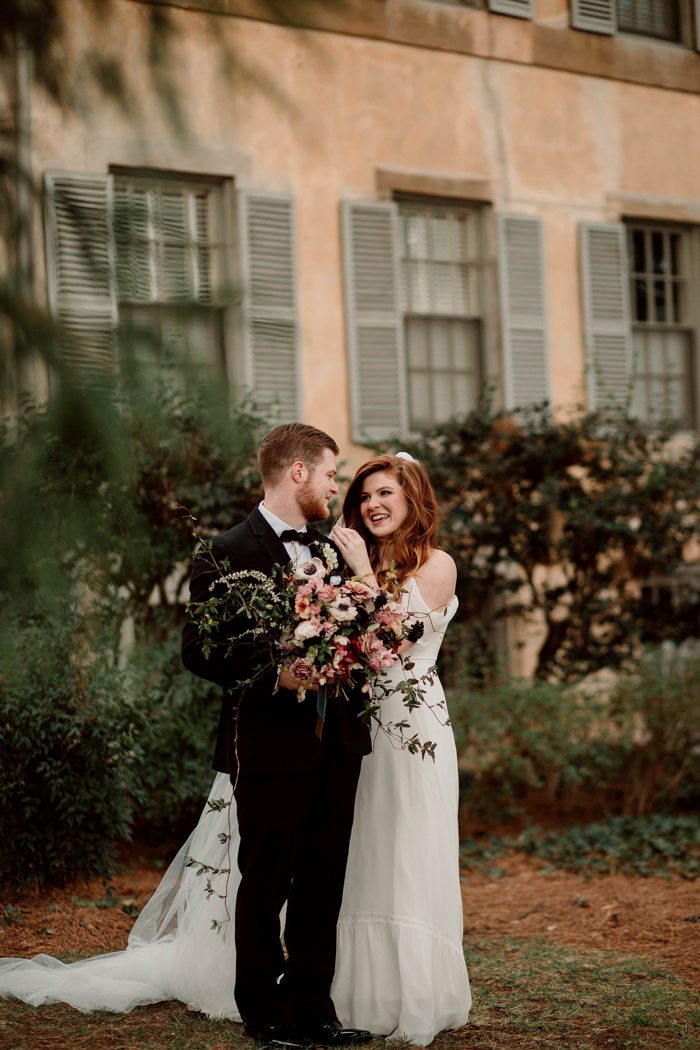 There is a picture of us where Will is checking his watch. It's one of my favorites because it's so typical of his personality: always ahead of schedule and always dependable. I am so glad that Brandi caught that quick moment of him making sure we would be on time for the ceremony!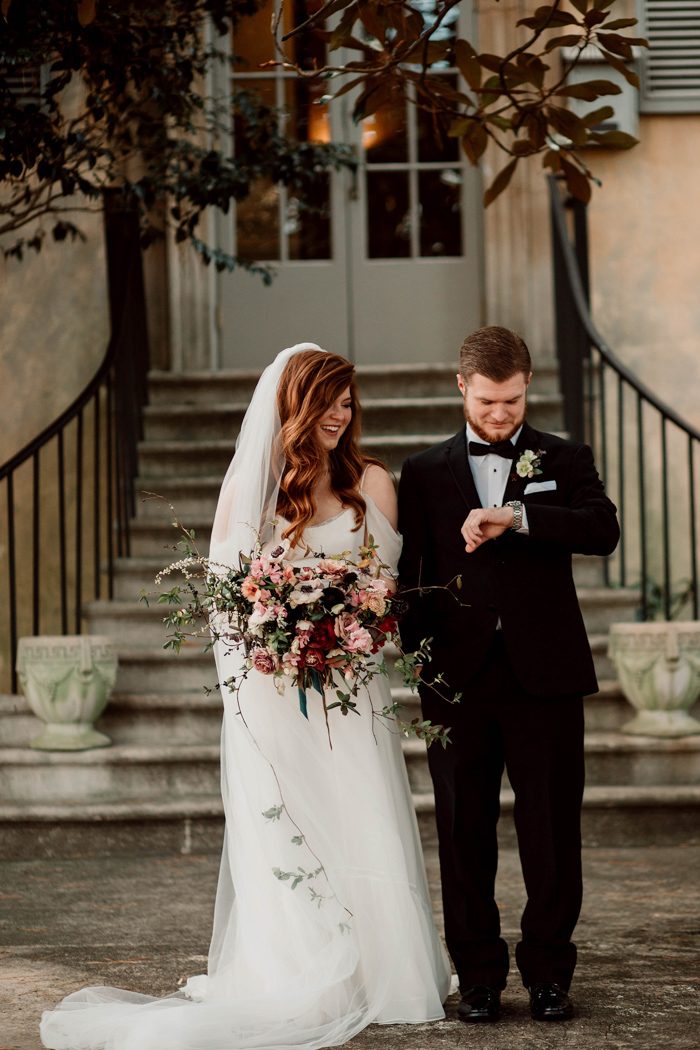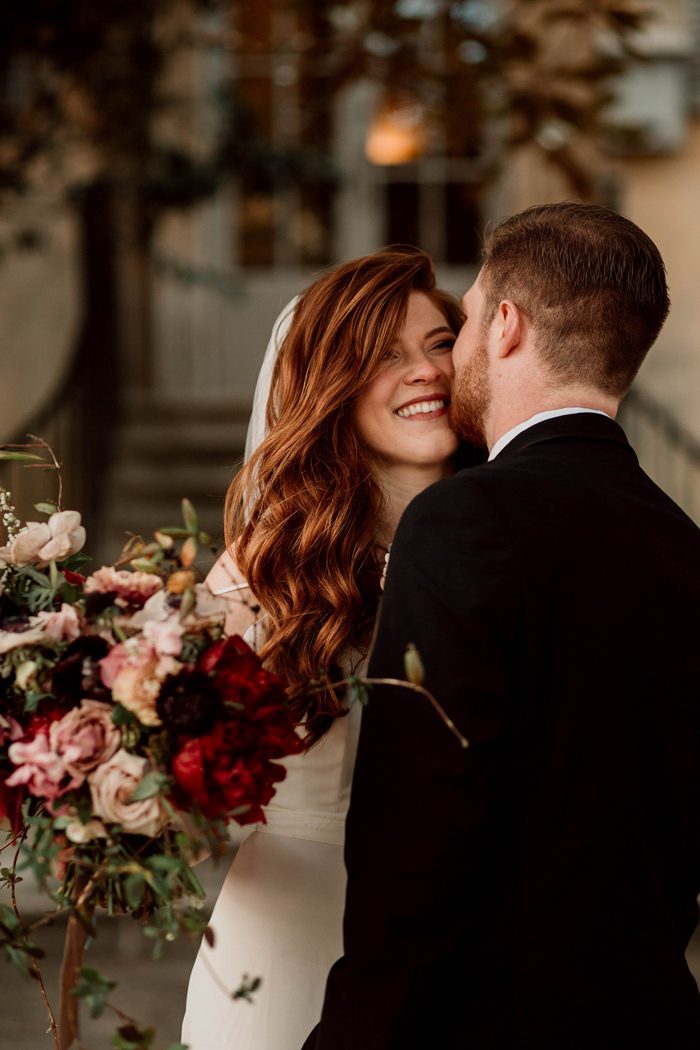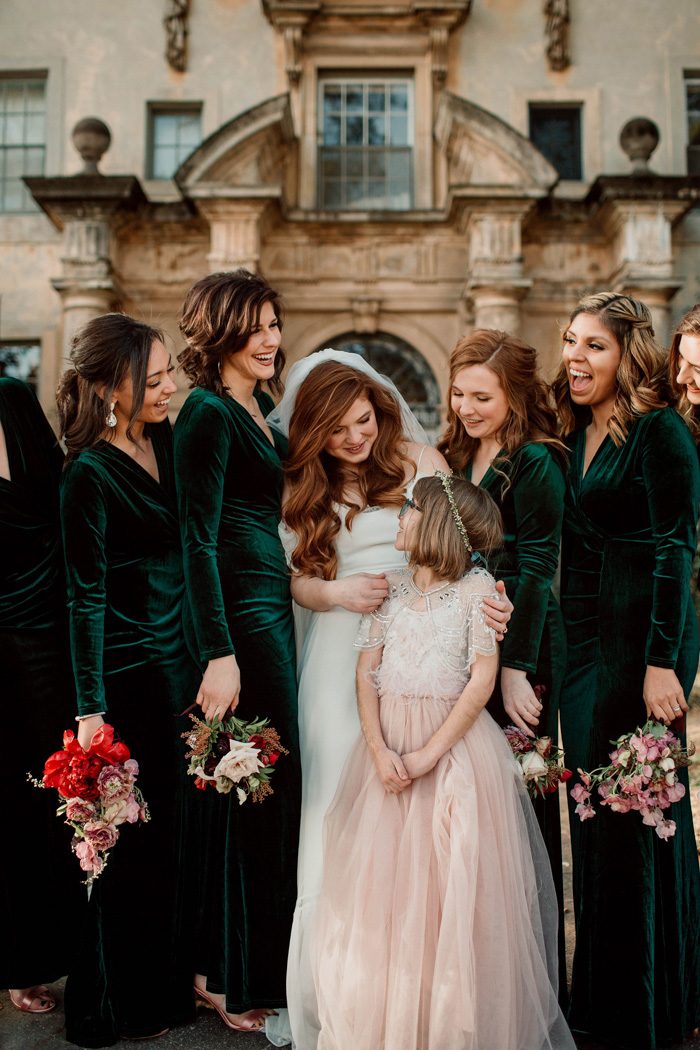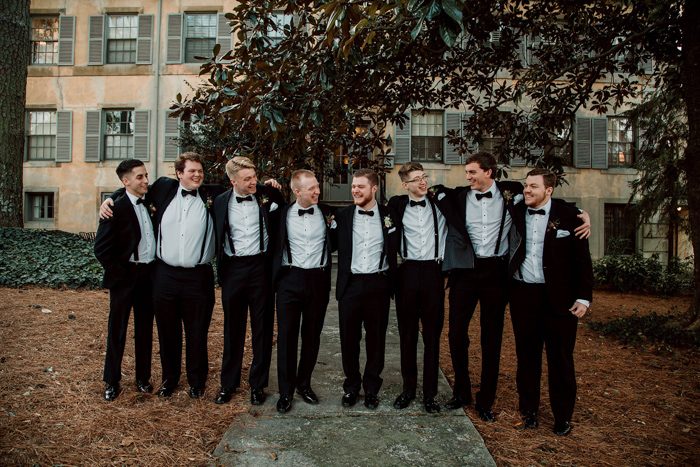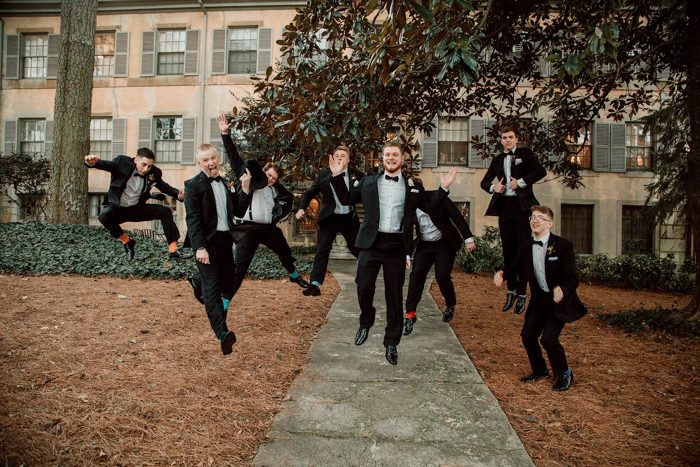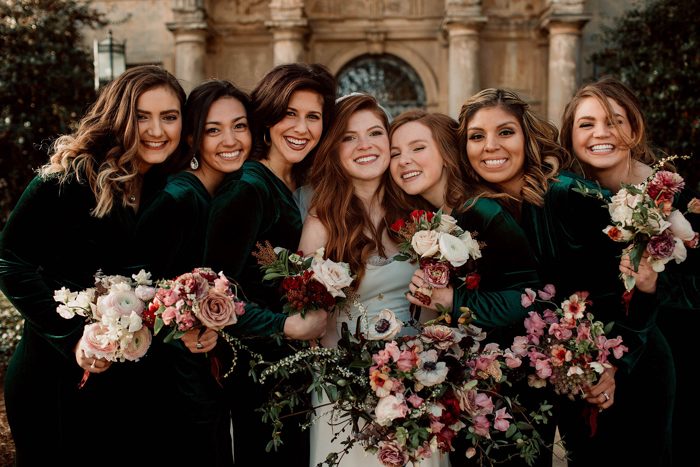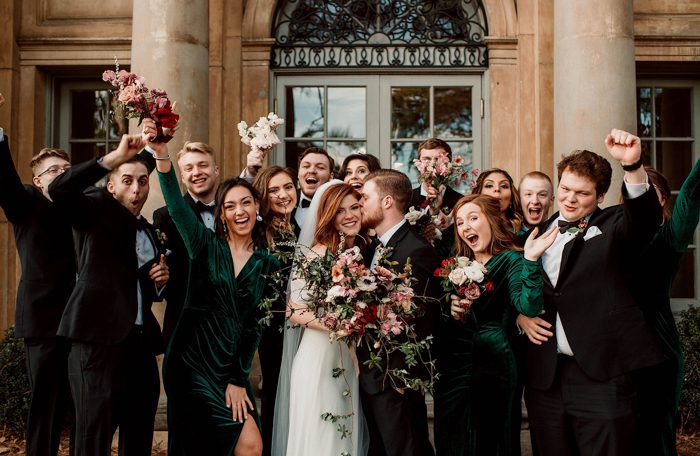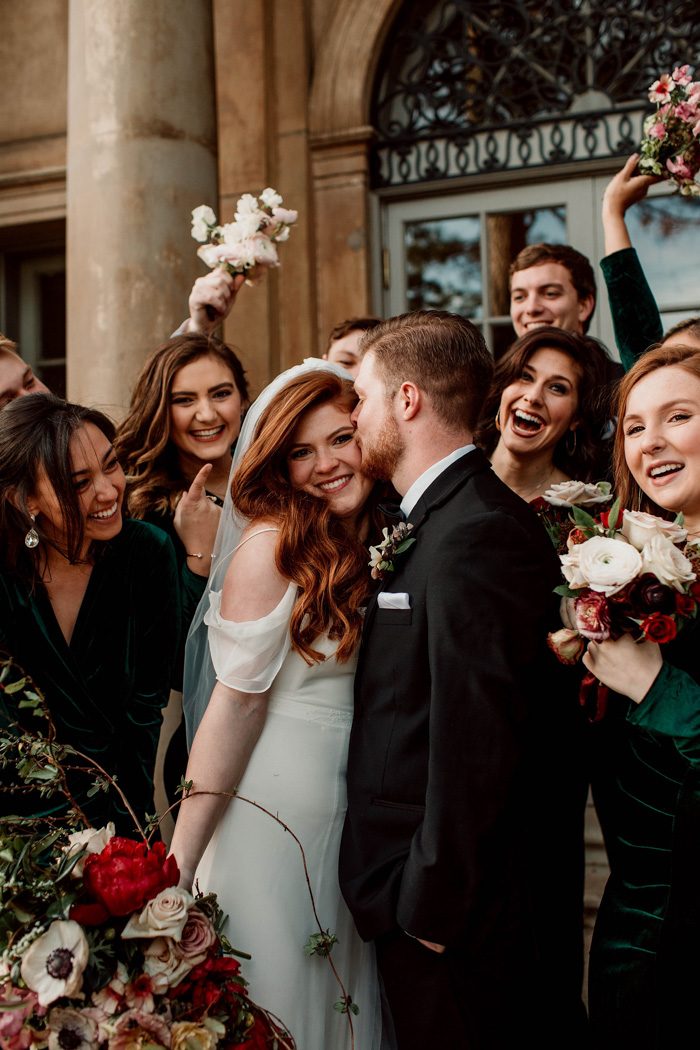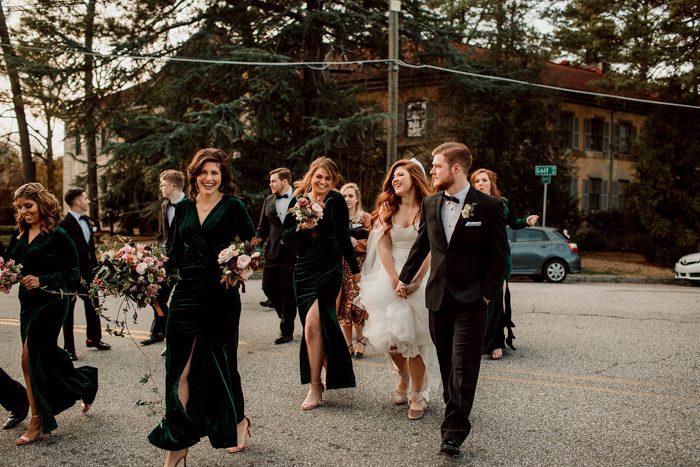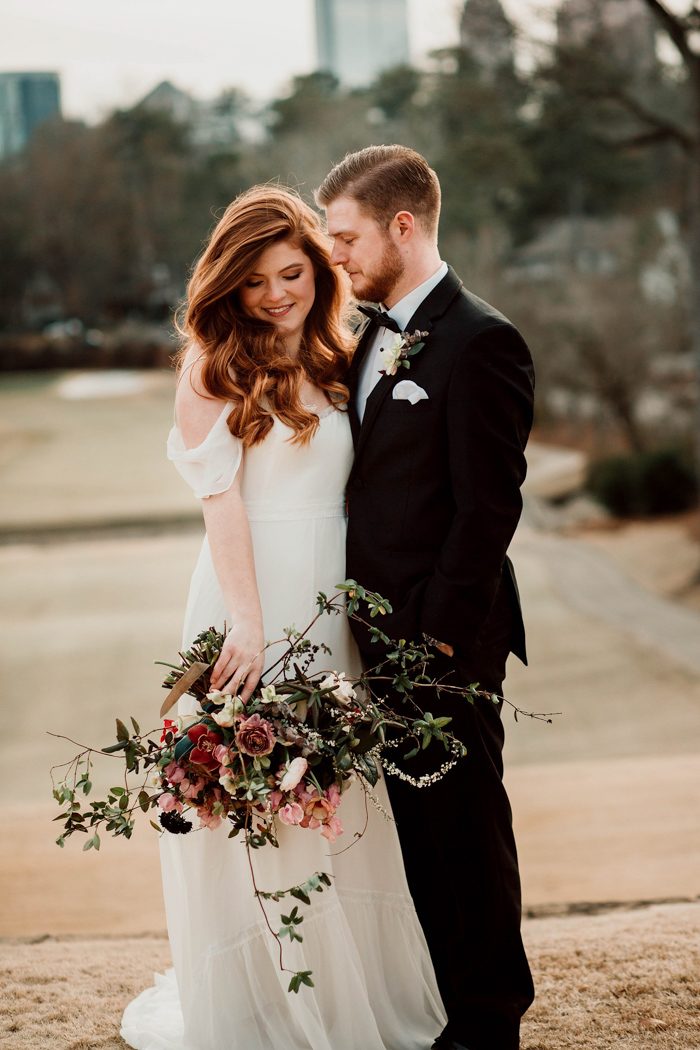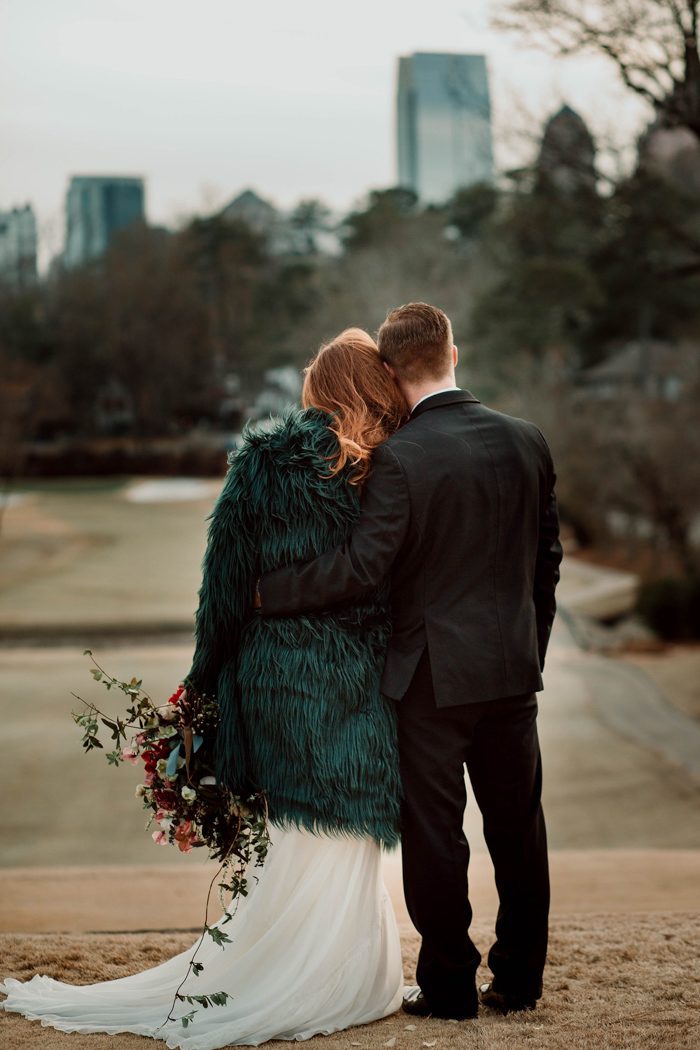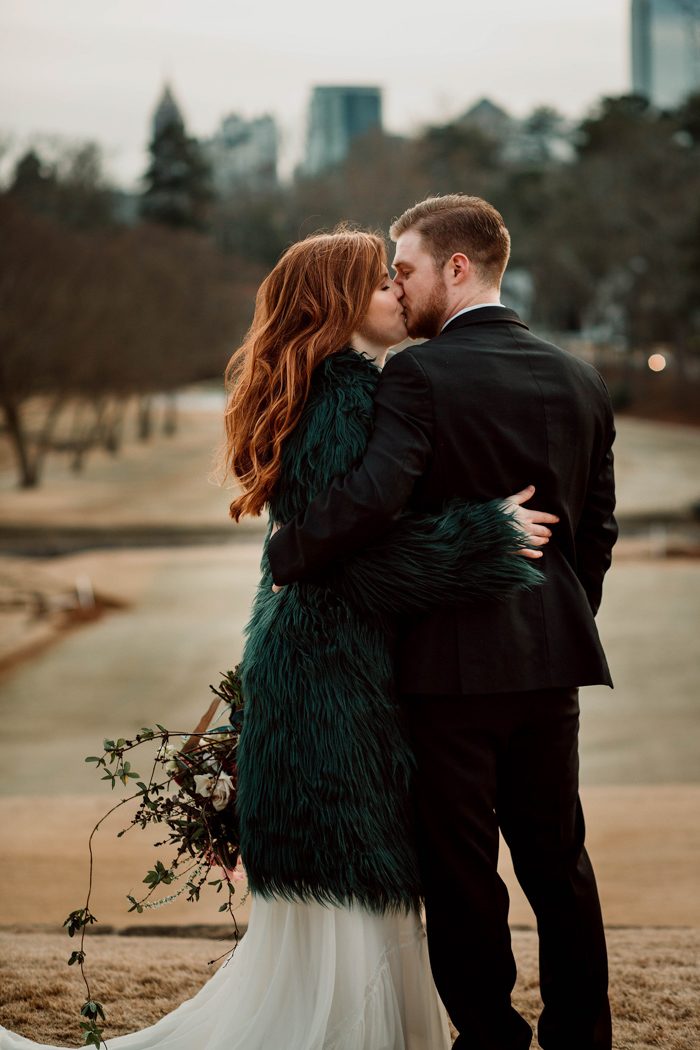 We chose Cathedral of Christ the King because it's such a beautiful and holy church. We chose Ansley Golf Clubbecause Will grew up going there with his grandparents, so it is a sentimental place!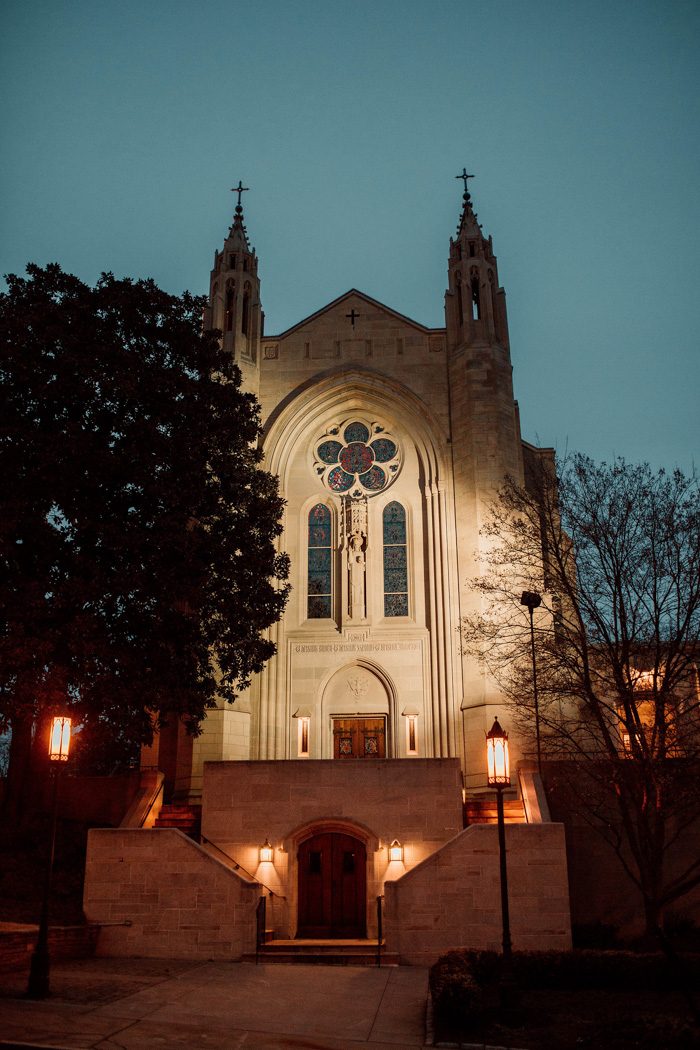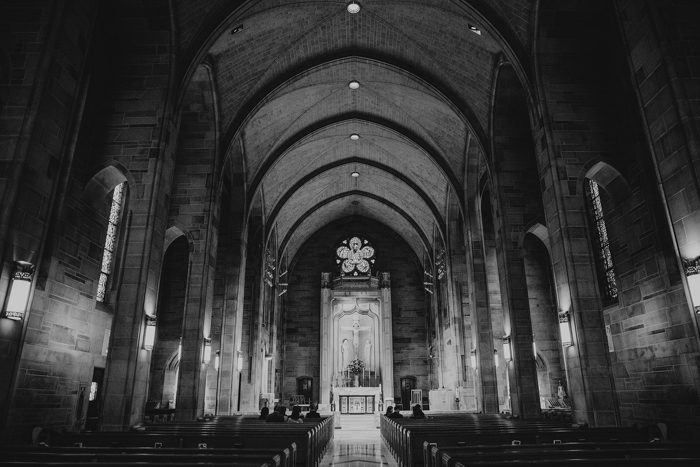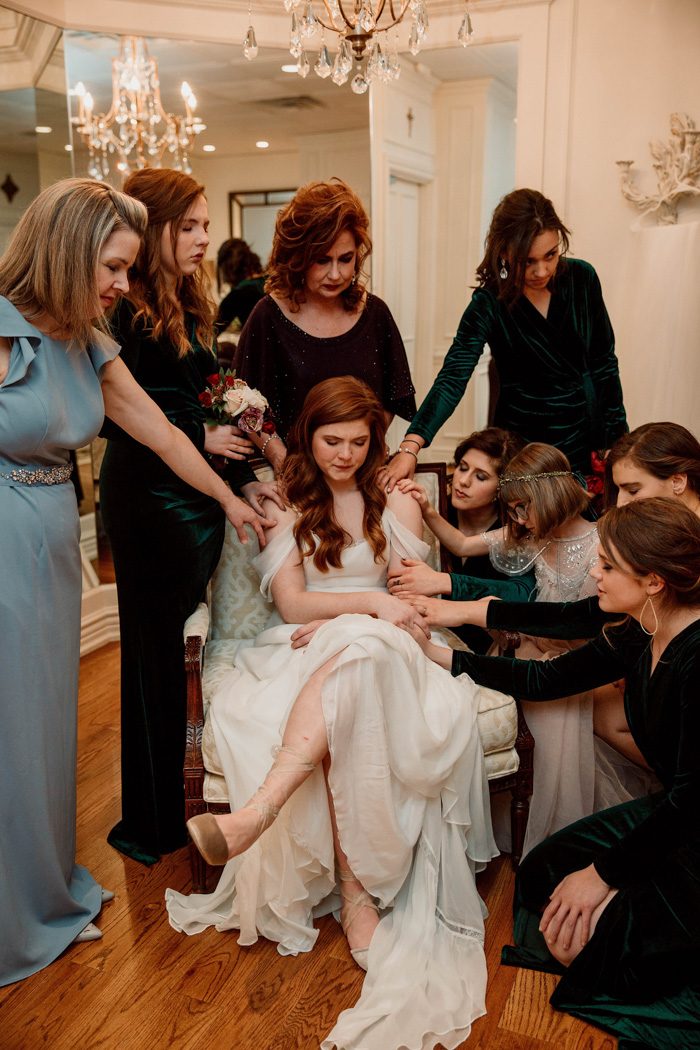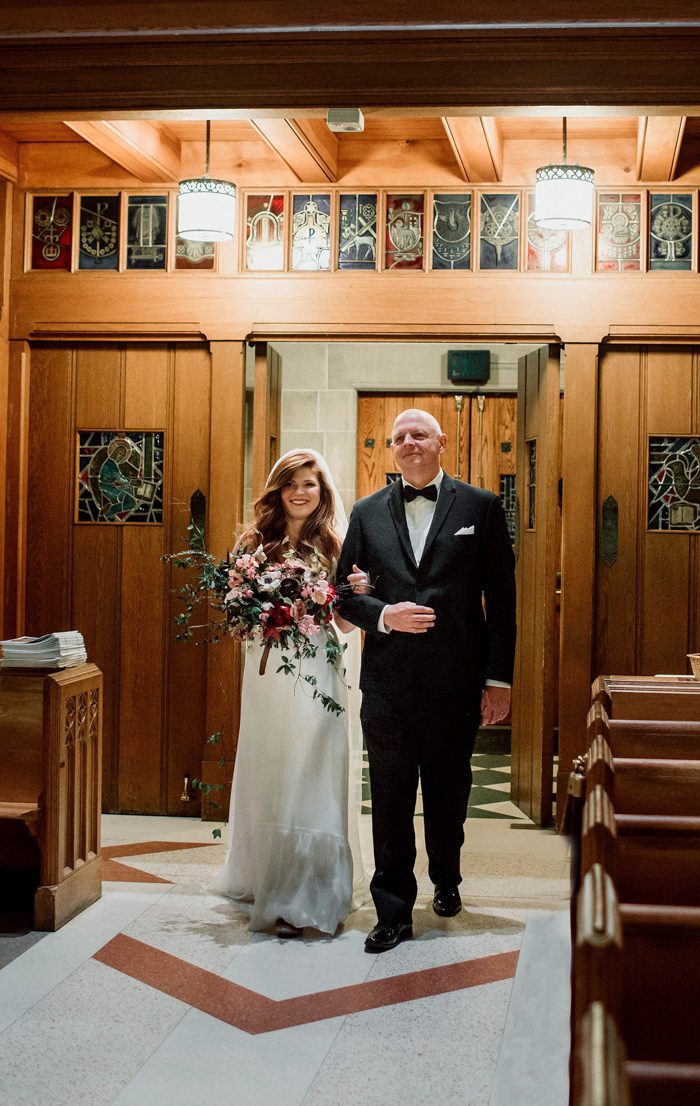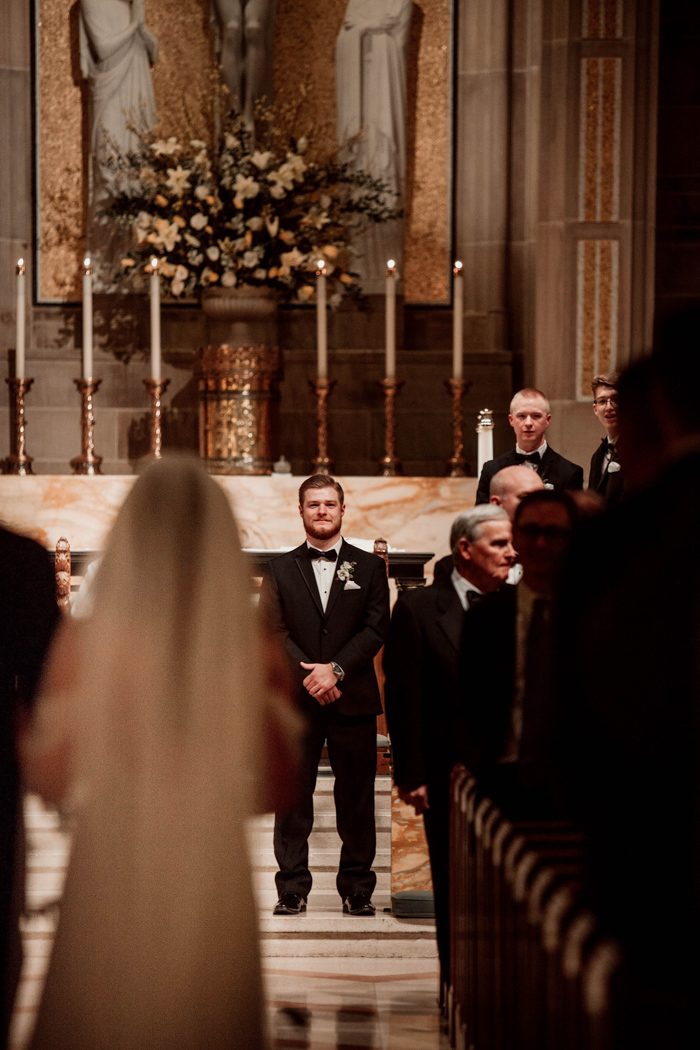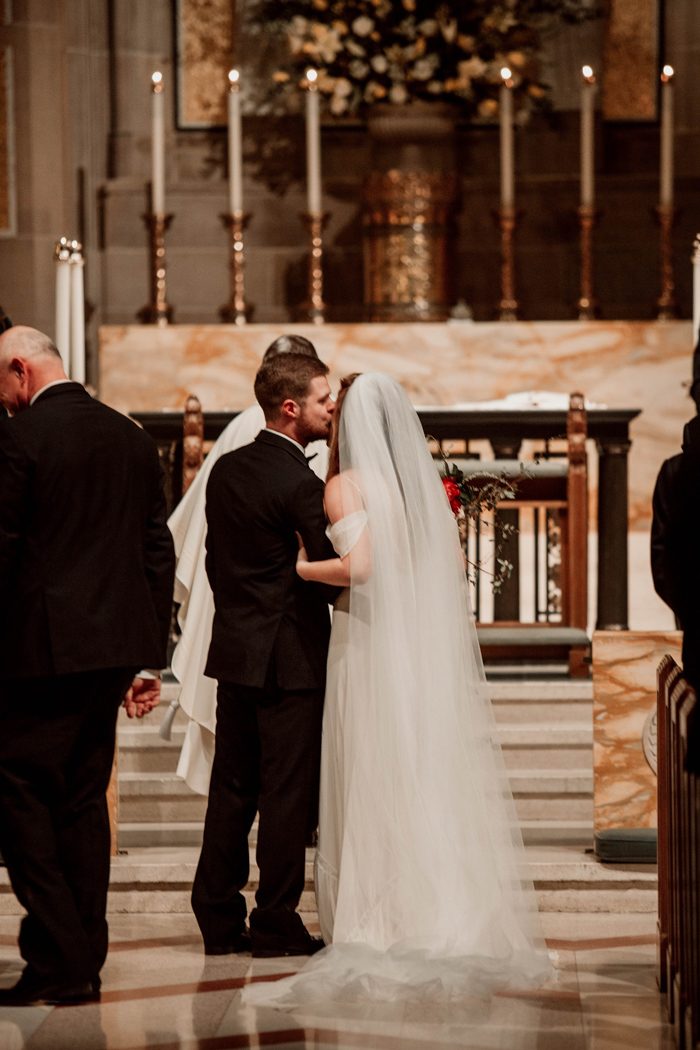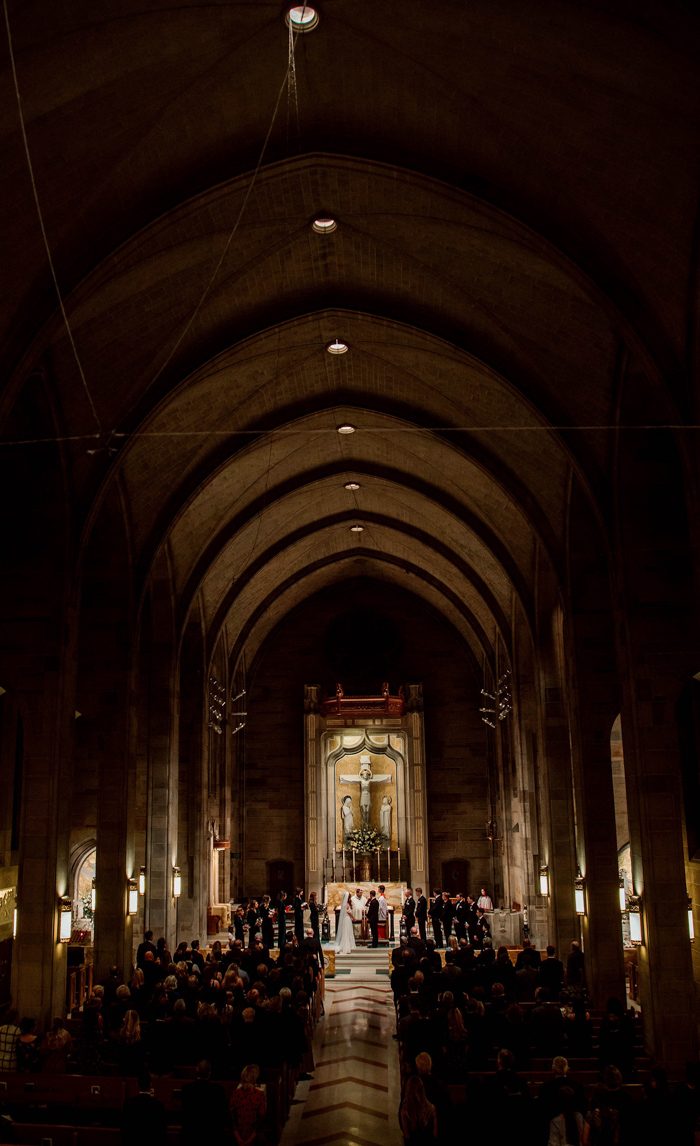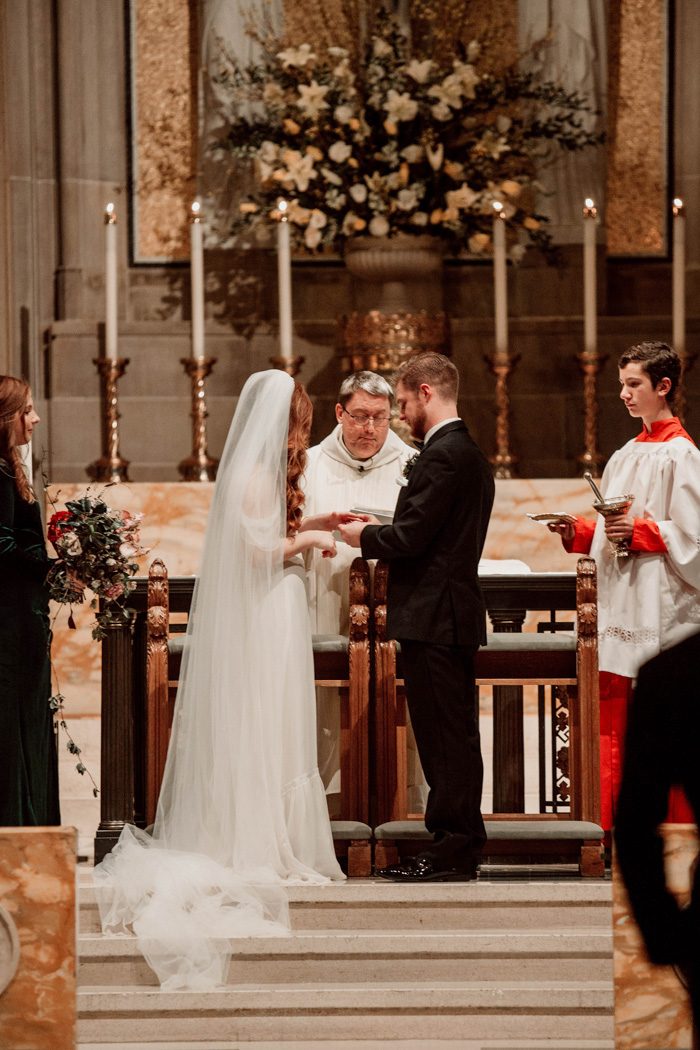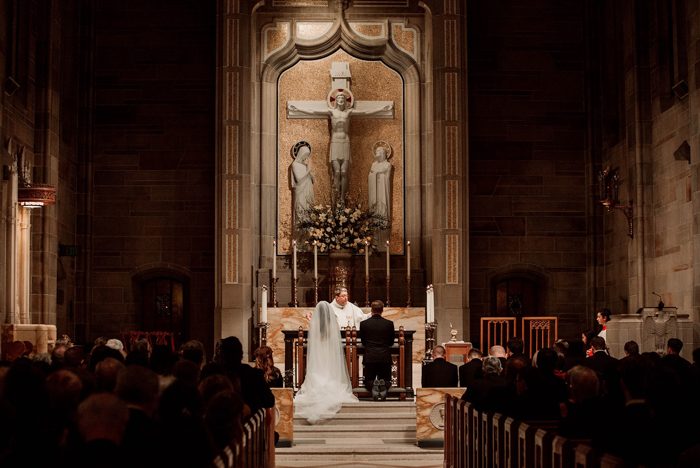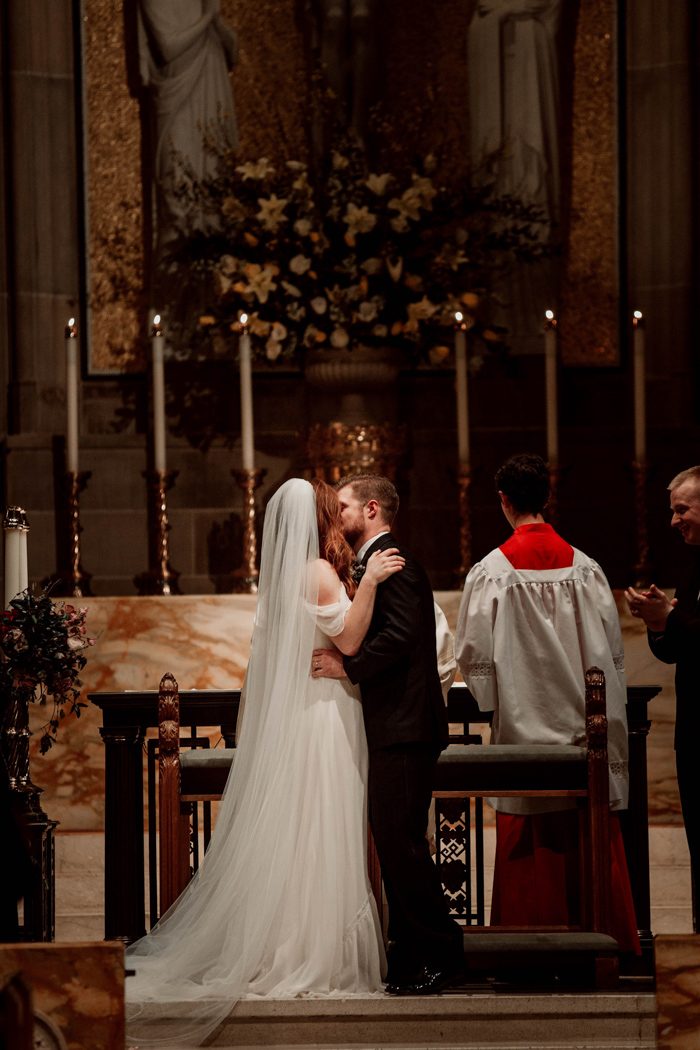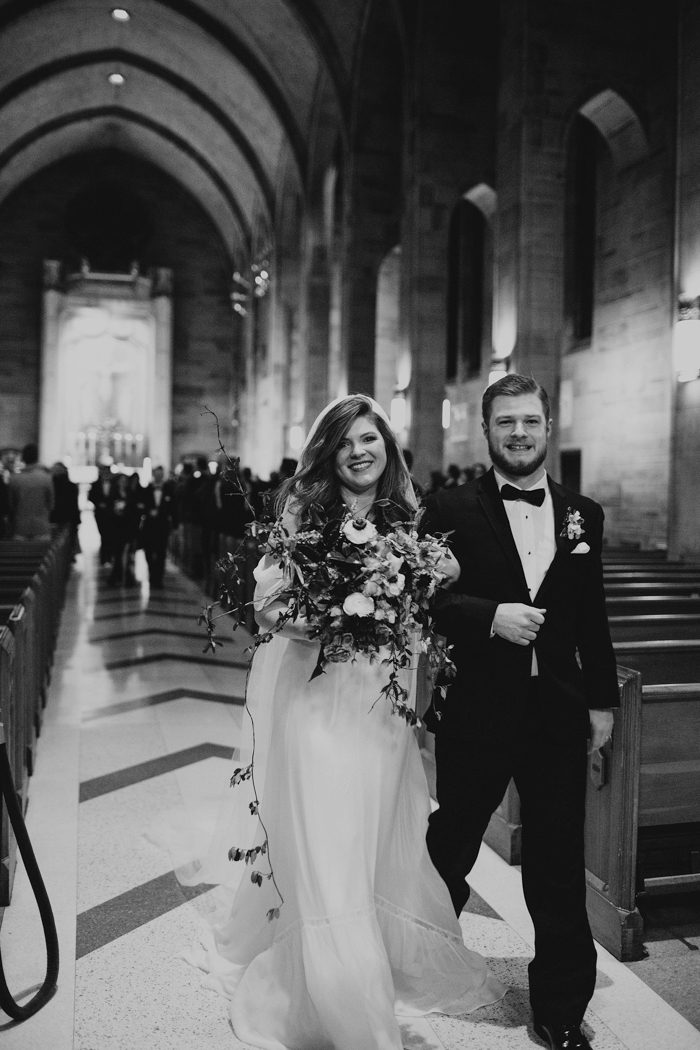 The menu was super important to us because we love food and because we wanted our guests to have lots of choices and walk away with full bellies! We had shrimp and grits, chicken peanut satay, mini beef wellingtons, fig and mascarpone puffs, tomato bacon jam puffs, chicken buffalo dip, and a few other things I am forgetting at the moment! We had specialty "his & her" cocktails, as well. Will's was a dirty Arnold Palmer, made with sweet tea bourbon. Mine was a vanilla bean, fig, and gin cocktail.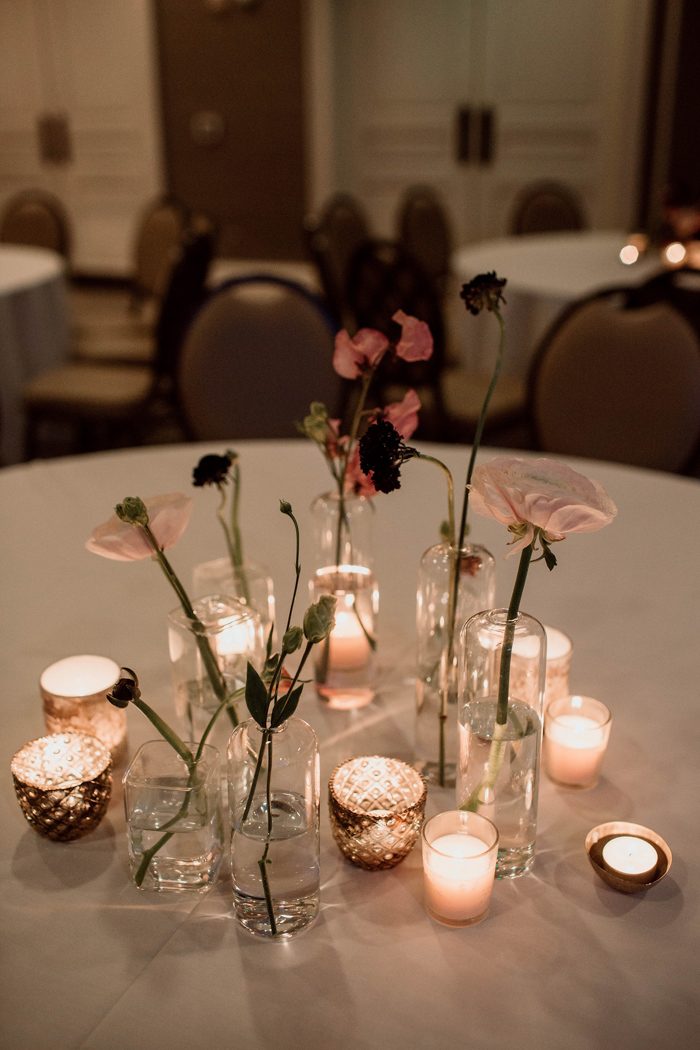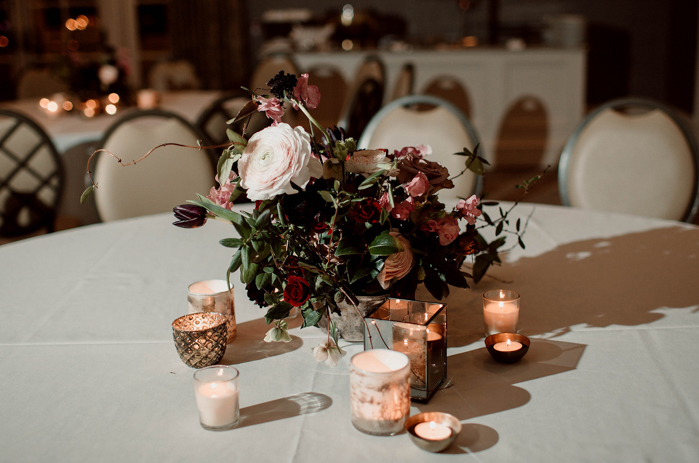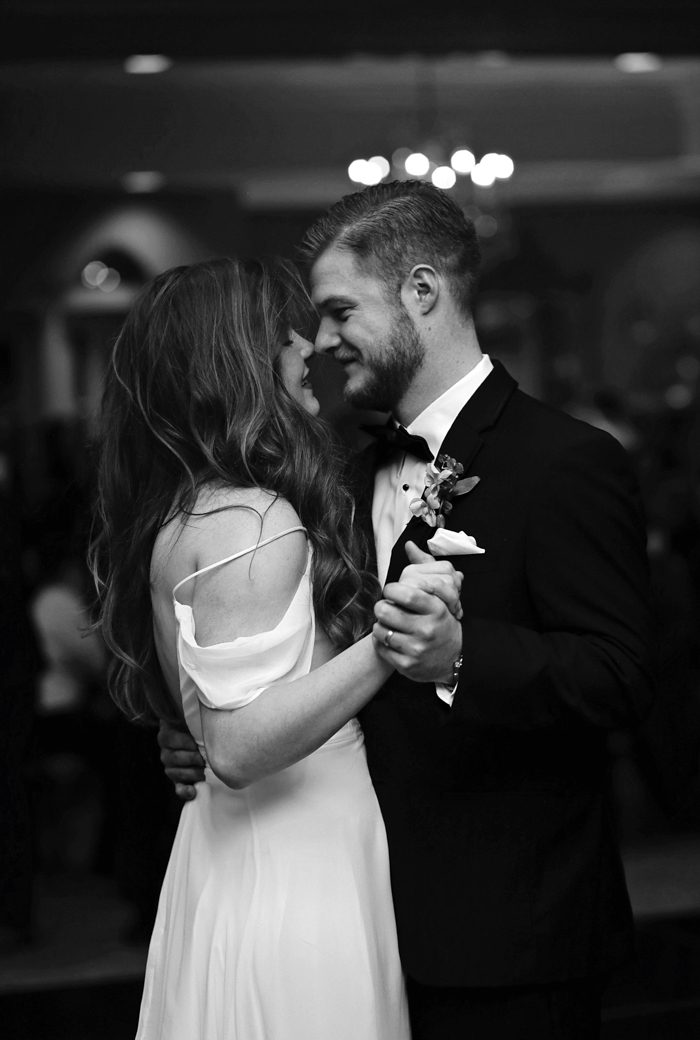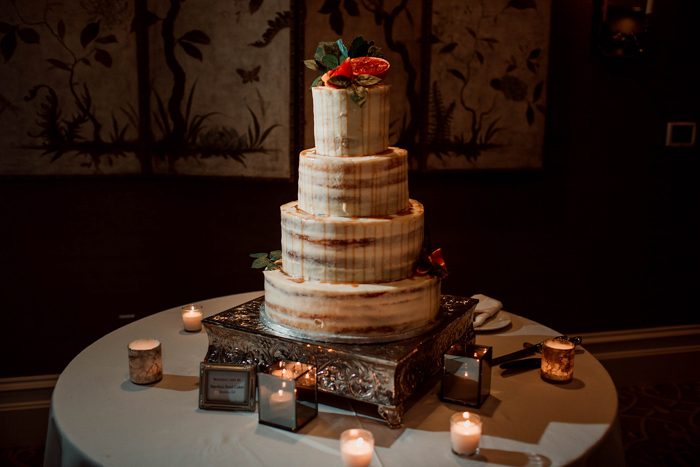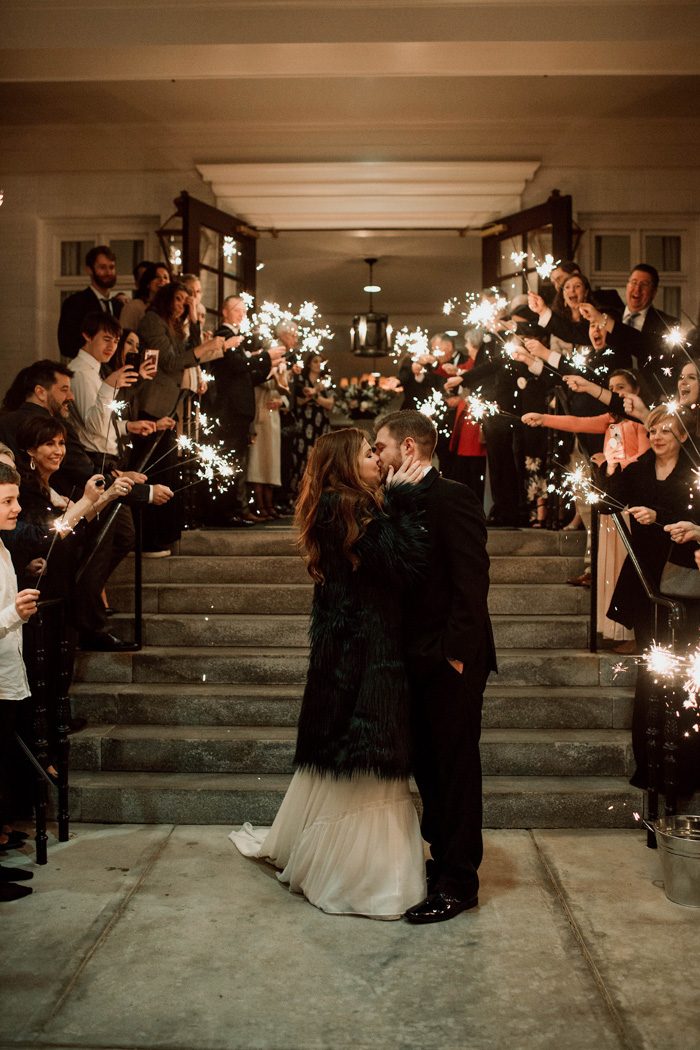 Congratulations to Rachel and Will, and a special thanks to Brandi Sisson Photography for sharing this gorgeous wedding at Ansley Golf Club with Junebug! Looking for more glamorous wedding inspiration? You've got to see this dramatically glamorous winter wedding at Parker Palm Springs!