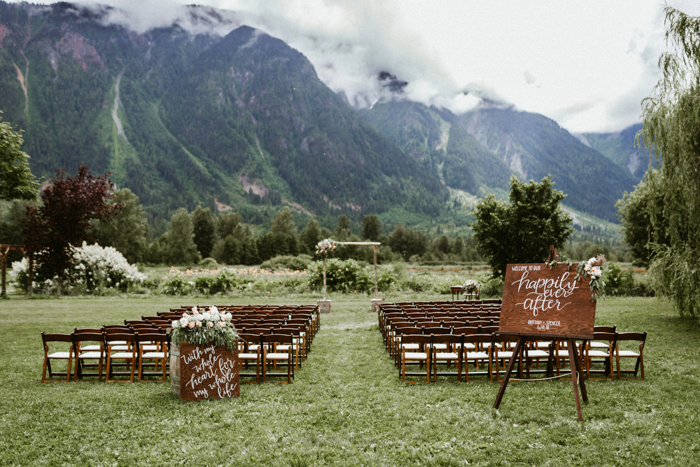 Brittany and Spencer's epic outdoor wedding at North Arm Farm was full of charm, rustic elegance, and one of the most stunning natural backdrops we've ever seen! Pocketful Productions helped the couple create a day that felt handmade and cozy with velvet bride and groom chairs, long farmhouse tables set in the middle of the valley, and dark wood accents everywhere. To soften the overall look, Flowers & Jules designed beautiful floral arrangements in pastel shades, which complemented the blush tones in Brittany's Ti Adora gown and the bridesmaids' dusty grey dresses. From the first look to the surprise groom performance at the reception, Hayley Williamson Photography was there to capture all the emotional moments and beautiful details of this unbelievable mountain wedding!
The Couple:
Brittany and Spencer
The Wedding:
North Arm Farm, Pemberton, British Columbia, Canada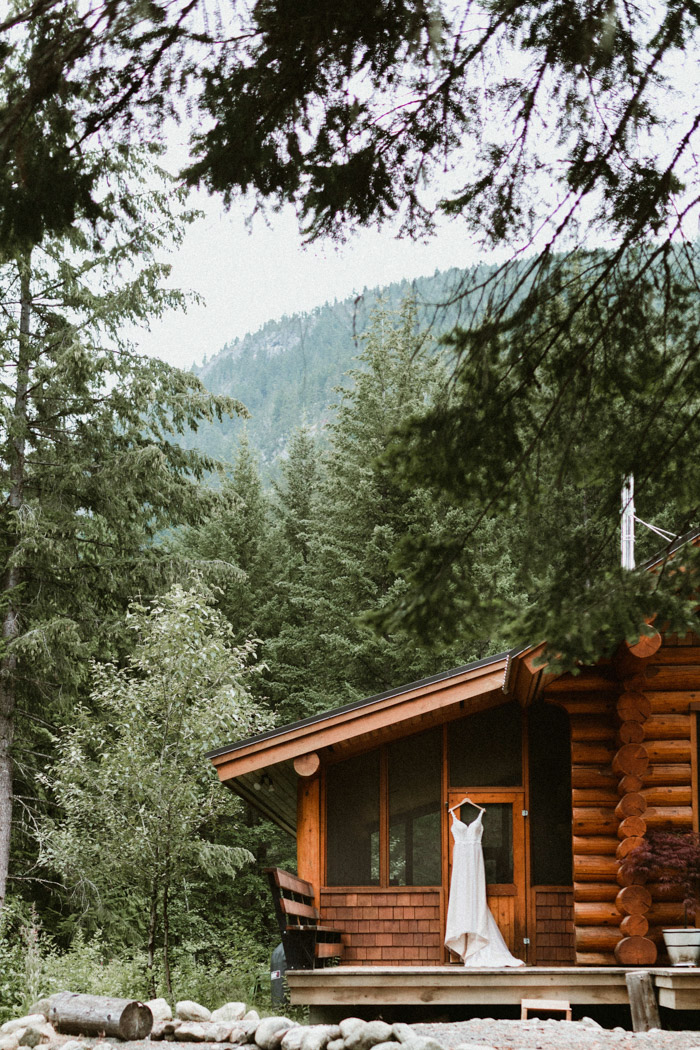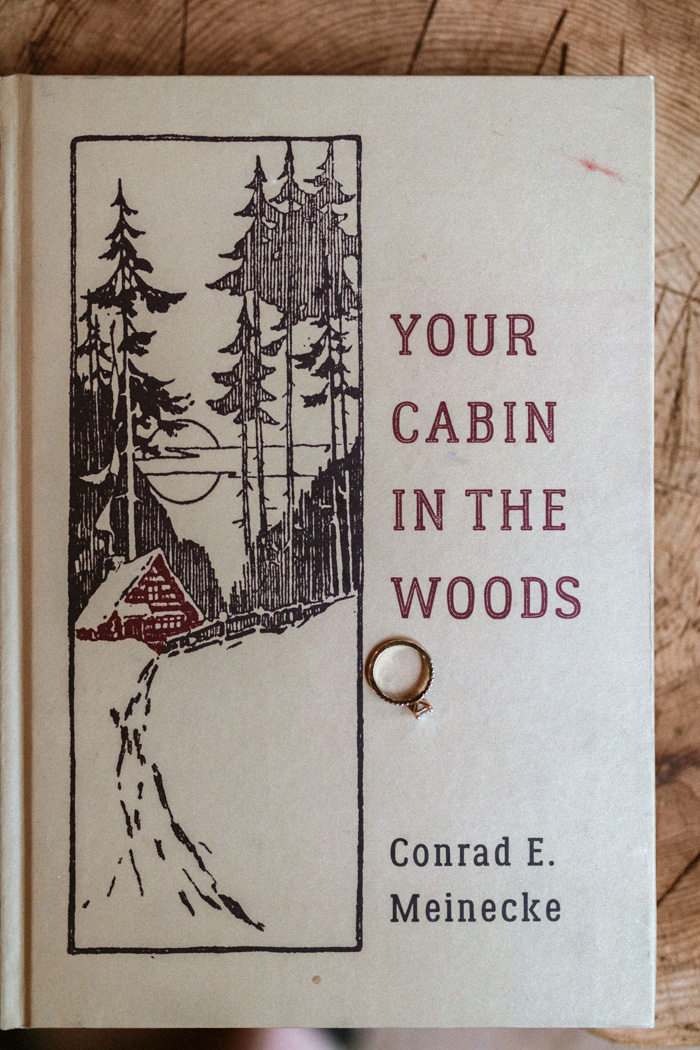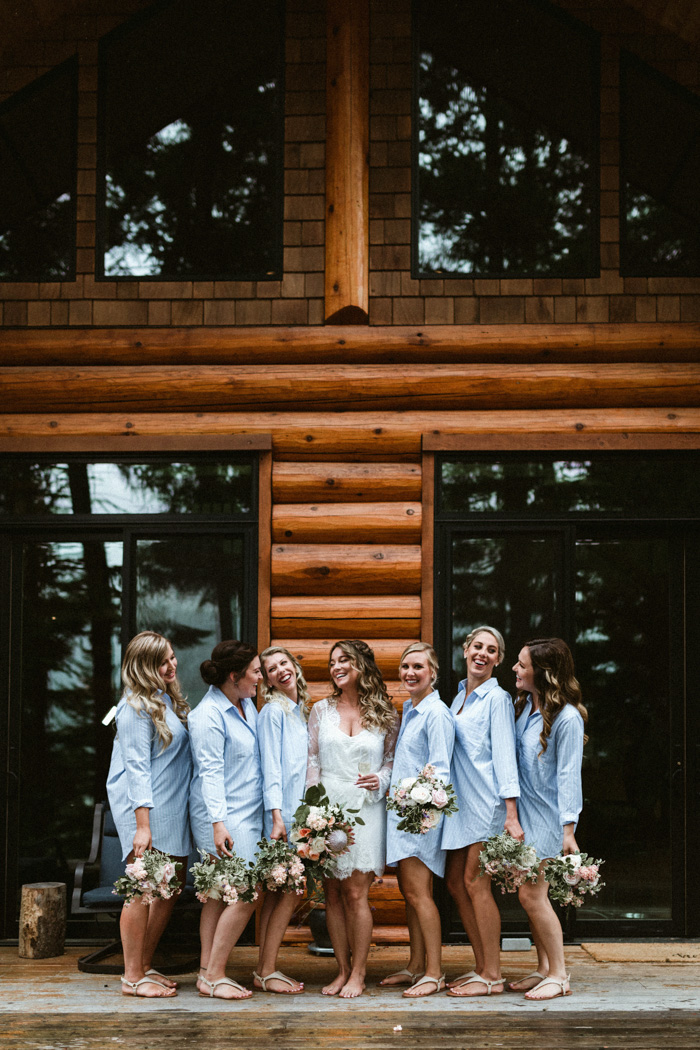 We met in while living in Whistler, BC during the 2010 Olympics and some of our best memories are there. We had friends and family stay in Whistler so we could spend time with them over the weekend, but thought it would be special to have everyone shuttled to Pemberton. It's a small town north of Whistler that's surrounded by stunning mountains, amazing fresh local produce, and nothing around us in an open field. We simply ate dinner, laughed, and danced with our favourite people on the planet!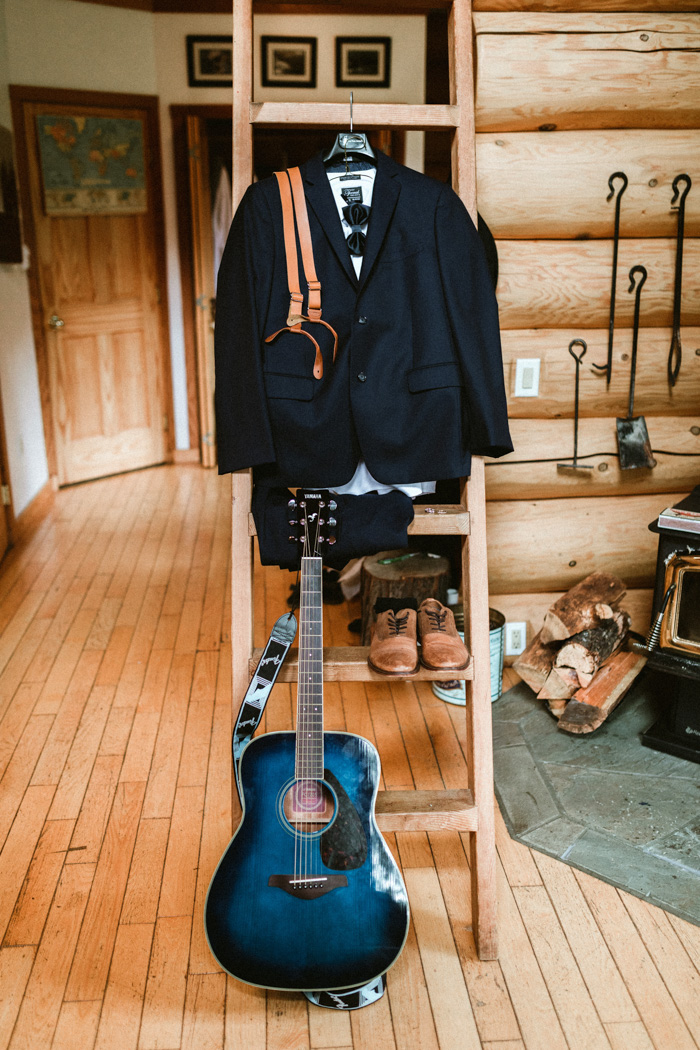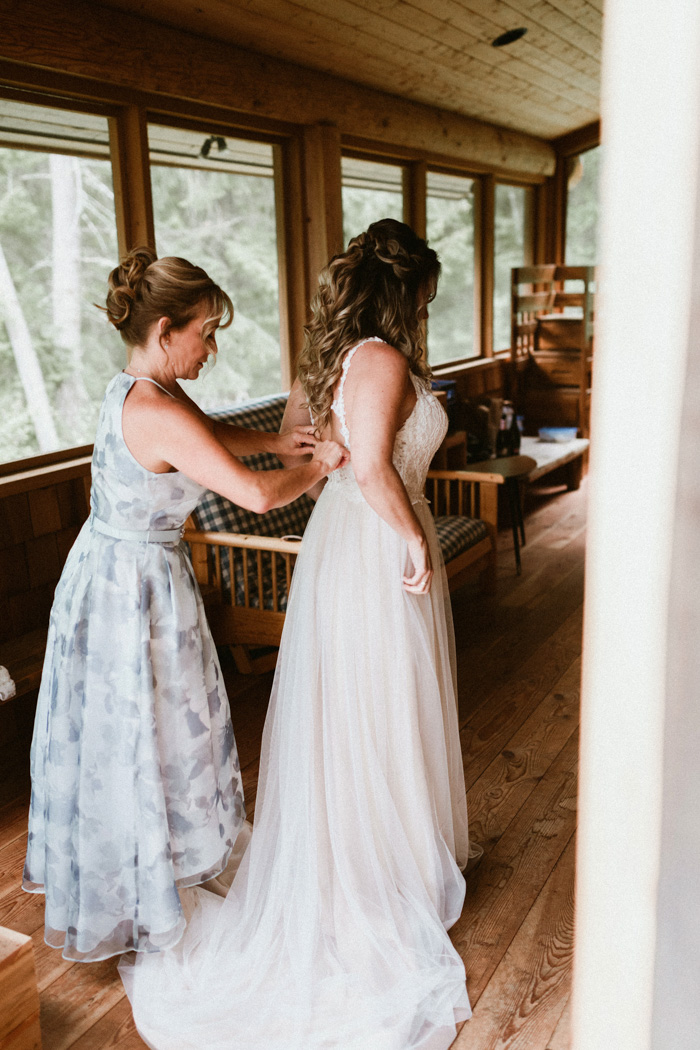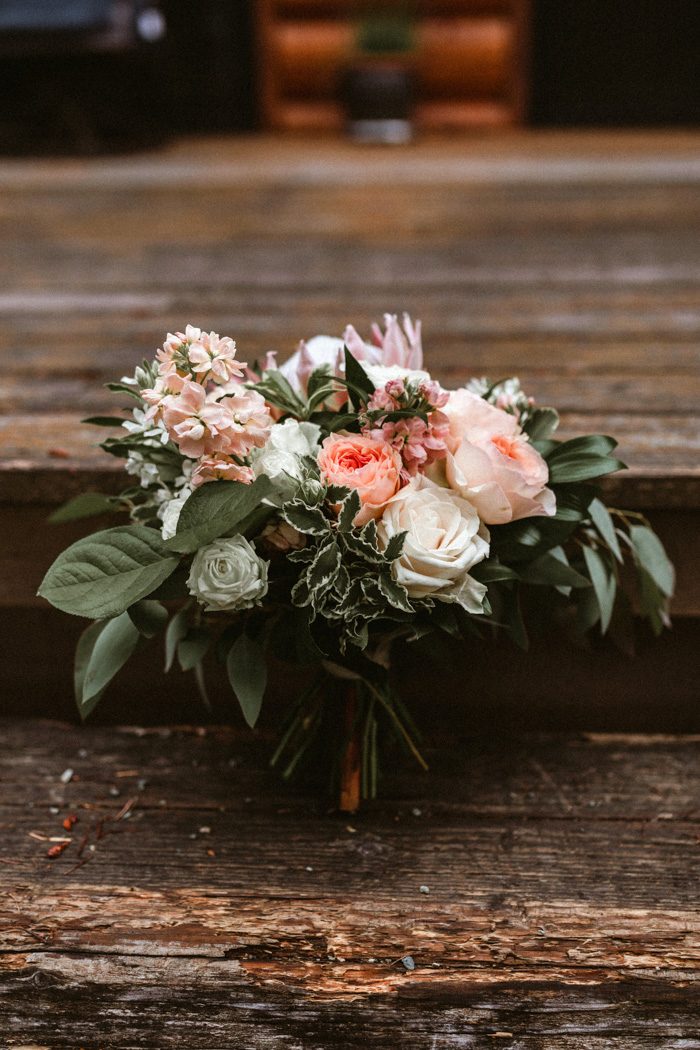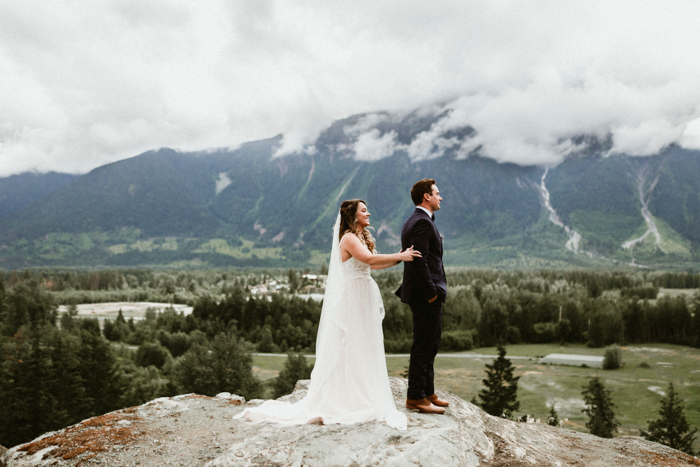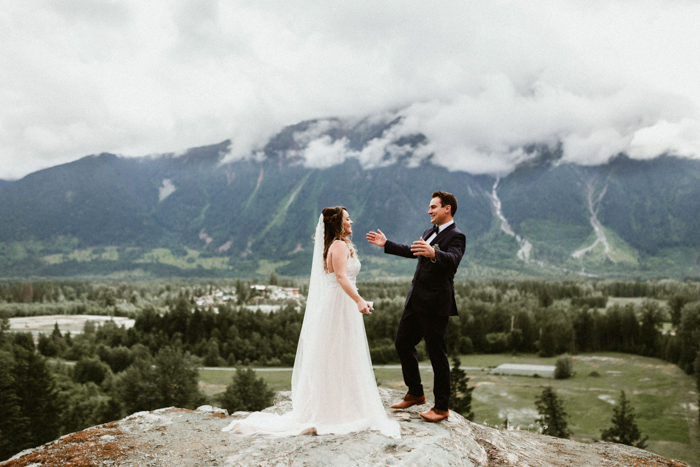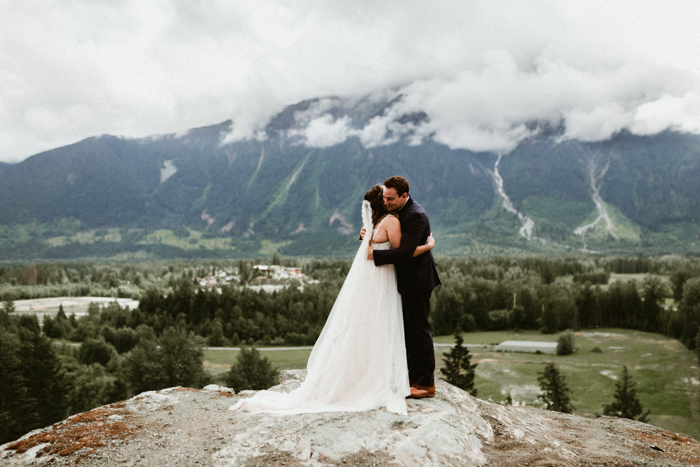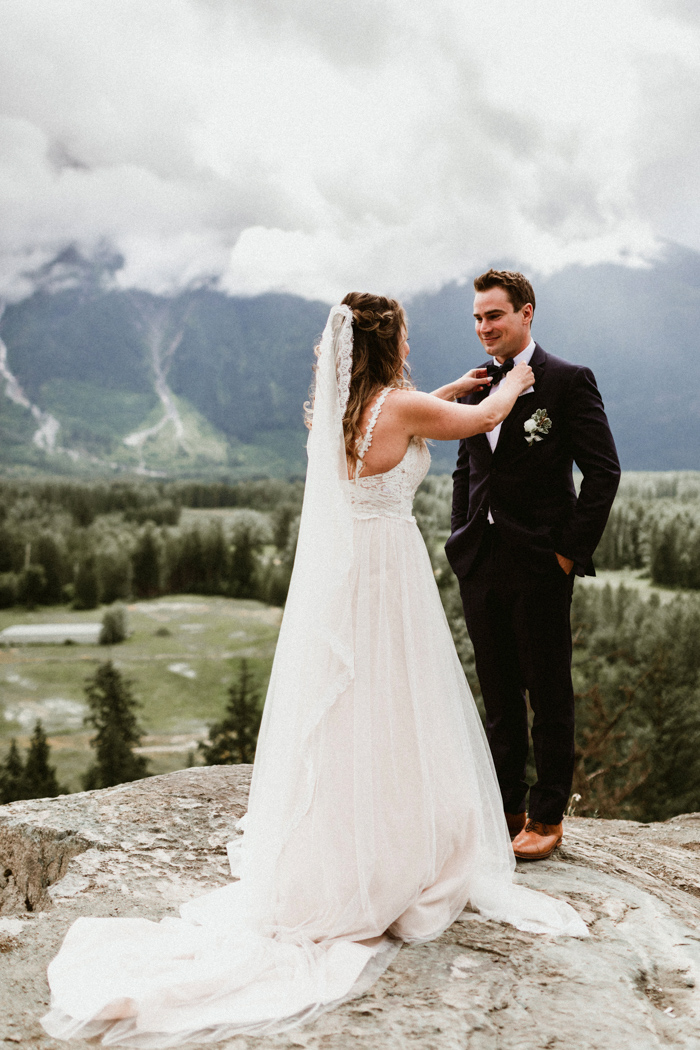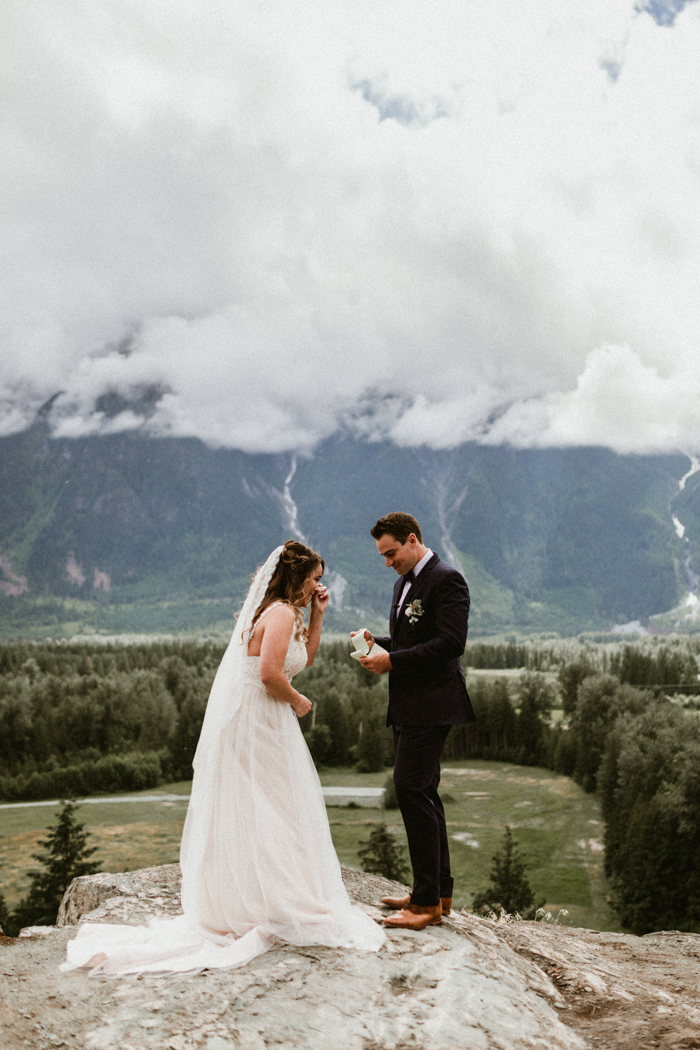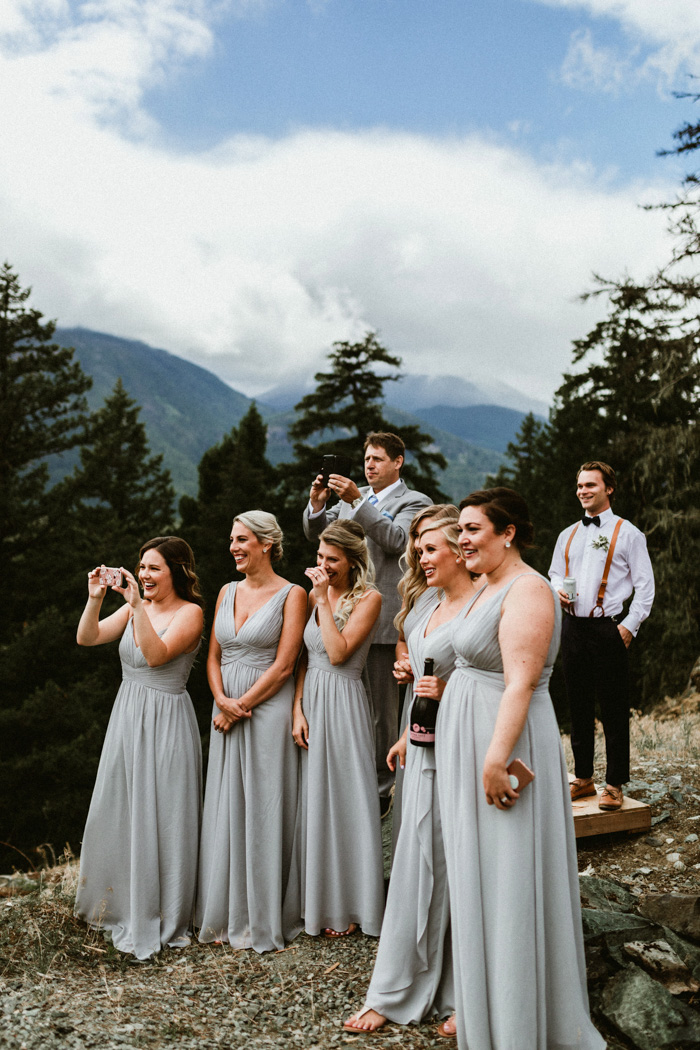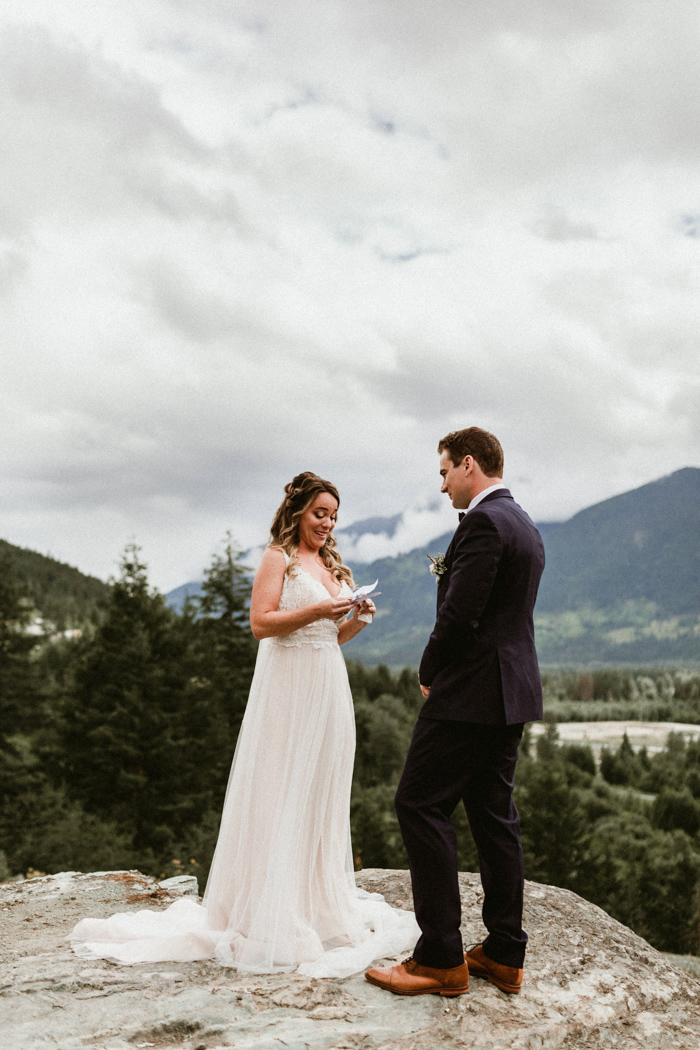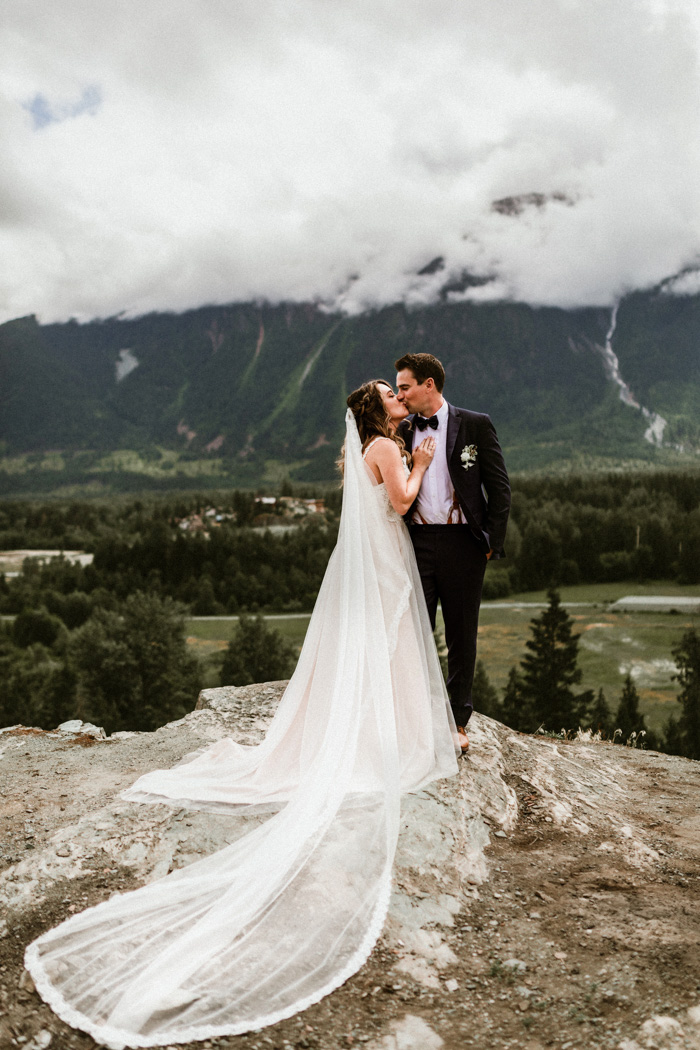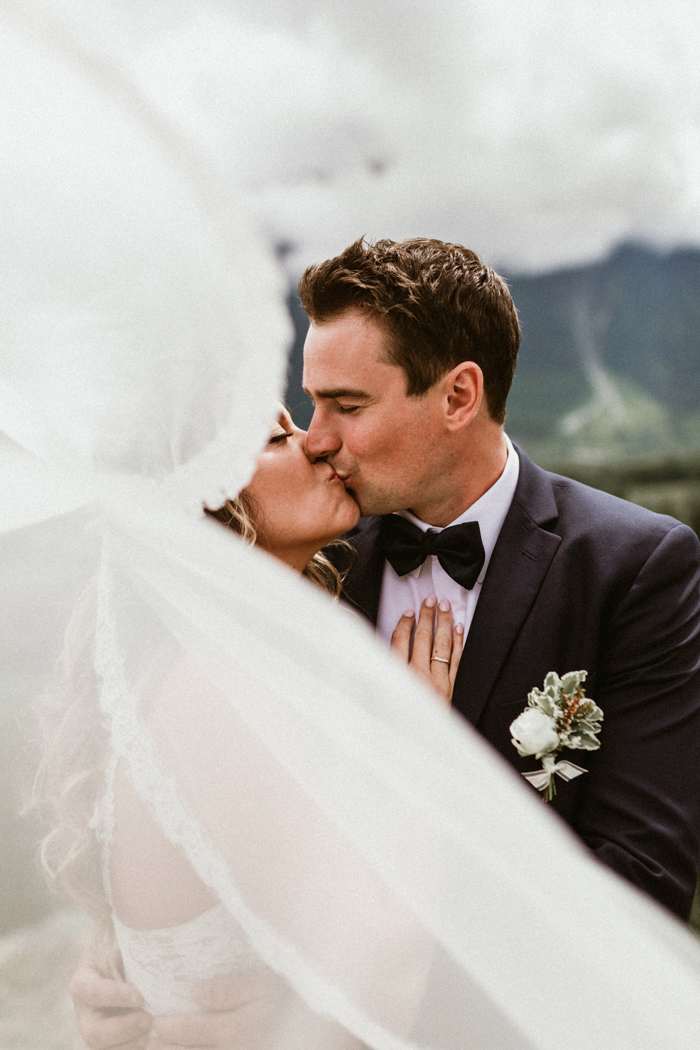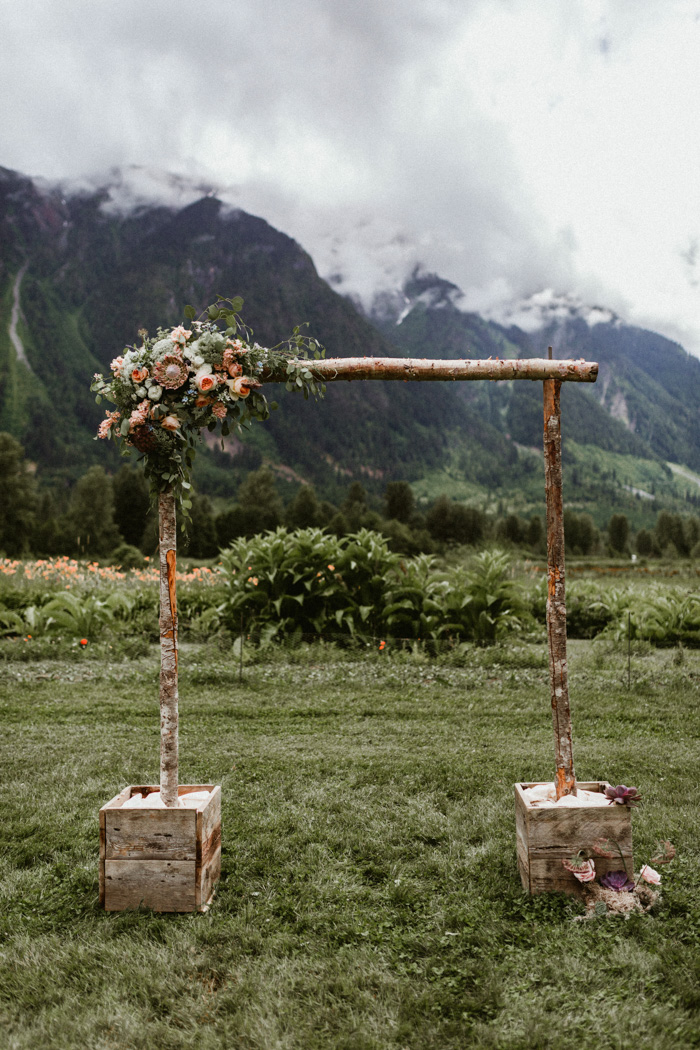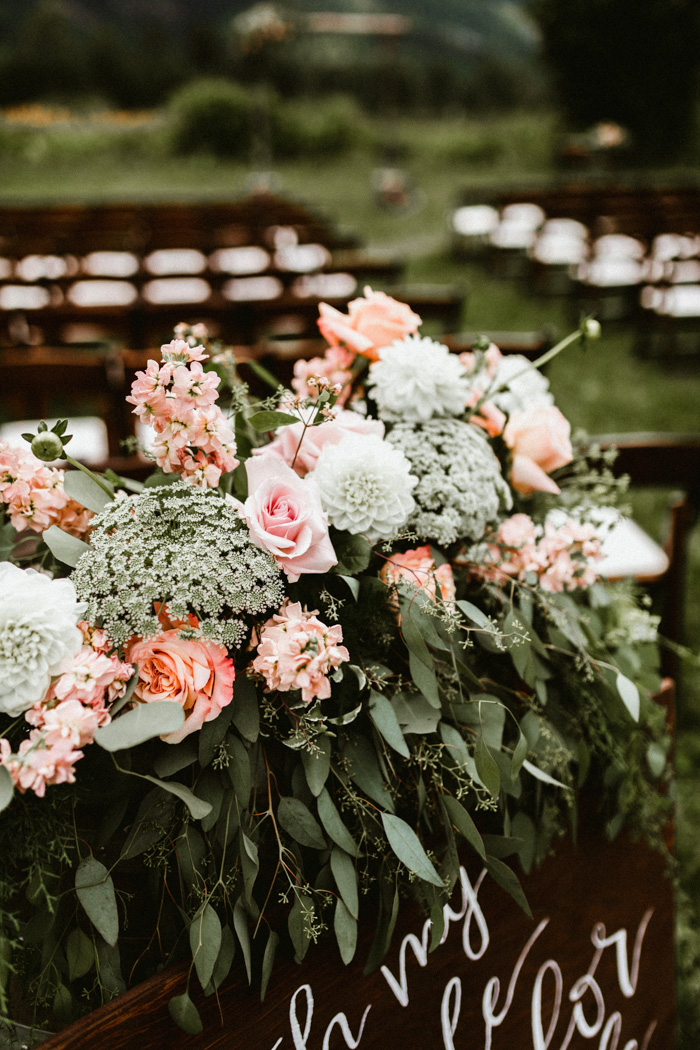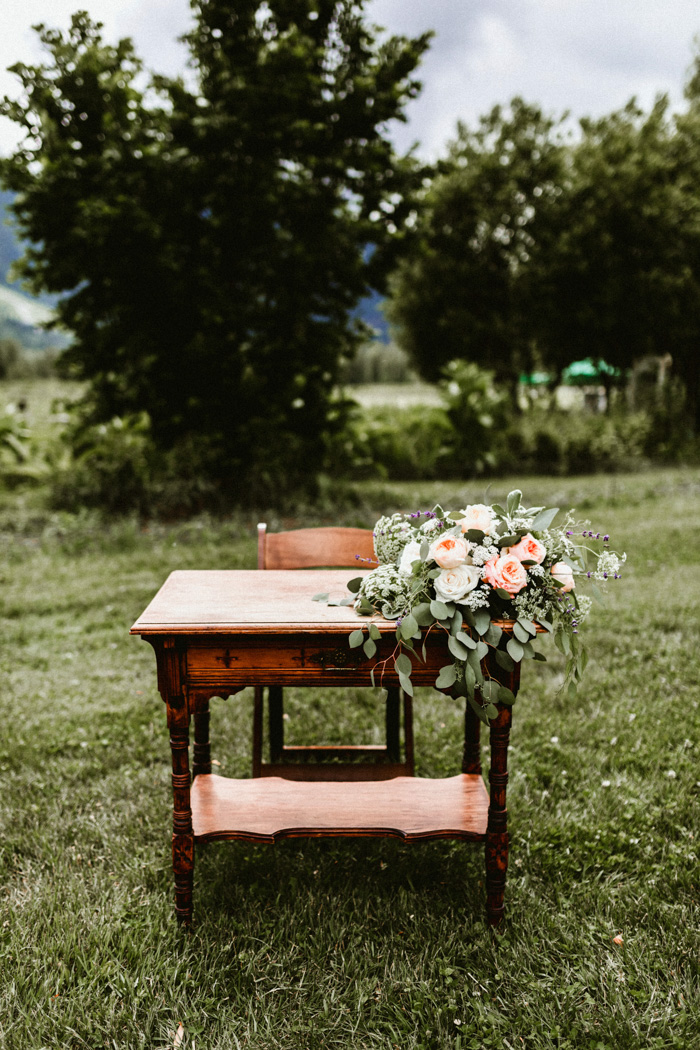 We personalized our ceremony by having an acoustic guitarist and handing out champagne to everyone while we were signing the wedding register. When we came back to officially be introduced as Mr. and Mrs., everyone was so excited! It kicked off the party right away.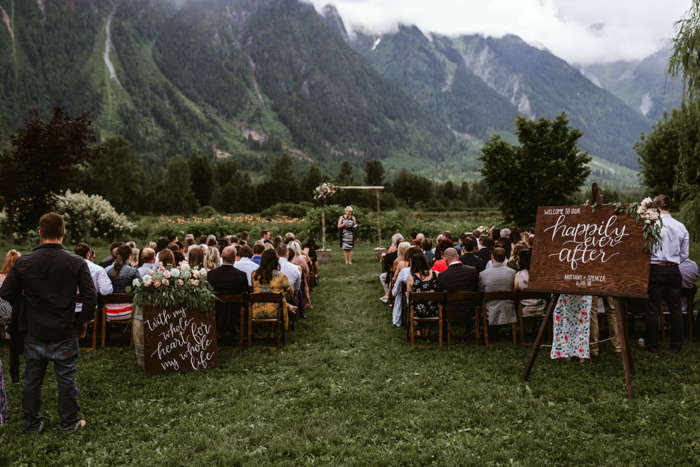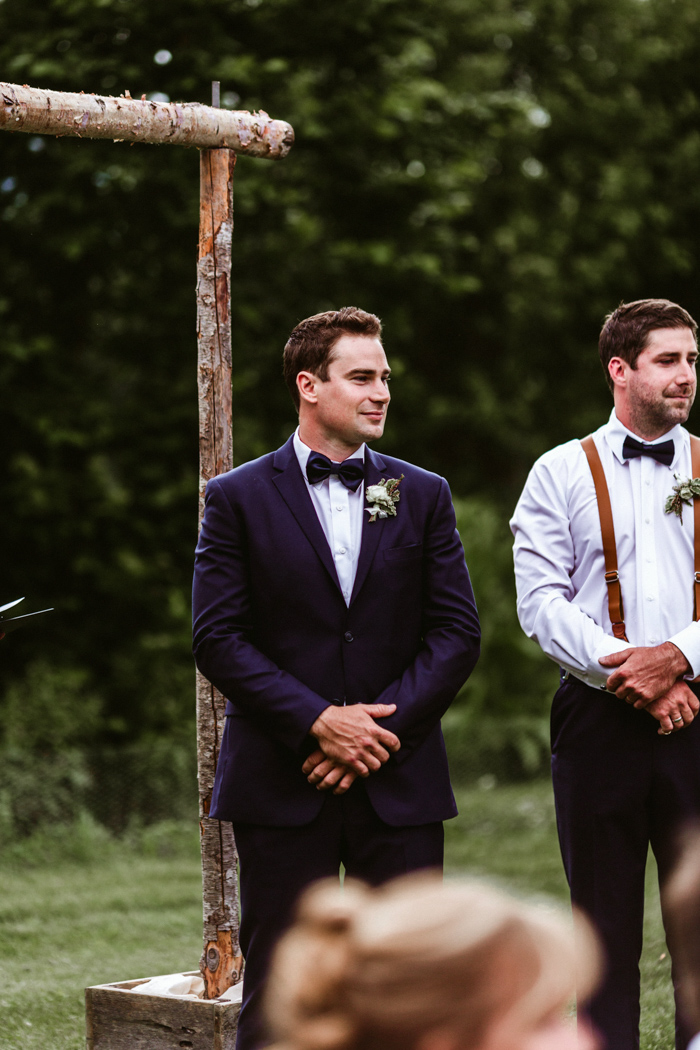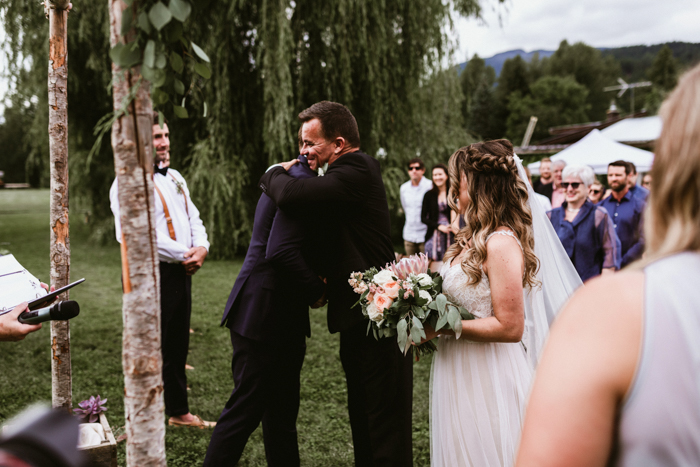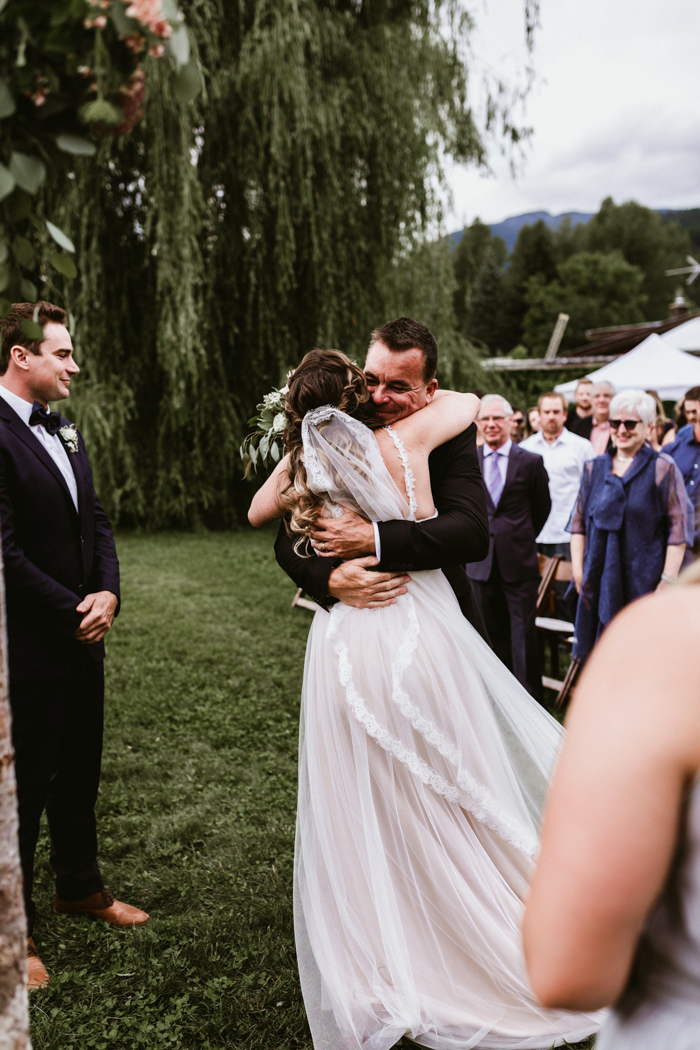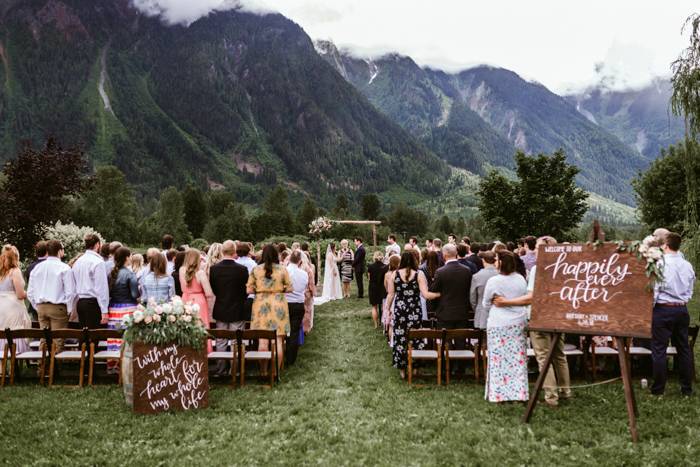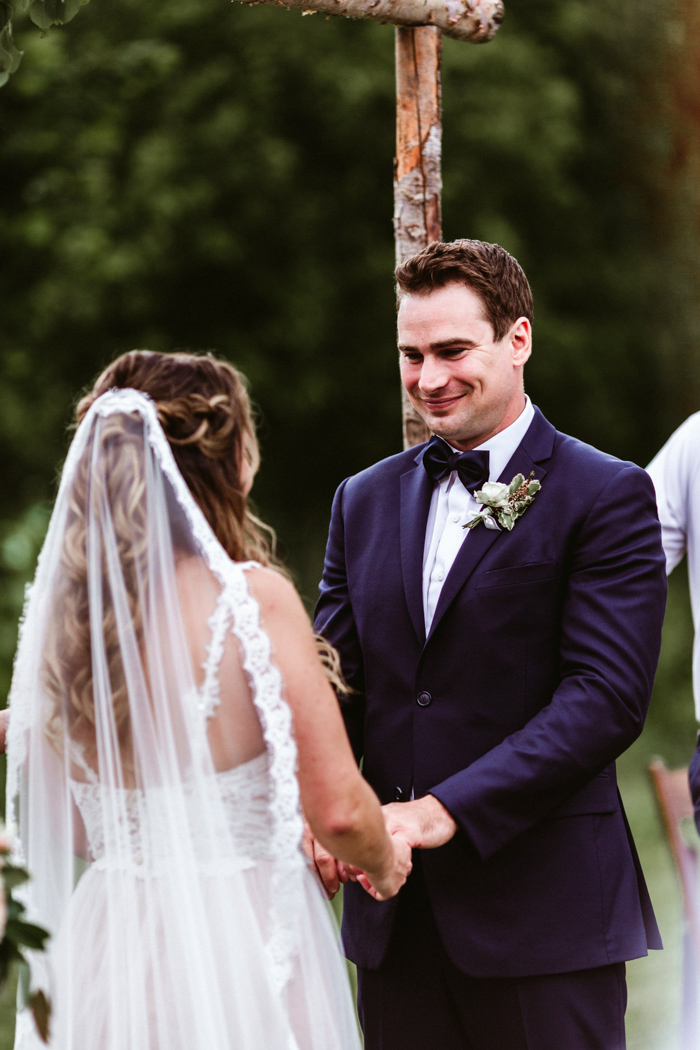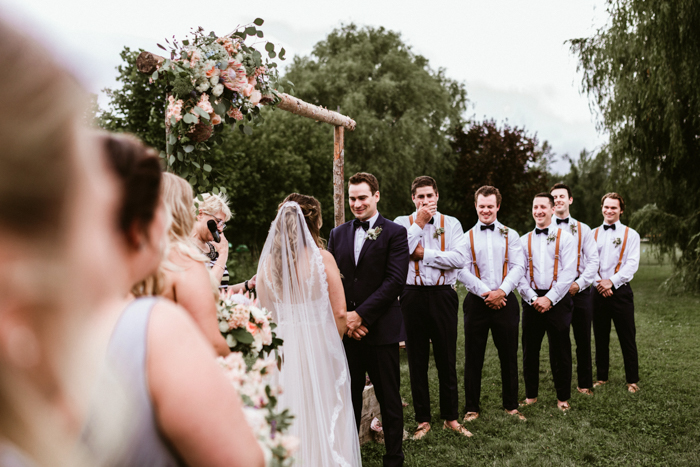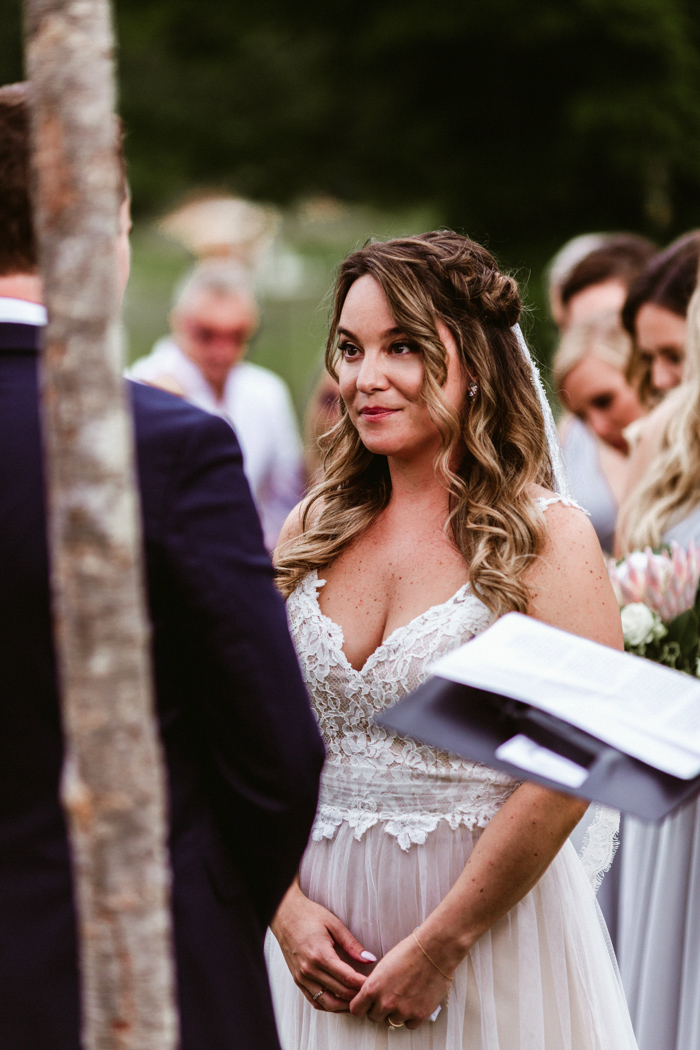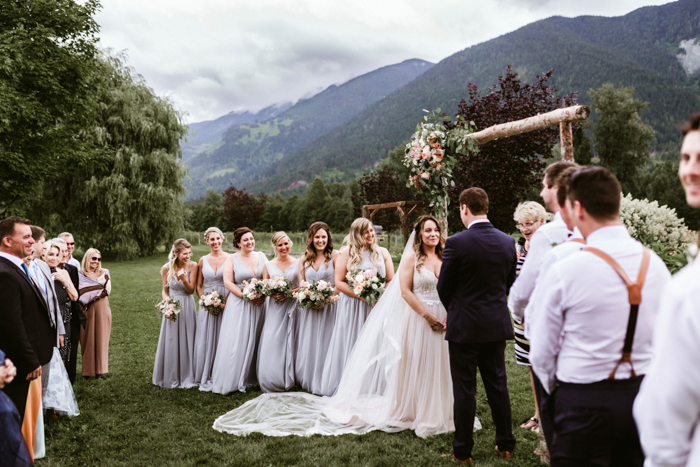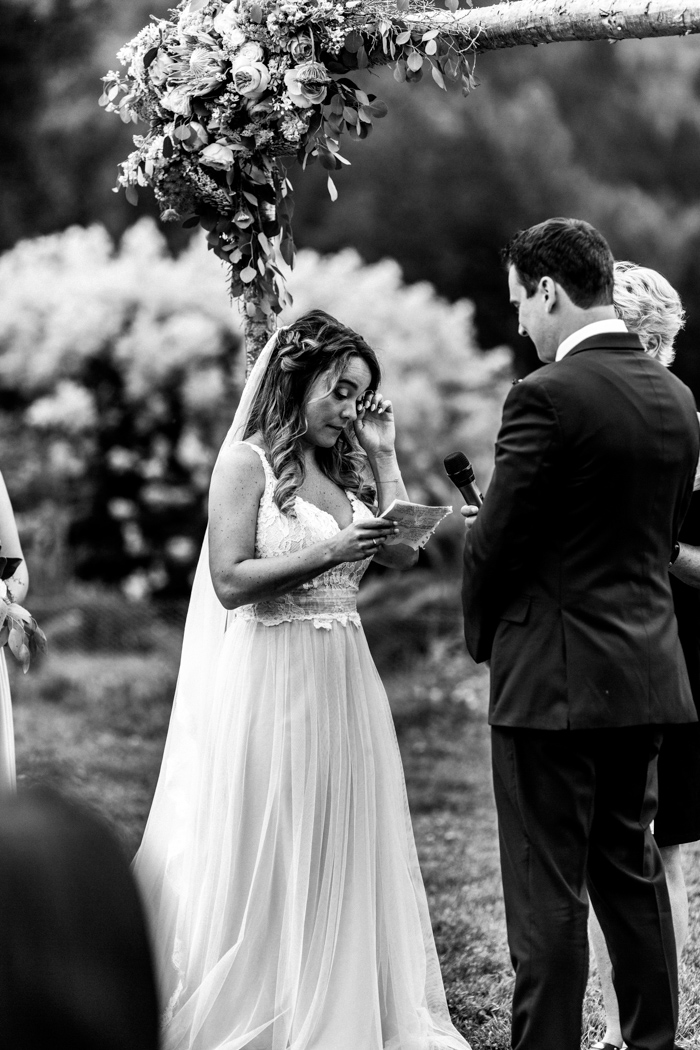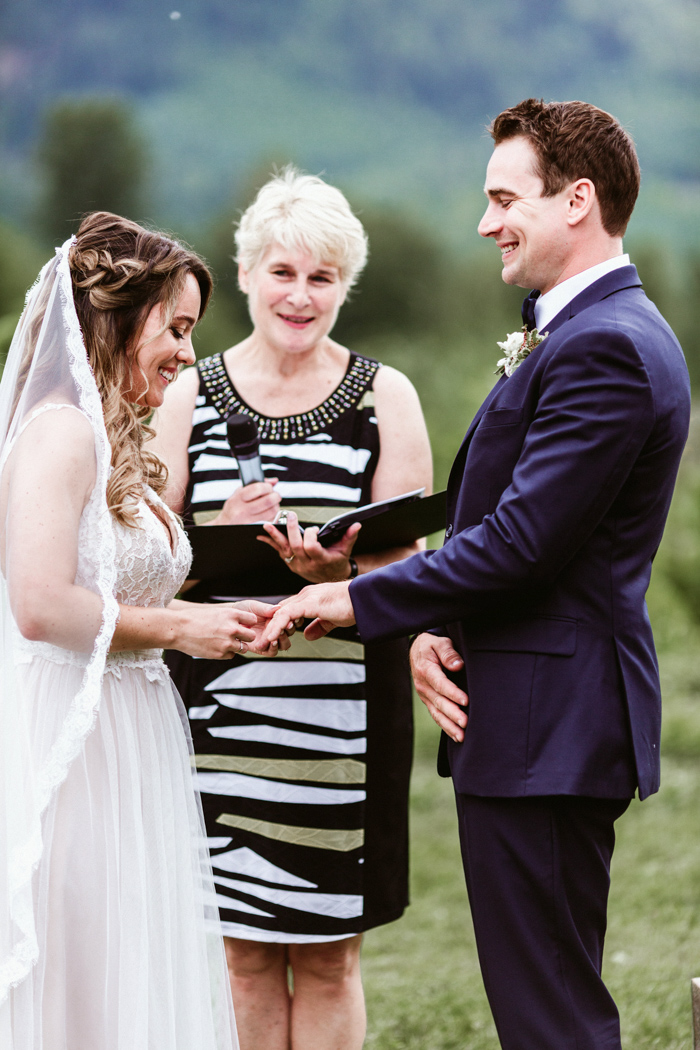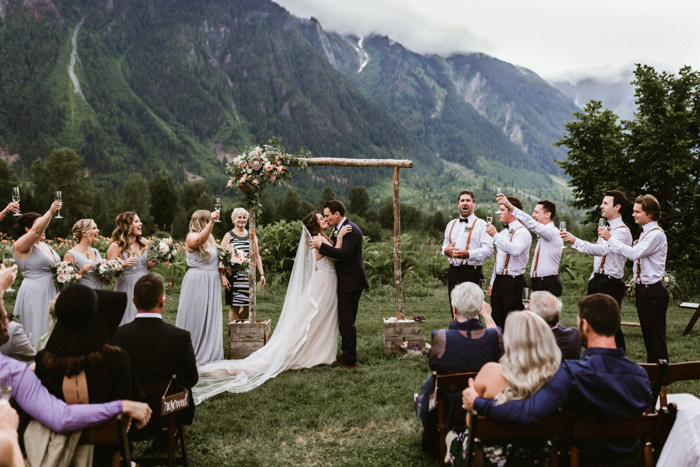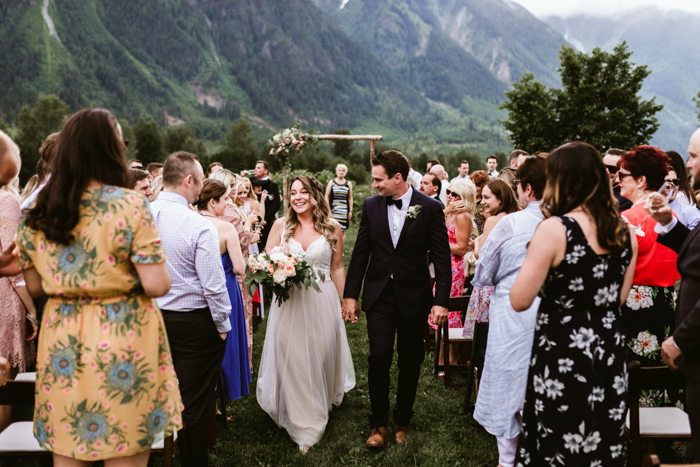 I think our biggest piece of advice would be to do whatever makes you happiest. Whether it's longer speeches, more dancing, a first look, family photos — you won't find the answer by Googling around. (trust me, I tried!) You just have to go with what you imagine your perfect day looks like because, at the end of the day, your family and friends will have the best time no matter what.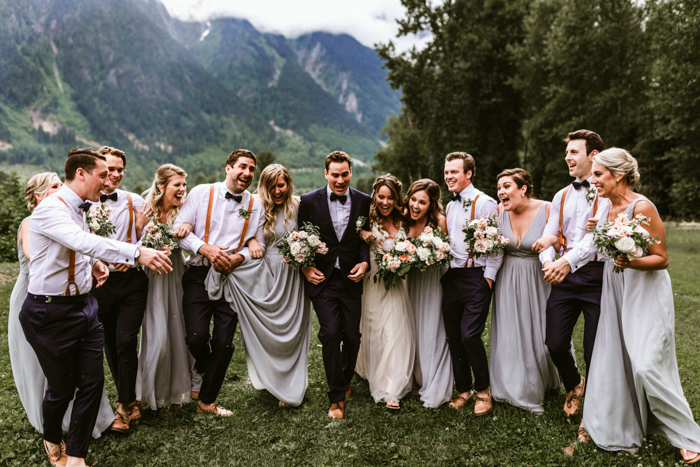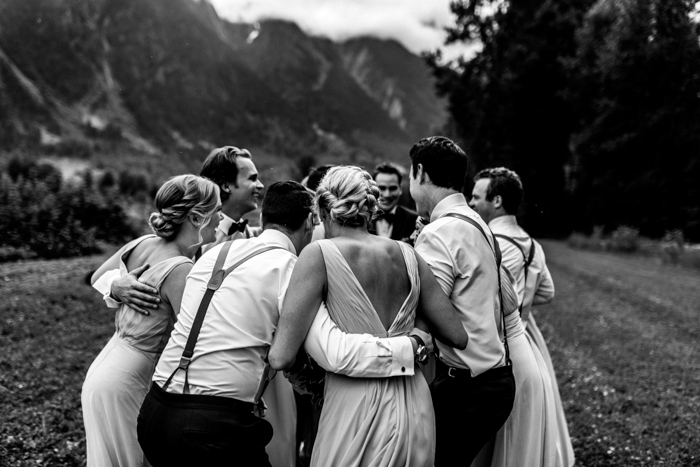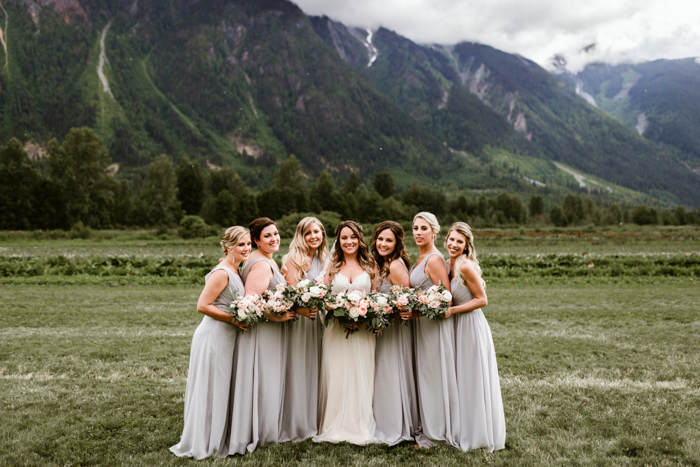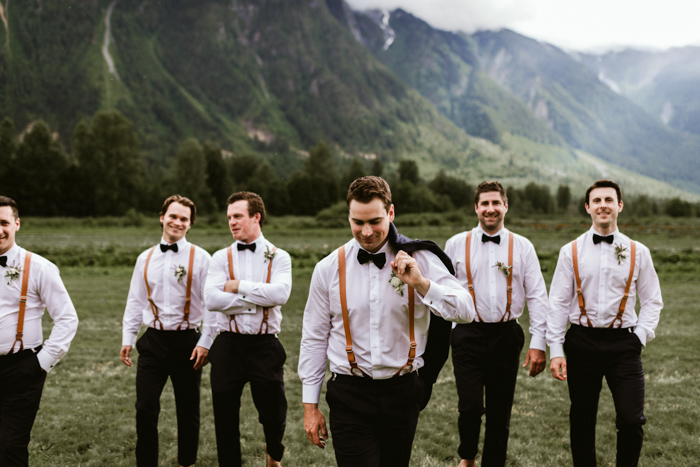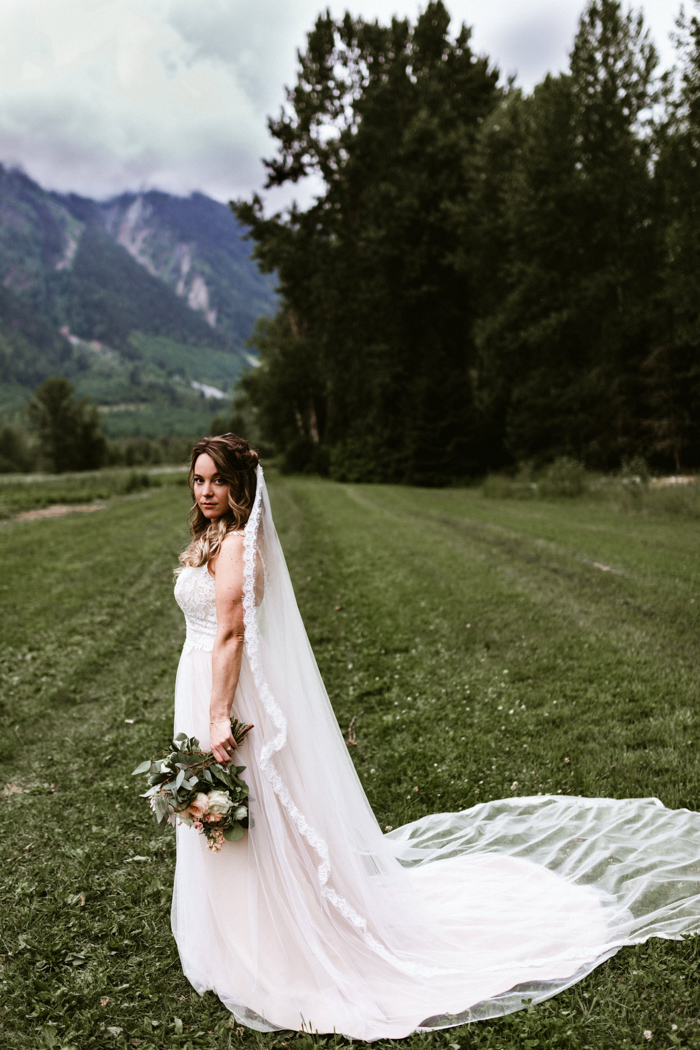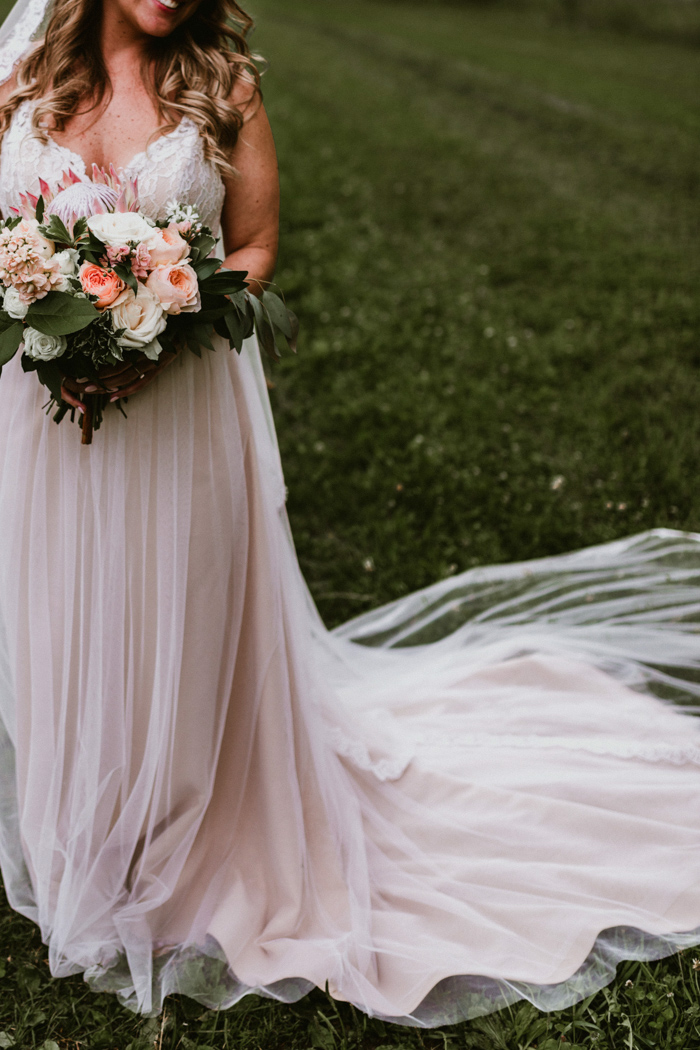 Someone gave us the advice to take three moments together throughout the day and to just step back and observe. The first look really stands out. I don't think either of us has ever had that many emotions running through our minds at once. The minute we saw each other, all our nerves went away! We knew the weather would be a risk up in the mountains, but the rain danced around us all day. The few moments before I walked down the aisle with my dad were also some I'll never forget, and getting ready with my mom and bridesmaids in the morning was perfect. We're also so happy we danced with our parents and had a few quiet moments to whisper about all of the small details that had happened throughout the day.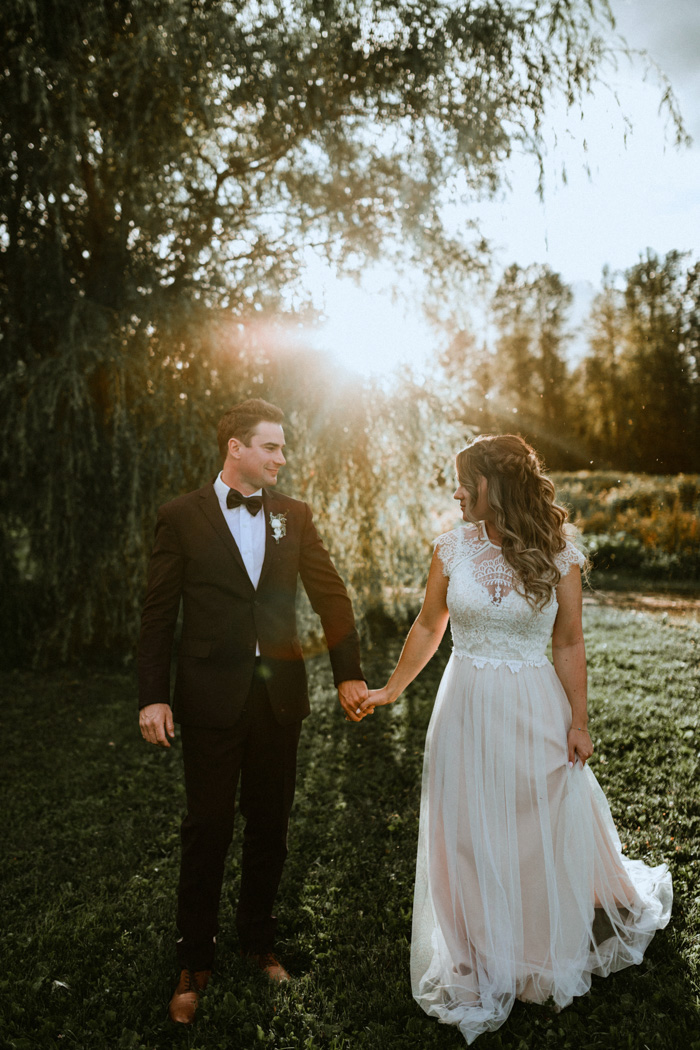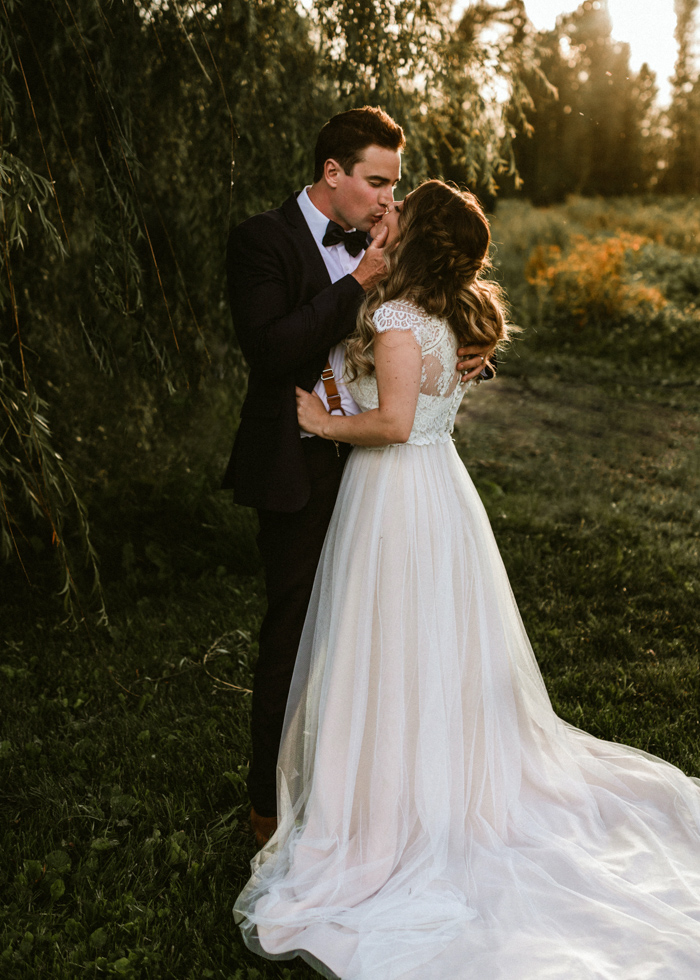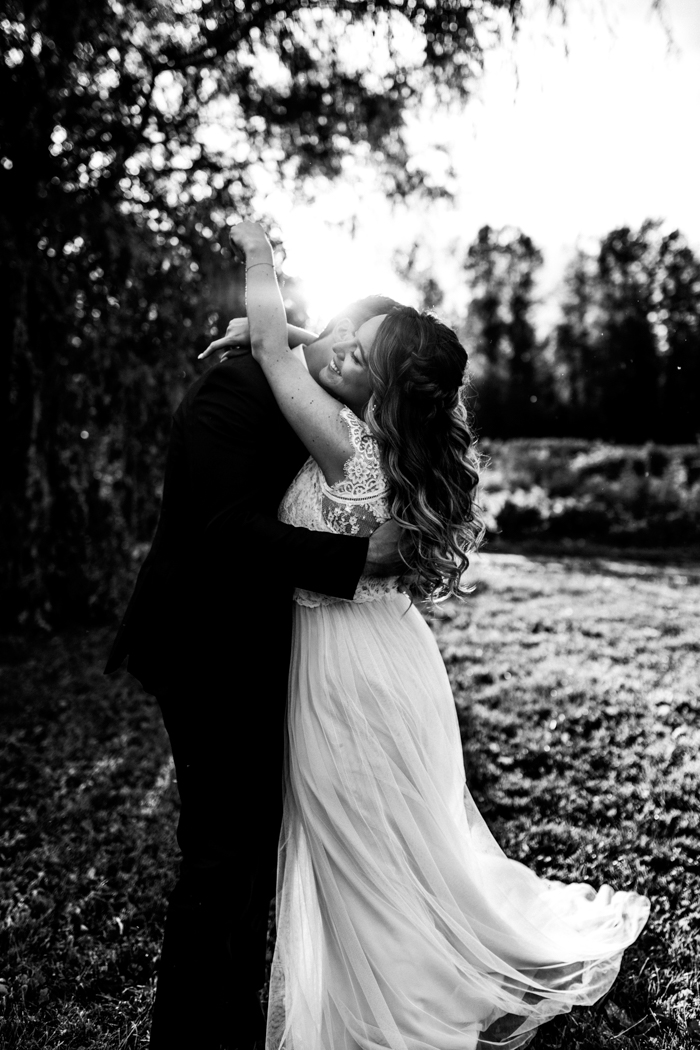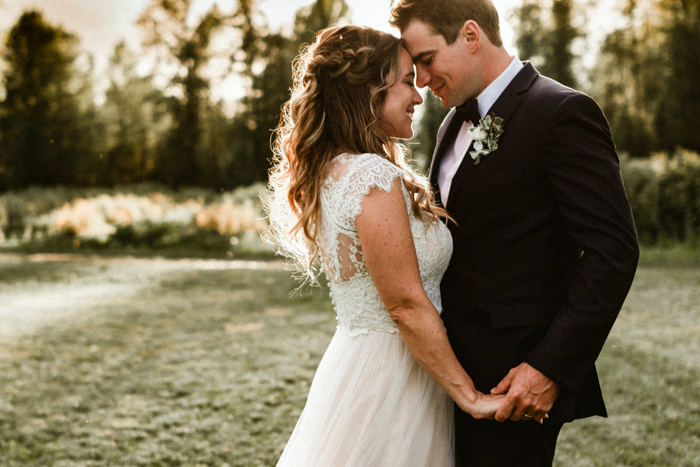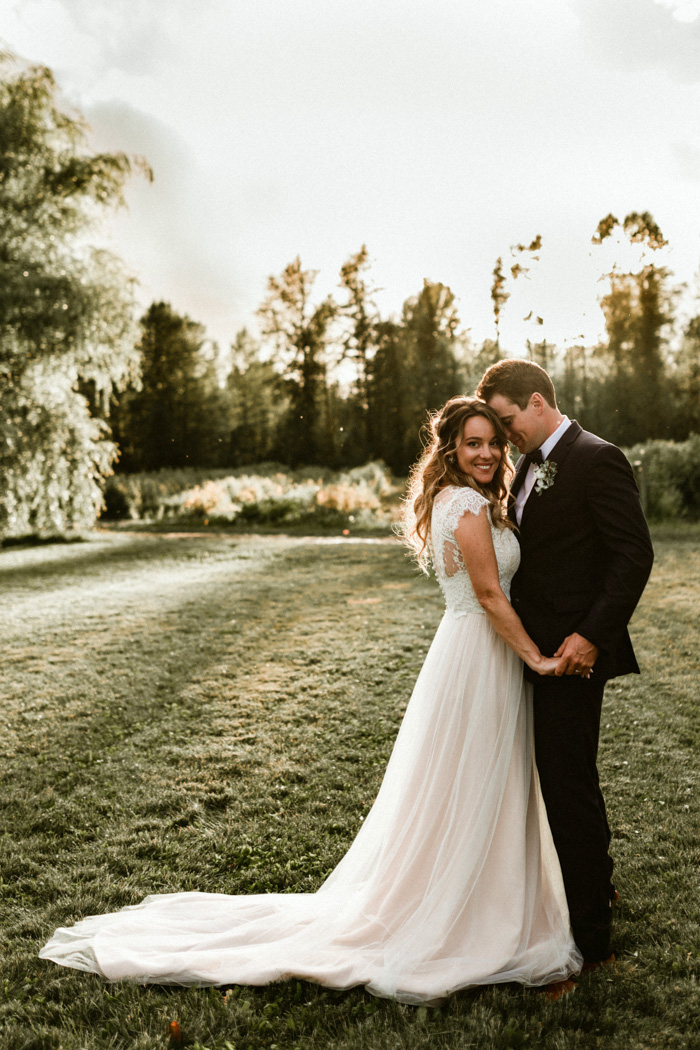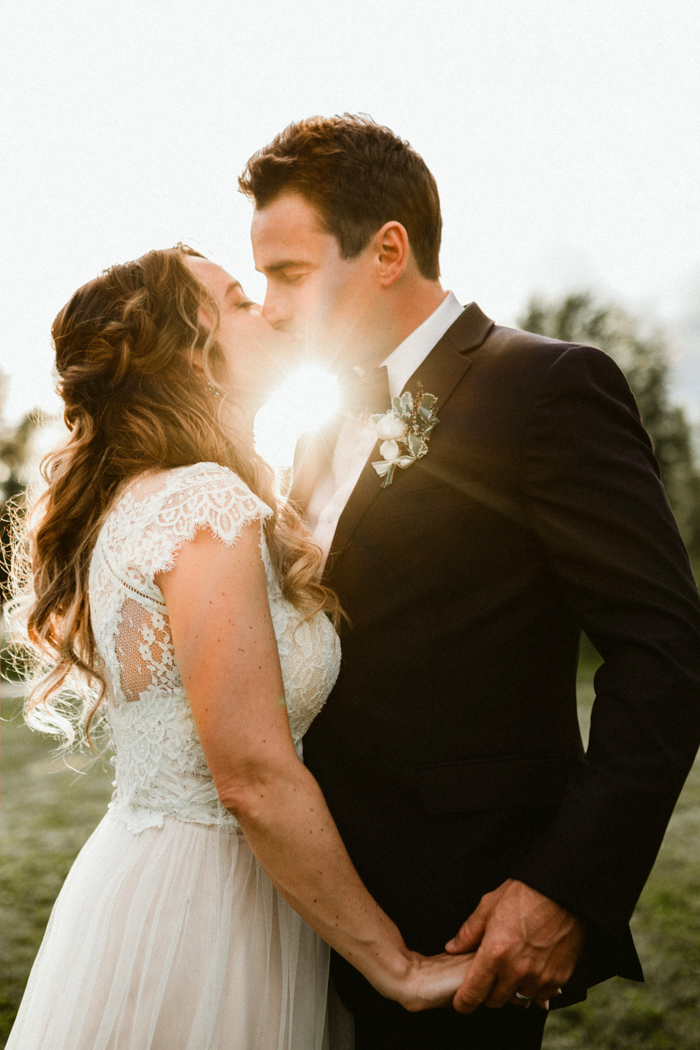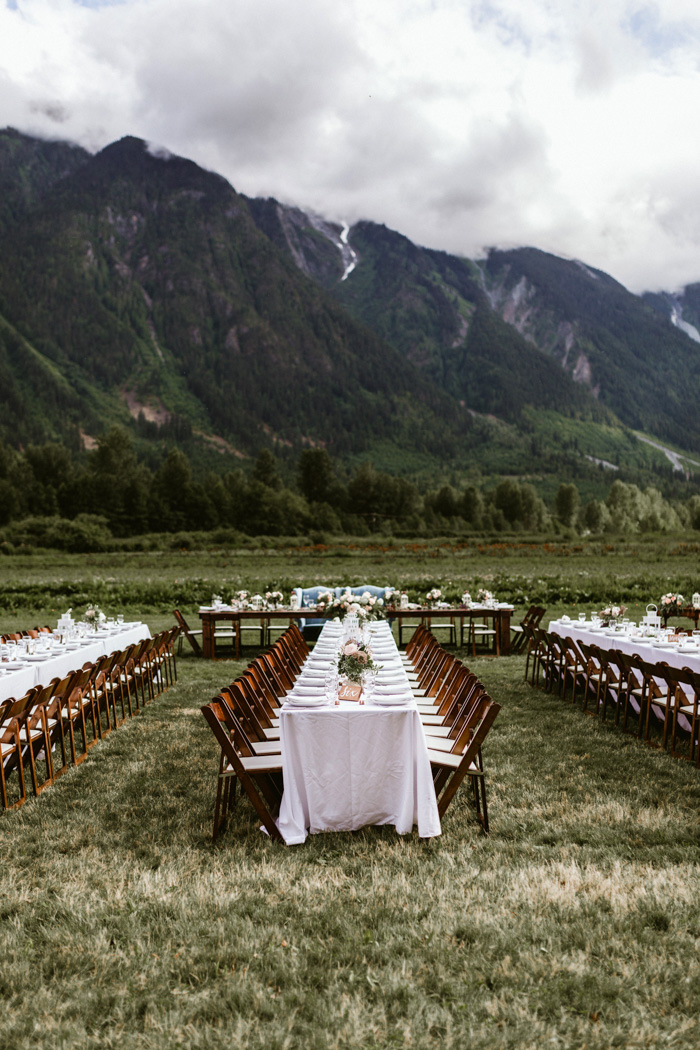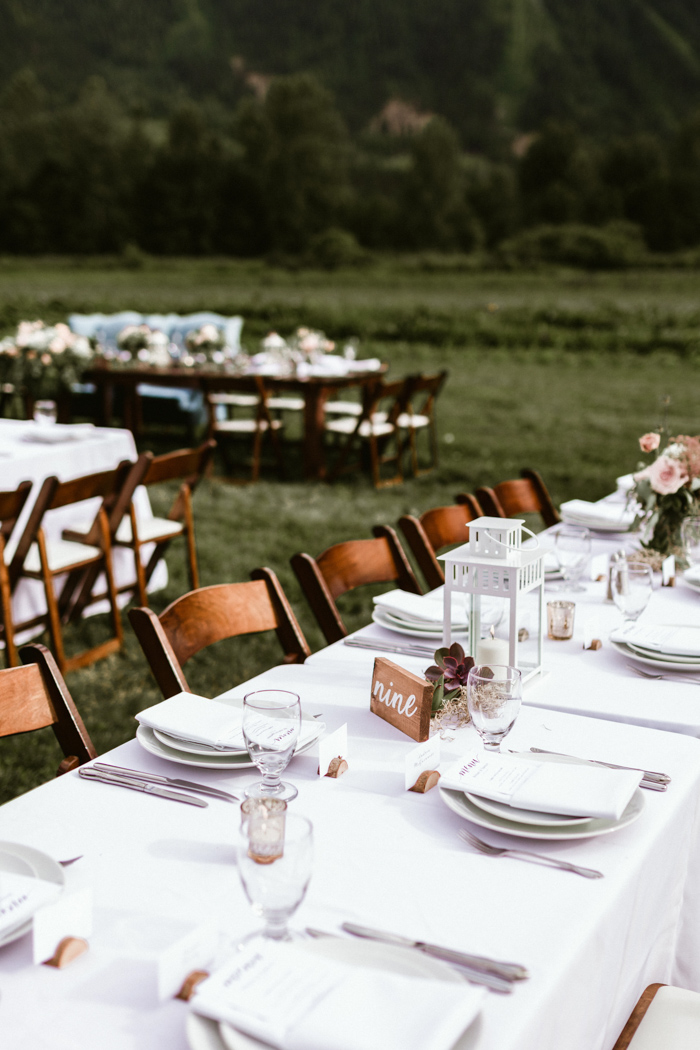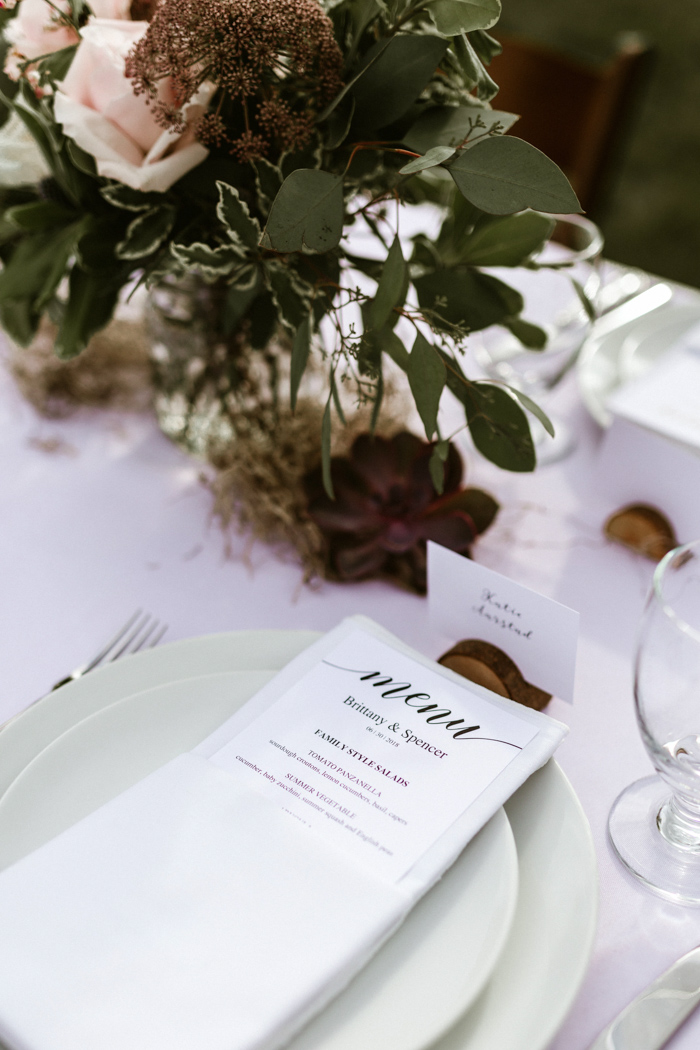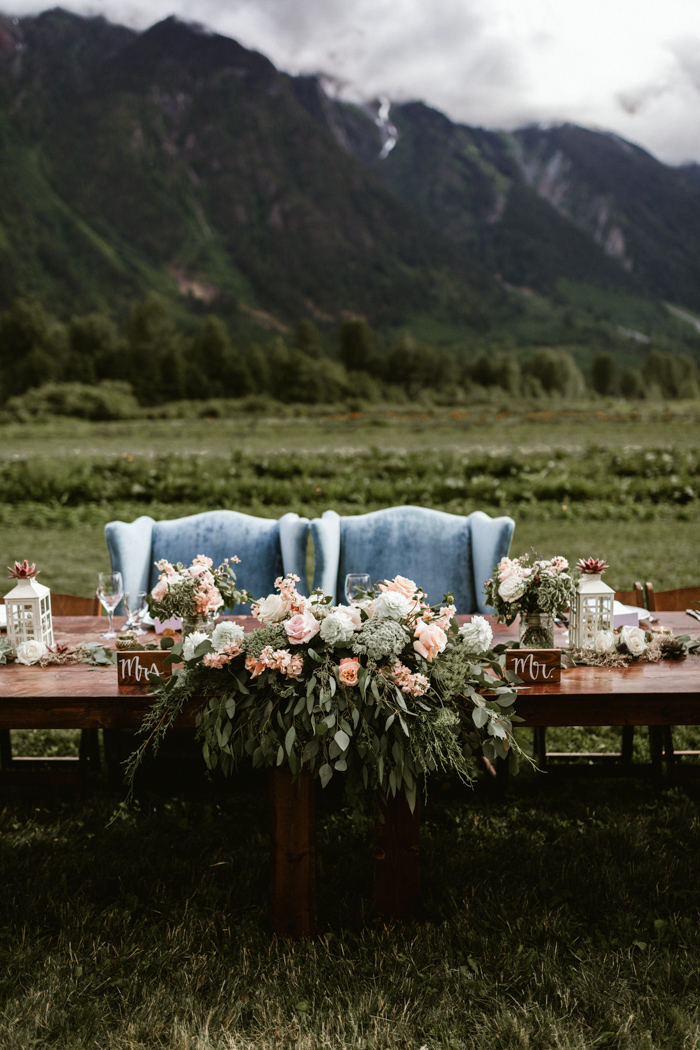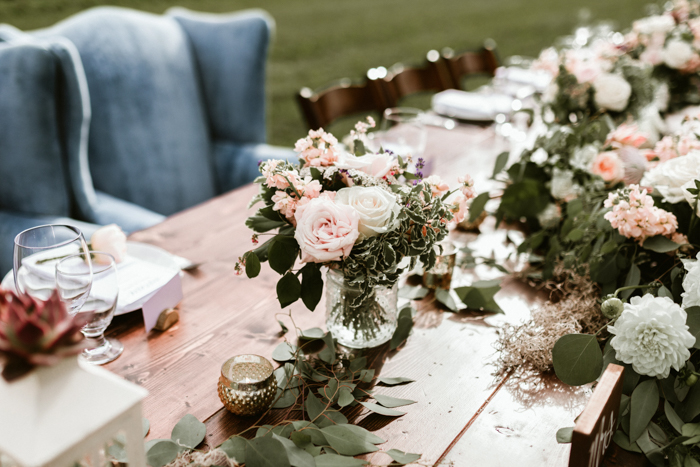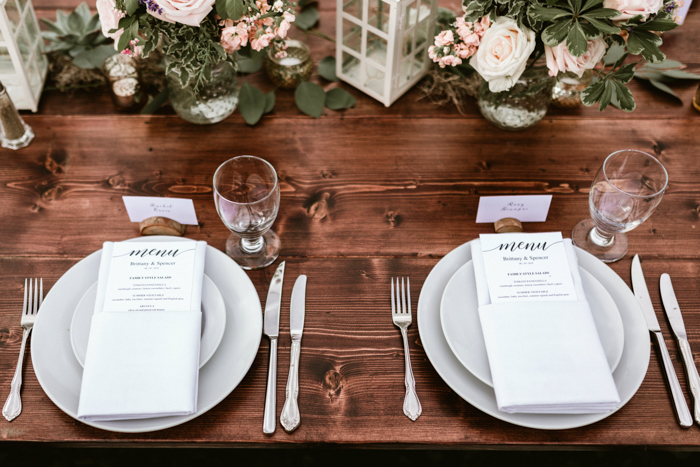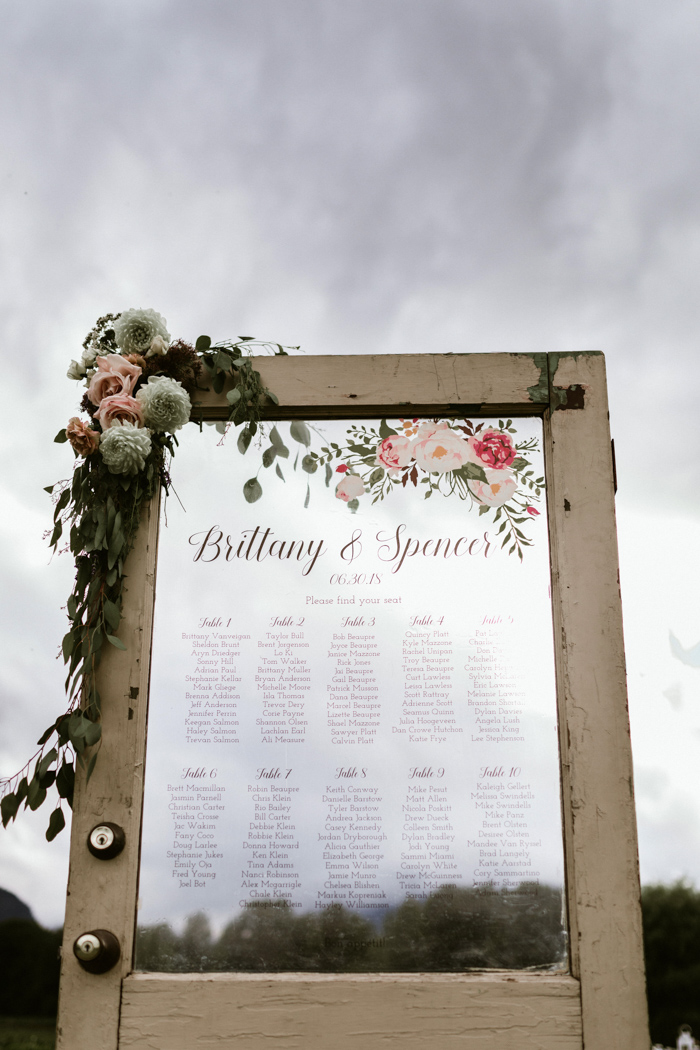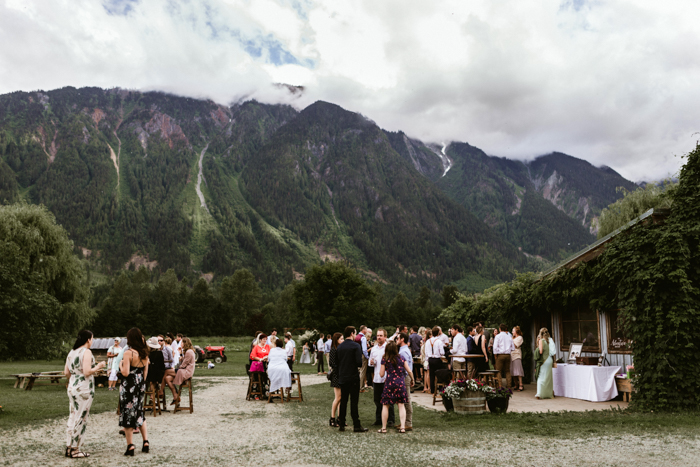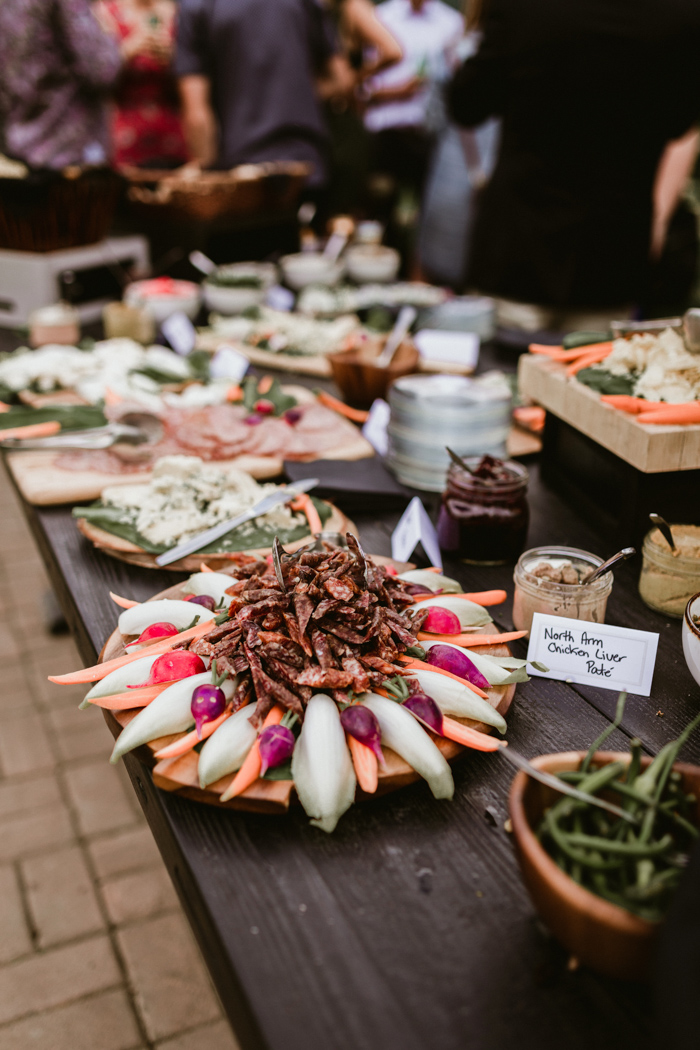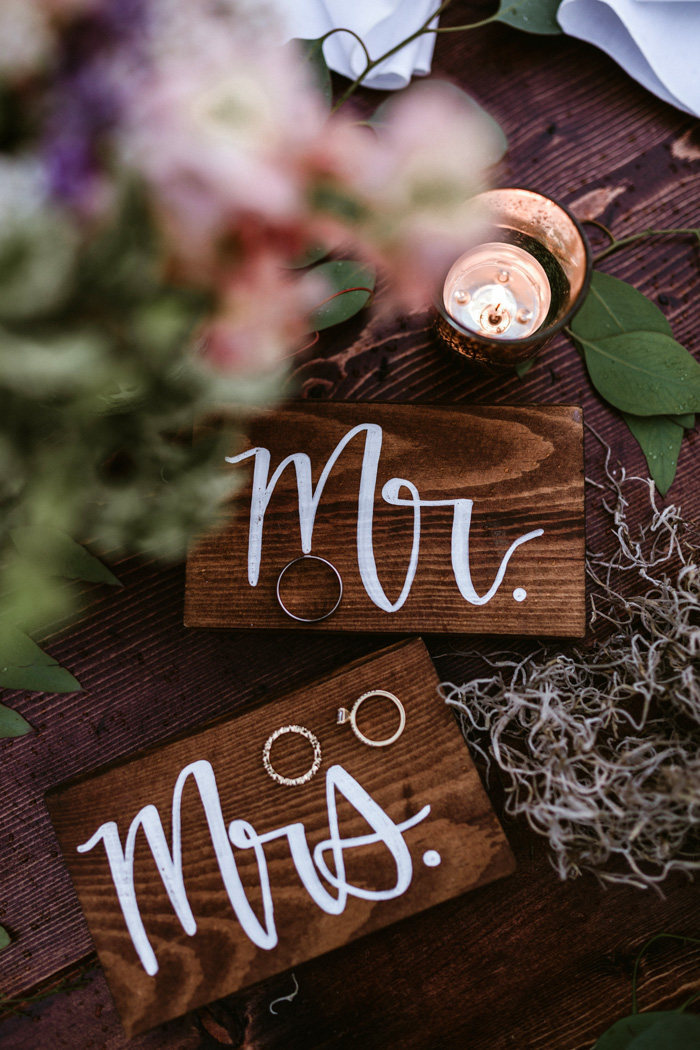 Spencer surprised me by singing, "Grow Old with You" from The Wedding Singer. He had our brothers and one of their girlfriends organize it behind the scenes. They all walked out with ukuleles and brought him out his guitar during my brother and mom's speech. I'm not sure I've ever been more surprised in my whole life! It made an already beyond perfect day even more amazing knowing that they had been planning this for months.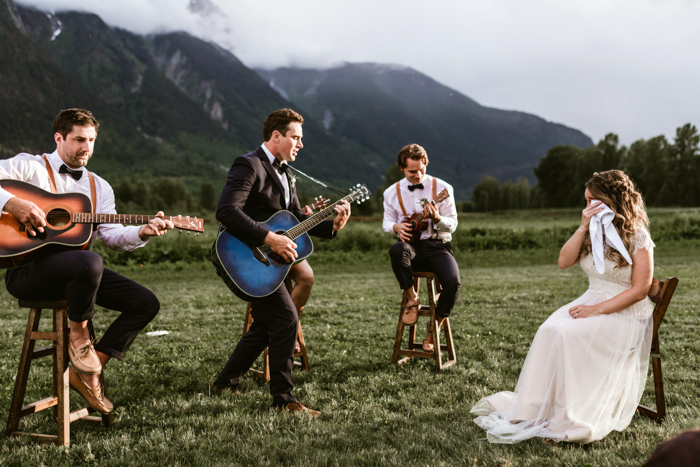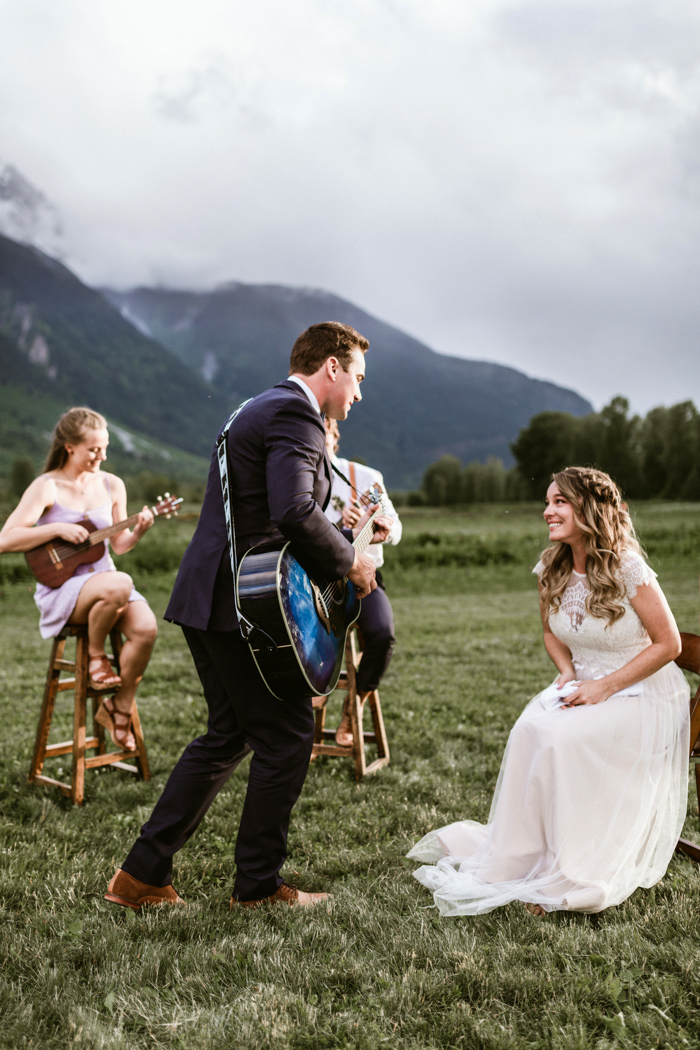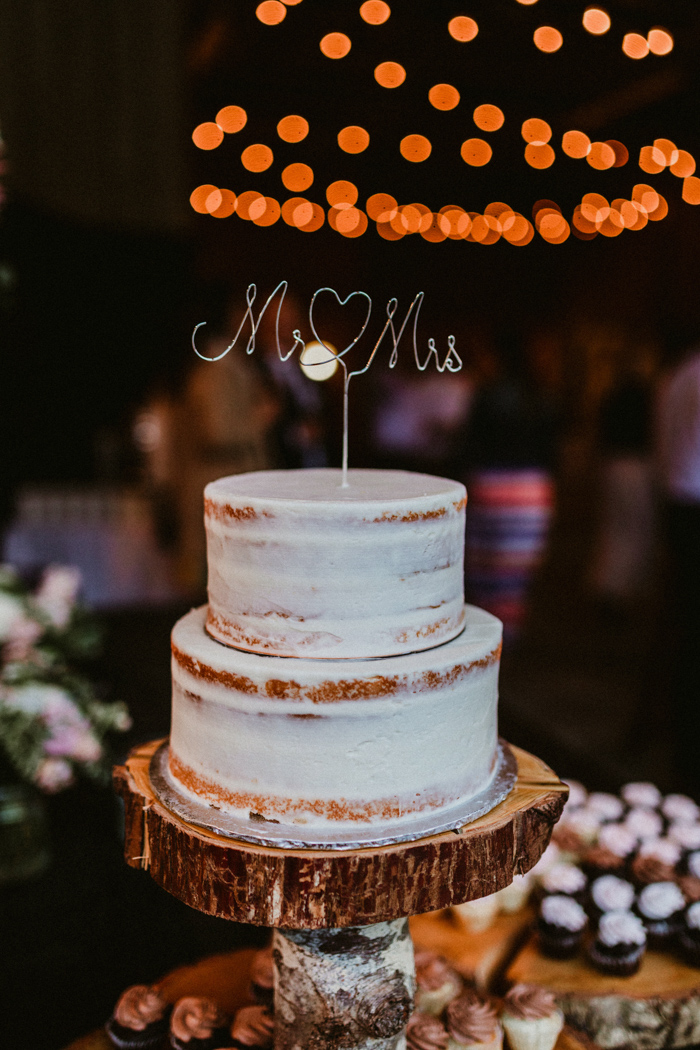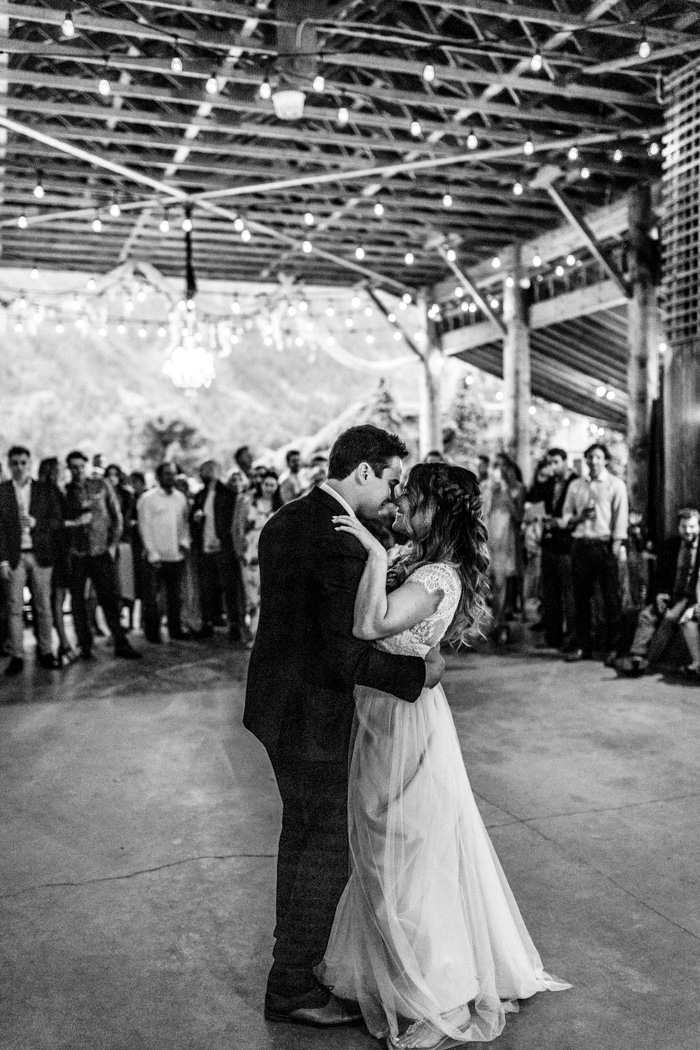 Congratulations to Brittany and Spencer, and a big thanks to Hayley Williamson Photography for sharing this North Arm Farm wedding with Junebug! Dreaming of a mountain wedding? Get ready to gush over this private Colorado mountain getaway wedding at Blackstone Rivers Ranch!