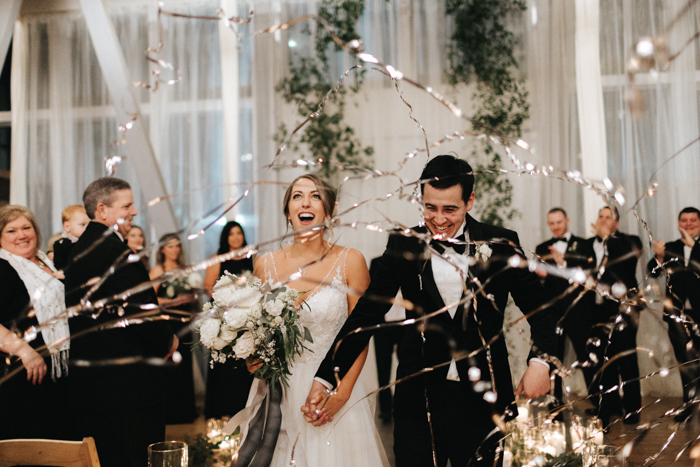 What's the best answer to, "What are you doing New Year's Eve?" Getting married, of course! With the help of planner Kathrina Addison and day-of coordinator Event Envy, Emily and Keifer threw a black-tie NYE wedding to ring in the new year with all of their closest family and friends, and the result was truly spectacular. This stylish couple kept their entire wedding party in black and kept all the decor in neutral and crisp, accented with lush white rose garlands and tons of greenery. Their day also included modern downtown portrait sessions, rap-inspired toasts from the bridesmaids, and an epic balloon drop at the stroke of midnight, all captured by the brilliant Gallivan Photo. If you've never thought about having a NYE wedding, we're pretty sure this wedding will change your mind!
The Couple:
Emily and Keifer
The Wedding:
The Metropolist, Seattle, Washington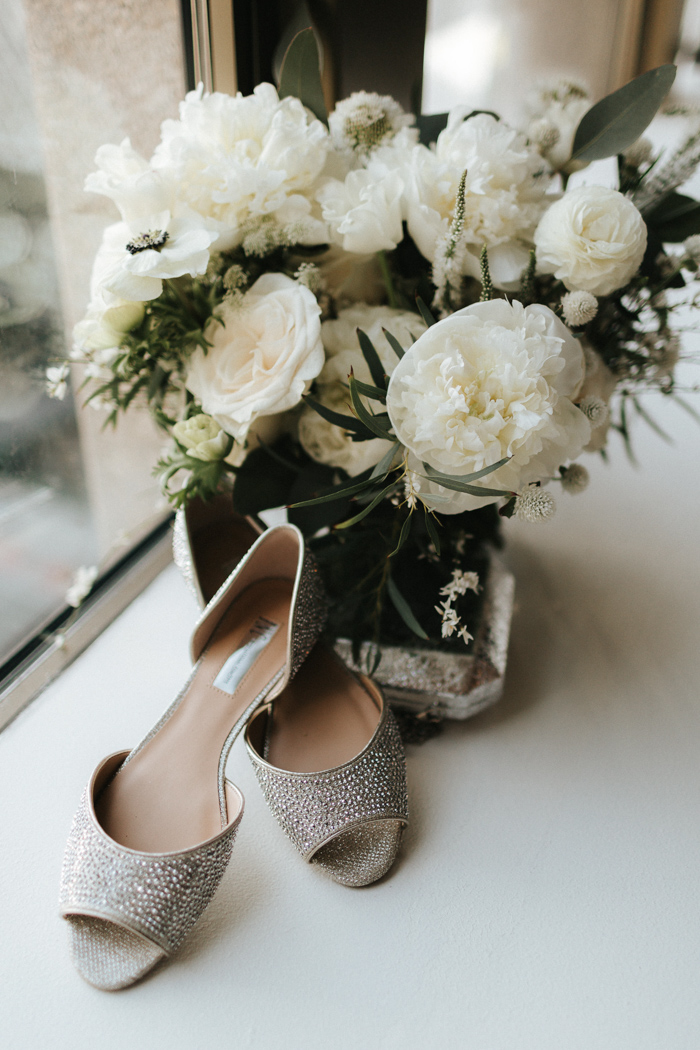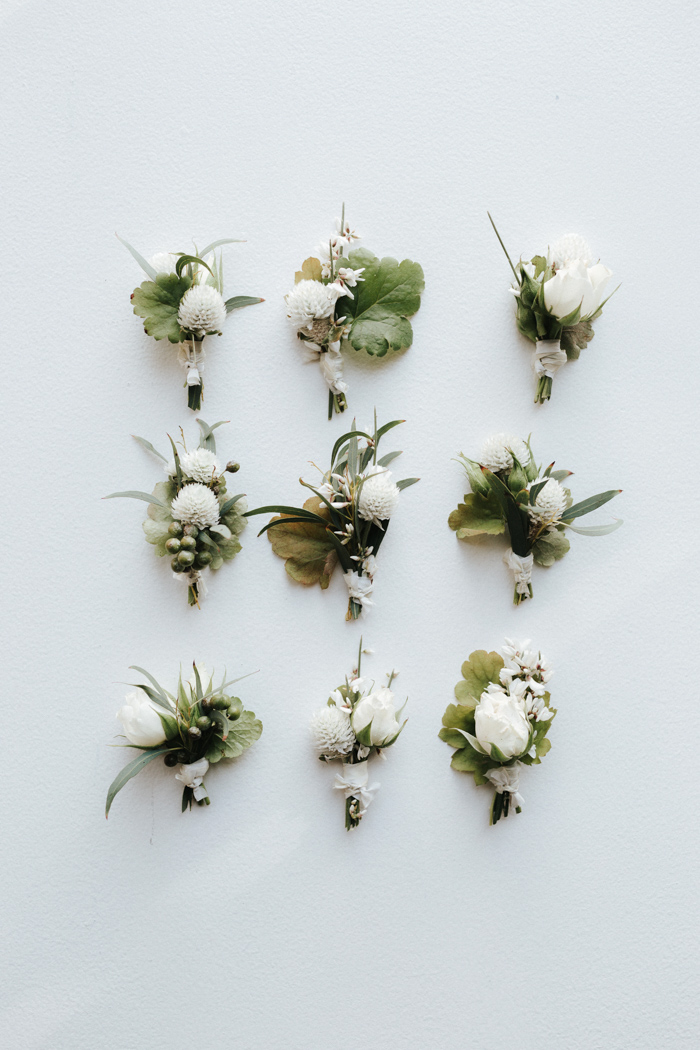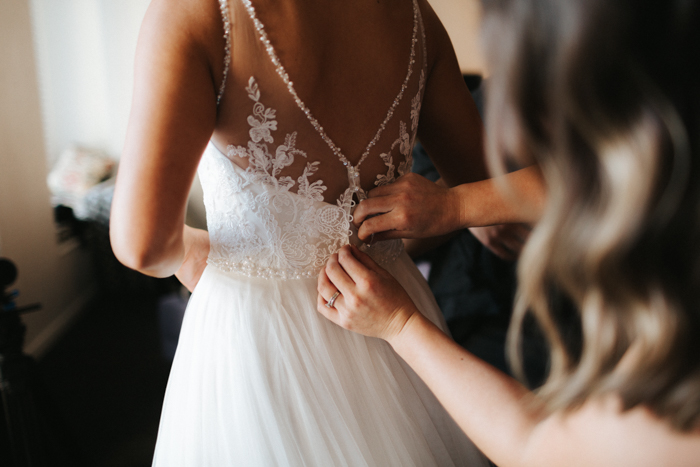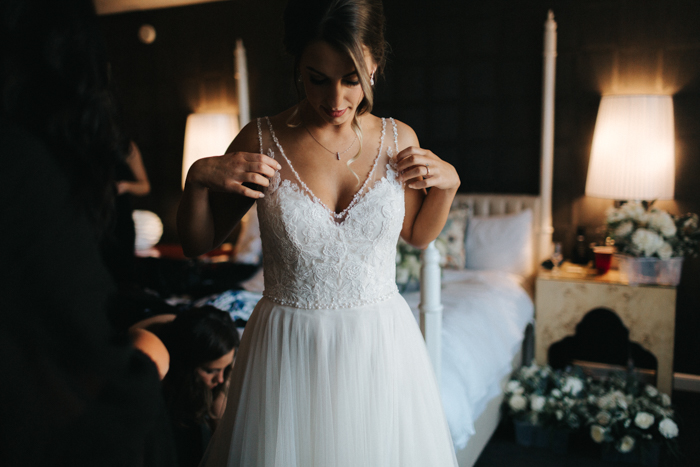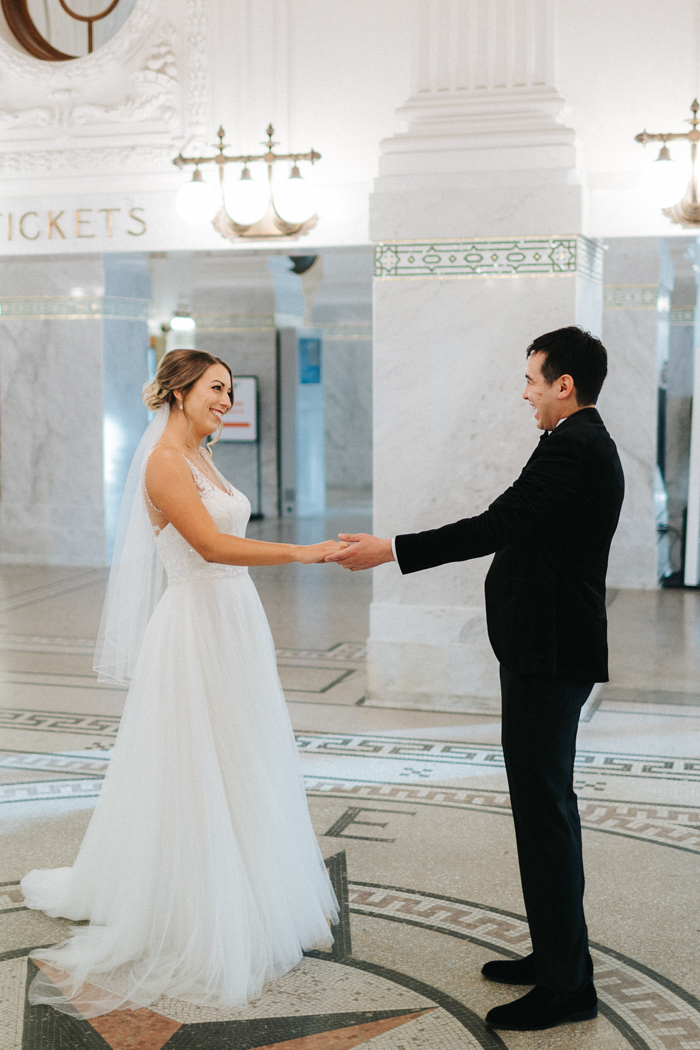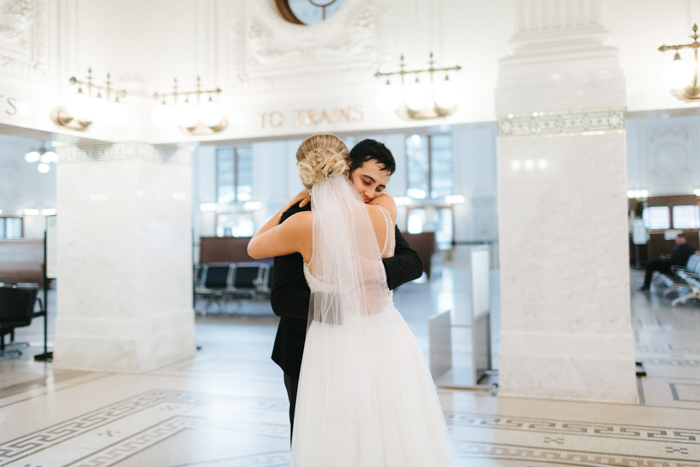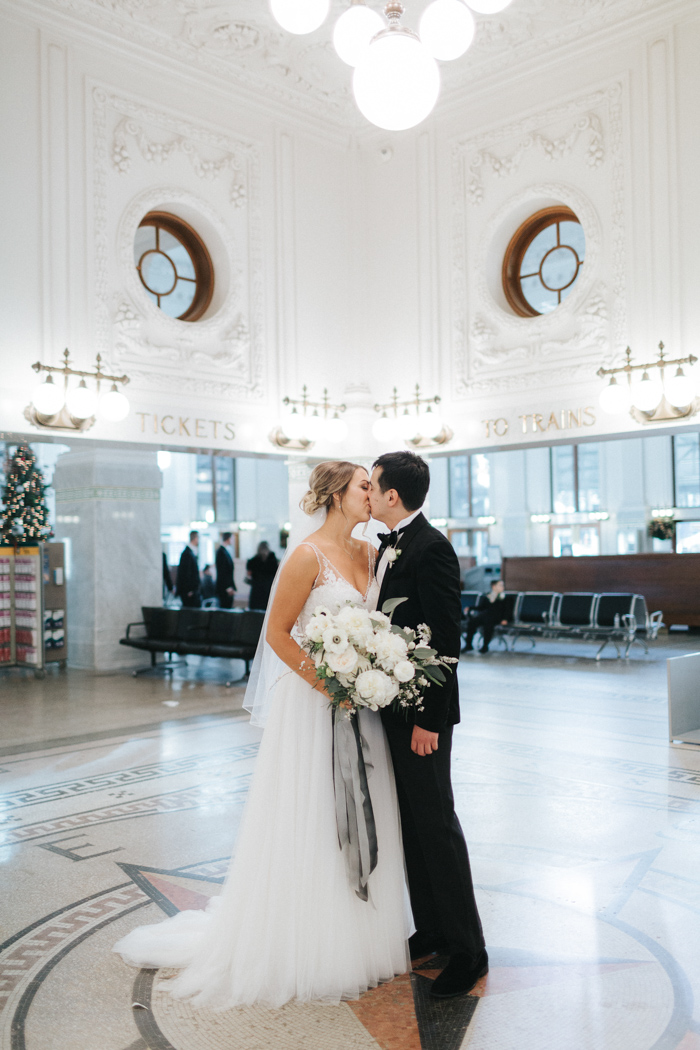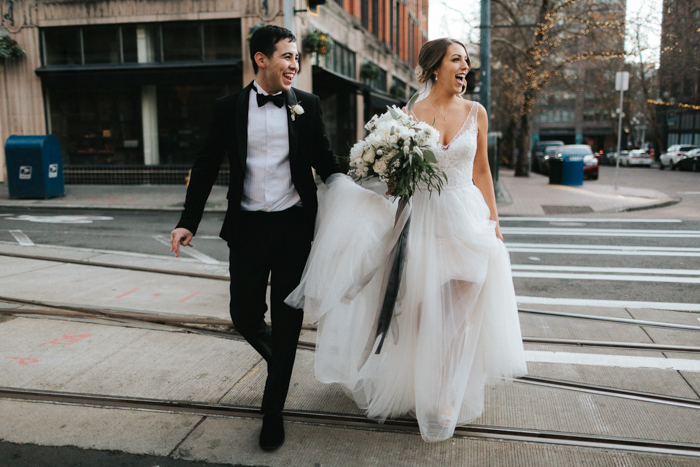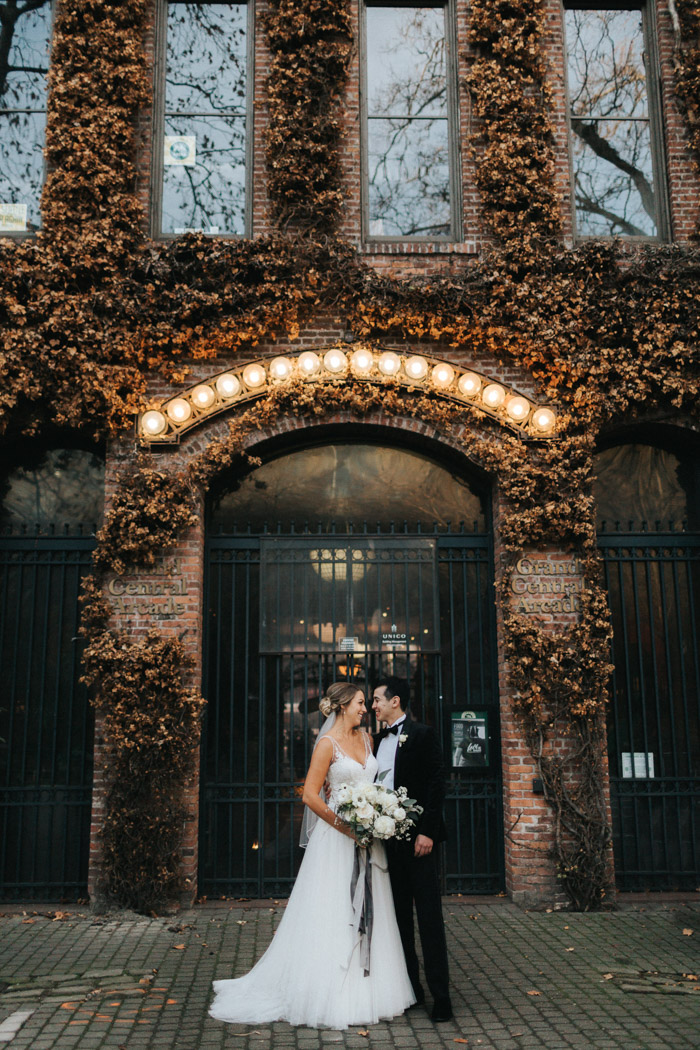 I had a complete blast going to a New Year's Eve wedding a few years ago, and ever since I have said I wanted that date! Then we decided to make it black tie in the city since it is rare that our friends and family get to dress up. The attire made the whole wedding theme come together beautifully!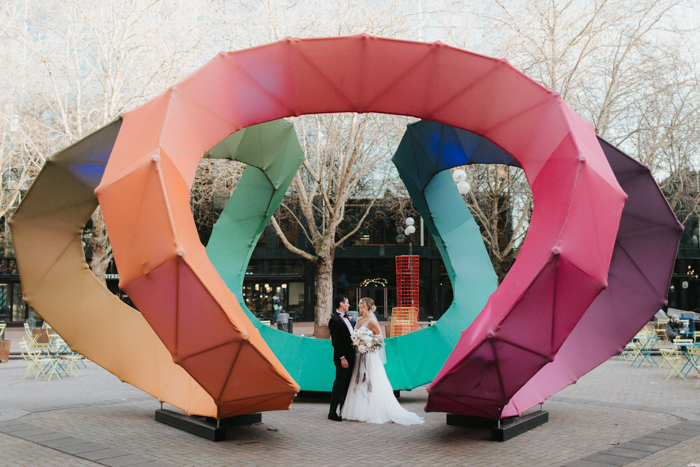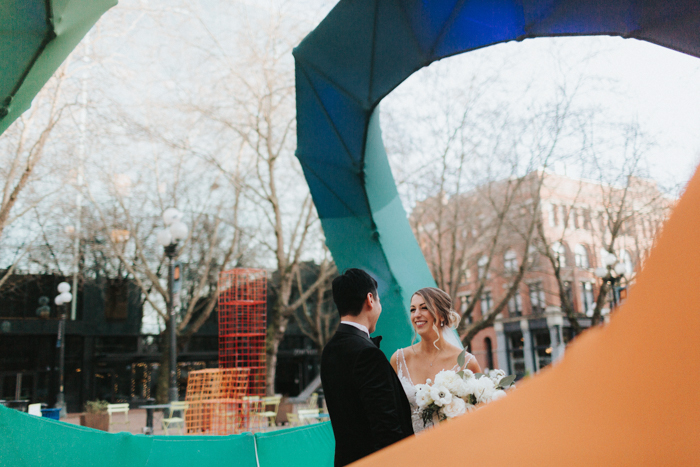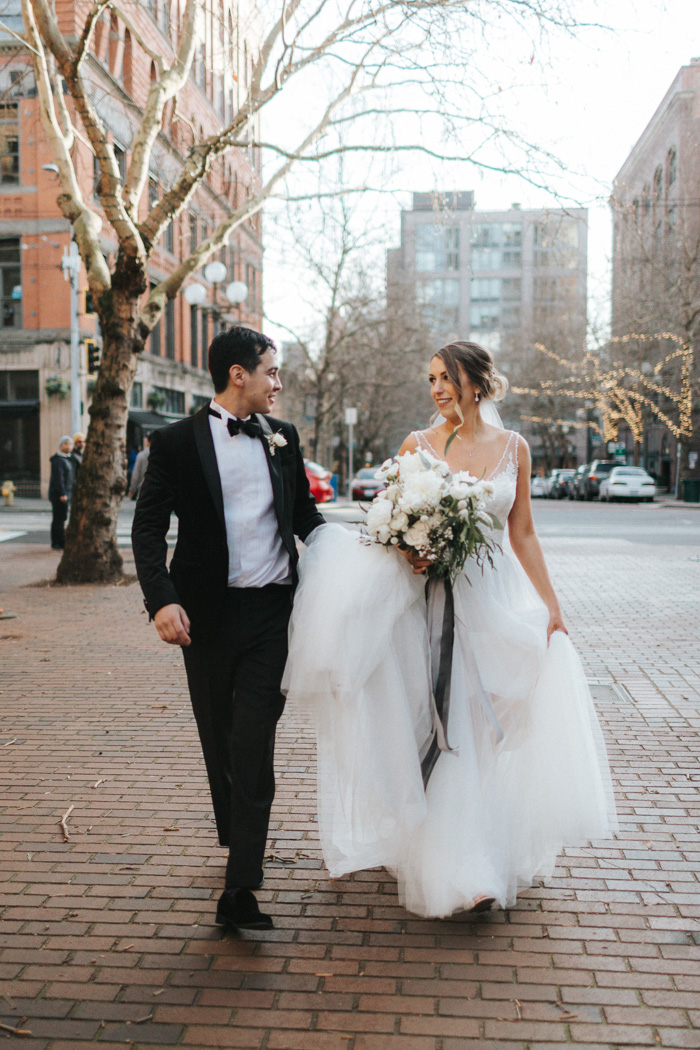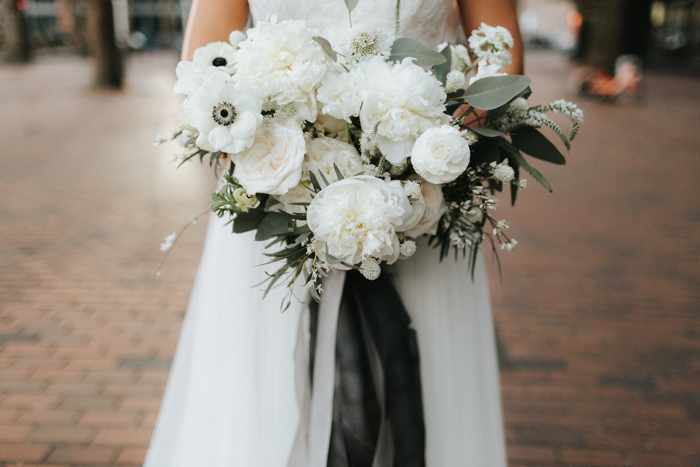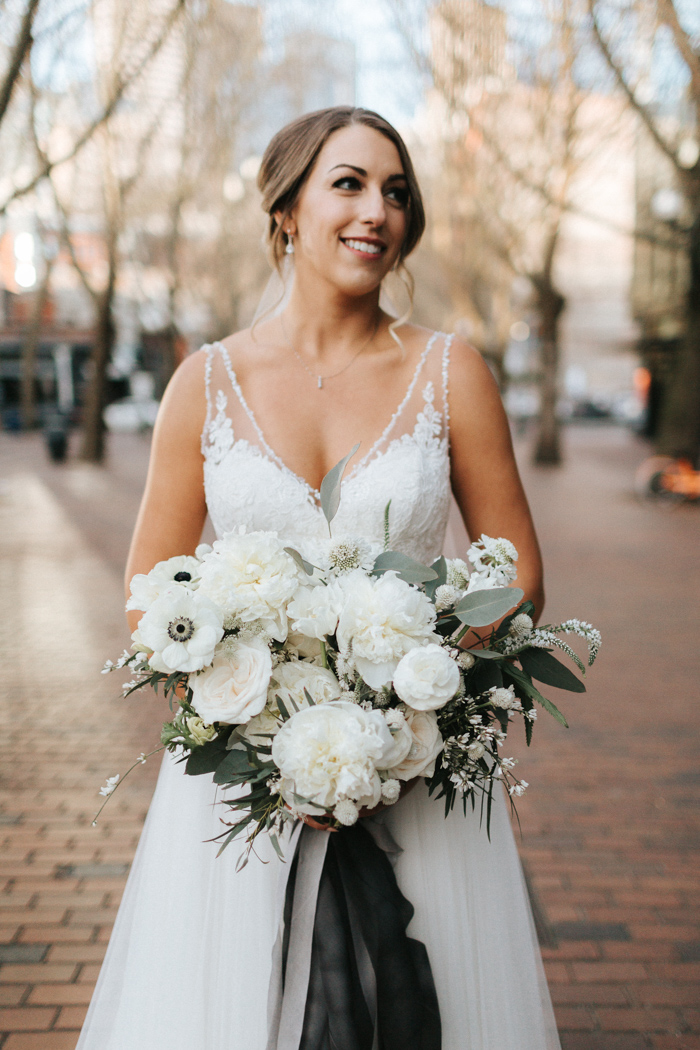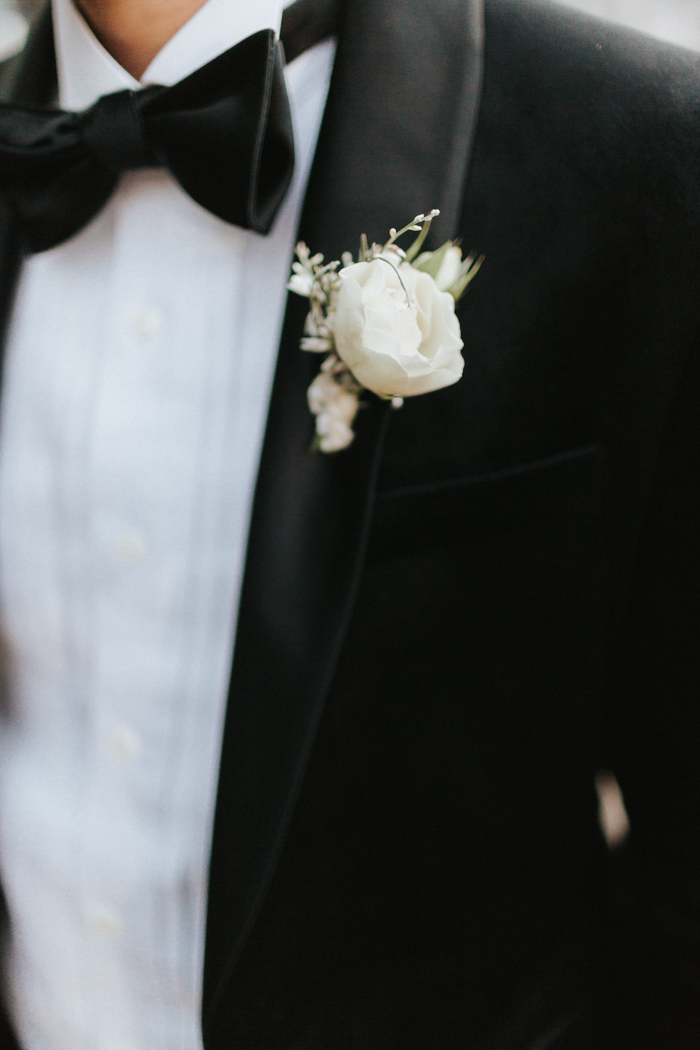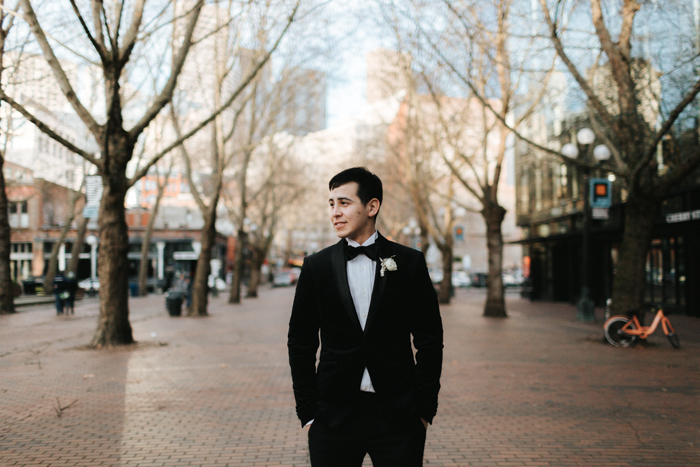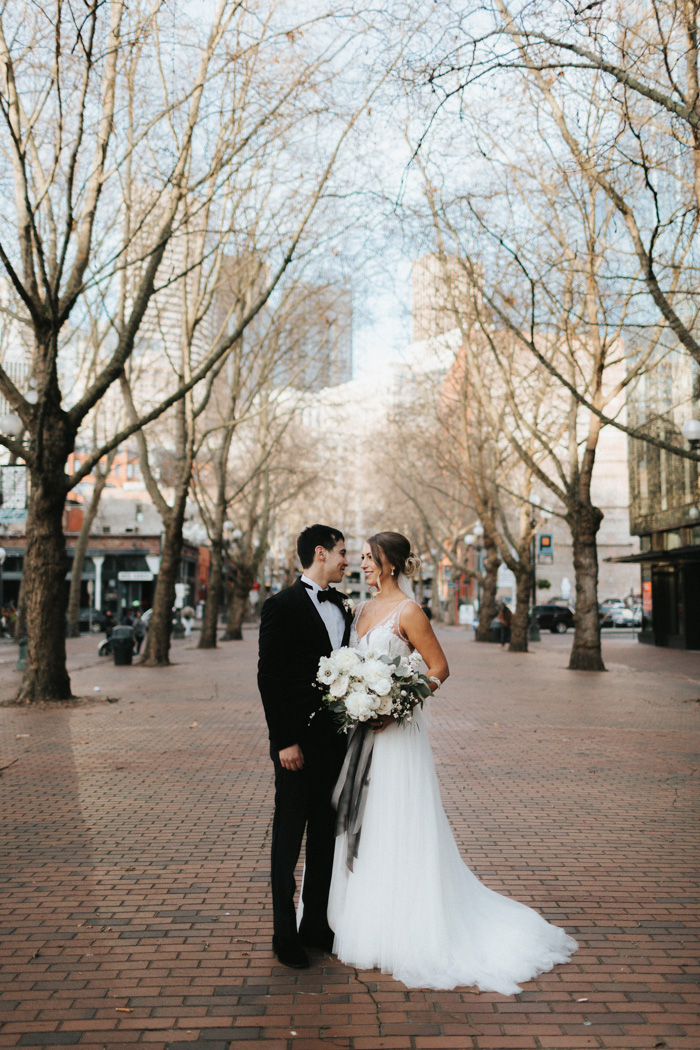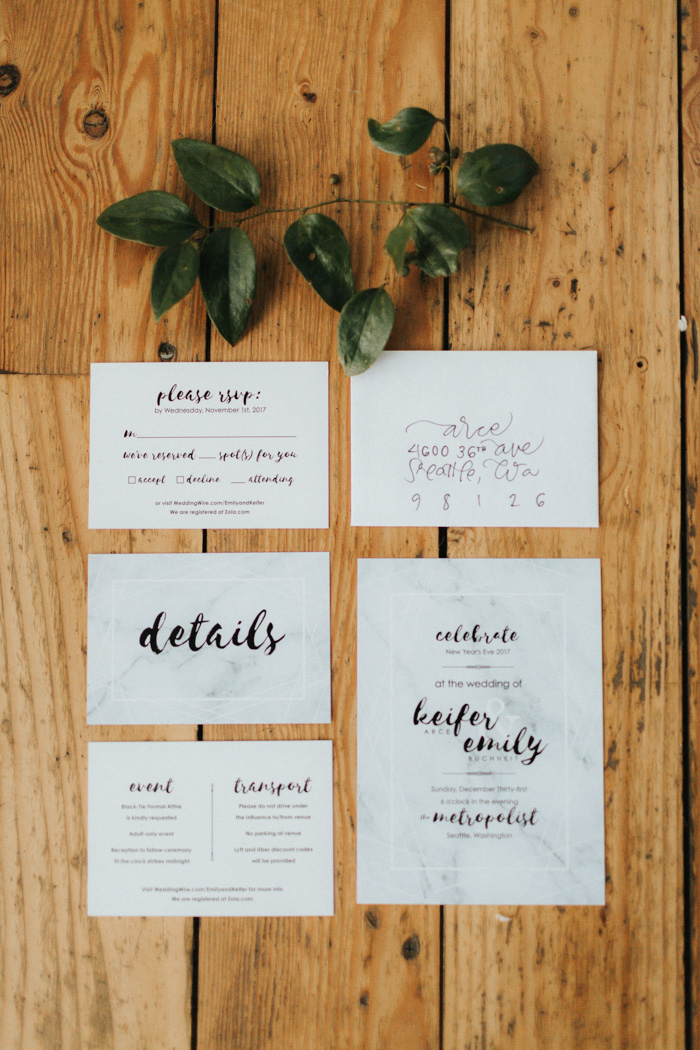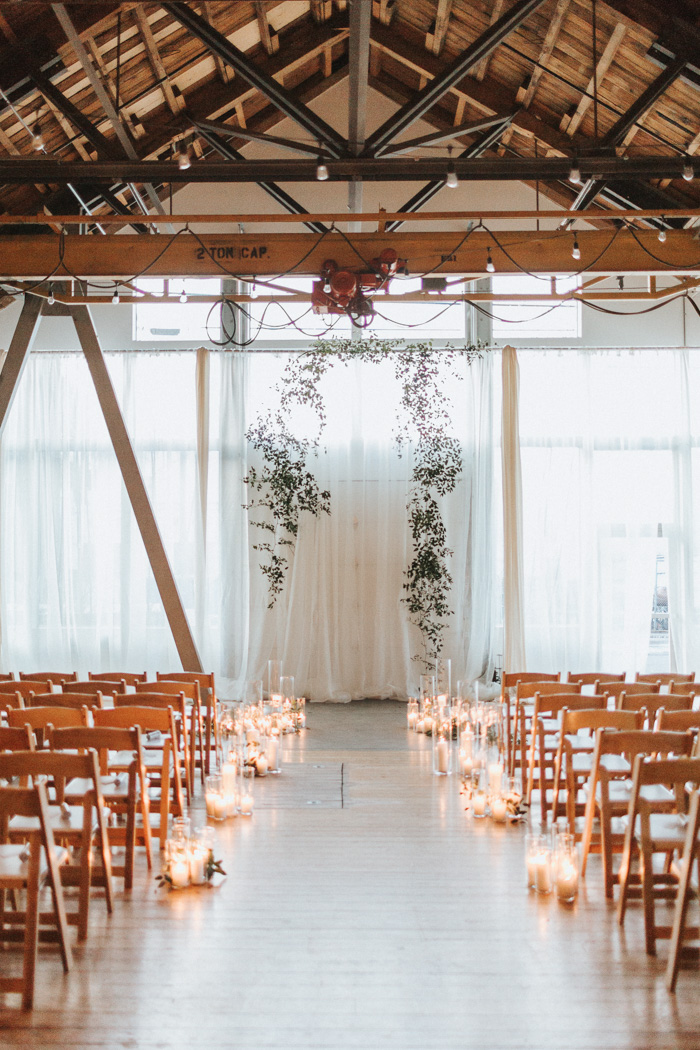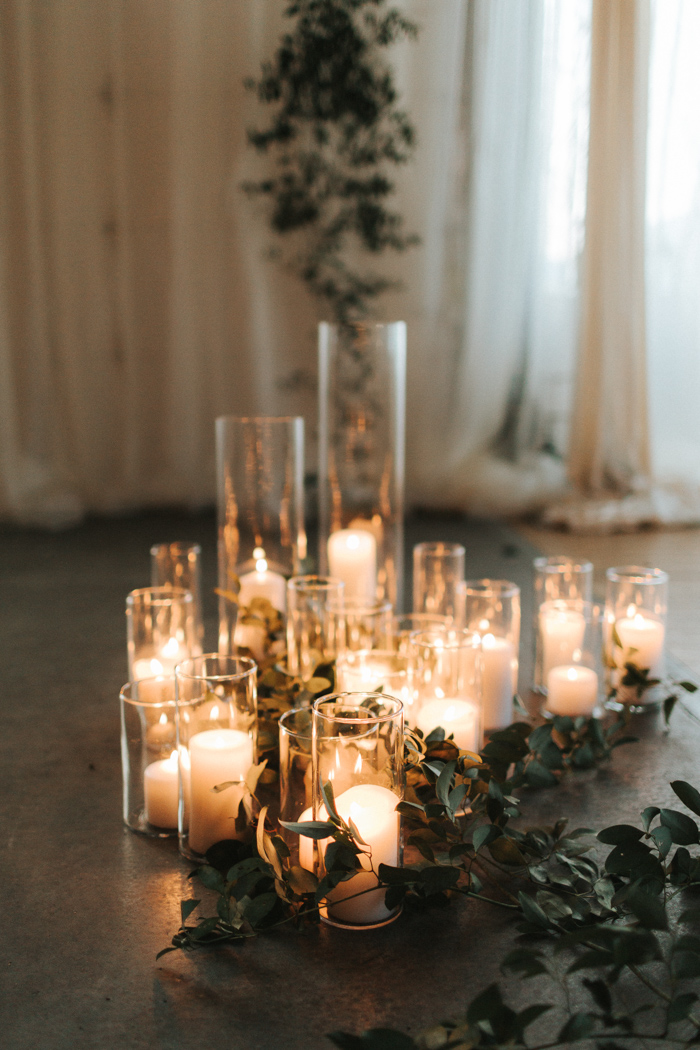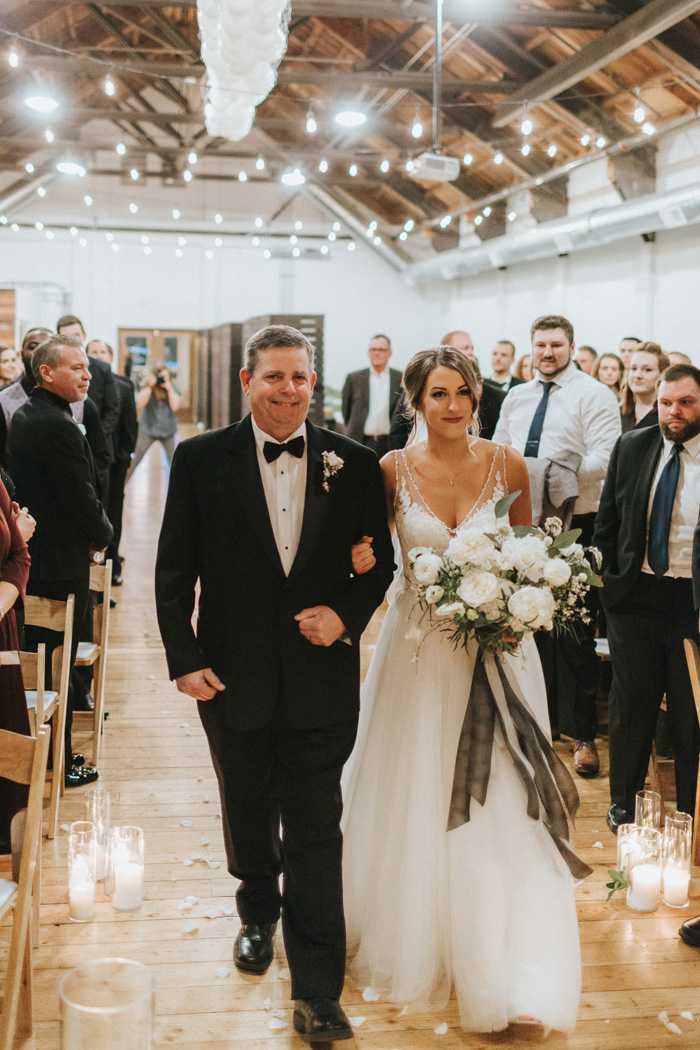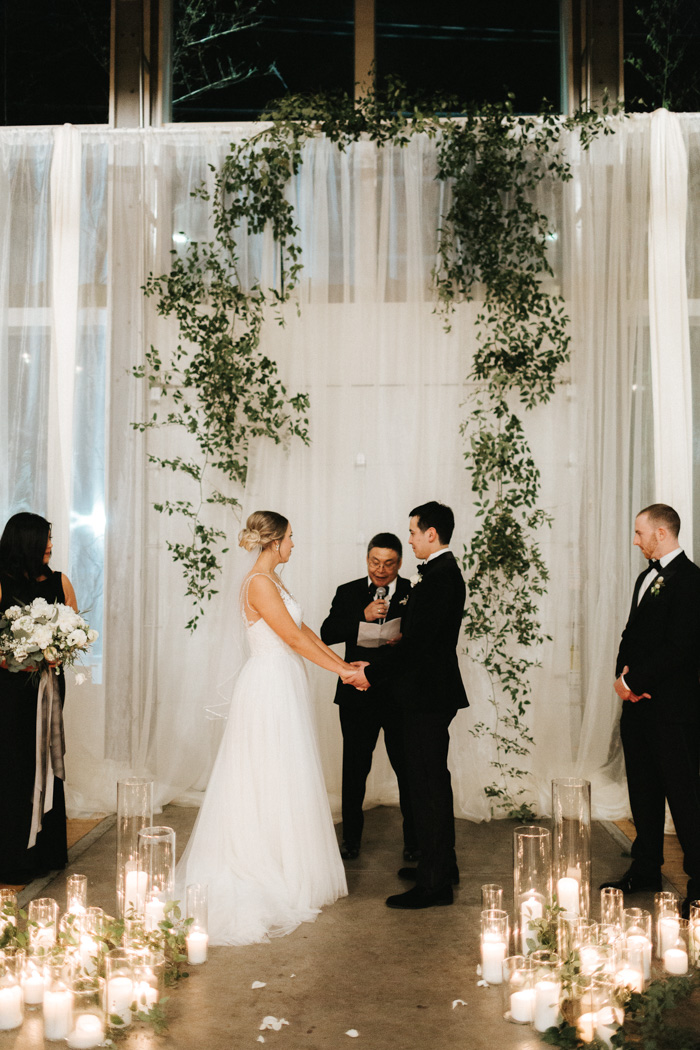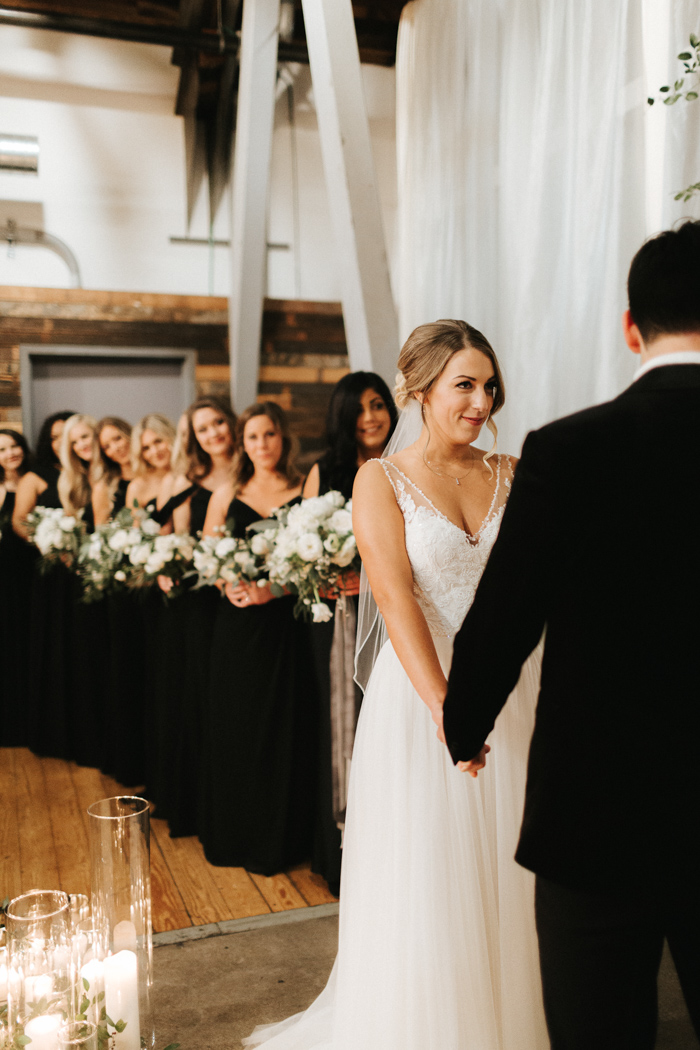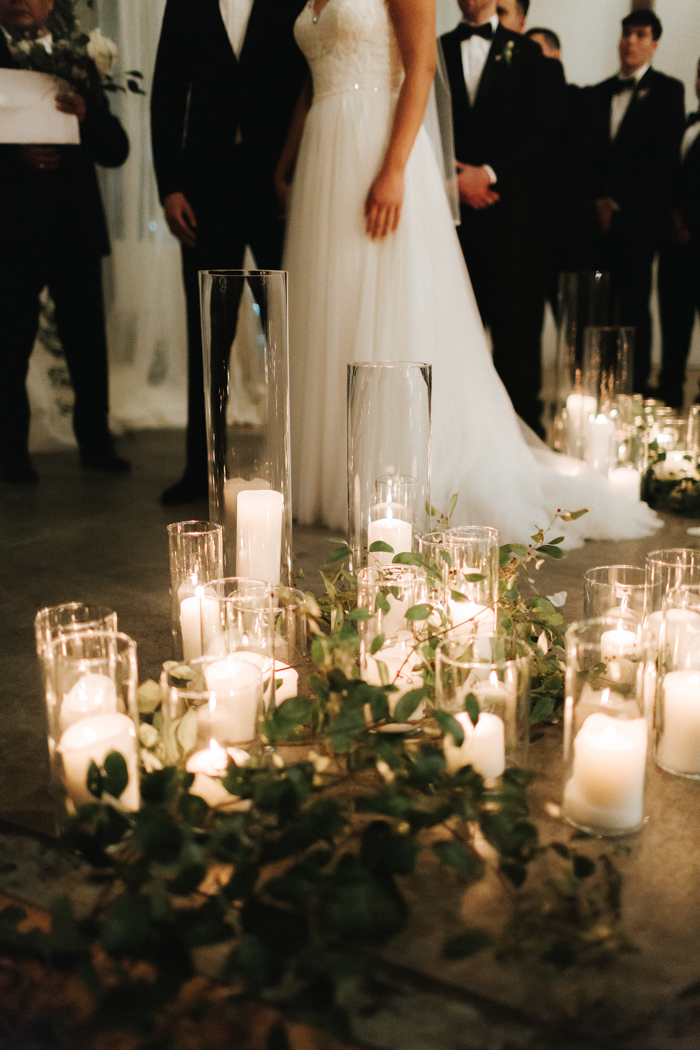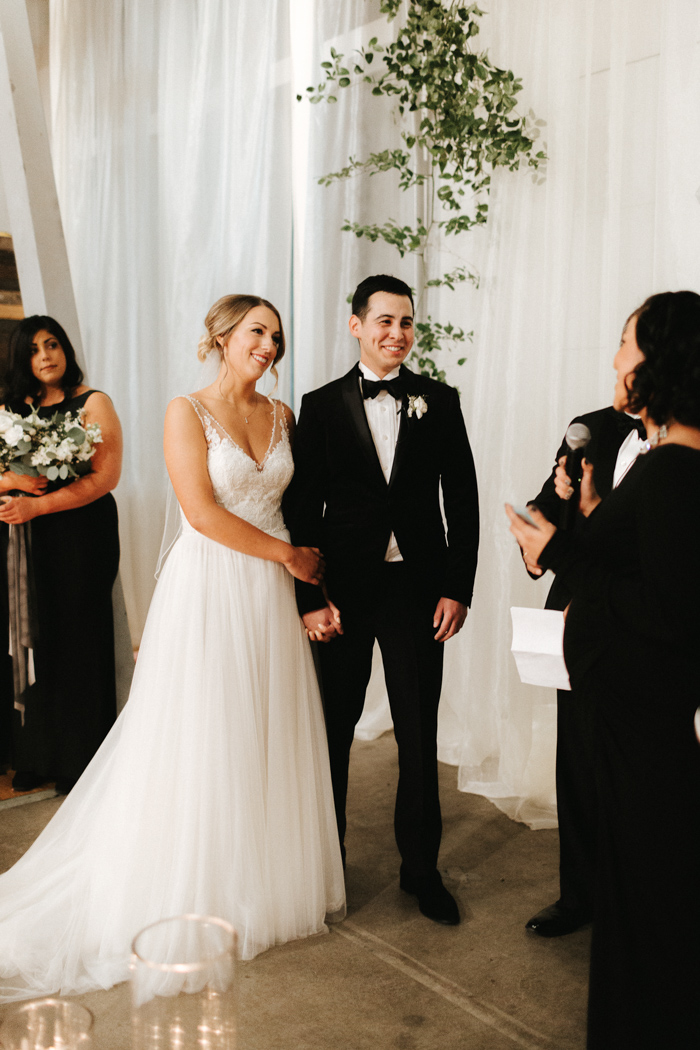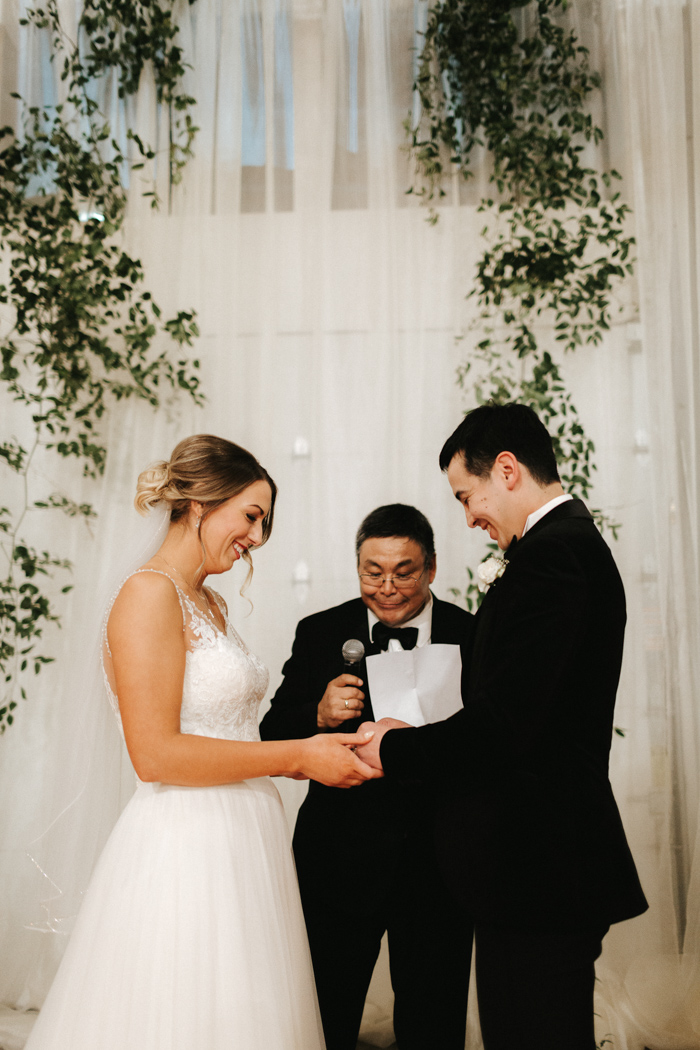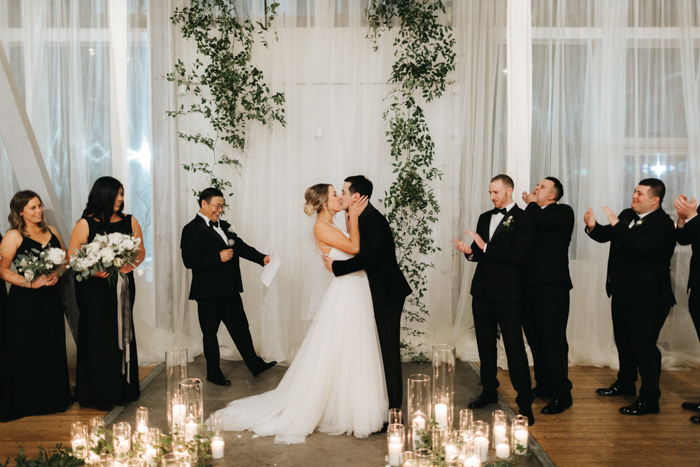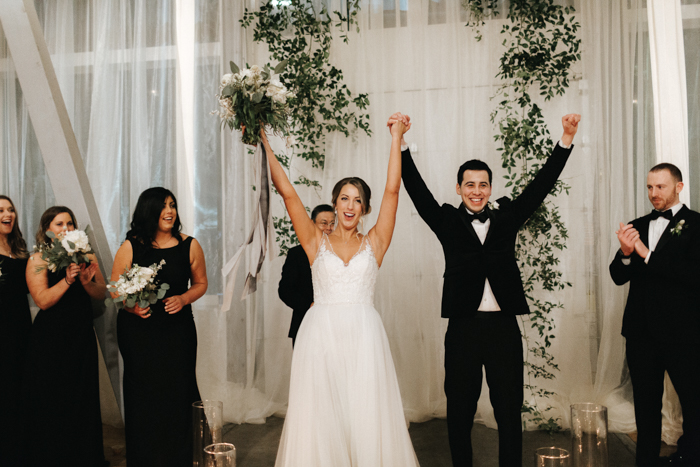 It is an overwhelming feeling of joy when all of your loved ones are in the same room because it is so rare. So it was important to us that we had a moment to thank everyone for coming and give hugs to as many people as we could!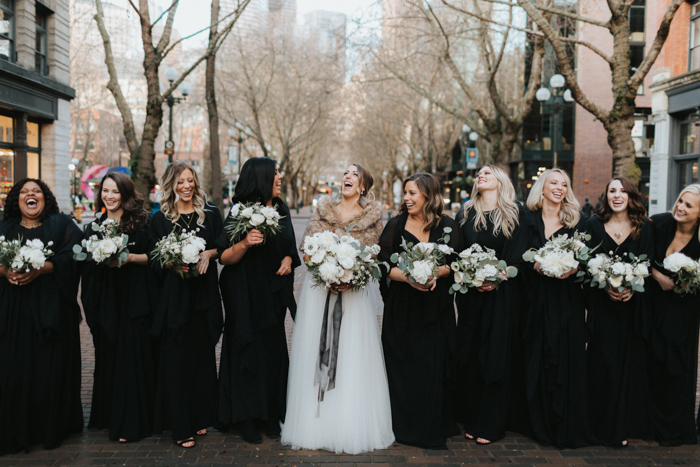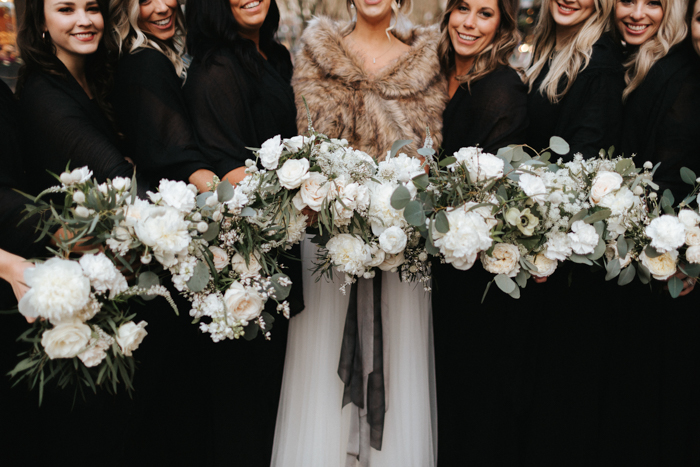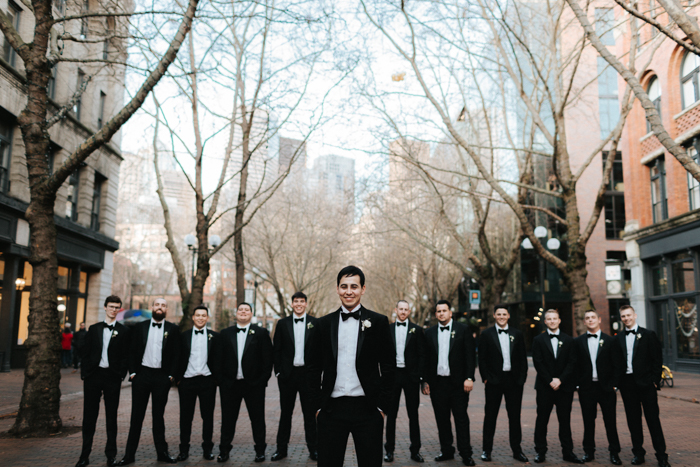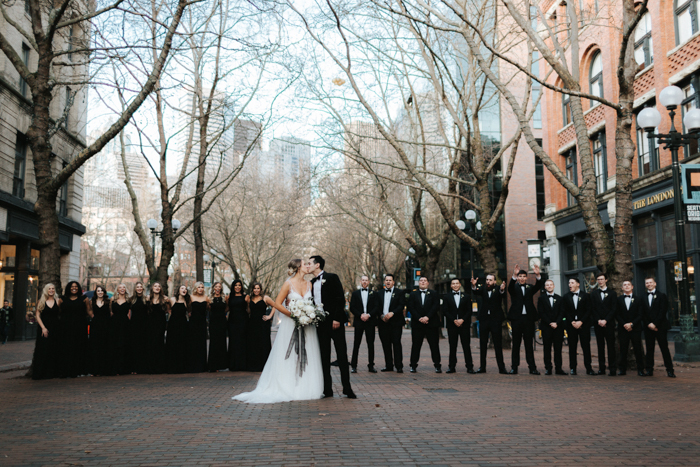 Honestly, I was a big fan of hiring everything out instead of DIY. Since this was somewhat of a destination wedding, we wanted our family and friends to be able to relax and enjoy the weekend. And if you have the option, do the rehearsal dinner on a boat ride that has a DJ. It's so much fun!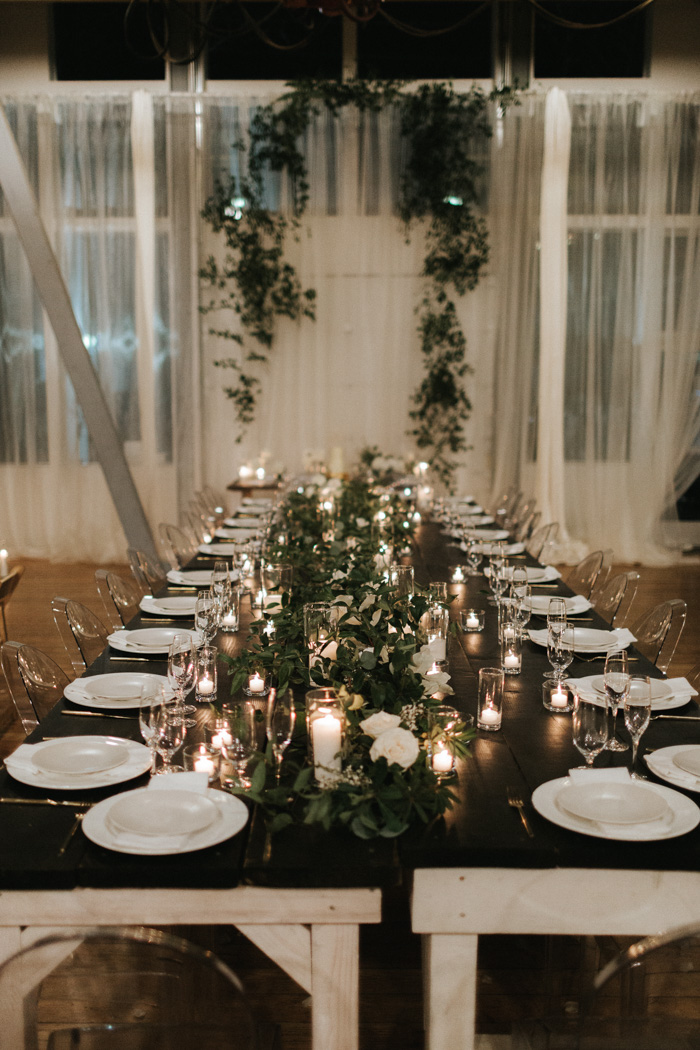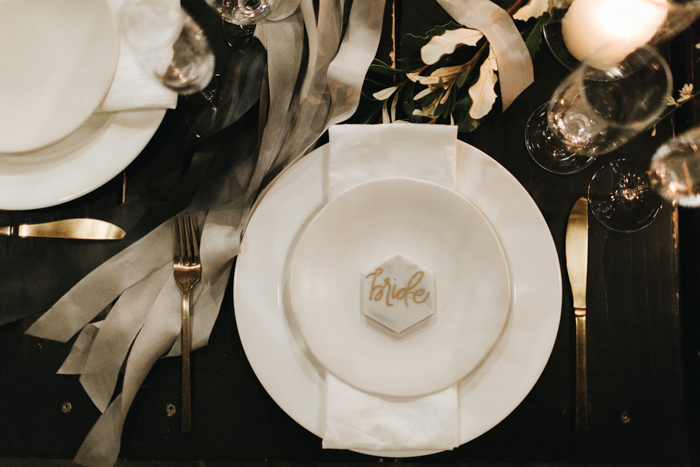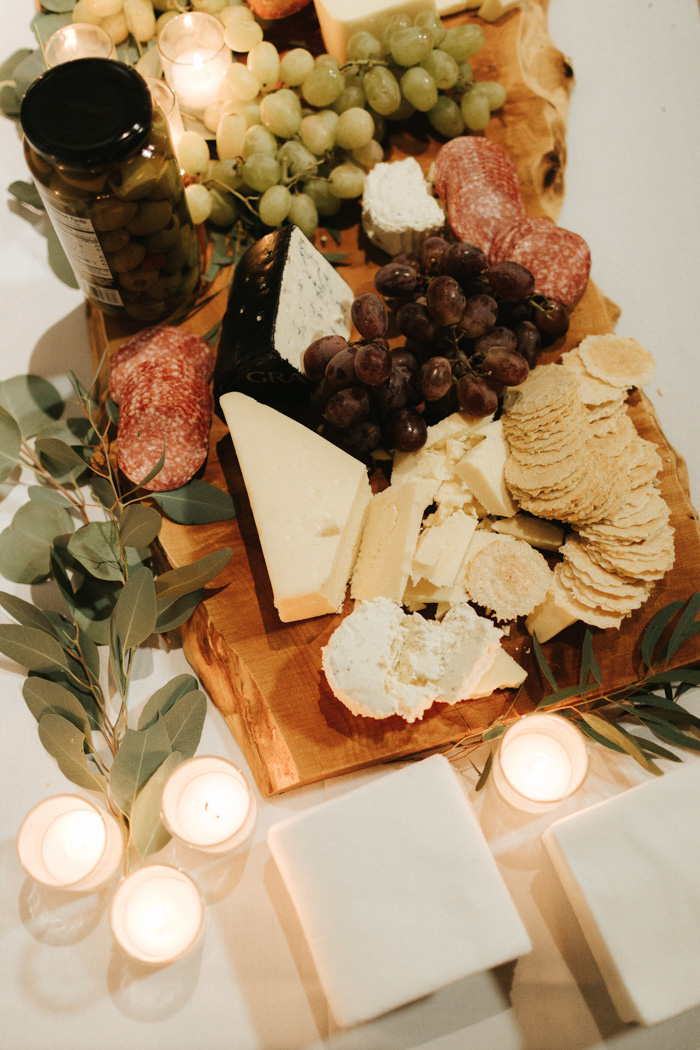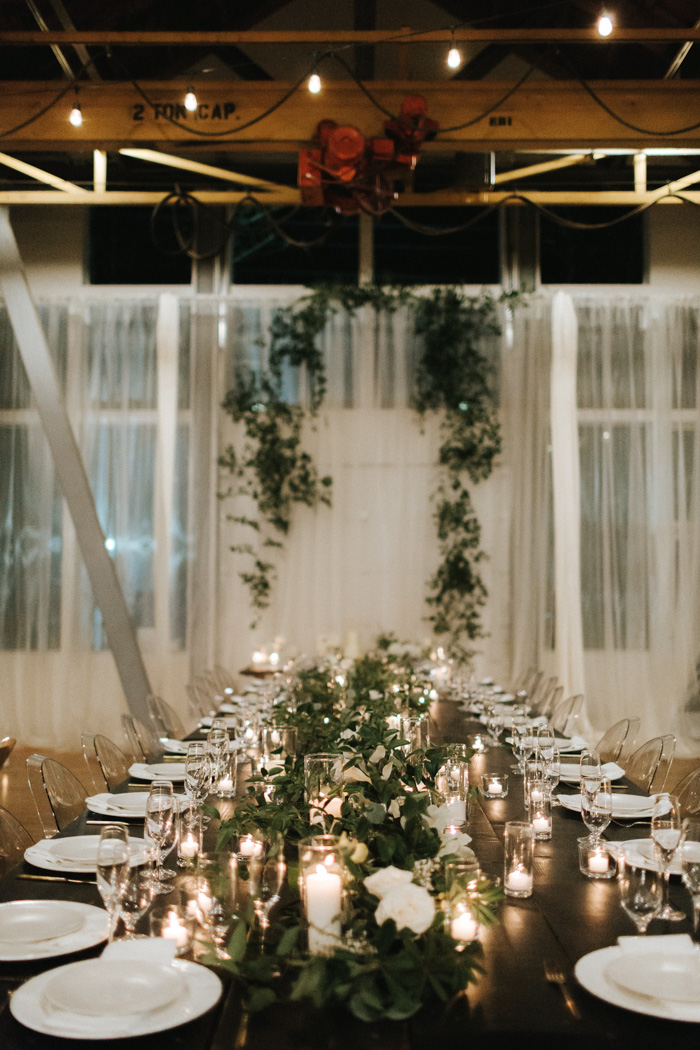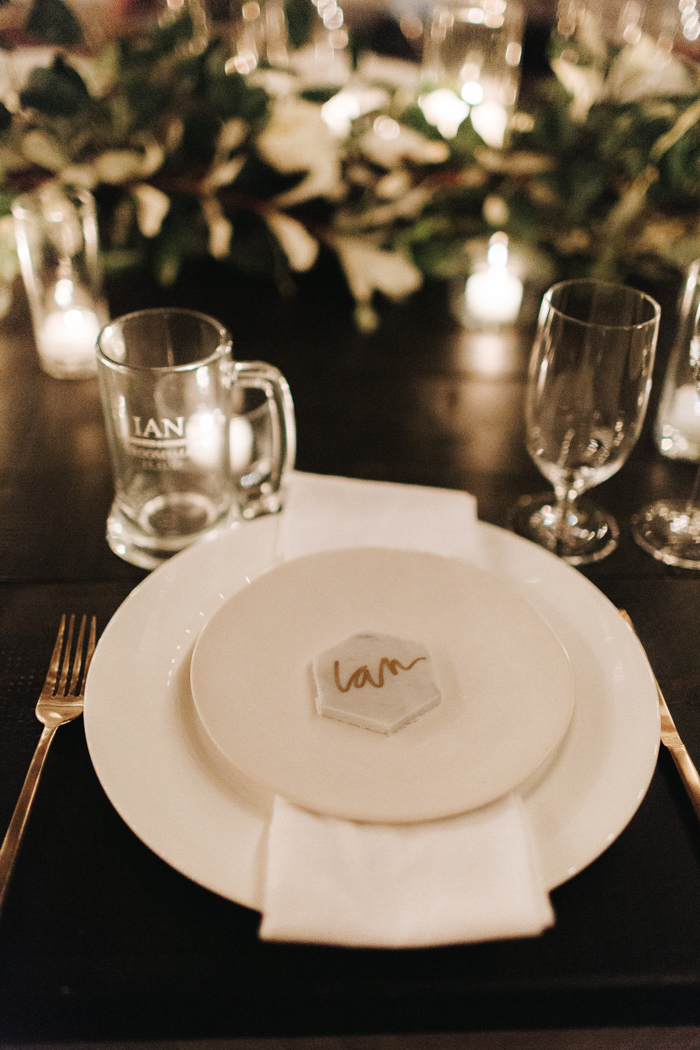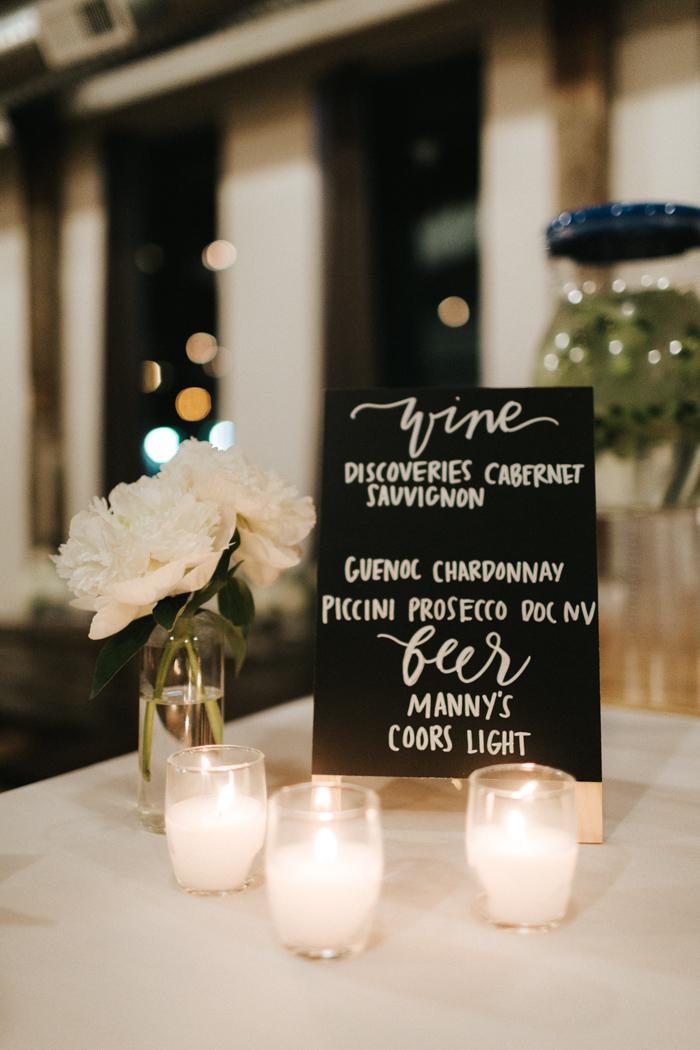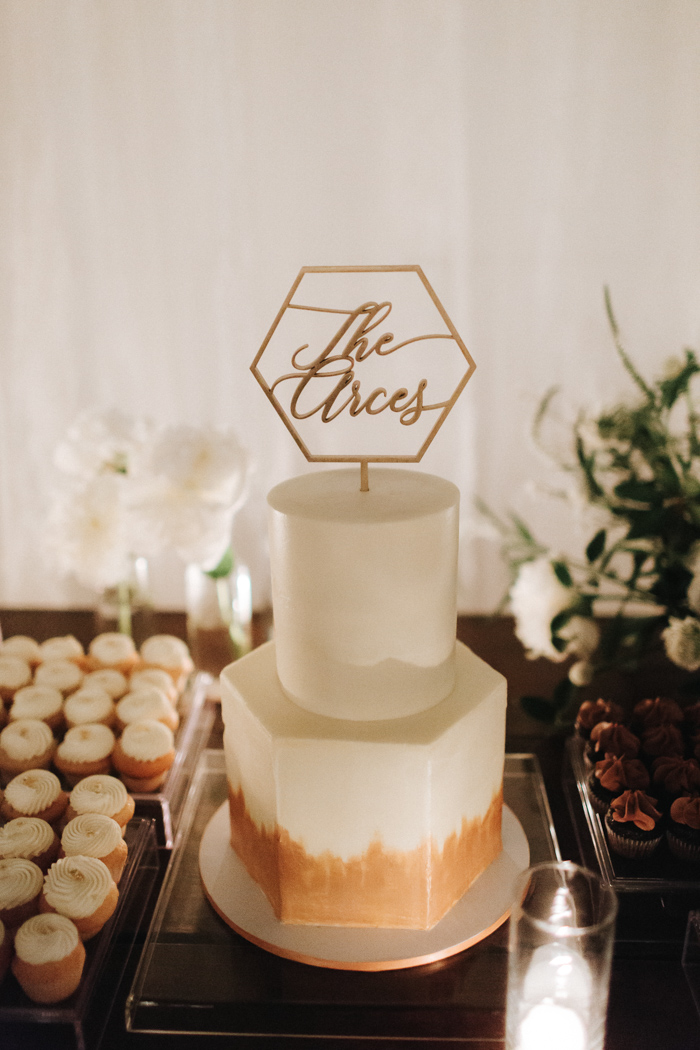 The first dance was our favorite part of the day. It's as if the whole crowd disappears and it's just us two for a few minutes. We chose "Forever and Ever, Amen" by Randy Travis, because that was the song that Keifer was singing the first time he said, "I love you." Then we added a very special touch to it by asking one of our best friends/bridesmaids to sing it for us on our wedding day!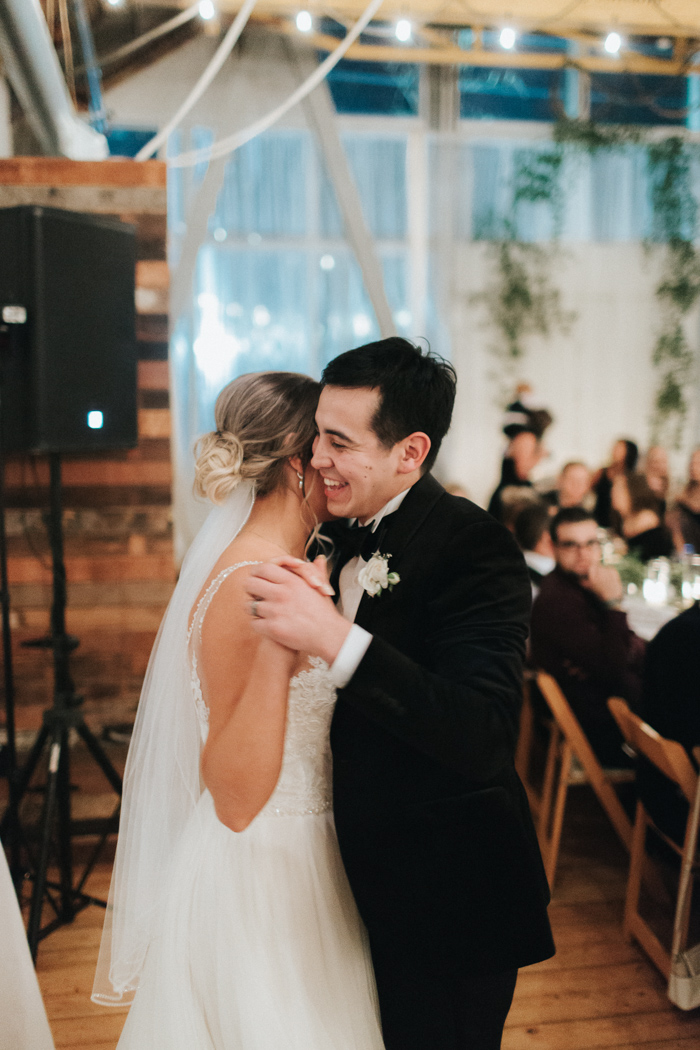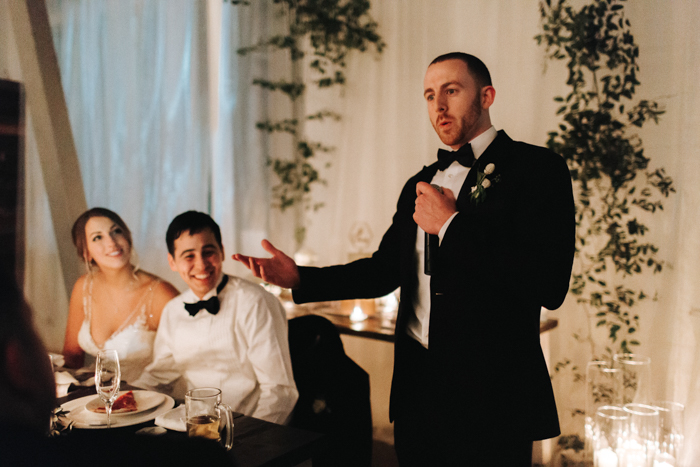 One of my sisters is really good at writing rhymes/poems, so when she gave her speech it turned into a full-on rap to the theme of "Fresh Prince of Bel Air." It was epic! Then we had a friend "ice" us after we gave our thank you speech to our guests, which was hilarious. And when the clock struck midnight on our New Years Eve wedding, we had hundreds of white balloons drop over the dance floor to end the best night ever!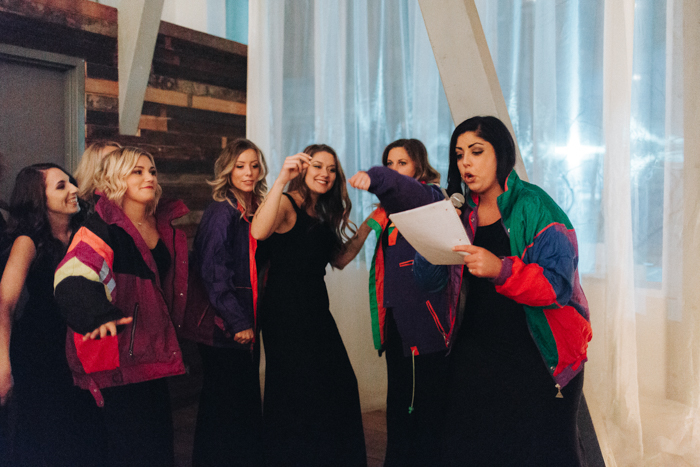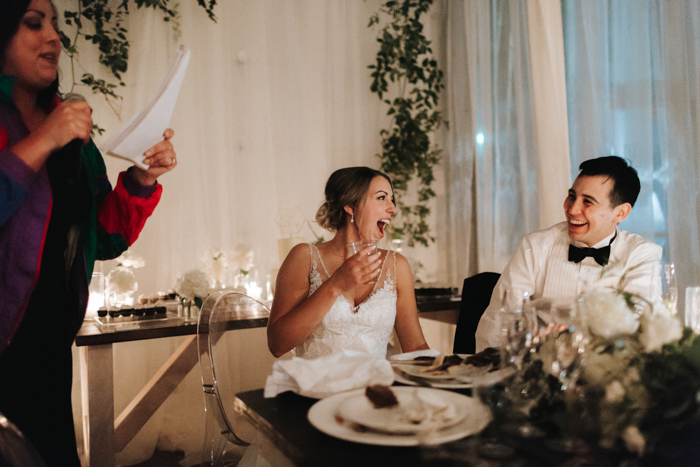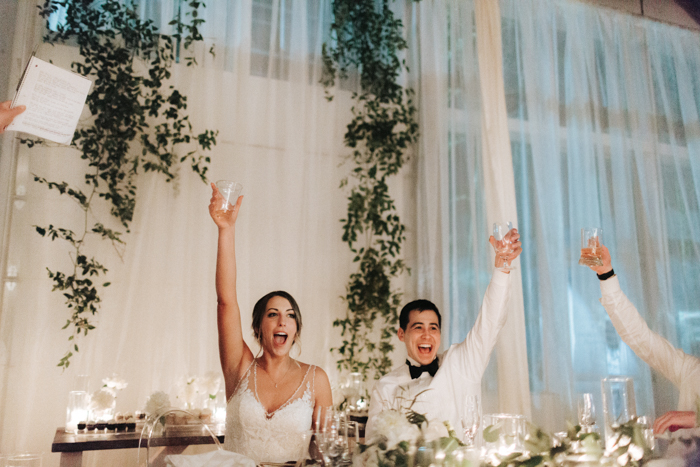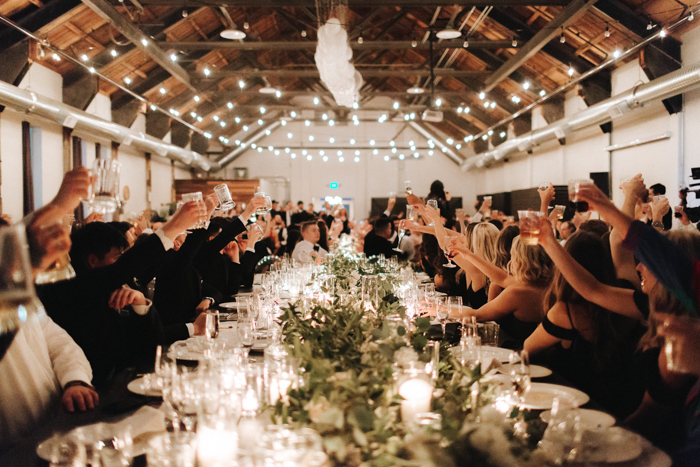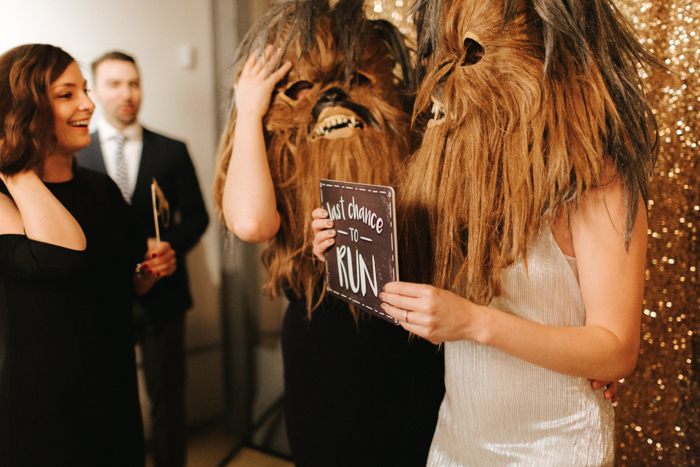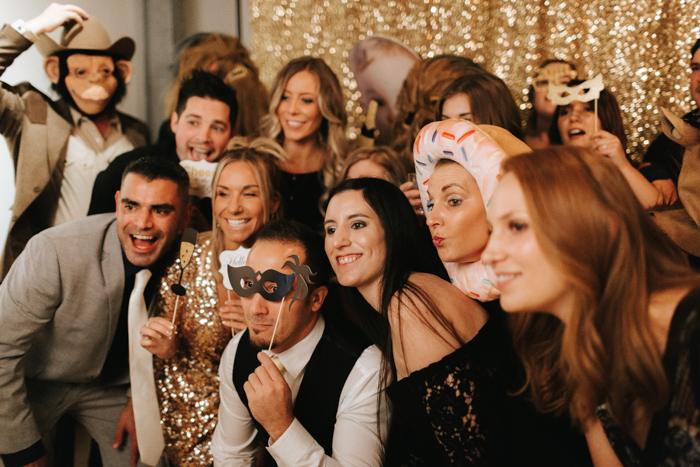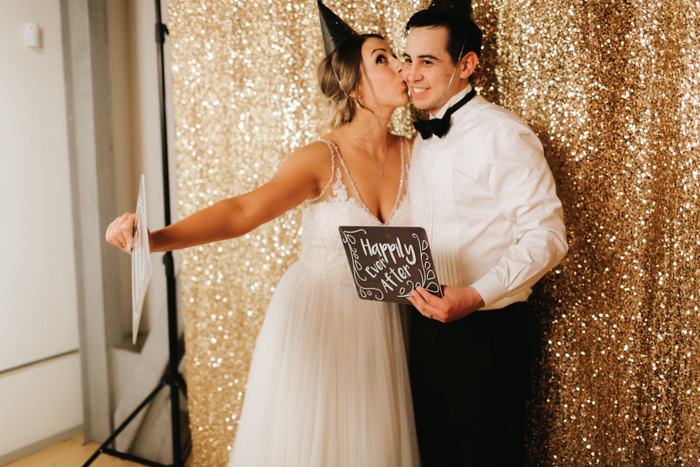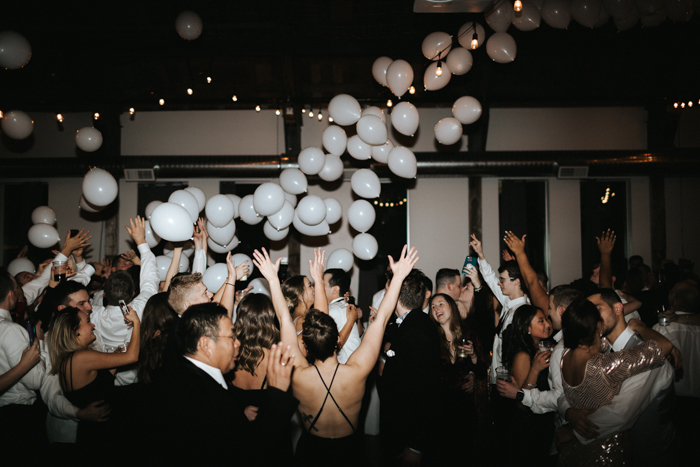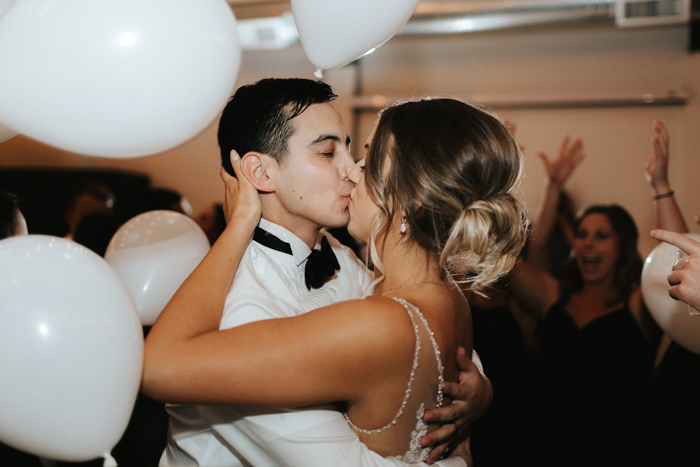 Congratulations to Emily and Keifer, and an extra special thanks to Junebug member Gallivan Photo for sharing this incredible NYE wedding! Love the idea of a black-tie wedding? This relaxed Laurelville Manor wedding nails a sense of natural sophistication!