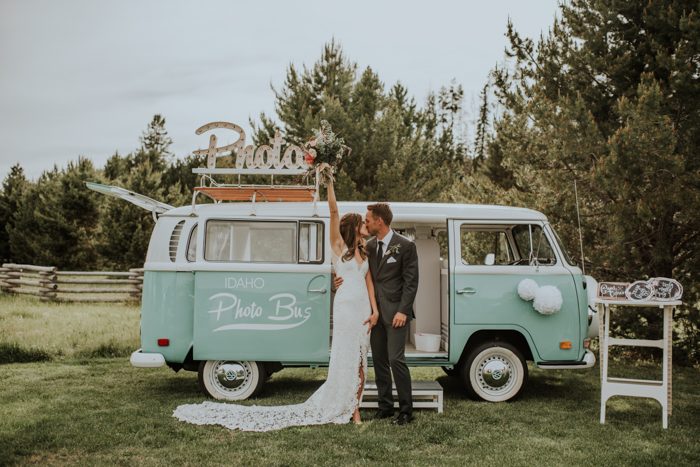 If you love mountain views and boho florals, you're going to be obsessed with Jessica and Scott's wedding at Park Creek Ranch! The couple planned their dreamy wedding from thousands of miles away — but with the help of their seller coordinator, Emily Aitken, and all-around awesome vendor team, their day was one to remember! Since Stanley, Idaho is boasting with natural beauty, Jessica decided to focus her attention on the florals versus a lot of decor. Floral designer Historia Florals created absolutely fabulous bouquets for the 'maids and an arch piece added the perfect touch of color to the already picturesque ceremony space. Scroll on to see the cutest photo booth from Treasure Valley Photo Booth and so many more special moments captured by the oh-so-talented Maggie Grace Photography!
The Couple:
Jess & Scott
The Wedding:
Park Creek Ranch, Stanley, Idaho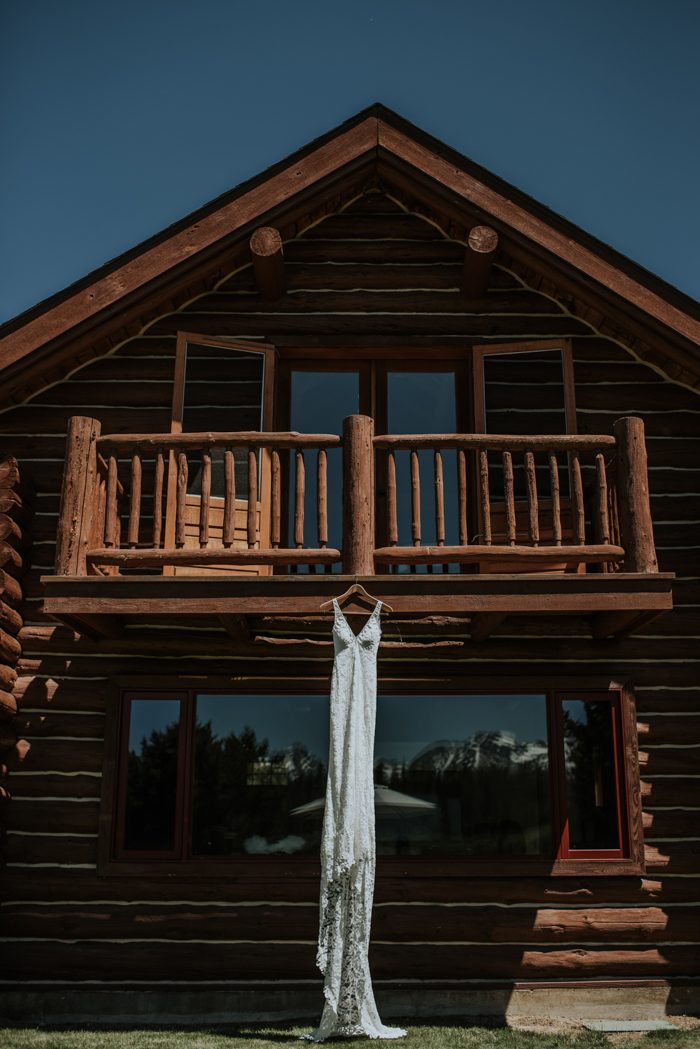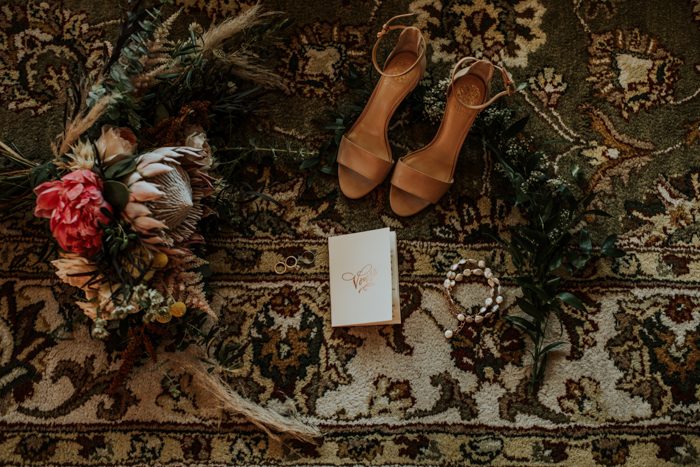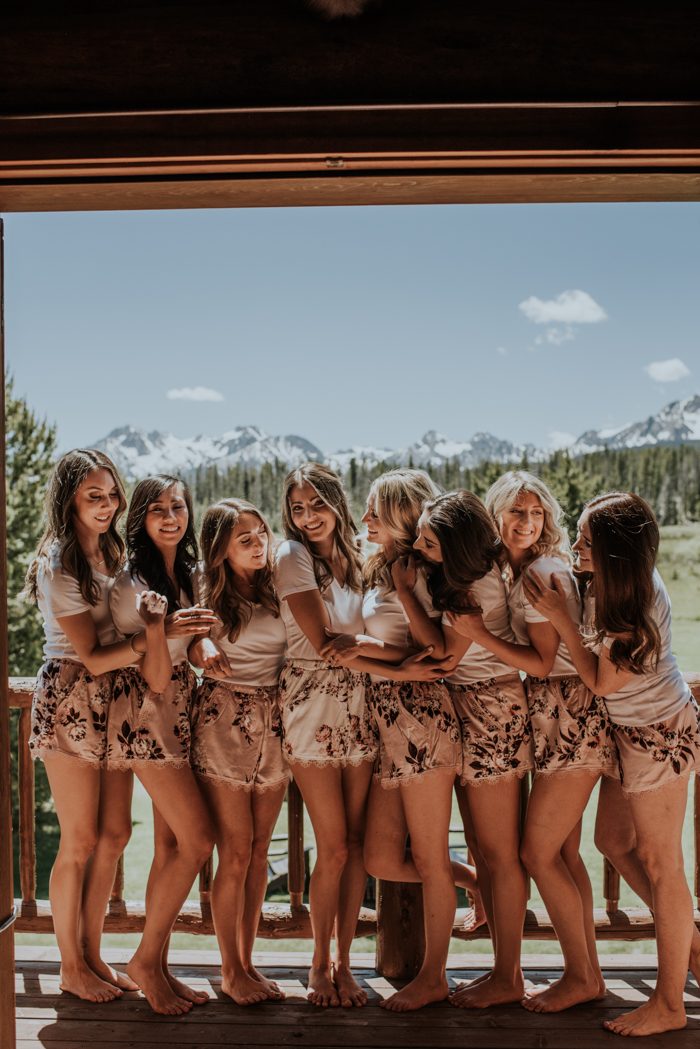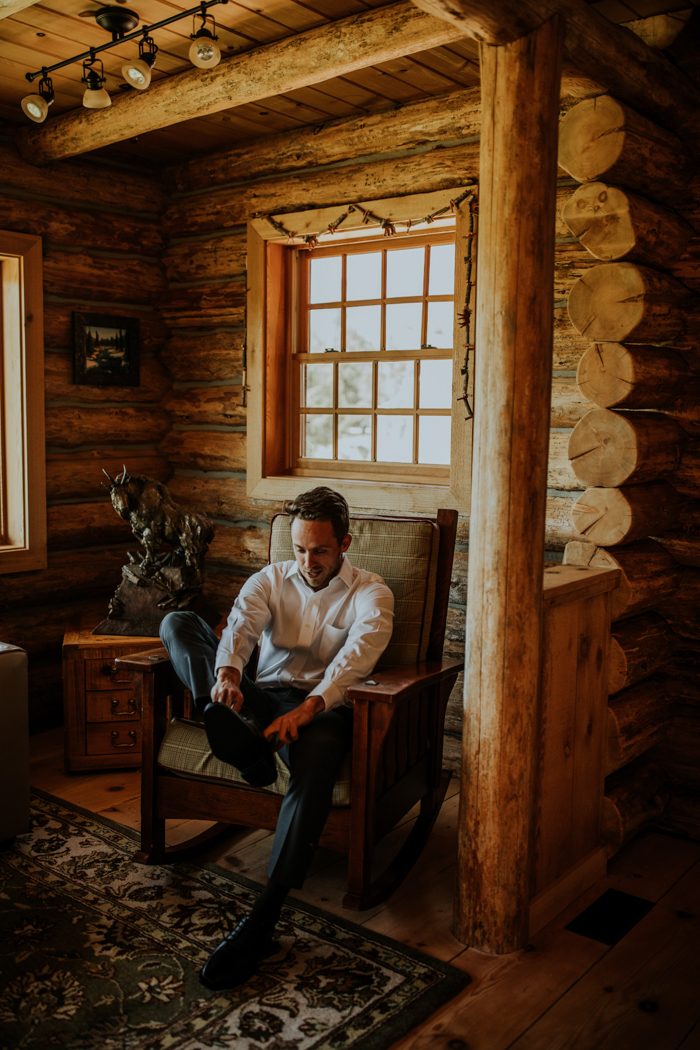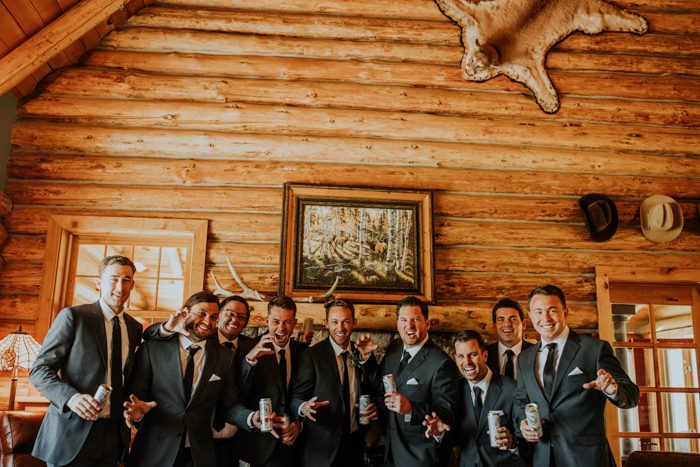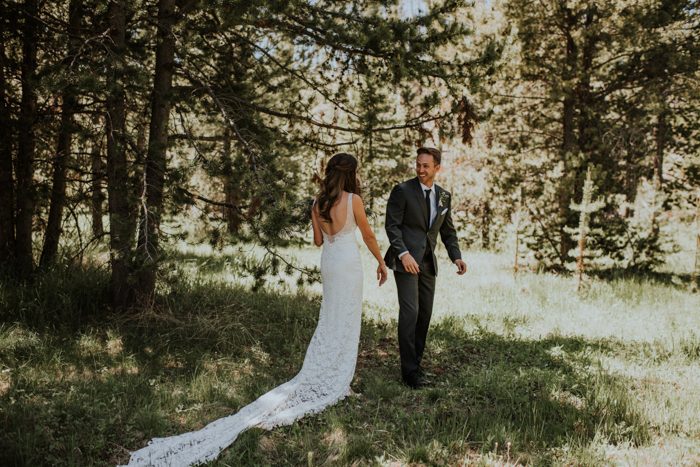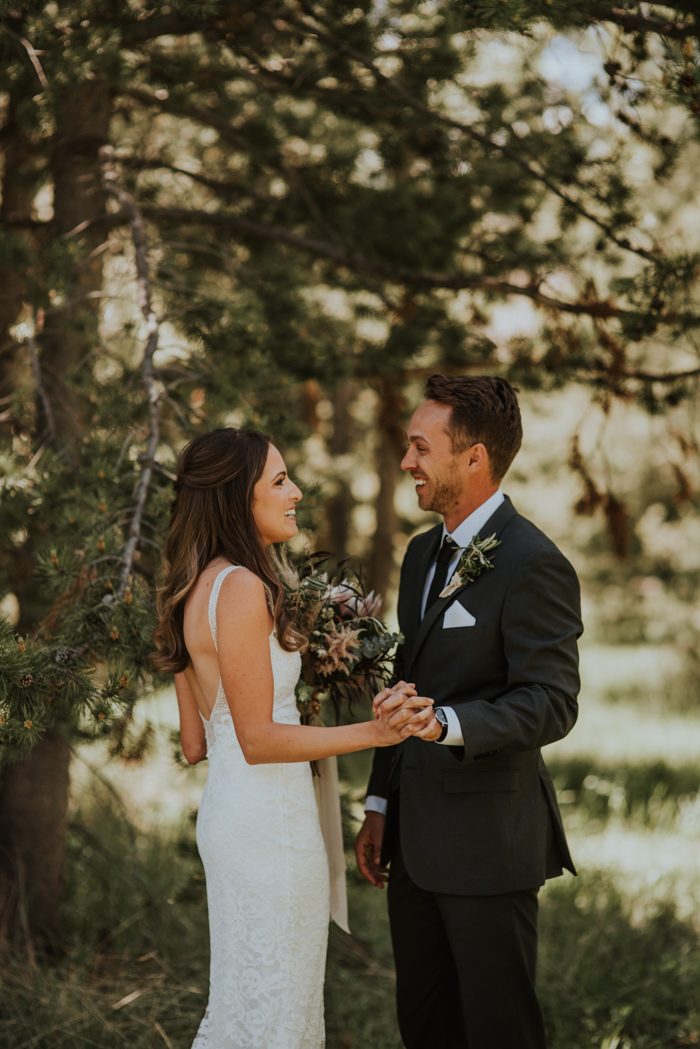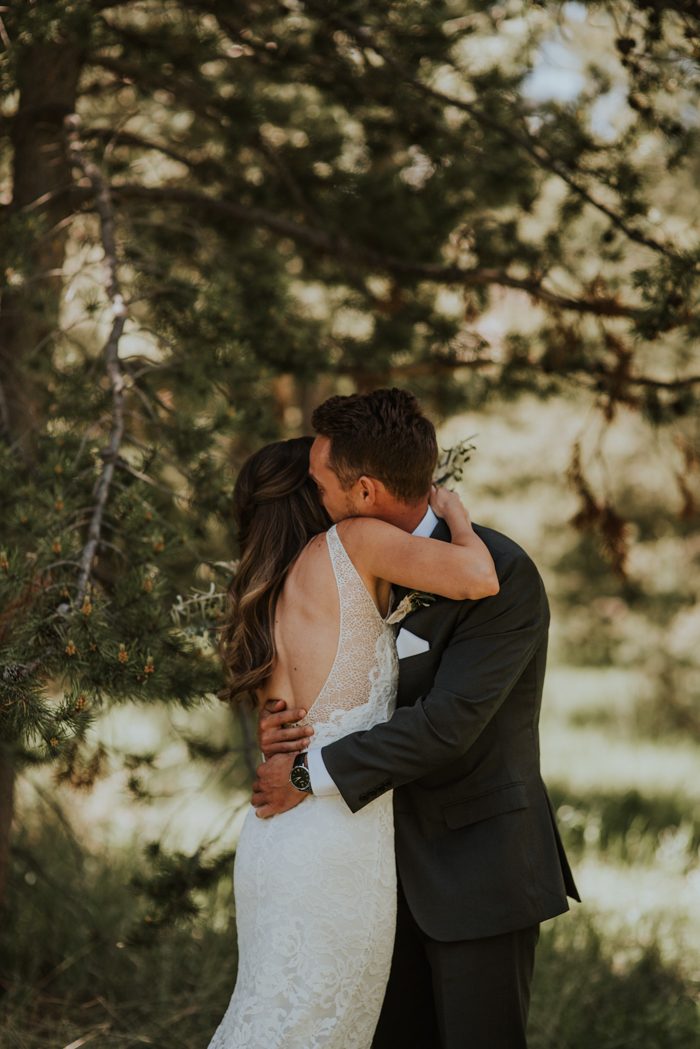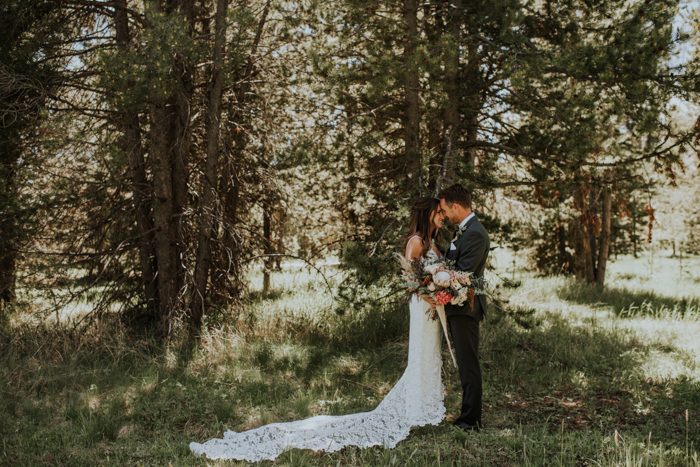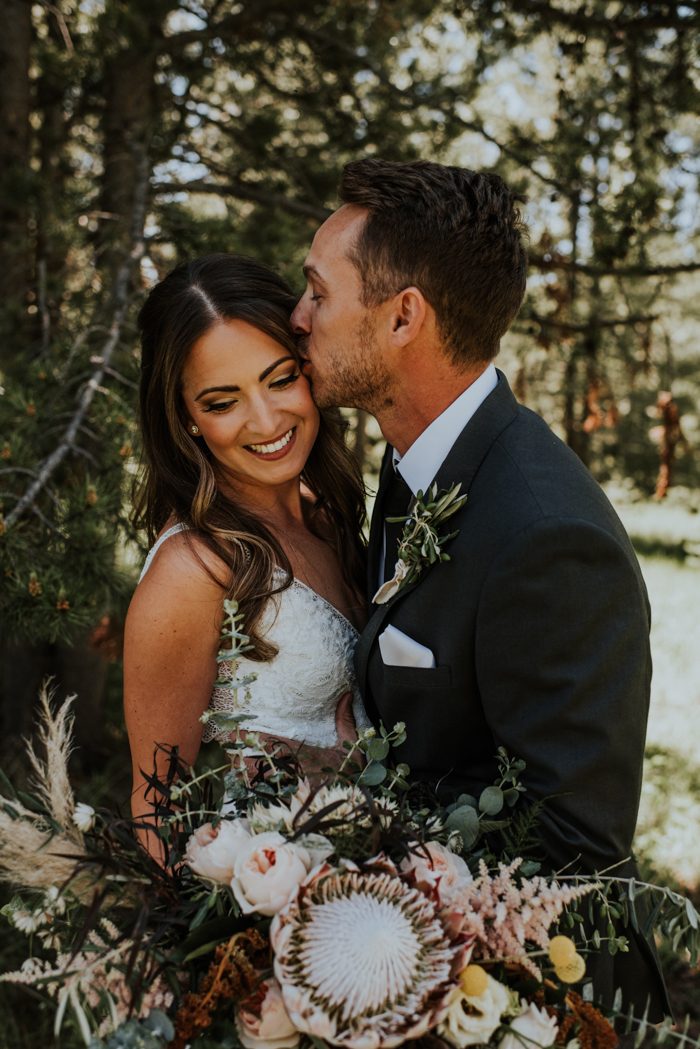 I wanted something natural looking. My dress was from Grace Loves Lace, so I was going for a subtle look. I wore really pretty anklets with stones from Grace Loves Lace and jewelry from Anthropologie.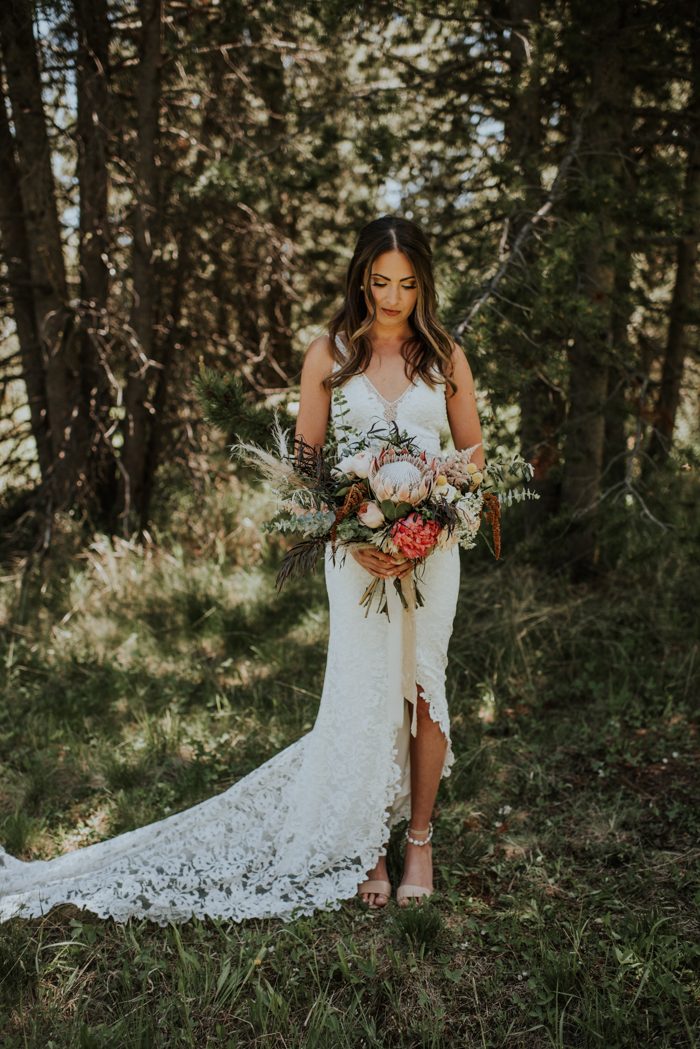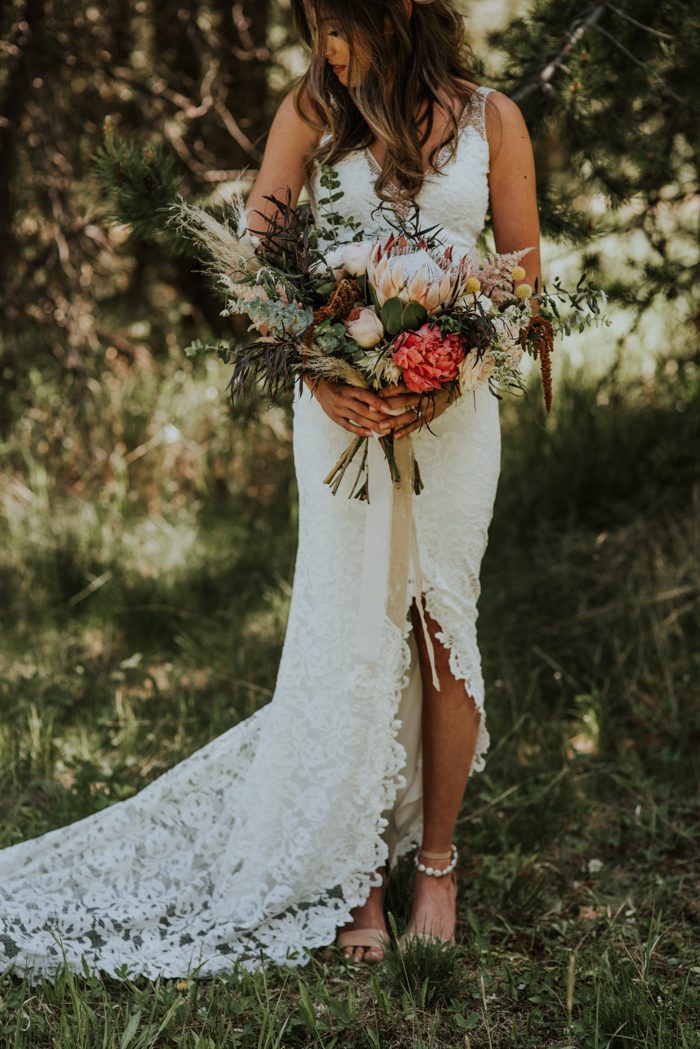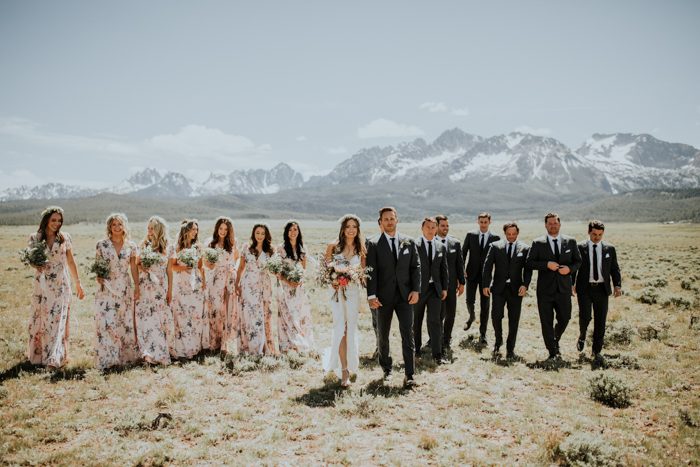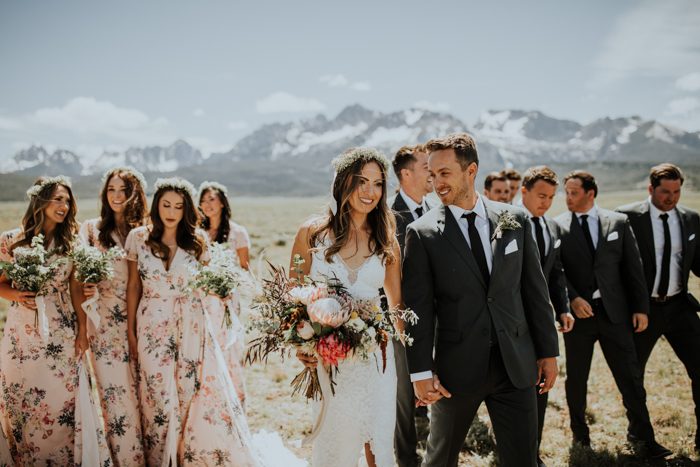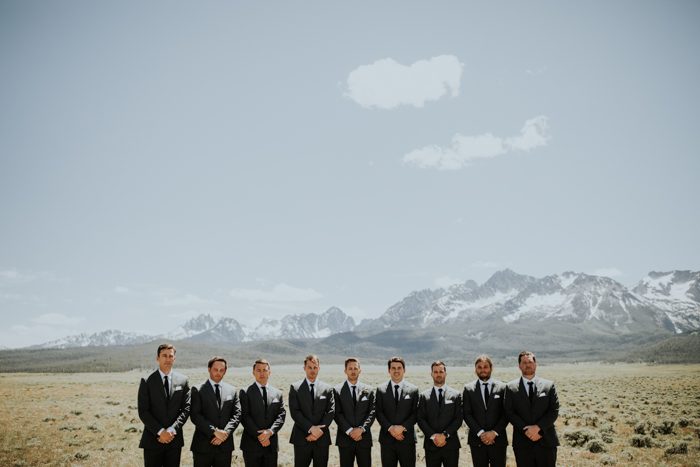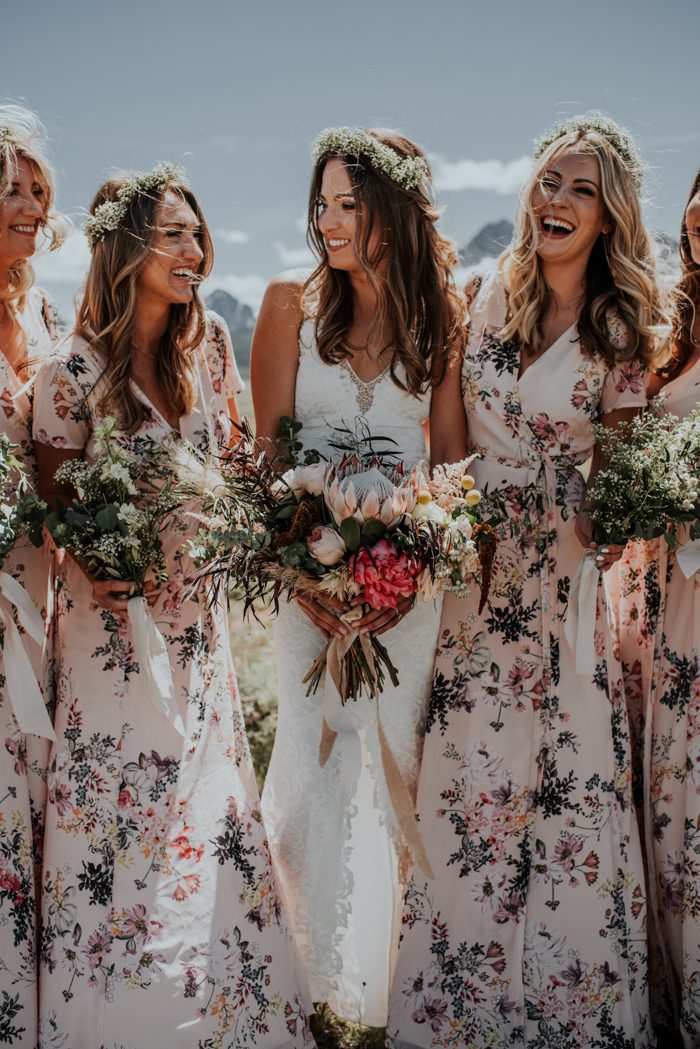 It can be hard to plan a wedding thousands of miles away! The photographer (thankfully Maggie was such a dream and made the process so easy), my amazing coordinator who was so helpful with every step of the way (don't think I could have done it without her) and the right amount of color through the florals was very important for me. I didn't feel like I needed a ton of decor and florals, but the bouquets and the arch florals stood out for me which added just enough color so I was super happy with the outcome.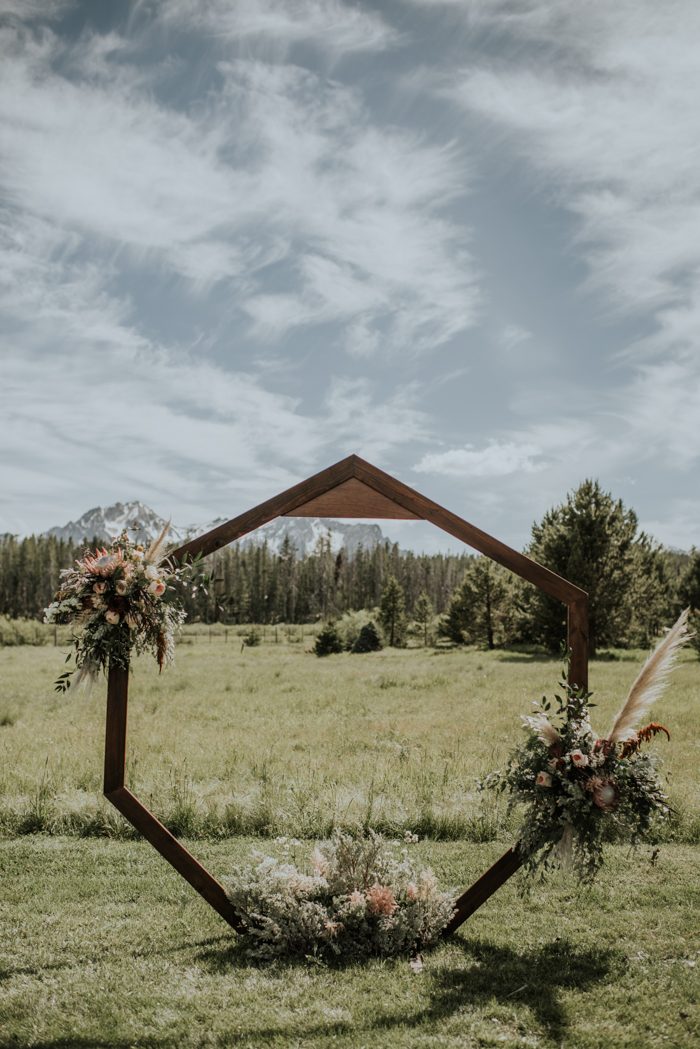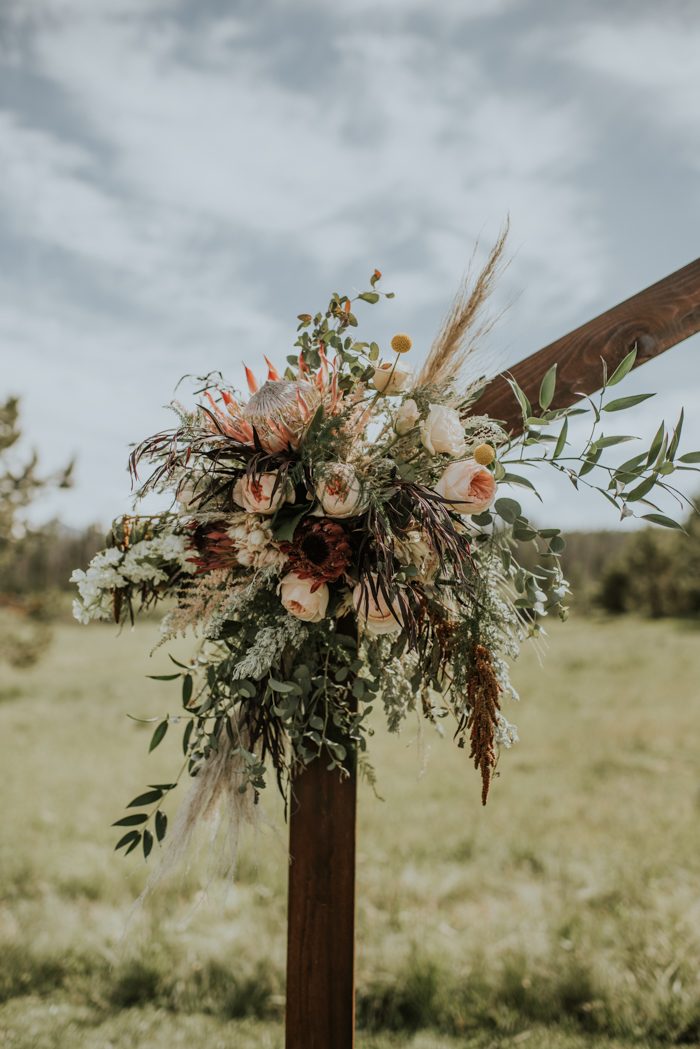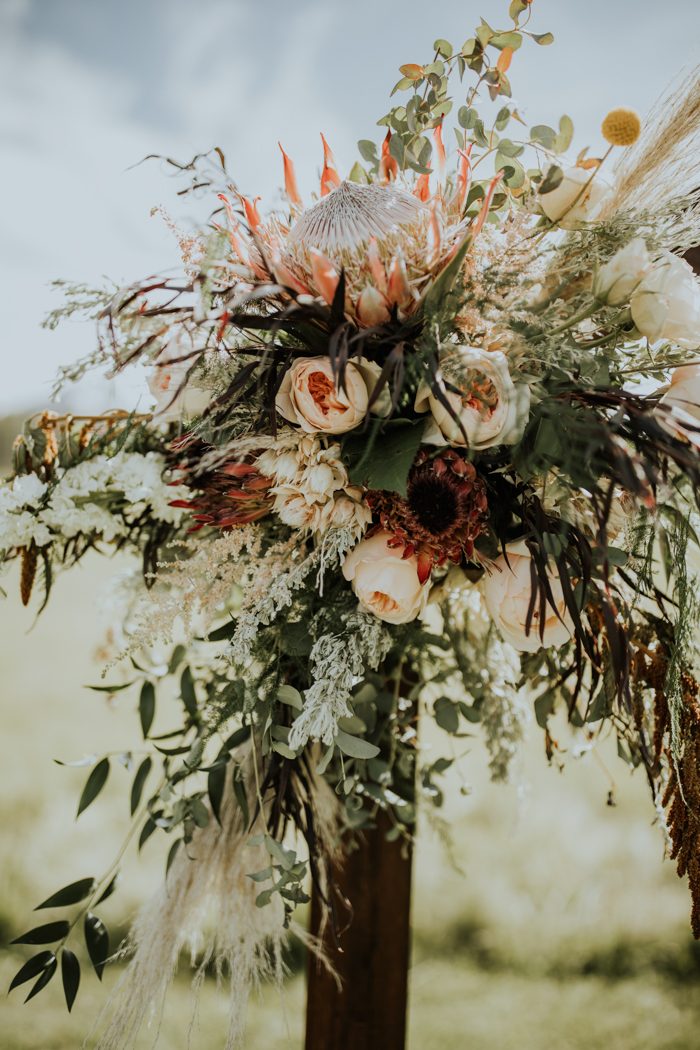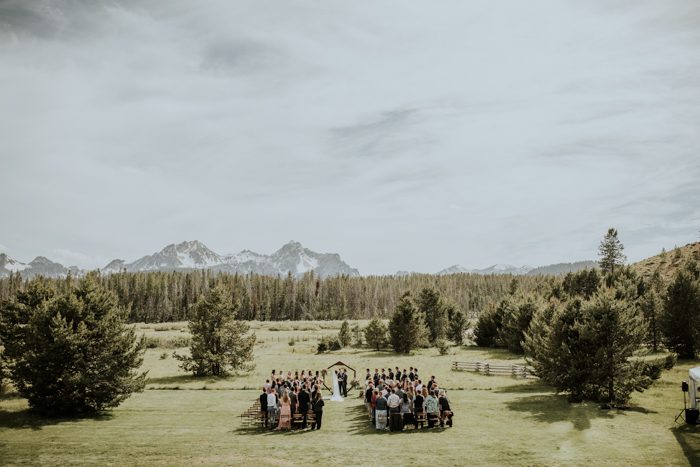 Saying our own vows was the moment for me that stood out the most as well as the most memorable knowing we wrote our own vows. It was important to both of us to write our own which was a bit nerve wracking but it made it that much more special knowing our family and close friends were there.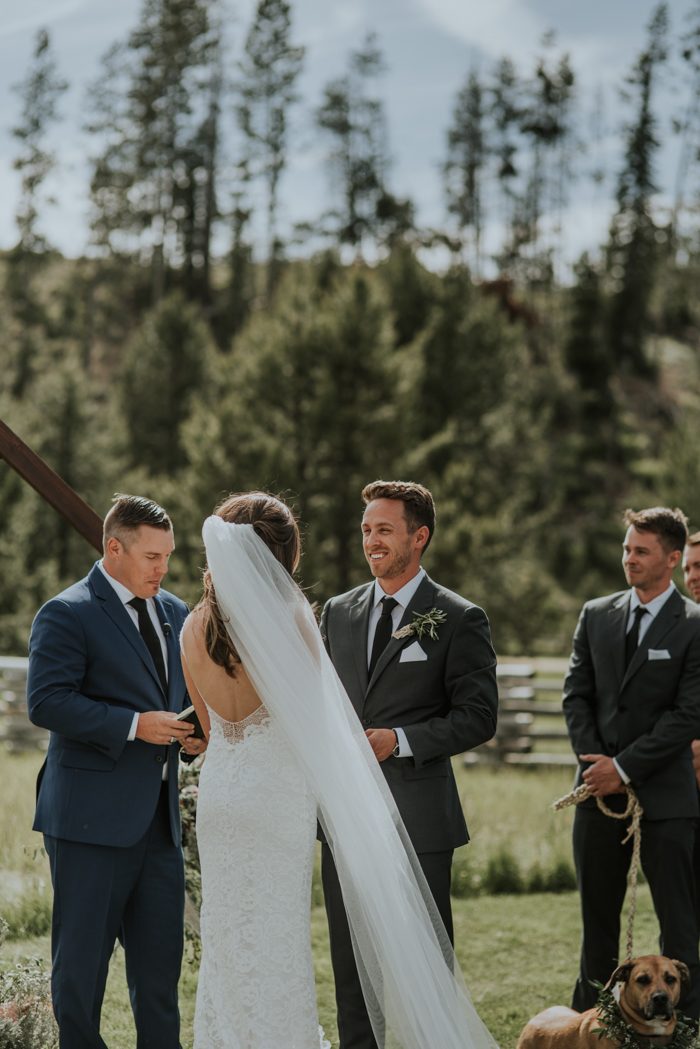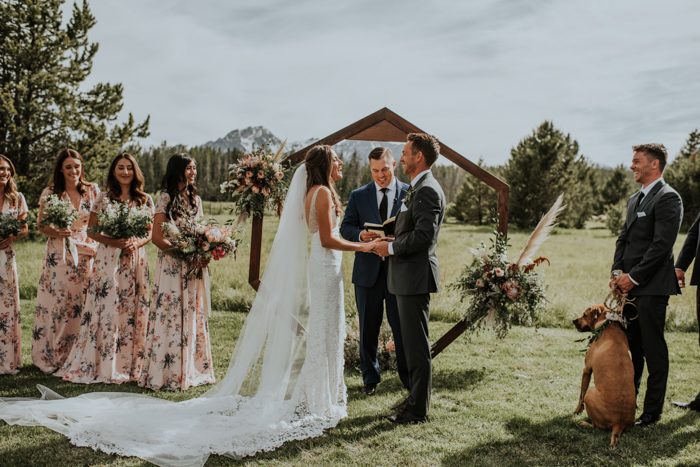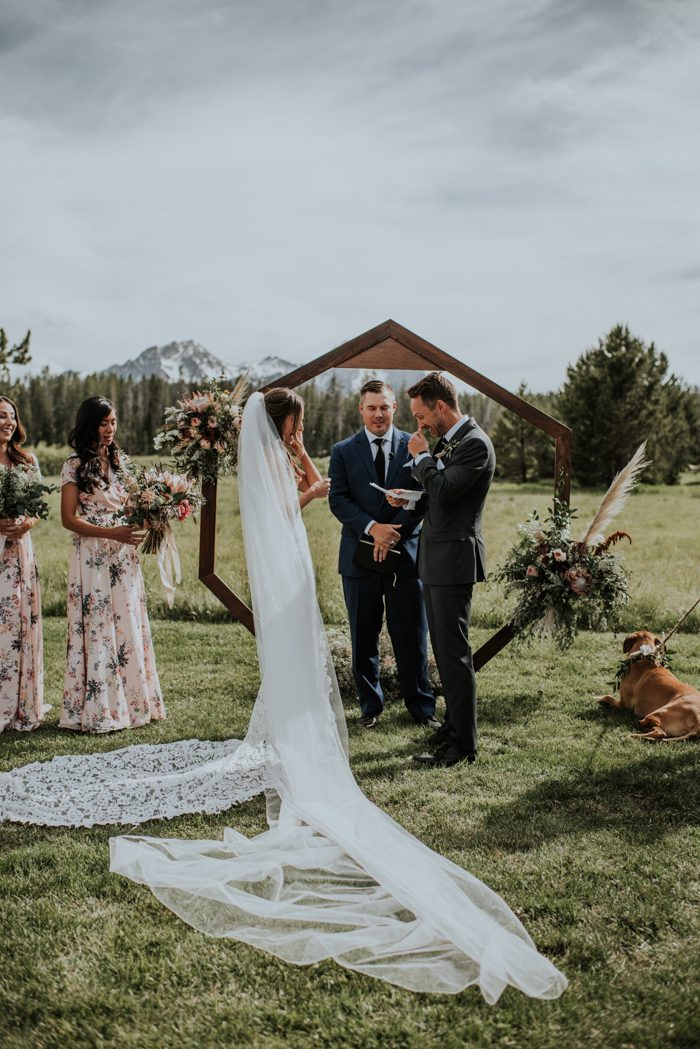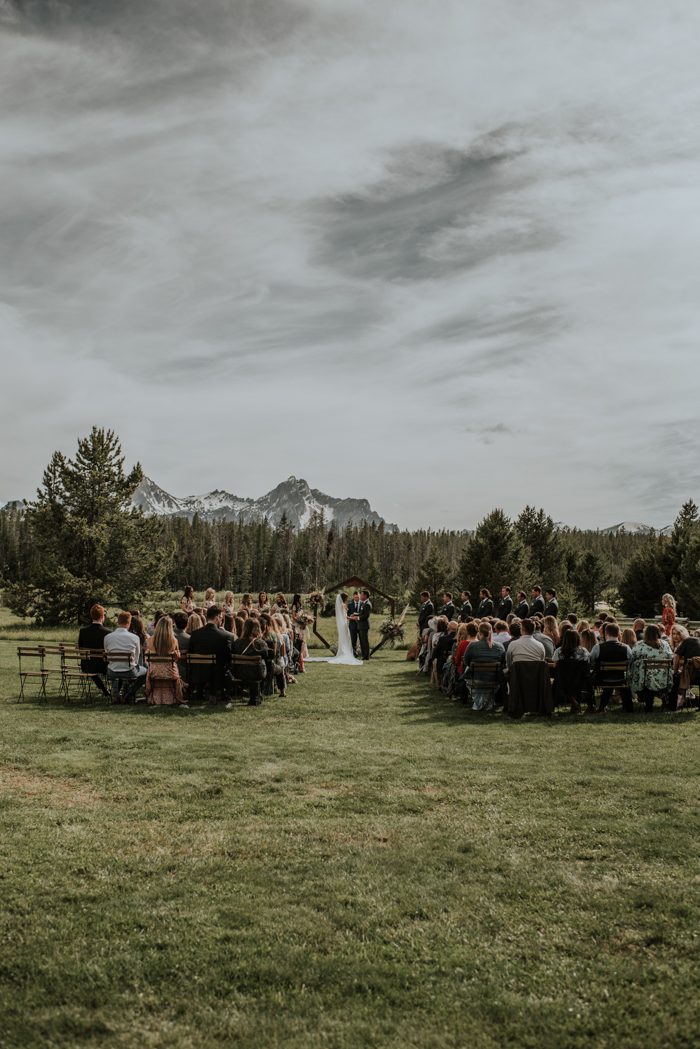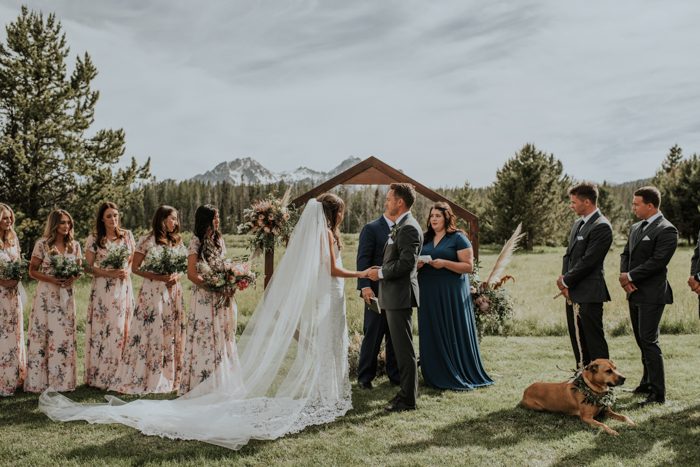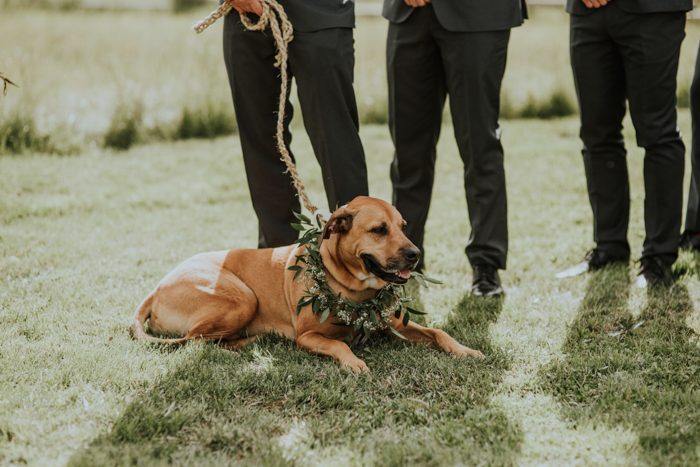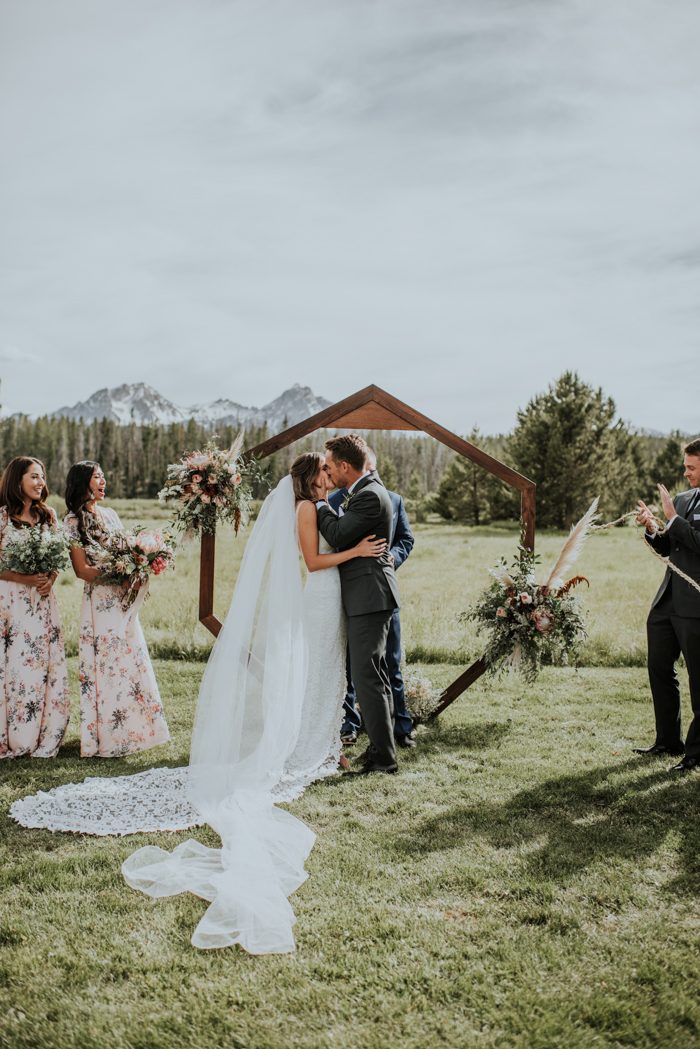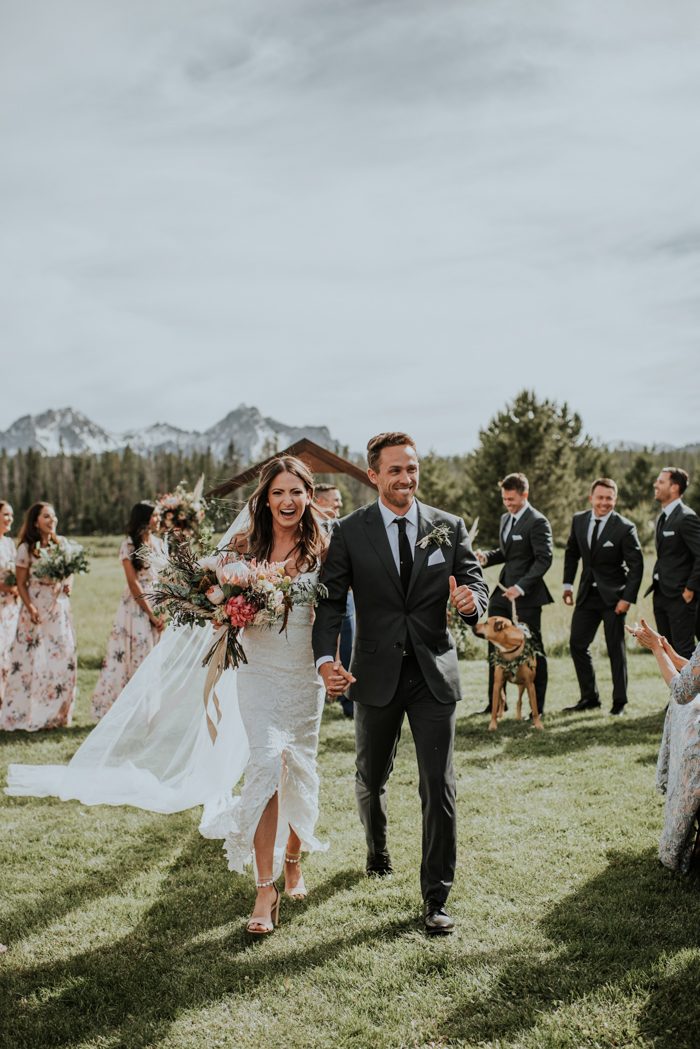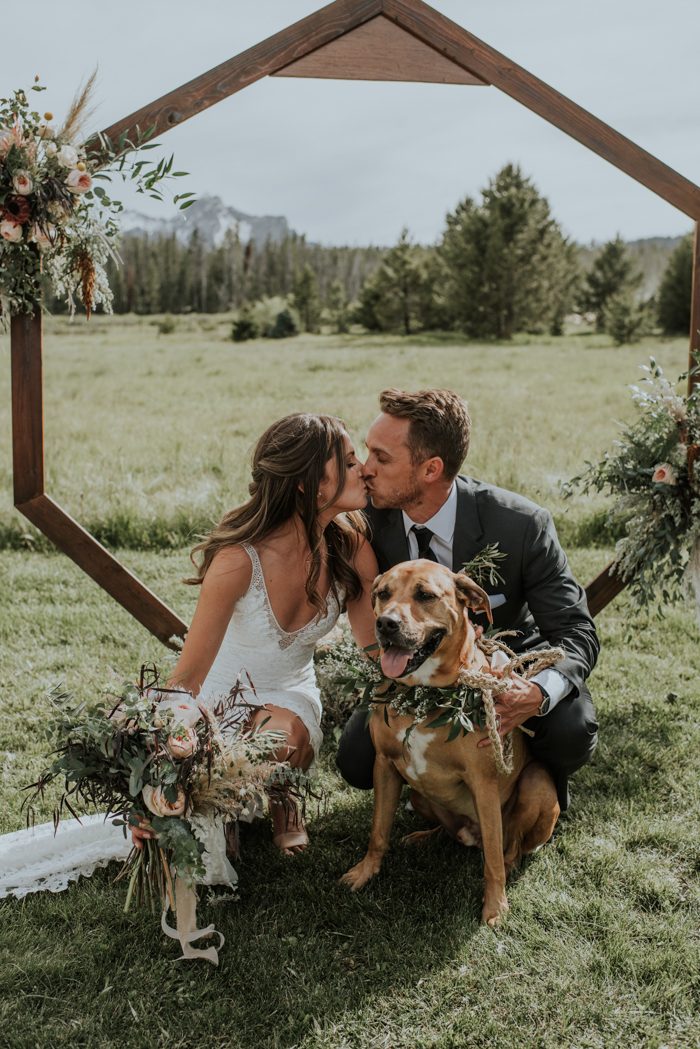 Wedding planning advice from the bride: Do not stress over the little things come the big day, I felt so much more relived when I let go of the things that I knew I could not control and the outcome of that, made me overall happier to be there in the moment. Also helps to have a destination wedding, think of it as a big weekend trip with close friends and family and let the rest fall in its place.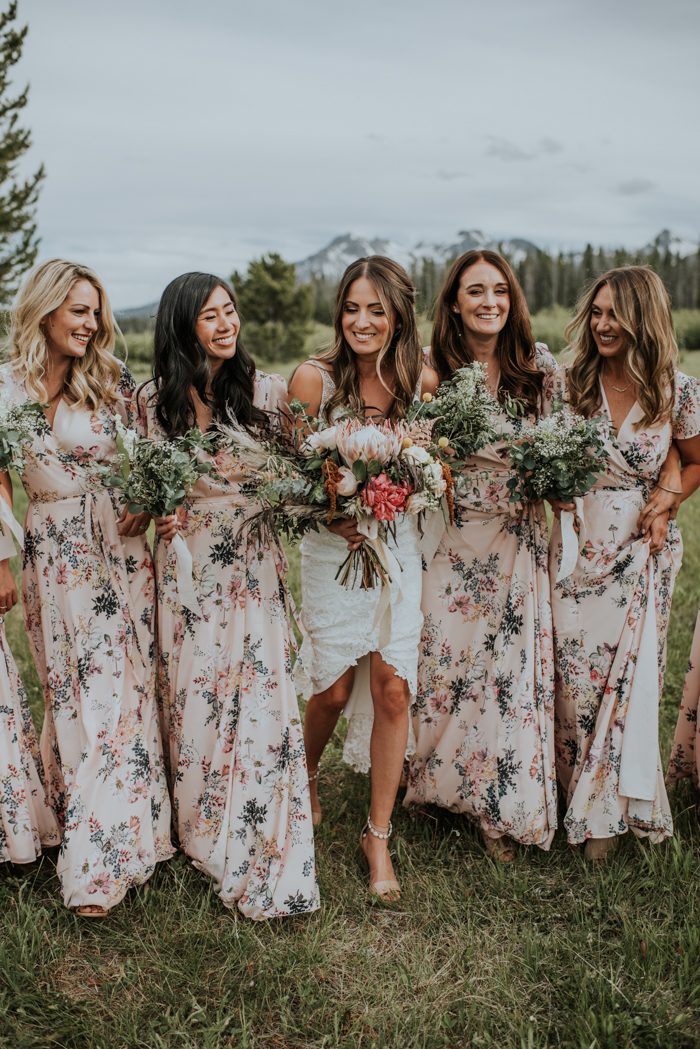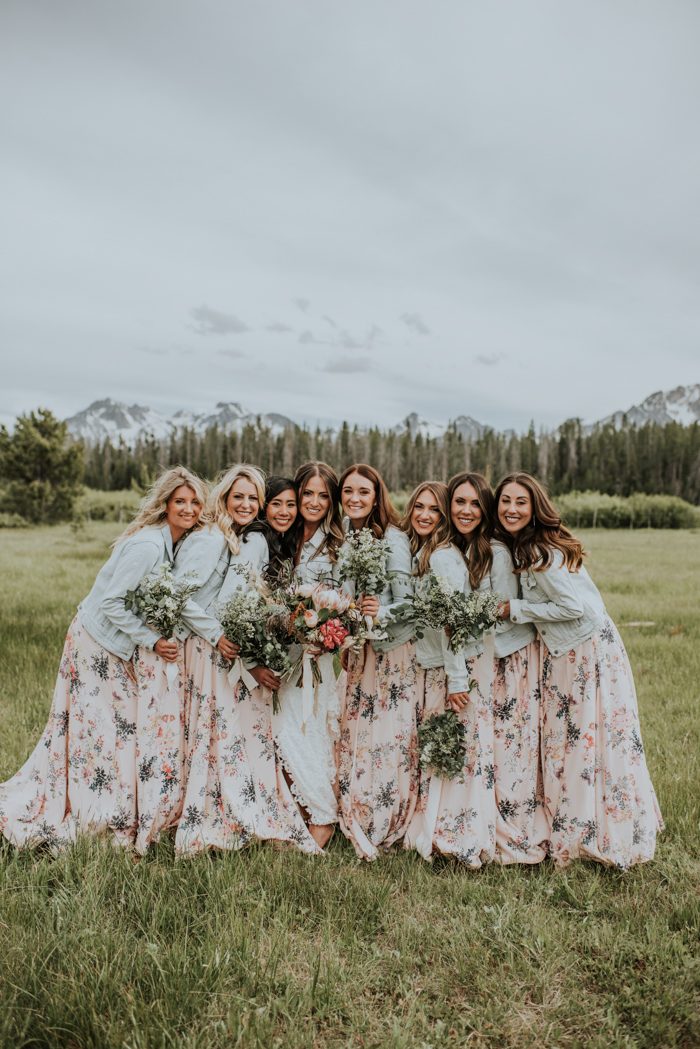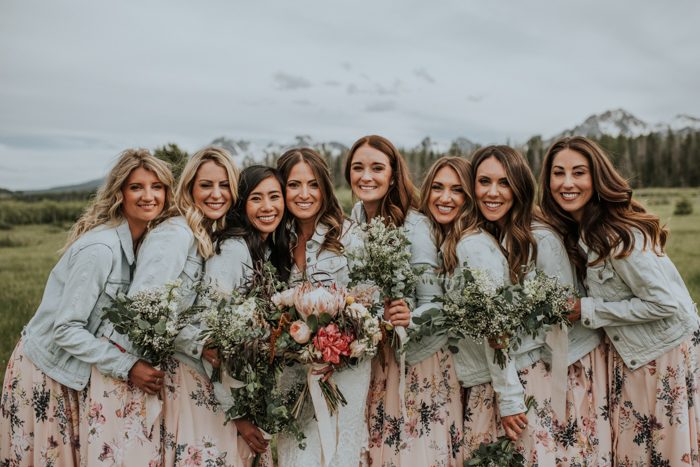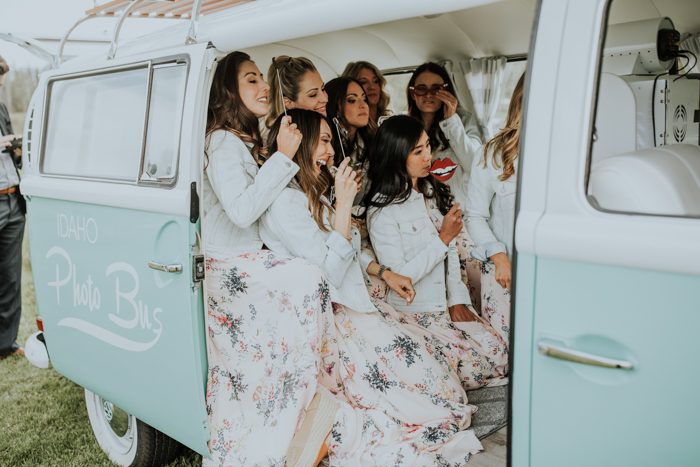 Maggie (our photographer) makes her job look so easy! I loved how fast she took photos, she made it painless for us! She also is the sweetest person and made the day feel so comfortable and personable. Her dog Carol is a also a huge bonus!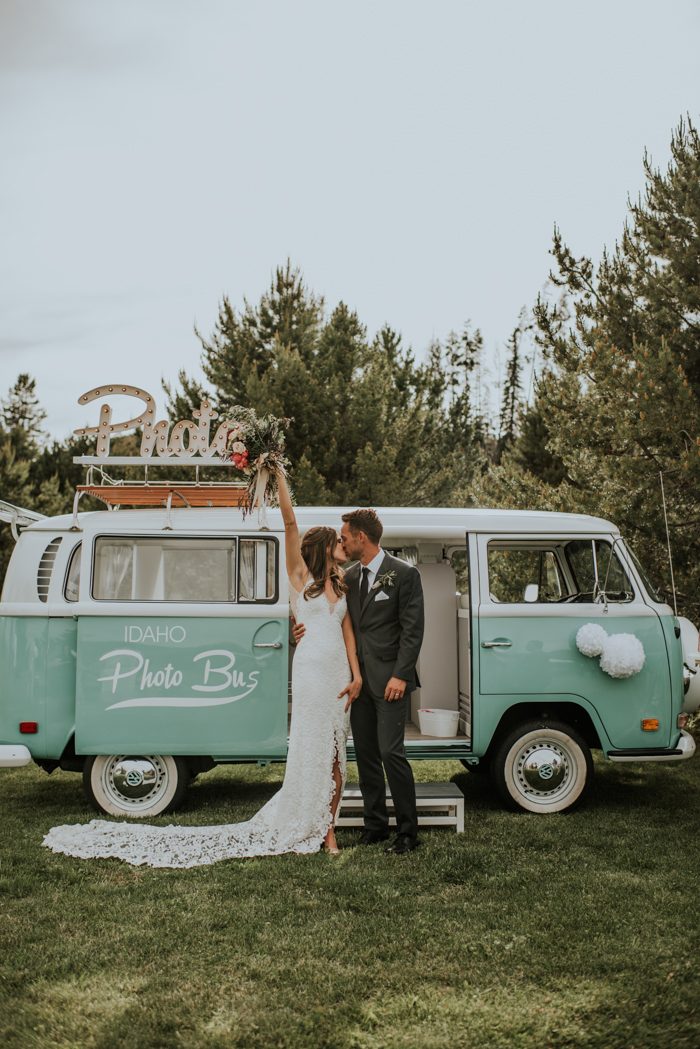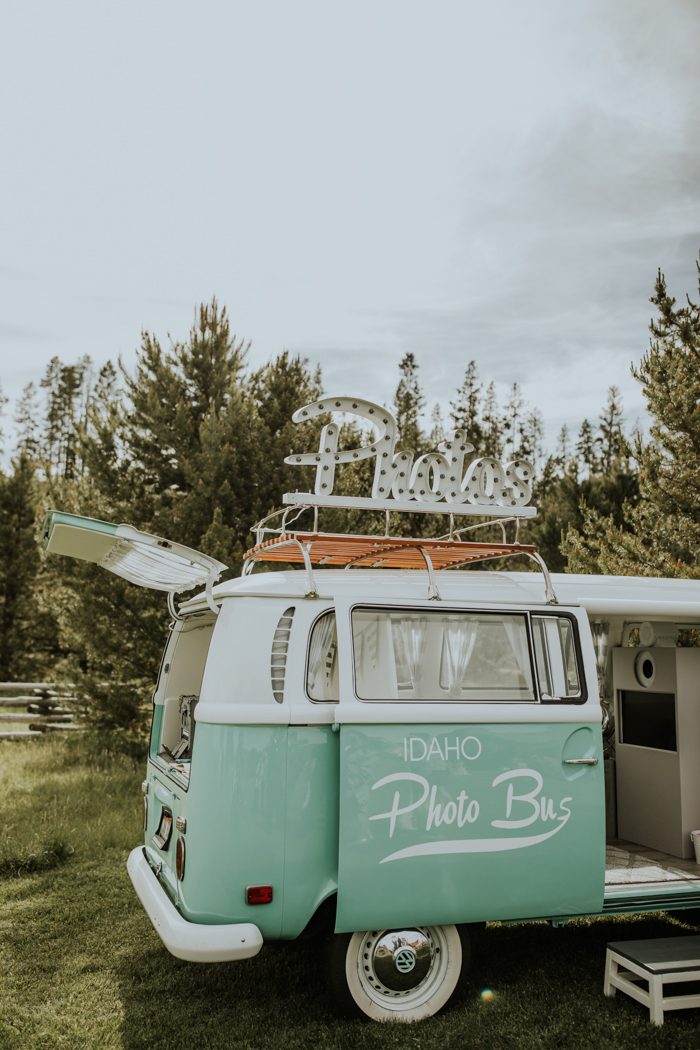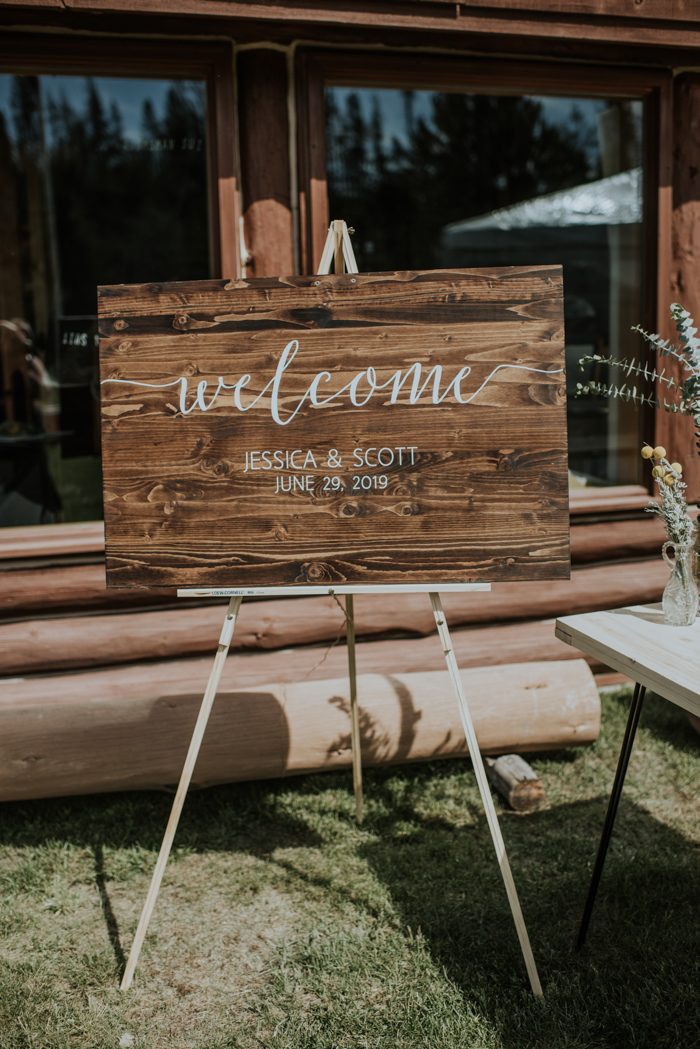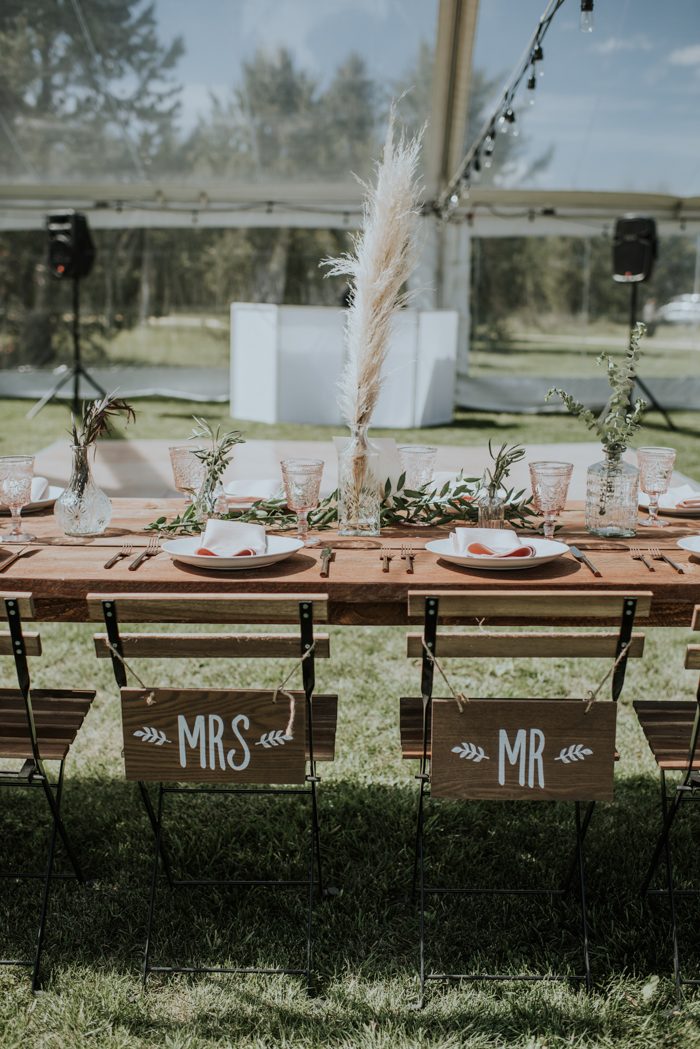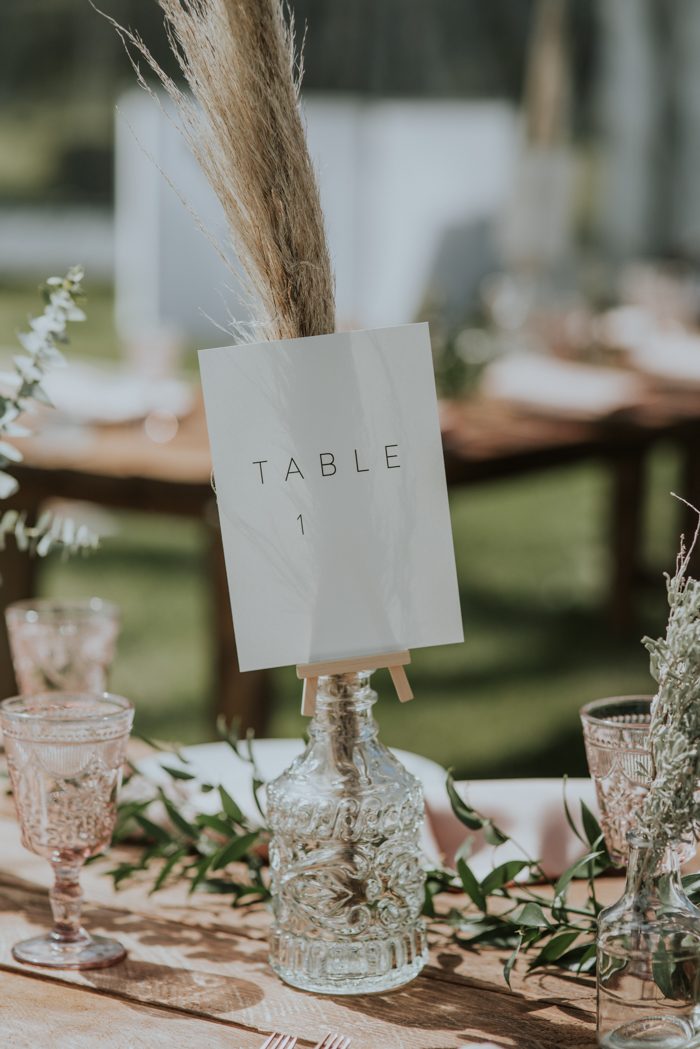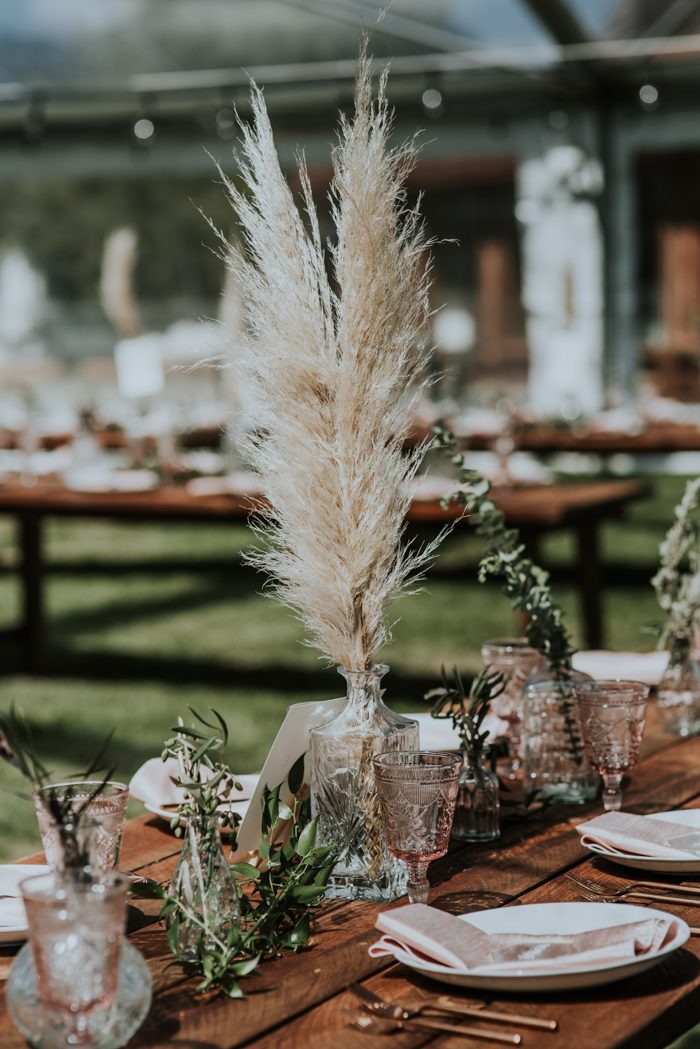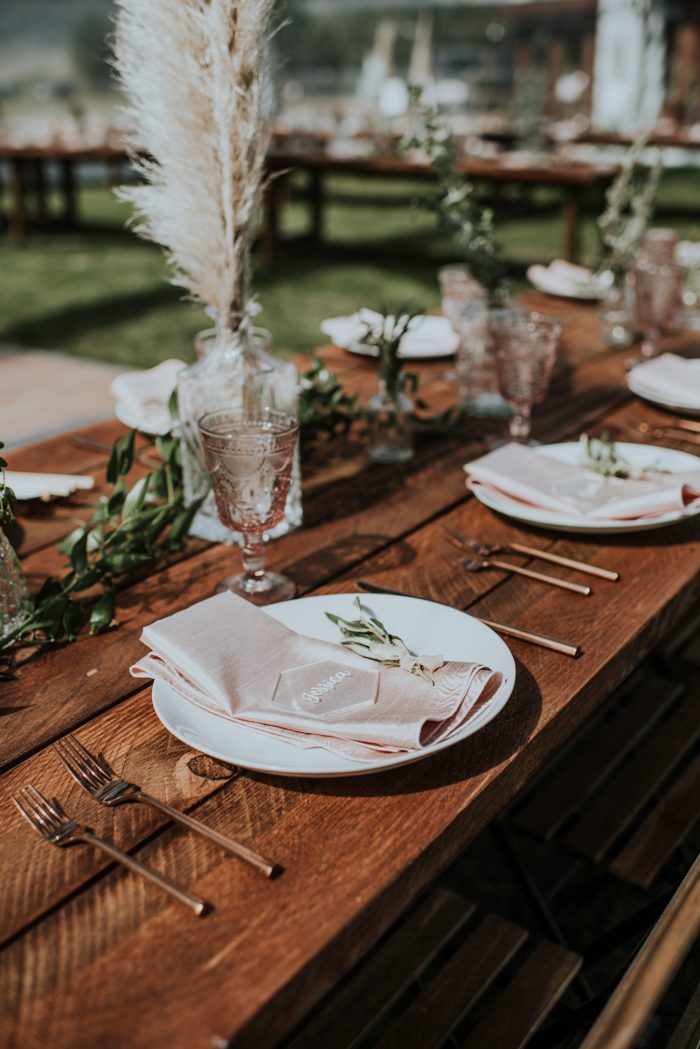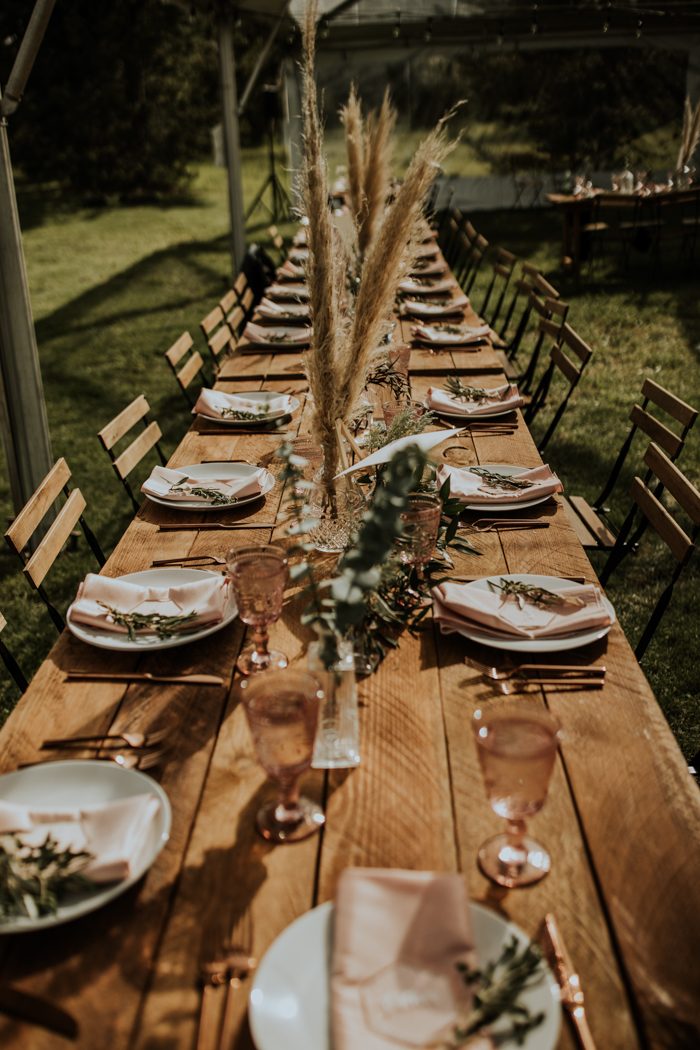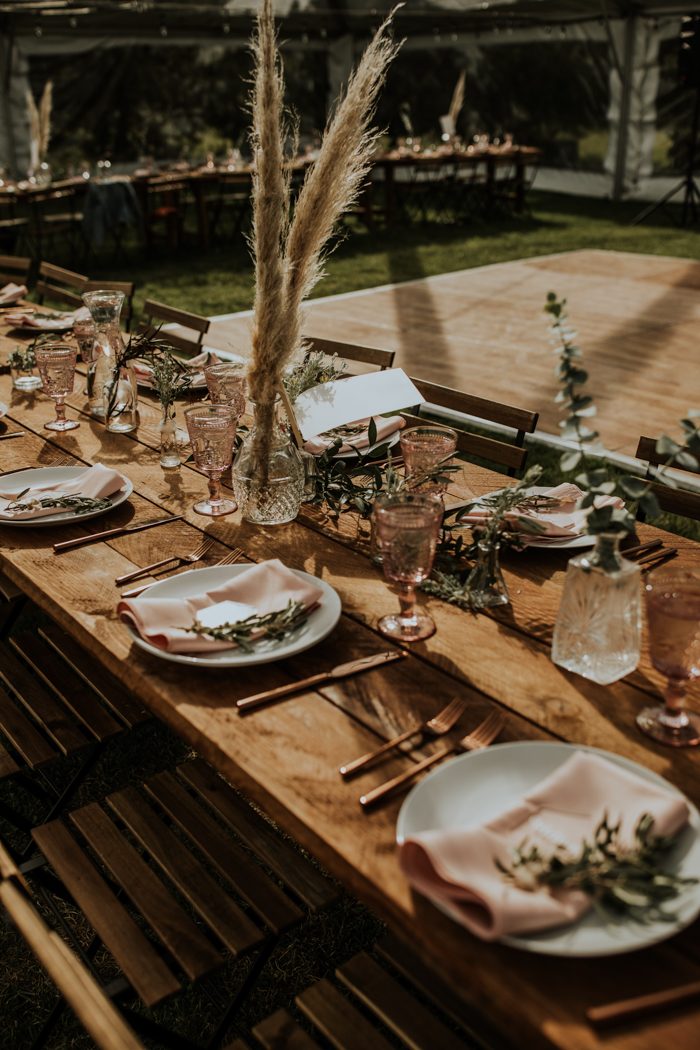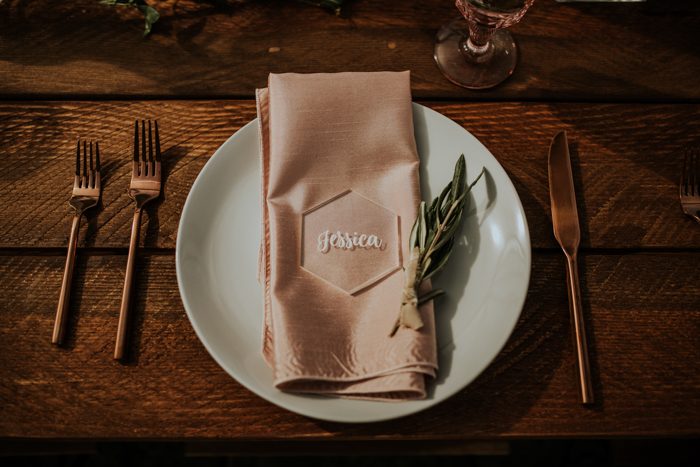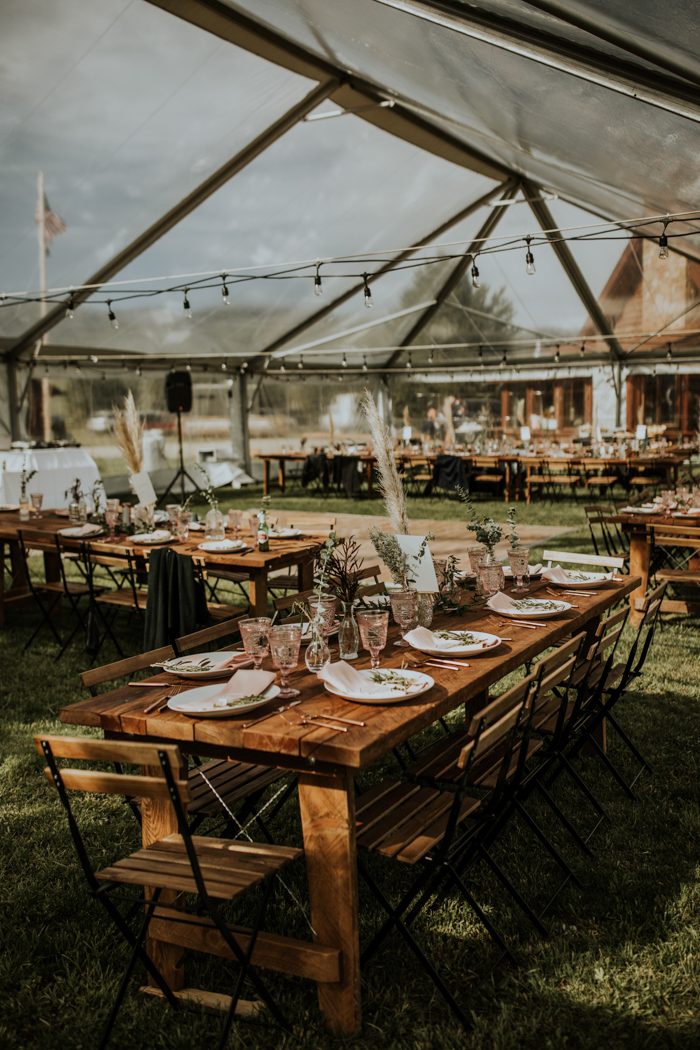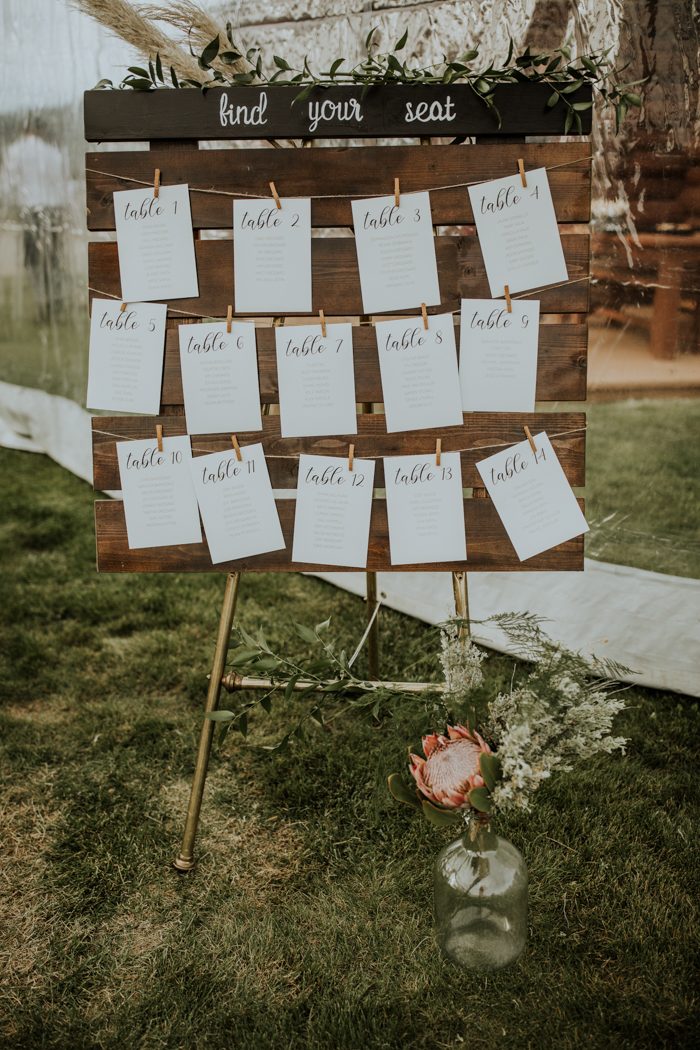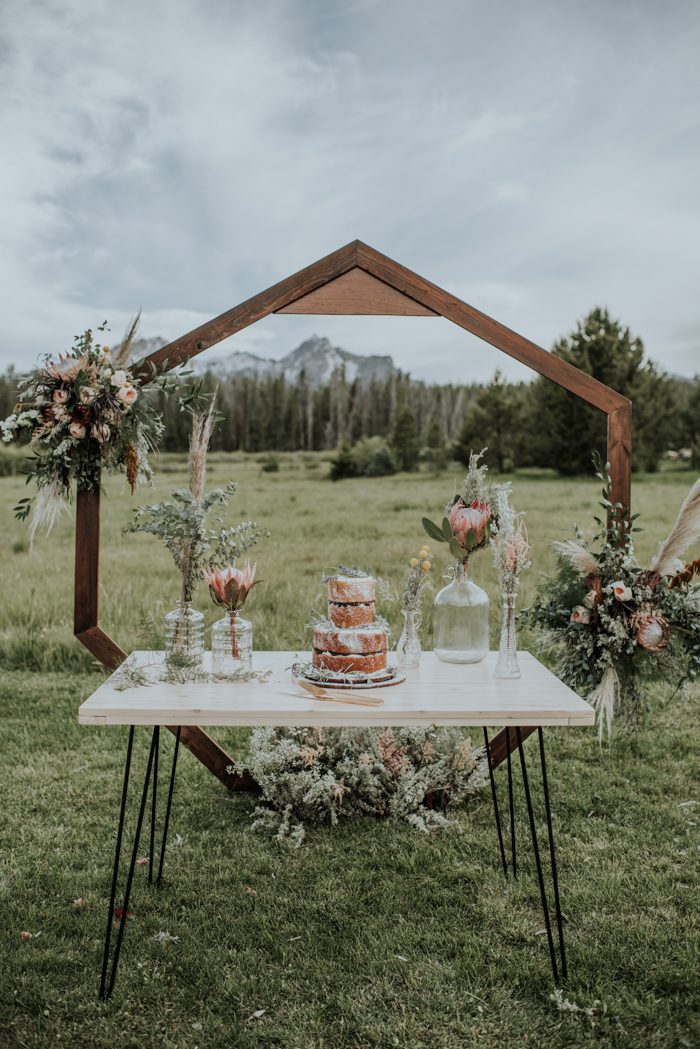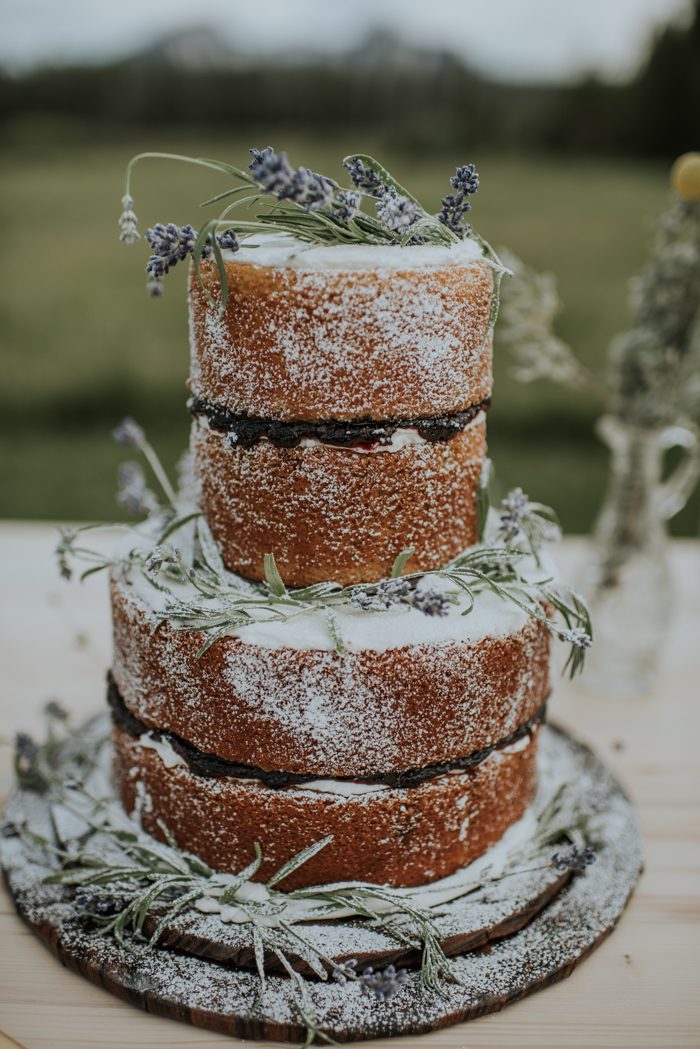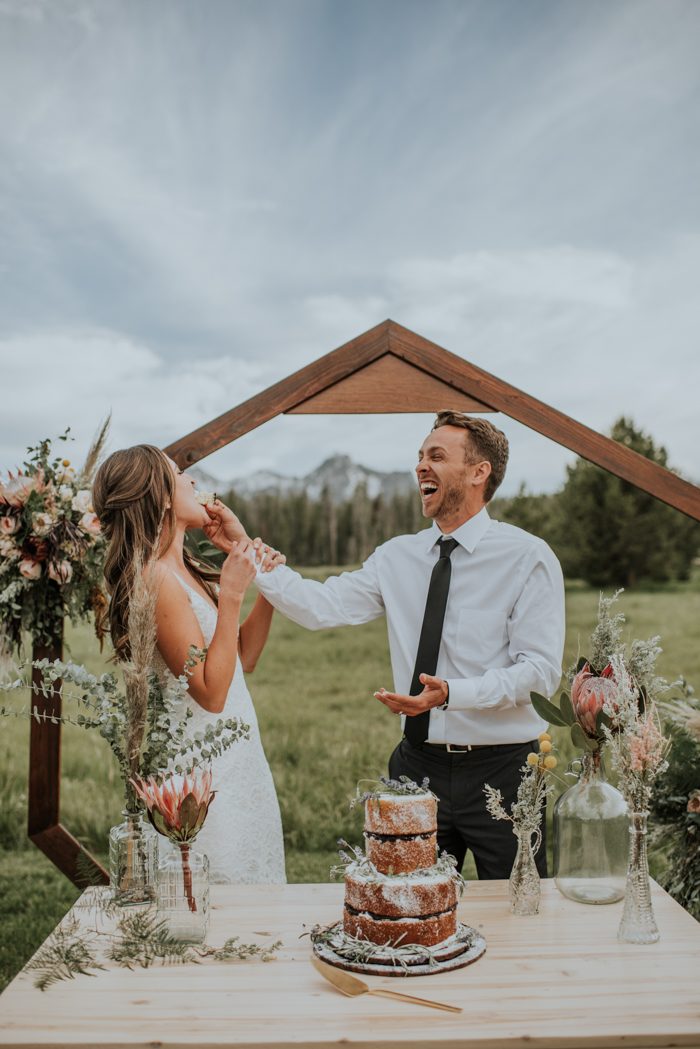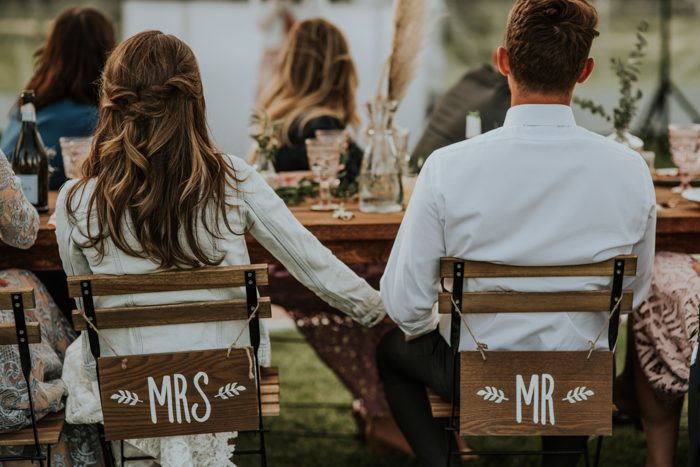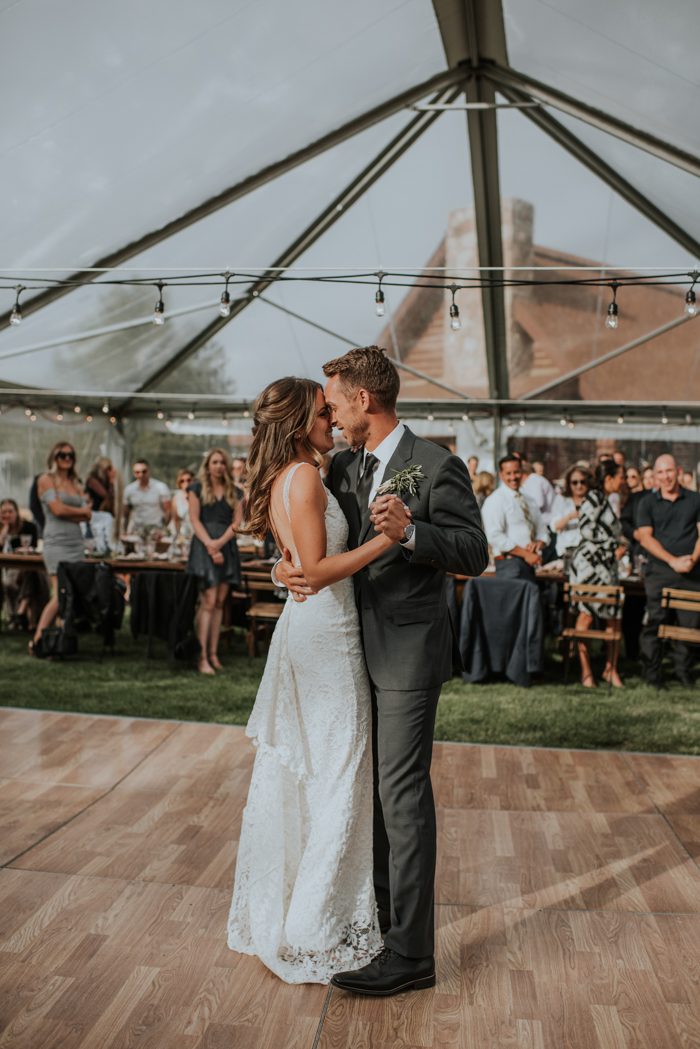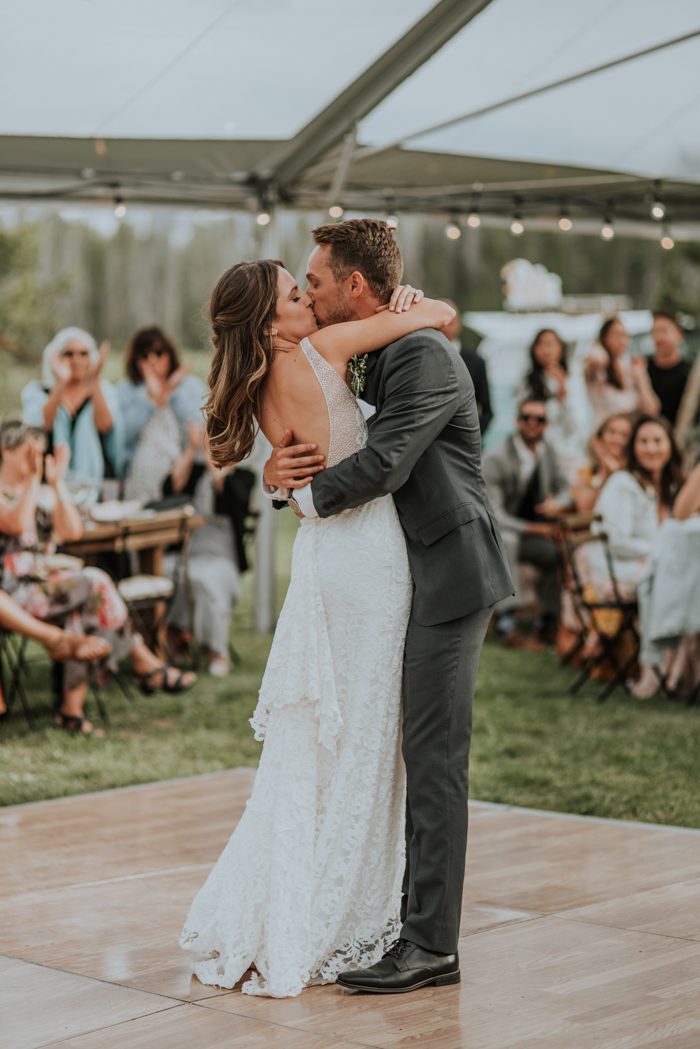 We chose Stanley, Idaho because we wanted to choose a place that was special for the both of us. We went there two summers before our wedding weekend and fell in love with Stanley. My husband's father also drove through Stanley when he first moved to Idaho and knew the area well before we started going with our families before we got engaged. It's one of those places that feels secretive and is even more beautiful every time we visit. The venue felt private and the backdrop views were stunning with the Sawtooth Mountains in the background. I found the venue knowing I wanted something a little more intimate, so I started looking at VRBO and Airbnb with back back yard properties and eventually I came across Park Creek Ranch.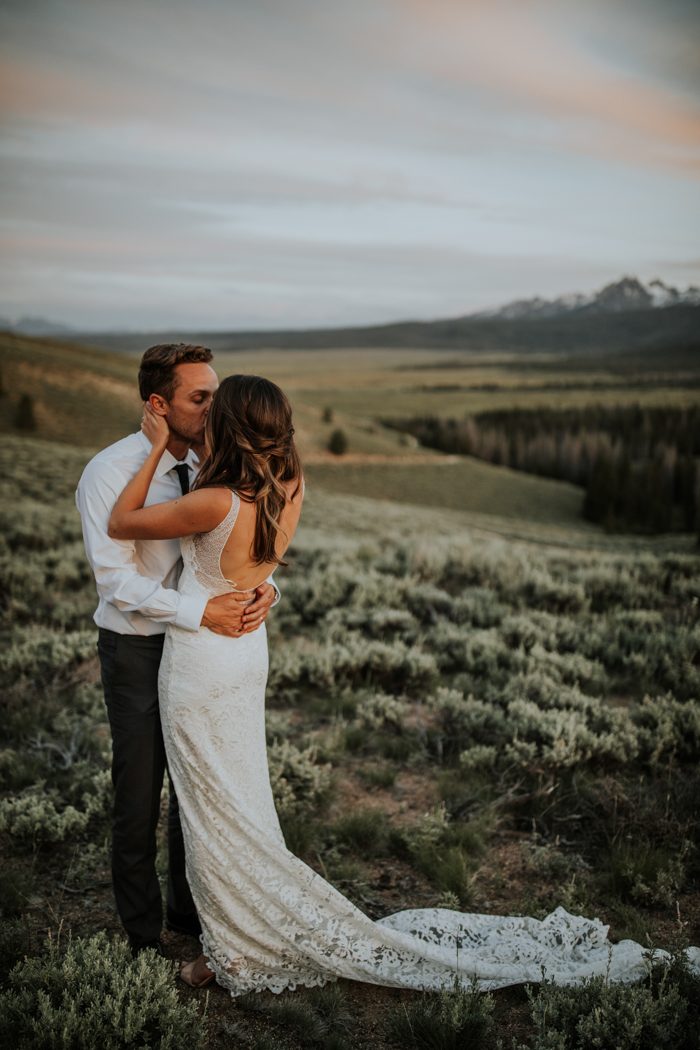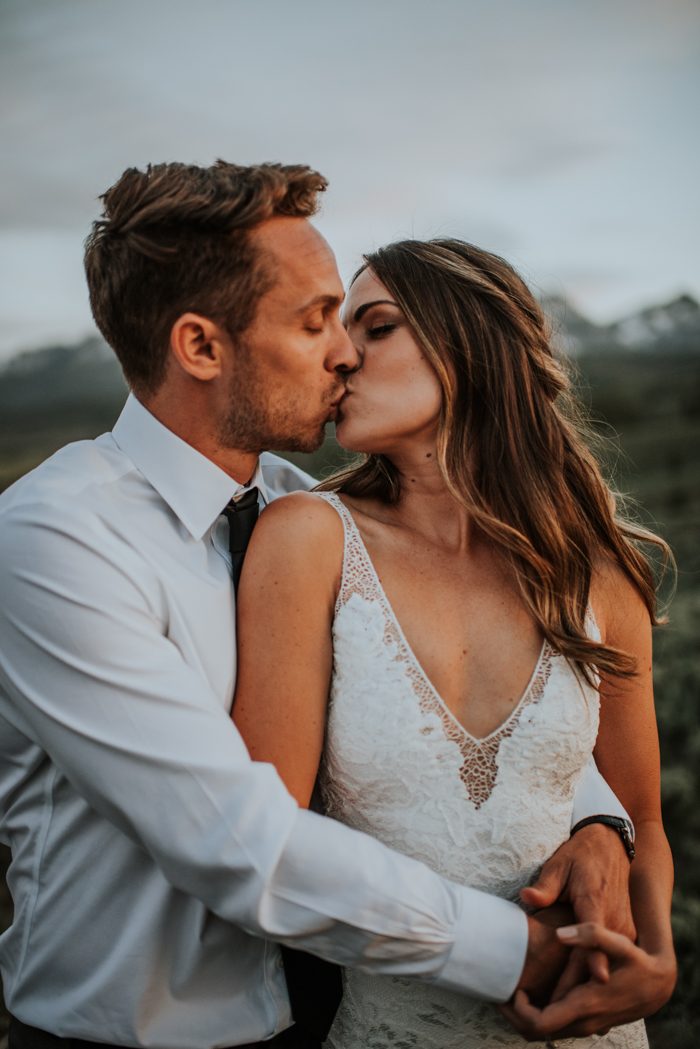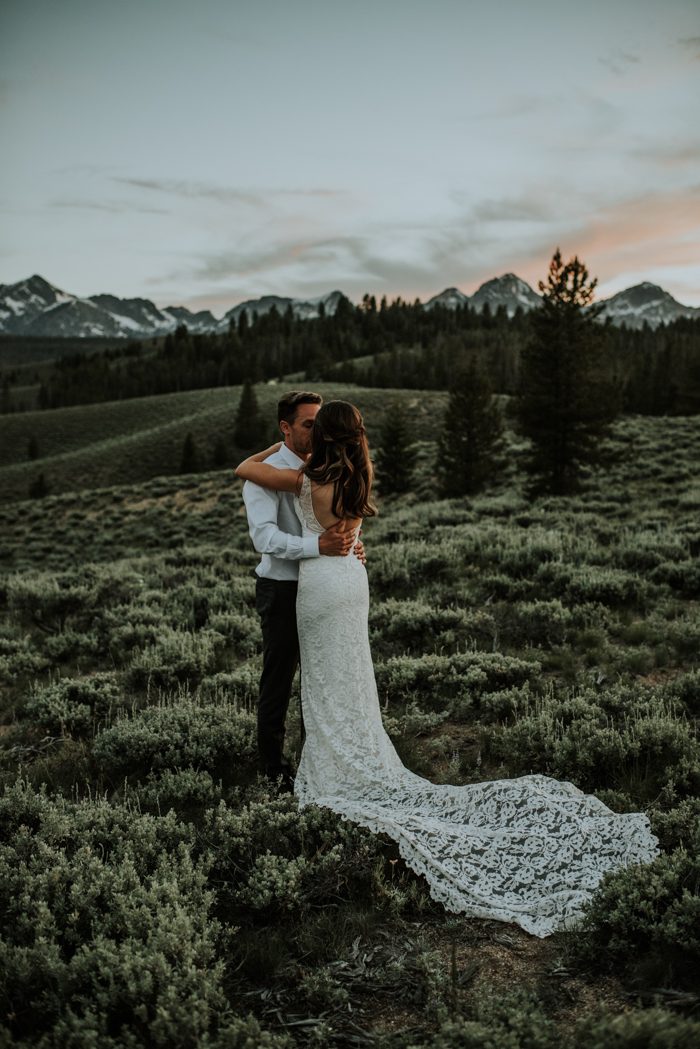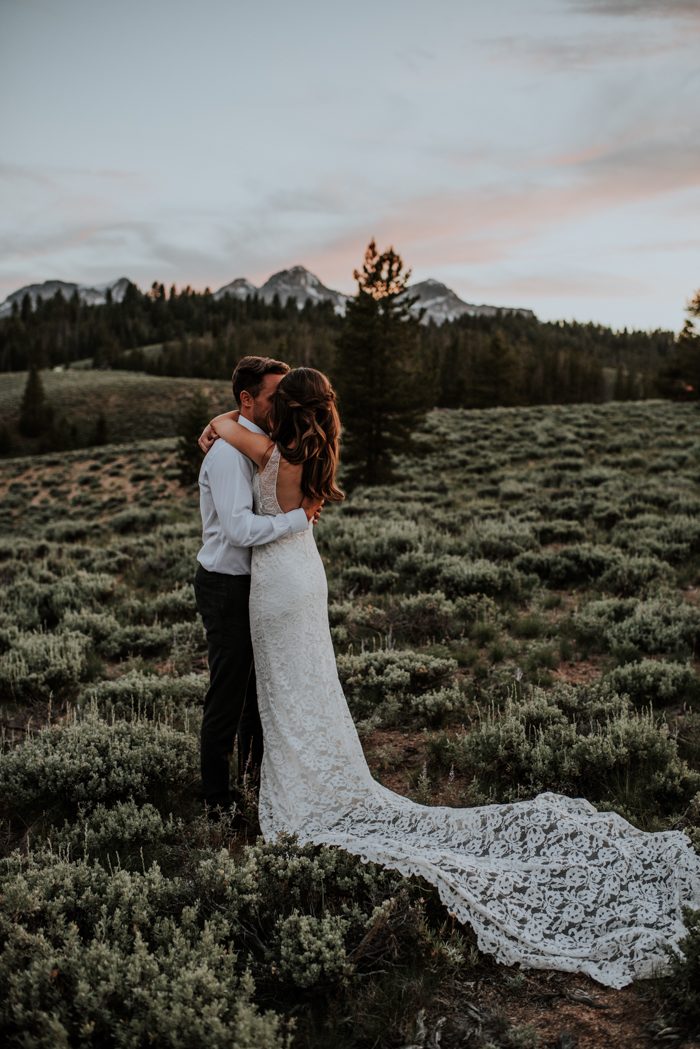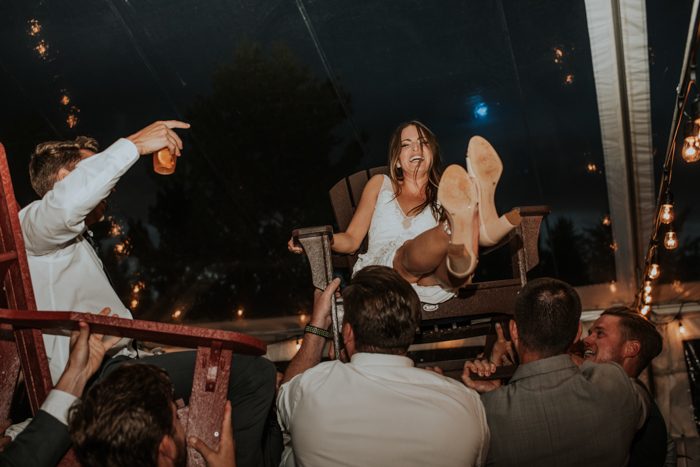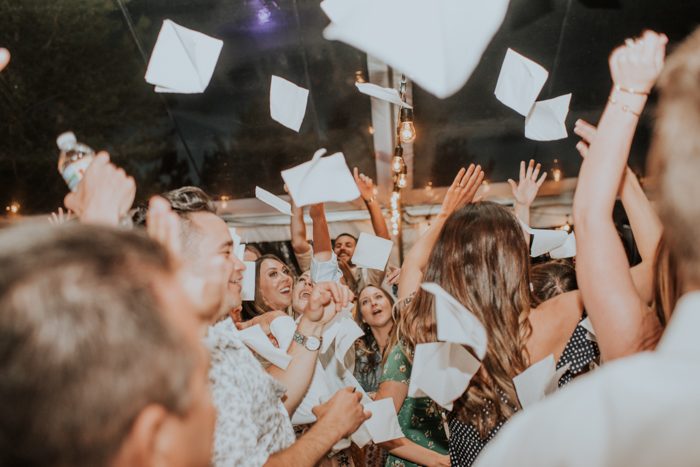 Congratulations Jessica and Scott! We're feeling thankful for Junebug member Maggie Grace Photography who shared their dreamy day at Park Creek Ranch with us! For more of Maggie's work, be sure to check out her page in our vendor directory.