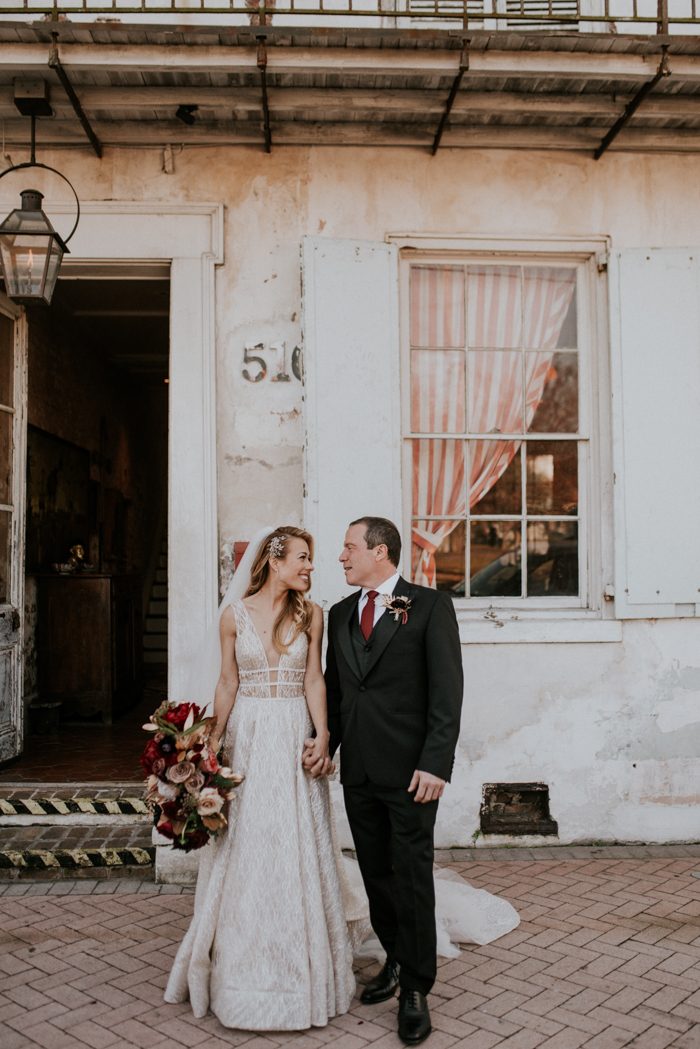 With all things glitz and sparkles, Ashley and Paul did it up big in their Race & Religious wedding. These two embodied the spirit and festive vibe of New Orleans with all of their wedding weekend details, and we seriously can't get enough of it! Ashley's bridesmaids wore jaw-dropping mismatched dresses with the most gorgeous textures and rich color palette. The deep red and champagne luxe color palette carried through the details from florals from Antigua Floral and reception tables styled by Brooke Casey Weddings. As if this wasn't perfect enough, Ashley and Paul had Phunky Monkeys play to keep the celebration going all night long in true NOLA fashion. If all of this sounds up your alley, then check out how Shelly Anderson Photography and Lonely Eskimo Films brilliantly captured the day!
The Couple:
Ashley and Paul
The Wedding:
Race & Religious, New Orleans, Louisiana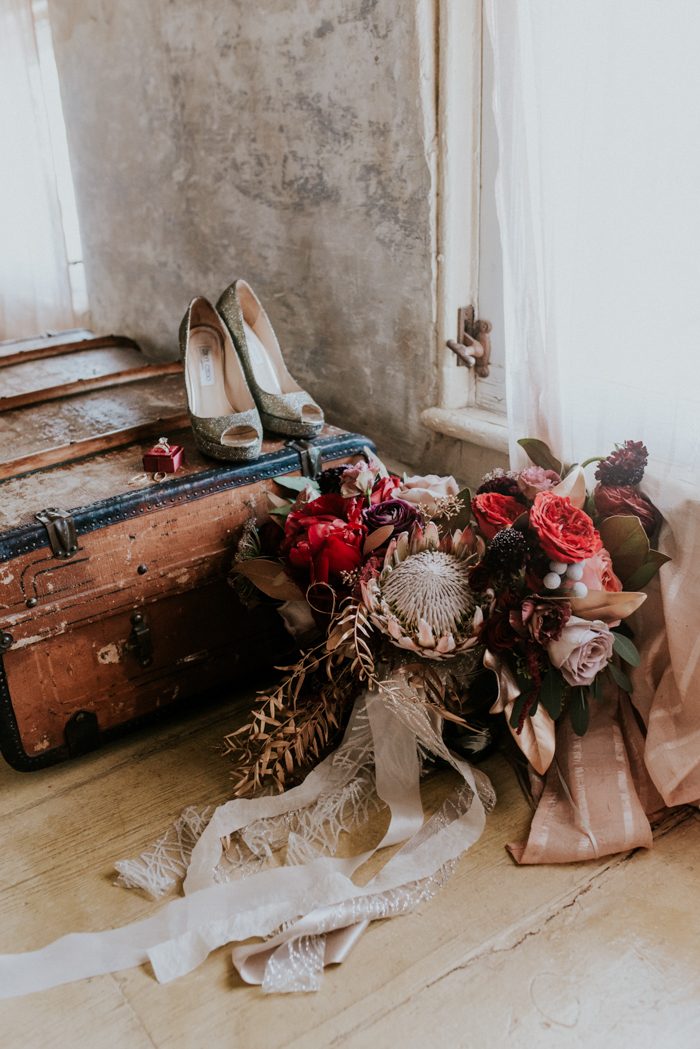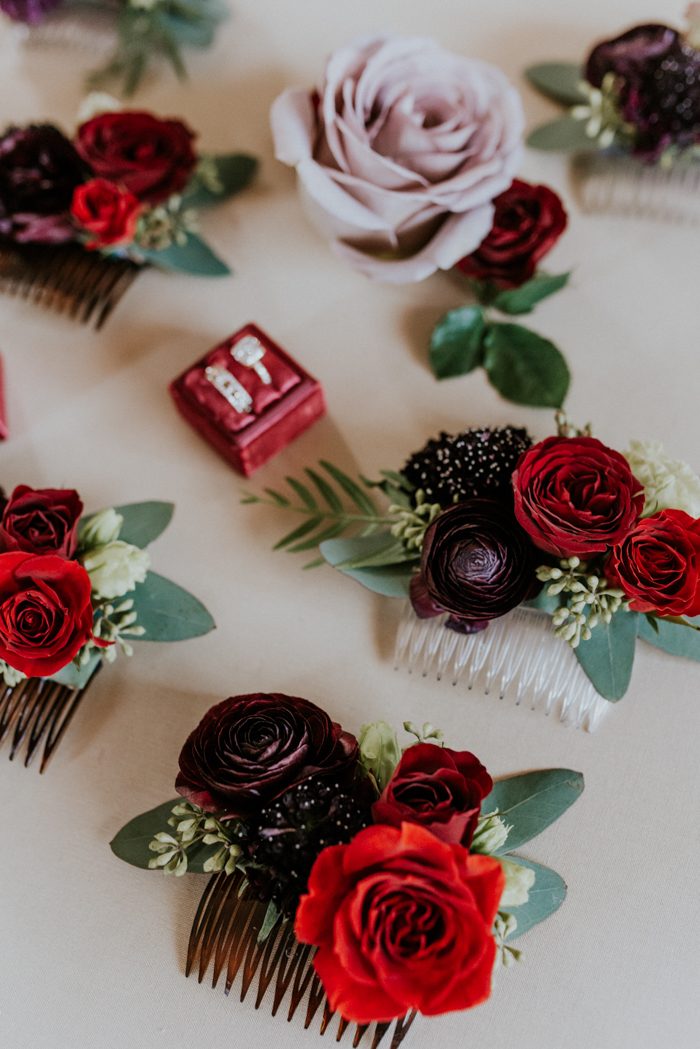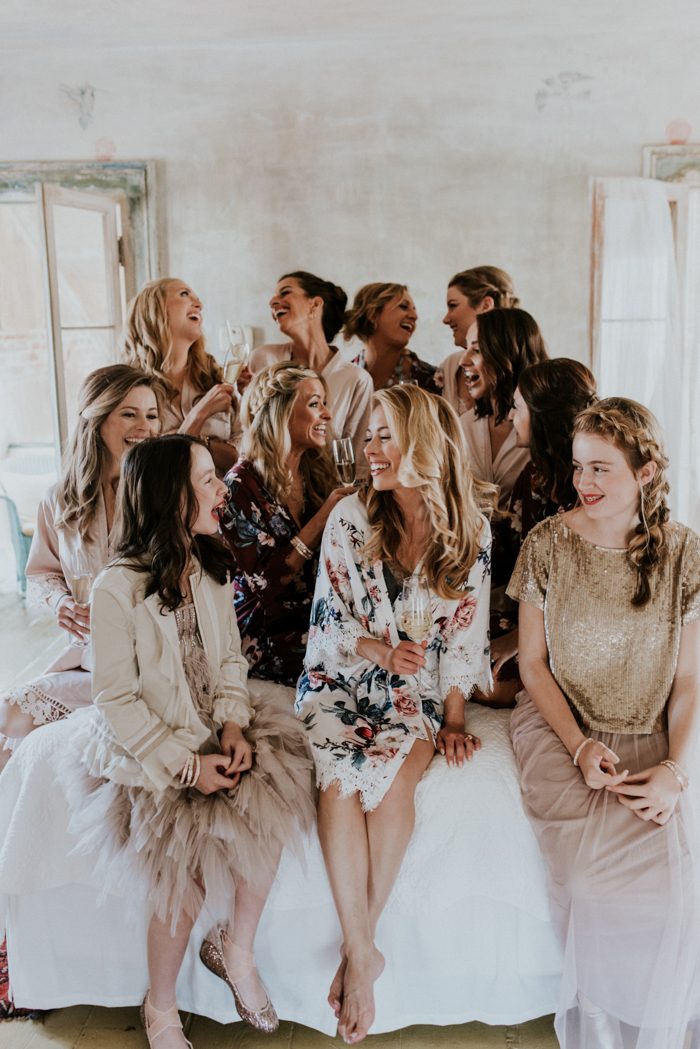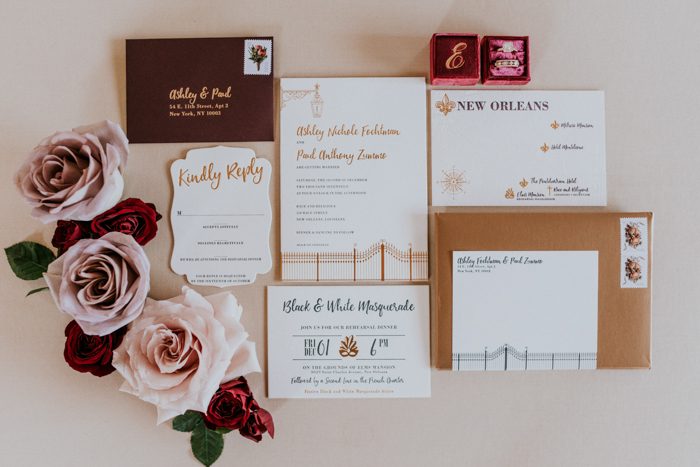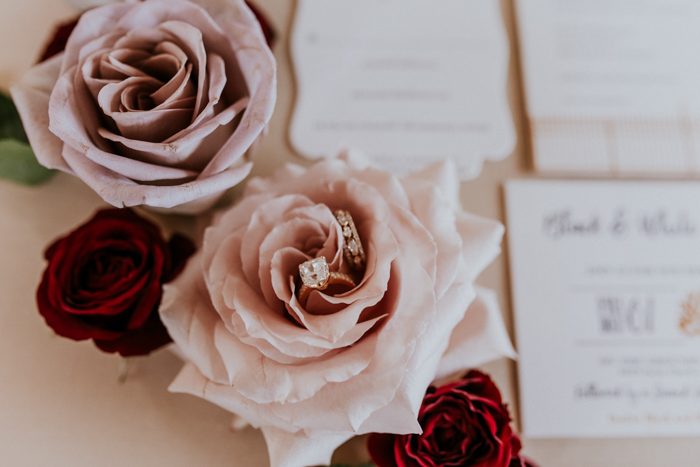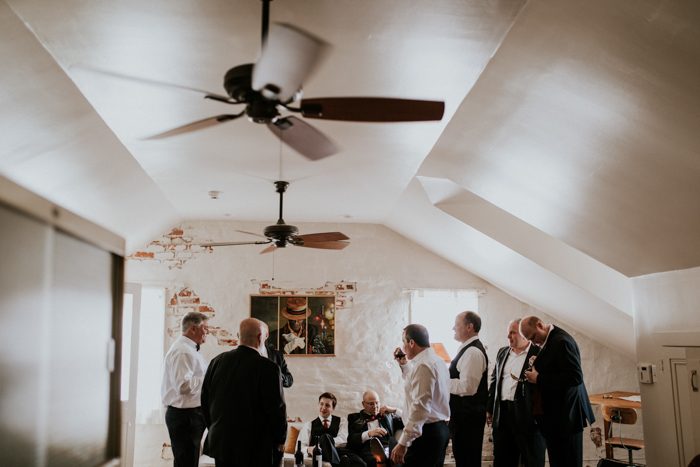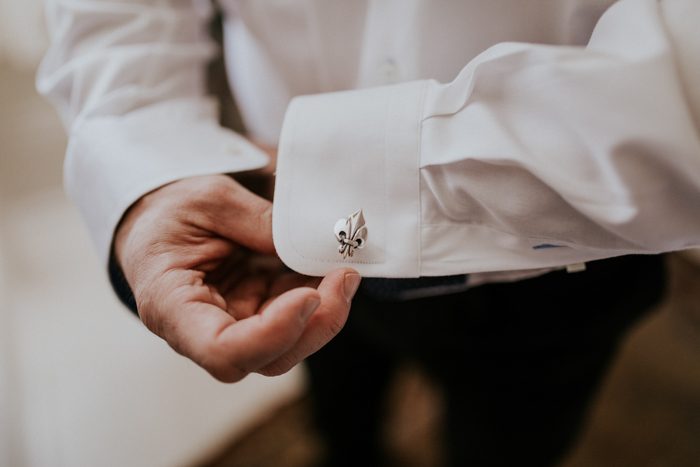 SHOP THIS LOOK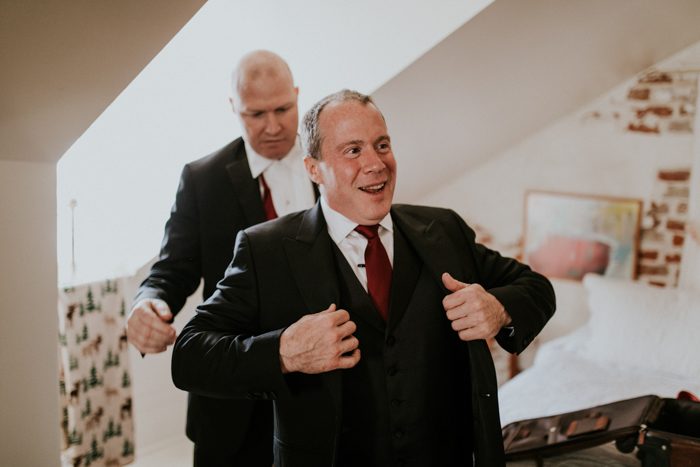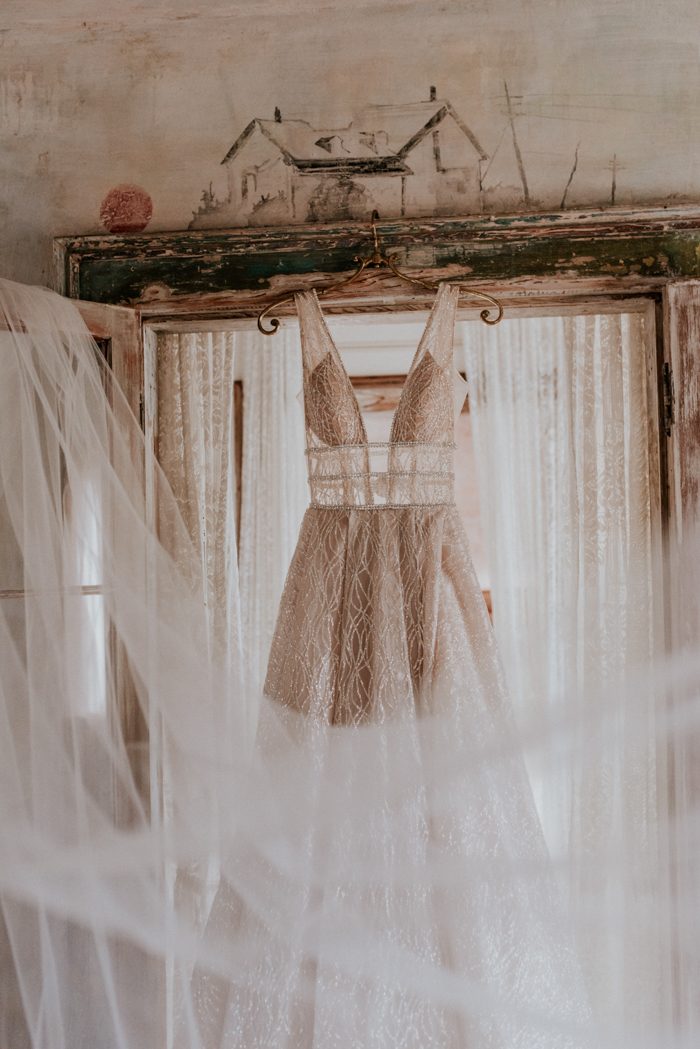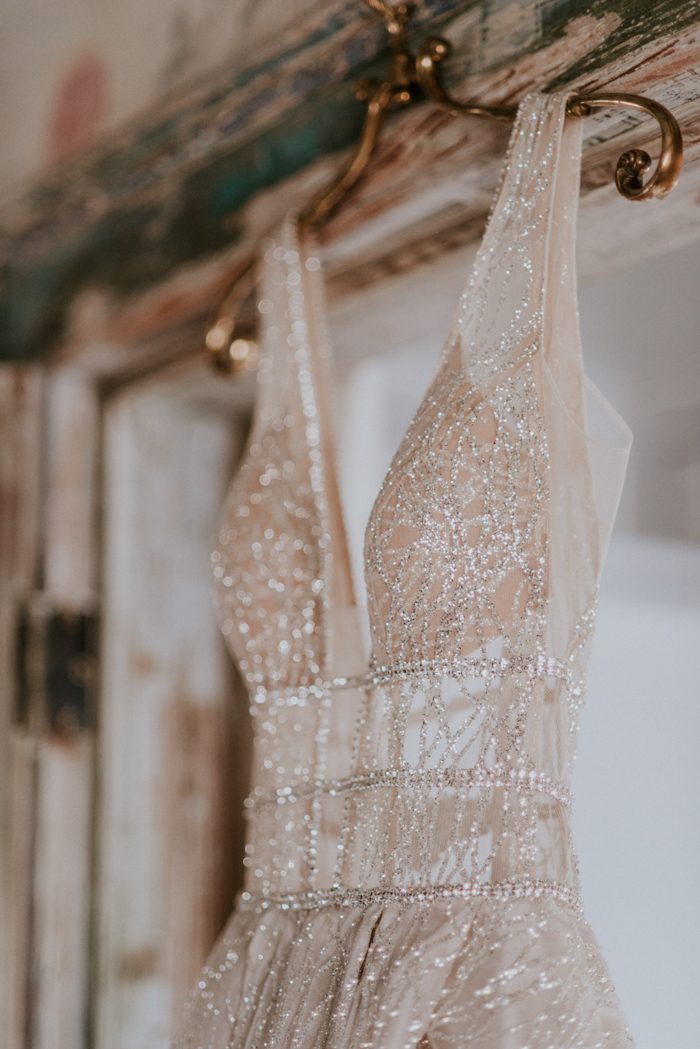 I have an abiding appreciation for all things that sparkle, along with a very feminine style, and a preference for artistry, individualism and glamour. I also wanted to choose something memorable and a bit unconventional. Last, I wanted to look grown up, modern, glamorous, and sexy but not overly exposed. Most important, I wanted to look and feel like myself. The champagne Berta ballgown was literally the culmination of everything I sought, and when I tried it on, I exclaimed, "It's like Ariel [from Disney's the Little Mermaid] coming out of the sea!" I've never felt more beautiful, glamorous, or so completely myself. Last, my hair comb from Maria Elena Headpieces was the perfect finishing touch.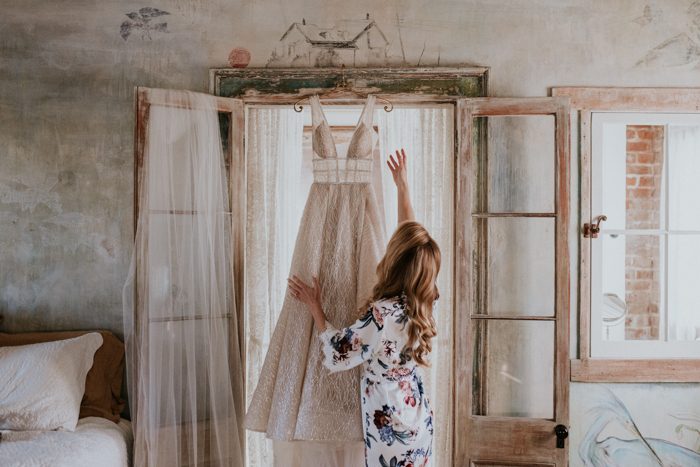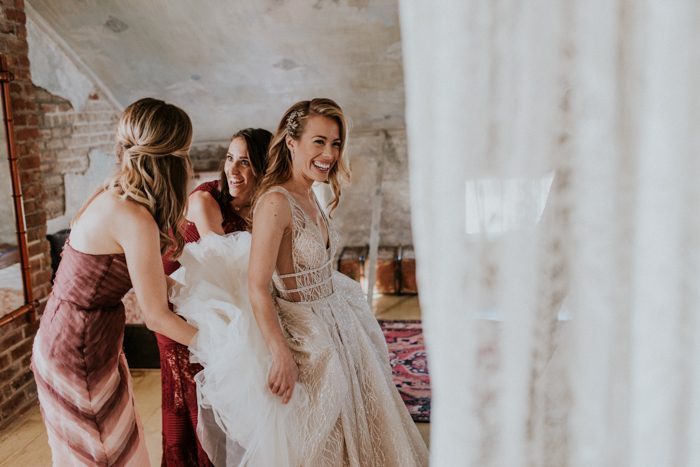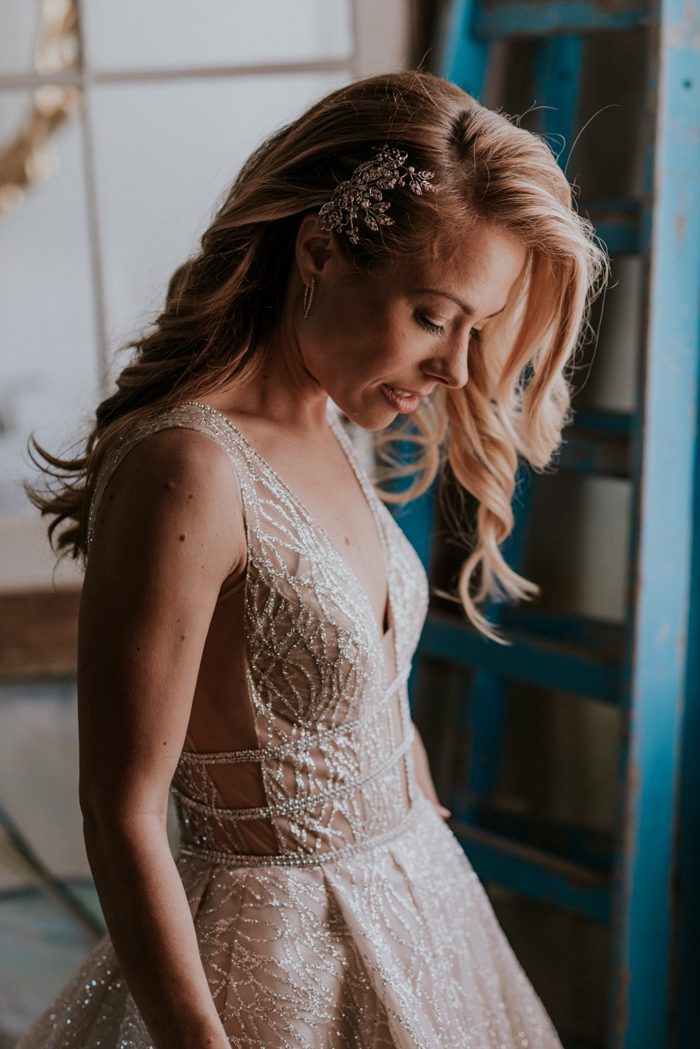 SHOP THIS LOOK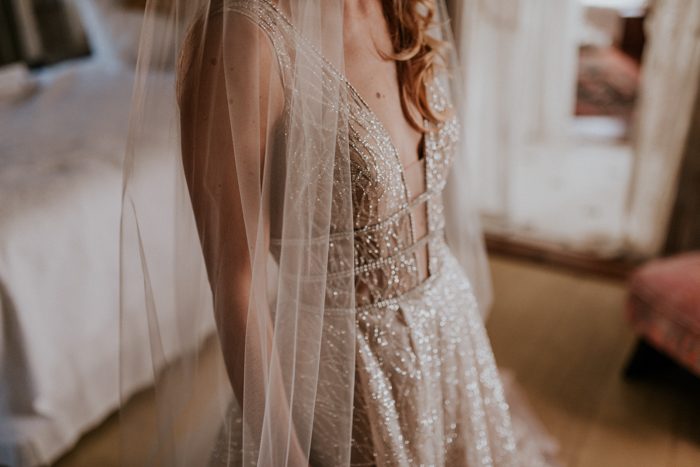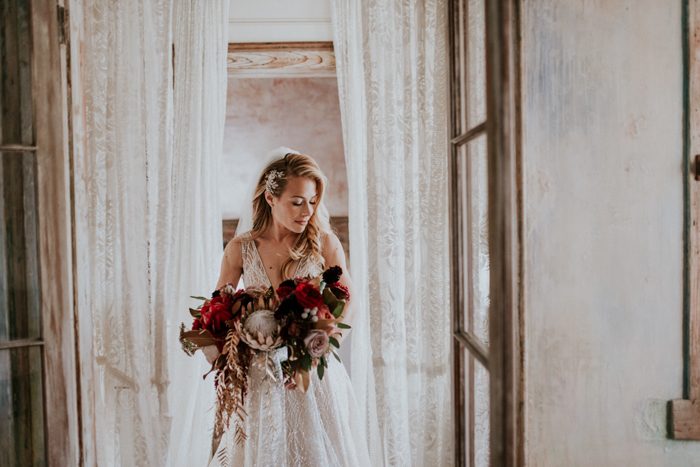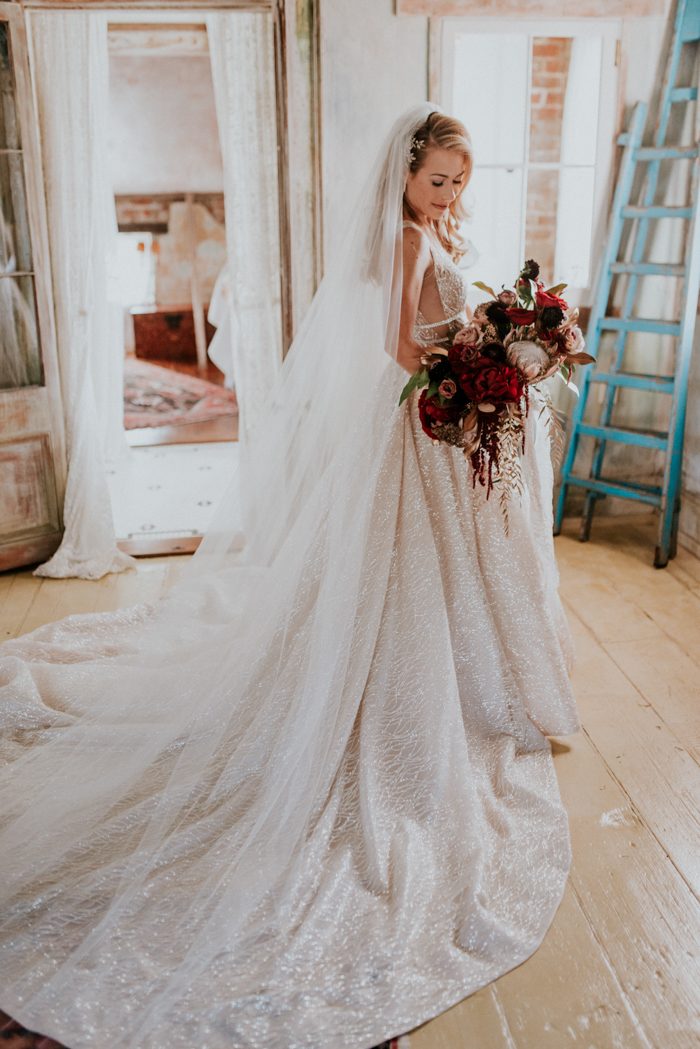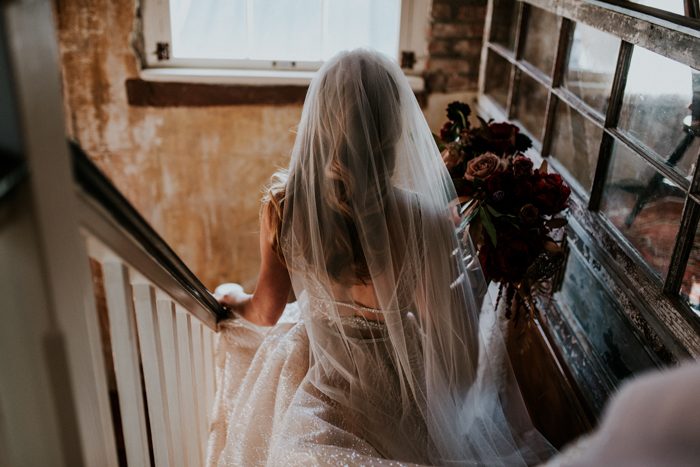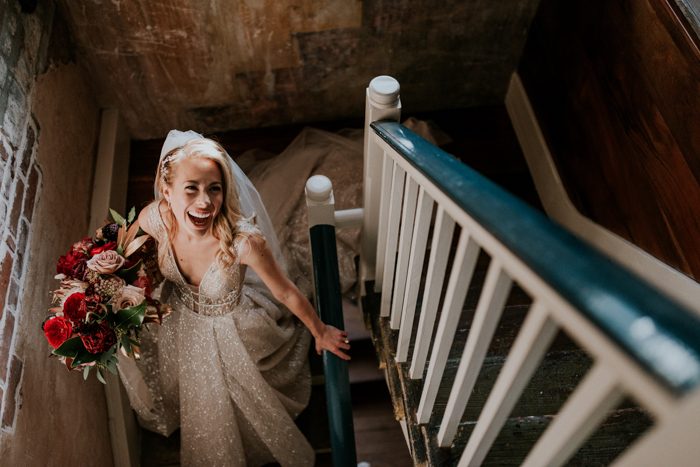 The best piece of advice we can give is to choose your vendors with care, and ensure that they embrace your vision and individuality. We spent a tremendous amount of time researching vendor options, and couldn't have been happier with the team we assembled. In some cases, we chose the highest rated vendor, and in others, we chose a lesser known rising star, but in all cases, we were blown away by our team's passion, creativity and dedication. We were also careful not to micro-manage our team. We put so much effort into choosing who to work with, that when it came to the details, it was easier to let go, and ultimately less stressful.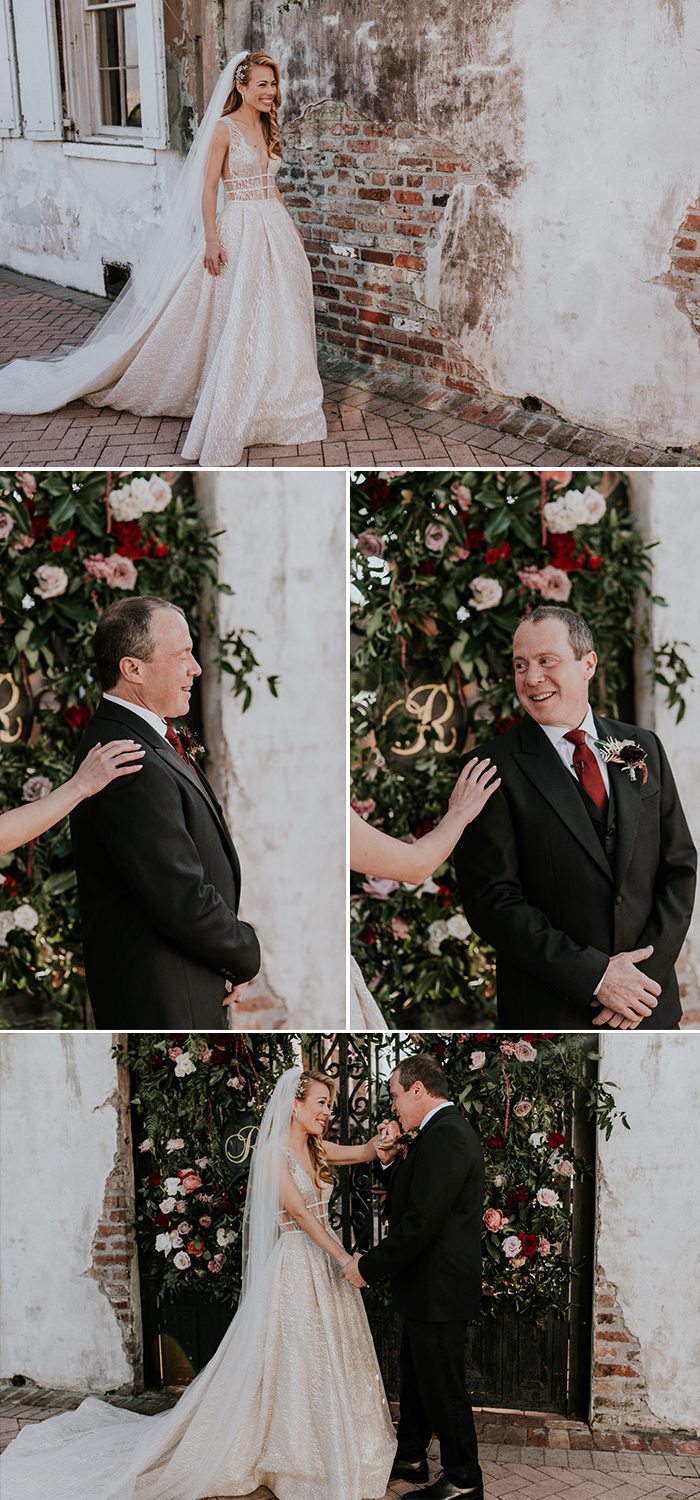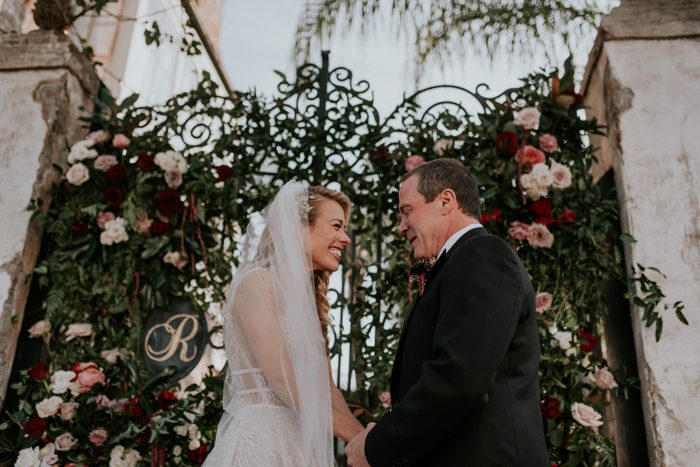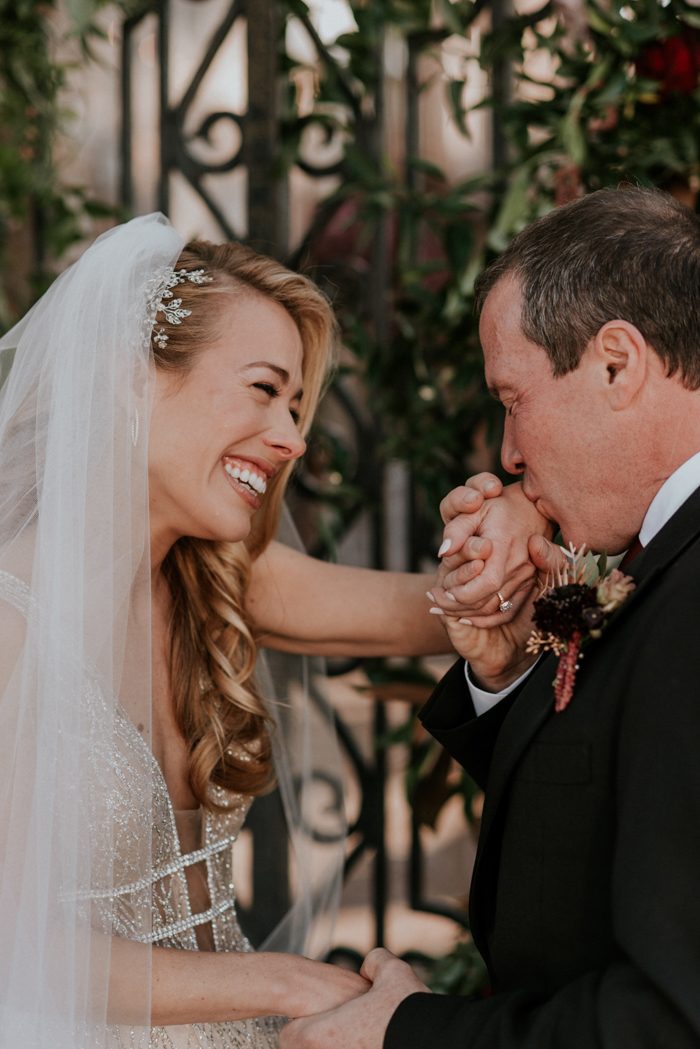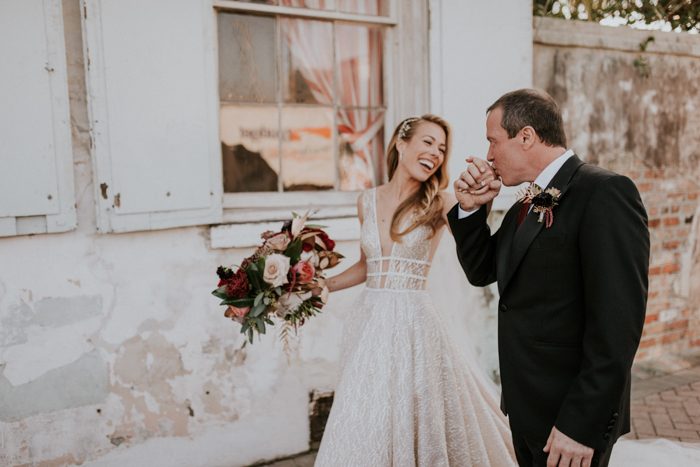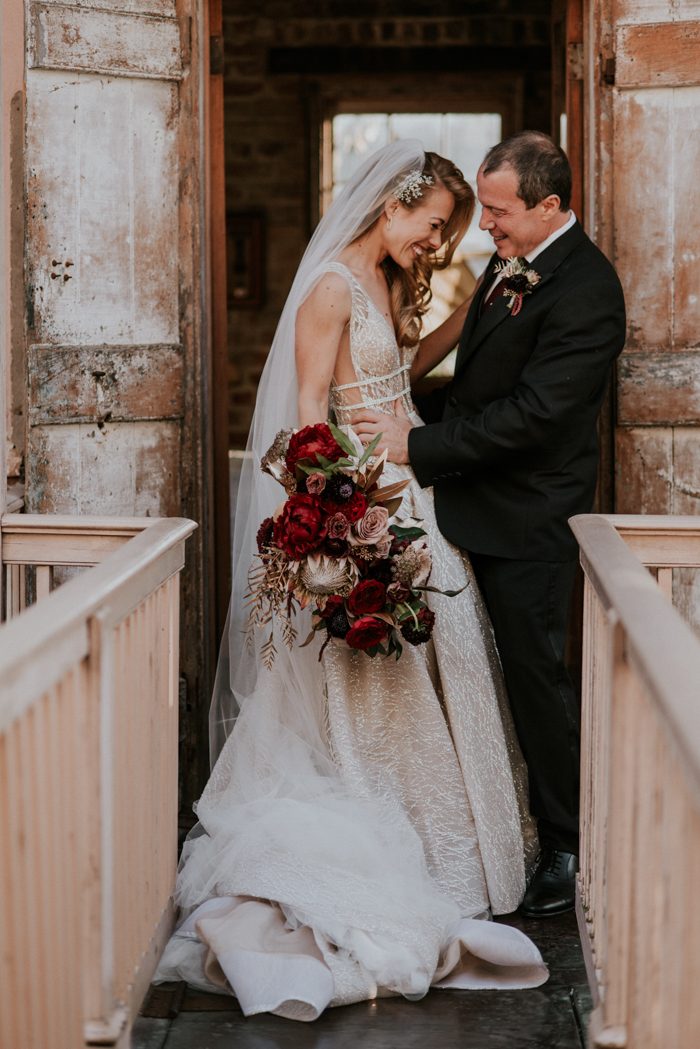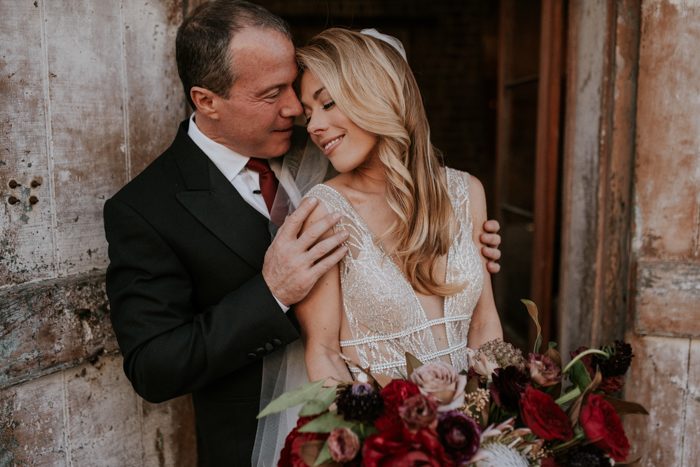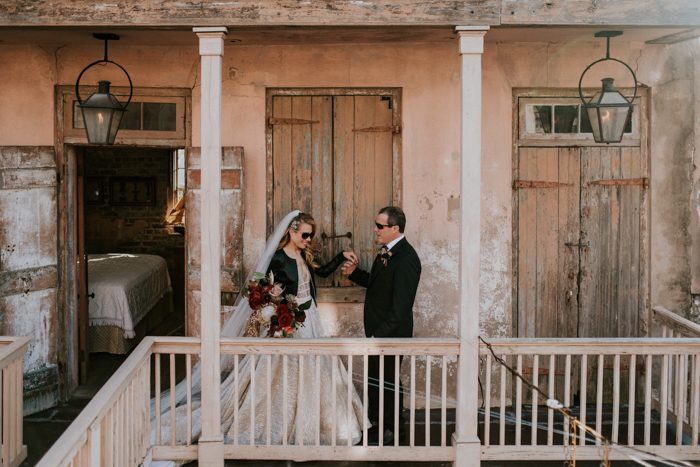 SHOP THIS LOOK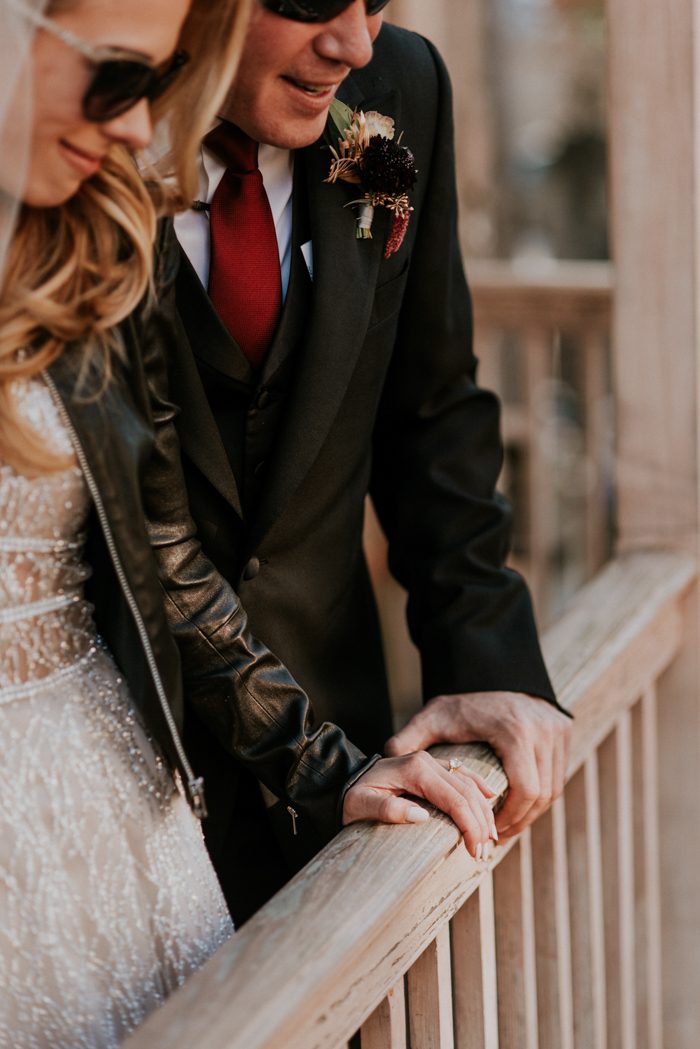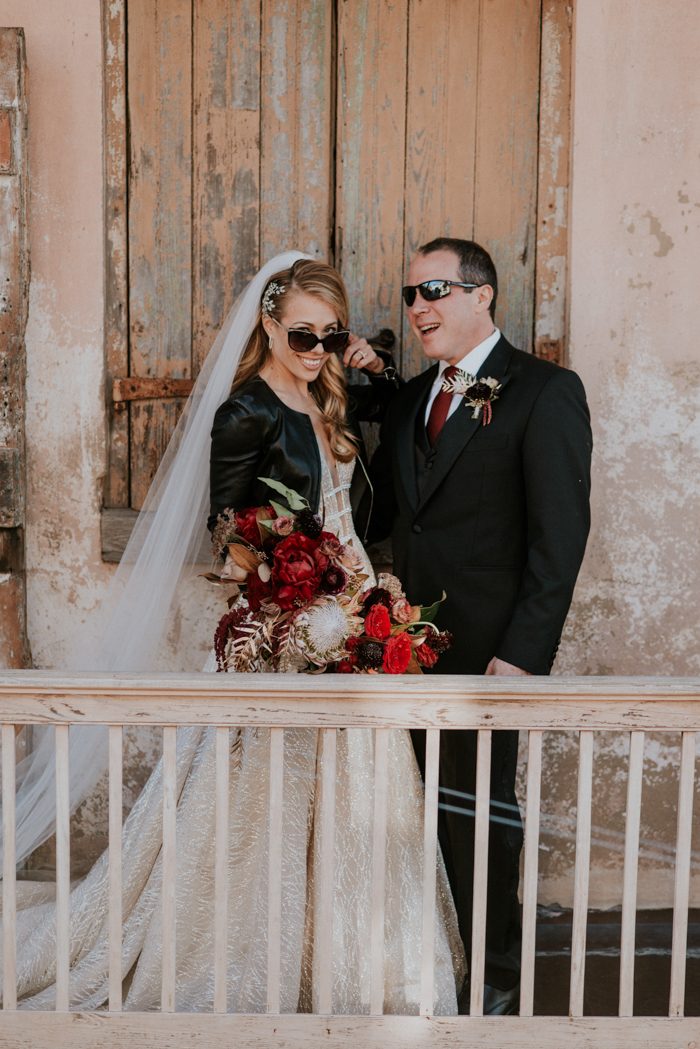 Since Paul and I had such lofty goals for creating a wedding 'experience', it was important that we gave ourselves enough time. We booked our planner and venue 20 months in advance, which sounds like a lot, but you'd be surprised how quickly the best vendors and venues get booked. We were also careful to space out the planning so that we weren't left with an overwhelming amount of work the month of the wedding. Last, we recommend arriving several days early if you are having a destination wedding. There are always last minute things to coordinate and it's helpful to acclimate to the destination without the pressure of family and guests.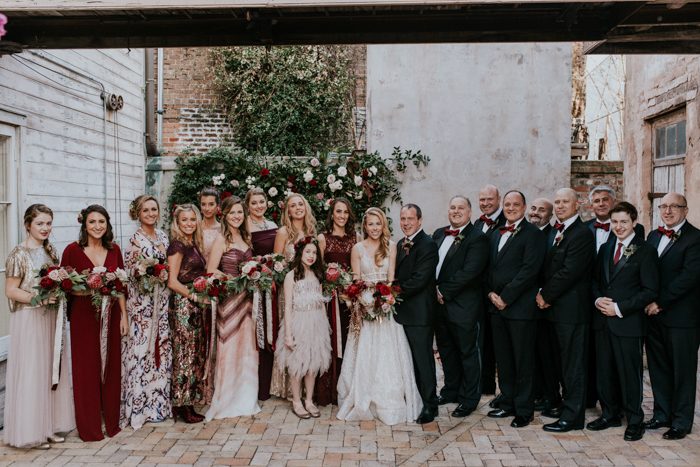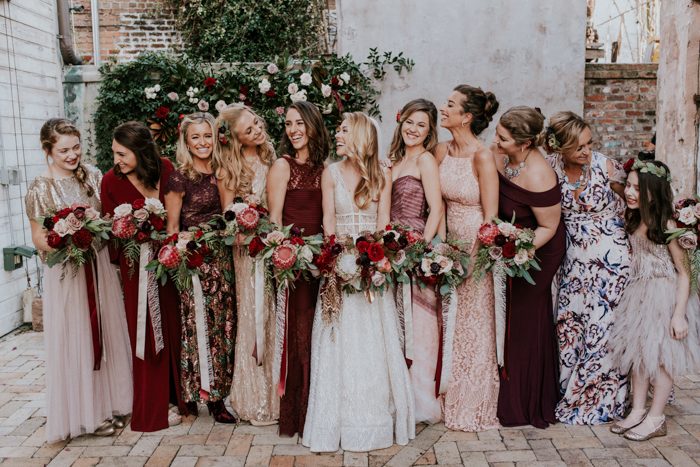 For the bridesmaids, the most important thing to me was that my best friends feel confident, authentic and beautiful on my wedding day. Like my wedding dress, I wanted the bridesmaids' looks to each be unique, memorable, and true to themselves and their personal style. And so I actually gave them very little guidance other than a request that they choose a long dress in either burgundy, blush or champagne. I also asked two of the girls to select a print, since I thought it would add texture and visual interest to the mix. Last, I wanted a little sparkle, but not a full ensemble of sequins. The first time we saw all of the dresses together was getting ready at Race & Religious. I knew immediately that the risk had paid off, and took care to arrange the girls in an order that created contrast and balance with the deeper burgundies separated by lighter champagne and blush tones, and a print on each side.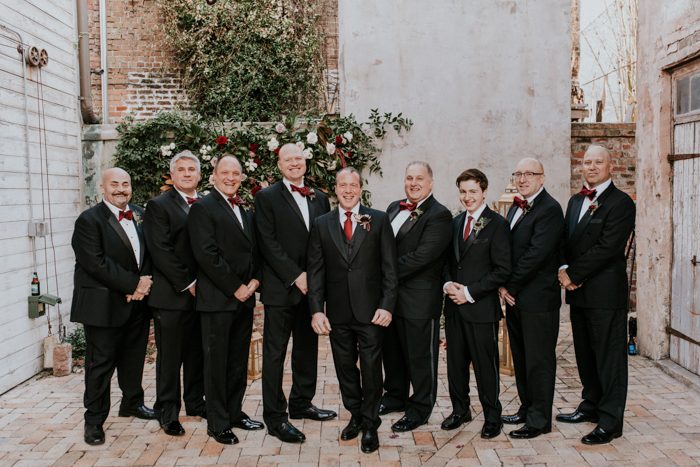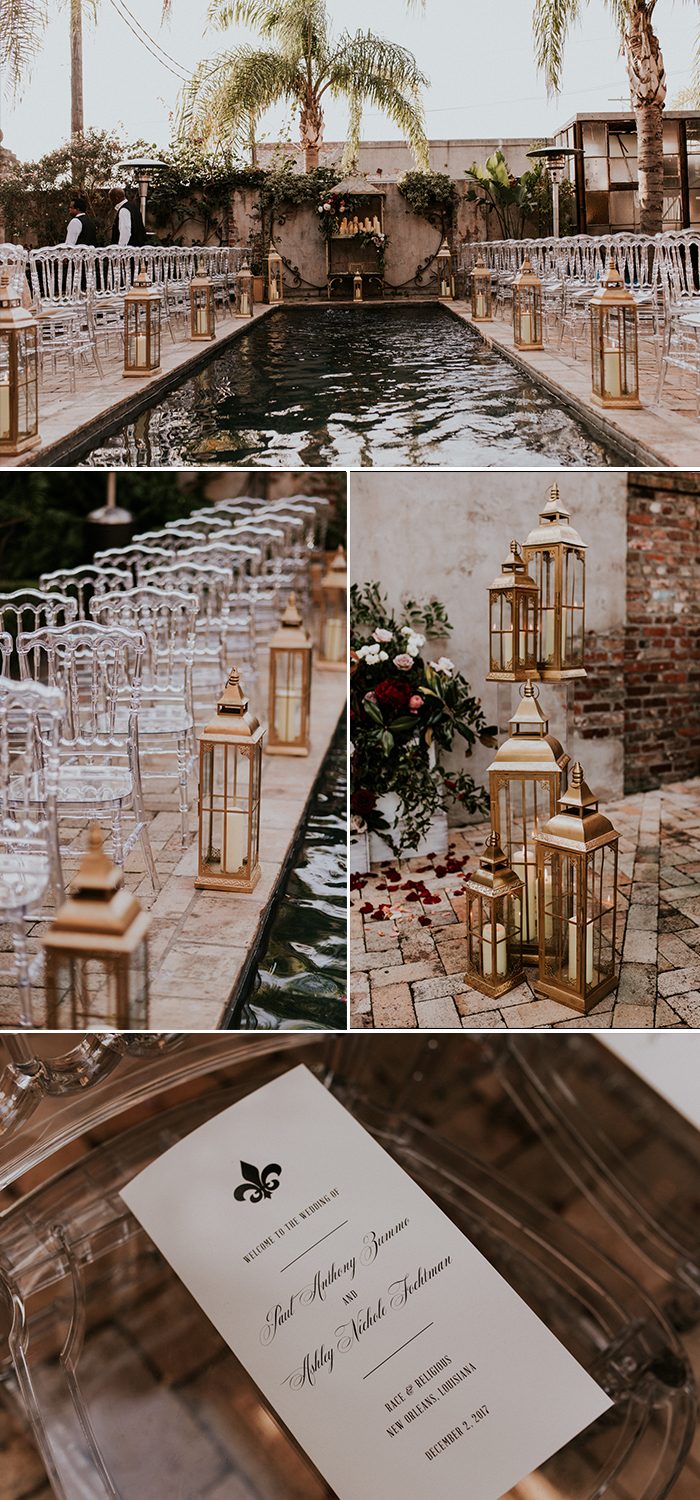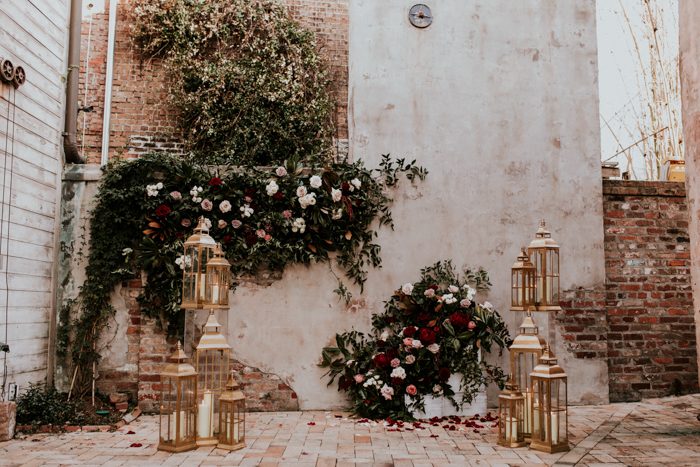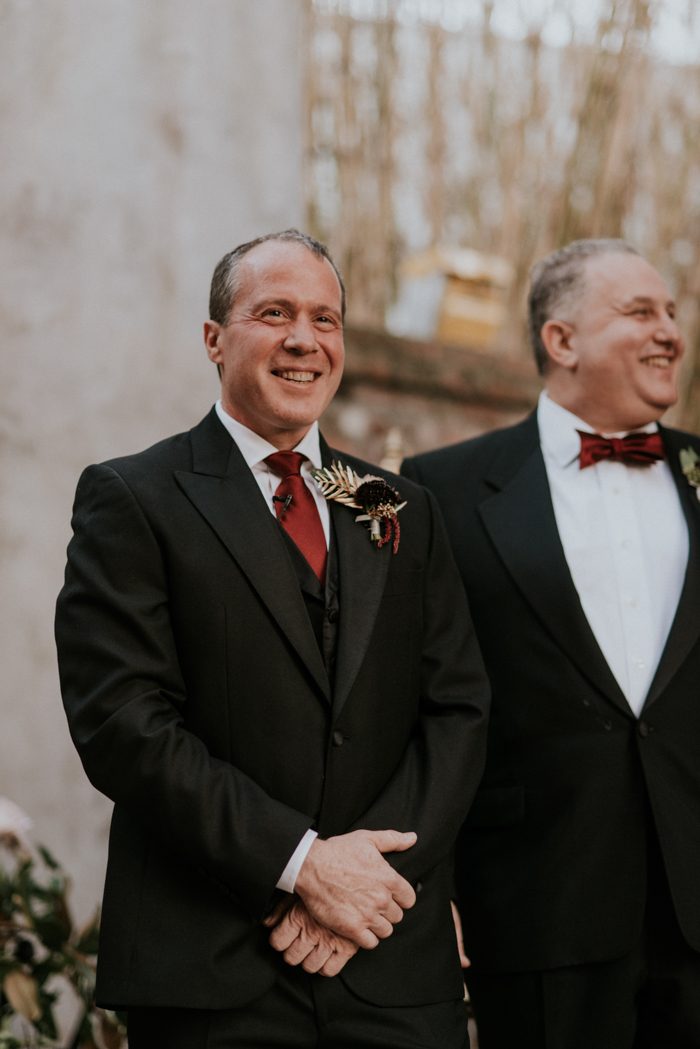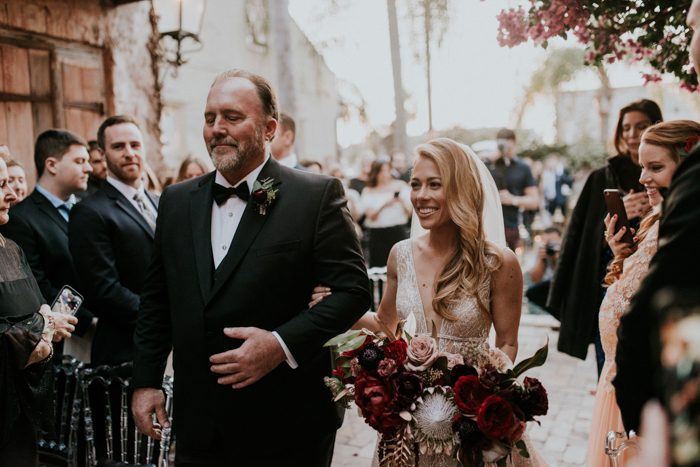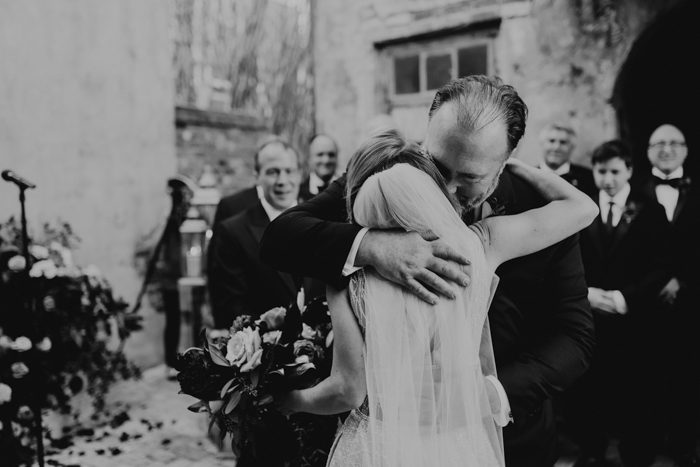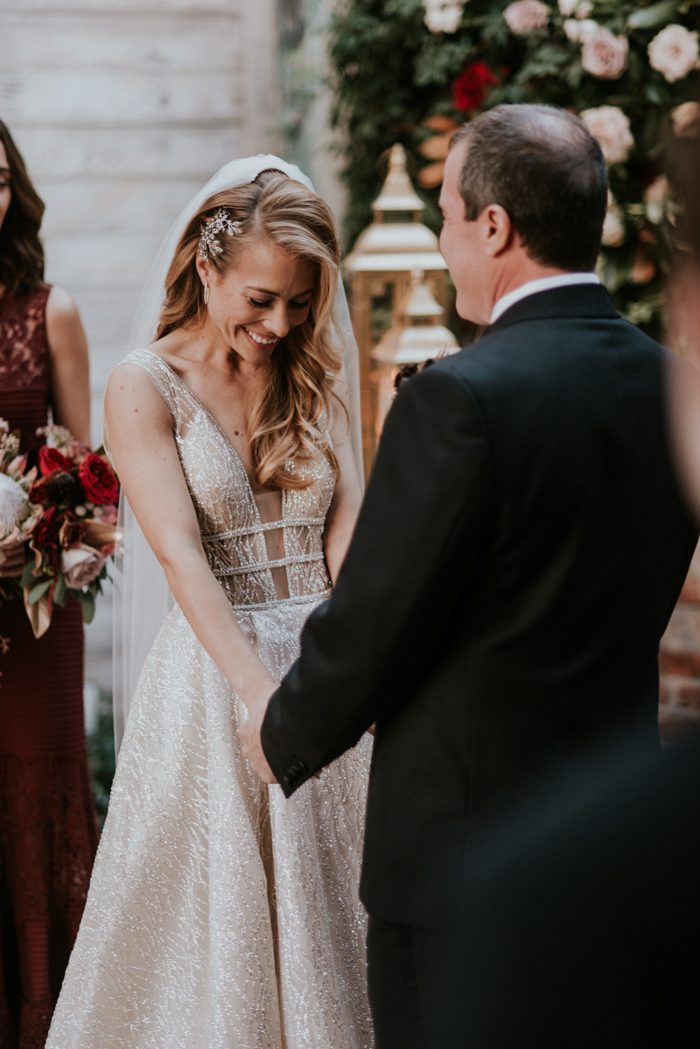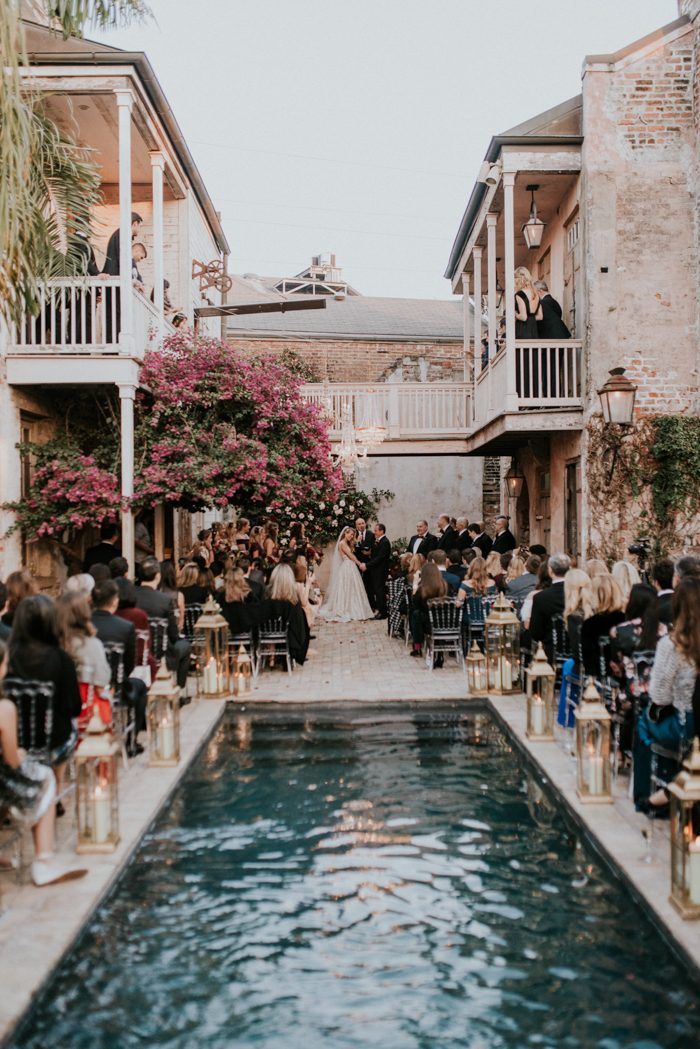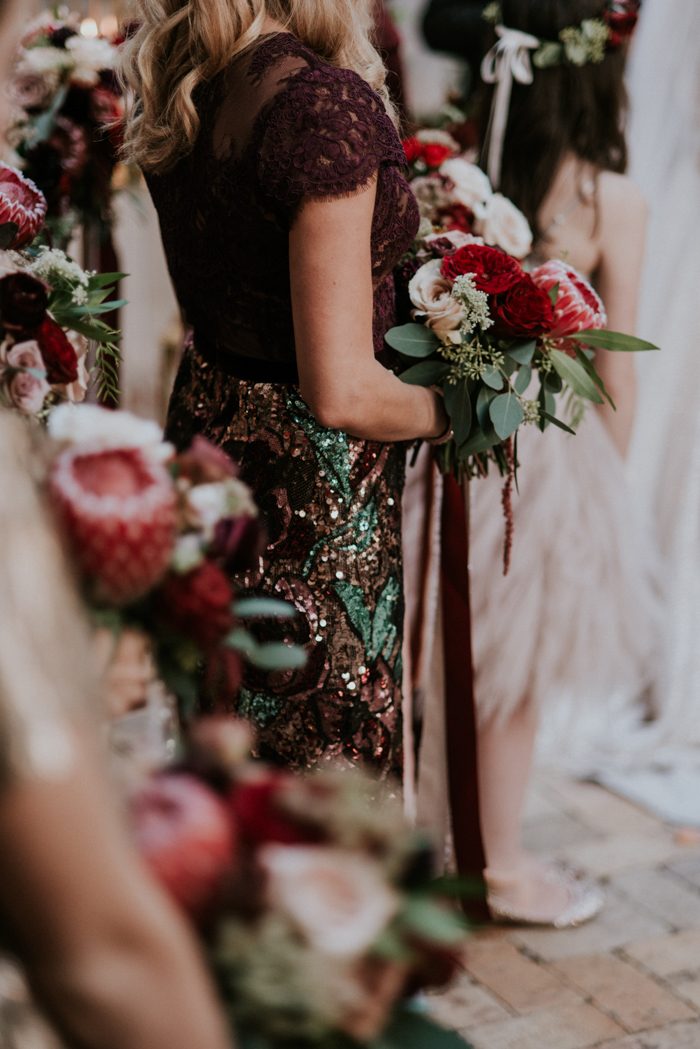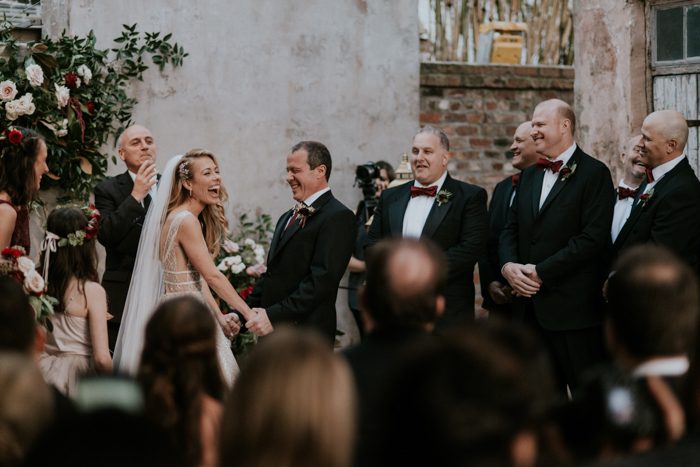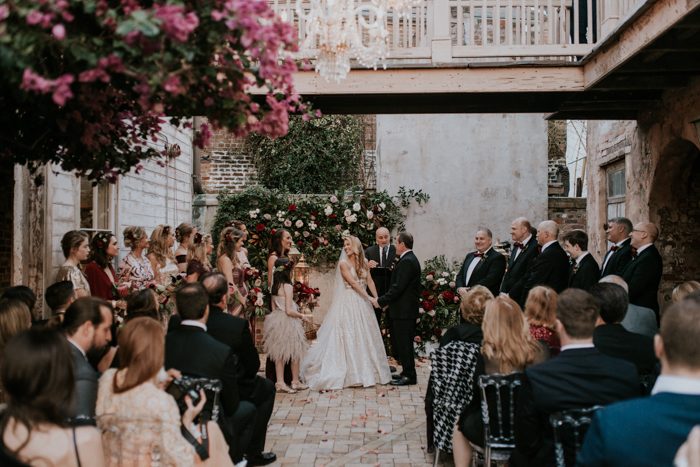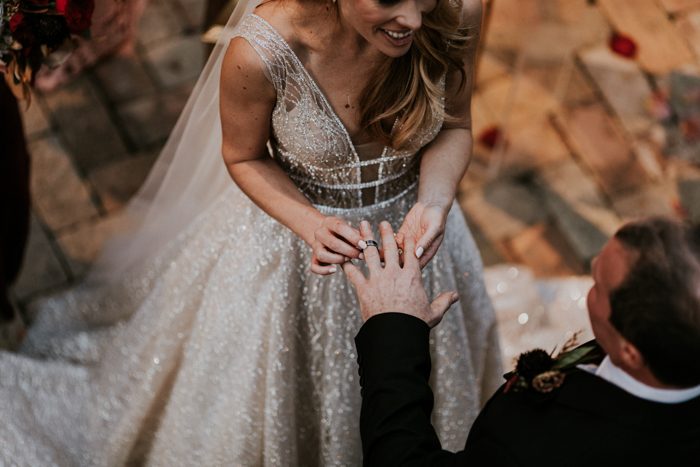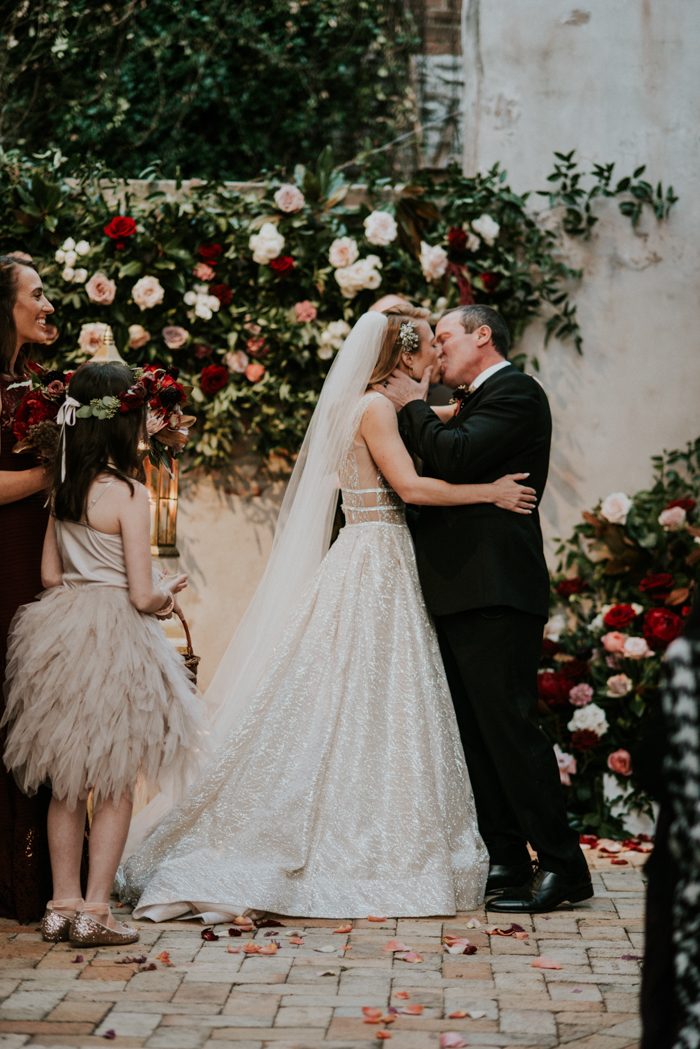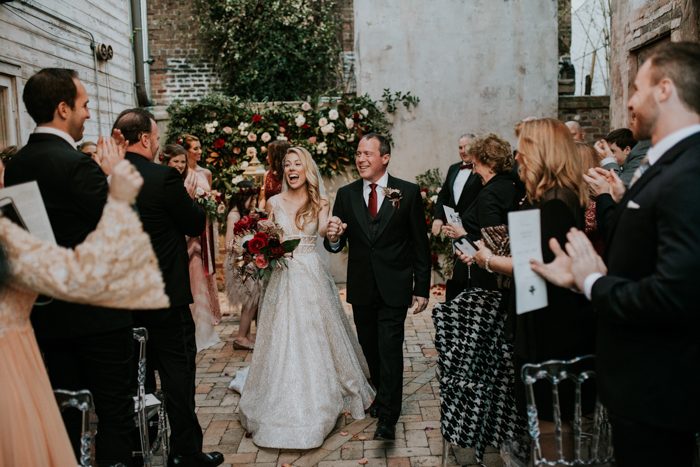 Processional: A Thousand Years by Christina Perri
Recessional: You Are The Best Thing by Ray LaMontagne
First Dance: Soulshine by Allman Brothers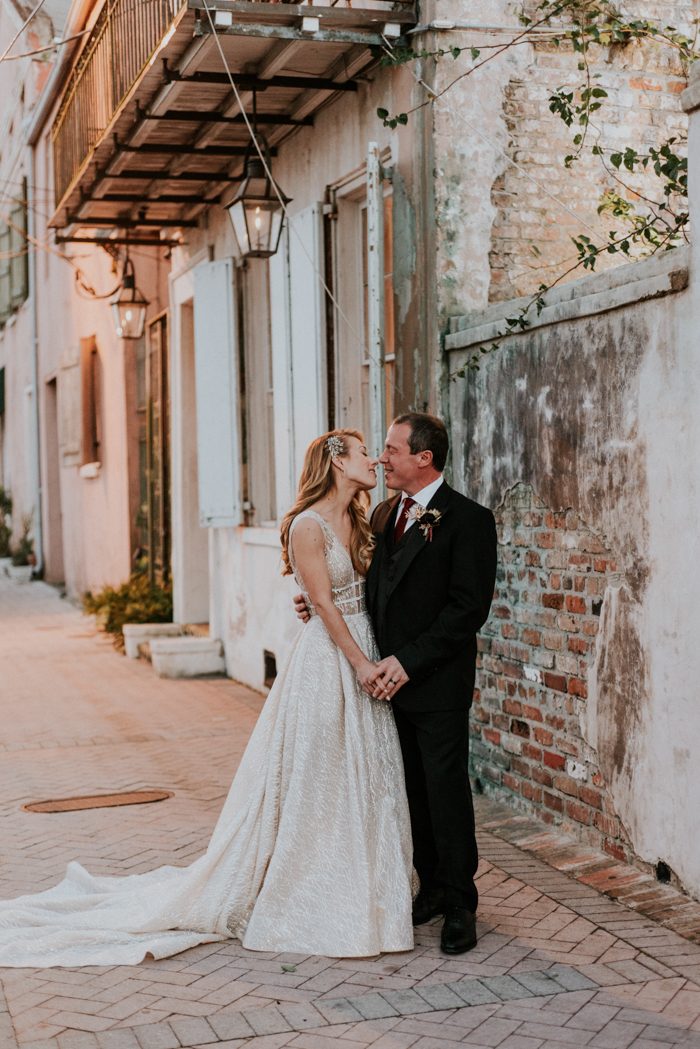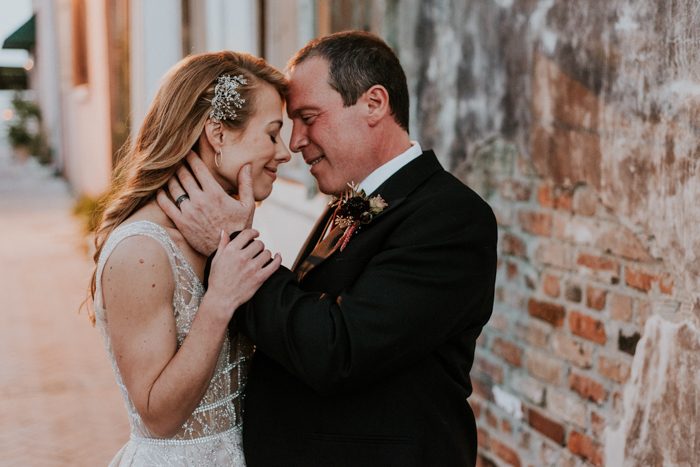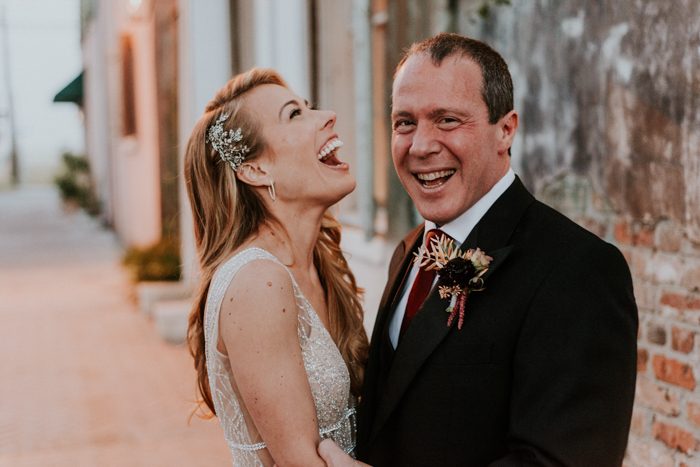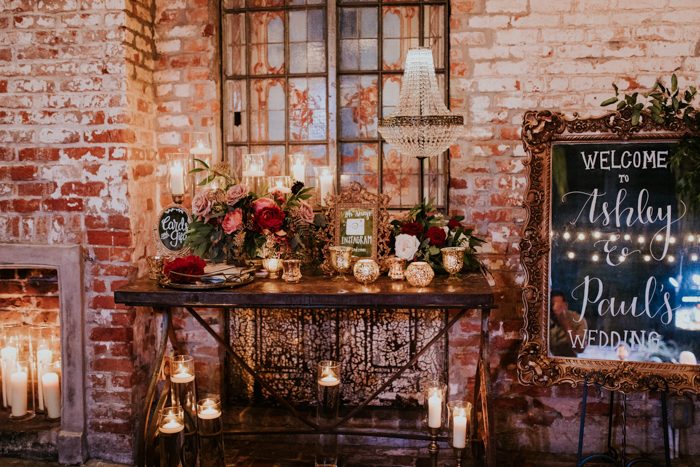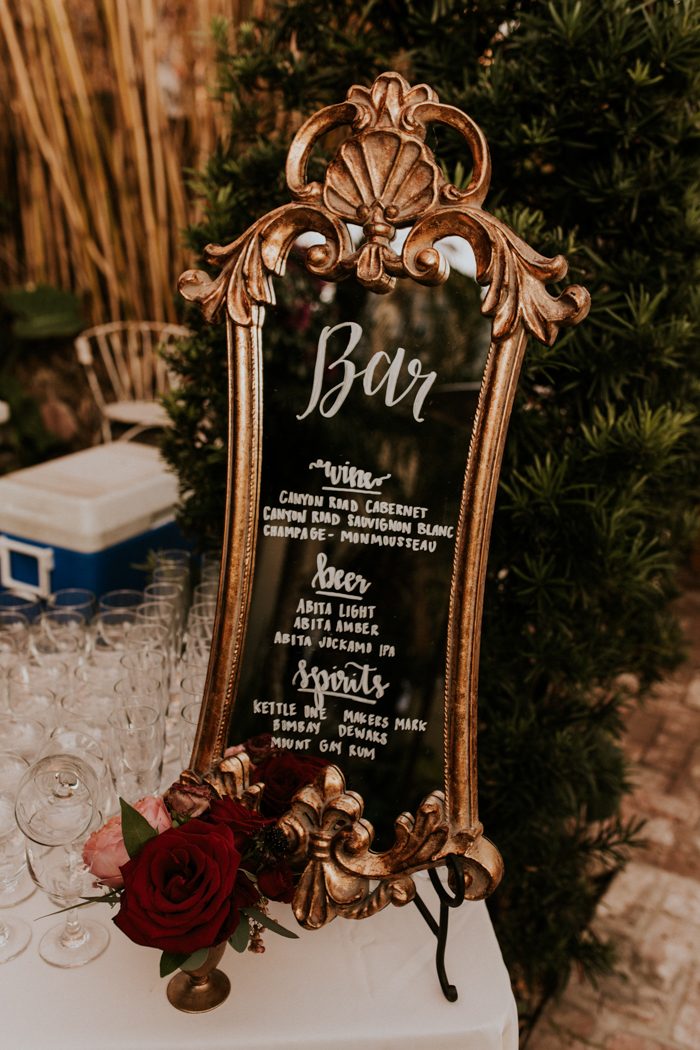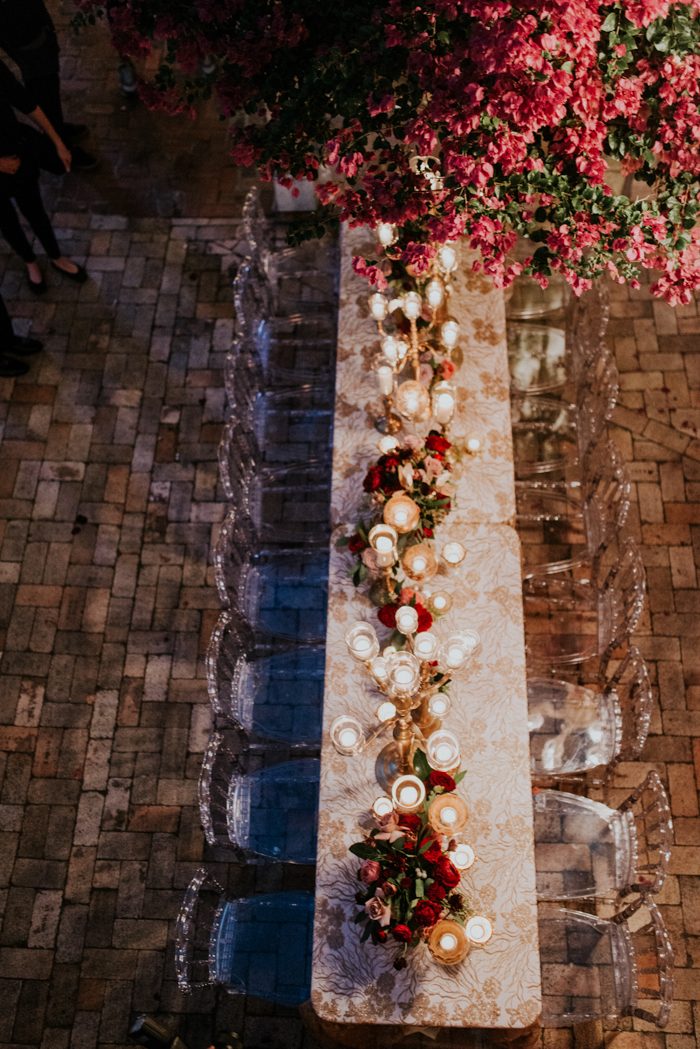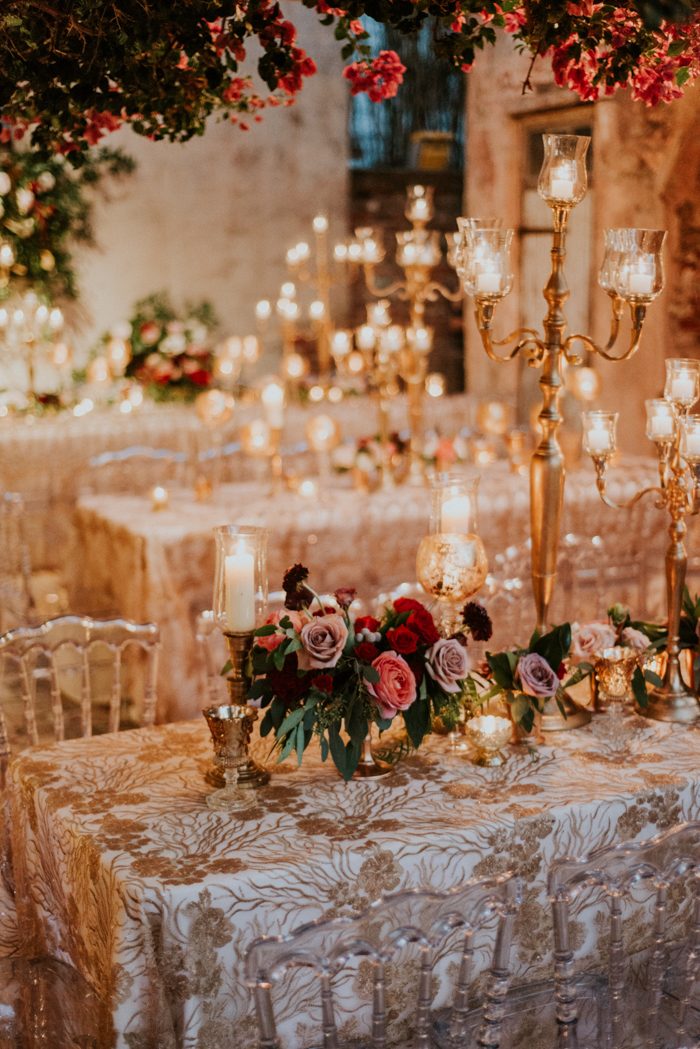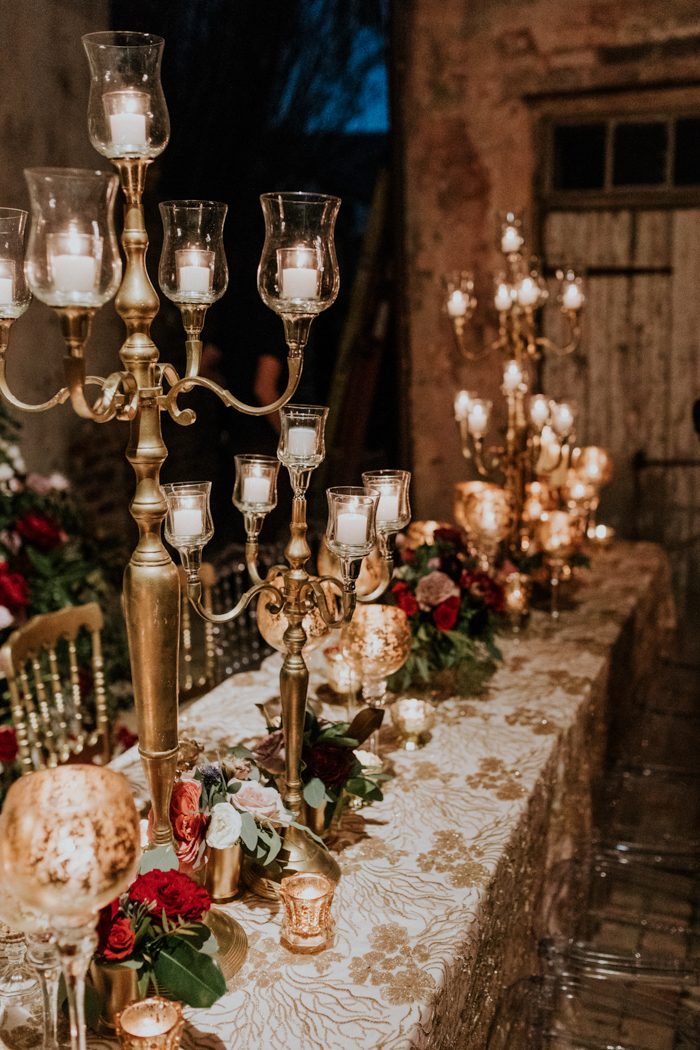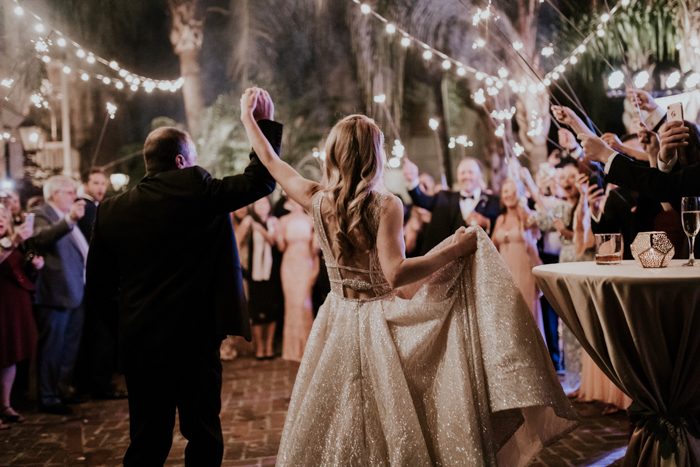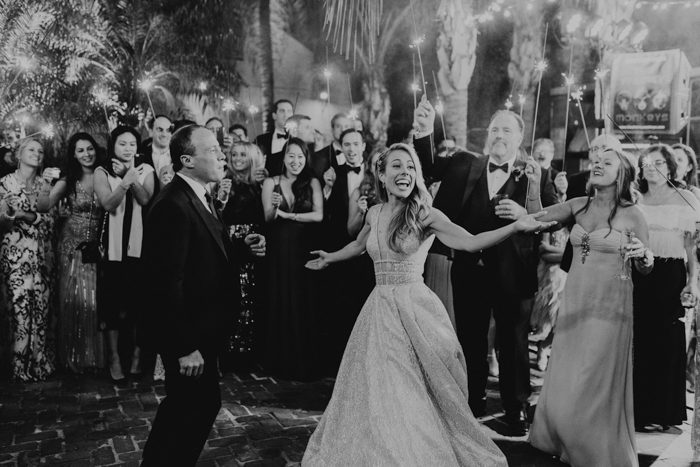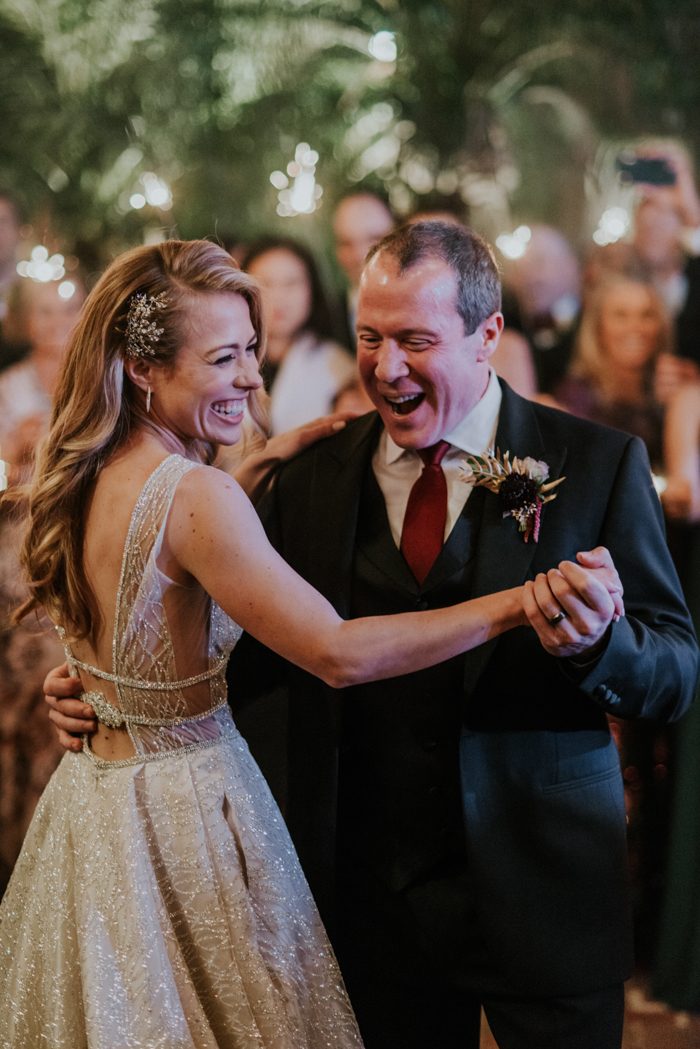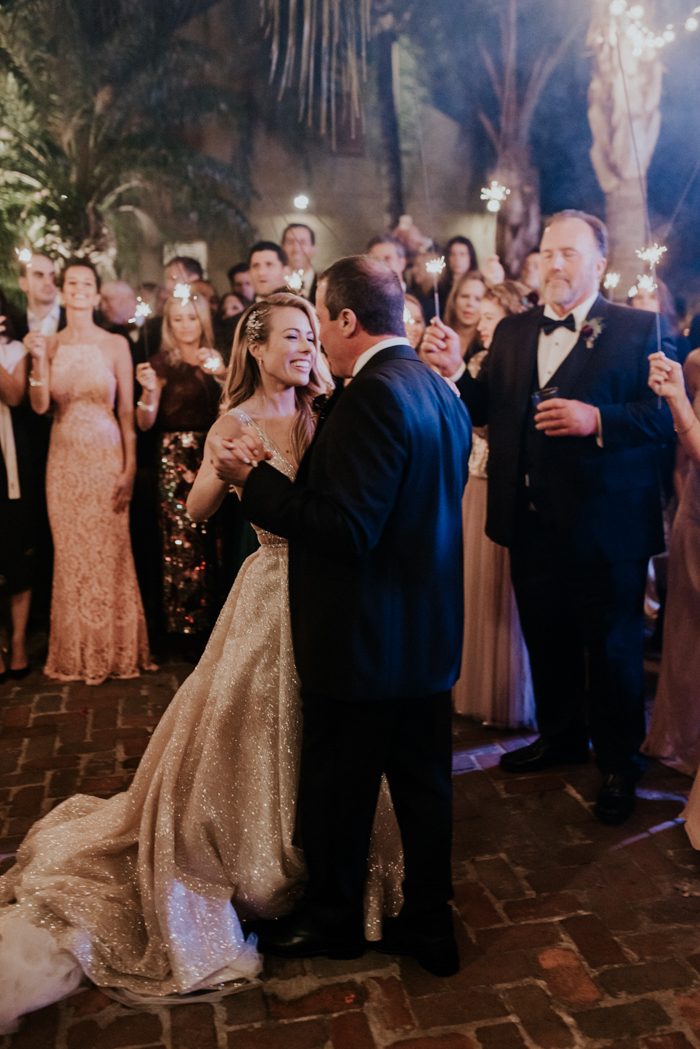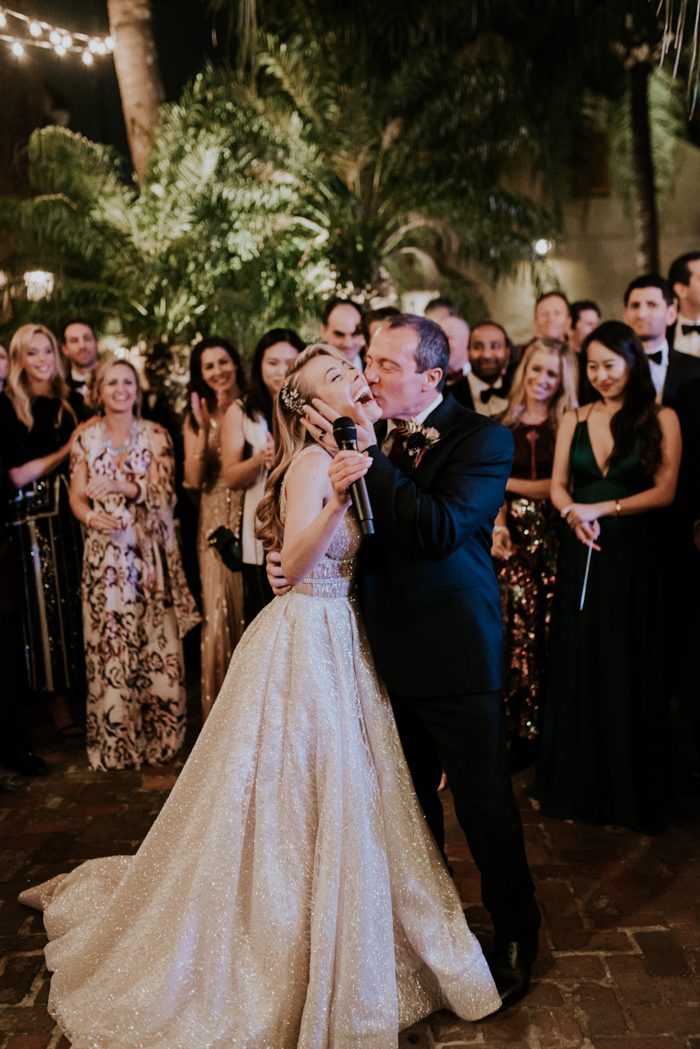 I wanted to incorporate at least one surprise element for Paul, and since I've been a singer my whole life, I decided to surprise him by singing "To Make You Feel My Love" as covered by Adele after our first dance. It was such a special moment, with everyone clustered around us in a circle, tears in their eyes, and it was everything I could do to hold back my own happy tears until the end!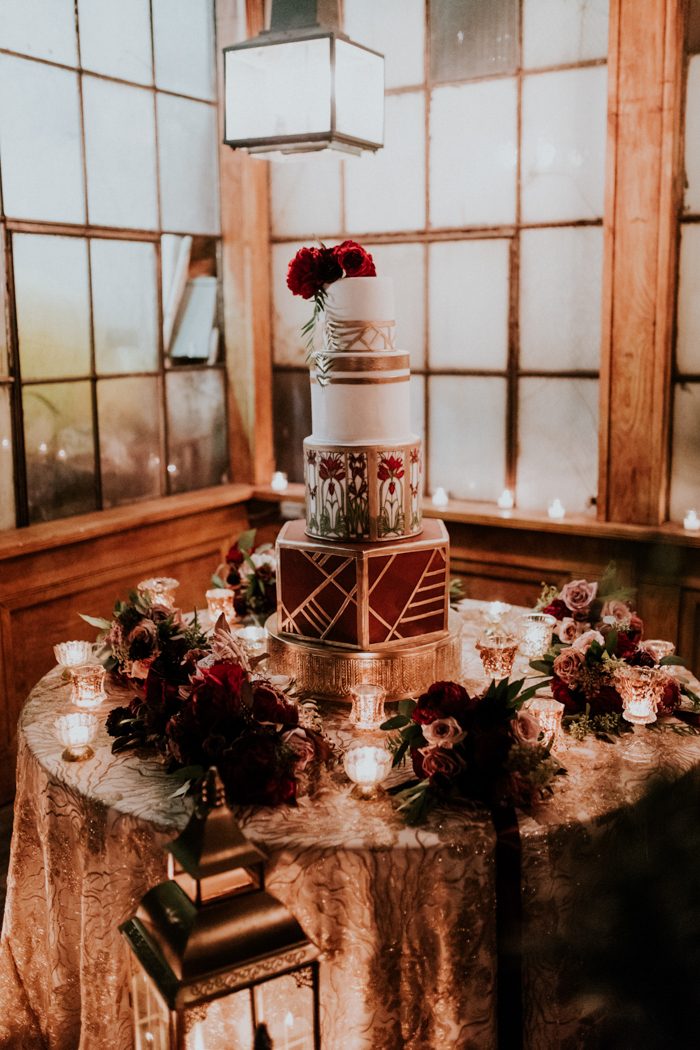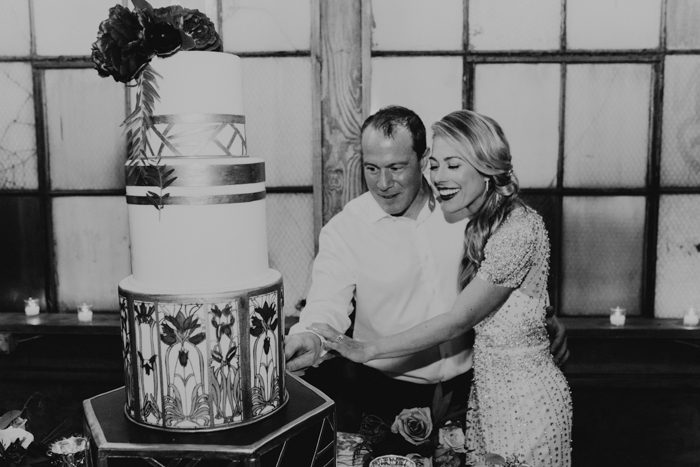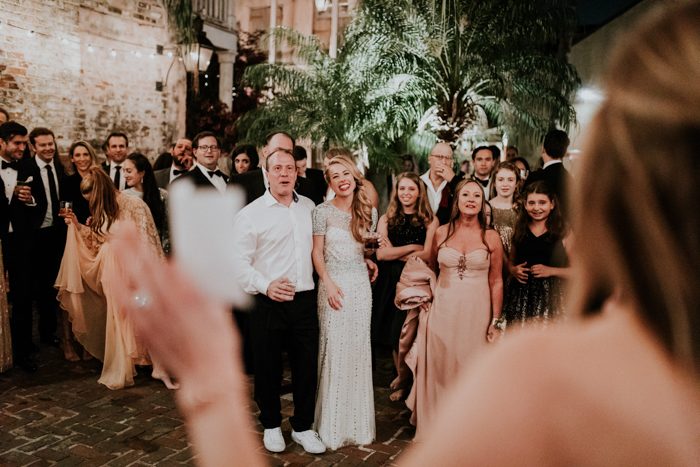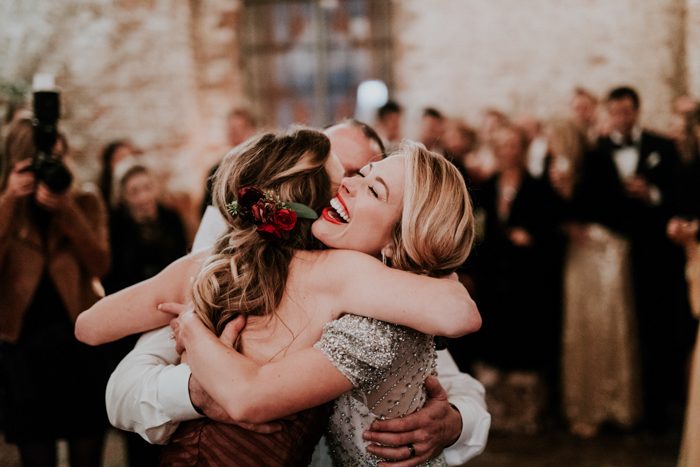 When asked why we chose New Orleans, Paul's answer is "with great food, amazing music, entertainment galore and a laid back, comfortable vibe, why wouldn't you choose New Orleans?" He's been a New Orleans aficionado since he was a teenager, and at this point, has been there more times than he can count. He explains, "I have a million memories from NOLA over the years and view the town as unlike any other. For me, it's a welcome escape – the simple pleasures, the pageantry of the place, the grit, the texture, the history, the people and the ridiculousness of it all. Ashley and I have been back a few times together and always find new places to explore, new people with whom to share a laugh and more happy memories to make." But the full story is that when Paul and I first started dating, he was a little nervous that I might be too much of a princess for him! So he chose New Orleans as our first overnight trip together as a test to see if my fancy girl, Disney princess tendencies got in the way of my ability to enjoy the somewhat gritty, sometimes downright unsavory charms of the Big Easy. Needless to say, I passed the test!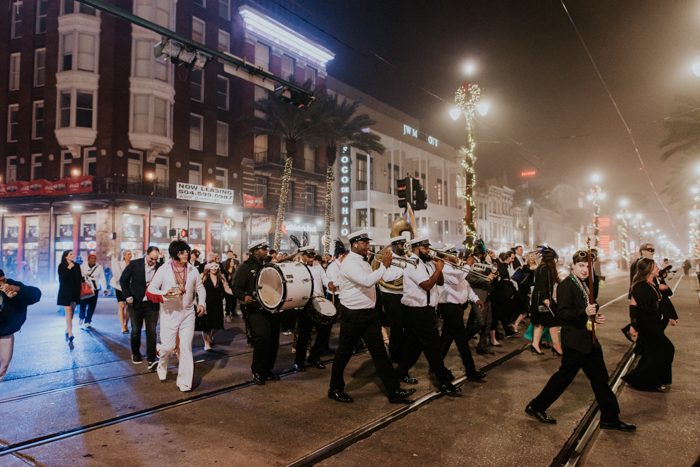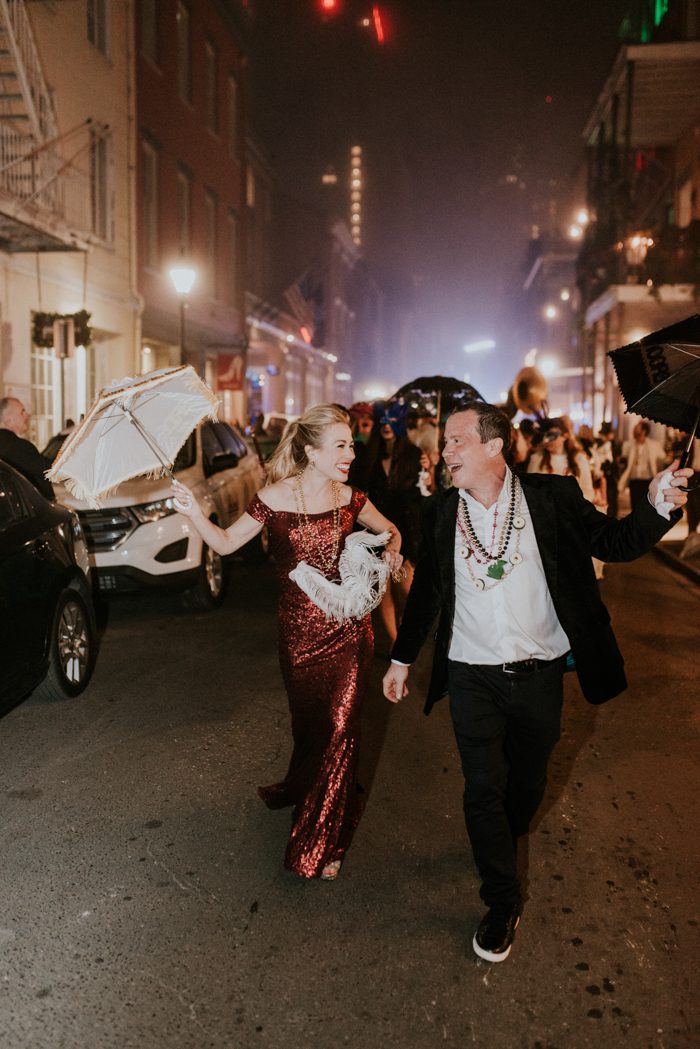 Our favorite wedding photos are actually from the night before since we had a traditional New Orleans "Second Line" parade starting on a street car trolley, and continuing on through the French Quarter. A large fog had rolled in just prior to the parade, and so all of our pictures feature a rolling, mysterious purple haze surrounding our guests who (per our instructions) were all dressed in black and white masquerade outfits. Our favorite photo features the two of us leading the parade down Canal Street, parasols in hand, and a whole crowd of masqueraders, two friends dressed up as Elvis, and a brass band behind us, all lit up by twinkling street lights.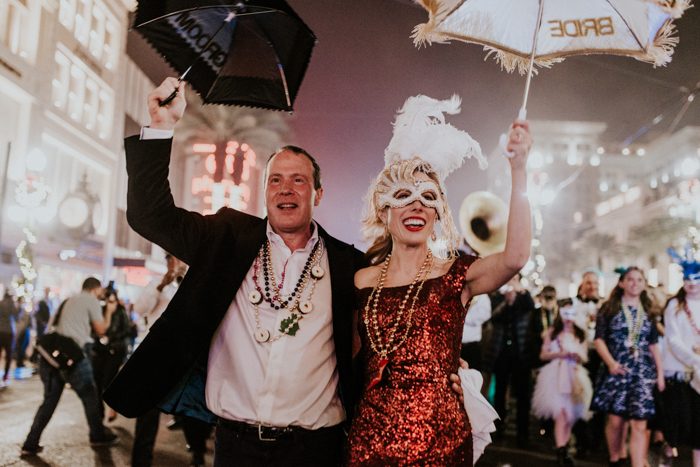 Thank you so much to Junebug member Shelly Anderson Photography for sharing this glitzy New Orleans wedding with us! If a fun a fun and festive wedding is your cup of tea, then you have to see this pastel boho New Orleans wedding at Race & Religious.