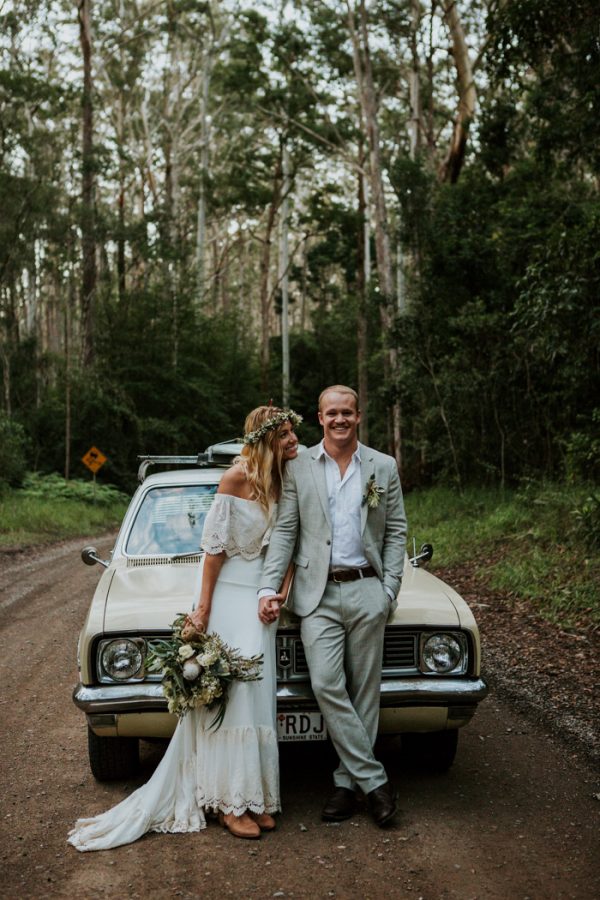 Sarah and Scott's outdoor wedding is full of their cool personal style. After a beautifully casual ceremony outside surrounded by their loved ones, they took the party to Obi Obi Hall where they danced the night away. Choosing to decorate with olive branches, string lights, and candles, Sarah and Scott added to the venue's natural and outdoorsy aesthetic. Amy Higg Photography captured these lovely details and the joy throughout the day.
The Couple:
Sarah and Scott
The Wedding:
Obi Obi Hall, Queensland, Australia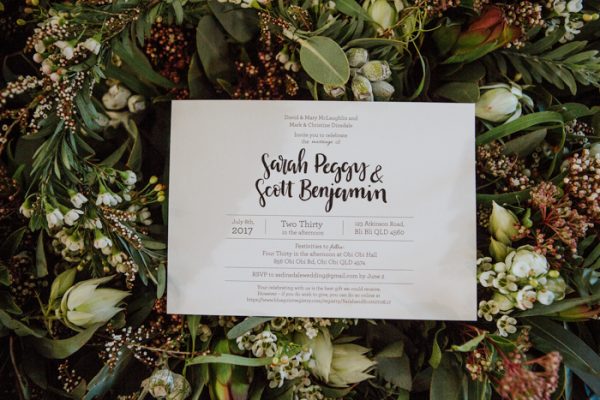 We went for a casual, natural, and simple style and feel. Since we like a simple and natural look, greenery was the way to go. Even the boutonnières for the men were super simple – just small olive branches. We also have a weakness for Australian native flowers so those were in the bouquets and on our cake. Olive branches (that we got from a local olive farm) were on our arch, in the canoe that had Scott's homemade cold brew in it (at the ceremony), on the tables, and most of the signs. They were a great way to get the simple/natural look without costing heaps because we bought those and decorated ourselves so that we would have more money to go to the bouquets. We also had candles throughout – another thing we love and its super affordable.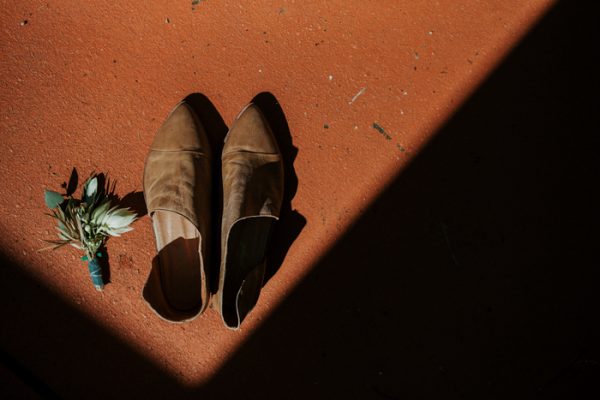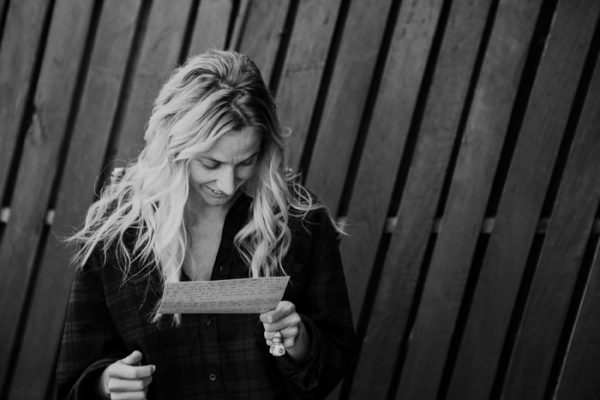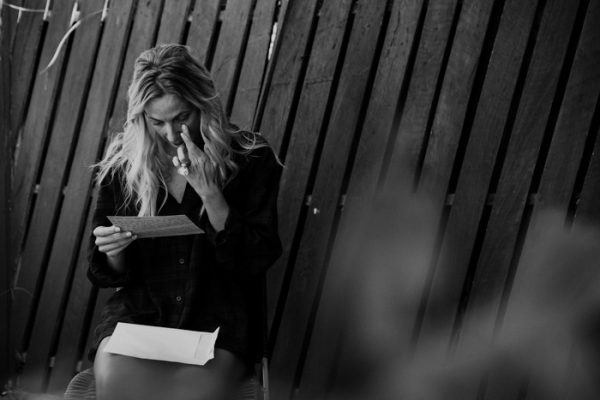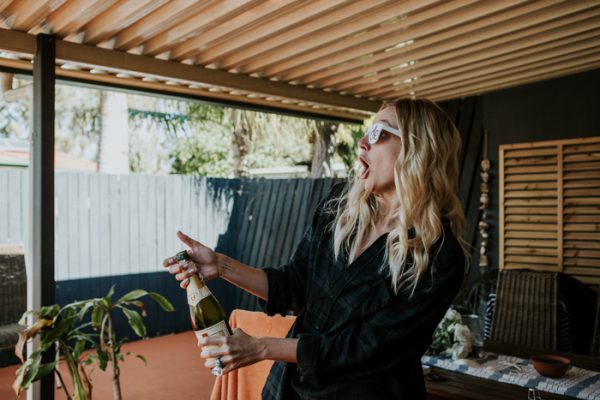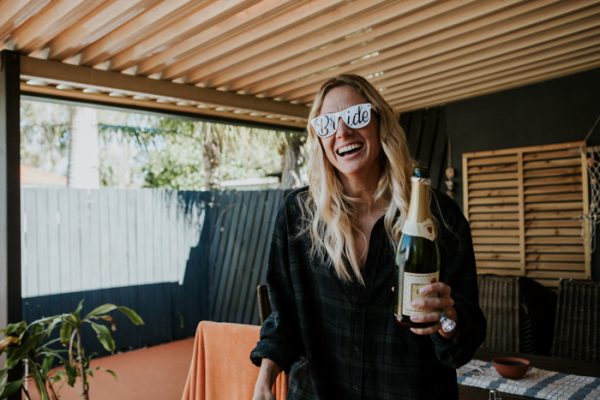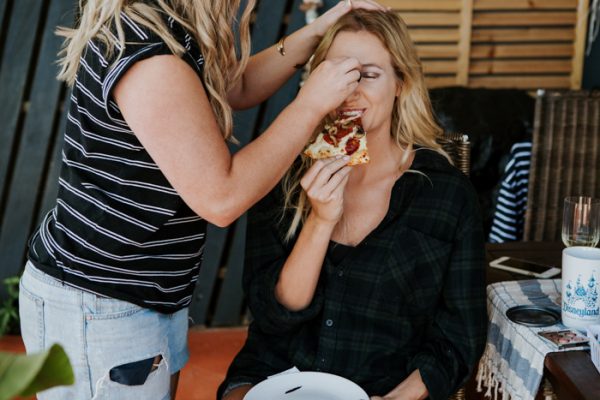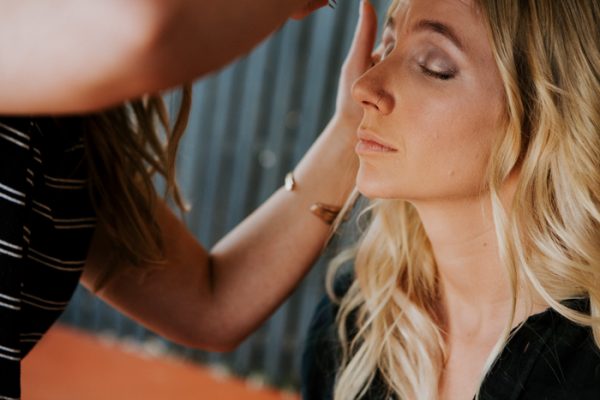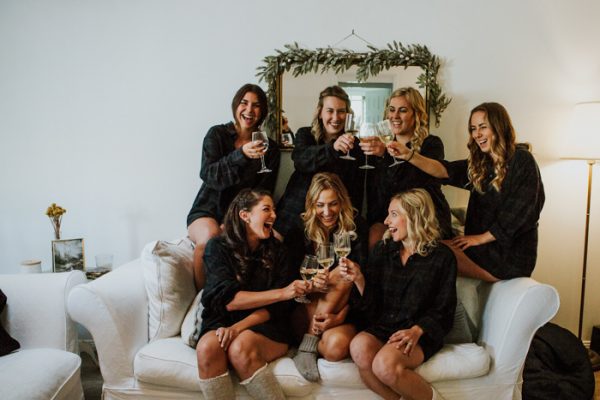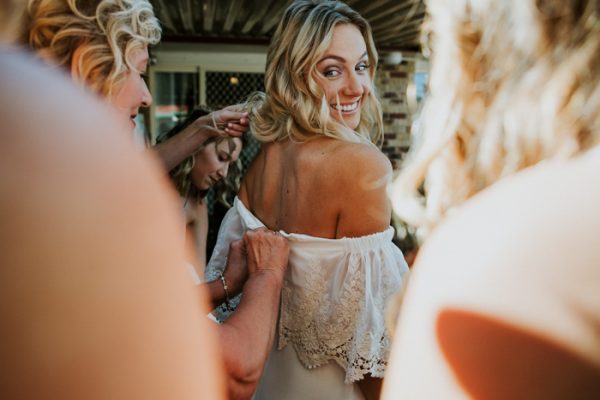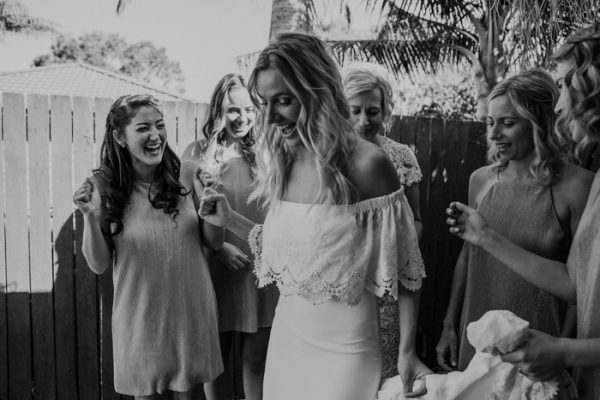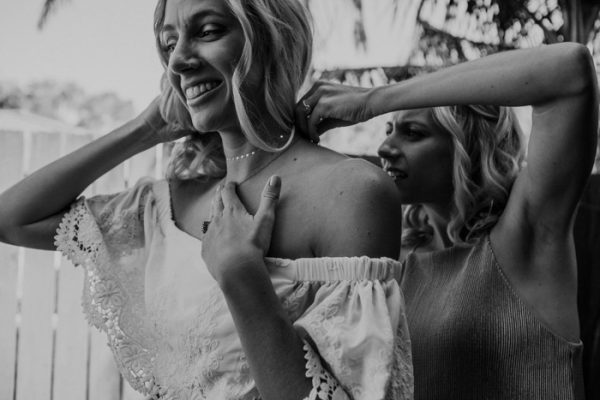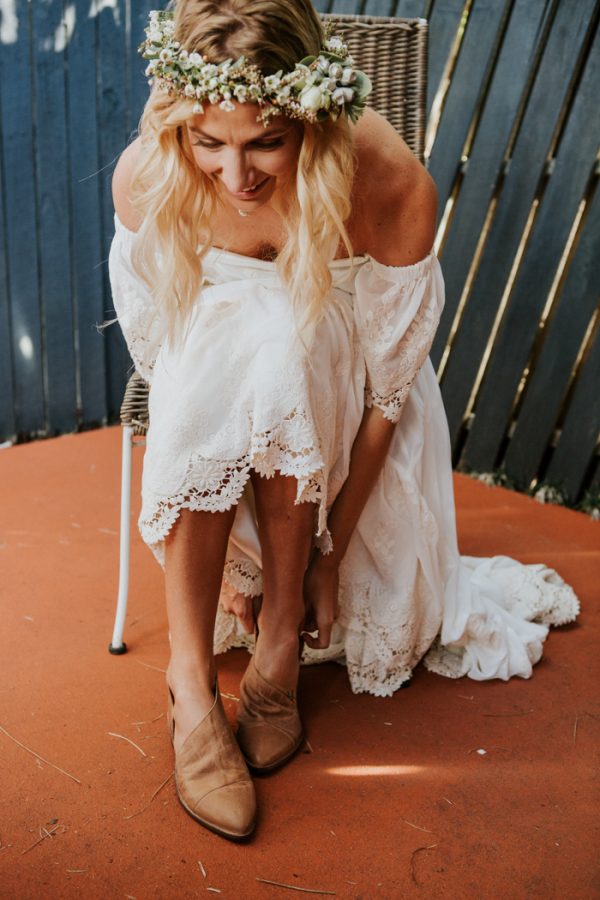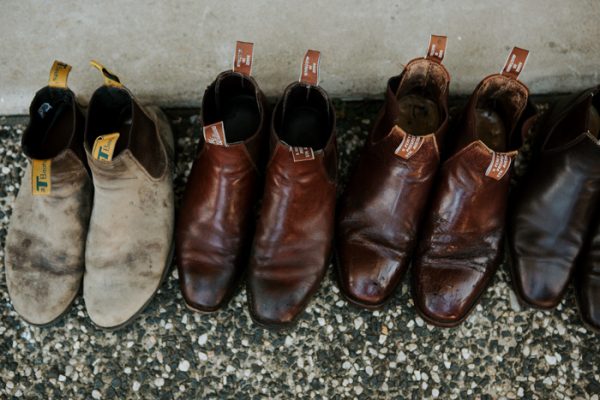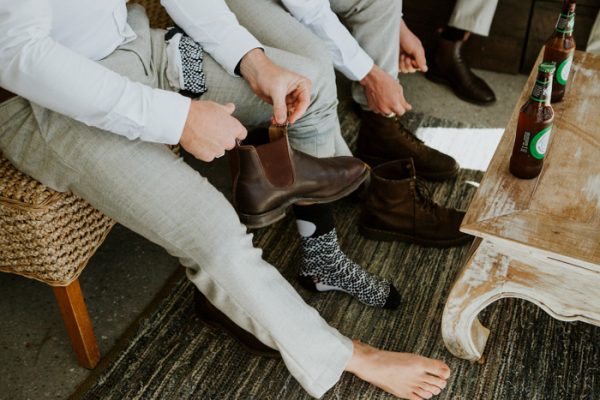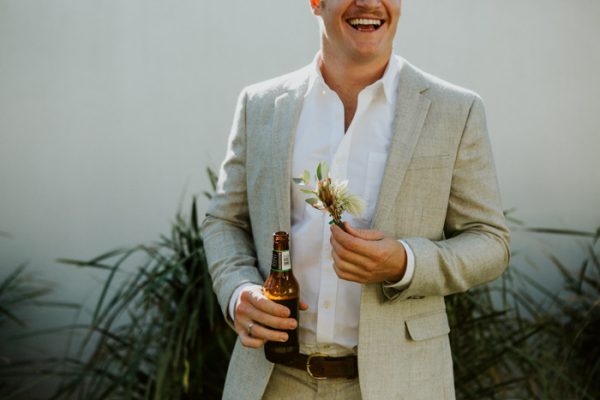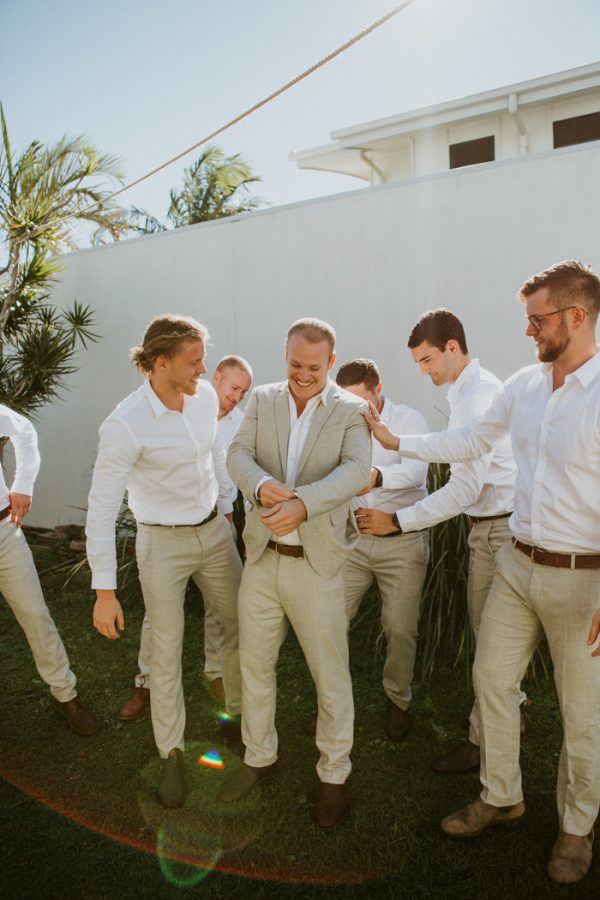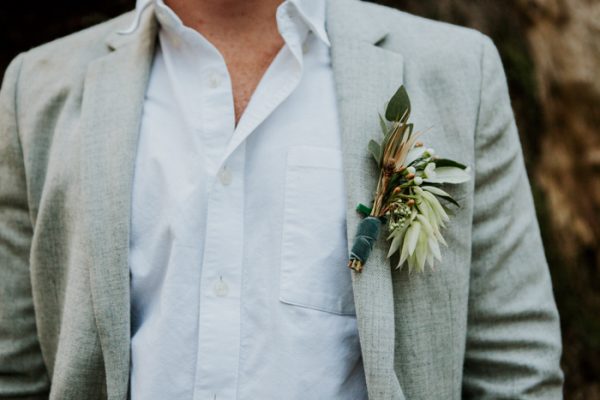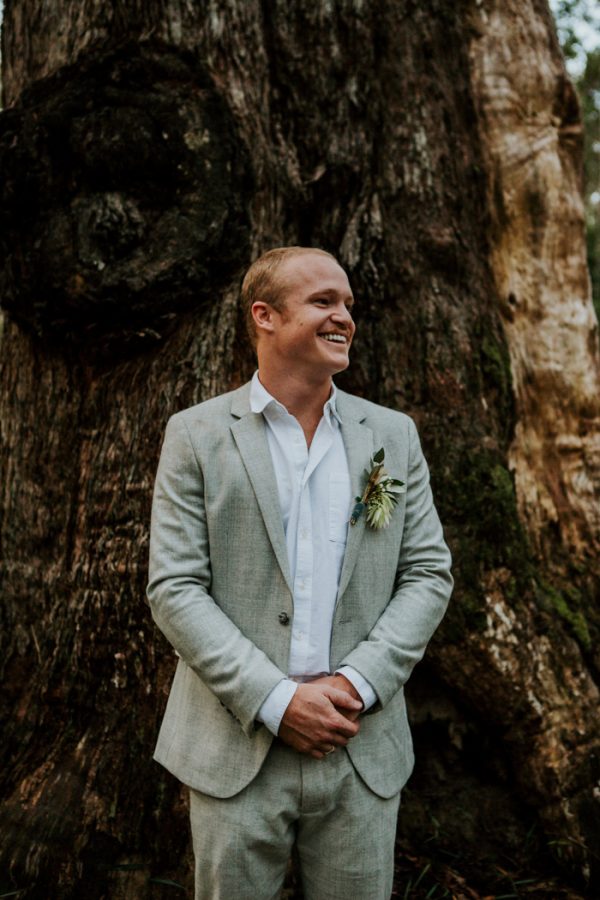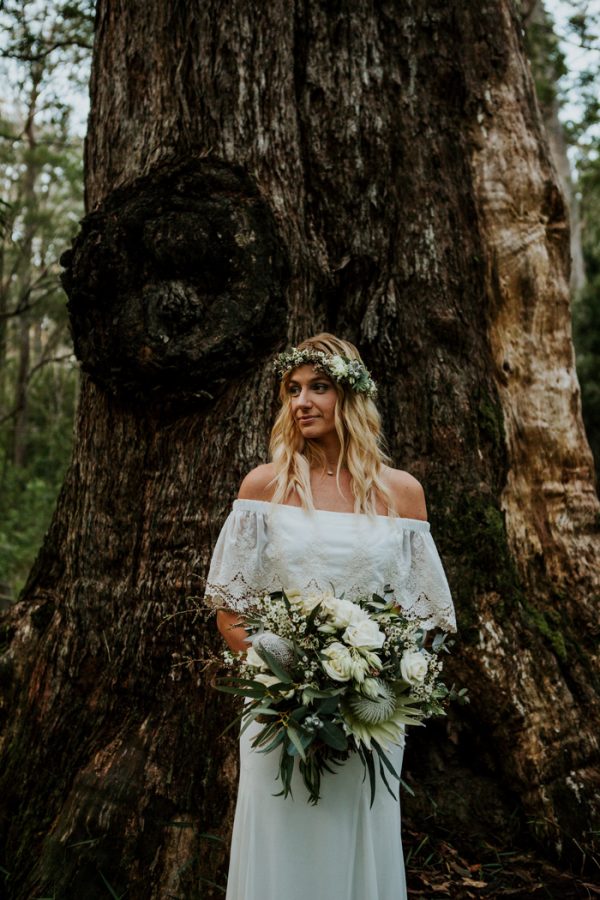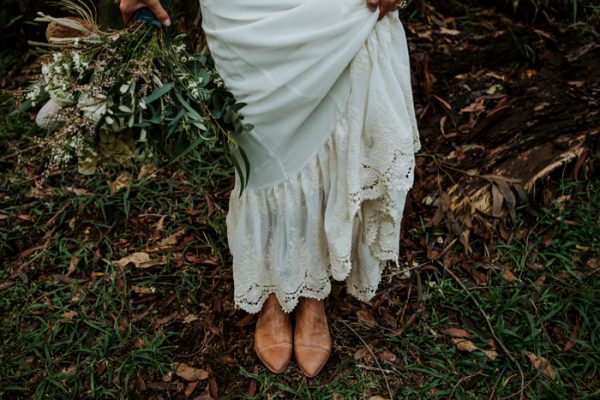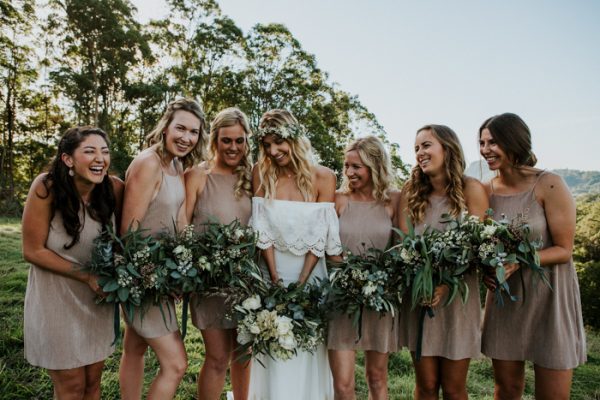 It was important that the wedding day still felt like us. It was celebrating us as a couple so we didn't want it to feel like we were showing up to someone else's day. For us that meant, a casual day with good, hearty food, and all of our friends there to celebrate and party with us.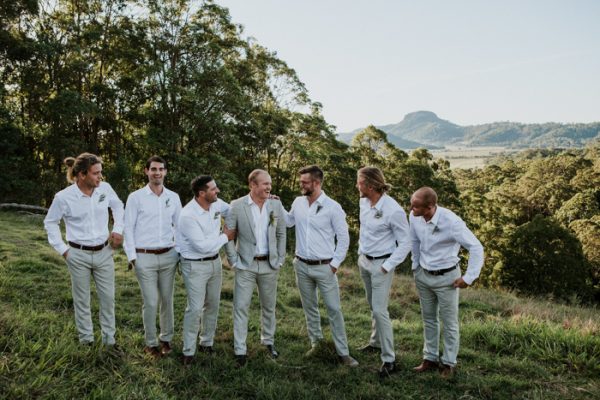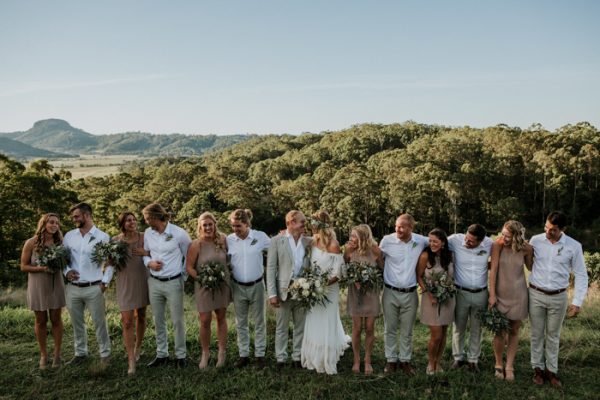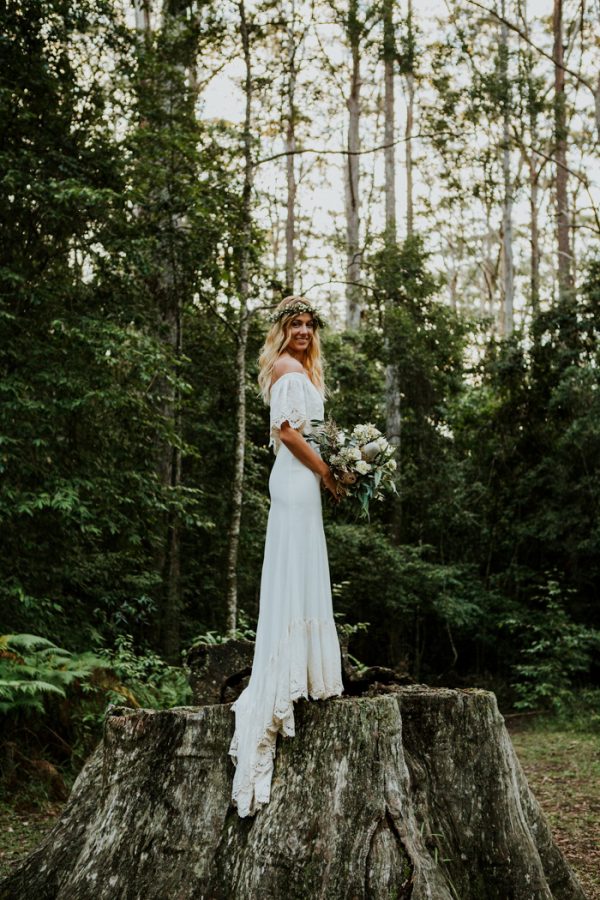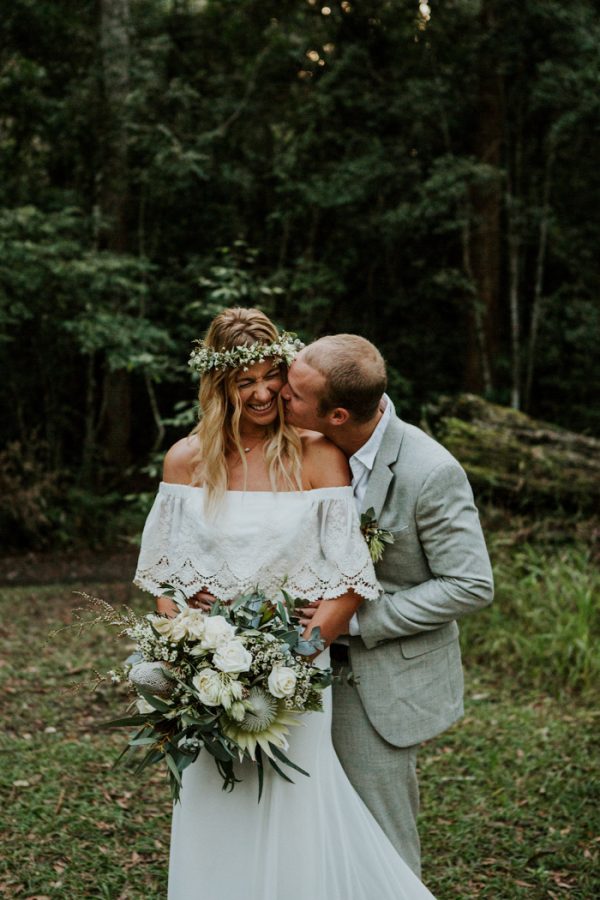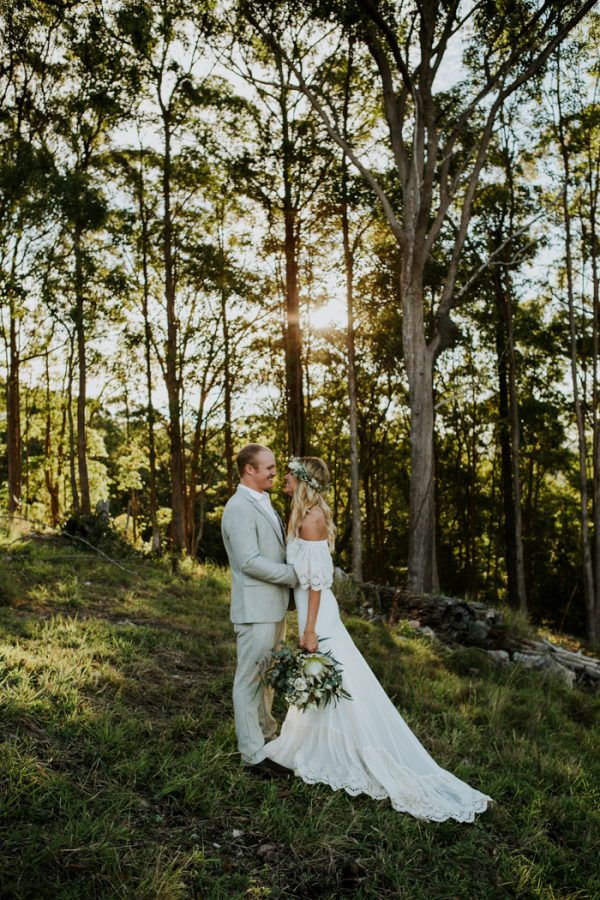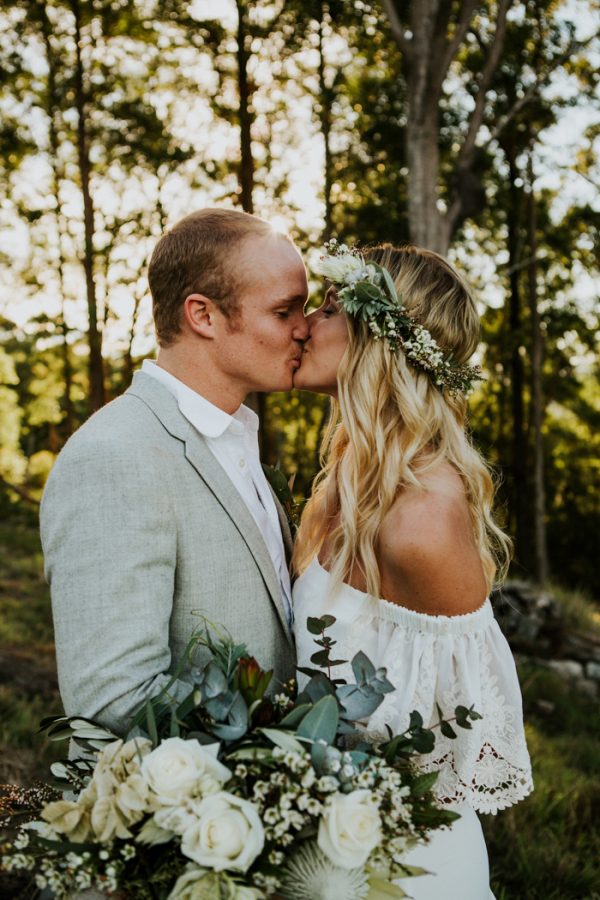 Our photographer, Amy, was great with helping us plan beforehand with good times for the wedding (to get the best light, which she nailed) and the day of as well. Our ceremony got a late start due to a flat tire on the car that had all of the bridesmaids so we had to move quickly to get the photos done before we lost the light. Amy was so organized and good at directing us all in the most friendly way. We loved it. She is beyond what we expected.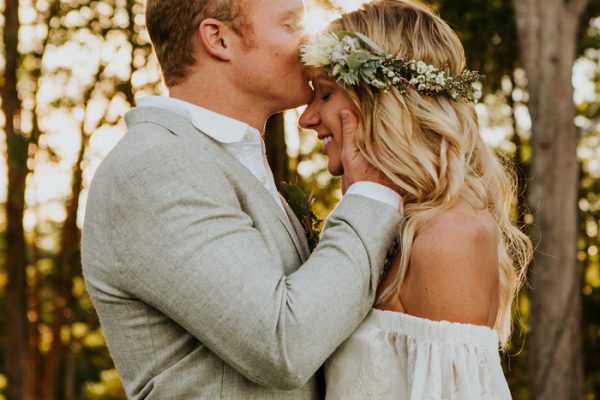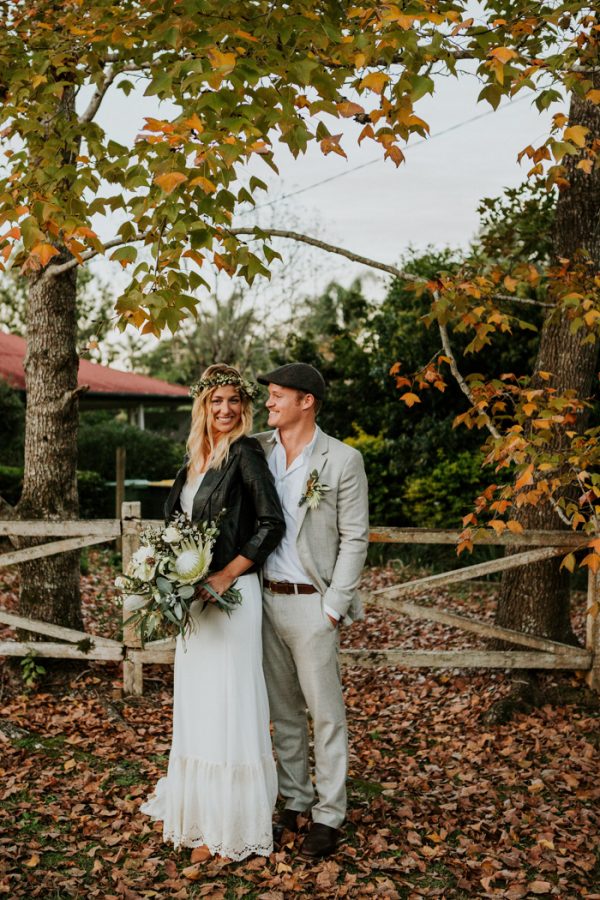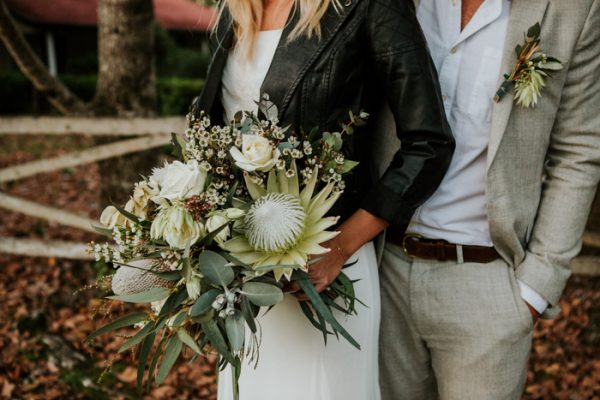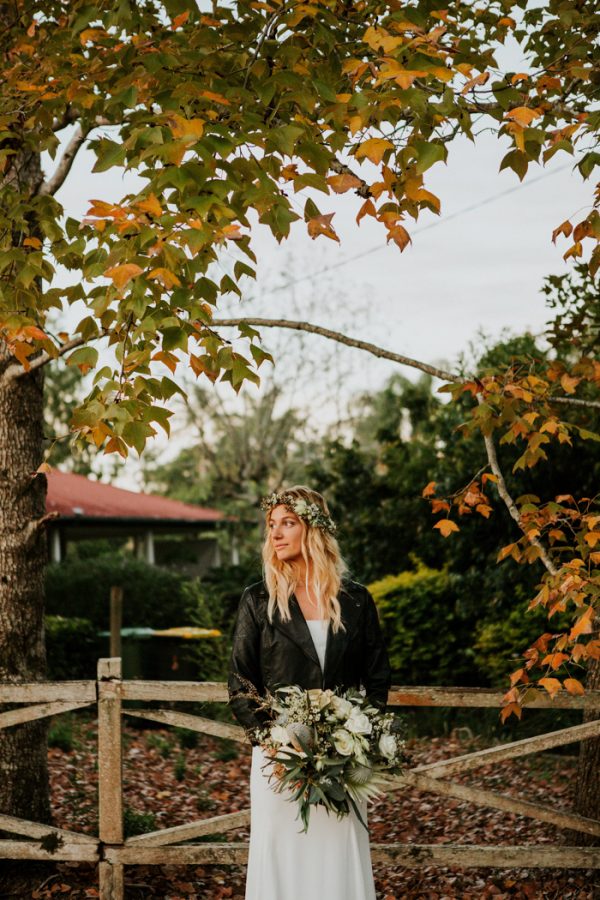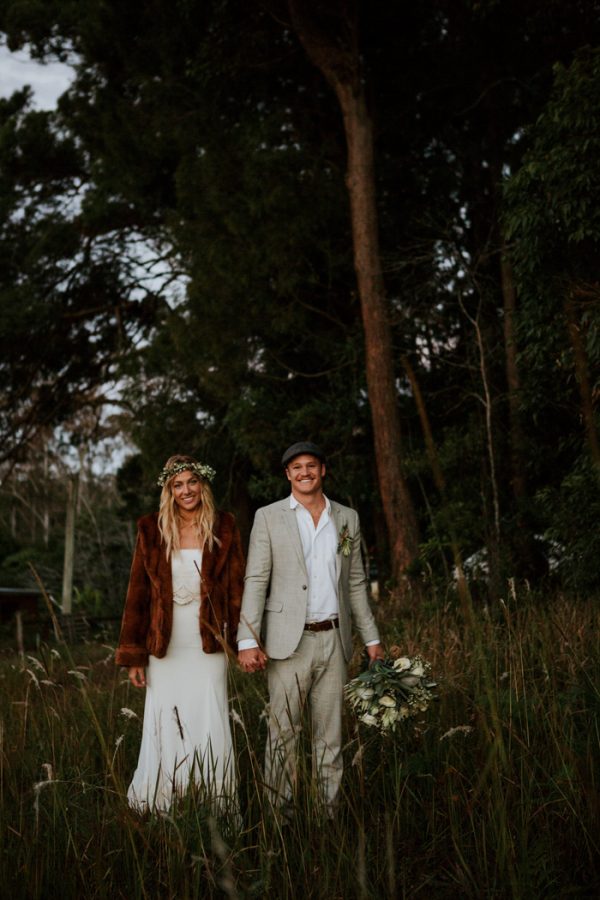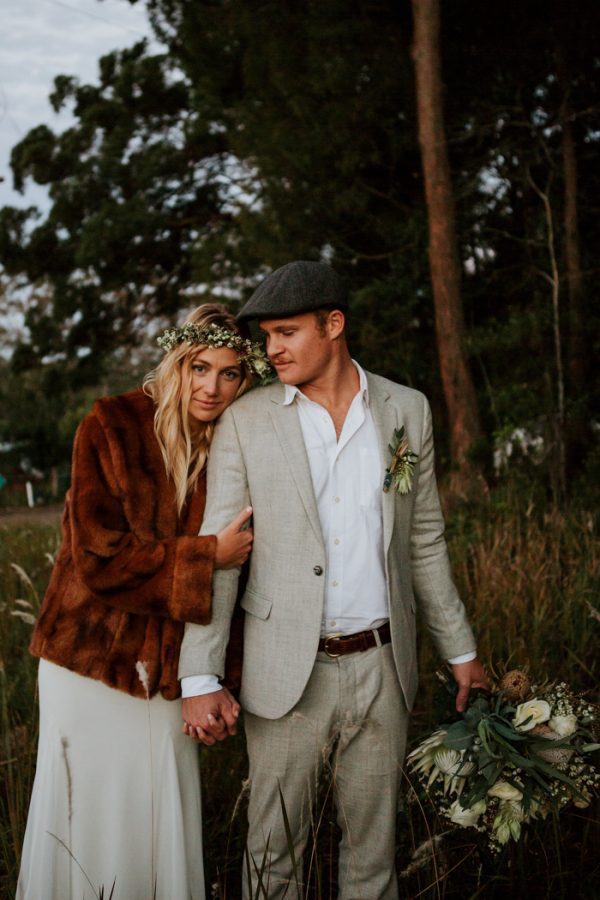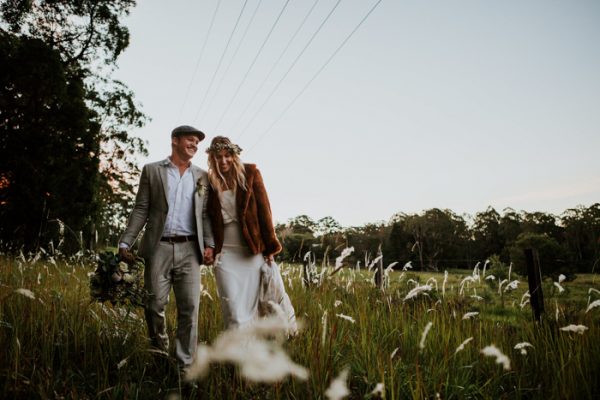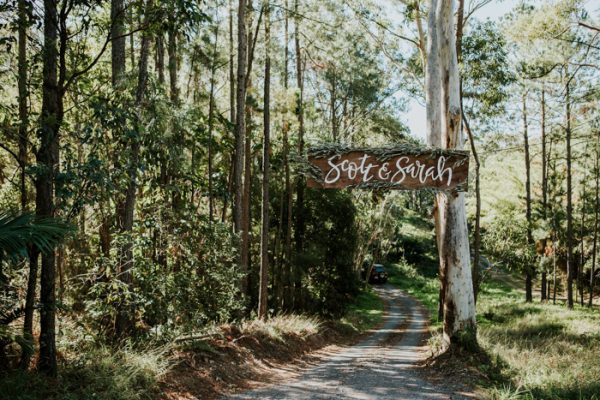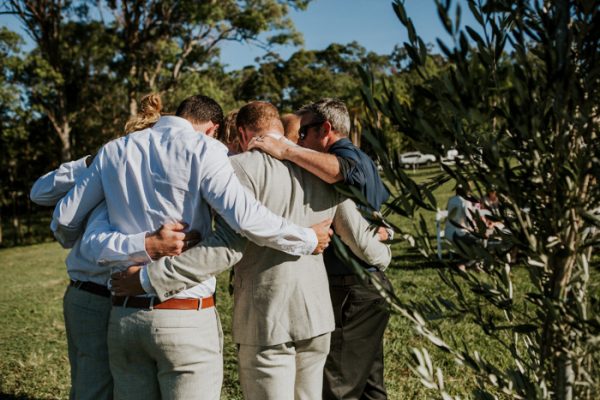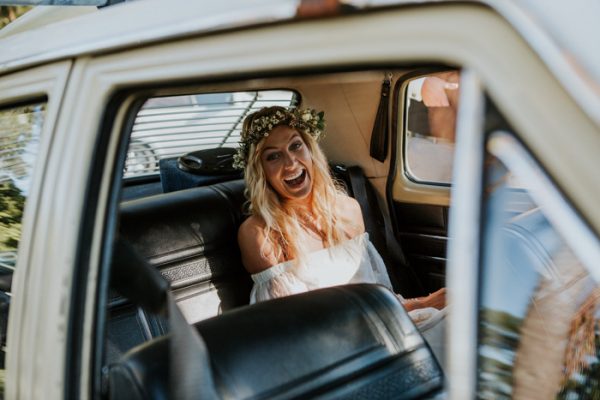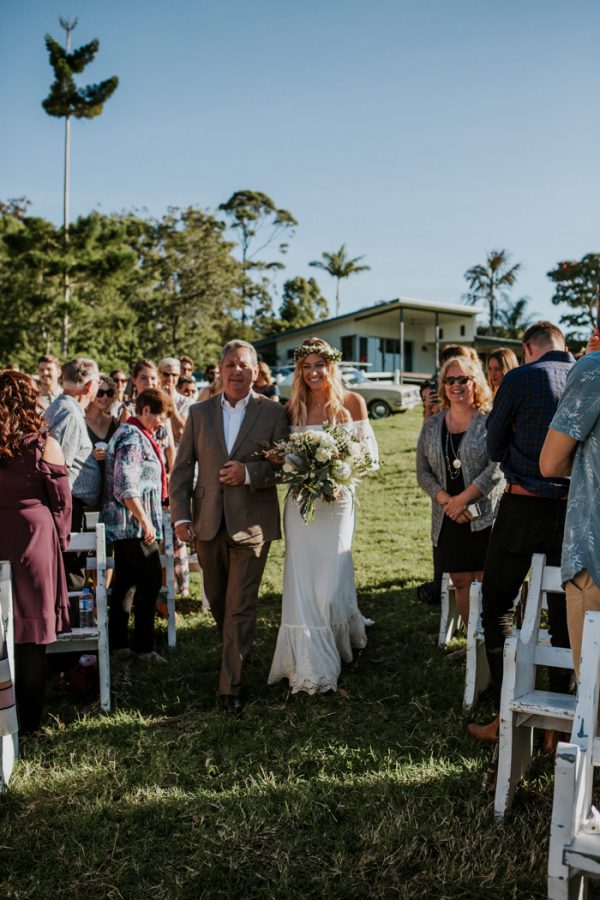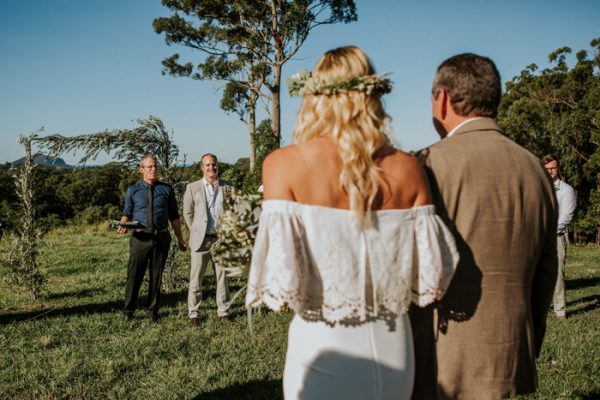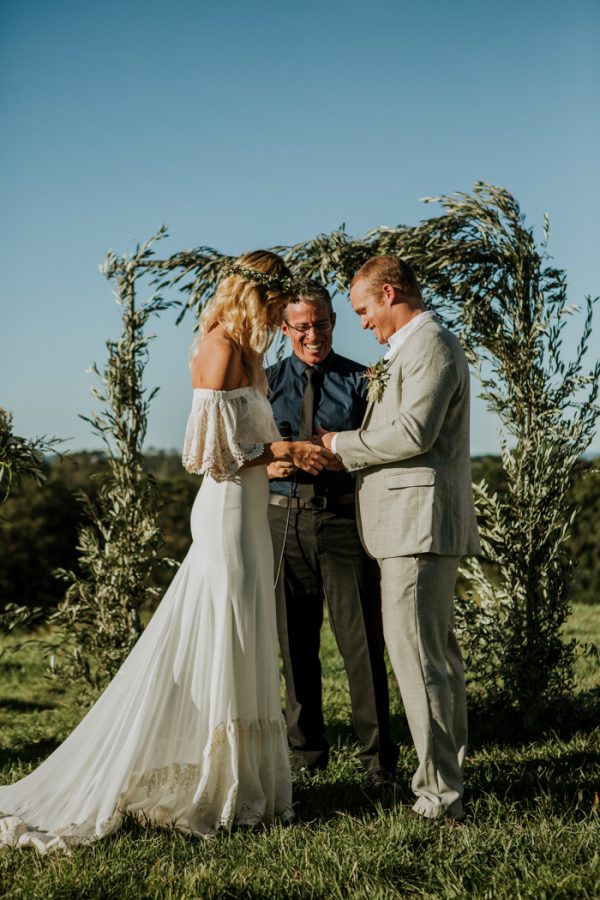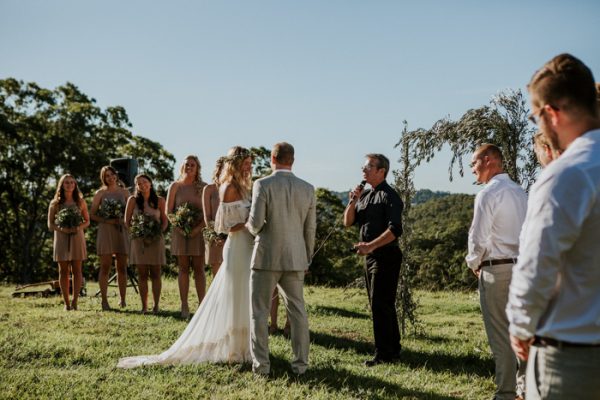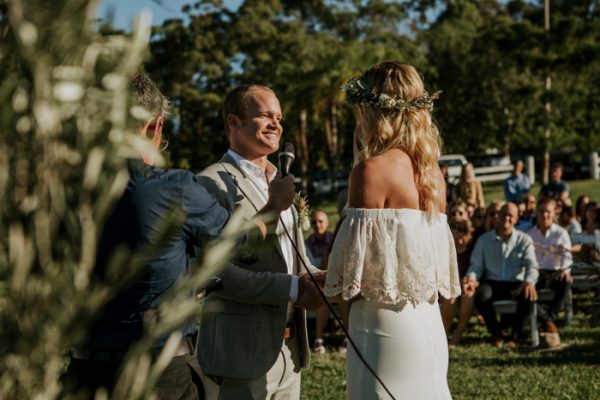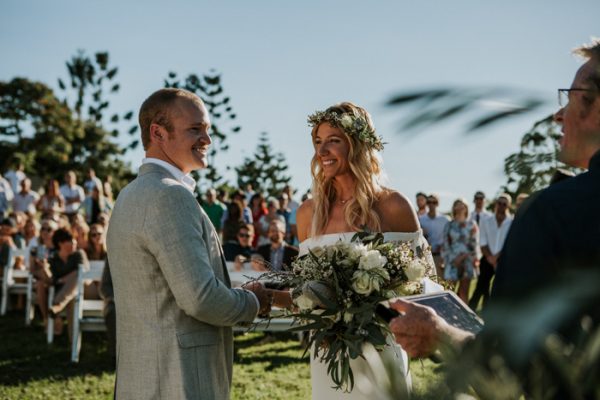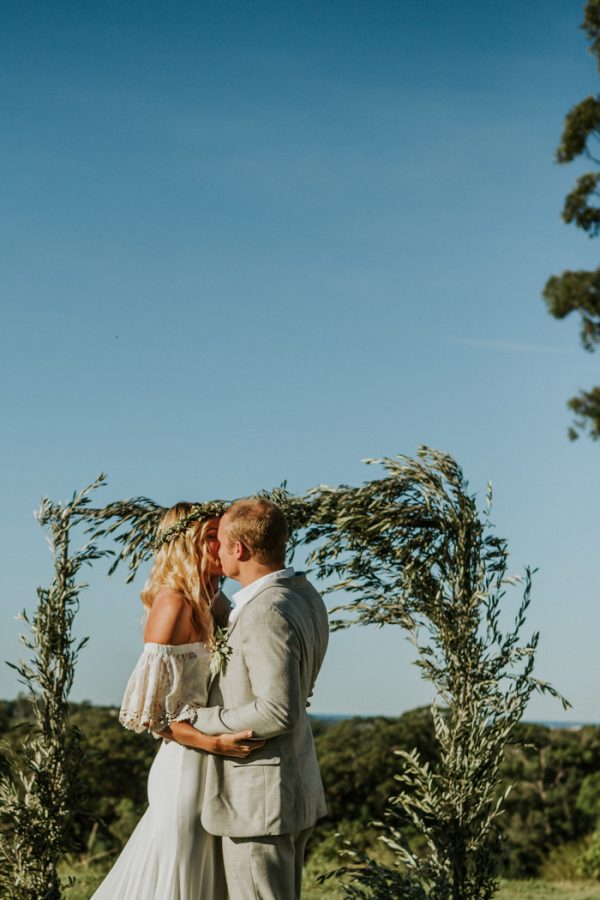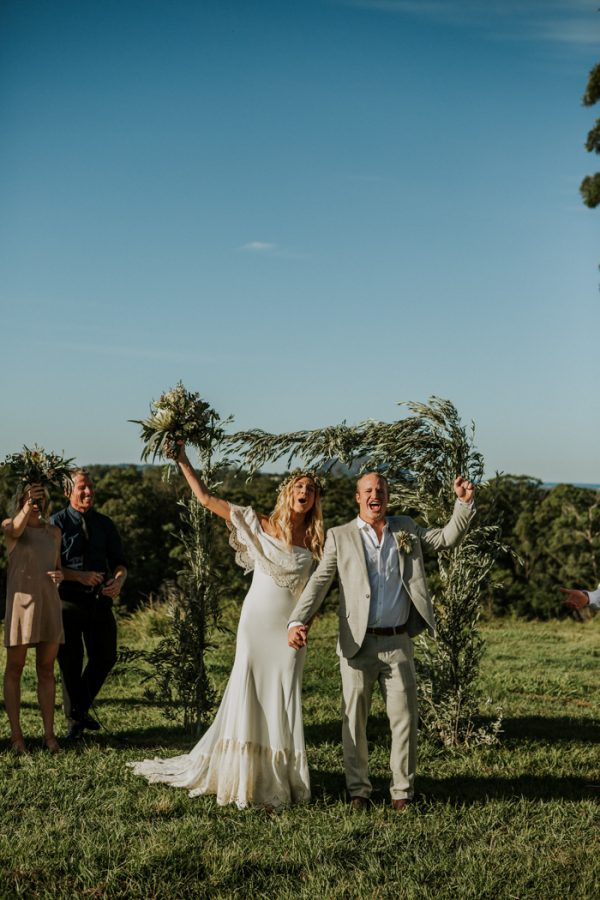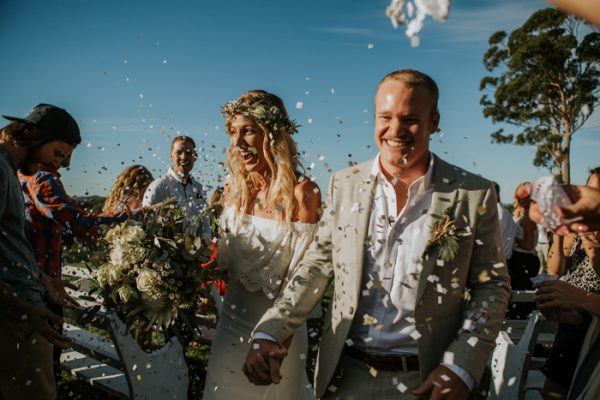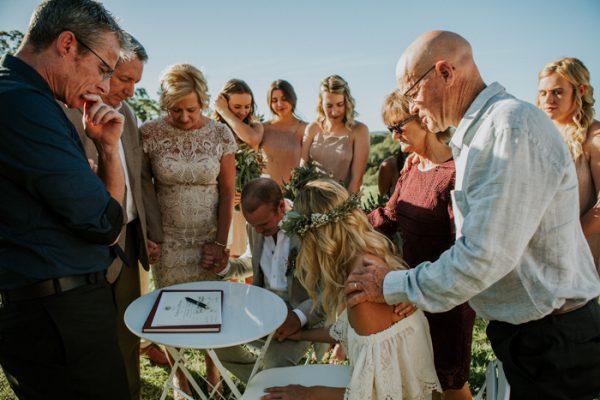 Amy did a great job catching candids, especially of walking back up the hill. But really she just did a great job catching the joy of the day. We especially loved her pictures of our guests as they are laughing (our MC's did a skit of our love story so there was A LOT of laughing).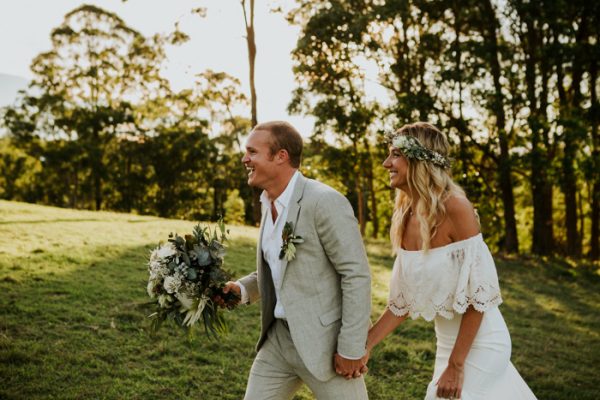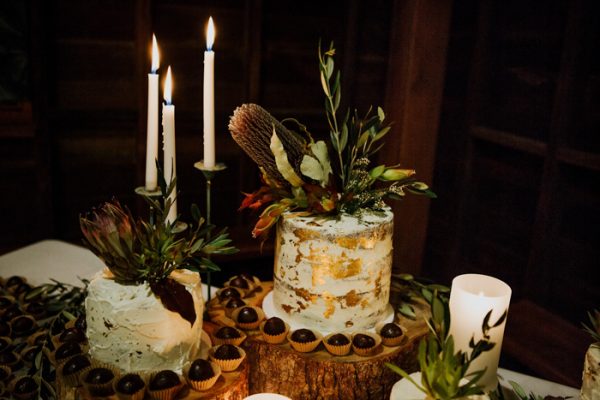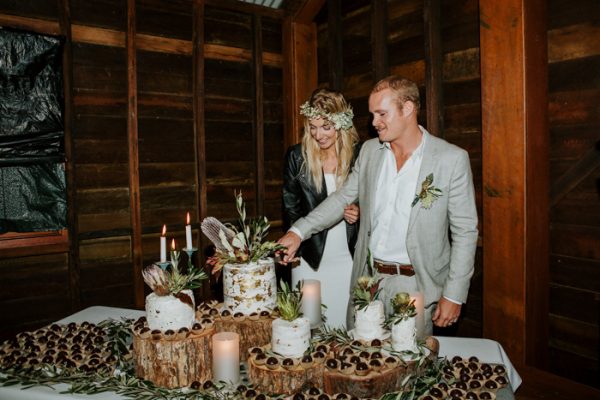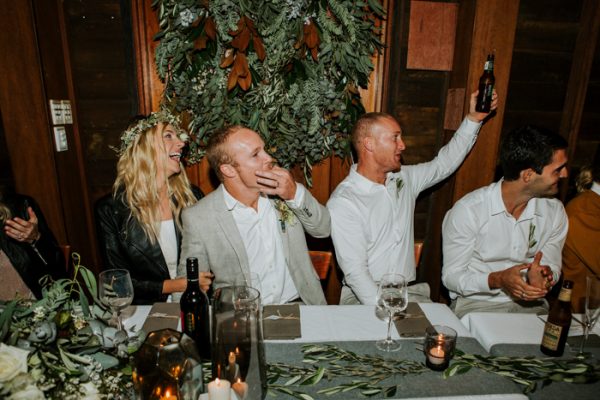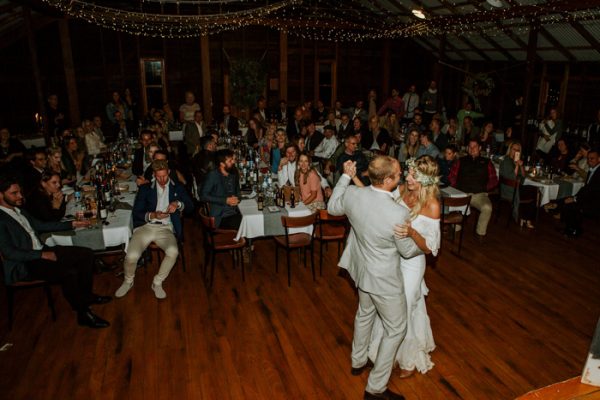 Easily our first dance was the most memorable part of the day. We decided to have some fun with it. We didn't take lessons or anything like that and we picked a rather upbeat song ("Hooked on a Feeling" by Blue Swede). He swung me around and we sang to each other and had a good laugh. Some runner ups would be our vows and when we took a little time just the two of us to go and play cornhole when we were at the reception. It was really nice to have even just a few minutes alone amidst all the crowd.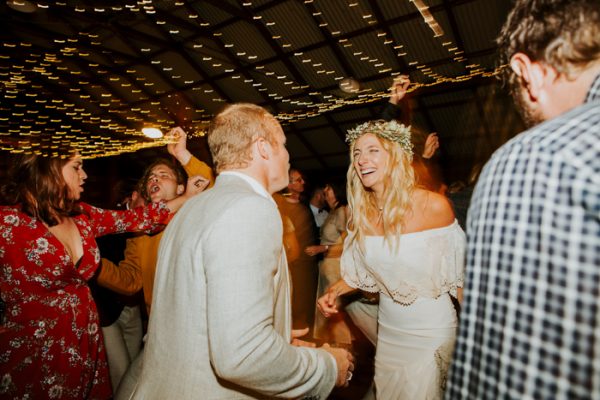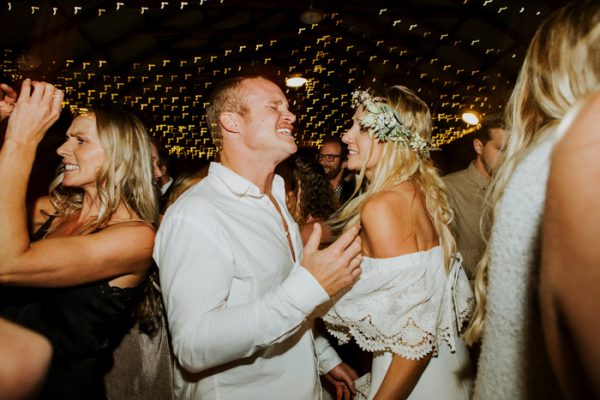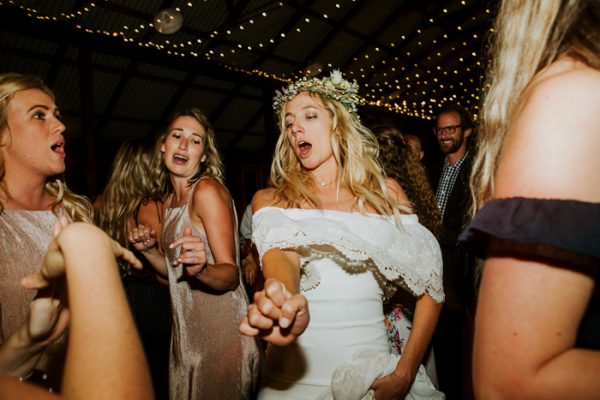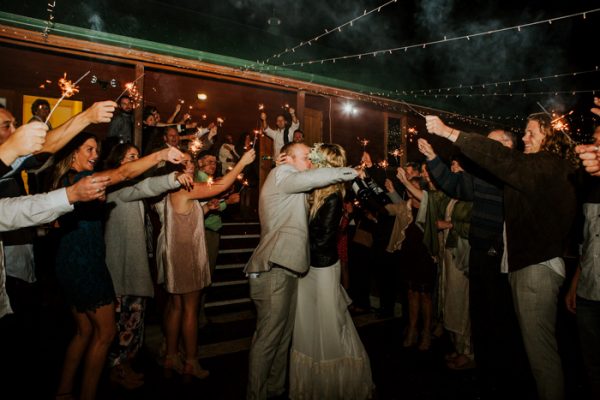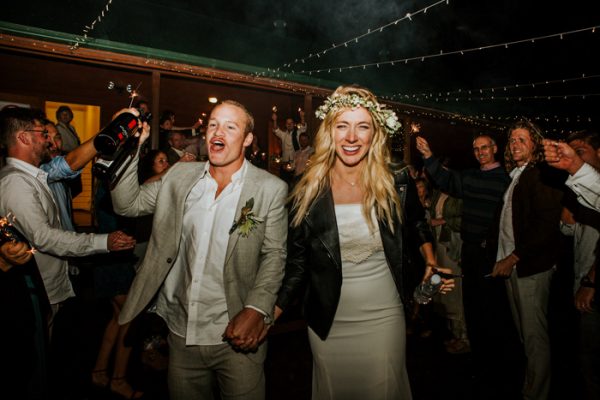 A big thank you to our Junebug member Amy Higg for sharing this outdoor wedding with us. To see more of Amy's work, check out this lush Queensland forest wedding at Buderim Wirreanda Park.