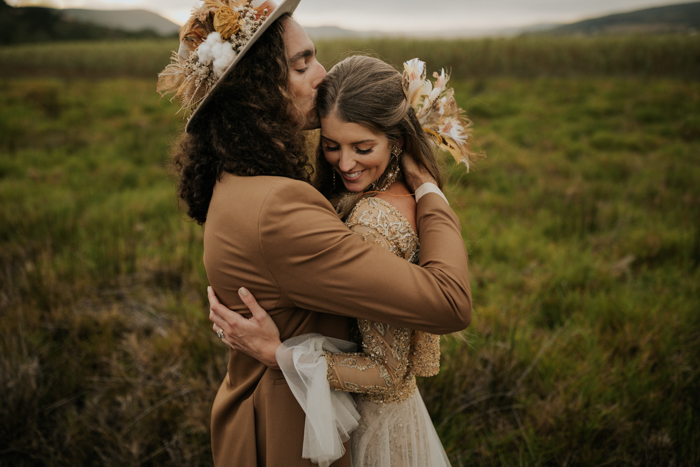 Ashleigh and Emmanuel's special day at Emily Moon River Lodge was essentially a master class in creating DIY wedding magic! After changing their plan to marry in Morocco, the couple found this incredible venue in South Africa and immediately fell in love with the details, the energy, and the beauty that surrounded it. Then they hand-crafted and curated every single element, from the dried flowers to the feathers to the coconut welcome drinks, ensuring that their love of sunset palettes, their bohemian vibes, and their organic way of life were reflected in every inch of their celebration. Ashleigh even made her own wedding dress — and, spoiler alert, it was flawless! Literally, no detail was left unattended, and Page & Holmes Photography could not have captured it all more brilliantly.
The Couple:
Ashleigh and Emmanuel
The Wedding:
Emily Moon River Lodge, Plettenberg Bay, South Africa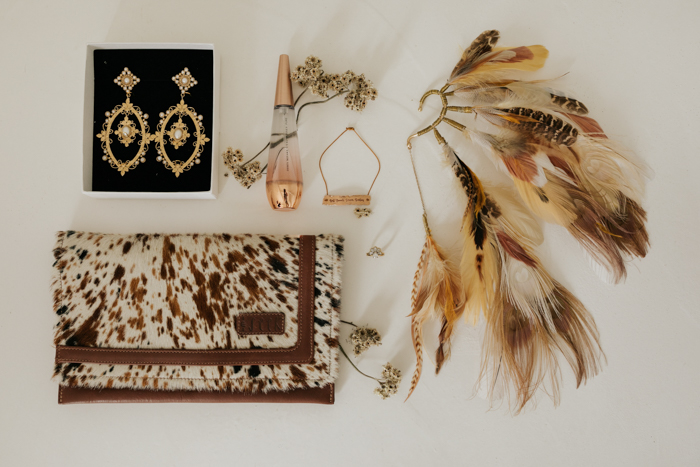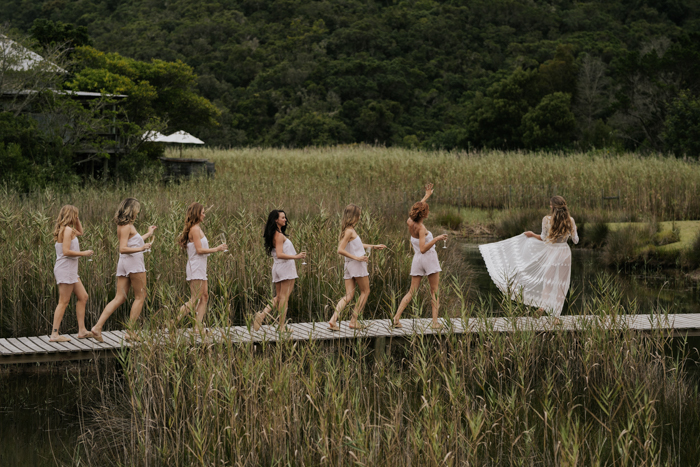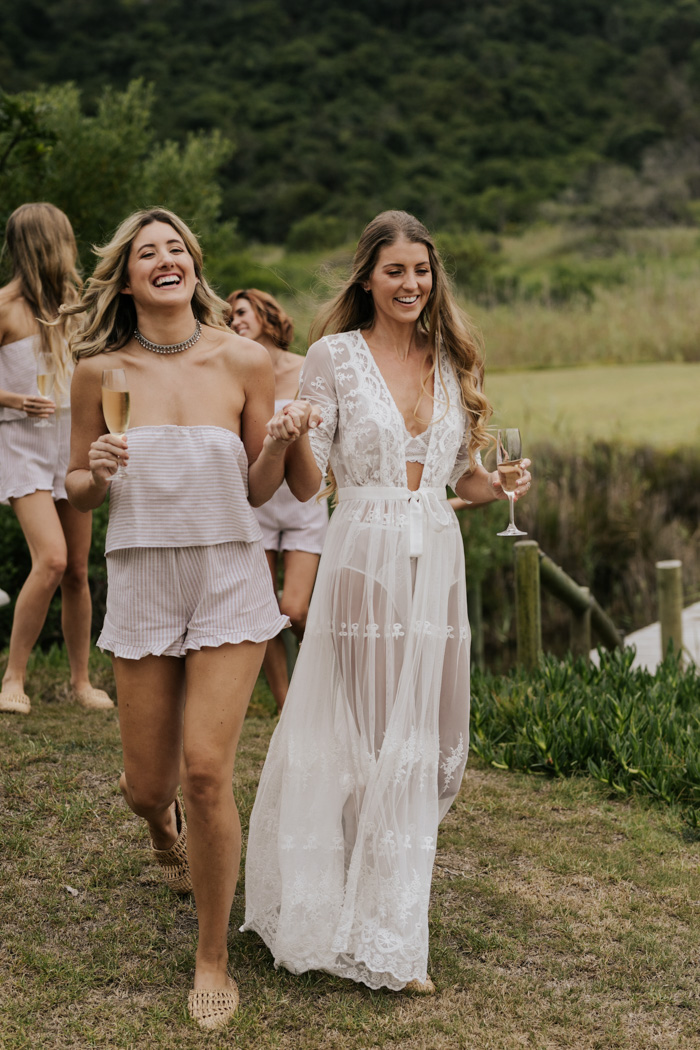 From the start of our wedding planning journey, Emmanuel and I made a promise to one another to be true to who we are. We did not want to be consumed or influenced by all of the magical wedding inspiration that is out there. Instead, we chose to create an aesthetic that represented each of us and the adventures we had been on. We wanted our day to cradle the people that we love by allowing them to be surrounded by colors, elements, and textures that defined each of us.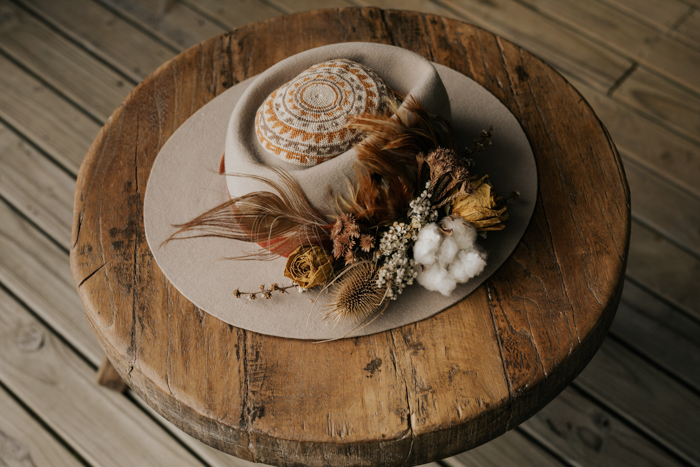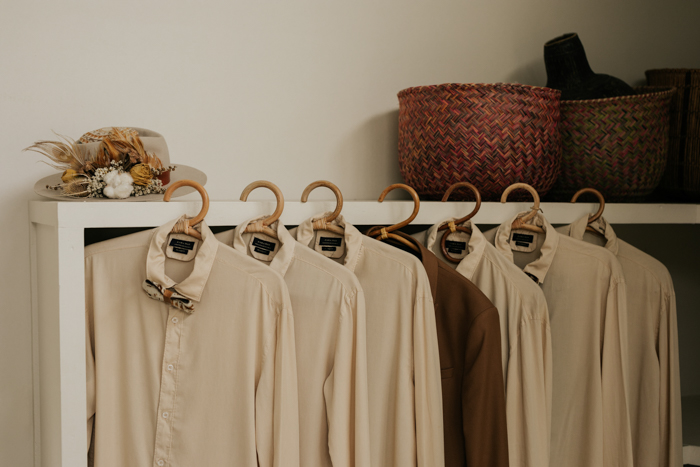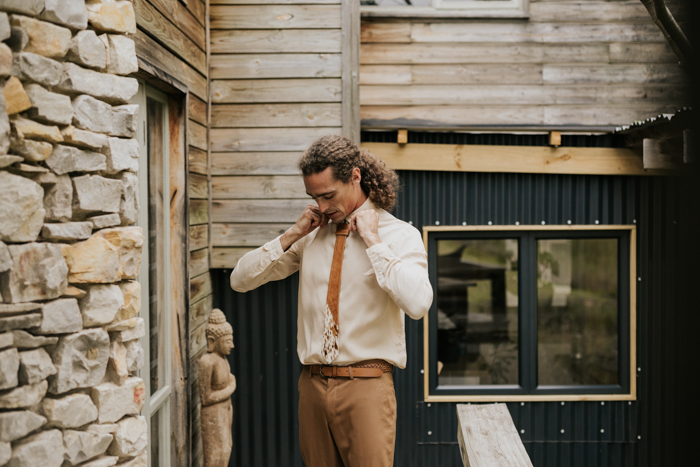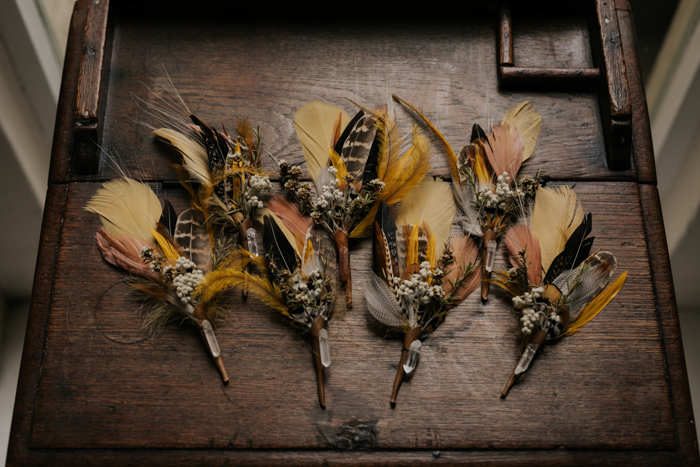 The one factor that we constantly reminded each other along the way was that this day we were planning and creating was about each of us, our families, and our dearest friends. It was that selfish honestly that lead to our day being complete with all the comforts we needed to be at ease, filled with pure love and joy.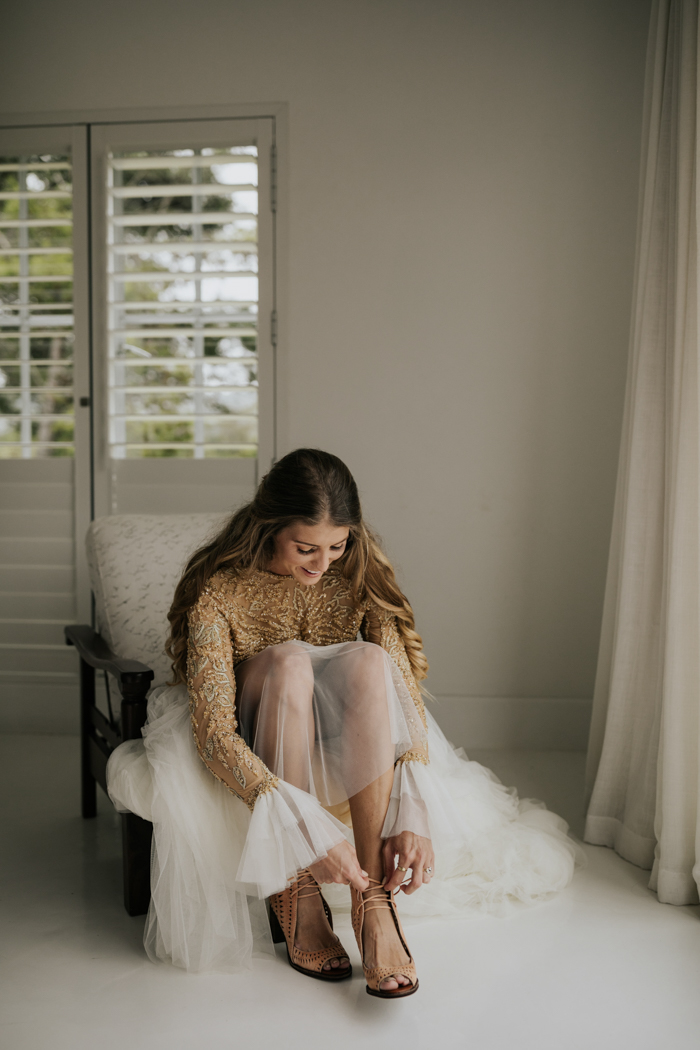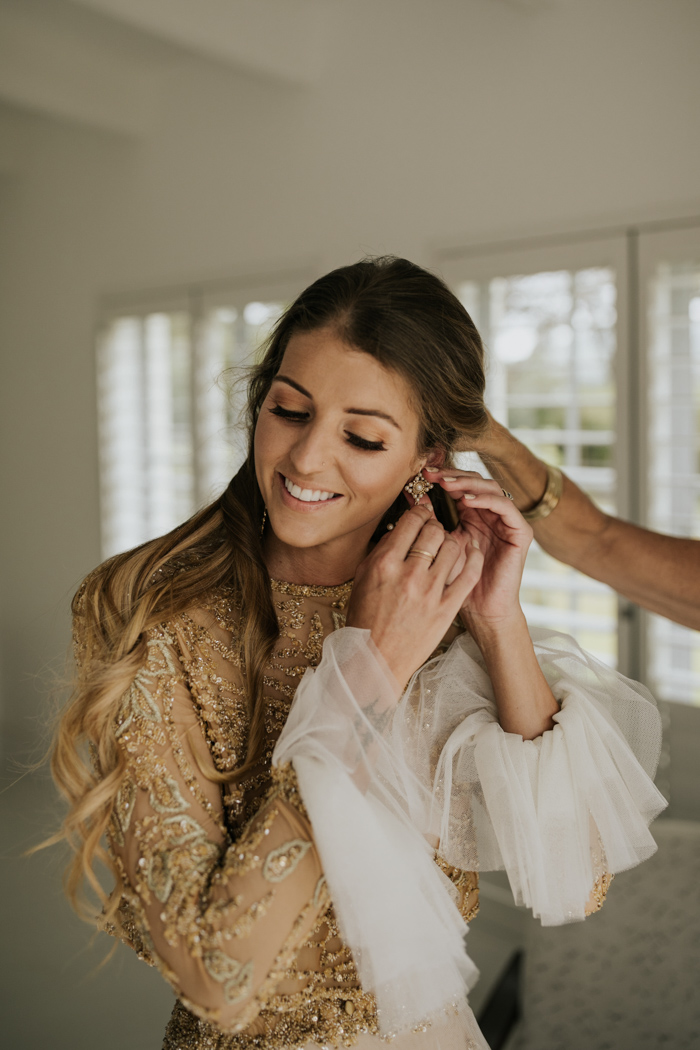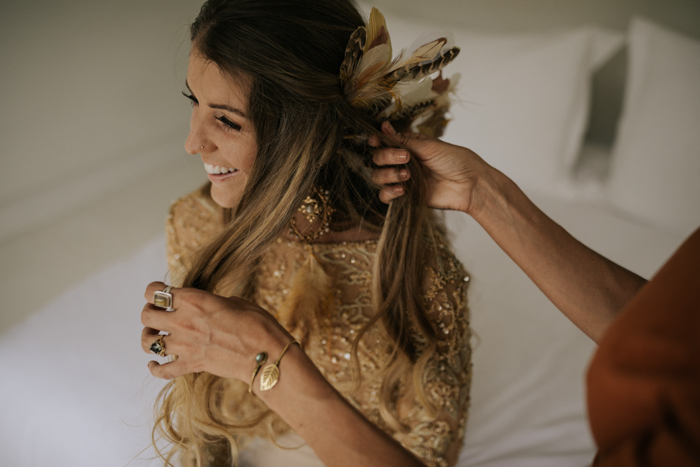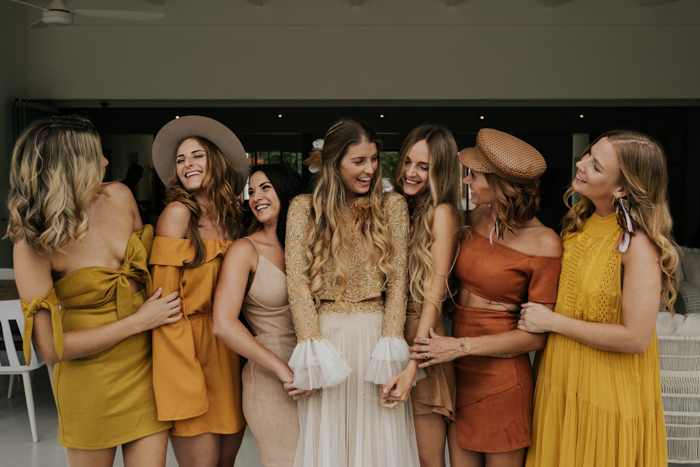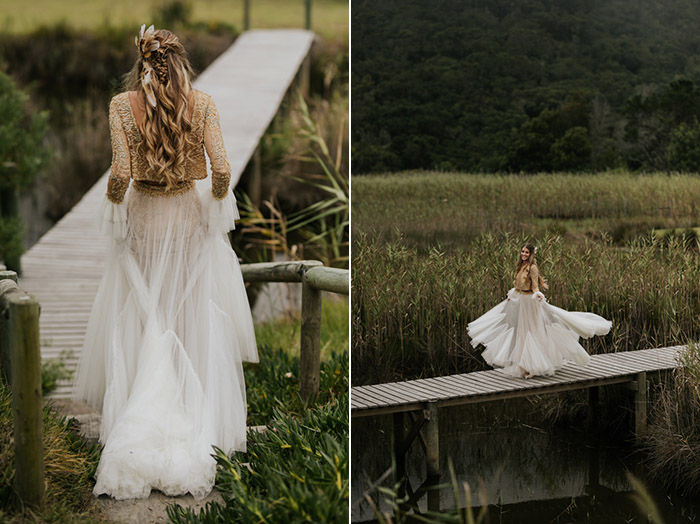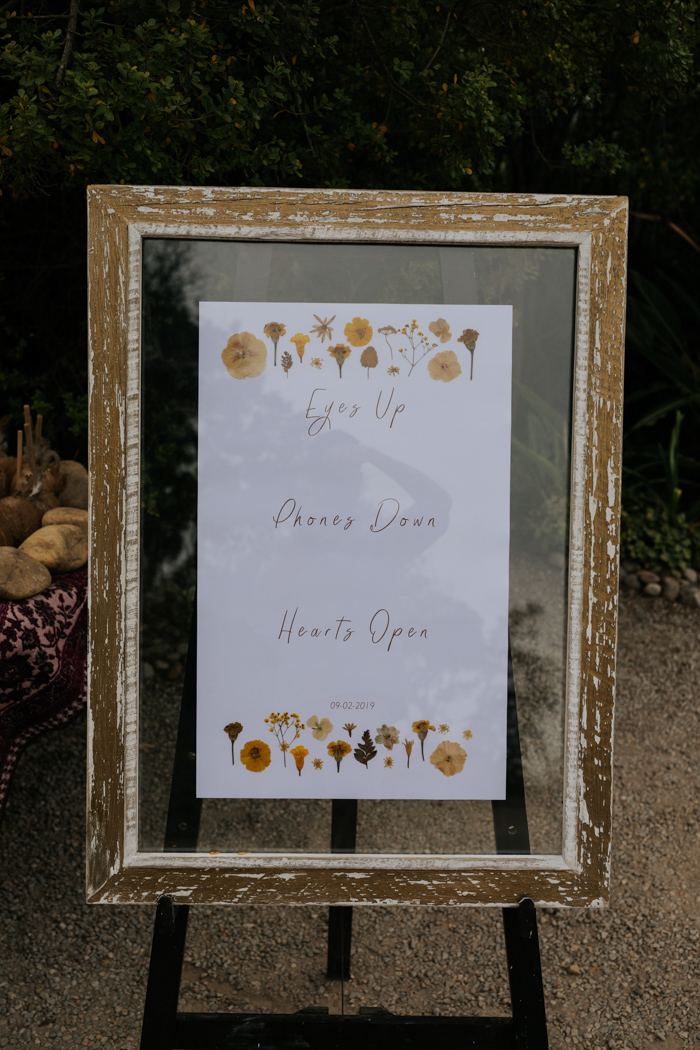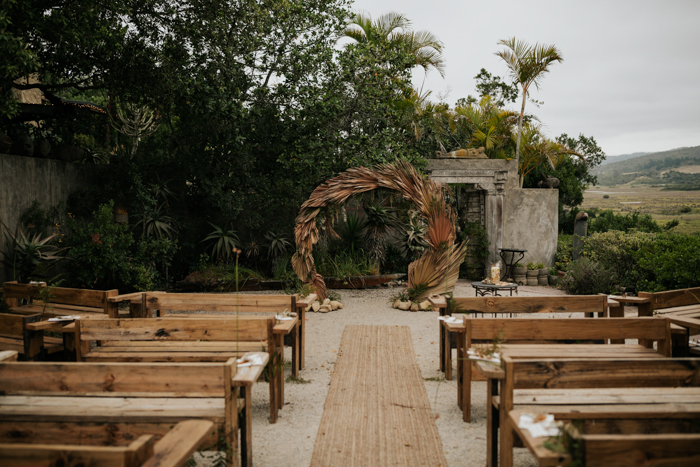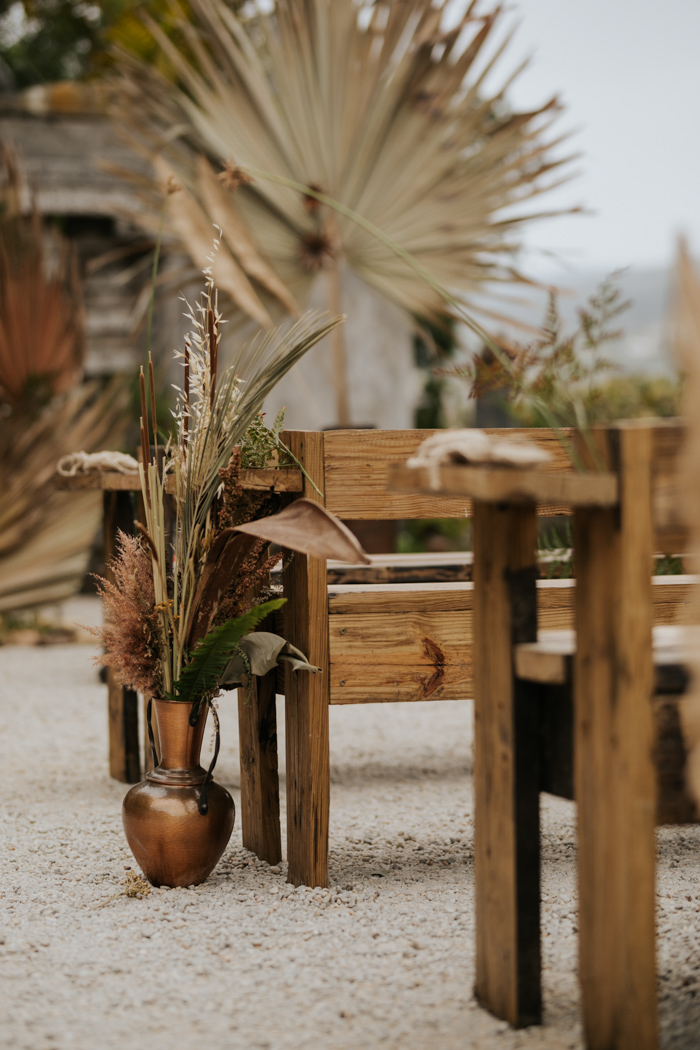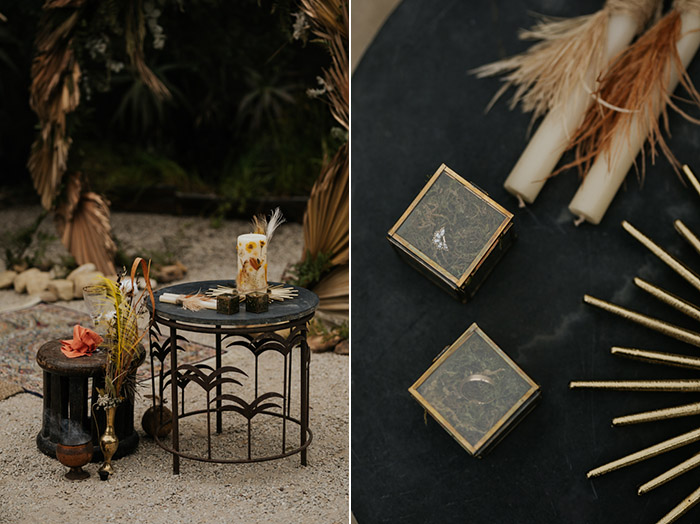 Emmanuel's best friend, one of his "brothers" who he grew up beside, was the officiant for our ceremony. We filled him with all of our trust and love and allowed him to capture our relationship and lives as he viewed them. It was nothing short of perfect! He was such an important part of setting the tone and mood for our day and we would not have changed a thing.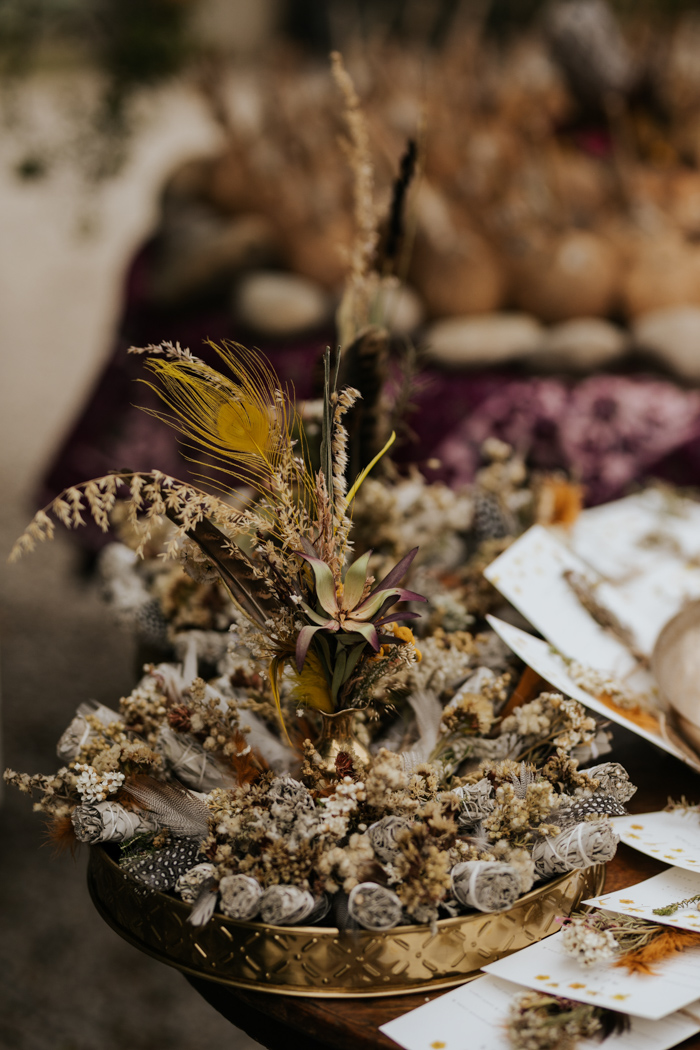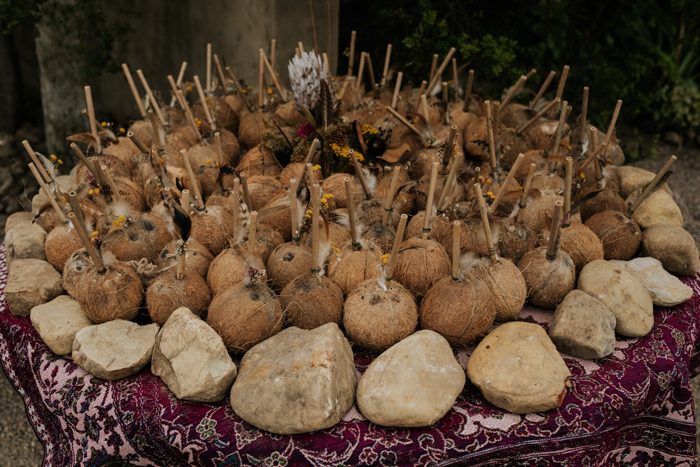 While guests were arriving and taking their seats, we had requested anyone who wished to smudge the space with White Sage. Our ceremony then began with a meditation, lead by Tal, Emmanuel's brother who is a yoga instructor and mentor. He ensured we were all present, with our hearts open and our souls cleansed to begin our ever after. It was the most beautiful moment — time stood still and the energy flooded our souls.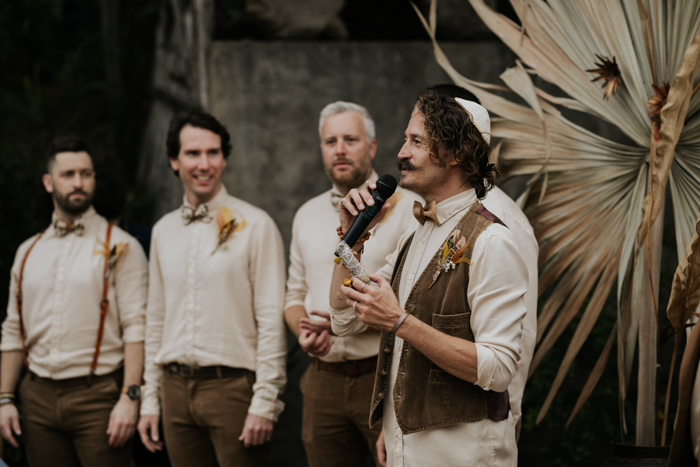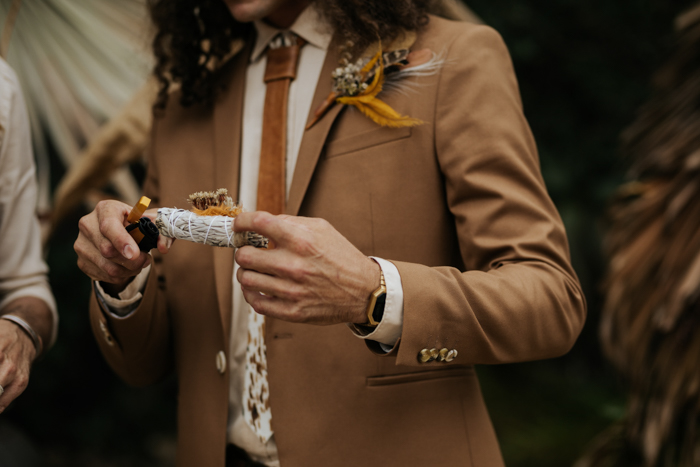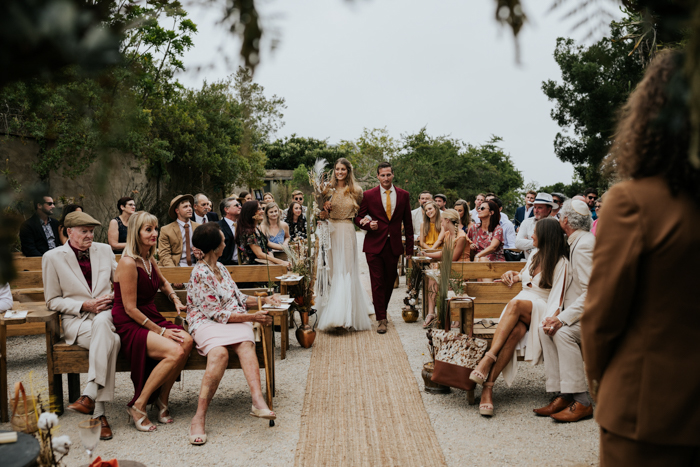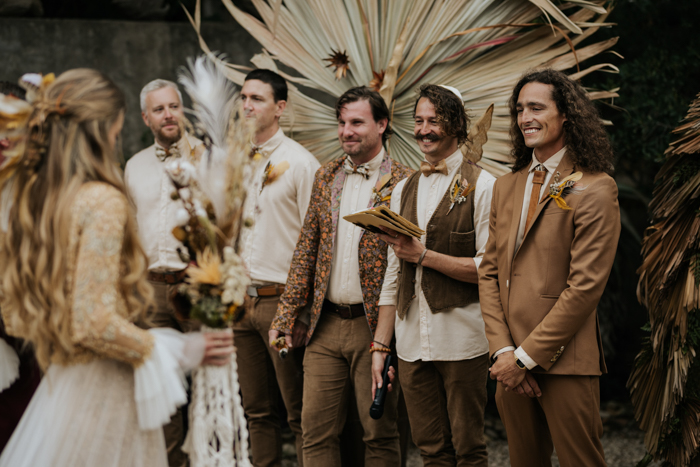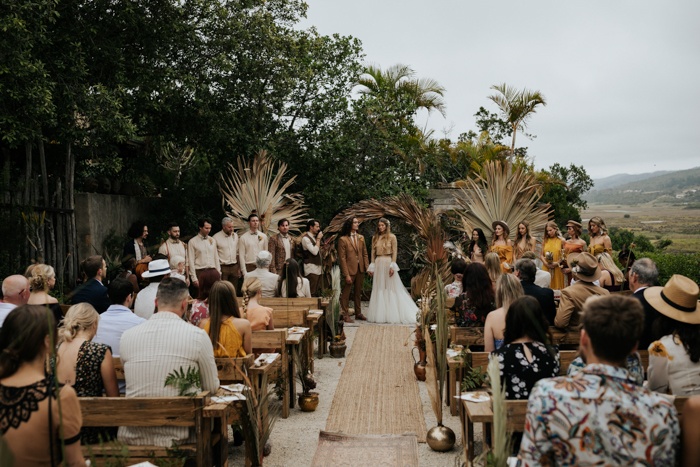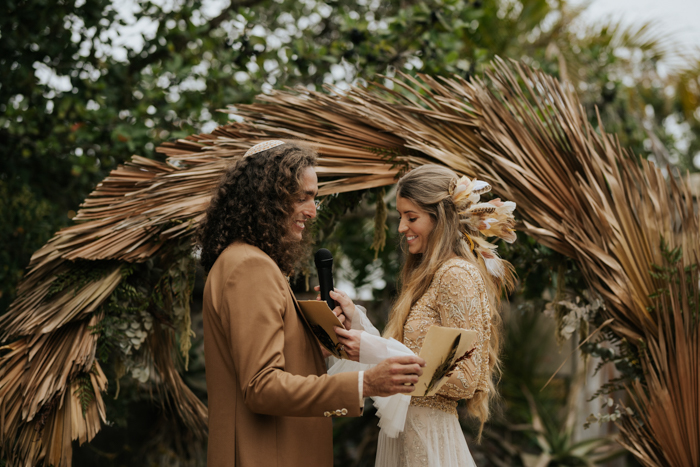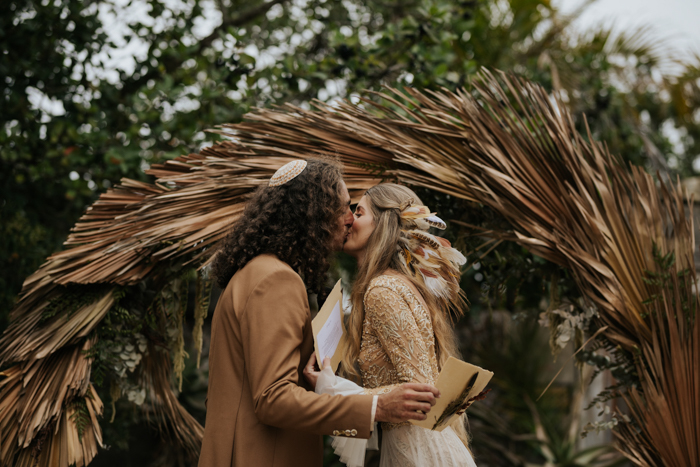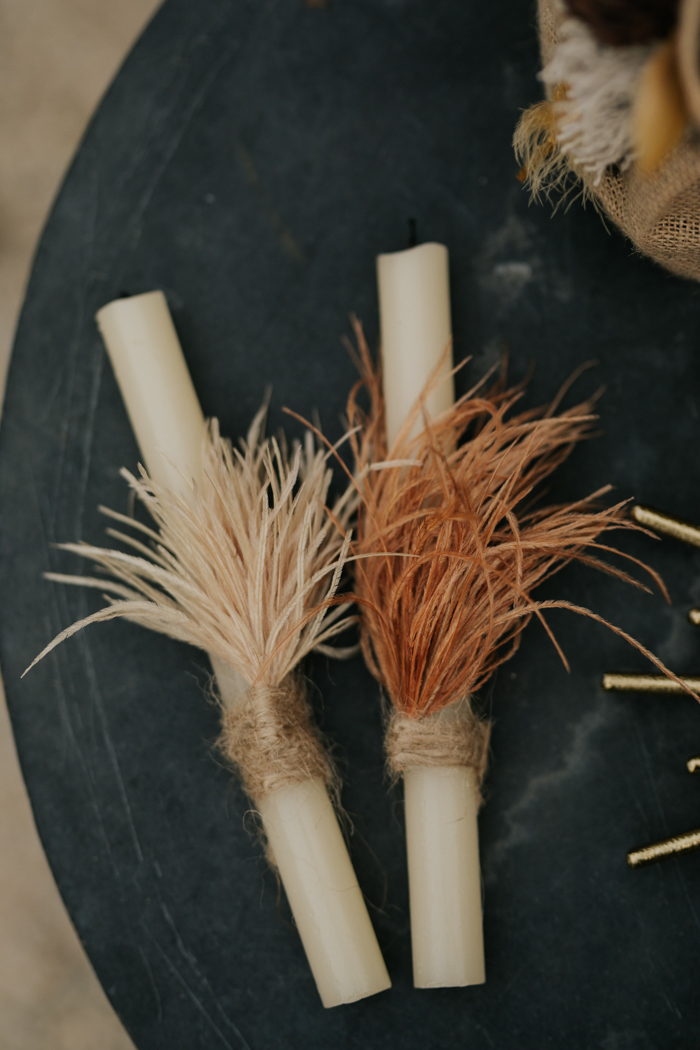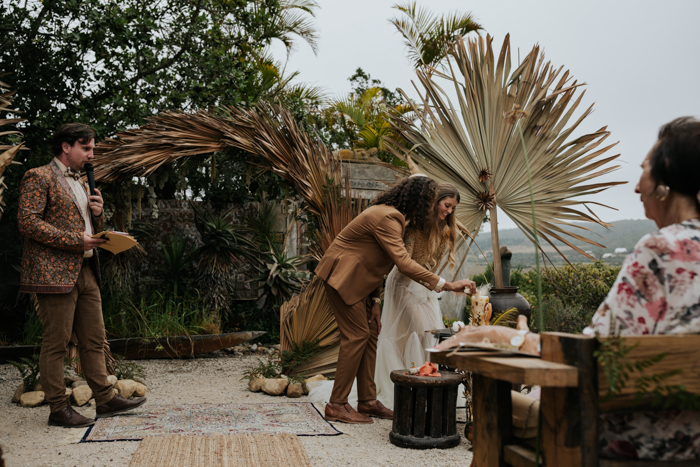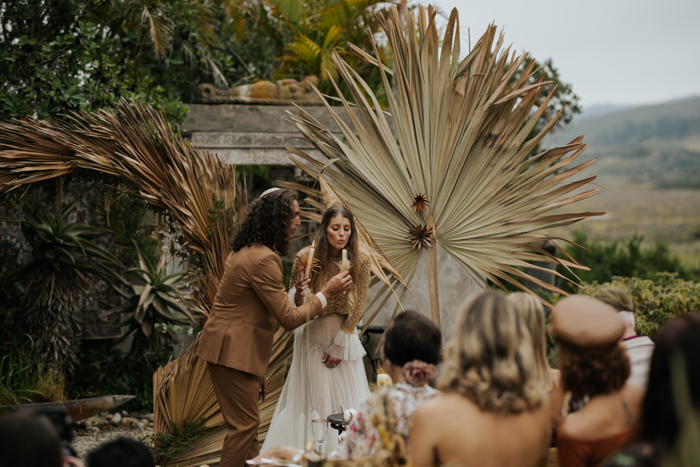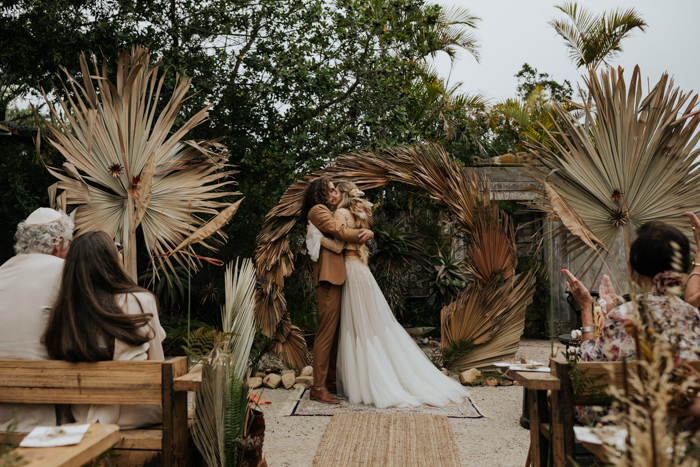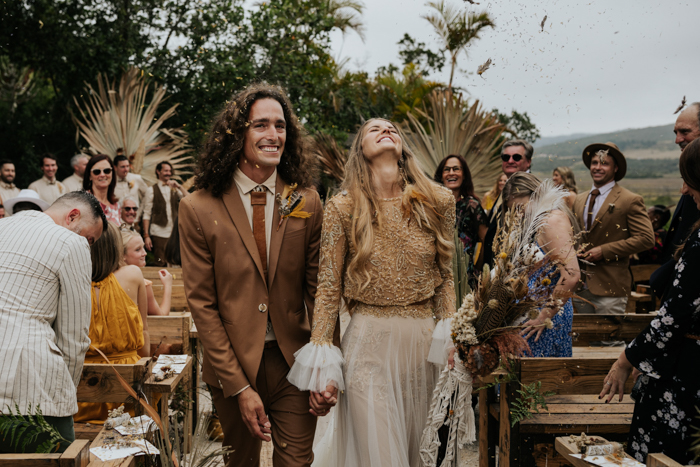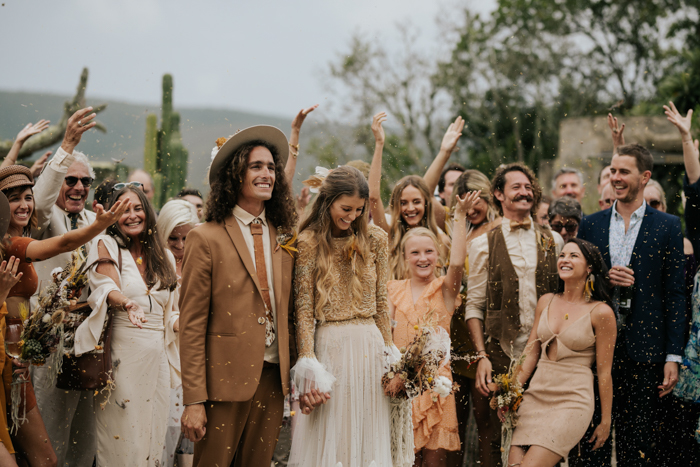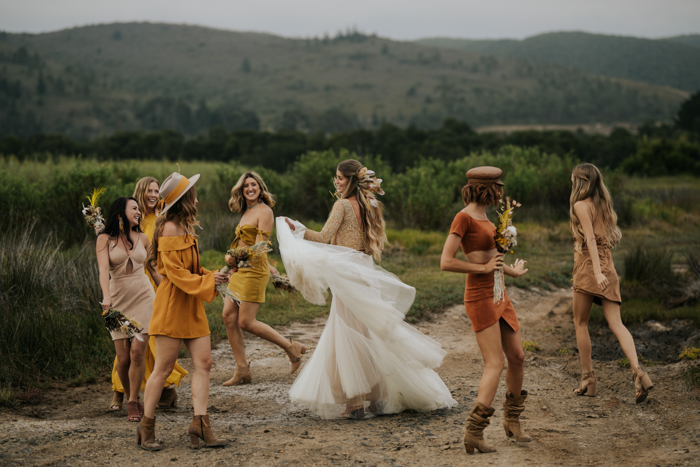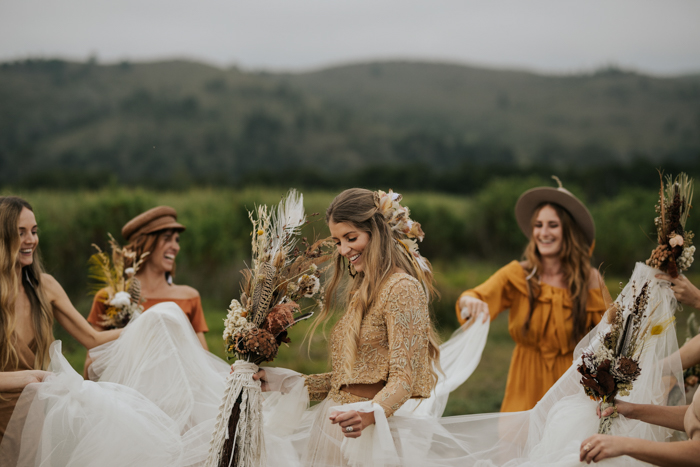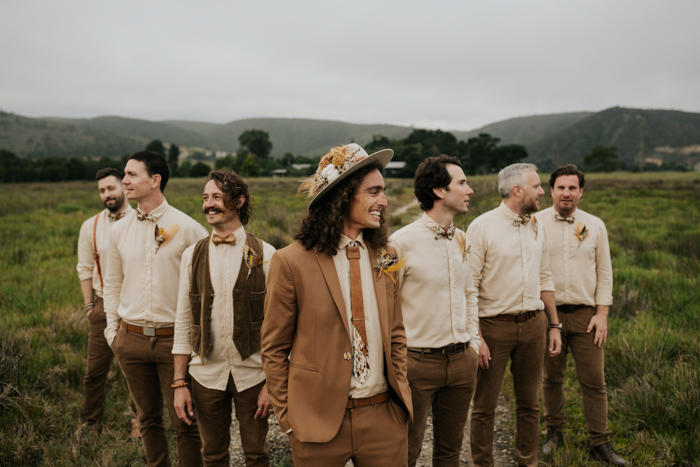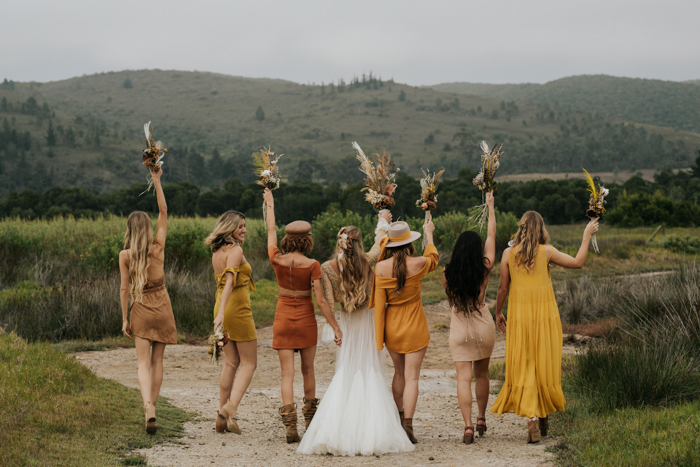 We had been wanting to get married in Morocco for some time but, when the logistics began to get too complex, we starting looking into South Africa. We had visited Emily Moon with friends who live in Plettenberg Bay some months back and had fallen in love with it and the reminders of time we had spent in Bali. When we began our research, we came across the Love Story behind the lodge and the love letter that ended with "My dearest Emily, I have found paradise…" Our hearts were ignited by the love that already existed in this special place. So, we booked our wedding date and months after went to spend a night in the lodge to have a deeper and more purposeful look around. Between the finishings, the decor, and the energy we knew there was no other place that we could forever hold dearly in our hearts!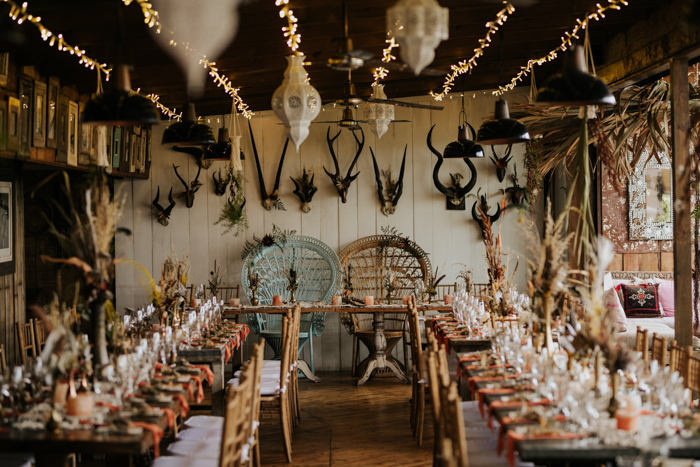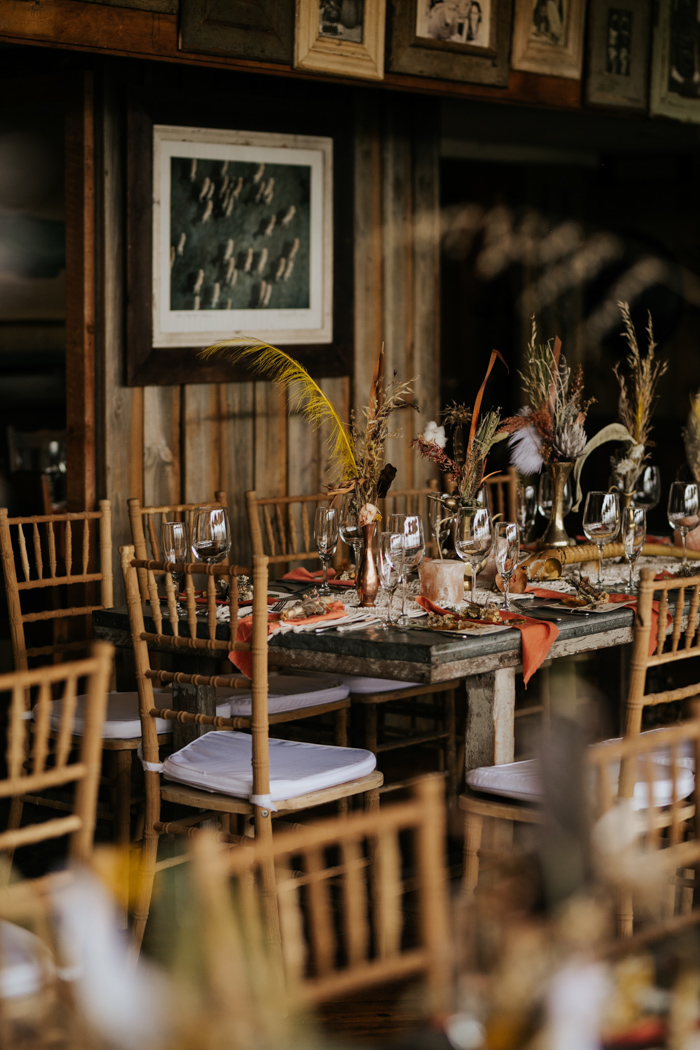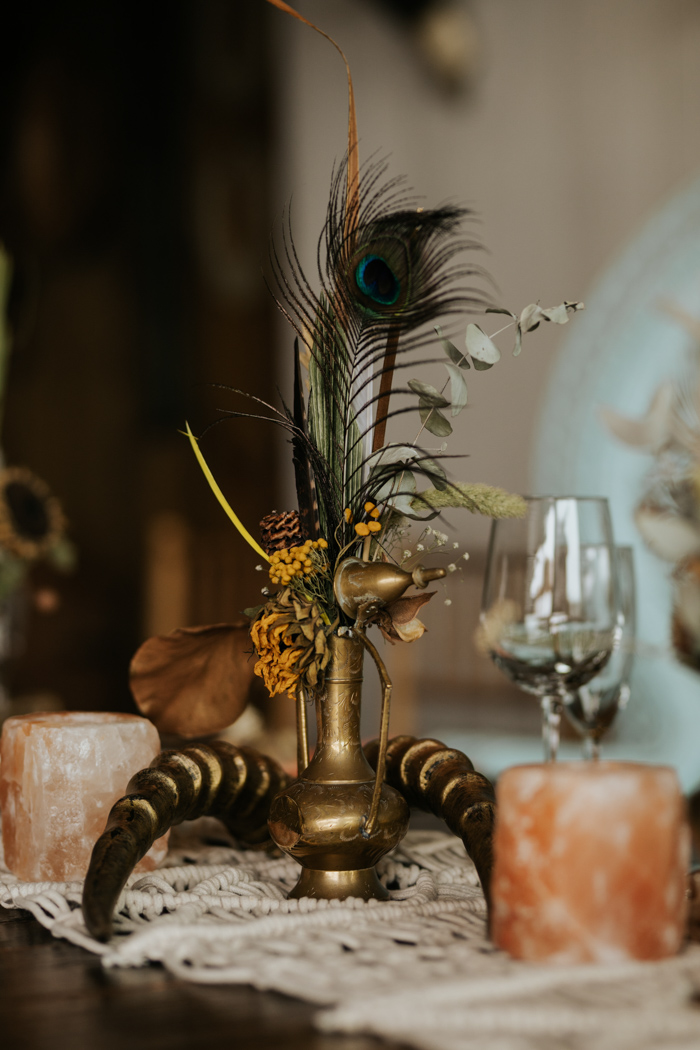 The inspiration behind our theme was honestly organic. We are inspired by nature every day and, more so, idolize the sunset – so using the tones and hues from the setting sun was our main inspiration. The colors we choose spoke to both of us; they ignited our souls and set free our creativity.

Our entire day was DIY and it was so meaningful and special. Emmanuel and I traveled from Australia to South Africa with suitcases of flowers we had been drying for months prior as well as feathers we had been collecting for all the decor. The list does go on of what was DIY, we poured love into every last detail of our day, and if it wasn't us personally it was our friends, family, and vendors that helped. Everyone we loved was creatively involved in every way they could be, including friends and family who were staying at the venue who helped set up on the day.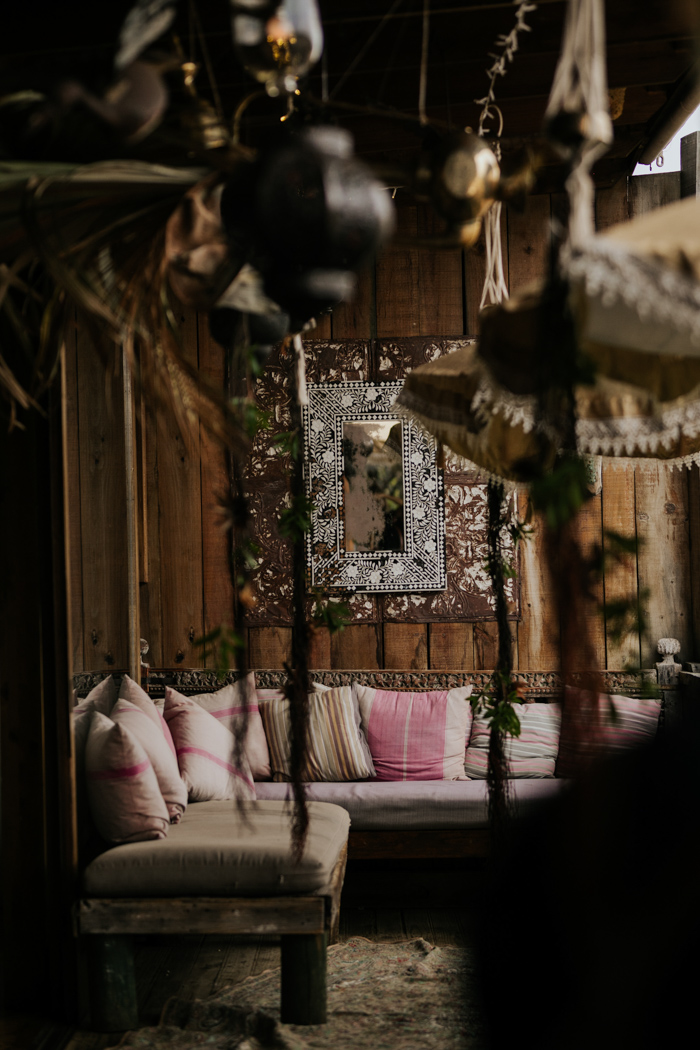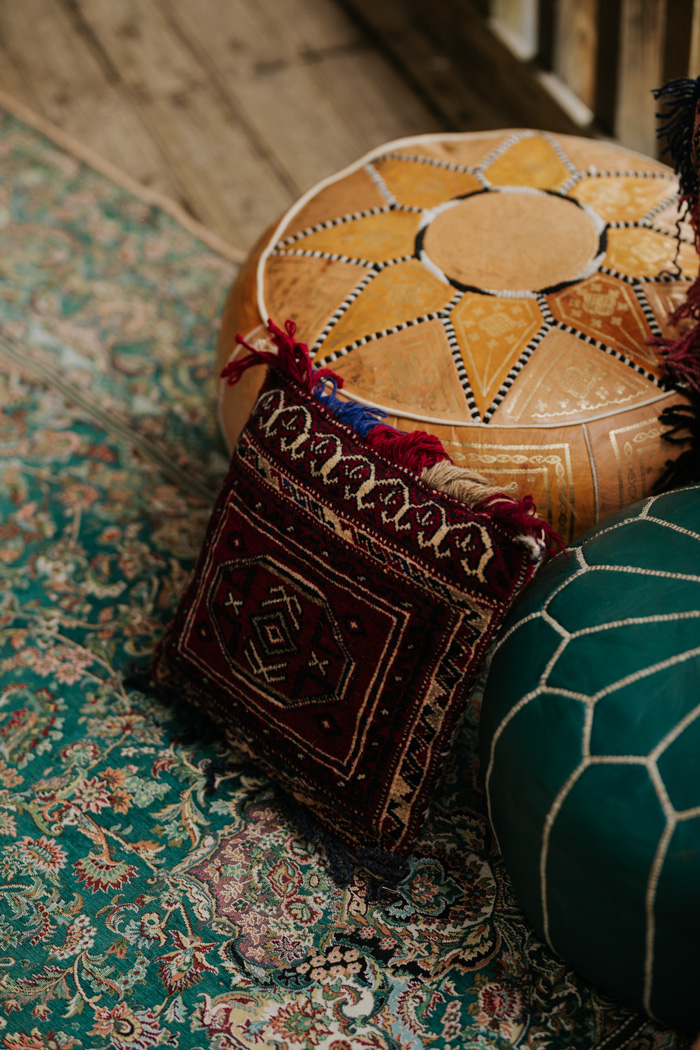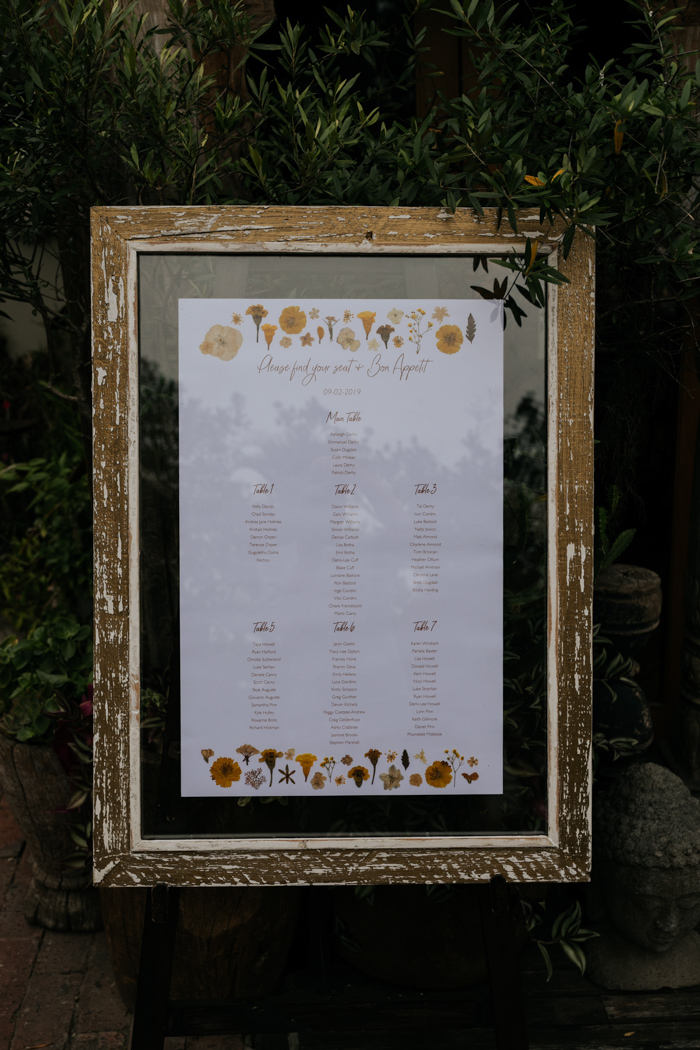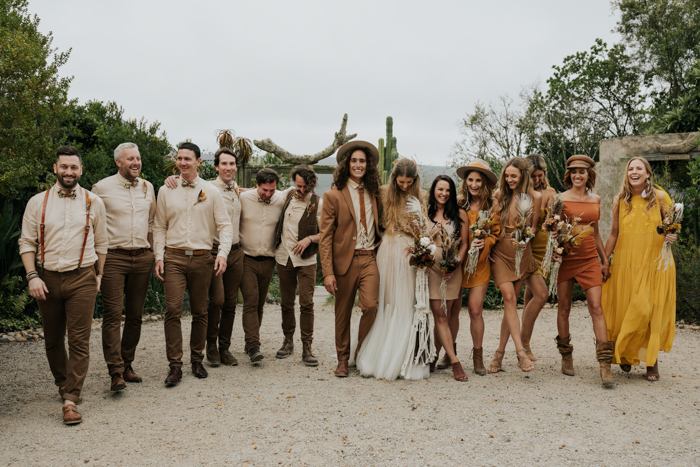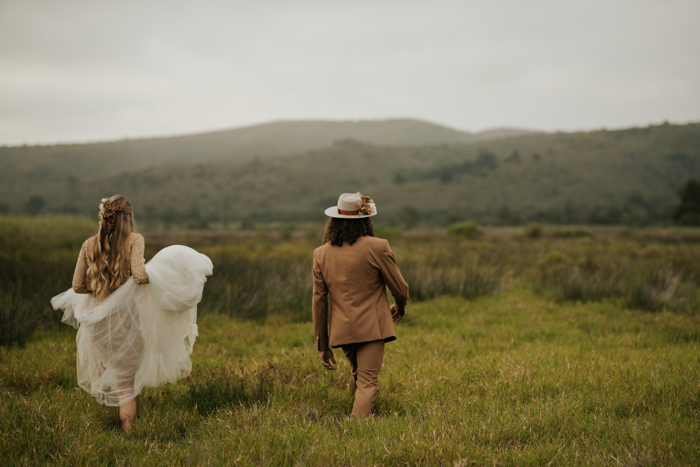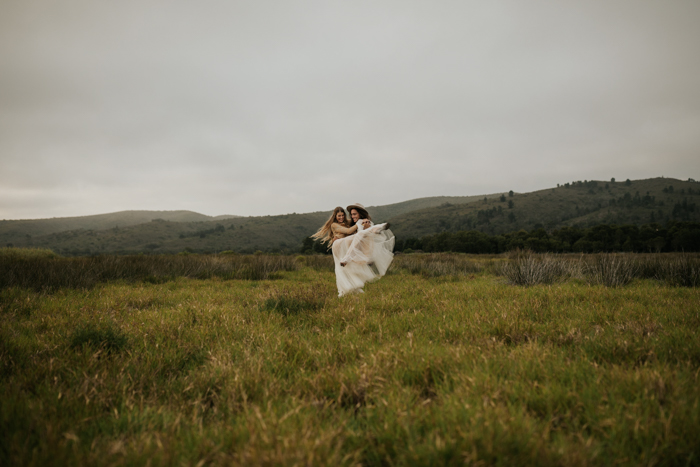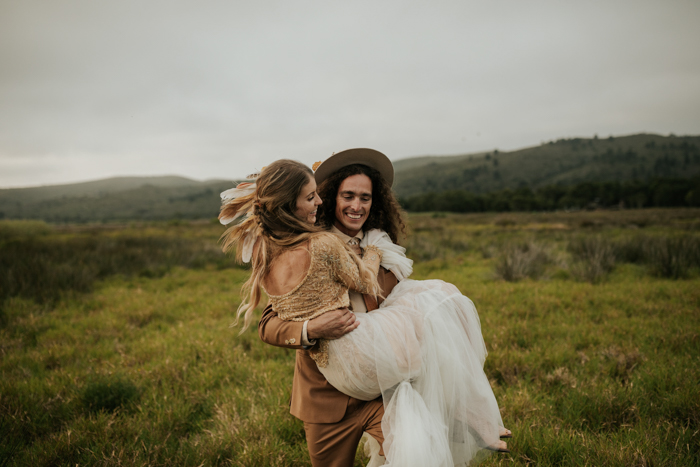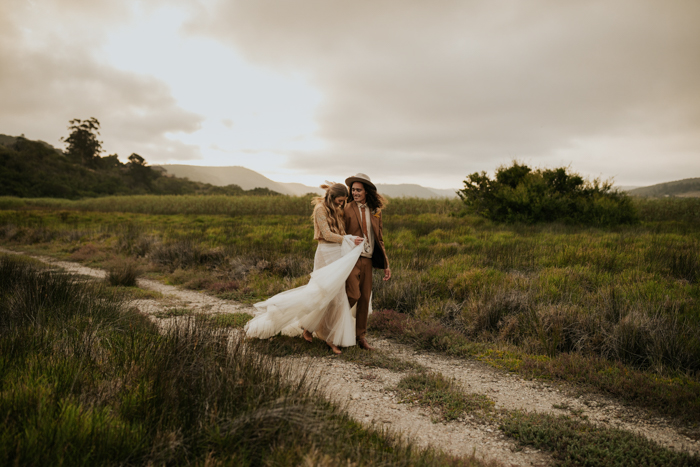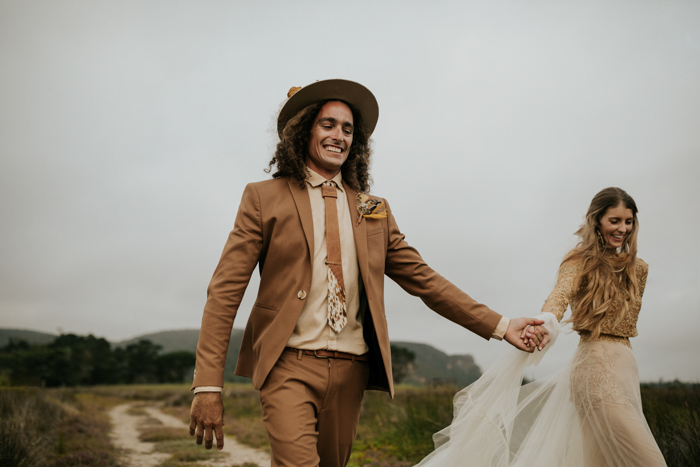 Making my dress was a heartfelt process! As we added to the wedding theme and aesthetics, the dress became more and more of a clear vision and, of course, the process changed serval times along the way. My abilities and limitations were as inspiring as they were hindering. There were so many moments where I had doubted my decision but then there were moments were I was motivated and ignited by it. What I loved most about my dress was how honestly "me" it was. How it was made to fit me and only me, and how it was made out of the inspiration of our wedding itself. My accessories were made and bought around the colors and theme rather than the dress, so they complimented our overall style which made me fell apart of the day, rather than stand out of it.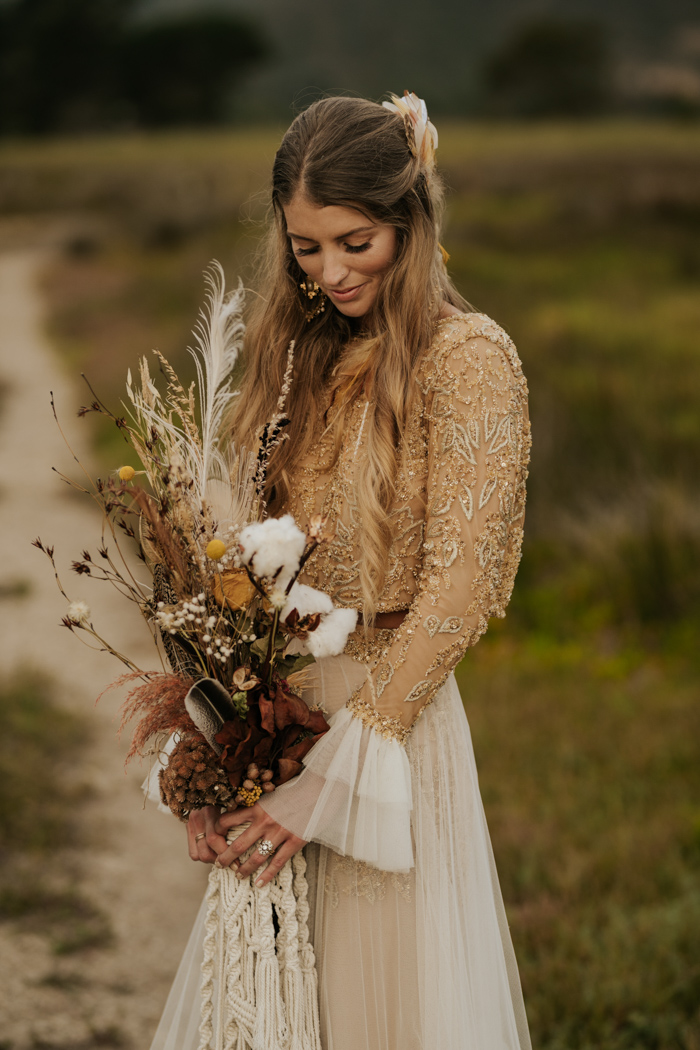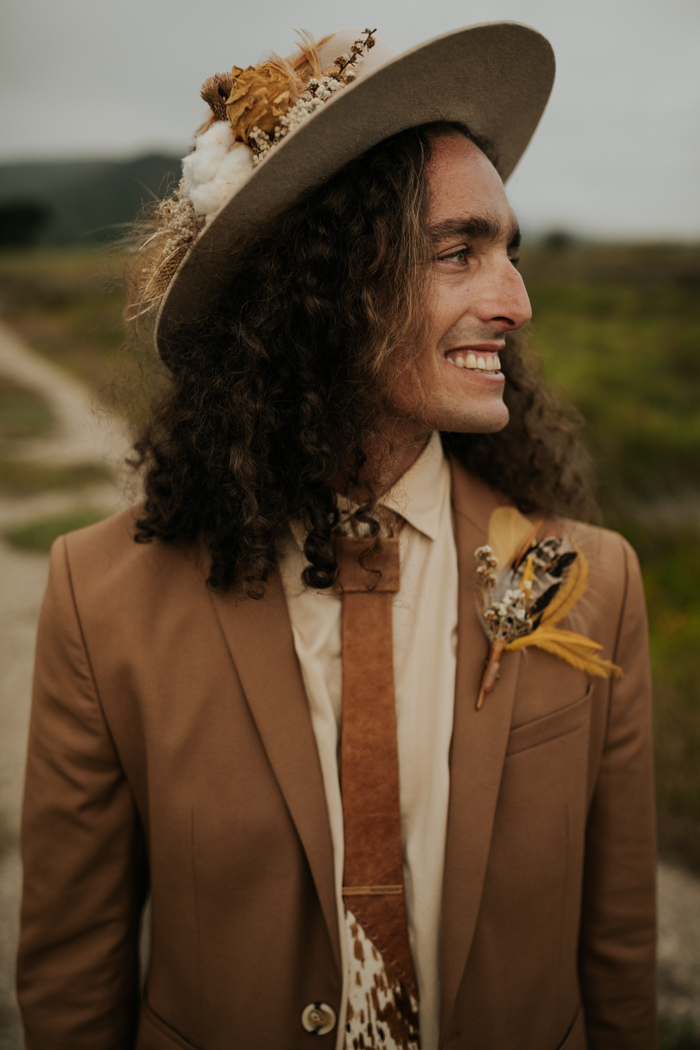 The most important part of the styling was that each member of our bridal party, as well as Emmanuel and I, were dressed in a way that portrayed our personalities — that we were honest to our own sense of style and, most importantly, comfortable. Truth be told, the bridesmaids' dresses came first. I had collected them from various stores and places over the course of a year. Then the groomsmen attire followed shortly by Emmanuel's suit, which we found at ZARA. Then I came across the fabric that I knew I had to make my wedding dress from. Our style was, of course, very bohemian, inspired by being wild and free!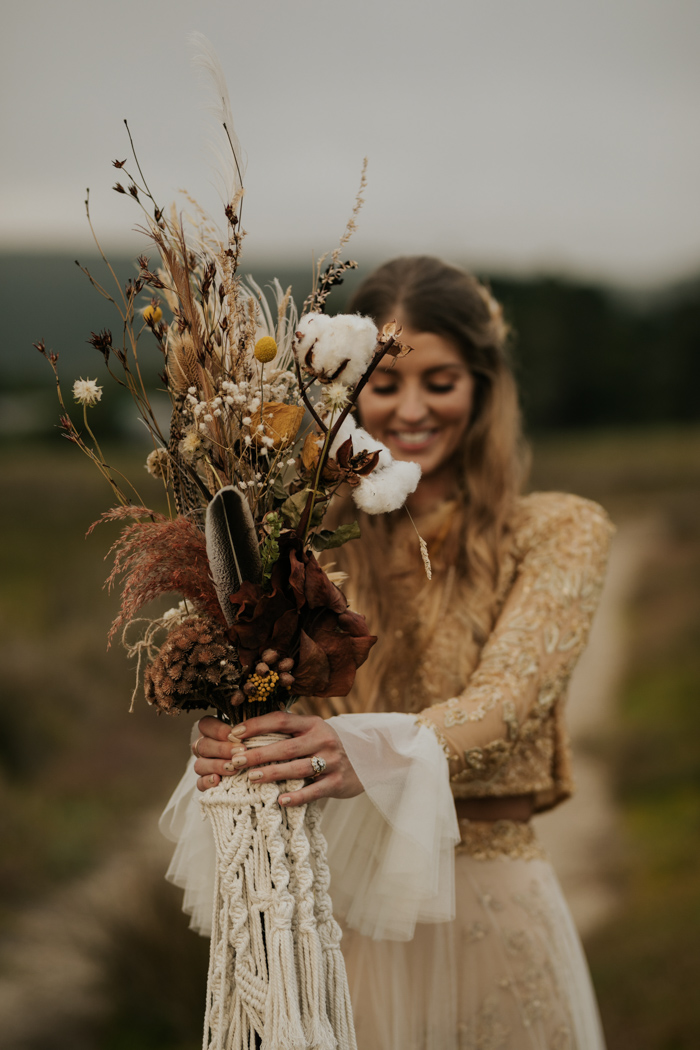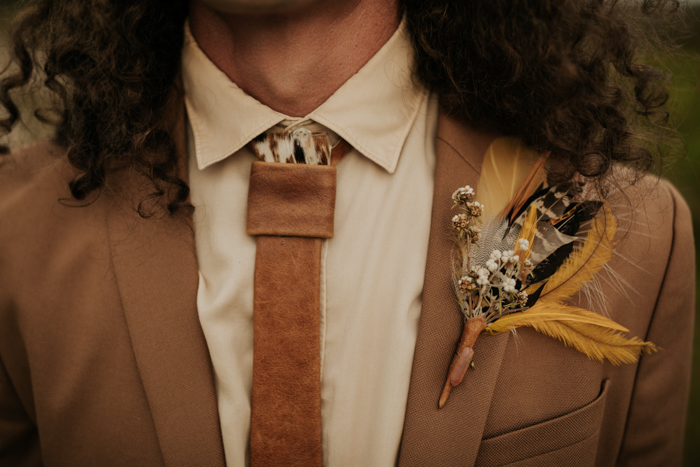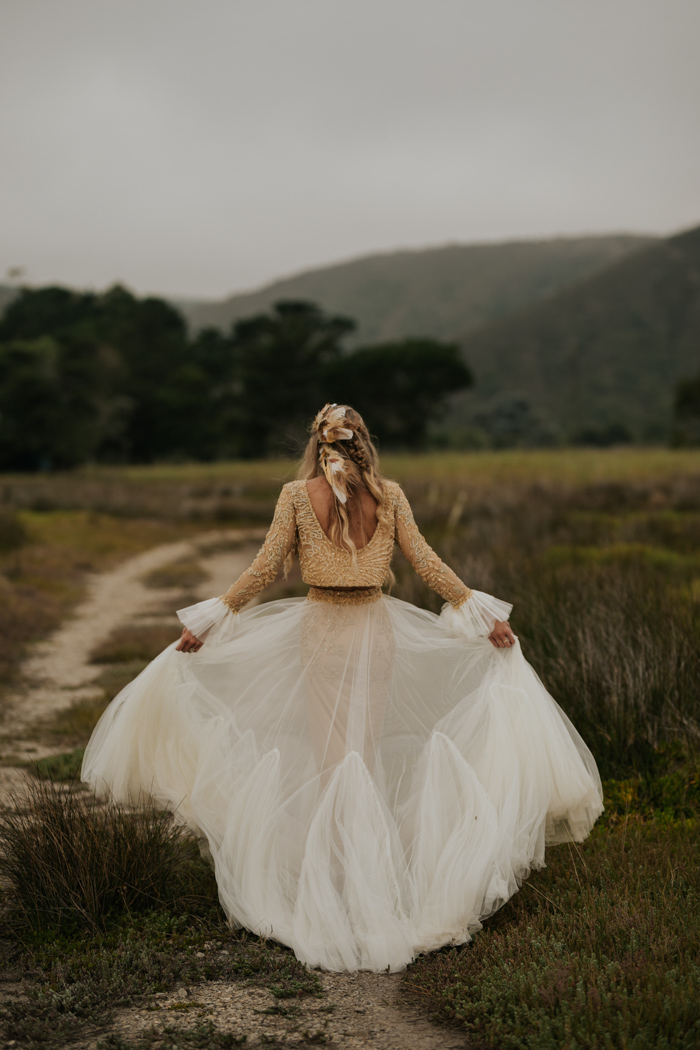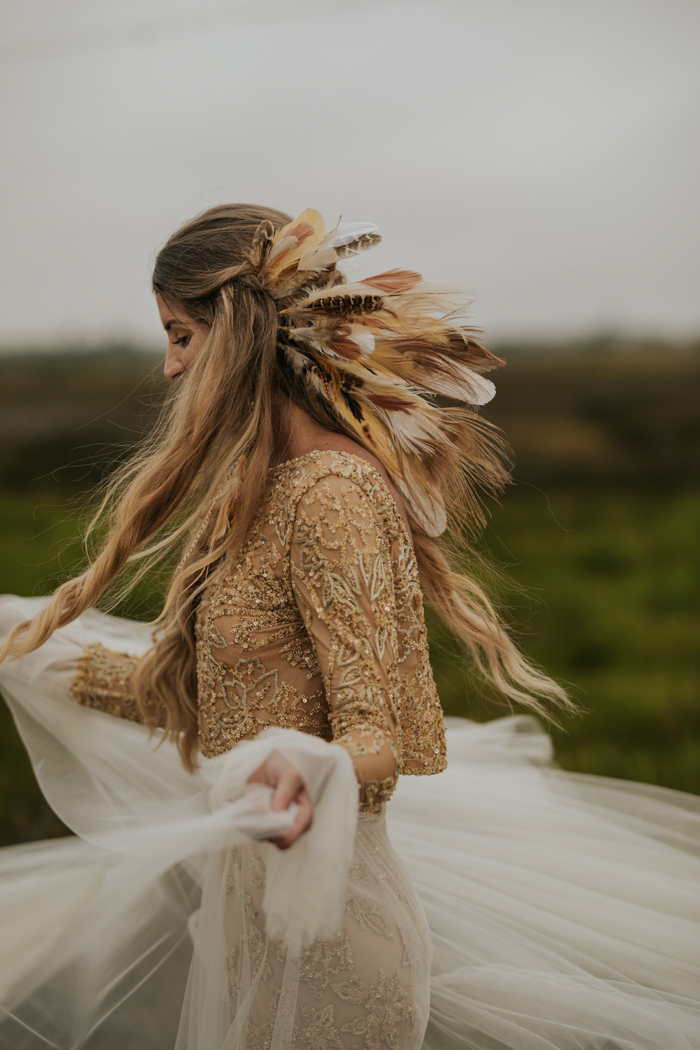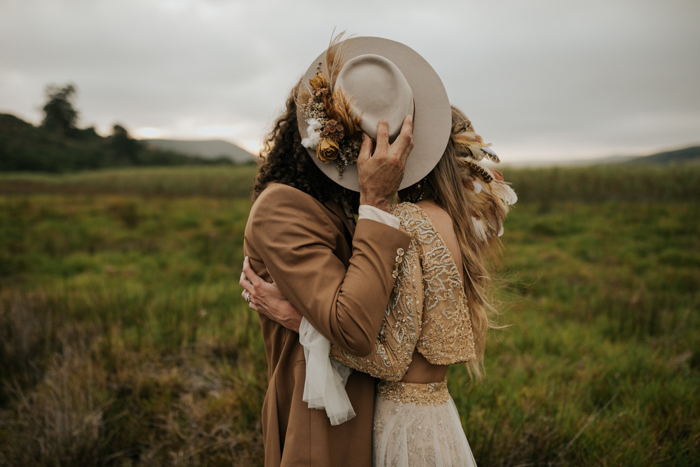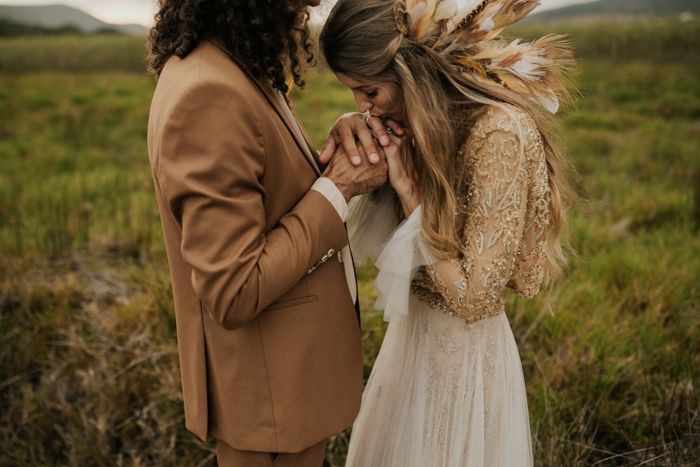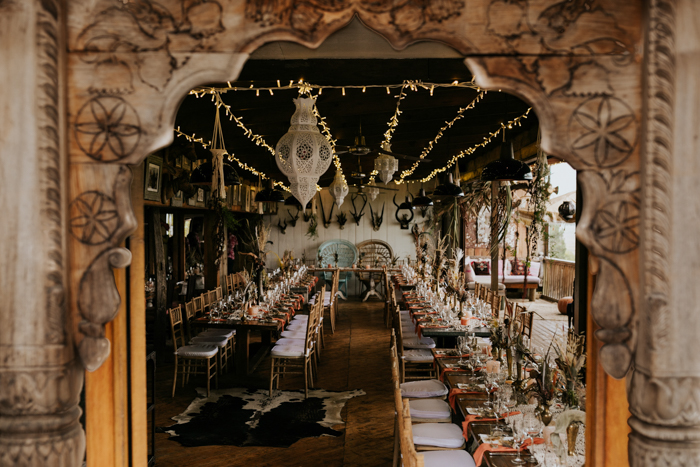 Walking into the reception is a feeling that will live with us forever. Writing this now, I still get goosebumps! The energy that our guests brought and shared with us in that short minute was incomparable. They ignited our souls and showered us in love. It was very intimate and the space we walked through allowed us to look in everyone's eyes, hear their cheers, and feel their blessings. It was like riding a magic carpet from the entrance to our table! The most beautiful moment at the end of that walk was seeing our parents, eyes flooding with joy. I am sure every couple feels this way, but our wedding day was perfect, in every way! We honestly would not have changed a thing, which makes every minute memorable.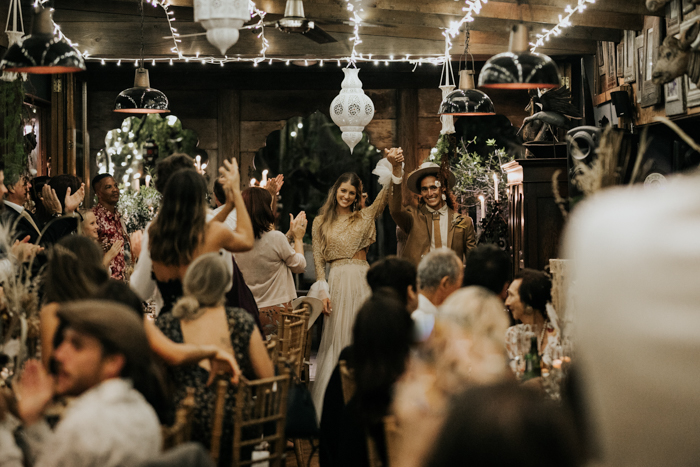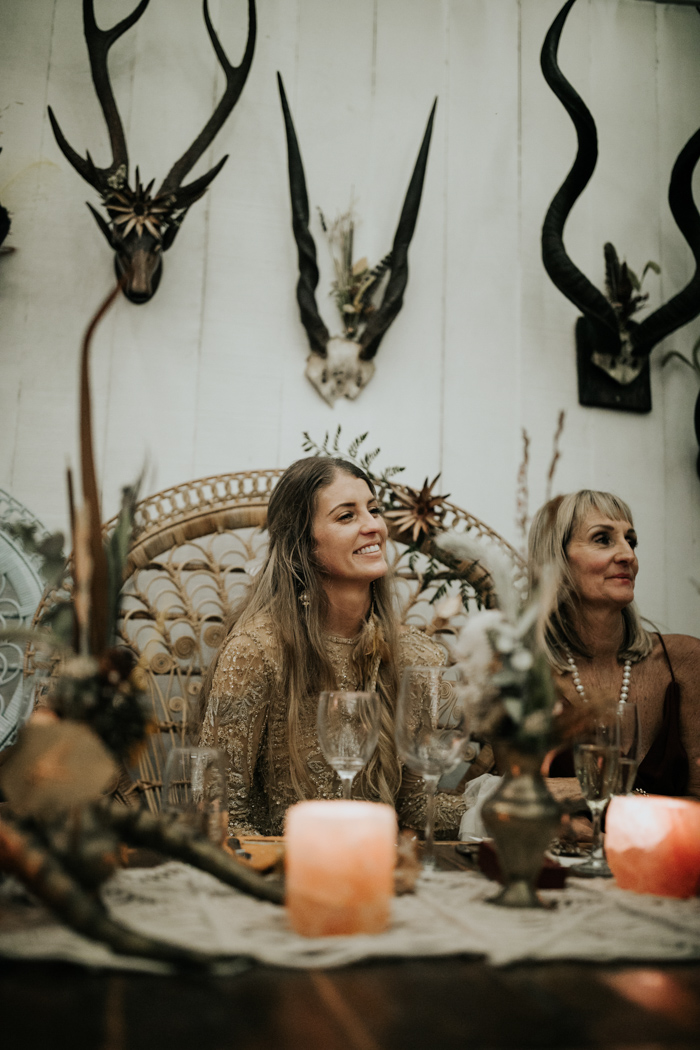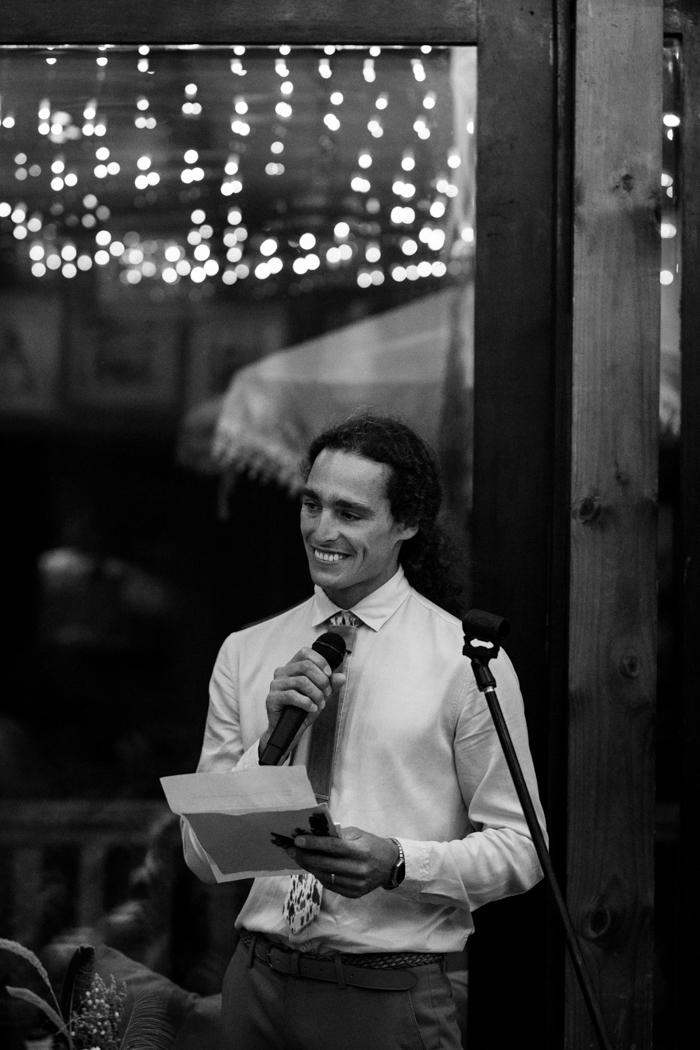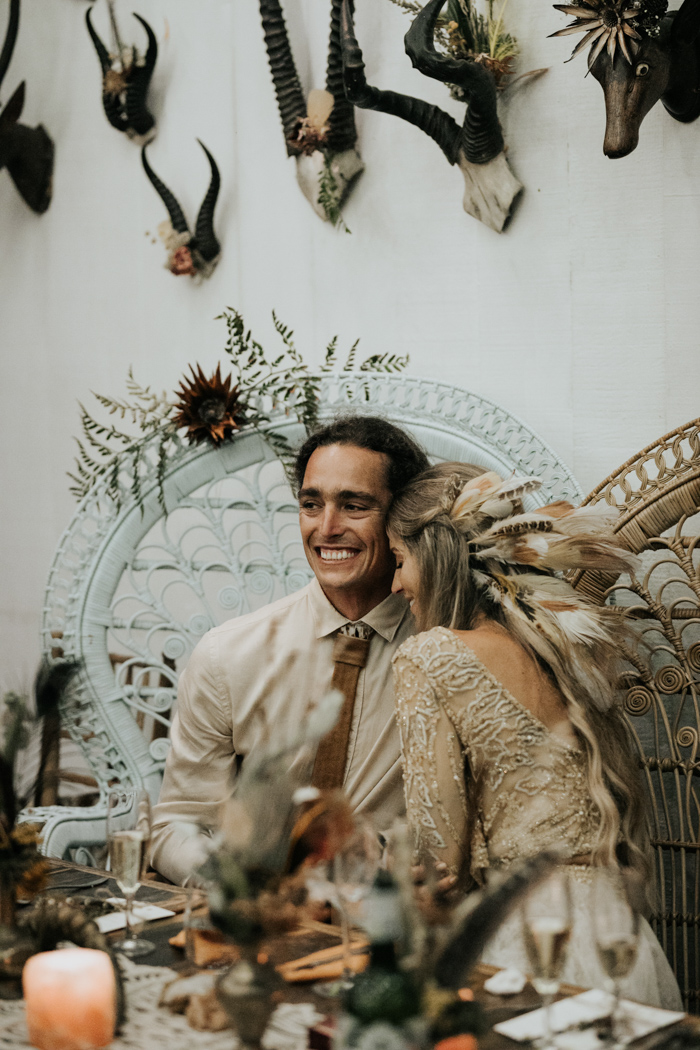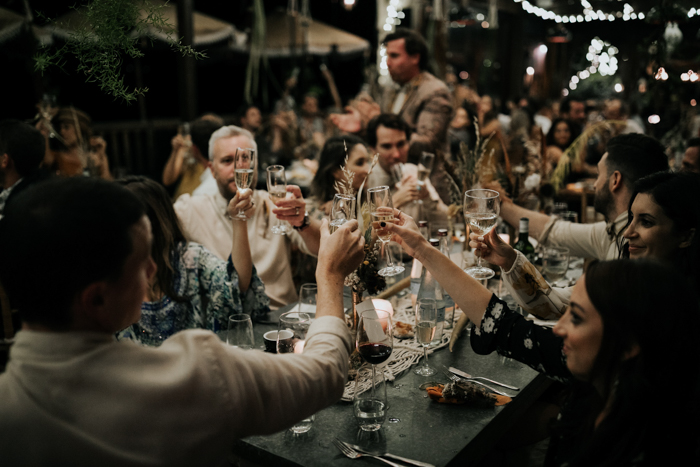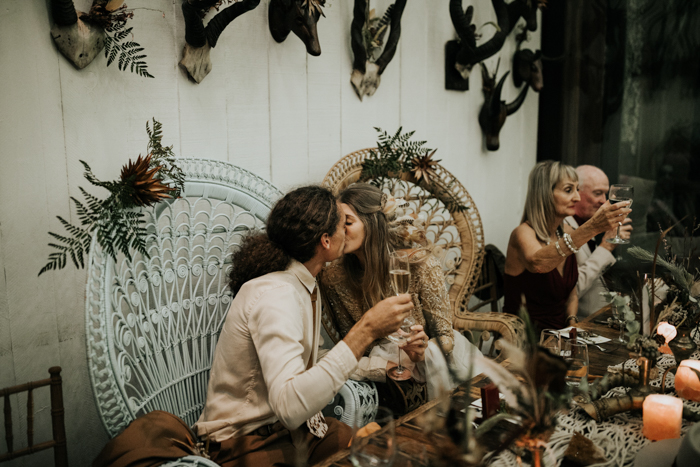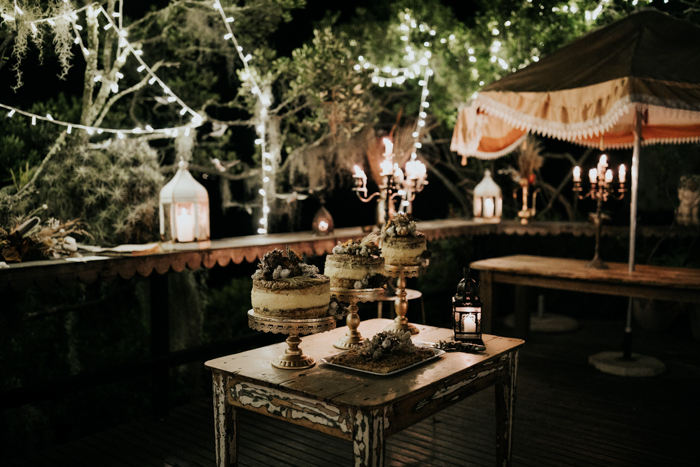 Our best advice is to take your time and breathe in every moment of the planning journey. Your day goes by in a heartbeat yet there are moments where time stands still. In those moments so many small things remind you of your planning, your energy and the love you have poured into your wedding. Your vision truly does come to life and its soul moving. Turn elements of the planning into date nights, pick a topic and discuss it over a meal or glass of wine. Make notes of everything you discuss so that you can surprise each other with small things along the way.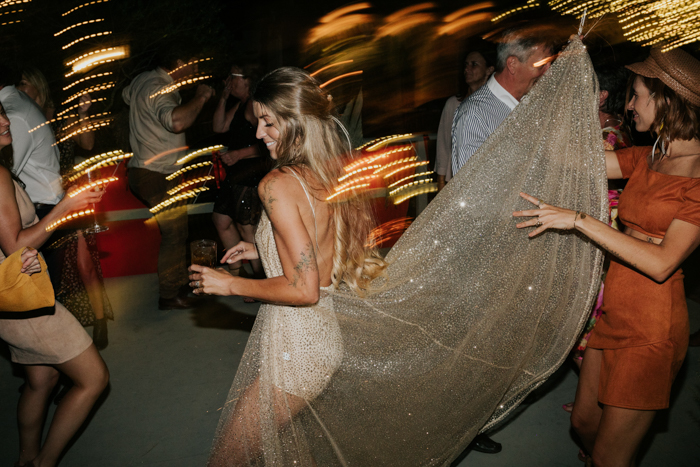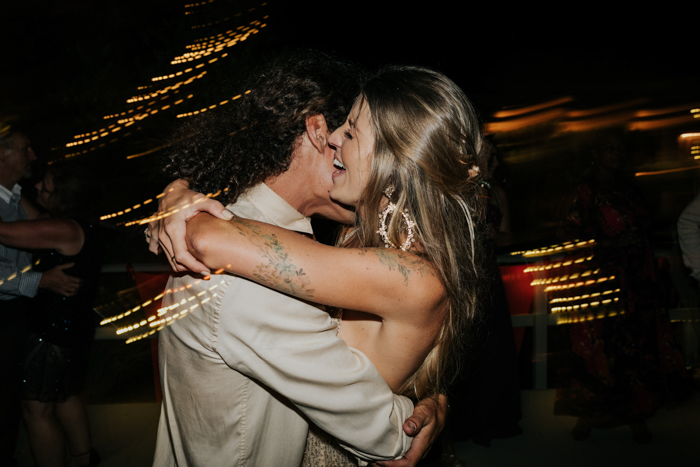 One moment we hold dear, our MOH celebrated her birthday at midnight and we surprised her with giant sparklers and a birthday cake, followed by an immense celebration on the dance floor to her favorite song. She is a woman that there is always a reason to celebrate! Our wonderful best man-officiant-MC, then asked the photographers to do a long exposure shot of her using sparklers to spell out her name – it will be a memory we hold very close to our hearts.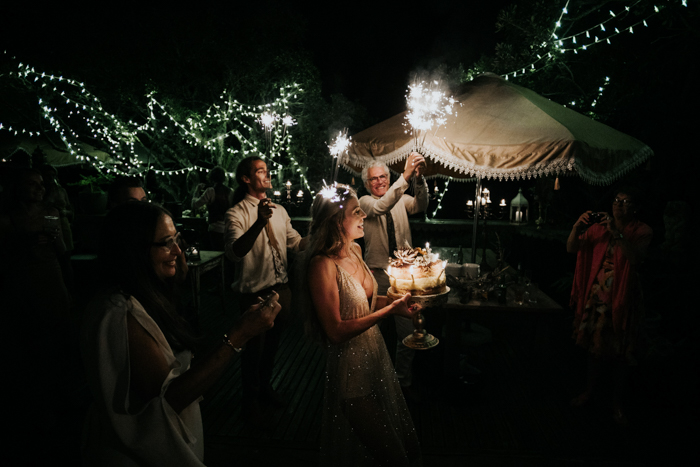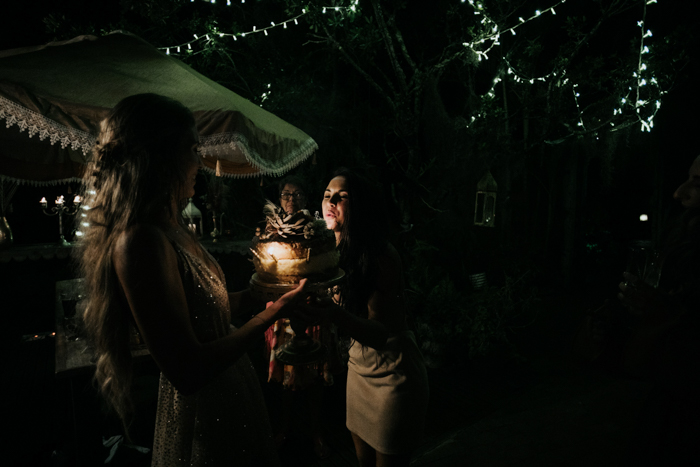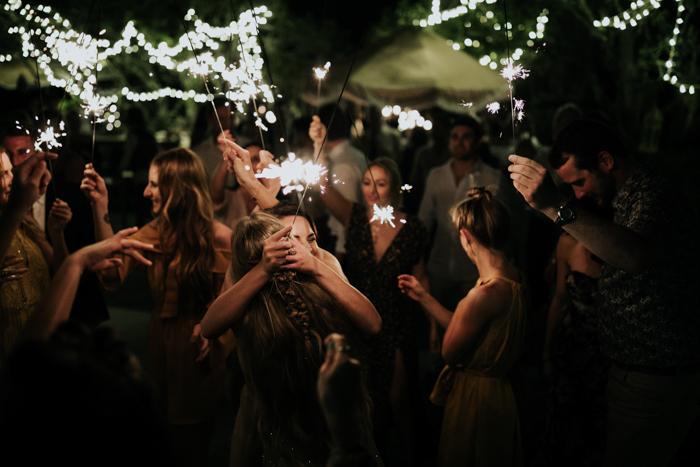 Congratulations to Ashleigh and Emmanuel, and a special thanks to Junebug member Page & Holmes Photography for sharing this wedding at Emily Moon River Lodge! For more from this talented photographer, check out Caroline and Patrick's simply elegant Cape Town Villa wedding at Maison Noir!