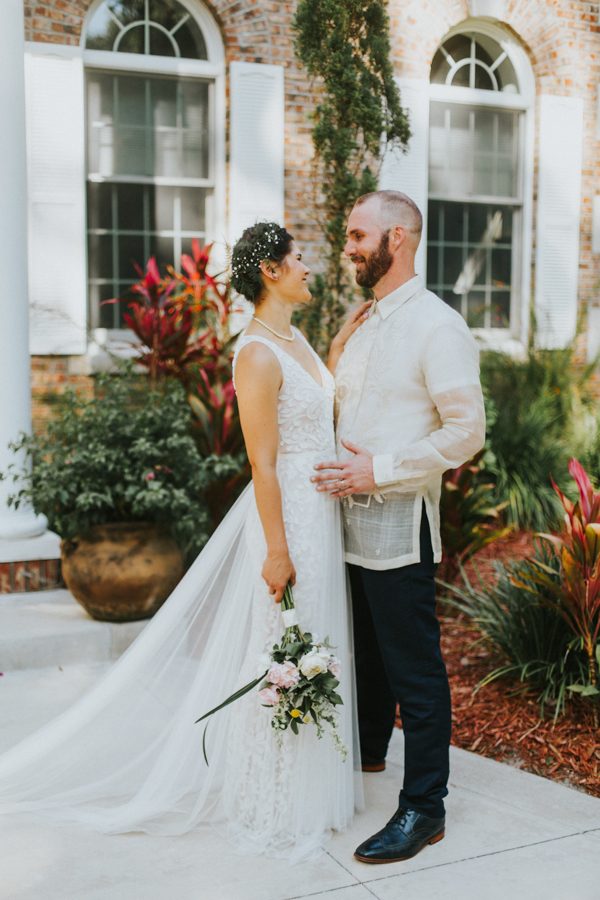 Jeannette and Bryan channeled Florida's low-key tropical vibes in their New Smyrna Beach wedding décor and the results are nothing short of magical! Deep green palm fronds and gray Spanish moss served as the backdrops for the day's design and were accented with fun pops of color. We love how the couple's day-of style reflected their family traditions in the sweetest way – Bryan wore a traditional barong made from pineapple silk to honor Jeannette's Filipino family. From fun DIY projects to killer reception tent style, photographers Marcoz & Miranda perfectly captured every detail of the couples' day!
The Couple:
Jeannette and Bryan
The Wedding:
Private Residence, New Smyrna Beach, Florida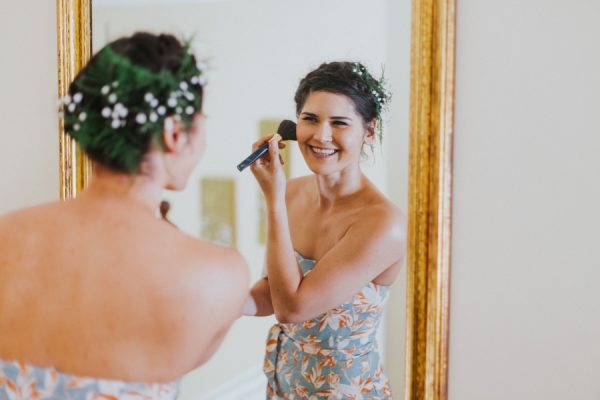 The most important thing was that our wedding was authentic to us as a couple and celebrated not only our relationship, but our families and friends. We wanted to incorporate all of the things we love about each other and in life, and we wanted a damn good dance party.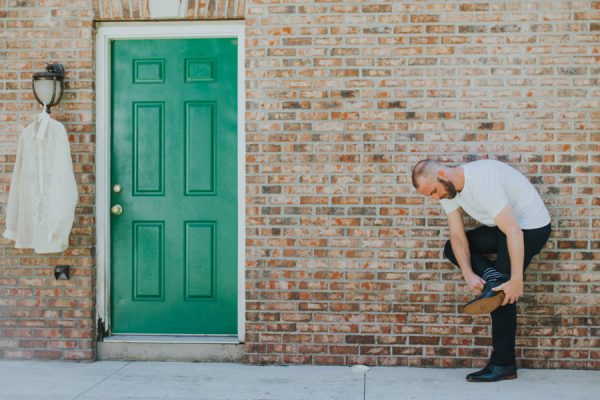 I loved my dress, which included an intricately beaded sheath dress and a very sheer tulle overlay skirt. It was formal for the ceremony and perfectly converted into a dress I could tear up the dance floor with.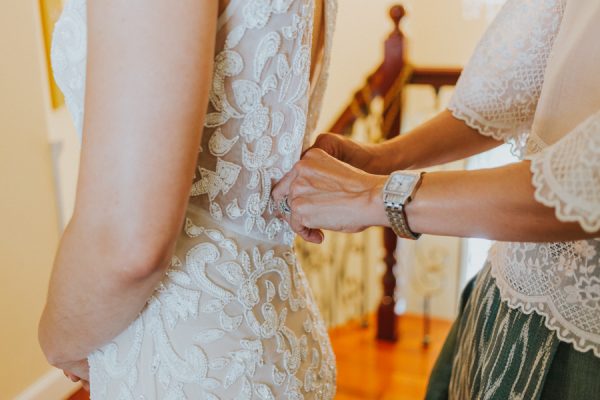 We knew we wanted the wedding on a holiday weekend because many of our guests were from out of town, so we wanted them to be able to really have the time to relax and celebrate. New Smyrna Beach is this small, cute beach town on the Atlantic coast of Florida and so people showed up early, swam, tanned, drank and relaxed in the sun, which was the perfect lead up to our party.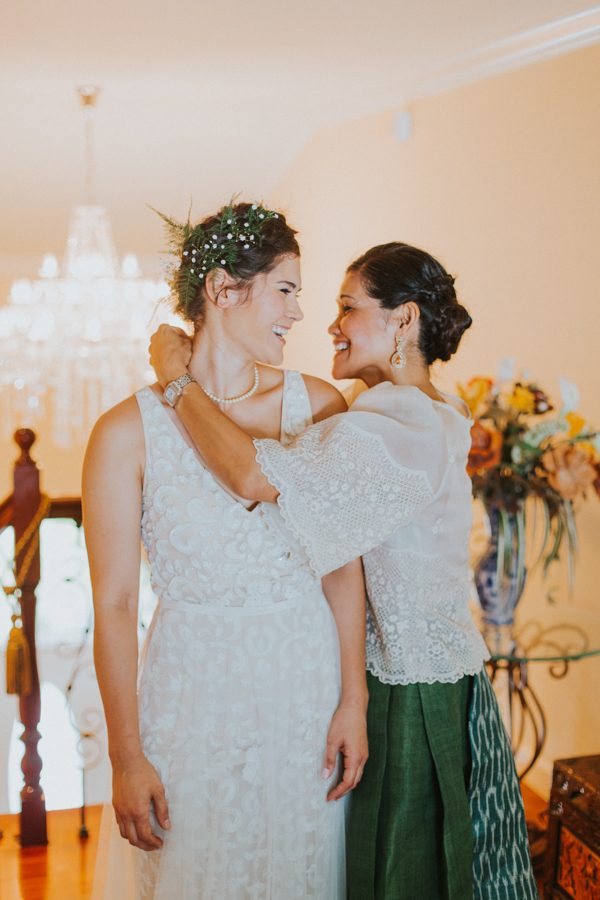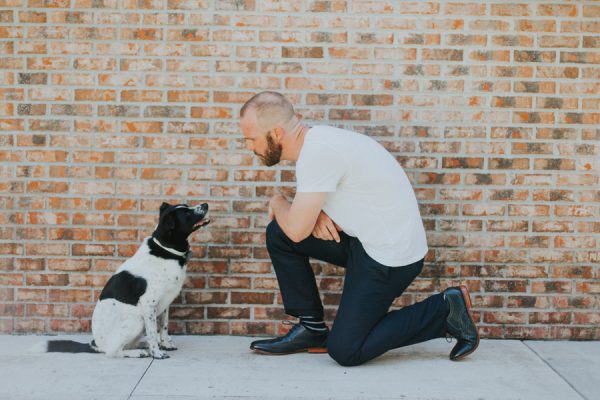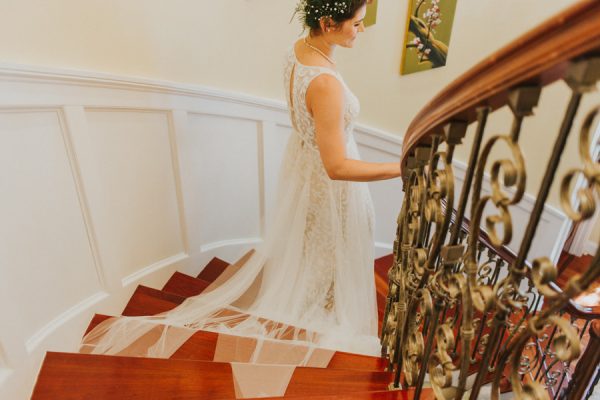 The wedding arch was hand crafted by my father from trees that he cut down himself. He hand cut the wood planks, dried and sanded them. And we worked together to build the arch. It was such a beautiful personal touch that now is a permanent reminder of a wonderful day.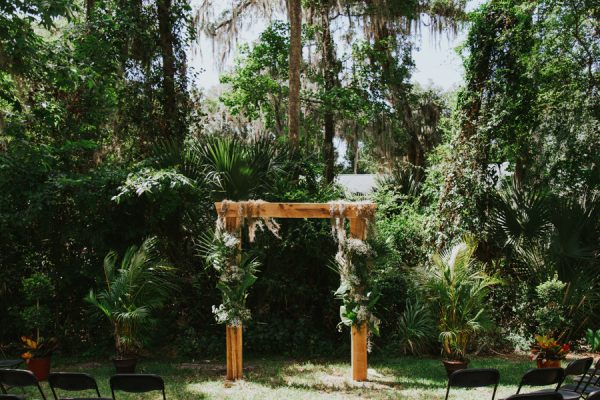 Processional: Explosions in the Sky – Your Hand In Mine
First Dance: Crosby Stills and Nash – Our House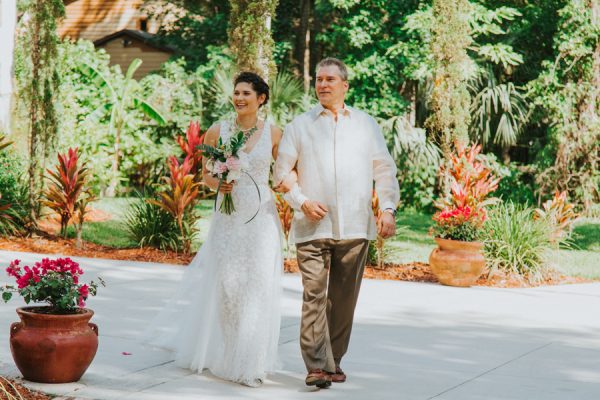 We knew that we wanted someone who knew us to marry us, so we enlisted our friend Walter to perform the ceremony. He added personal anecdotes and touches that reflected us as a couple. We gave Walter some guidance on how we thought the ceremony should flow, but ultimately gave him control over it so that it was a surprise to us.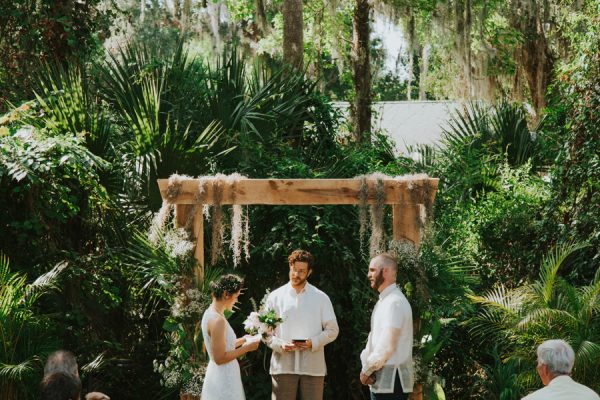 One of the highlights of ceremony was the reading selected by Jeannette's younger sister Jessa. It was so beautiful and had everyone in tears. "Love is a temporary madness; it erupts like volcanoes and then subsides. And when it subsides you have to make a decision. You have to work out whether your roots have so entwined together that it is inconceivable that you should ever part. Because this is what love is. Love is not breathlessness, it is not excitement, it is not the promulgation of eternal passion. That is just being in love, which any fool can do. Love itself is what is left over when being in love has burned away, and this is both an art and a fortunate accident. Those that truly love have roots that grow towards each other underground, and when all the pretty blossoms have fallen from their branches, they find that they are one tree and not two." – Louis de Bernières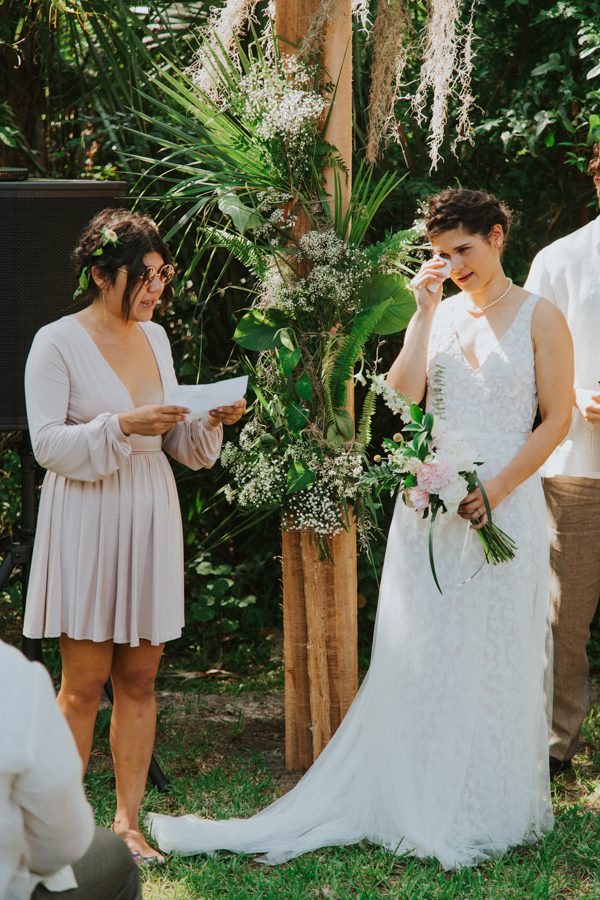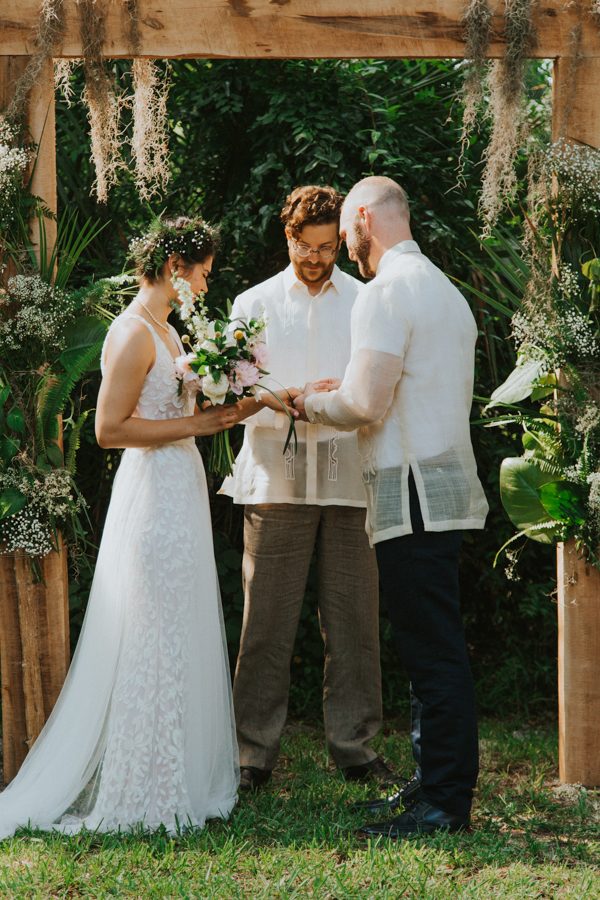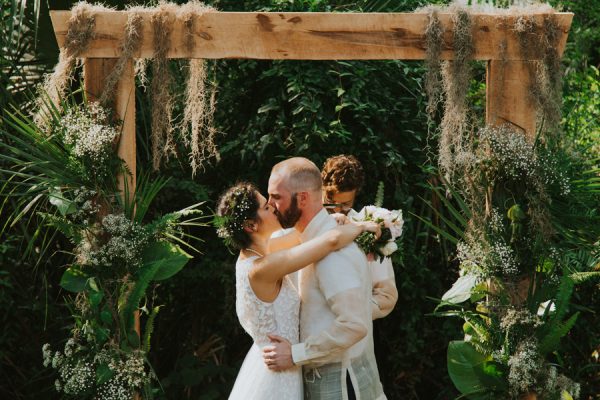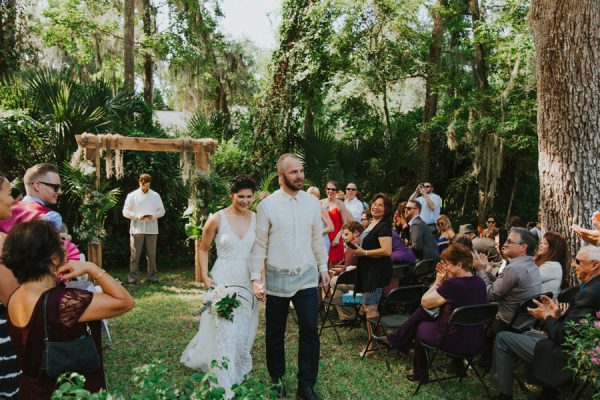 We didn't so much choose a wedding vibe as it chose us. We ended up selecting the things that we loved and it all came together in this wonderful way. Florida is this fascinating mix of relaxed, low speed, but also with an intense amount of wilderness and danger. We wanted to capture that feeling in our wedding by sourcing a lot of the greenery and decoration from woods around our venue.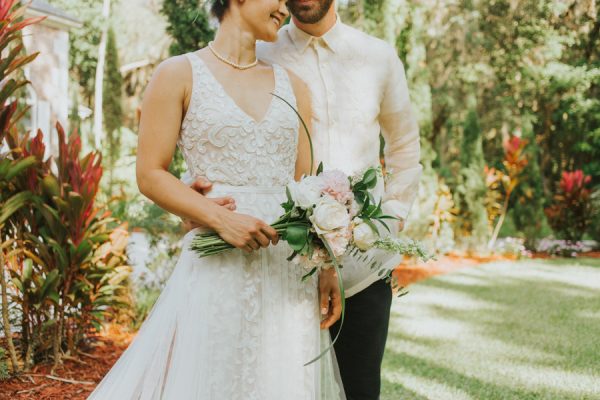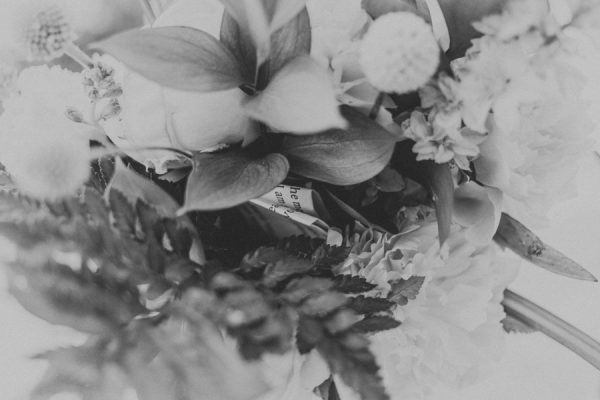 Bryan's outfit in particular was very special. We wanted to pay respects to Jeannette's mom's culture so he wore a traditional Filipino barong. It is a dress shirt in the Philippines that is hand embroidered and made out of pineapple silk.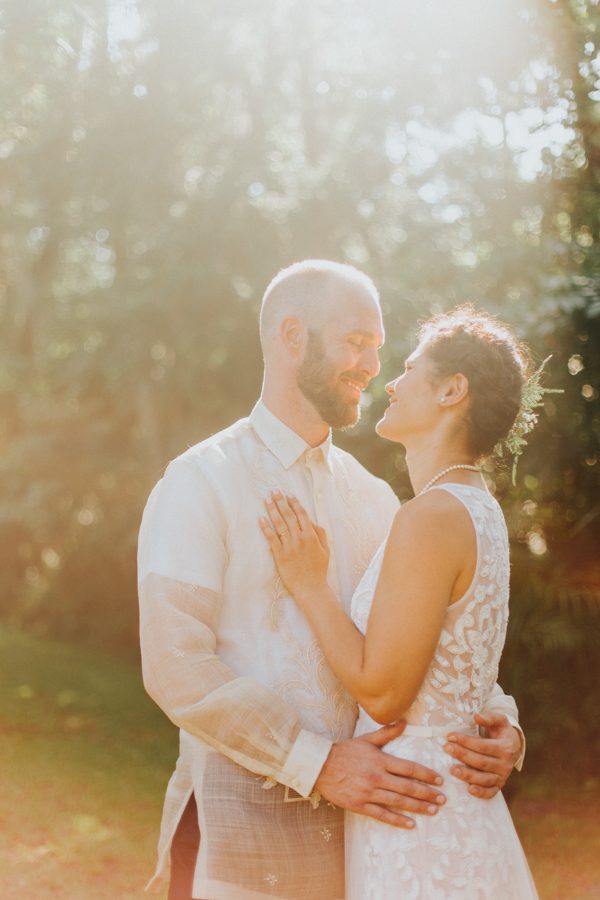 Don't be afraid to go the nontraditional route! We had donuts, our caterer was a food truck and a friend married us. Although we got some push back from our families and some people were skeptical of everything. When we shared our plans, we didn't try to defend them. We just thanked people for their suggestions and did things our way anyway. Because I did all of the planning, Bryan was really my rock. I would recommend communicating very openly about the process with your partner so that they are able to fully support you as you go through it together!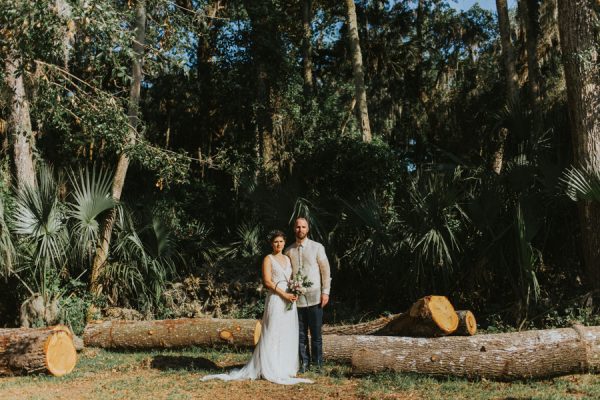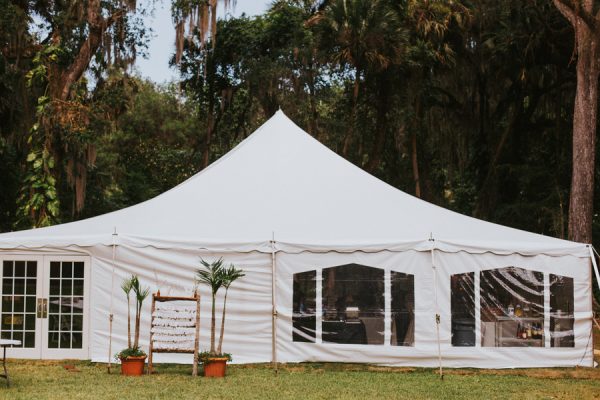 Our wedding colors were ivory, grey and a deep green. The grey and green especially reminded us of the Florida wilderness — grey for the Spanish moss that adorns the trees, deep greens for the palm fronds and grass. They were also great colors for accenting and were easy to add pops of any color with so we would accent them with yellows, blues, oranges, and pinks!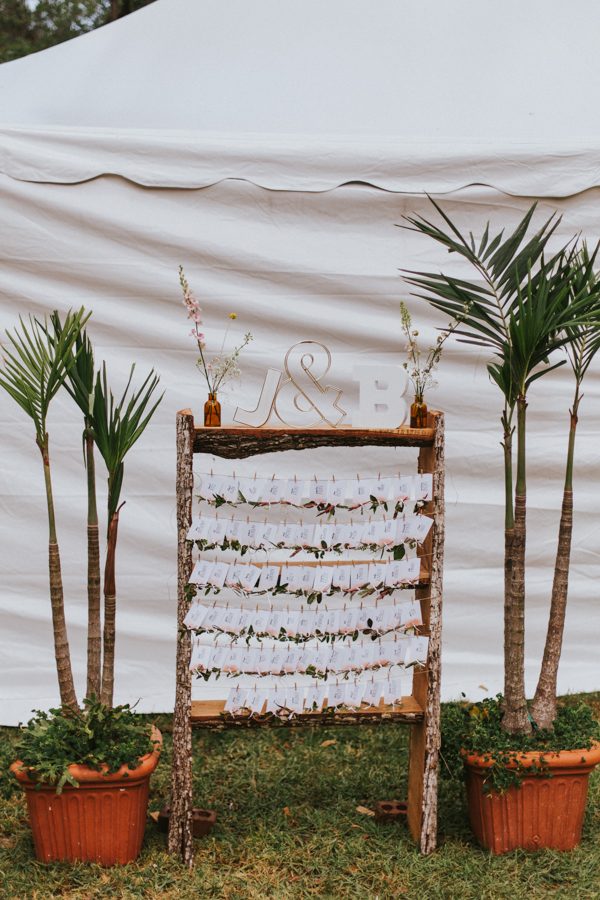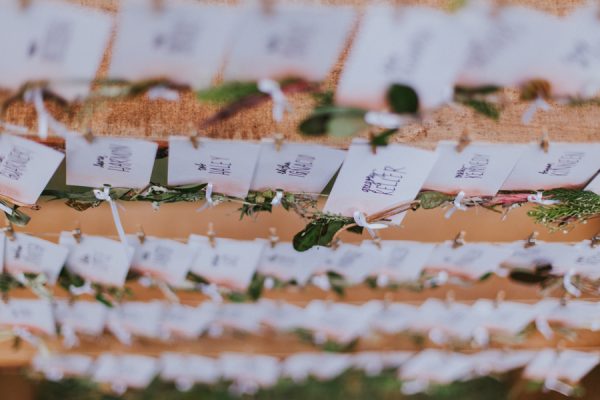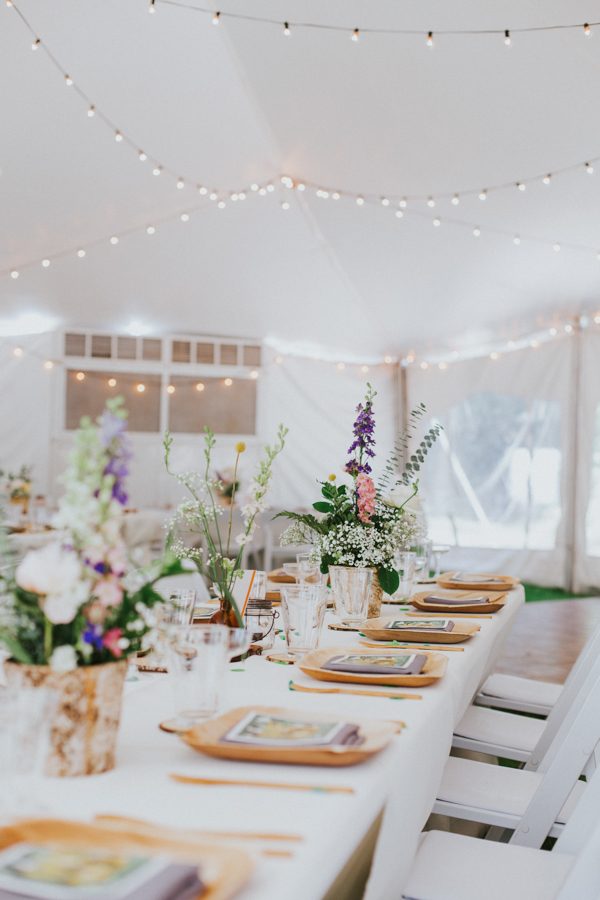 The centerpieces for each table were done by my sisters and their boyfriends over many drinks. I ordered all of the flowers in bulk from FiftyFlowers and set them all out for people to work with. There was no set vision for how each piece should look because I wanted them to make something that they thought was beautiful. It was so much fun to see what people put together and in the end everything came out great!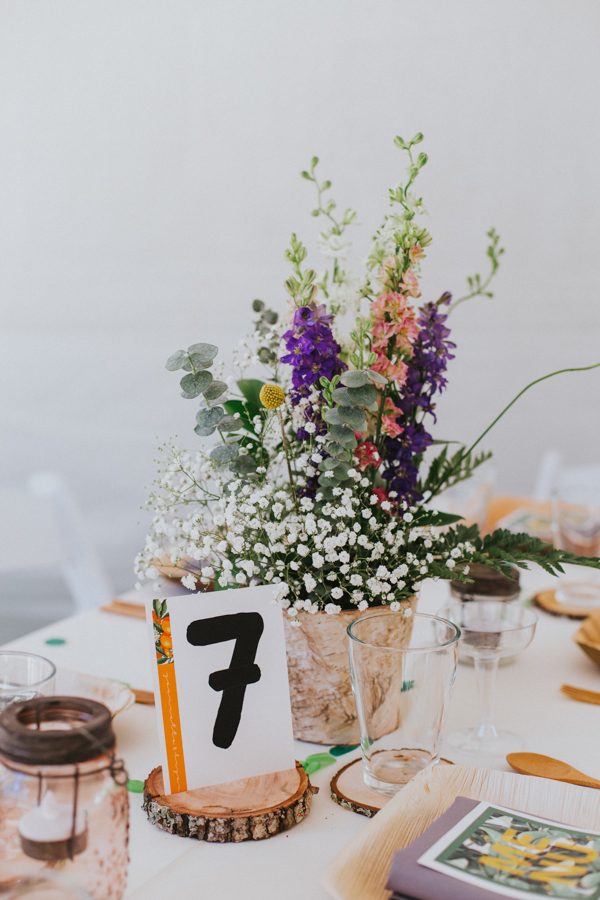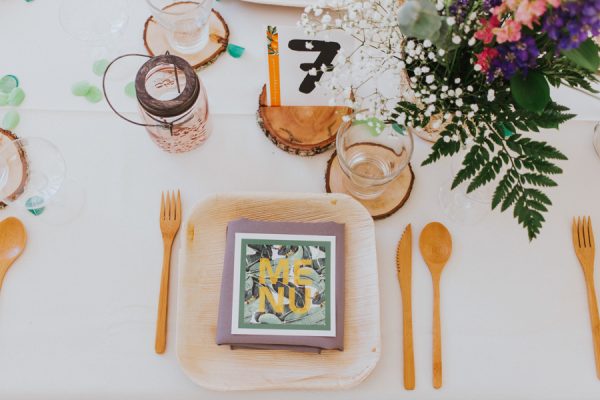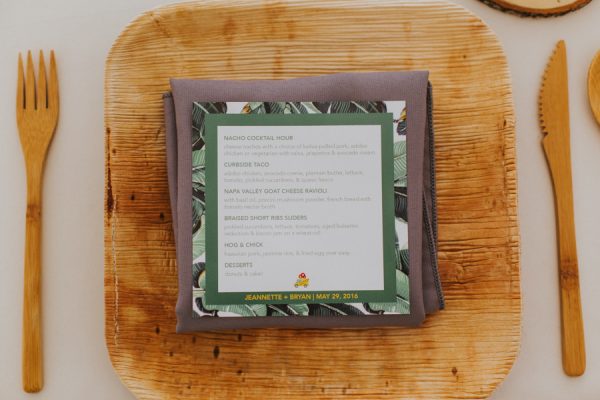 Although this is very practical, but we also wanted to stay on budget, so we got creative. We had an amazing food truck to cater, we hired local friends to man the bar, and we enlisted our family members to help DIY. We negotiated and price shopped with vendors on everything so that in the end we could spend money on the things we though were most important.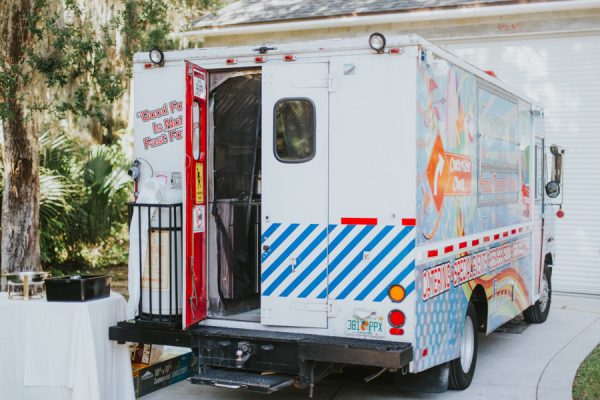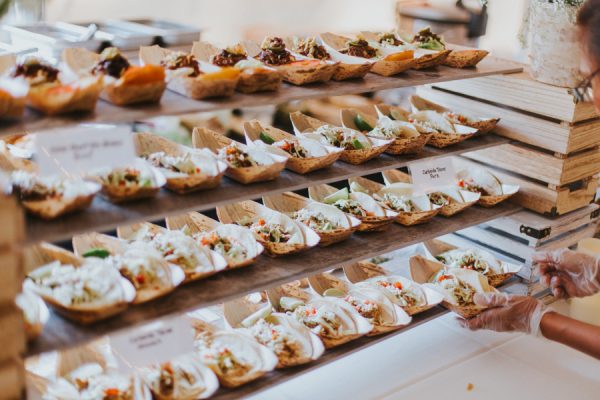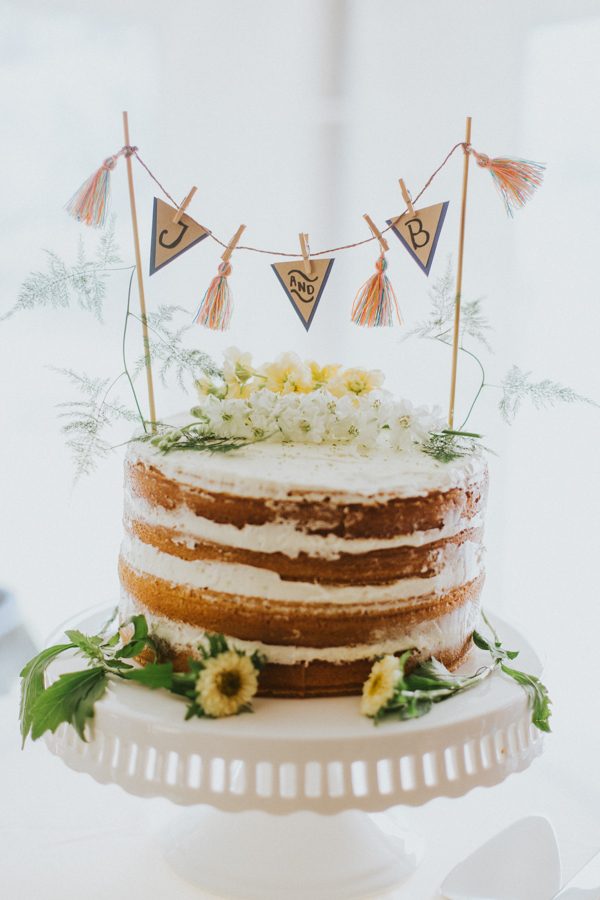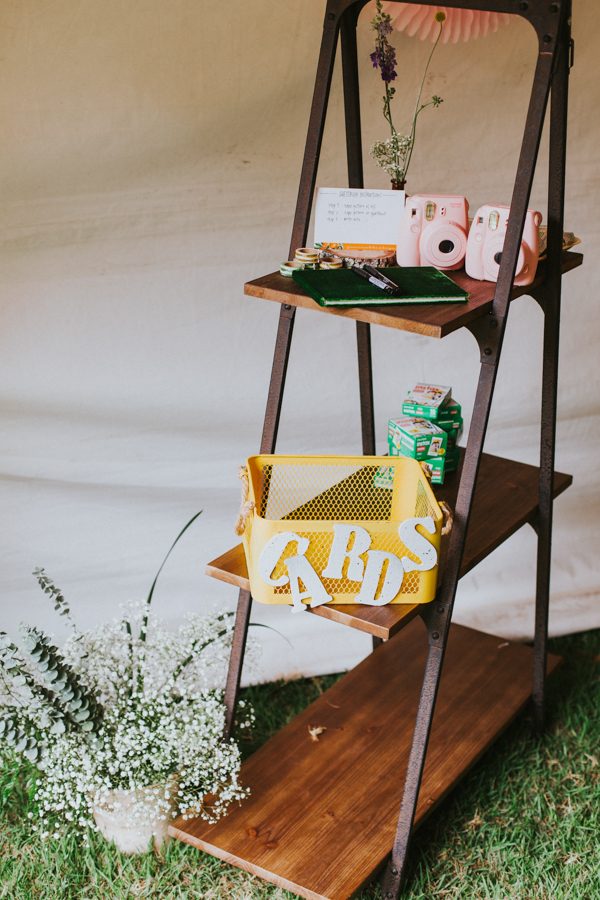 One of the best moments was after all was said and done and we were laying on the hotel bed catching up. It seemed like the whole day passed in such a blur that we didn't get a lot of time to check in with each other, so we laid down, held hands, shared stories and laughed.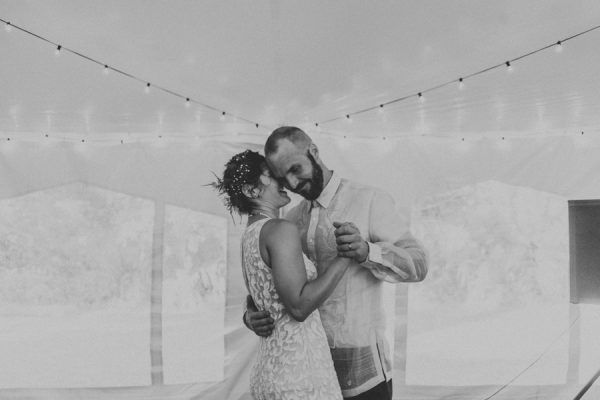 Congratulations to Jeannette and Bryan, and a huge thanks to Marcoz & Miranda for sharing this gorgeous wedding with us! Love this New Smyrna Beach wedding's tropical vibes? Then you've got to see this tropical Bali wedding at Bambu Indah!