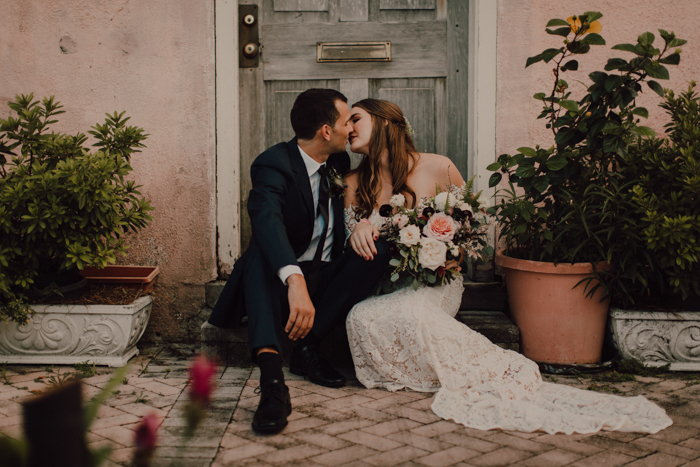 When Madeline and Sam's Race & Religious wedding made us cry even before we reached the ceremony photos, we knew this was going to be a wedding we'd never forget! Honoring the fact that Sam had sold all his guitars to move from New Zealand to the United States to start their life together, Madeline surprised him with a new one during their "first look" — and Cody & Allison Photography were right there to capture every ounce of emotion. After all the happy tears, it was off to Immaculate Conception Jesuit Church to say, "I do," and then party New Orleans style at the iconic Race & Religious venue! The bride's talented sister/MOH, who works for Mint Julep Productions, helped the couple bring relaxed elegance and a chic, vintage feel to their courtyard reception. The result was nothing short of magical and perfectly suited to the fun-loving and heartwarming vibes of this extra special day!
The Couple:
Madeline and Sam
The Wedding:
Immaculate Conception Jesuit Church and Race & Religious, New Orleans, Louisiana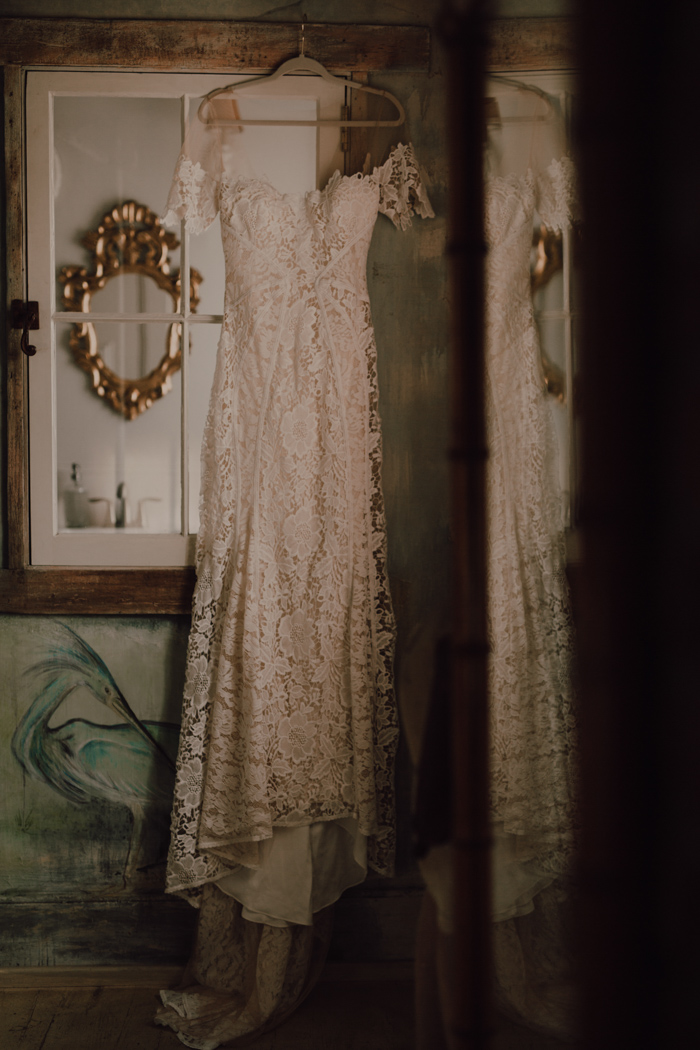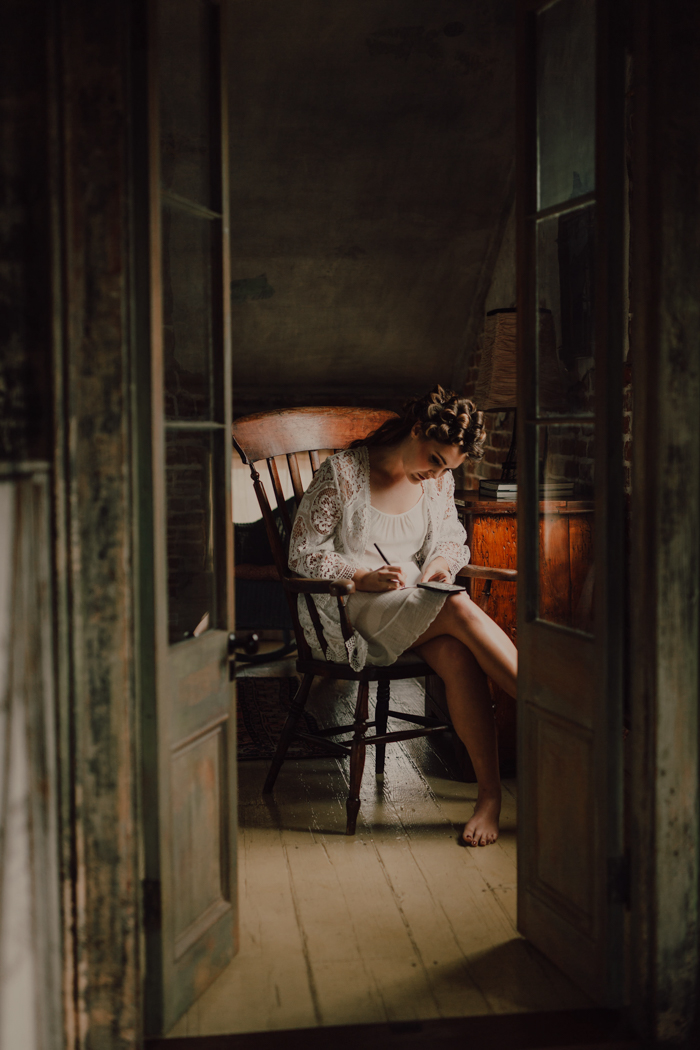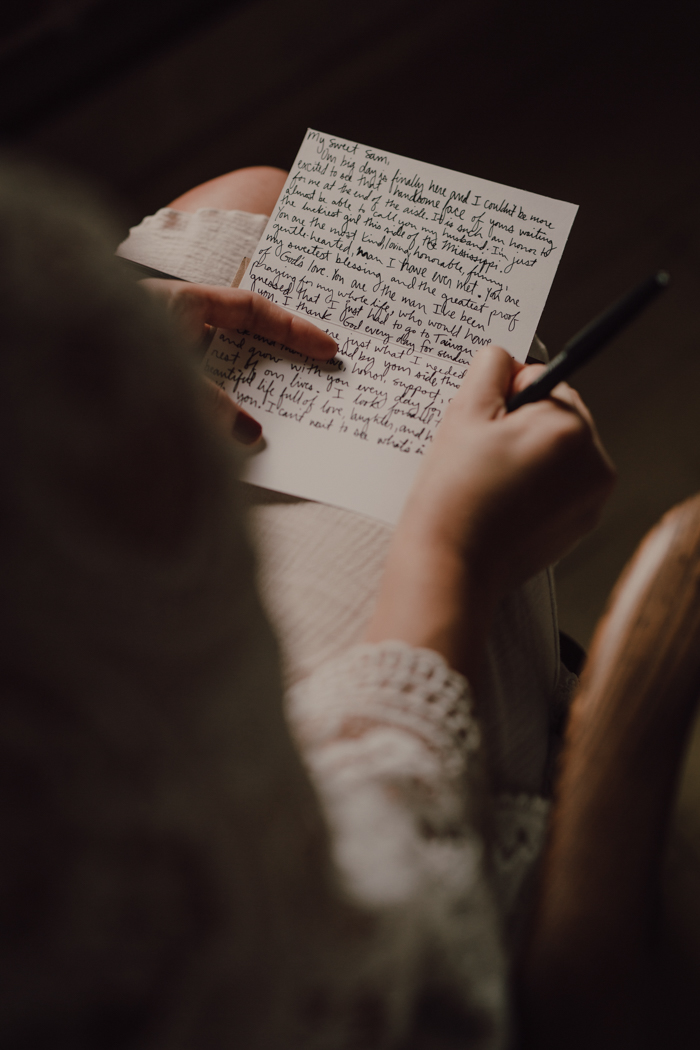 We both wanted our wedding day to be as unique, special, and loving as our relationship is. Sam and I met while teaching abroad in Taiwan. He is from New Zealand, and I'm from New Orleans. We wanted our wedding to be a beautiful blend of our cultures and traditions. It was very important to us that our big day was both relaxing and incredibly fun.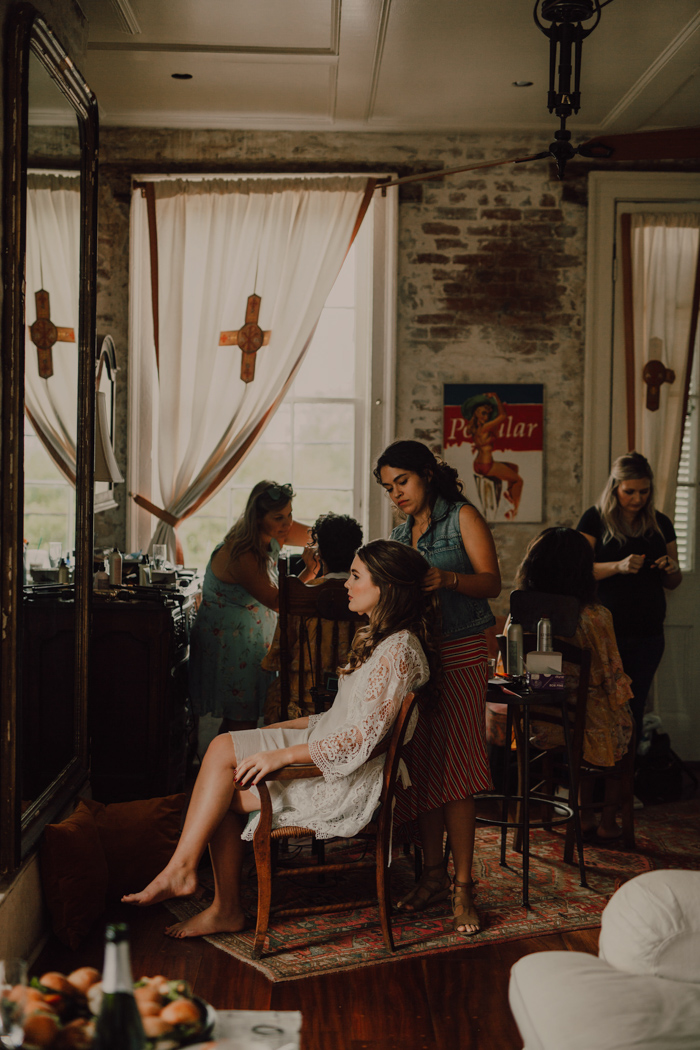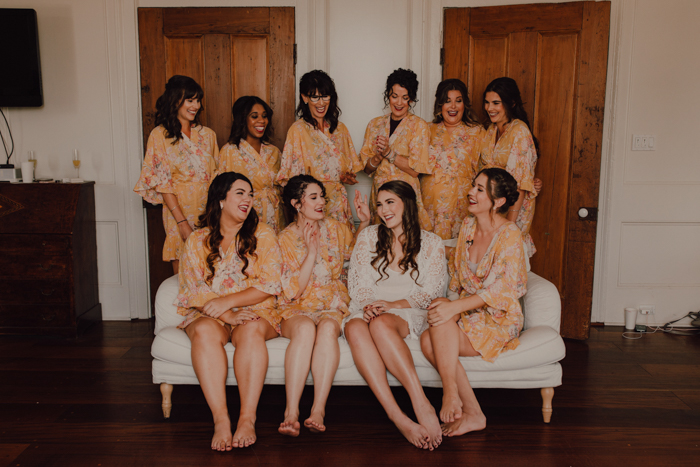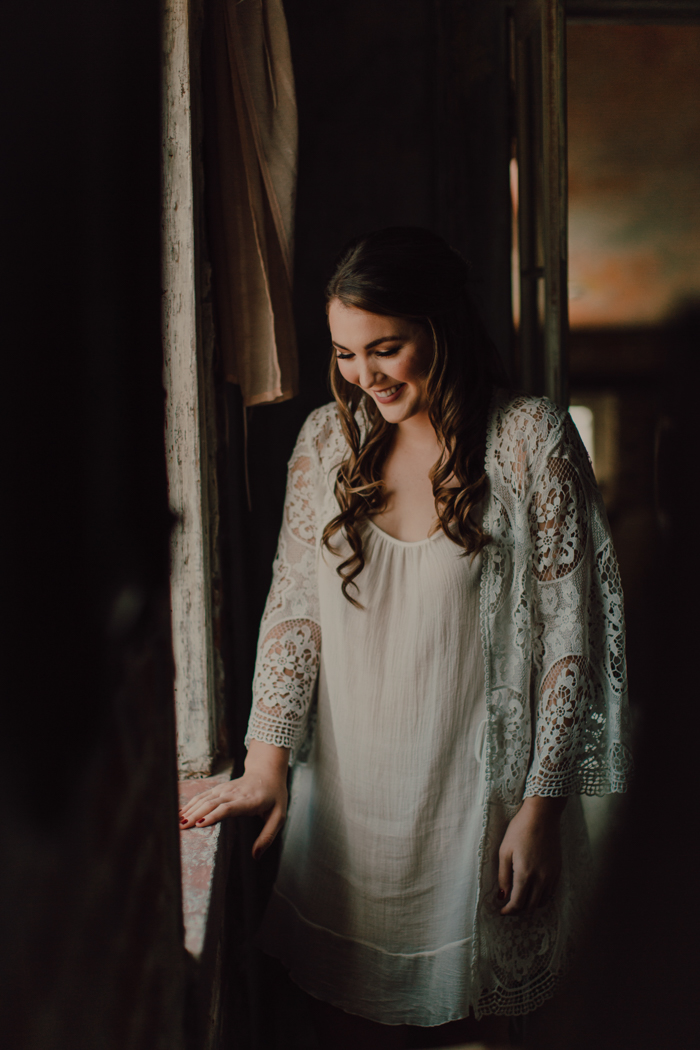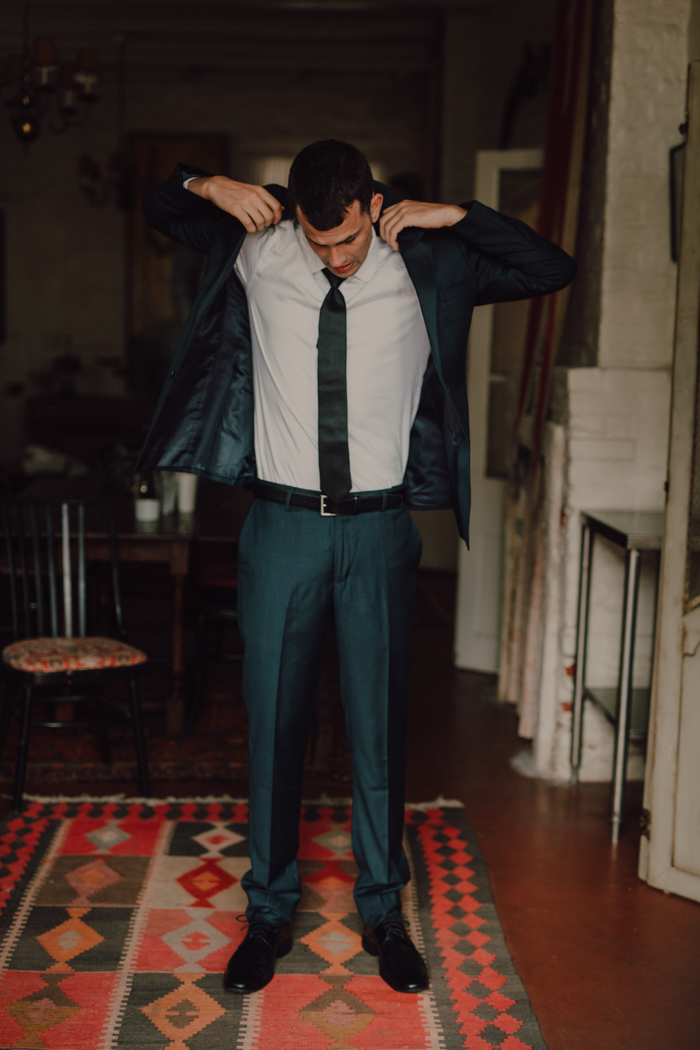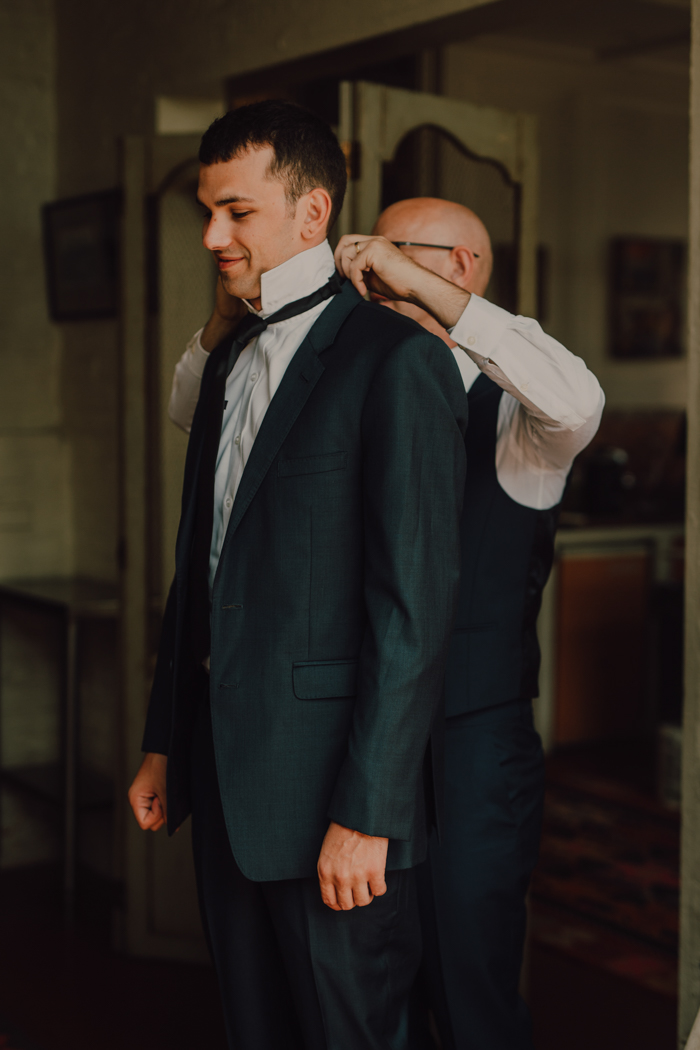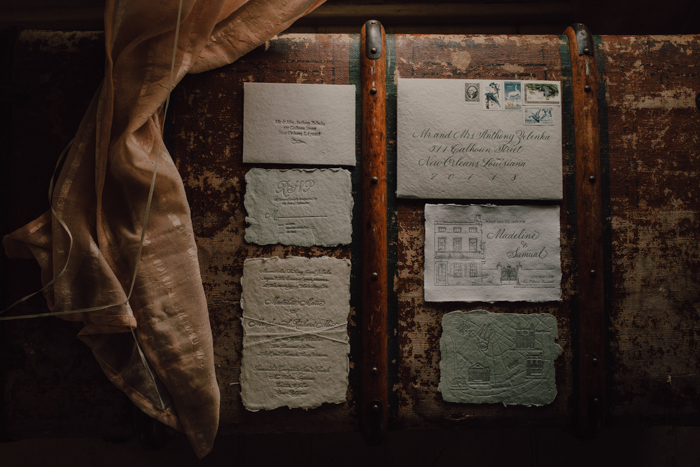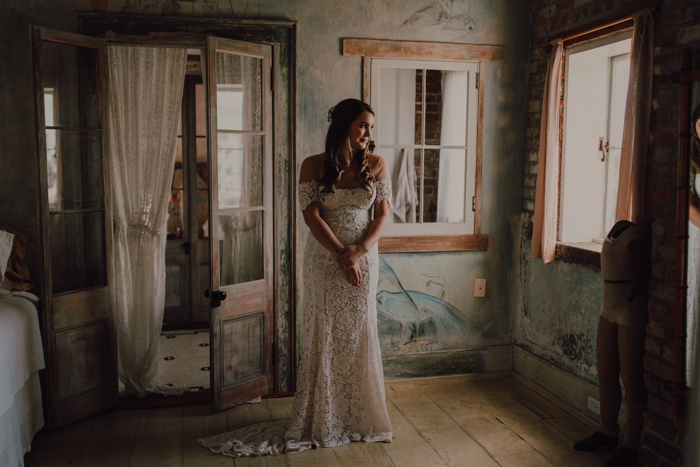 I surprised Sam with a new guitar! We met before the ceremony to exchange handwritten letters to each other. At the end of my letter to Sam, it instructed him to look under the bed, where the new guitar was hiding. When Sam moved to America from New Zealand, he had to sell all of his guitars and worldly possessions to be able to move and start our new life together in New Orleans. Music is very important to Sam, so it was important for me to be able to show him my appreciation for all of his sacrifices for our relationship. I love listening to Sam play and sing, so it was a gift for me, too!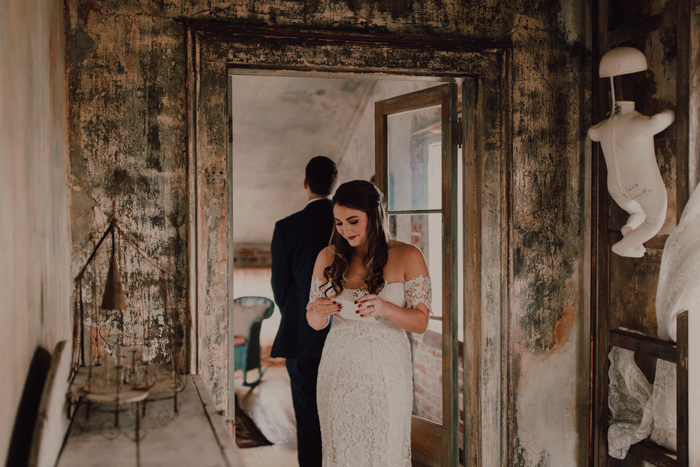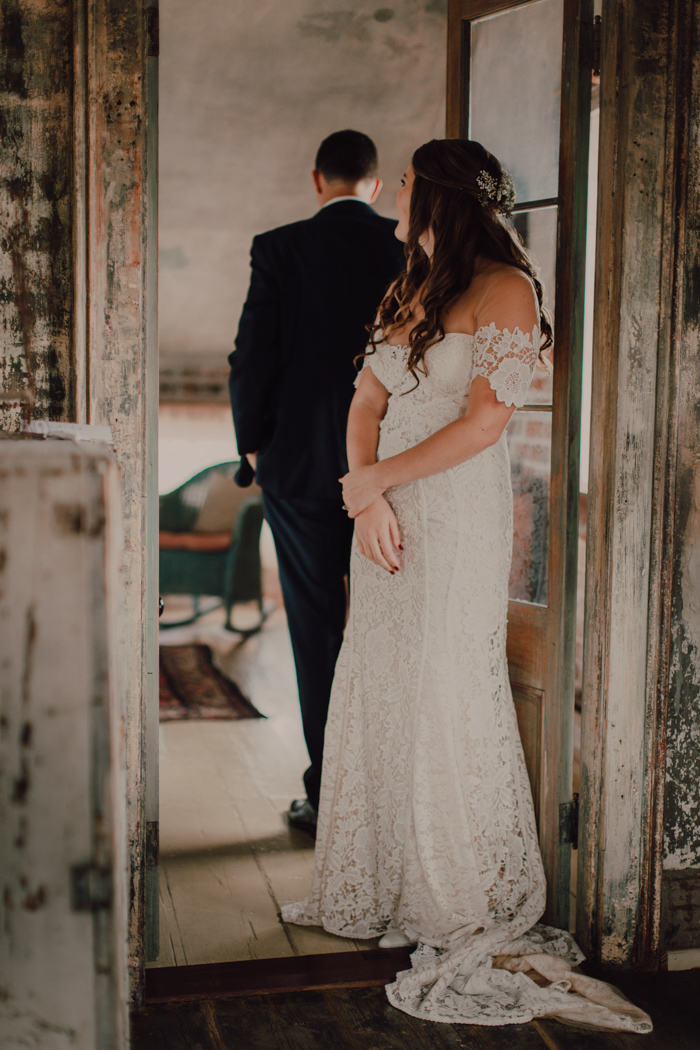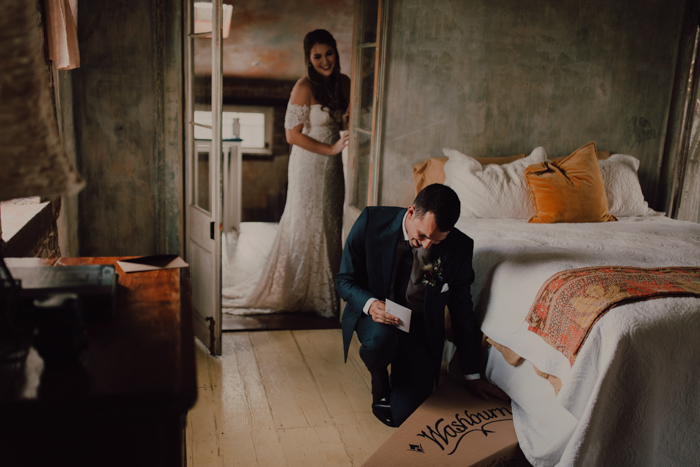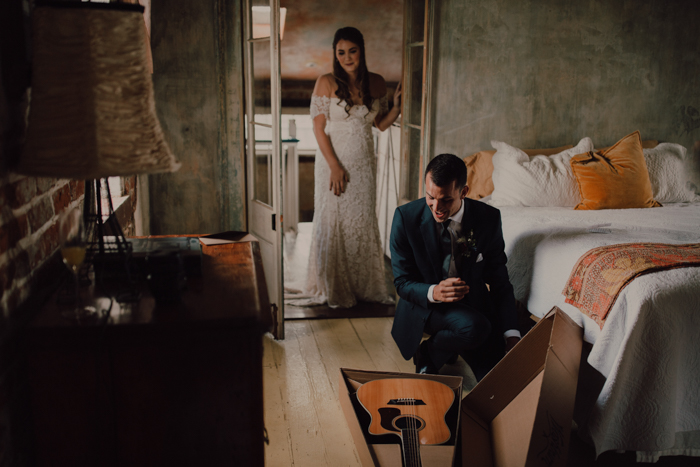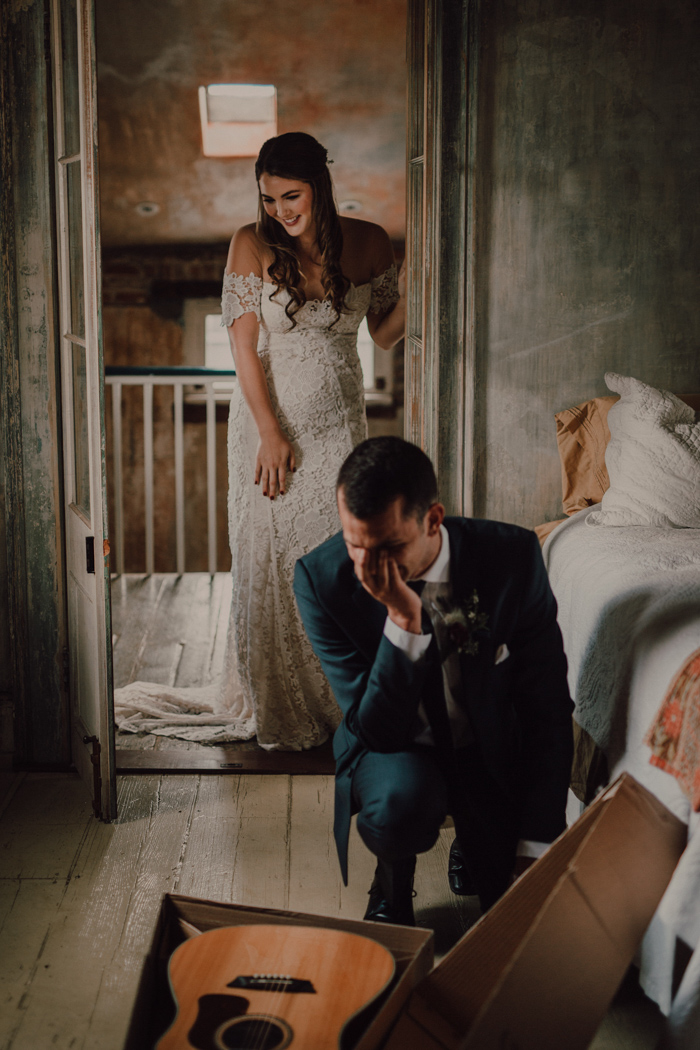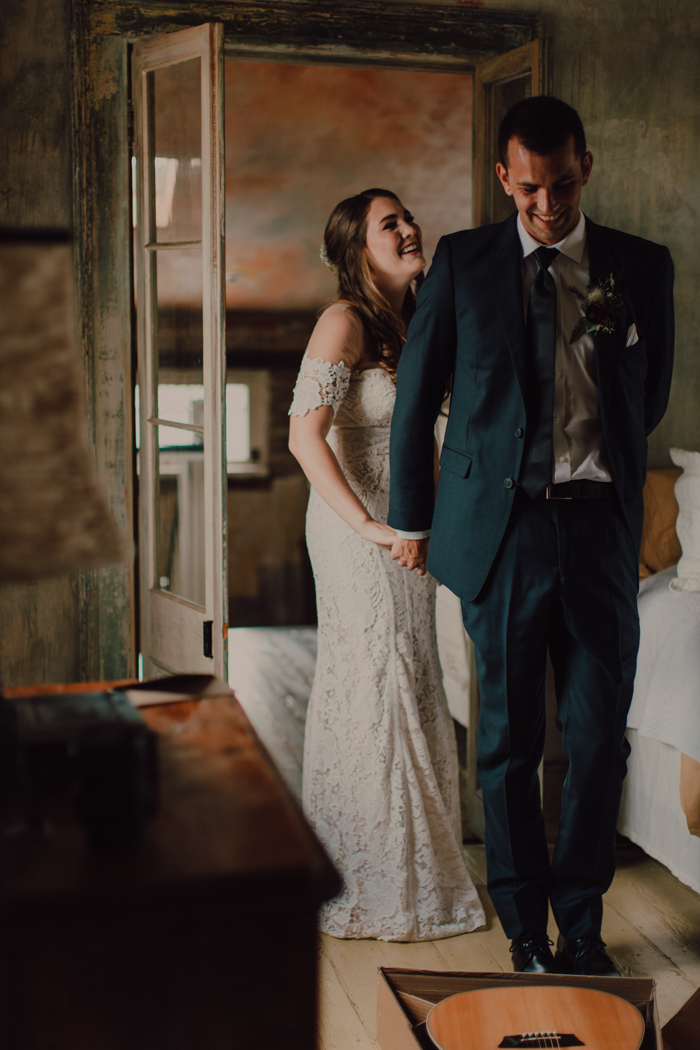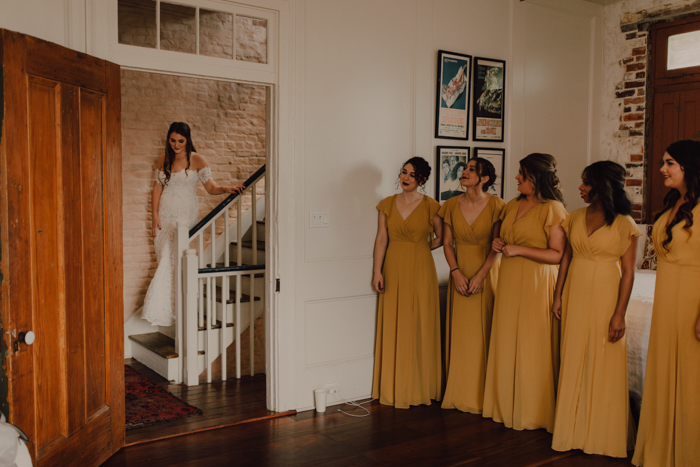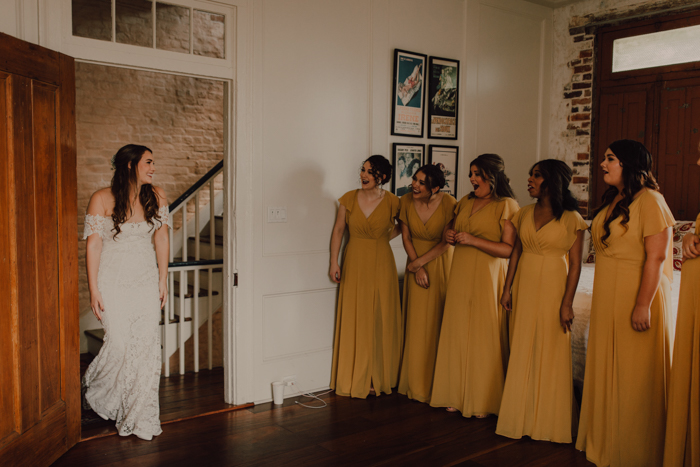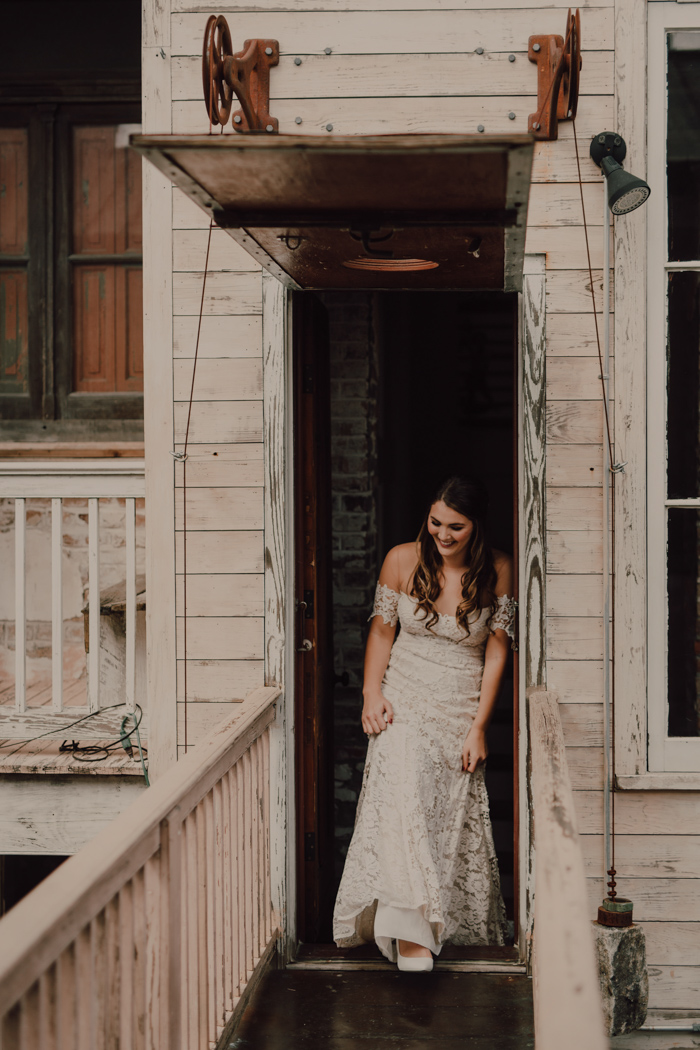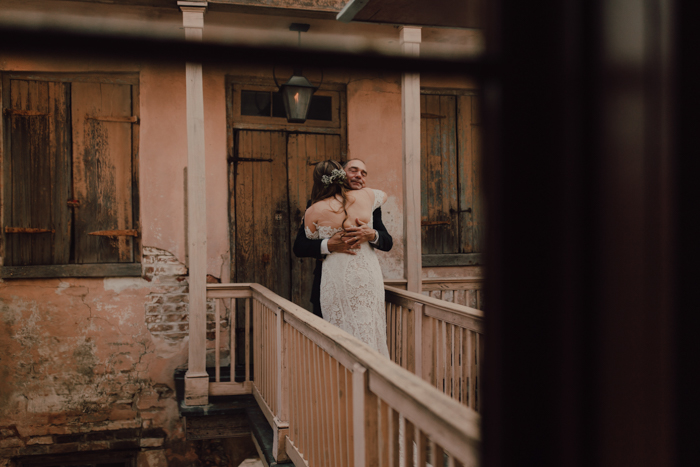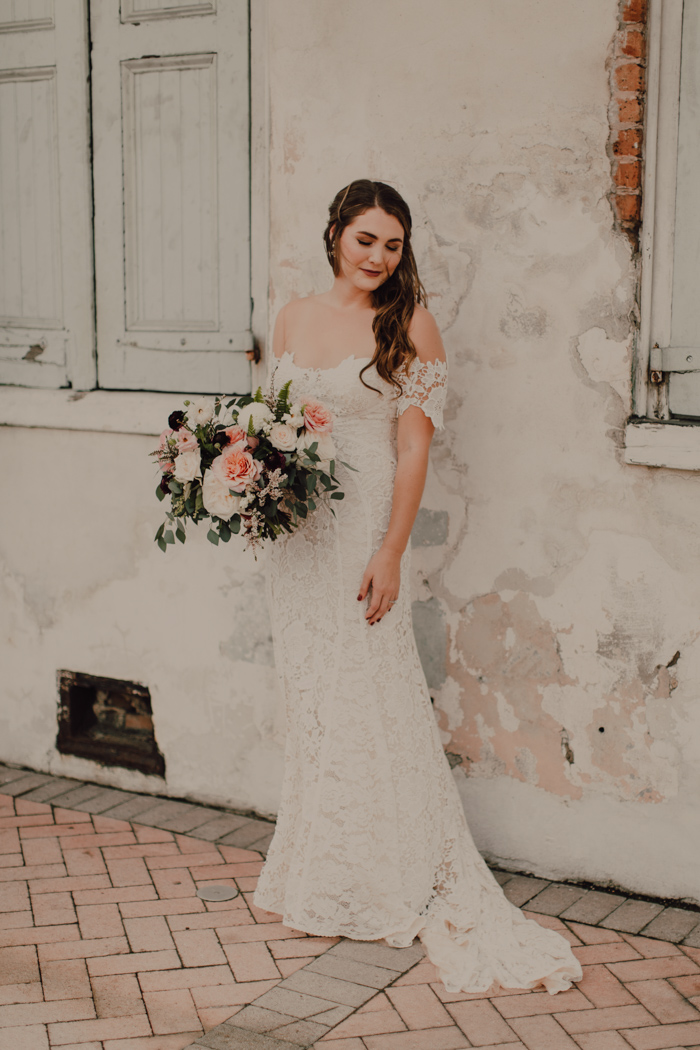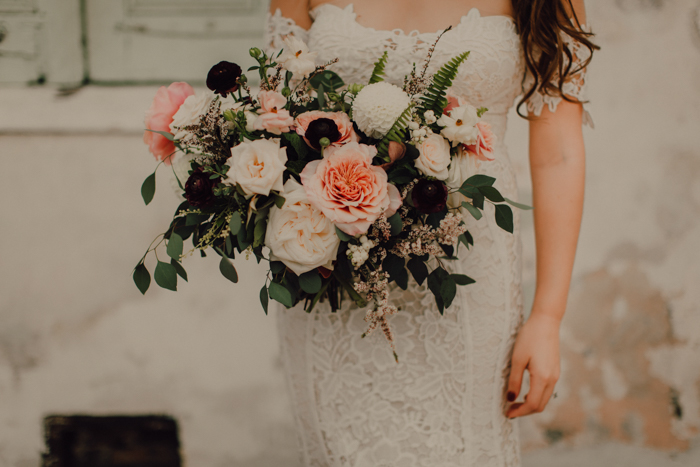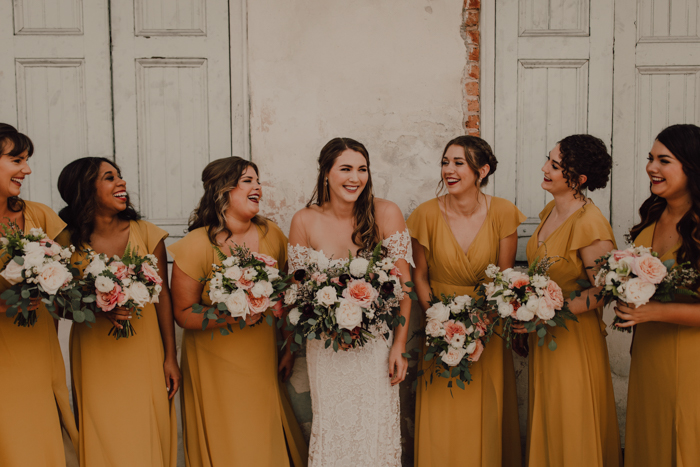 Our best piece of advice would be to not sweat the small stuff. Focus on a few things that are the most important to you, and everything else will fall into place. Guests don't usually remember the little details, but they will remember the overall feel of your wedding and if they had a good time.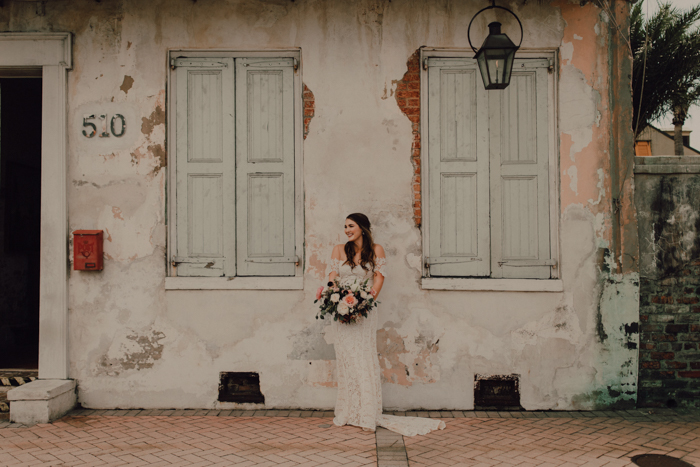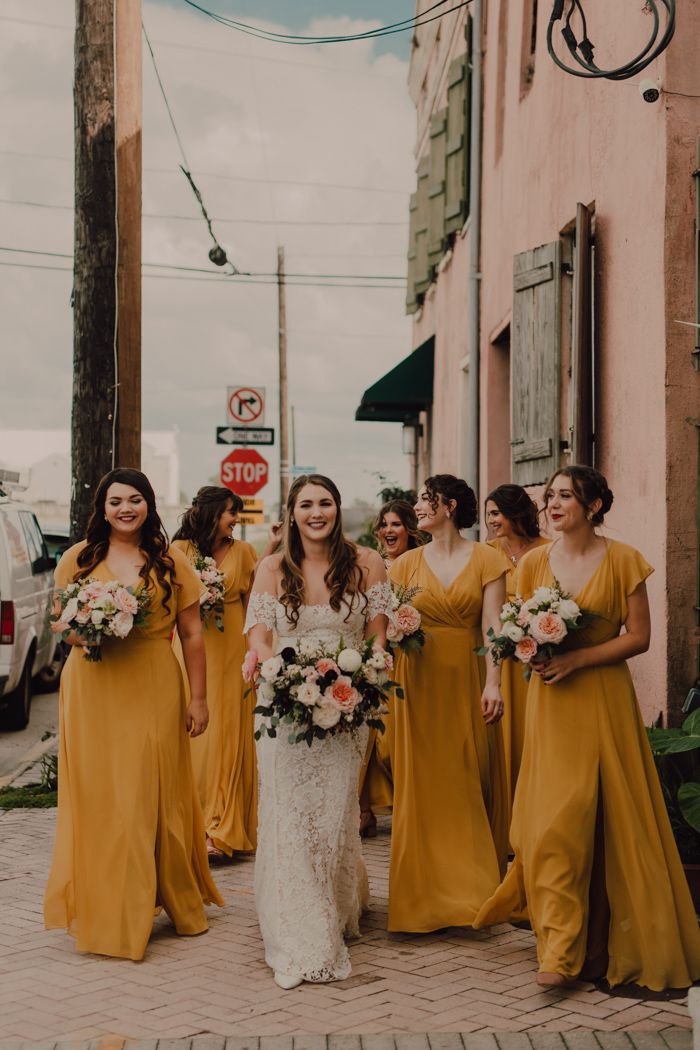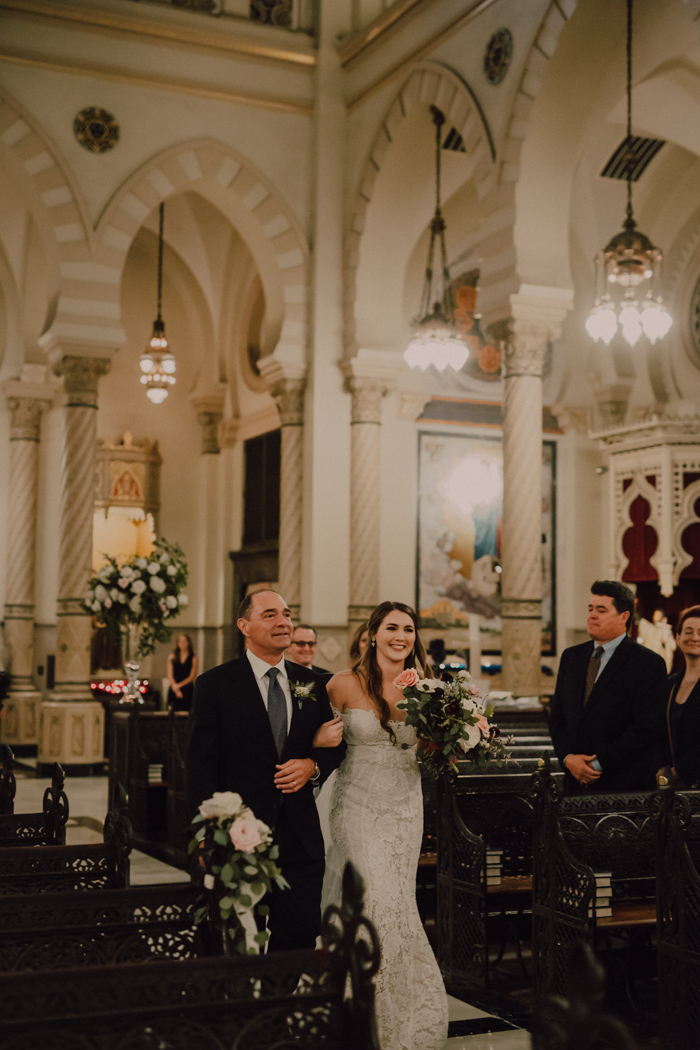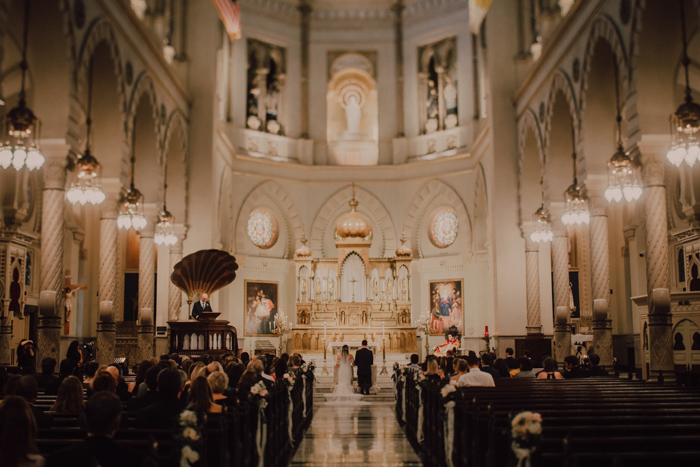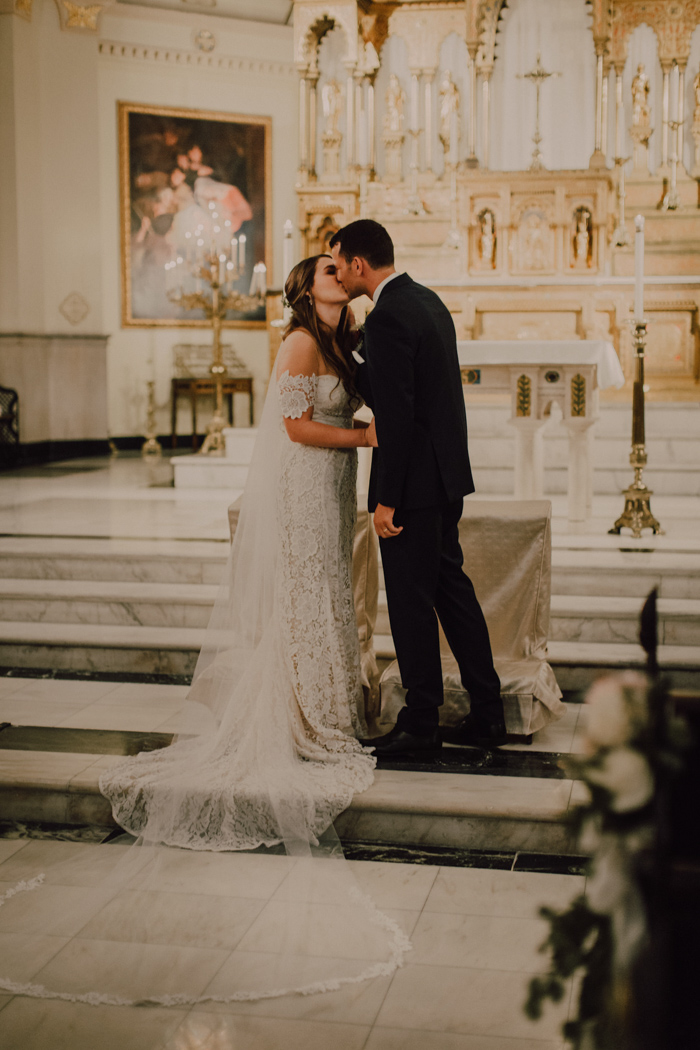 Cody & Allison Photography are incredible, and having them there to document our wedding day was so special because it felt like we were hanging out with old friends. They made us feel so comfortable, and we have such a genuine connection to them. They are so easy and fun to be around and blended into the day so perfectly. The pictures they produced are everything we could have asked for and more!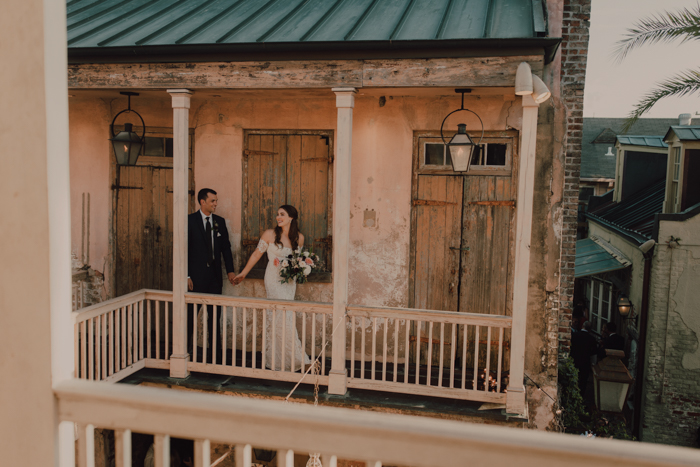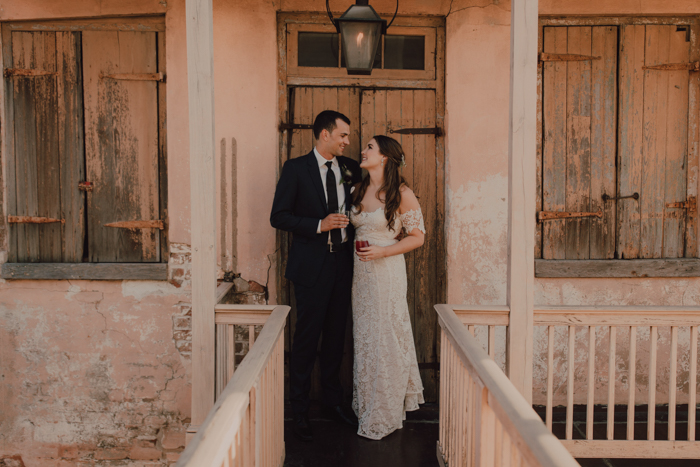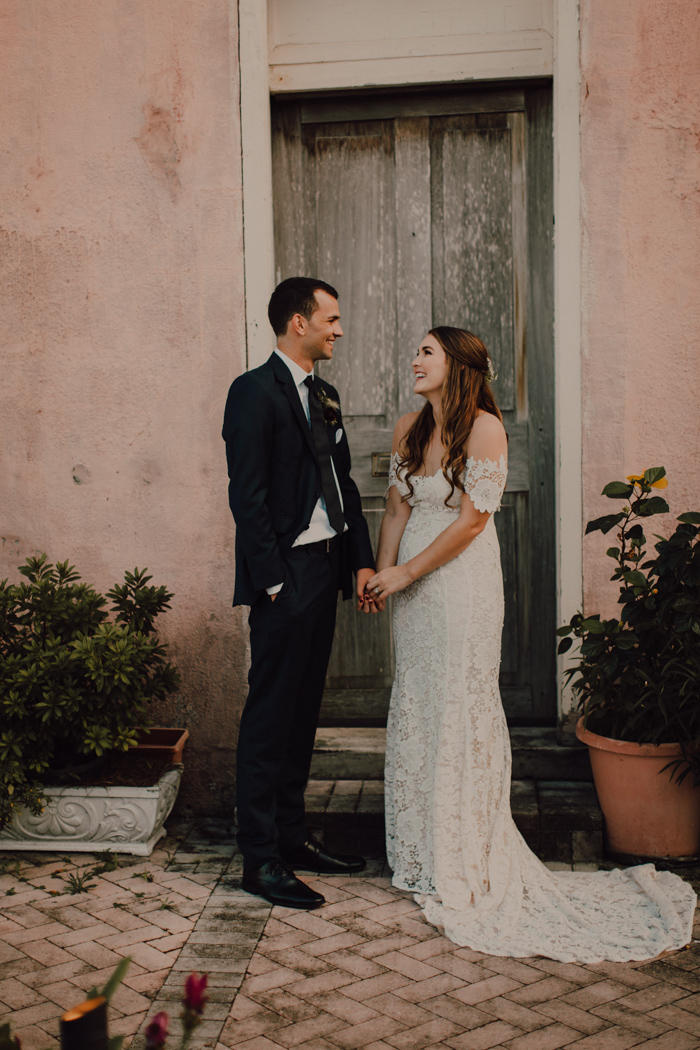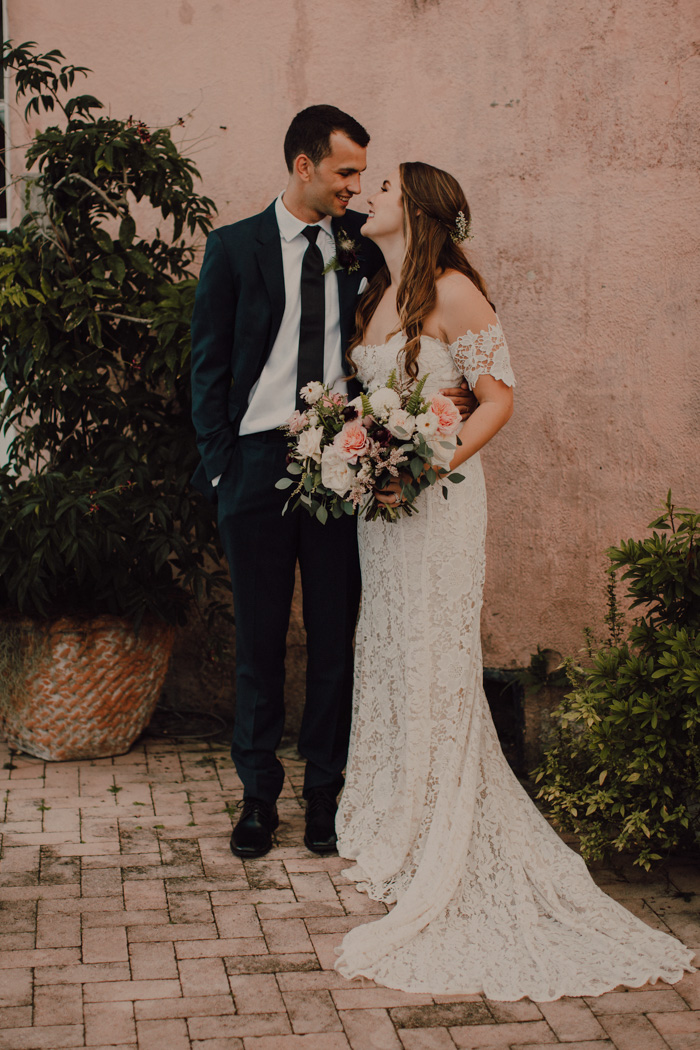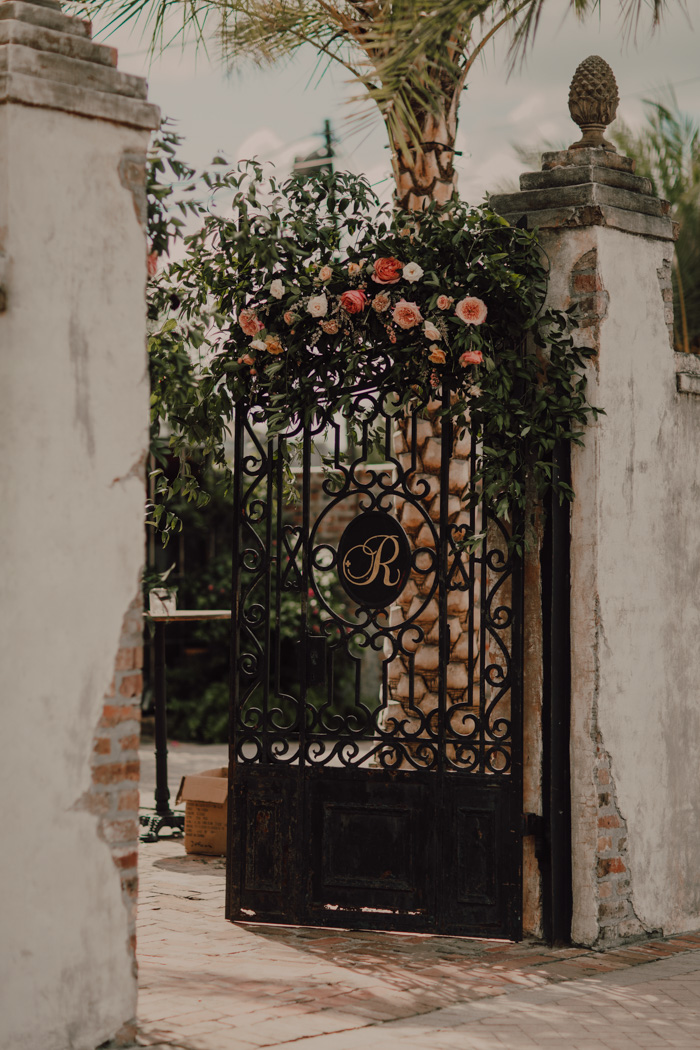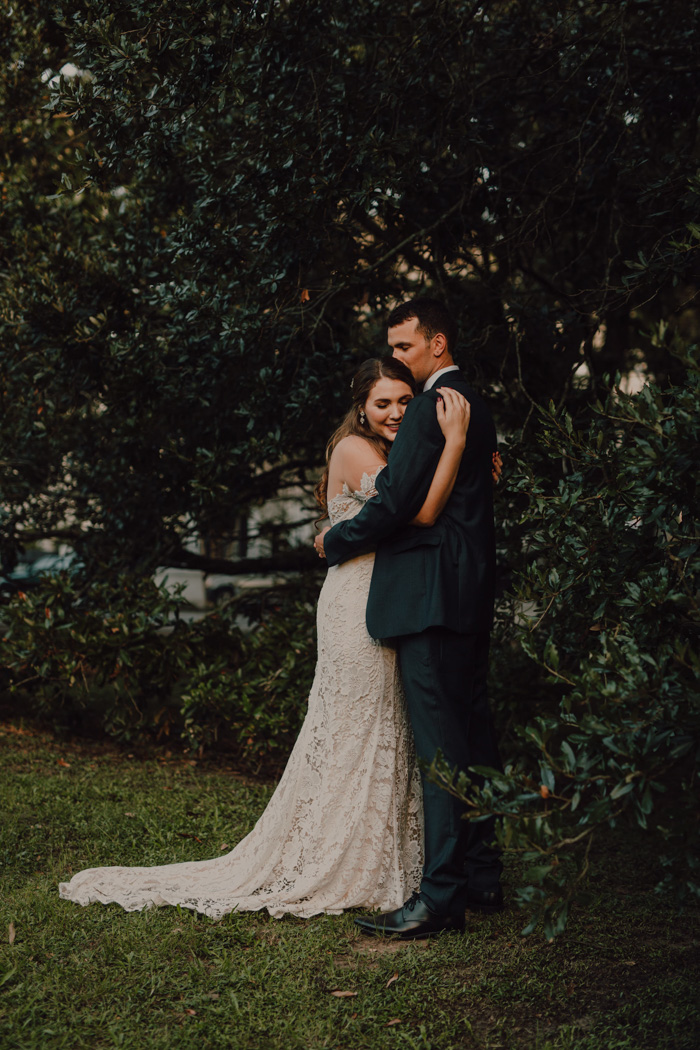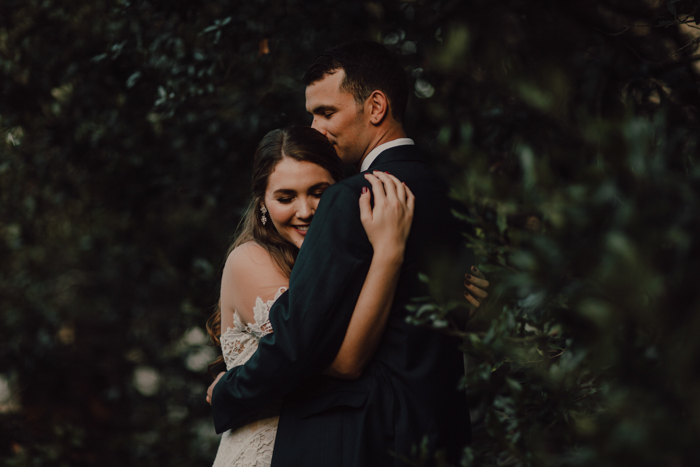 I was lucky enough that my sister and maid of honor, Meredith, works for the best wedding planning business in New Orleans, Mint Julep Productions. She has incredible style and taste, and such an eye for design, it was easy to trust her with all the details of our big day!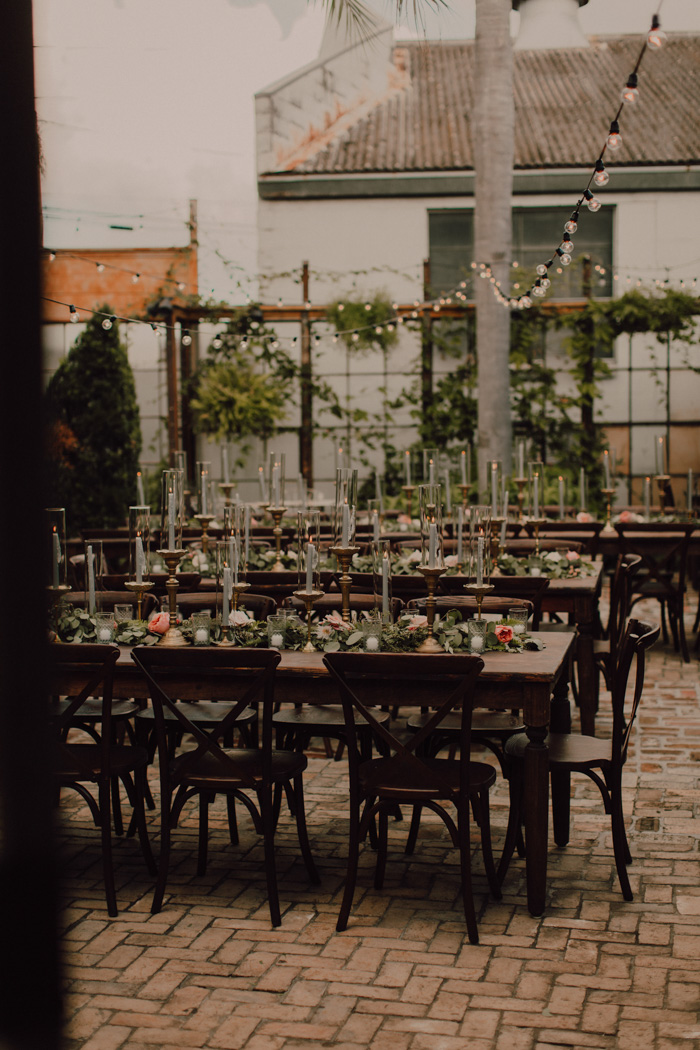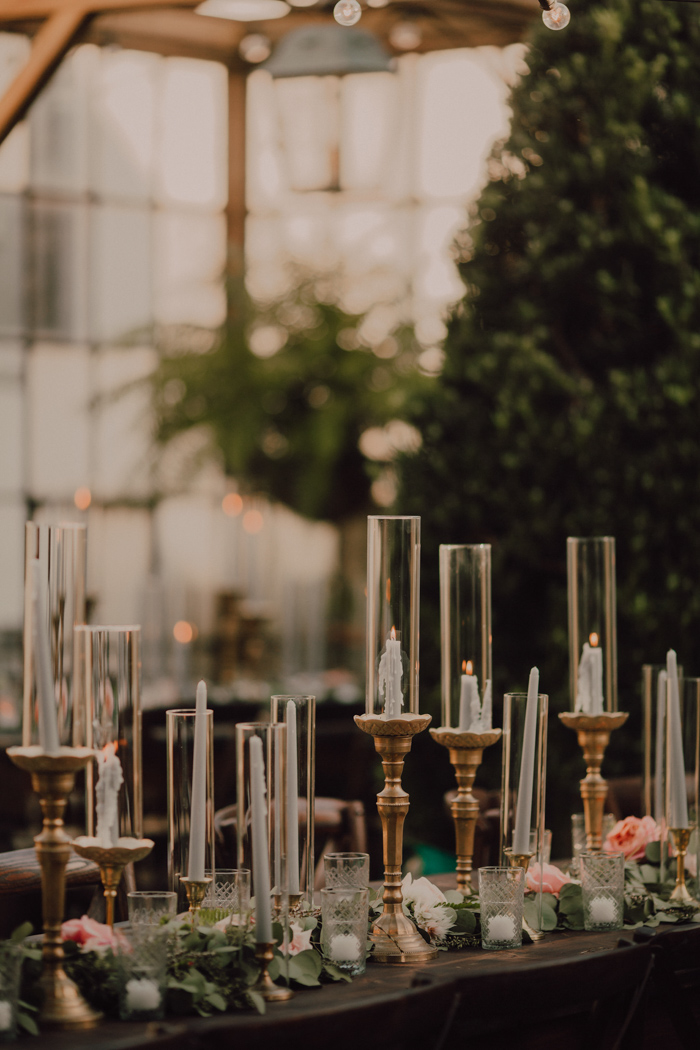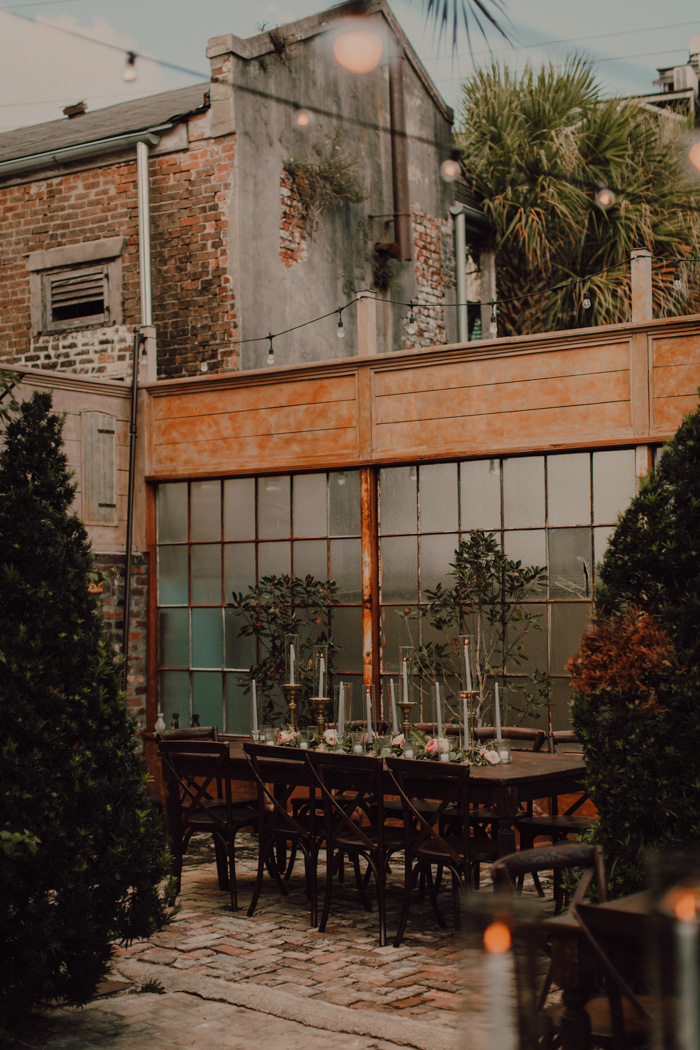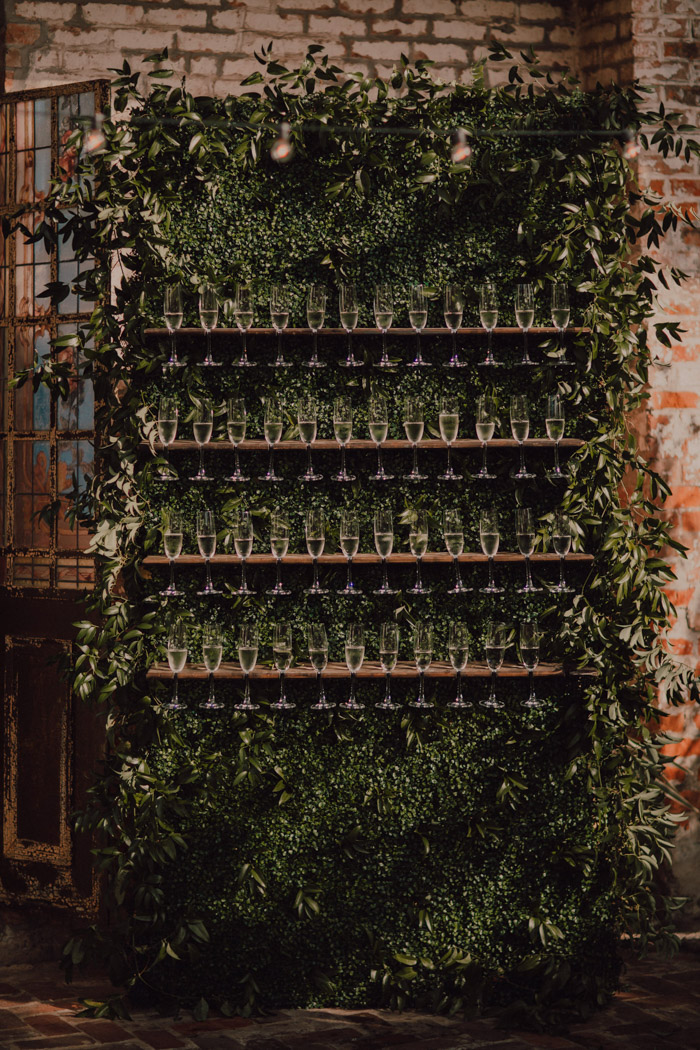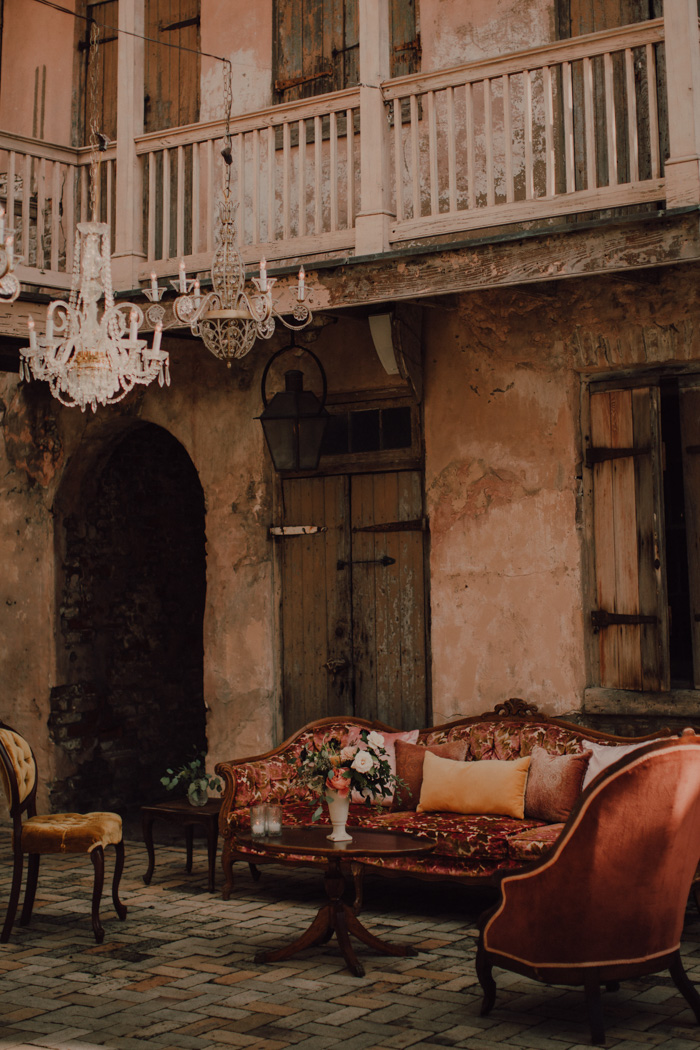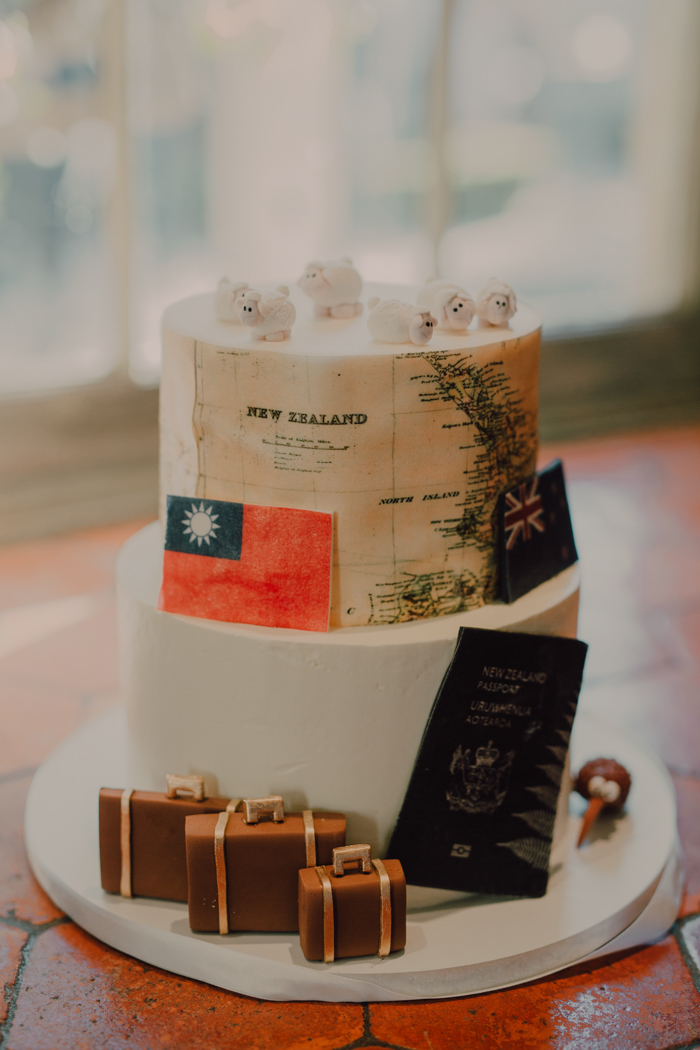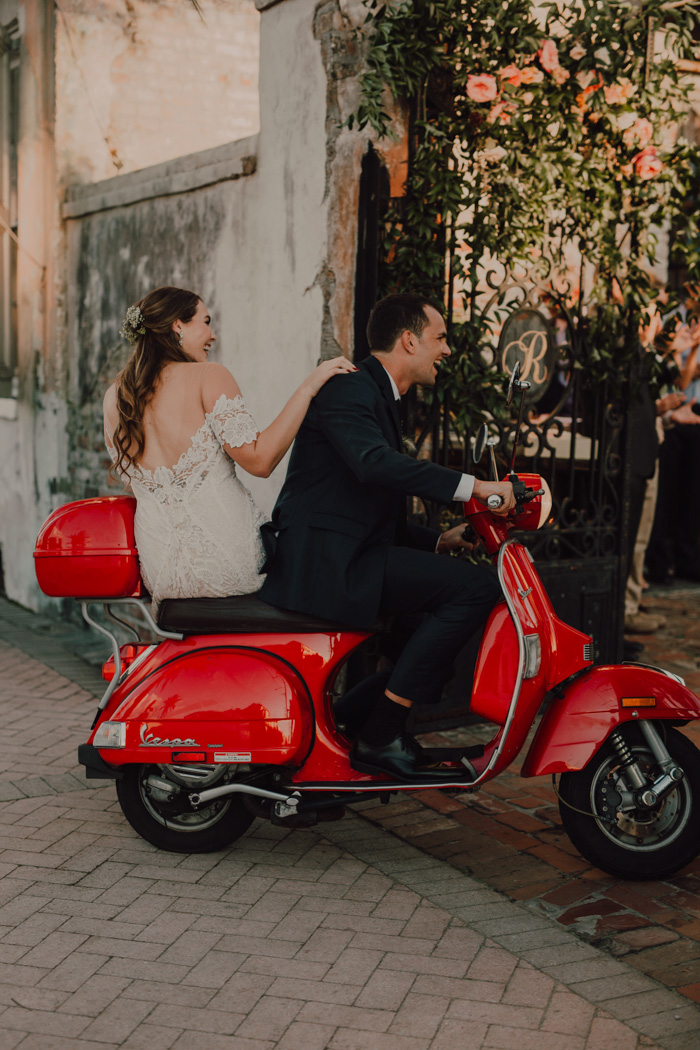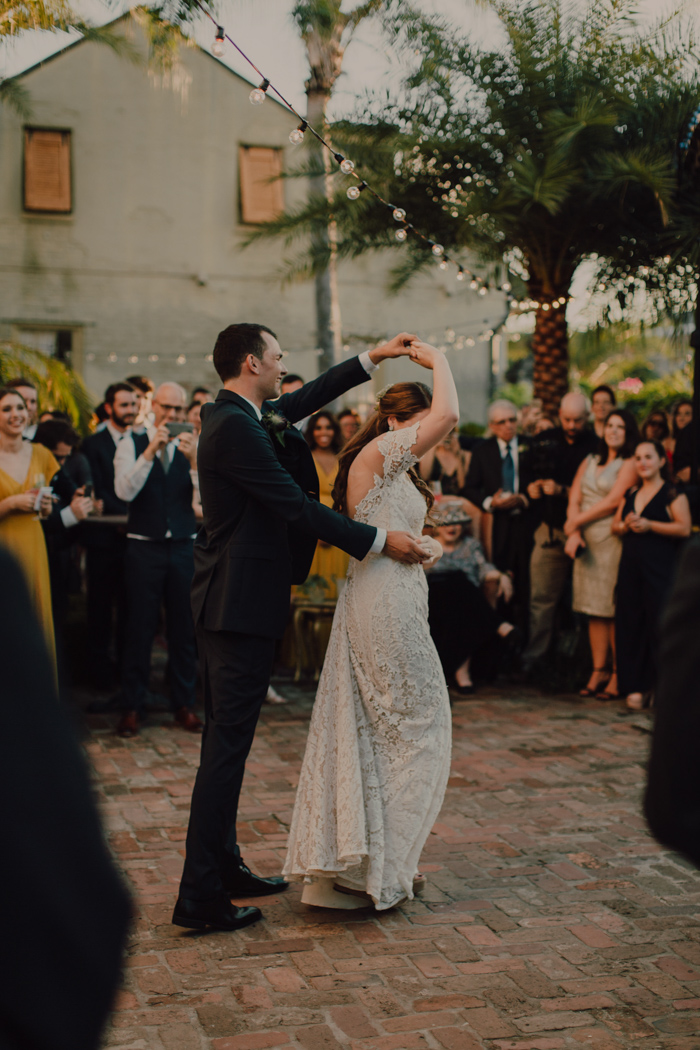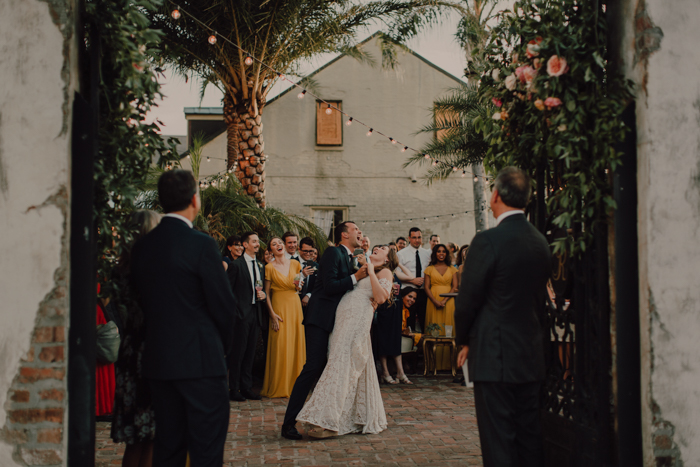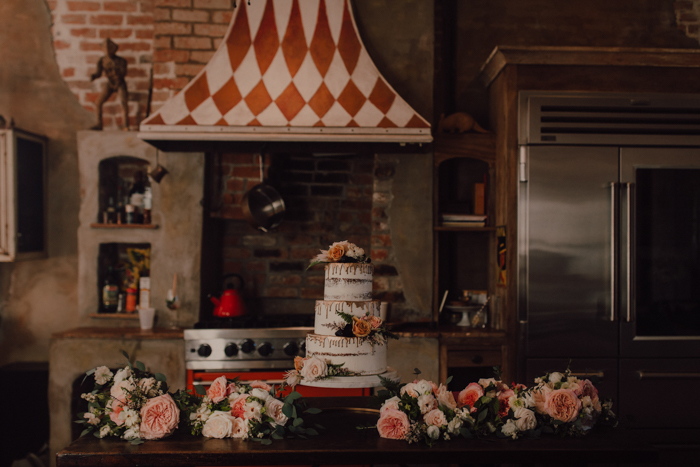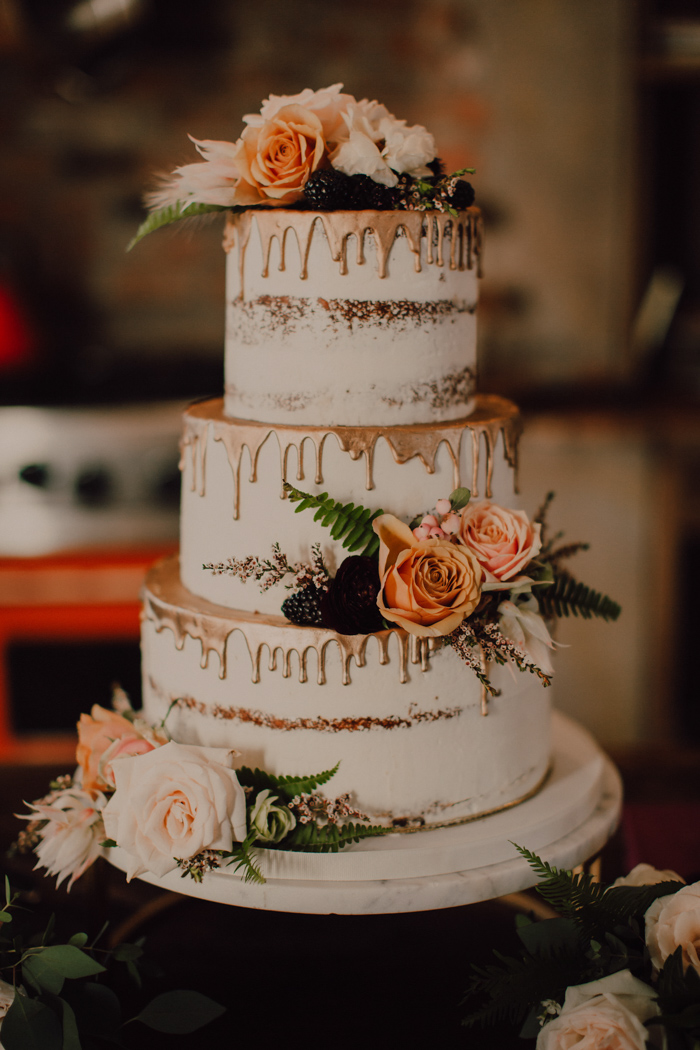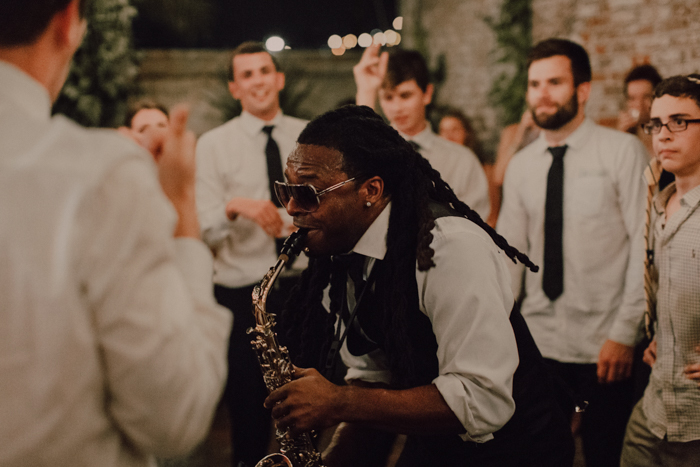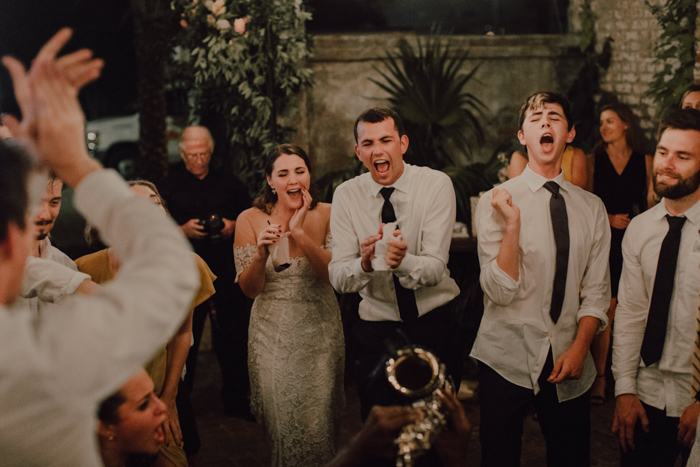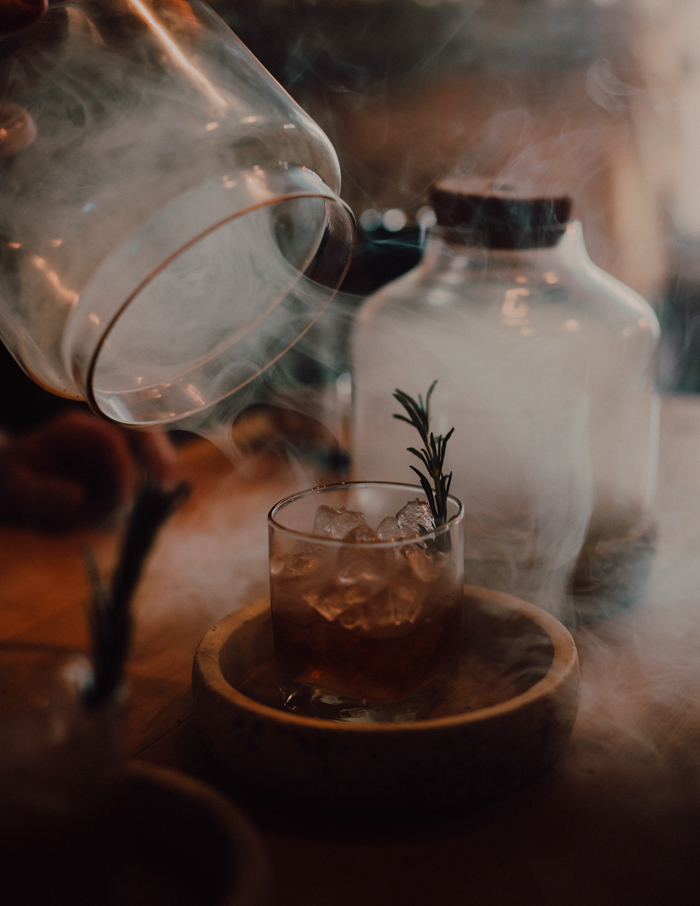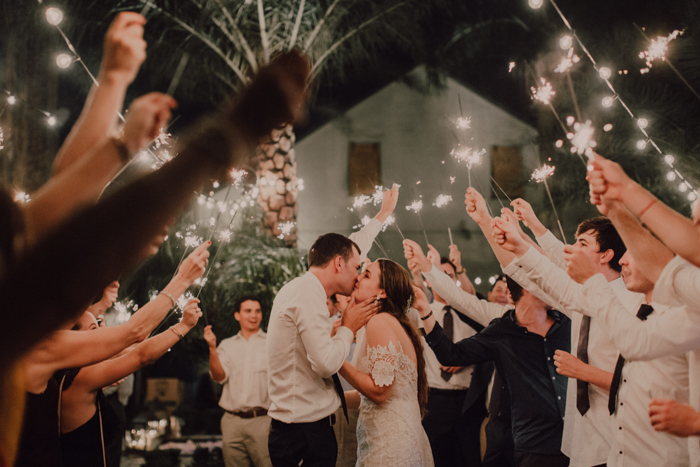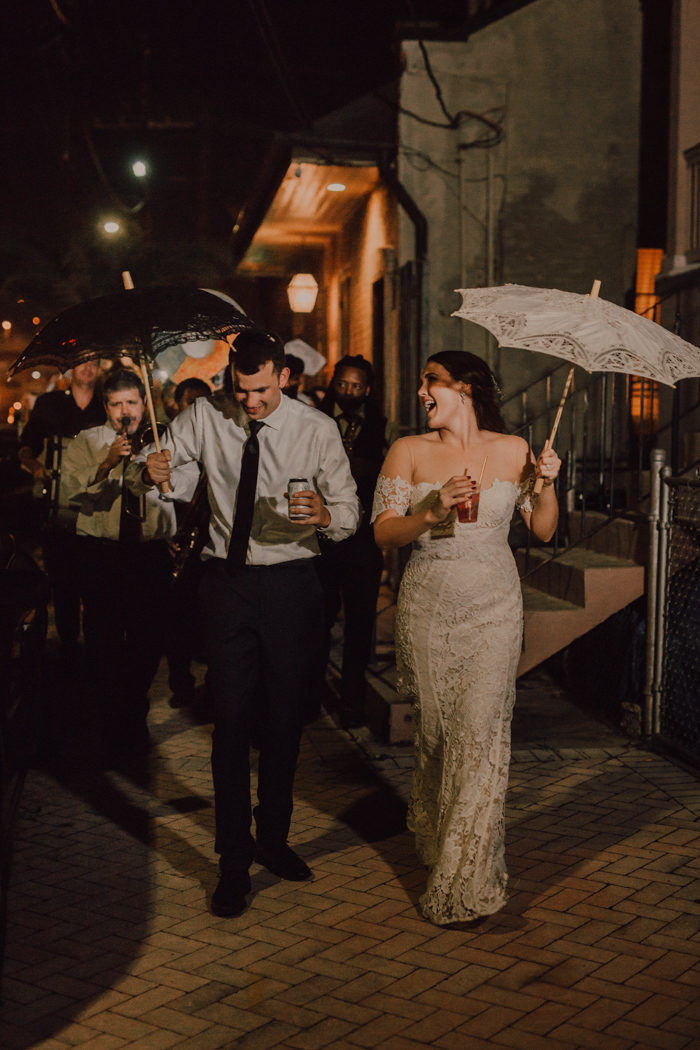 Our biggest congratulations to Madeline and Sam, and an extra special thanks to Junebug members Cody & Allison Photography for sharing this magical Race & Religious wedding! Want to see more from this talented duo? This Ace Hotel Palm Springs wedding gives us retro California vibes!