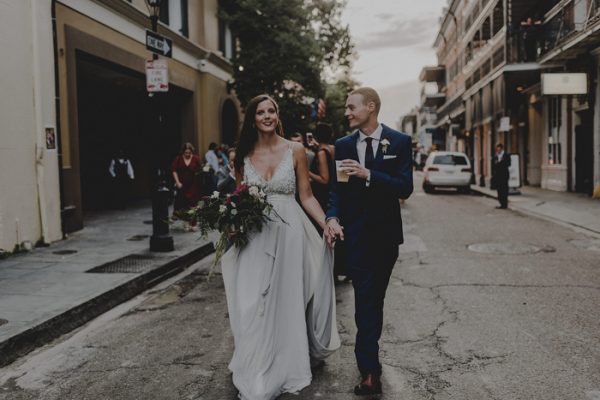 Amy and Edward headed to The Big Easy for their Hotel Mazarin wedding. They embraced the charm and romance of New Orleans and carried the city's vibe into their wedding with jewel tone florals by Antigua Floral, one-of-a-kind , and choosing two New Orleans-centric venues for their big day. All of this came together seamlessly with Brooke Casey Weddings assisting in the planning for Amy and Edward while they dreamed up their wedding day all the way from Dubai. Erin and Geoffrey Photography's moody style paired exceptionally well with all of the romantic details.
The Couple:
Amy and Edward
The Wedding:
Hotel Mazarin, New Orleans, Louisiana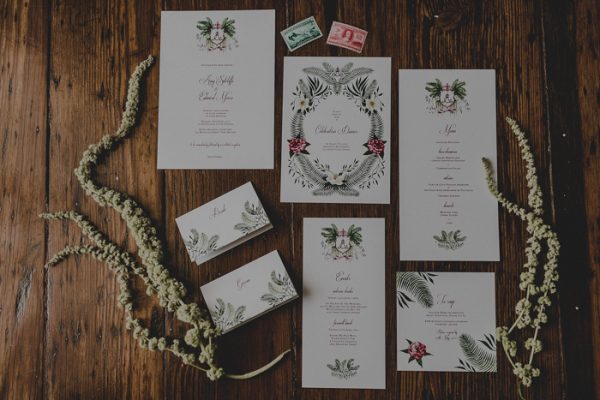 The main DIY activity was me creating all the illustrations for our wedding invitations. I painted a custom wedding crest and a number of other watercolour illustrations which take inspiration from New Orleans culture, incorporating elements like a fleur de lis and lots of local plants including ferns, hanging Amaranthus, Spanish moss, and magnolias (the Louisiana state flower).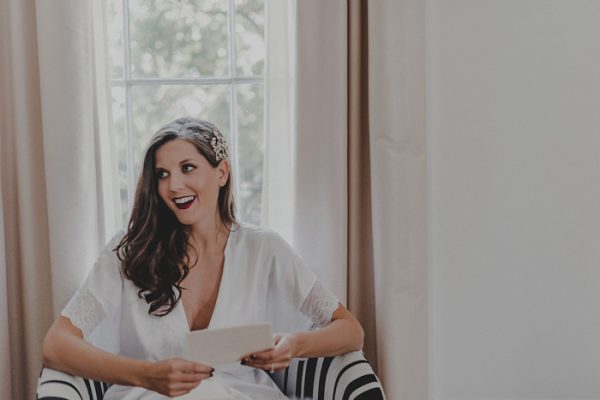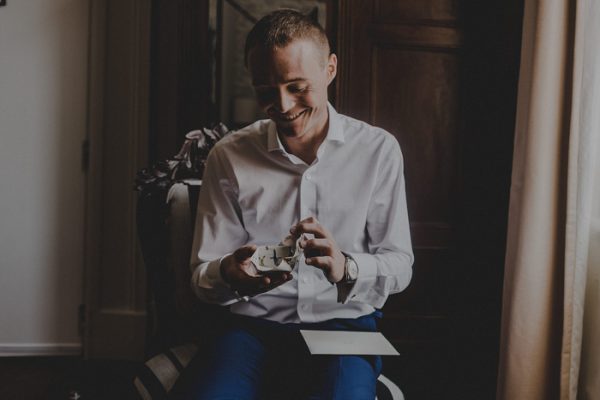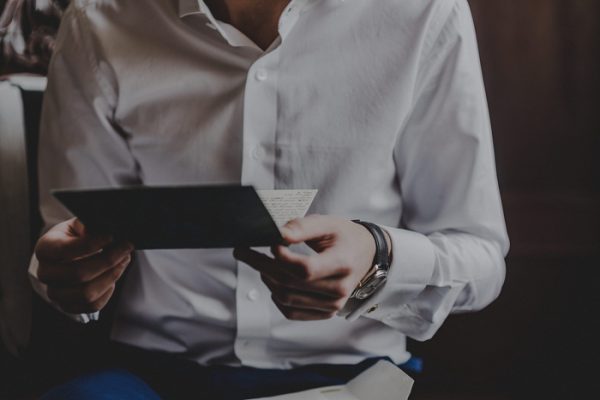 Since we had a destination wedding, we were planning from Dubai with a 9-hour time difference to consider, so this was not without its challenges. For us it was pretty essential to work with a New Orleans-based planner like Brooke Casey. When you can't do any site visits or meet people in person, it was really helpful to have Brooke's recommended venues and vendors, as well as her planning timeline to follow. If you don't have a planner, there are loads of planning timelines available online and I think these are great for keeping track of what needs to be done each month.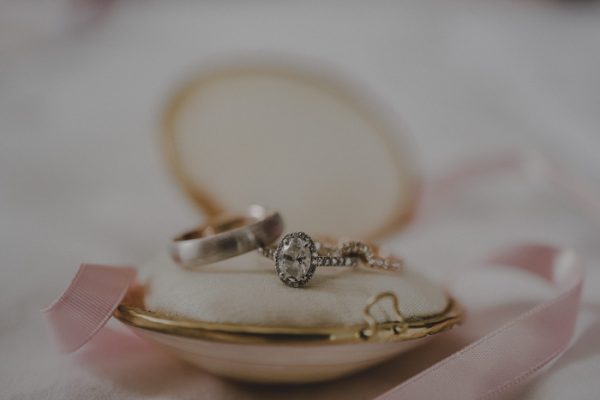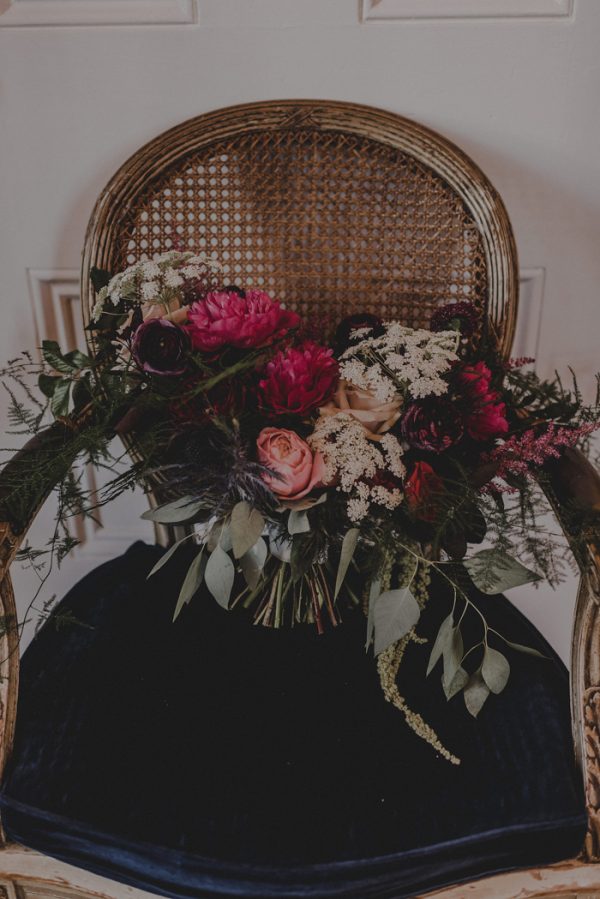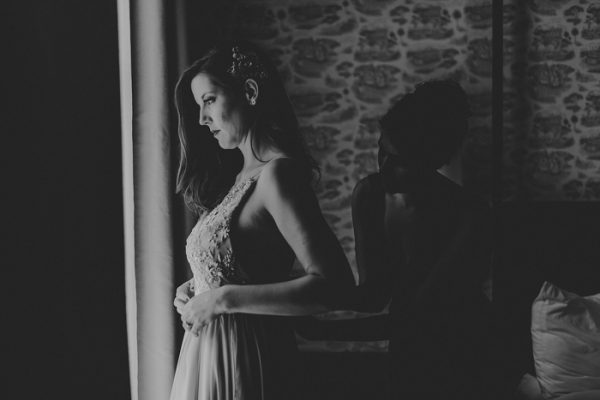 Choosing the right photographer for our day was key, as photos are the thing that last long beyond the wedding. We wanted a photographer who reflected the slightly moody, romantic tone we were going for, and we made the perfect choice with Erin & Geoffrey, a husband-and-wife duo based in Lafayette. Their photos have some real drama.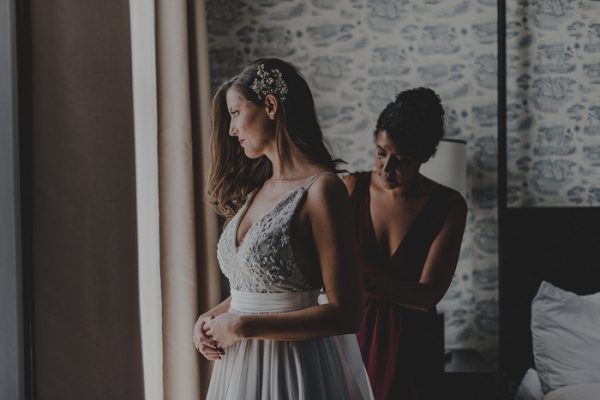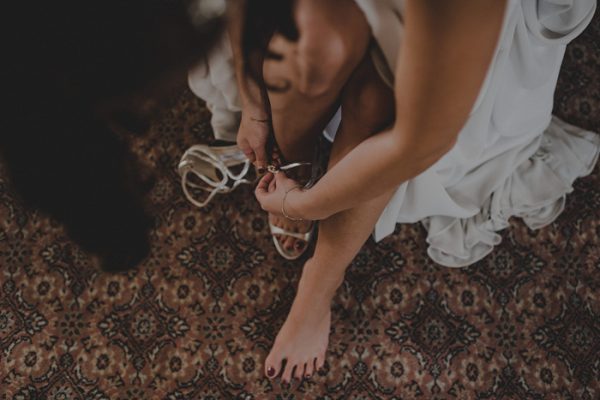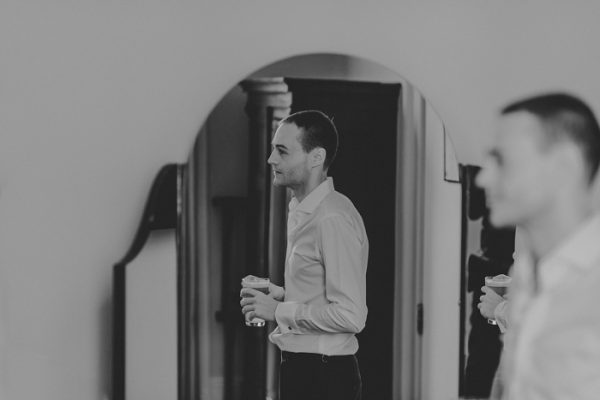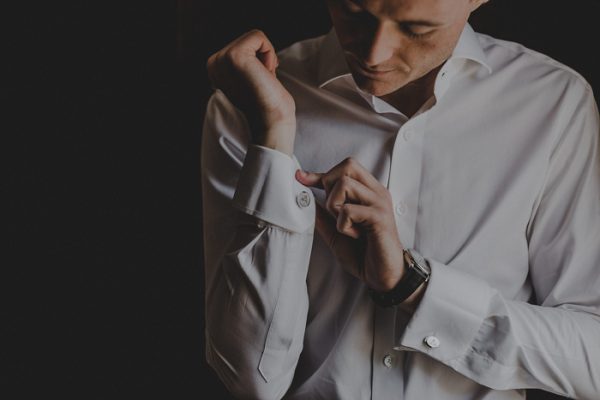 Ed went for a very dapper look in a tailored vibrant blue suit and knitted tie, complemented by some quite loud, colourful socks. He also gave all his groomsmen ties and socks to wear on the day so they didn't get sock envy. I gave Ed some custom-made cufflinks as his wedding gift, which were engraved with the monogram I designed for our invites.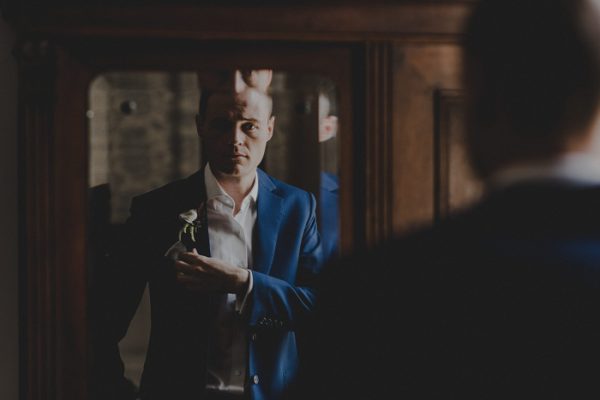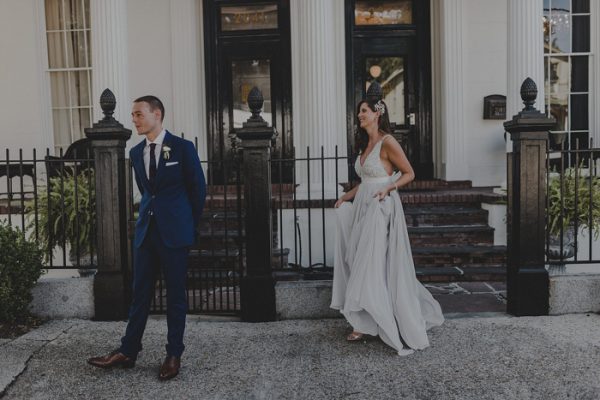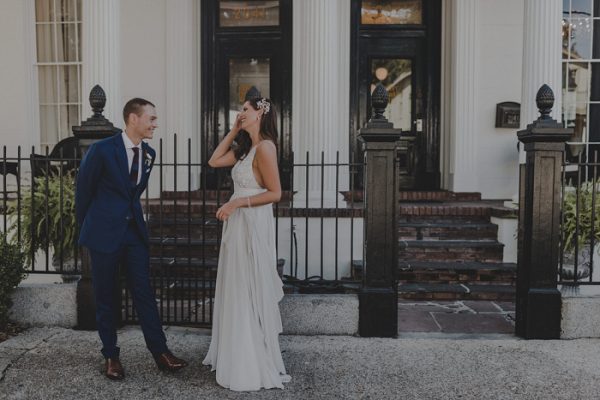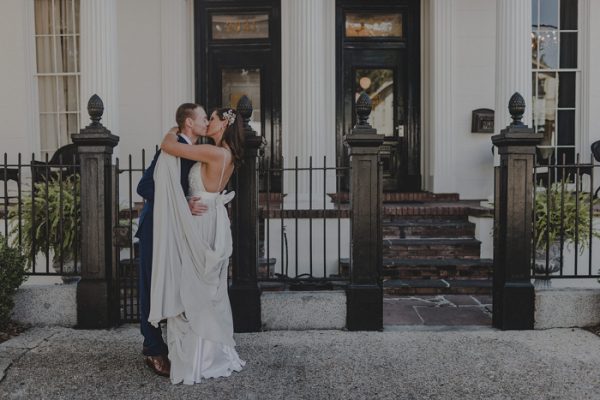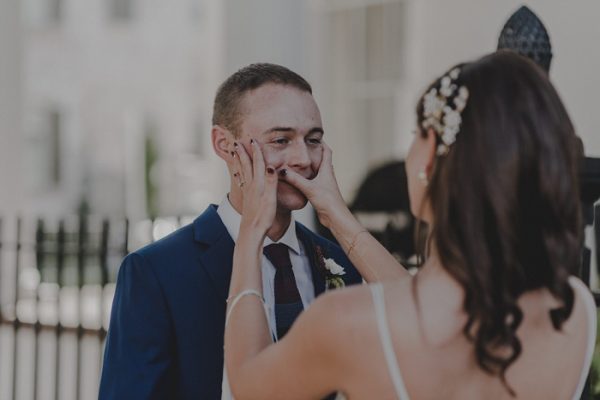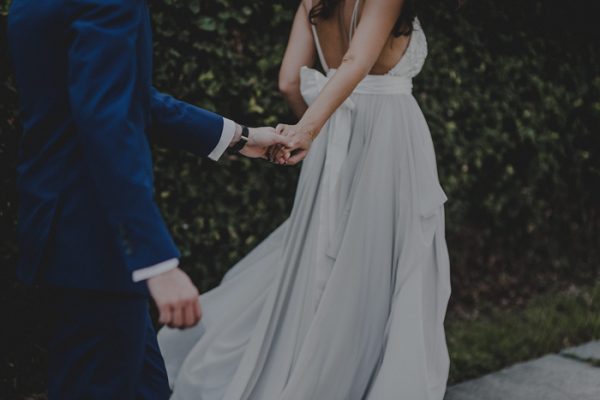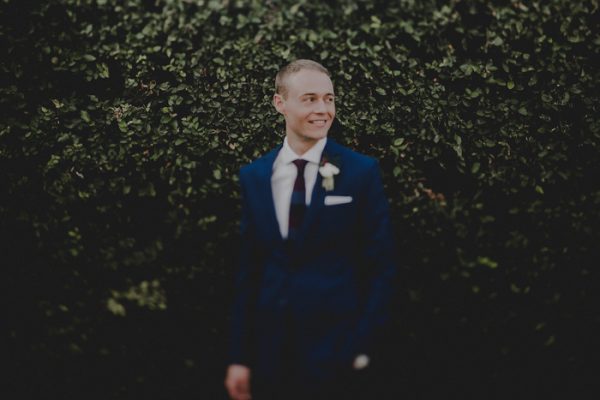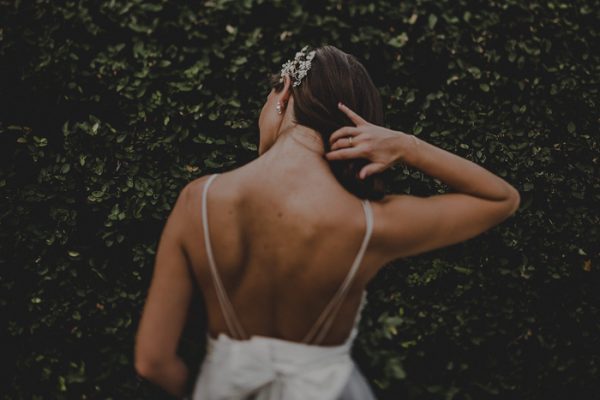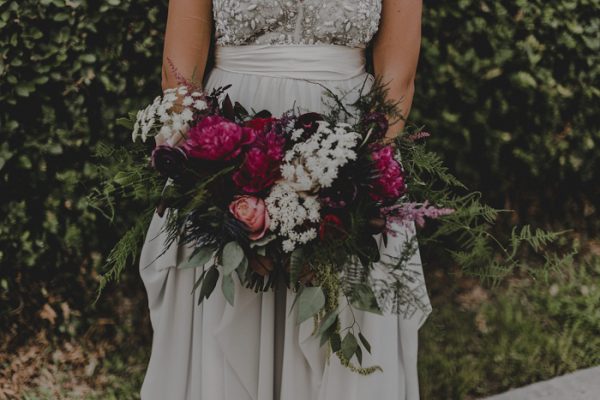 Flowers were also very important, since we weren't planning to have a lot of elaborate decoration at our wedding. The floral and candle displays that Antigua Floral designed for our wedding helped to make each of our venues look stunning. I was literally obsessed with my bouquet and was so sad to leave it behind when we left for our honeymoon. Unfortunately it just wouldn't fit in my suitcase.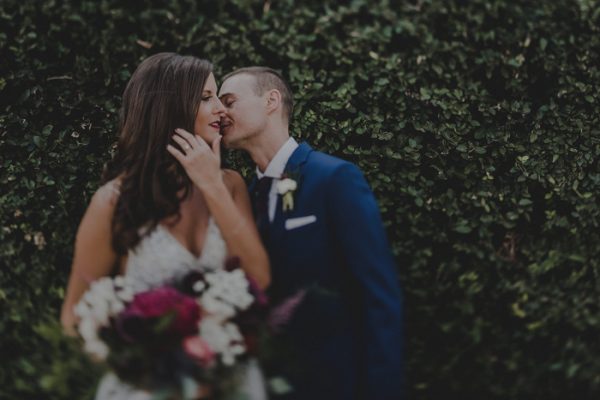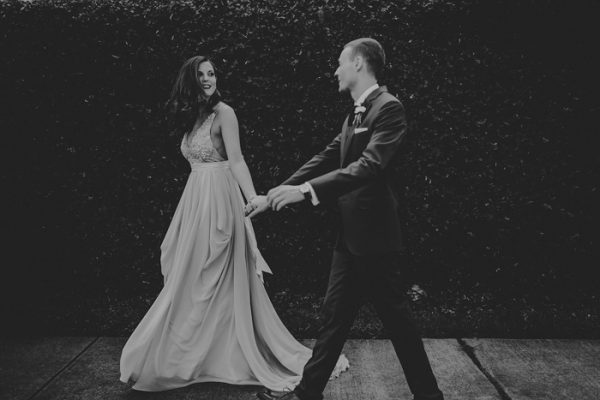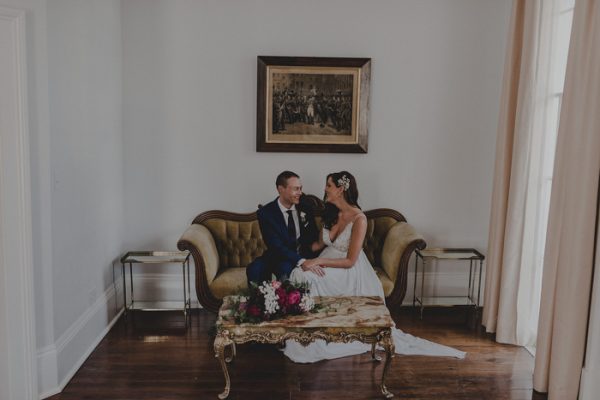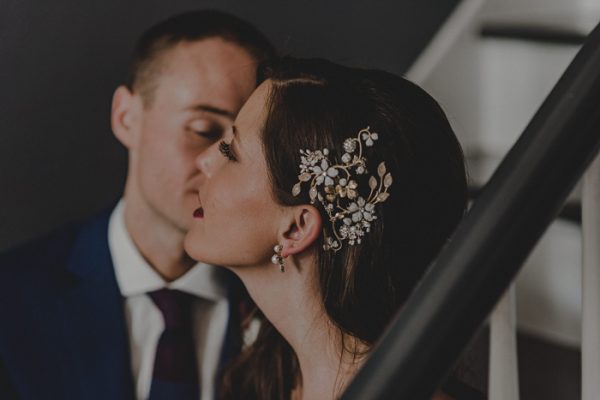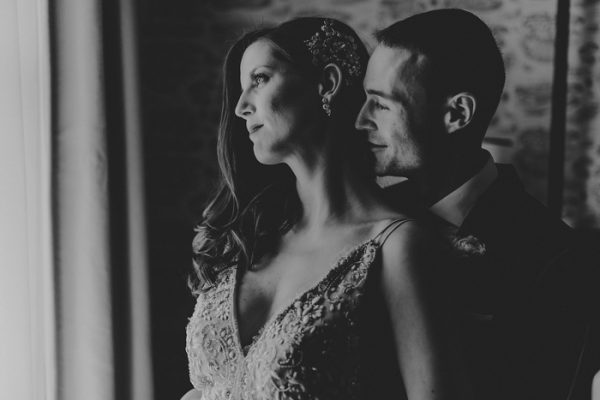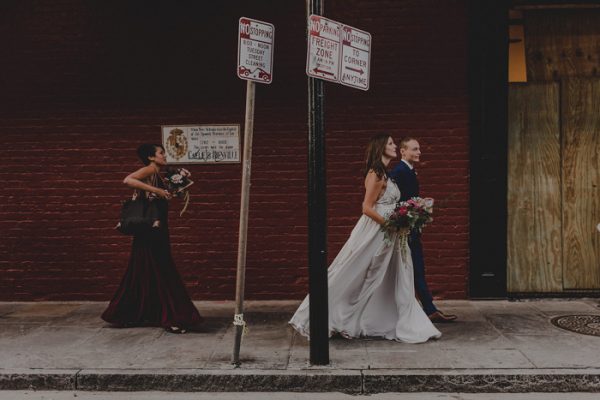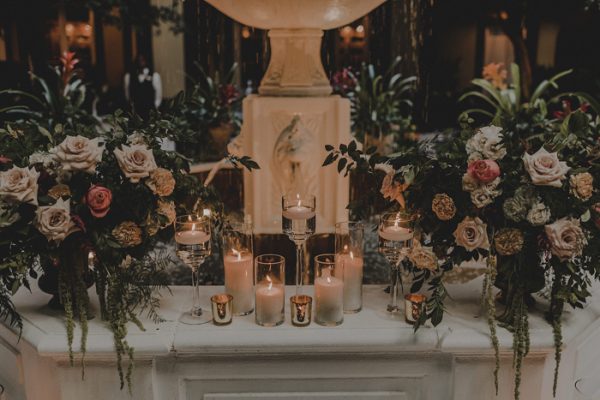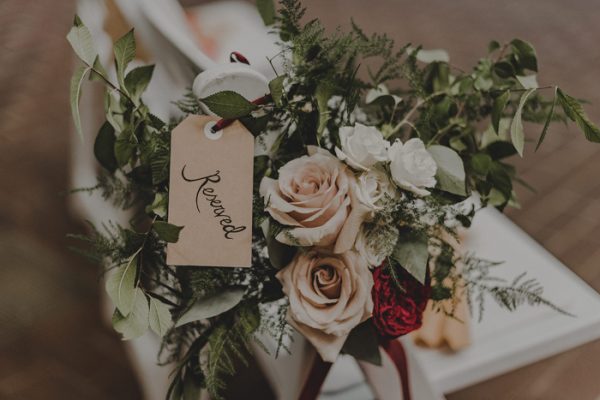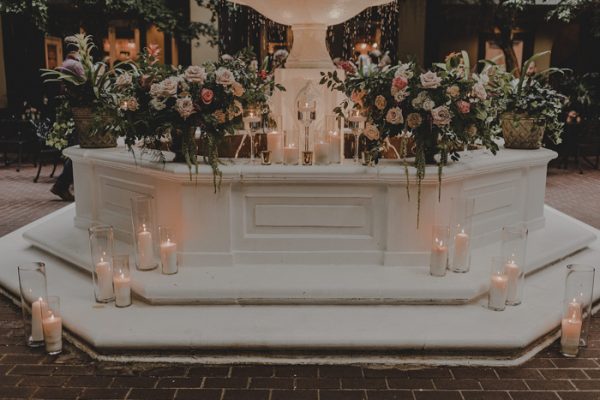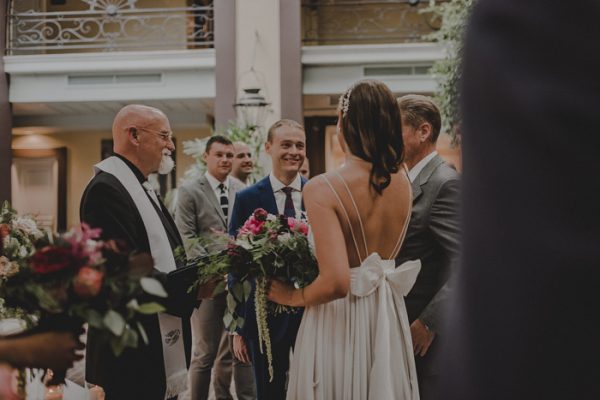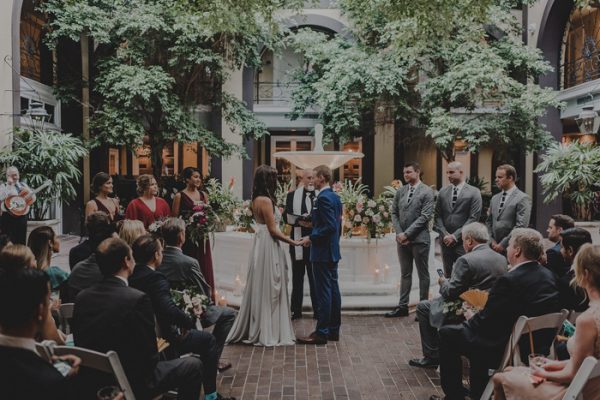 It was the first time that Ed and I, as well as the majority of our guests, were visiting New Orleans, so we wanted our venues to reflect the culture and vibe of the city and its iconic French Quarter. We loved the idea of a courtyard setting for the ceremony, and Hotel Mazarin has an intimate space filled with lush foliage, with a beautiful fountain in the centre which provided a perfect backdrop for our altar.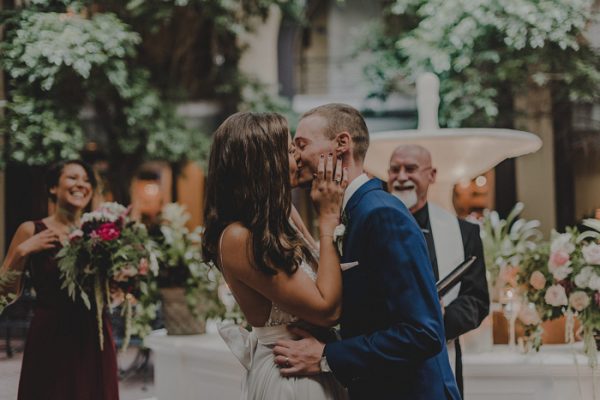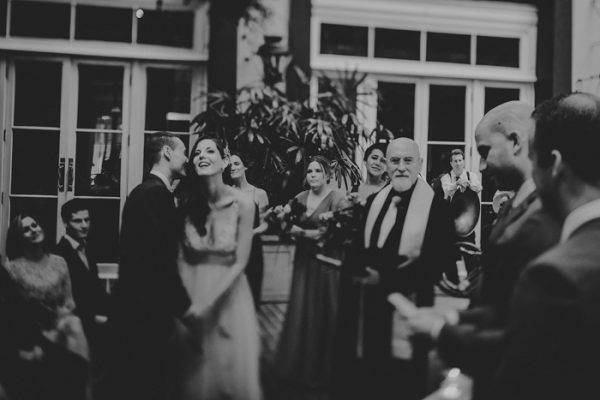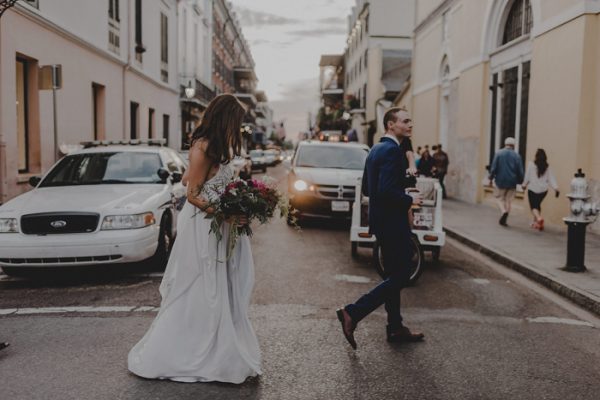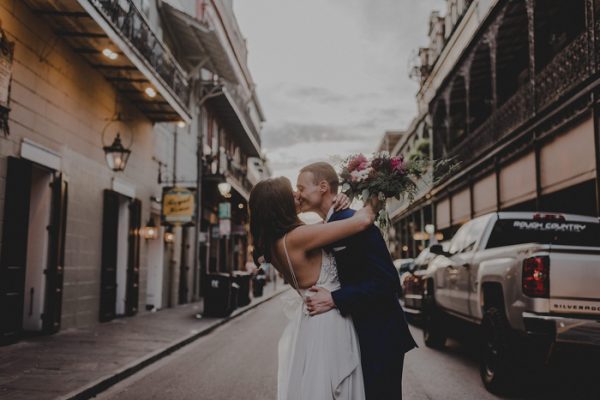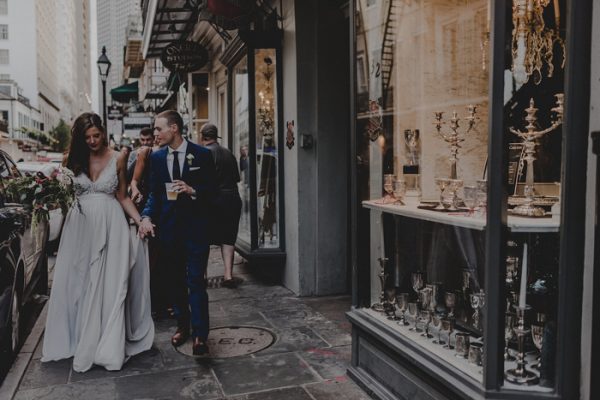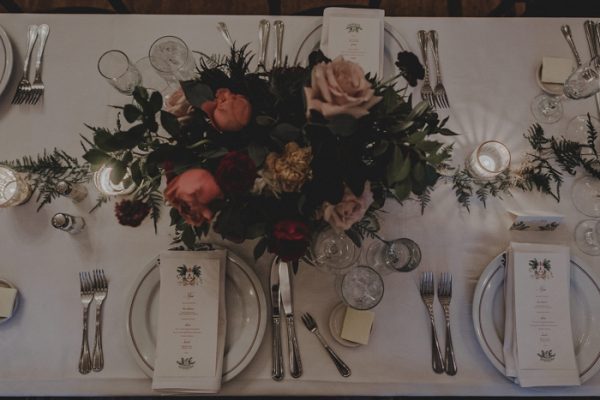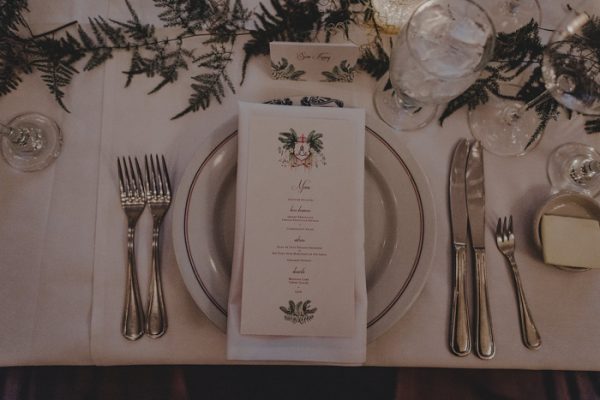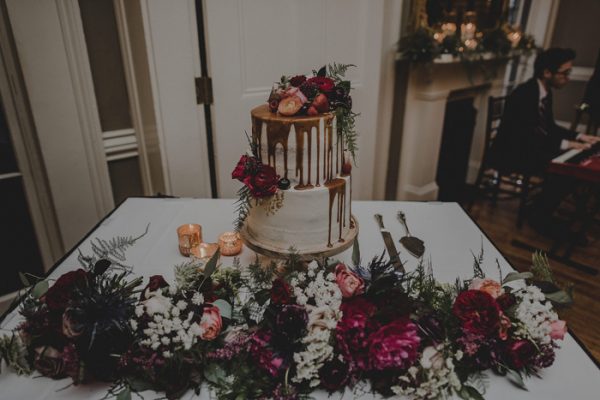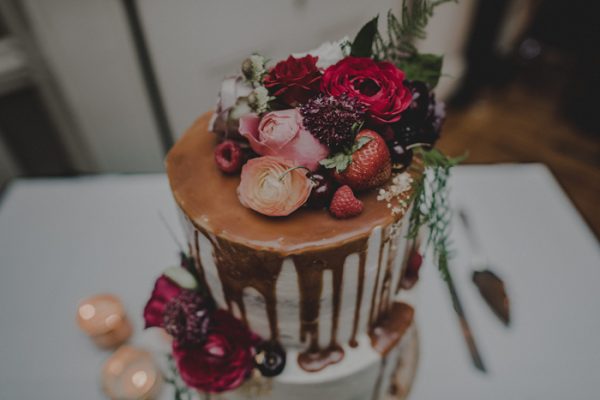 For our reception dinner at Antoine's, we were drawn to the history of this famous restaurant. It has been open since 1840's and it's filled to the brim with all sorts of quirky bric-a-brac collected over the years. When we arrived in New Orleans ahead of the wedding and saw it for the first time, we were given a fascinating tour of the place (which is huge) by our waiter Charles, who told us so many stories about Antoine's through the ages. He himself is a third generation Antoine's waiter!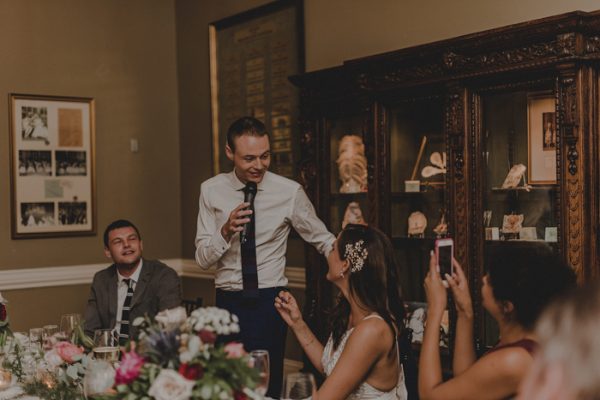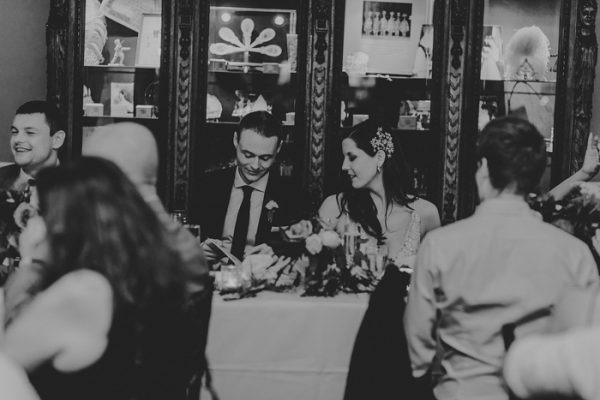 Thank you to our Junebug member Erin and Geoffrey Photography for sharing this New Orleans wedding with us. For more of Erin and Geoffrey's work, check out this Louisiana swamp wedding at Sticks and Stones Bayou Retreat.