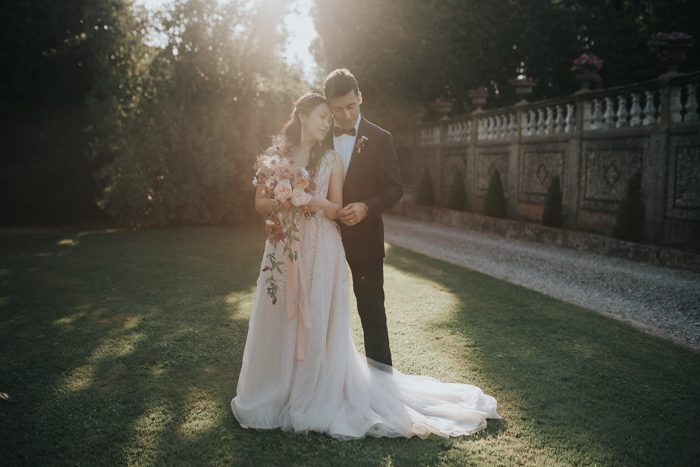 When Lilian and Fabio were planning their floral-inspired Villa Grabau wedding, they knew it would be a celebration of love, culture, and a little bit of sparkle! Lilian stayed true to her style by mixing her elegant and whimsical dress with fun, starry embellished socks. We also love how the florals Anthea Studio created add the perfect touch of romance in the reception hall and on the ceremony altar backdrop. If you've been dreaming of an Italian destination wedding with touches of cultural infusion, you're going to love all of the beautiful photos Daniela Nizzoli captured of Lilian and Fabio's special Villa Grabu wedding day!
The Couple:
Lilian & Fabio
The Wedding:
Villa Grabau, Lucca, Italy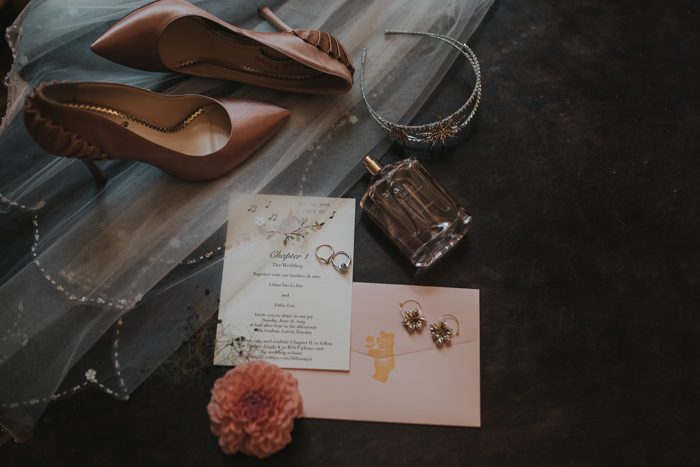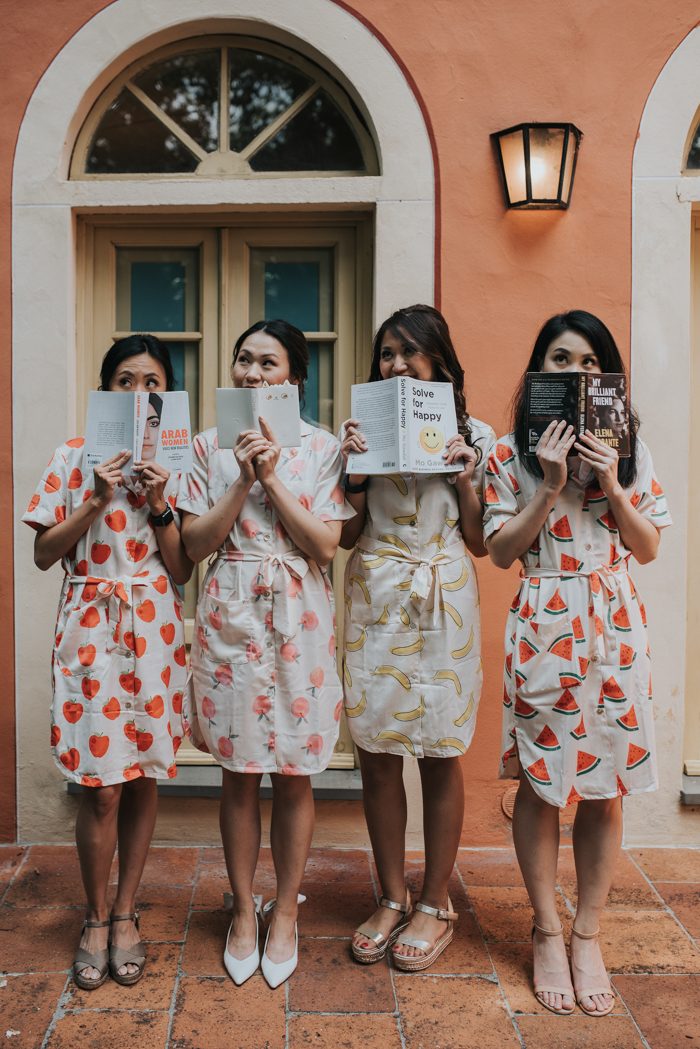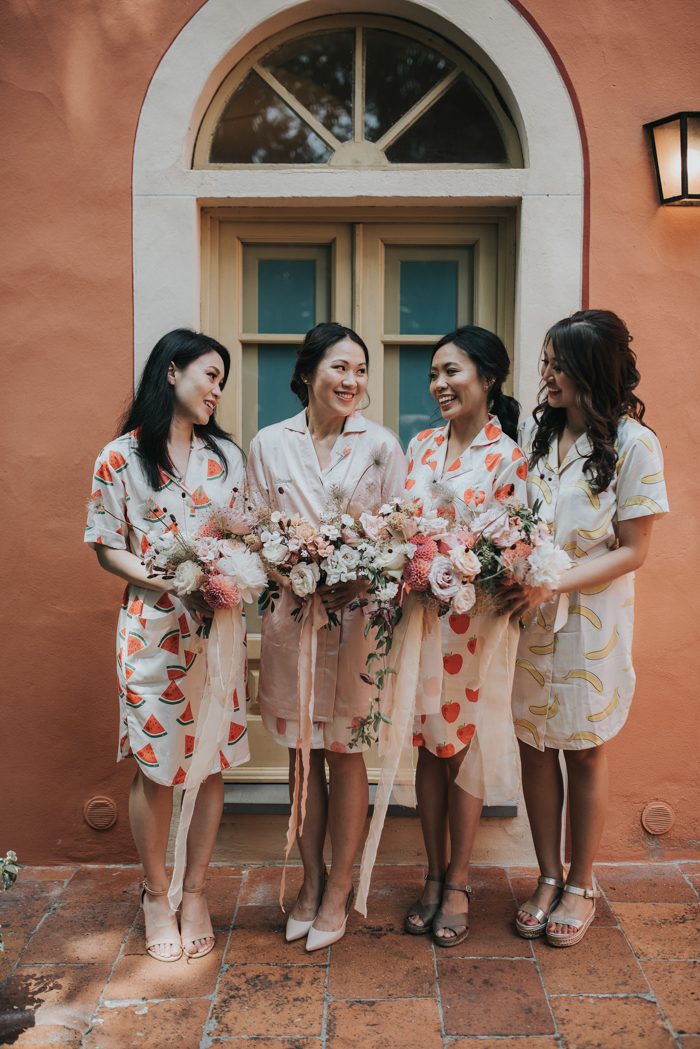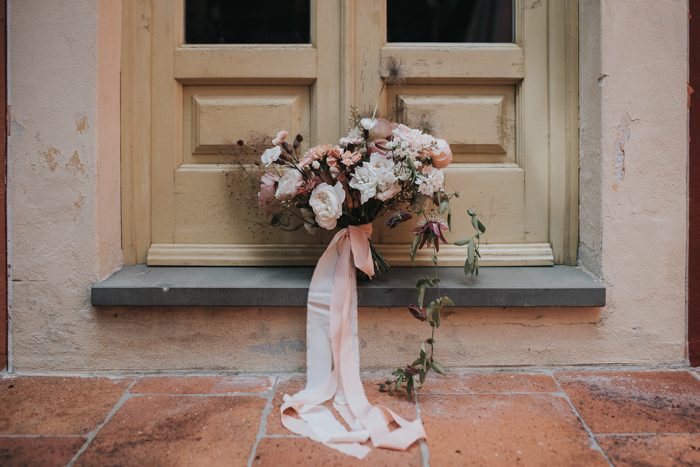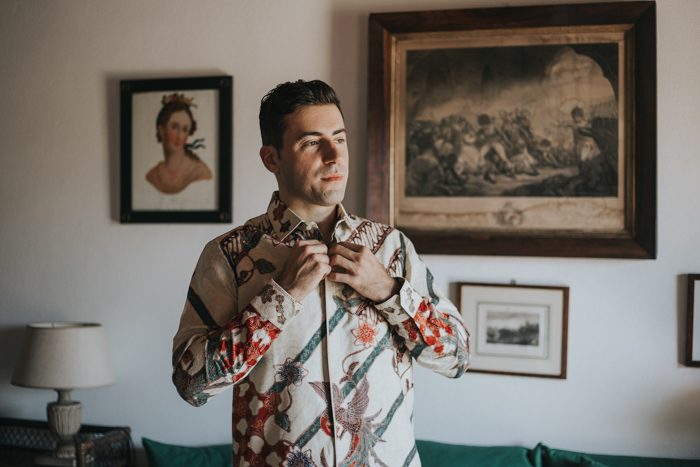 The vibe was probably the most important thing for me. I wanted a wedding that celebrated who we are as two individuals but also as a couple. Hence the occasion was infused with a diverse mix of elements (vespa, gelato, batik, tea ceremony!) reflecting our ethnic background and traditions. Fabio is Italian, meanwhile my mum is Singaporean-Chinese and my dad is Indonesian. Ultimately, it's the rich cultural mishmash that made the wedding unique and special to me.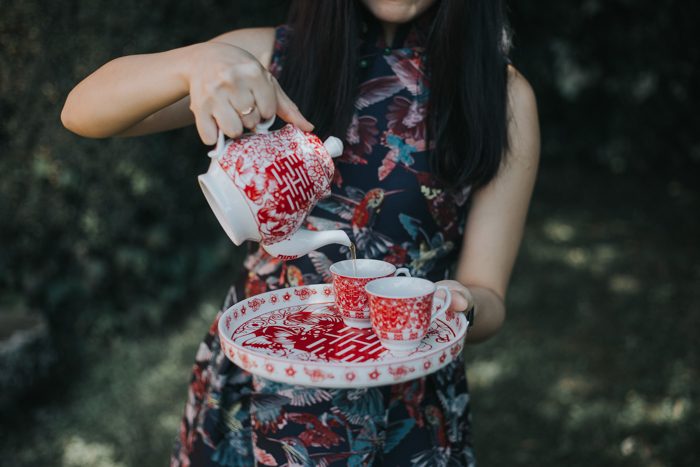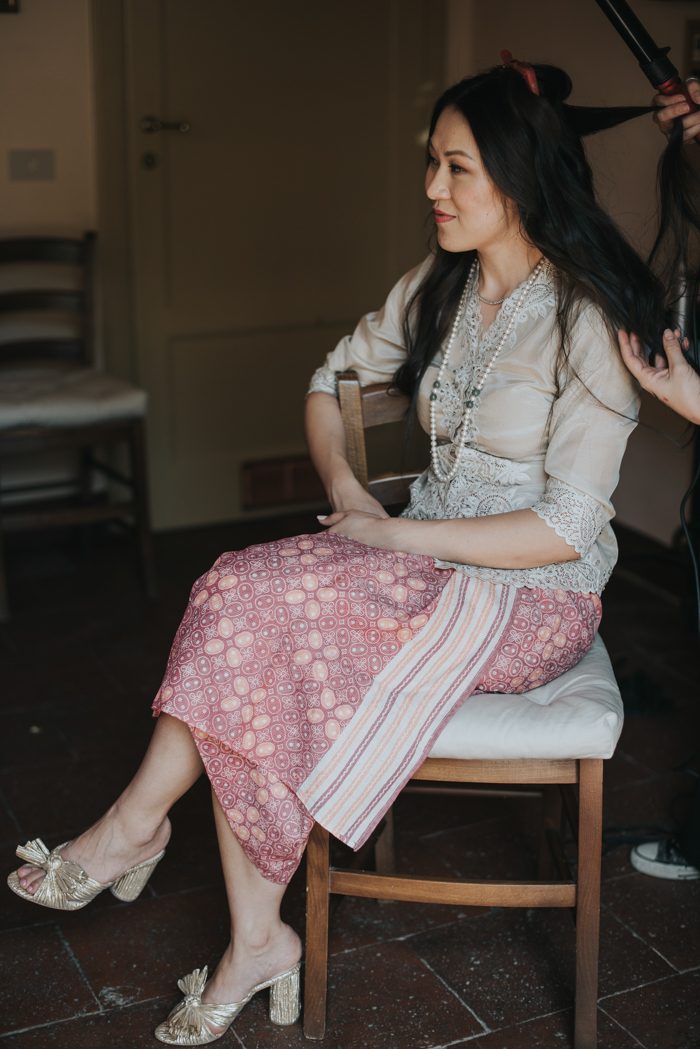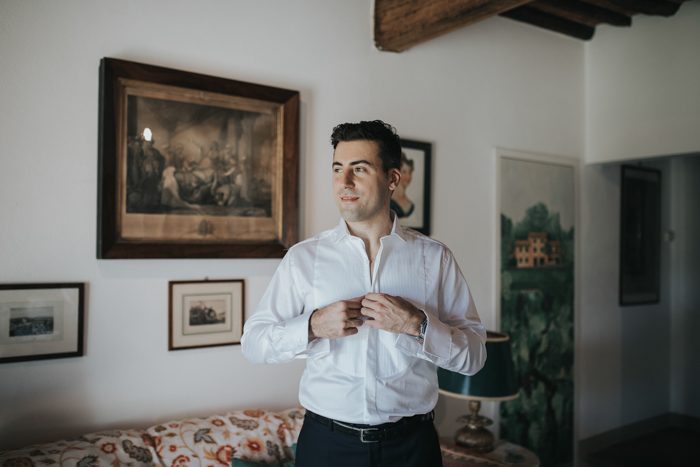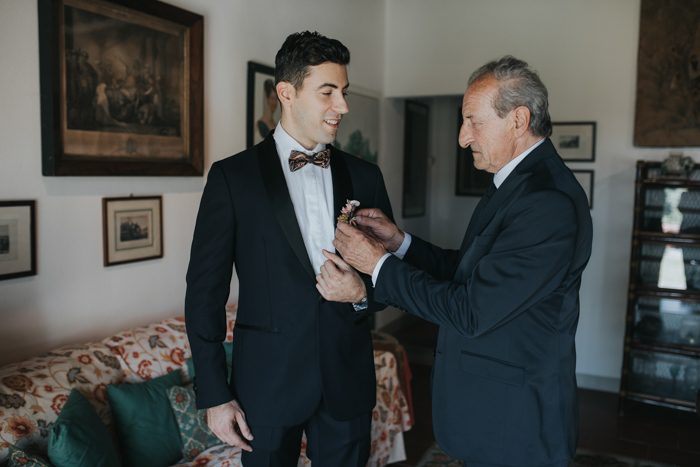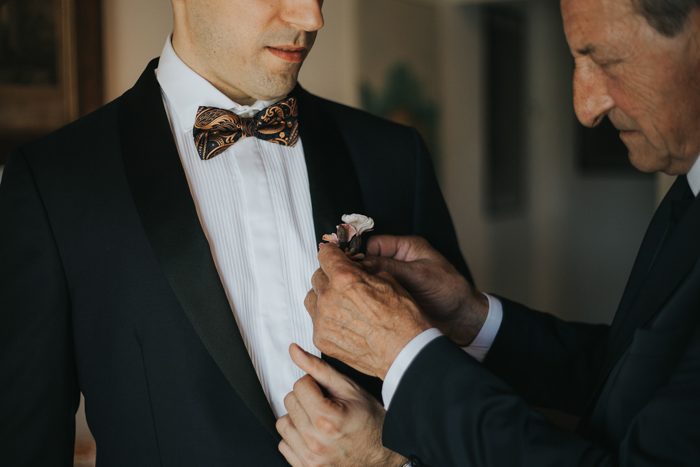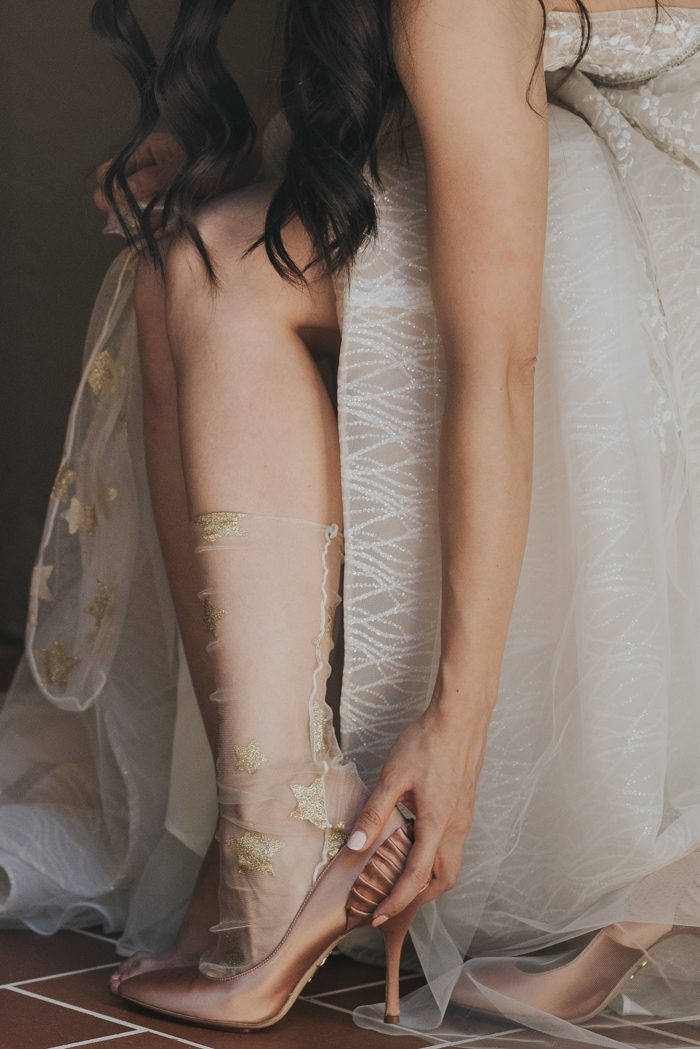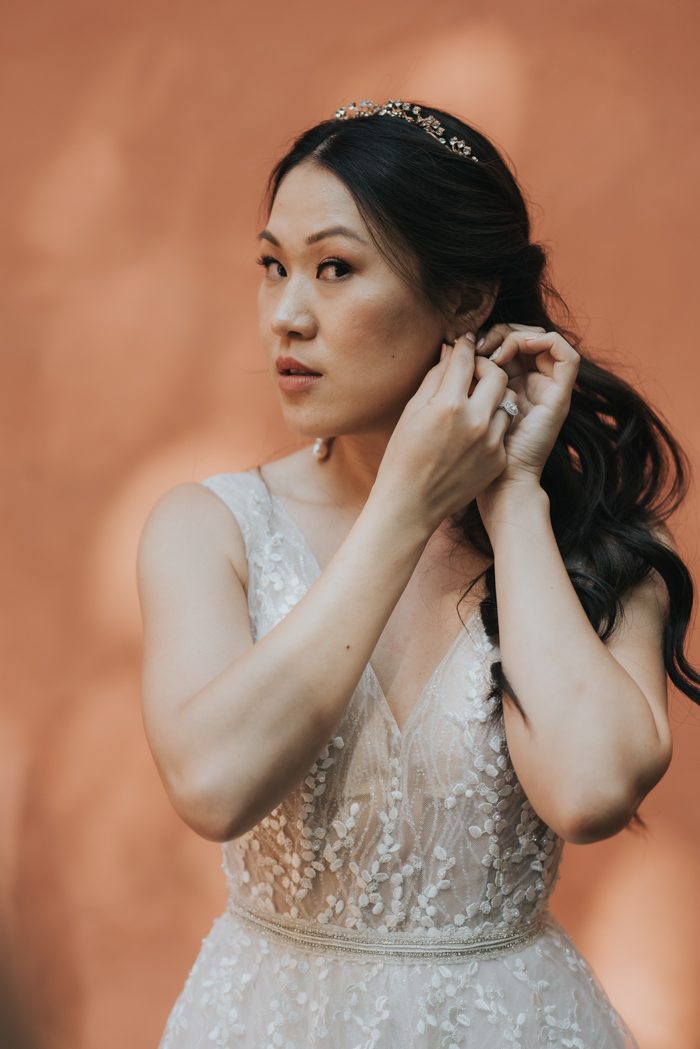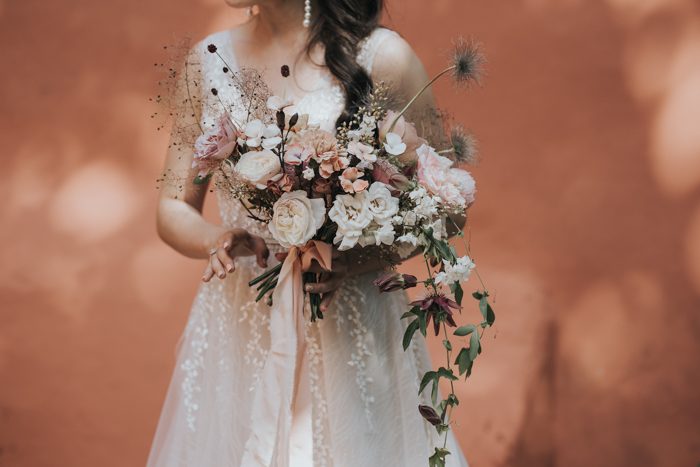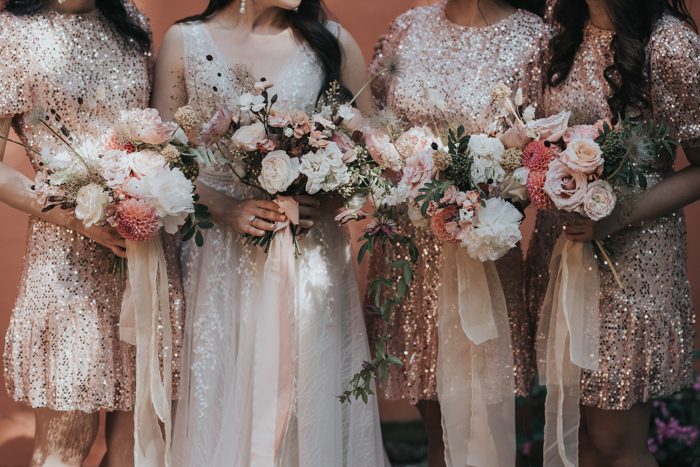 Wedding planning advice from the bride: Planning the wedding in 9 months from across the world without a wedding planner was certainly no cakewalk. For couples considering a destination wedding, do solid research on the wedding planner to hire, if you are planning to get one. If you have a personalized wedding theme and aesthetic in mind, consider a competent wedding planner as one the more important and worthwhile investment to make.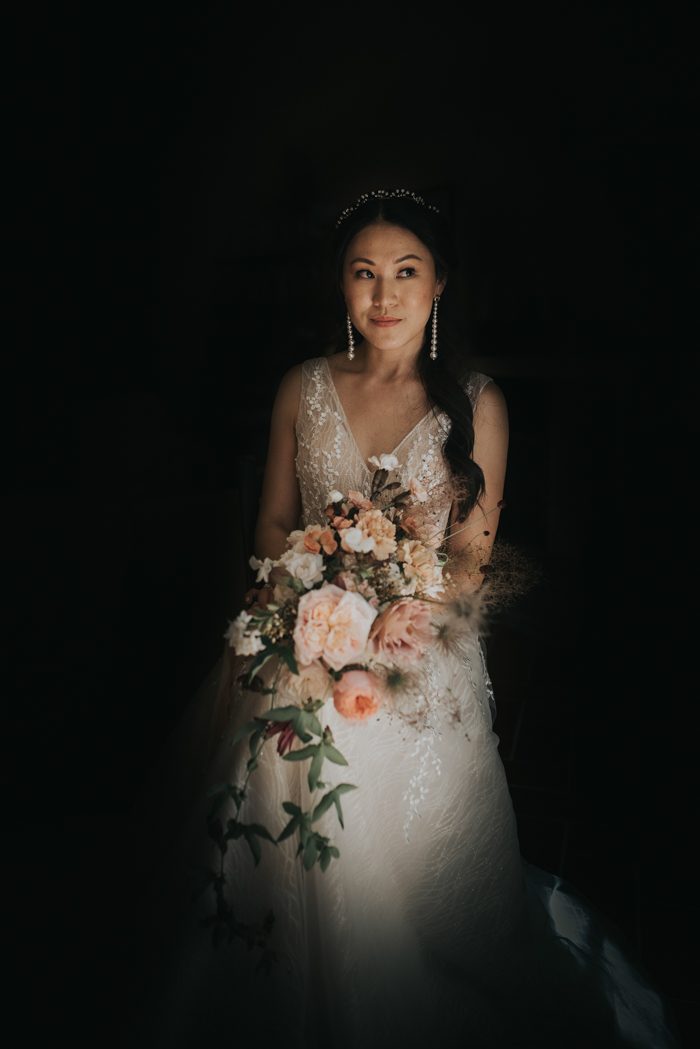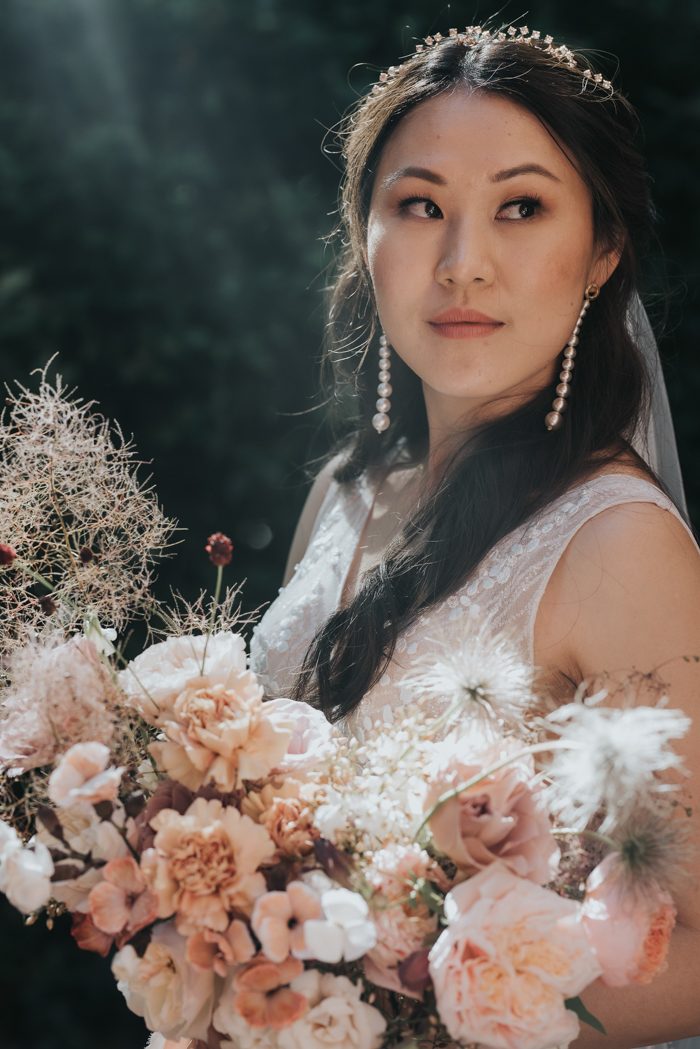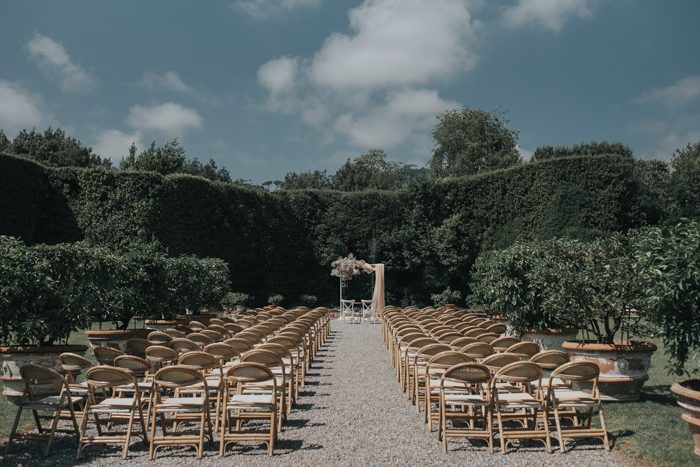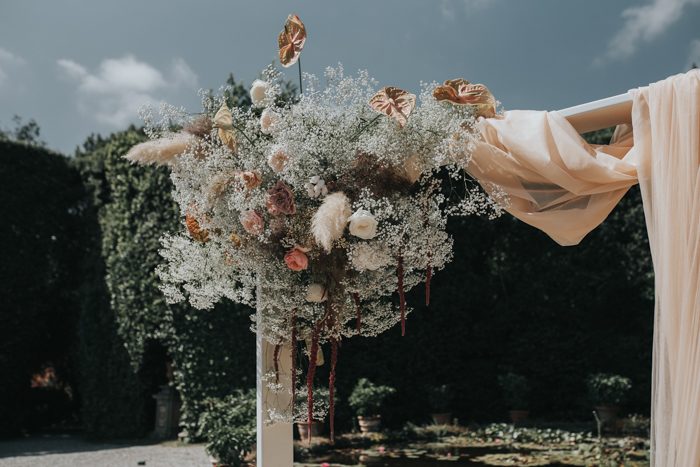 Anthea Floral Studio really delivered–they were easy to work with, responsive in terms of the ideas I bring up and communication was quick and easy! I felt I was in good hands.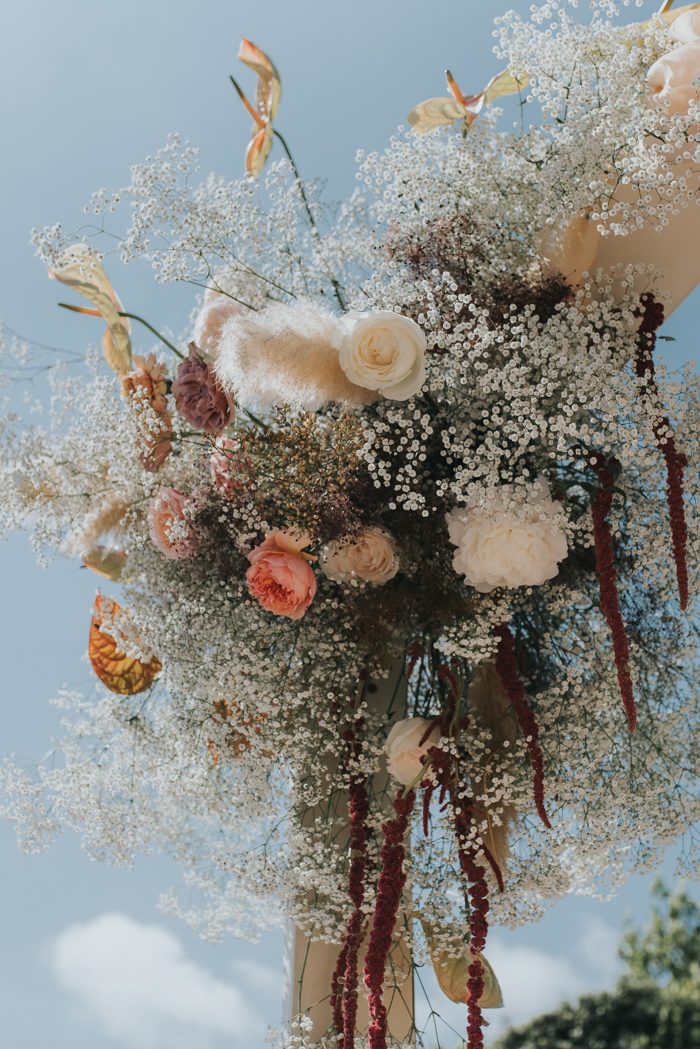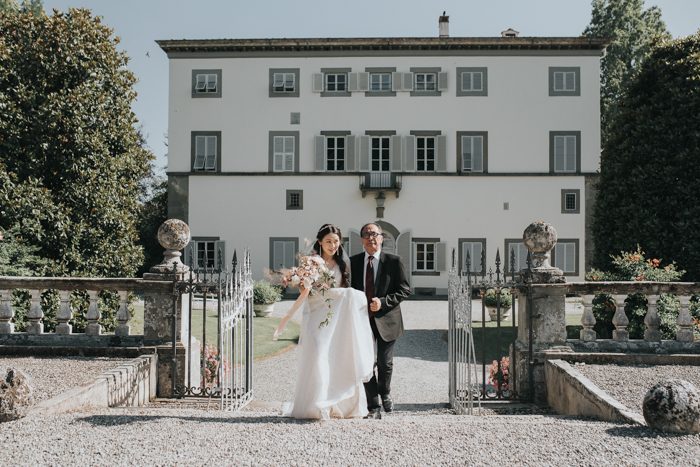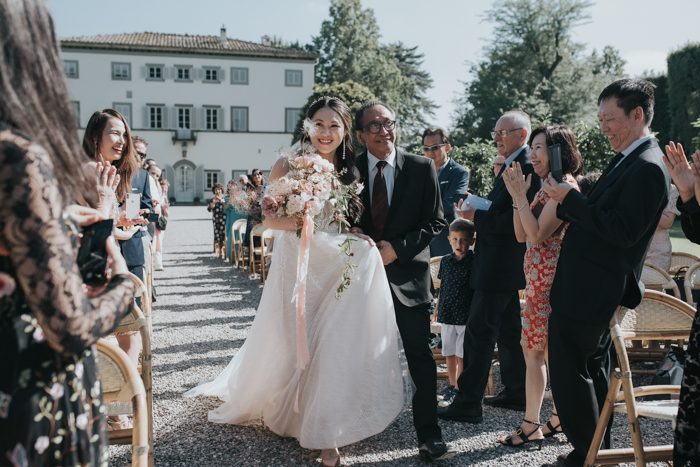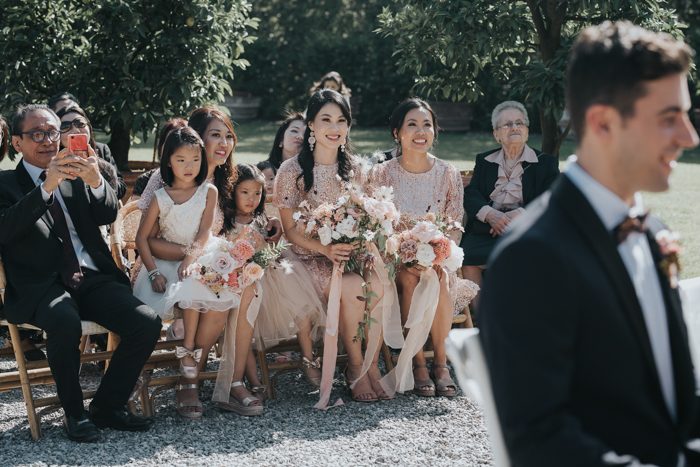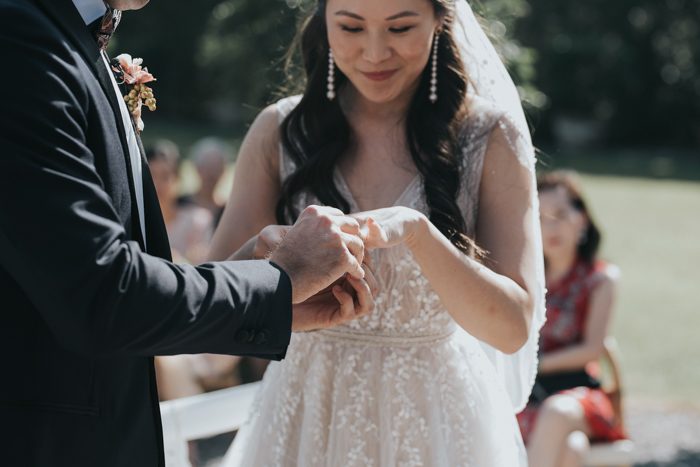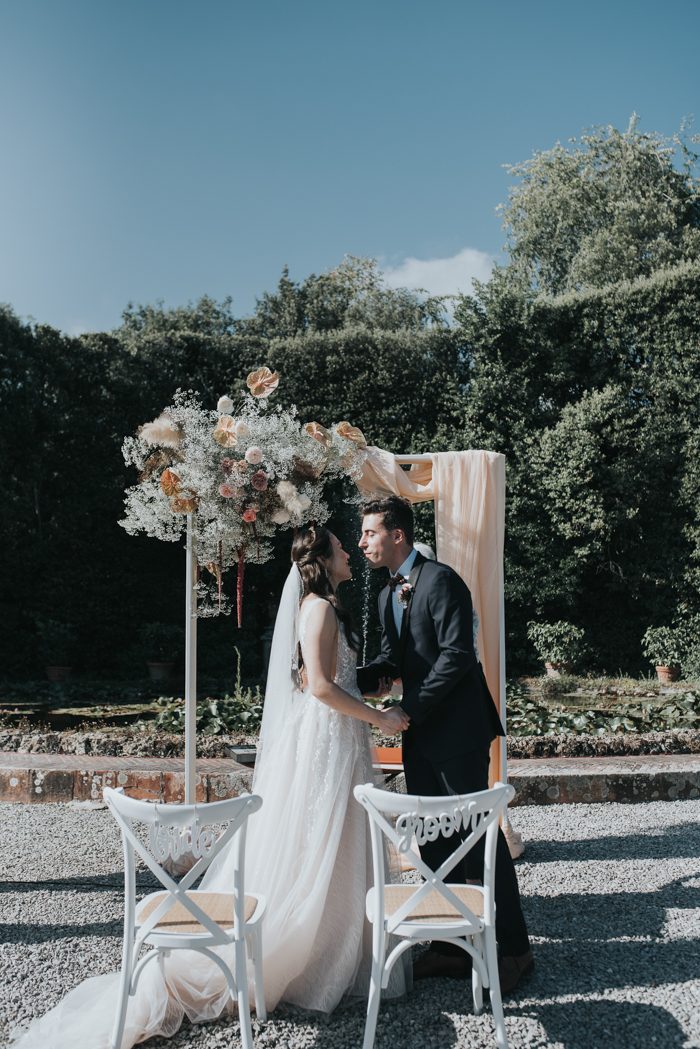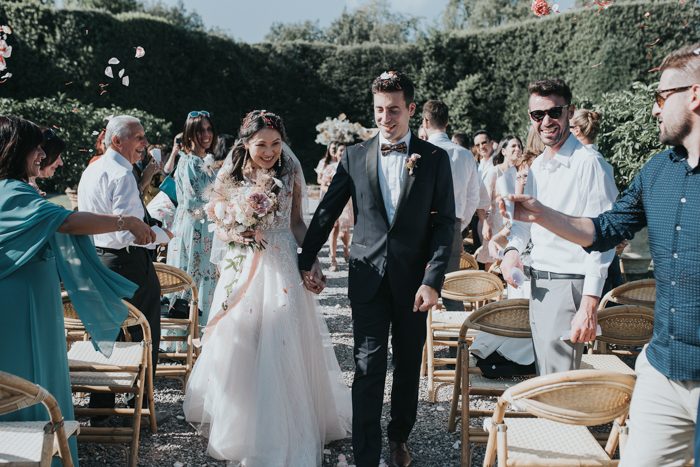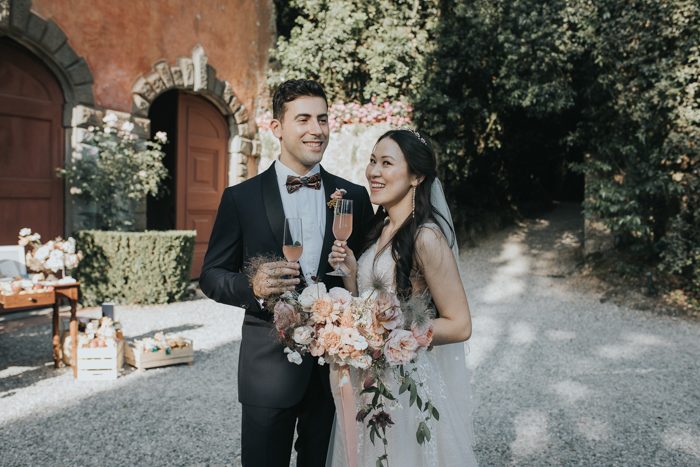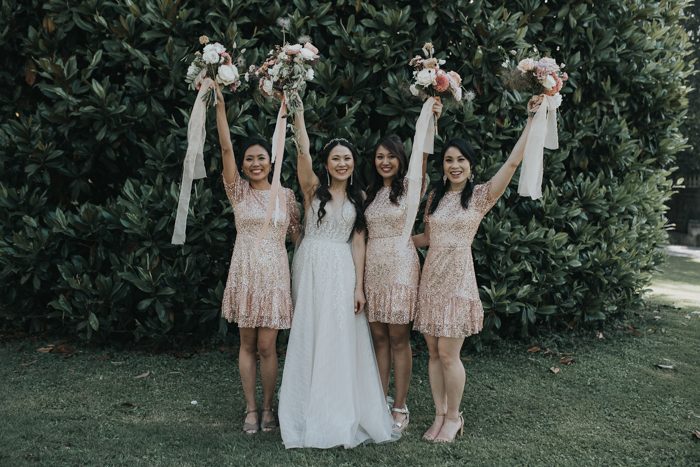 I couldn't resist throwing in a sprinkle of sparkle into the mix which really became some of my favorite detail, like my starry socks and bridesmaids' dresses. They radiate under the amazing Tuscan light!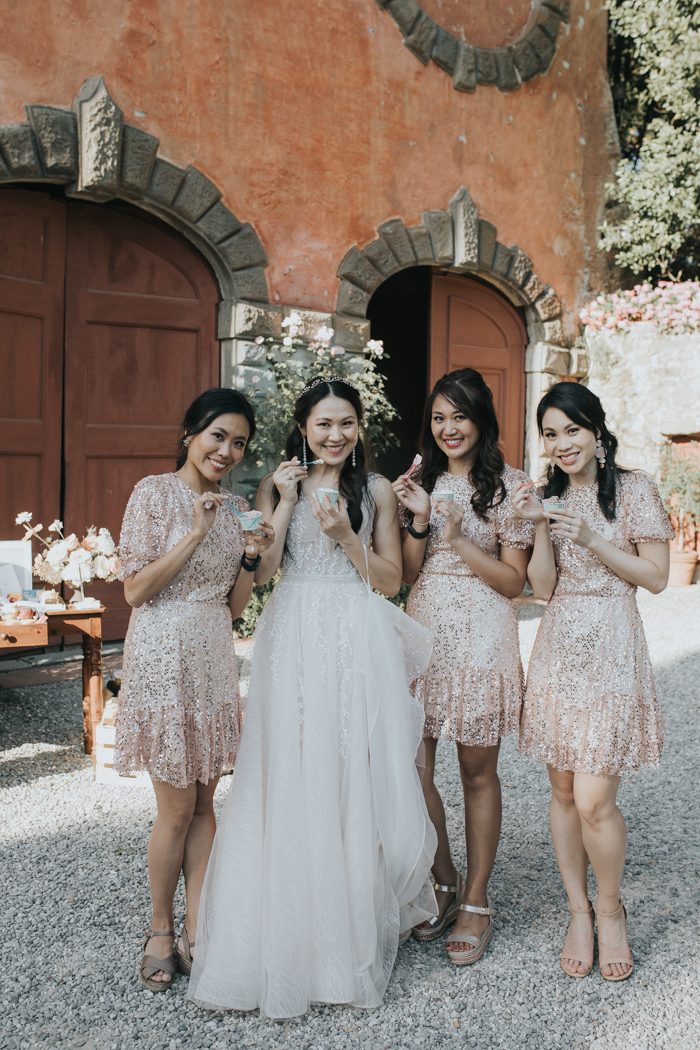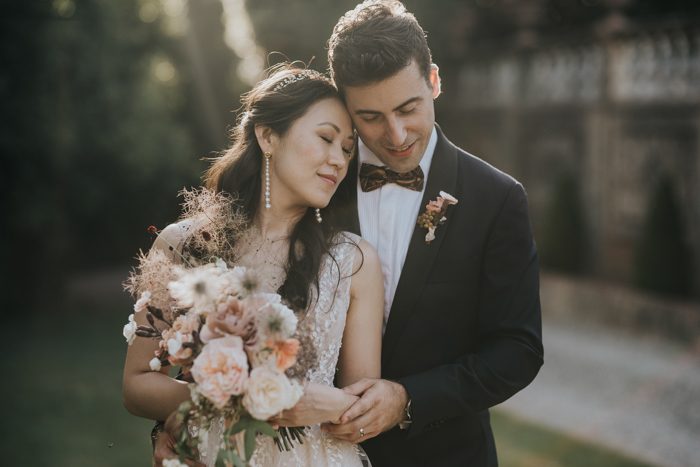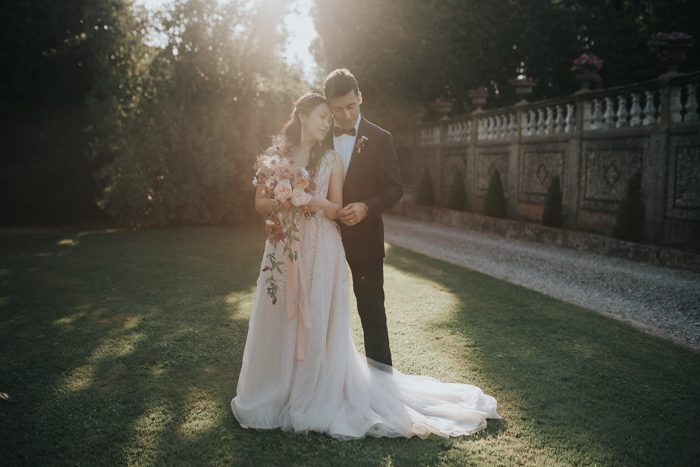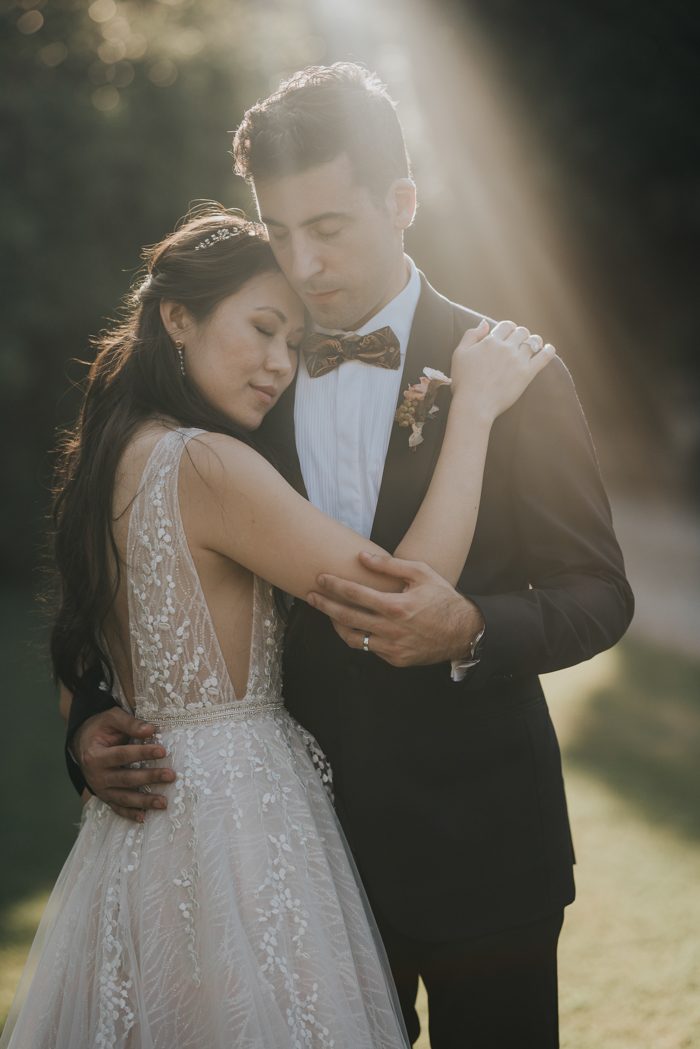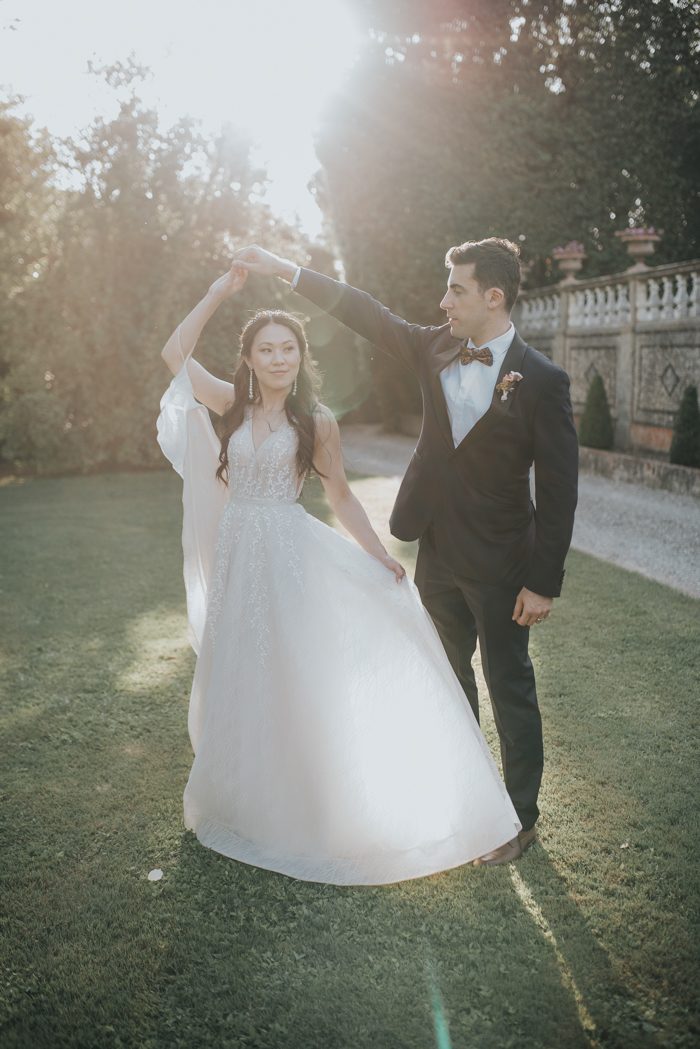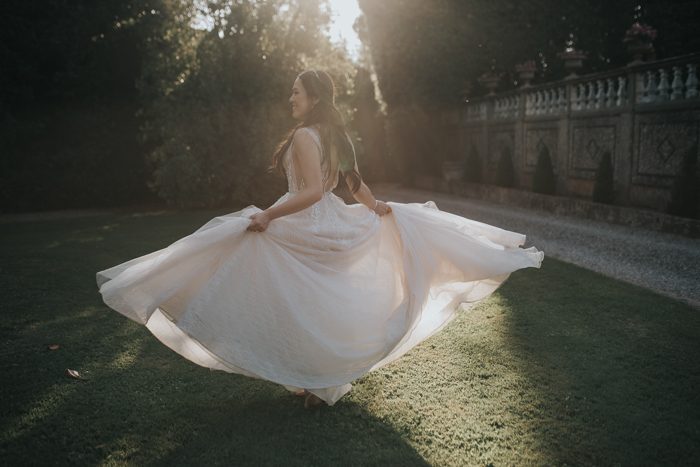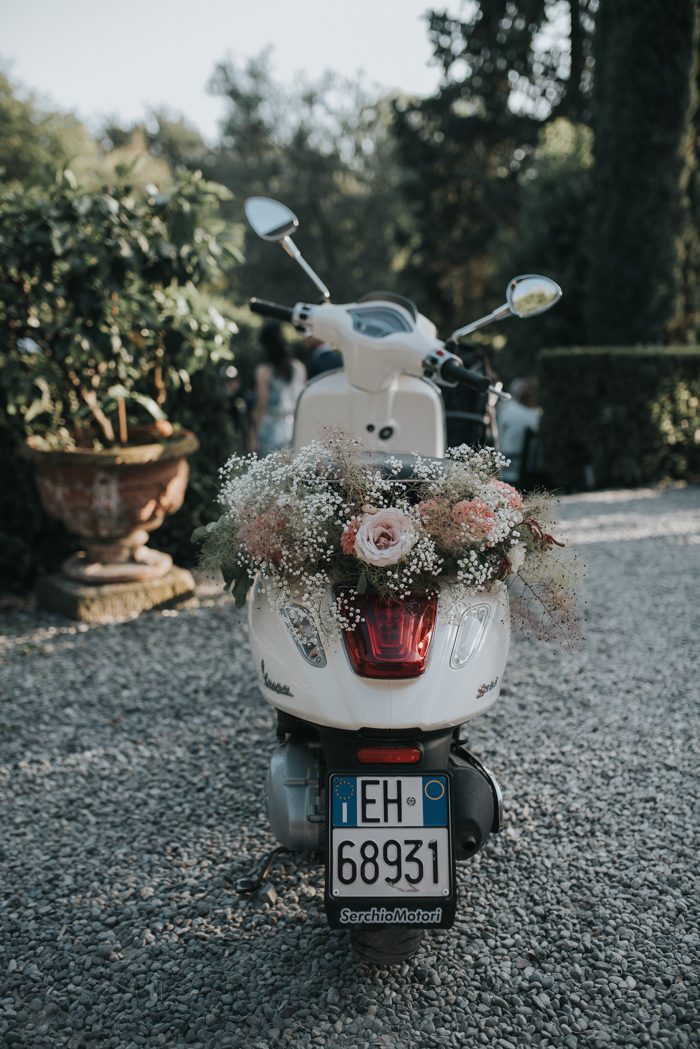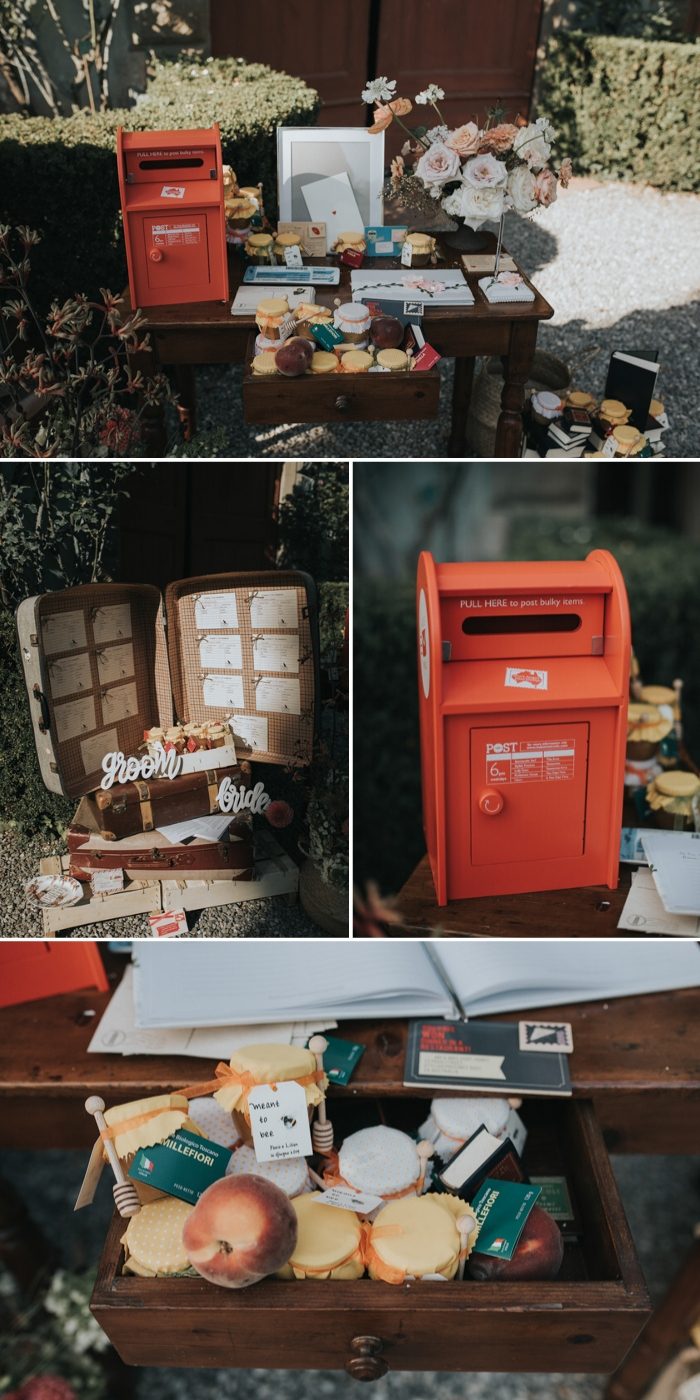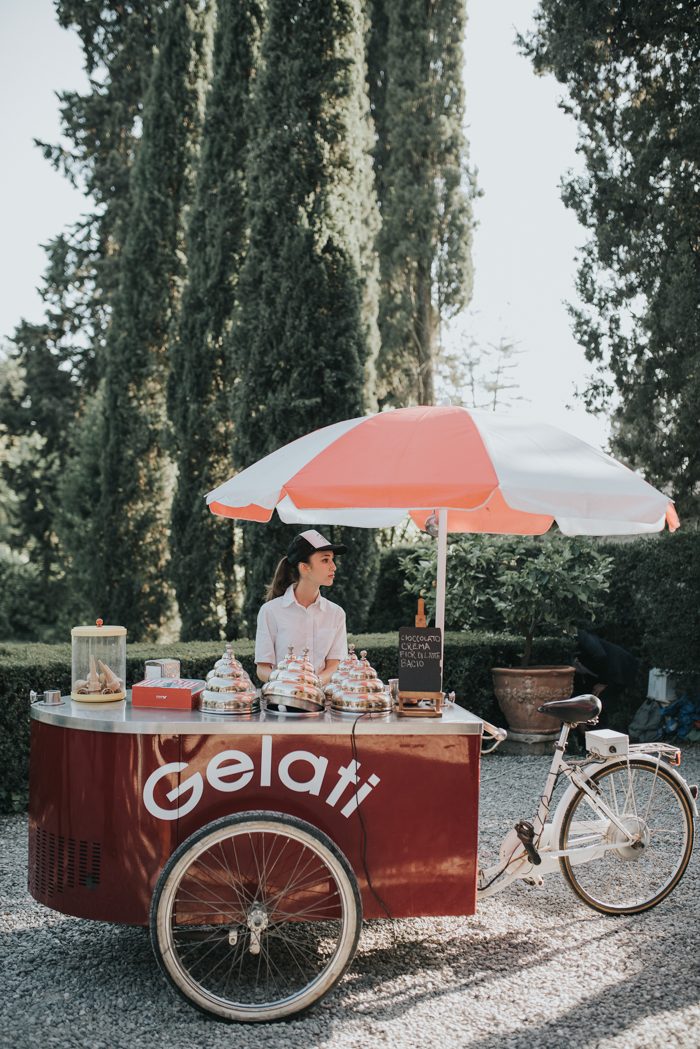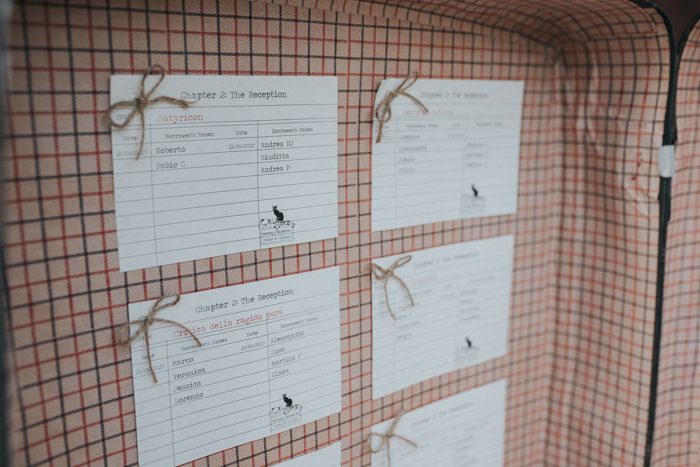 We had a spreadsheet of up to 20 venues to begin with but a Villa Grabau wedding was always high up there. I fell in love with the villa's 17th century limonaia, a greenhouse for citrus plants, where we held the reception. From the terracotta exterior to the big arched doors that connect the green area outside to the rather 'raw'/rustic indoor space, there's something special about the setting. It's striking without being stuffy. The clincher was the climbing Fiscus that hangs from the high ceiling.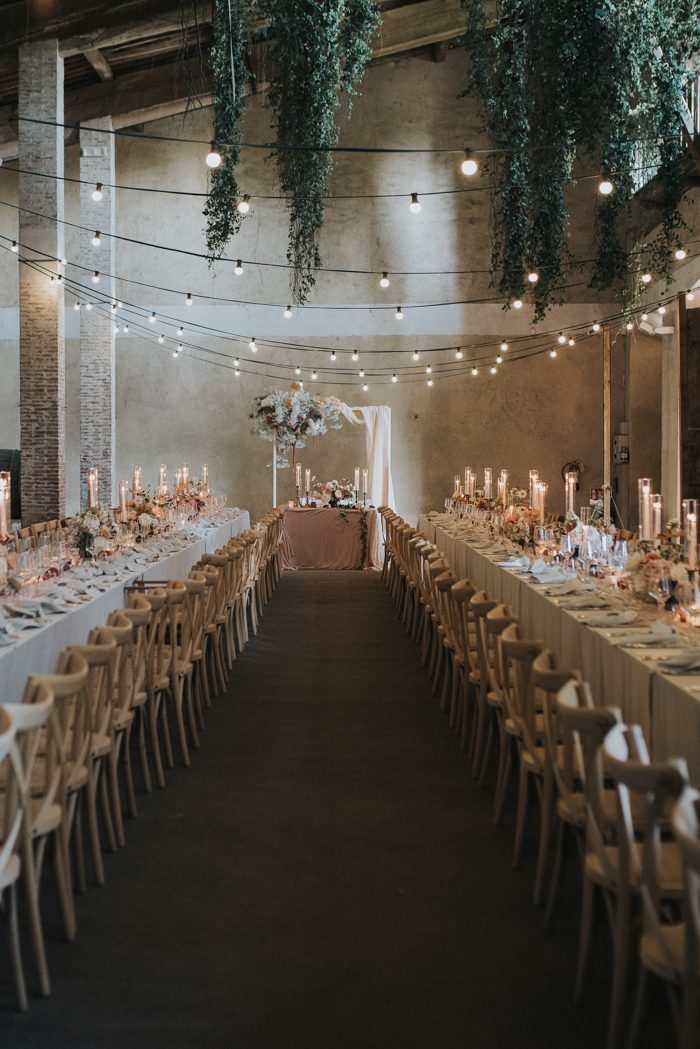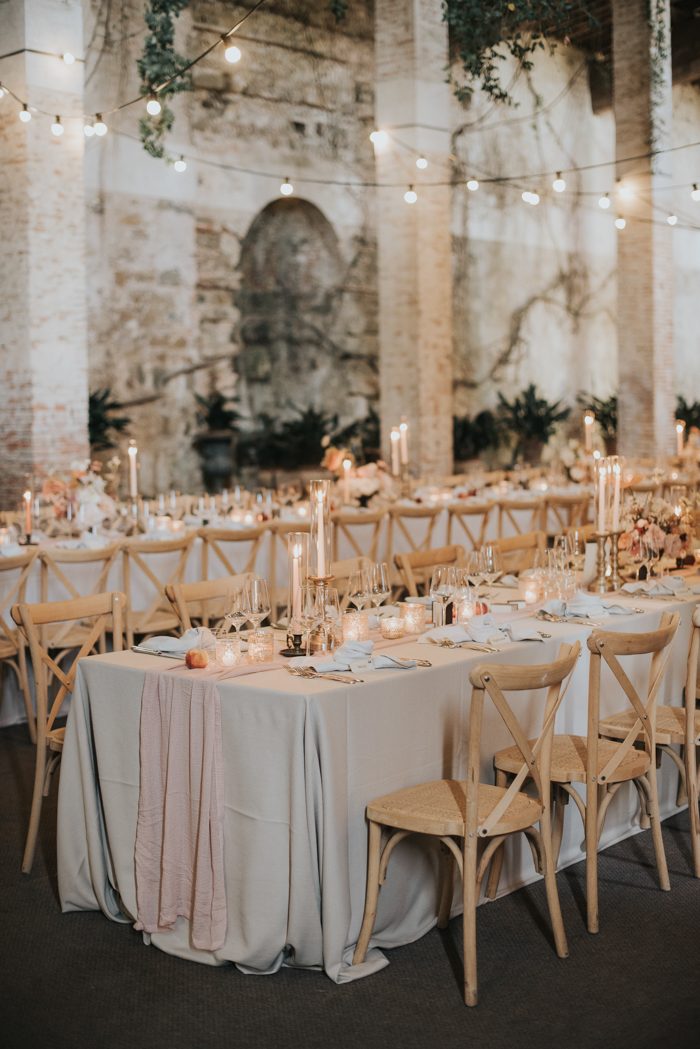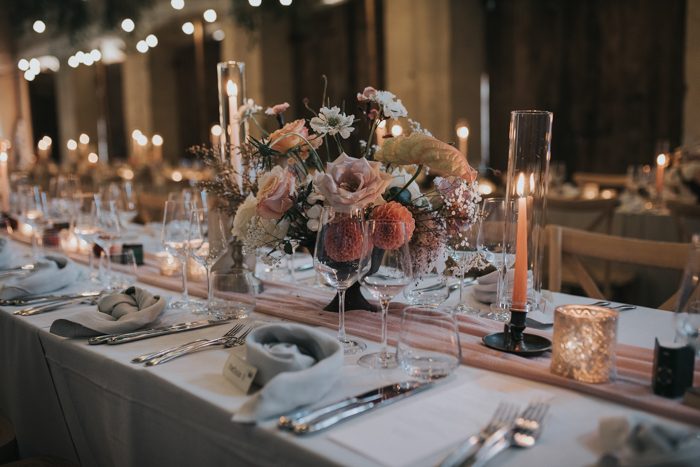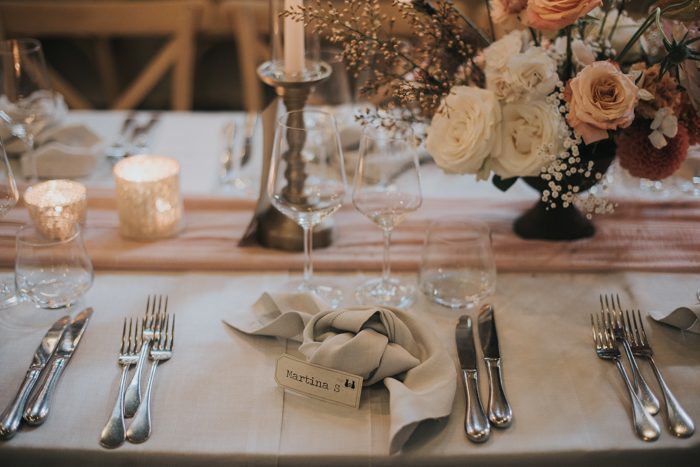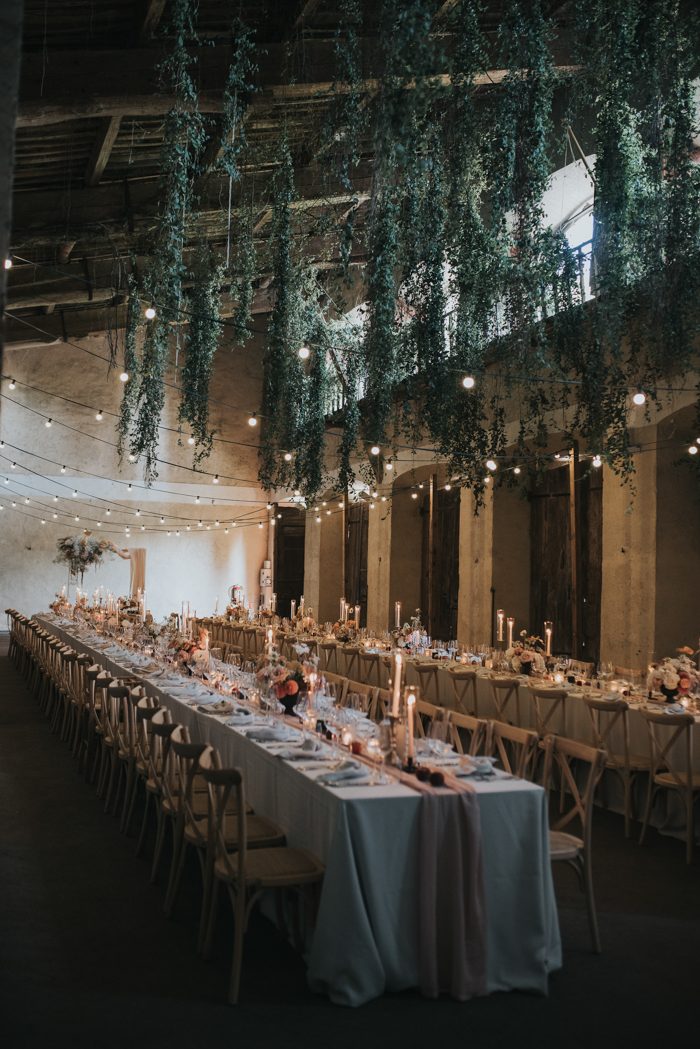 I've loved pastels all my life and chose these hues to add a touch of elegance to the wedding. Peach is the primary color & theme that we use across the various elements (including the invites and decoration) of the wedding. My nickname for Fabio is "momo," Japanese for peach and it symbolizes longevity in the Chinese culture.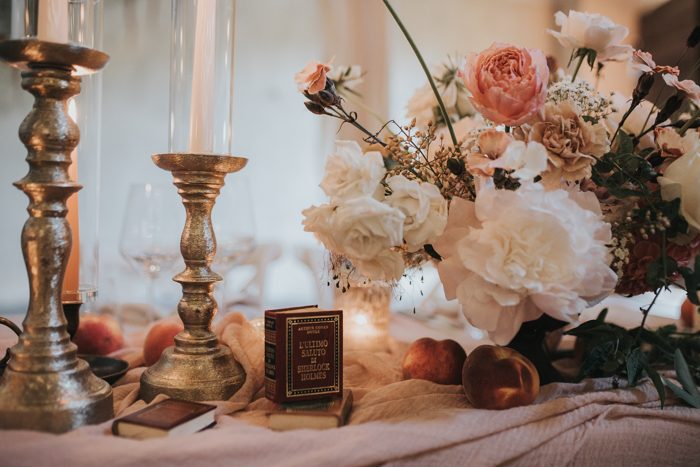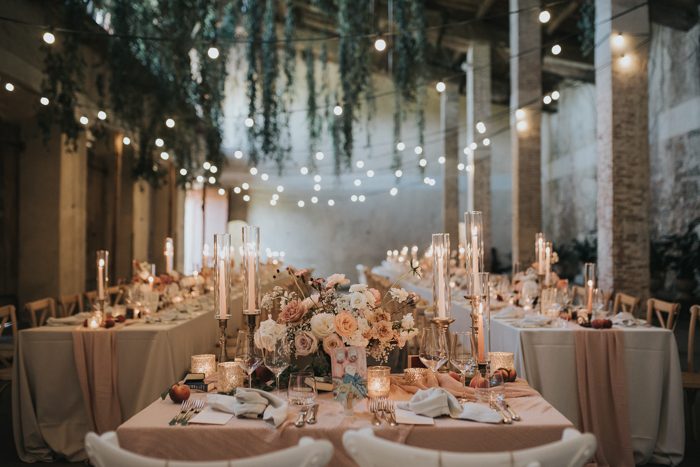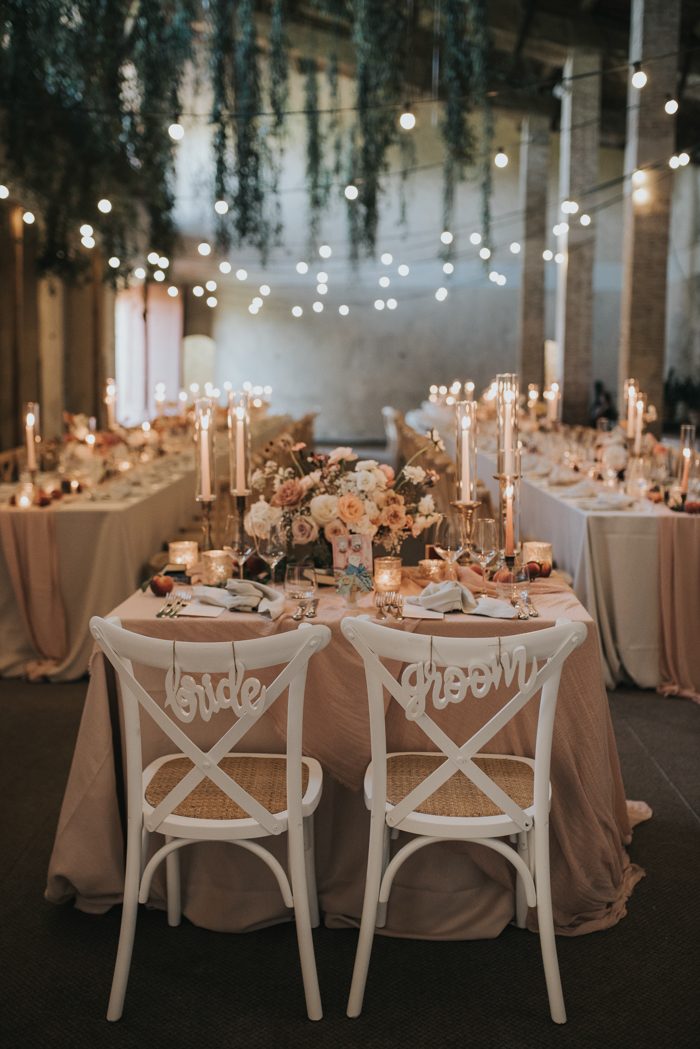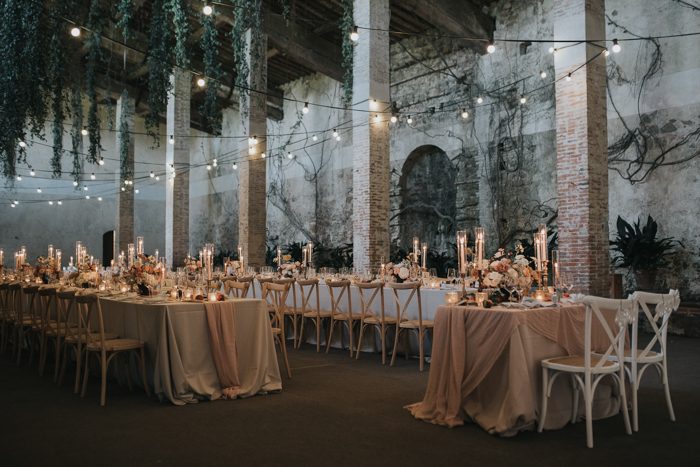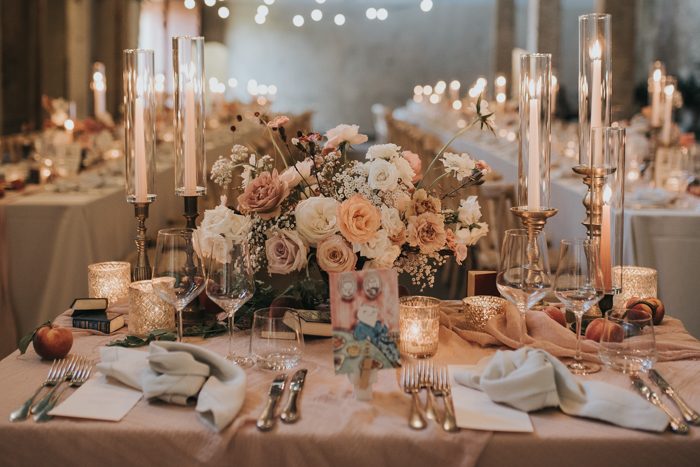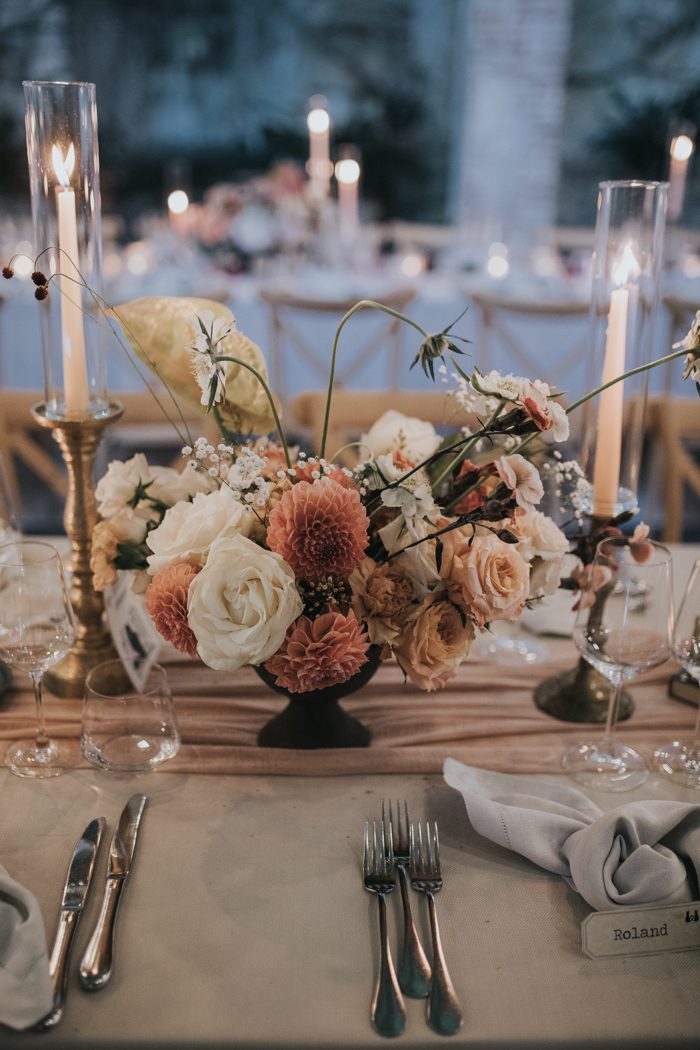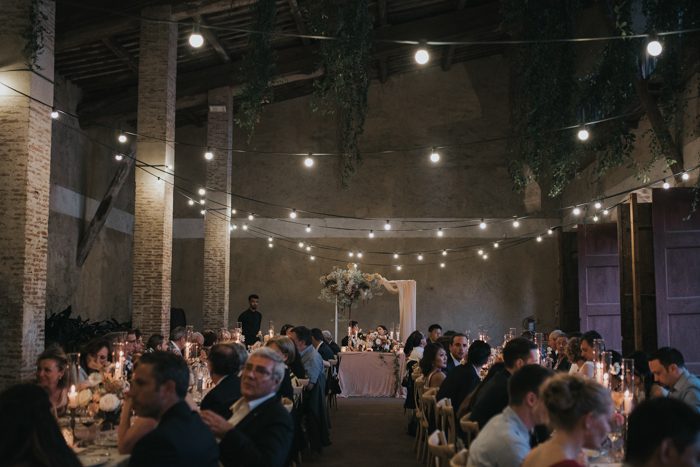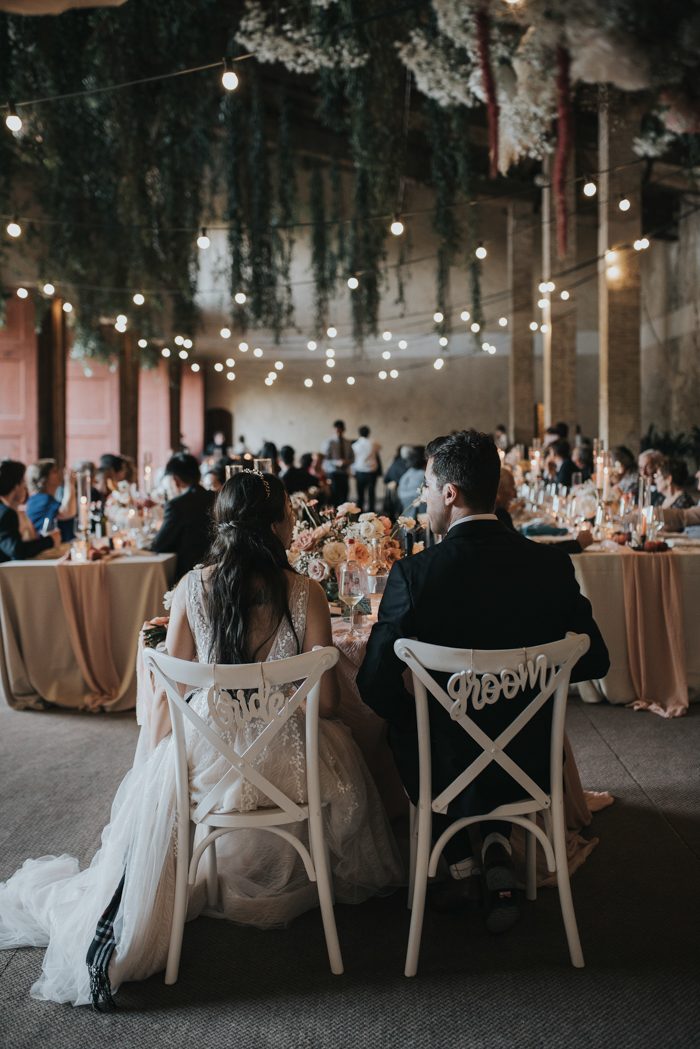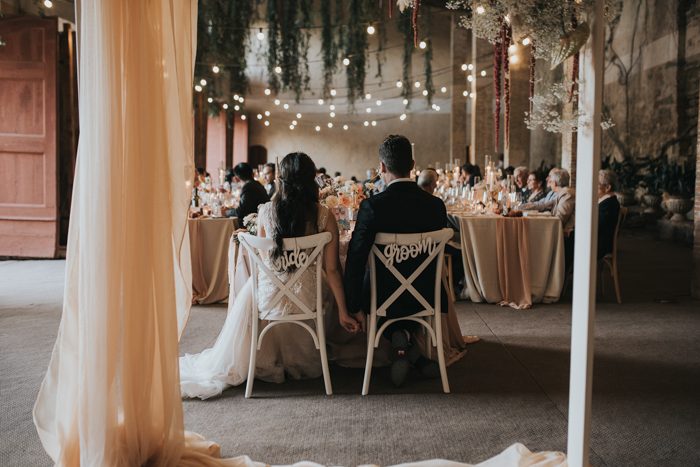 Congratulations Lilian and Fabio, and thank you for sharing your wedding with Junebug! If you love how this couple infused cultural traditions into their Villa Grabau wedding, we think you'll also be inspired by this Sequoia National Park wedding.