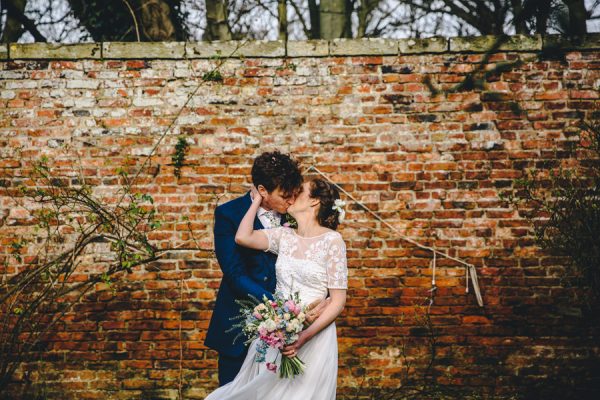 This English marquee wedding's whimsical décor is positively adorable! Beth and James decked their marquee with DIY projects like floral arrangements, origami swans made from pages of old books, and even a homemade wedding cake. Beth wore a gorgeous Temperley gown with a beaded top and flowers in her hair for a perfectly chic yet ethereal bridal look! We love how UK photography team The Twins captured this lovely couple's festive event with so much attention to emotion and light.
The Couple:
Beth and James
The Wedding:
Budle Hall, Northumberland, England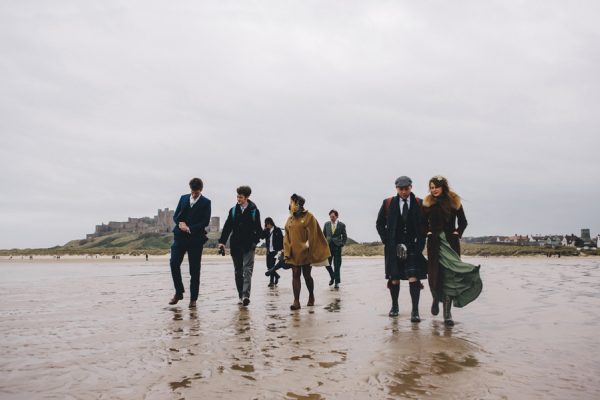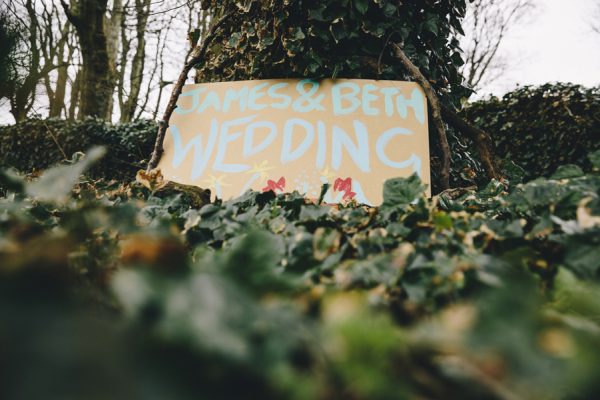 We wanted to get married somewhere which was special to us; we met in Edinburgh and live in London but when we started looking for where we might like to get married, everywhere felt too much like a 'venue' in either of those cities, rather than somewhere which felt like 'ours.' We had spent a wonderful holiday in Northumberland the year before we got engaged, and it's a part of the world which has lots of significance for Beth's family so, when we found out we could have Budle Hall for the weekend, we were set.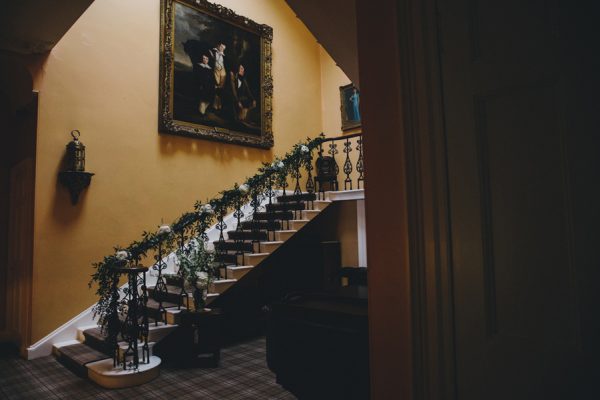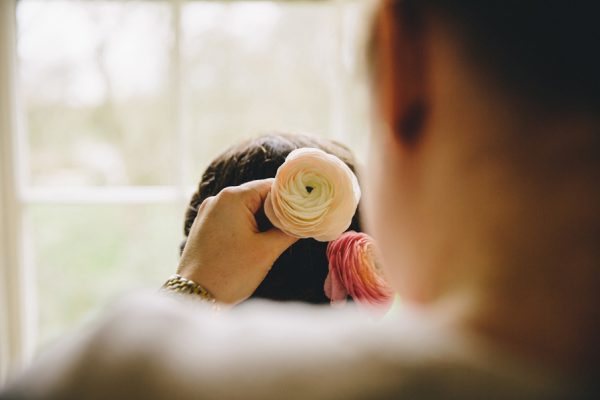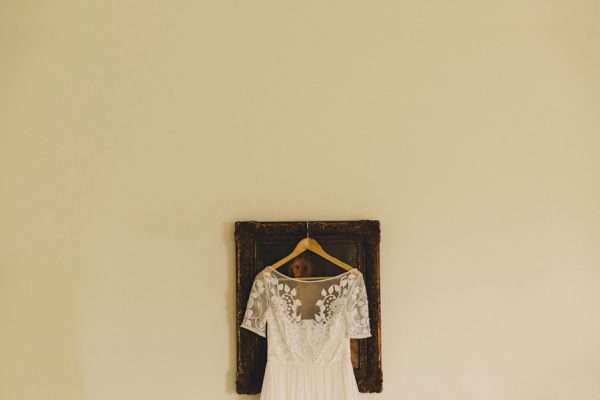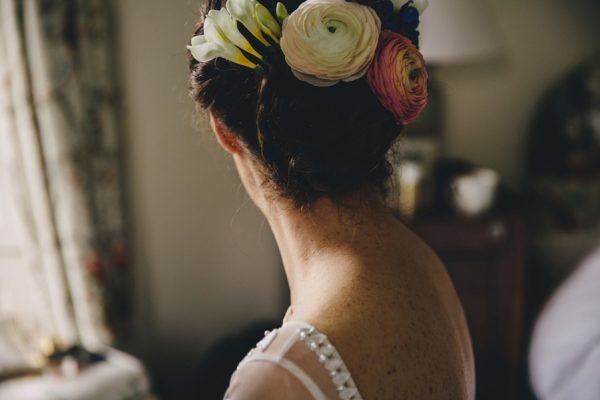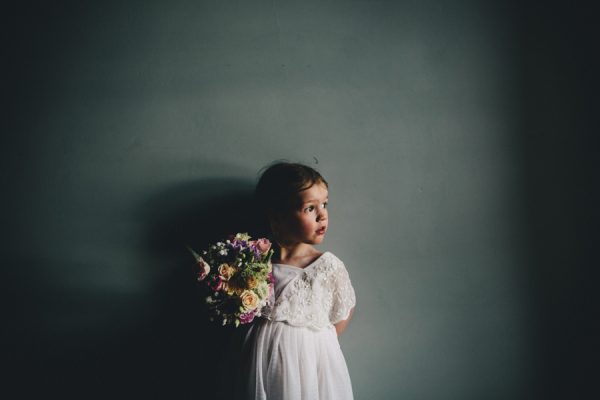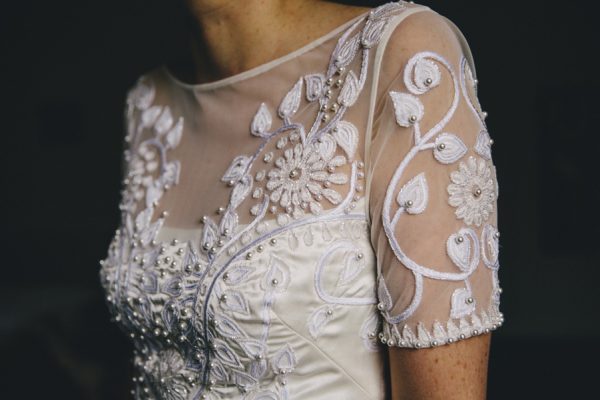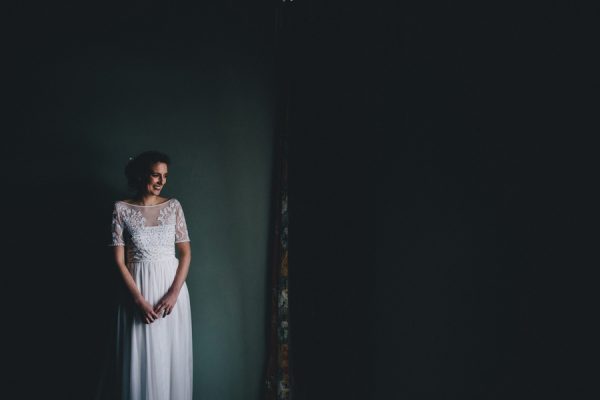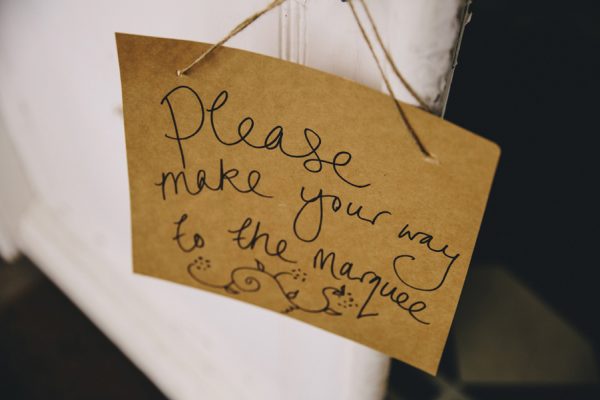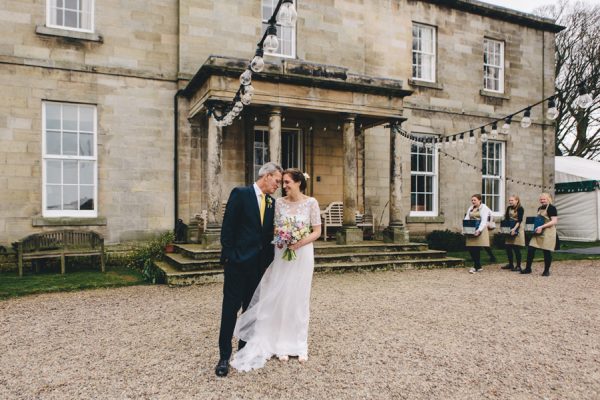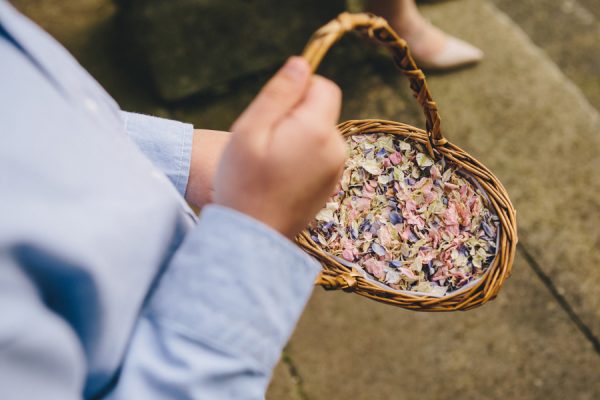 The ceremony was the most memorable part of our day. We shared very strong opinions about what we wanted to say and do during the ceremony: sometimes the marriage can get lost under all the other 'stuff' of a wedding, but we wanted to feel the importance of what we were promising and we wanted it to reflect what we believe about the world and what we care about.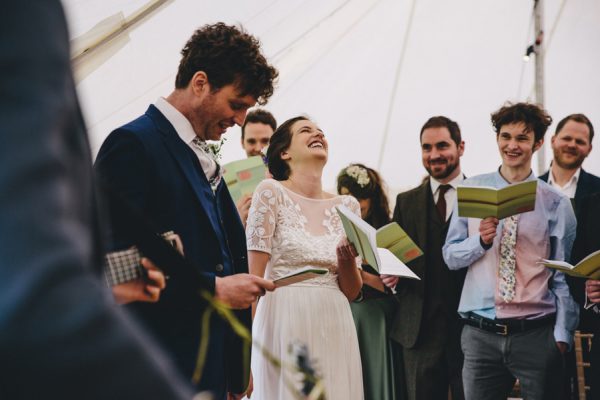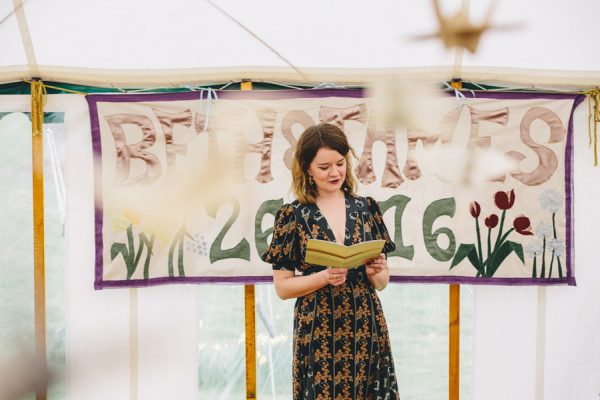 We chose a humanist celebrant (the wonderful Kate Owens-Palmer) who listened carefully to what we wanted and helped us formulate our ideas into a coherent whole. We spent hours choosing the right combination of readings and songs, with three extraordinary people to read and James' great friends Ben and Zac to arrange the music, perform and rehearse a mini-choir. The whole thing was magical.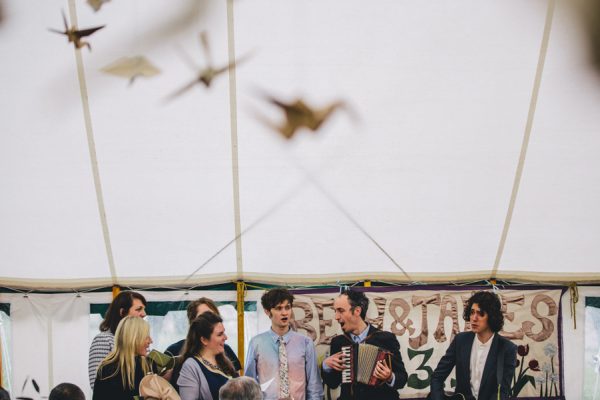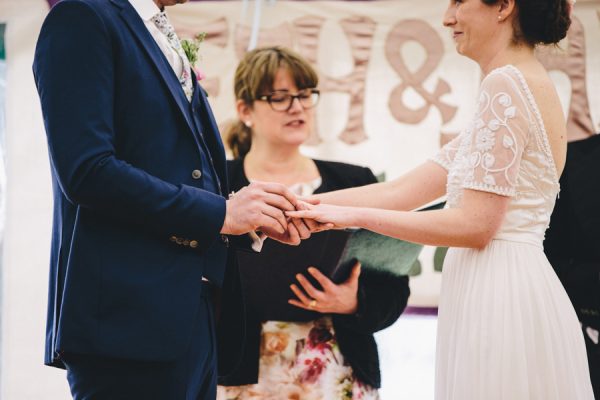 Don't get drawn in to spending money on things other people tell you are important for a wedding, or worrying about what a wedding ought to be like. Spend time together reflecting on what you care about, but also what you've loved about other weddings that you've been to together. When people ask you what you're doing about a particular feature which you've never noticed or cared about at anyone else's wedding, then you shouldn't be bothered about it at your own wedding.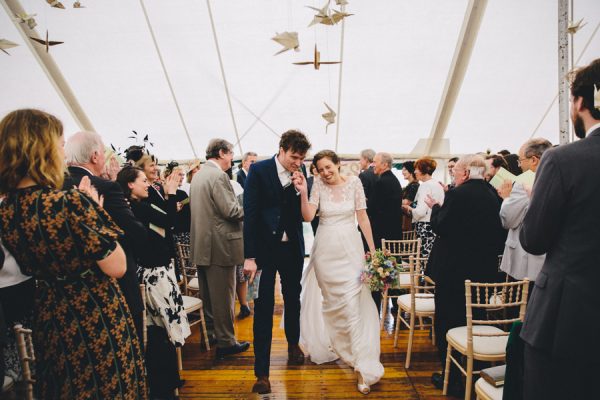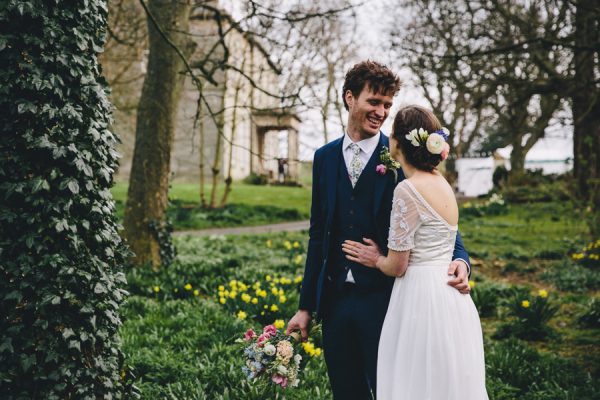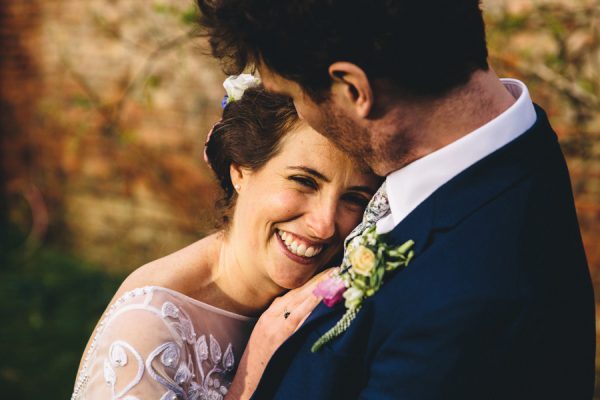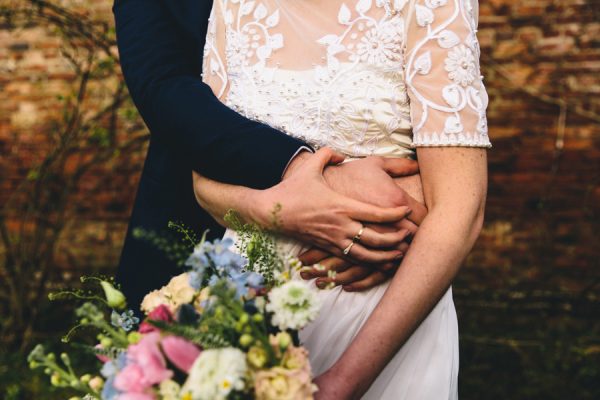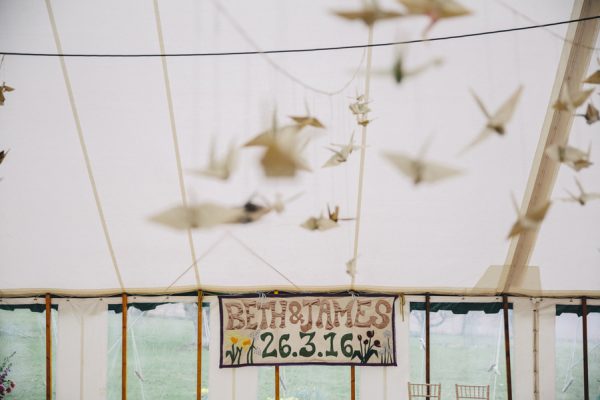 Let other people help you make it wonderful – the sense of shared ownership makes for a super special day in the end. We ordered buckets of wild flowers for our marquee and our mums spent the day before the wedding arranging them beautifully; our friend Gemma made our cake and did Beth's hair and make up; our friends bonded over wrapping cutlery; lots of people learned how to make origami birds…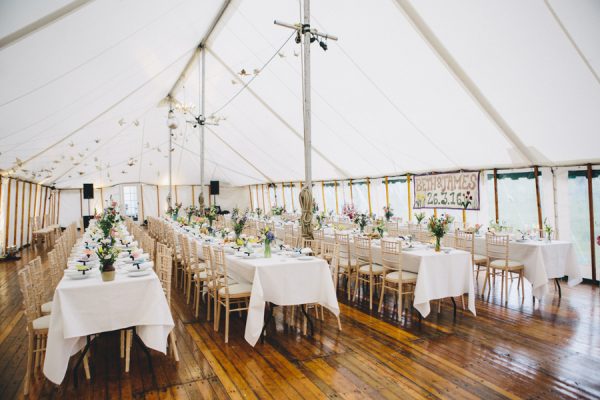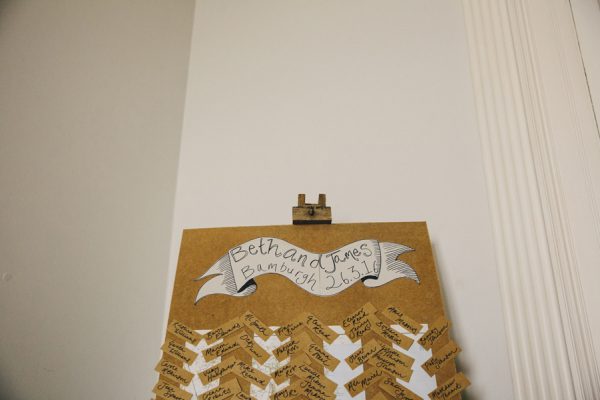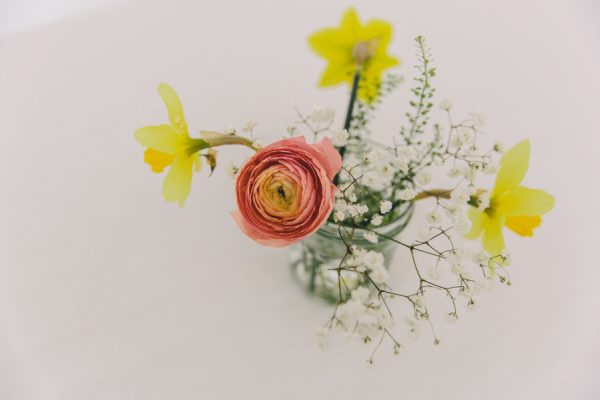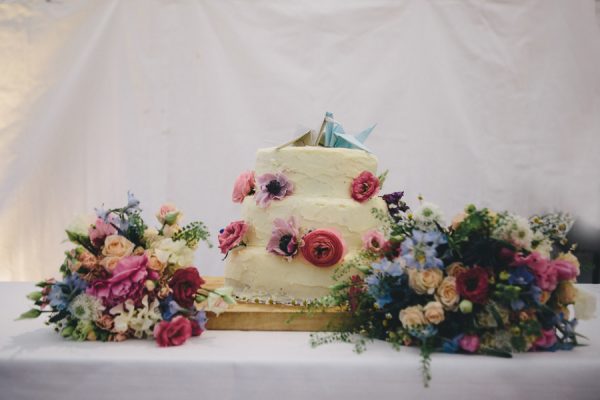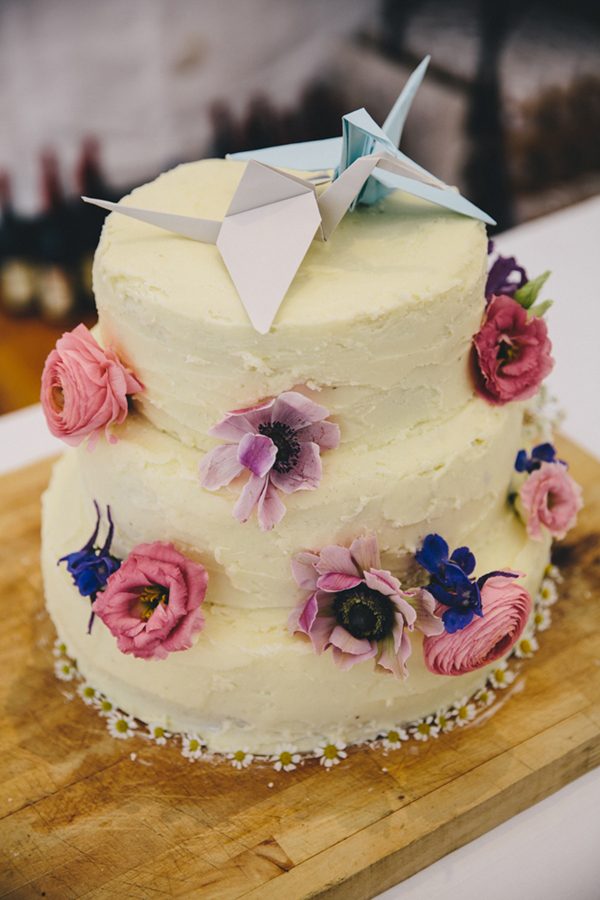 We made 230 origami birds; 100 out of old books which were strung up above the doors of the marquee and 130 on coloured paper which we used as name places/favours with each person's name written onto it.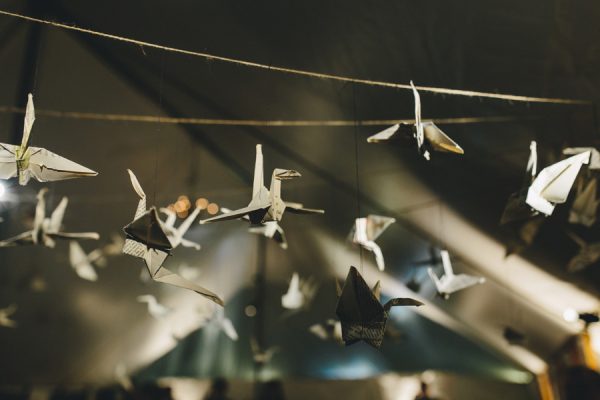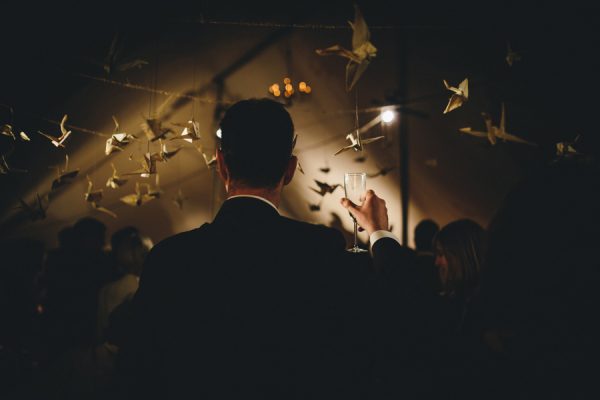 Processional: Van Morrison – Sweet Thing
Recessional: The Beatles – Got To Get You Into My Life
First Dance: Billie Holiday – You Go To My Head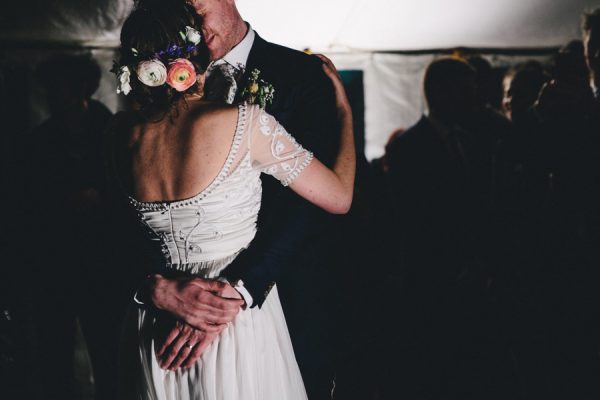 Congratulations to Beth and James, and a huge thanks to The Twins for sharing this gorgeous wedding with us! Want more marquee wedding inspiration? Then you've got to see this naturally beautiful English wedding at Ventnor Botanical Gardens!